Disclaimer: This post is in collaboration with DockATot. All opinions are my own. Please visit my disclaimer page for more information. 
It's no secret that we love DockATot in our house. Oliver slept in one in between us in our bed basically since birth, and Sawyer has slept in his ever since we transitioned him out of a crib.
When Oliver started to get to big for his Deluxe, I was heartbroken! My baby was growing up. We tried letting the boys share our DockATot Grand for a while, and that was a no go. Sawyer is incredibly attached to it and didn't like his brother sleeping in it, so we knew we needed another one!
When is my baby ready for a DockATot Grand?
Size and Age
Your baby may be ready to transition to the DockATot Grand around 8 or 9 months old. If your child is on the smaller side, they may be able to stay in their Deluxe a while longer, but be on the lookout for their head touching the top of the dock, or their feet hanging off the end.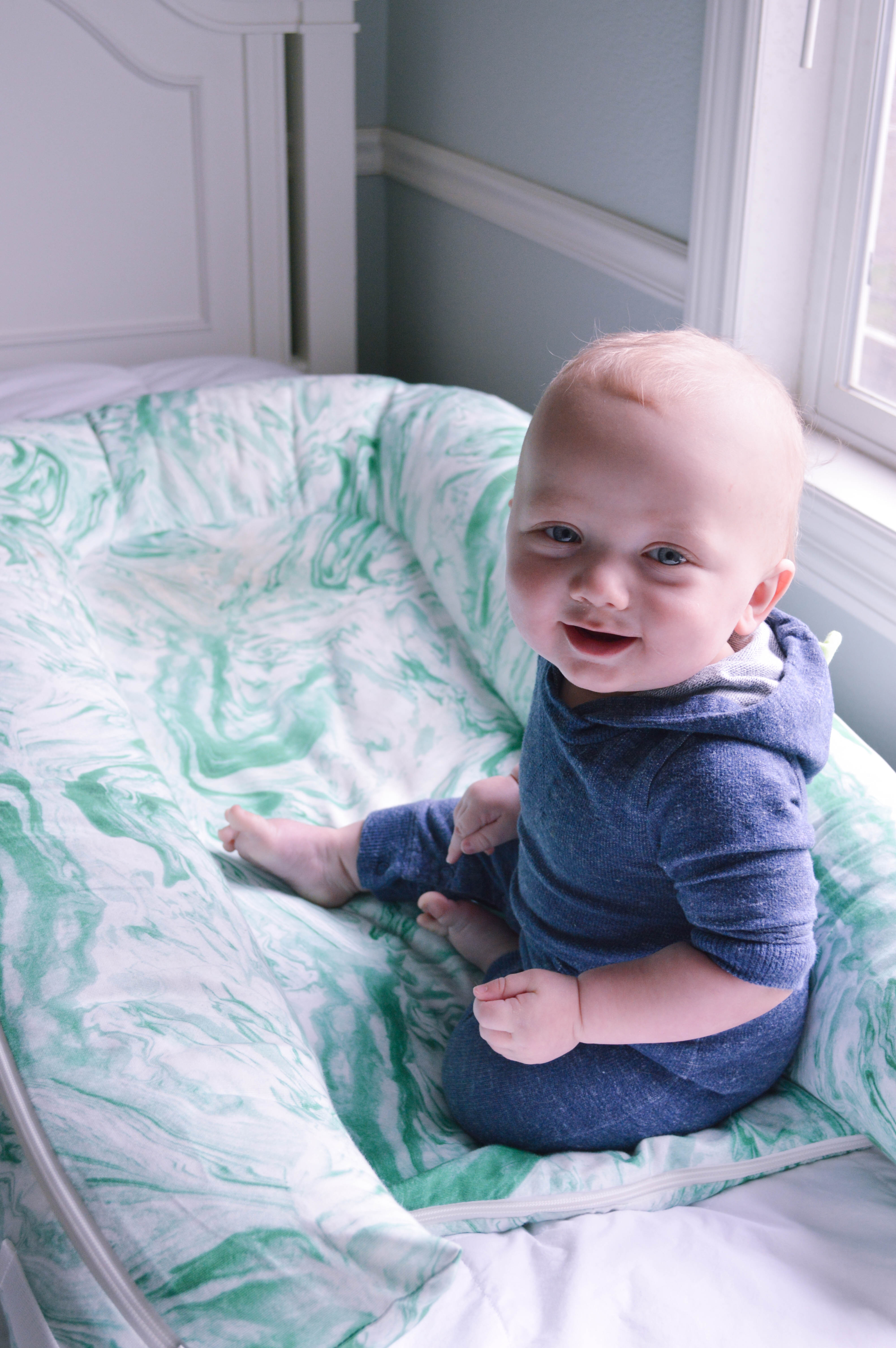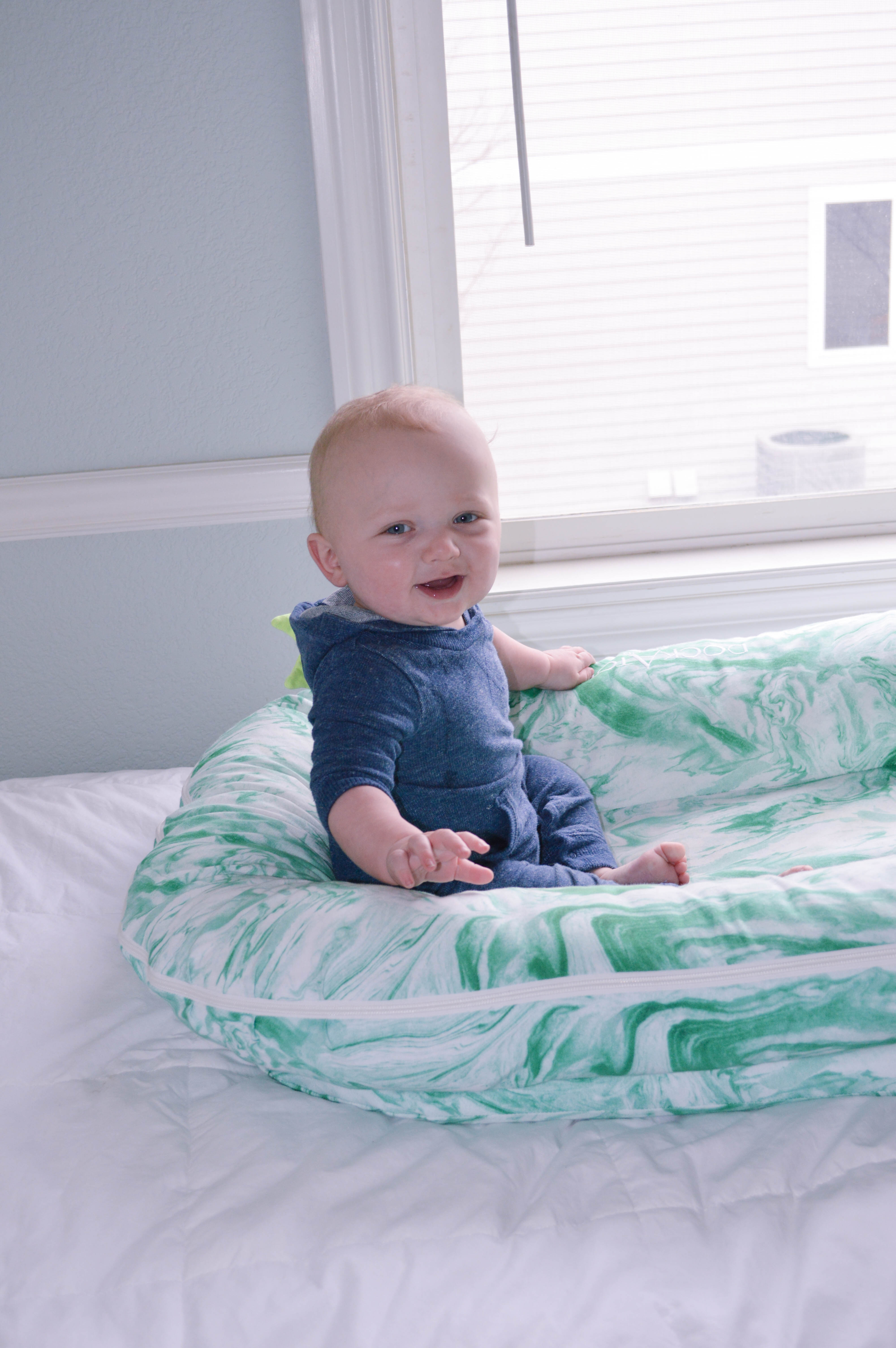 Movement and Behavior
If you notice your child starting to roll out of the dock, or sliding out the bottom, it may be time to transition to the grand! When Oliver started growing out of his Deluxe, he woke up from naps a lot because he was unable to stretch and move around freely, he was too big!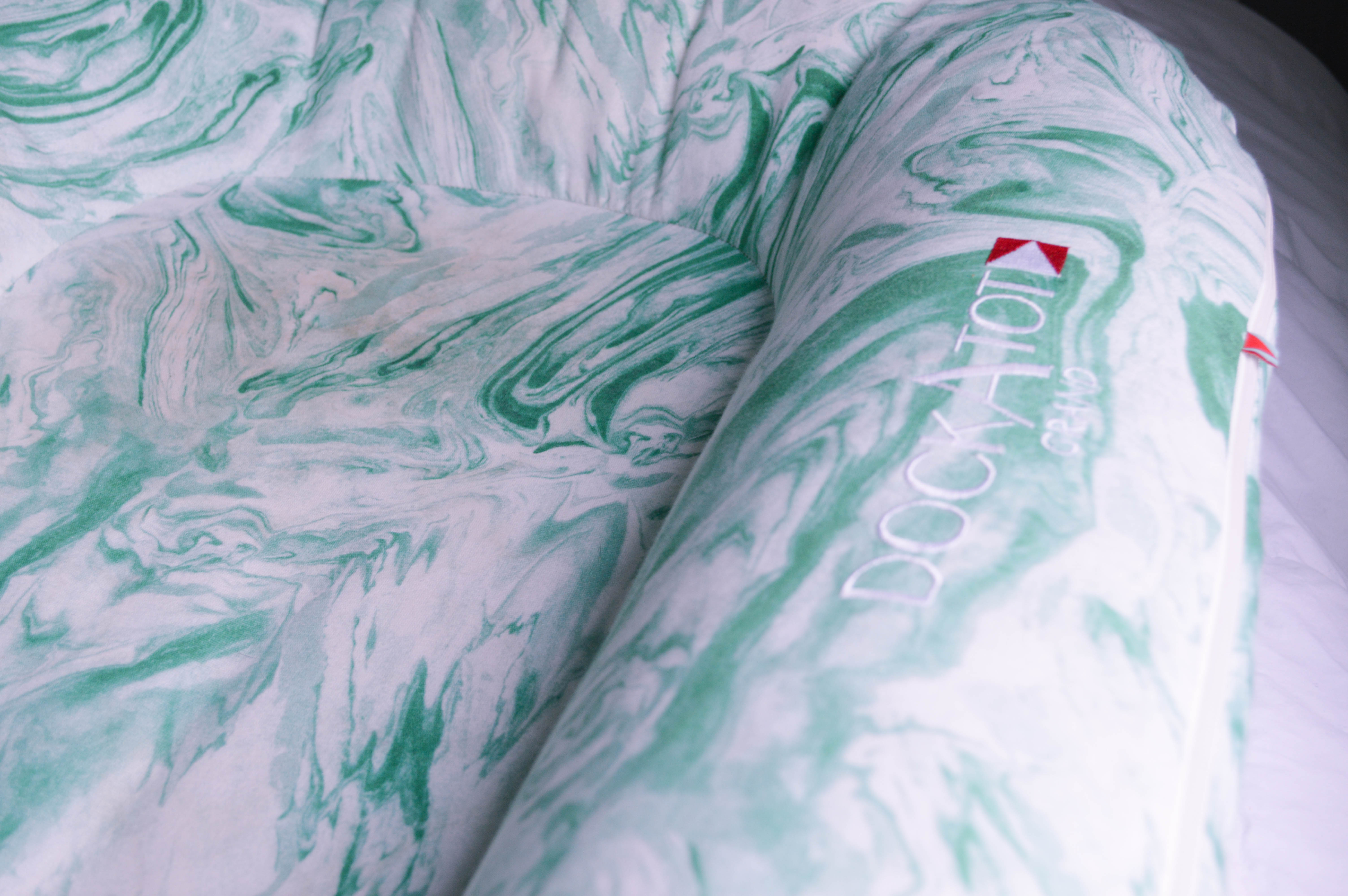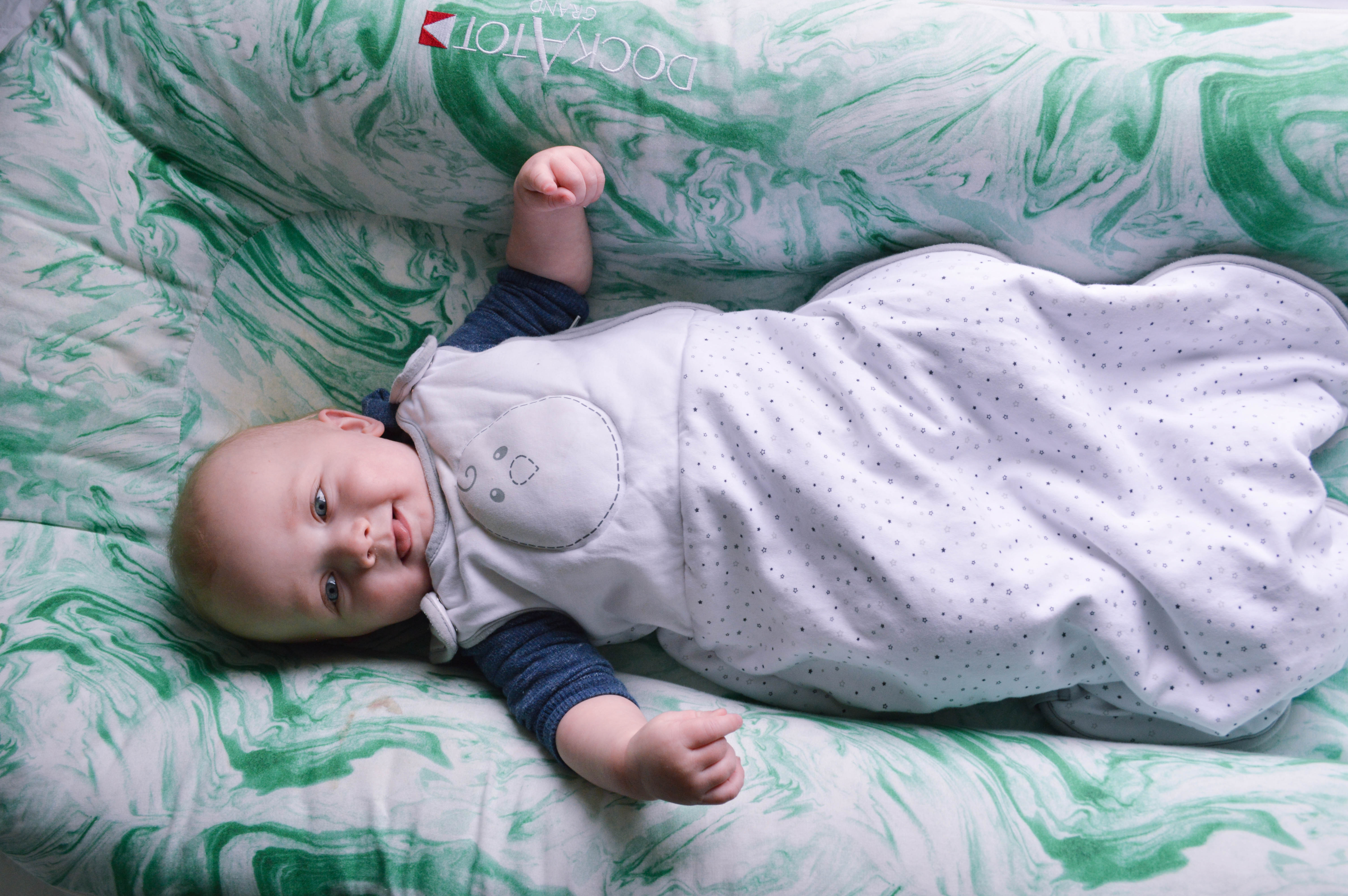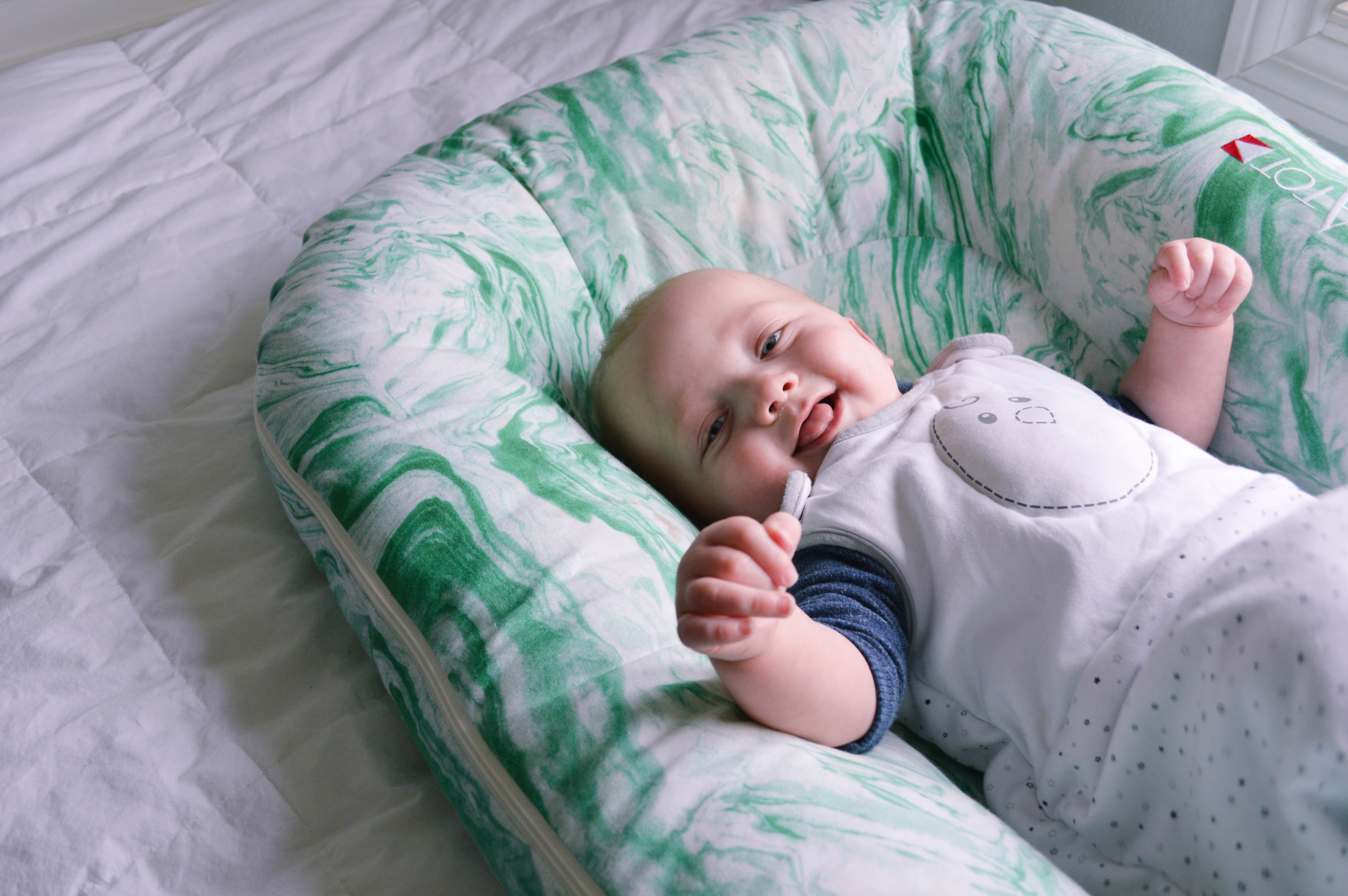 Transition to Toddler Bed
If you're looking to transition your child out of a crib, they may be ready for a DockATot Grand. We used this method for transitioning Sawyer to a big kid bed, and it worked wonders. Read all about it here.
I Have the DockATot Grand, What can it be Used For?
The DockATot Grand has so many uses. You can use it for lounging, naps around the house or on the go, a travel bed (must easier to transport than a pack n' play), toddler bed transition, supervised tummy time, safer co-sleeping, and more! My husband and I have had a DockATot in between us pretty much since Oliver was born! He prefers to be close to us, and this gives him his own little space, away from our potentially dangerous pillows and blankets. He still isn't sleeping through the night, and wakes up multiple times to eat, so it makes it easy on me to have him close by for feedings.  The Grand can even be used for kids aged 3 and beyond! We love our DockATots and so do both our kids. I'm so glad I discovered them and don't know how we would live without them!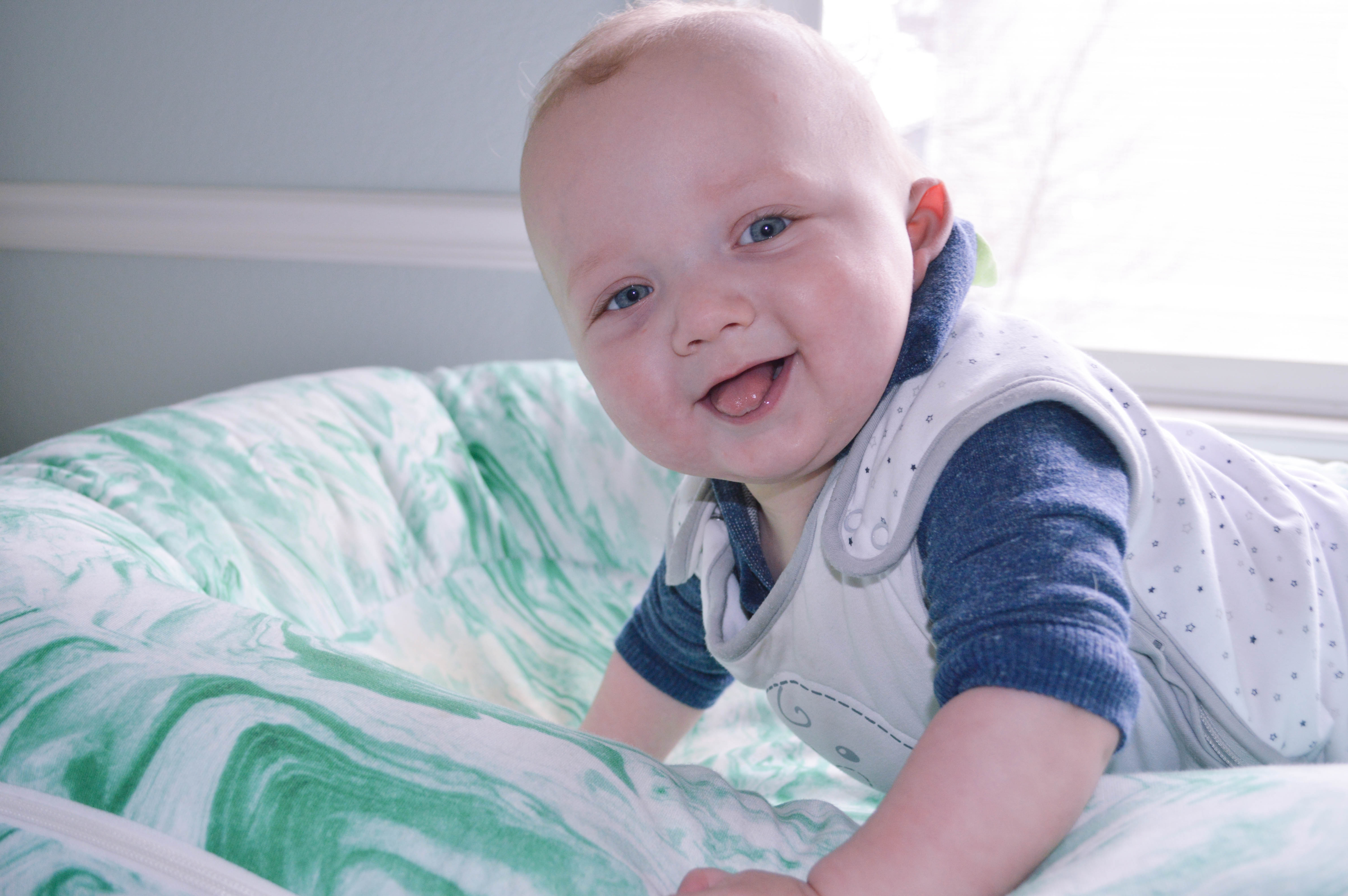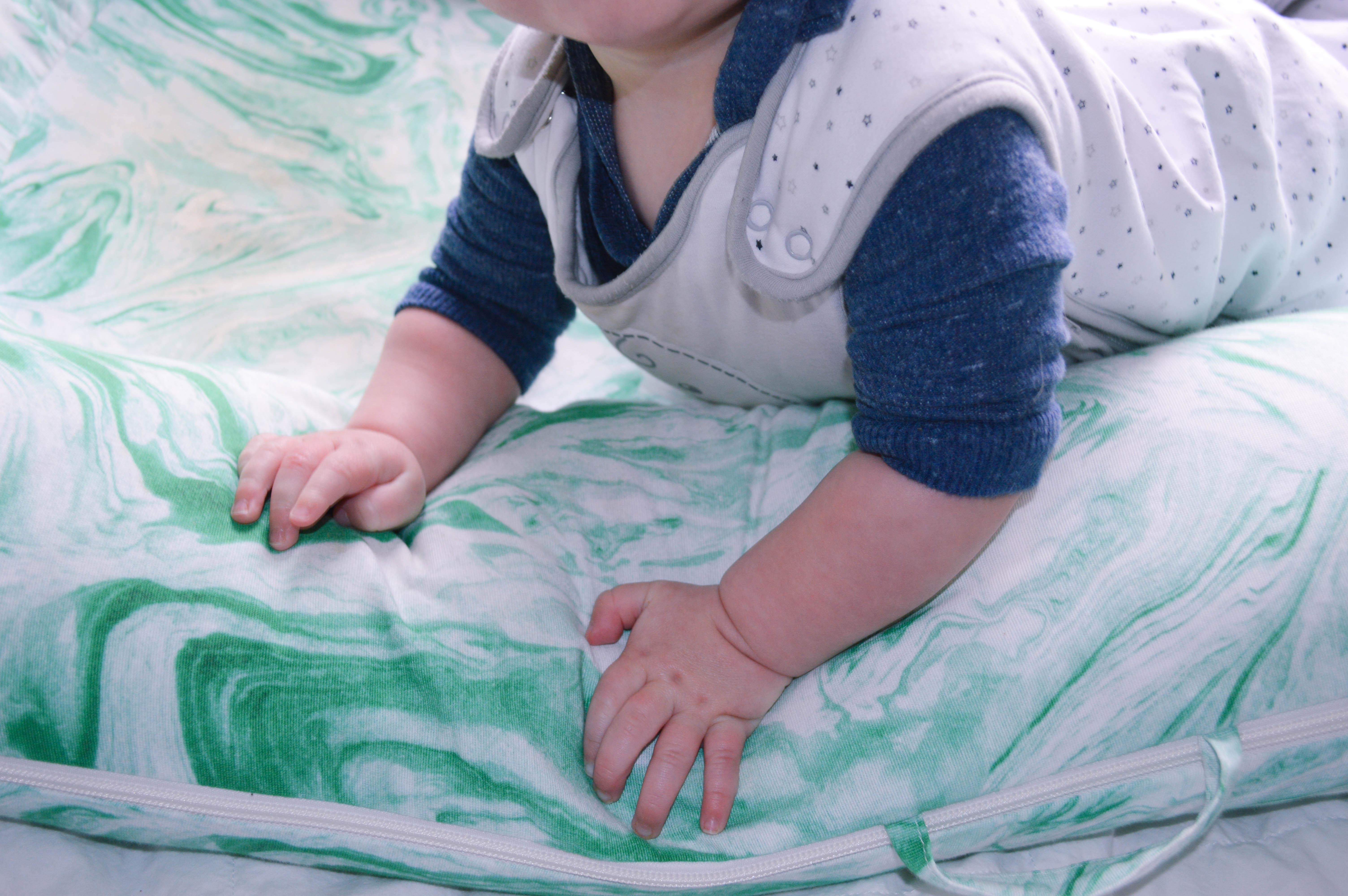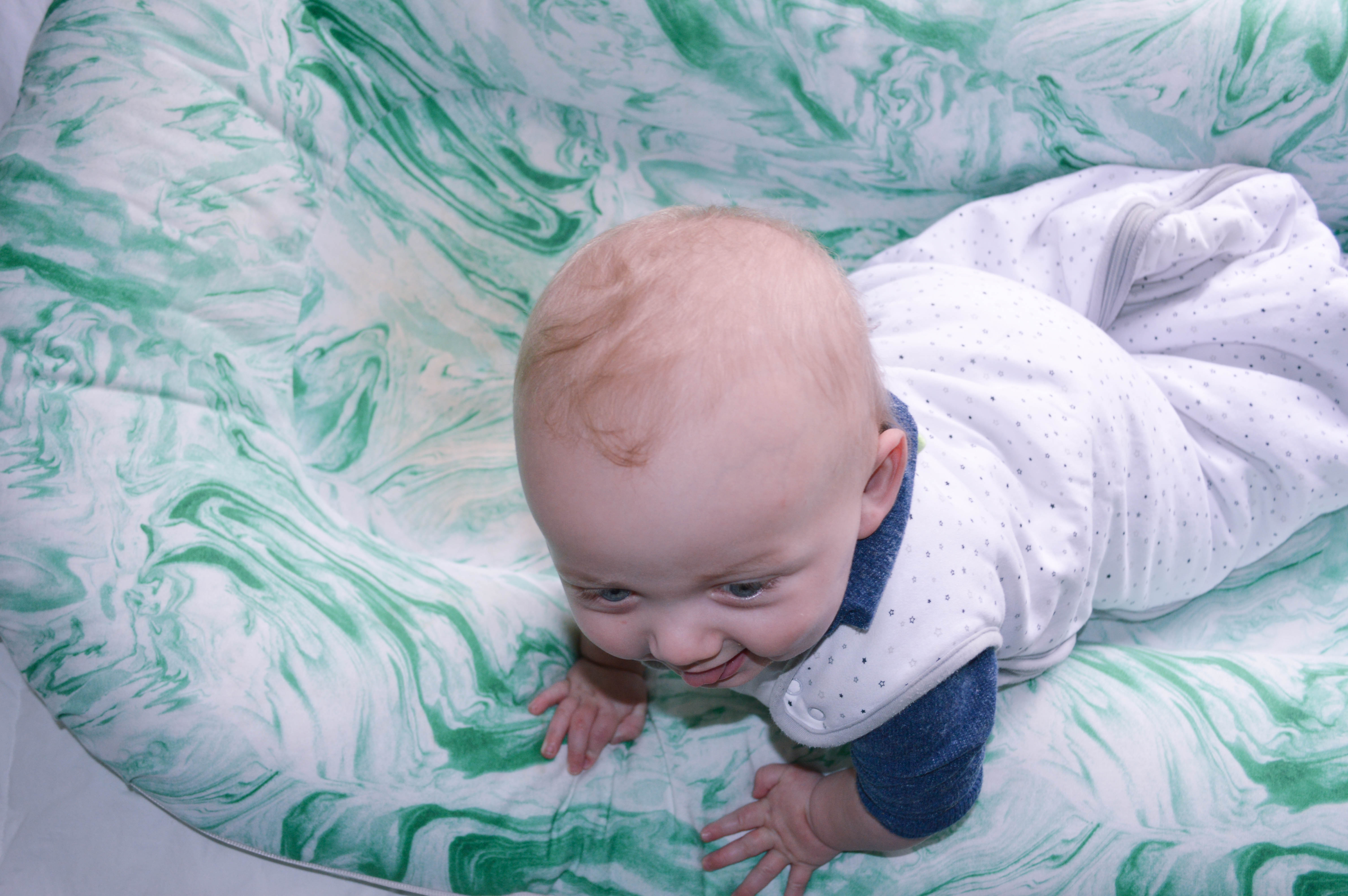 Read all about our experience with the DockATot Deluxe here.
Read all about our experience traveling with DockATot here.
And be sure to check out DockATot:
| Shop | Facebook | Instagram | Twitter |
xoxo.
Pin It!