Traveling with kids. It's not for the faint of heart. Traveling with your family, especially if you're doing a lot of activities while away, it can be a real chore when the kids are along for the ride.
But, as always, there are a few things you can do to make it easier. Here are a few tips I picked up on our most recent trip. They're slightly random, but they were too good not to share!
I received select items in this post for review. All opinions are my own. This post may contain affiliate links. Please visit my disclaimer page for more information.
Find the Right Car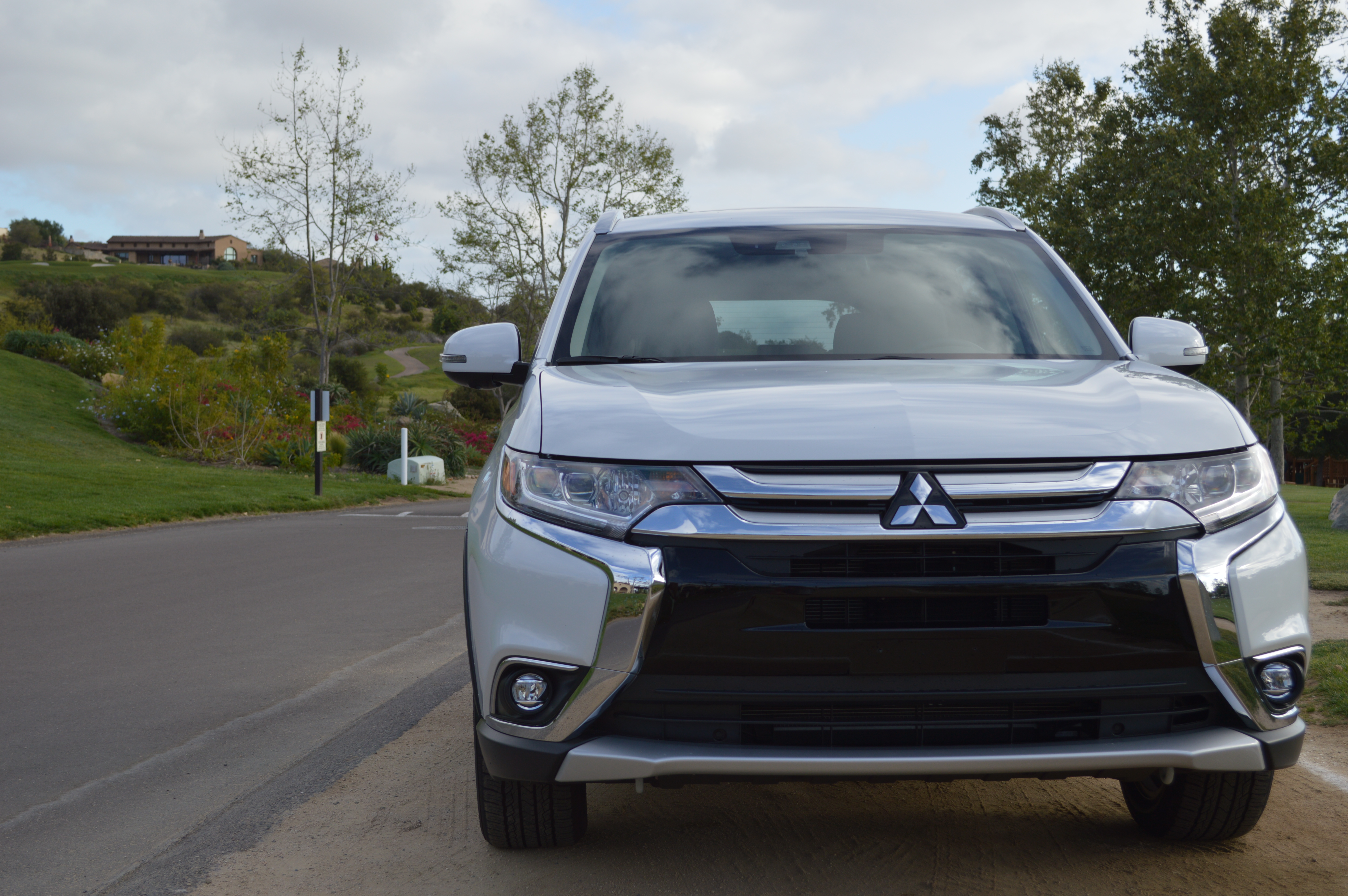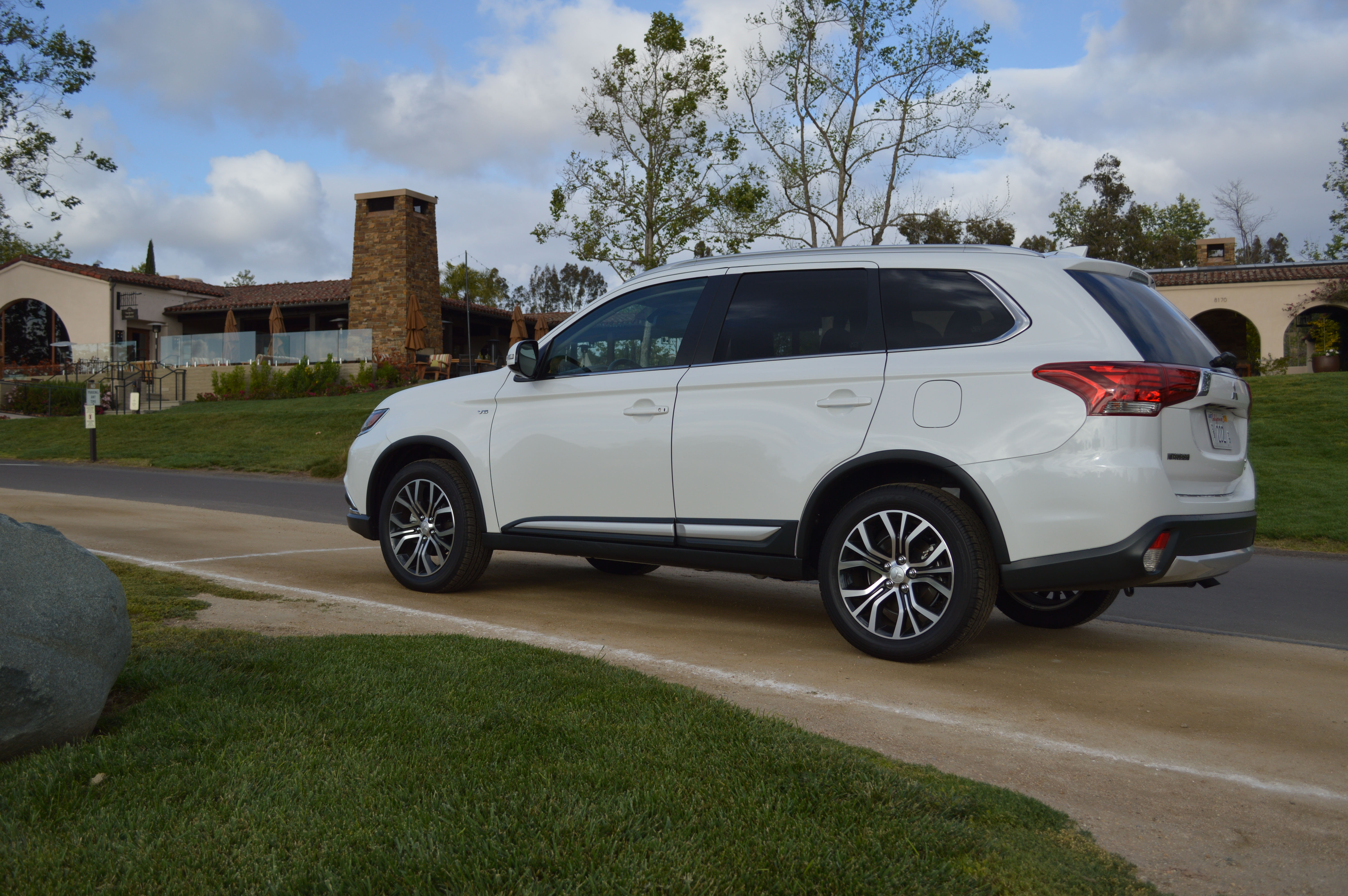 We had the the opportunity to test out a 2018 Mitsubishi Outlander on our most recent trip. It was perfection. It made us green with envy that we didn't own one ourselves. This car was perfect for our trip but would also be perfect for everyday family life. These were our favorite features:
Keyless start
Optional THIRD ROW seating
Dual temperature control
Folding side mirrors
Rear view camera WITH bird's eye view
Touch screen navigation
Apple CarPlay
Siris XM radio
Automatic brights
Tracking headlights
Push button parking brake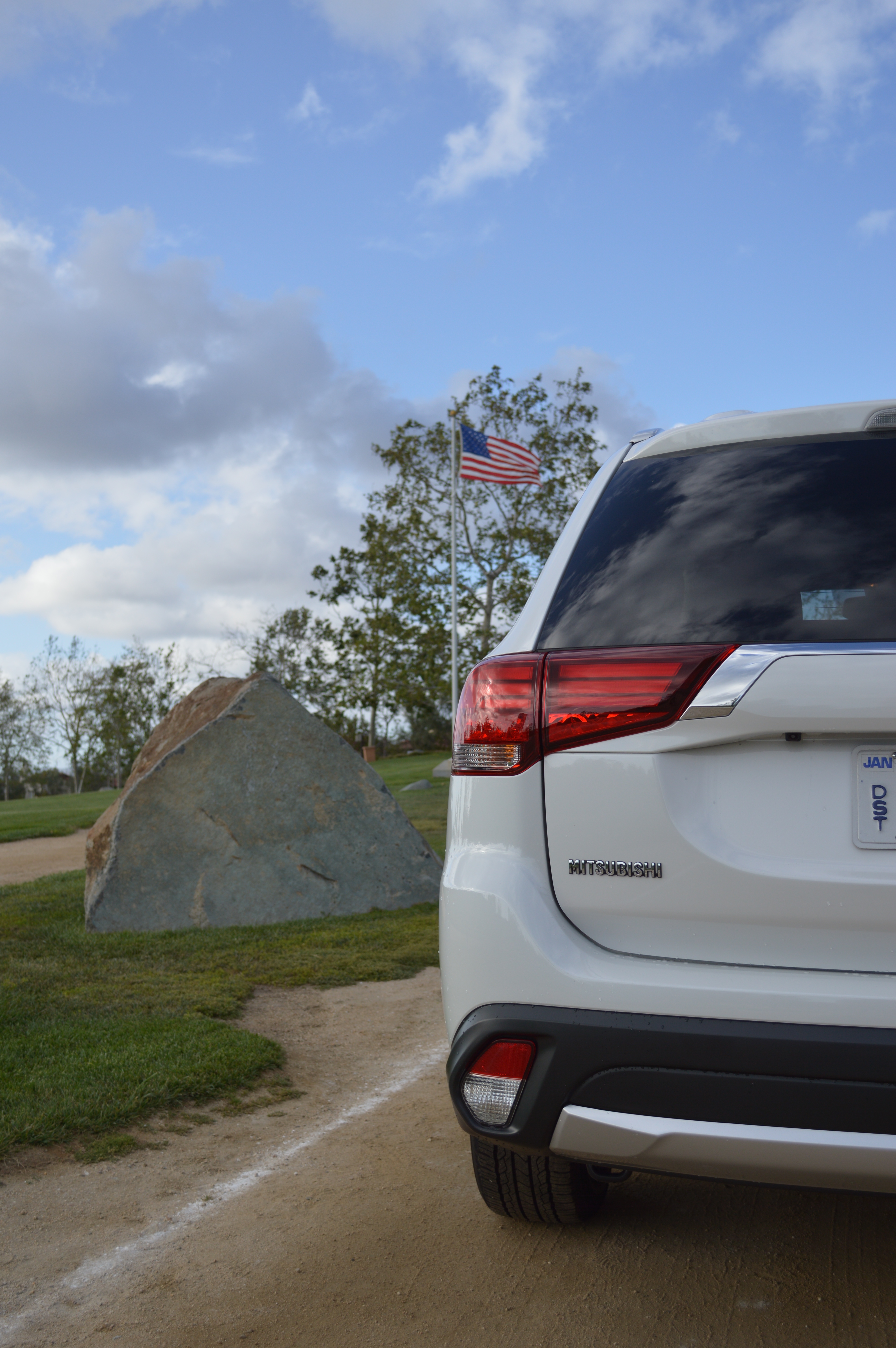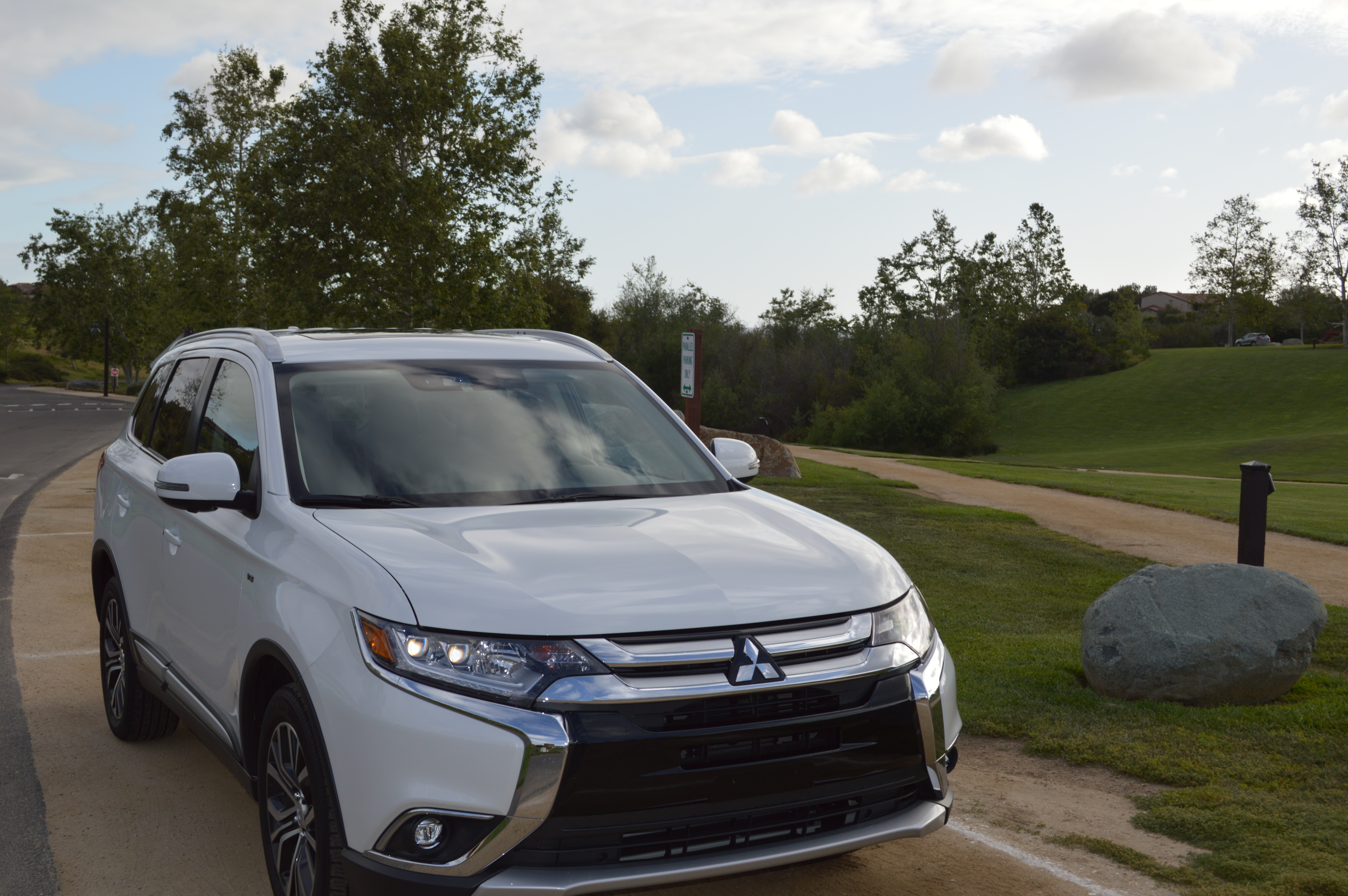 I could honestly go on and on. The car fit both our boys carseat's comfortably, plus had room for our luggage AND double stroller on our trip from San Diego to Disney. The fold down third seat option makes for a TON of trunk space. Or, if you choose to use the seats, can seat up to 7 people total.
This SUV is perfect for Mom and family life. Traveling with 2 kids was a breeze in the Mitsubishi Outlander. If you're shopping for a new family car, or looking for the perfect vacation rental, you definitely want to look into the Mitsubishi Outlander, it was amazing!
Check out our video of the Mitsubishi Outlander here:
Travel with DockATot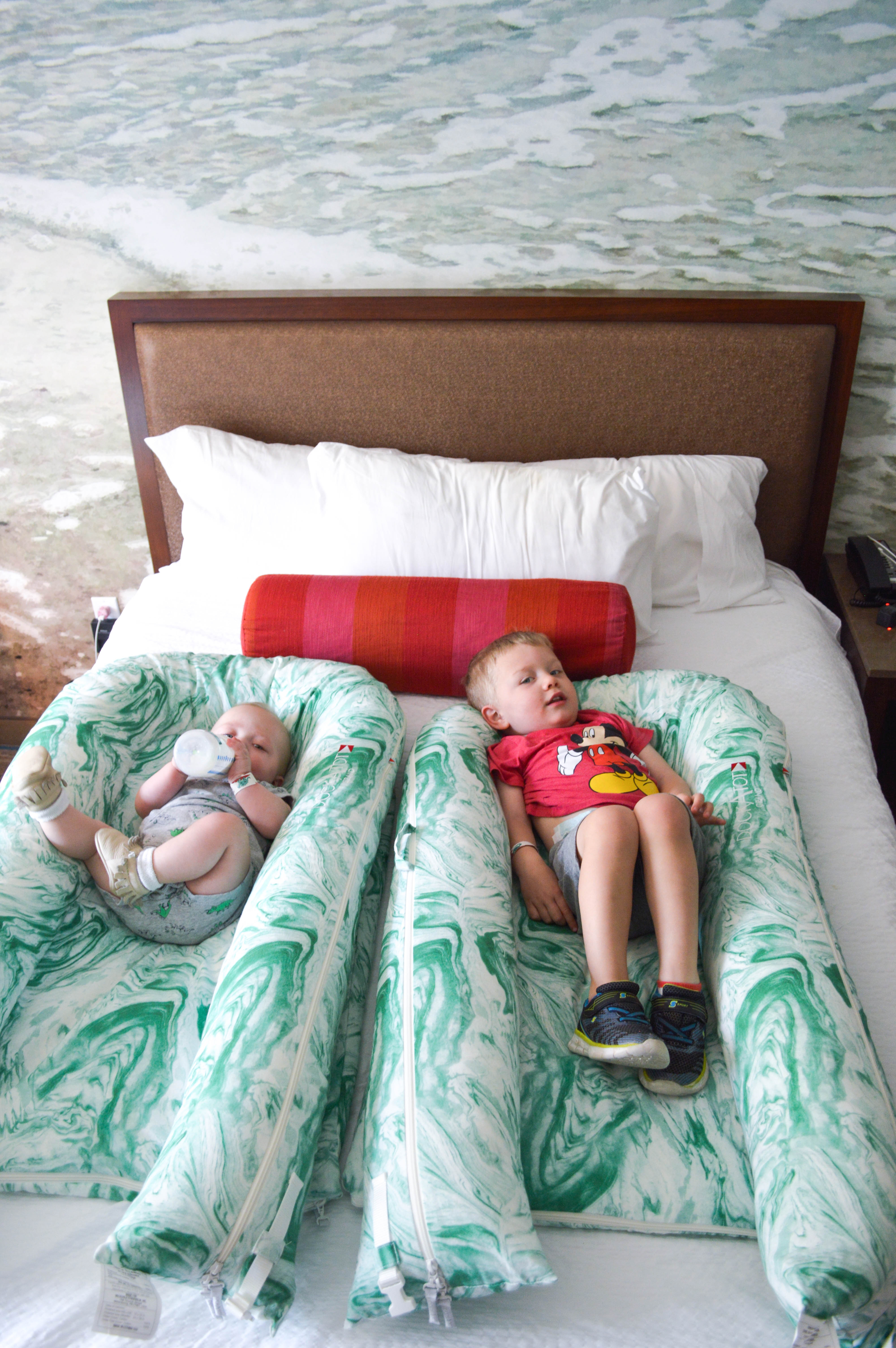 As I've written before, both of my children are obsessed with DockATots. Read my previous reviews here and here. They're comforting items for them both, and make for a comfy place to co-sleep or nap. Sawyer and Oliver both nap in them daily and Oliver usually ends up in our bed with his most nights. I can't believe it, but we even recently upgraded Oliver to the bigger size! He's used one since birth. Oliver is already not the greatest sleeper. I didn't want to go on vacation and get even less sleep than usual because we didn't have his DockATot with us. I also didn't want Sawyer falling out of bed at night because he's not used to a big bed (all that was available while traveling), so I knew I wanted to bring his too to keep him secure.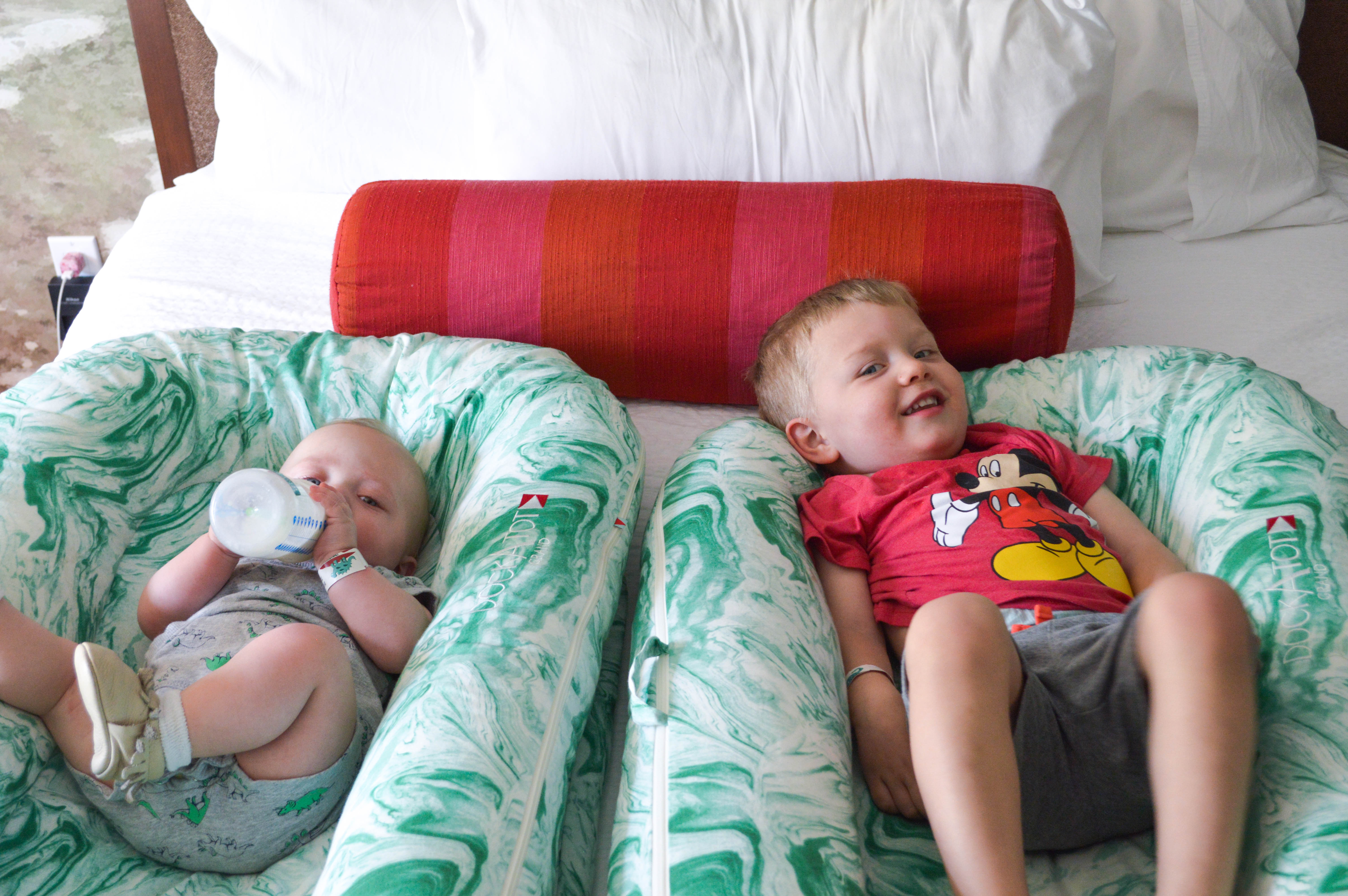 Luckily, DockATot sells travel bags! We flew Southwest Airlines which allows for 2 FREE checked bags per person. We will always fly Southwest when traveling as a family, for exactly this reason. When you have kids with you- you need a lot of stuff and can't afford to pay $25-$75 PER BAG on top of the hundreds we already dropped on the tickets themselves.
Since we had 3 ticketed passengers, that allowed us 6 checked bags which made it feasible to bring the DockATots in their travel cases. The travel bags kept the Docks safe, secure, and clean and both our kiddos were so grateful we brought them. We all slept much better because of it!
Keep in mind when purchasing- they are large. They are meant to keep the Docks safe and clean, not compact them in any way, so be prepared for that if you get them for your next trip! DockATots are an investment. I would be devastated if they got damaged in any way, and you know how terribly airlines can handle luggage, so the travel bags were essential.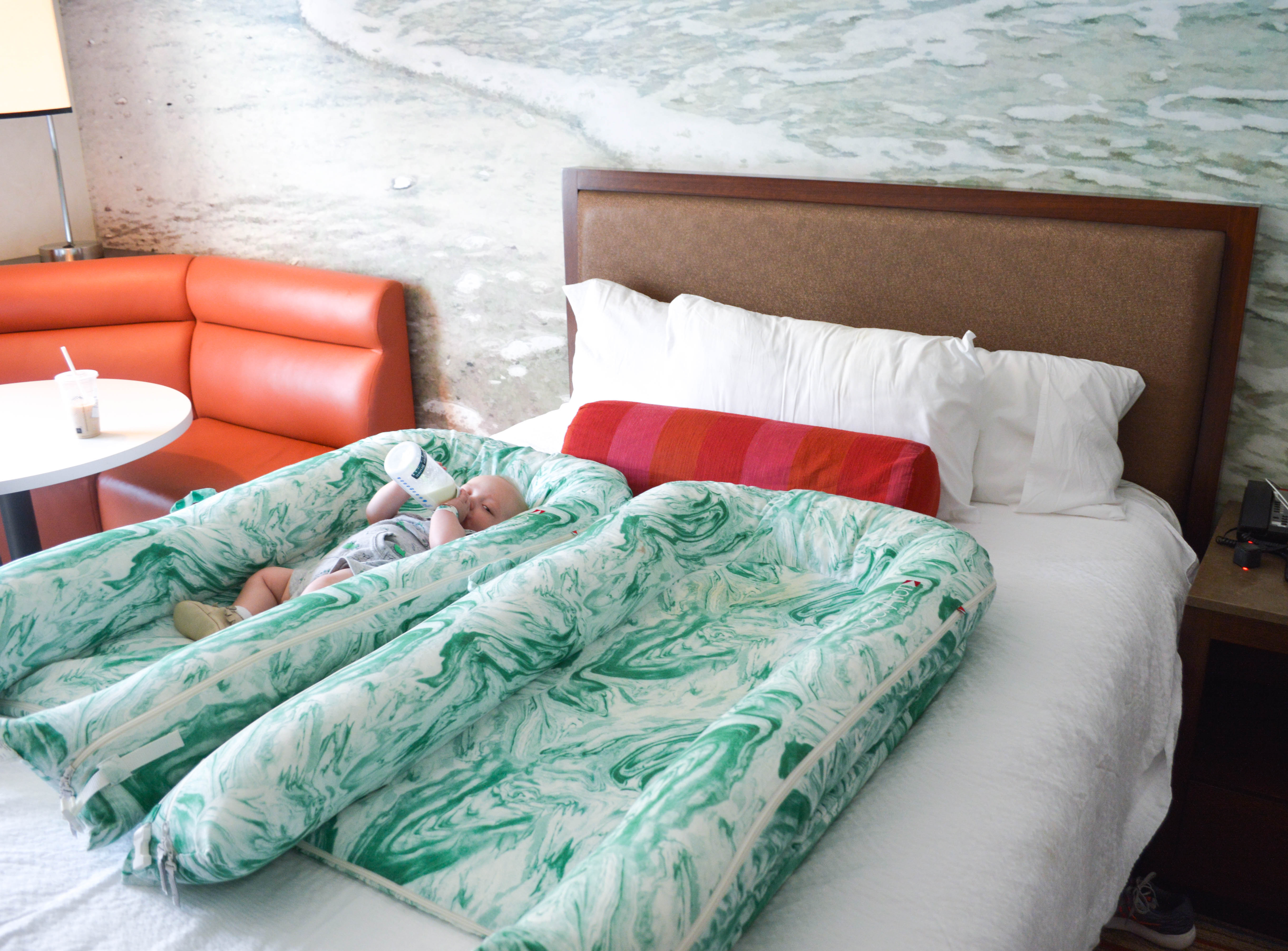 We also got a few extra covers. The past year or so, we've only had their original covers which means every time a spill, spit up, or leaky diaper happened, I had to wash the cover before the DockATot could be used again, often making things stressful as I rushed to get it washed, dried, and out back together in time for bed or nap. Now, I can just throw the dirty cover in the laundry basket, put on an extra one, and not worry about it until laundry day which makes things much easier. Kids are messy and having an extra cover really comes in handy! We got out extras in the emerald marble pattern and, in the words of Sawyer, "it's beautiful!"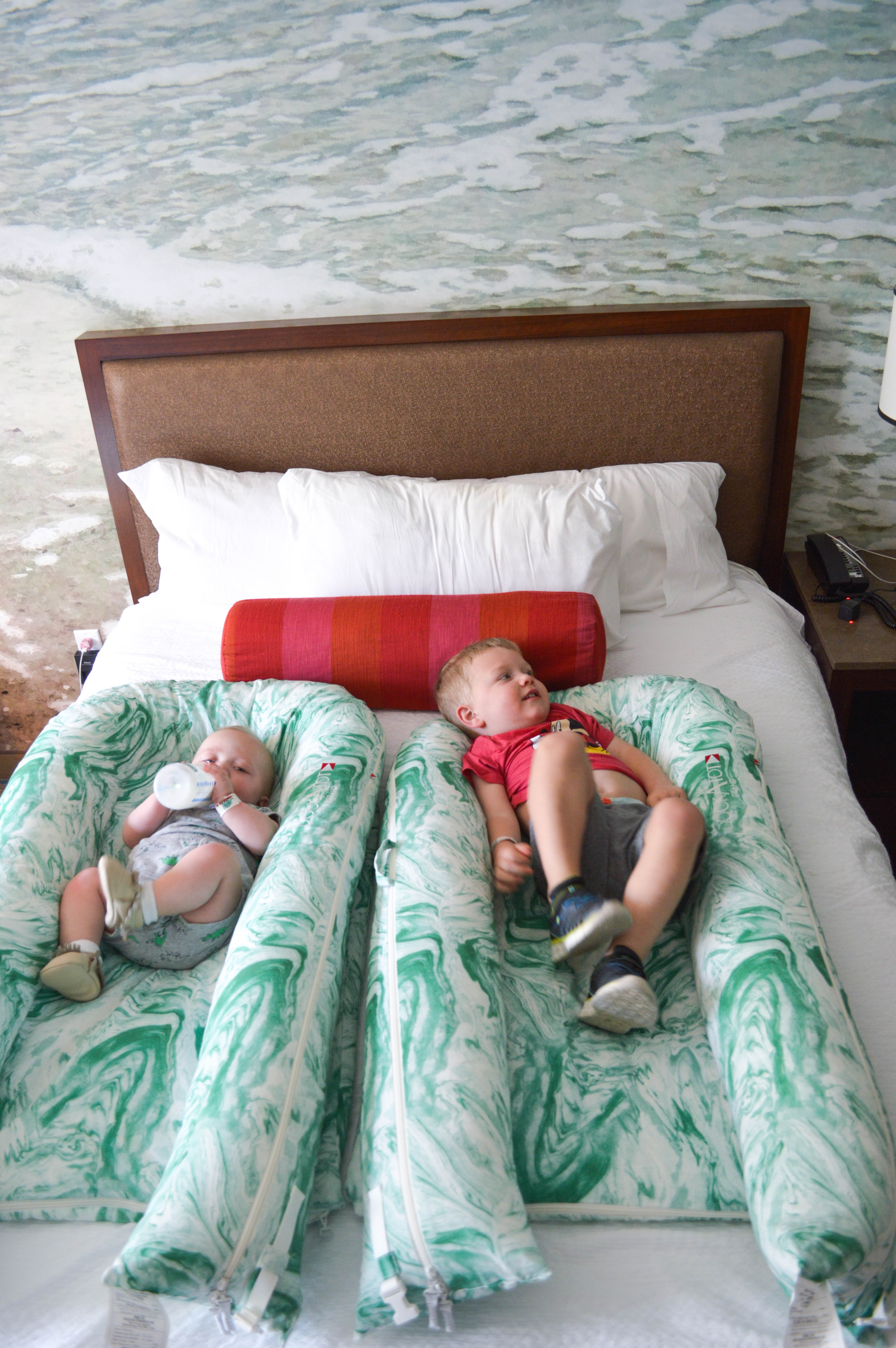 Oh, and there was room in the DockATot bags to hold all our souvenirs for the flight home! Which was good because my suitcase weighed 49 lbs, only 1 lb away from going over!
| Shop DockATot | Shop Travel Cases | Shop Extra Covers |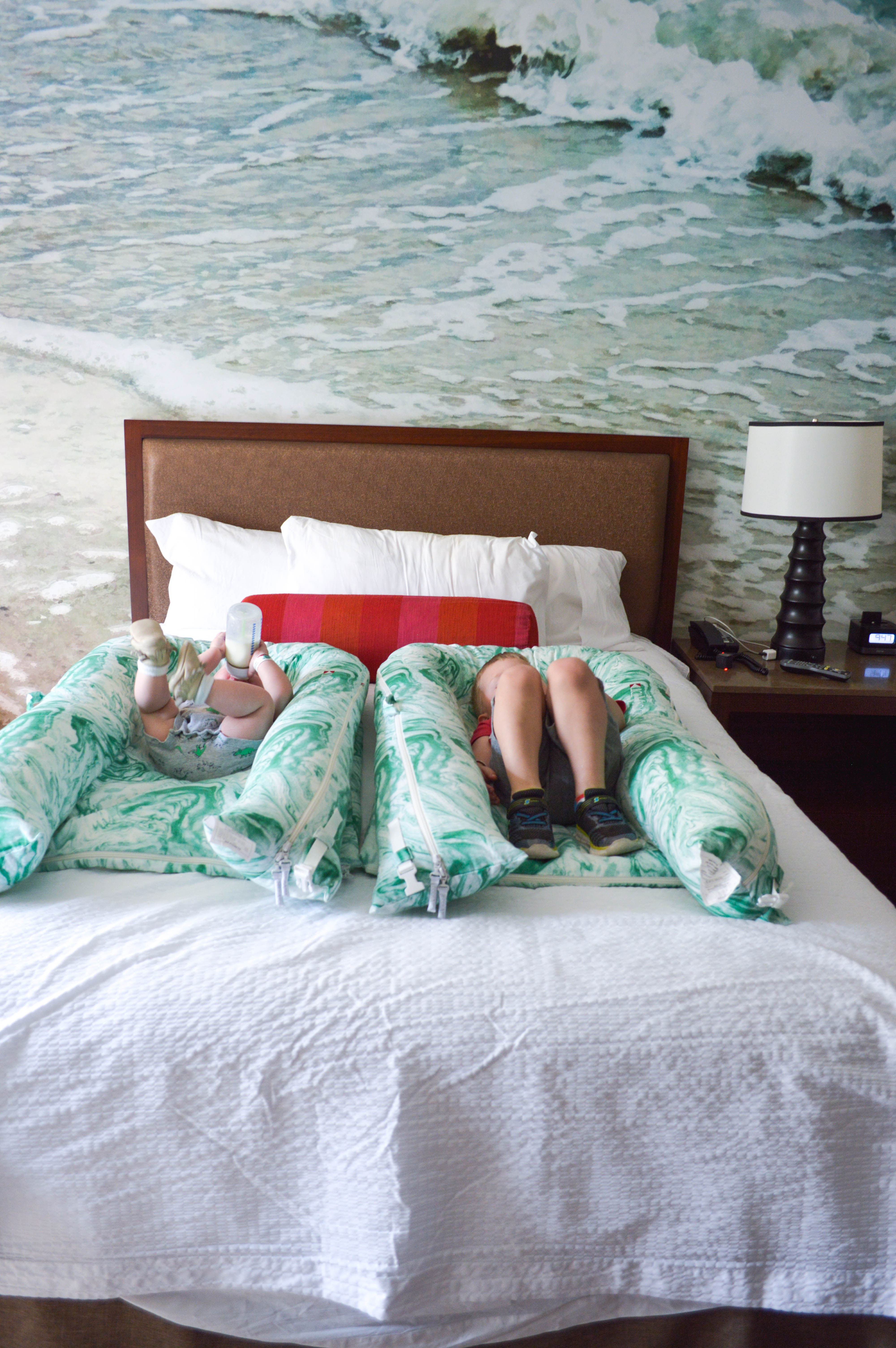 Get the Right Stroller
We got a Biba M double stroller specifically for this trip and it was perfect. It held up great throughout both airports and 3 theme parks. Both kids were able to nap in it thanks to the full recline on both sides, it protected them from the sun thanks to the extendable sunshade, and it was extremely easy for my husband and I to manuever wherever we needed to go! It was also easily recognizable when we needed to park it to go on rides. It also (surprisingly) fit through every doorway, and fit great in the back of our car once folded down. We had a few spills and it was easy to wipe down and it still looks great! I highly recommend this stroller for travel.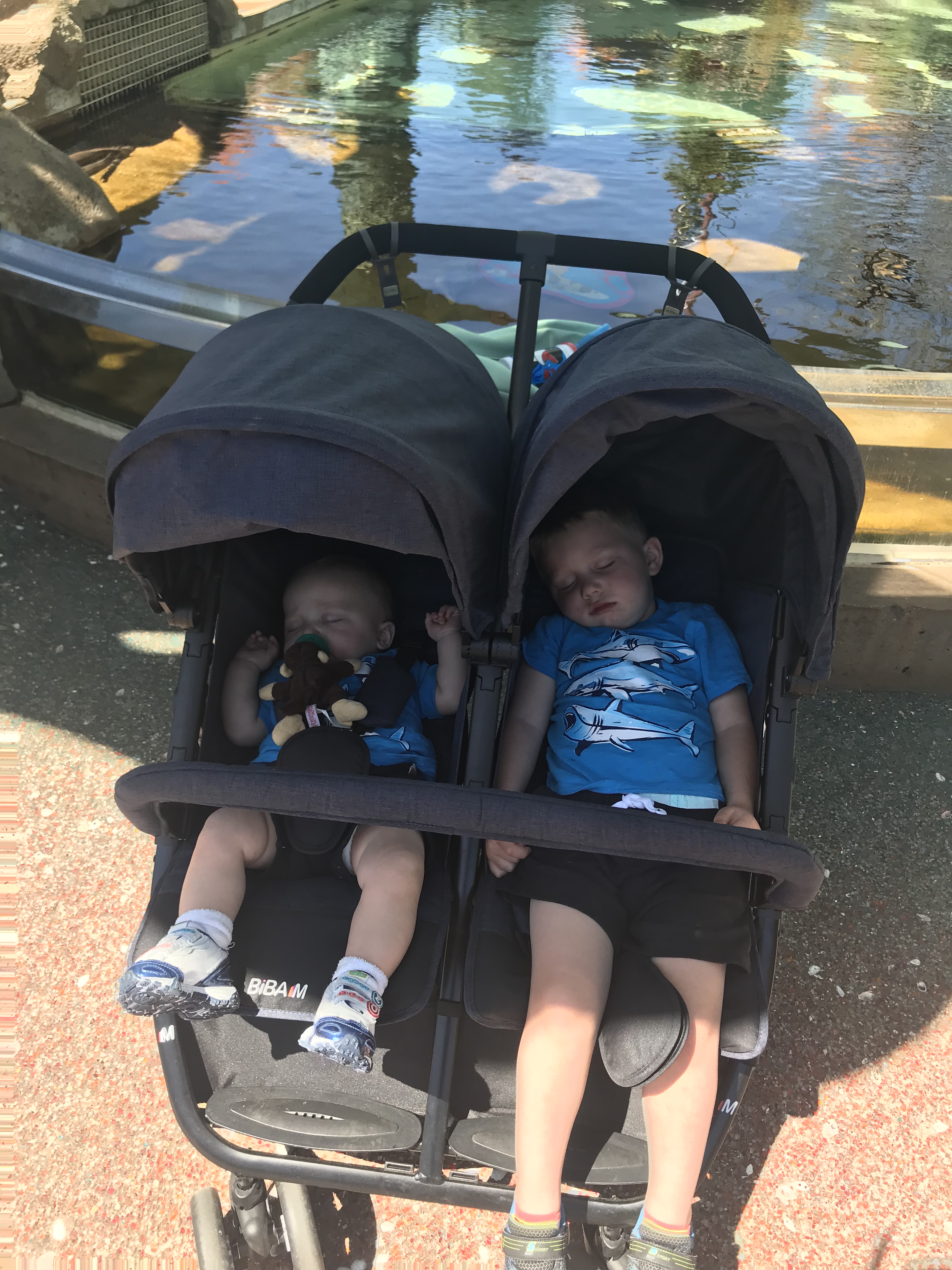 Read my full review of the Biba M double stroller here.
Pick up some stroller clips! I can't believe I've been a parent for almost 3 years and I've never used stroller clips before now. It makes a world of difference! With them, I'm able to clip my diaper bag to the stroller handle. Which not only makes it way more accessible than if I was to wear it on my back or toss it in the stroller basket, but it also keeps the baskets free so we were able to load them up with stuff on our theme park days! With my diaper bag out of the way, we were able to keep the camera bag, jackets for all 4 of us, water bottles, sunscreen, and the baby carrier in the baskets. It helped keep us organized and less stressed!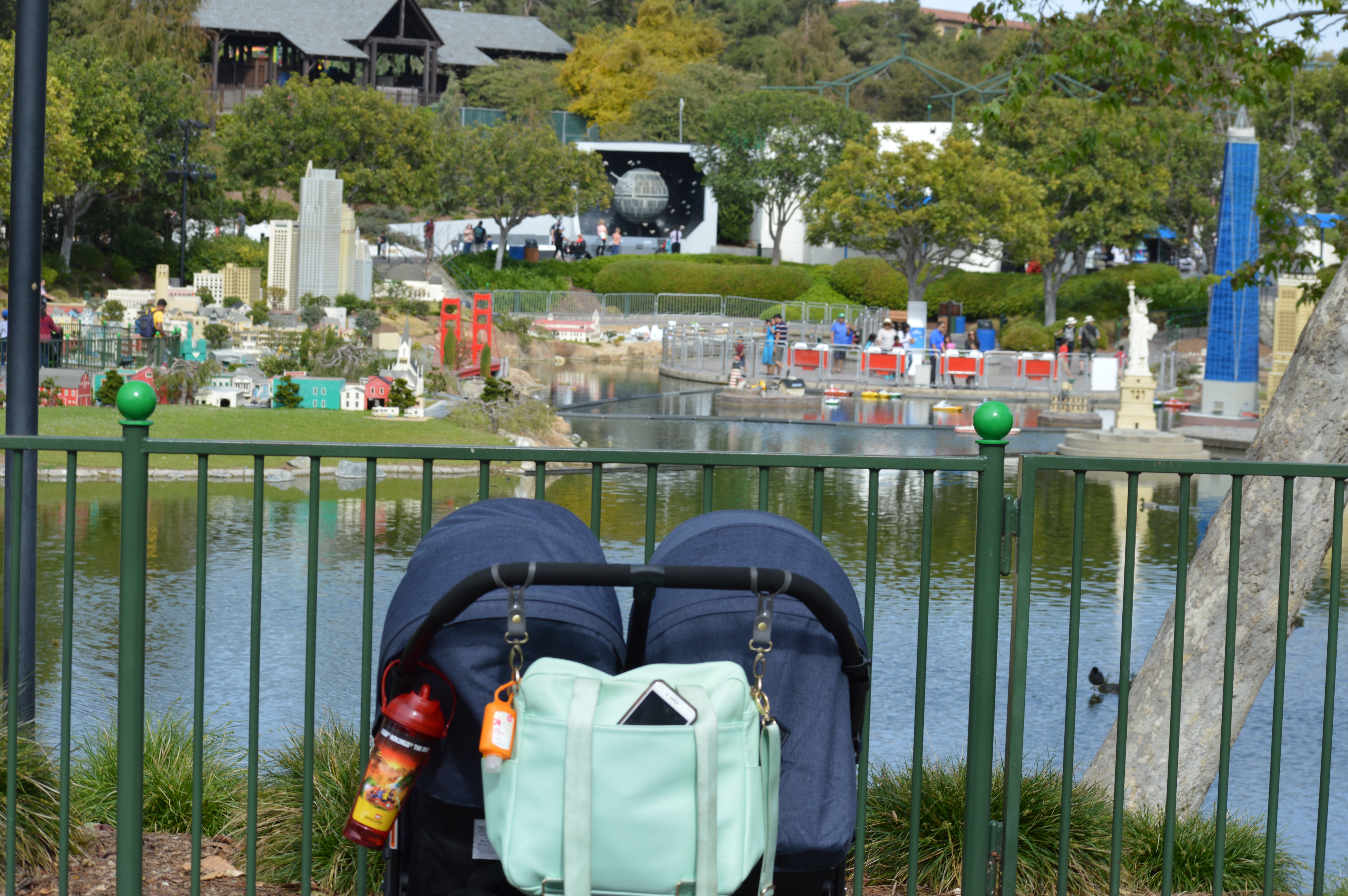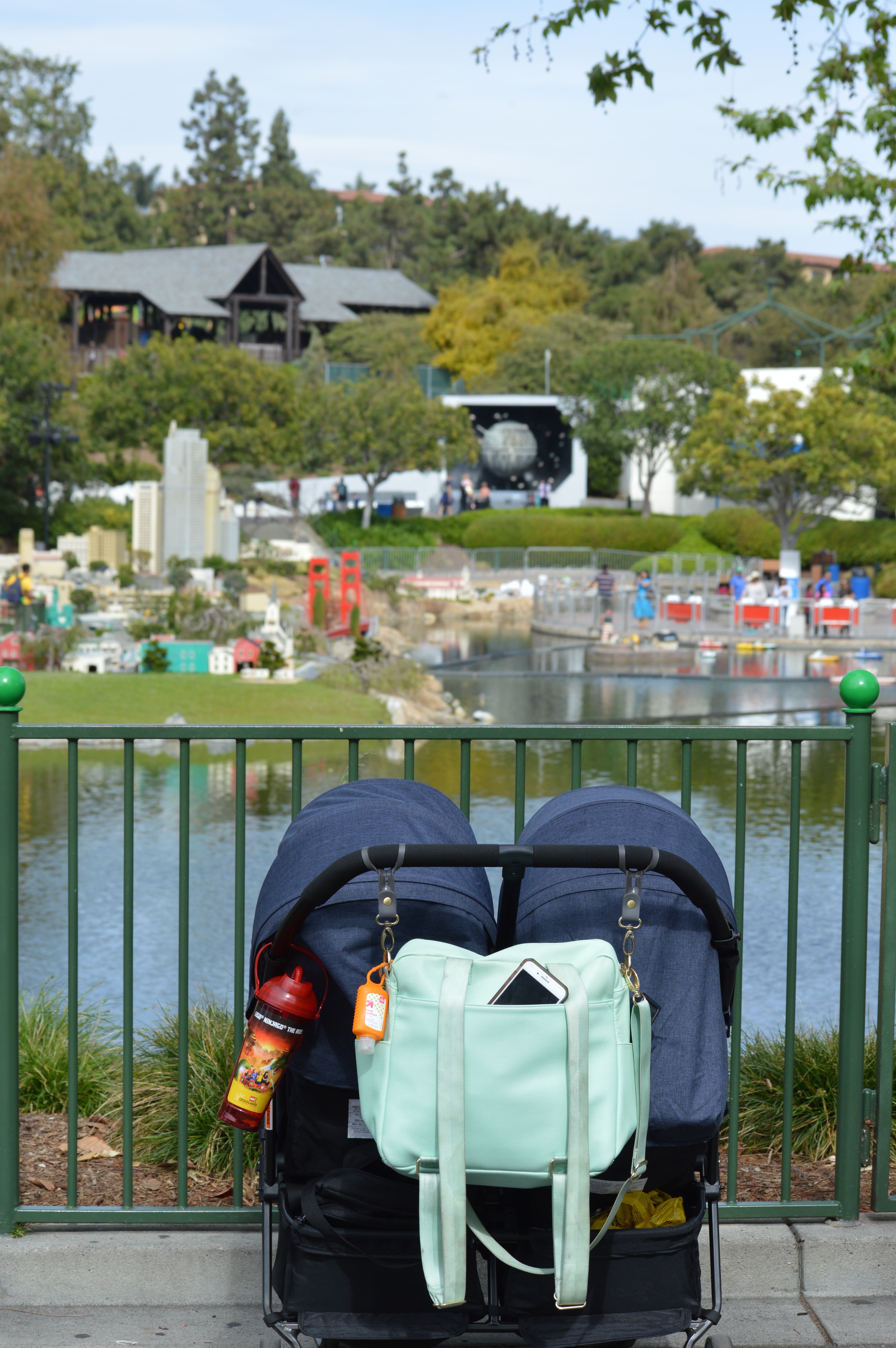 Shop stroller clips:
Don't Pick up Germs!
As you can see in the above photos, I kept a small hand sanitizer clipped to my diaper bag. We all made sure to use it after pretty much every ride and at the airport. I also carried a package of Kleenex germ removal wet wipes in my diaper bag and wiped down every surface we came in contact with. I wiped down all the tables we ate at, our seats on the airplane, shopping carts at stores, some surfaces of our hotel room, etc. Traveling is an easy way to pick up sickness so I made sure we sanitized properly. I do this even when we aren't traveling!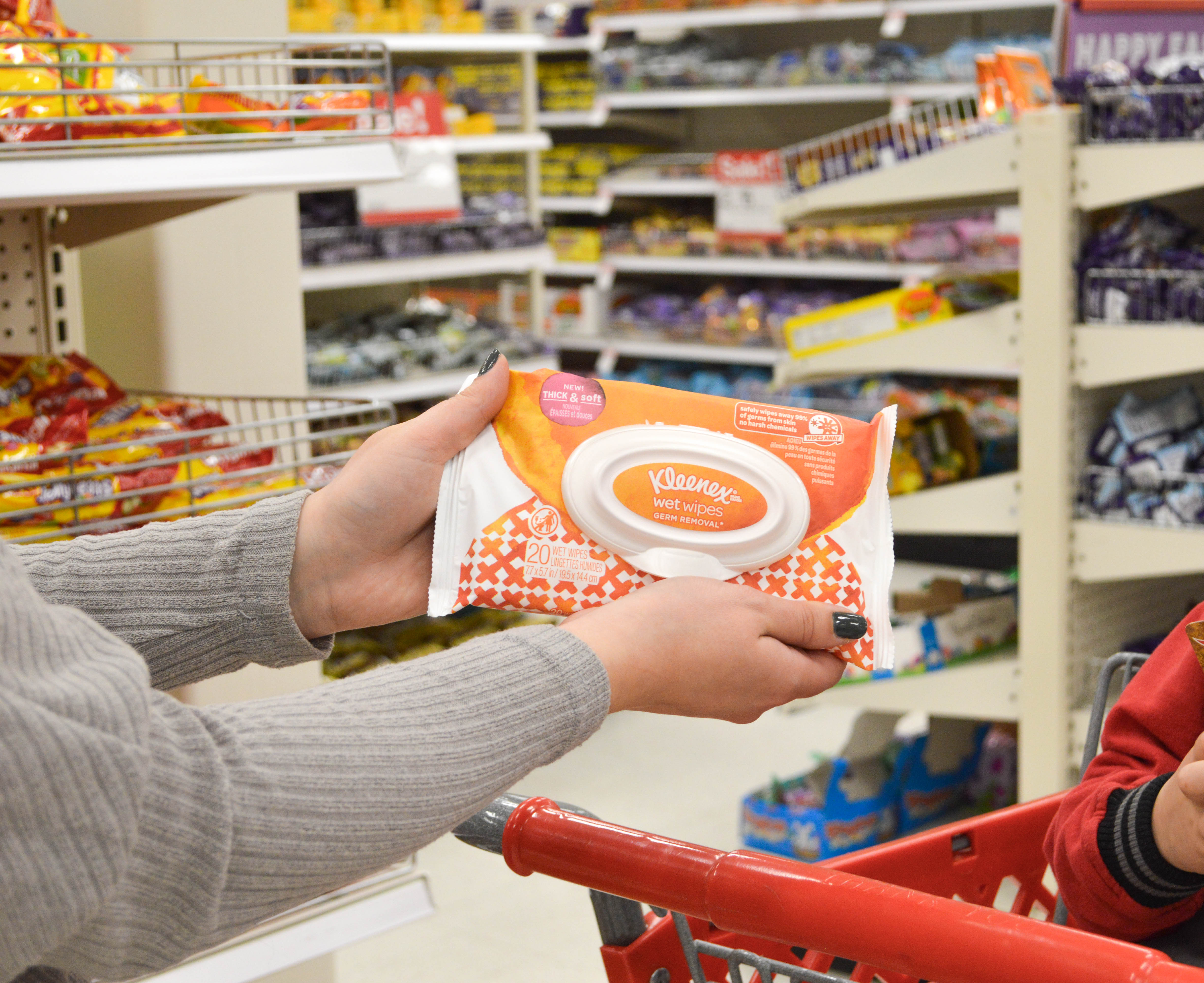 These few things made traveling with a toddler and a baby much easier. I hope you find them helpful!
What are your tips for traveling with your family? Comment below!
Check out our trip recap travel vlog here:
xoxo.
Pin It!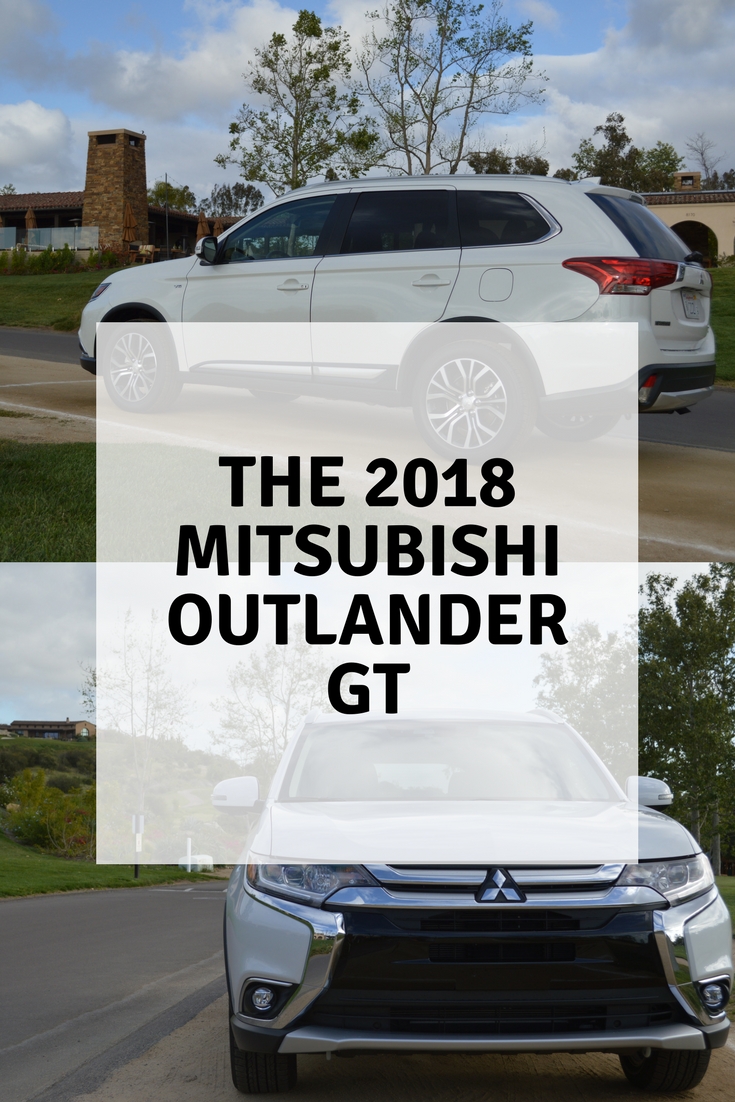 Save
Save
Save
Save
Save