This post is in partnership with Toyota USA.
Last weekend, Kurtis and I took the most incredible overnight trip to Loveland Ski Area. I had never been snowboarding in my life so I was both nervous and excited. When Toyota first contacted me about the trip, I jumped at the chance to go and try something new!
We started out our weekend with a tour of Never Summer Industries. Kurtis was so excited because this is one of his favorite snowboard brands. We spent an hour or so walking around the factory, seeing how snowboards and skis are made. It was such a cool experience! The factory was awesome and they gave us 2 snowboards to borrow for the weekend.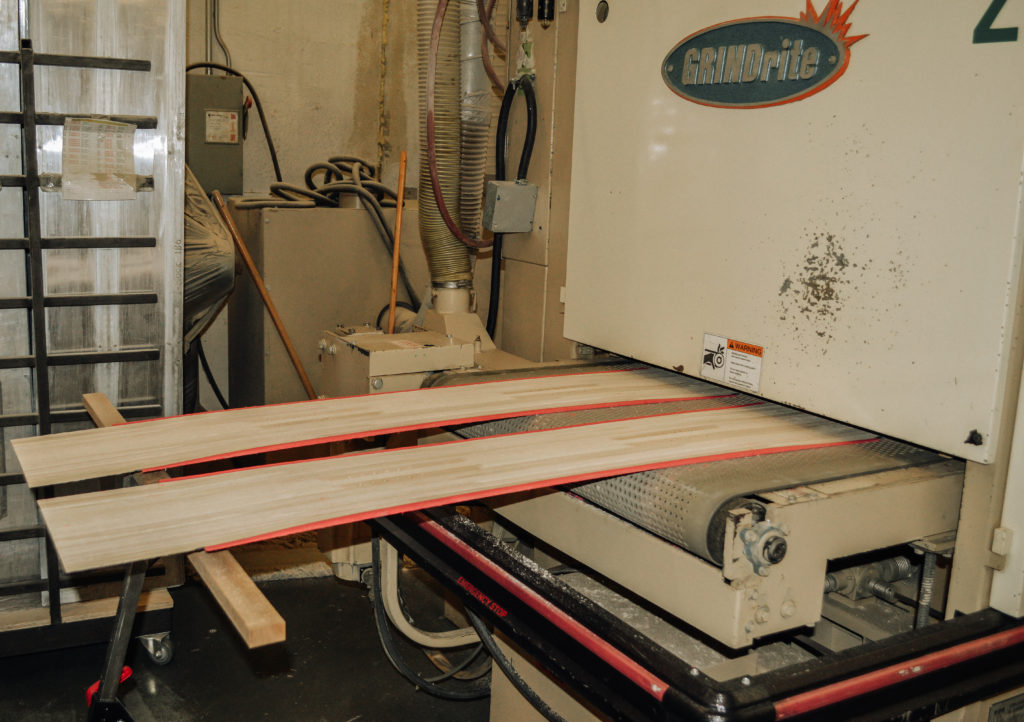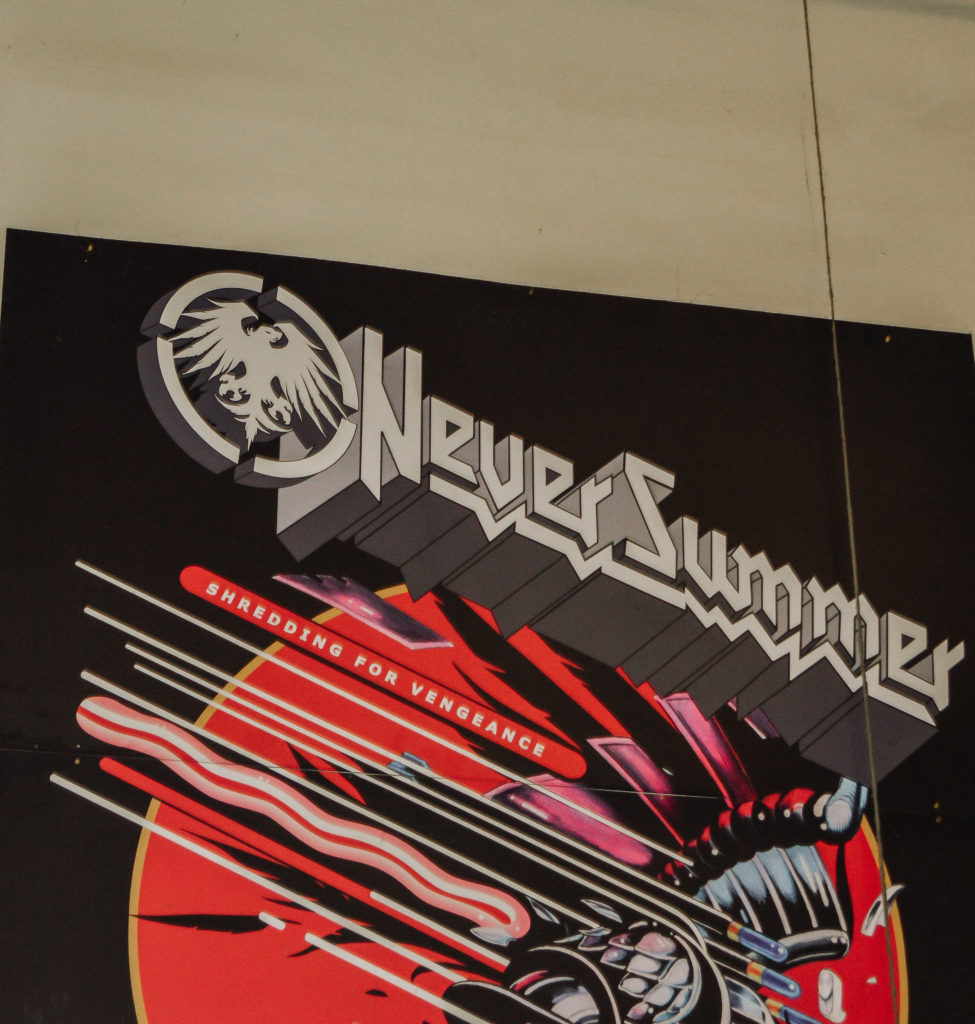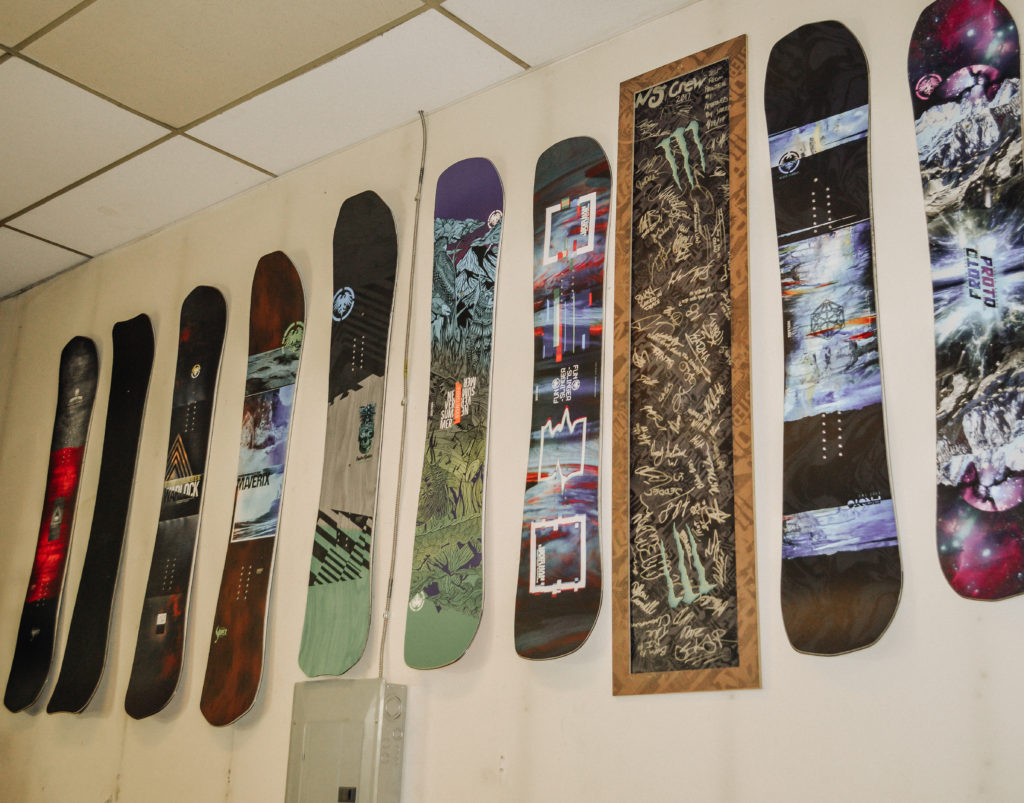 After that, we drove to Loveland Ski Area for my snowboarding lesson! Kurtis has been snowboarding his whole life, and I've been skiing since I was 3, but never ever snowboarded! I had a private lesson with an instructor named Brian who was so nice and patient with me. I'm not going to lie, I was terrified the whole time, but I didn't quit! By the end of the lesson I was standing on my own and going straight and stopping. We'll have to work on turns next time! It started snowing so hard while we were there, it made for a lot of fresh powder and some pretty cold winds. But also, some great photos.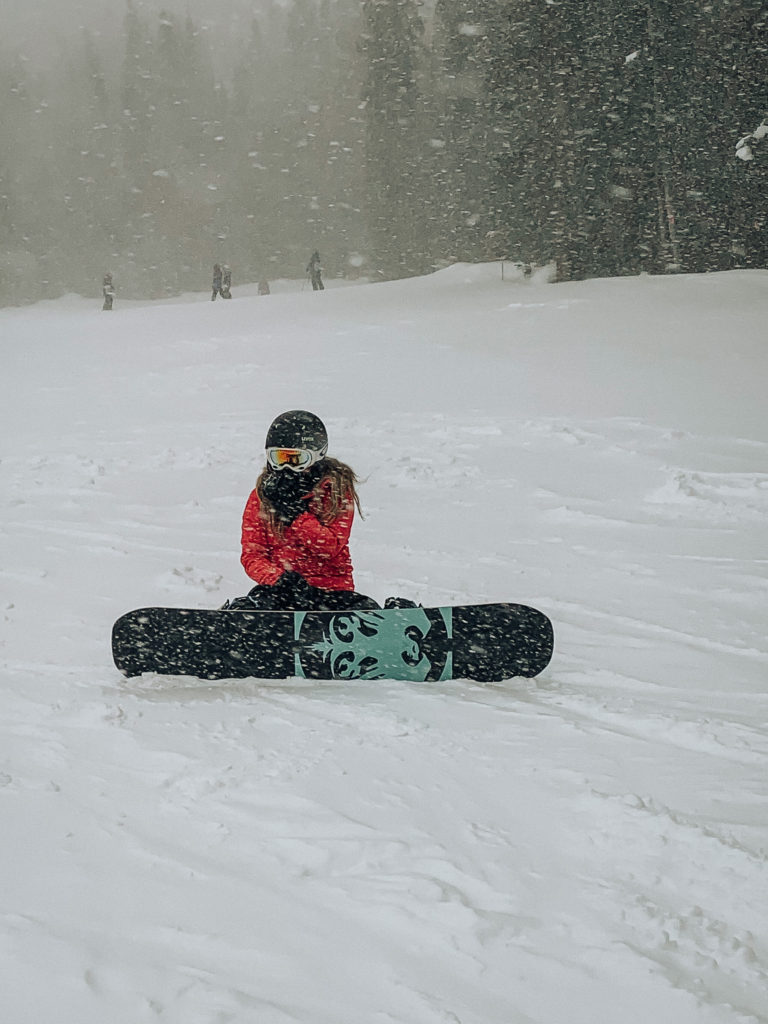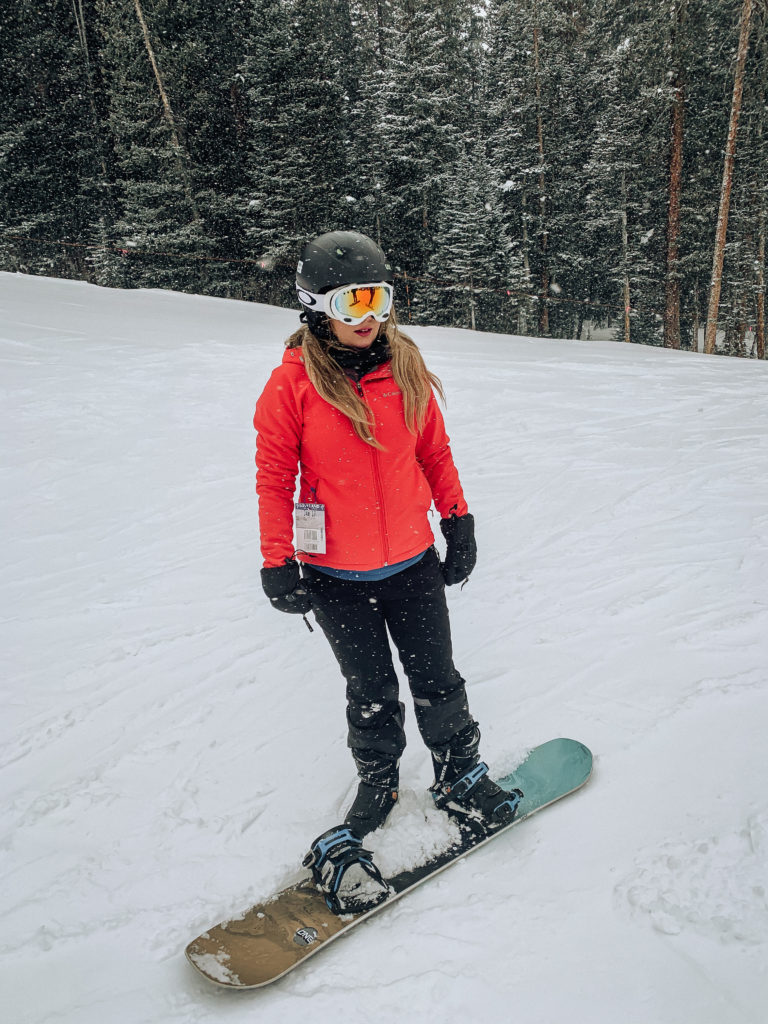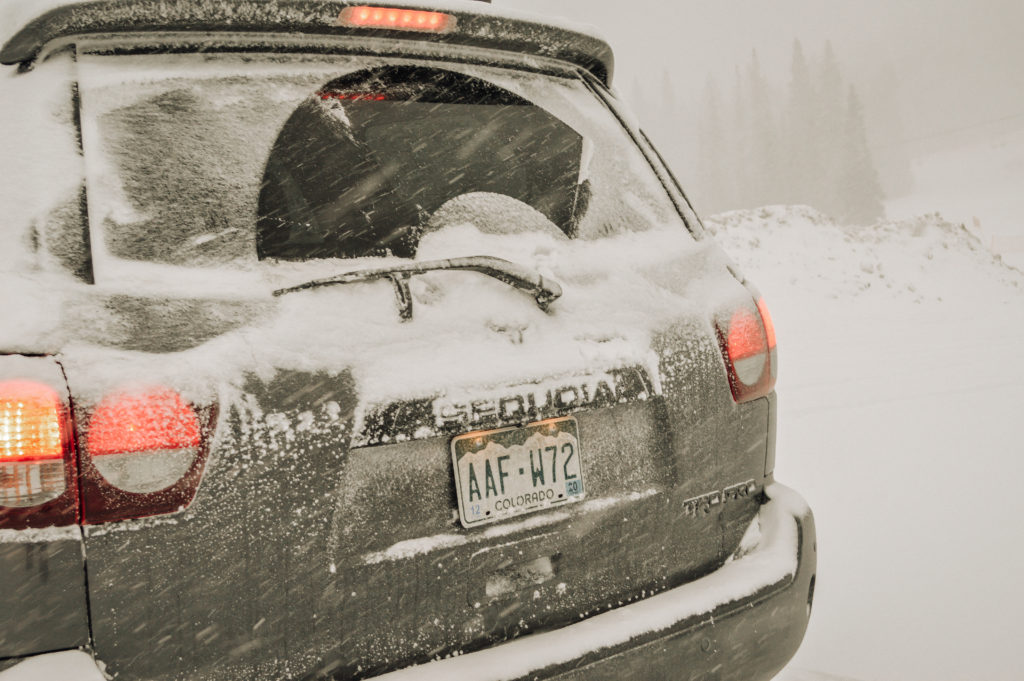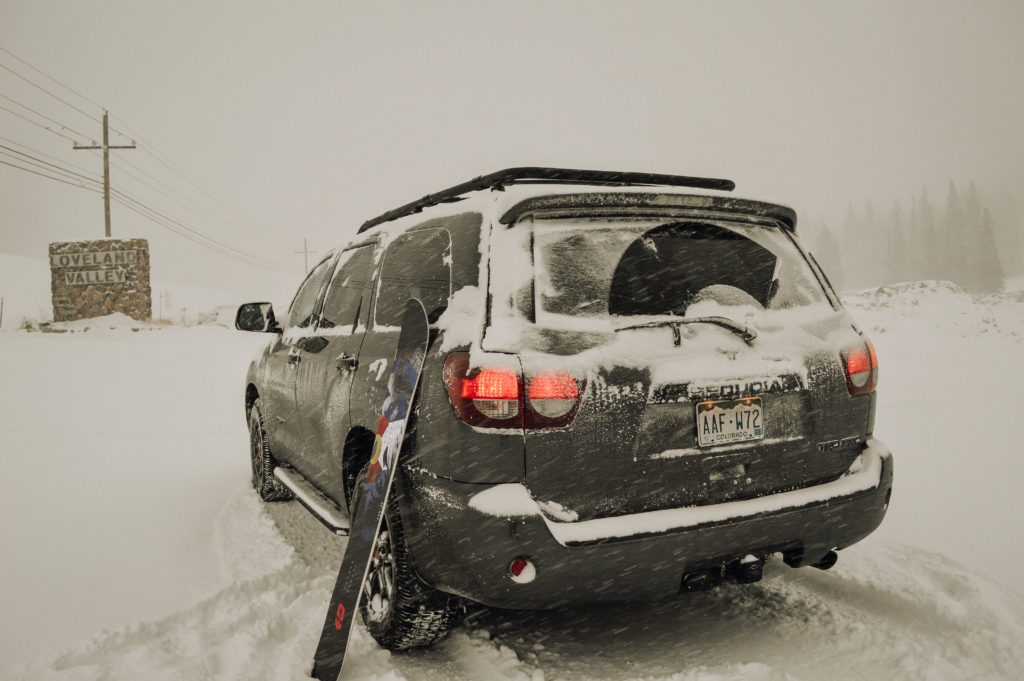 After my lesson, Never Summer gifted me with a Never Summer x Toyota snowboard and we're obsessed with it. The design is beautiful and the boards themselves are amazing. Guess I'm going to have to switch from skiing to snowboarding!
That evening, we spent the night at the adorable Silver
Lake Lodge, a local bed and breakfast. Their lodge was nestled in the middle of nowhere, right next to St Mary's Glacier. There was a beautiful view of the glacier from the dining room and our bedroom. We had an amazing and romantic 4 course dinner prepared by one of the owners of the lodge. We were blown away! I have never been so full in my life and the food itself was incredible.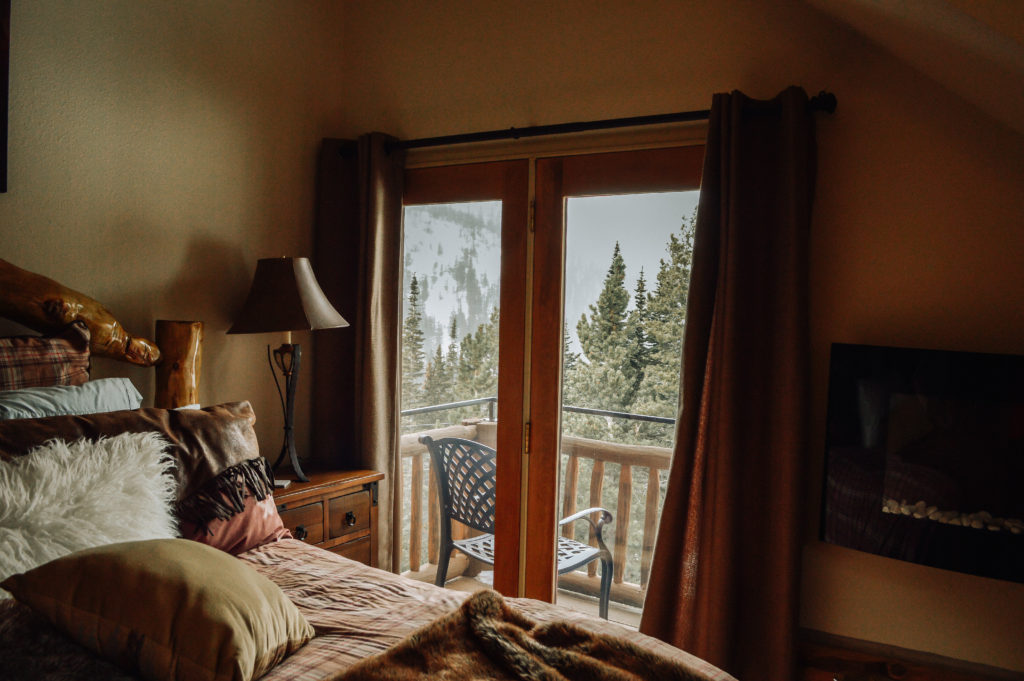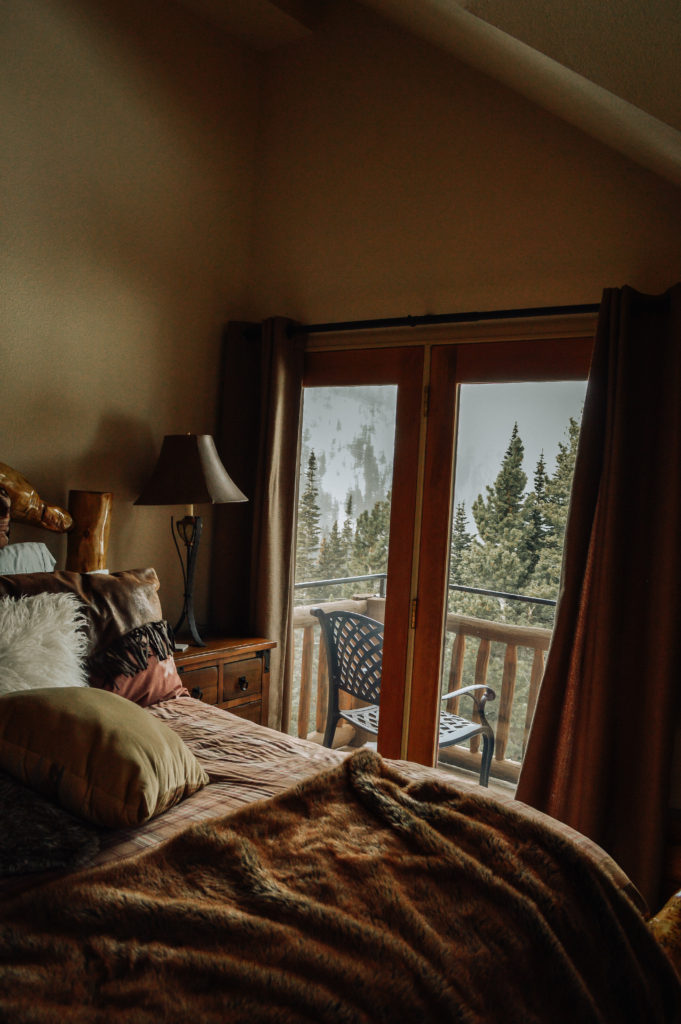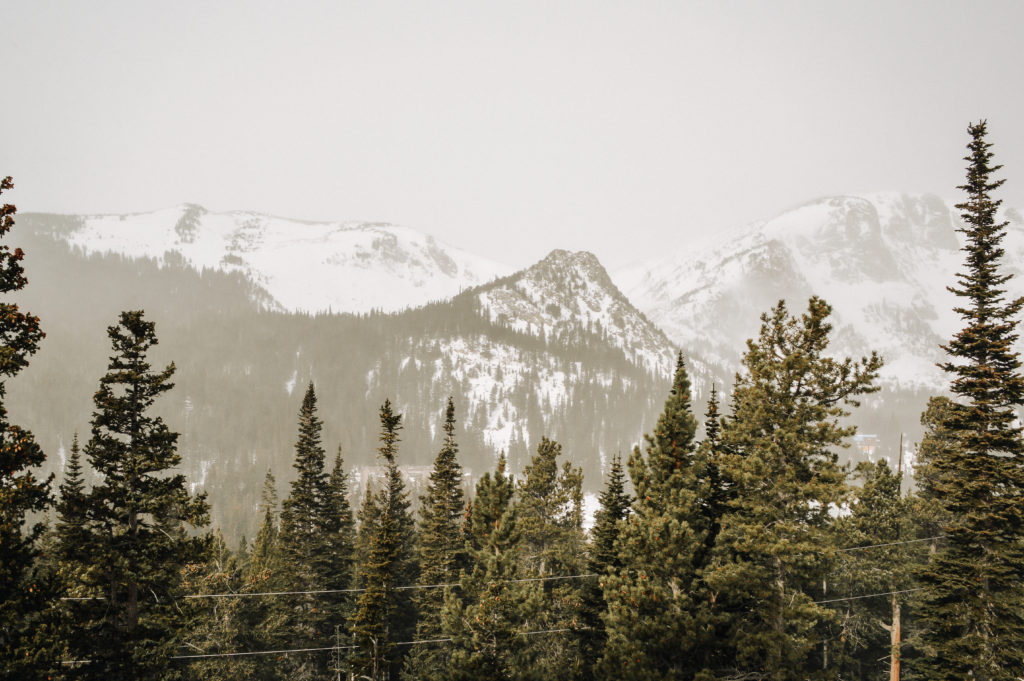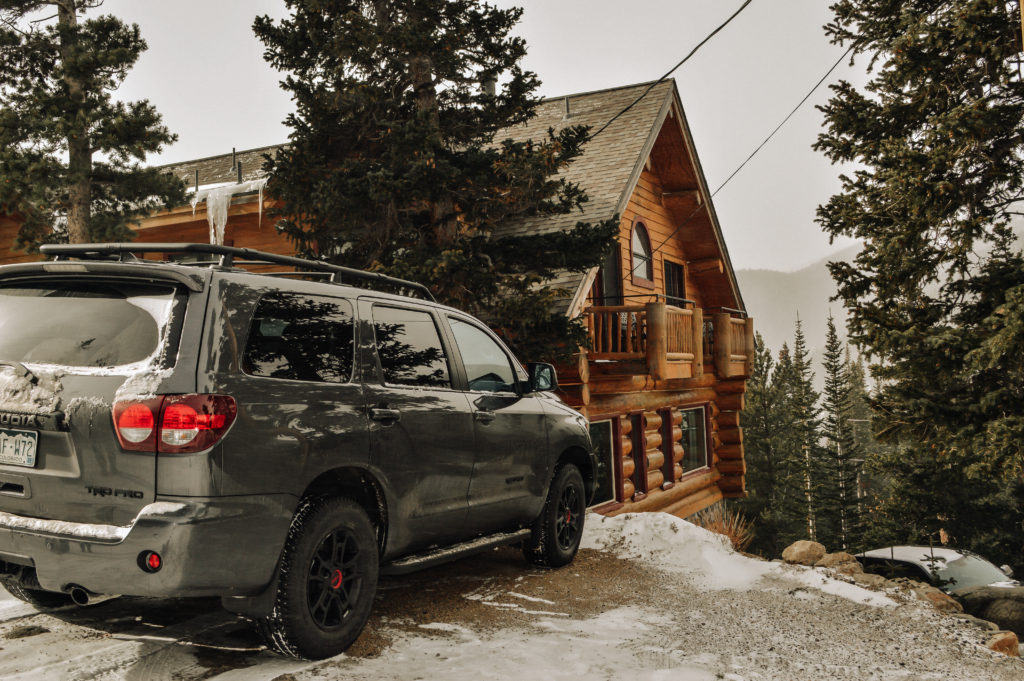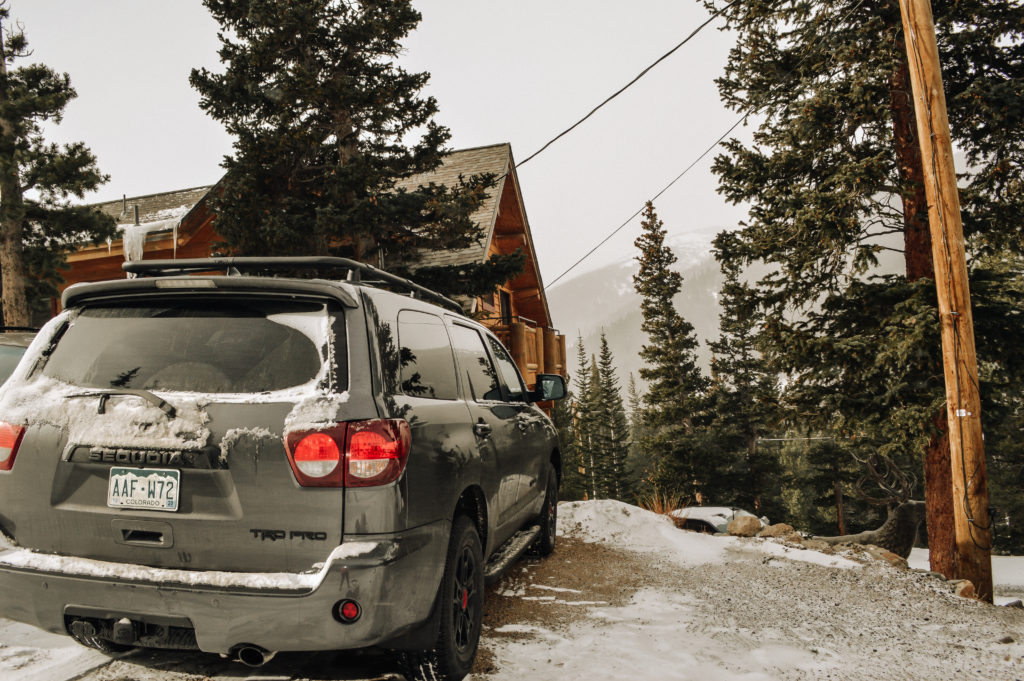 For this weekend adventure, we were driving a Toyota Sequoia TRDPRO. I am not exaggerating when I tell you I was devastated to give it back. We loved this car so much!
It has 3 rows. The second row was captain's seats and the third row folds all the way down to make for plenty of space in the trunk! We fit all 3 snowboards plus our luggage with ease. We drove through a snowstorm and felt perfectly safe, this car handled slick roads like a champ. It has plenty of off-road capabilities while still being great for every day use.
The Sequoia also came equipped with Toyota Safety Sense (TSS) which includes, a pre-collision system with pedestrian detection, dynamic radar cruise control, lane departure alert, and automatic high beams. I love when companies like Toyota are at the front of the helm with advancements in safety features. Every step we make to improve road safety is an important step forward to keeping us all safer on the road!
While this car is great for mountain adventures, it's also incredibly family friendly and great for families with multiple kids going to soccer practice and the grocery store. My kiddos loved riding around in the "big grey car"!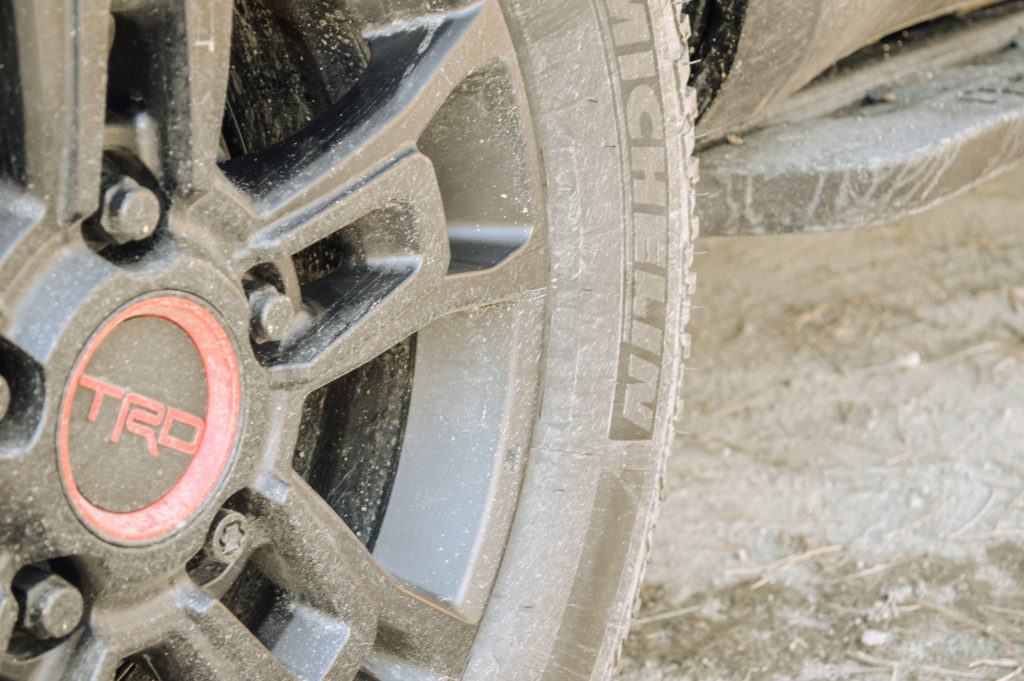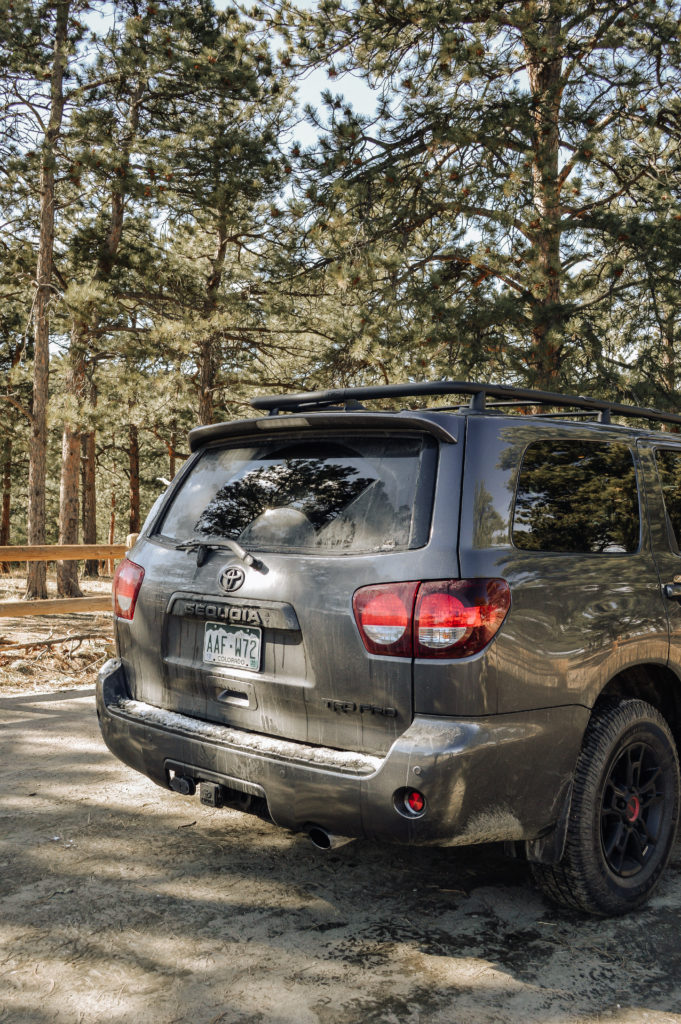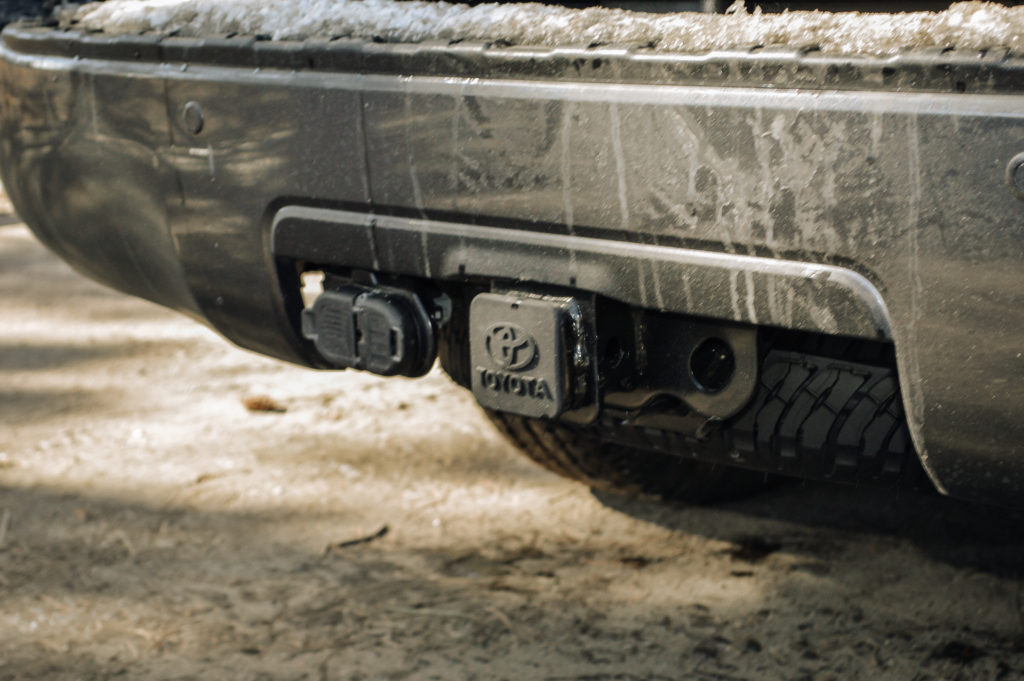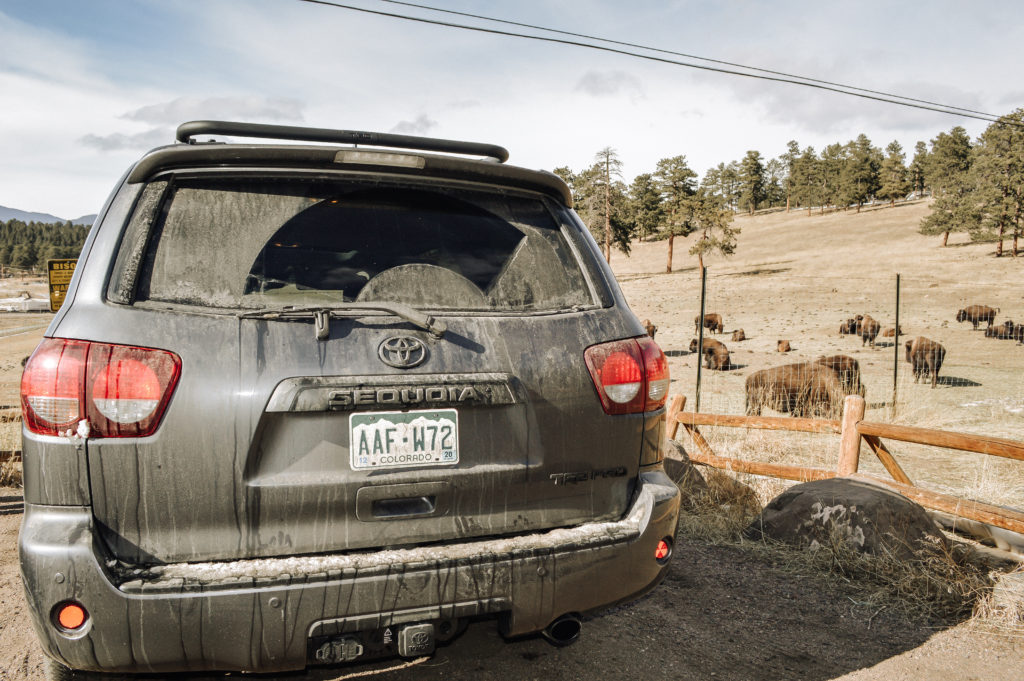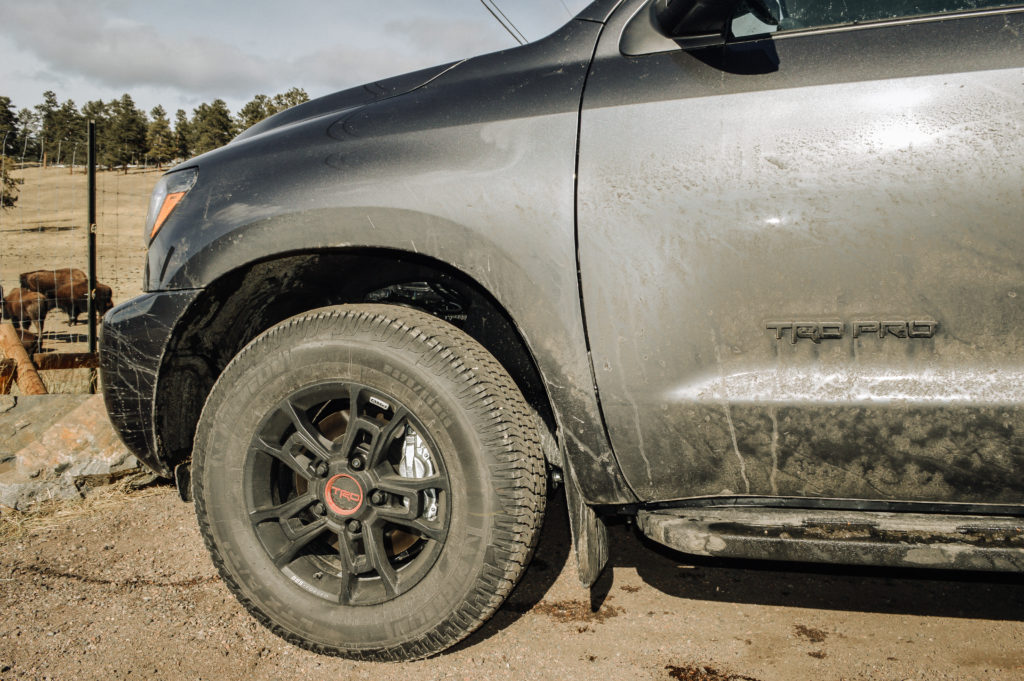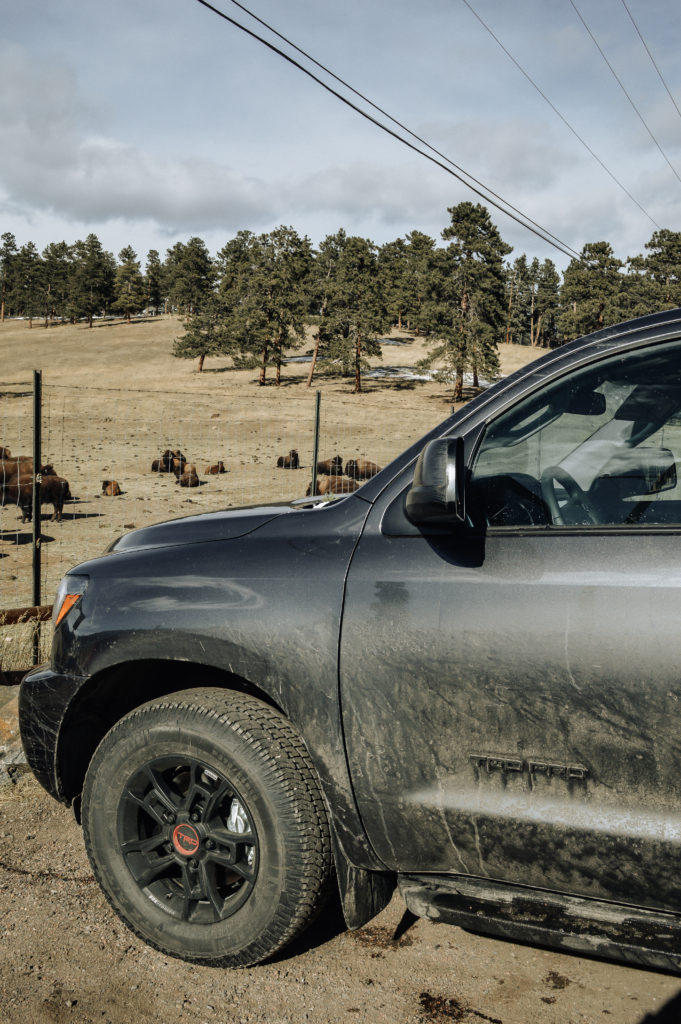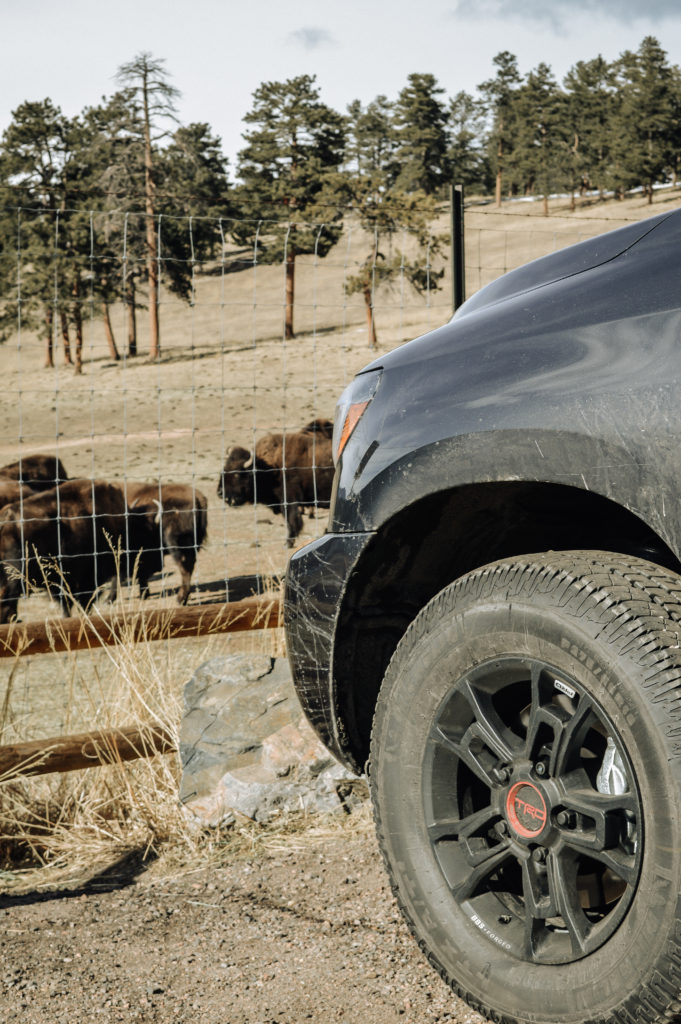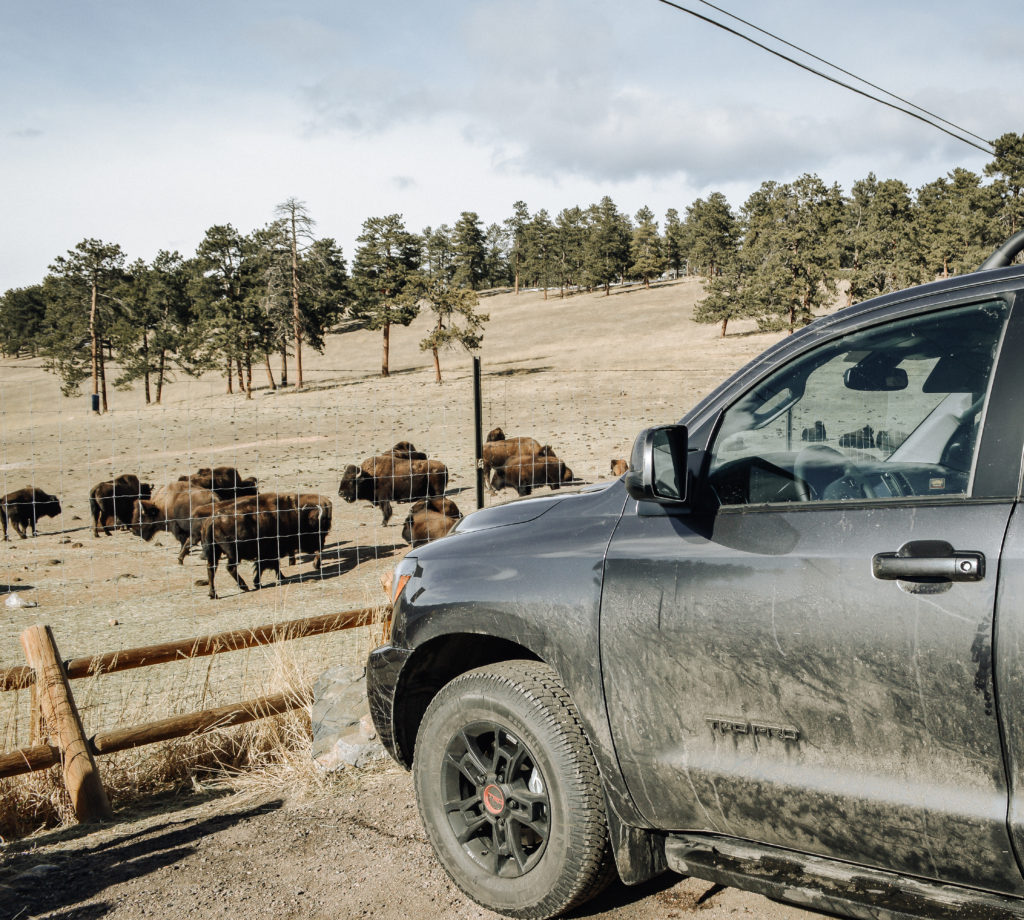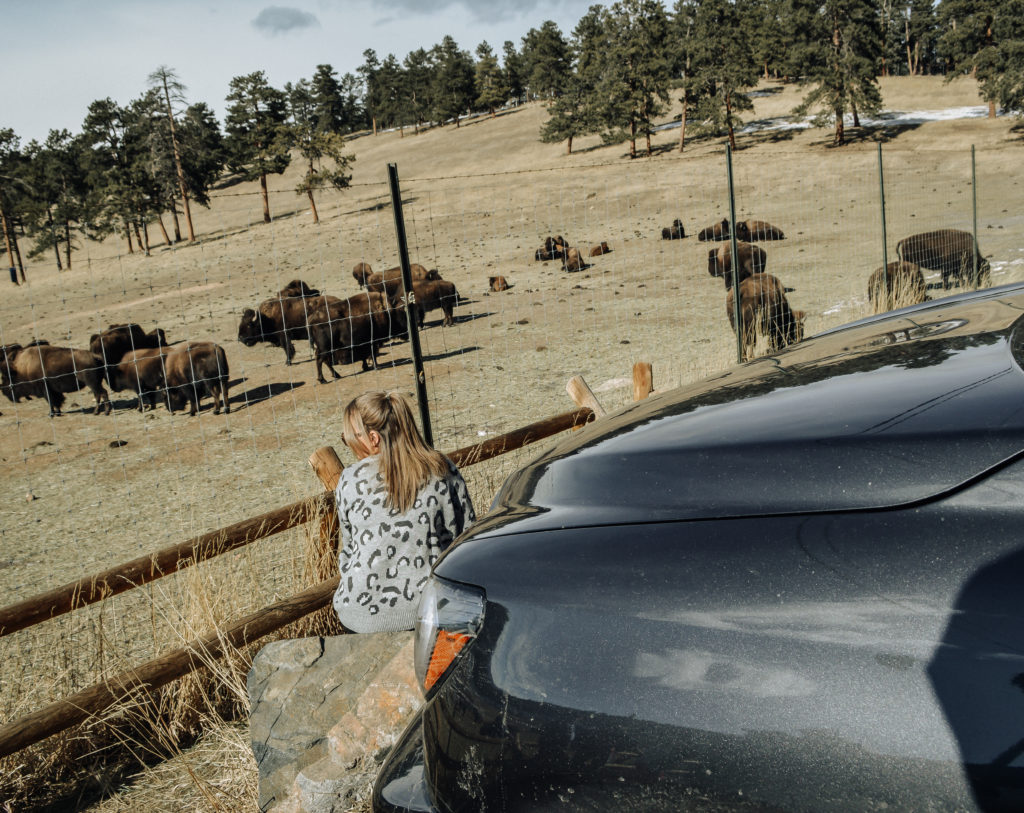 We had such an amazing weekend adventuring in the 2020 Toyota Sequoia TRD PRO! Thank you Toyota, for such an incredible weekend, and the chance to test out this amazing car!
xoxo.