Disclaimer: This post is in collaboration with Biba M. All opinions are my own.
You guys may know this about me, but I'm kind of a baby gear junkie. Especially strollers. Life with kids is hectic and I get overwhelmed easily, so I'm constantly on the hunt for the latest and greatest gear that can make this wild ride a little easier. Before kids I was constantly purging, throwing things out, selling things, not wanting my home to be too overcrowded, wanting to live a "simplified life". Now, I just want anything and everything that can help me. Give me all the baby gear!
I think I've found something special with Biba M!
My Biba M Double Stroller Review
As some of you might have read, we initially used a Sit N' Stand for our kids once Oliver was born (read the review here). Don't get me wrong, we loved it, and still do. We used it every outing for 8 months and it never gave us any trouble. But, those were all quick trips to the mall or the park. The sitting/standing benches were great for Sawyer on these short trips because it gave him the freedom to get off and on and run around as he pleased.
However, we quickly realized it was not ideal for traveling or long day trips. Sawyer is still only 2 and needs a place he can lay down or take a quick nap while on the go if we're traveling or taking a long day trip (saaayyyyy….to Disneyland perhaps?).
So I found the Biba M double stroller on Instagram and immediately fell in love. I loved the simplicity of it. I loved the great quality and the great price point.
The Biba M double stroller offers 2 wide seats, both recline completely for on the go naps and resting.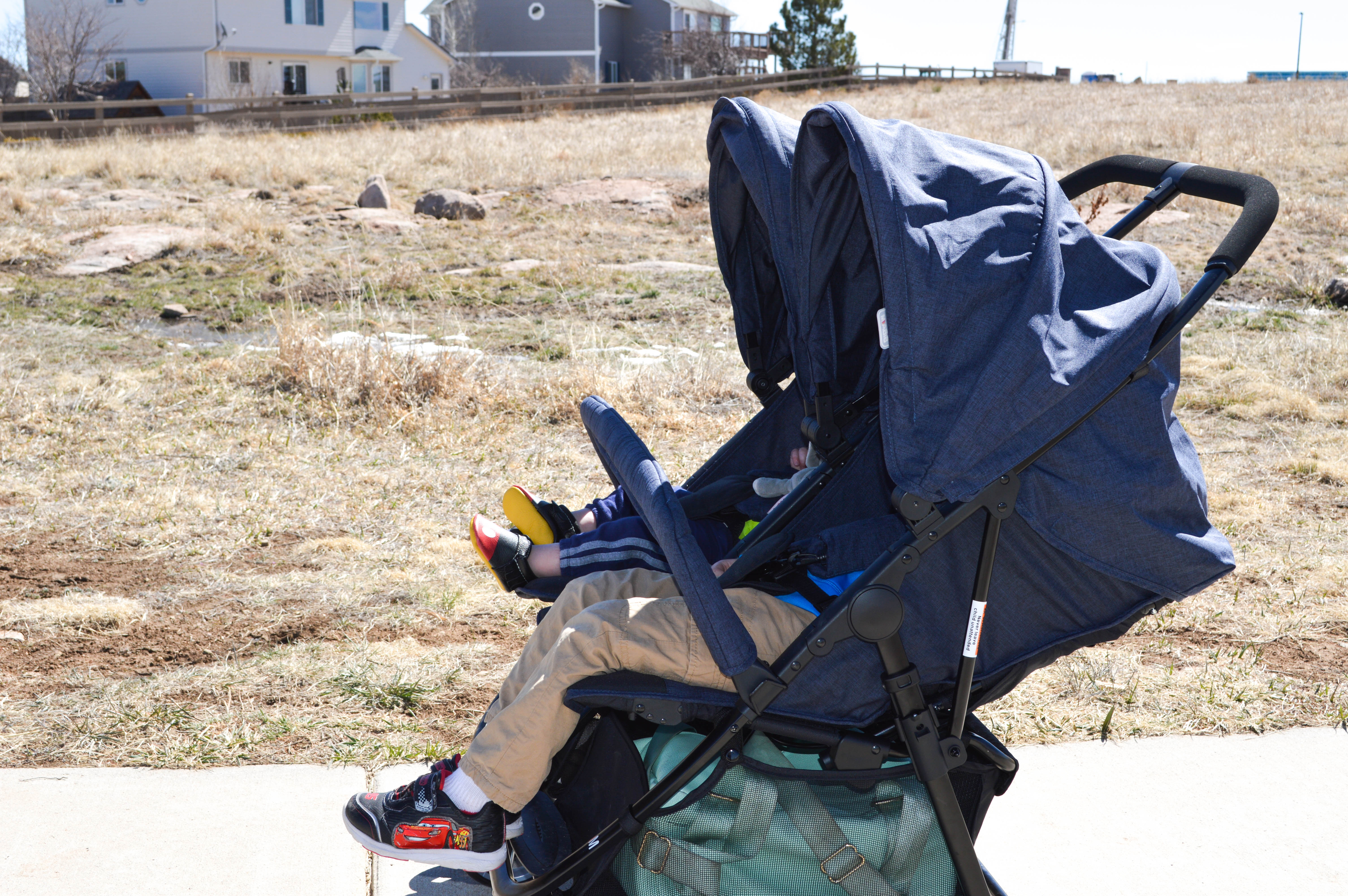 The stroller is light, easy to fold and open, and not at all hard to carry while alone. They are big, as double strollers tend to be, but the lightweight makes things a lot easier when loading it in and out of the car.
It comes with an XXL canopy, that can be extended 3 different ways for maximum or minimum sun (or rain!) coverage. Also great for keeping things nice and "dark" as your babies sleep.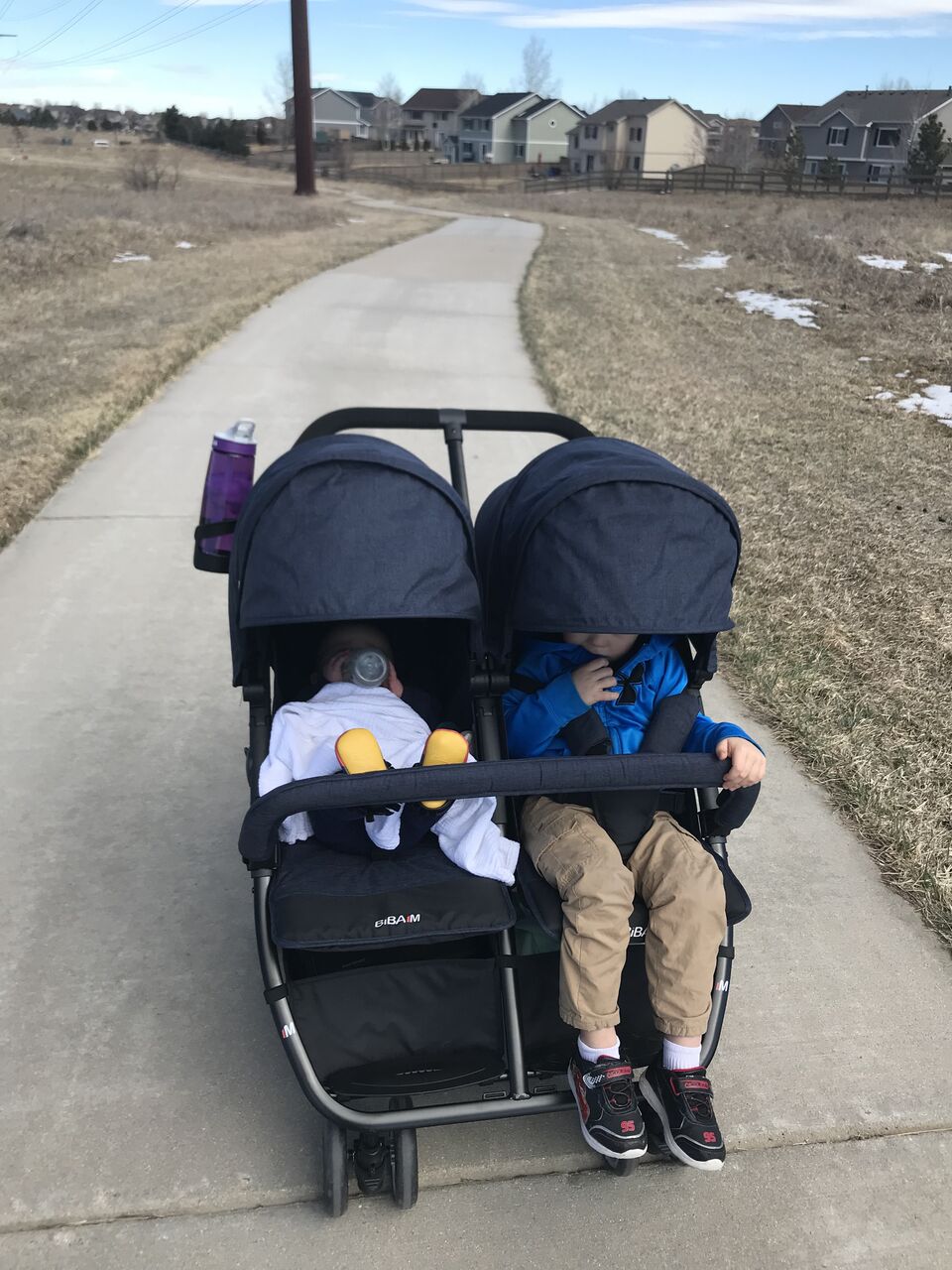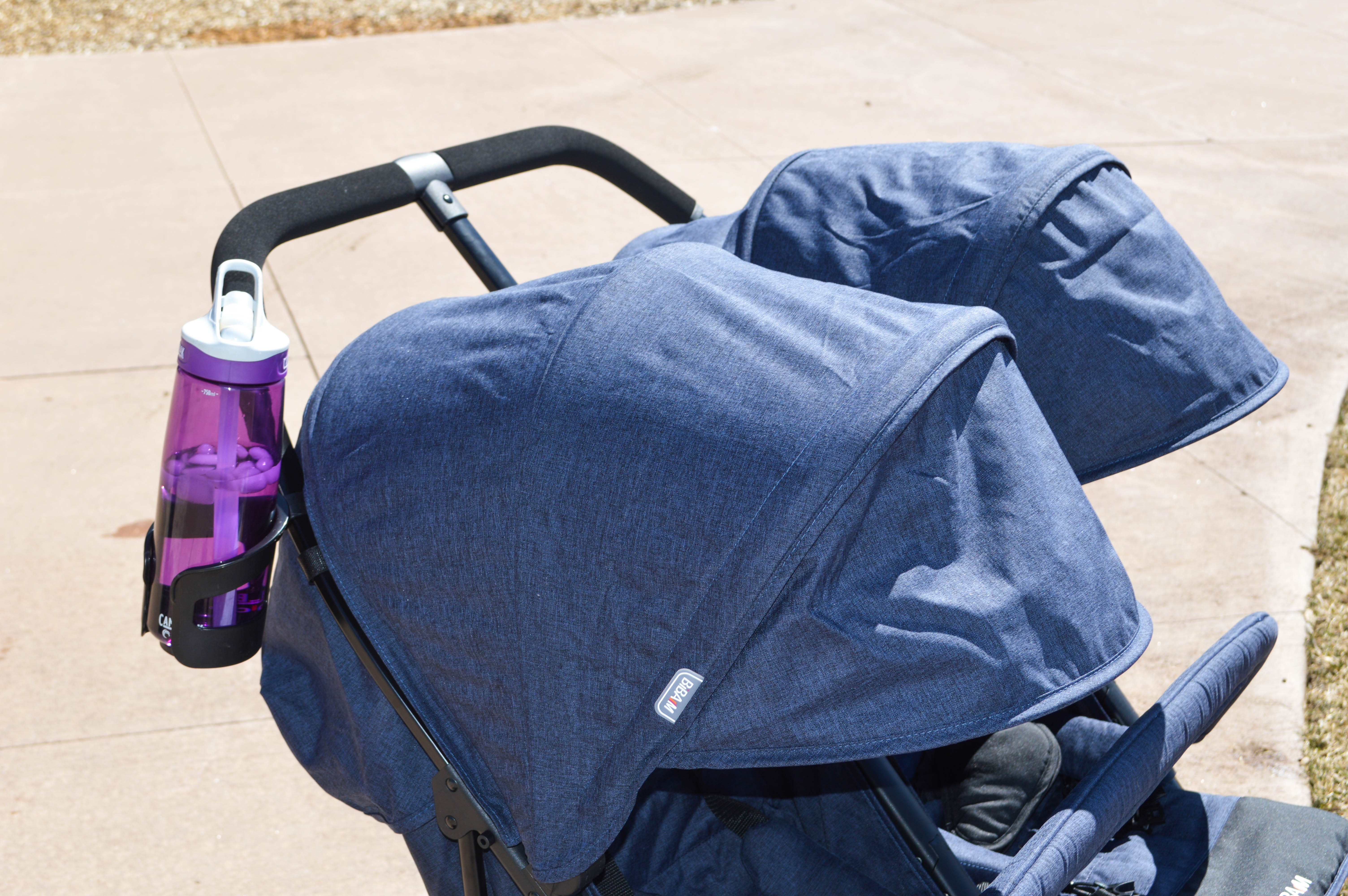 There are also TWO storage baskets under the seats, great for holding anything you need. If you're a Momtog, like me, it's great for holding both your diaper bag and your camera bag!
The Biba M double stroller is incredibly easy to maneuver and the wheels lock and unlock easily.
My biggest complaint would be the cupholder. It is detachable, which makes it kind of flimsy. So far, it has flipped upside down and spilled every drink I've attempted to put in it. I find it's much easier to just use a leak-proof water bottle and throw it in the storage basket instead! (Biba M also offers a parental tray– sold separately – that offers a different type of cupholder that might fix this problem)
Let's talk about the price point. Some strollers on the market today, while amazing, are outrageously priced and simply not a feasible purchase for the typical middle class family. However, does that mean we should compromise quality? Biba M doesn't think so. They offer quality, stylish, elegant, functional strollers at a very reasonable price point. While one of the most popular strollers on the market today retails for almost $900, Biba M strollers retail for $199 (single) and $299 (double). Much friendlier on the wallet, and you still get the quality and durability you and your babies deserve.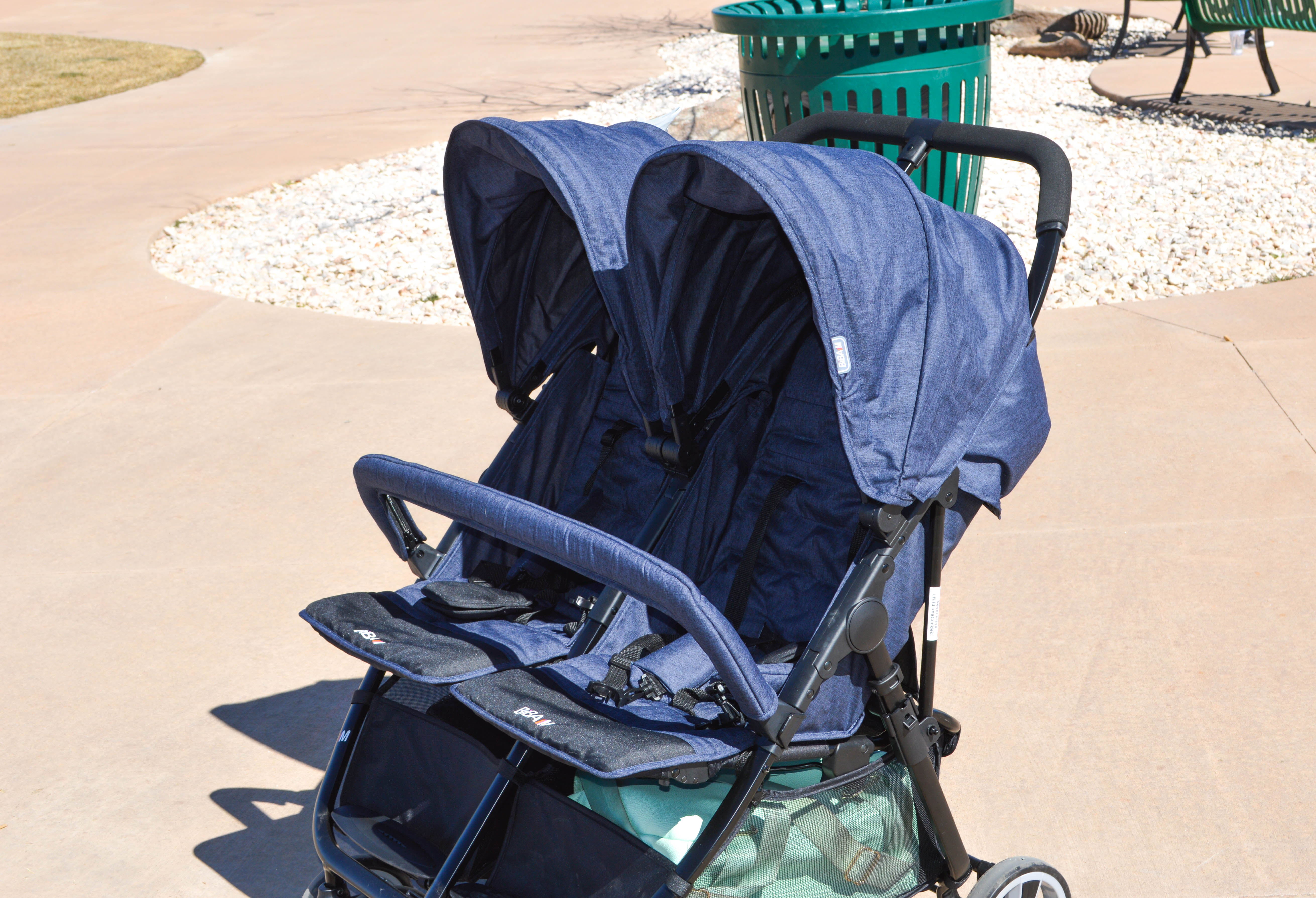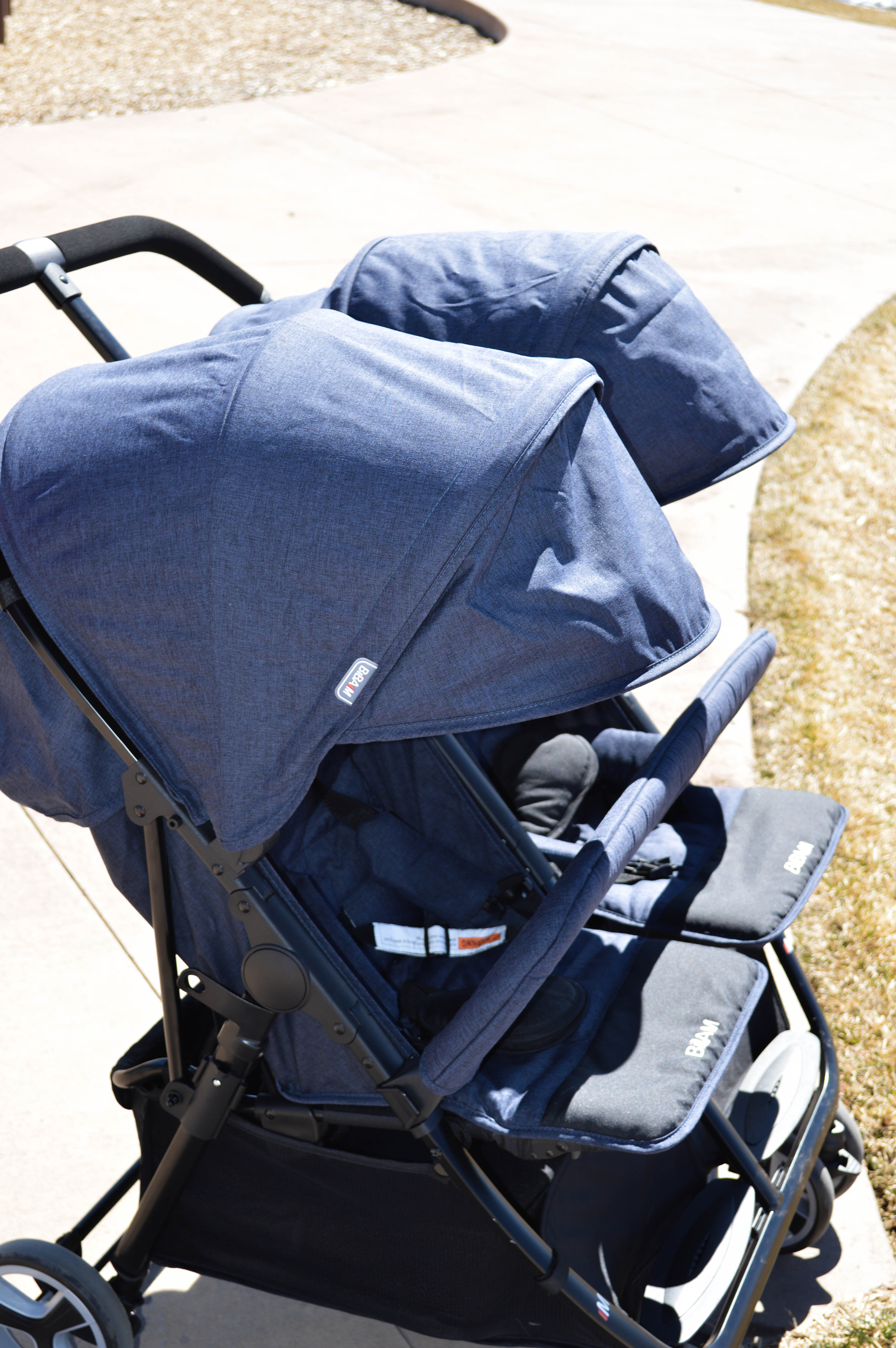 So far, we're loving our Biba M double stroller! It's going to be perfect for traveling with both our boys as we take our trip in a few weeks. It will be great for our day at Disneyland as well!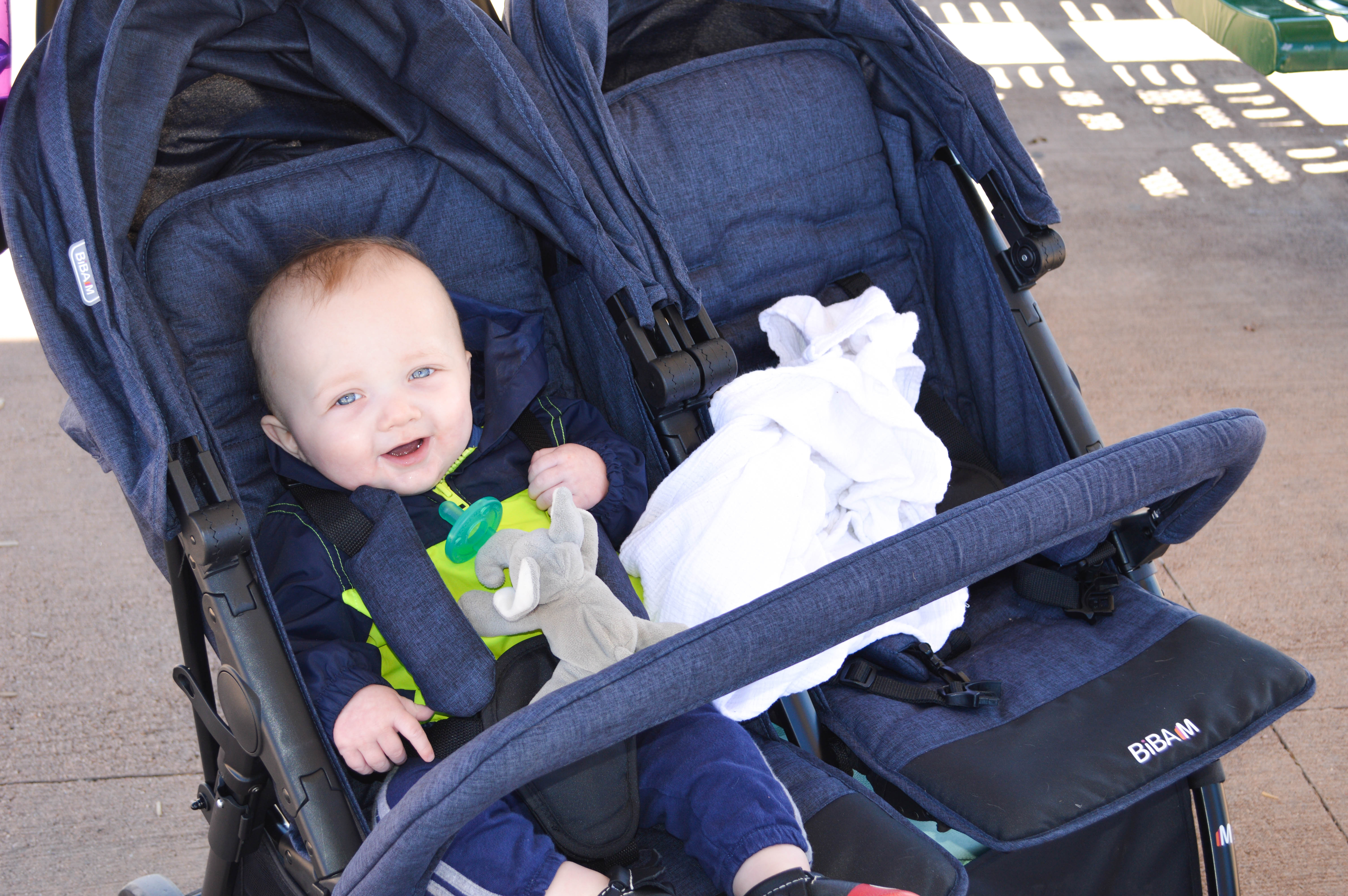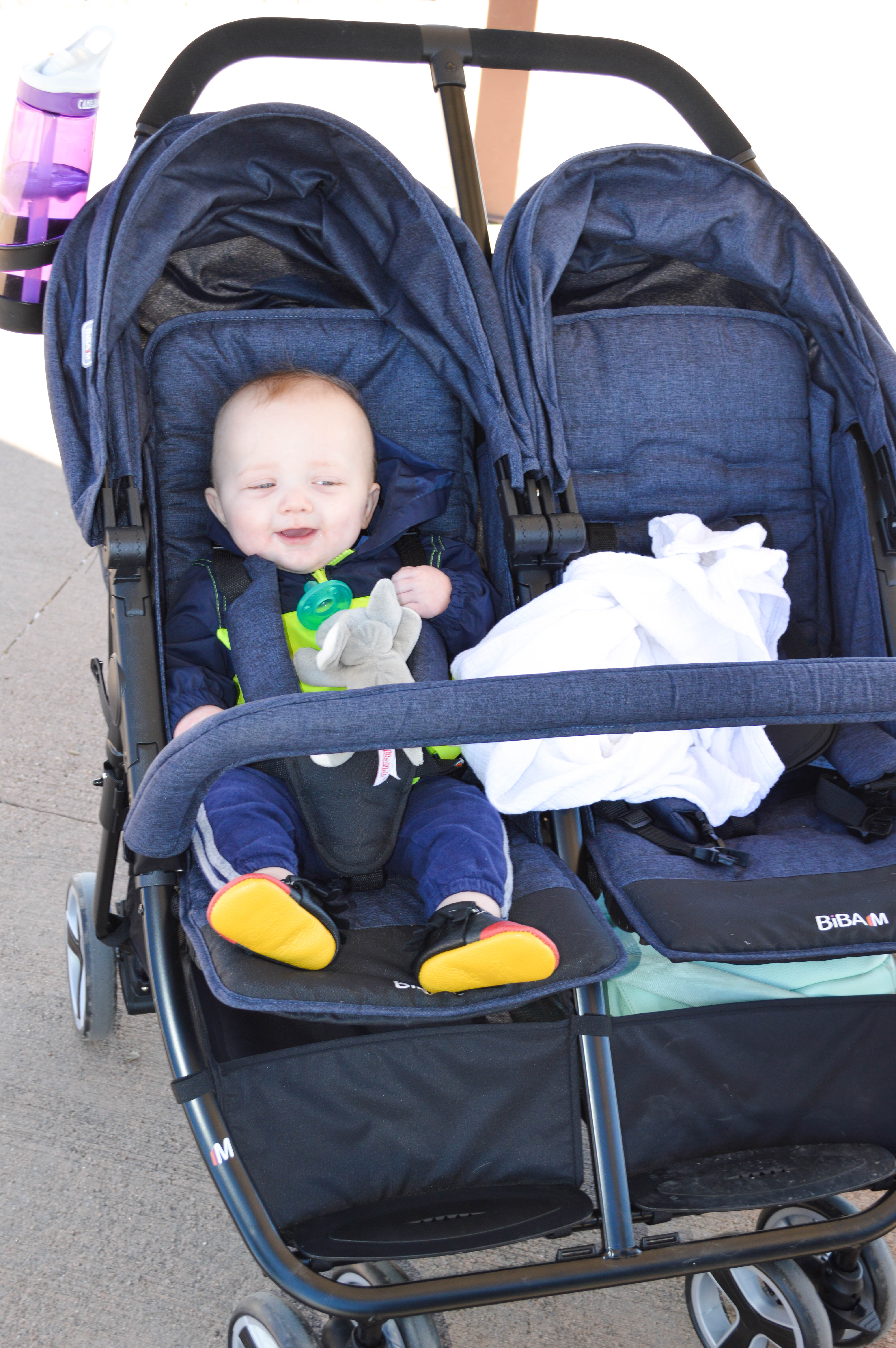 What type of stroller was best for your family once you had multiple children? Ever tried the Biba M double stroller? What did you think? Comment below!
Be sure to check out Biba M: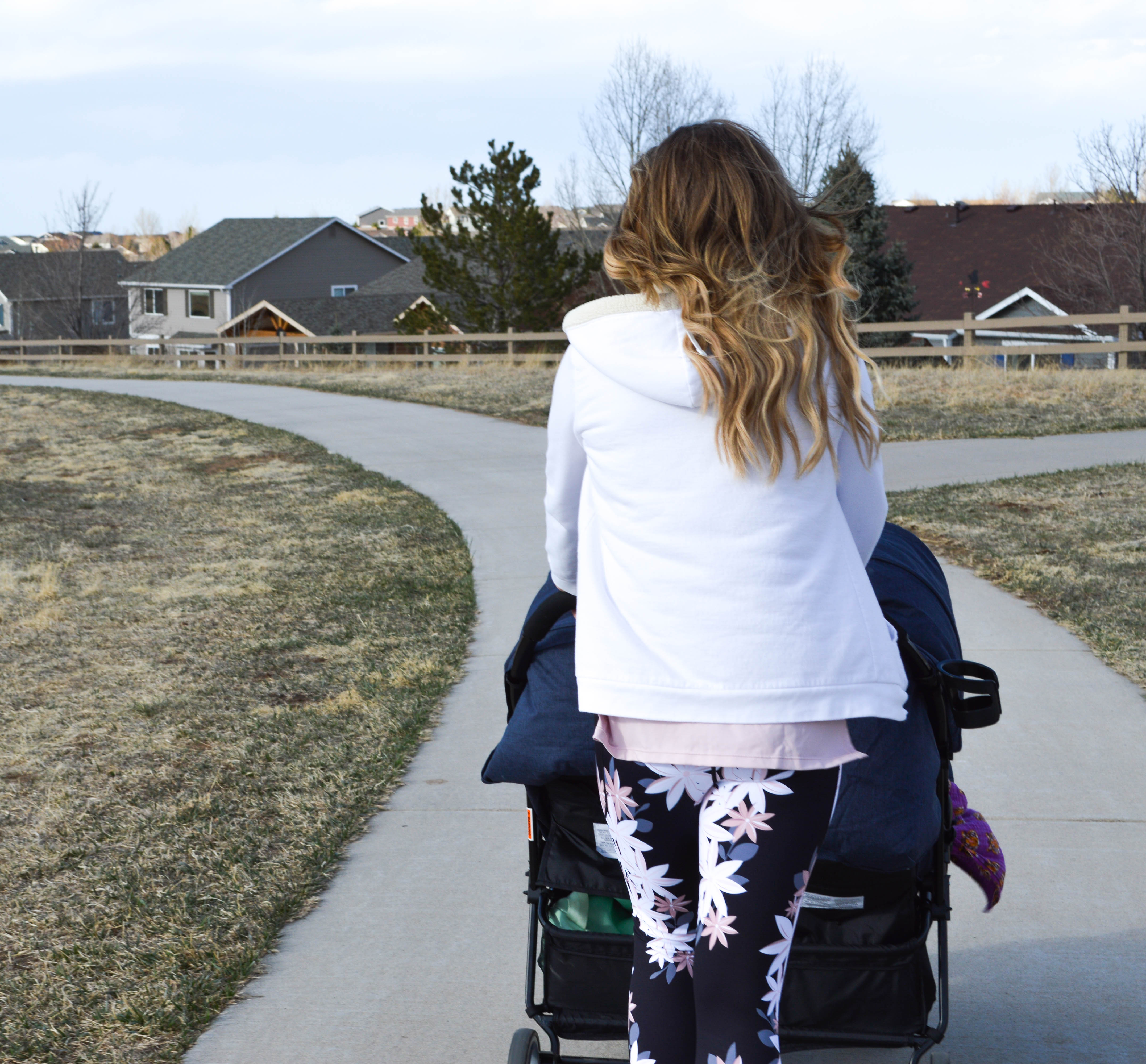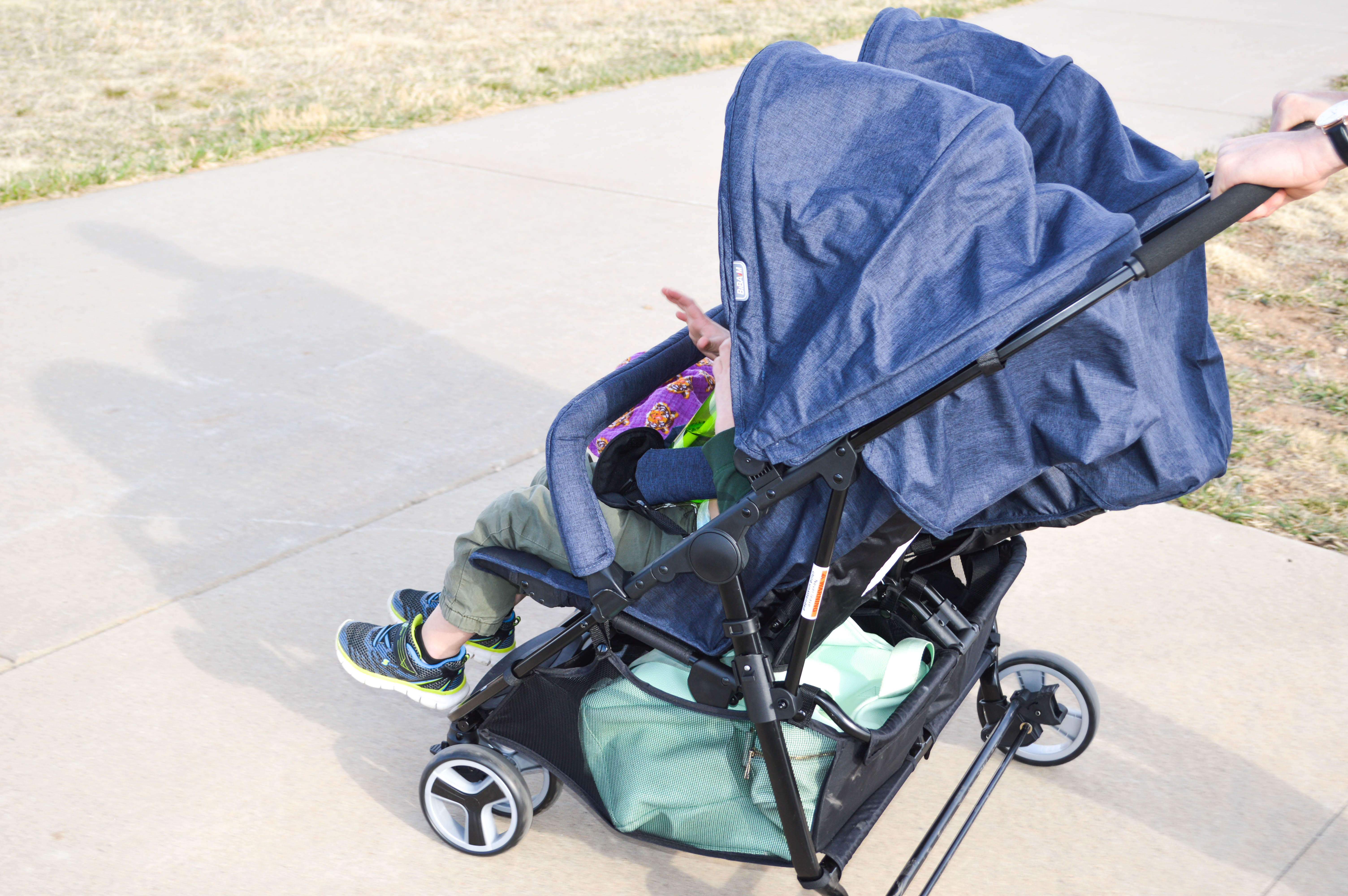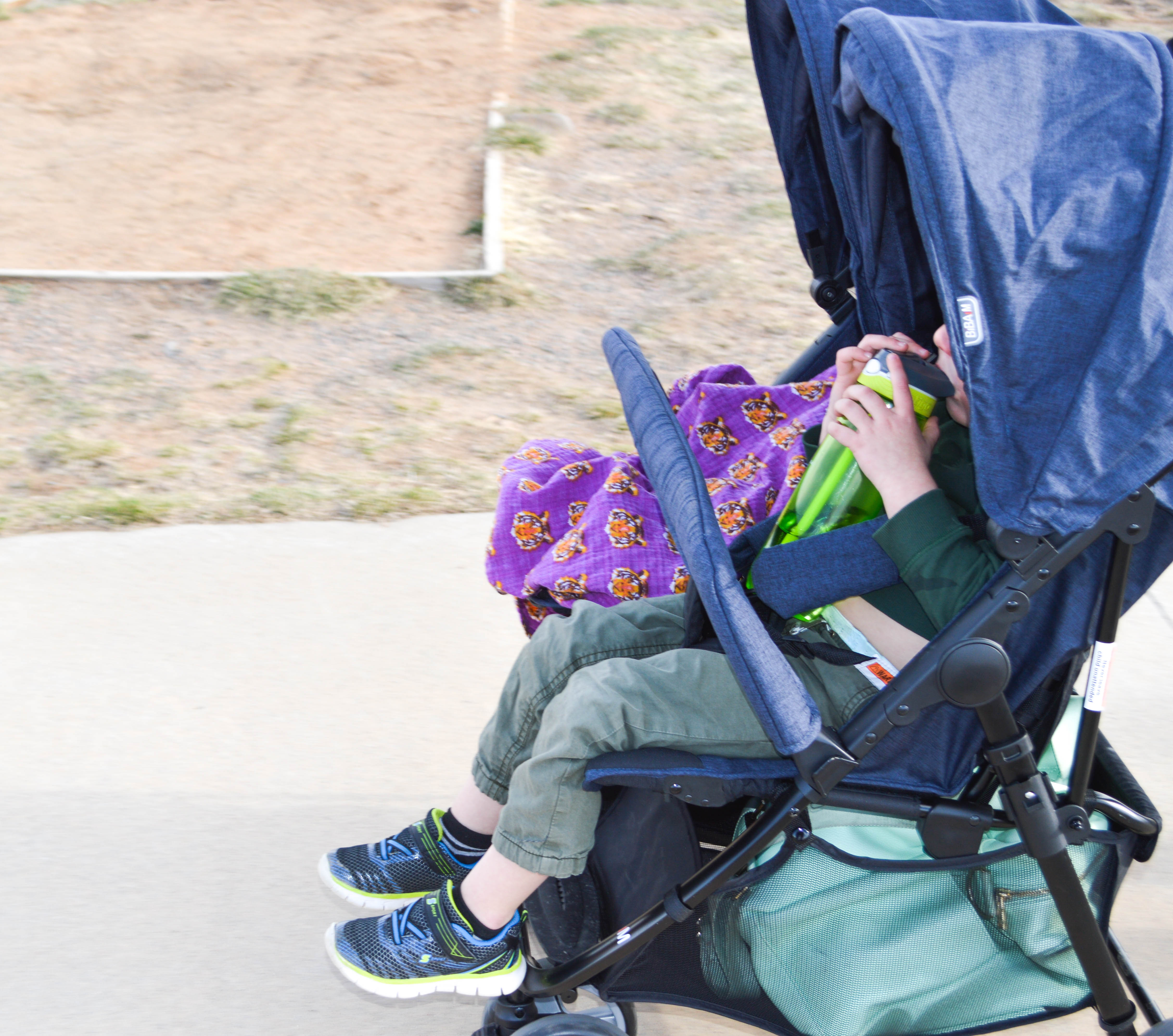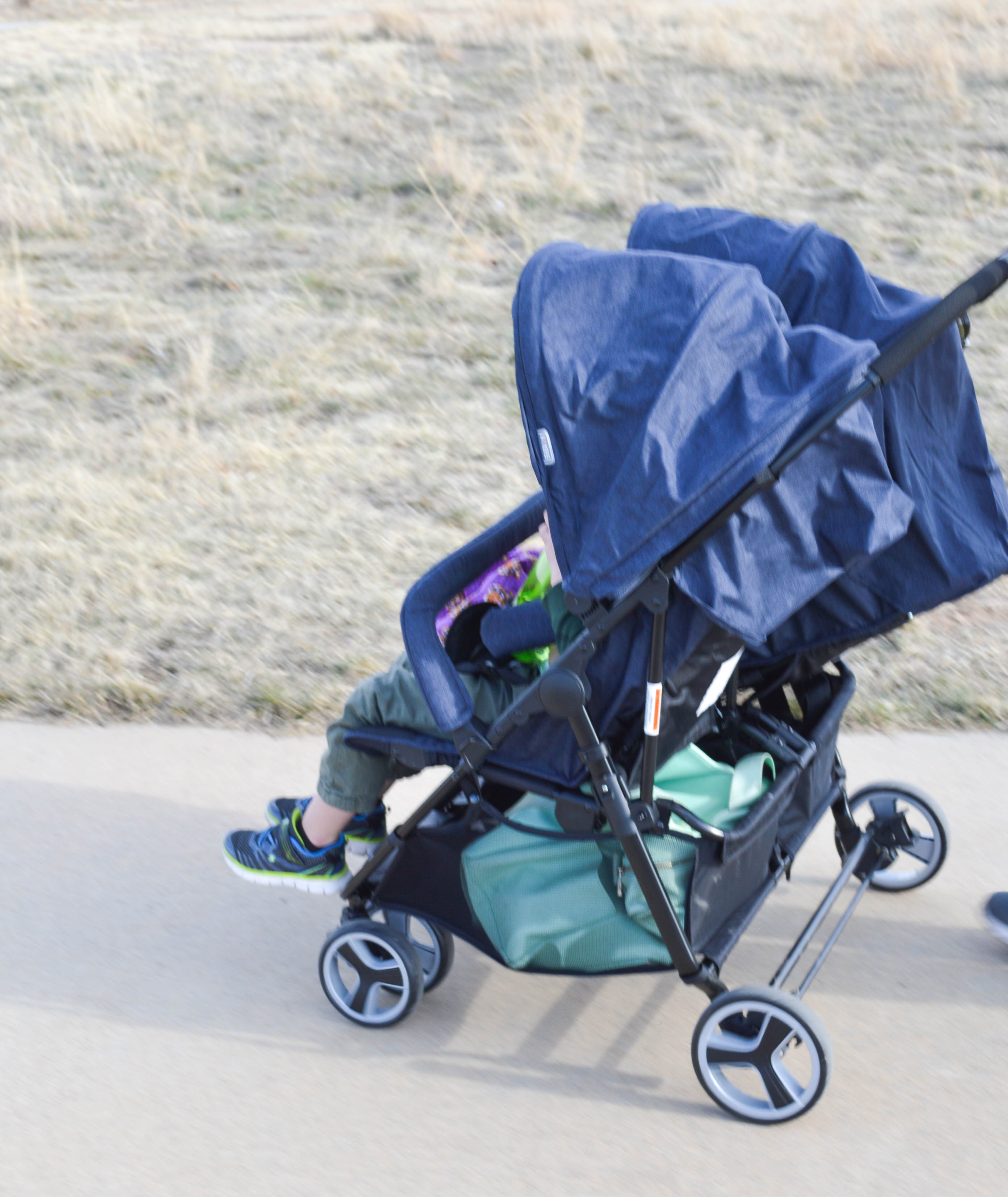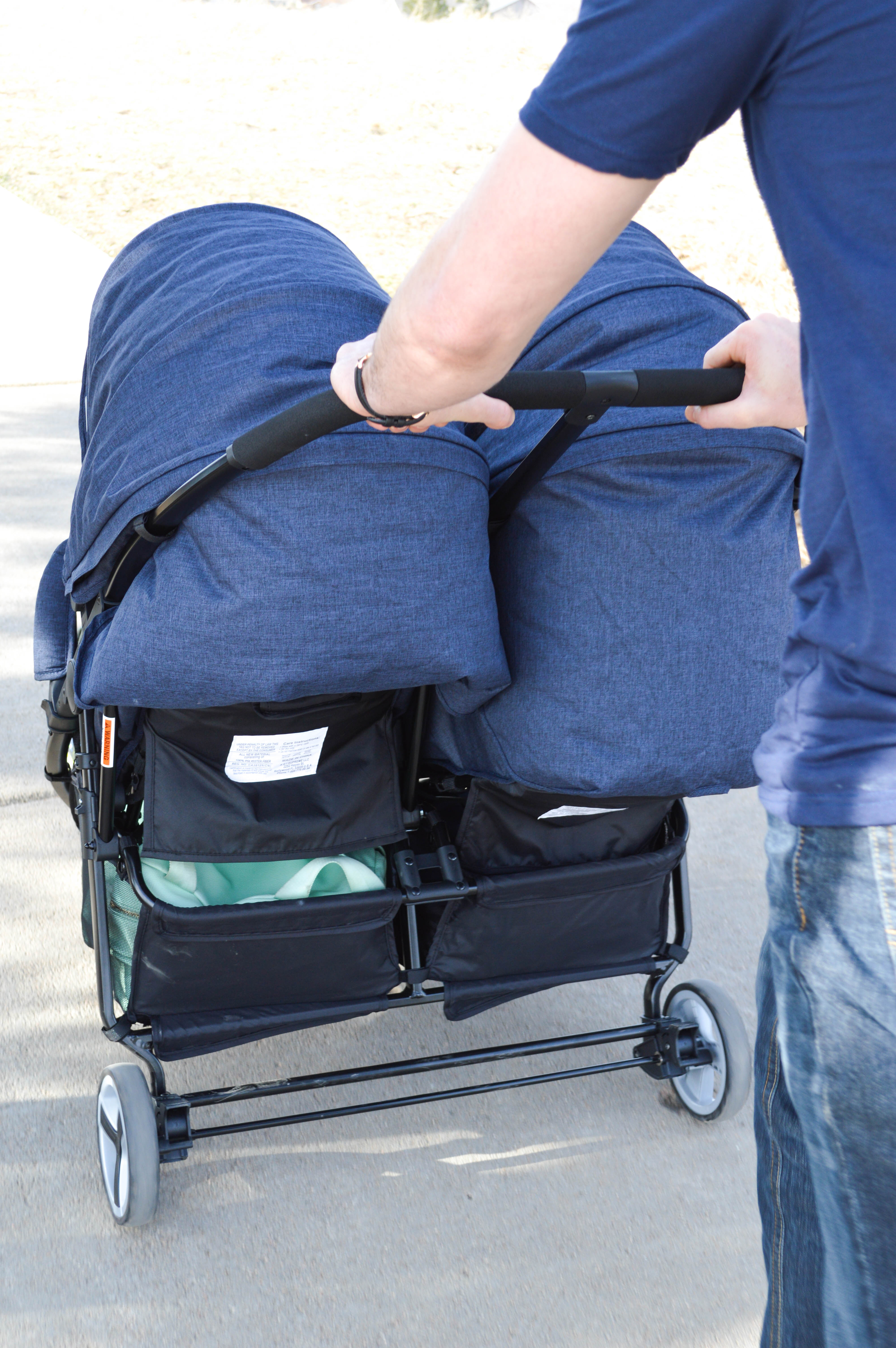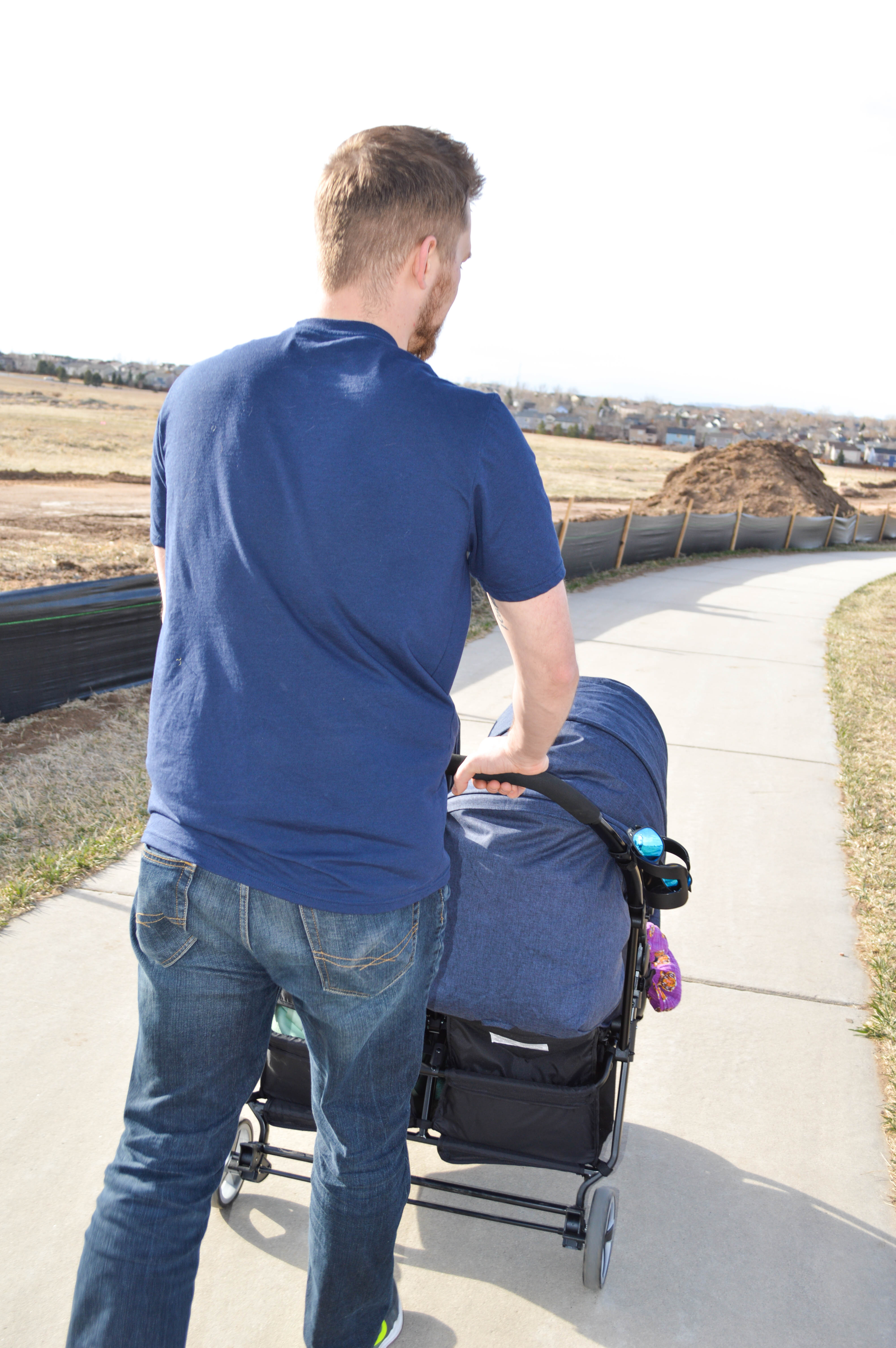 xoxo.
Save
Save
Save
Save
Save