Disclaimer: This post is in collaboration with Freshly Picked and may contain affiliate links. Please visit my disclaimer page for more information. 
Only 16 days until we visit Disneyland! We are so excited. Sawyer asks every day if today is the day we're getting on an airplane to go to Disney. While we'll be spending a week in San Diego, we're heading up to Anaheim for 2 days for some Disney fun!
Last spring, we took Sawyer to Disneyland for the first time and he had a magical time. This year, we're going to California Adventure so he can see Cars Land!
When going to Disney Parks there are so many things you can do to make the experience extra special for your kids! I like to immerse them in Disney before heading on a trip, make sure everything for our travels is Disney themed, to really amp up their excitement! Here are some of my must haves: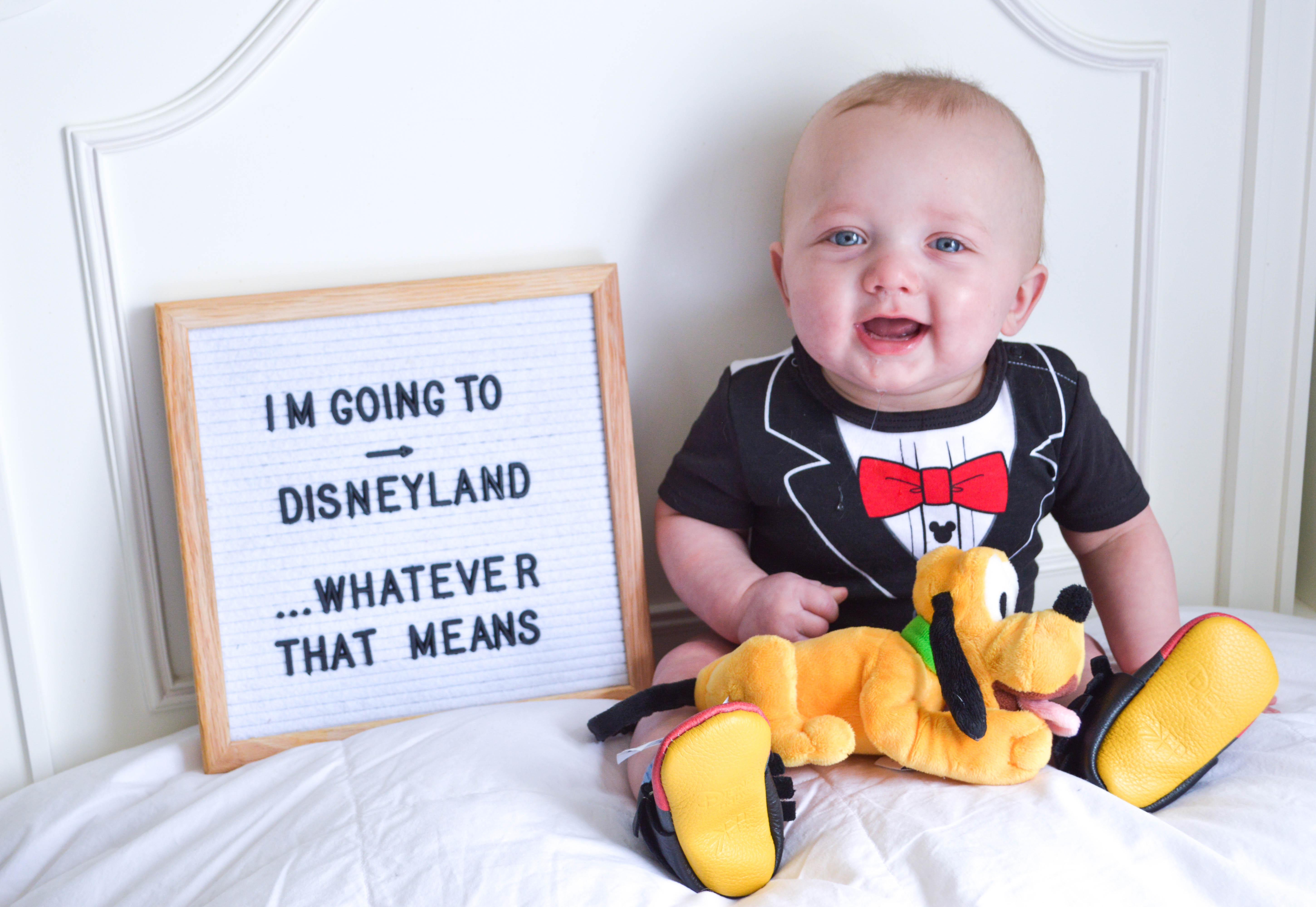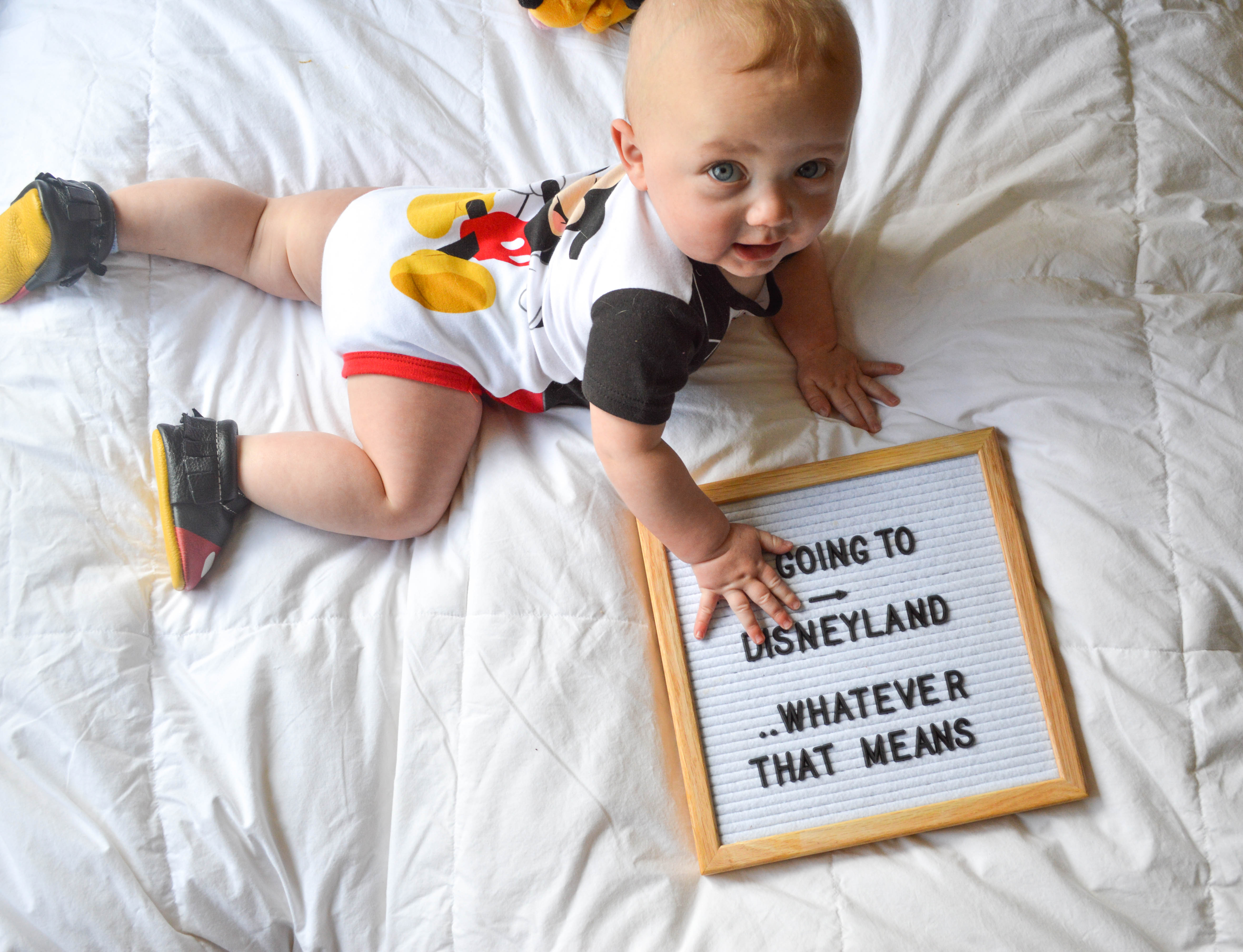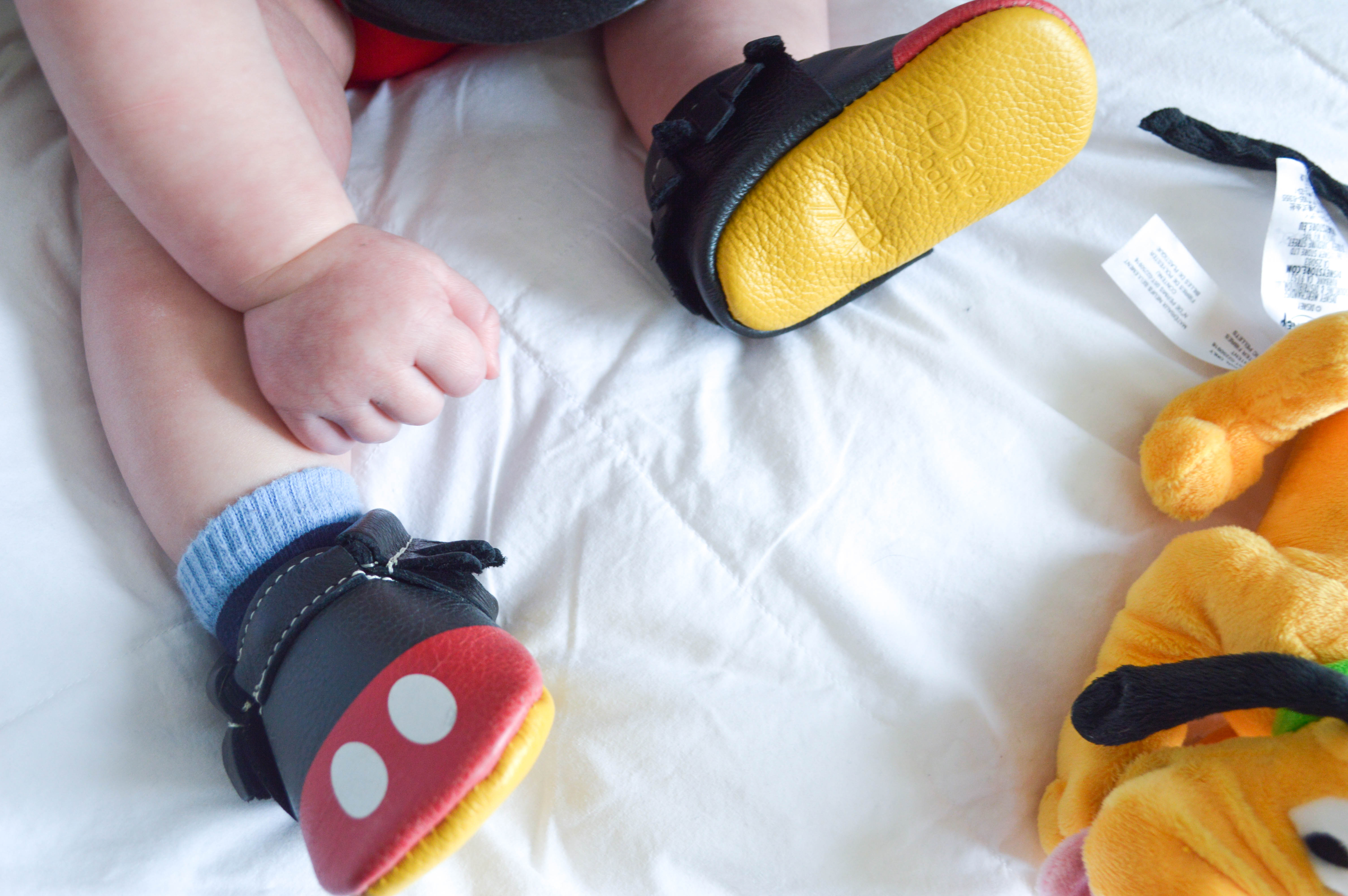 Disney Outfits
Let's start with these amazing Disney Baby x Freshly Picked moccasins I got for Oliver. I actually squealed when I opened the package. They are to die for.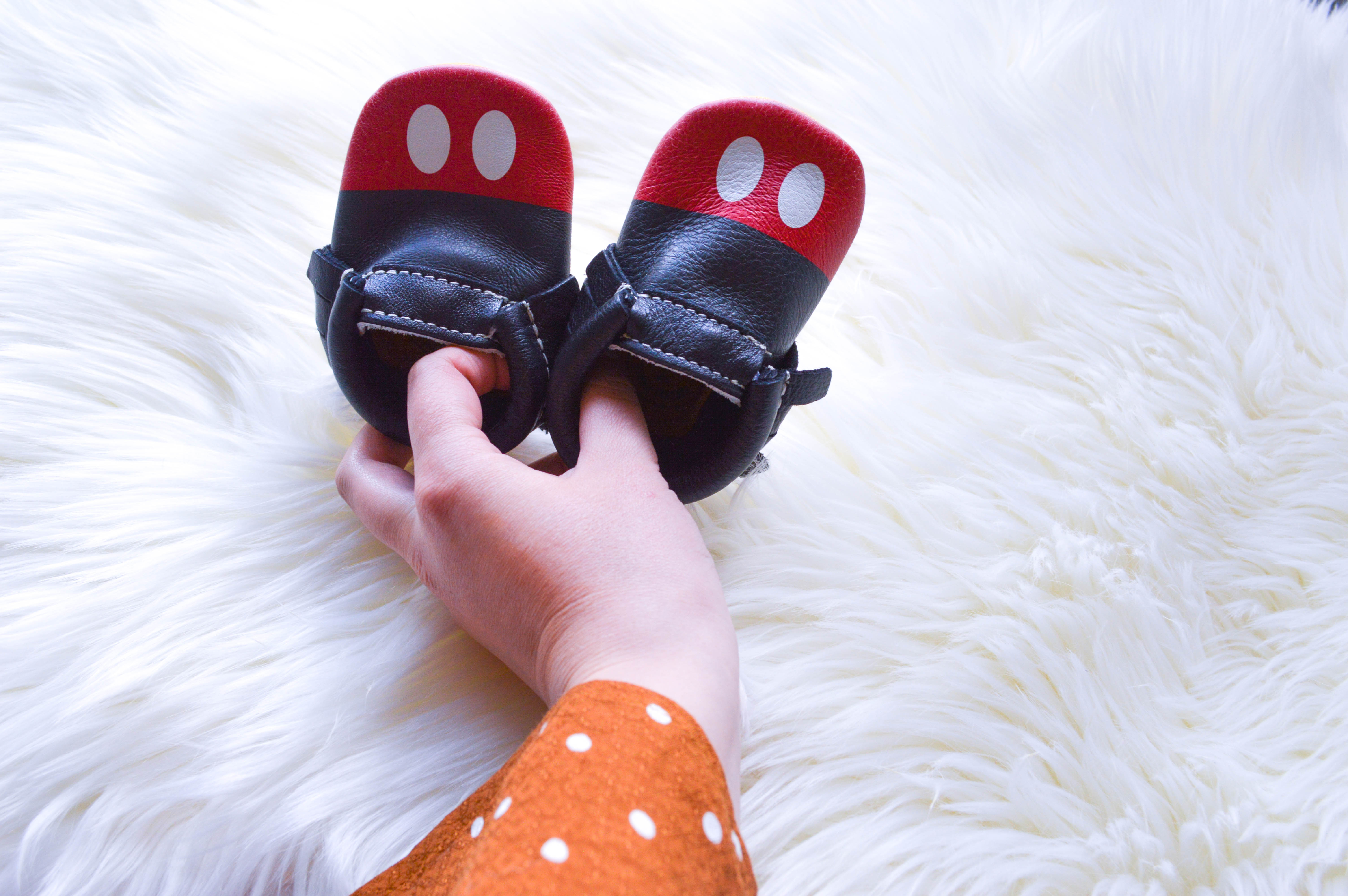 Freshly Picked is a brand we have trusted for our boys ever since Sawyer was born. We absolutely adore their moccasins. Sawyer had quite a few pairs and now Oliver is building up his collection as well (read about them here). Freshly Picked moccasins are made with real leather. So the quality is impeccable and they last a long time! So even while your kiddo is fumbling around, trying to find their footing, their moccs should still hold up! Oliver even likes to pull his off and chew on them when I'm not looking (#teethingprobs) and they've held up just fine. They also feature elastic bands which make them easy to put on and take off, and to hold the mocc securely to the foot so it doesn't slip off- a must for baby and toddler shoes.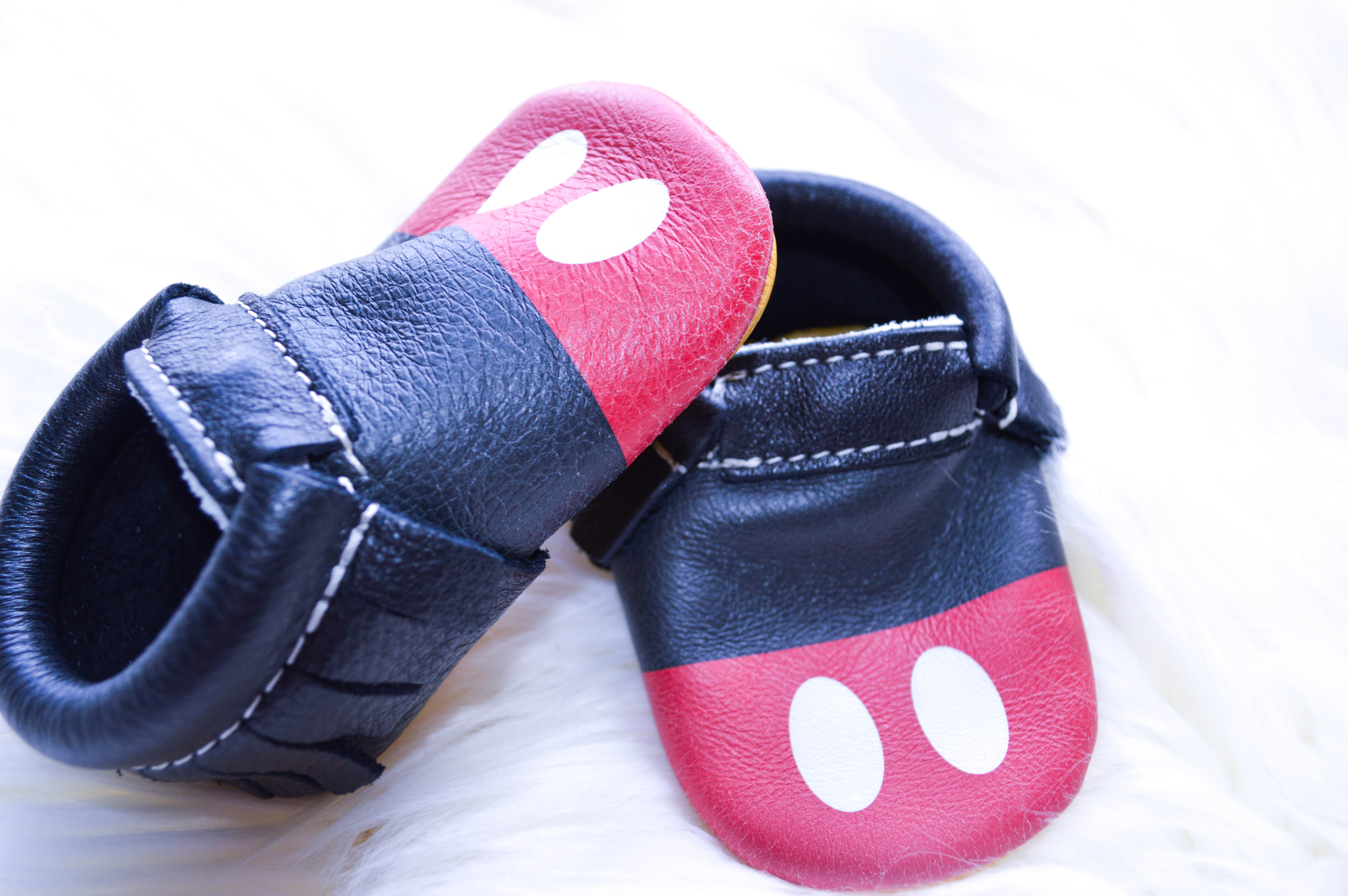 When I heard Freshly Picked was launching a Disney line, I was so excited. 2 of my favorite things collaborating?? Yes, please! The whole line is so cute. So much Mickey (and Minnie for your little ladies!) goodness,I had trouble choosing which ones I should get Oliver for this trip. With the help of my sisters, I finally decided on these ones. They are just too cute to pass up and embody Mickey himself so well. They'll go perfectly with his Disney outfits!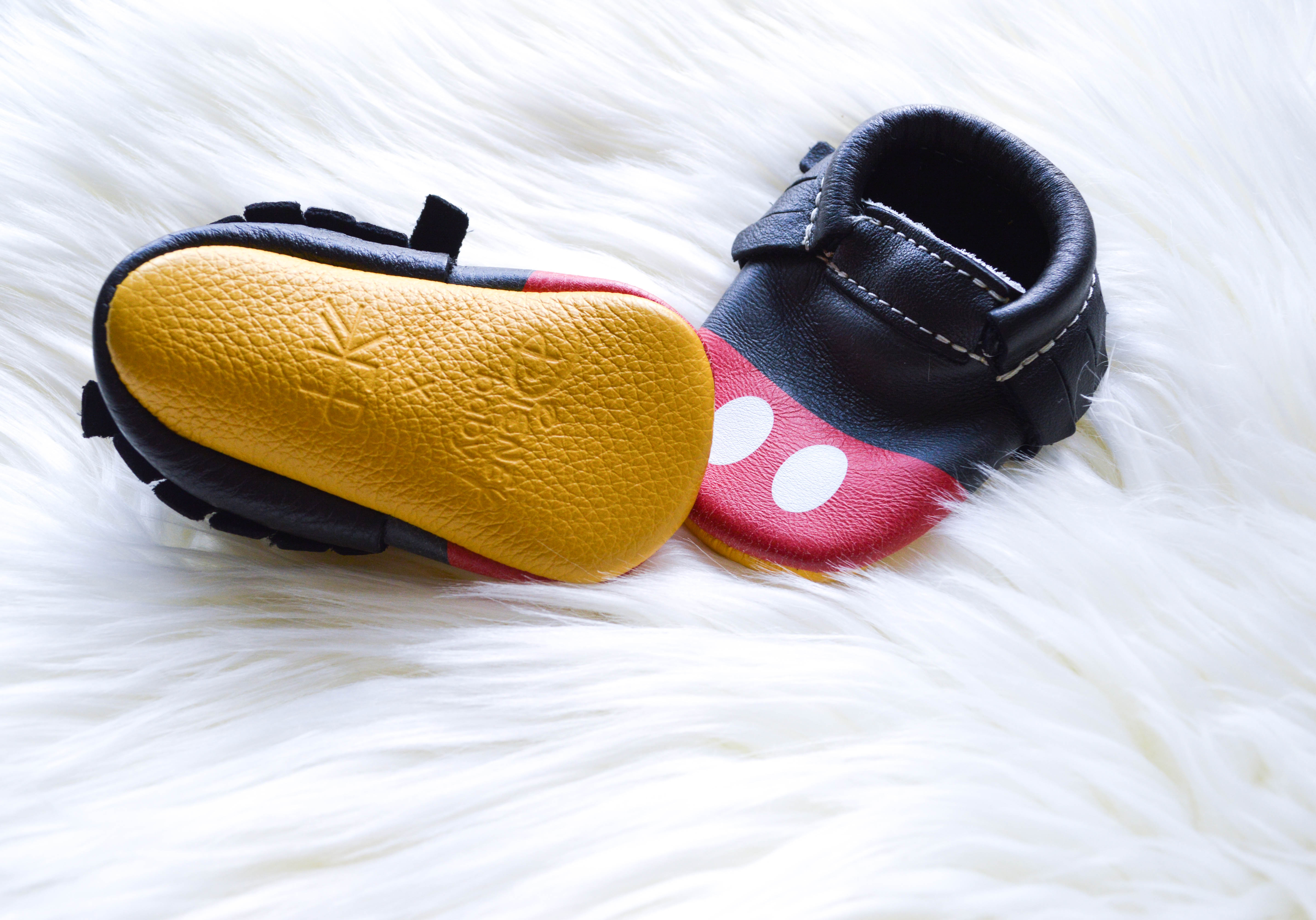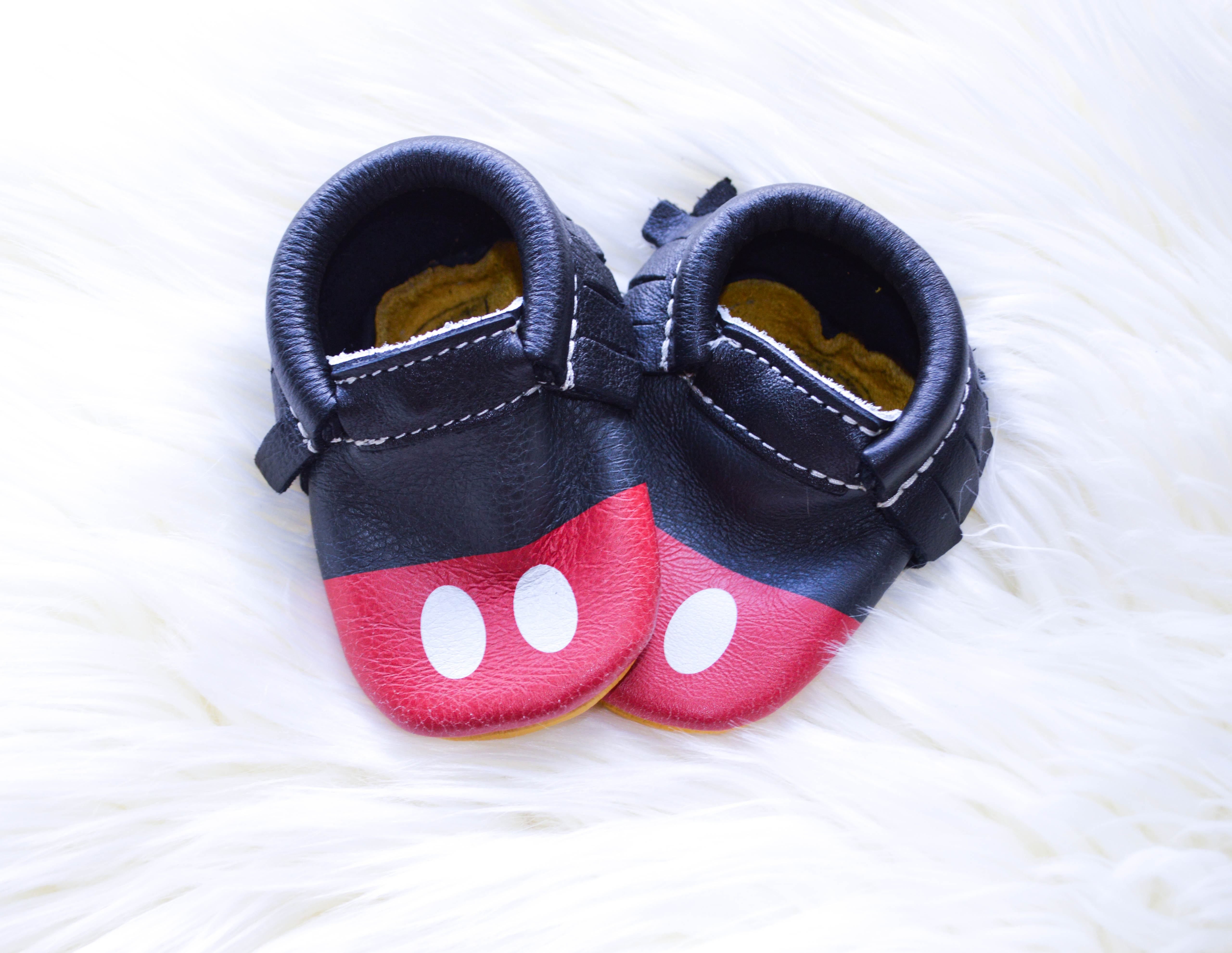 Freshly Picked has seen both babies from the birth to first steps. These moccasins are perfect for their little feet and toddling steps. I know all my babies will toddle in Freshly Picked for years to come. Especially now that they have the Disney Collection, we'll use them for all our Disney trips! Check them out:
| Shop | Facebook | Instagram | Twitter |
I wanted to get the boys matching outfits for both our days there and found a ton of really adorable and affordable stuff at Kohls!

I found these adorable Toy Story crewneck sweatshirts in both their sizes! Since we're going in early April, it will probably cool down quite a bit once the sun sets and these sweatshirts will be perfect. The toddler size was on clearance for only $5.30 and the infant size for $4.80! Plus you can get an ADDITIONAL 20% off when you use code "EASTER" at checkout. They were such a good deal!
Shop the toddler sizes here and the infant sizes here.
Shop more Disney themed crewneck sweatshirts (All on clearance for less than $6!) Infant and toddler sizes available.

I also found cute Mickey shirts in both toddler and infant sizes for the daytime.

The toddler size is on clearance for $7.00 and the infant size for $6.00. Again, you can use code "EASTER" for an additional 20% off the clearance price!
Shop the toddler sizes here and the infant sizes here.
Disney Luggage
Nothing quite says "Disney Trip" like some Disney Luggage! I love these spinners by American Tourister, sold through Ebags. They are so cute! It's available in 21″ and 28″ so you can get a smaller size for your little ones. And you can choose between Mickey Mouse pants or Mickey Mouse face.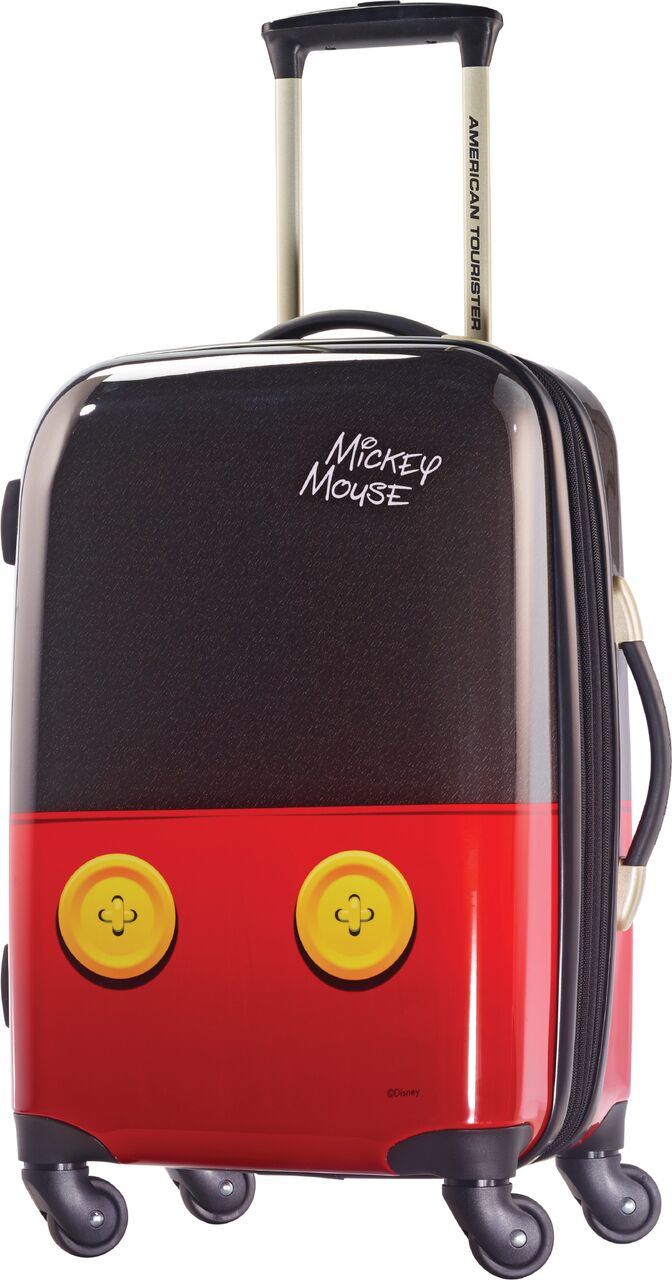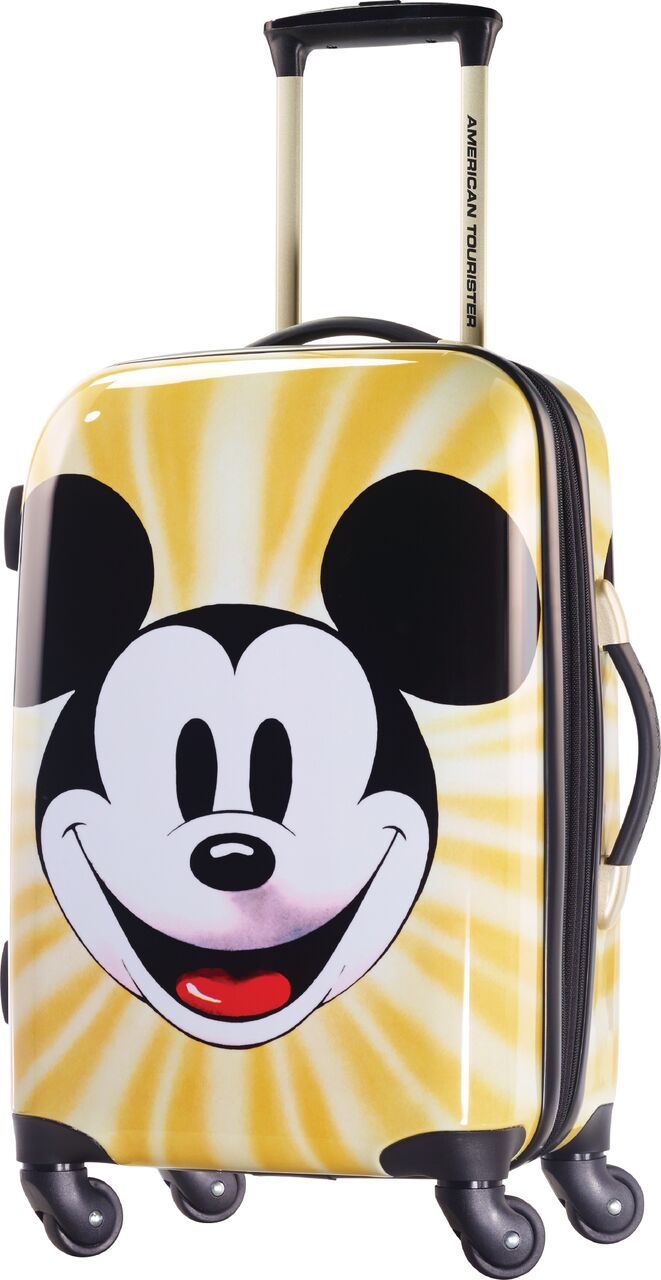 It would be so exciting to pack up your Disney outfits into your Disney luggage and head off to Disneyland!
Shop here.
Disney Gear
You'll need all your typical theme park gear for a day at the parks. Might as well be festive and get it disney themed!
Disney Umbrella:

Mickey Mouse Water Bottle:

Mickey Mouse Cooler:

And don't forget while you're there to pick up some ears!
What's your favorite way to prepare for a Disney trip? Comment below!
xoxo.
Pin It!