Disclaimer: Thank you to Sea World San Diego for providing media tickets for our day. All opinions are my own. 
We love to visit Sea World when we're in San Diego! Sawyer loves animals. Especially sharks, so Sea World is a must see for us when we're in the area. This trip in particular, we had already secured our tickets, when we all caught nasty colds! Sawyer had it the worst of all of us, he even got a cough that turned to croup so I didn't want to overdo it, but I also didn't want the tickets to go to waste!
He was starting to feel a lot better by the time our scheduled Sea World day rolled around, so we decided to go for it. He had such a great time last time we went to Sea World so we wanted to make sure we went if we could. but keep the day short, and only hit the must see exhibits so we didn't tire him out too much. My husband was also skipping Sea World so it was going to be just me, alone at a them park with 2 kids (one of them an infant), and I didn't want to wear myself out!
Here are the must sees at Sea World San Diego:
Aquaria Touch Pools
Sawyer had so much fun in the touch pools. Sea World now offers interactive pools just after you enter the park, it's always our first stop! The touch pools are home to wavy top snails, round rays, spiny sea urchins, opaleye fish, and more! Sawyer had a blast touching and learning all about the different species in the pools. This is a must see, definitely do not miss it at any age!
Explorer's Reef
Explorer's Reef is similar to the touch pools- but you get to interact with several species of shark! Sawyer is obsessed with sharks so this was definitely a high point of his day.
Dolphin Point
We spent quite a while at Dolphin Point. Dolphins are such social animals, they were playing with the kids! It was downright magical. The dolphins would swim right up to the glass, tap on it with their beaks, nod and shake their heads at the kids watching, squeak, and even splash them with water. It was almost as if we paid extra for the dolphin encounter experience- but this was just the regular exhibit! The employee nearby said the dolphins must have been feeling extra playful that day and they're not always so interactive! It was so fun, we stayed for quite a while while Sawyer interacted with the dolphins. I practically had to drag him out of there!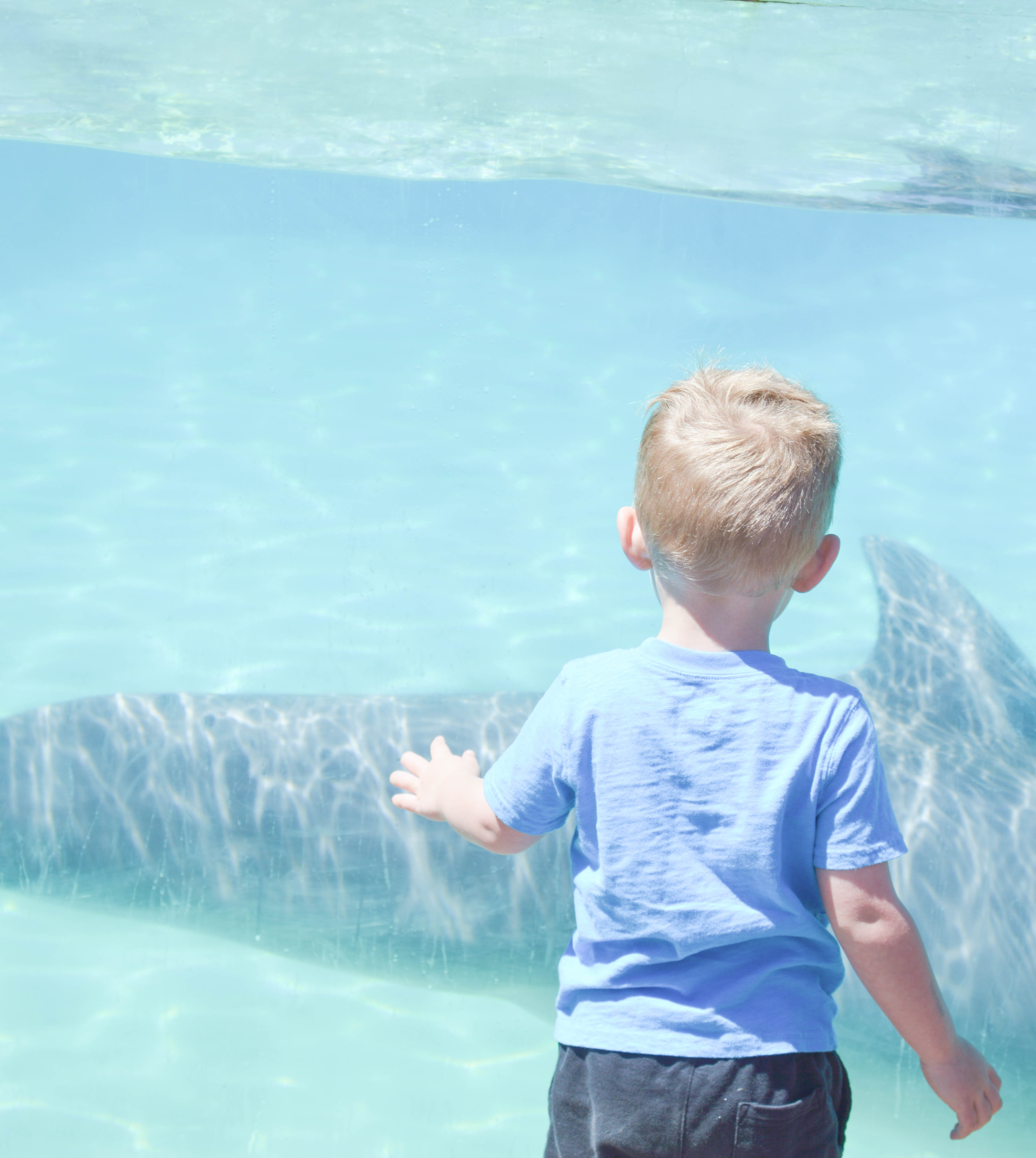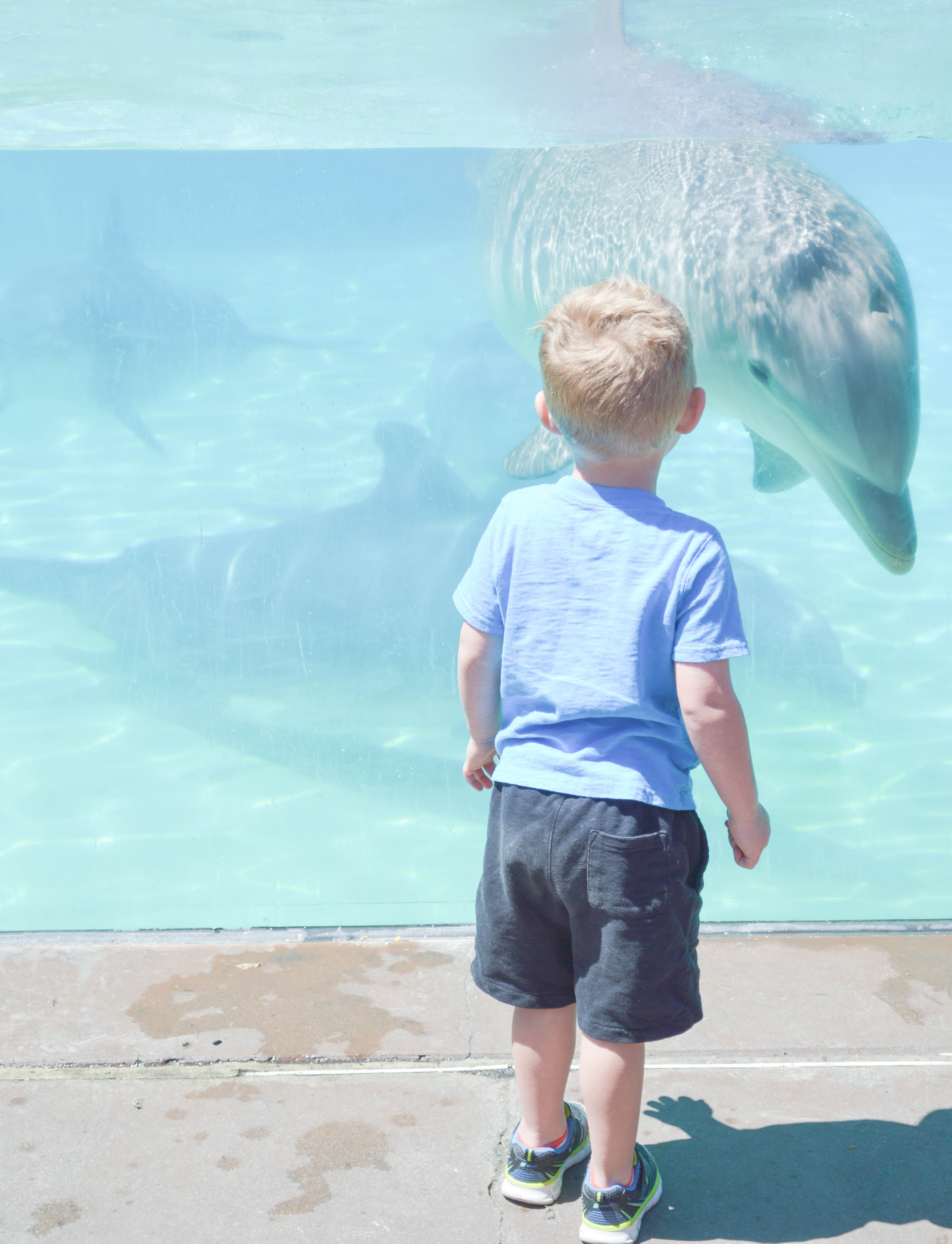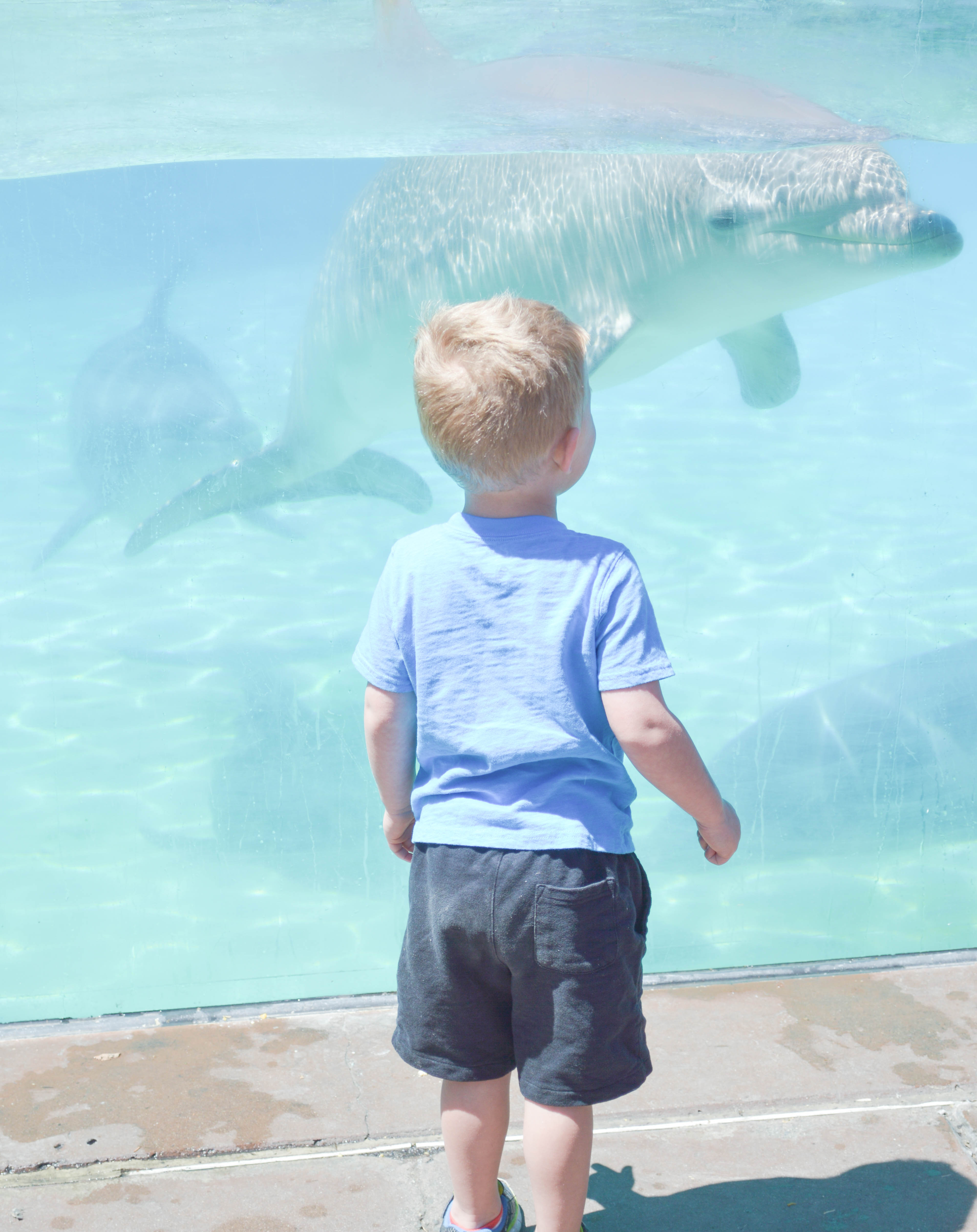 After visiting Dolphin Point, we grabbed a quick lunch at Flatbreads and Fry Cones, located just outside of the Dolphin Point exhibit. Everything here was surprisingly affordable and smelled delicious. The portions were quite big, and while I wanted to try a delicious looking flatbread, I had a 2 year old with me, so I opted to order a Crunchy Tender so we could share. It was literally just chicken tenders and fries wrapped up in a cone, but Sawyer went nuts for it. The perfect toddler lunch! I also got a refillable children's cup for only $1.99, which gave me $0.99 refills for the rest of the day, and we had a cool cup to take home.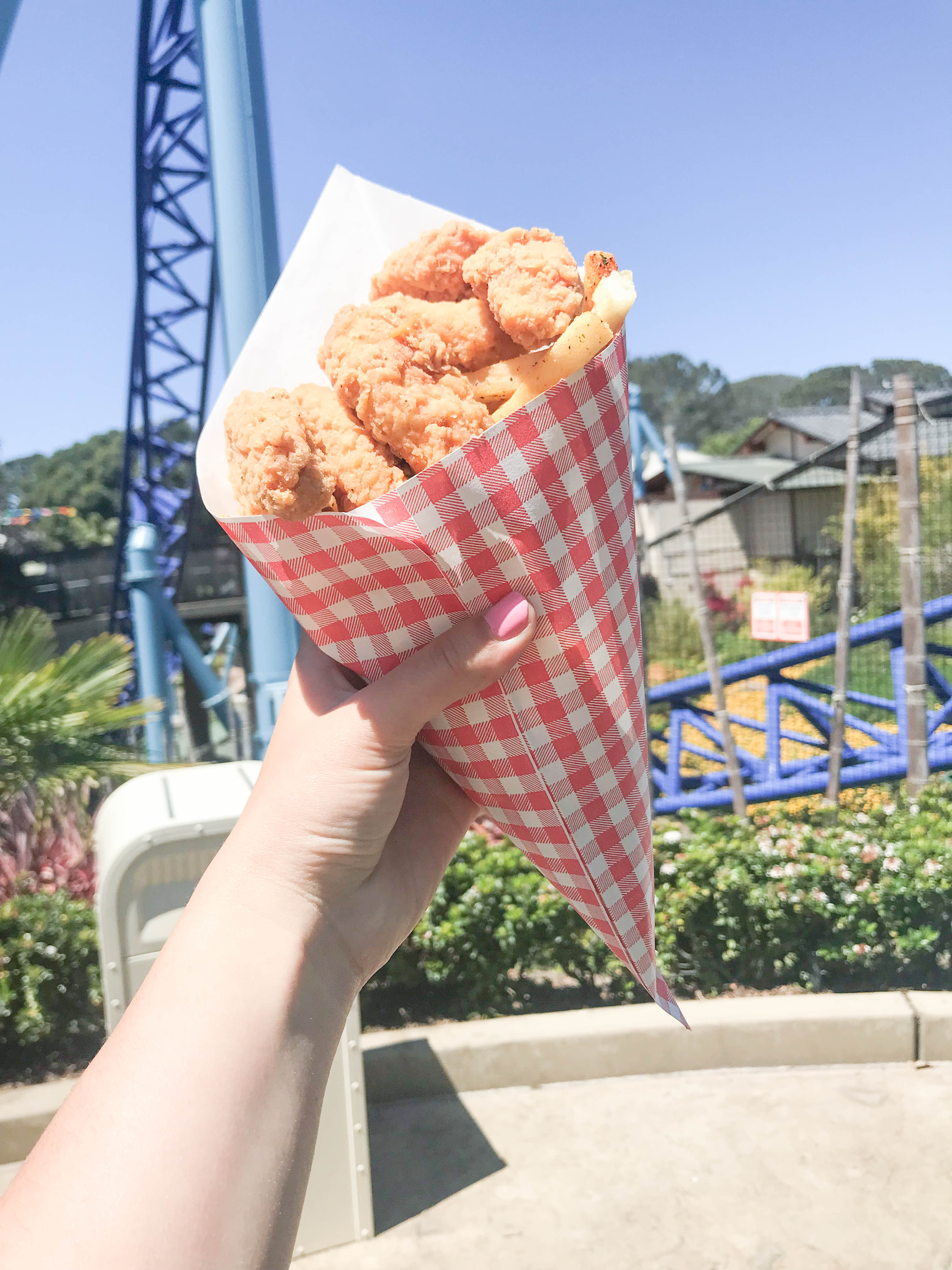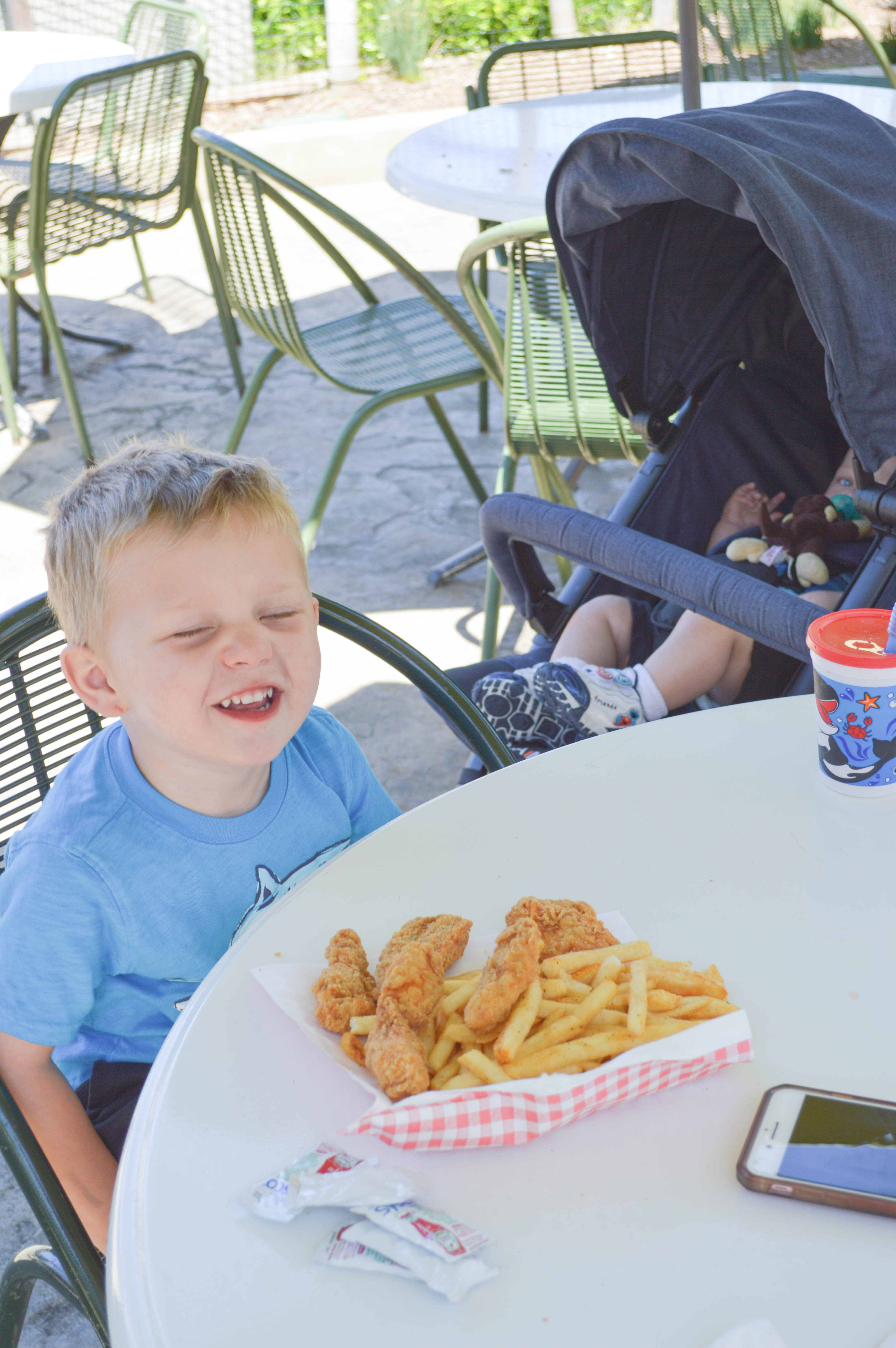 Dolphin Days
I timed our lunch perfectly so that there was a dolphin show starting not long after we finished. We ate, then walked right over to the stadium, and found our seats just in time for the show to start. Beware- if you sit in the first 10 rows- you will not only get wet but SOAKED! They are not exaggerating. Every time we go to a show at Sea World, people start freaking out and heading for higher ground after the first splash. Do not take the signs lightly, sit in the higher seats if you're not prepared to get wet!
The show is so fun, with music, educational aspects, and plenty of dolphin fun, this was a huge hit with both of my kids. Even Oliver (10 months old) was clapping and dancing to the music and couldn't take his eyes off the dolphins. Make sure to check your map or the Sea World app for showtimes and schedule it into your day. You cannot miss it!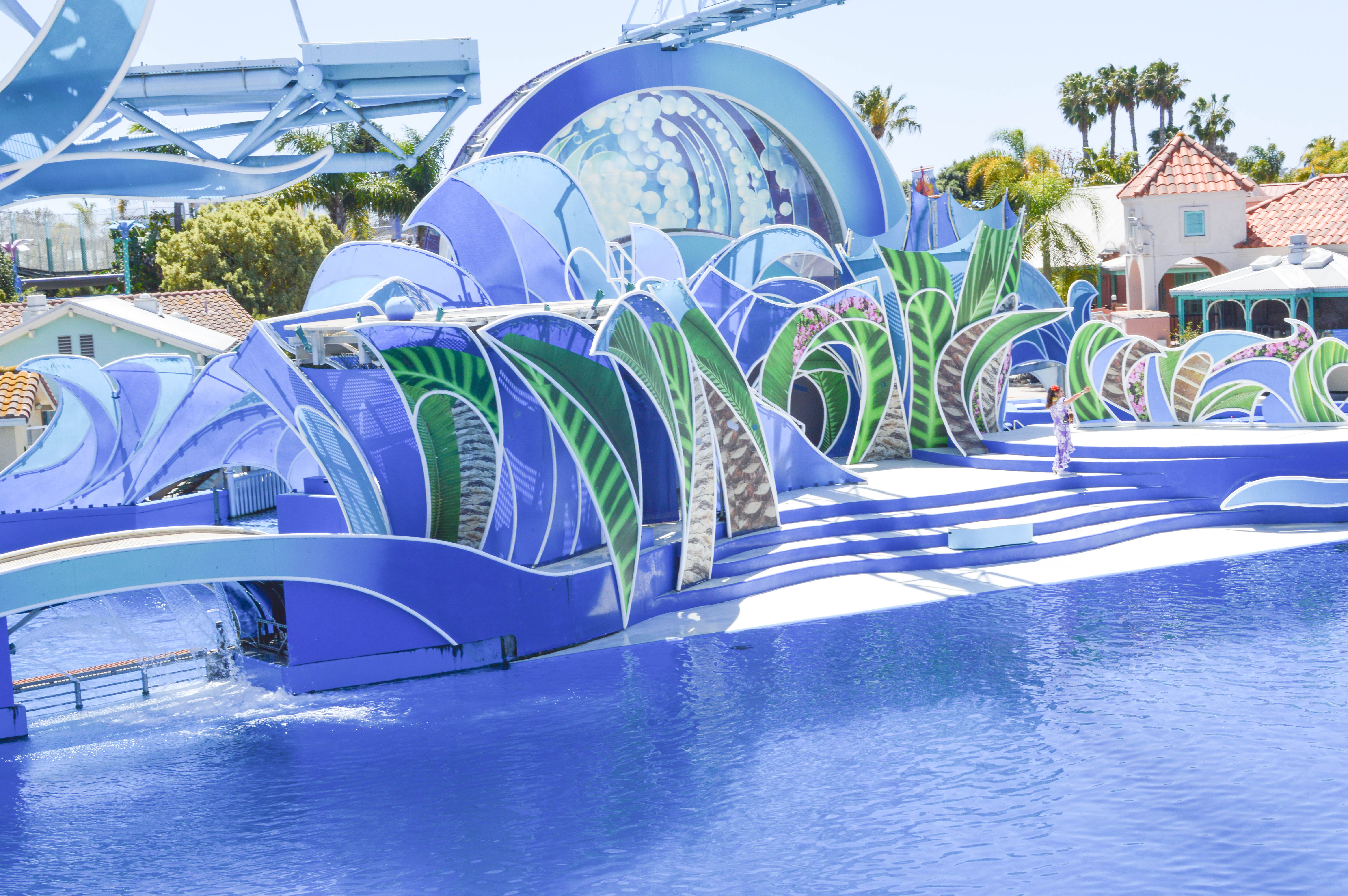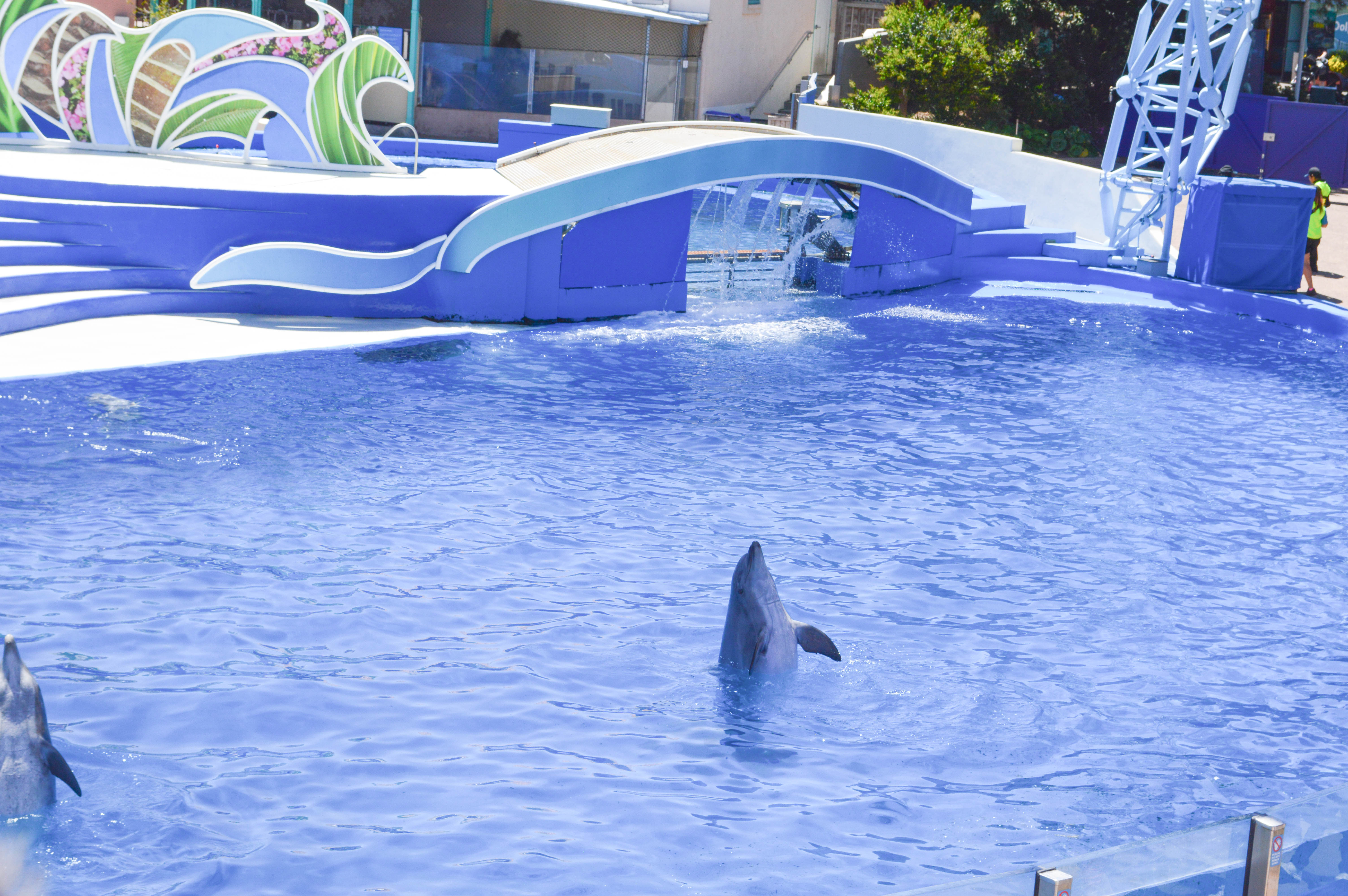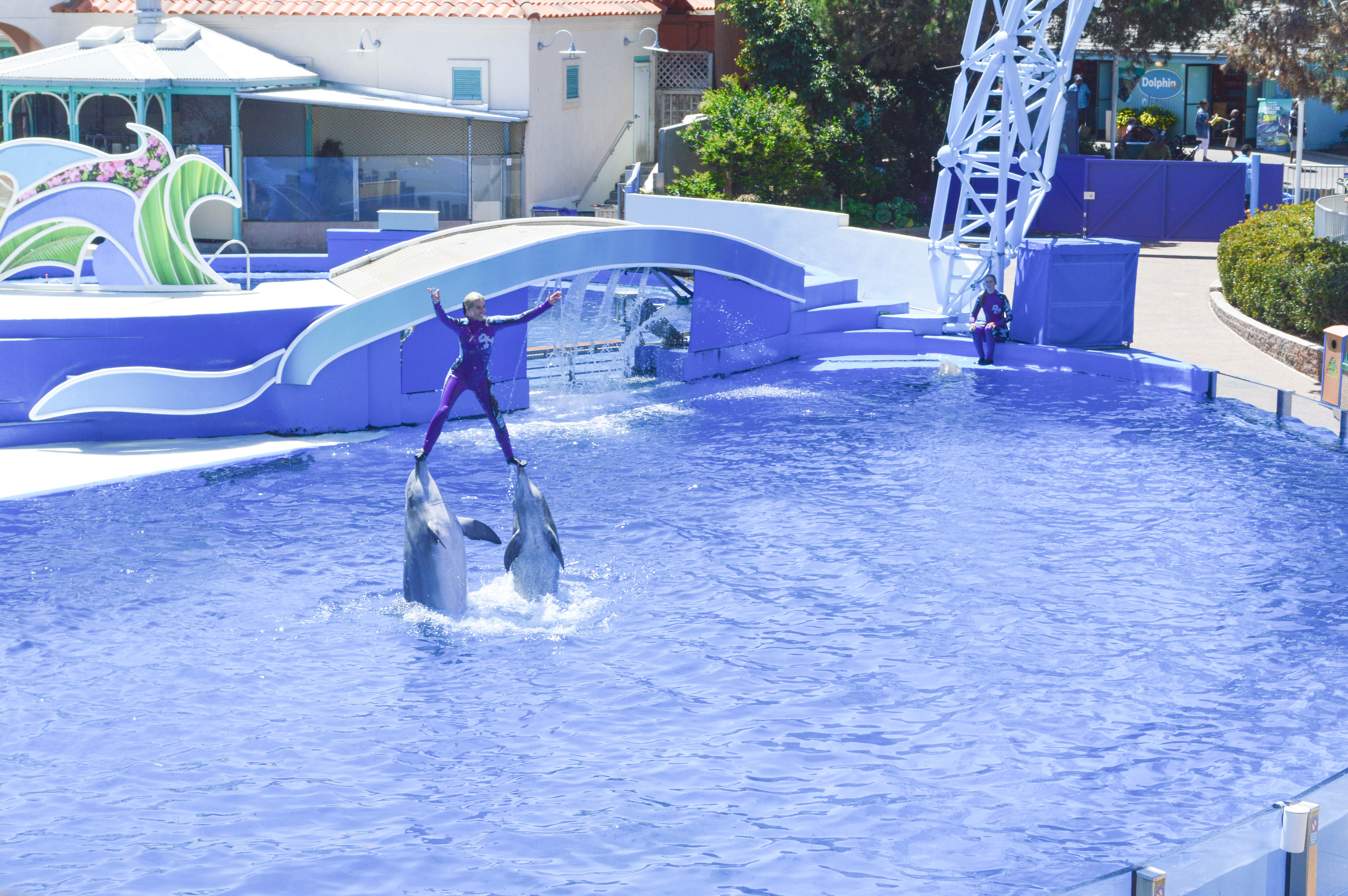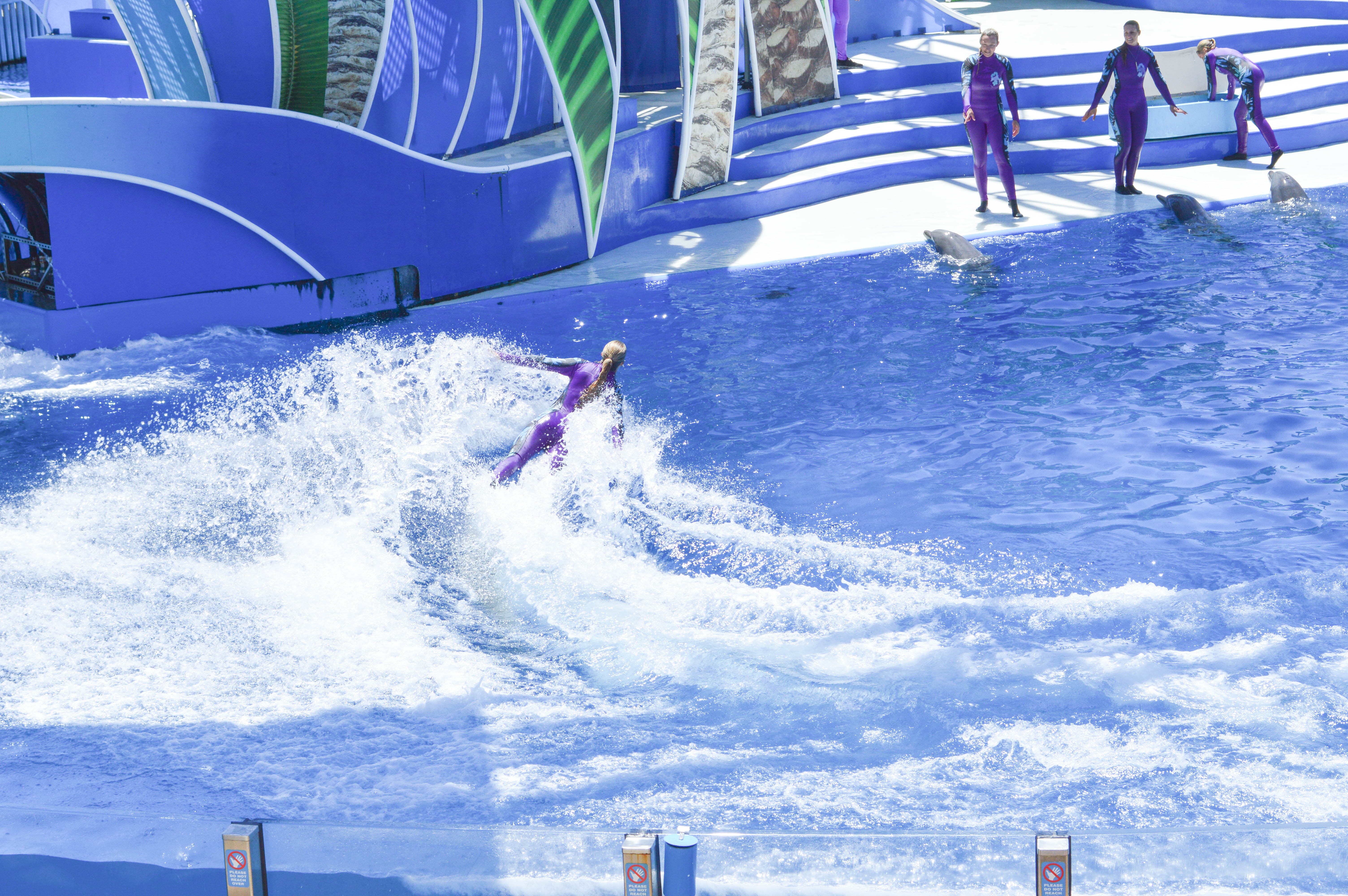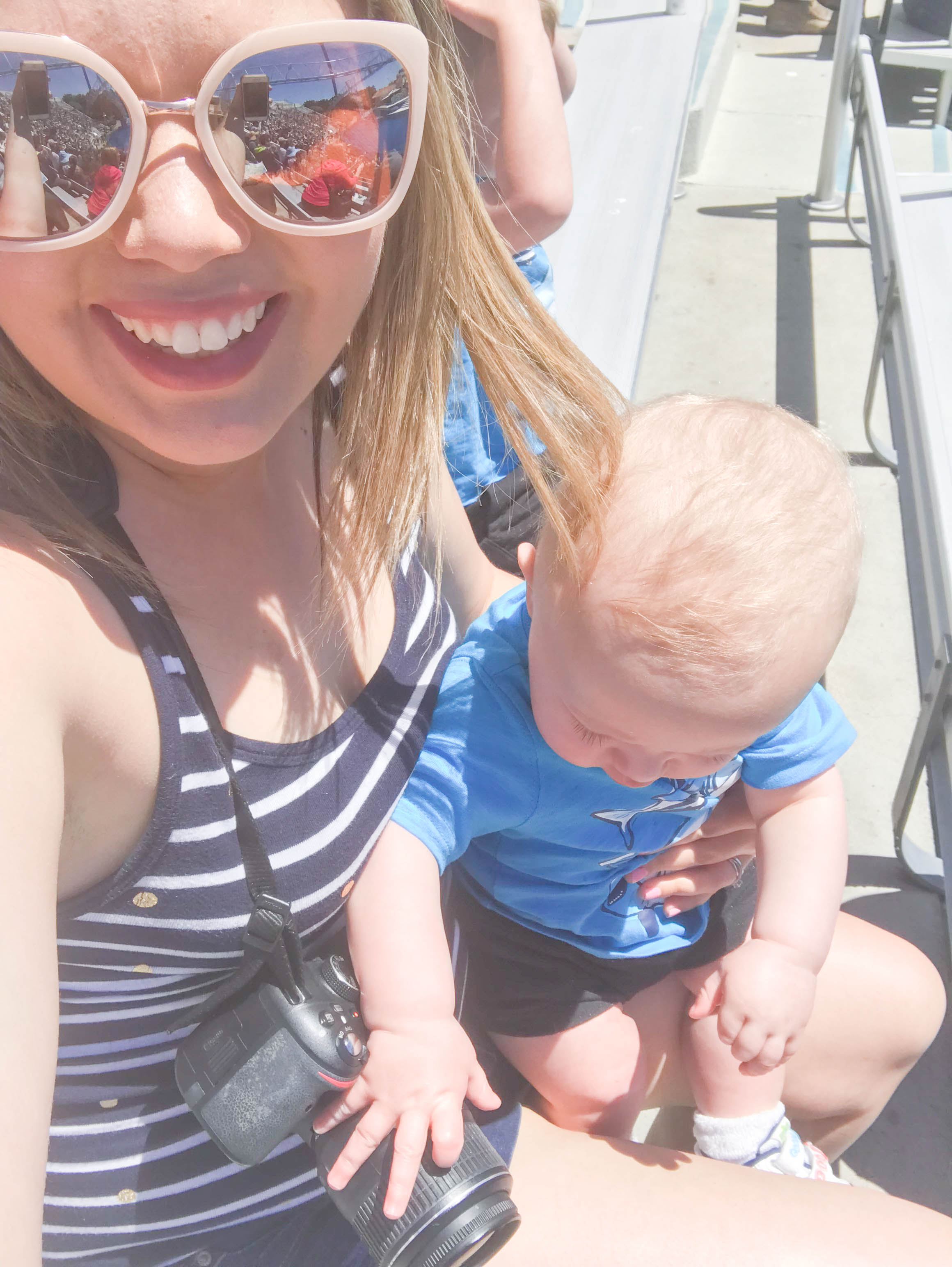 Sea Lion Point
Sea Lion Point is always one of our favorite stops of the day. You can pay $5 and feed the Sea Lions- a MUST in my opinion (but beware of the birds!), it's too fun to skip. This year, Sawyer was old enough to do it himself. He wasn't too keen on the stinky fish but with enough coaxing, I was able to convince him to feed them to the Sea Lions and once he grasped what was happening- had so much fun with it!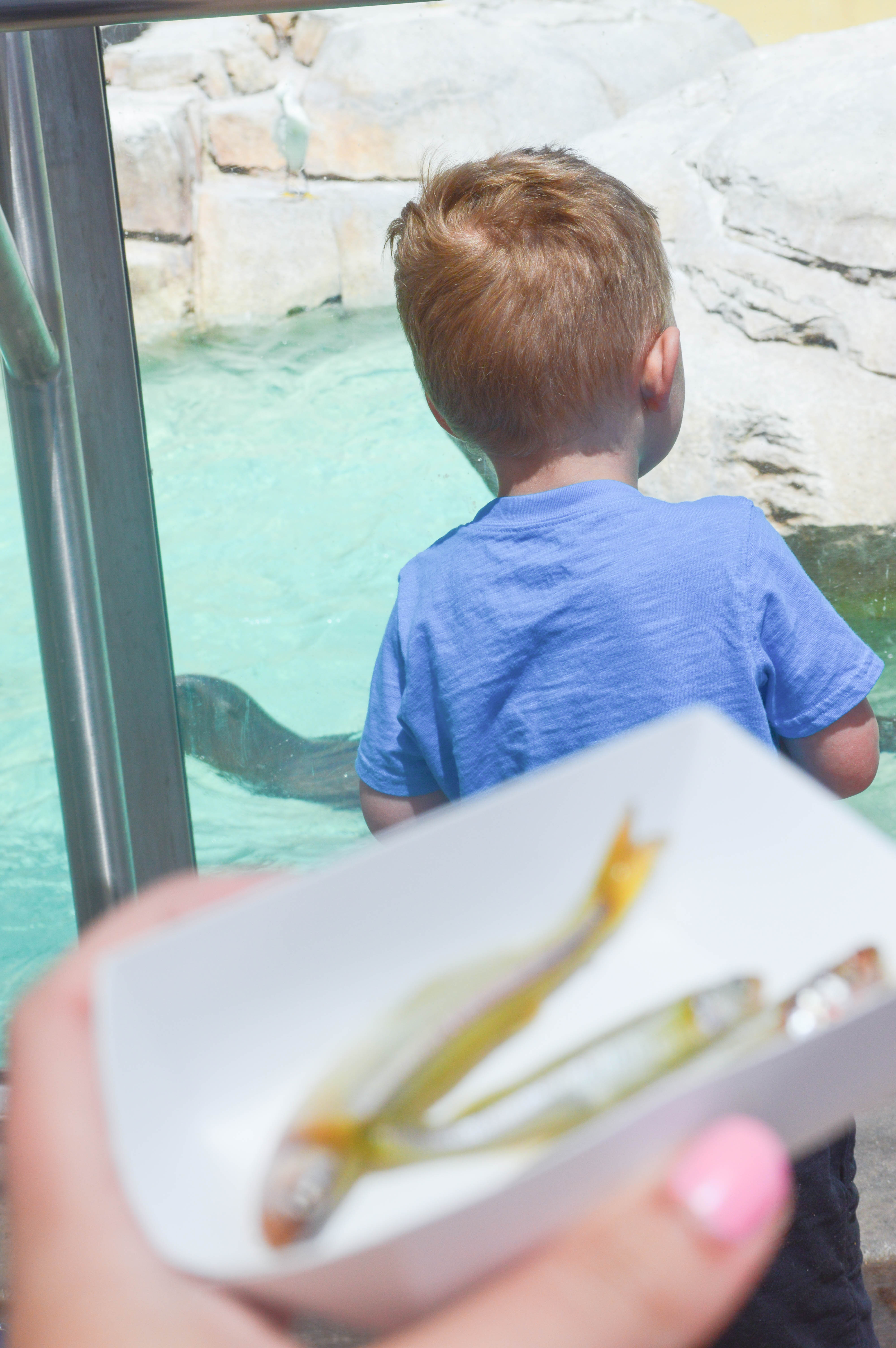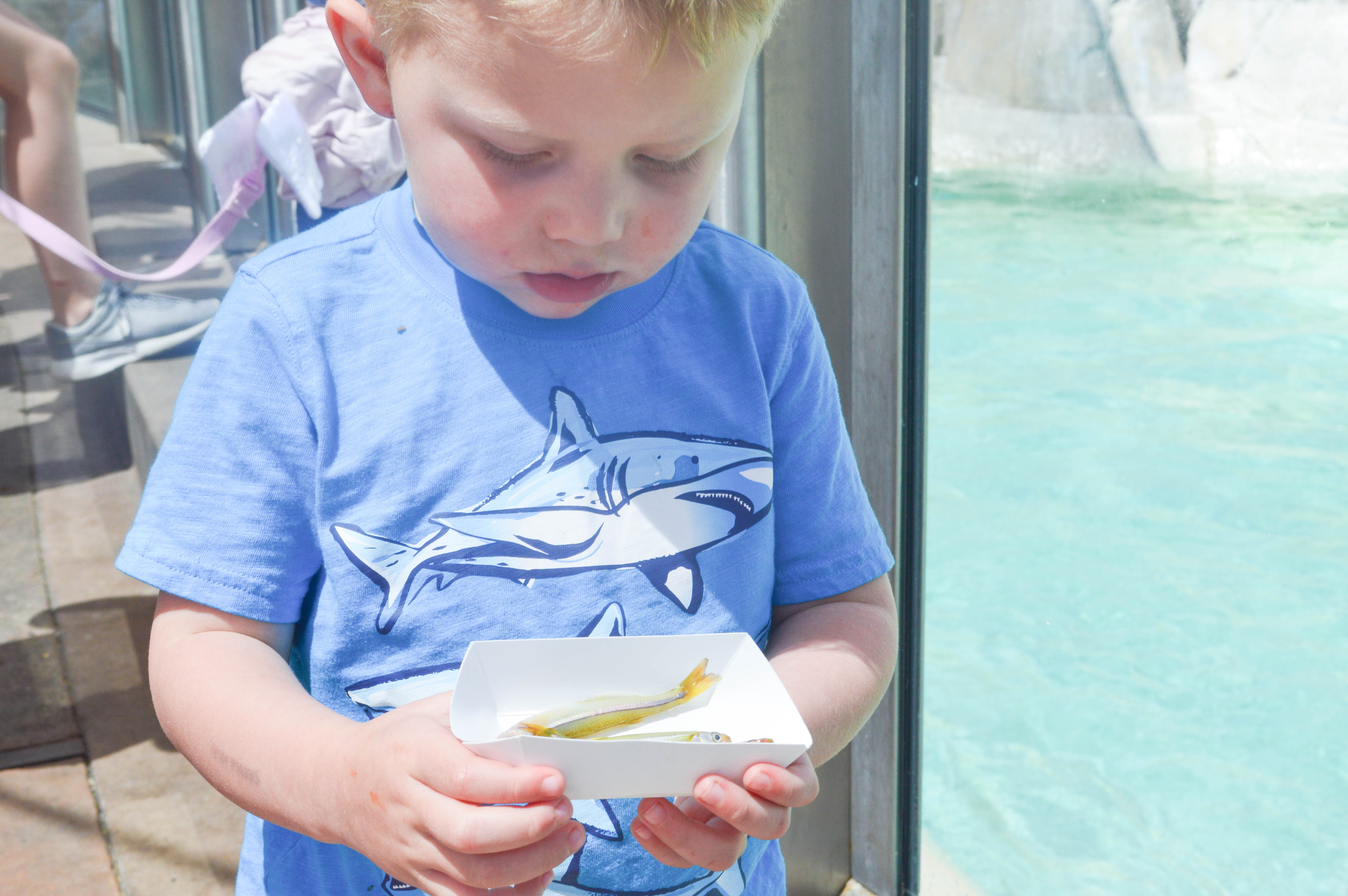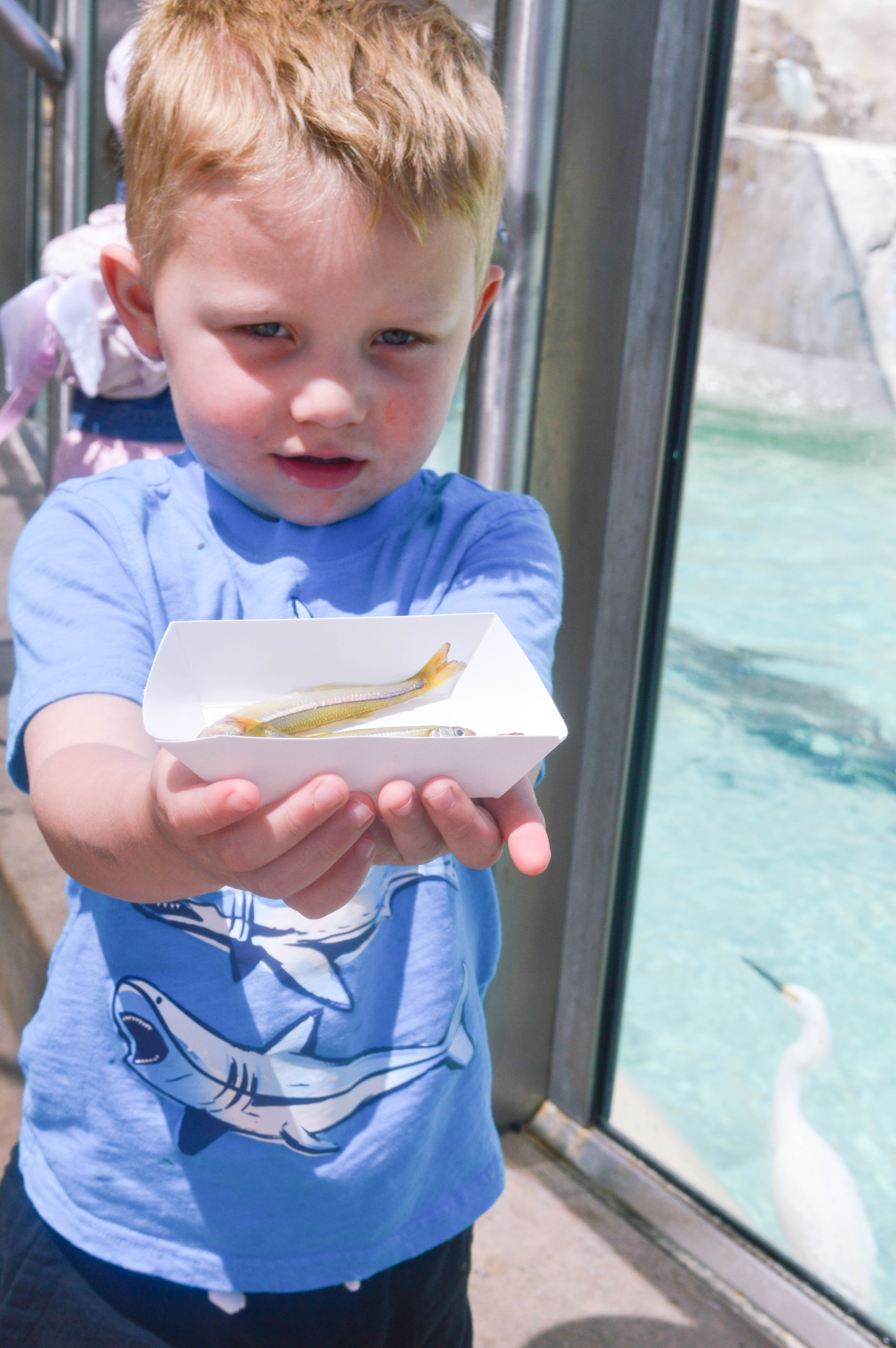 Shark Encounter
Shark Encounter is hands down, our favorite part of Sea World San Diego. We practically go just for the Shark Encounter. As I mentioned above, Sawyer loves sharks so this was a really fun part of the day for him. At first he was a little scared to see them up close, but after explaining that they were in the water and couldn't get us, we just got to look, he warmed up to the idea.
The best part of Shark Encounter by far, is the tunnel. You go through a tunnel where sharks swim all around you and above you, it's our favorite part of the whole park and a must see!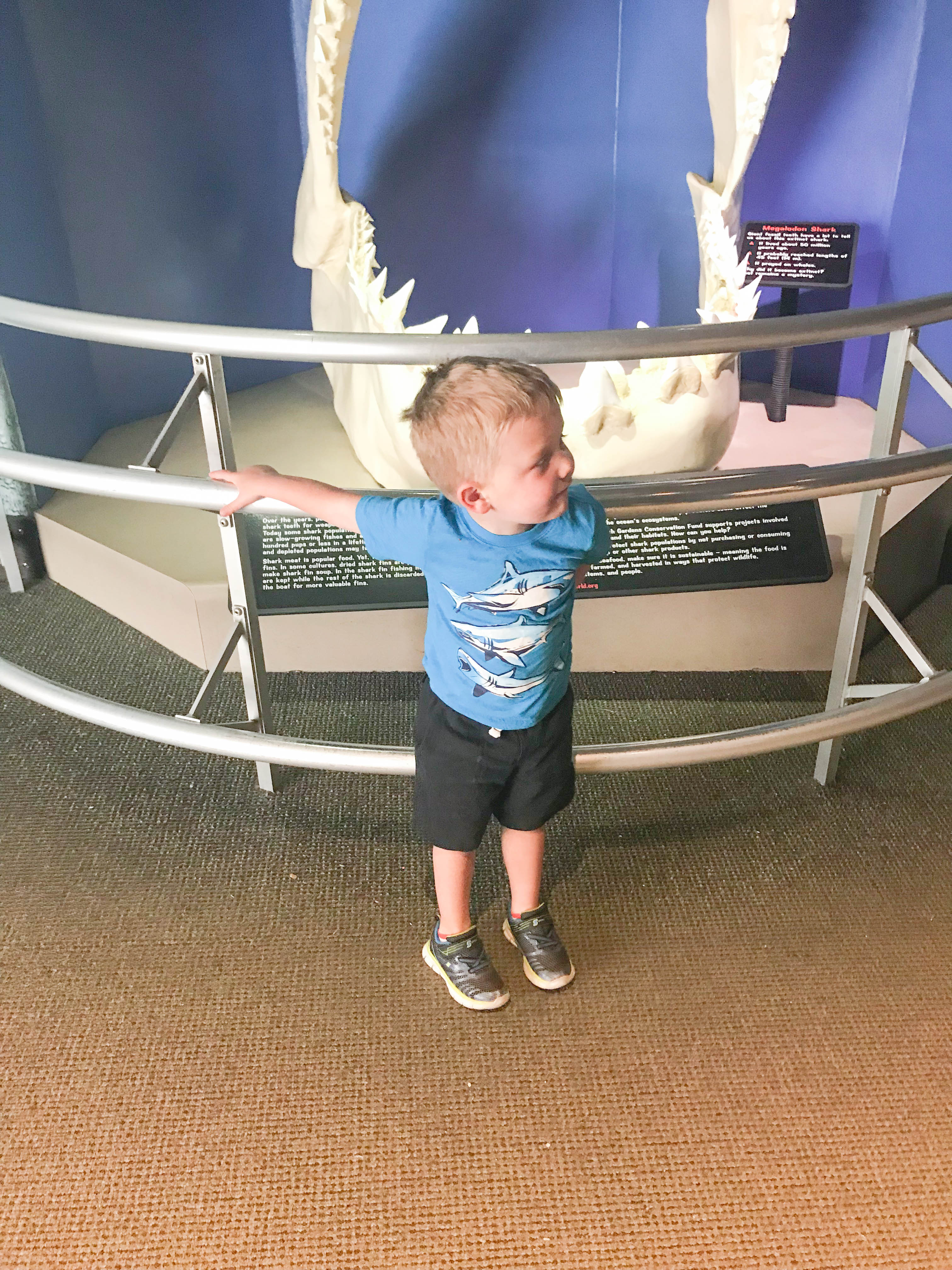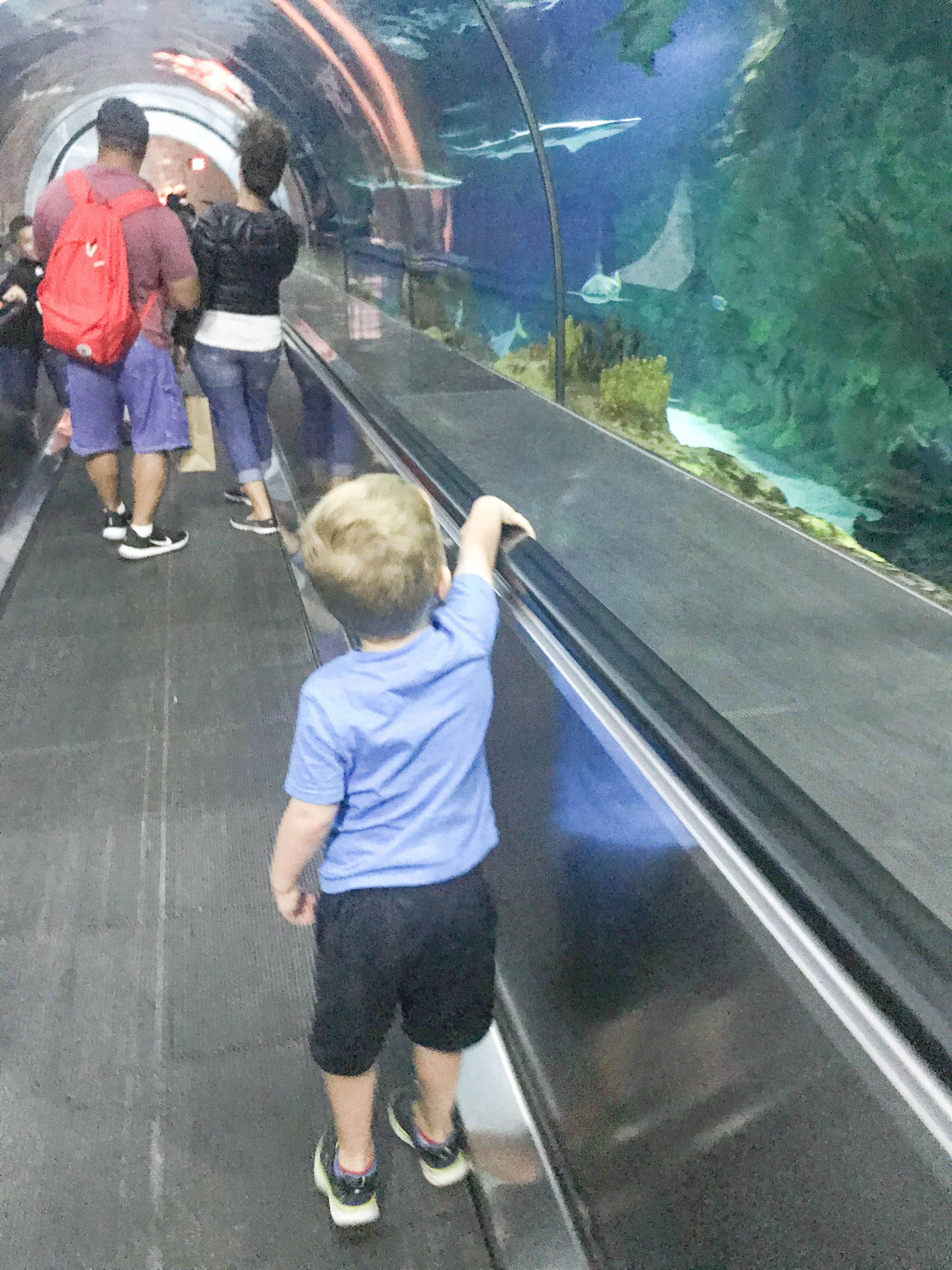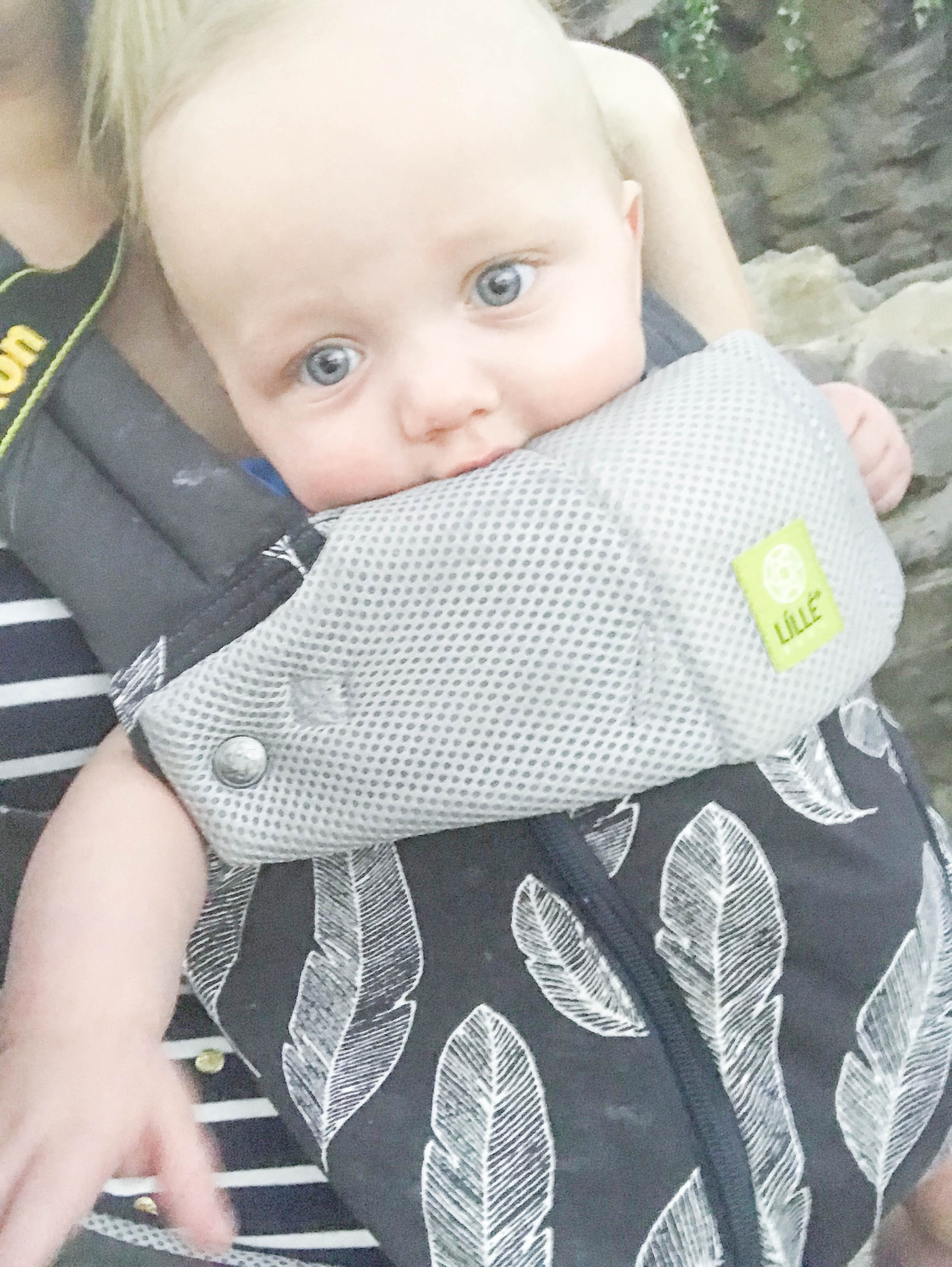 Turtle Reef
Ever since Sawyer saw Finding Nemo, he loves giant Sea Turtles! Turtle Reef is a really quick, easy exhibit. You can take your stroller with you and just walk right on through. Its short and sweet, and the turtles are HUGE. An must see during a quick trip.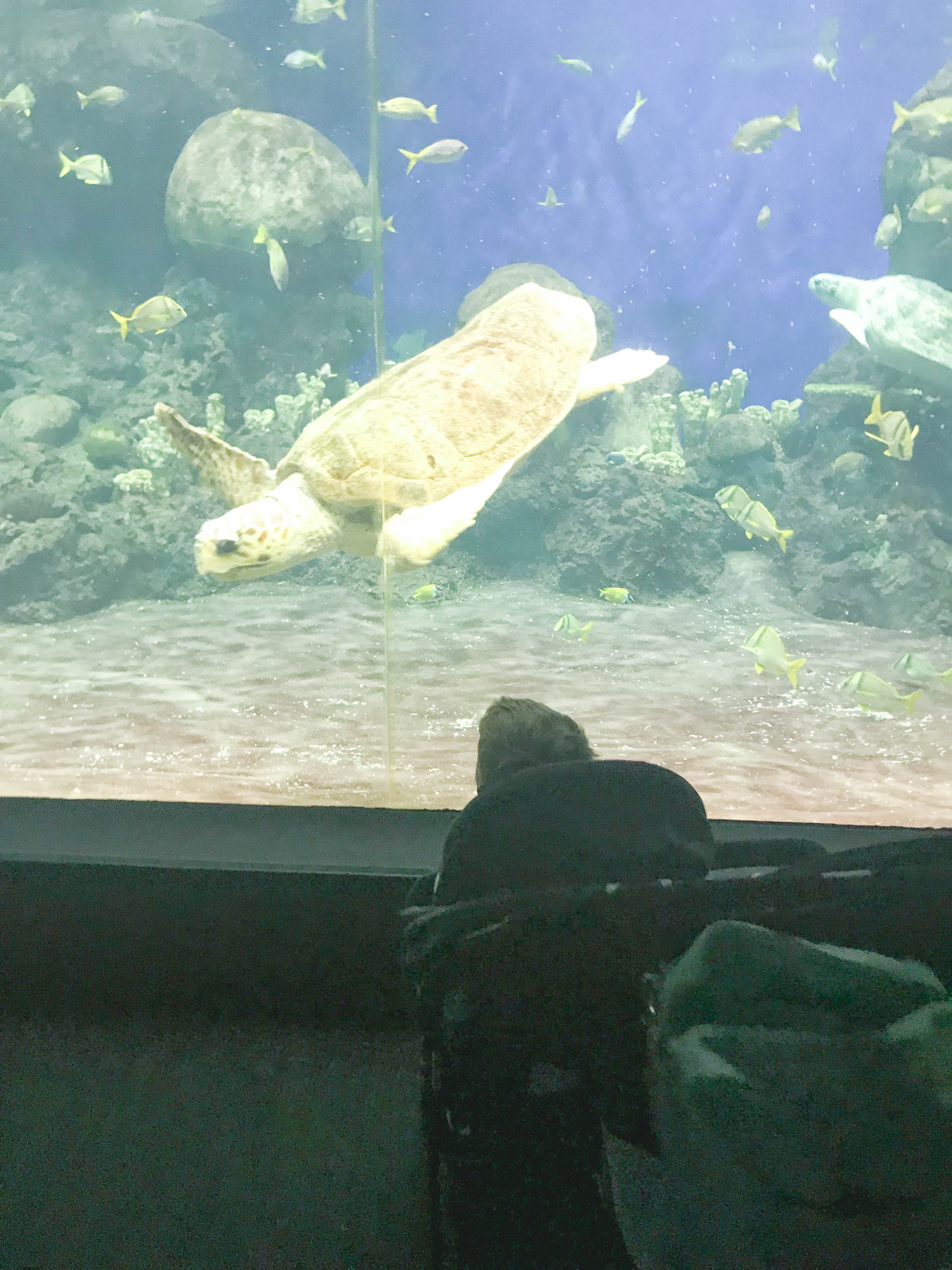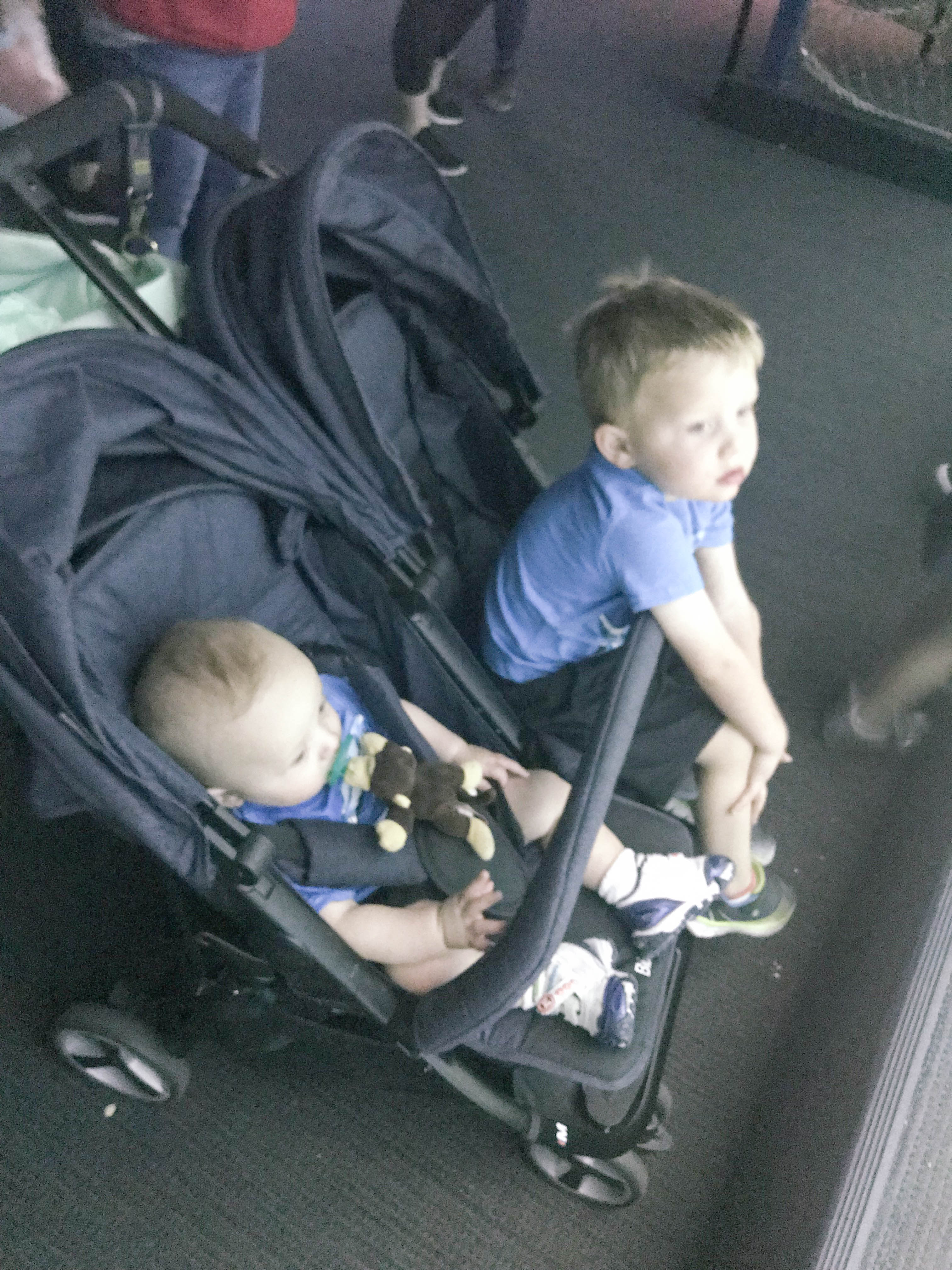 Penguin Encounter
The penguin encounter was more for me because they're one of my favorite animals, but this is another quick and easy exhibit that you don't have to unload the stroller for. We hit it on the way out!
Sesame Street Bay of Play
The Sesame Street Bay of Play is too good to miss. There are plenty of kid friendly rides, a large play structure, and even a splash pad! It's a great place for kids to run off some energy, and parents to take a break!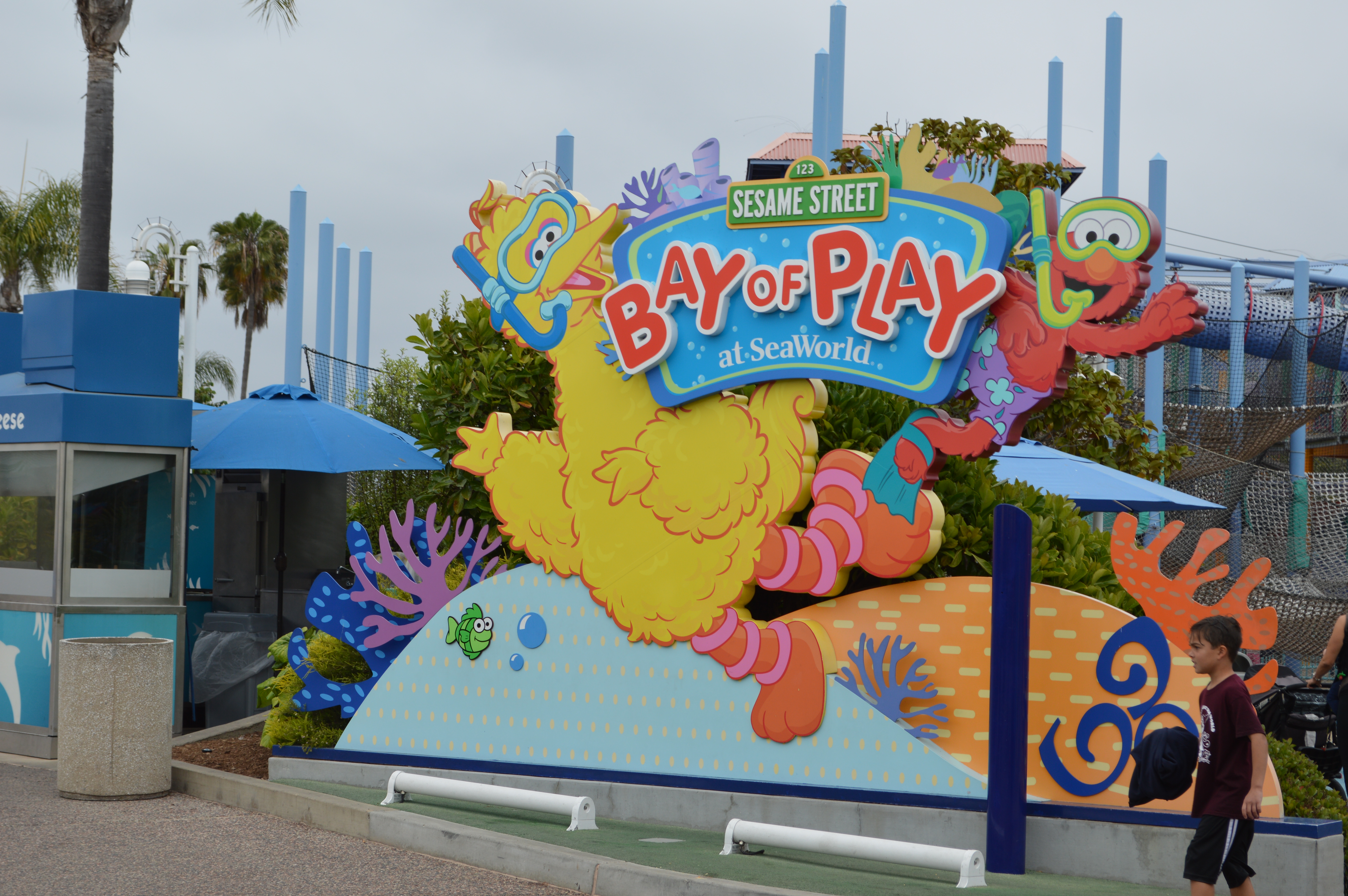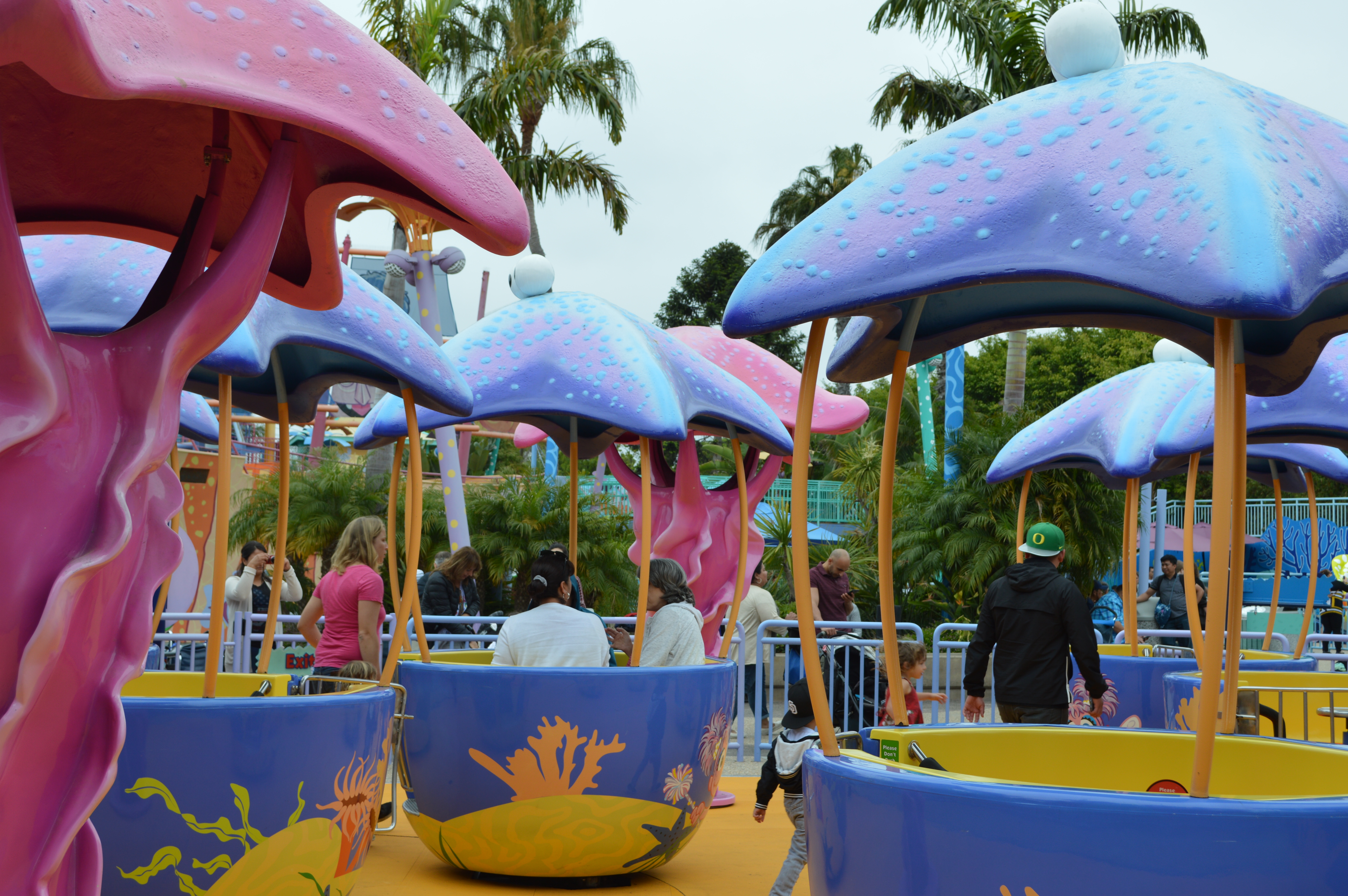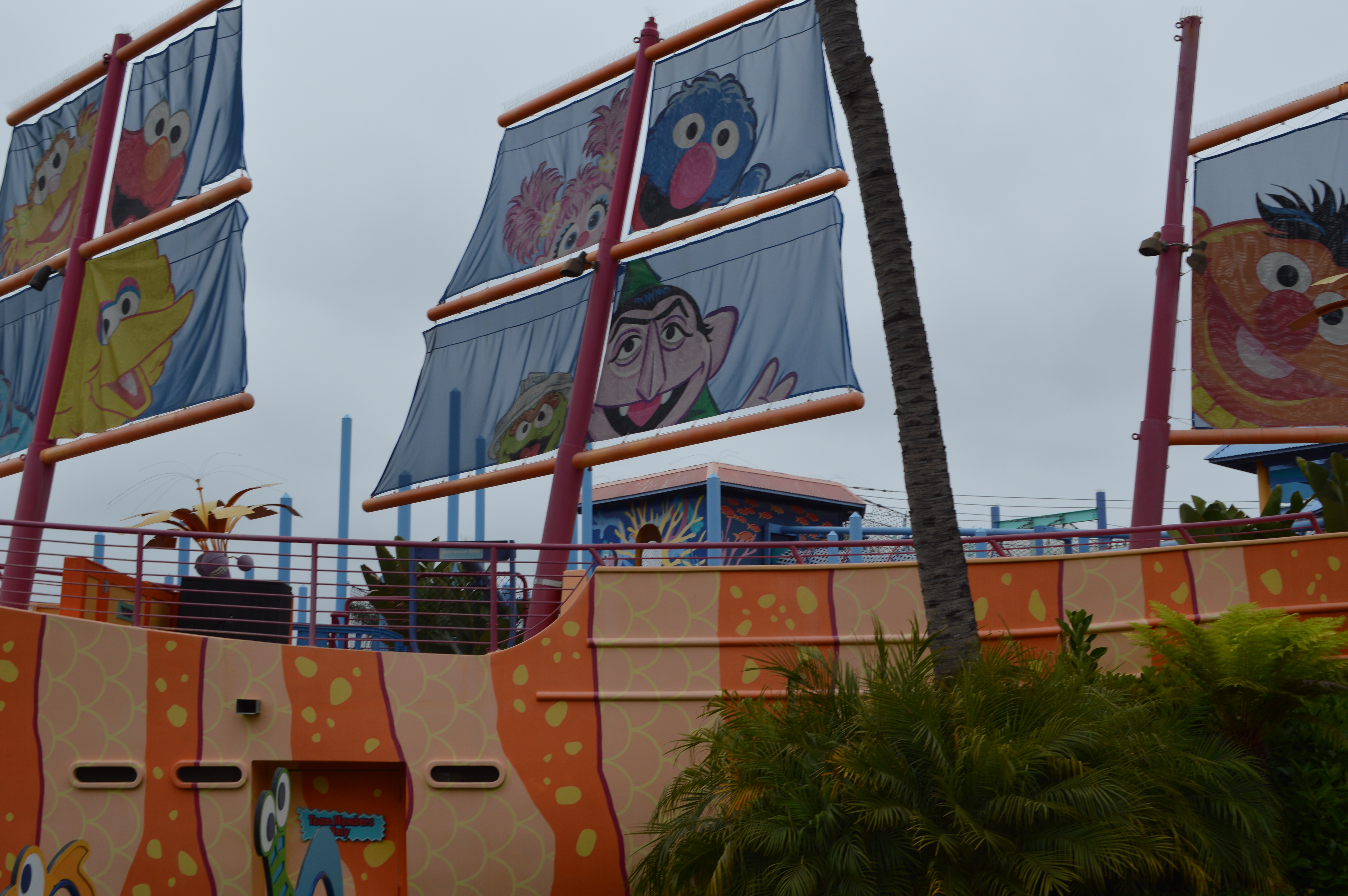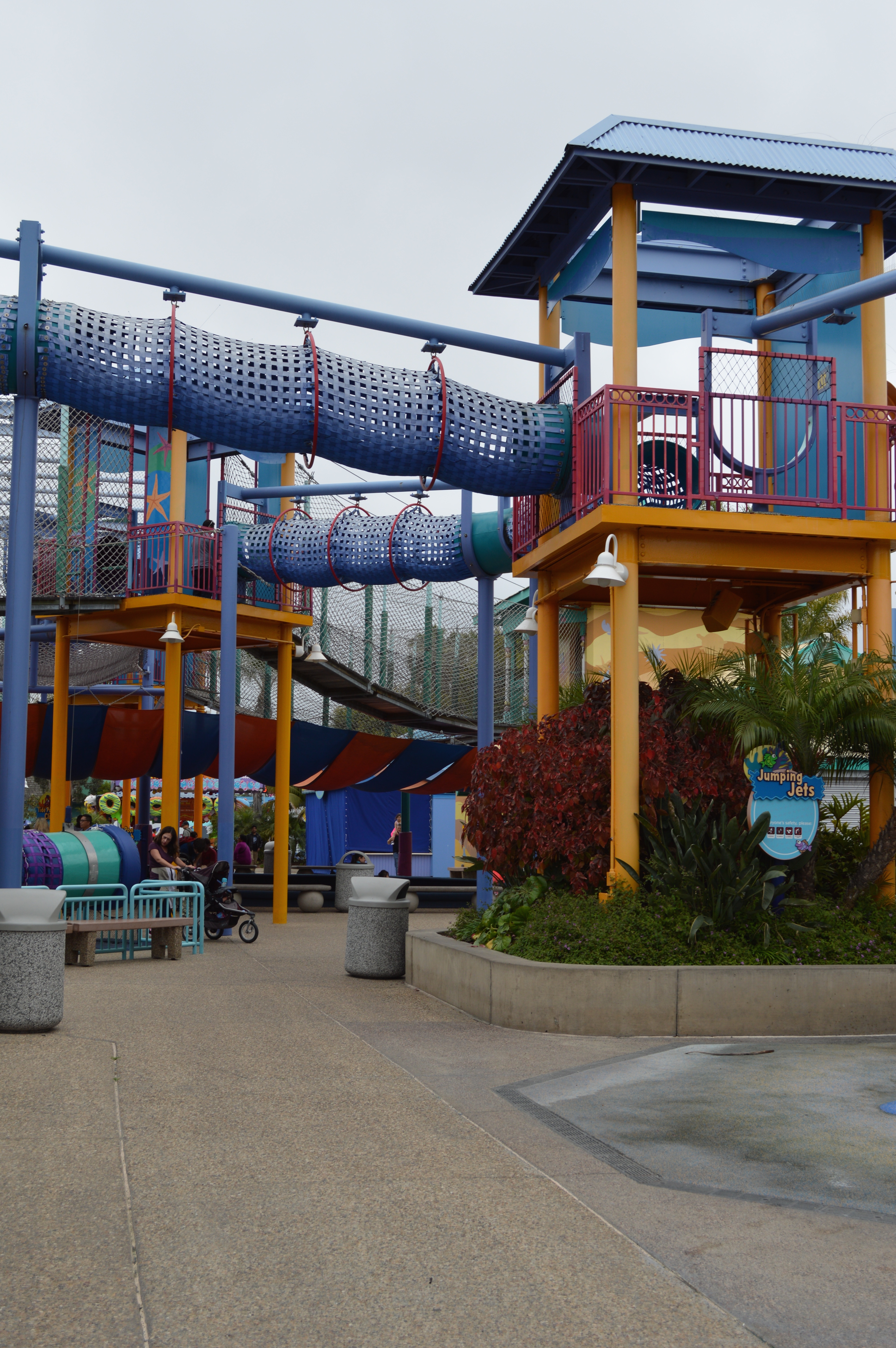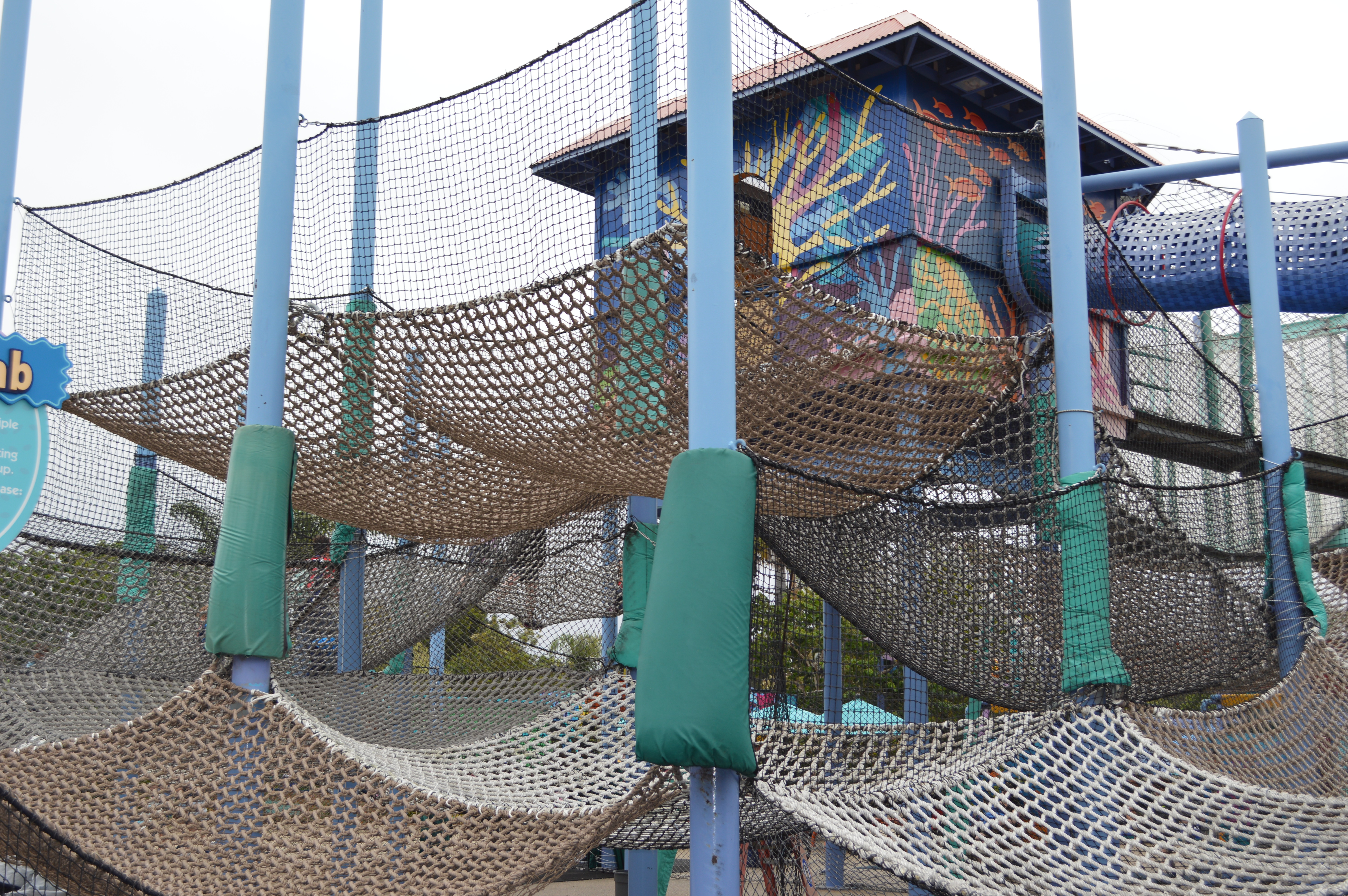 Mommy Tip- If you're in need of a place to nurse your baby, there is a private nursing station right outside the Sesame Street Bay of Play!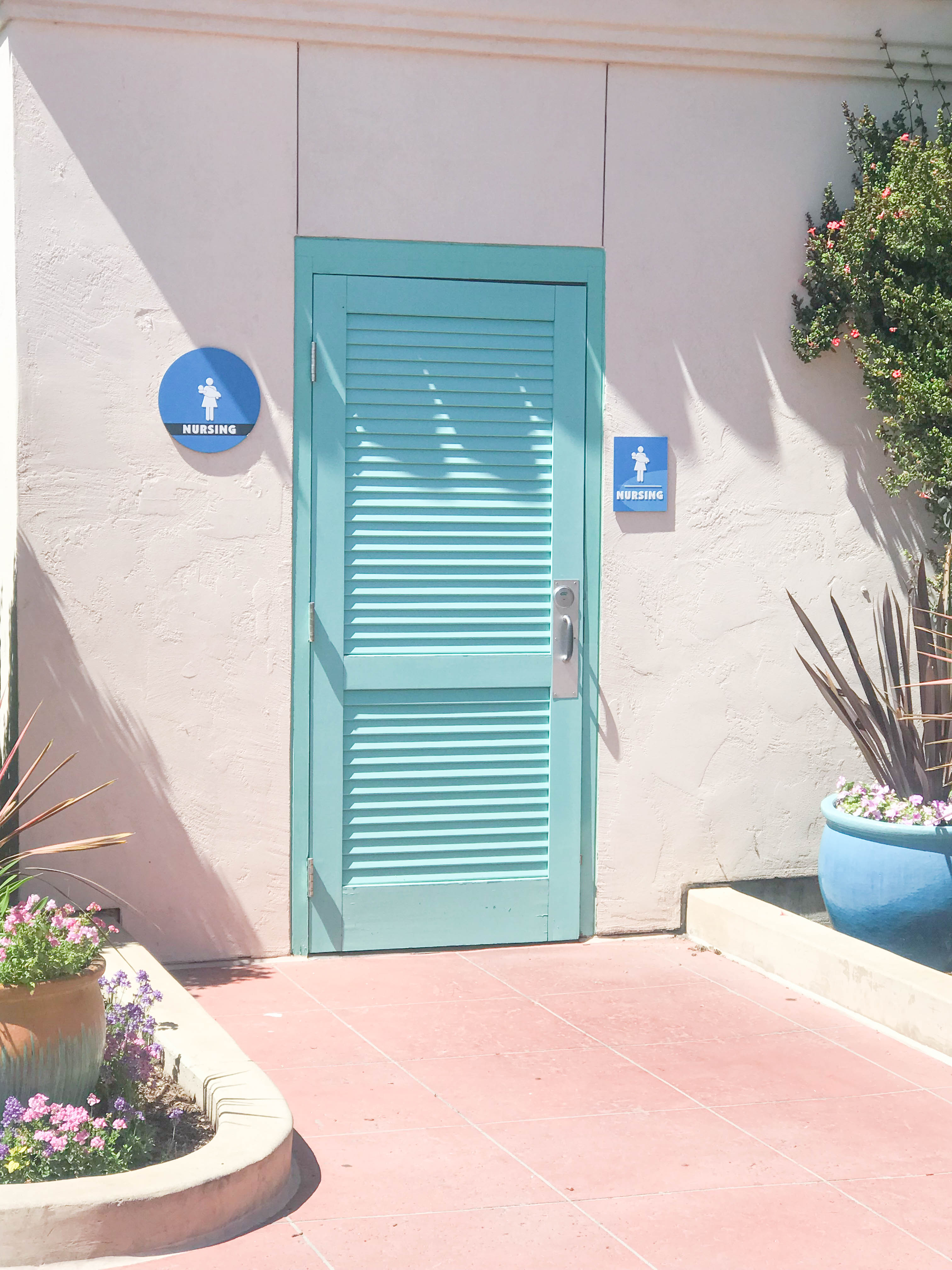 Our day at Sea World San Diego
After that, the kids both fell asleep in the stroller so I took that as my cue to leave. We accomplished all of the above in only 3 hours! There was plenty to see an do, but we still left in time that the kids could rest and continue fighting off their little colds. We had a great day at Sea World San Diego hitting up all the must sees! Be sure to visit next time you're in San Diego, even if you're on limited time, you won't regret it!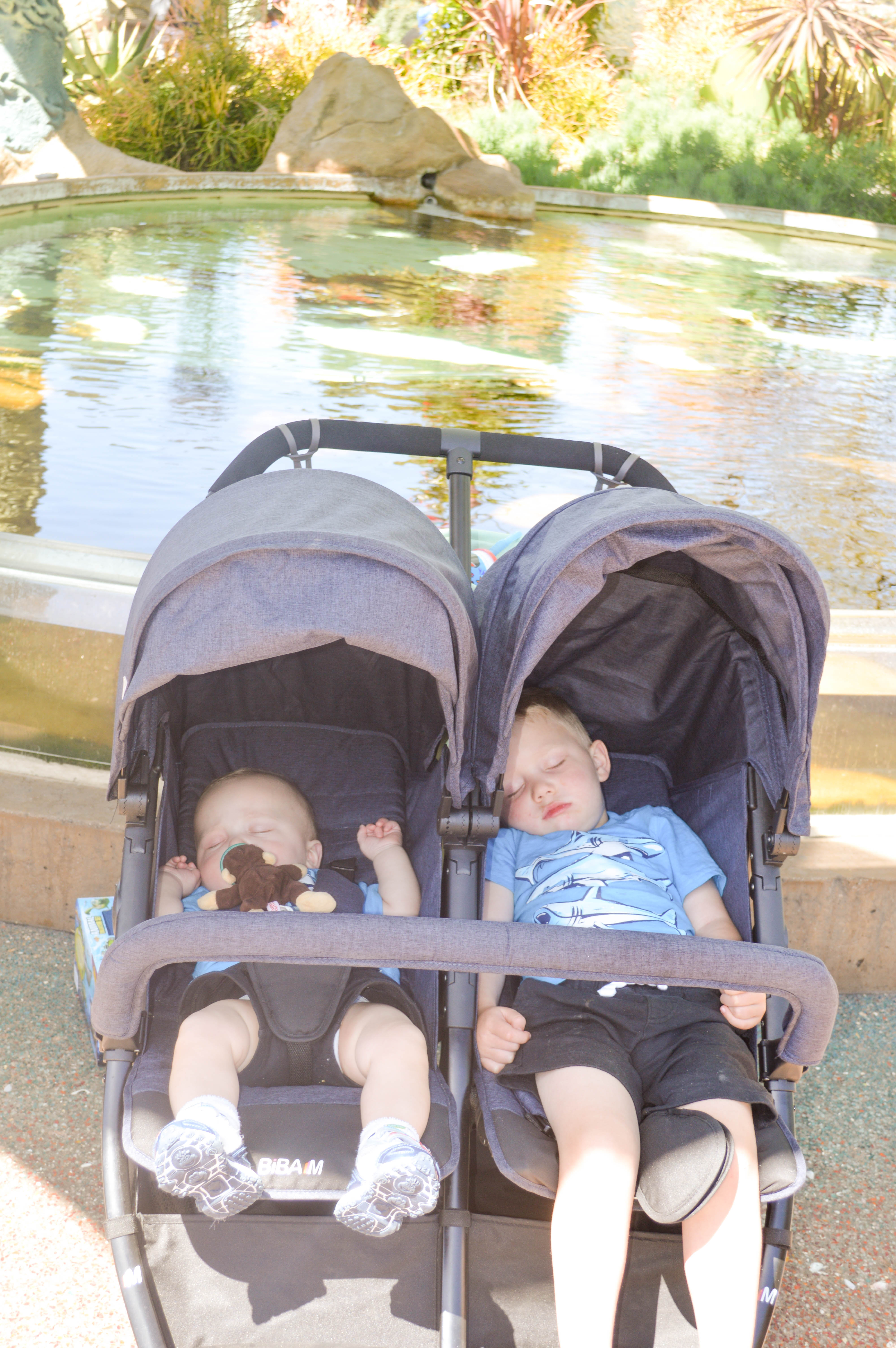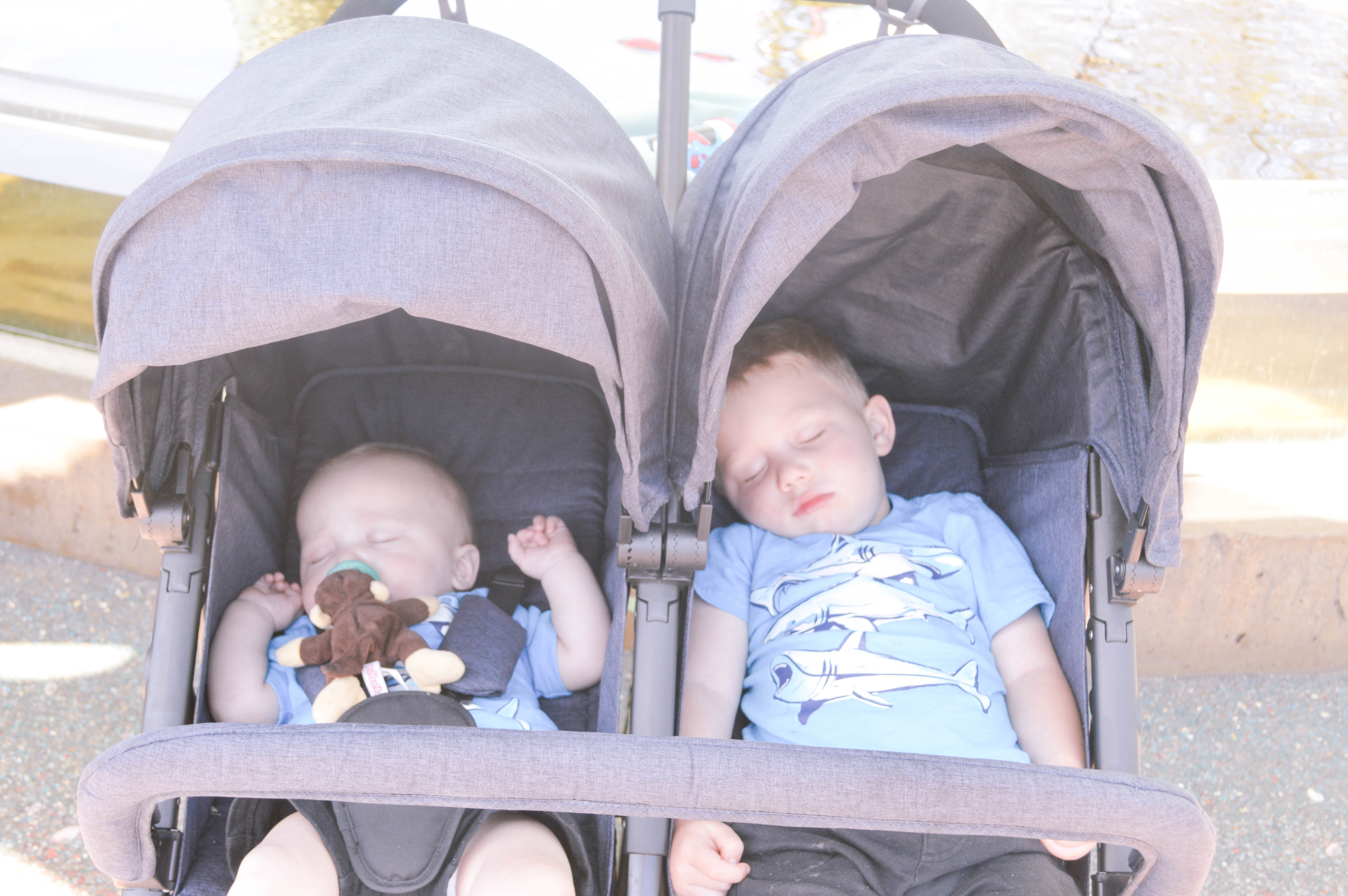 Buy tickets HERE.
xoxo.
Pin It!