Disclaimer: This post is in collaboration with Ruthie Grace Boutique. All opinions are my own.
I love when the weather starts getting warmer and spring starts to come out. Granted, I live in Colorado where it can be 70 degrees one day and 20 degrees the next, even in April, so I take all the warm spring days I can get!
Since I live in Colorado It's cold usually October-May. Fall and Spring can be just as cold as Winter, so Summer is really the only truly warm season we get! Once the warm weather starts creeping in, I start preparing my wardrobe. I love switching out my sweaters for dresses and my boots for sandals, it's the best time of the year!
Recently, I received some items from Ruthie Grace Boutique I wanted to share with you. Ruthie Grace is an adorable little clothing boutique based in Texas. I found them on Instagram and have been shopping their site every since! They sell adorable clothes at a great price point.
Cute Spring Outfits from Ruthie Grace Boutique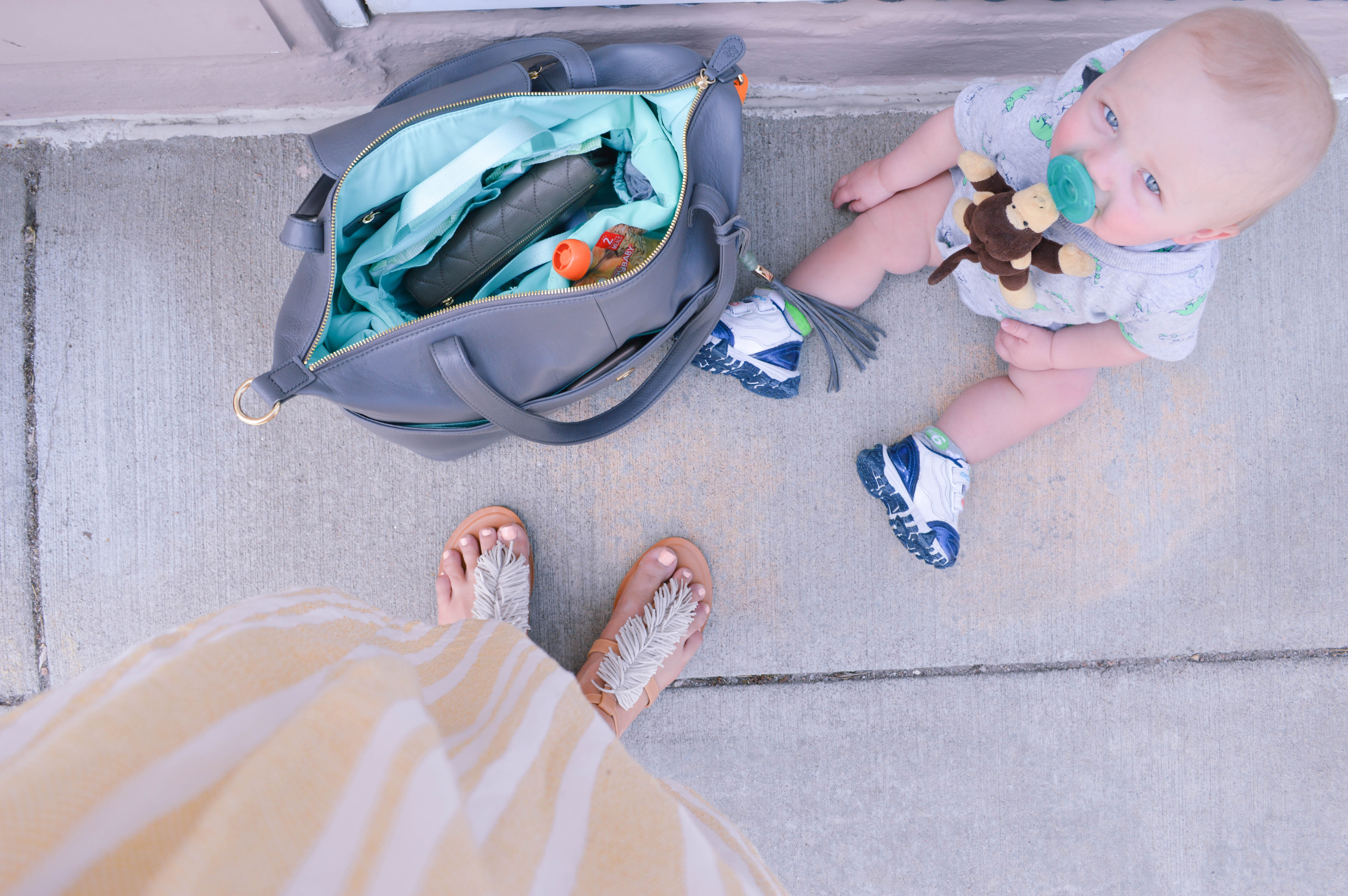 Diaper bag c/o Lily-Jade. Shop here. 
Here, I'm wearing the Pheobe Dress. I love the yellow color, the length, the buttons, the pockets- everything! It pairs well with a lace bralette and a pair of wedges or flats. Maybe even a wide brimmed hat?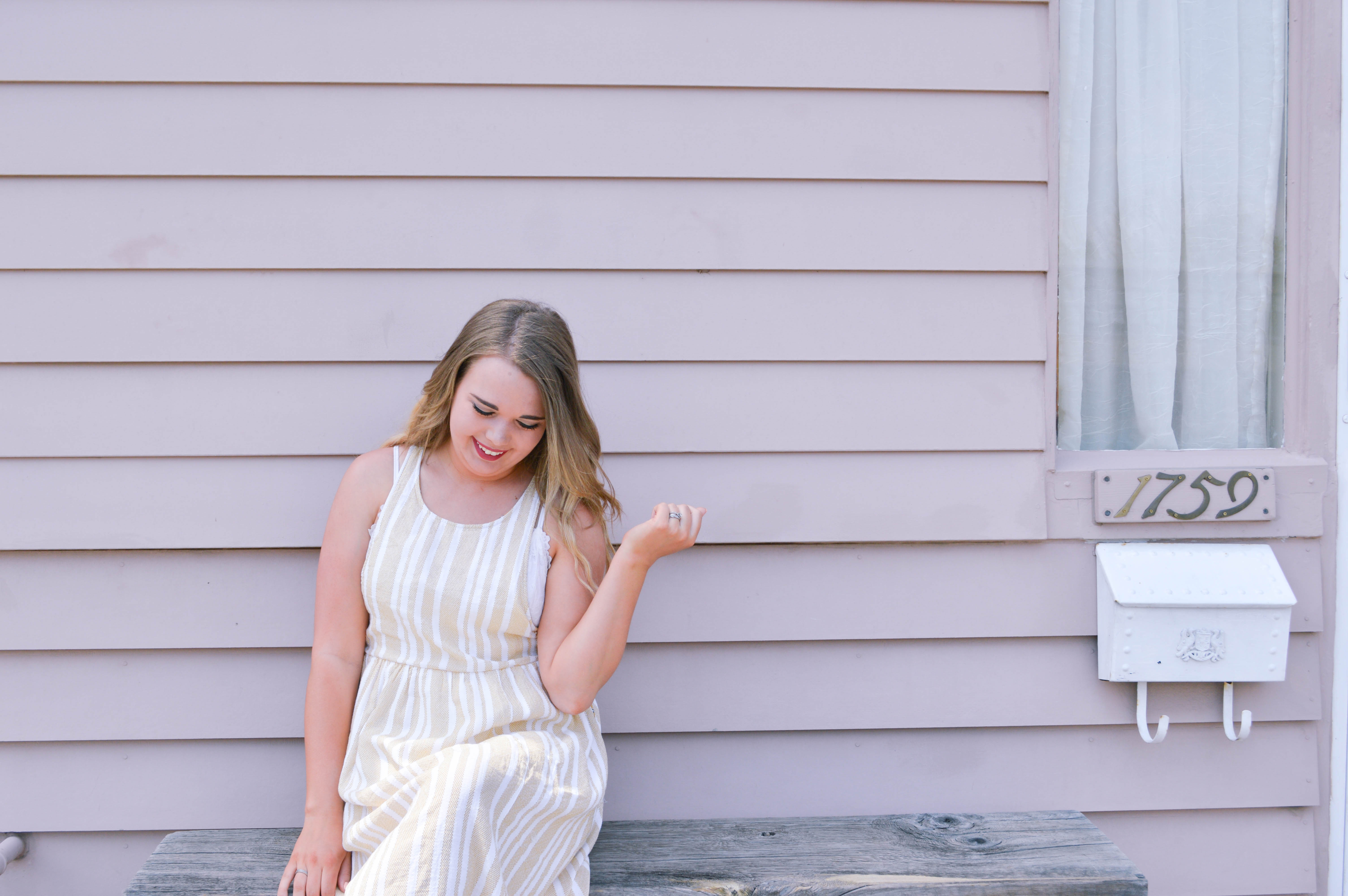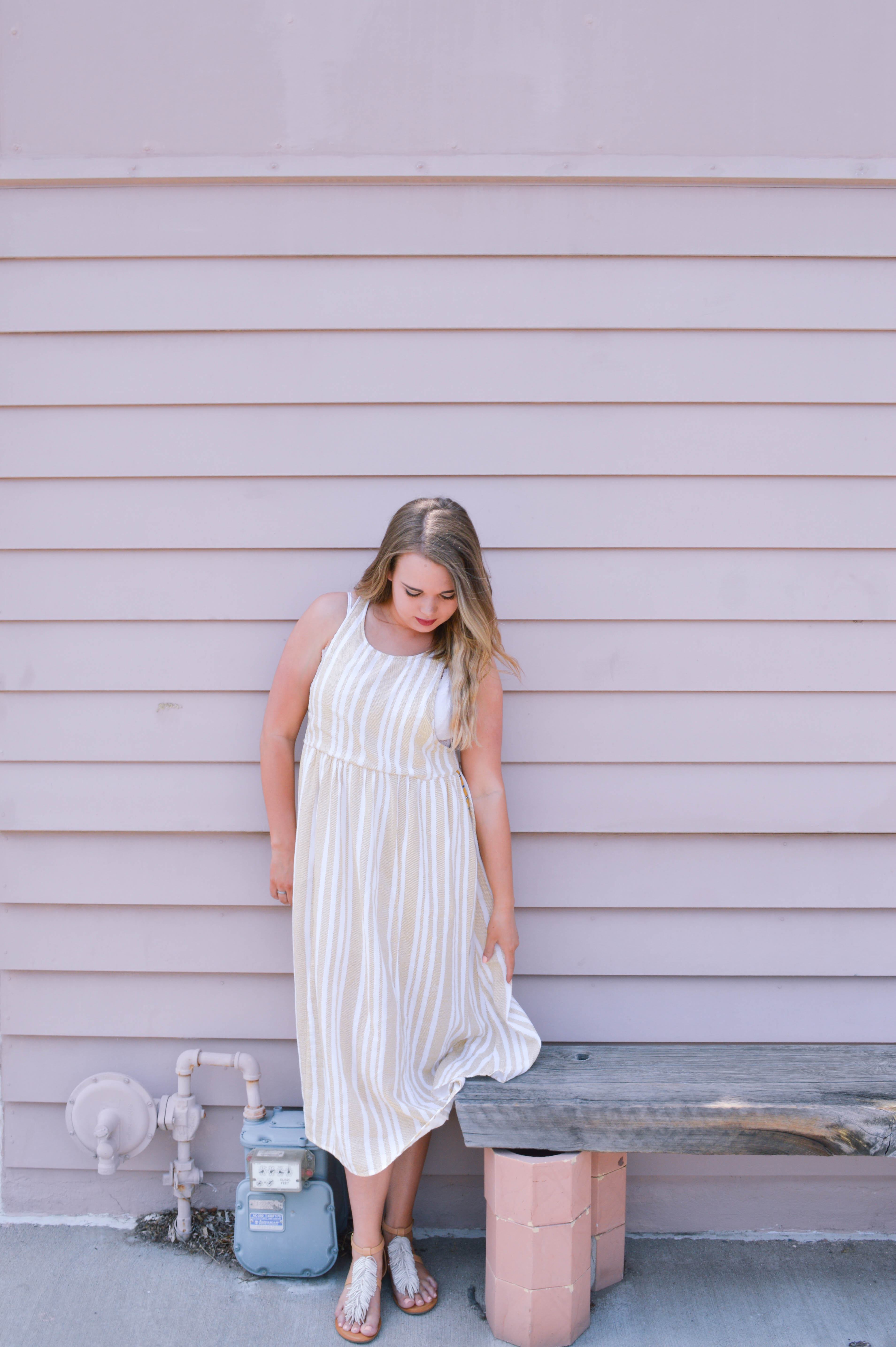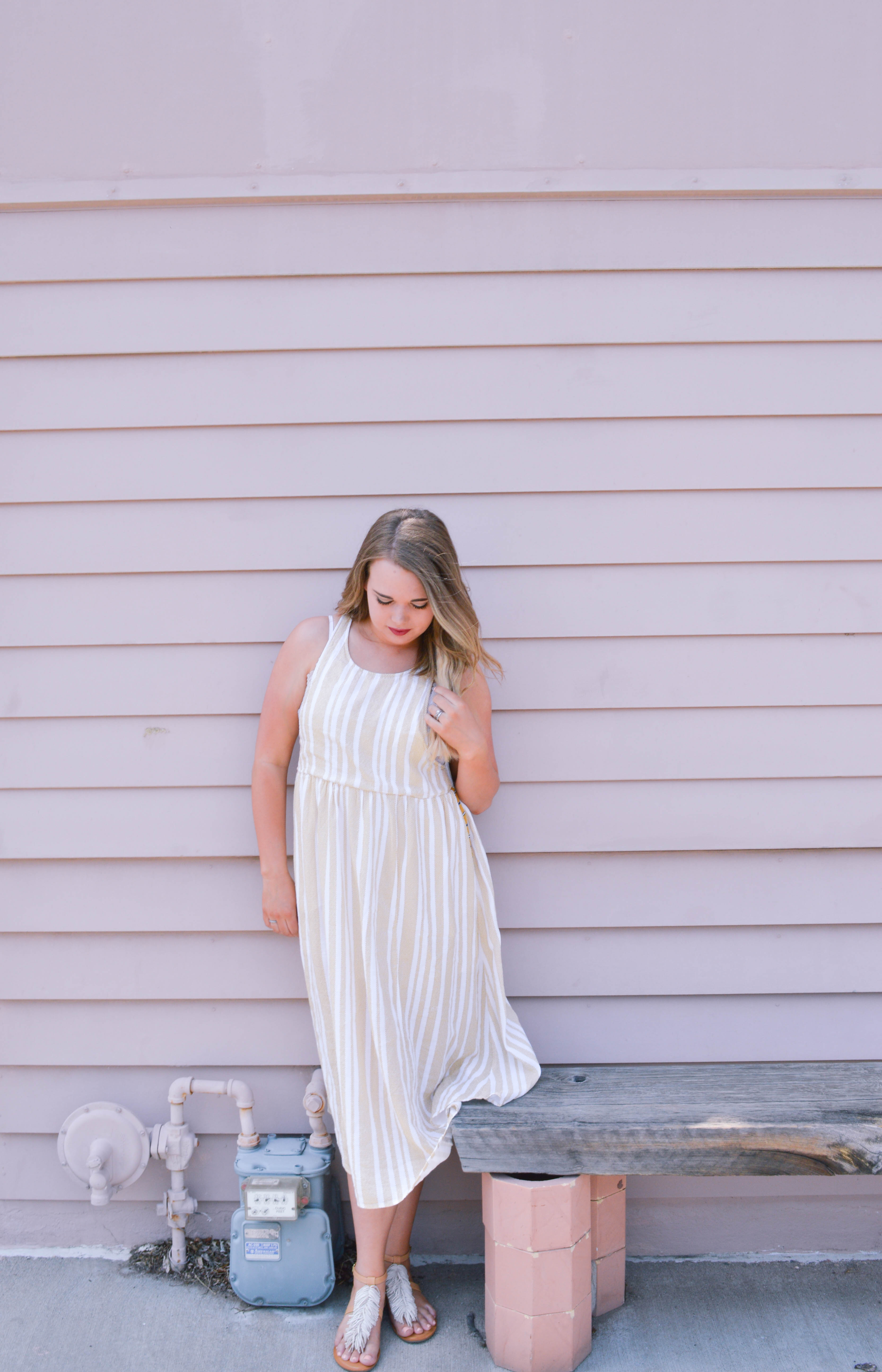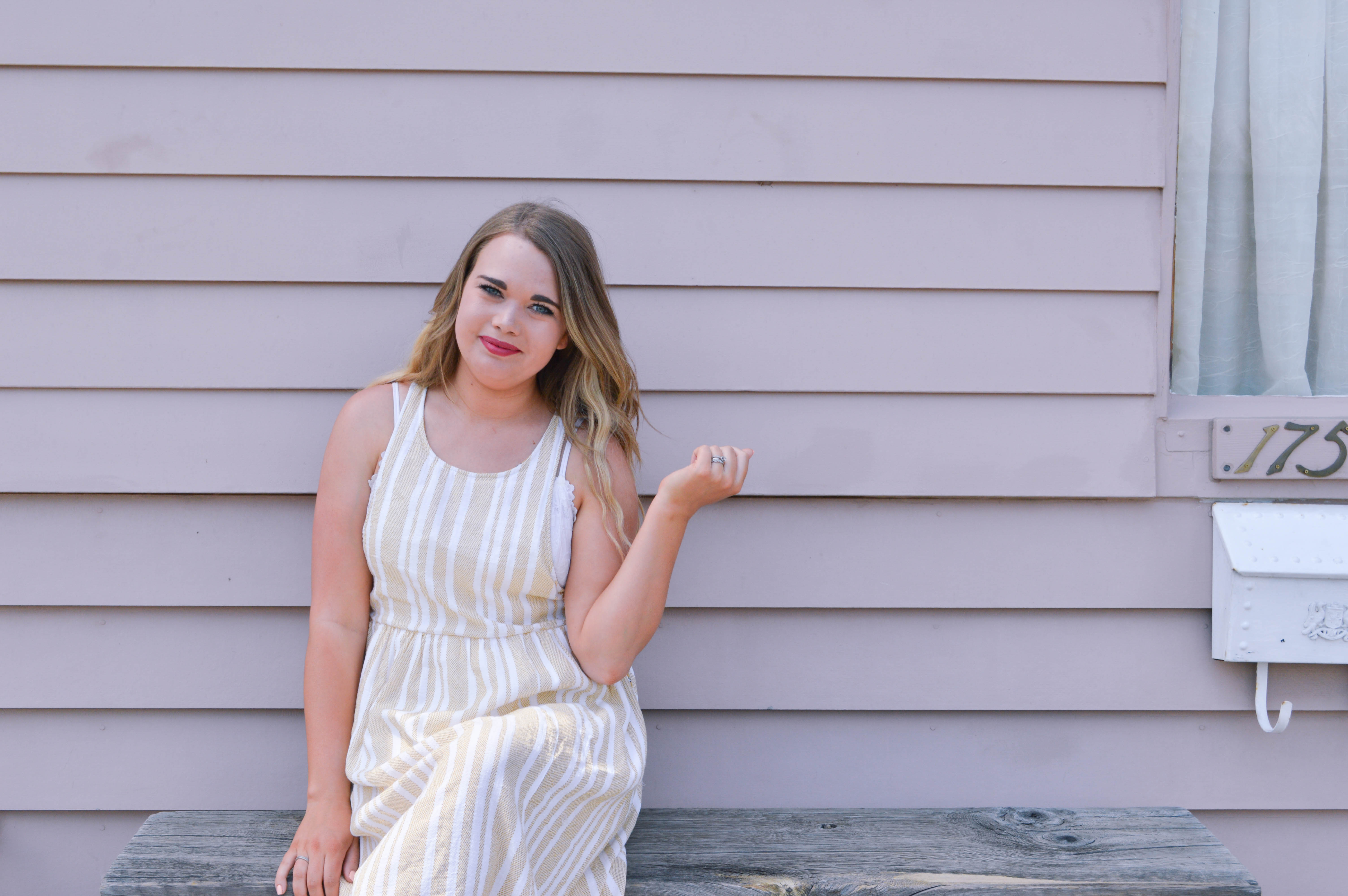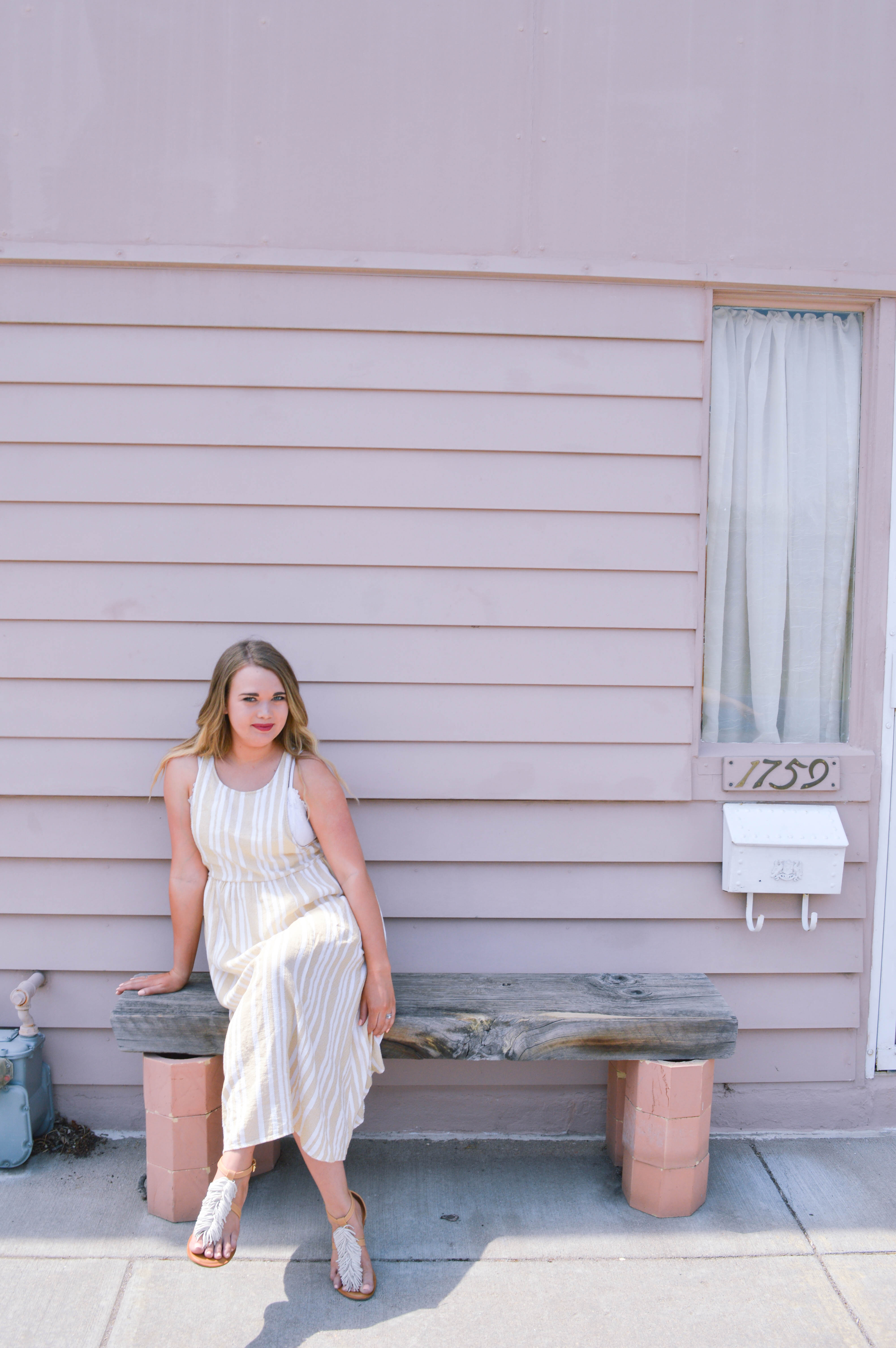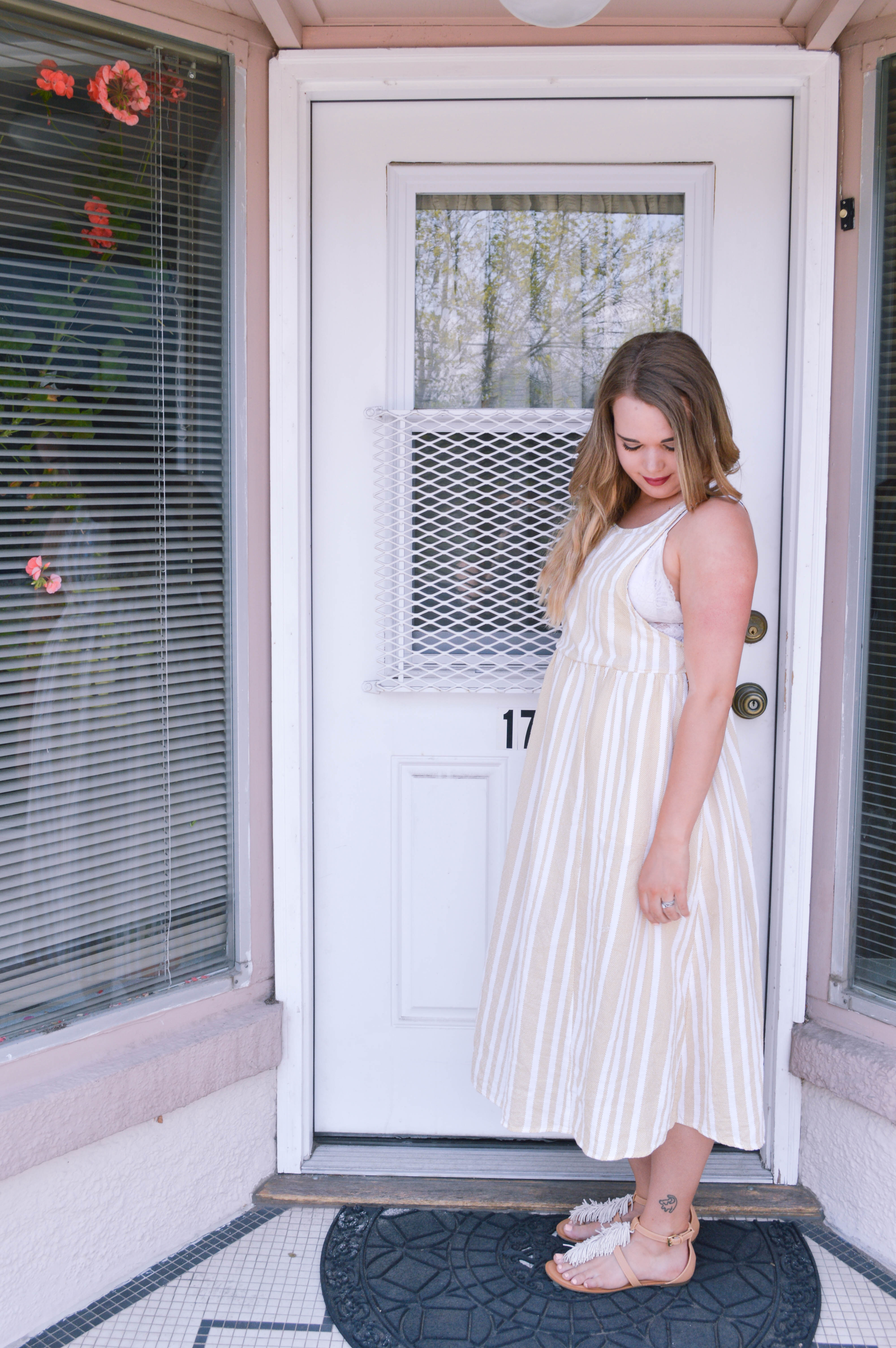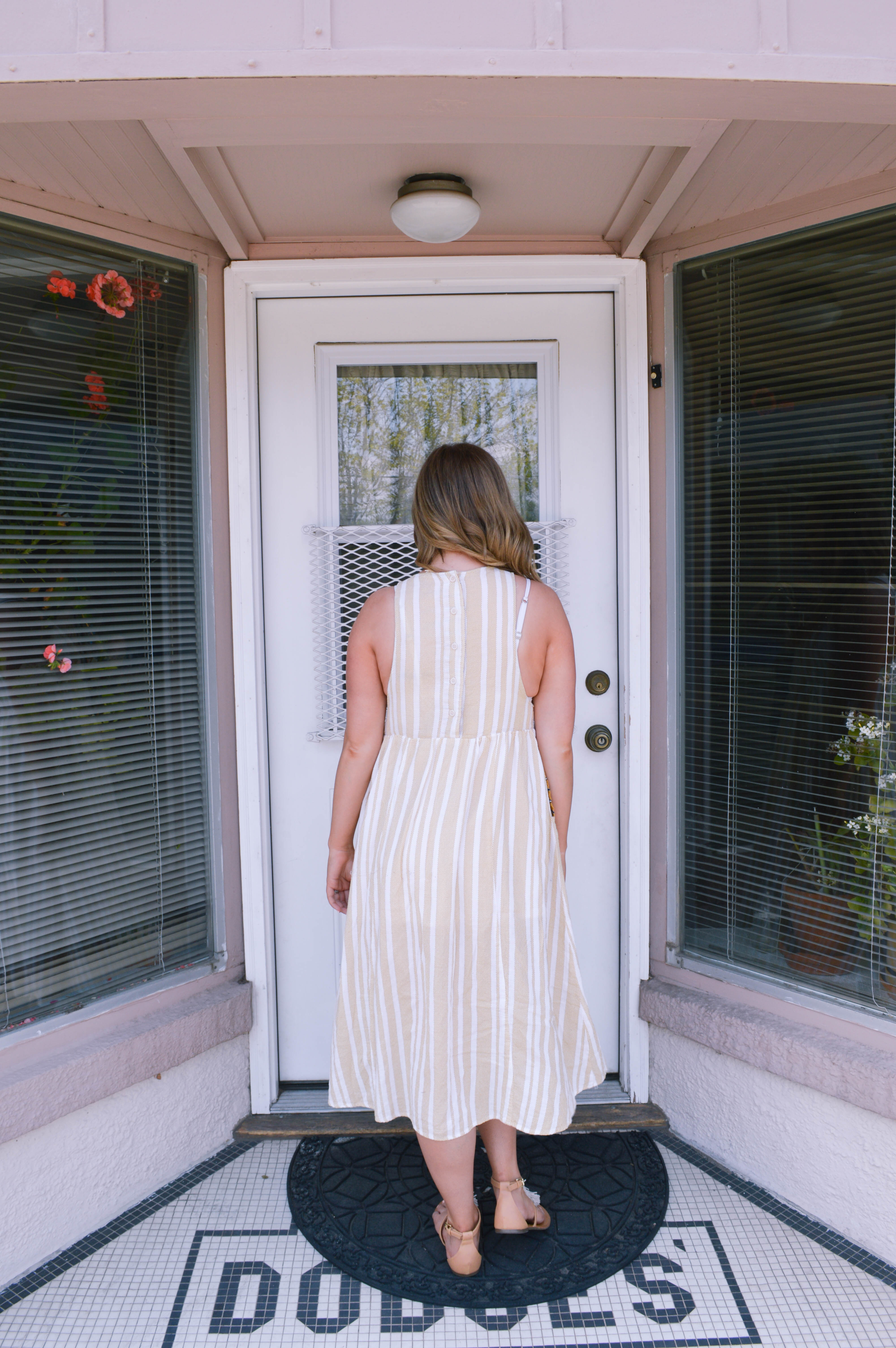 Shop here.
Here, I'm wearing the Ruthie Grace boutique Mila shirt in Navy. I love the ruffle sleeves and the knot tie in the front. Or, leave it untied and tuck it into something high waisted! It pairs great with shorts and some trendy flip flops. Or distressed denim and some wedges for an edgier, sexier look.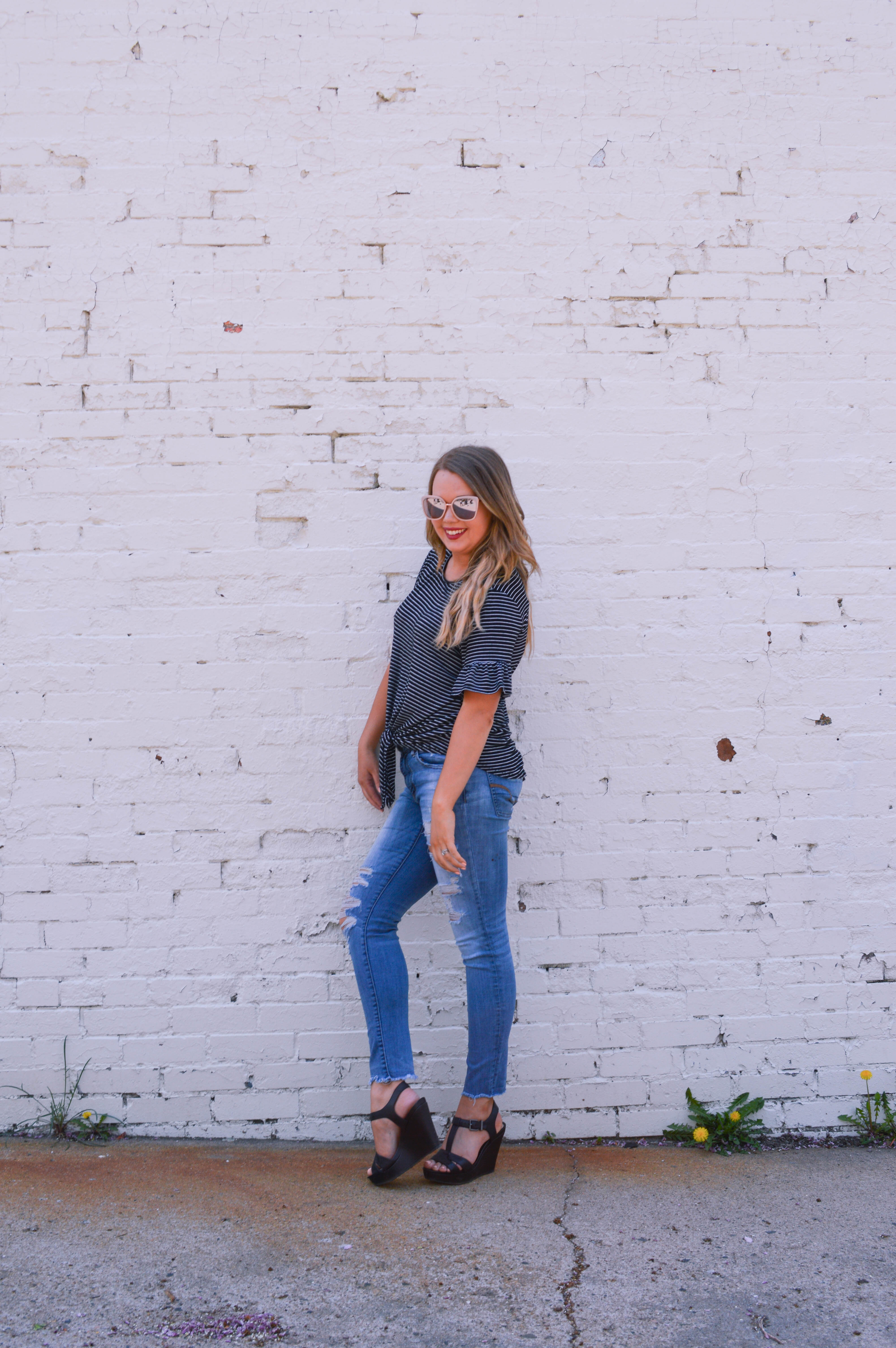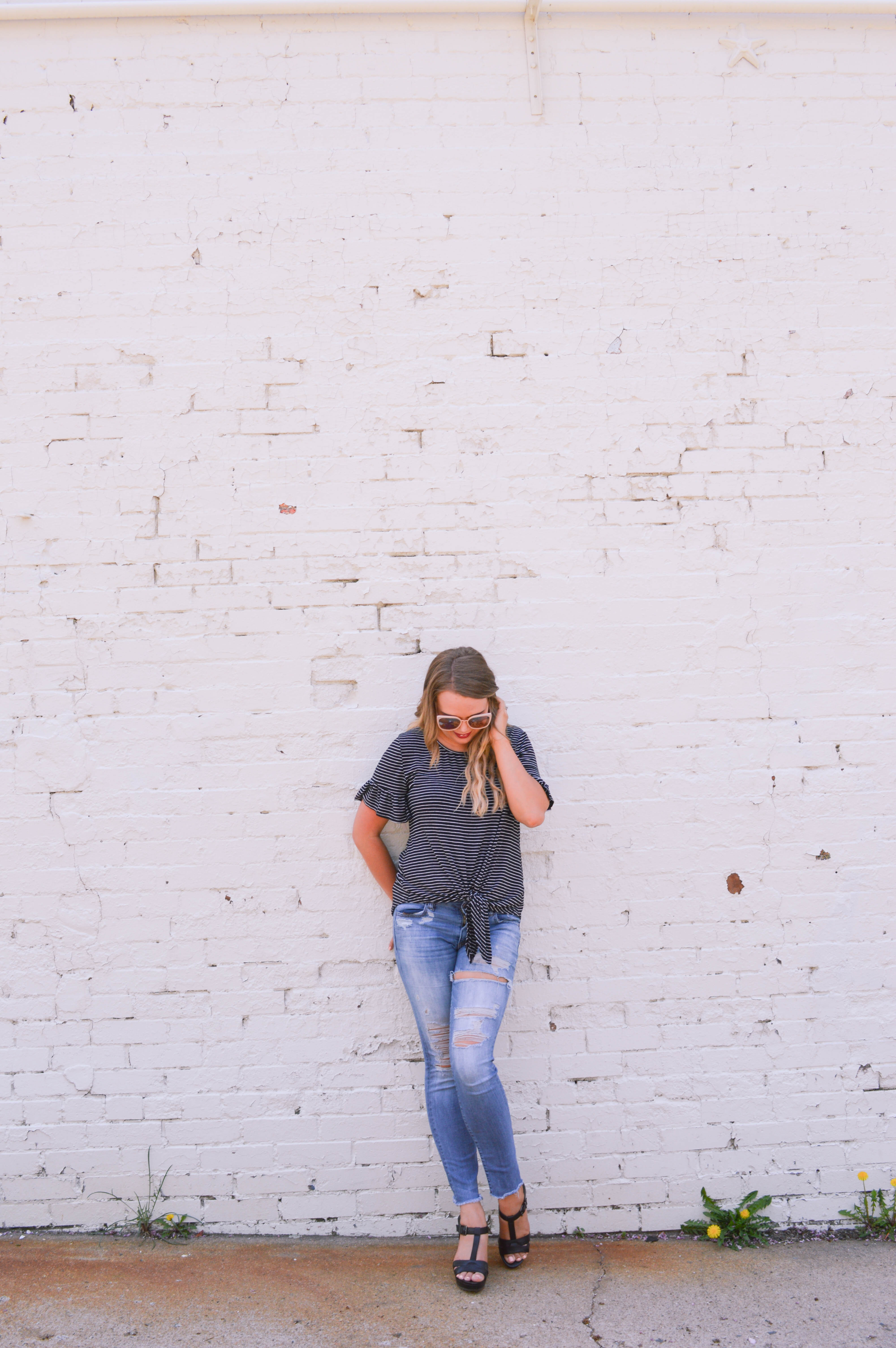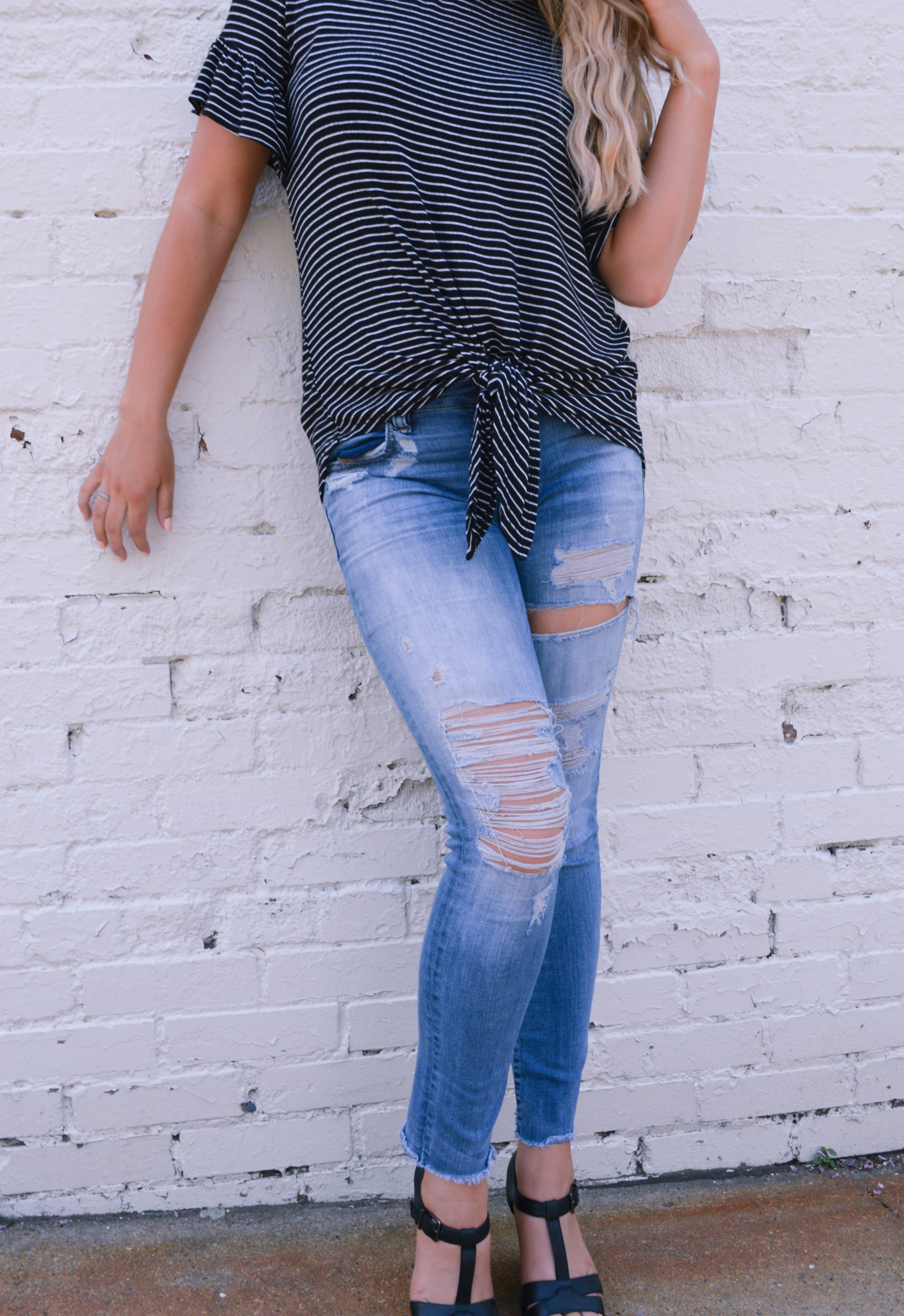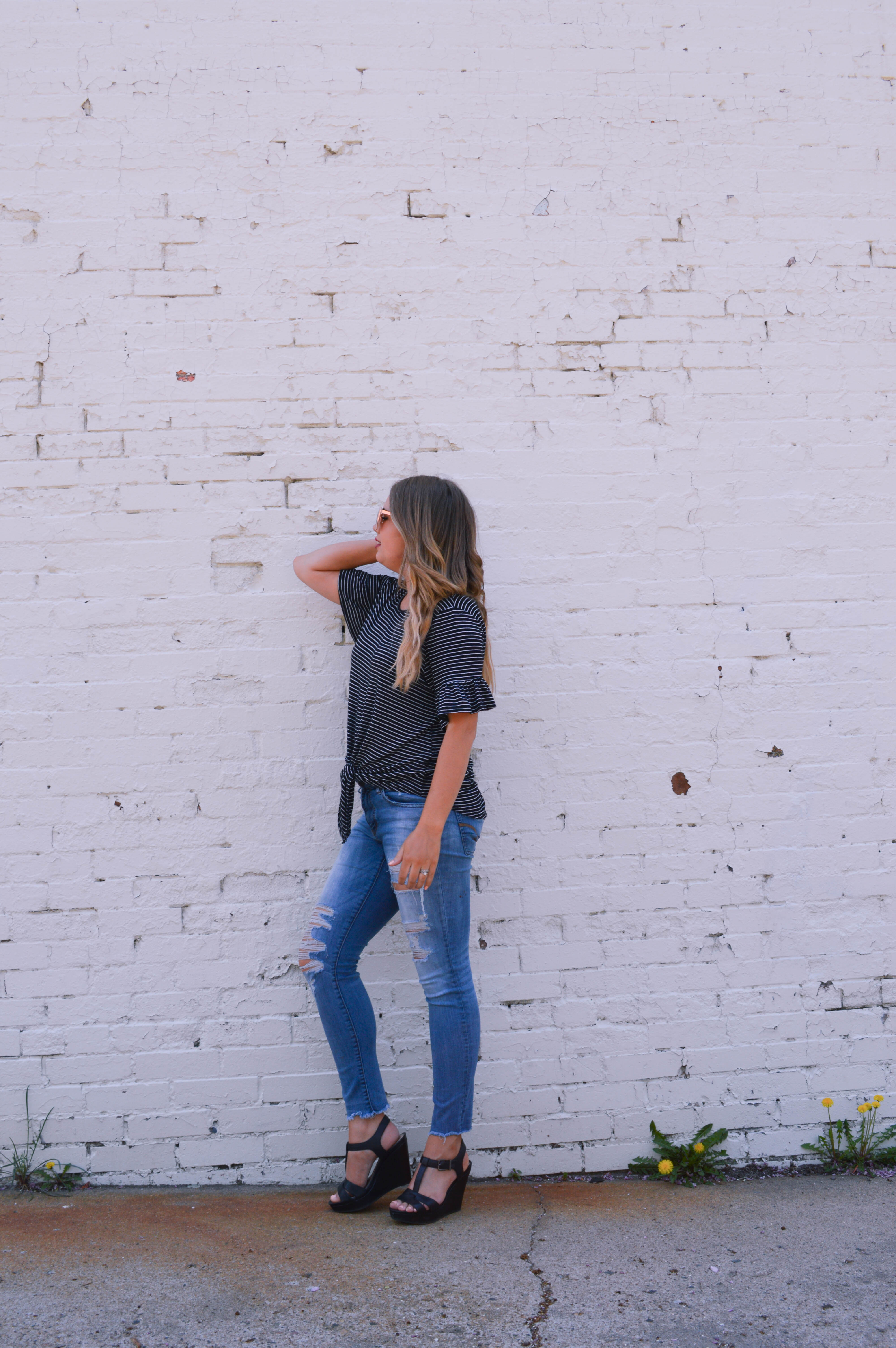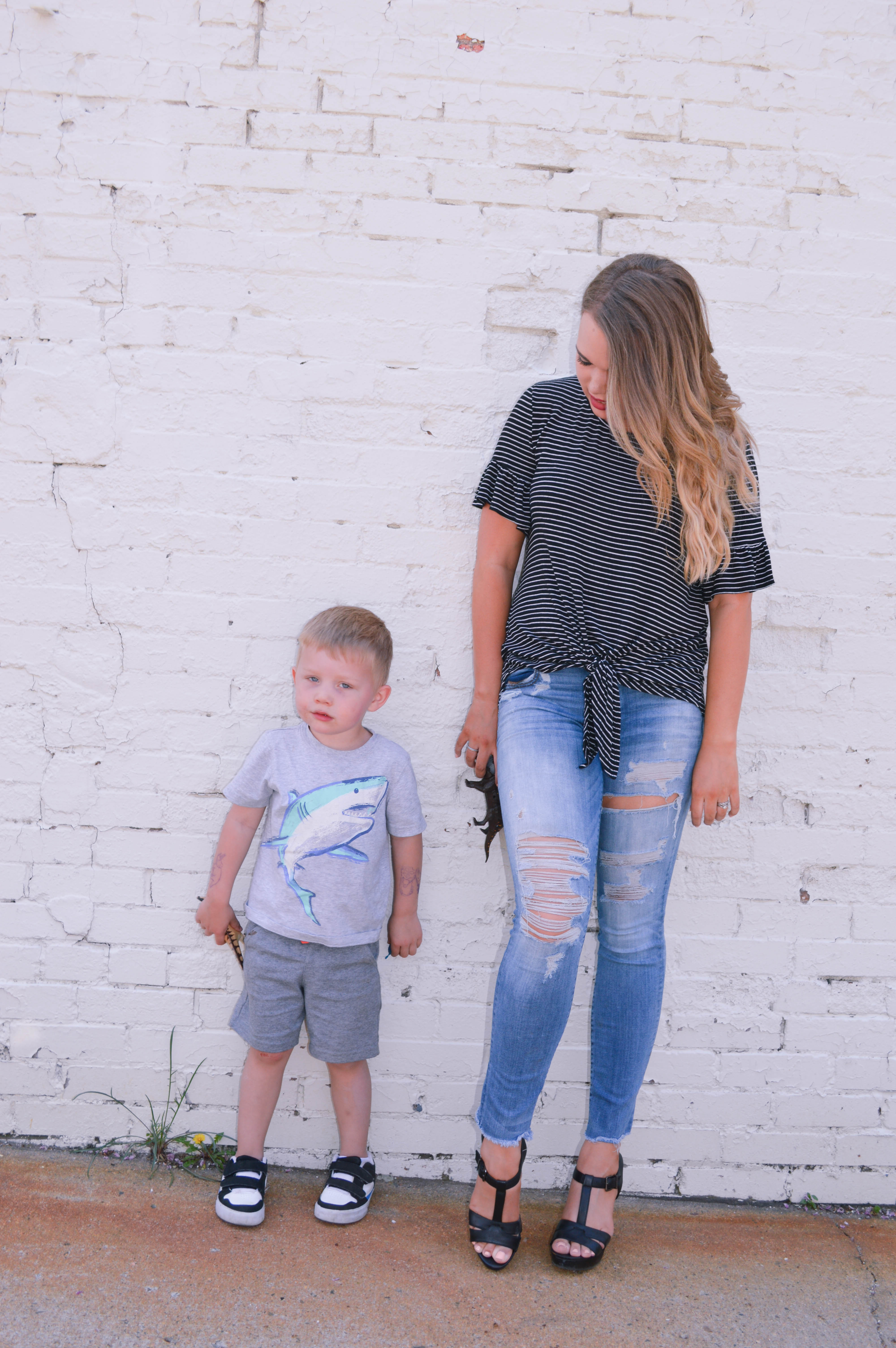 Shop here.
Get 15% off at Ruthie Grace Boutique with code "KATIE15" at checkout!
What are you wearing this spring? Be sure to check out Ruthie Grace Boutique!
| Shop | Facebook | Instagram | Twitter |
Loving this Ruthie Grace Boutique feature, click here now for more of my favorite styles!!
xoxo.
Pin It!