We LOVED staying at the Courtyard Anaheim Theme Park Entrance at Disneyland! This hotel was such a treat. The hotel alone is a mini-vacation in itself, let alone that it's only a 5 minute walk from Disneyland!
The Courtyard by Marriot Anaheim Theme Park Entrance is actually closer to the Disneyland gates than the actual Disneyland hotel! It's only a 5 minute walk from your room to the turnstiles. Not only is the hotel super close to Disneyland, but it's also surrounded by great restaurants. You can easily head back to your room for naptime, a meal, or a swimming break! In the mornings you can effortlessly walk to get breakfast at one of the many nearby options.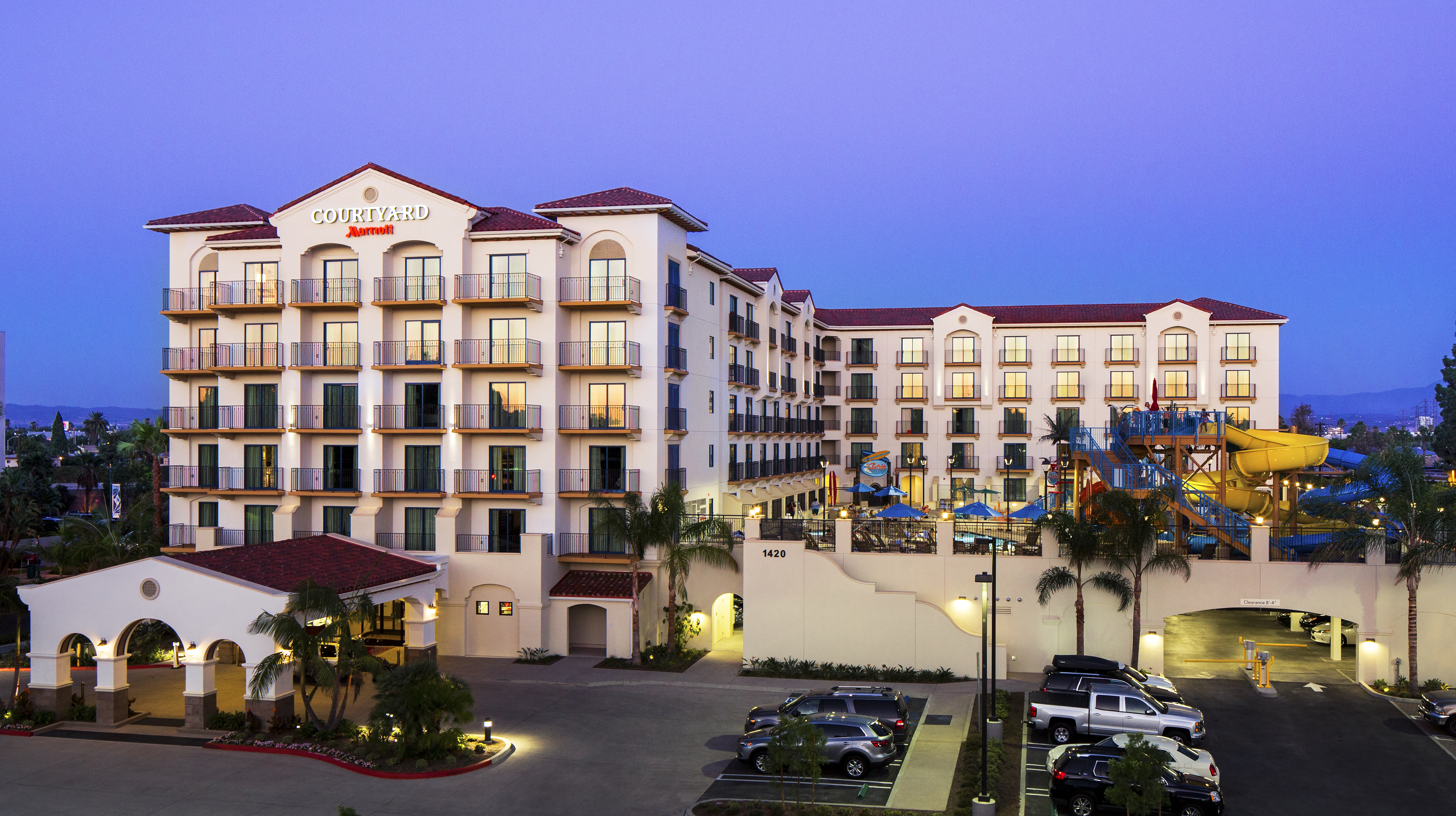 The Rooms
Each room is large and beautiful. A standard room features 2 queen beds and a bunk bed and include 2 showers, a microwave, a mini fridge, Kurig® coffee machine with complimentary Wolfgang Puck® coffee, a dining booth, a large flat screen TV with Netflix streaming services and free high-speed internet.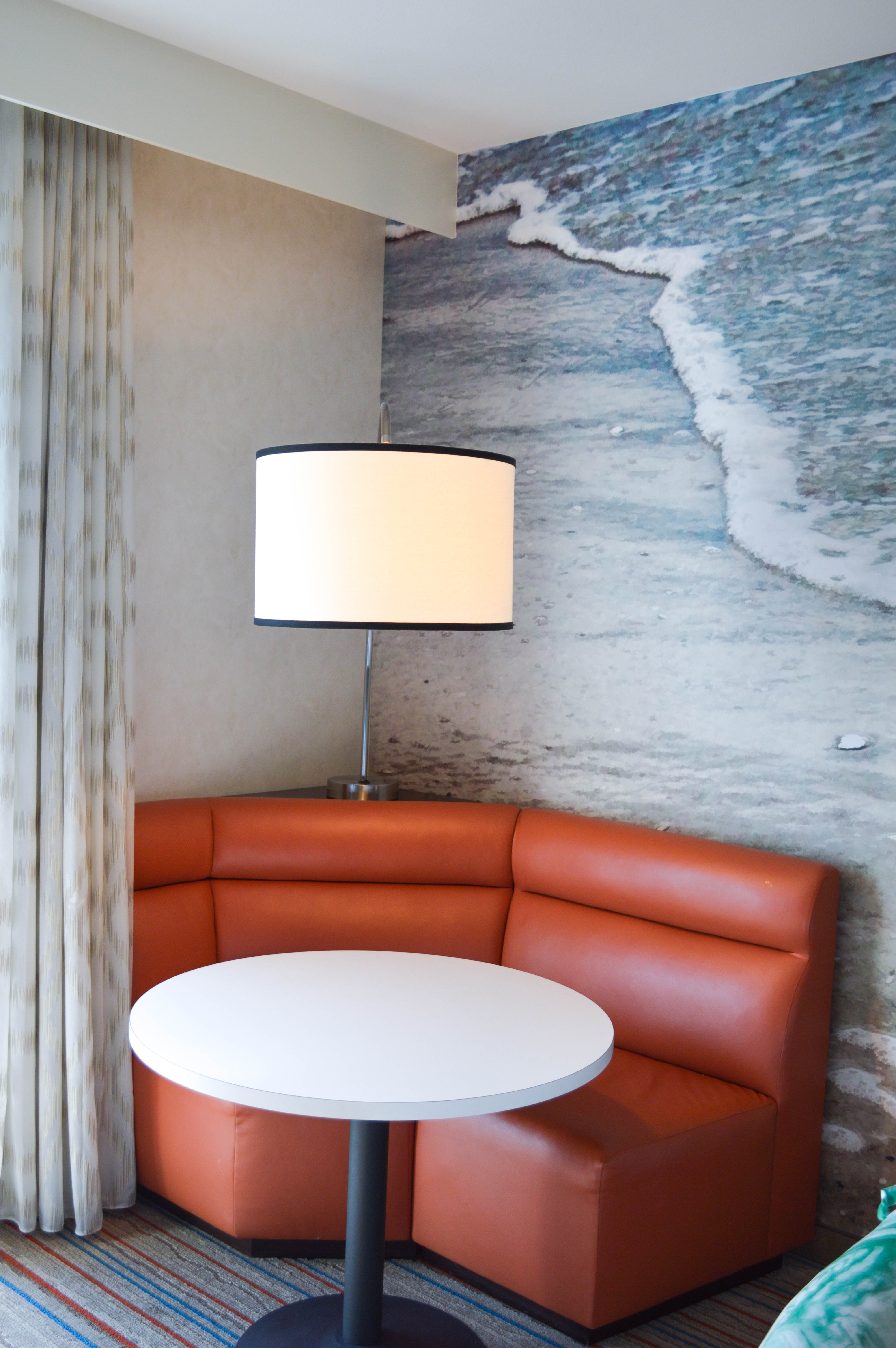 We had a standard room that slept 6 (2 queen beds + bunk beds), it was incredibly spacious and had more than enough room for Oliver's pack n' play crib as well. Our room also fit all our luggage and our double stroller and did not feel cramped, the room felt so large and comfortable!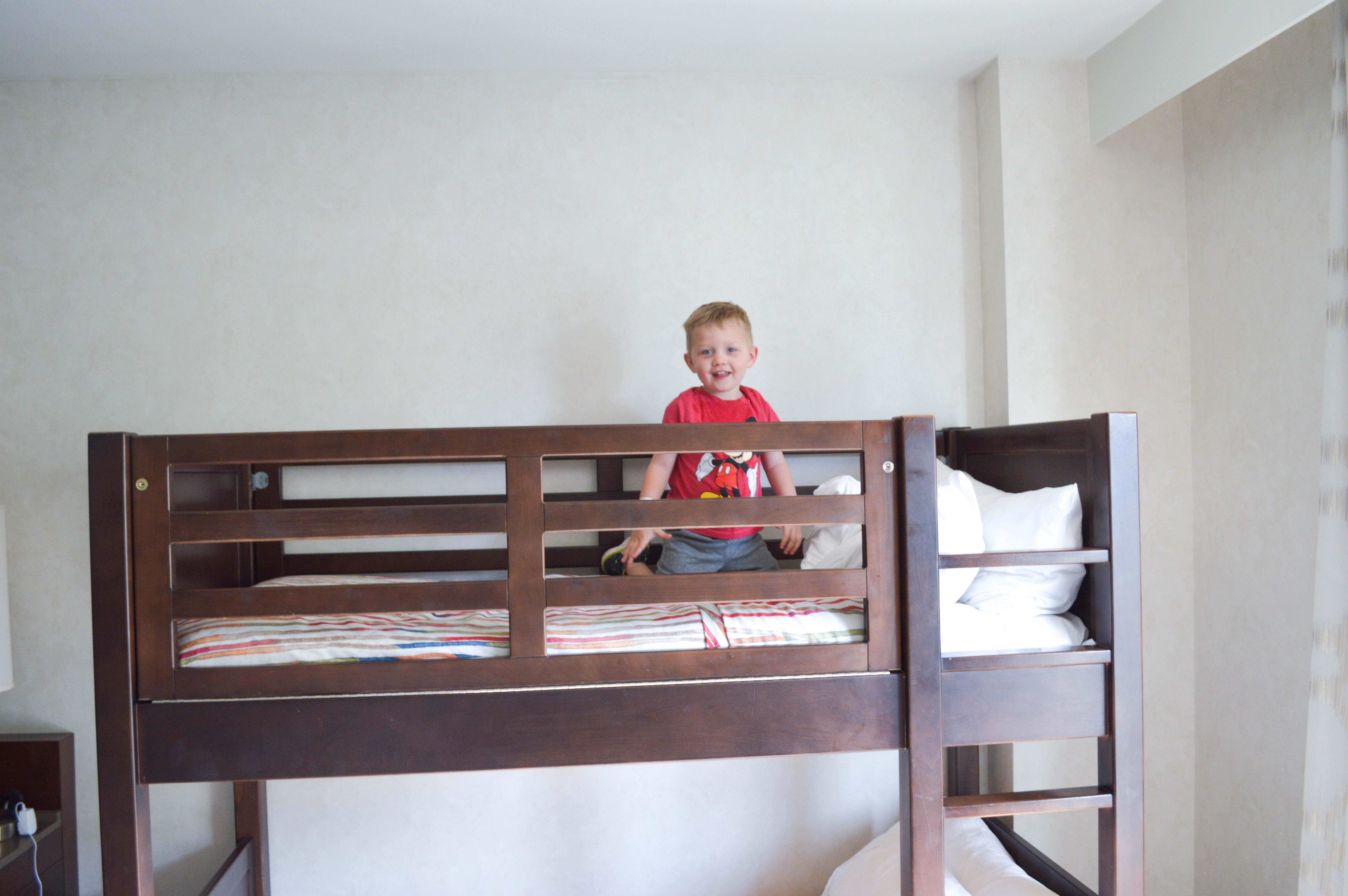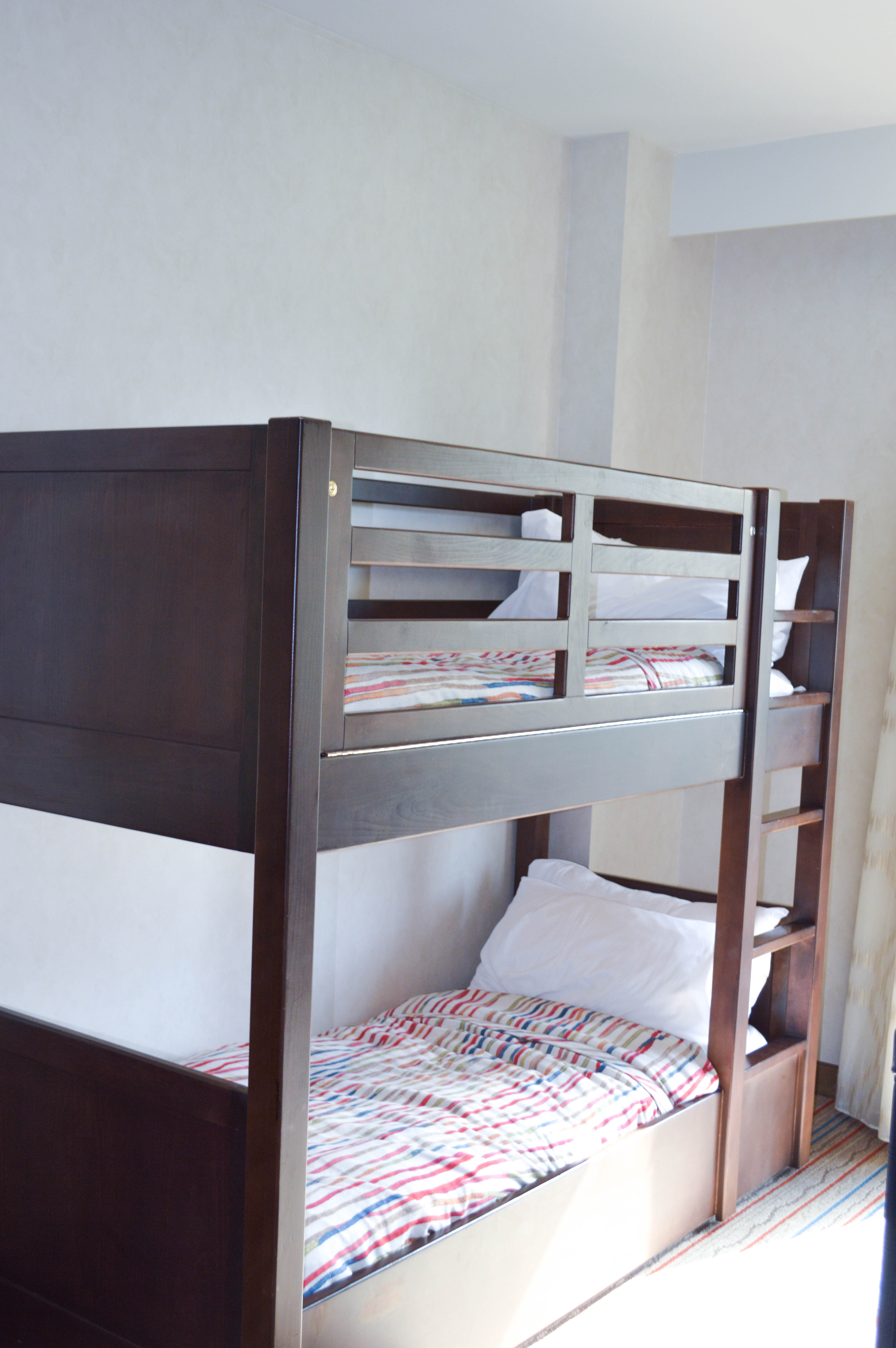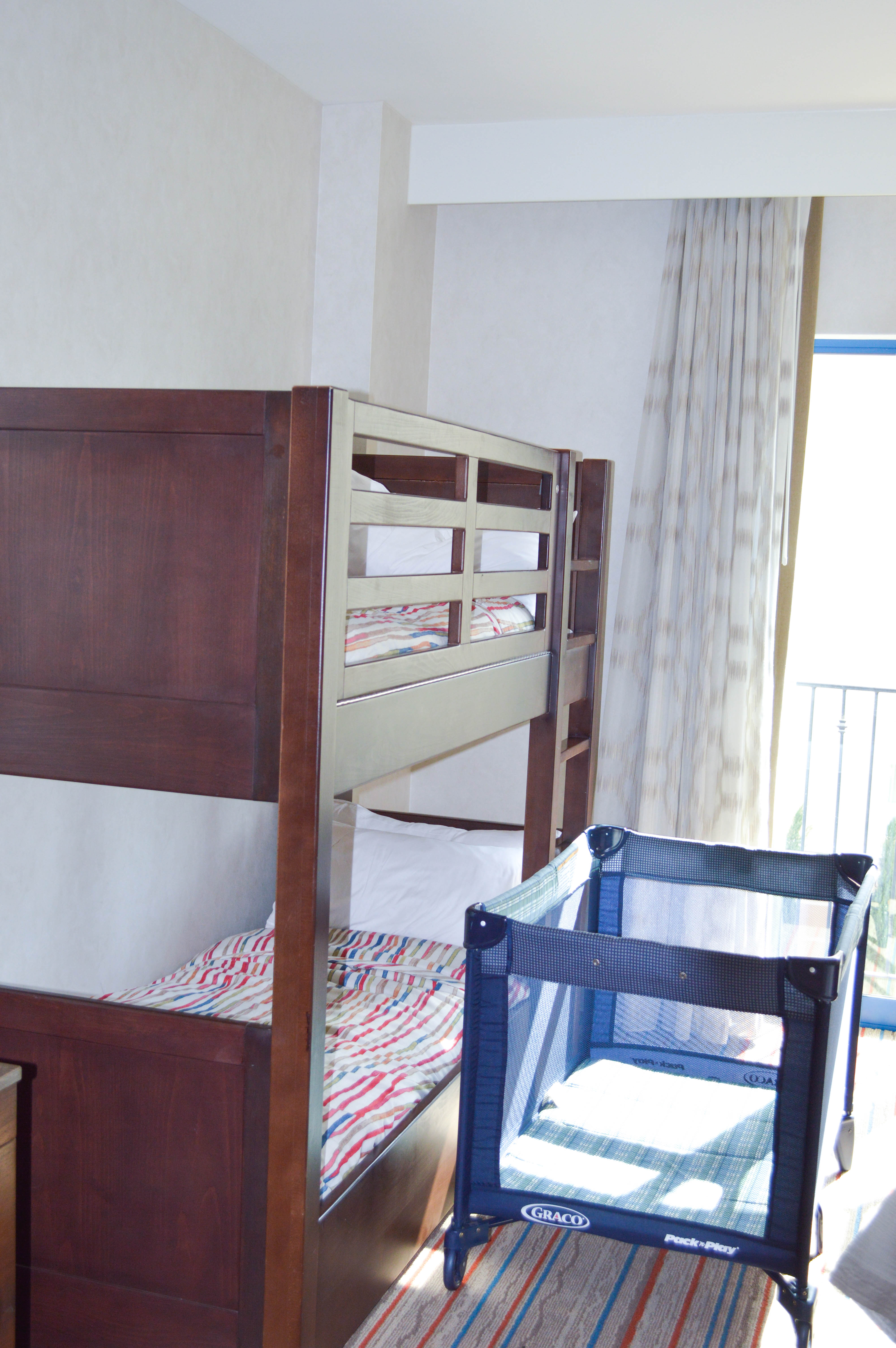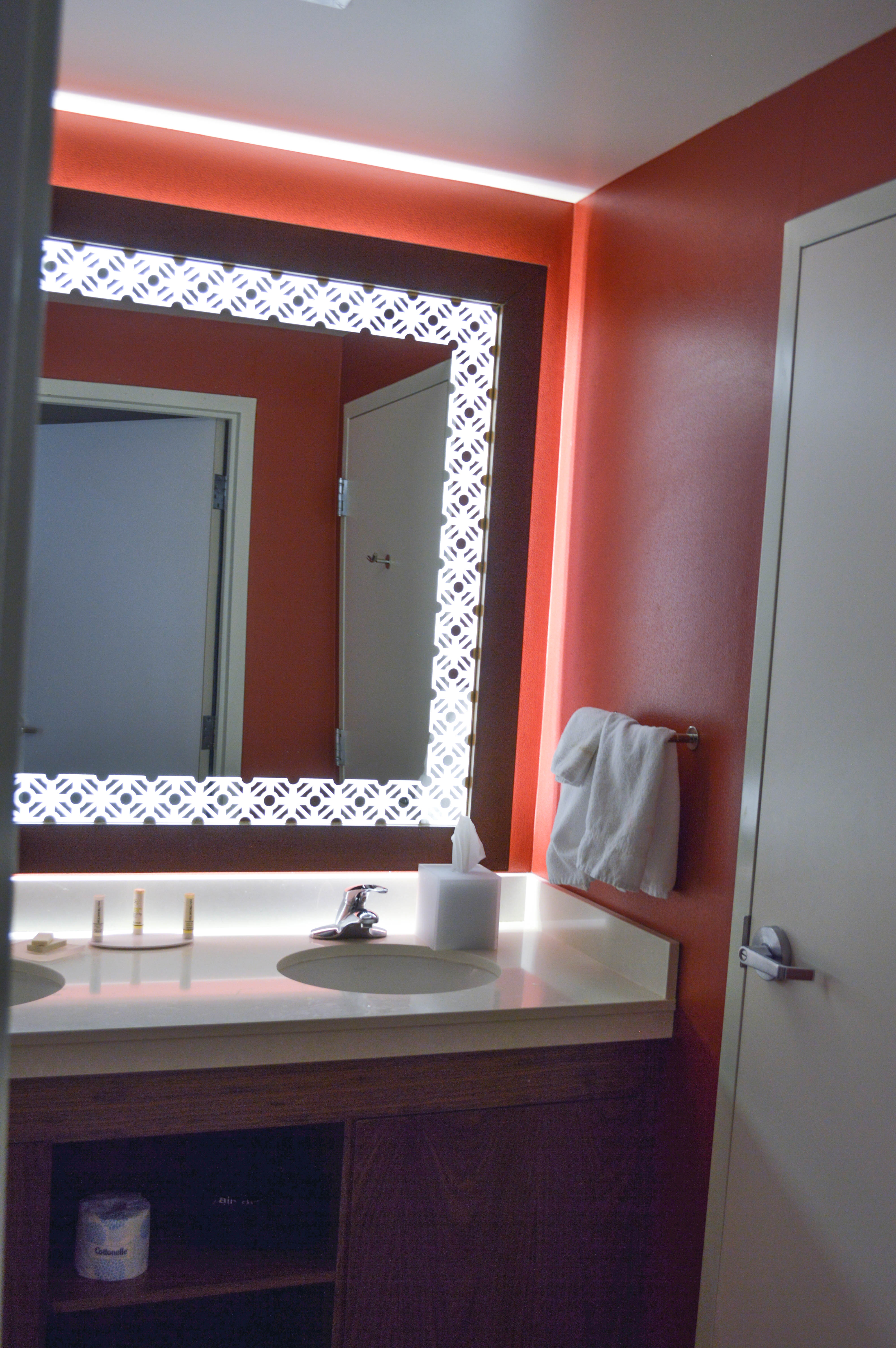 The Courtyard by Marriot Anaheim Theme Park Entrance also offers rooms with beautiful views of Disneyland, where you can even watch the fireworks! (You can also view fireworks from the hotel's waterpark, but more on that later.)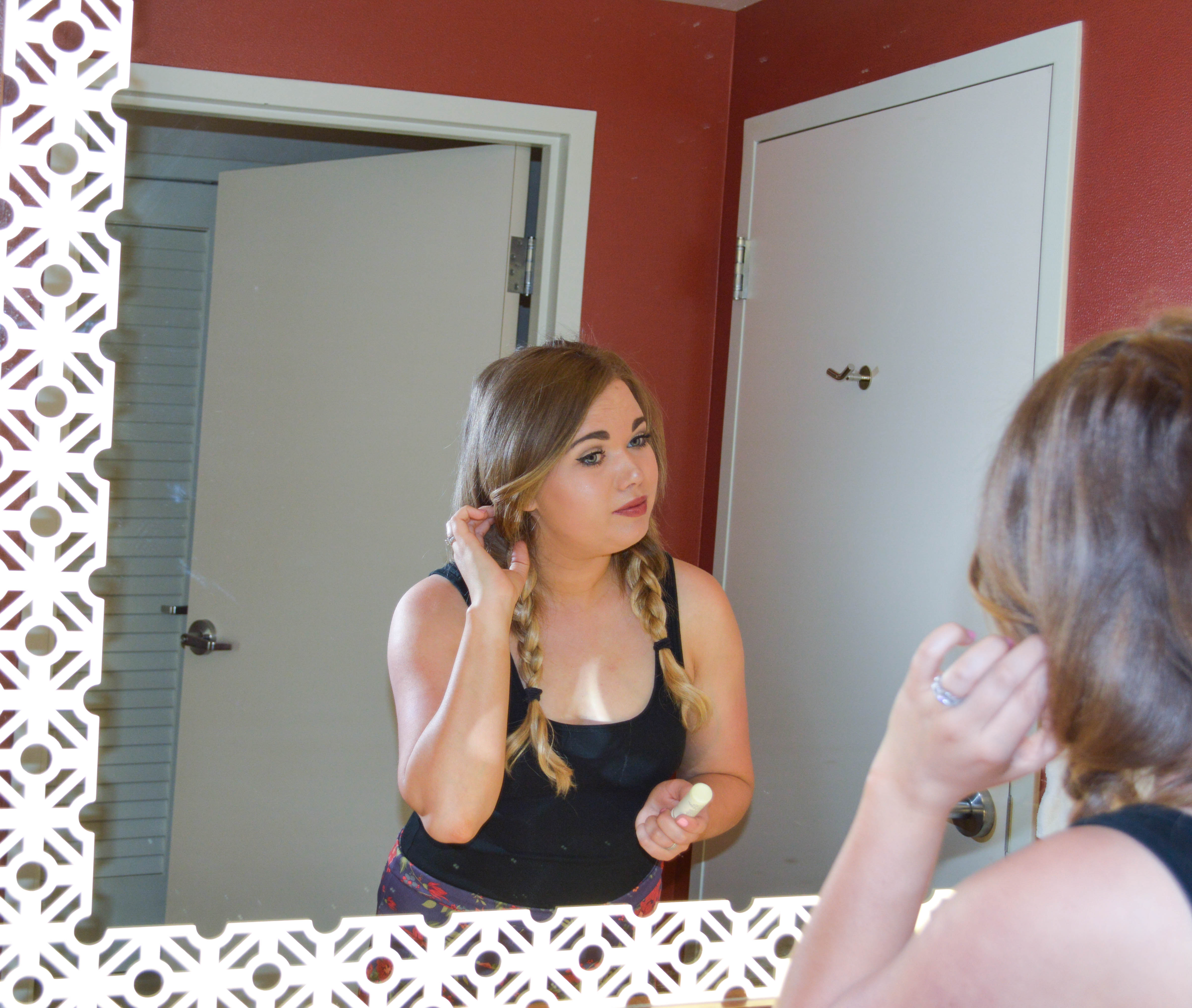 In addition to the standard room, you also have the option to upgrade to a suite. A suite offers extra space and added privacy. The suites at the Courtyard by Marriot Anaheim feature a private room separated by a door from a common area with the bunk beds. This can provide an easy solution to children's early bed times, or privacy for parents.
We loved our room, our children were comfortable and we were able to relax and watch Netflix as we drifted off to sleep after a long day at the parks. Normally when we visit Disneyland, we just drive up for the day and then drive all the way back to San Diego in the evening (an almost 2 hour commute), and it's completely exhausting. We loved being able to walk 5 minutes and be in a comfy bed! Plus we got to experience extra Disney magic the next morning, being so close to the parks.
The Amenities
The hotel also offers an onsite restaurant "The Bistro". They have a great menu perfect for breakfasts, a mid-day snack, or convenient dinners. They serve Starbucks coffee and are open from 6:30am to 11:00pm. You can also grab a great glass of wine here after a crazy day of chasing your children around. I highly recommend.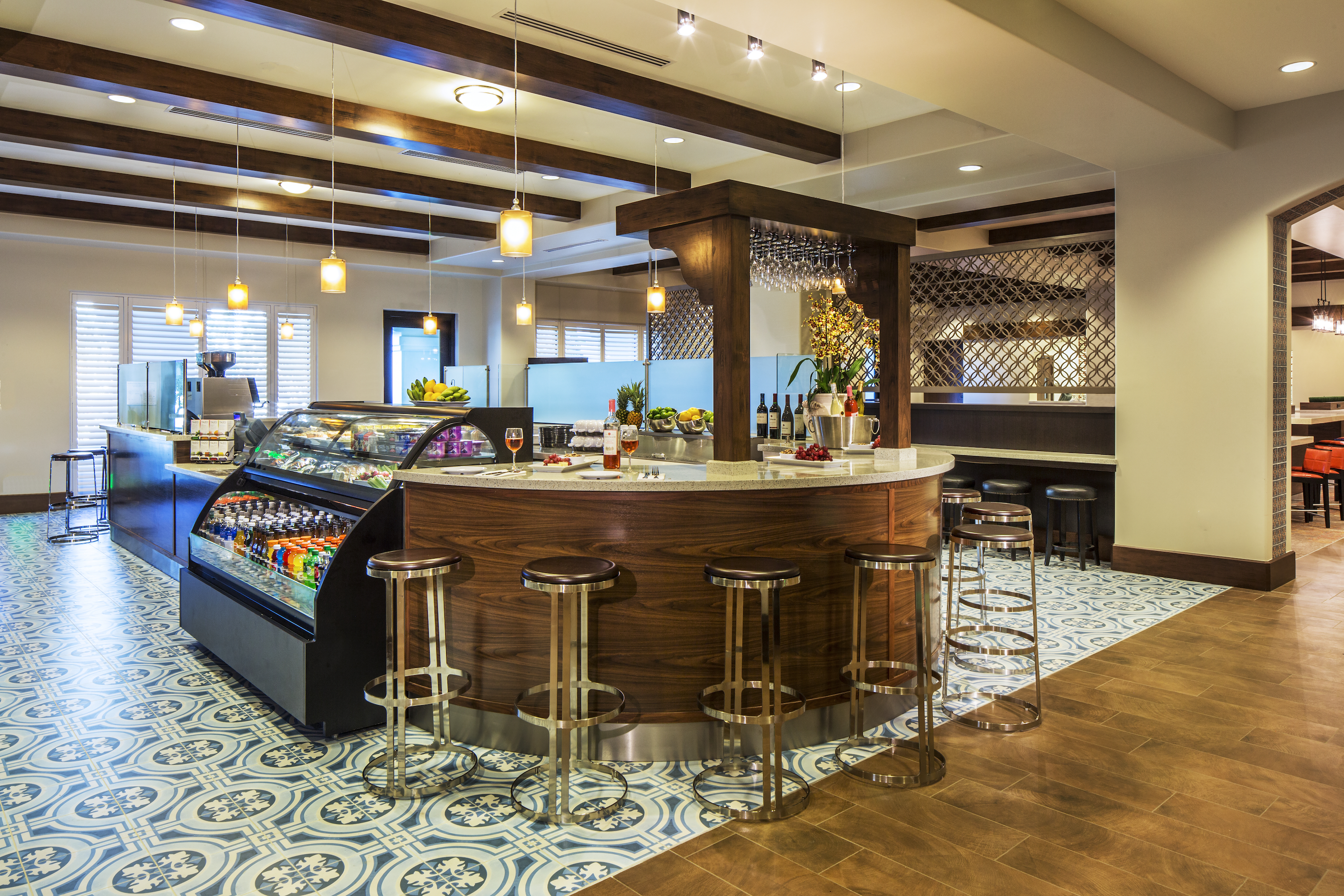 Just across the hall from The Bistro is The Market and Gift Shop. The Market is open 24 hours a day for drinks, snacks, and other necessities. The Gift Shop has tons of cute Disney gear and is open 7am-11pm.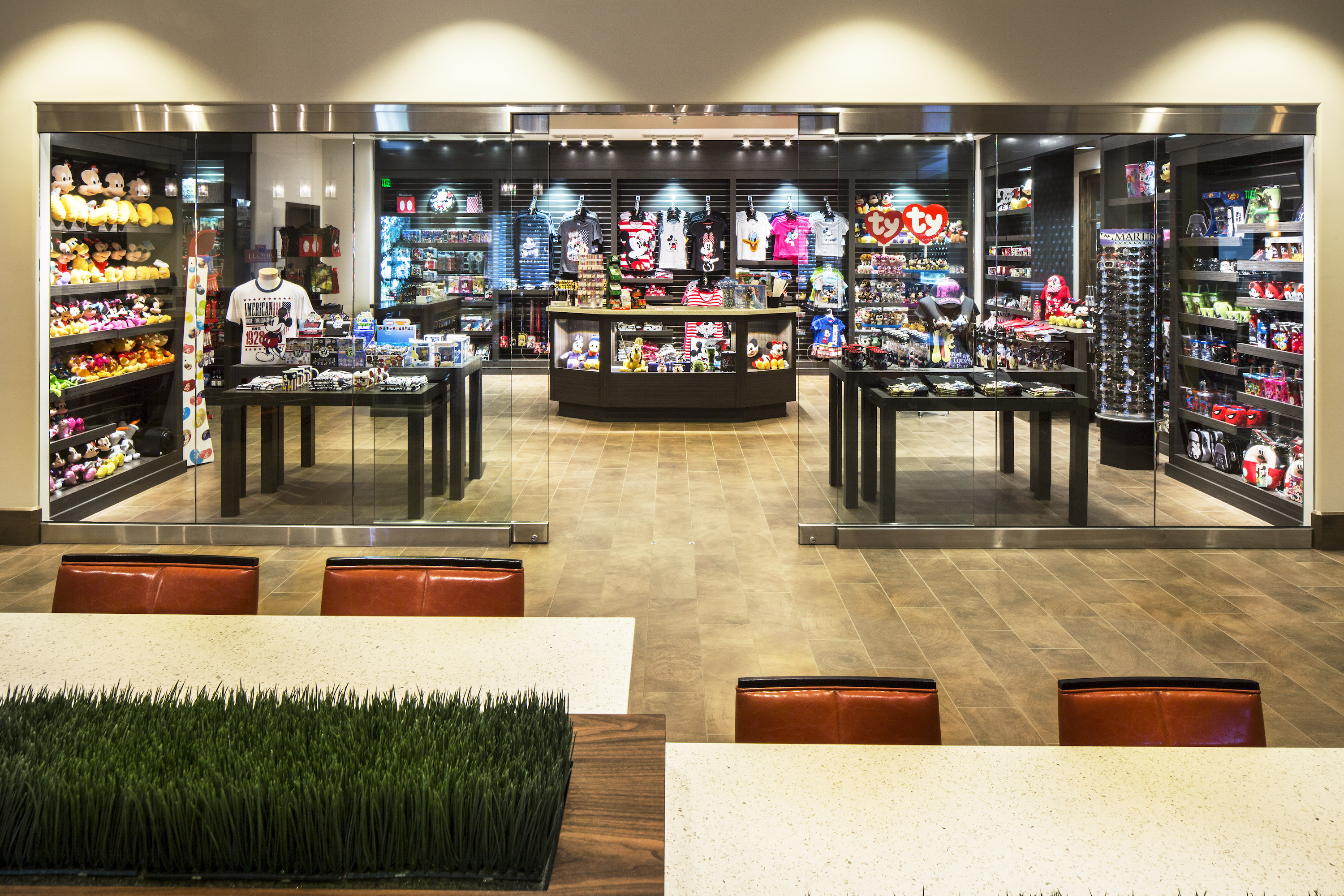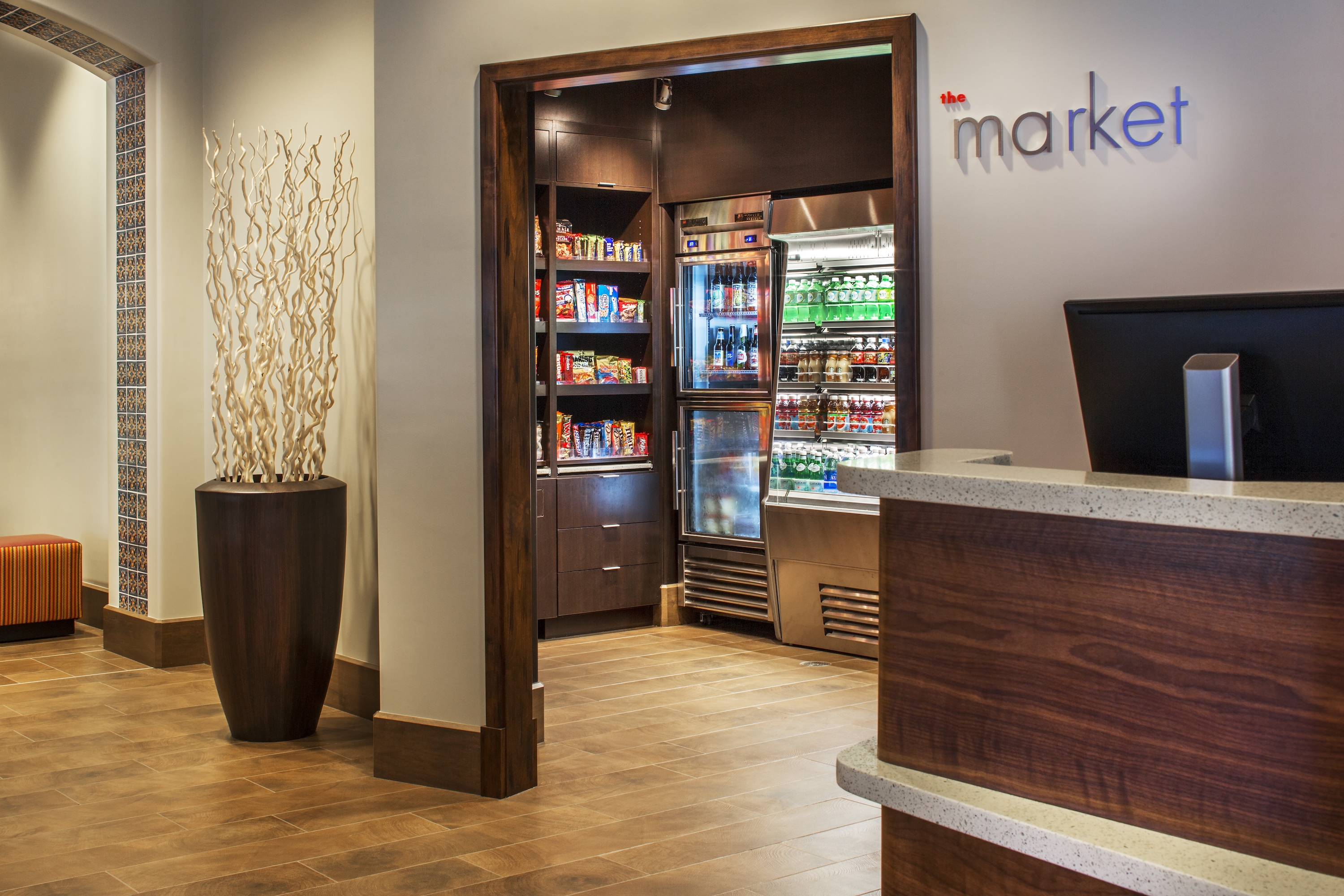 There's also a great fitness center and business center on site!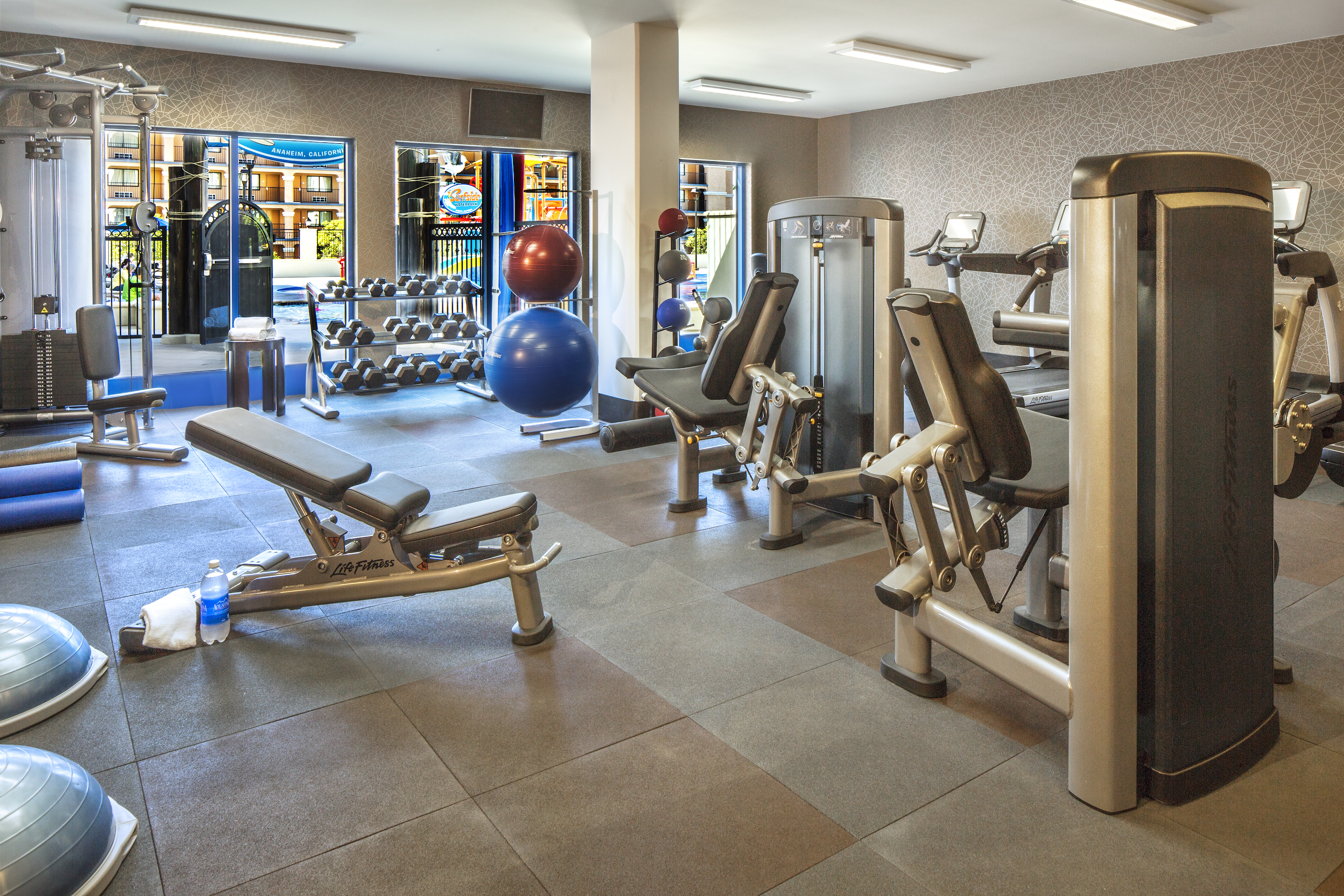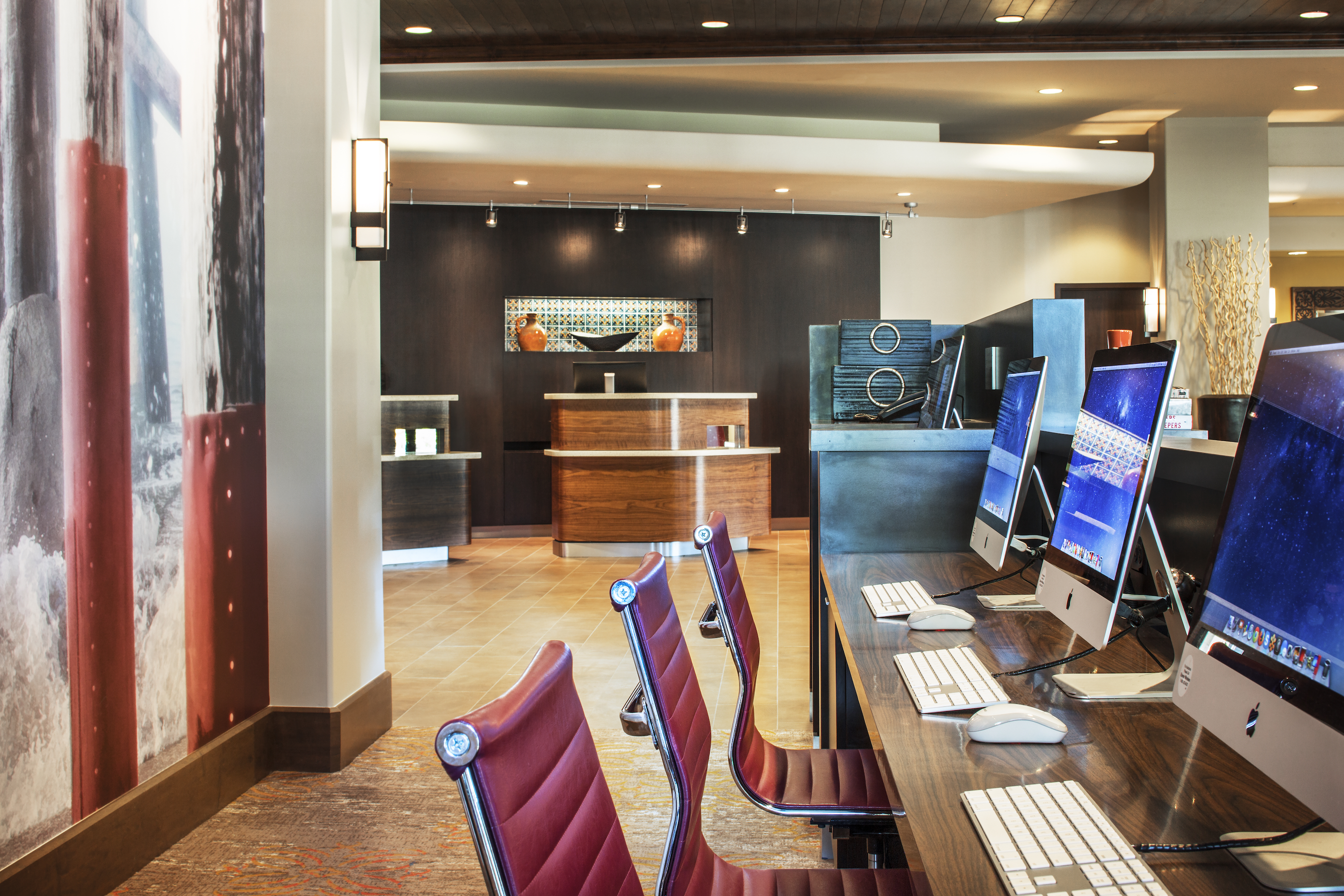 The Waterpark
We spent the next morning at The Courtyard Anaheim Theme Park Entrance's Surfside Waterpark. It was an absolute blast! The waterpark is 20,00 square feet, features 2 large 30 foot waterslides, a splash playground with 3 smaller slides, a kids wading pool, a lap pool, and a jacuzzi spa. It is located on the 2nd floor observatory deck of the hotel, where you can also get a great view of the fireworks every night!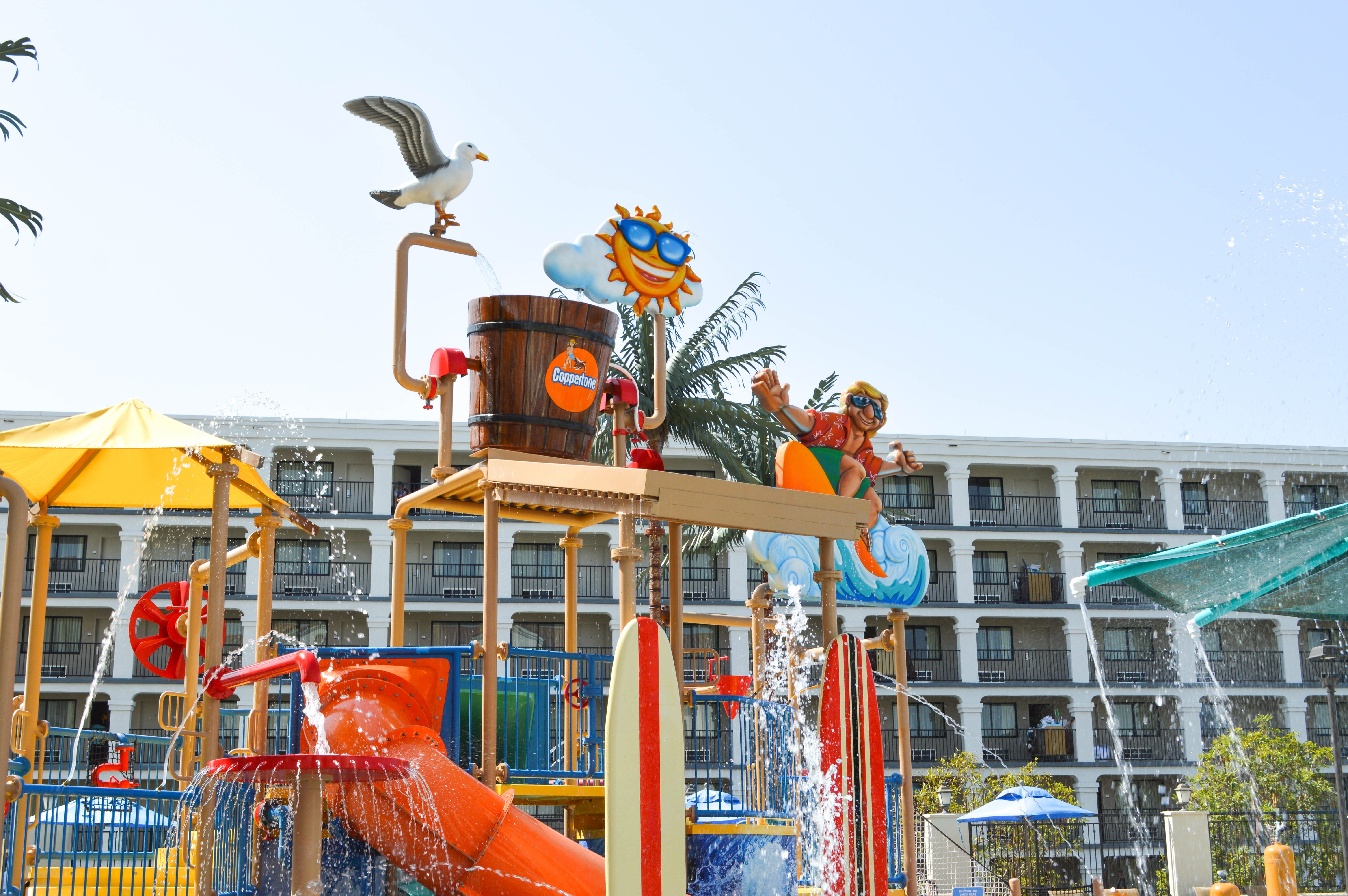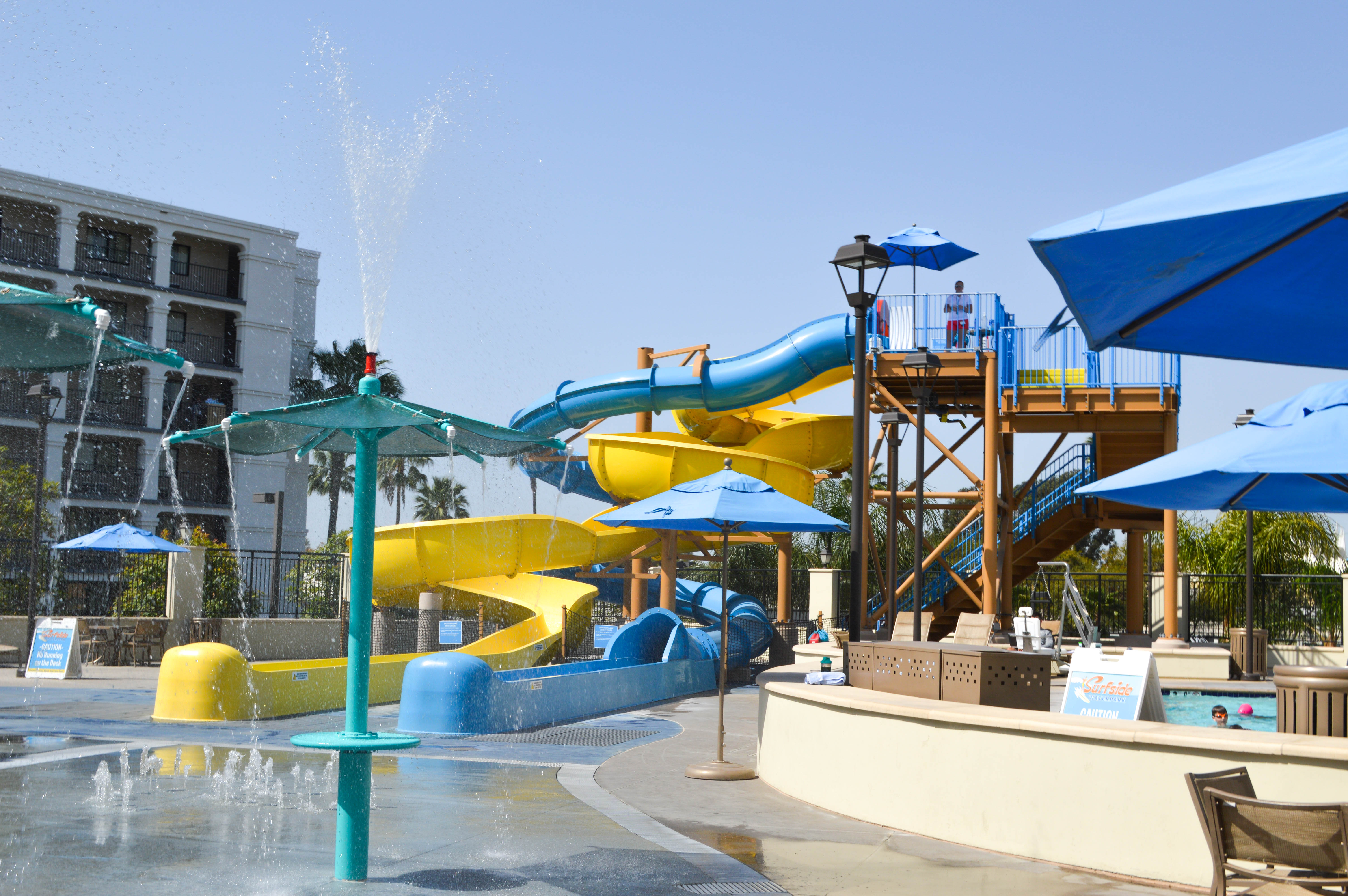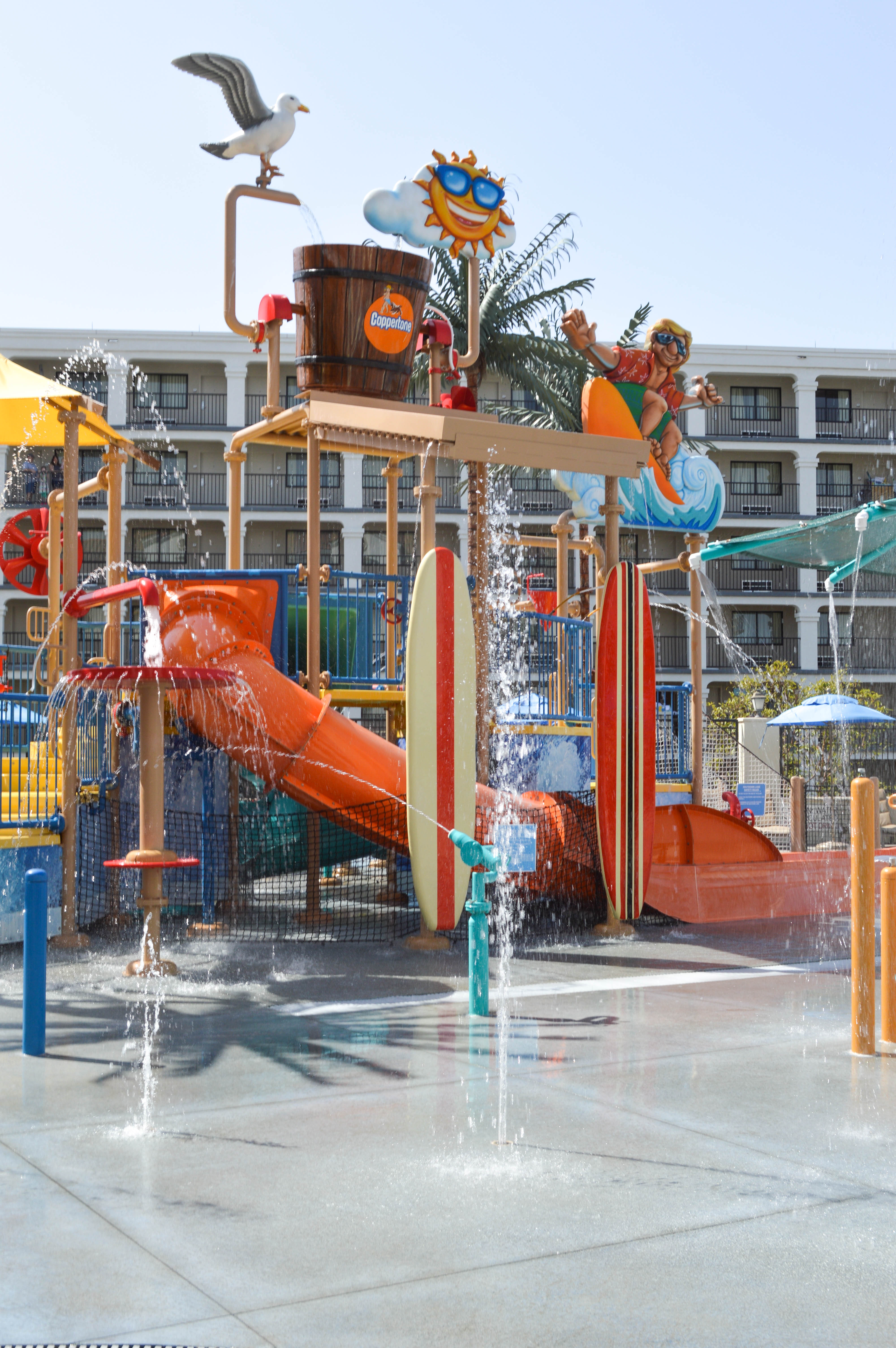 Sawyer had so much fun playing on the splash playground and the kids wading pool. I tried out both of the 30 foot waterslides and had so much fun! Oliver slept in the stroller the whole time we were there and my husband sunbathed. A great time was had by all! It was so nice to be able to wake up after a long day at Disney and head on downstairs to the waterpark. We spent a few hours splashing around before heading off to Downtown Disney for the afternoon and then heading back to San Diego. We didn't feel rush or stressed and were just able to enjoy our Disney getaway, just the 4 of us and leave at our own leisure.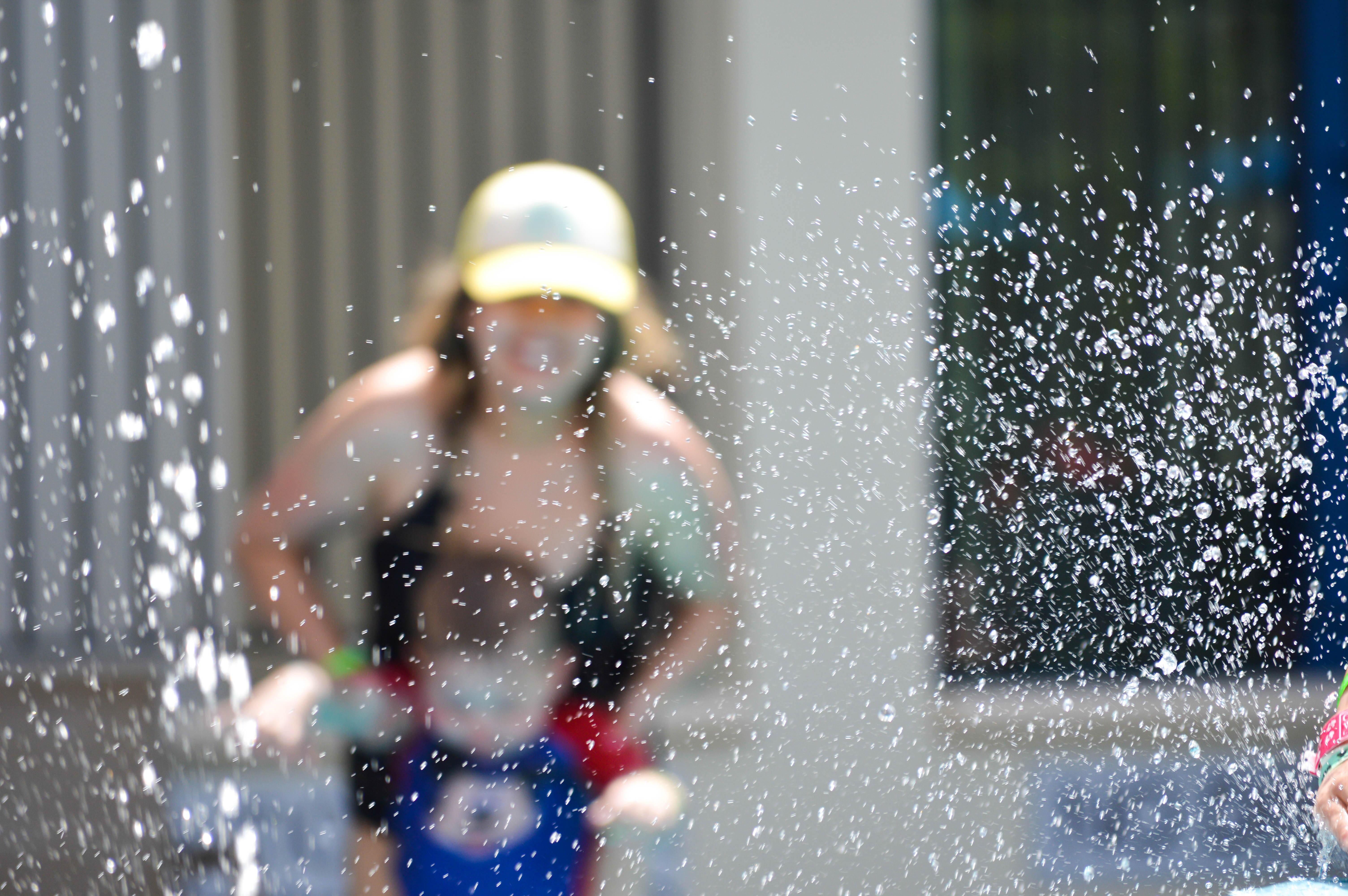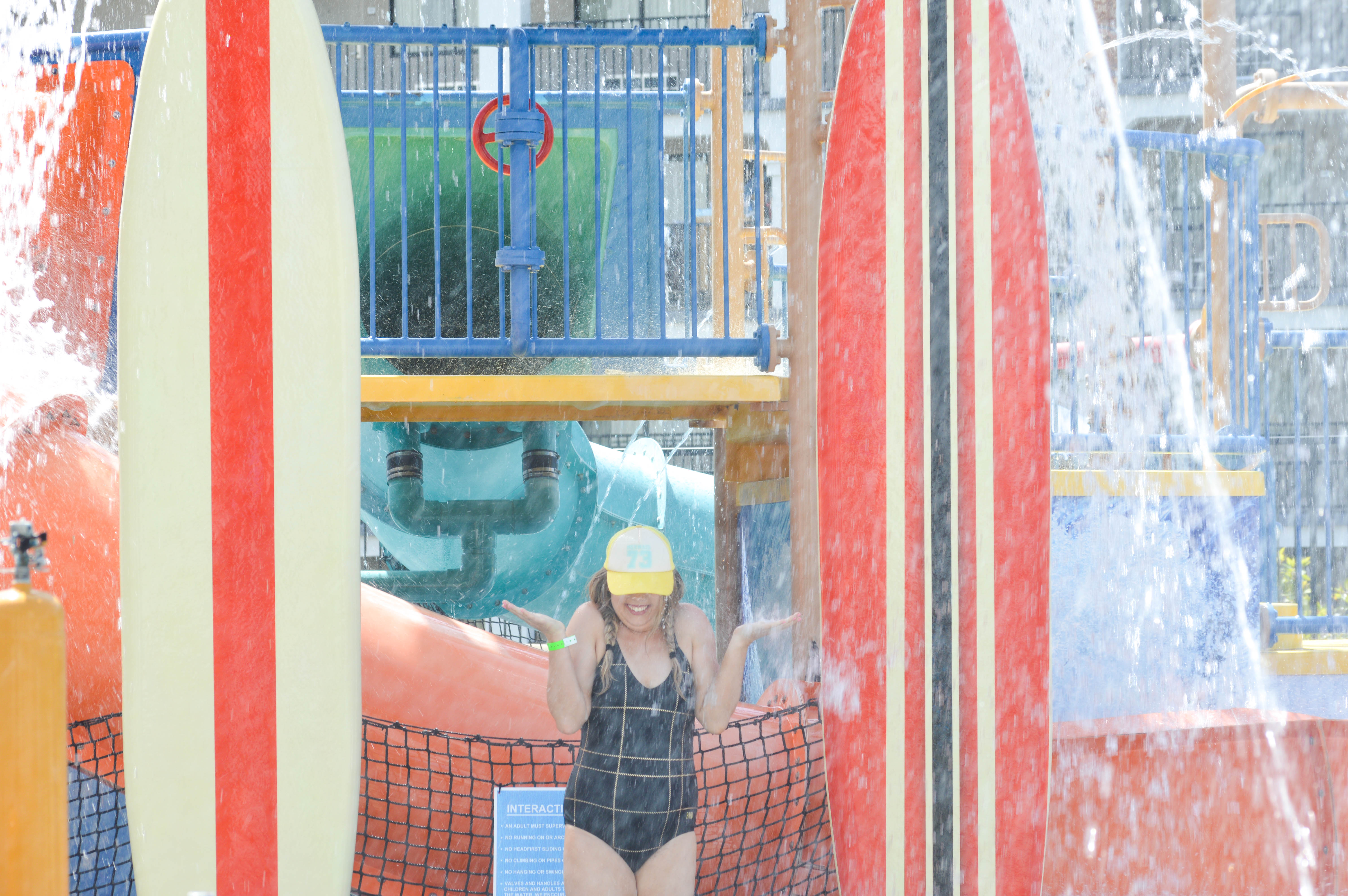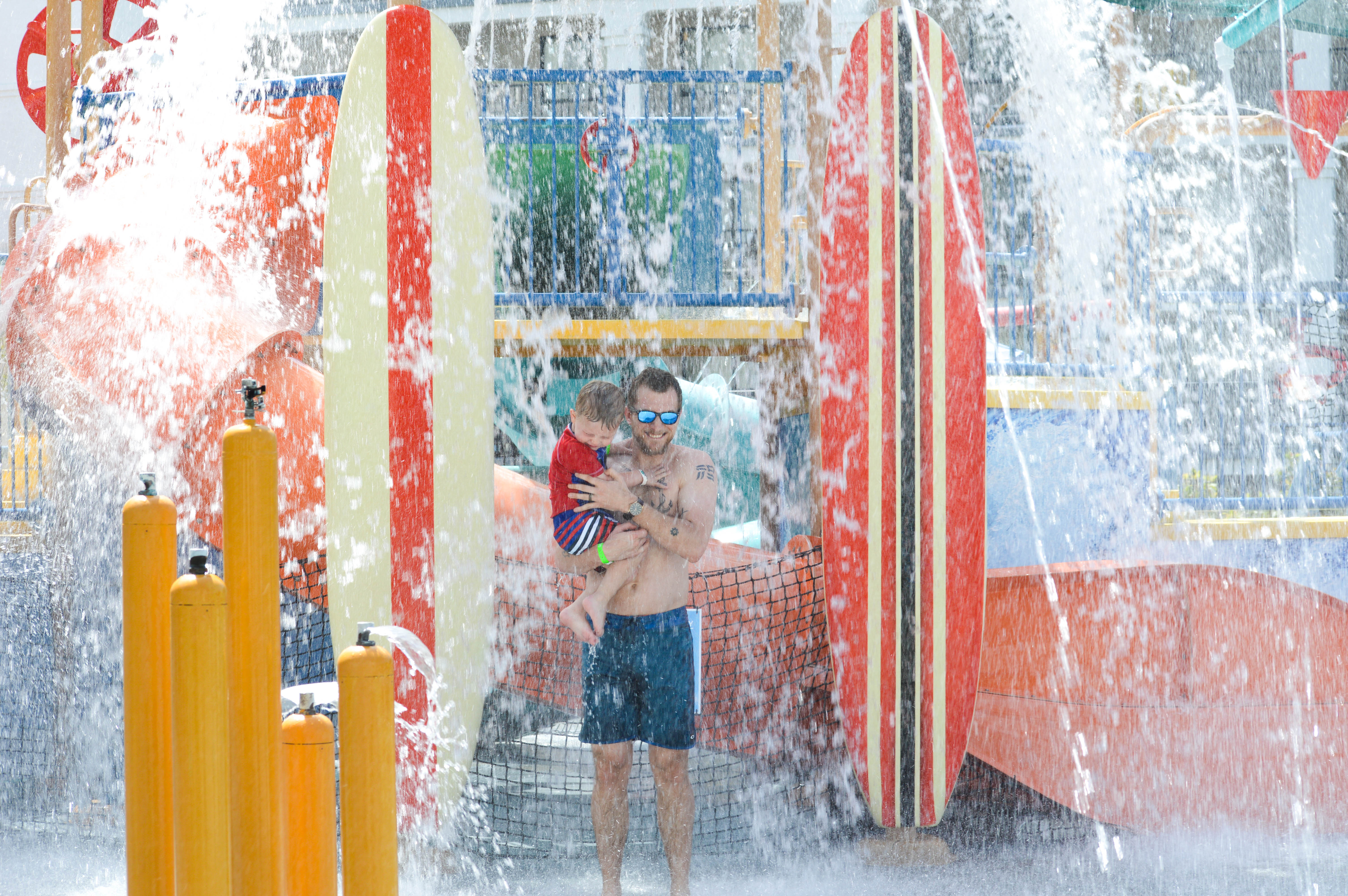 We had the time of our lives this trip to Disney- in part thanks to The Anaheim Courtyard! We were so comfortable, had a great night's sleep, and had a TON of fun at the waterpark. Definitely consider this hotel for your next Disney trip and it will be everything you need!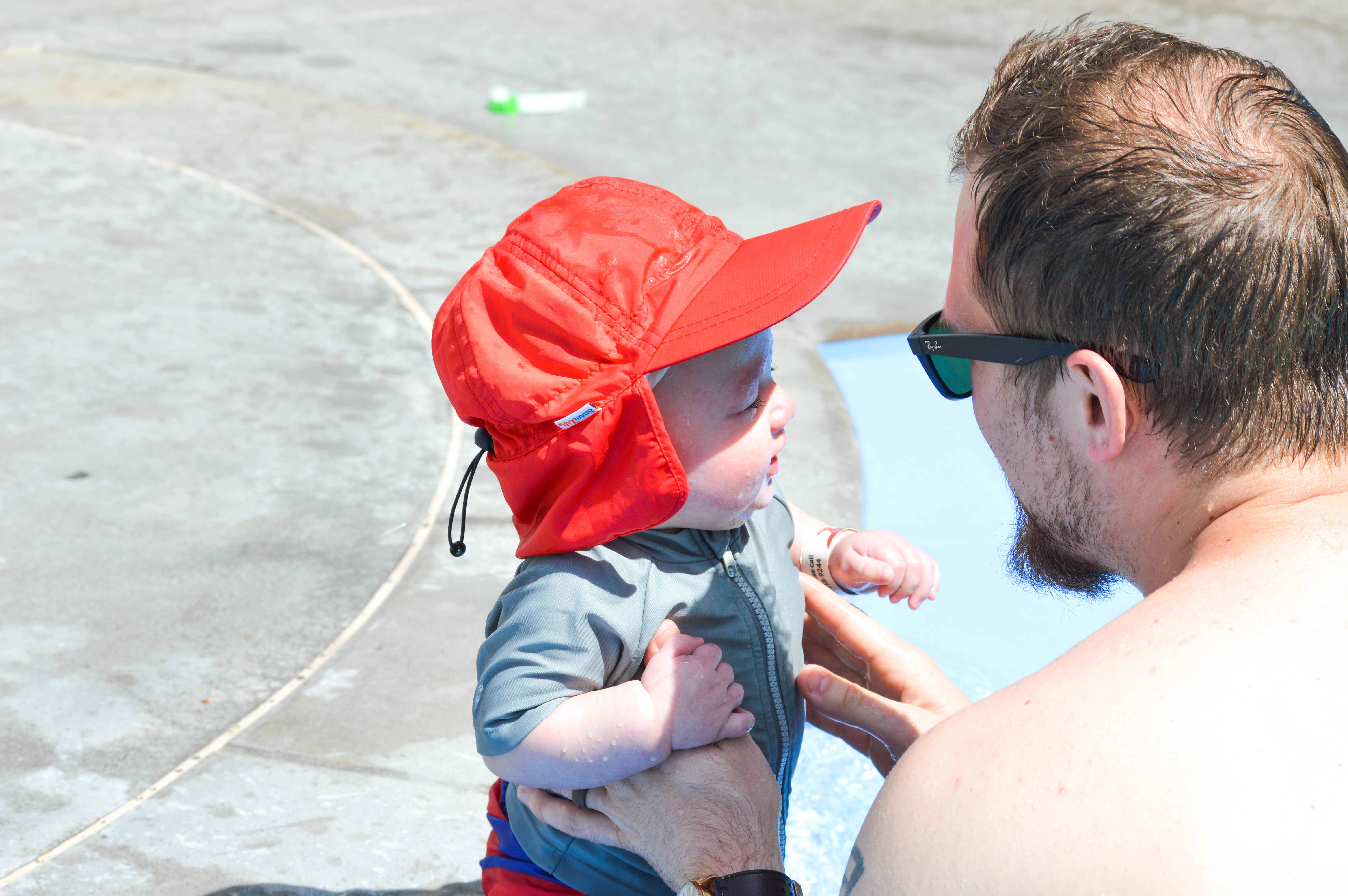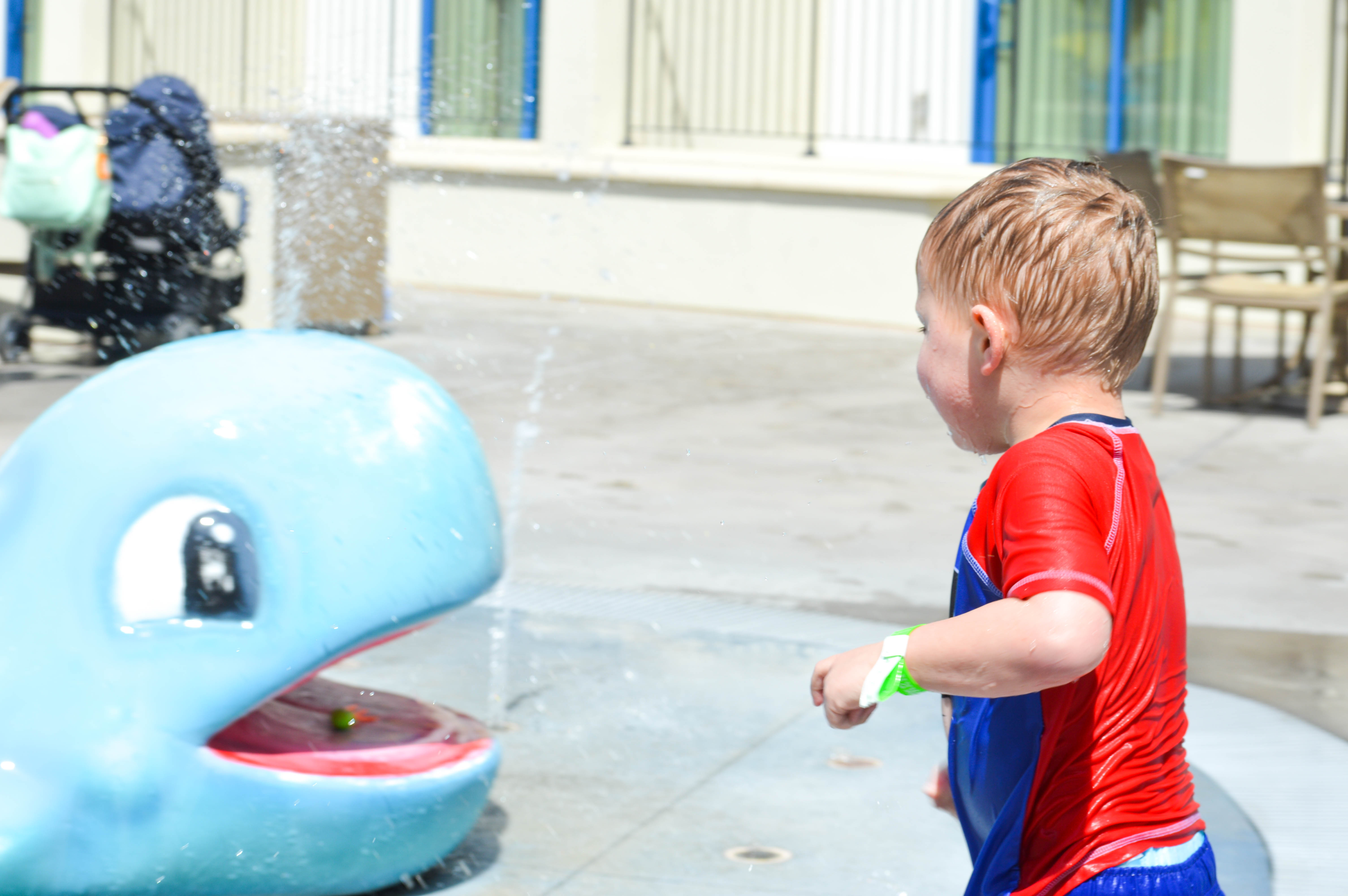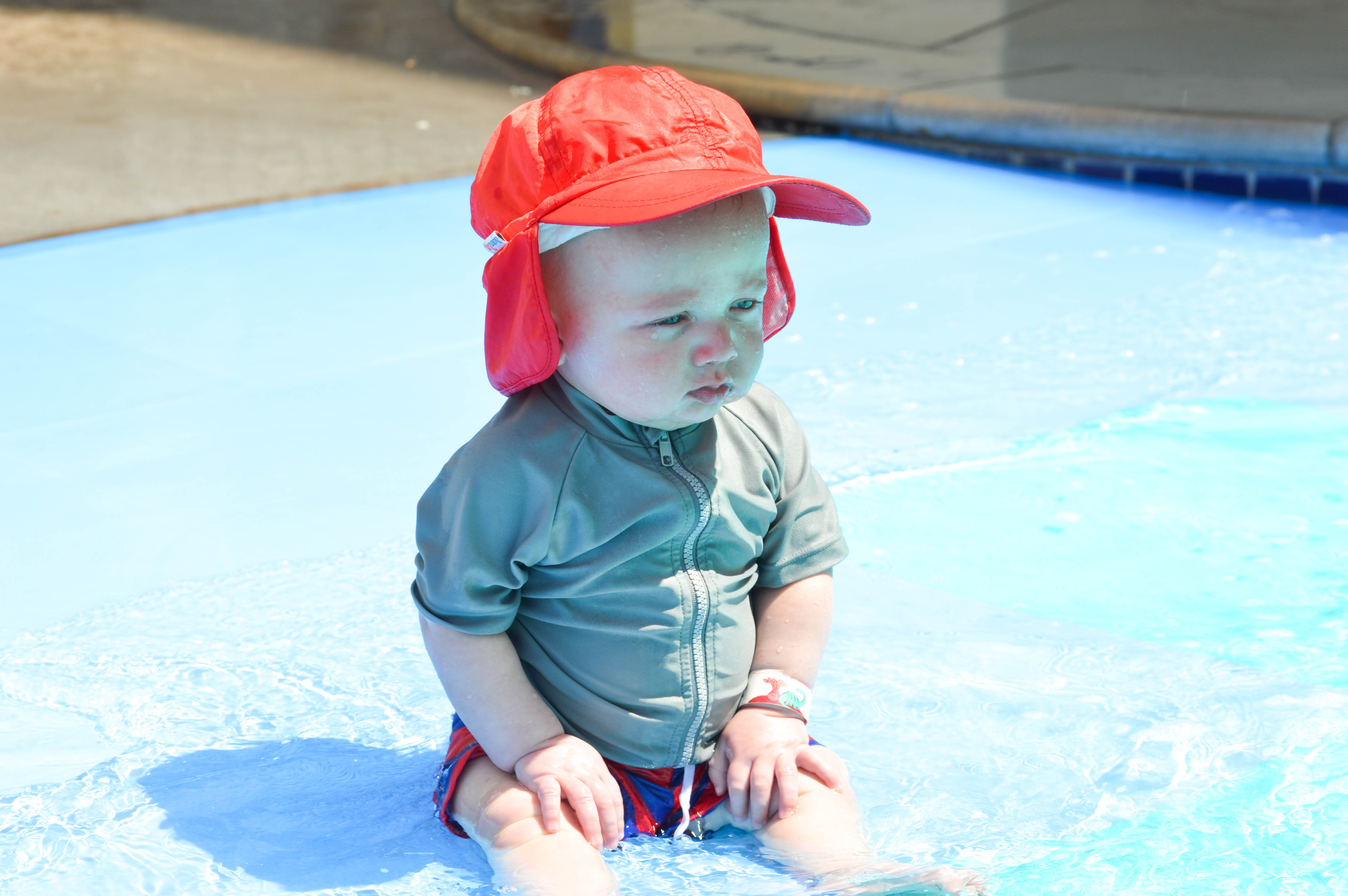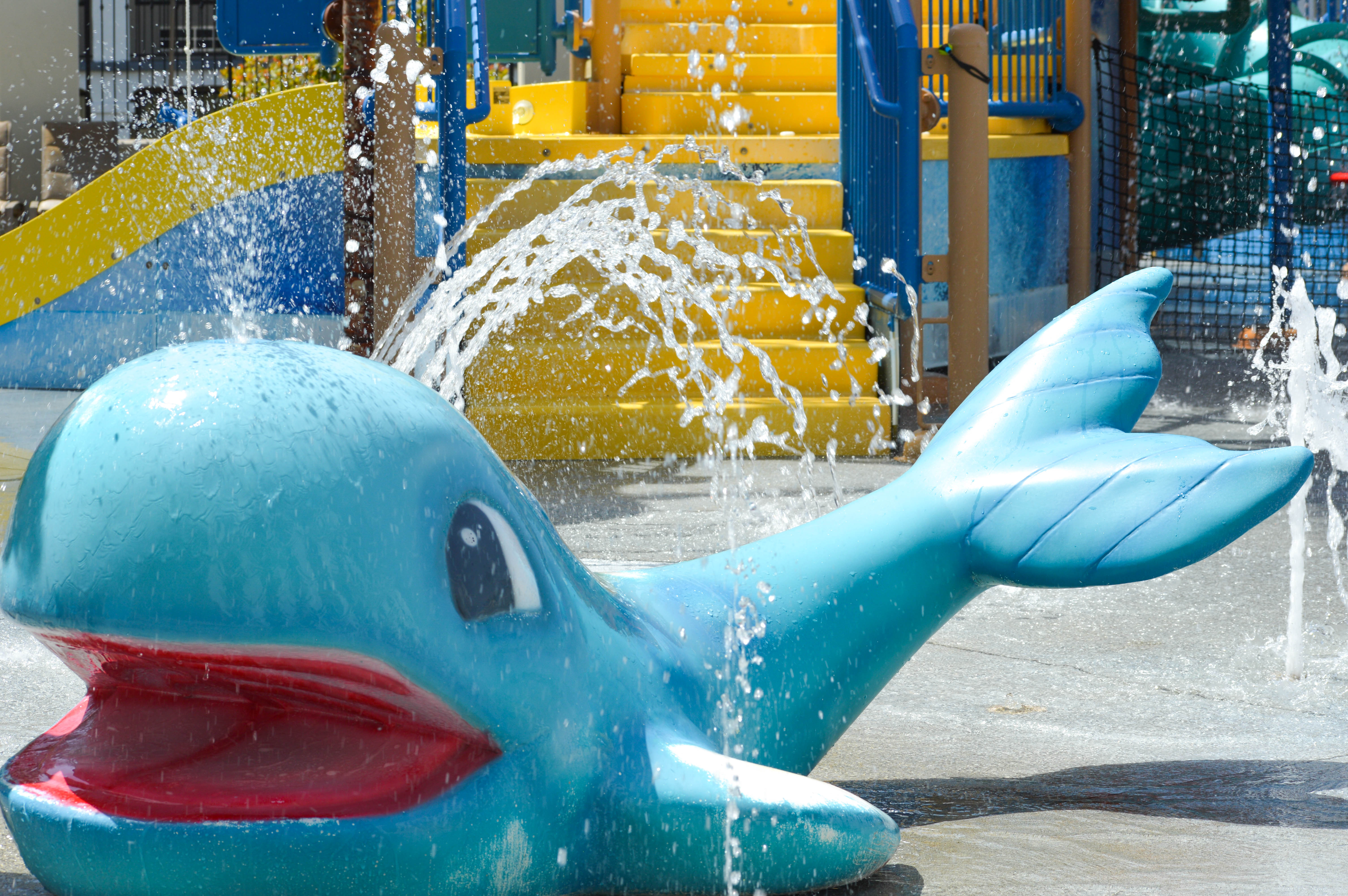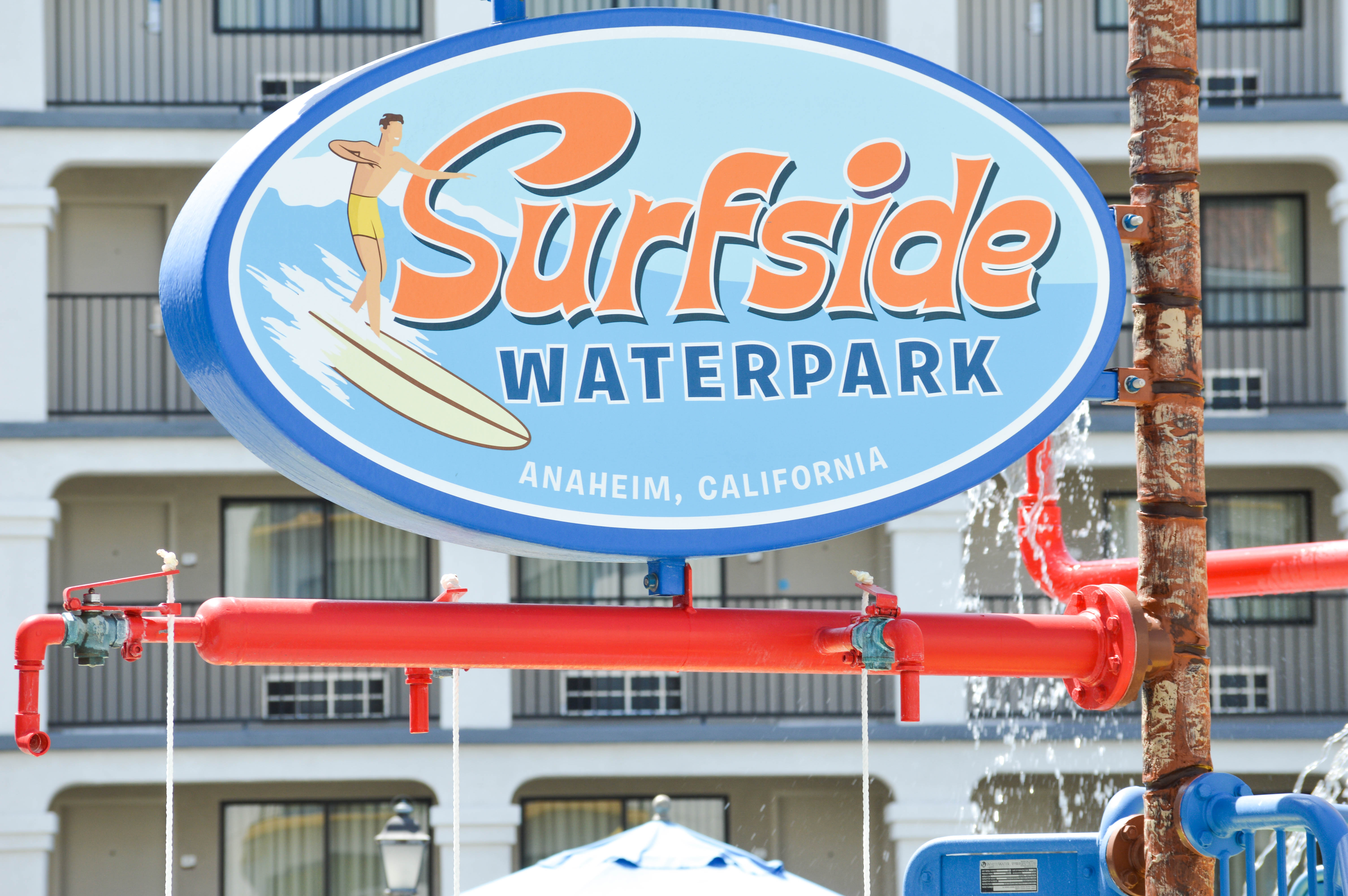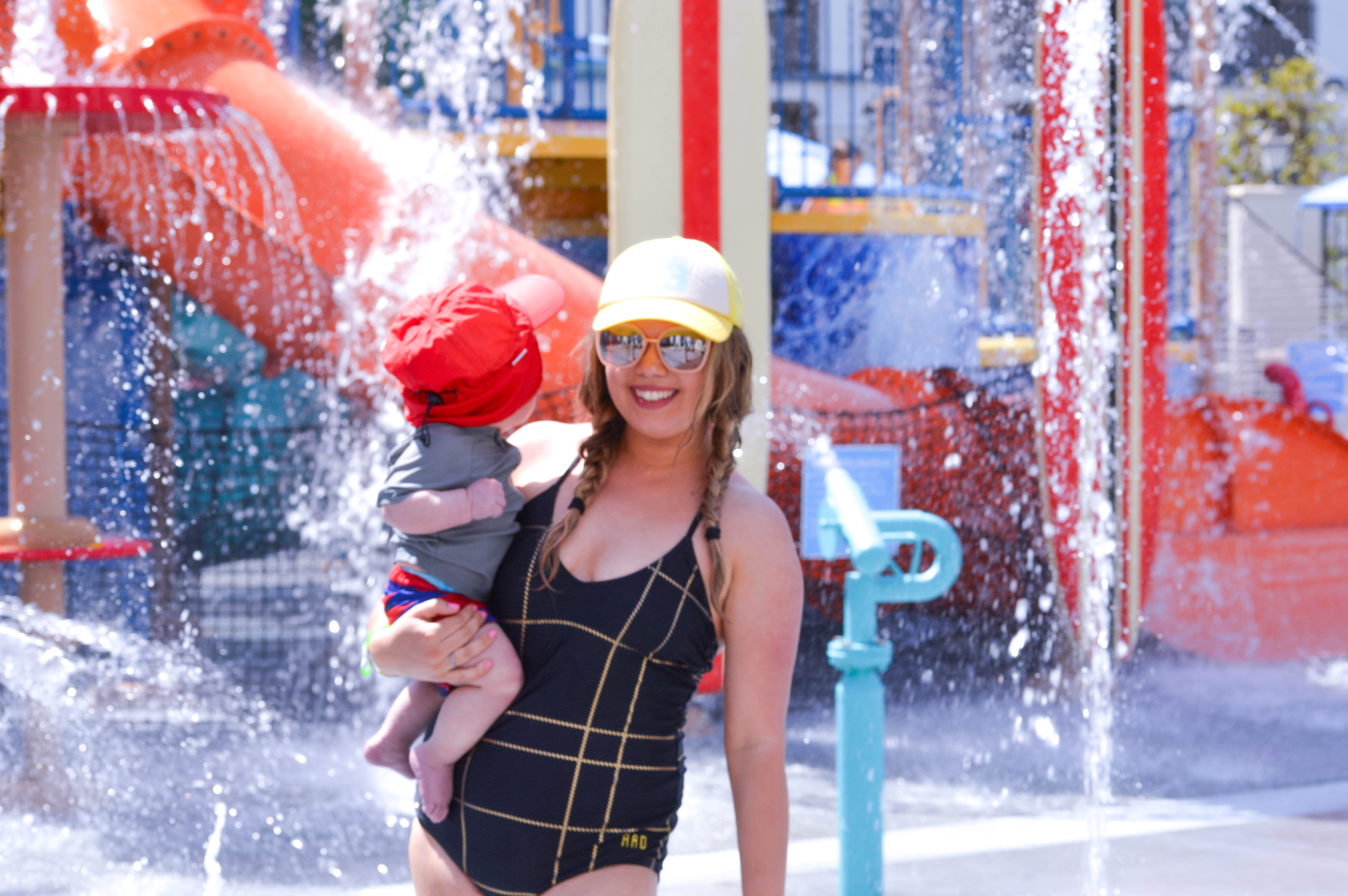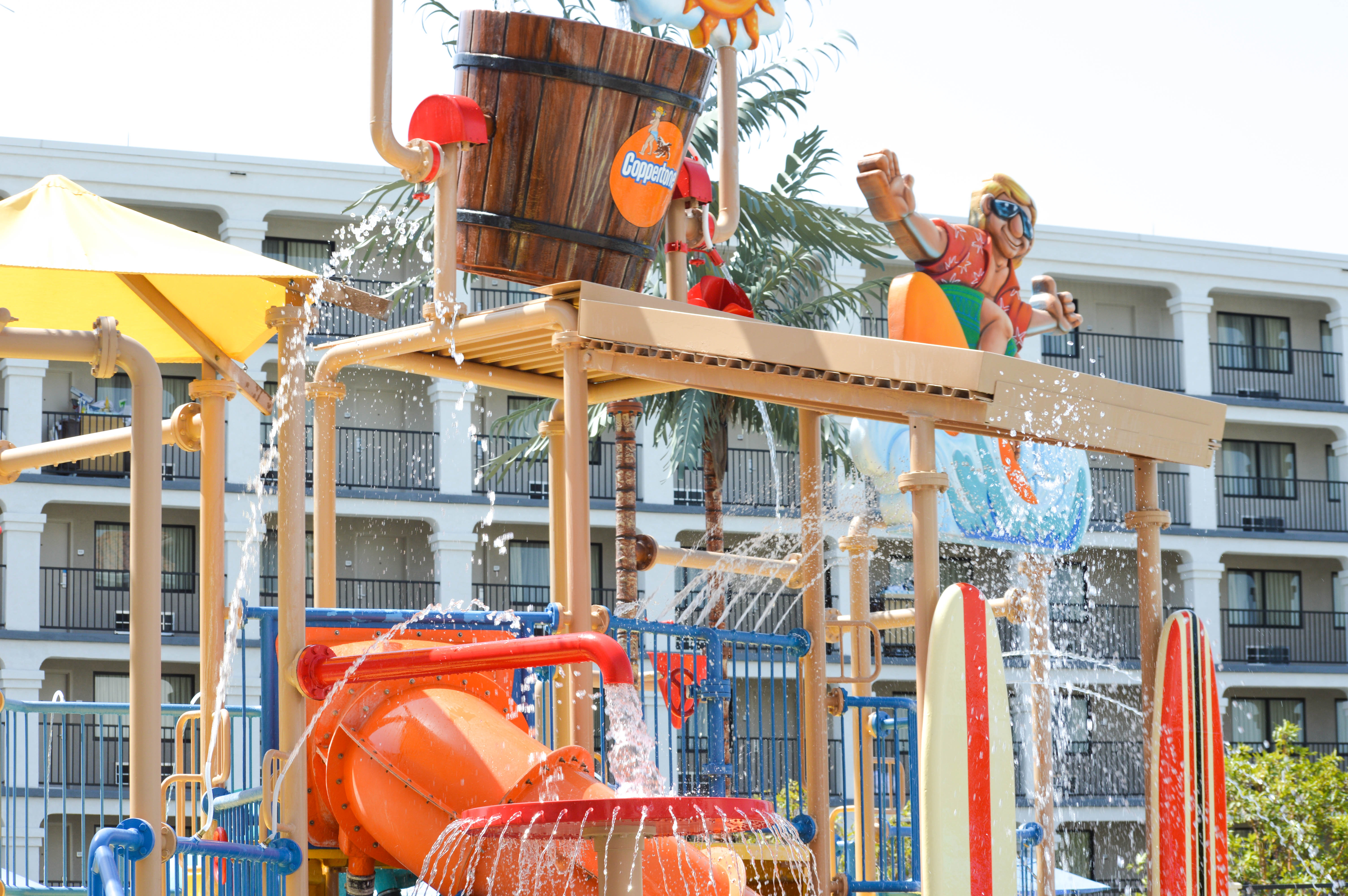 Stay in Anaheim
At the end of the day, staying in Anaheim after a day at Disneyland will provide you with a lot more rest than trying to drive back to wherever you came from. Make a mini vacation out of it, and stay at one of the best hotel's in Anaheim; The Courtyard by Marriot Theme Park Entrance!
| Book Your Stay | Instagram | Facebook |
Be sure to check out our stay and time at the waterpark in the video below:

xoxo.
Pin It!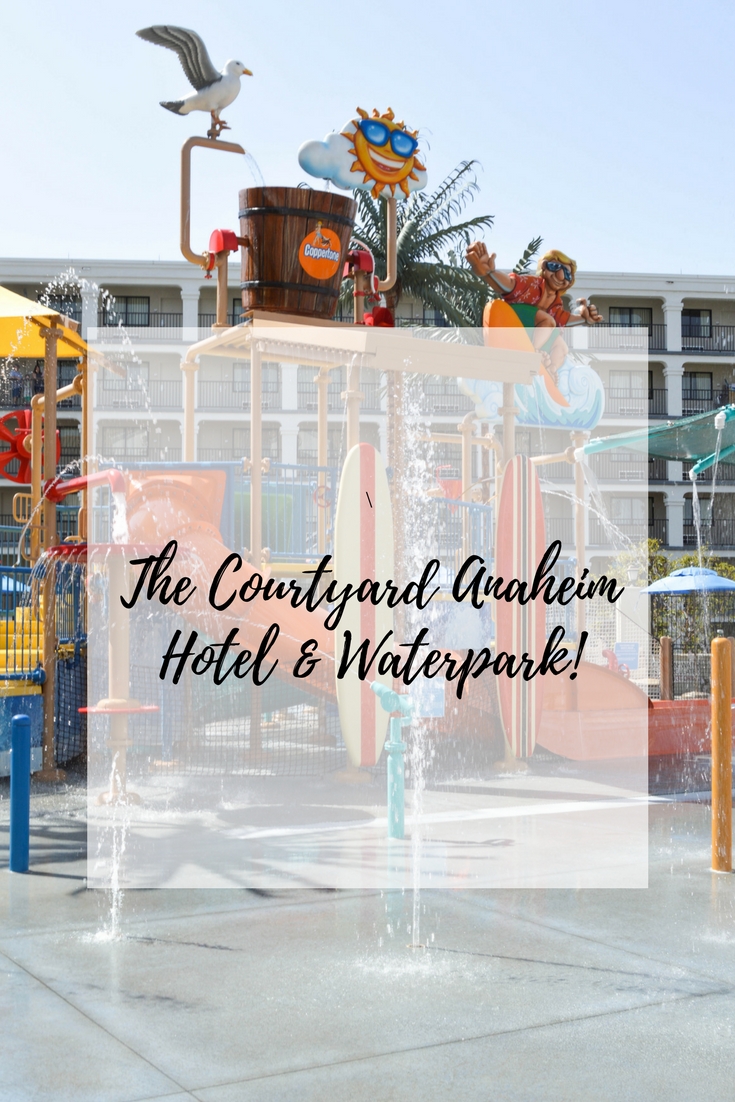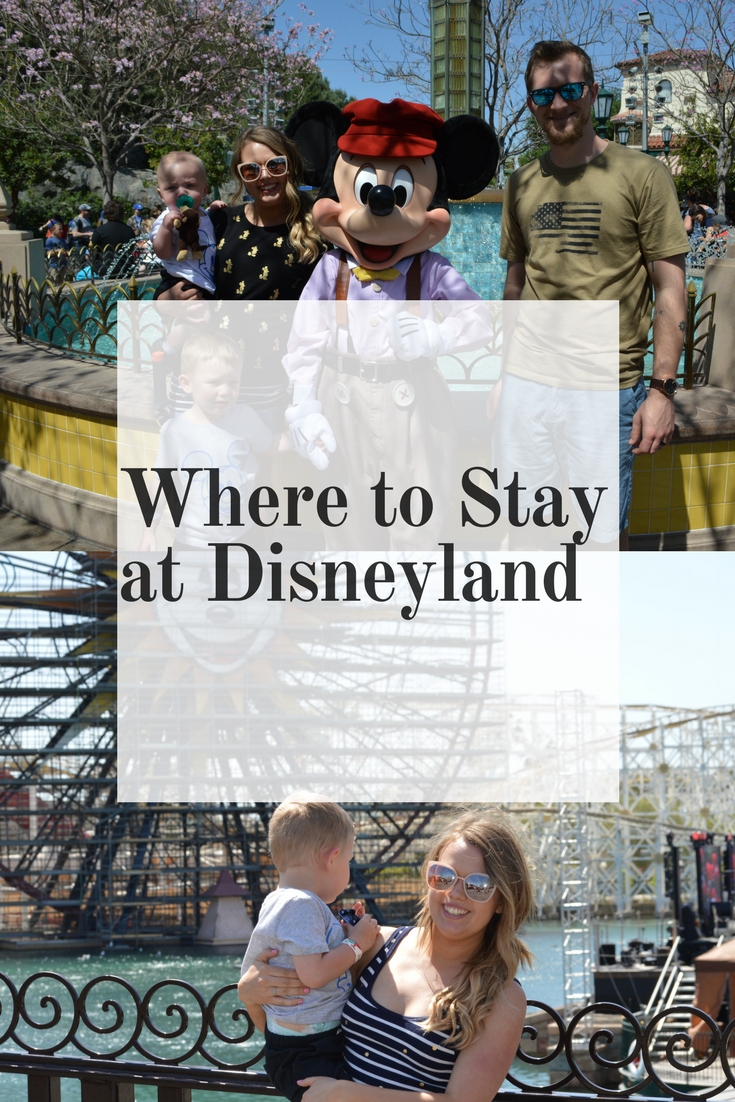 Save
Save
Save