Hello, friends! I'm so excited to bring you this travel guide to Phoenix, Arizona and the surrounding areas today! We traveled there last week and had the best time!
My little sister goes to Grand Canyon University in Phoenix and it was family weekend so we decided to make the trip out to see her and the campus. My grandparents also live out there and it had been years since we'd seen them, and they had yet to meet Oliver so we were long overdue for an Arizona visit!
We were all over the place during our visit. Phoenix, Tempe, Scottsdale, and Gilbert, all the in general "Phoenix area" and there was so much to do!
Disclaimer: I received select accommodations, entertainment, and product for review. This post may contain affiliate links. All opinions are my own. 
Phoenix Travel Guide: Where to Stay
Check Local Airbnbs
Airbnb is one of my favorite resources when traveling. Often you can find personal residences for a reasonably price. And as a big plus, since they're actual homes, you often have access to laundry machines and a kitchen! The first 2 nights we stayed at an adorable Aribnb in Tempe. It was a small 2 bedroom condo with a jack and jill bathroom and a pullout couch. Kurtis and I, the kids, my parents, and my sister and brother in law and fit very comfortably. It was a 5 minute drive from downtown Tempe and the complex had a pool that the kids just loved. Check out Airbnb's in Phoenix here.
The Hyatt Regency Scottsdale Resort and Spa at Gainey Ranch
The last 2 nights we stayed at the Hyatt Regency Scottsdale Resort and Spa and LOVED it. I cannot say enough good things. If you're looking for more of a "vacation" vibe, this is exactly where you want to stay. Since the Hyatt is a resort, they have everything you need there and you'd never have to leave!
They Hyatt boasts 10+ pools, a kids club, 3 restaurants, poolside bars and snacks, golf, a spa, fitness center, live entertainment, the Regency Club, and so, so much more. The resort is incredibly family friendly. Our kids were gifted stuffed wolves upon checkin and absolutely LOVED the real sand "shore" pool. There's also a playground, a rock climbing wall, mini golf, ping pong tables, and cornhole located near the pool area for hours of family fun.
Staying at the Hyatt gave us the perfect balance of alone time and family time. Because my sisters were with us, they were able to watch the kids while Kurtis and I went in the hot tub together or visited the spa. Then, we also got to spend hours at the pool and playing at the playground with them. There was so much to do and we were never bored.
The resort itself is stunning. Every view is breathtaking. You have everything you need right on site. I highly recommend staying here, you'll be pampered and entertain from dusk 'till dawn. Stay tuned for my full review of the resort later this week!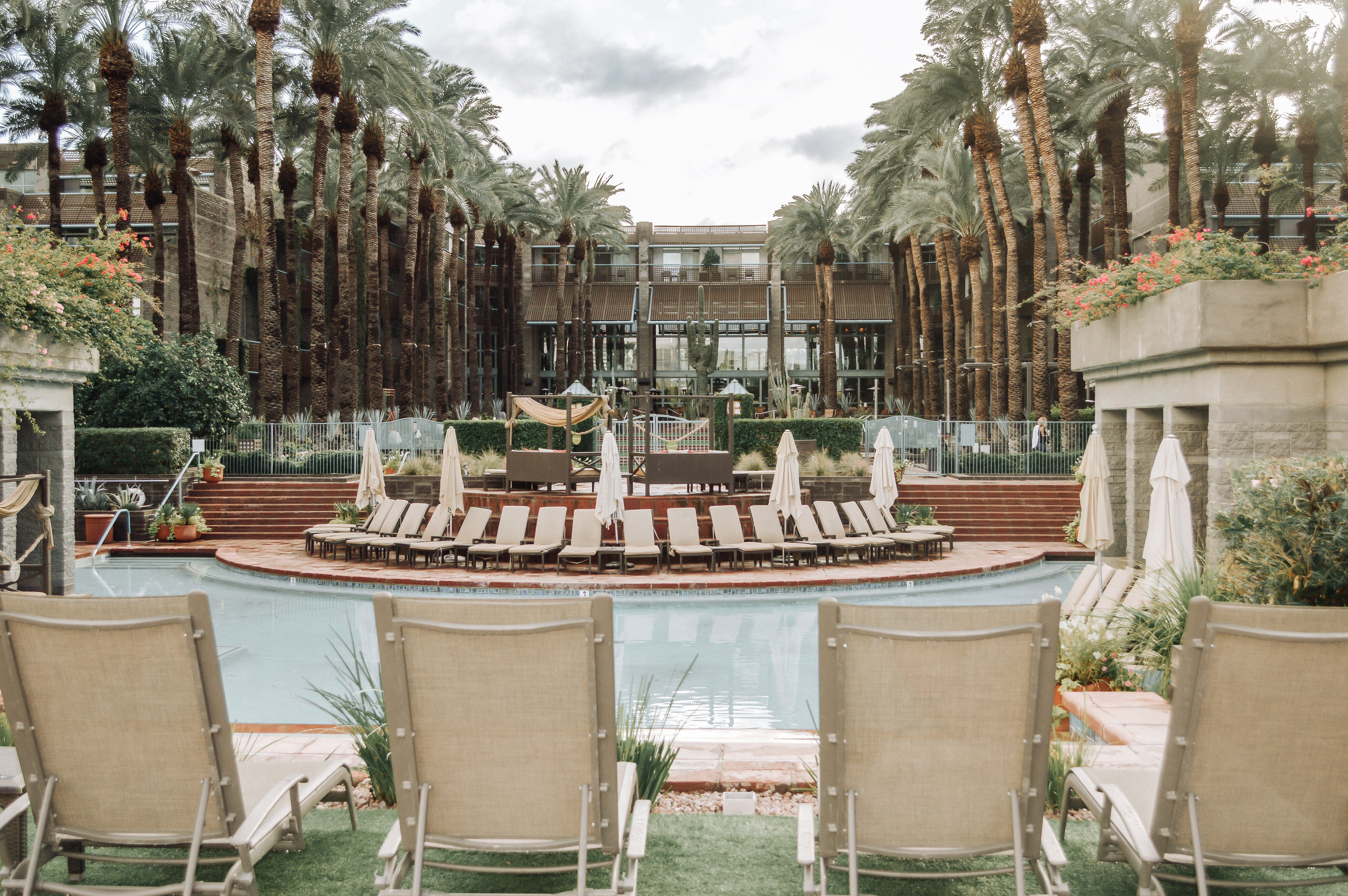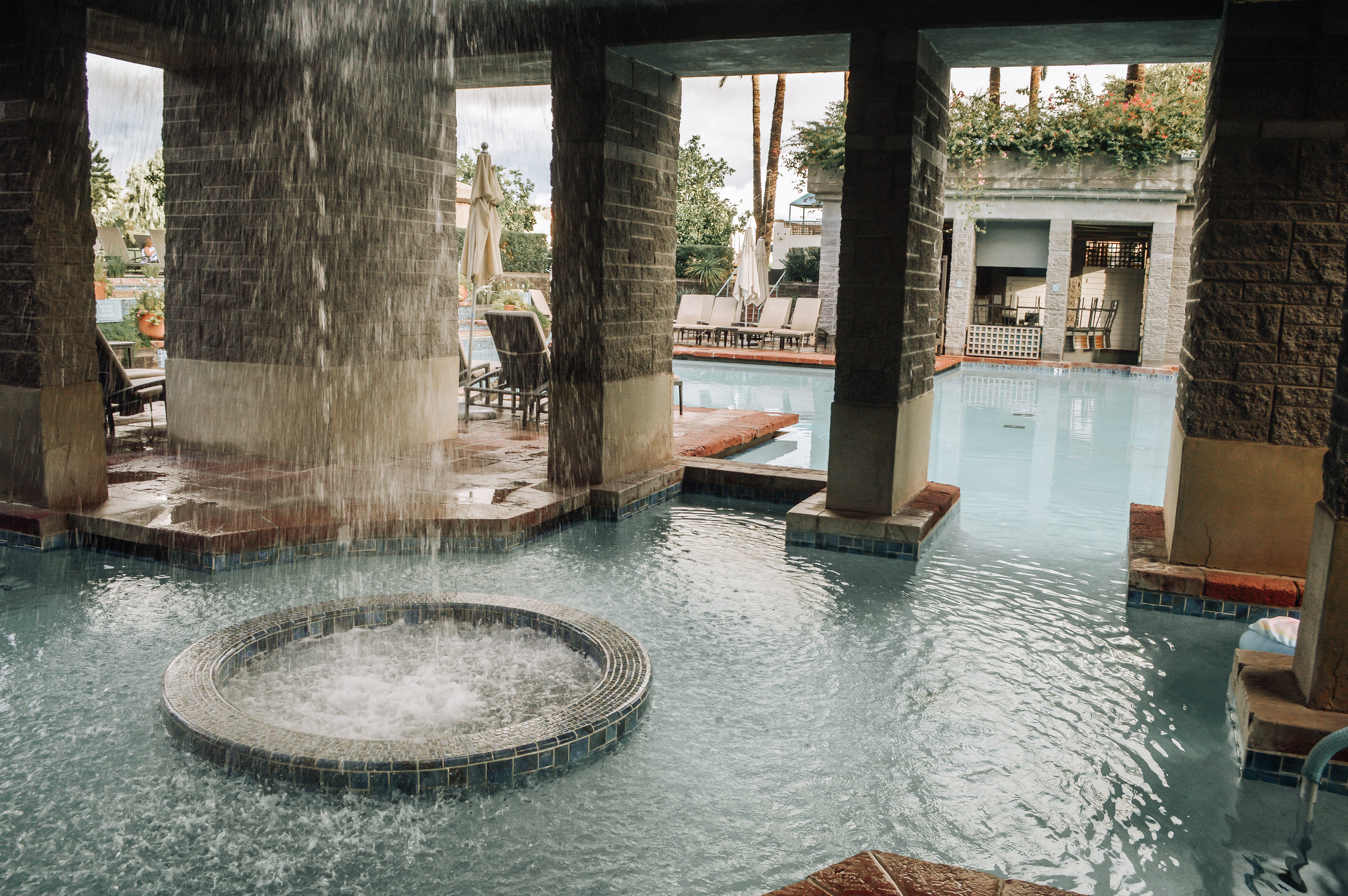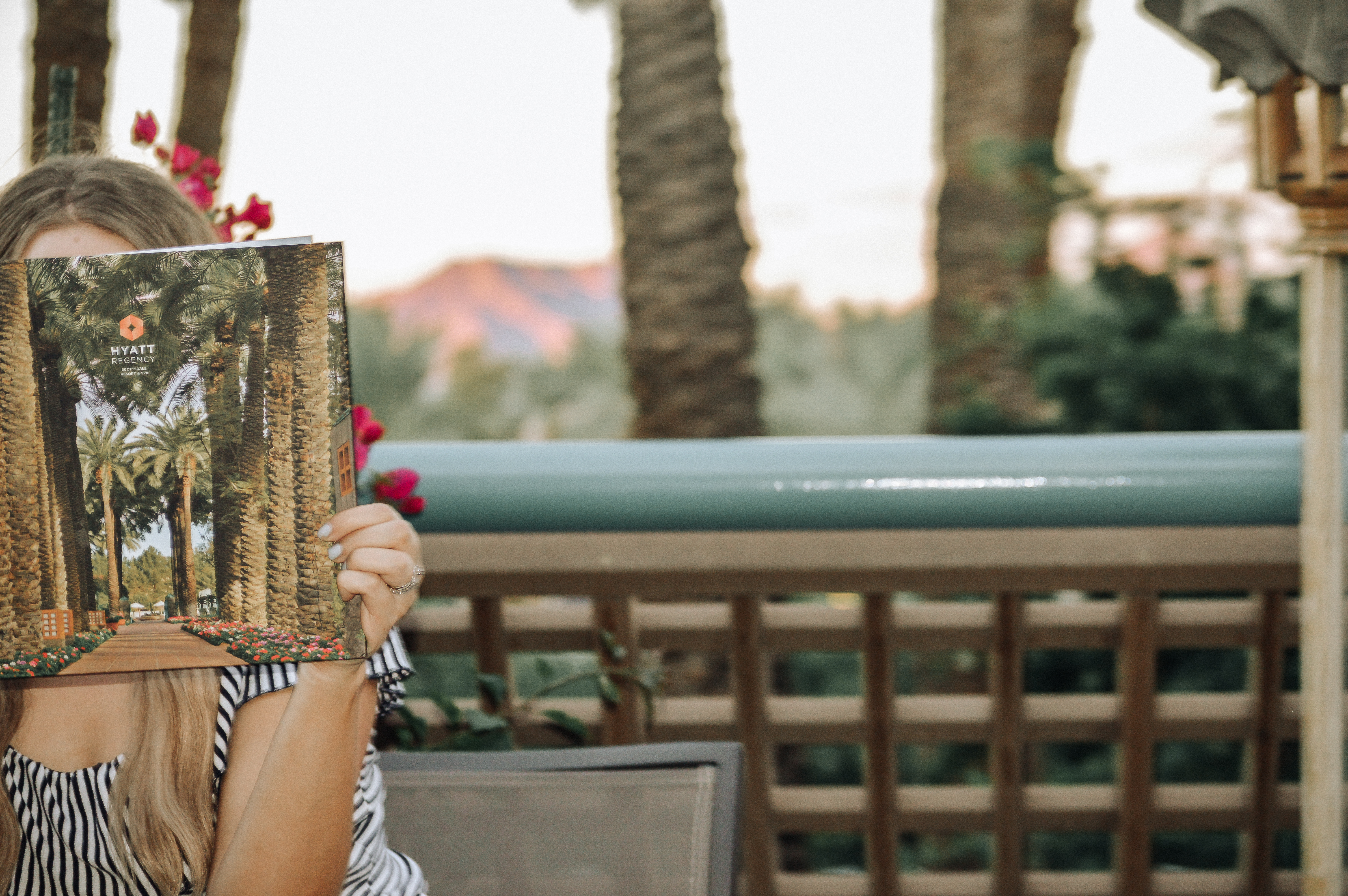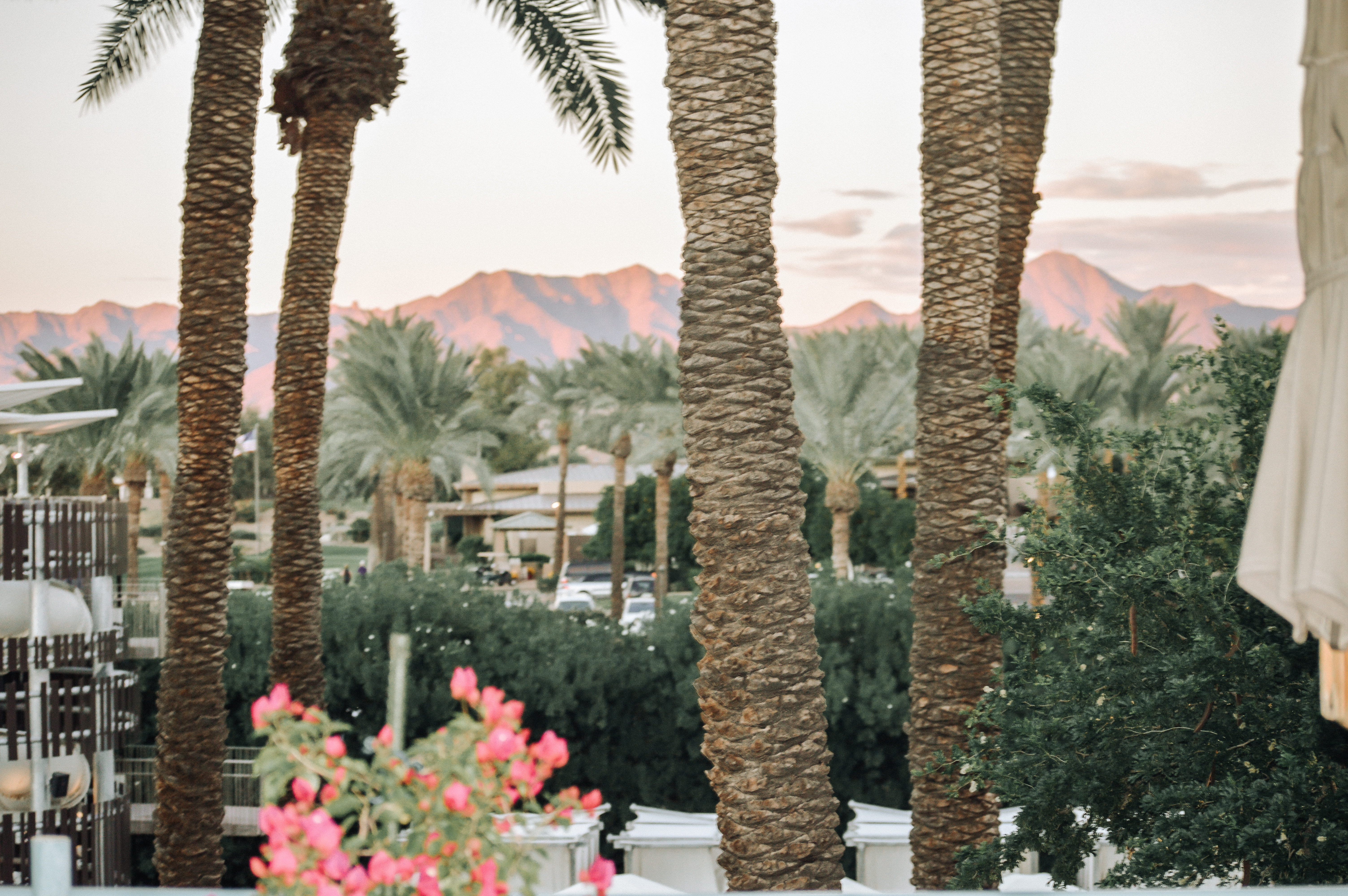 Phoenix Travel Guide: Things to Do
Goat Yoga
Goat Yoga was…incredible. I had heard of it, circling around news outlets like buzzfeed and how fun and revolutionary it was, but I had yet to try it. When I heard there was one near Phoenix, I knew I had to try! It was insane!
The goats run around as you listen to the instructor. They'll come up to your mat and you can pet them and they'll even jump on your back as you do poses! It's so fun! Everyone was cracking up the whole time. I love a good yoga session, and adding on the goats just made it that more enjoyable. At first, I thought the goats were just for fun, but it turns out, all the goats are registered as emotional support animals so having them around during a yoga class can be extremely beneficial to your emotional health. I know they made me smile and laugh and forget about all my troubles.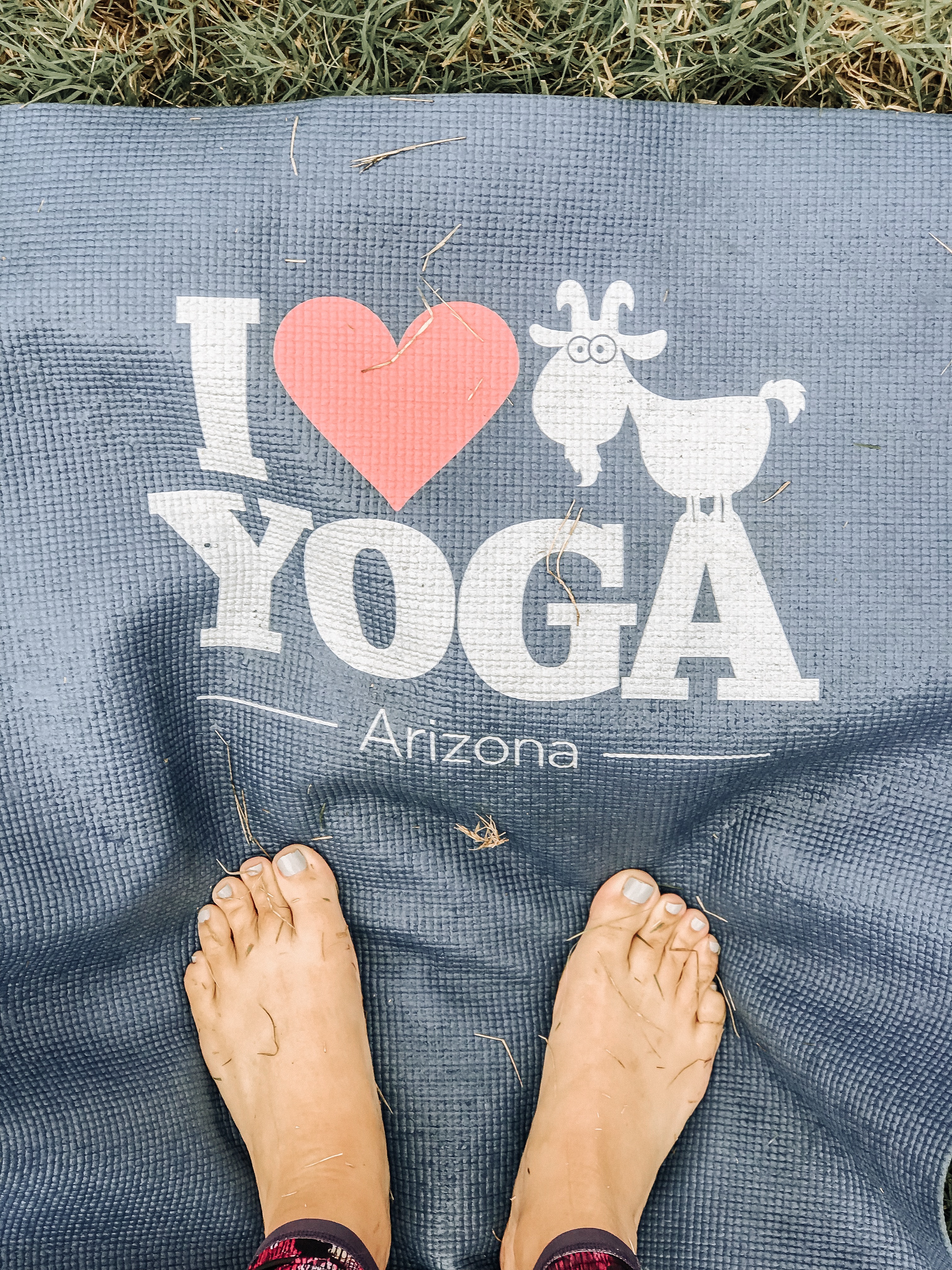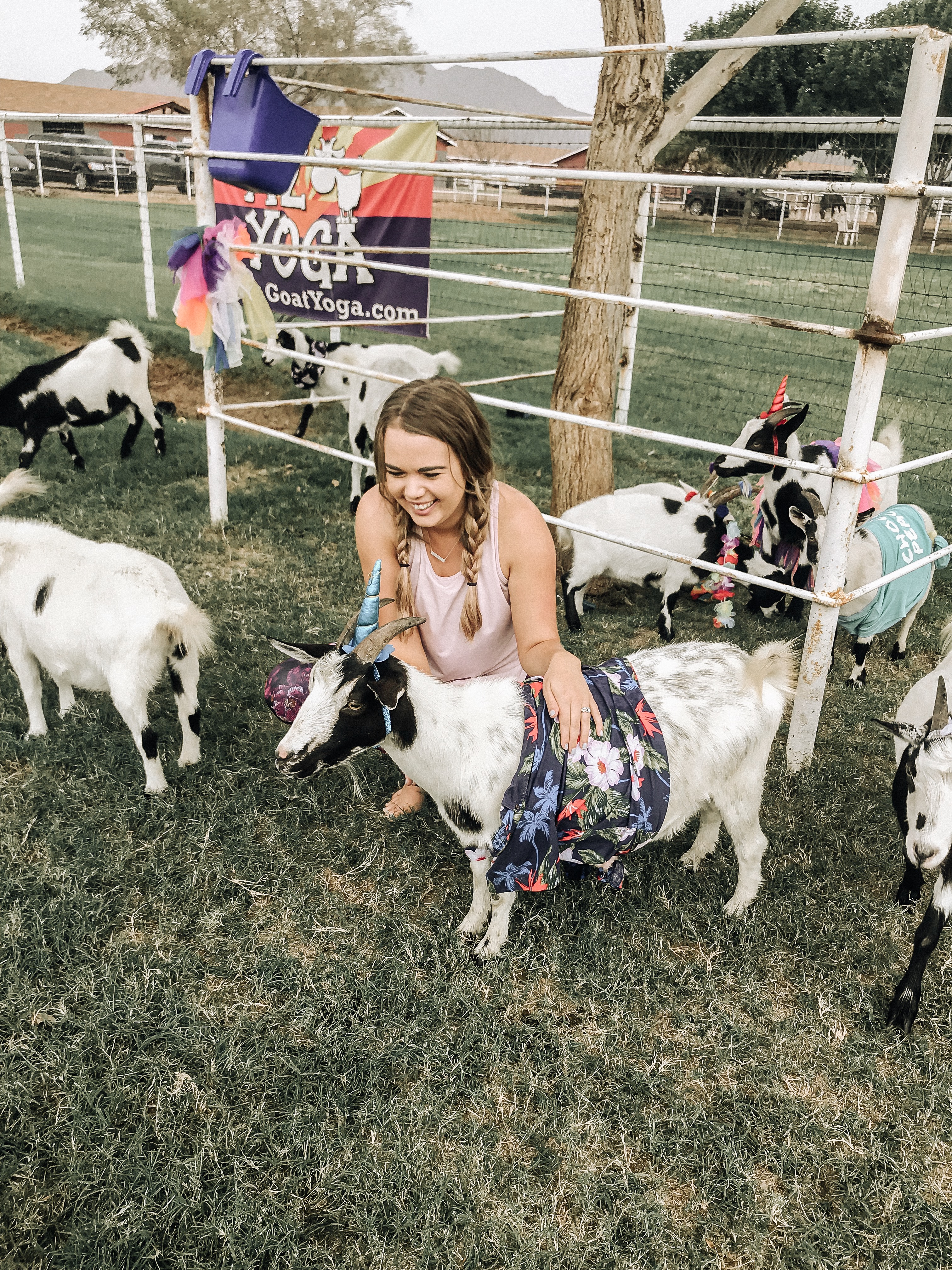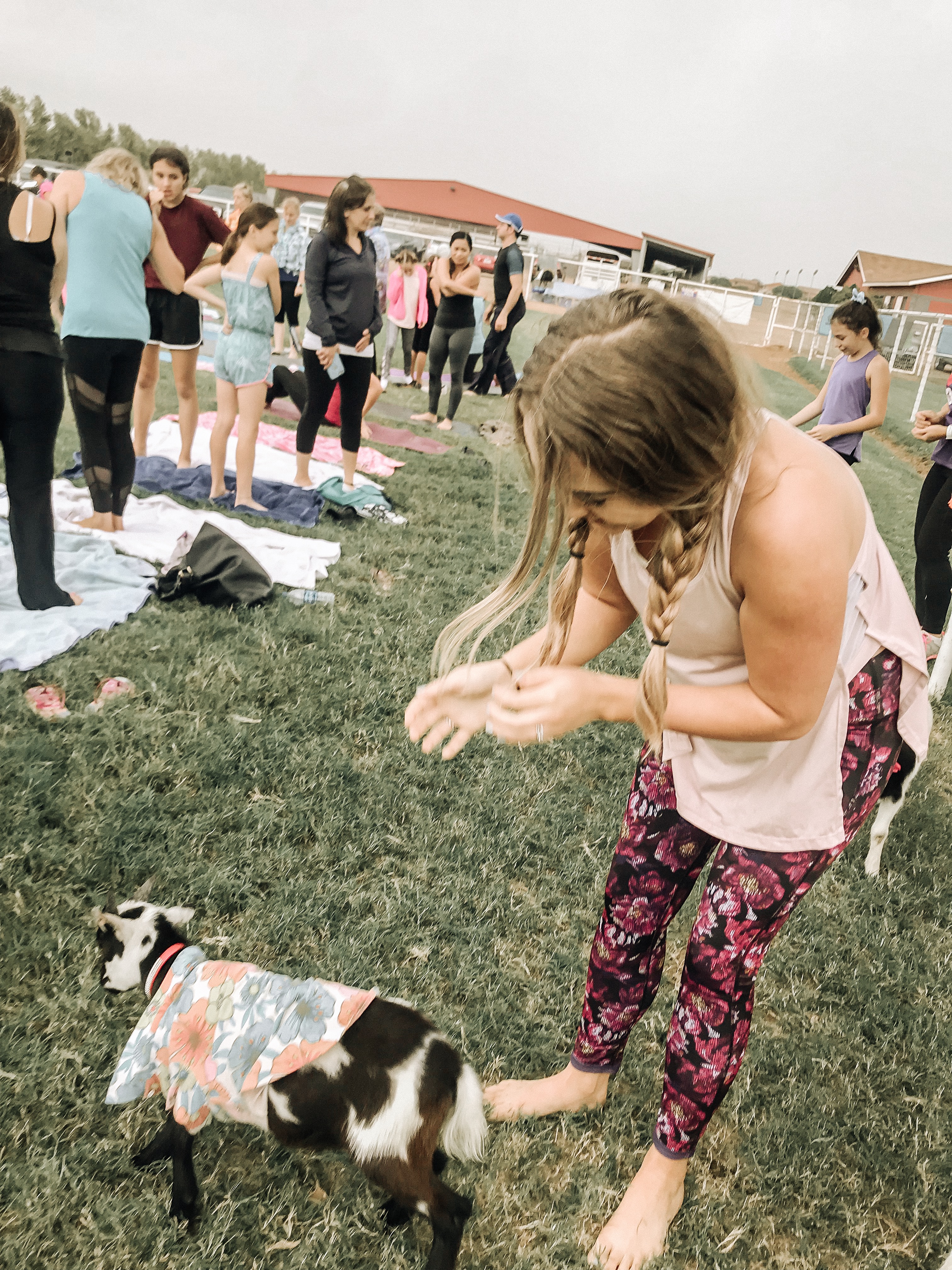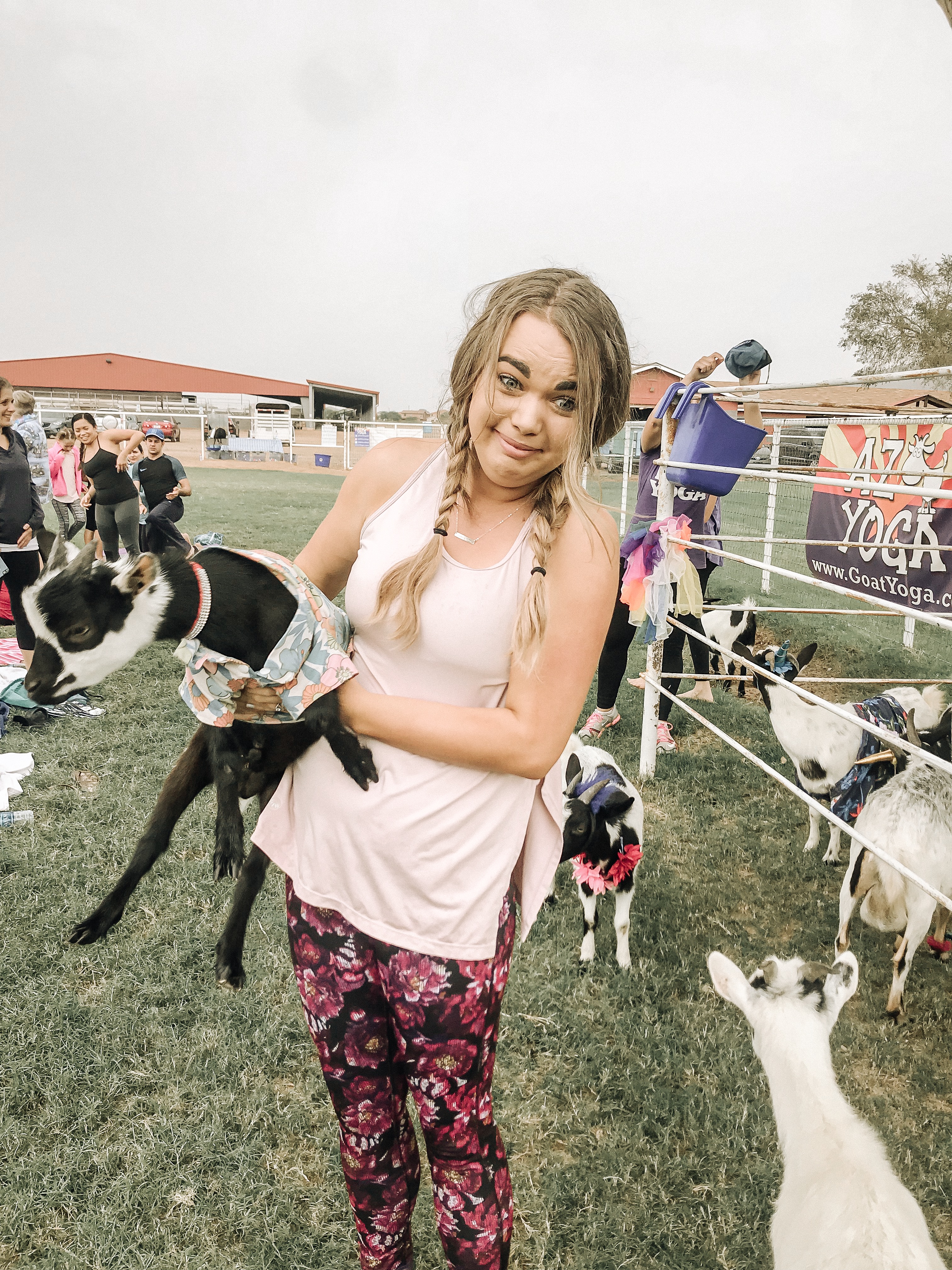 Be sure to check out Goat Yoga!
| Book a Class | Facebook | Instagram | Twitter |
The Legoland Discovery Center
As you guys know, we're big fans of Legoland but have yet to visit a discovery center! Unfortunately, we didn't have time this trip, but there is one right in Tempe! Legoland Discovery Centers are basically just mini-legolands. This one was located inside of the Tempe Mills Mall and it had 2 rides, 10 lego build zones, and a 4D theatre experience. It's definitely on our list for next time we're in town!
| Buy Tickets |
Hot Air Balloons
Arizona has so many options for hot air ballooning! Since it's the desert, and it's always warm, it's the perfect climate for Hot Air Balloons. Check out a few places here and here.
What to Drive
We borrowed a 2019 Mitsubishi Outlander GT for this trip and LOVED it! We previously tried out the 2018 model earlier this year and it definitely holds up as far as features! It has keyless start, optional third row seating, folding side mirrors, dual temperature control, rear view camera, push button parking brake, lane change assist, touch screen navigation, plenty of trunk space, Sirius XM radio, apple car play, and so much more!
We were able to fit both car seats comfortably in the Outlander, and then had the optional third row seating for when my sister and her husband joined us. It was perfect!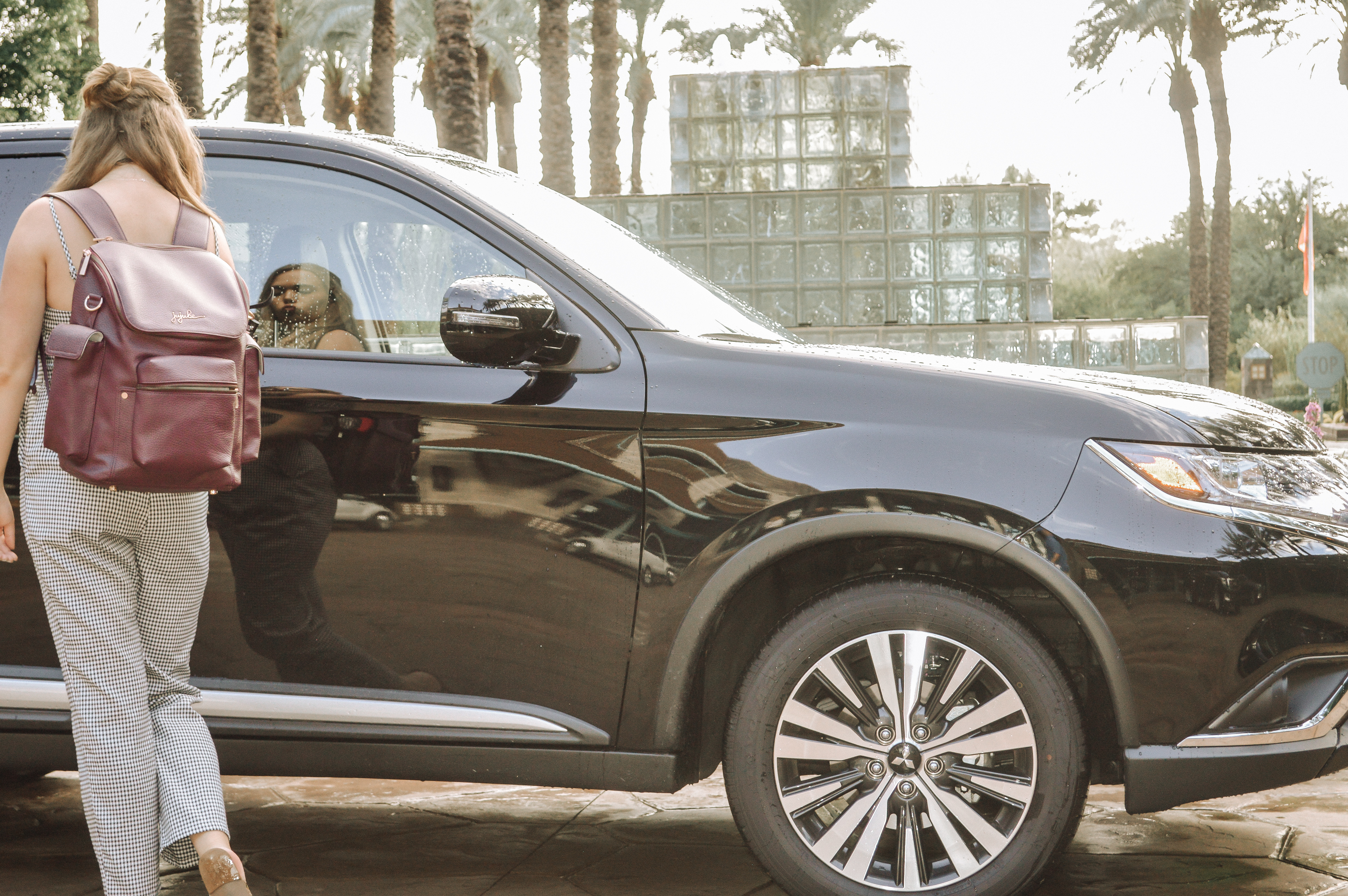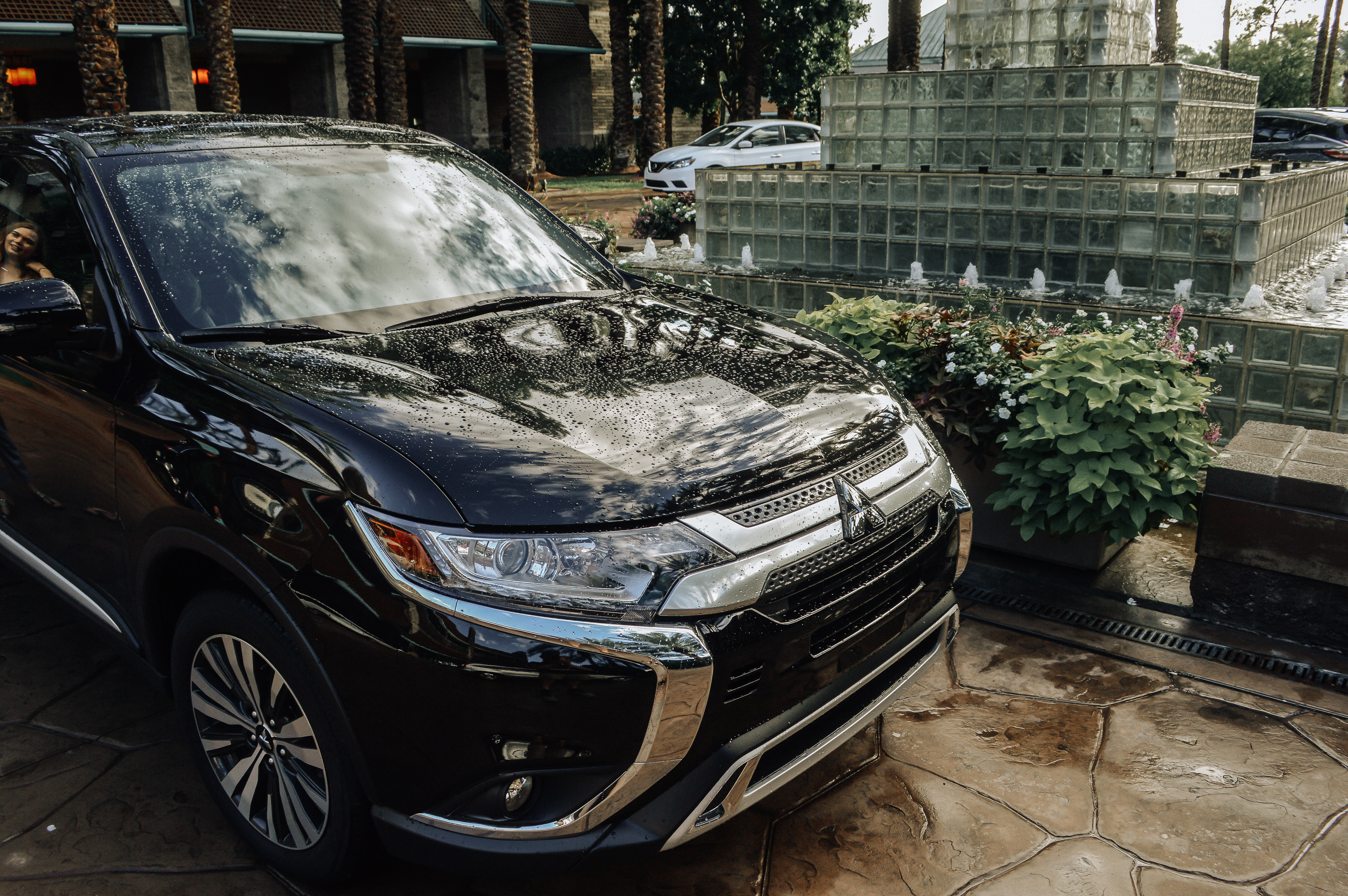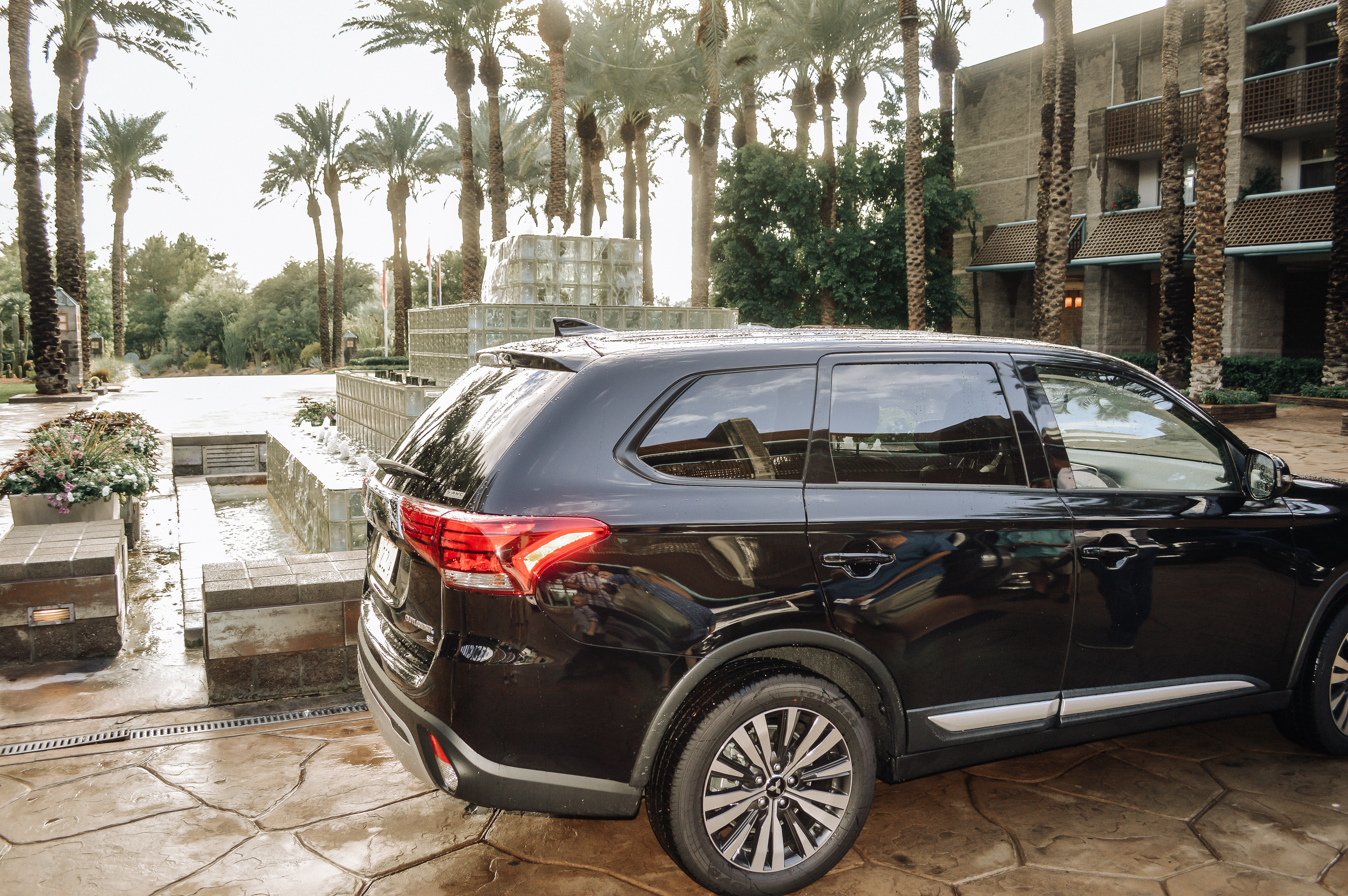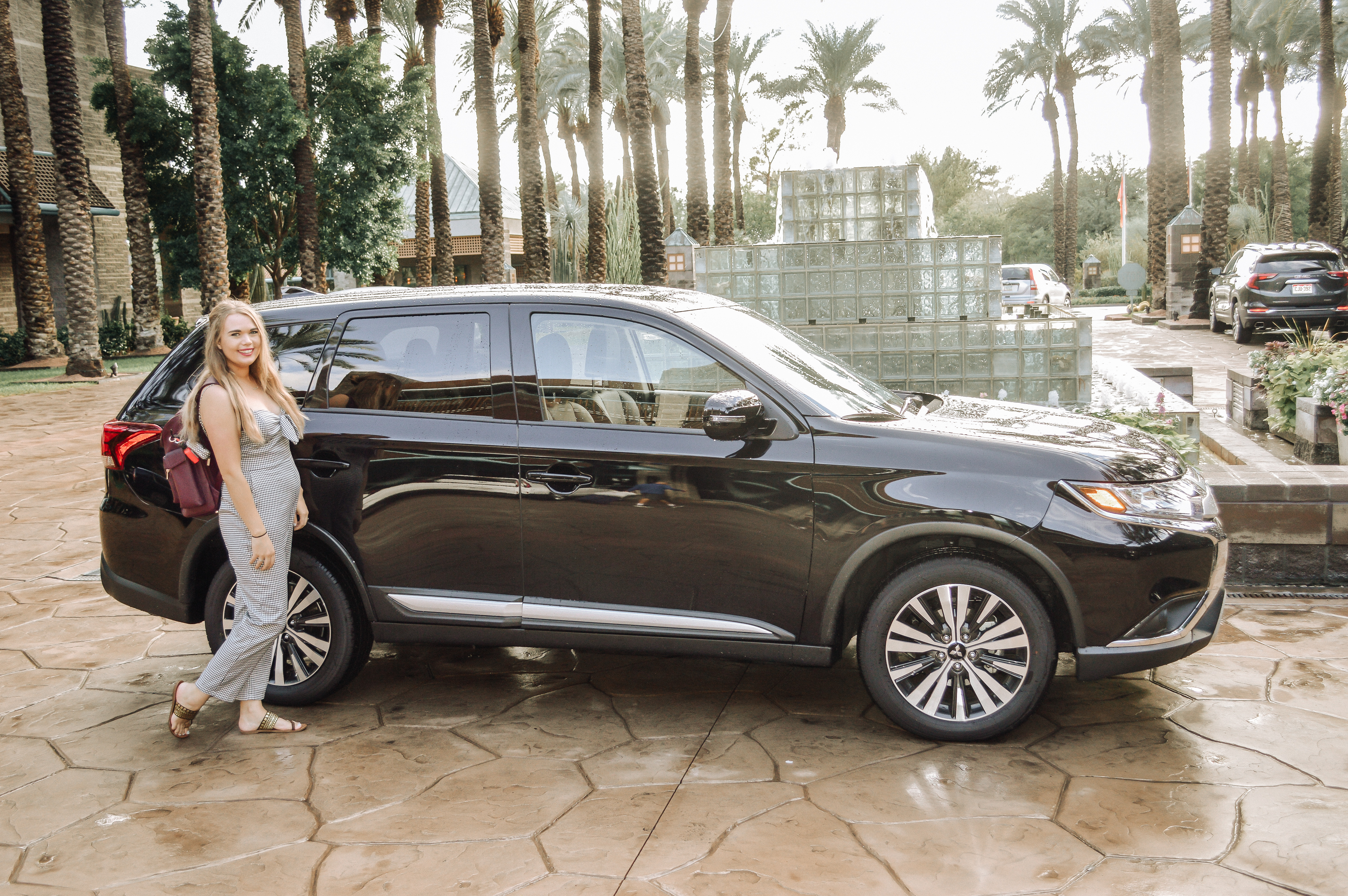 Thinking about a new family car? The 2019 Mitsubishi Outlander GT would be perfect! If you want to get a better feel of the space of the car, checkout my full video of the 2018 Outlander GT here:
Phoenix Travel Guide: How to Pack
Arizona is warm, year round. October is the perfect time to visit because it's nice and warm rather than blistering hot like the summers. We packed lots of shorts, t-shirts, and flip flops, but also packed a few pairs of jeans and light jackets in case it rained, which it did! You'll also want to make sure to pack swim suits, hats, and sunscreen, as the weather is perfect for swimming and there are a ton of pools, both public and private in the Phoenix area.
The boys and I both got SPF 50+ swim suits from SwimZip! We've used SwimZip since Sawyer was a baby and absolutely love them! The swimsuits themselves protect your skin from the sun so you won't get any damage through them. They offer so many adorable styles for babies, kids, and adults. Sawyer and Oliver had the most adorable matching pineapple suits and I had a really cute one-shoulder, high waisted two piece that I loved.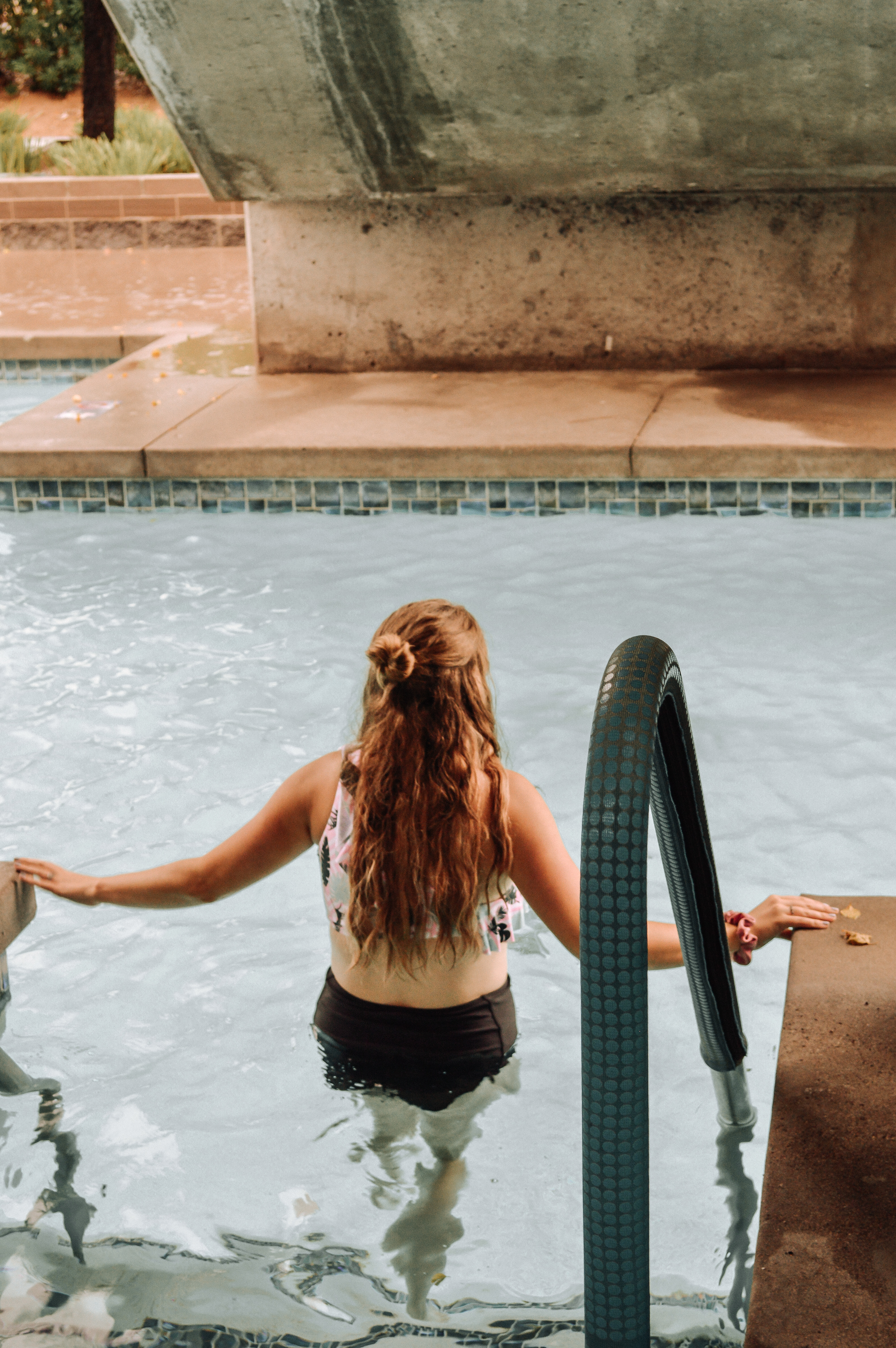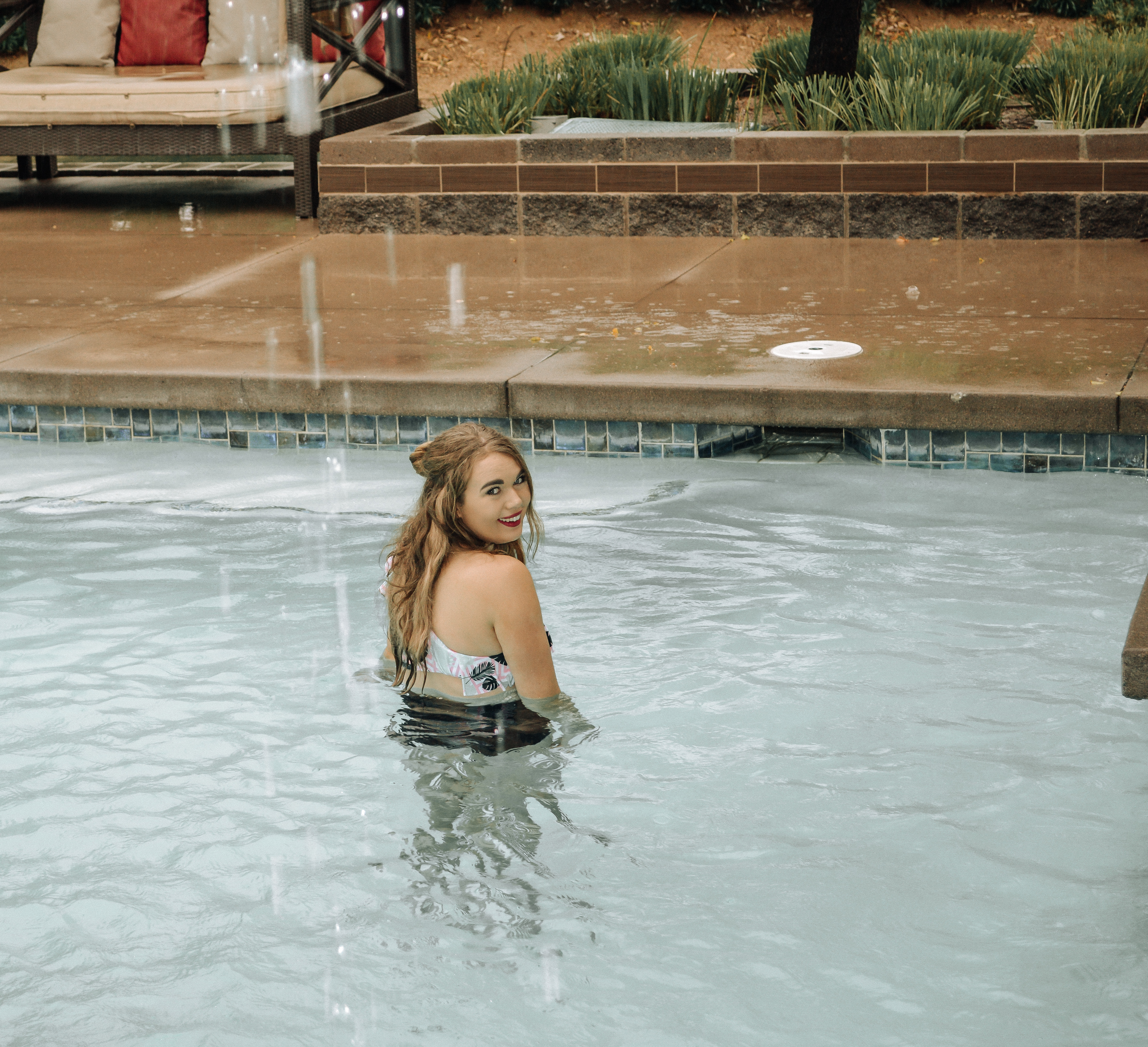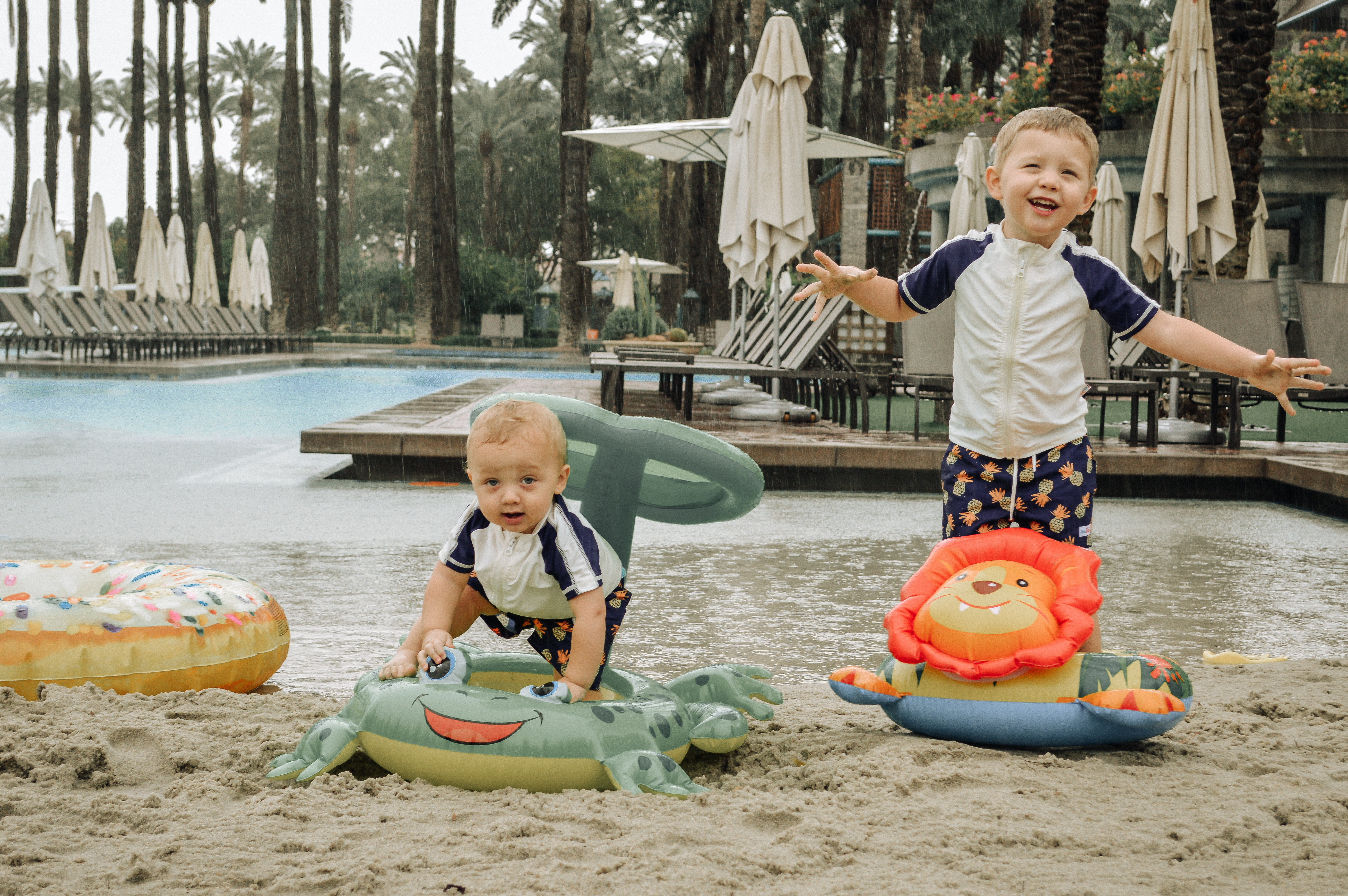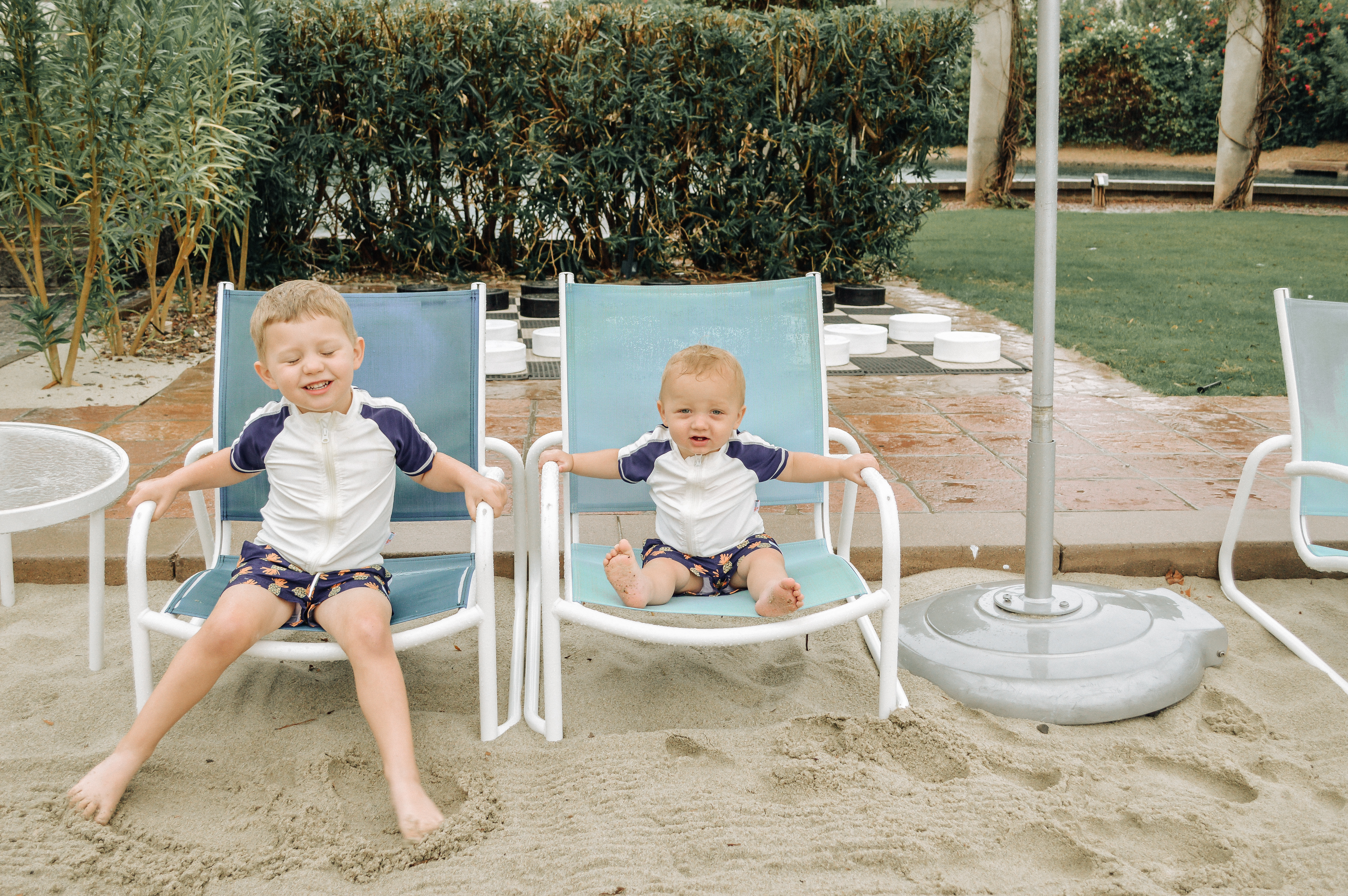 Be sure to check out SwimZip:
| Shop | Facebook | Instagram | Twitter |
For traveling with the kids, especially by air, I pack my diaper bag extra meticulously. After reading reviews about the JuJuBe Forever Backpack, I knew it was perfect for traveling with 2 little ones. It's extremely roomy with a ton of pockets, JuJuBe even offers separate organizational pouches, the Be Set. It came with 3 pouches, sized small, medium, and large. I used the large one to hold anything the boys might need while on the plane or during our travels. Tylenol, diaper rash cream, Sawyer's inhaler, essential oils, and more. In the medium pouch, I put all my stuff. Hair ties, lip gloss, moisturizer, ibuprofen, etc. And in the smallest pouch I put a few little toys to keep them entertained at restaurants. I also picked up a little SmartBottoms wetbag for storing snacks and it worked perfectly. The Forever Backpack has a ton of pockets. I was able to store the kid's kindle, my kindle, my wallet, diapers, pull ups, wipes, travel documents, headphones, and more in all of the pockets. The backpack also has four bottle pockets, perfect for holding a water bottle for each of the kids, plus one for me, plus a milk sippy cup for Oliver. They recently released fall colors so I got mine in Plum and I am obsessed. I highly recommend this backpack for travel!
We were able to pack in 2 suitcases, we used our ebags carry-on sized and full sized. We got these car seat covers for checking the boys car seats, brought the chicco FastAsleep Playard, the Biba M Double Stroller, and of course, packed up the DockATots in our travel bag.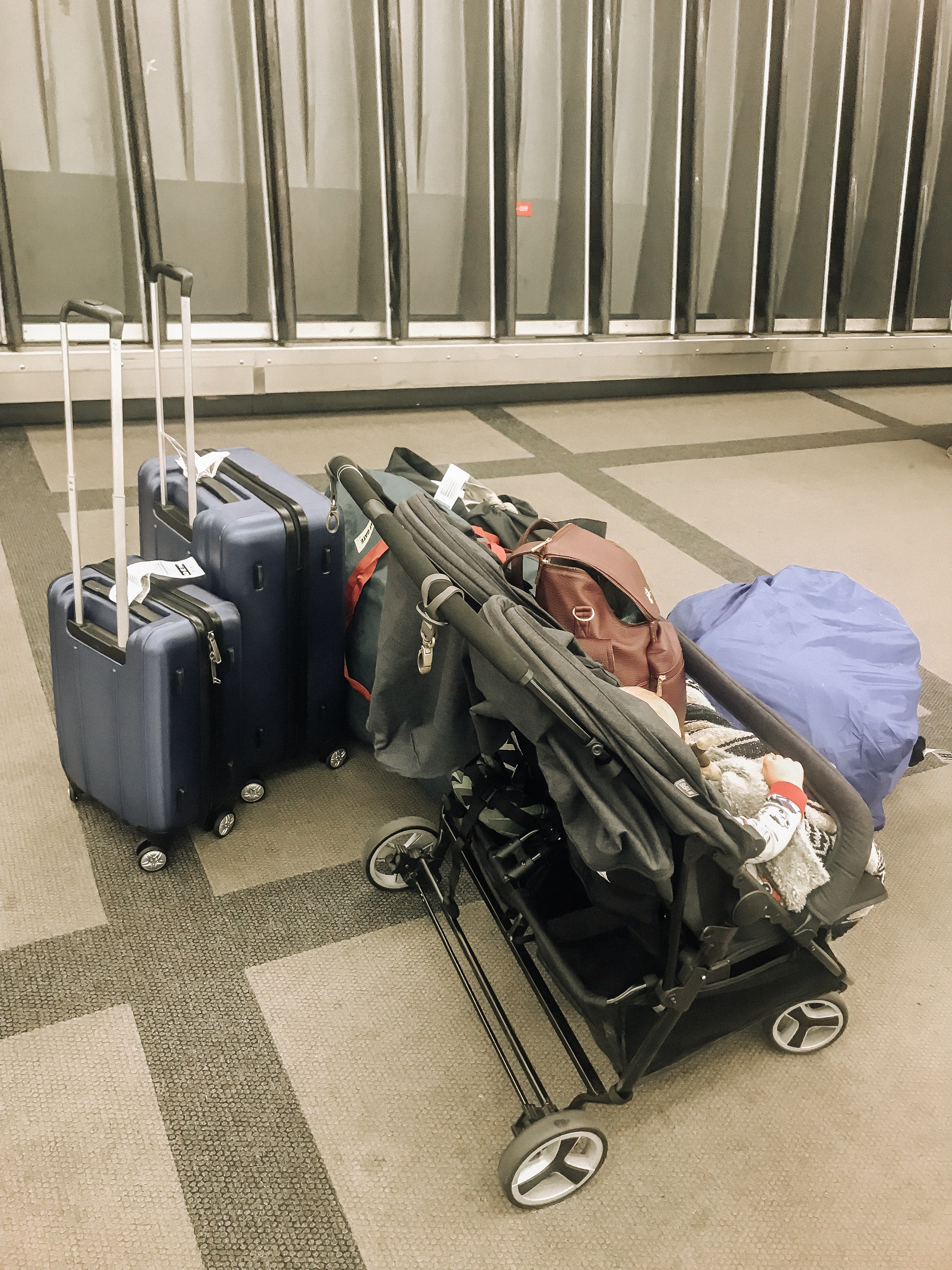 Phoenix Travel Guide: Fun Places to Eat
The Rainforest Cafe
We had these in Denver growing up and I used to love going for my birthday dinner! They've since all gone out of business in our area, so our kids had never been. When we realized there was one nearby we knew we had to take them. The food was fine, nothing special as usual, but the ambience was amazing. The kids LOVED all the animals and eating in "the forrest". The gift shop was a hit too. Even though the food is nothing to write home about, the experience is so great for little ones!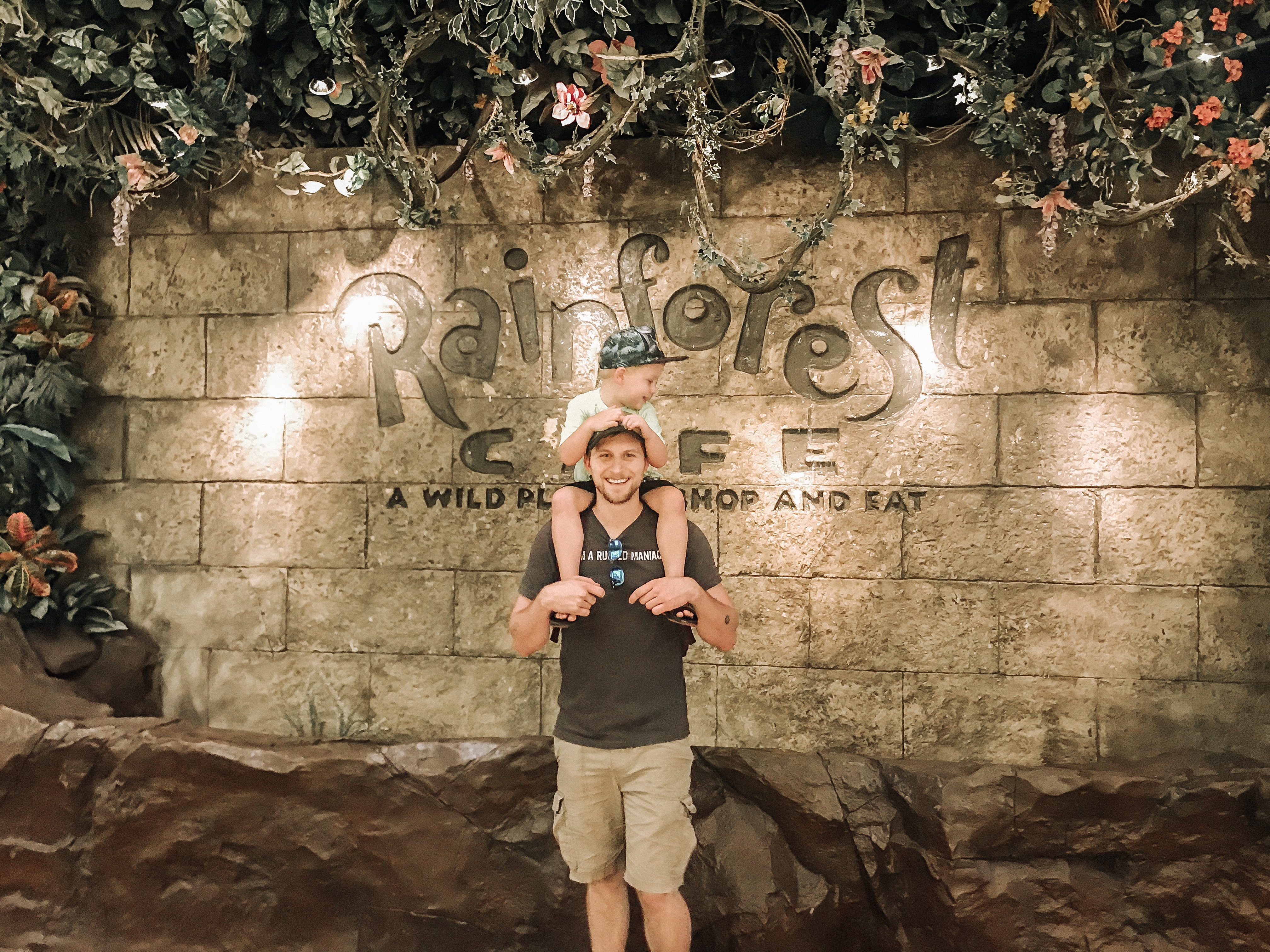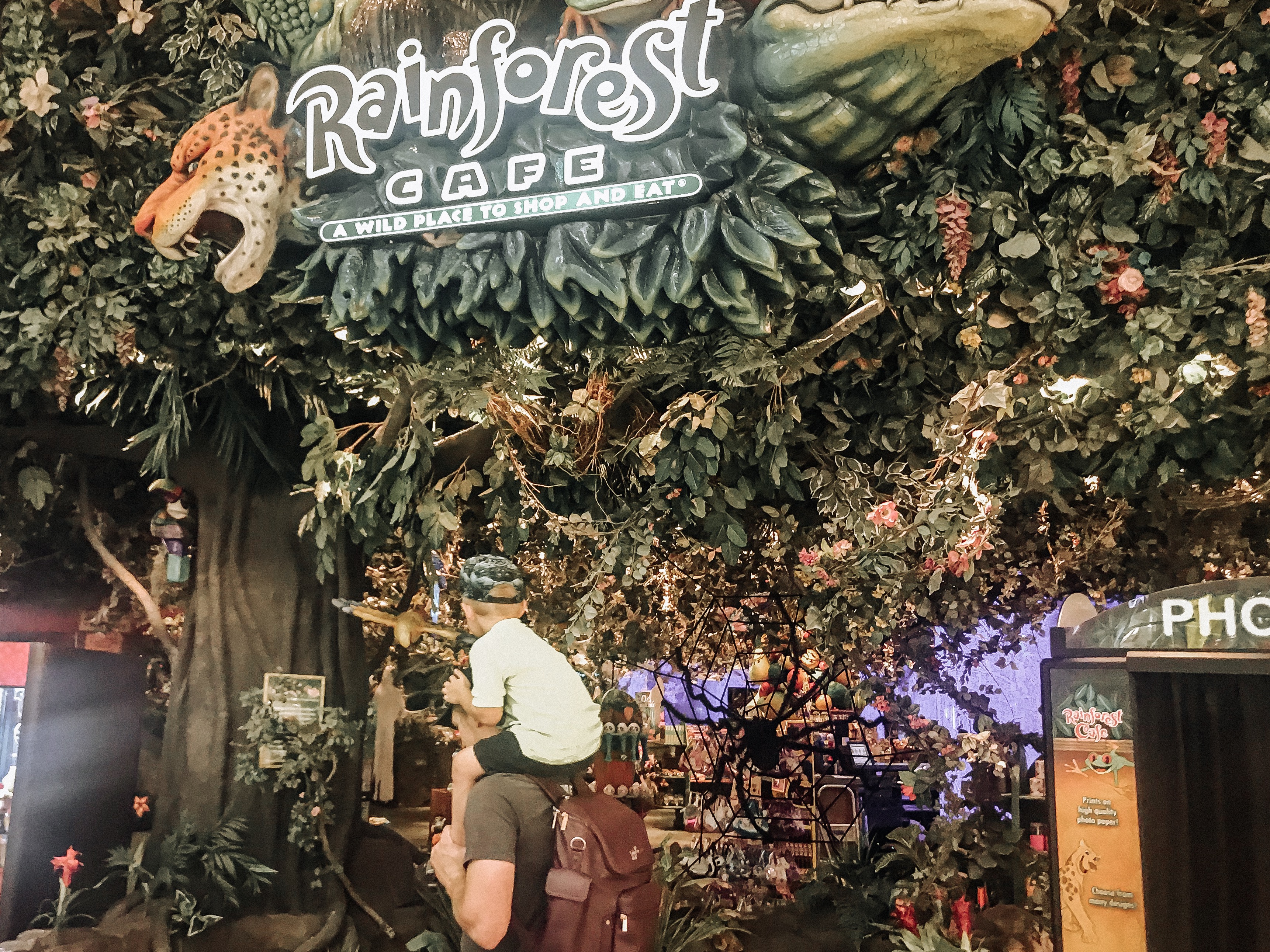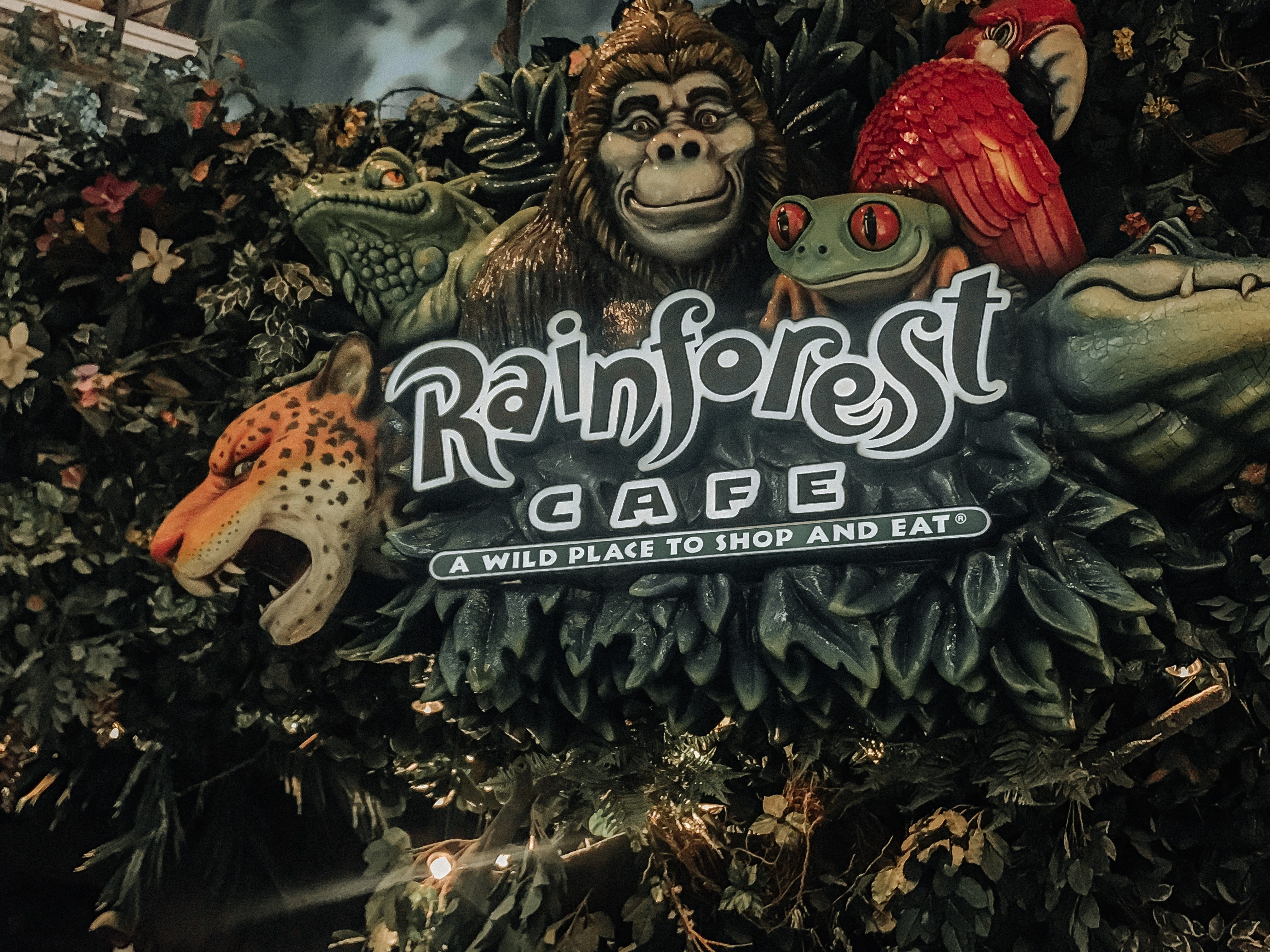 Baked Bear
Baked Bear is an ice cream sandwich shop in downtown Tempe and it was amazing. We've had Baked Bear in San Diego too and loved it. I so wish they could bring one of these to Colorado! I got the salted caramel fudge ice cream in between 2 chocolate chip cookies. It was so good. They boys split an ice cream sandwich and loved it!
Have you ever been to Phoenix? What were your favorite things to do? Comment below!
xoxo.
Pin It!