Disclaimer: This review is in collaboration with Ebags. All opinions are my own. Please visit my disclaimer page for more information. 
Ebags Review: How to Pack Effectively for the Entire Family!
Packing is by far one of the most stressful parts of traveling as a family. As a Mom, I'm usually responsible for packing for myself, the kids, my husband, and even prepare everything for the dog while we're away. It's a lot.
I've found that having a system can really help with packing for everyone before a trip.
I make a list for each of us, broken up into sections. Clothing, toiletries, necessities, and entertainment. I make sure to pack an outfit for each day, plus 2 extras, 2 pairs of pajamas each, a sweatshirt for cold nights, one swimsuit, and all diapering needs. I male a precise list of all toiletries so that nothing is forgotten, as those are the worst things to leave behind.
The night before we leave I make sure to plug in the kid's ipad, all bluetooth headphones, the baby monitor, our phones and anything else that needs charging. In the morning, I grab them all, and pack them along with their chargers. My husband's carry-on bag from Ebags is perfect for holding all this gear. It is incredibly large and great for traveling with children! He's able to carry all the overflow that won't fit in my diaper bag, and it even has a special compartment just for chargers and electronics. We are able to keep all our headphones and more on hand for the long plan ride.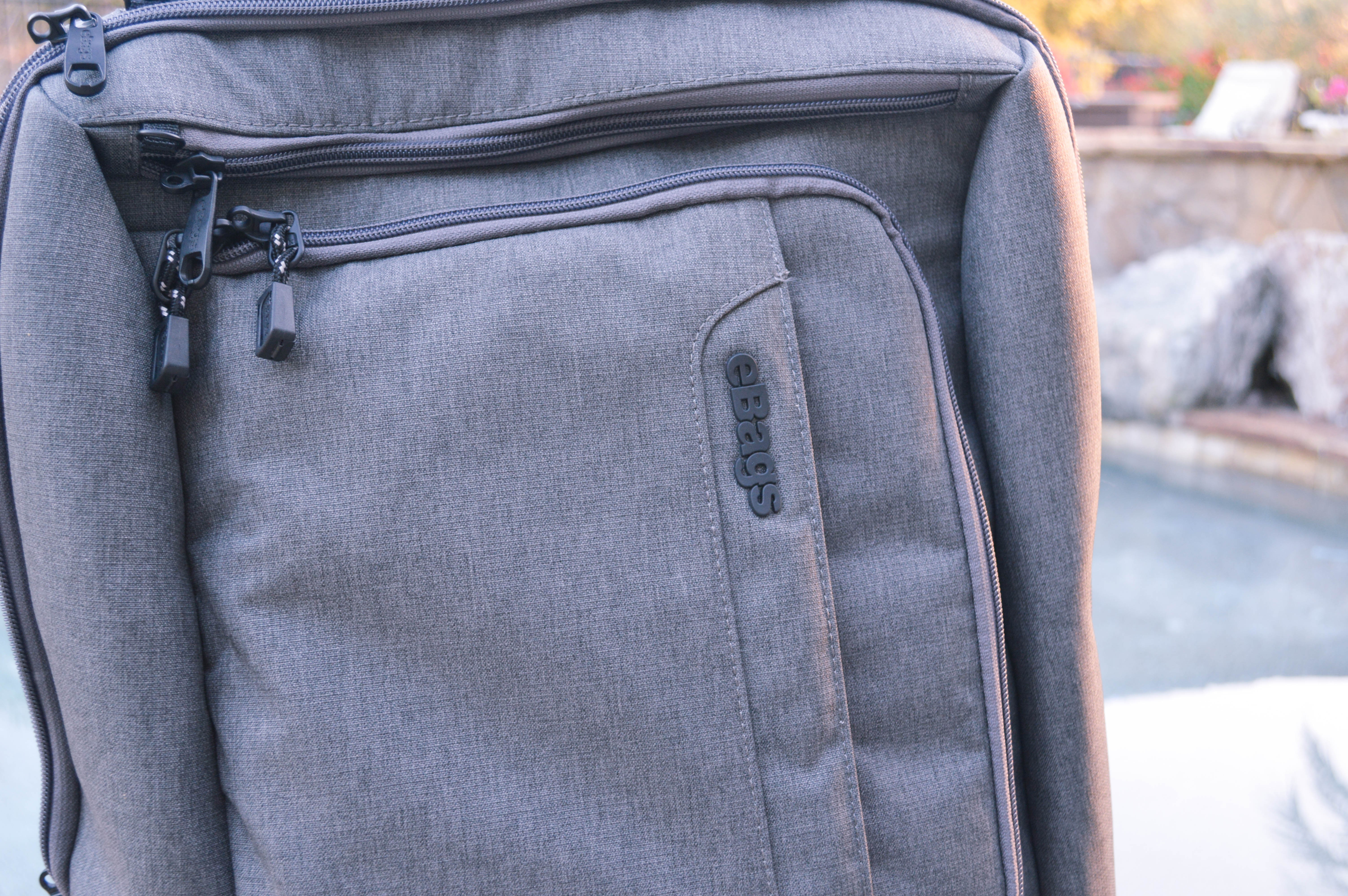 I prepare my diaper bag by packing all my usuals plus 4 extra diapers each (if there's one place you don't want to be short it's at 30,000 feet!), extra snacks, an extra outfit for each of them (the last place you want to be unprepared for a blowout), bottles and sippy cups to keep their ears from popping, toys to keep them entertained, and blankets for when they sleep (planes are always surprisingly chilly).
We make sure to download TV shows and movies from Netflix to their ipad and our phones to keep them quiet and happy. We also allow Sawyer to pack a small backpack with his own toys, now that he is old enough to carry one.
Then, I pack our luggage! The boys clothes are still small enough that I can fit both of their items in a carry on sized luggage. I pack Sawyer's in one side and Oliver's in the other. I love that one side zips up and the other buckles closed to keep things from moving around to much during travel. Eventually, I'm sure they'll need their own suitcases but I'm taking advantage on them sharing for as long as their stuff will fit!
Me, being the ever overpacking princess that I am, pack my items in a full sized suitcase. I typically put all clothing on one side of the suitcase, then buckle it closed, and then all toiletries and shoes in the zippered side. I've recently tried using packing cubes from Ebags to organize my items, and it makes things so much easier to find upon arrival!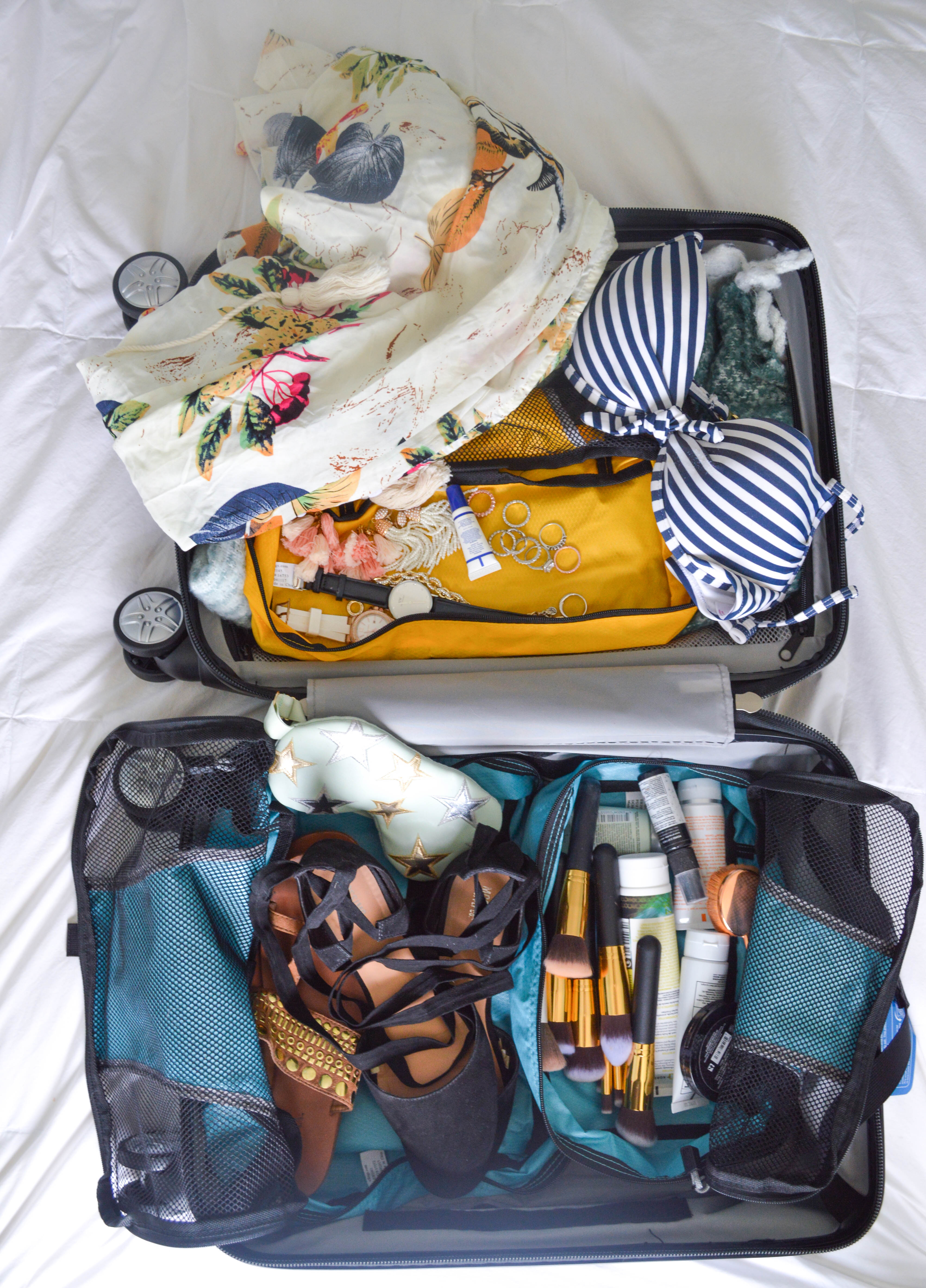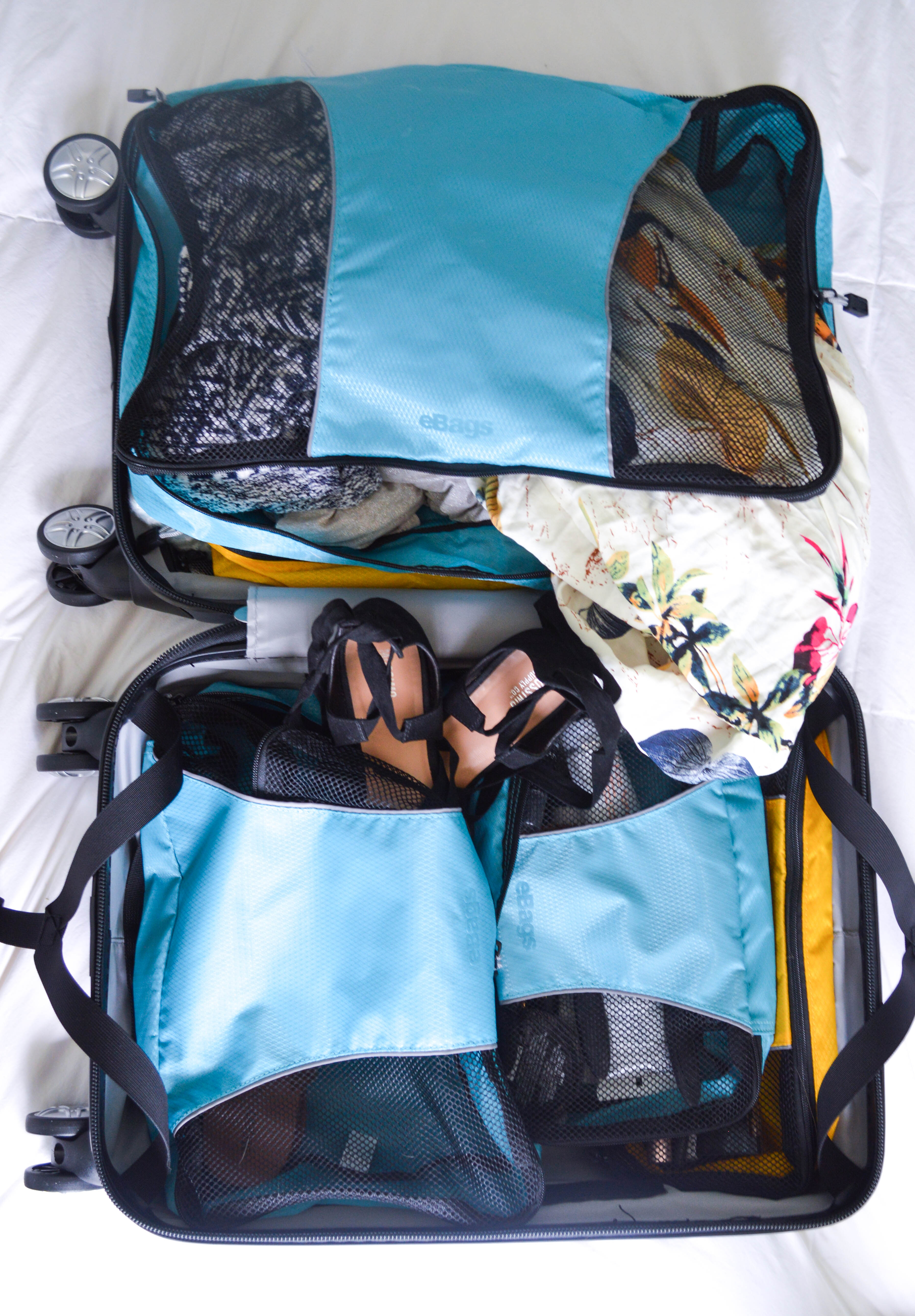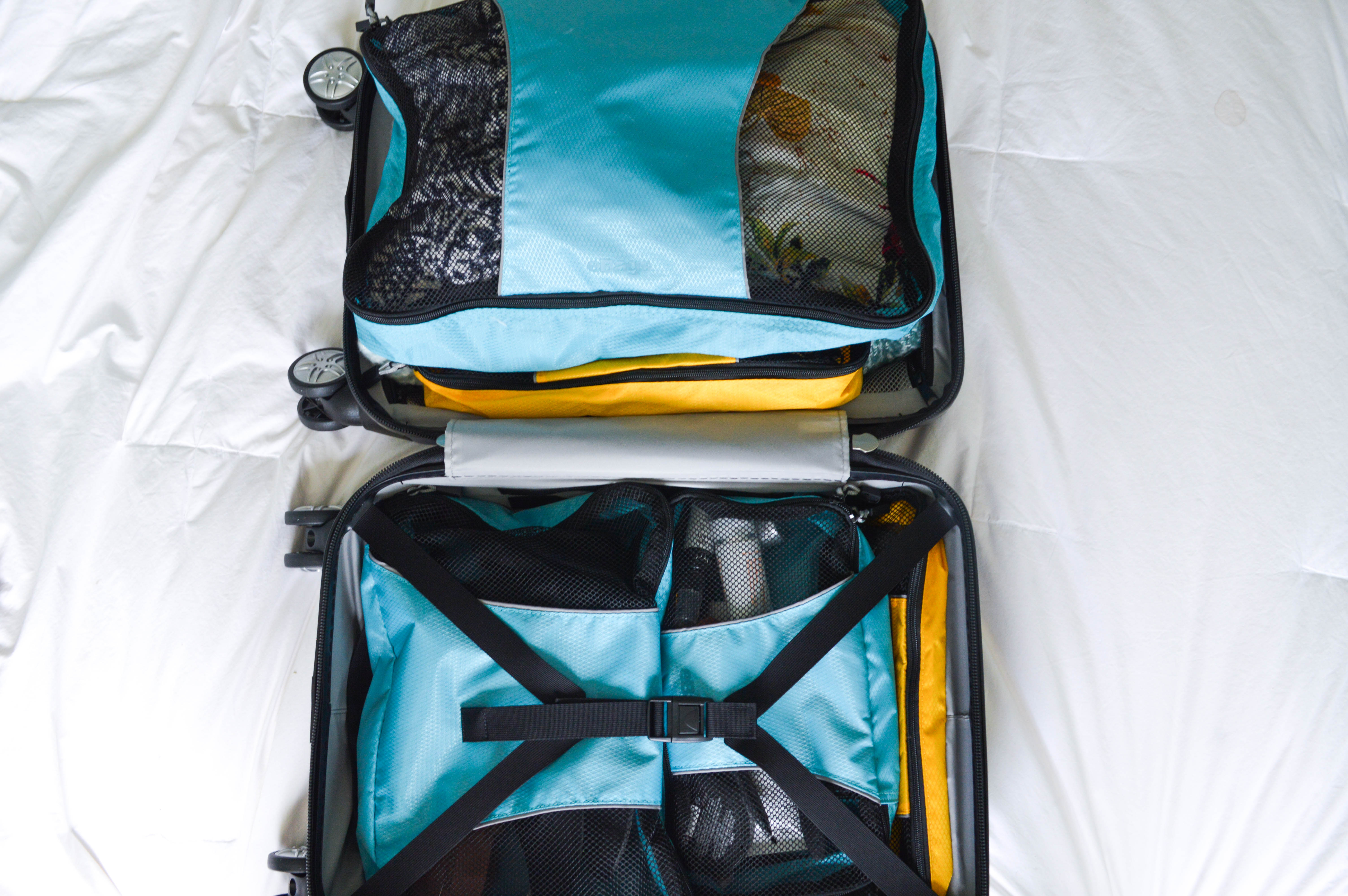 Both our bags are also from Ebags. They are extremely durable and high quality, and surprisingly light (when empty)! They held up incredibly well on our journey from Denver to San Diego, and San Diego to Anaheim and back again! They held everything we needed with room leftover, and we loved the bright blue color!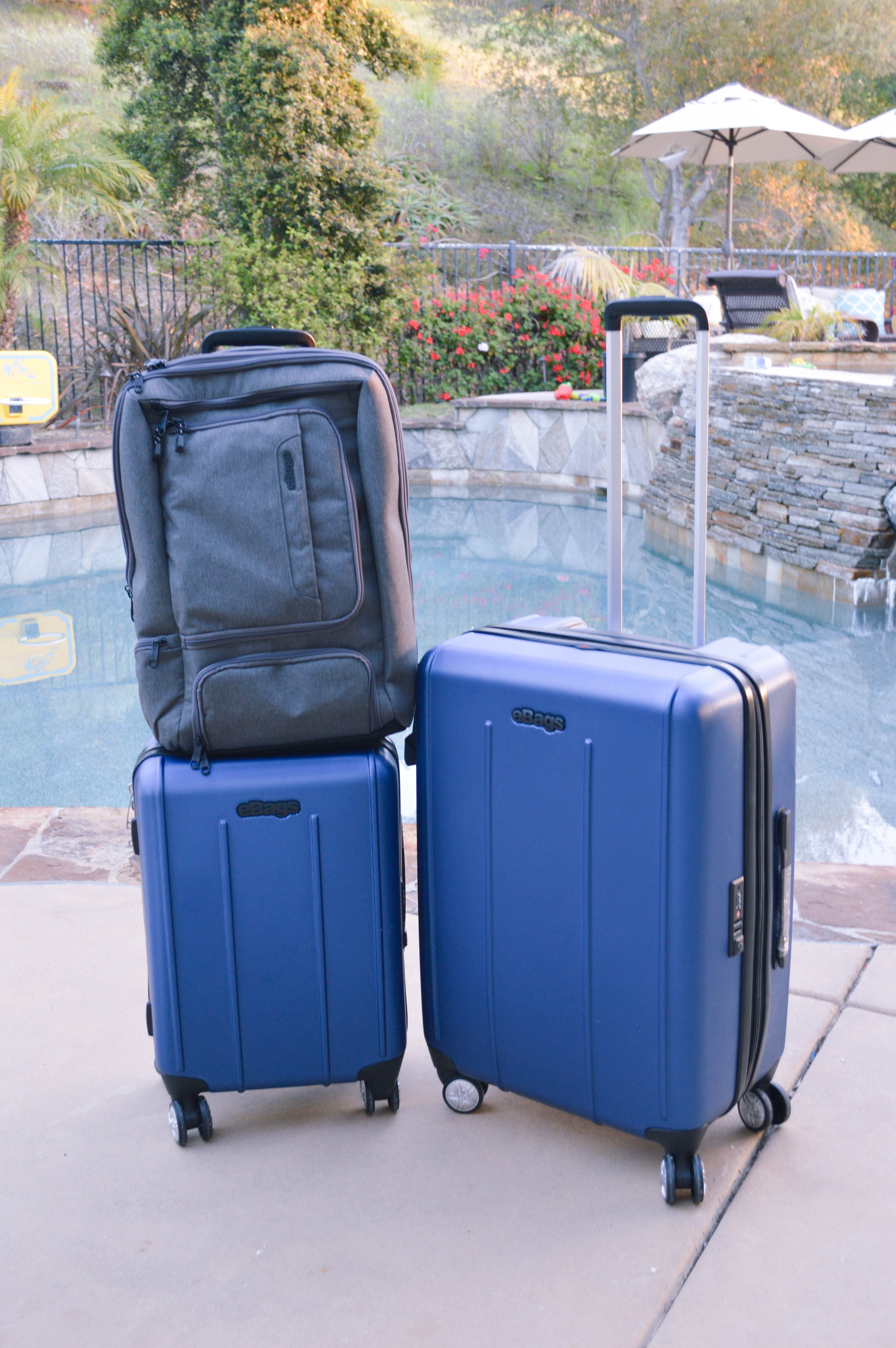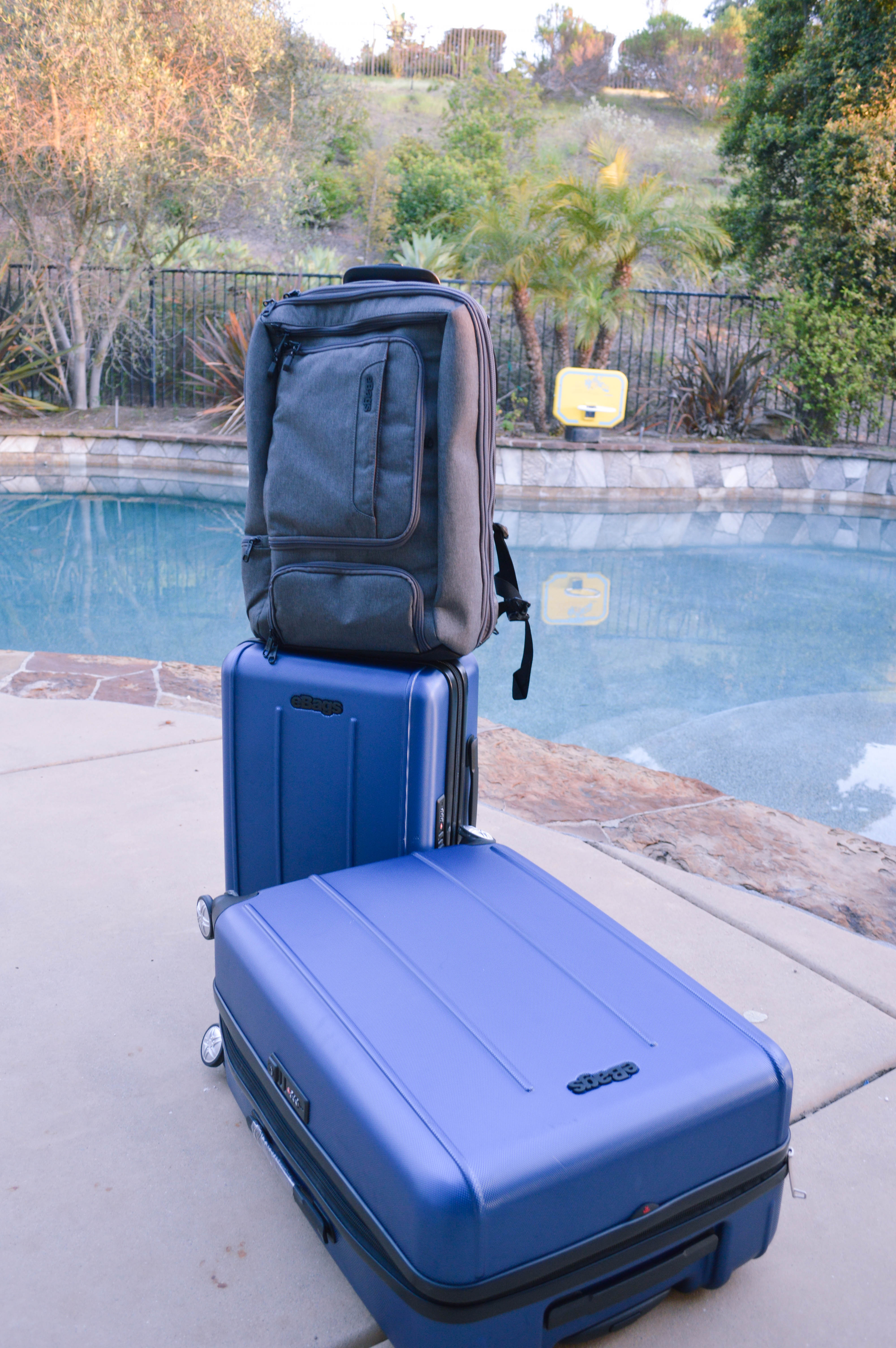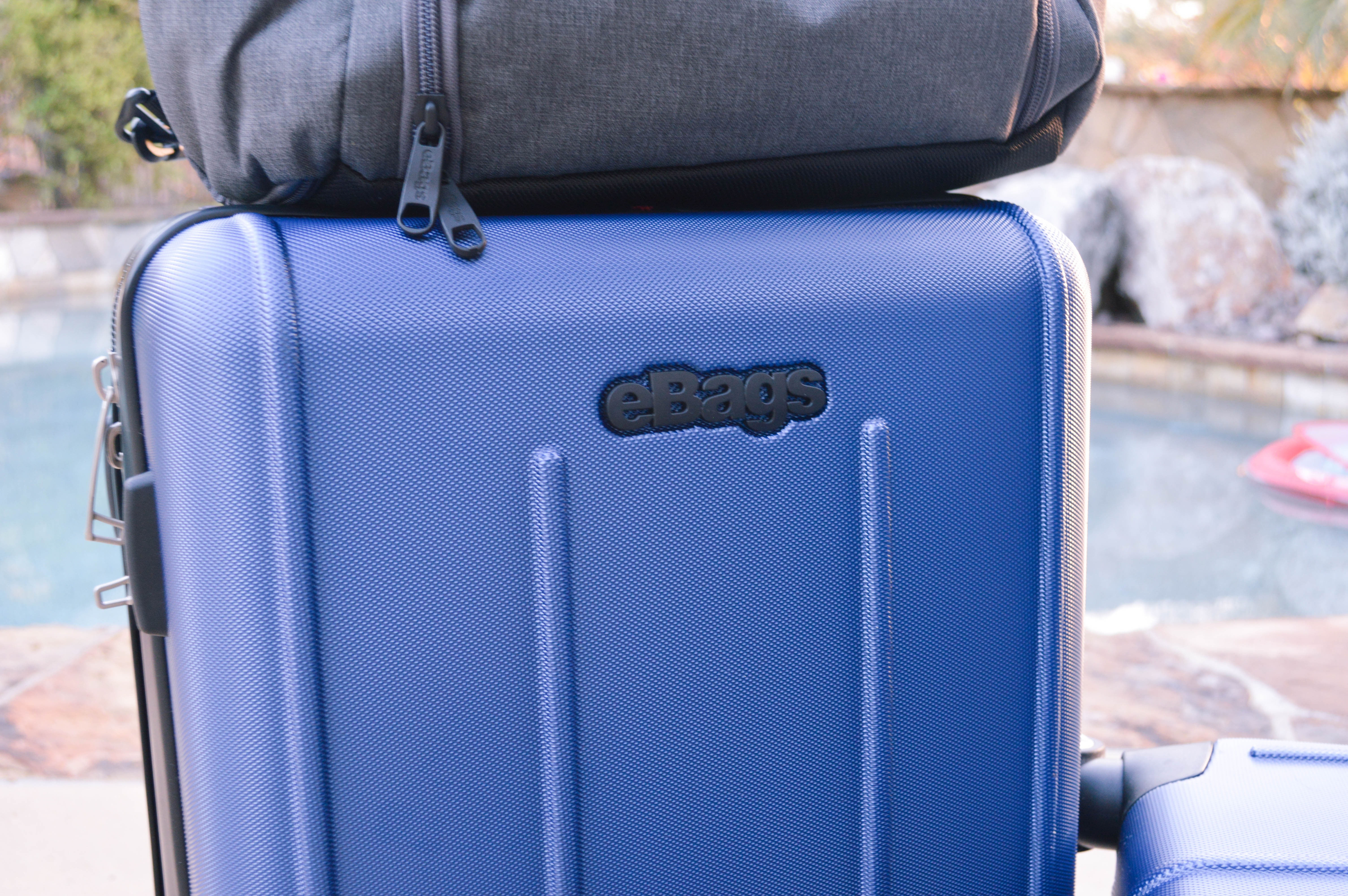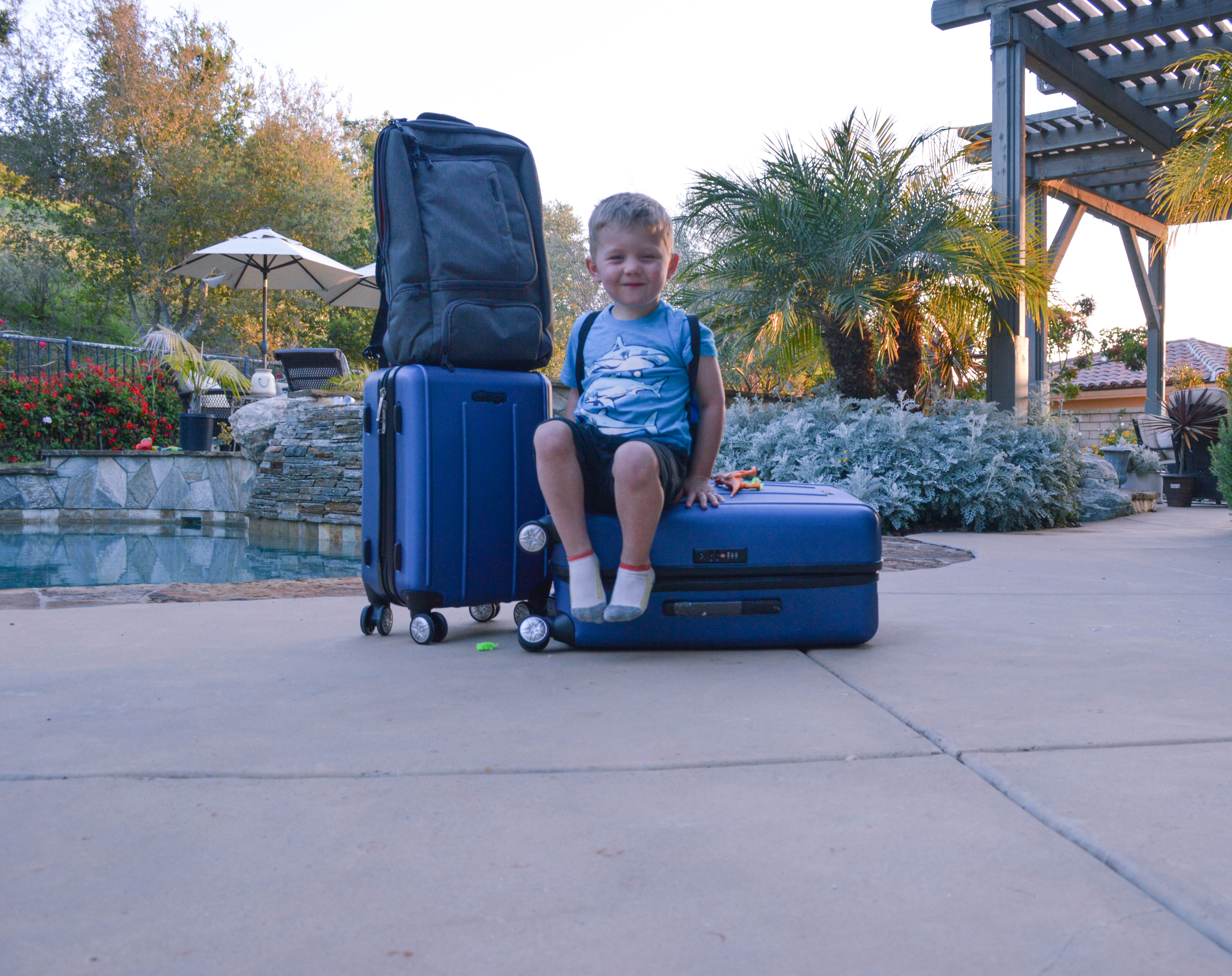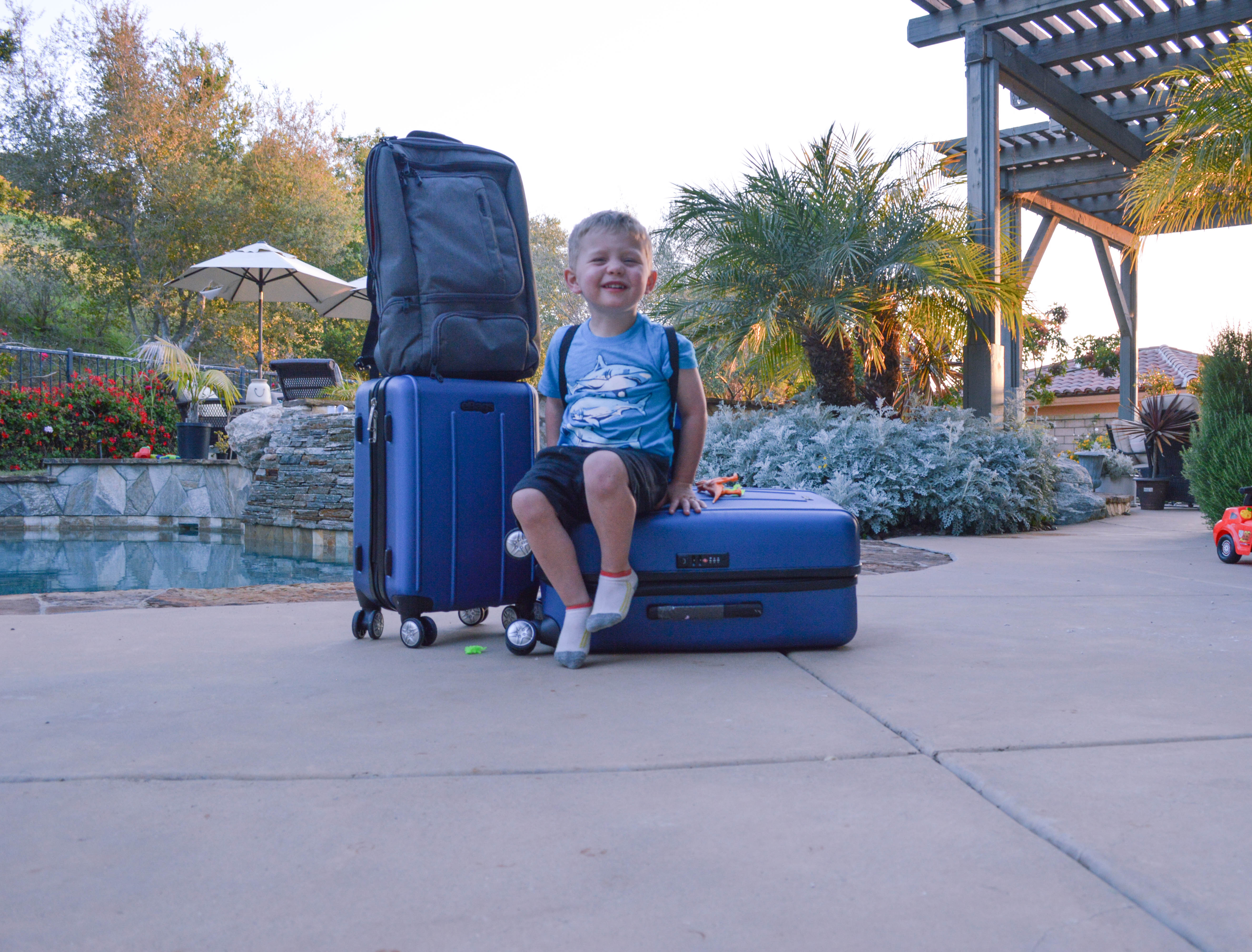 Ebags is a large online retailer of travel bags and luggage. You can find many different brands as well as their own Ebags brand! I love using Ebags to shop for the latest and greatest luggage and travel accessories.
Hope you guys enjoyed my Ebags review! Let me know if you have any questions!
Be sure to check out Ebags: