Disclaimer: This popular registry items post is sponsored by BuyBuyBaby. All opinions are my own. Please visit my disclaimer page for more information.
Ah, baby registries. For some reason, when we registered for Sawyer (our firstborn) it was so stressful. Everything made us argue. We spent an hour contemplating strollers. A good 40 minutes discussing the different pack n plays. Half an hour comparing the different features of car seats.
There's just so much information to take in and when you've never actually had a baby before, it can seem so overwhelming.
THE MOST POPULAR REGISTRY ITEMS WITH BUYBUYBABY
BuyBuyBaby wants to come alongside and help you! I recently visited my local BuyBuyBaby and had them walk me through their registry process and I was really impressed! They make everything so easy and put first time parents at ease. When you enter BuyBuyBaby, you'll locate the registry center and be greeted by a specialist. That's right, a specialist, there solely to help you find the best products to put on your registry.
They'll get you all set up with your registry and walk you through how to sign in from home, update your items, and work the scanner. They'll then walk the store with you to help you make your decisions by providing all the info you could ever want on their different products (If you want. If you would rather a specialist not walk the store with you, that's perfectly fine as well).
After the setup, you get a goody bag with lots of baby samples and coupons!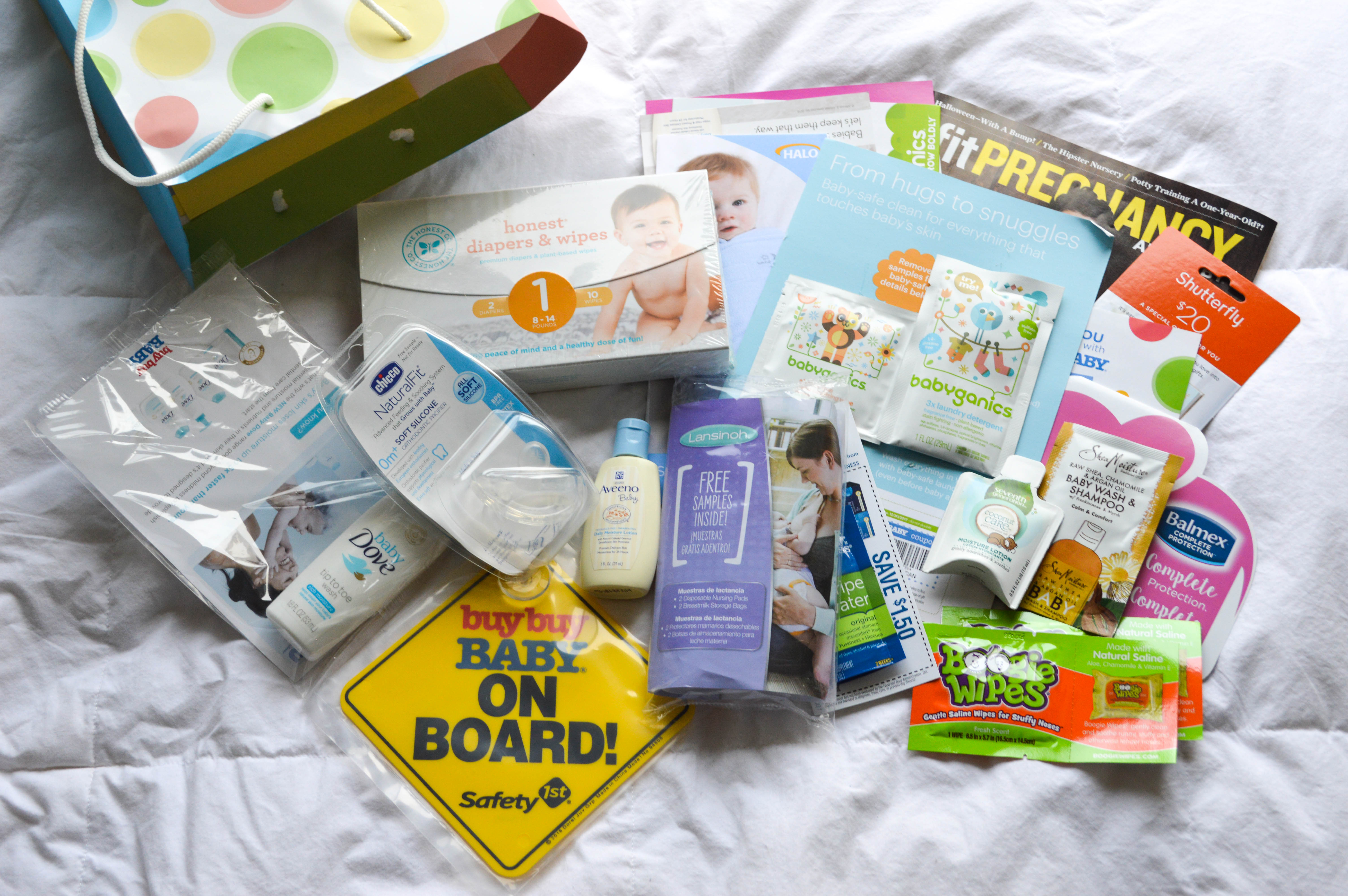 I did my walk with a specialist named Jacob. He told me he originally took the job with BuyBuyBaby as a way to pay the bills while he's in college, but he's actually grown to love it. In fact, after gaining so much information about infant safety guidelines and such, he's decided to pursue a career in pediatric medicine. These guys really know their stuff!
But let's get to registering. I'm going to break down some of the big products you need for your registry, by which ones are the most popular vs. the ones the specialist actually recommends.
Most Popular Registry Items – Feeding
You'll want to register for plenty of bottles. Even if you exclusively breastfeed, you'll want bottles on hand so you can leave your baby for a date night from time to time! And if you don't end up breastfeeding, then you'll need all the bottles you can get your hands on. We used (and LOVED) Playtex bottles for Sawyer (read about them here and here), and stocked up on them for Oliver. But they used Dr. Brown's with him in the NICU so that's what he got used to and now that's all he'll take! I guess every baby really is different.
Jacob says the Dr. Brown's bottles are the most popular. He also personally recommends them because of the anti-colic filters, which, as a current Dr Brown's user, I have to admit are pretty spectacular. He told me he recommends EVERYONE register for the Dr Brown's Options Bottle Warmer Gift Set. He says it's not too expensive and also includes EVERYTHING new parents need for bottle feeding which makes it a highly sought after gift. It includes 6 bottles and filters, 2 Dr Brown's binkies, a bottle brush, microwave sterilization bags, 4 extra nipples, and… an electric bottle warmer (life saver). It's really something else. I almost bought one for myself then and there. Shop HERE.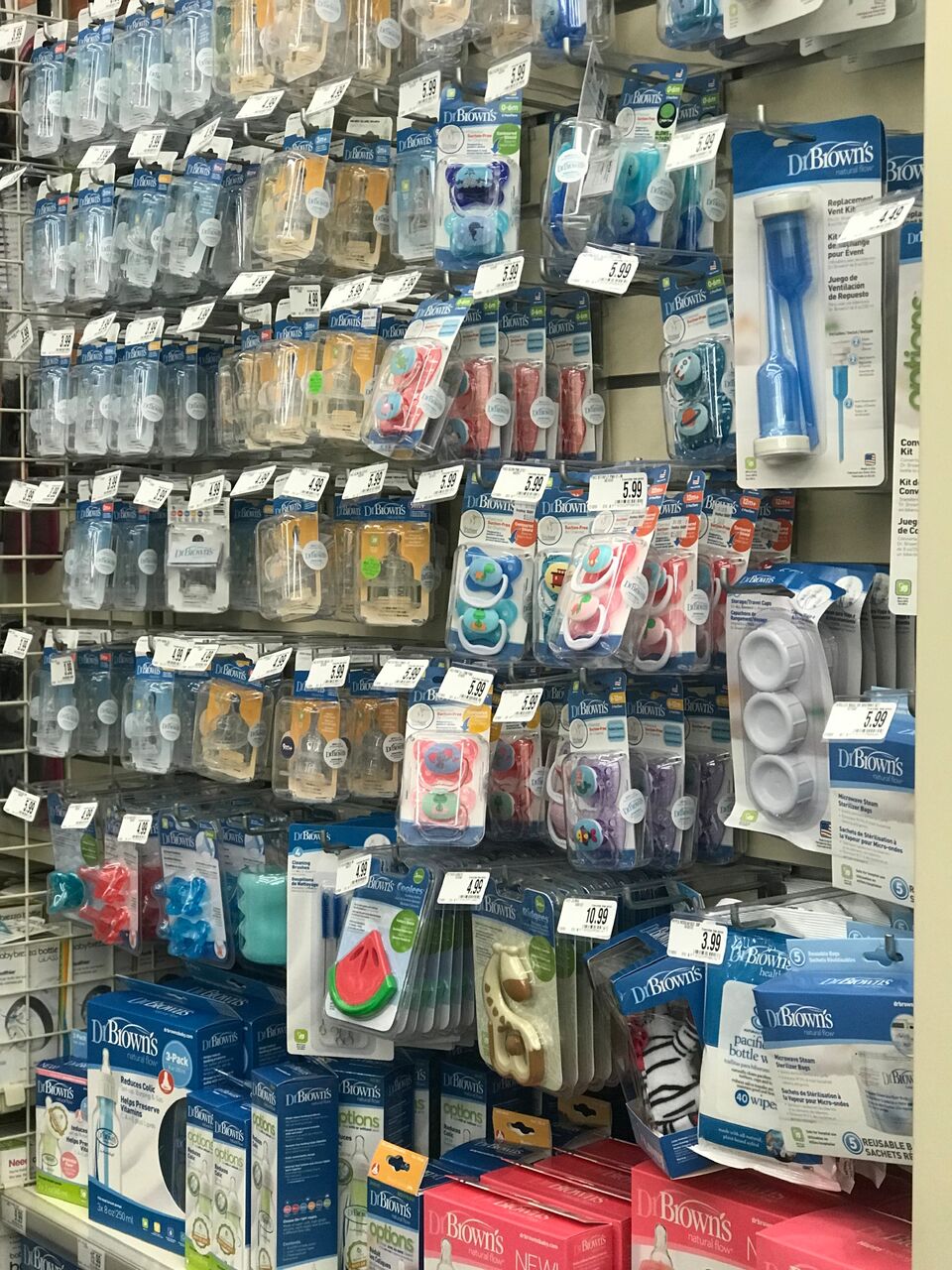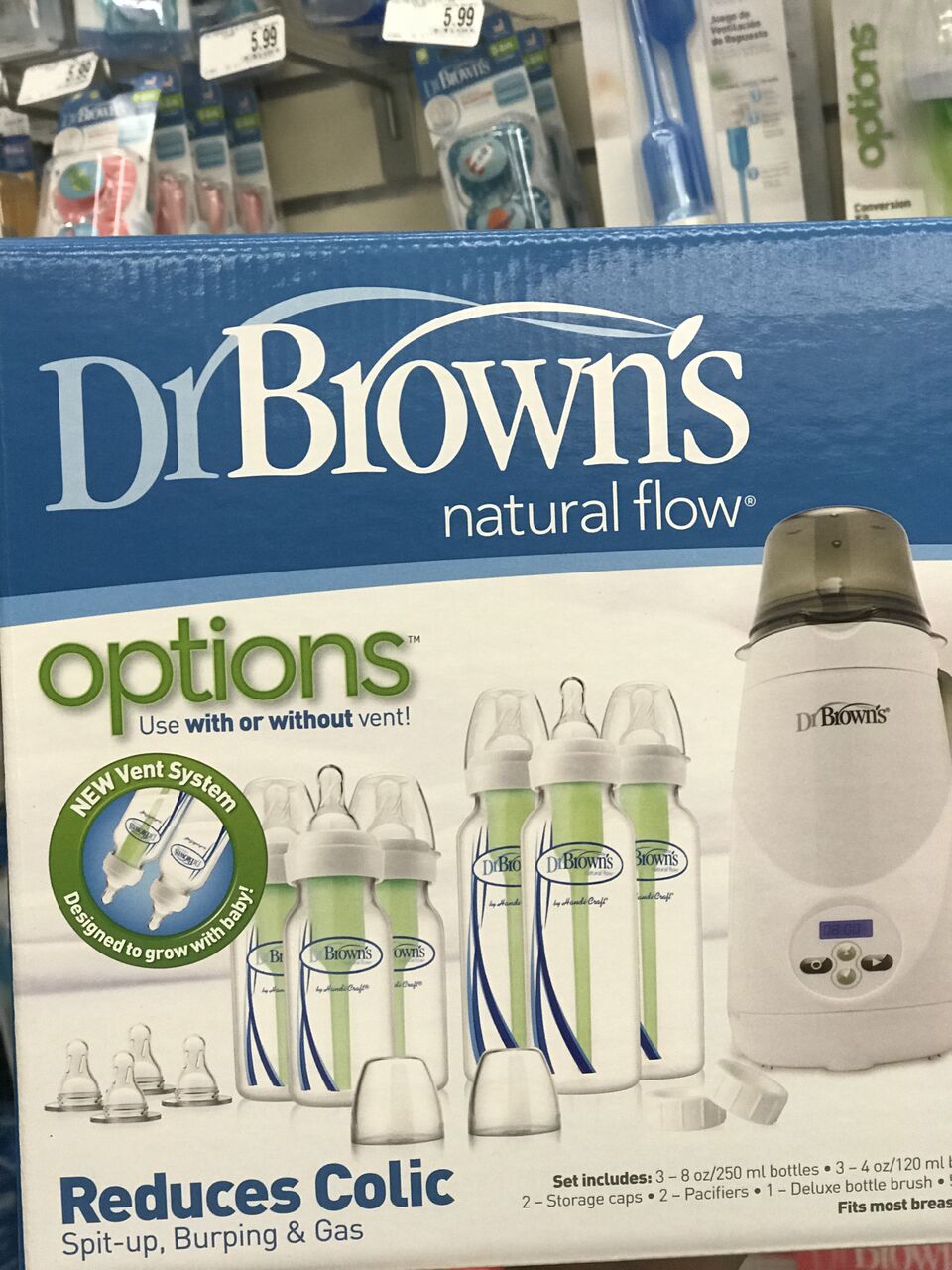 Most Popular Registry Items – Monitors
I loved talking about monitors with Jacob. I've heard a lot of my mama friends say that they didn't put a monitor on their registry because they knew the baby would sleep with them the first few months. While this is extremely true, what about naps? For me personally, we started letting both Sawyer and Oliver take naps in their own crib around 3 months, even though they still spent the nights in a bassinet in our room. It was easier this way because of the monitor. There was no monitor by the bassinet, so if I wanted to actually get things done during naptime (a given), then I needed a monitor to check on them!
Jacob says the Motorola monitors are their most popular monitor. It is also their most returned. 
He thinks the reason they are the most popular is simply because they are the least expensive. They boast a 1,000 ft range, but he says most of them don't really work that far at all. He says the break easily as well so with being faulty to begin with and easy breakage, they get returned a lot.
Jacob recommends Samsung monitors instead. He says the really do have a 1,000 ft range, are much better quality, and hardly every break. Shop HERE.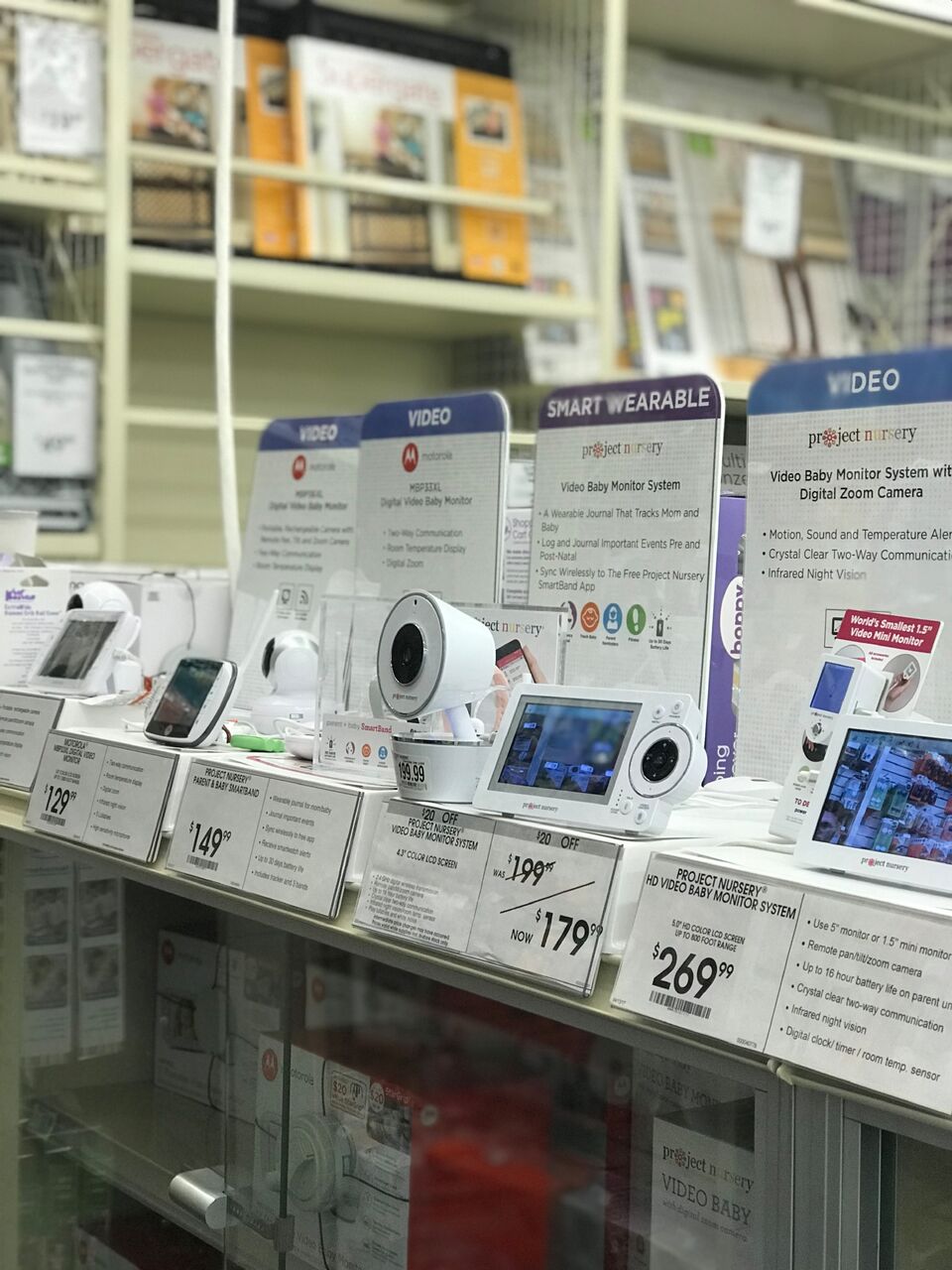 Most Popular Registry Items – Bathing
Your bathing preferences really depend on what you have available in your home. If you have a tub suitable for toddler and infant bathing, you might only need an insert. If you prefer a standalone infant tub, there are plenty of options available for that was well. And if you're going to be a sink bather, there's different products for that as well.
He says most standalone baths work perfectly fine, but people seem to gravitate towards the 4moms Infant Bath Tub. The 4moms brand is extremely innovative and currently very popular amongst moms. The tub is truly a sight to see. It is designed for use with running water so your baby is constantly bathed in clean water rather than sitting in their own dirt like a regular bath. It also comes with a color coded digital thermometer to ensure the water temperature won't harm baby's skin. It's really, really, cool. Shop HERE.
For sink baths, Jacob says the Blooming Bath is really gaining in popularity. We have one for Oliver and I LOVE it. We had a traditional baby tub for Sawyer and it was so much more of a hassle to get it out, fill it up, empty it clean it, ect. You just stick the Blooming Bath in the sink, and it creates an ultra-comfy little bath for you baby. It makes bathing so much quicker and easier! Check it out on my instagram here, and shop HERE.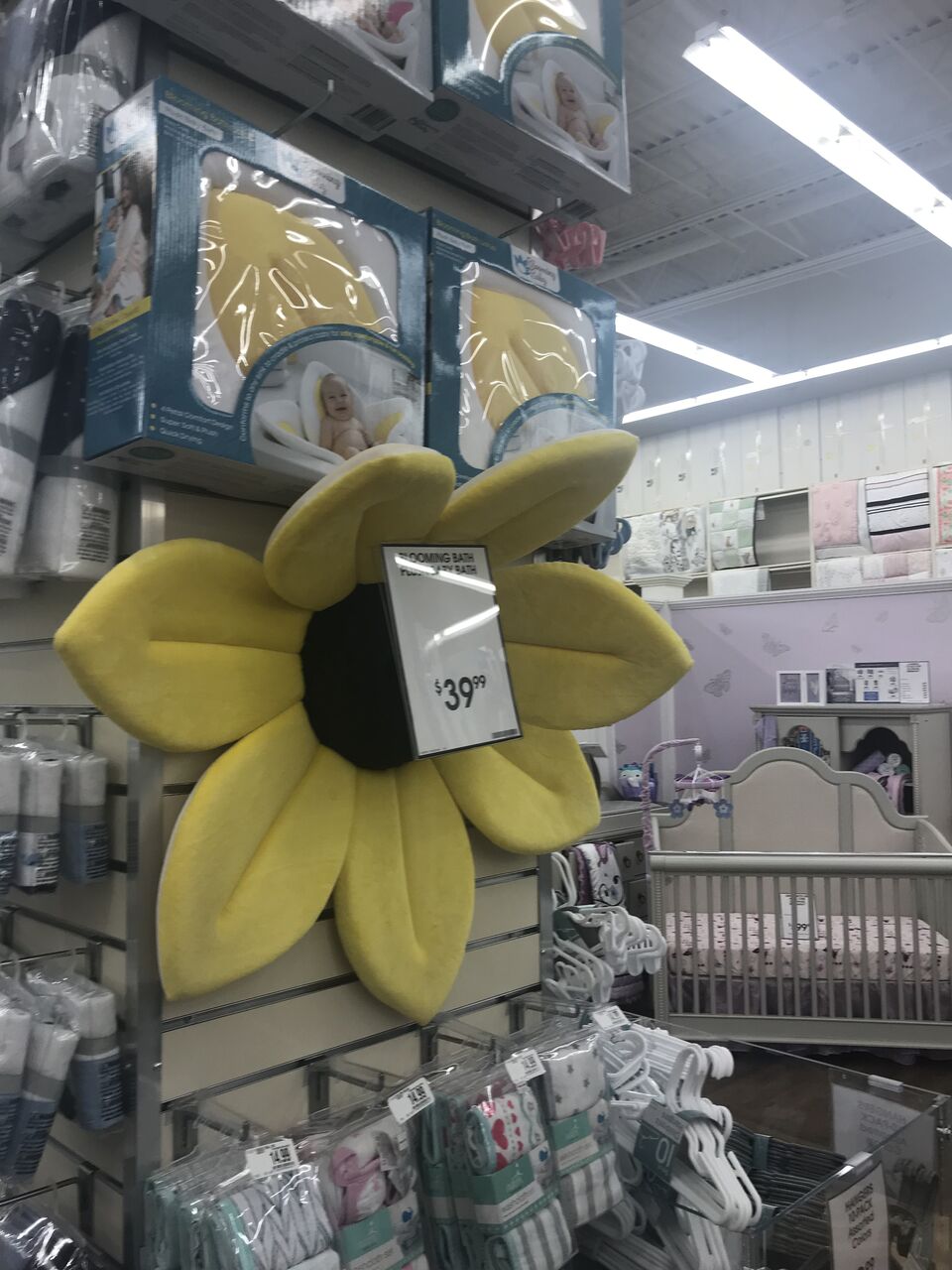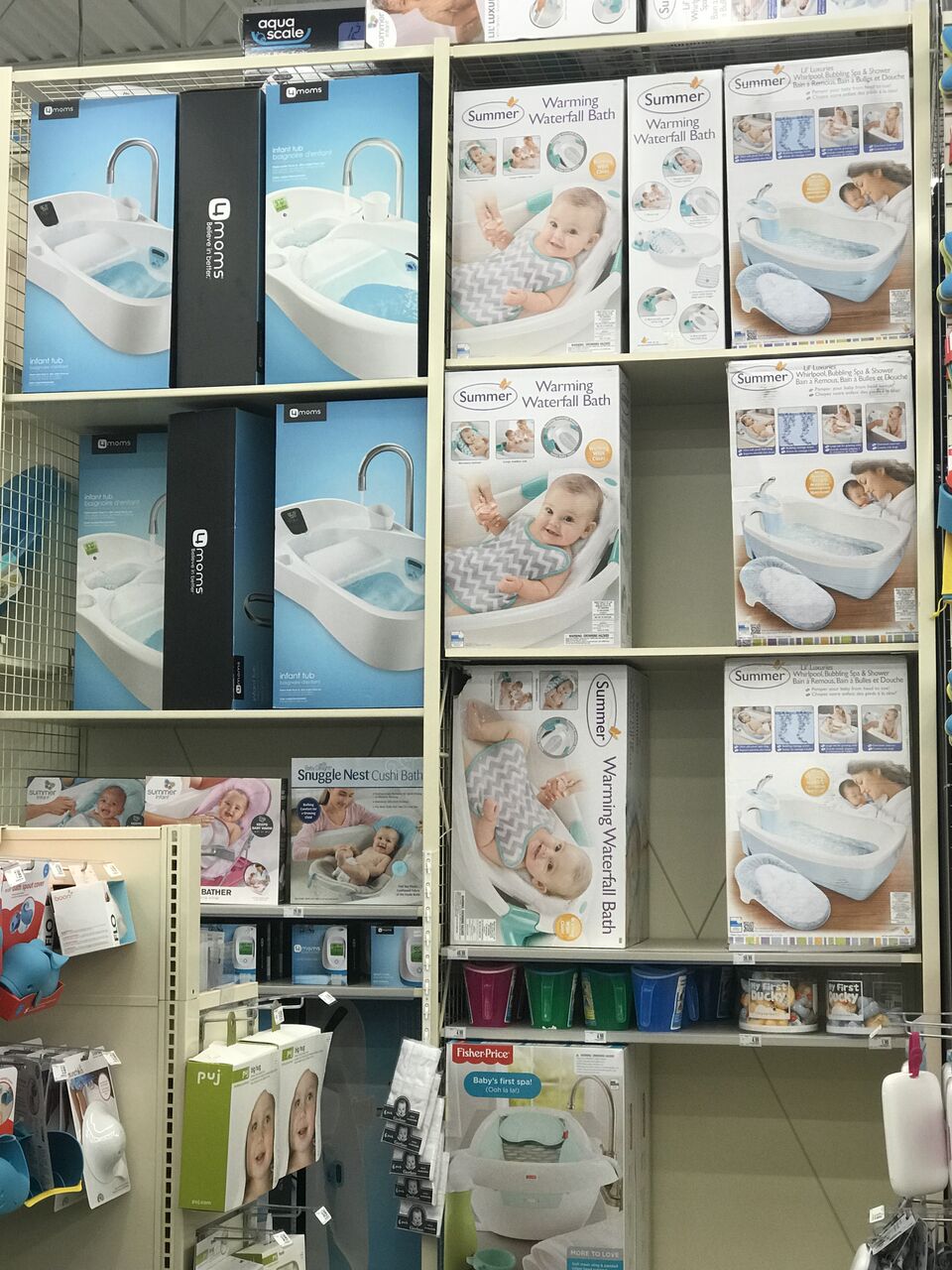 Most Popular Registry Items – Swings/Bouncers
When it comes to infant swings, there is really only one to consider: The 4moms Mamaroo. Jacob says they are so popular they can't even keep them on the shelves and are restocking them almost every day.
Let me say that again for the people in the back: They can't even keep them on the shelves.
Jacob also personally recommends them because they are high quality, have lots of amazing features, will last a long time, and truly seem to soothe infants.
I can attest to this. My Grandma got us a Mamaroo when I was pregnant with my oldest and it was by far our most used gift. He took every single nap in it until he was about 3 months old, as did his little brother. Sawyer used it multiple times a day for a good 10-11 months and it looks like Oliver is going to follow suit.
You cannot beat the swaying motions. It can mimic moms arms, a car ride, and more. All the movements that are soothing to babies, the Mamaroo can mimic. It can also play lullabies and white noise, or play any track on your phone. With the new ones, you can even control it all via a bluetooth app. It's amazing and we definitely love ours.
If you're looking for something simpler, the 4moms BounceRoo is really popular is well. This is more of a bouncy seat rather than a swing and boasts soothing vibrations.
Coming in at a solid third is the Fisher Price Rock n Play. These work kind of similarly to a DockATot in that it cradles your baby to help them feel snug and secure. But, it also rocks! I've heard of lots of people even say that they used a Rock n Play instead of a bassinet and their baby slept in it for the first few months of life!
Shop the Mamaroo HERE, the BounceRoo HERE, and the Rock n Play HERE.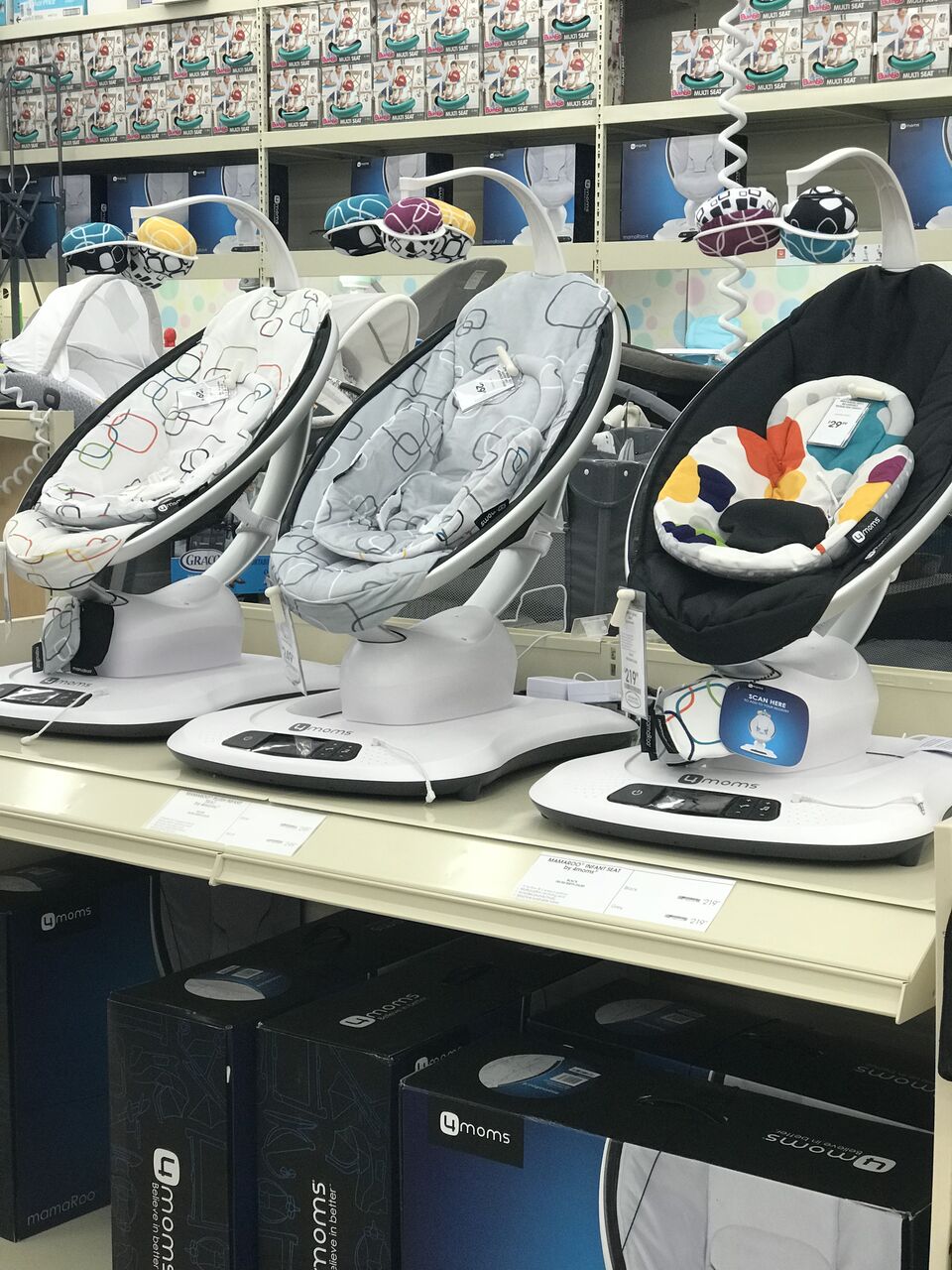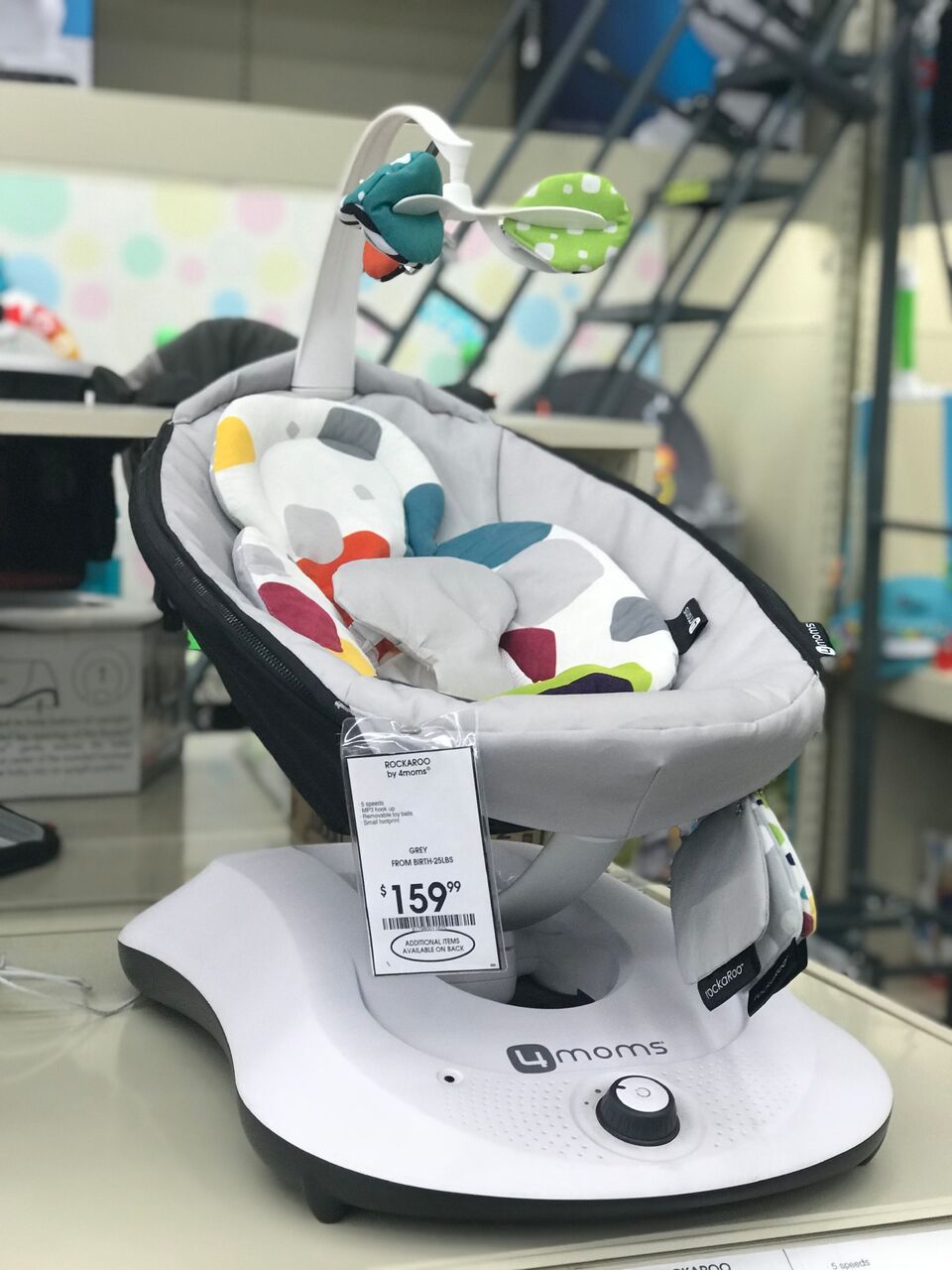 Most Popular Registry Items – Pack n Plays
Once again, 4moms comes out strong. The 4moms Breeze is the most popular and recommended by Jacob, because it folds up in one fluid motion. It's seriously so easy. Shop HERE.
For reference, we had a Graco Pack n Play with Reversible Napper and Changer and HATED it. We put it on our registry because we loved the insertable bassinet and that it turned into a changing table, but neither the bassinet or changing table was washable! That's horribly inconvenient when you have a BABY who WILL spit up and poop all over it. Don't get me wrong, it got a ton of use because Sawyer slept in it every night for his first 8 months of life, and we brought it with us on every single trip. But it was also really hard to take apart and put together so I see why moms are opting for more fold up convenience.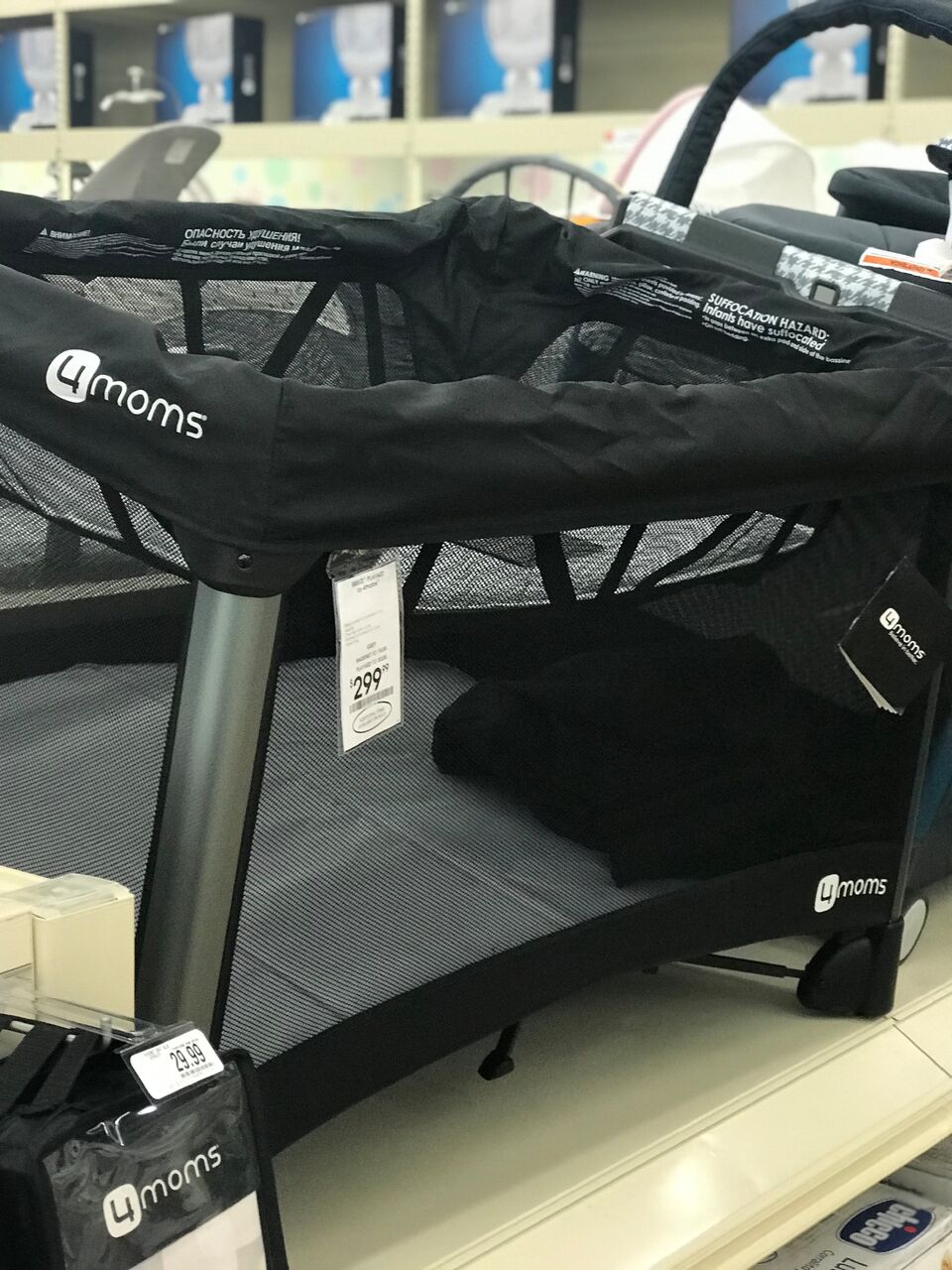 Most Popular Registry Items – Car Seats
Jacob says that the most popular brands of car seats are Britax and Uppababy. Given that Britax is actually a European company, that makes Uppababy the most popular American car seat.
(In our experience, we love our Chicco car seats for both our boys! Read about them HERE and HERE. Although we did use Britax for Sawyer when he was an infant and really like it as well!)
Britax seats have a great safety rating and lots of really great options for infants. The Uppababy quality cannot be beat either. Jacob says when it comes down to it he would recommend Uppababy over Britax because he ALWAYS recommends the Uppababy stroller over the Britax strollers and you want your infant seat to be compatible. Which brings us to….
Shop Britax car seats HERE and Uppababy car seats HERE.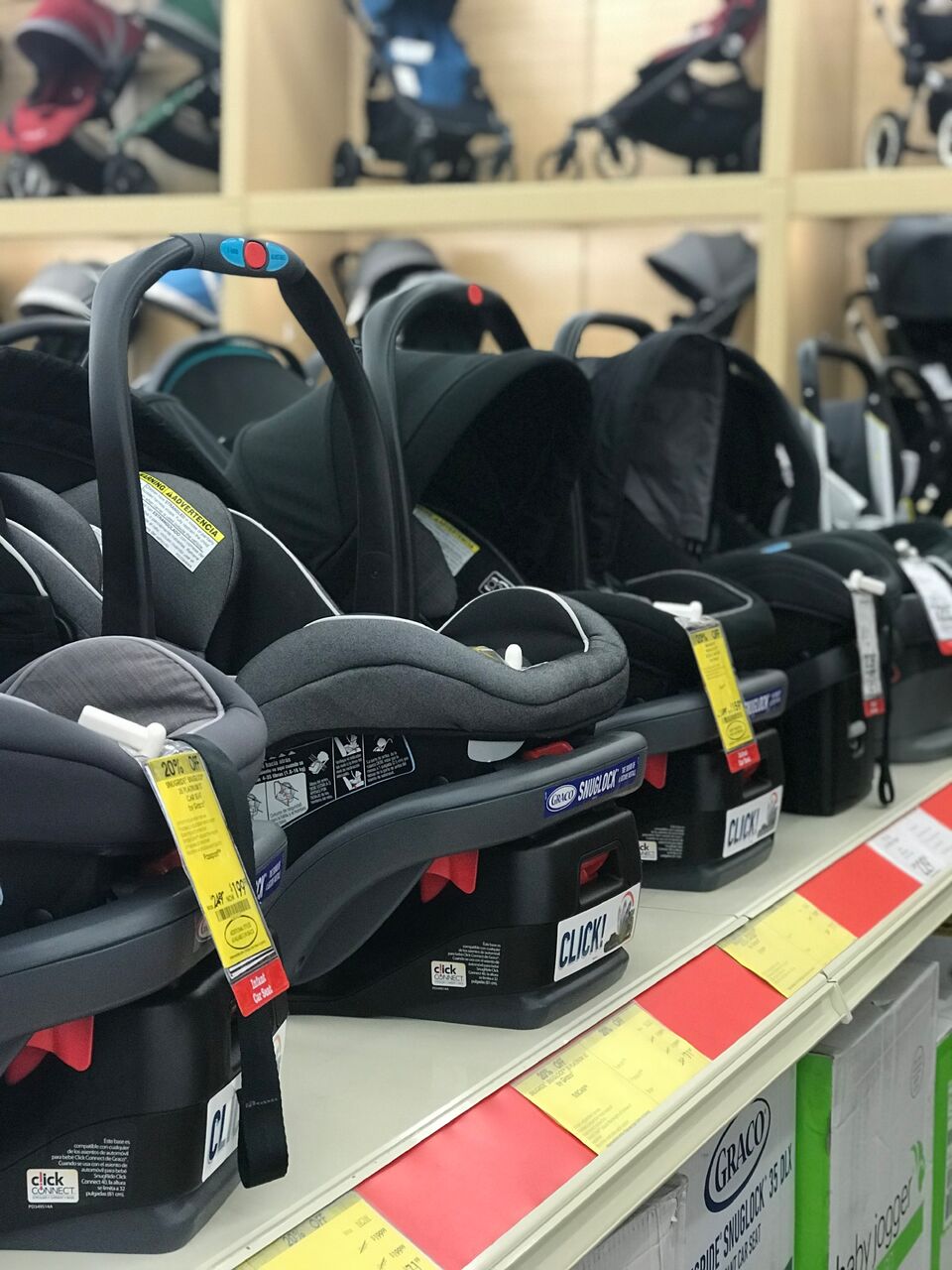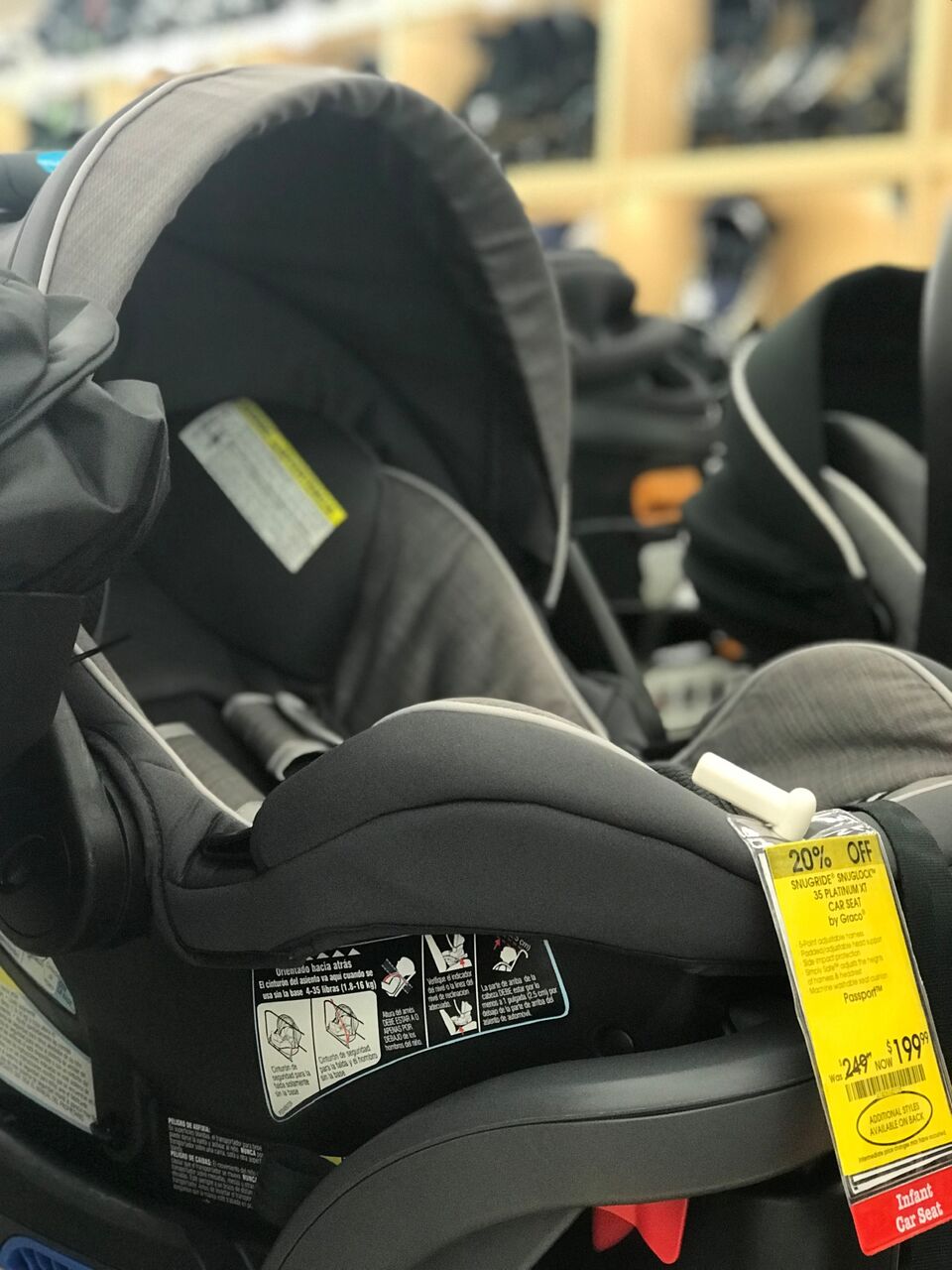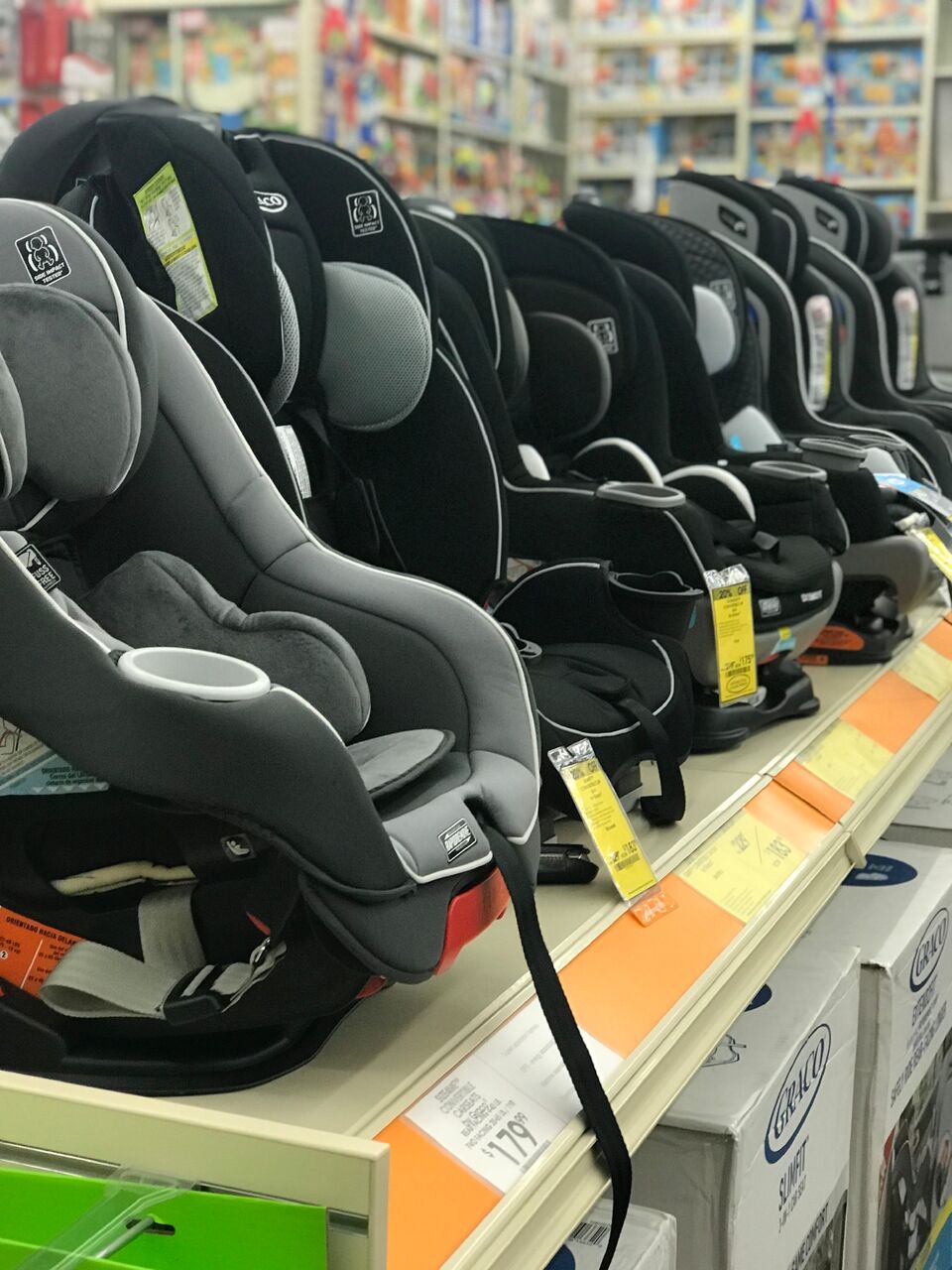 Most Popular Registry Items – Strollers!
Jacob's most recommended stroller is the Uppababy Vista. Something that has been on my wishlist since I saw the two lines appear on my first pregnancy test. This stroller is seriously beautiful. How can a stroller be beautiful? Just look at it and you will understand.
The Uppababy Vista is the best bang for your buck according to Jacob. It's lightweight yet extremely durable. Seriously, when you push it it feels light as a feather, but it's strong enough to push through snow or mountain terrain. It even comes with a detachable bassinet for newborns, that can be taken off the stroller and attached to a bassinet stand for your baby to sleep in. It's the only stroller bassinet that is not only capable of converting to nighttime sleep, but has passed all the safety guidelines for it.
Some of Jacobs superiors would argue that Bugaboo strollers are better and more popular. But Jacob feels the Uppababy Vista offers all the same features, and is still less expensive.
Shop the Uppababy Vista HERE.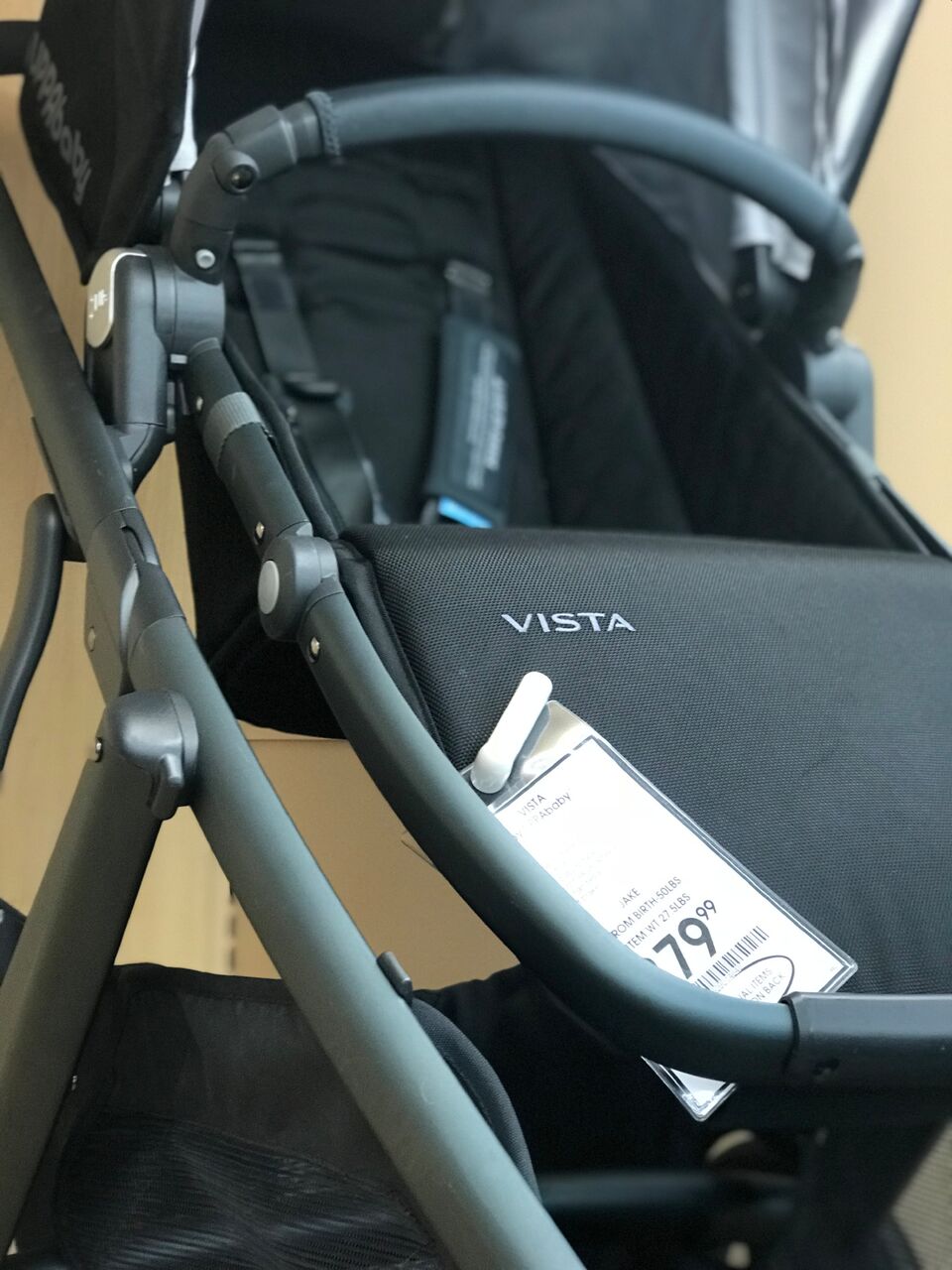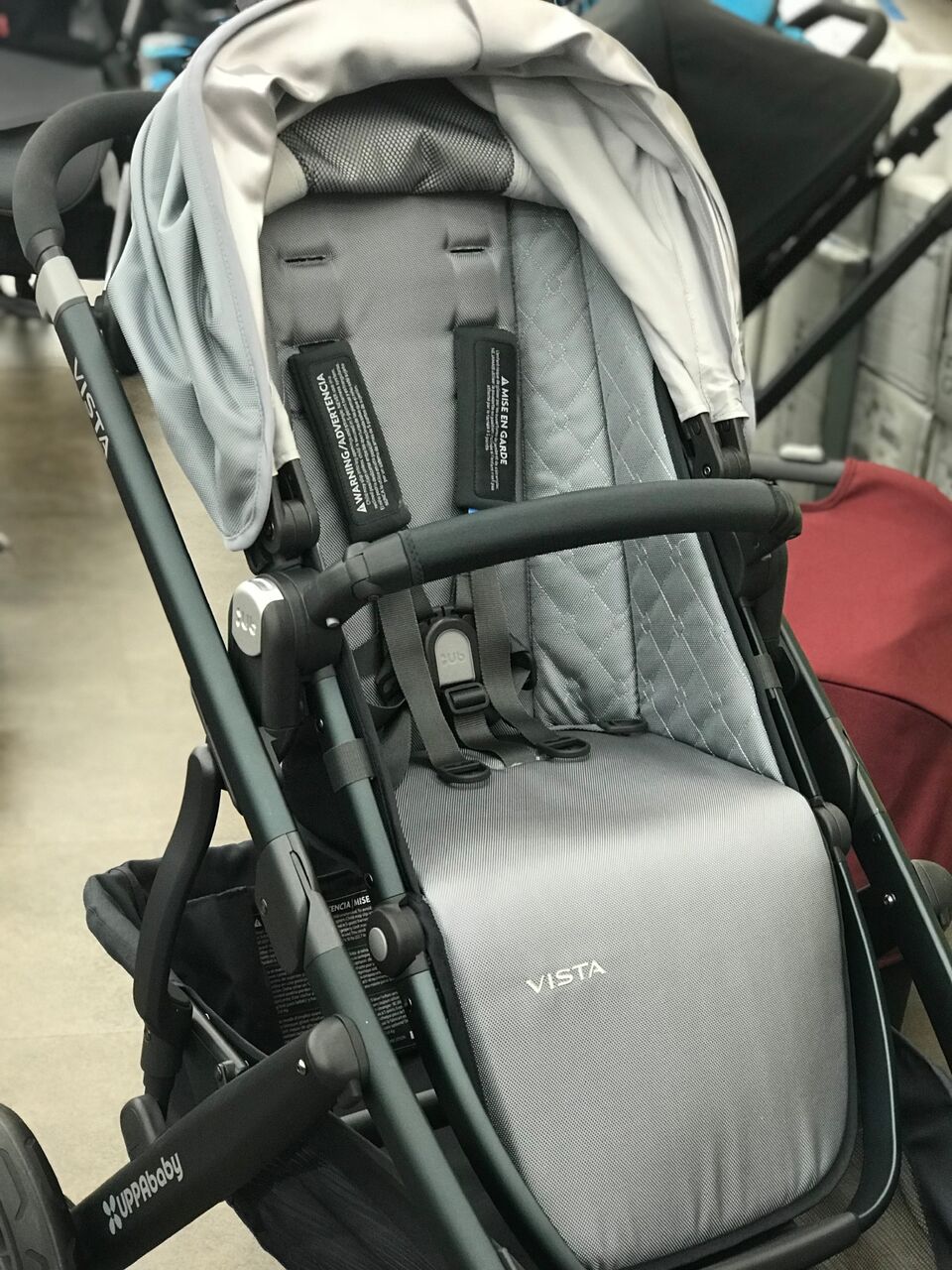 So, these are all the big ticket items you need on your registry, and which brands and models are the best! Of course you also need things like burp cloths, bibs, thermometers, clothes, etc. But the big ticket items are the ones that are going to take the most though and consideration to decide which brands you want for your baby.
I hope this post gives you a little insight and will help save you the trouble of spending hours in the baby store, arguing with your spouse over what you need, haha. I've done all the dirty work for you, now get to your nearest BuyBuyBaby and register!
Are there any popular registry items I'm missing that you love? Comment below!
xoxo.
Save
Save
Save
Save
Save