This shop has been compensated by Collective Bias, Inc. and its advertiser. All opinions are mine alone. #FirstsMadeEasy #ForBetterBeginnings #MomsFirsts #CollectiveBias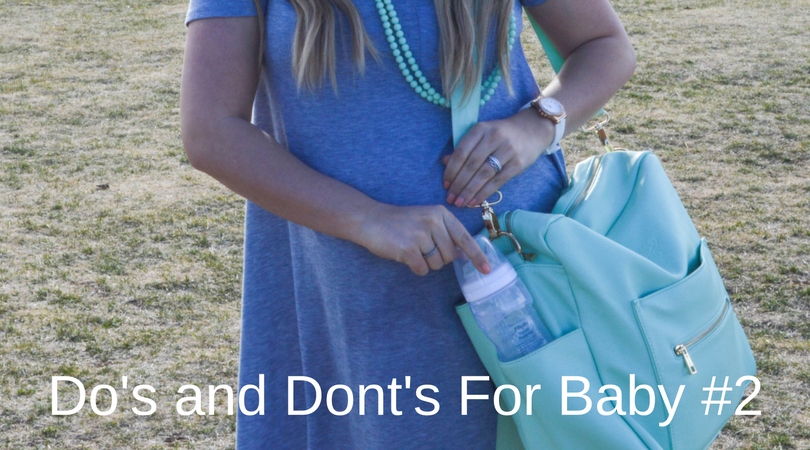 I'm hoping baby #2 is not a much of a "learning experience" as baby #1. Being a new mom is a huge adjustment that I don't think anyone can really prepare for beforehand. No matter how much research you do, you're still learning on the job.
But that's in the past for me. I've been there. I've done the sleepless nights before. I've tried all the recommended tips, tricks, and products, and know which ones actually work for me. I'm hoping I'm better prepared this time, simply due to the fact that I've done this before.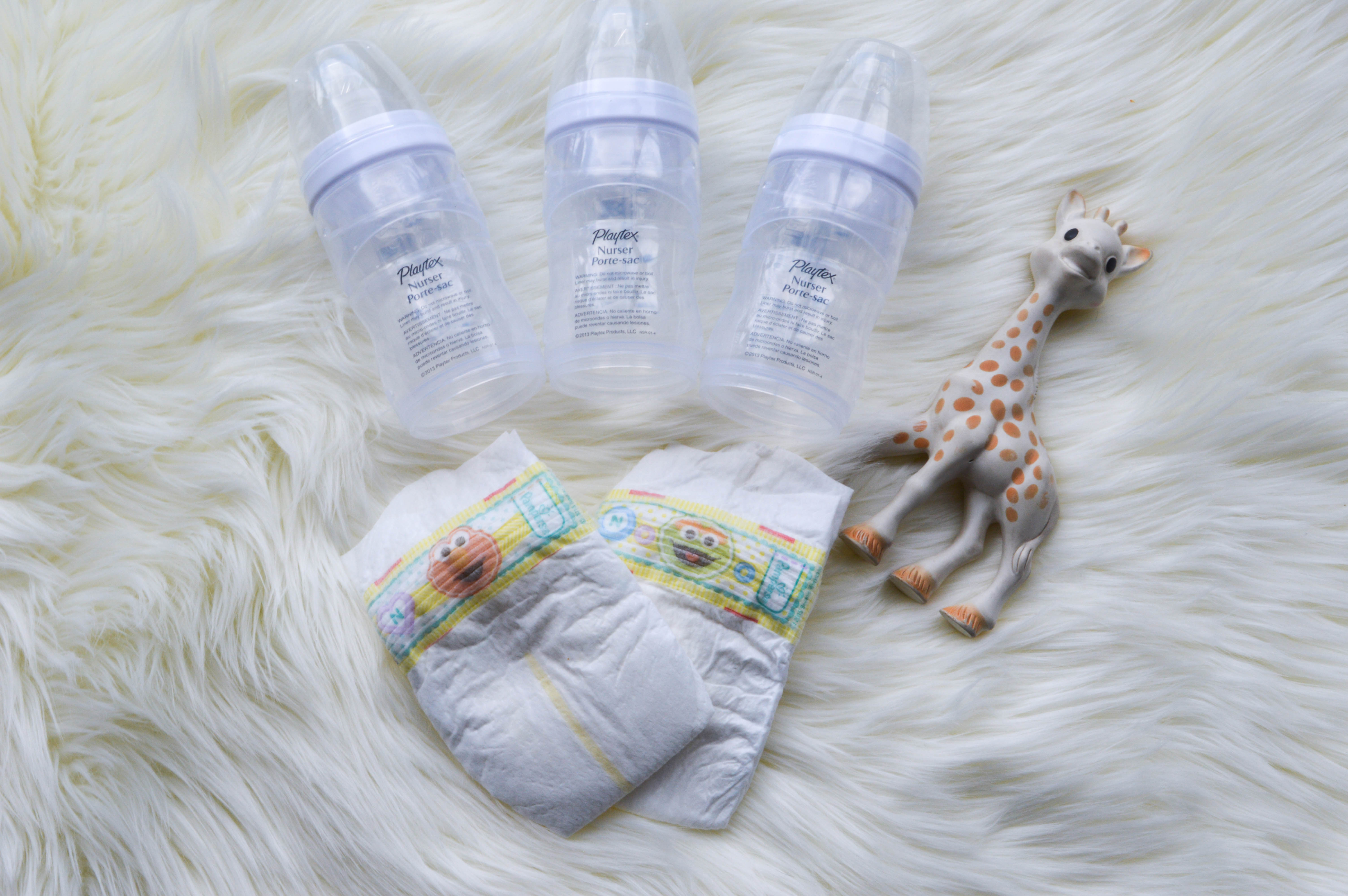 There are a lot of things you think you might need but you really don't. Your need to nest and prepare will go into overdrive, and you'll end up with things you don't really need and will never use. I understand the intense need to be prepared, but winding up with too much stuff will only stress you out!
Here's what you don't need:
More Than One Stroller
For some strange reason, my husband and I were under the impression that we would be outside running with the baby and the dog a lot. Why we thought this, I have no idea. We both like to workout but we have a treadmill in the basement, and I have a free gym membership through my work. We hardly ever go for runs outside. Why we thought we were suddenly going to start is beyond me. But, nonetheless, we got a regular stroller and a jogging stroller.
If you are an outdoors runner, just a jogging stroller will do just fine. Because you can definitely still use it even when you're not jogging. If you're not an outside runner, don't kid yourself that you're magically going to start after baby. A regular stroller will work just fine.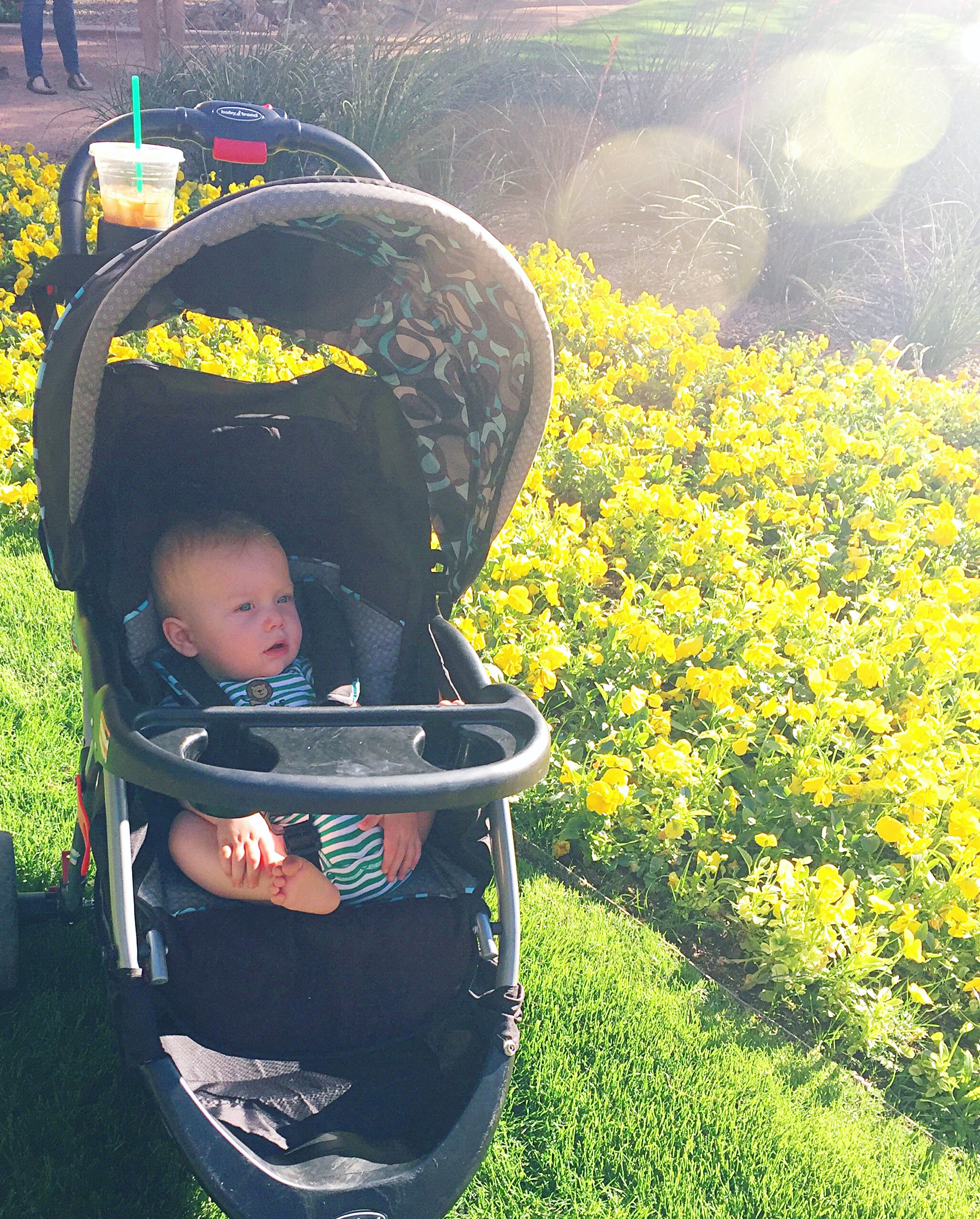 Blankets
This one is kind of hard to avoid because it's what everyone is going to give you at your baby shower. I have a whole drawer in the nursery dedicated to just baby blankets. Some which we've never used (because who possibly has use for 20 blankets?). Don't get me wrong you'll want a blanket or 2 for being out and about, covering up while nursing (if you choose), and rocking them to sleep. But babies aren't even supposed to sleep with blankets until they're 1. So really the only use for them is while they're in your arms! You definitely don't need more than 1 or 2.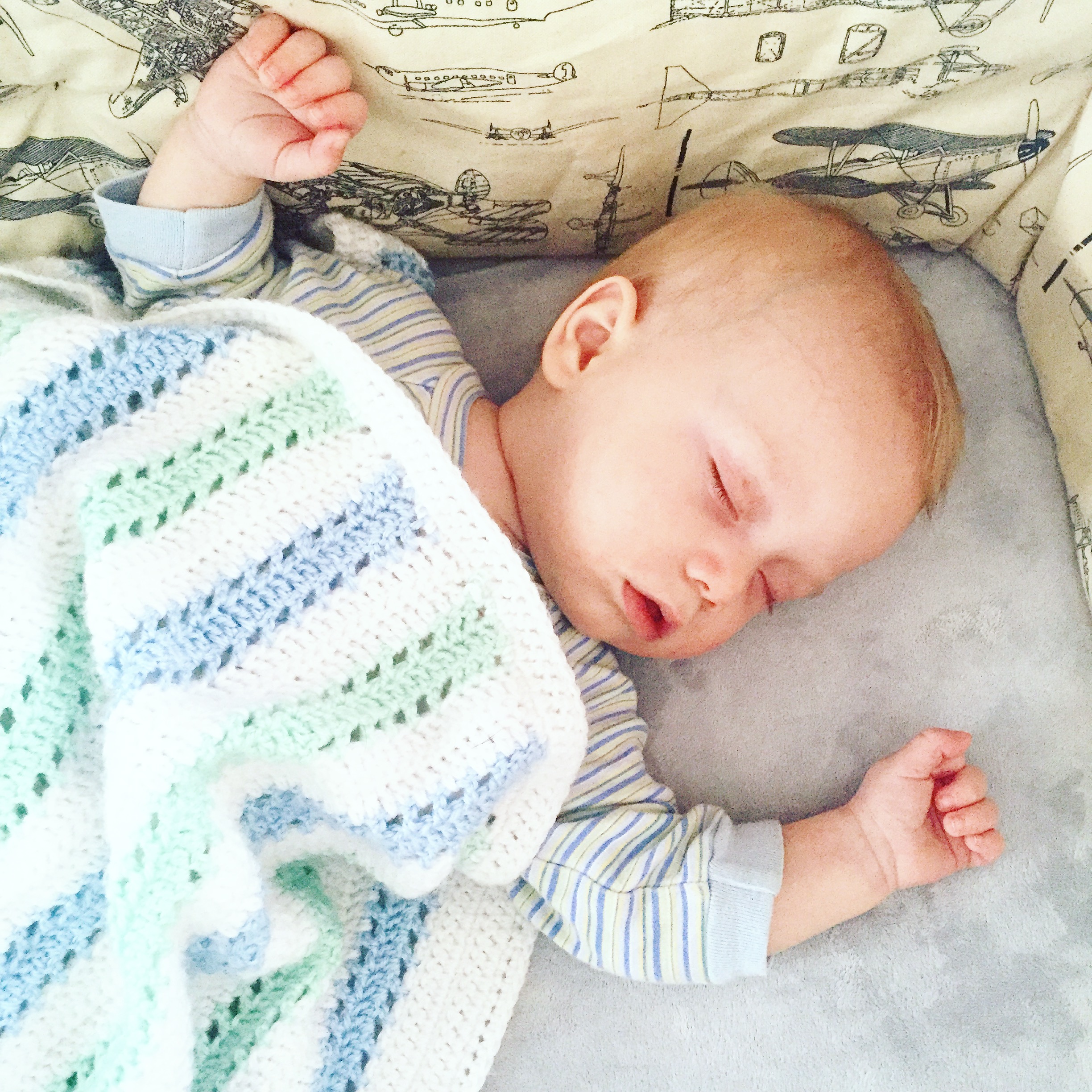 Shoes
Newborns don't need shoes. They just don't. Their feet don't touch the ground so it's just not really necessary. Socks are just fine! You may want one or 2 pairs of cutesy shoes for special occasions and pictures, but no need to buy a whole newborn shoe collection.
A Co-Sleeper
We got a handy dandy little co-sleeper in case we wanted the baby close. Don't get me wrong, co-sleepers are a great little invention. But I'll tell you right now, they do not fit comfortably on a queen sized bed. If you have a king, they're perfect! And it says so right on the box we got. For some reason, we chose to ignore that and get it anyway. We never ended up using it because it was too uncomfortable.
Here's some things you do need:
1 Car Seat with 2 Bases
With our first, we got 2 separate car seats for our cars. Since I was going back to work, we were going to be taking turns dropping off/picking up Sawyer from his Grandma's house. It got kinda complicated because when Sawyer was really little, I would take him into Grandma's house still in his car seat, and then leave the car seat there. Then, my husband would pick him up in a different car seat. Half the time, he would leave my car seat at Grandma's. The other half, he would remember to throw my car seat in the back of his car, but then we would both forget it was there, and he would drive off to work the next morning with both car seats.
It would have been a lot easier to just have 1 car seat but buy 2 bases!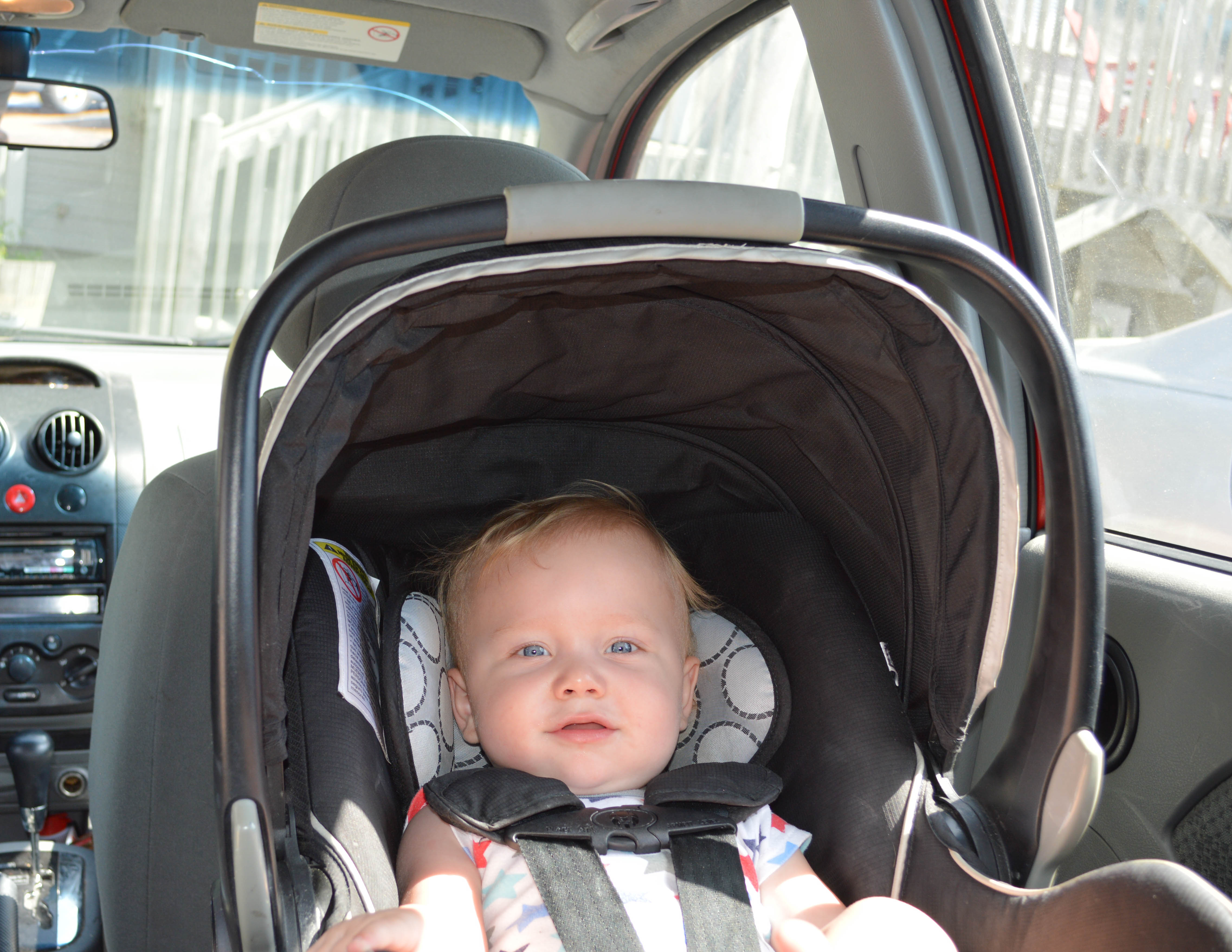 Sleep Schedules
Getting your baby on a schedule will definitely change your life. Just be warned, all hell may break loose if one day they have to be off their schedule. But 95% of the time, it was totally worth it. It was a little hard to get him on it in the beginning, but once we had the hang of it he was really thriving and sleeping through the night most nights.
A Good Bottle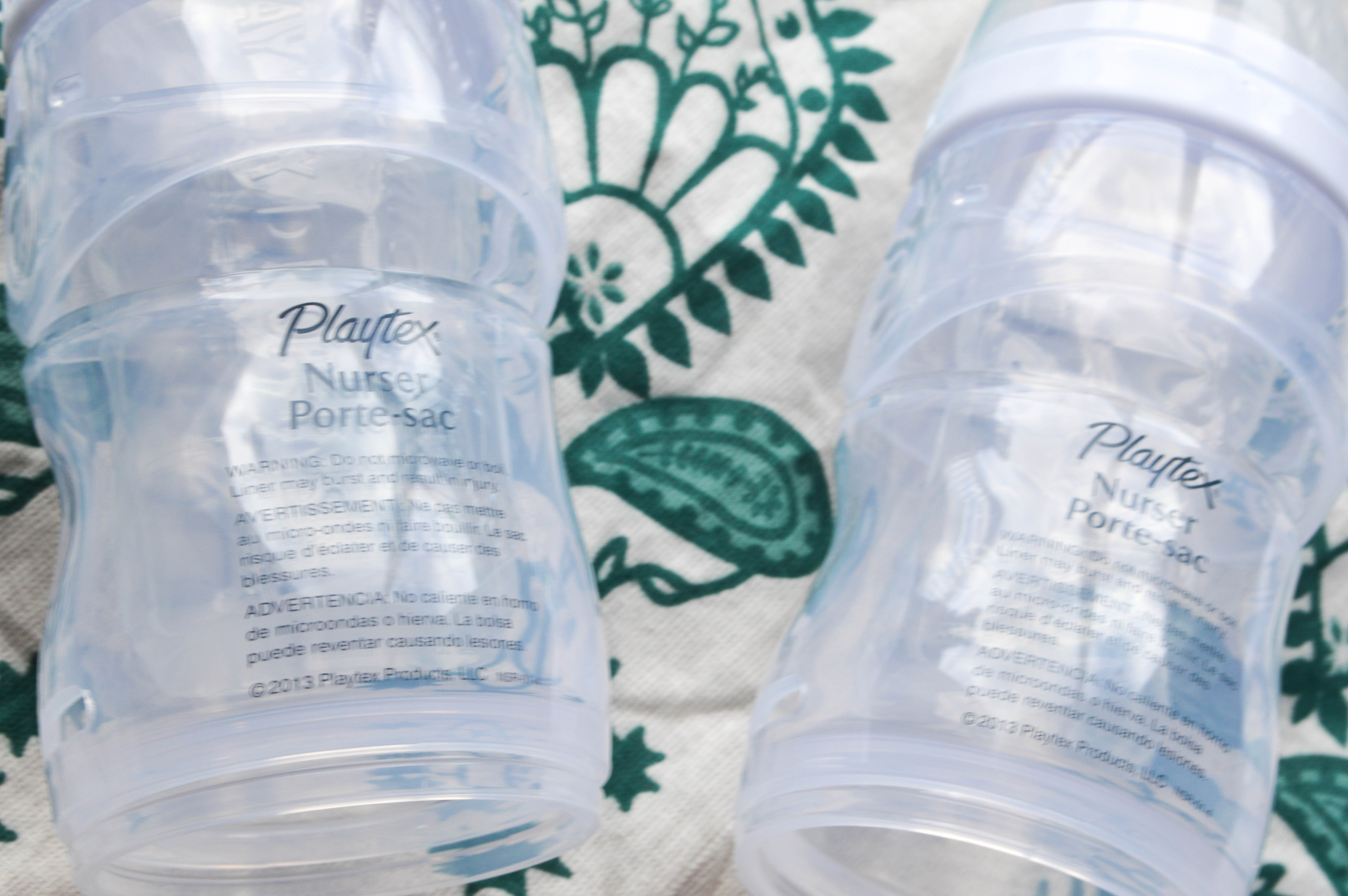 Every piece of advice I read told me to register for all different types of bottles because you don't know what your baby will like. All babies are different, but Sawyer took any bottle we gave him. Which I know is super lucky for us because he was so easy in that way. But since he took whatever bottle we gave him, the bottle we used came down to our preference. We loved Playtex Baby bottles! With Sawyer we used Playtex Baby™ VentAire®, which we loved. With this baby, I've already stocked up on some Playtex Baby™ Nurser with Drop-Ins® Liners. This time I'll skip the headache of buying tons of different brands, and go straight for Playtex.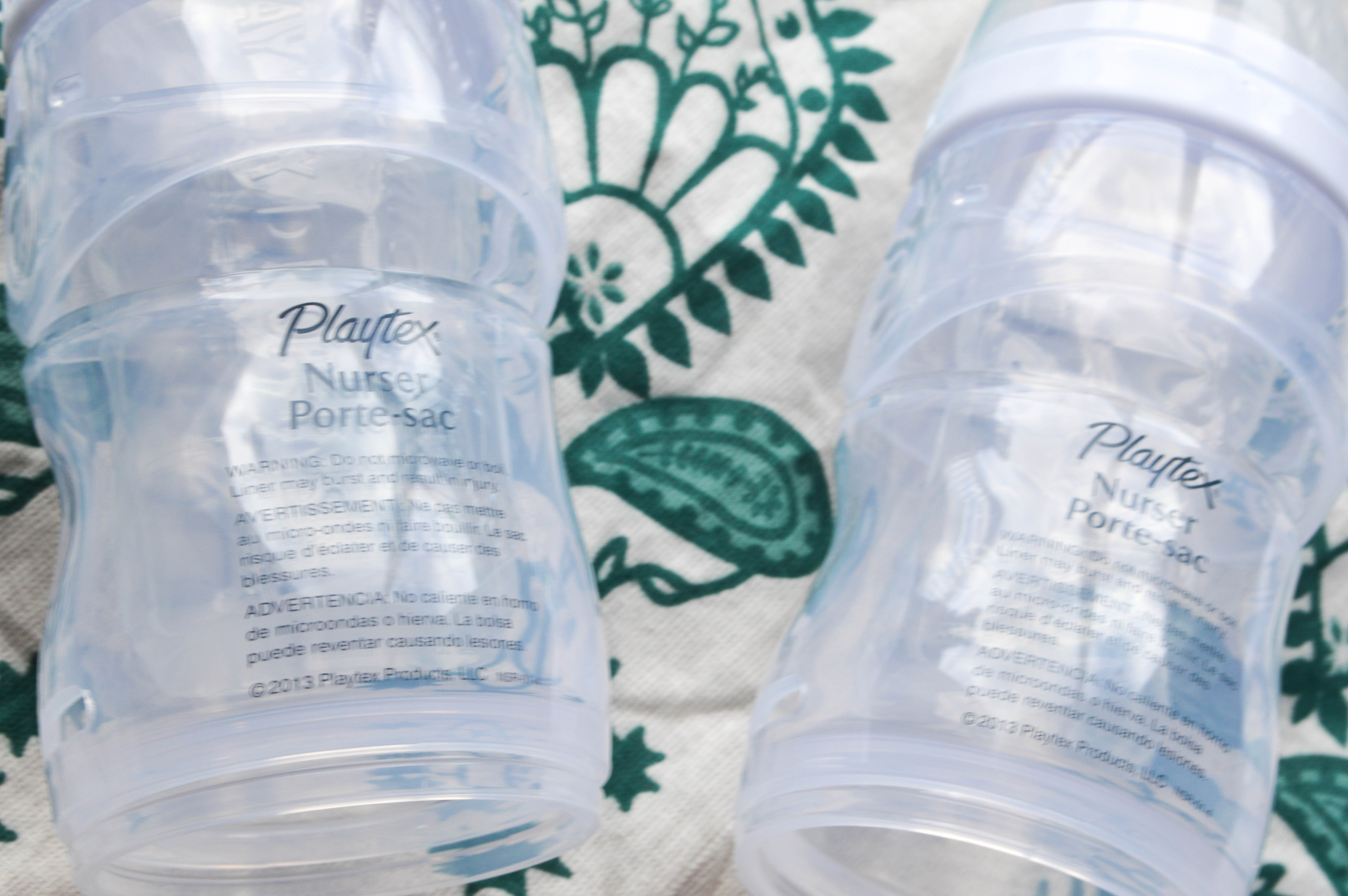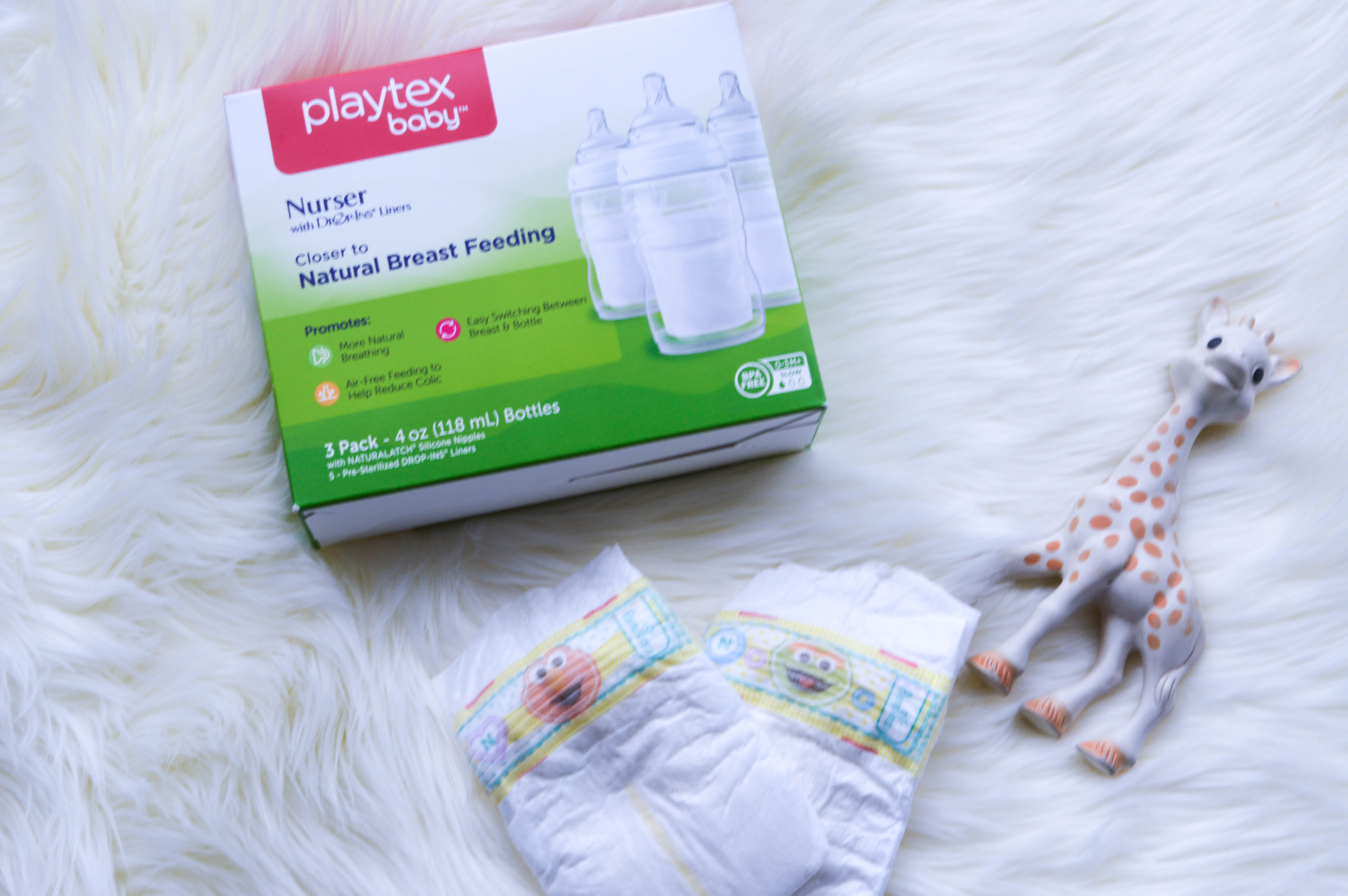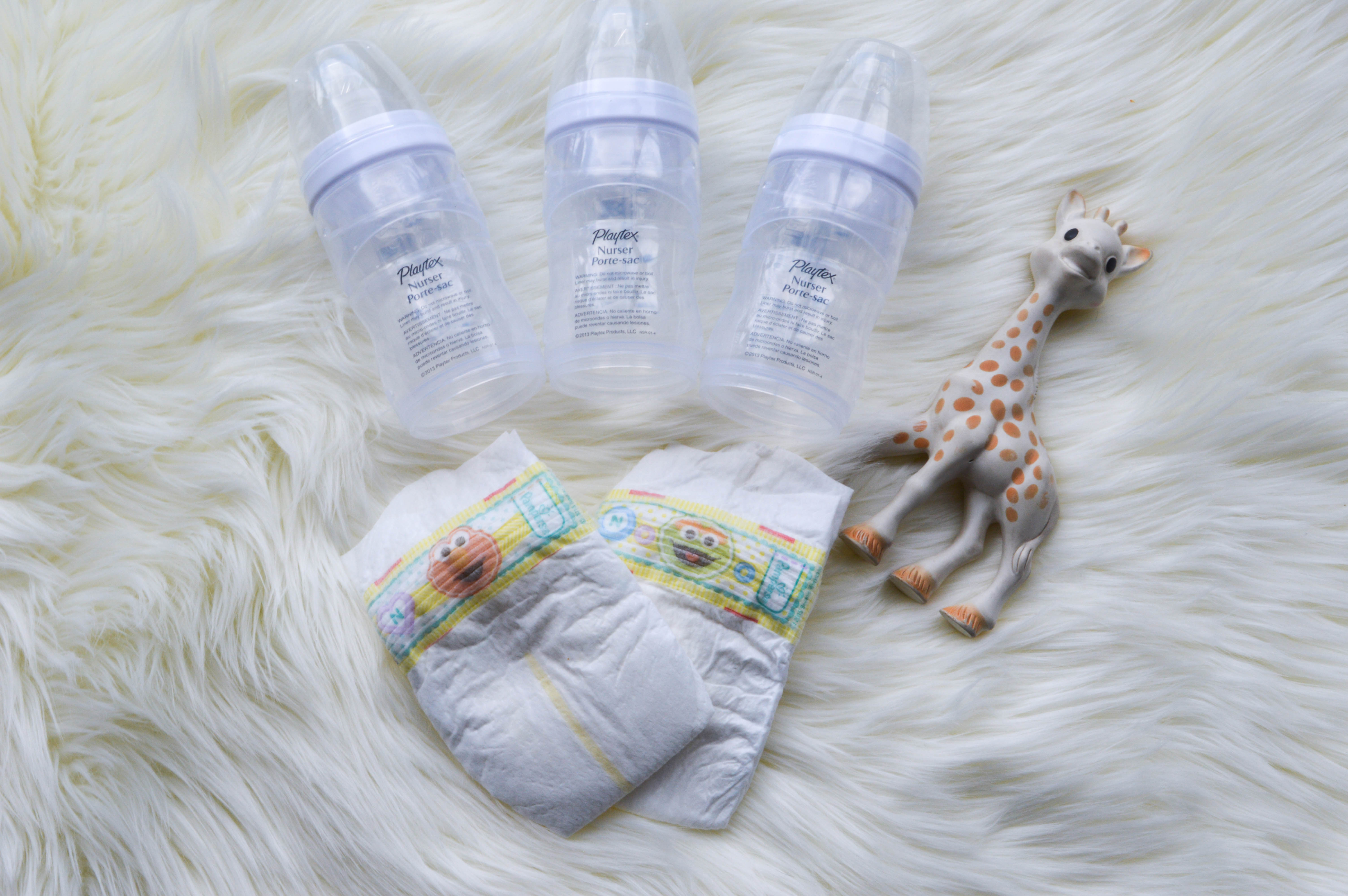 Playtex Baby Nurser with Drop-Ins Liner stimulate the same suck, swallow, and breathe patterns as breastfeeding, which is great for a breastfed baby when their Mama goes back to work. The liner gently collapses as baby drinks, preventing air from getting into the milk and mixing in baby's tummy. It also has The Most Like Mom® NaturaLatch® Nipple, making it easy for breastfed babies to latch!
Easily a diaper bag staple.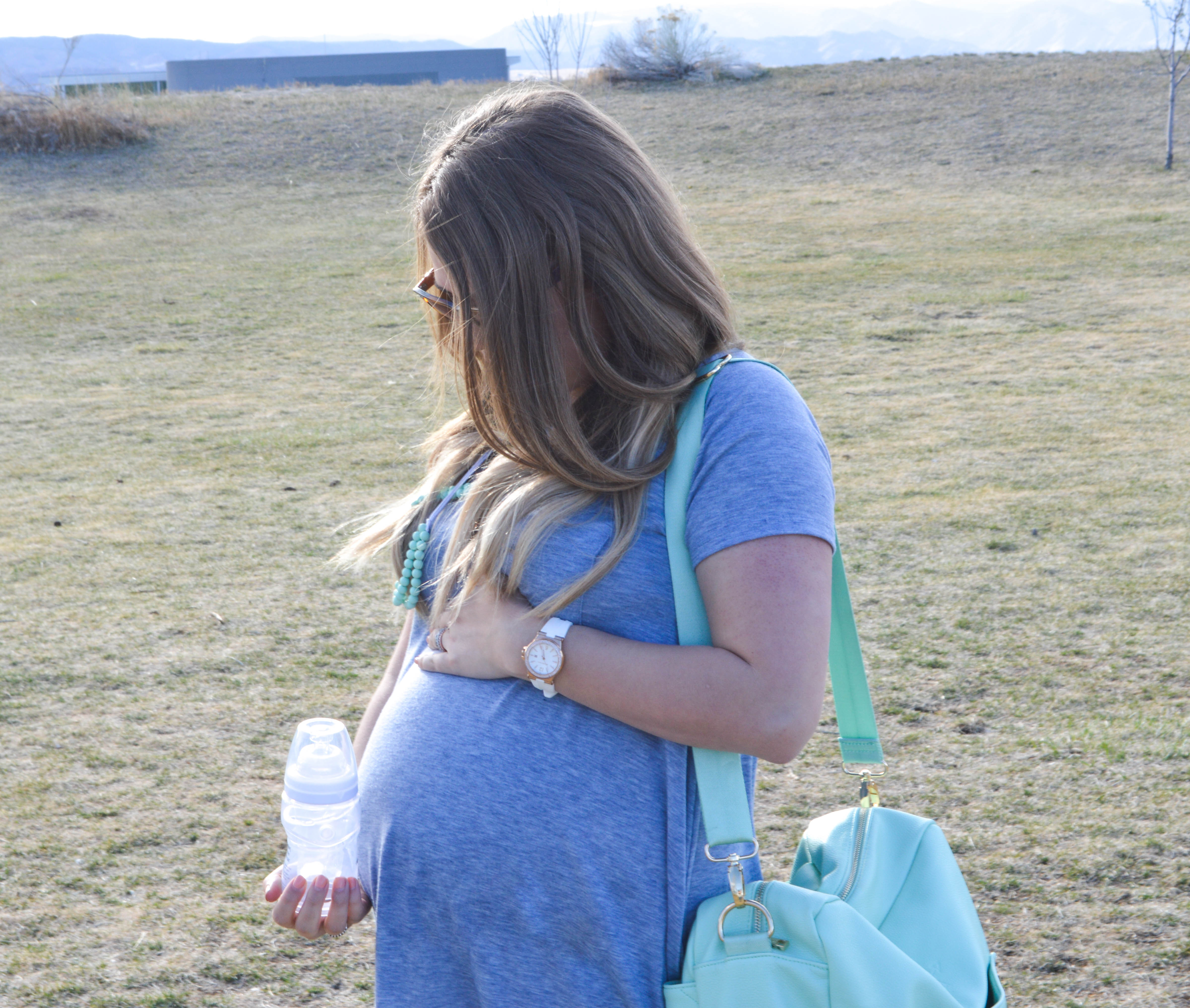 You can find Playtex Baby Baby Nurser with Drop-In Liners at Target!
From now until 4/9 you can get Playtex Baby products 15% off with Cartwheel! Head here.
And be sure to check out Playtex Baby:
| Facebook | Instagram | YouTube |
How are you preparing for baby? If this is your second, what will you not do again? Comment below!
xoxo.
Pin It!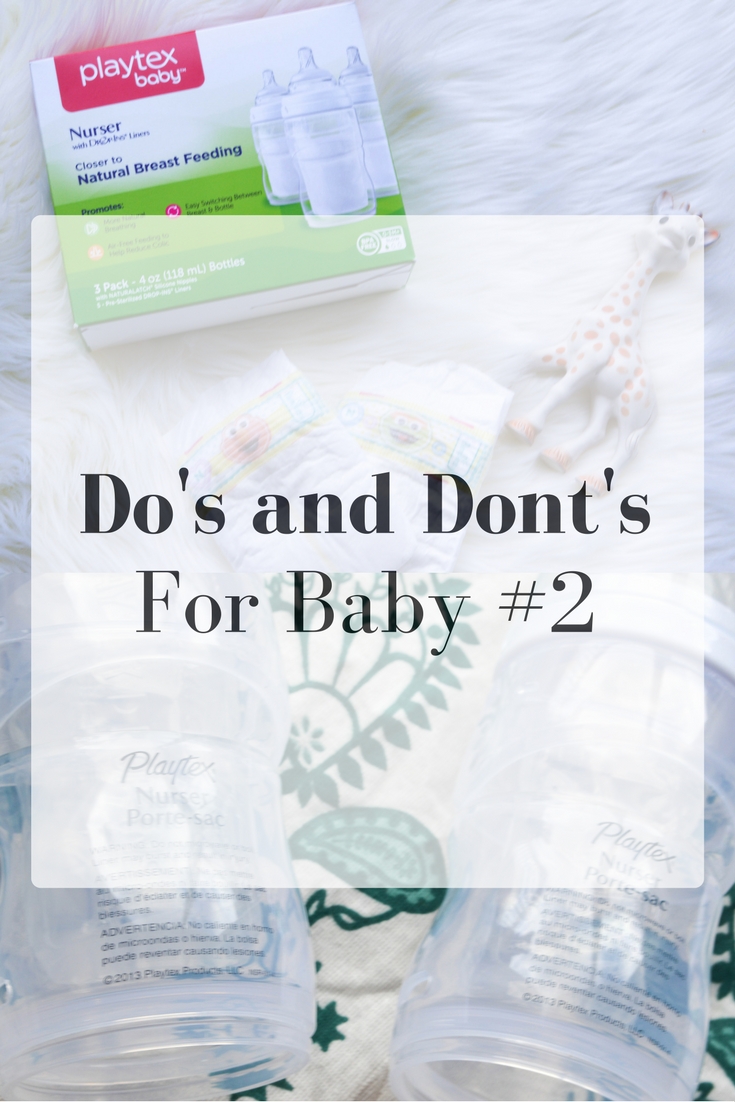 Save
Save
Save
Save
Save
Save