There are lots of things I have to prepare for when it comes to going from 1 kiddo to 2. One thing I've been thinking about a lot is being out and about with them.
The other day Kurtis, Sawyer, and I were our running a particular errand and things got a little stressful. One thing after another went wrong and it was just a long day. When we got home I said to him "can you imagine dealing with that but with two kids with us?"
It kind of put things into perspective that things are about to get a lot more difficult around here.
But it's nothing we can't handle with a little preparation!
I'm kind of a bag freak. I'm obsessed with bags and always have been. I really like organization and preparation and packing, and bags give me all of that. Since becoming a mother, my obsession has (slightly) shifted to diaper bags. I've tried functional diaper bags that weren't cute. I've tried cute diaper bags that weren't functional. I've tried handbags, crossbodies, and backpacks. I've tried them all and I'll probably try more. But what I'm looking for now that I'll have 2 kiddos to pack for is something with lots of space, and that can be worn as a backpack.
I recently tried the JJ Cole Backpack Diaper Bag and was pretty impressed! It had everything I was looking for. It has so much space and can be worn as a backpack. It even has stroller clips!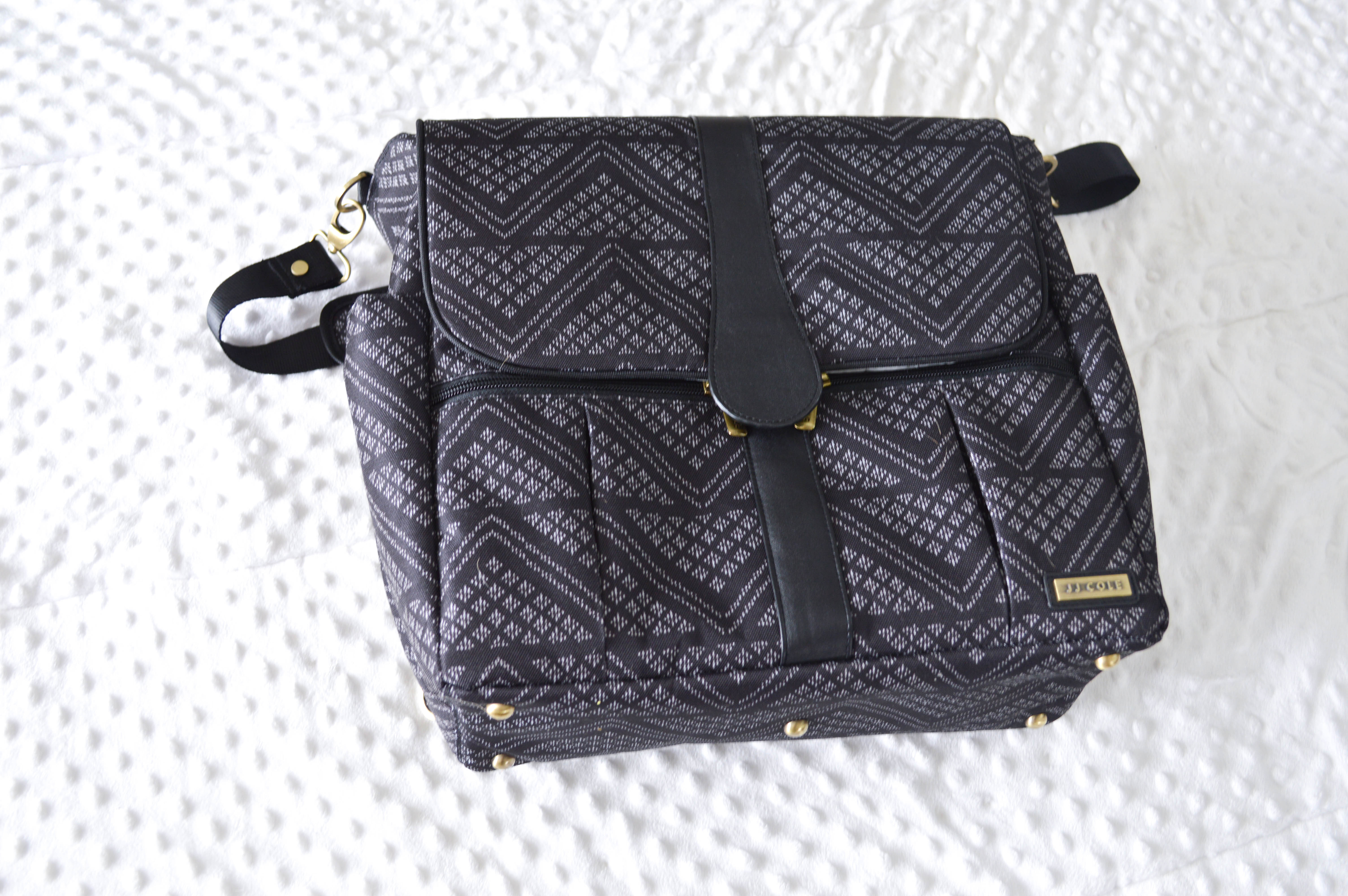 The ability for a diaper bag to convert to a backpack is very important to me. This way, I can be hands free to hold my children, push the stroller, load them into the car, or grab the groceries. Trust me, you'll be so much happier with your hands free!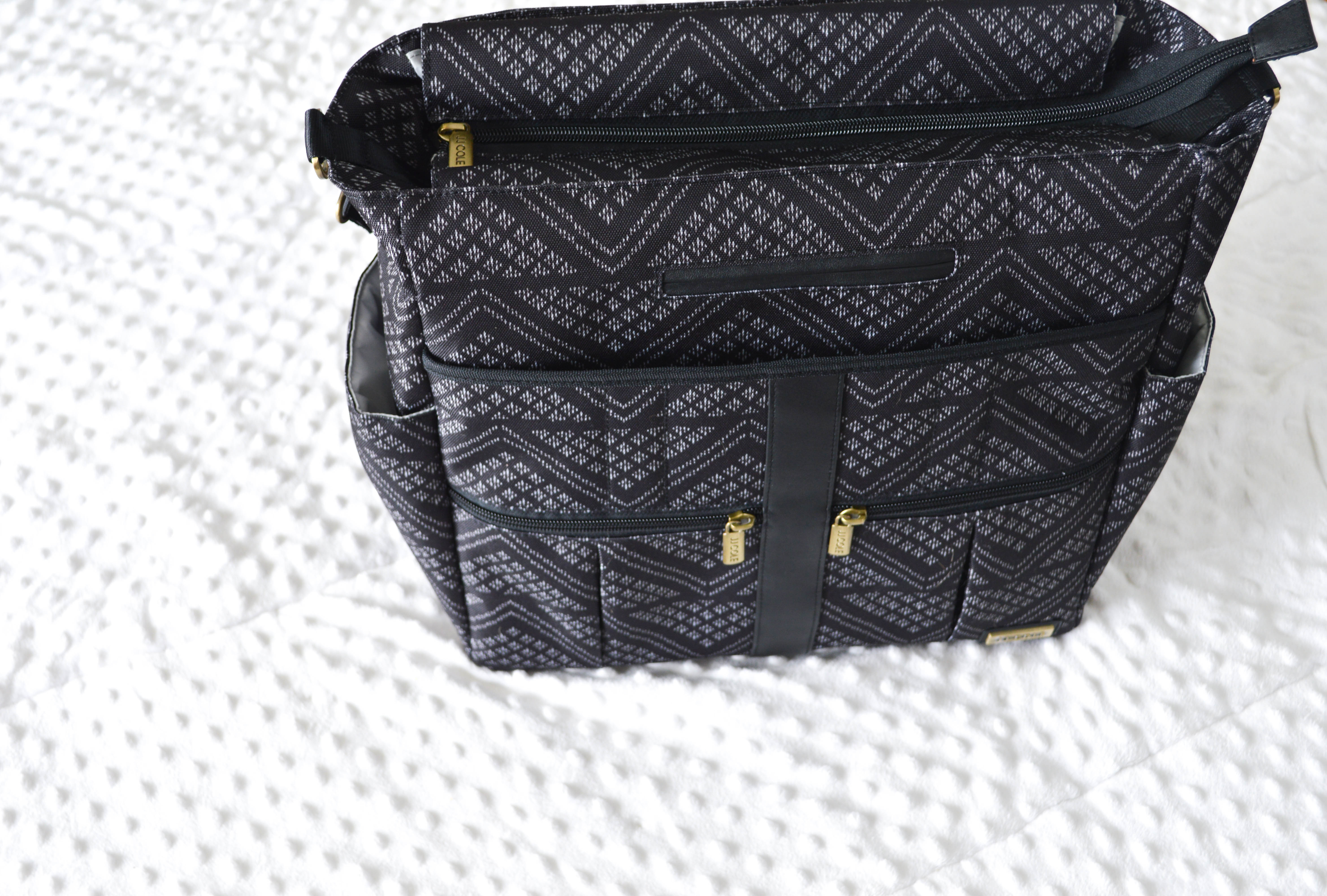 Check out the video for everything I can fit into the JJ Cole Backpack Diaper Bag:
What's in my JJ Cole Backpack Diaper Bag:
An extra outfit for both kids
A bottle for the baby
A sippy cup for the toddler
A formula dispenser for the baby (if needed)
Snacks for the toddler
Toys for the toddler
A teething toy for the baby
A blanket
Diapers for both of them
Wipes
Diaper rash cream
Essential oils
Changing pad
Chapstick, lotion, tylenol, lipstick, and pepper spray in my "Mom Pouch"
My wallet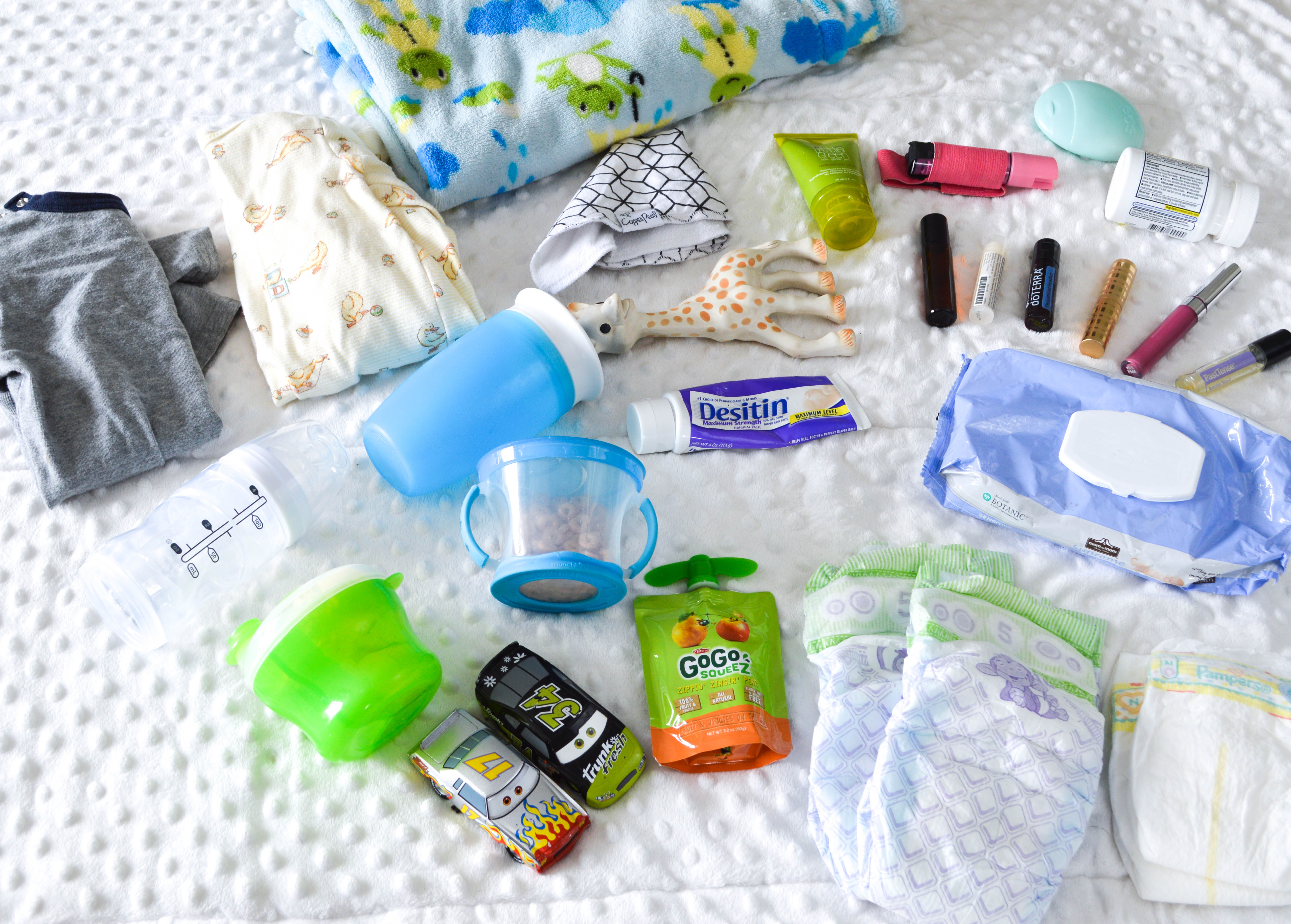 I even did an extra little "test" to see if I could fit our ipad in there after everything else (something we don't take with us everywhere but occasionally need for long car rides or appointments where I need to keep Sawyer occupied) and that fit too!
I highly suggest putting together a "Mom Pouch" with all the stuff you need. I've done this since Sawyer was born and it's a lifesaver. And whenever I go out sans kids, I just grab my mom pouch and my wallet out of the diaper bag and put them in my purse and I'm good to go! No unpacking and repacking.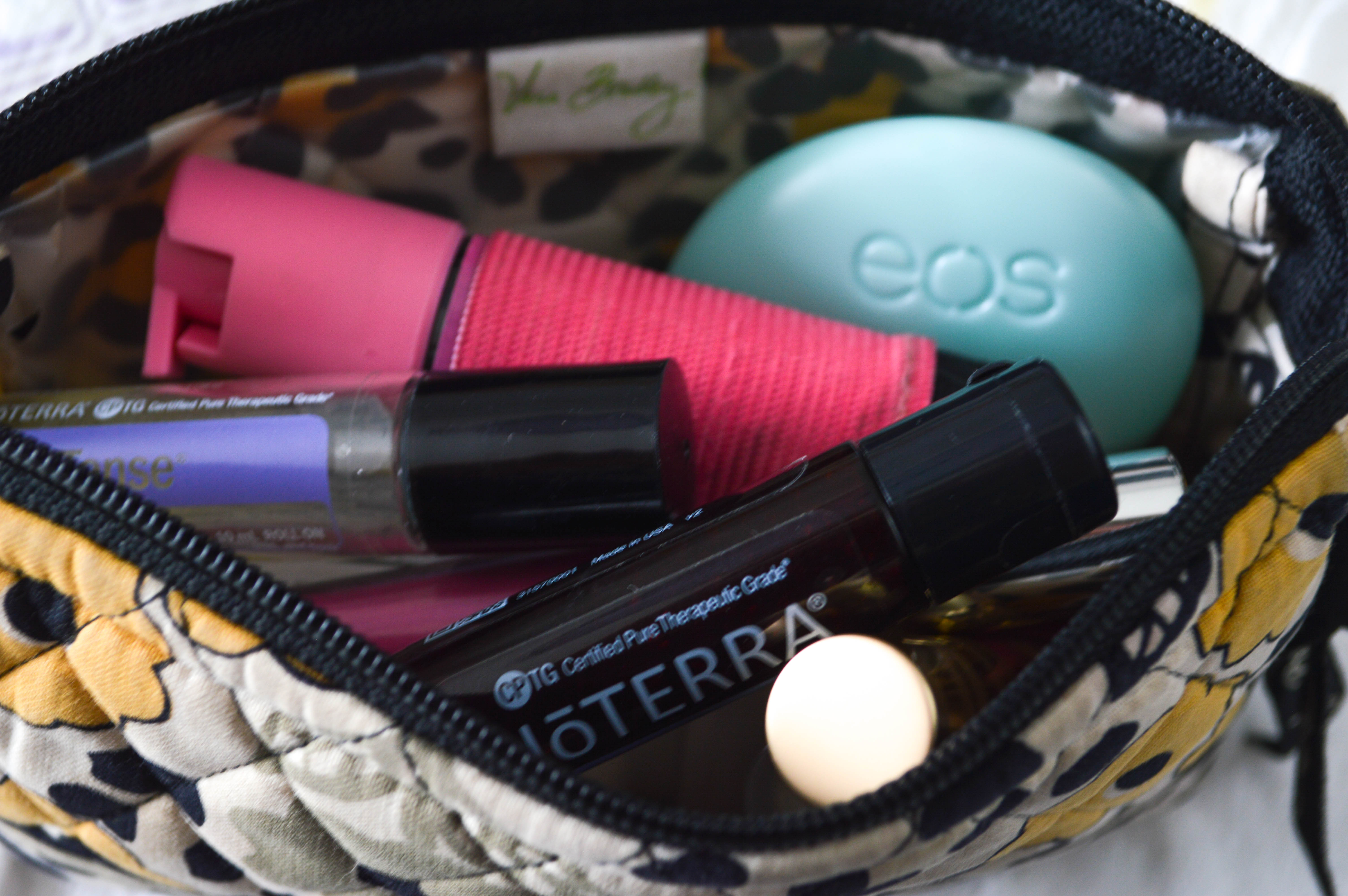 I also suggest getting a few more pouches (waterproof ones if you can) to hold things like the diaper rash cream, essential oils, lotions, medicines, etc. It will help keep your JJ Cole backpack diaper bag more organized.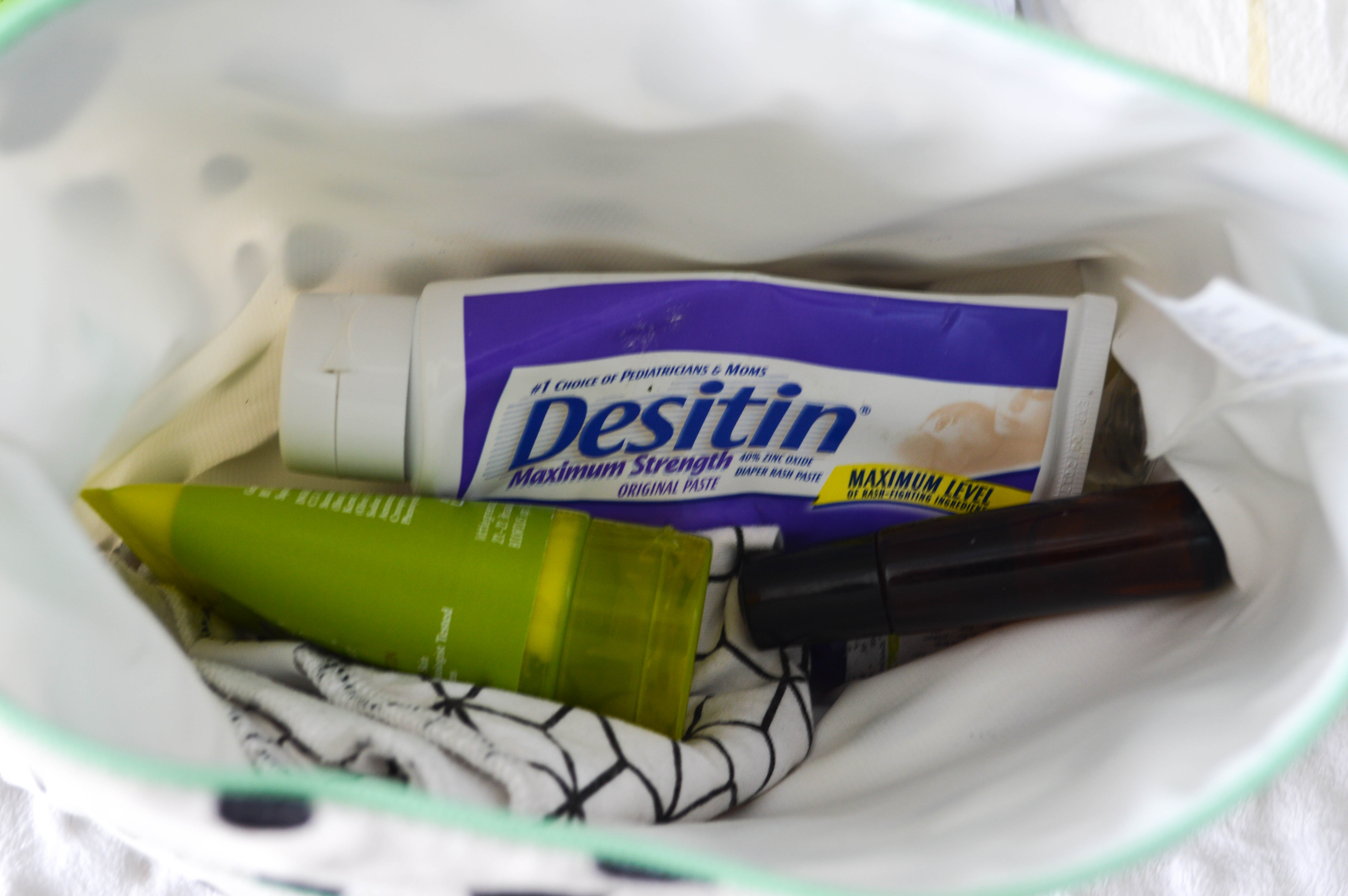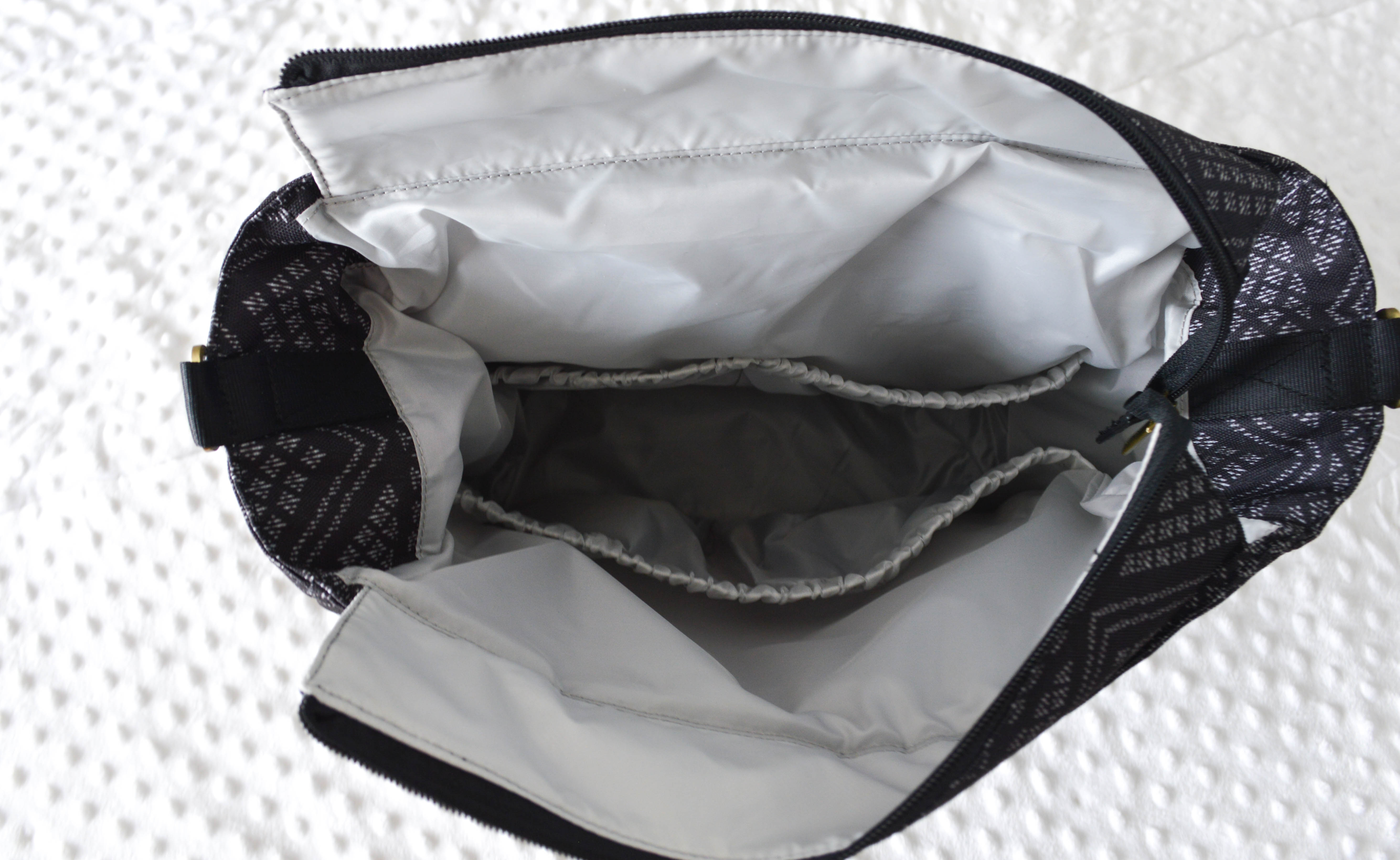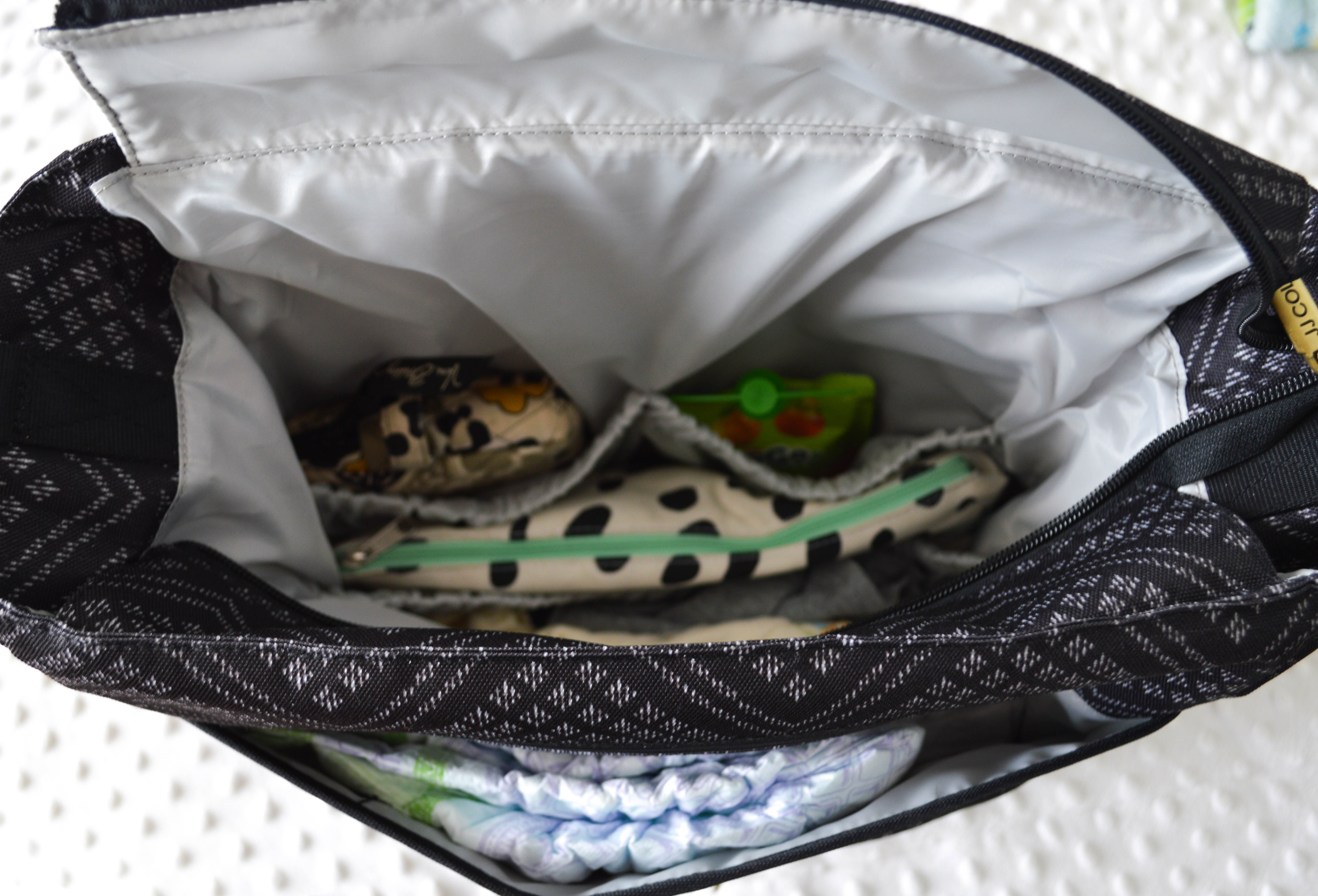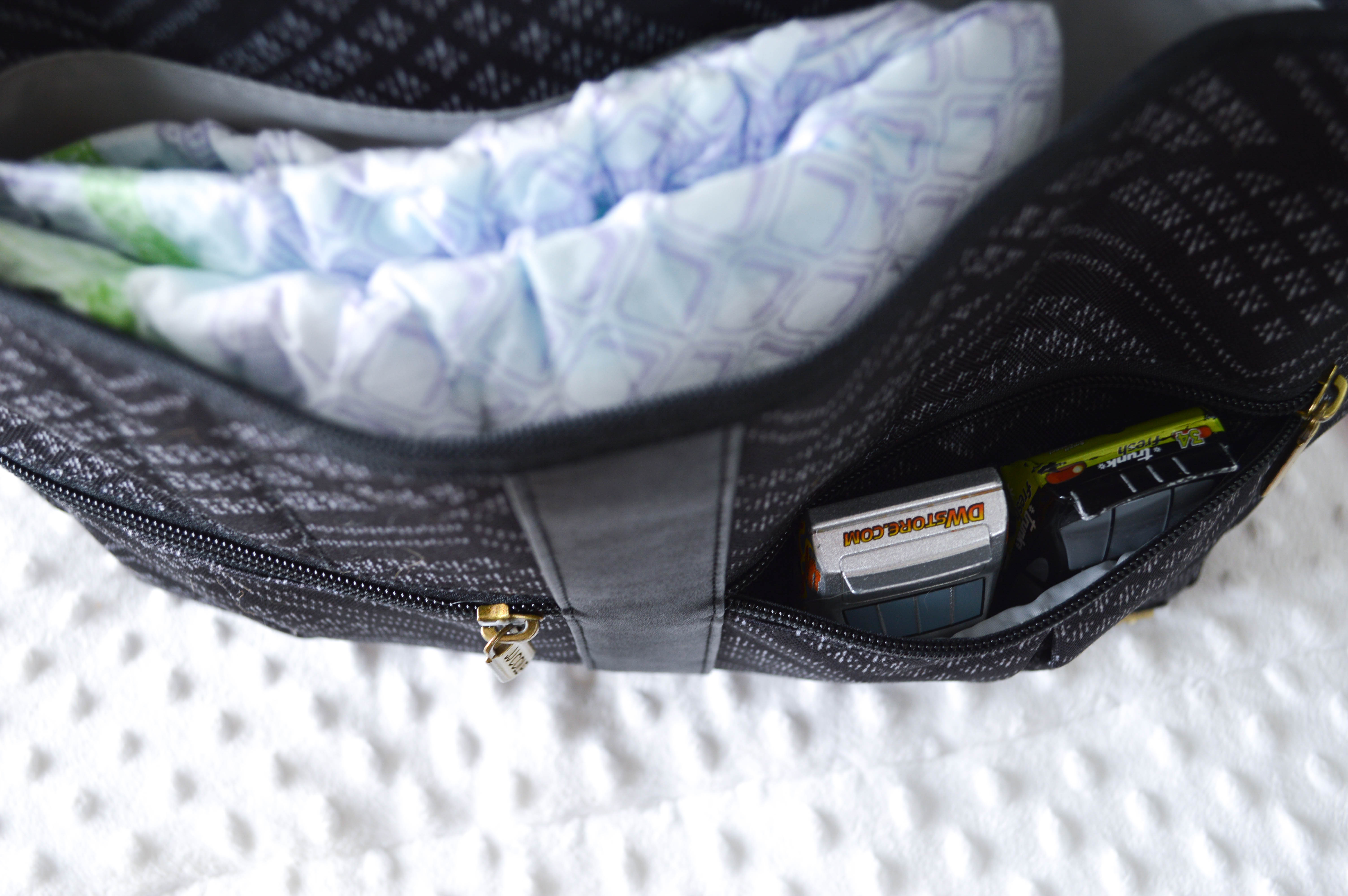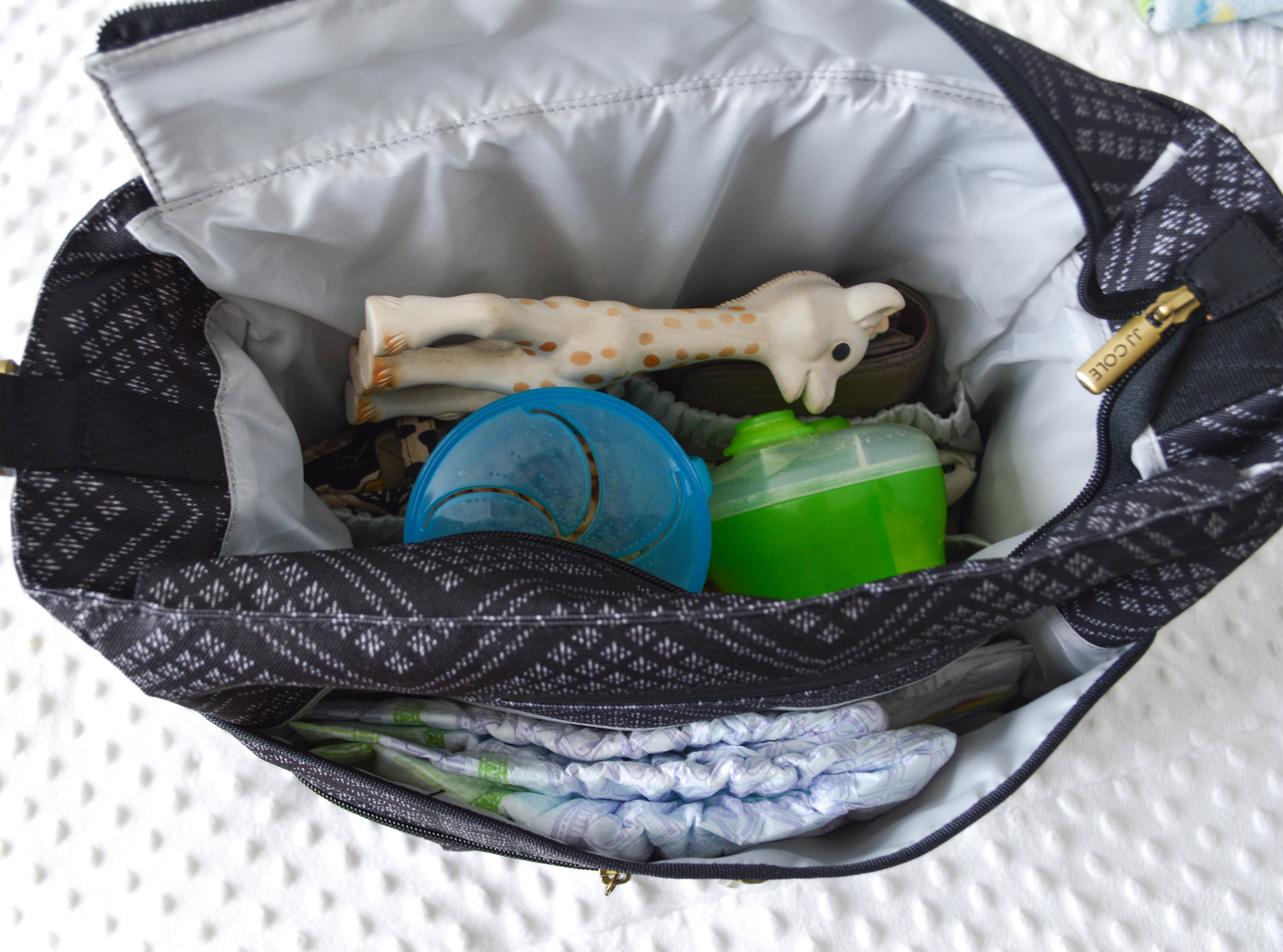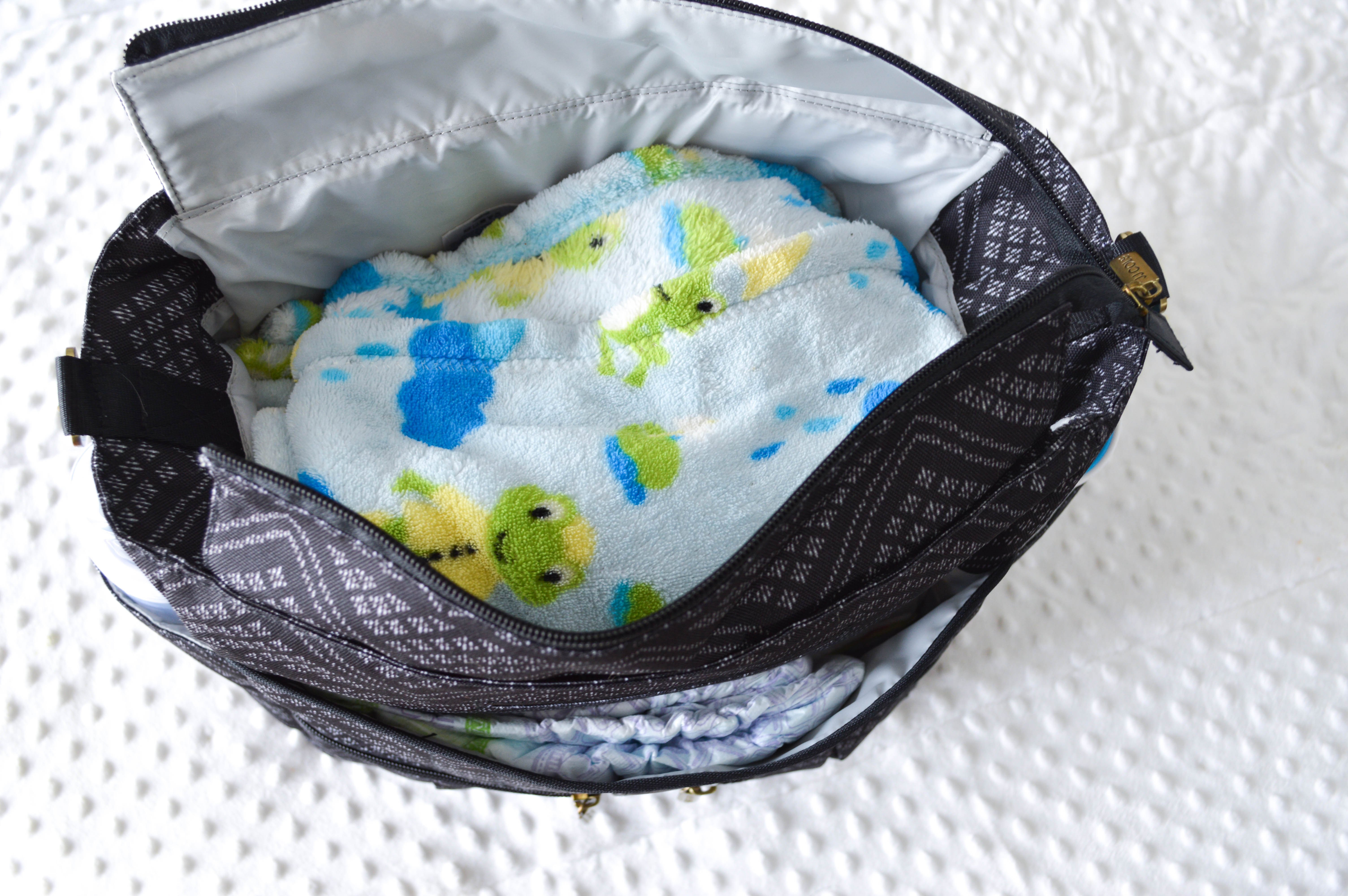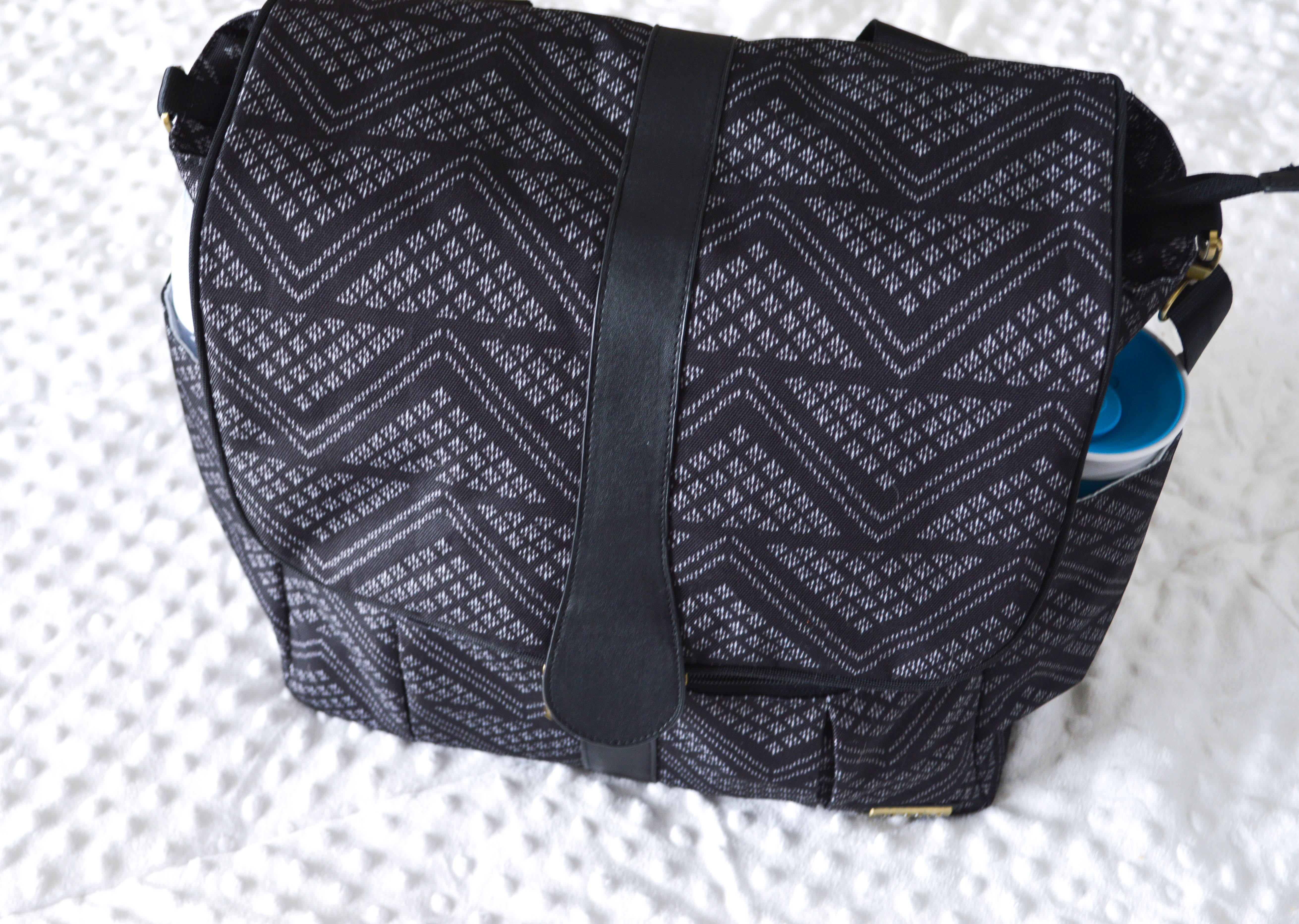 So will the JJ Cole Backpack Diaper Bag work for multiple kids? Yes, it will! It's definitely surpassed my bag-obsessed expectations and I can't wait to fully put it to use once baby #2 arrives.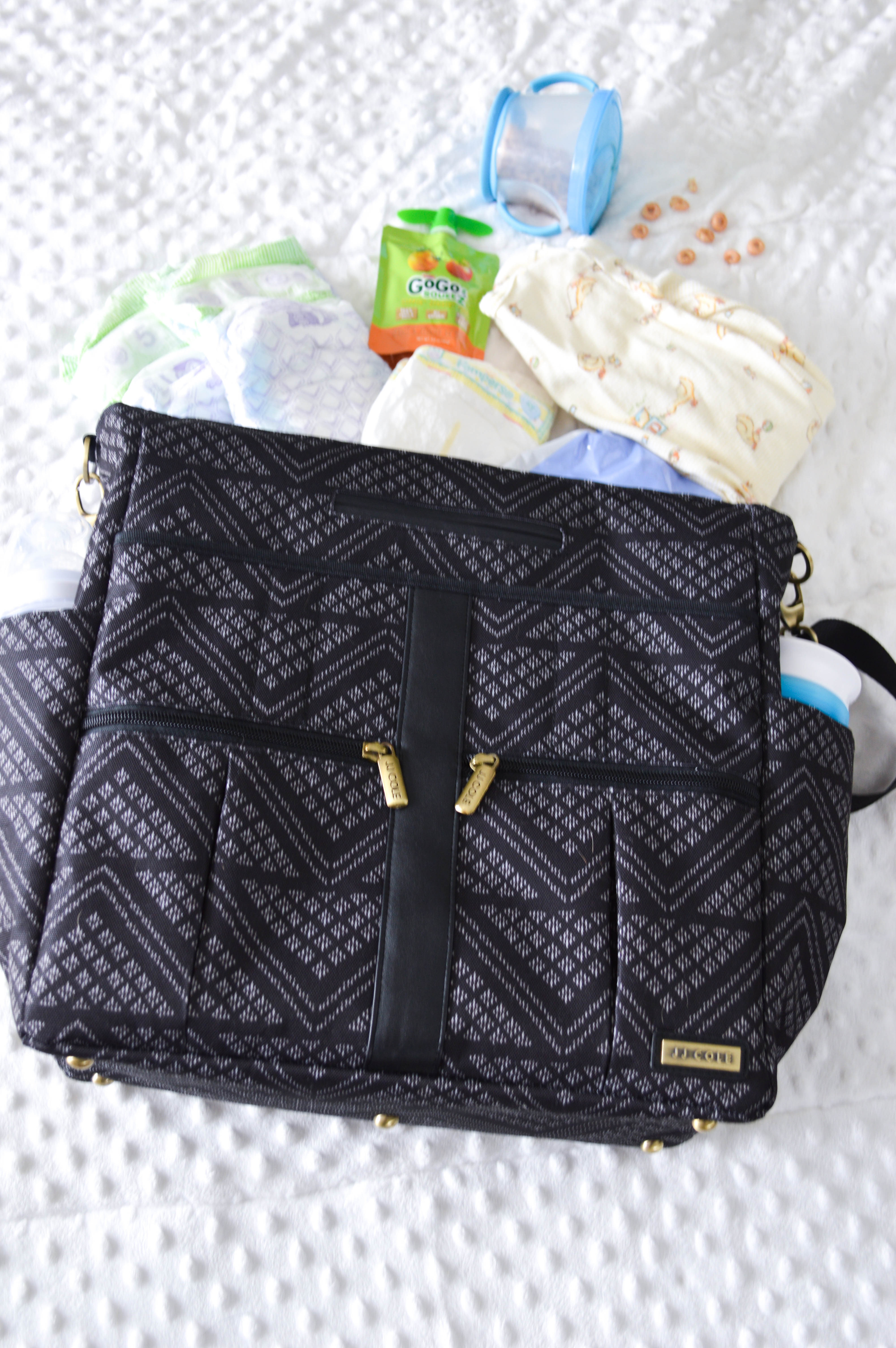 The JJ Cole backpack diaper bag is available at Babies R Us, but you can shop it HERE.
What are your diaper bag essentials? Comment below!
xoxo.
Loving this JJ Cole backpack diaper bag review? Click here now for more parenting essentials!!
Save
Save
Save