This shop has been compensated by Collective Bias, Inc. and its advertiser. All opinions are mine alone. #MomsHelper #CollectiveBias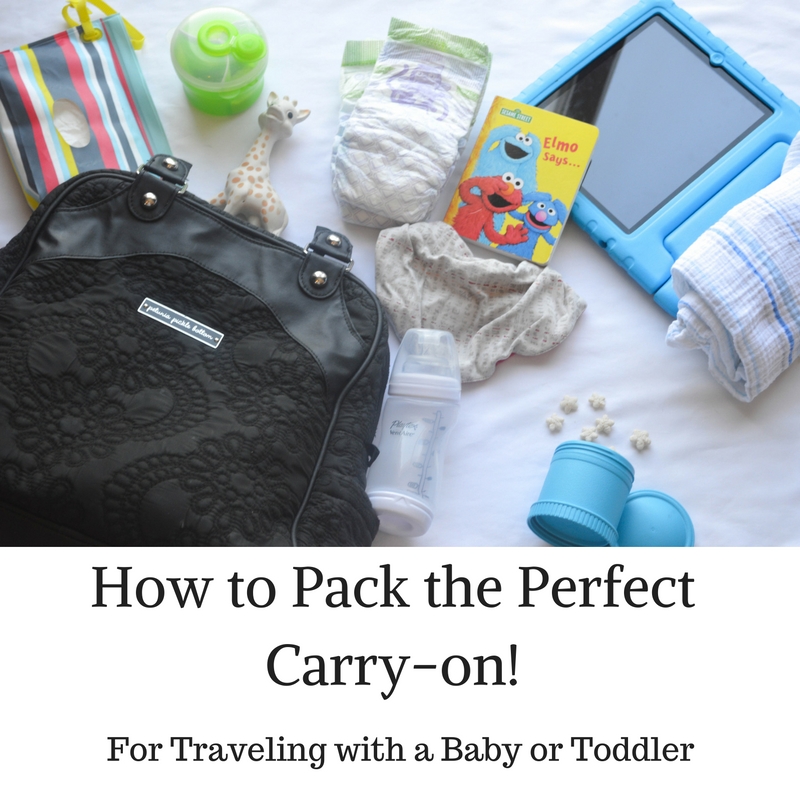 We've been lucky to go on quite a few adventures since Sawyer has been born. A few weekend getaways and a few vacations! Next week, we're heading out to San Diego! This will be Sawyer's 3rd out of state trip, making for his 5th plane ride! We've learned quite a few tips and tricks for traveling with a baby (now toddler).
Packing your carry-on correctly is essential.  As moms, the diaper bag will be our carry on, and we need to make sure it is stocked with everything we need for a smooth flight! There is nothing worse than a cranky baby on an airplane. It's horrible for the parents, and for the other passengers! Here are all my tips and tricks for flying with your little one.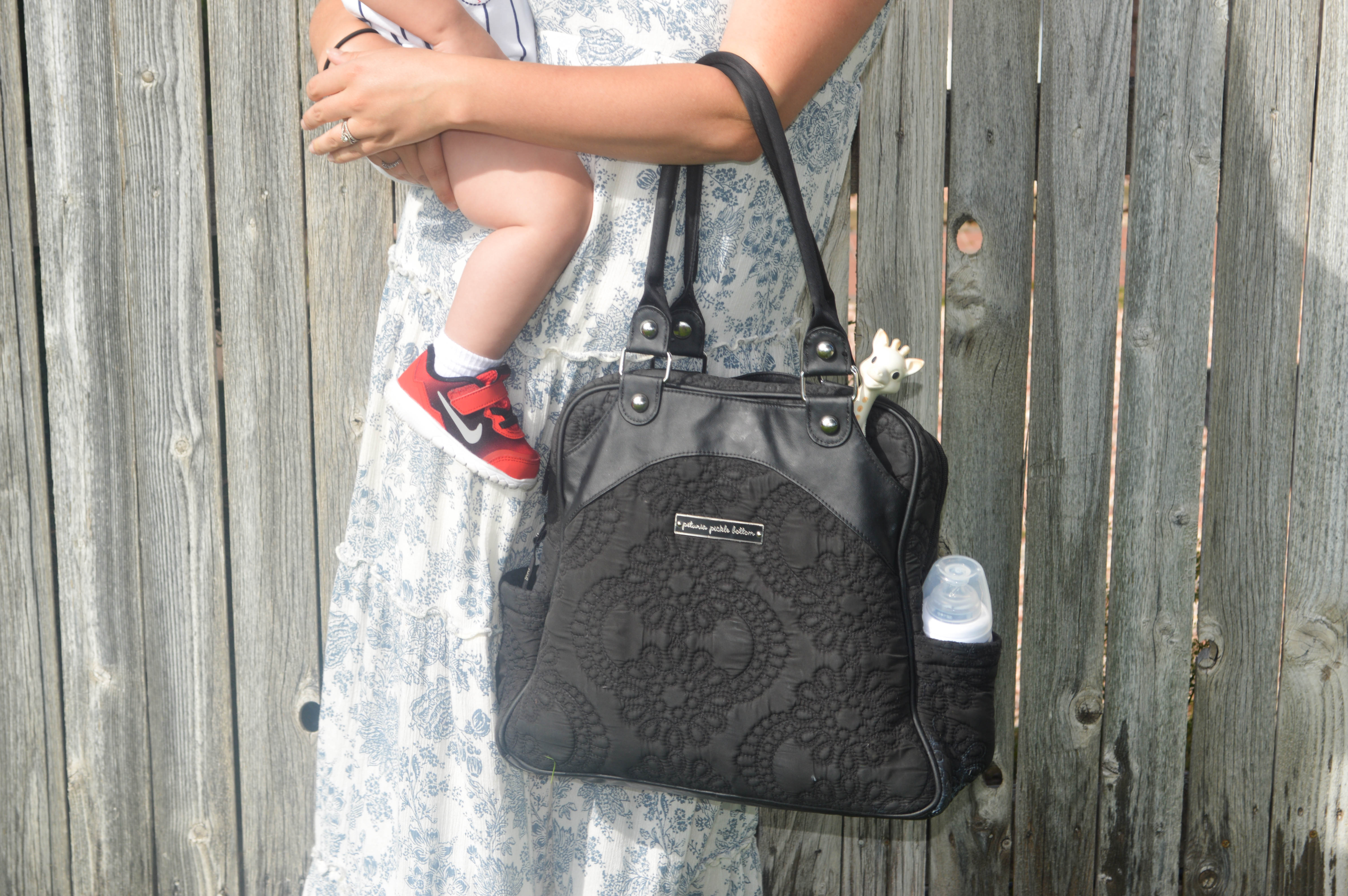 First, let your child interact with the other passengers. If they're walking, let them explore around the gate before your board. When you do board, hold them facing outward so they can see/wave/smile at everyone. This sounds silly, but if people think your kid is adorable, they'll be much more forgiving if the flight gets difficult.
Second, don't let them sleep for a few hours leading up to the flight. Obviously, sleeping through all of it or most of it is the ideal situation. It takes out all the worry! I usually have Sawyer skip his nap on days that we travel, so that he's good and tired by the time we take off, and hopefully falls asleep shortly after.
Third, obviously, the perfect carry on! Your carry on should be stocked up to keep your kiddo entertained in case they don't fall asleep! Here's what you'll need:
A good-sized diaper bag (preferably, one that converts to a backpack, for navigating the airport)
Diapers
Wipes
Toys
Books
Snacks
Movies/Games
A blanket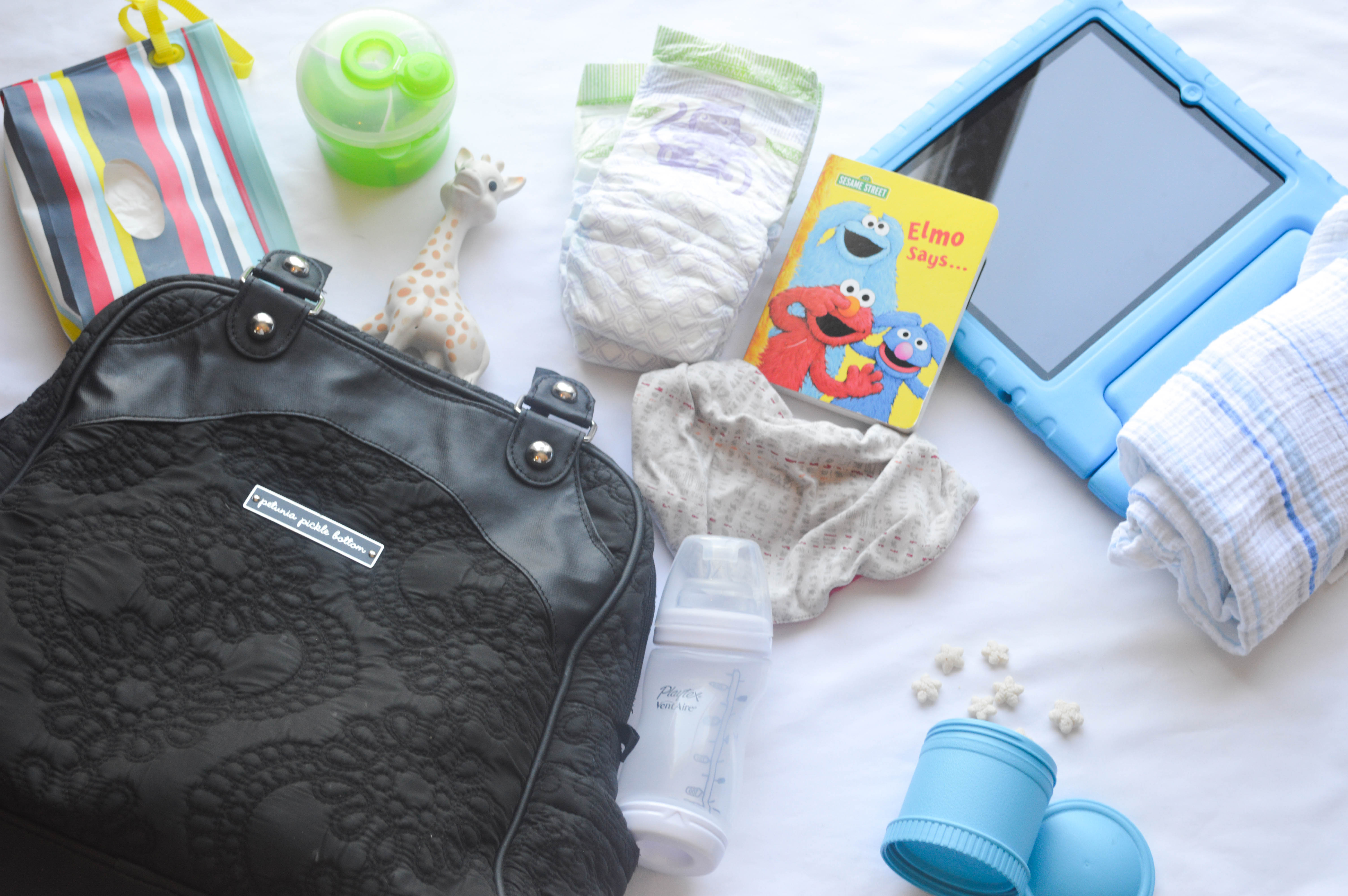 The diaper bag is a no brainer. Make sure it is large enough to fit all of your supplies, and easy for you to carry through the airport. I like ones that come with removable backpack straps or stroller straps for easy use. You'll want to stock it up! Bring more diapers and wipes than you normally would. Even if it's only a 2 hour flight, there would be nothing worse than a blowout or sickness situation at 30,000 feet, and you are unprepared! Bring double what you normally would!
Toys, books, and snacks are an absolute must! If your babe isn't sleeping, they'll need to be entertained. If they're younger, bring toys that are familiar to them and that they know and love. If they are older, try buying a new toy and telling them it's a special toy for the airplane only. That will make them excited to play with their new toy and hopefully keep them occupied a while! One of the only times Sawyer is quiet is when he's eating, so we always make sure to have enough snacks on hand to last the duration of the flight.
We always load up our iPad with Mickey Mouse Clubhouse and Sesame Street. He's still a little too young for most iPad games, but if your child is older, there are so many fun apps you can download to keep them occupied!
Planes are like movie theaters, they're always cold so we always make sure to bring a blanket. This is especially helpful if he does fall asleep, so he can be cozy and have something comforting.
Alright, and this one is the most important. A bottle. Seriously. The #1 reason kids get cranky on flights is because their ears pop on the ascent or descent. Having something to suck on prevents their ears  from popping, so it is essential that you have a bottle on hand (or if you are breastfeeding, nurse them during takeoff and landing). We use Playtex Baby VentAire bottles. Since Sawyer is over 1 now, he drinks whole milk, which makes this a little trickier, because milk won't keep in my diaper bag for very long! So we take along some toddler formula, and put it in our trusty formula dispenser to save room!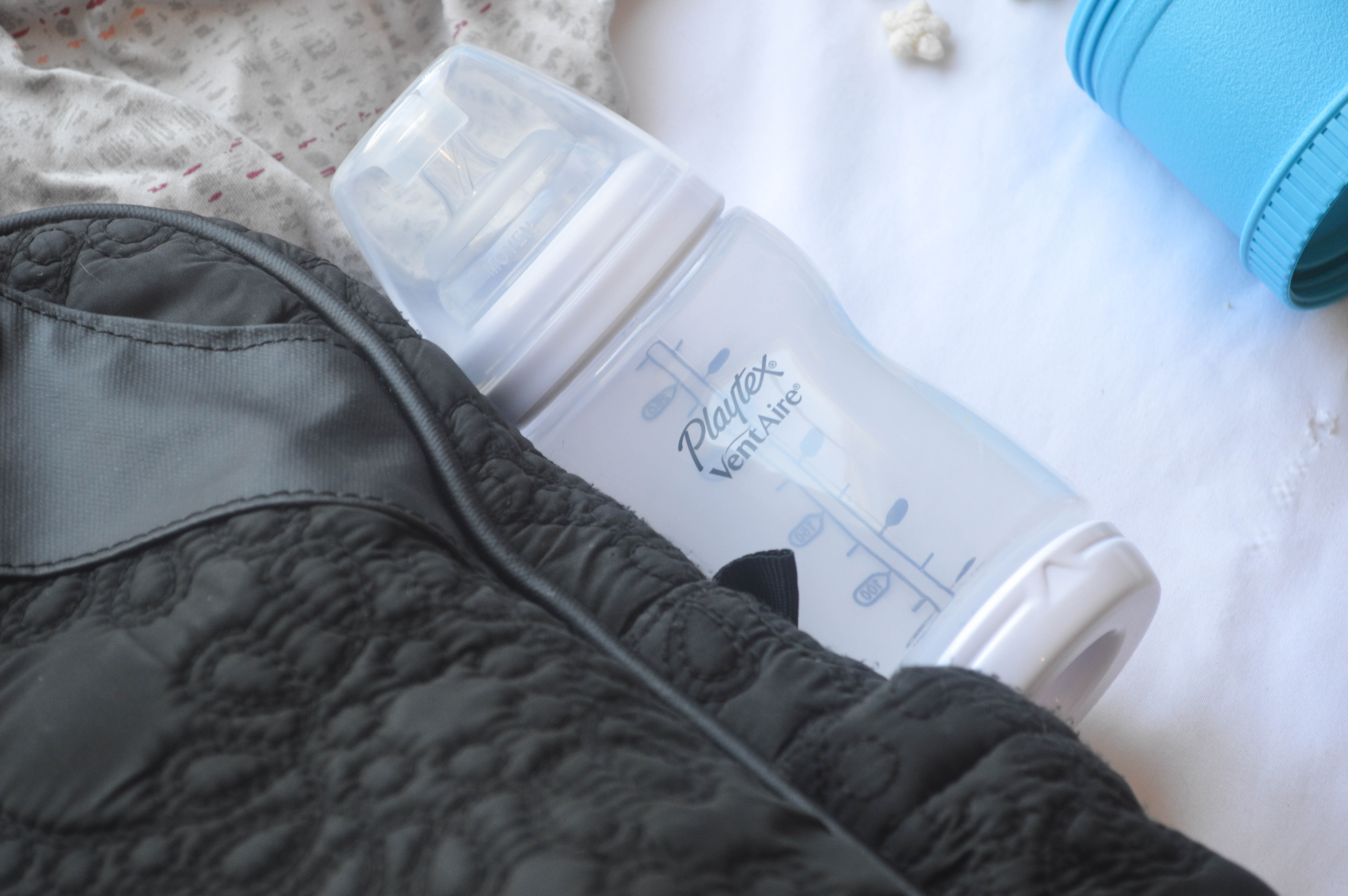 The bottle tip is the best tip anyone ever gave me, and so far, none of our flights with Sawyer have been too rough! I just make sure he has a bottle for takeoff, and he usually falls asleep once his bottle is gone. If he wakes up before we've landed, we let him watch Mickey Mouse on the iPad, have some snacks, and play with toys. Then, I give him another bottle for landing. So far, we've had nothing but success when flying with him, and have avoided all screaming baby situations.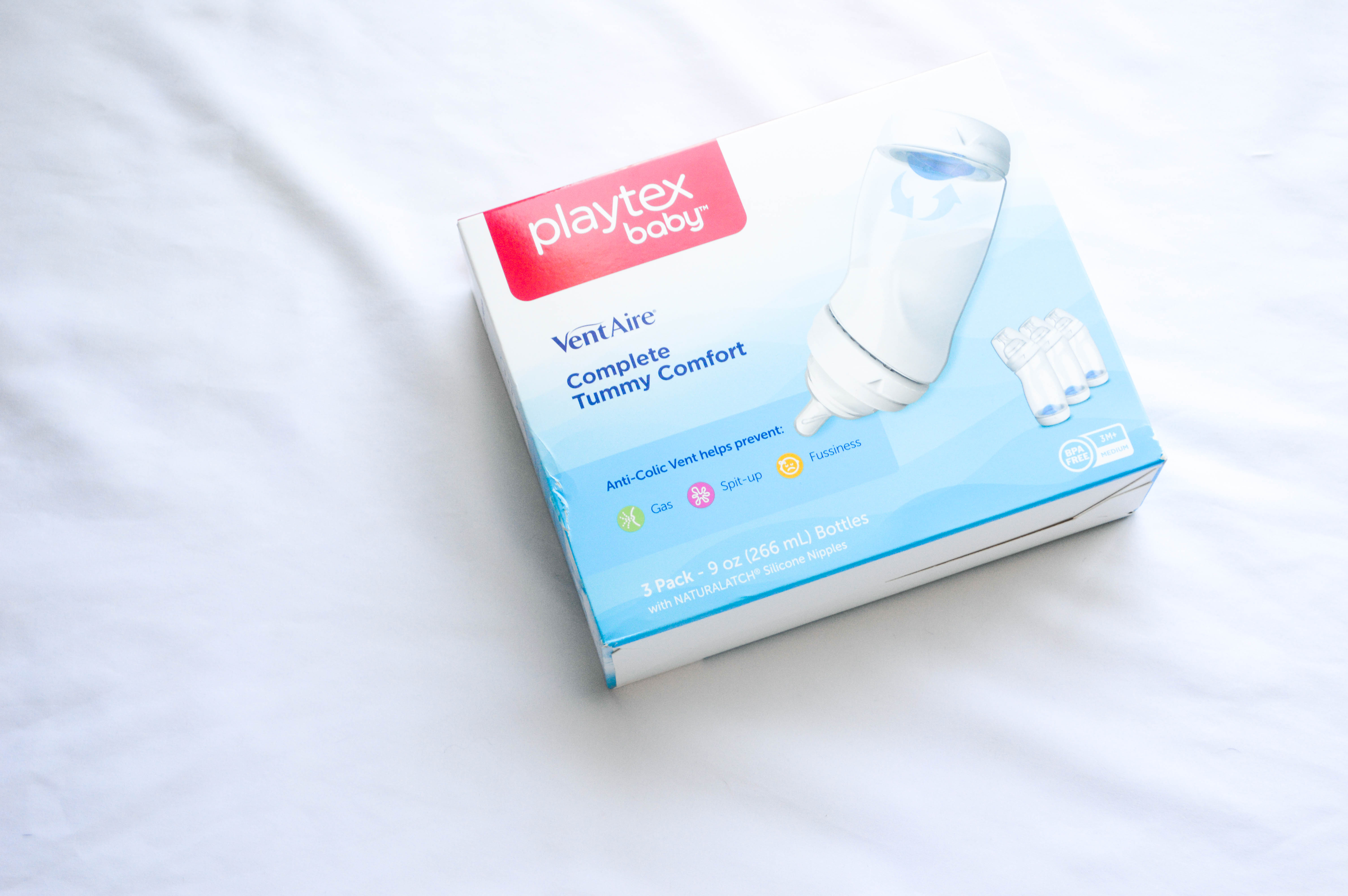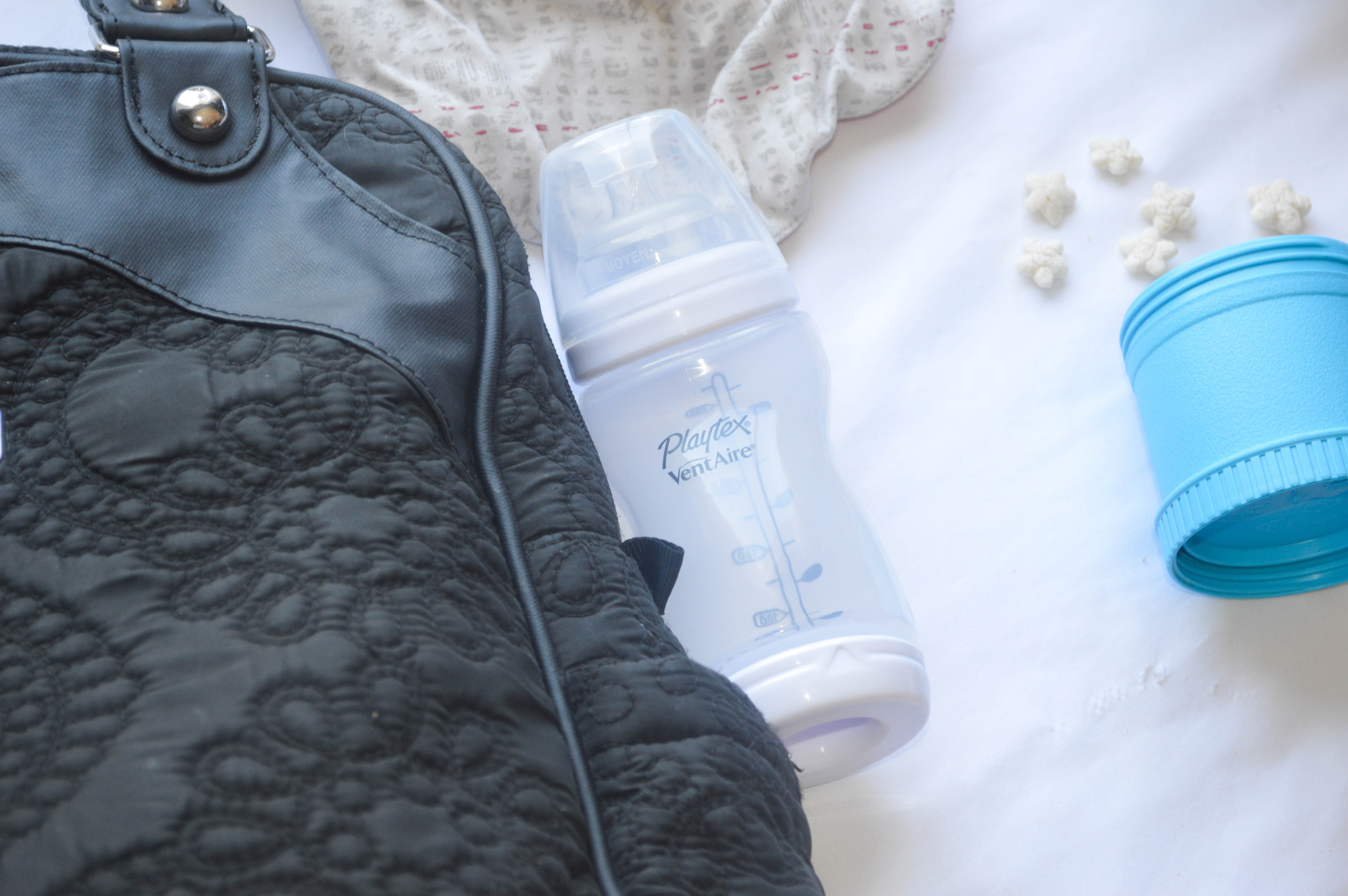 We use Playtex Baby VentAire bottles because they have a unique vent at the bottom to help prevent bubbles in the milk, which prevents colic in little babes, and tummy aches in our toddler. It's also angled to help prevent ear infections, and made for an easy transition from breastfeeding due to the The Most Like Mom® NaturaLatch® Nipple! These are especially great for travel, because no one wants a cranky, colicky baby on a plane!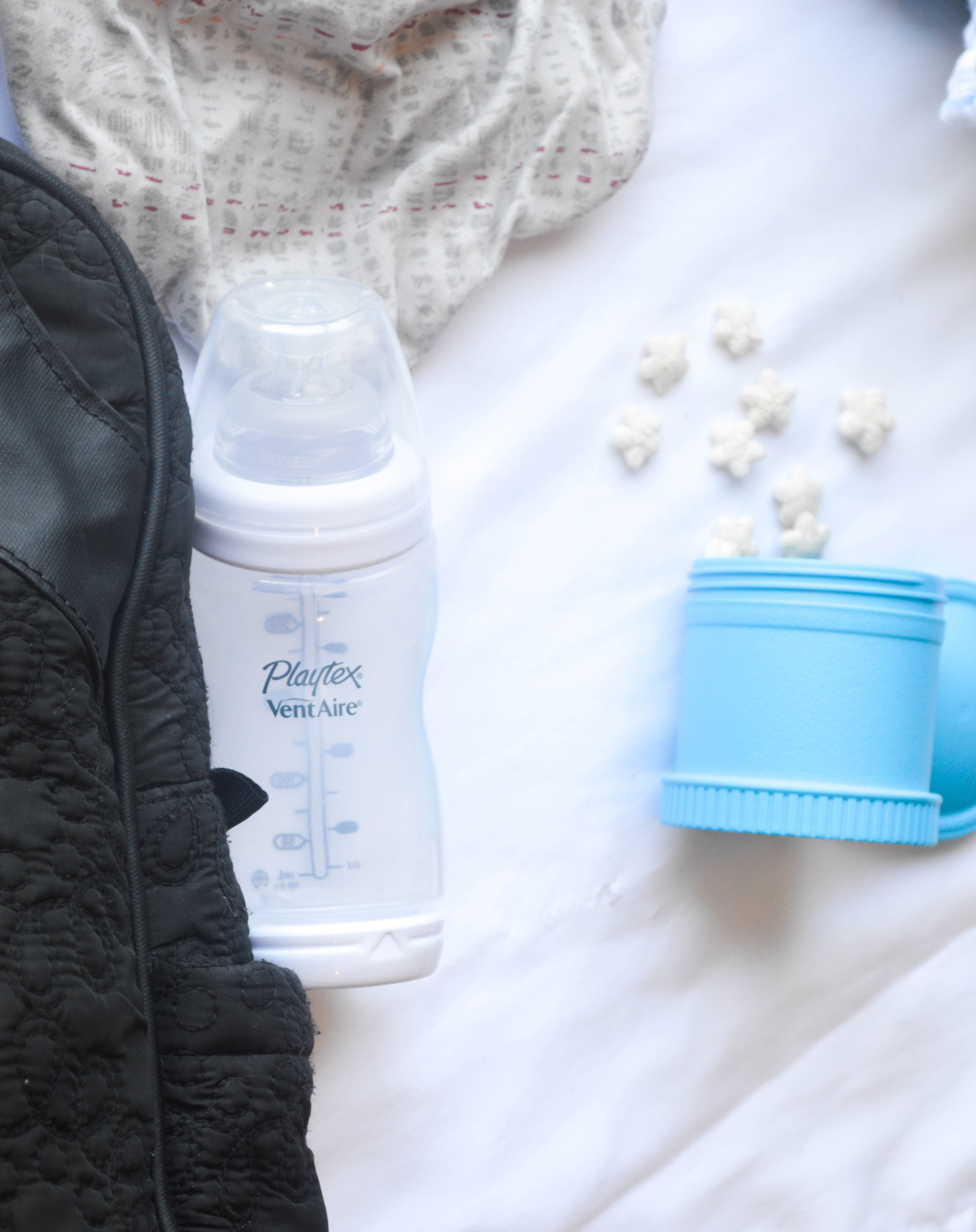 We get ours at Target. The one-stop shop for baby, and my personal favorite store. Be sure to pick yours up soon! There is a Cartwheel offer for 10% off Playtex Baby bottles and cups from 8/21-9/3 , you don't want to miss it! Head here.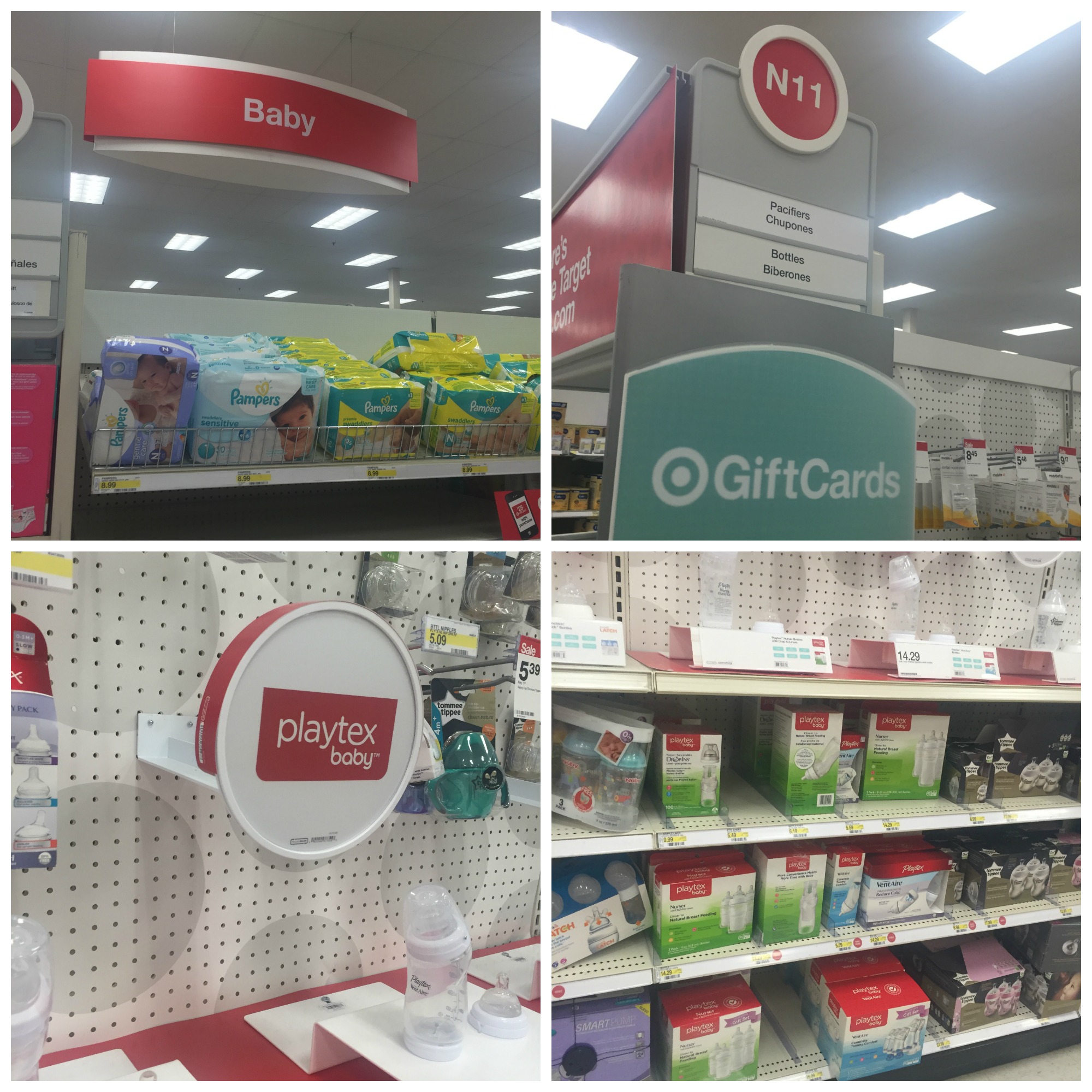 And Mamas, don't forget to pack a little something for you! Be sure to pack up a book, magazine, or snack to keep yourself occupied while baby is (hopefully!) sleeping!
How do you pack the perfect carry on? Comment below!
Be sure to check out more ideas for Playtex Baby Bottles here, shop Playtex Baby here, and check out the Cartwheel offer here!
xoxo.
Pin it!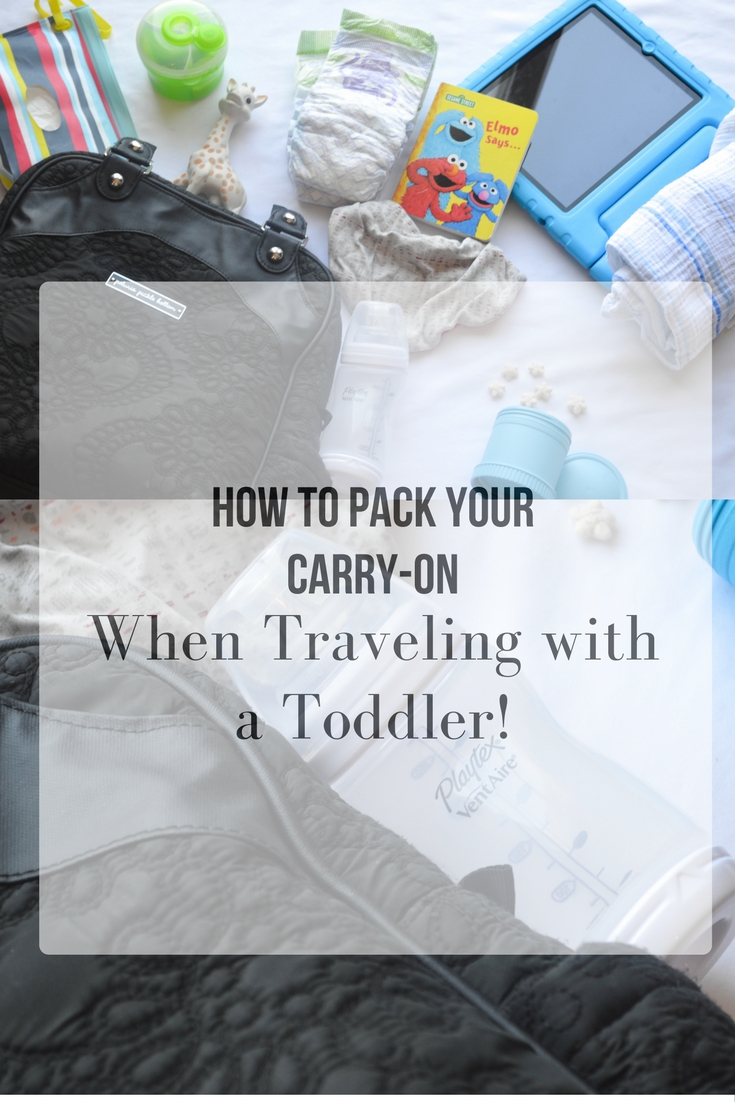 Save
Save
Save
Save
Save