Disclaimer: This post about Holiday Cards is in collaboration with Shutterfly. All opinions are my own.
Christmas cards are so fun and yet, so stressful! December is a crazy month with so much to do! Christmas cards is just another thing on the never ending to-do this this time of year.
But Shutterfly makes Holiday cards so easy! We chose to go with Shutterfly this year because we could get everything done in one place. I was able to design the cards, choose a custom envelope with our return address already printed on it, custom envelope inserts, and even a customized stamp!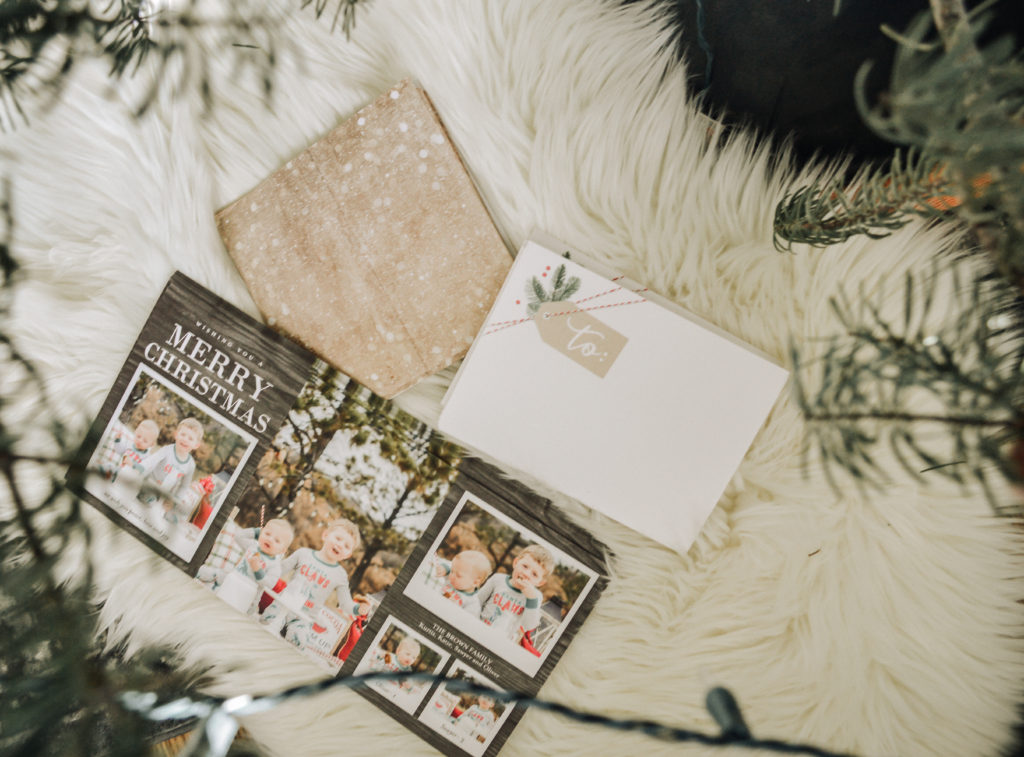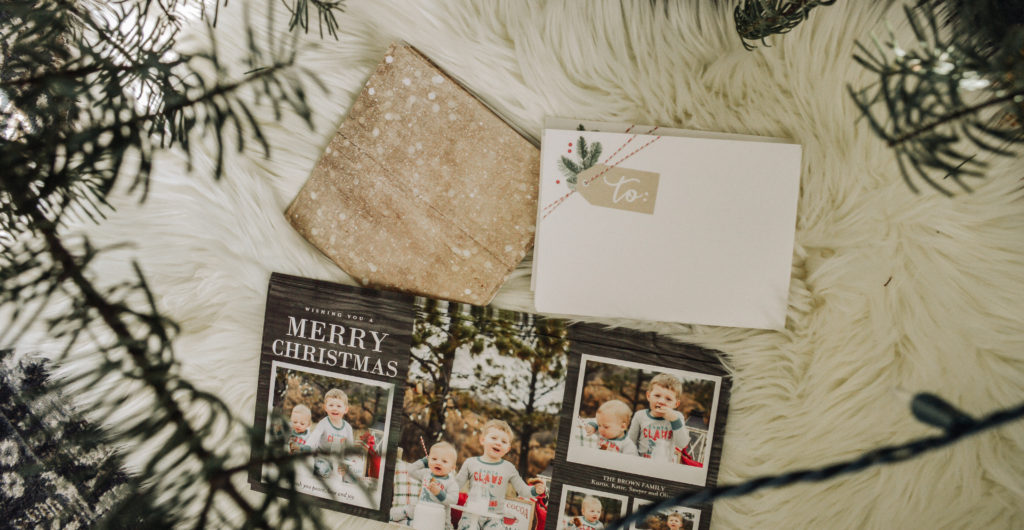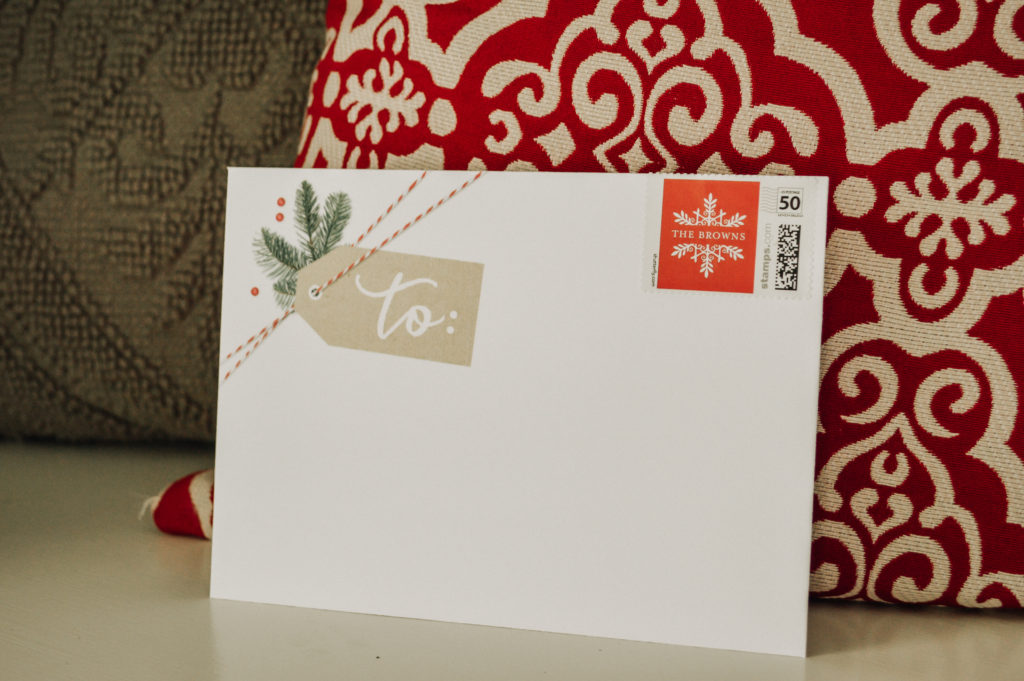 We chose to go with tri-fold Shutterfly holiday cards so we could showcase the most photos from our year possible. The front featured photos from our milk and cookies mini session from Brooke Leigh Photography. When I saw she was running a special on Christmas mini sessions, I had to take her up on it! Last year I took our kids Christmas card pictures myself and it was…hectic to say the least.
Since these photos were professional and already Christmas themed, they made the most sense for the front of our card and they turned out so cute! Brittany is such a talented photographer.
There was space for 3 more photos on the back so I chose to include some casual, family shots from our year. This way we got to feature both photos of just the boys, as well as photos of all 4 of us, and professional photos as well as casual shots. I thought it was the perfect balance for our card and loved how it turned out!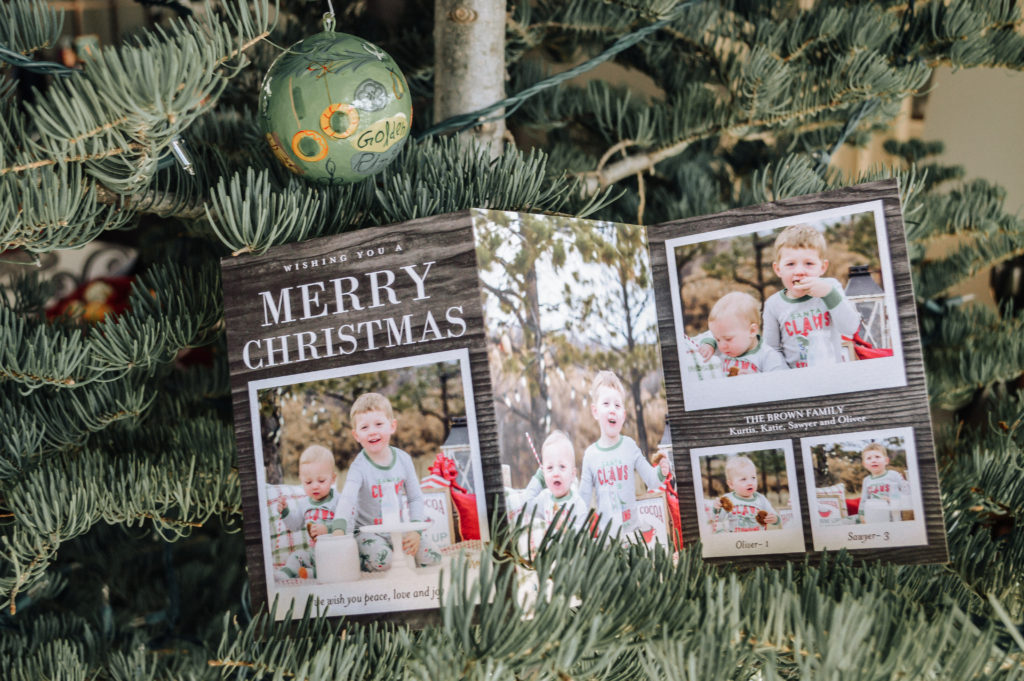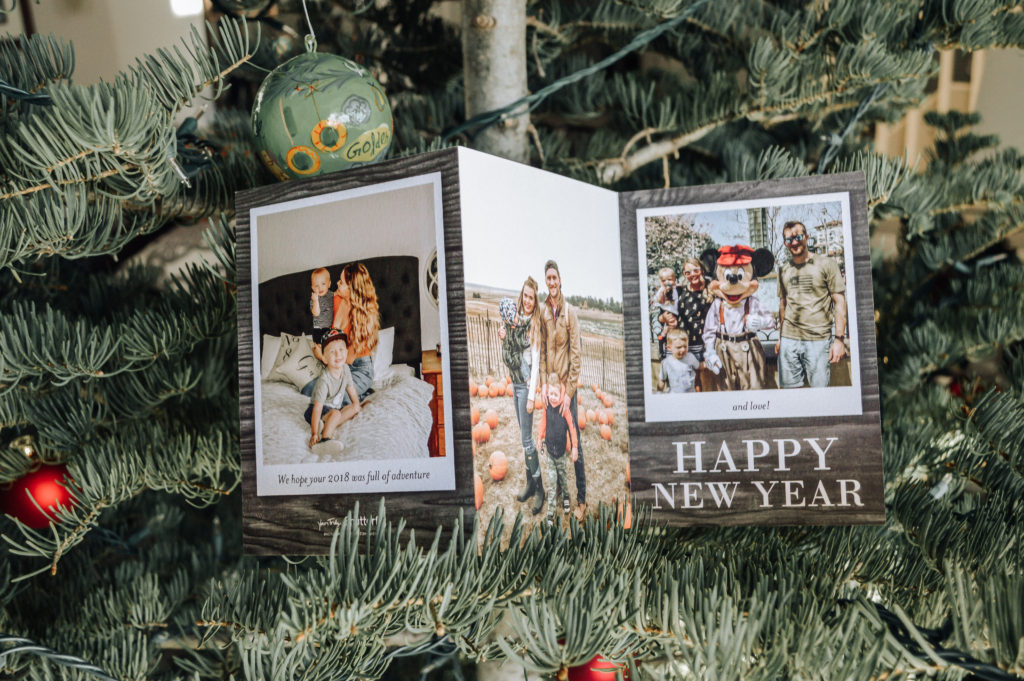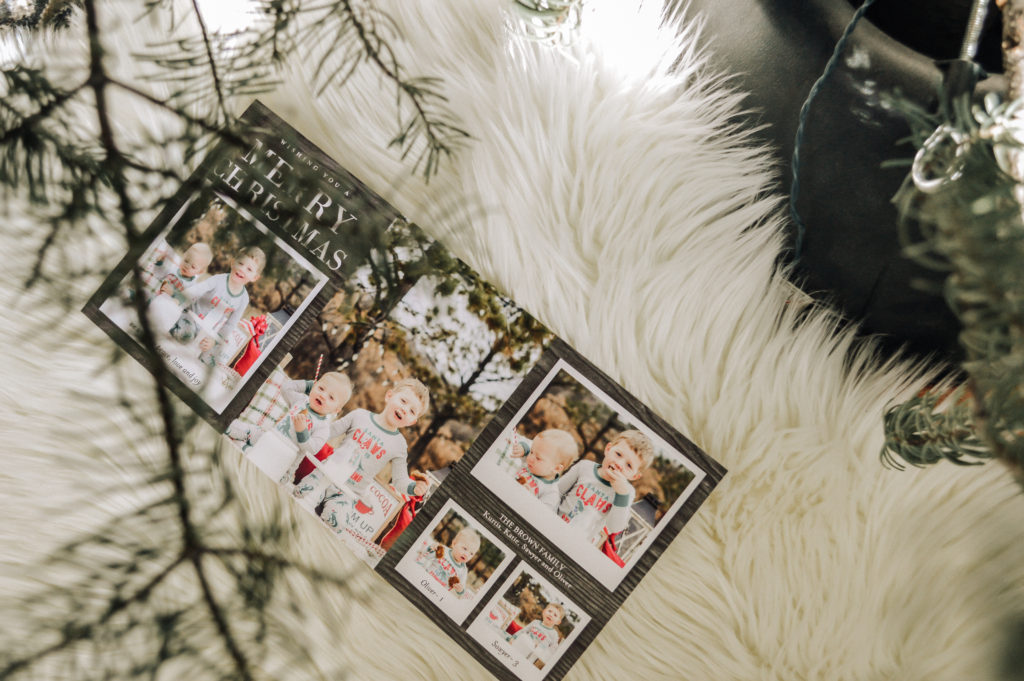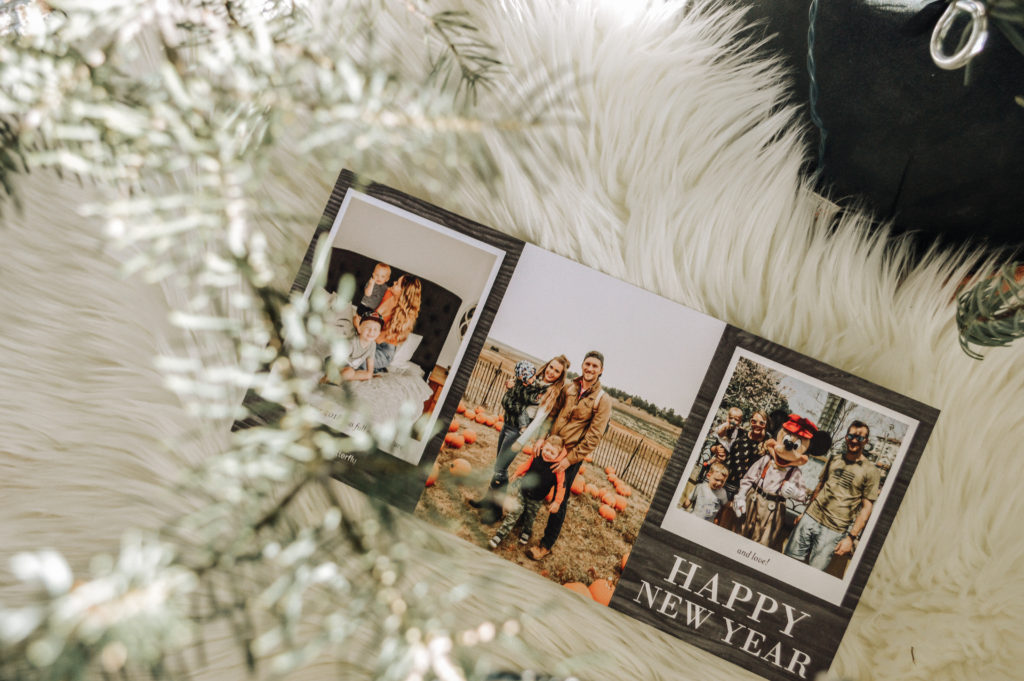 If you haven't done Christmas cards yet, there's definitely still time! With Shutterfly, I had ours designed in less than an hour and they shipped in less than a week! This is the earliest I've ever had my cards out, I was so proud when I dropped our Shutterfly Holiday cards in the mail this morning!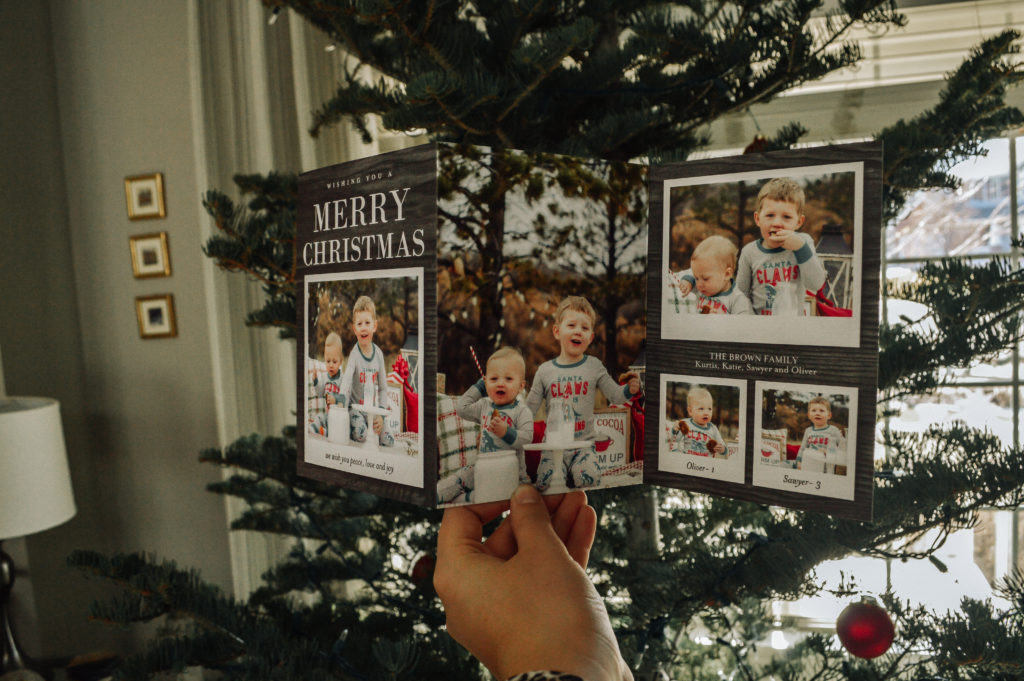 Be sure to check out Shutterfly Holiday cards this year!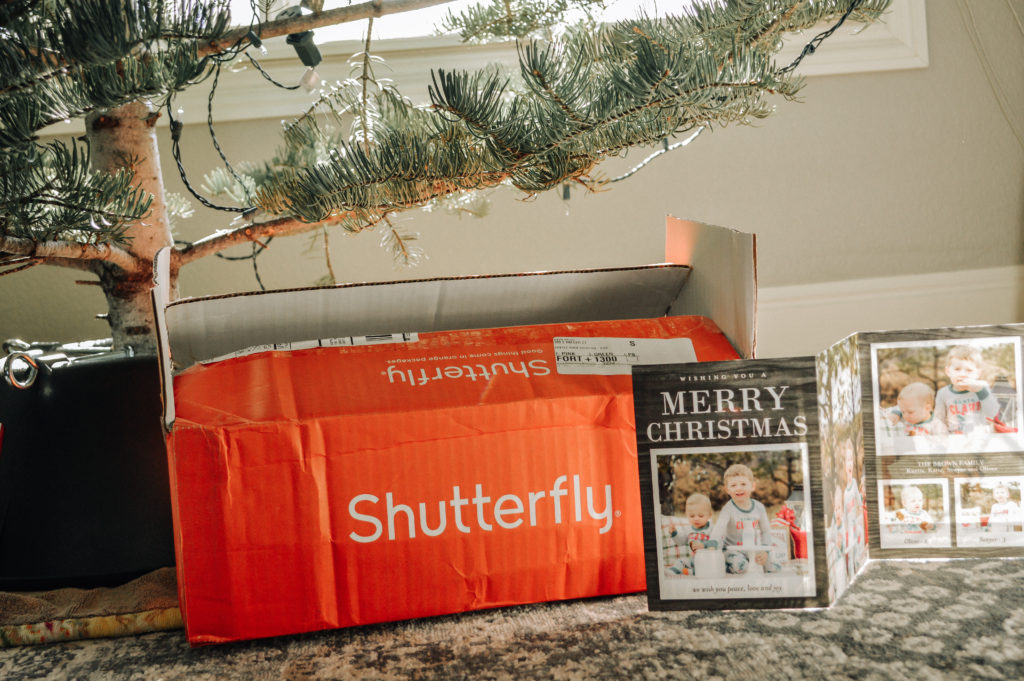 | Shop | Facebook | Instagram | Twitter | 
Loving these Shutterfly Holiday cards? Click here now for more Holiday fun!!
xoxo.
Pin It!