Disclaimer: This post is sponsored by Gymboree. All opinions are my own. Please visit my disclaimer page for more information.
I'm sure you've done it too. From about the time I was 15, until I was 22, every holiday season the words "it just doesn't feel like Christmas!" would escape my mouth. As I got older that magical, wonderful feeling just started to fade away and I started seeing the holidays in a different way: Stressful.
There are rooms to decorate, a tree to chop down, presents to buy, malls to navigate, cookies to bake, and oh so much more. As a teenager and young adult I started to feel the pressure of the holidays more and more and it just not longer felt like Christmas.
Well now, at age 25 it definitely feels like Christmas again. The holidays are a magical and blessed time for me the past few years. Want to know my secret to getting the magical feeling back? I had kids.
Now that I have children of my own, seeing the wonder and beauty of the holiday season through their eyes brings the magical feeling back again. I go to bed giddy on Christmas Eve because I'm so excited for them to wake up and see their presents. It blesses me so much to see the look on their faces when they receive a gift, and fills me with warmth to see them express gratitude. All holidays become so much more fun through the eyes of children. The holidays are truly the best time to be a kid!
Having family Christmas traditions is a great way to keep things magical around the holidays. Here are some of our favorites!
Cut Down a Christmas Tree
Growing up, my family always ventured into the mountains to cut down our own trees! It was so much fun. We always stopped for hot chocolate on the way there, and a yummy lunch on the way home. Once we got to our spot we would hike through the woods until we found the perfect tree. My parents have 18 ft ceilings in their living room, resulting in them often getting a 15 or 16 ft tree. It was absolutely massive but I loved having all our friends and neighbors look forward to our outrageous tree every year. It made things unique and fun.
A Special Christmas Breakfast
I always purchase a few butter braids during fundraisers throughout the year and then heat one up Christmas morning. We eat it while opening presents and it's always a yummy and special treat!
Matching Pajamas
On Christmas eve we all wear matching pajamas- be sure to take a cute pic on Christmas Morning!
The Nativity
Every year we set up a nativity and read Sawyer the story of Christ's birth. It's fun to read him the story and actually have the "props" on hand to act it out!
Coordinated Christmas Card Outfits
When sending out our Christmas (or New Years) cards , it's fun to pick out special outfits for the photos. This year, we got the boys matching outfits from Gymboree. We love shopping at Gymboree for cute, quality winter clothes! The boys each got a flannel, lined jeans, a jacket or vest, and shoes. Sawyer even got an adorable pizza and hamburger hat and scarf.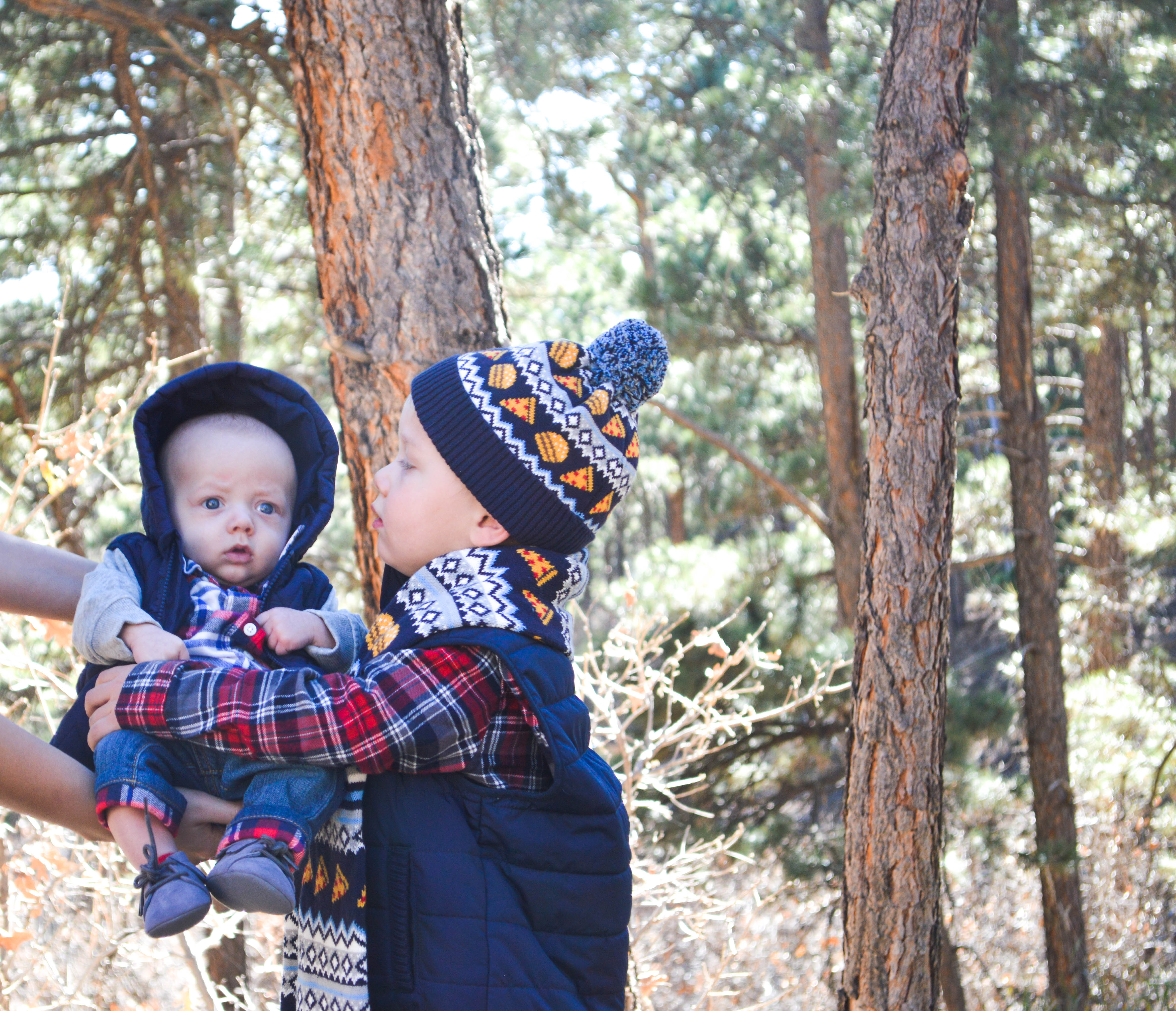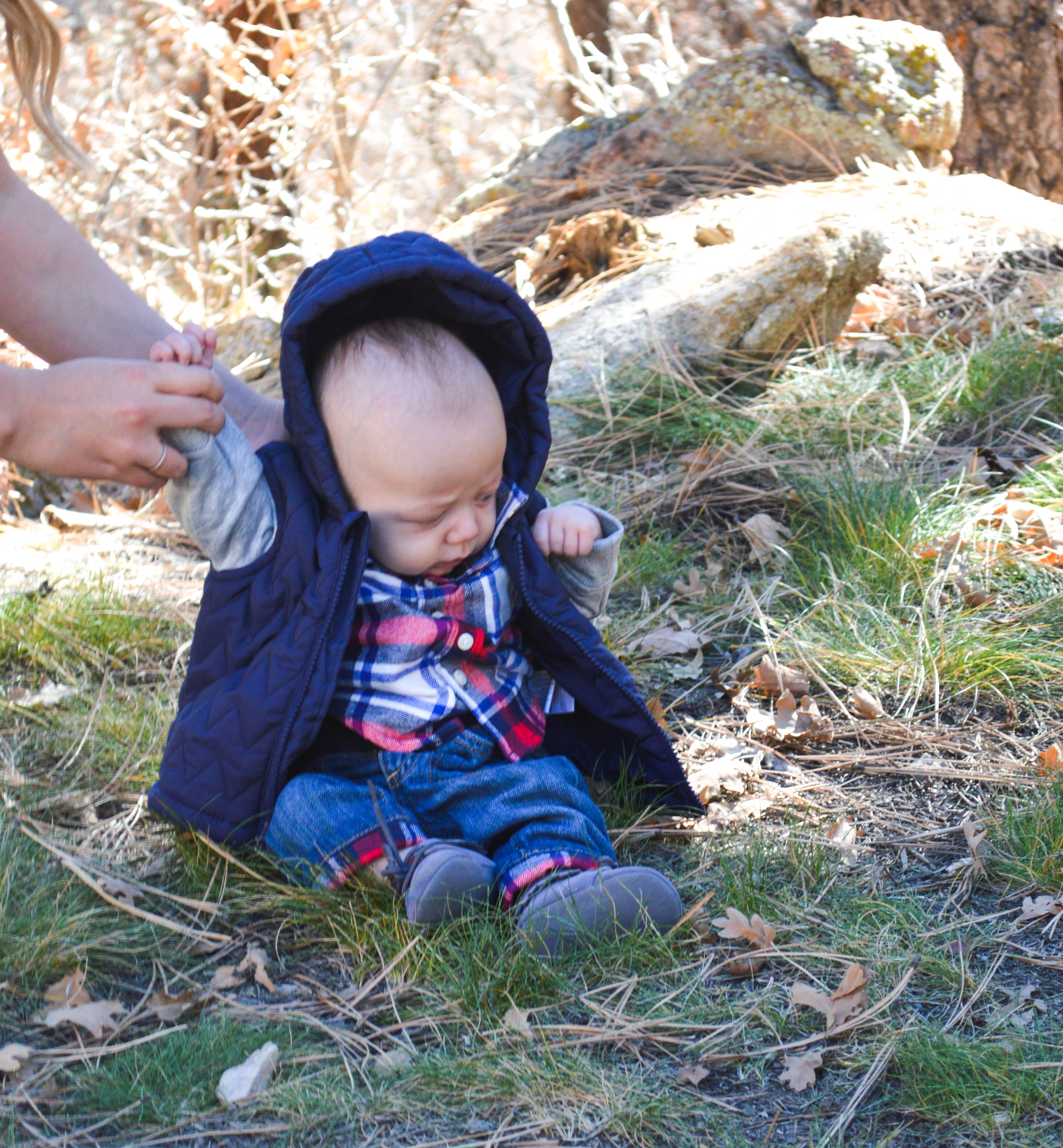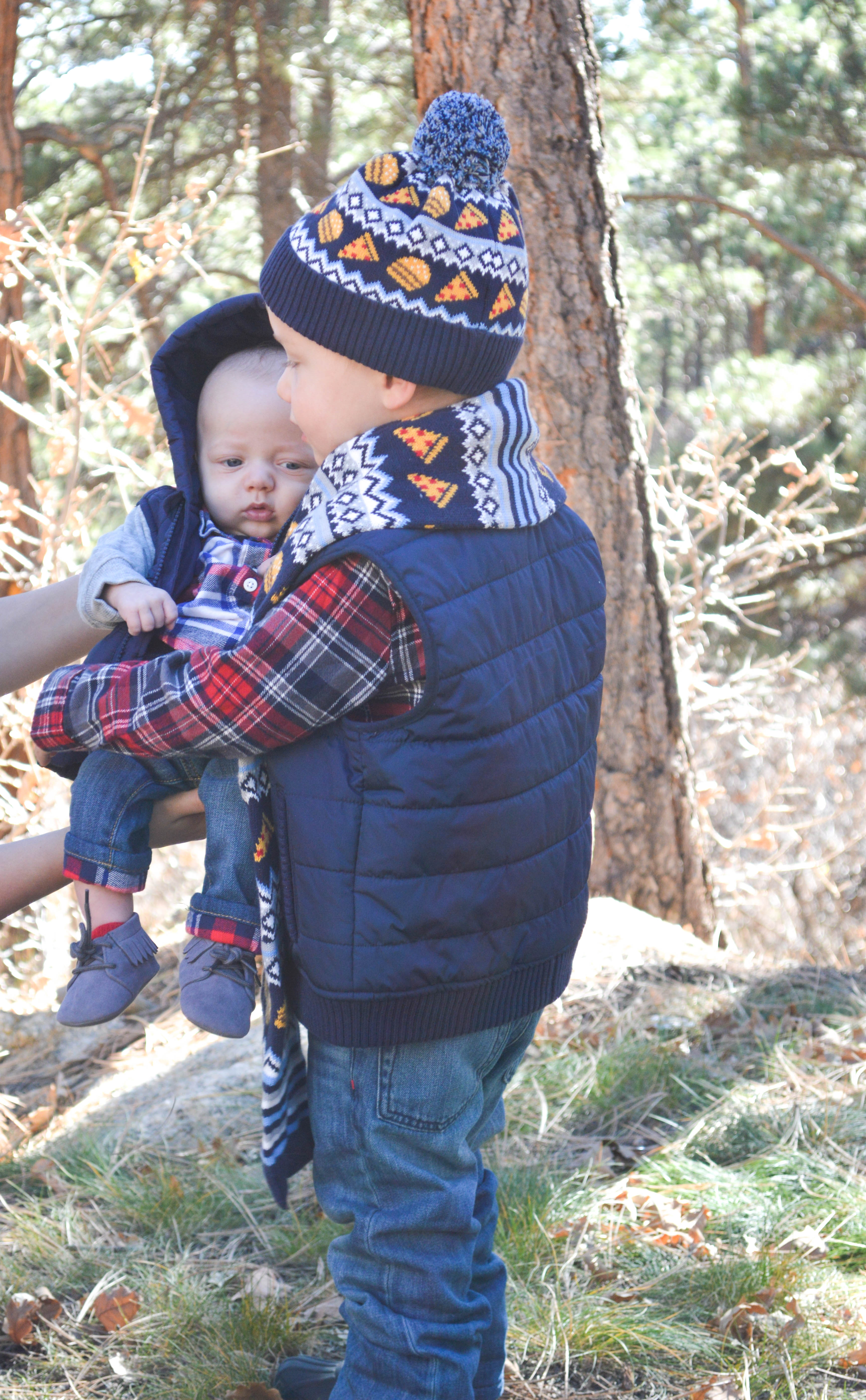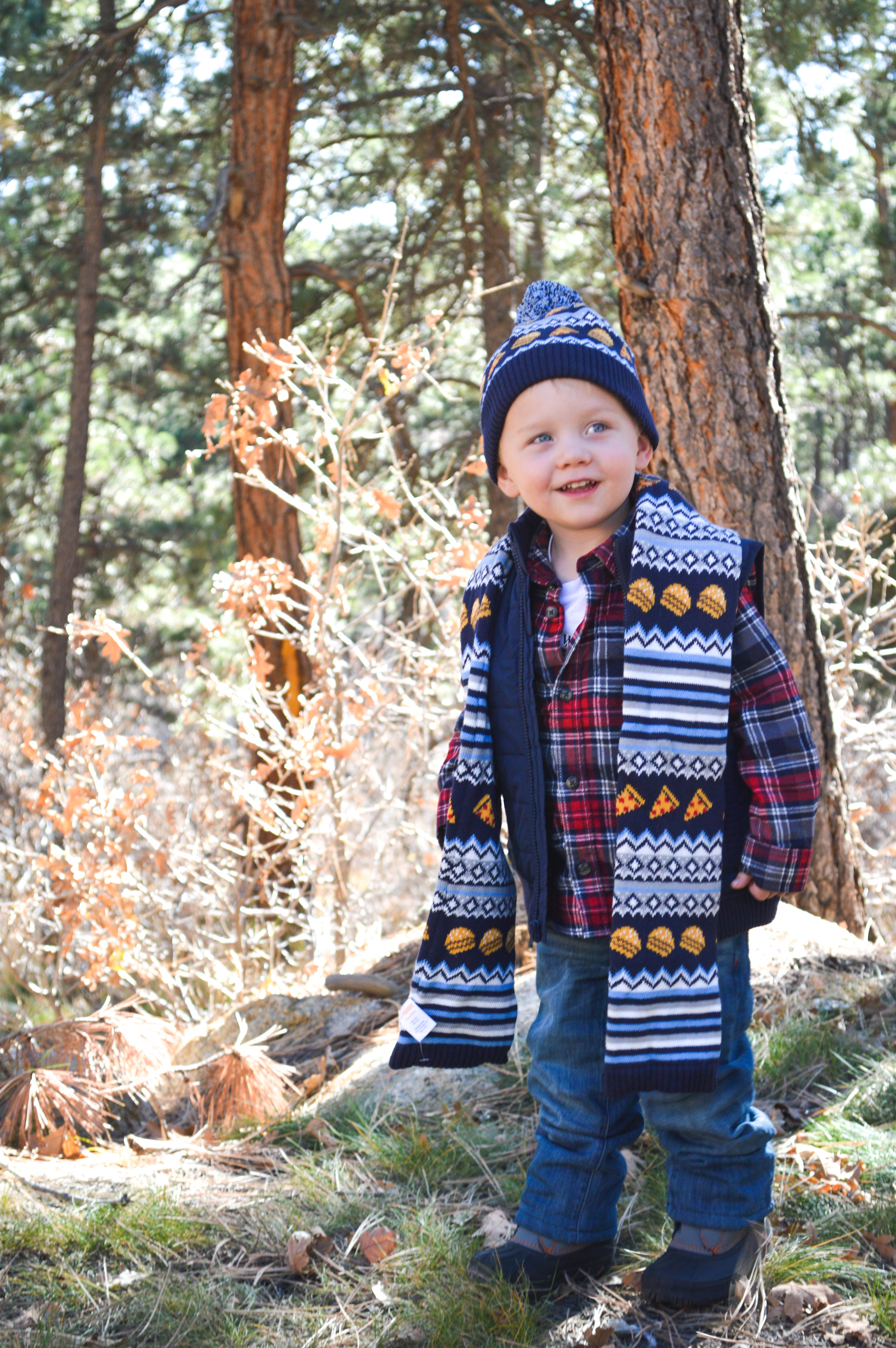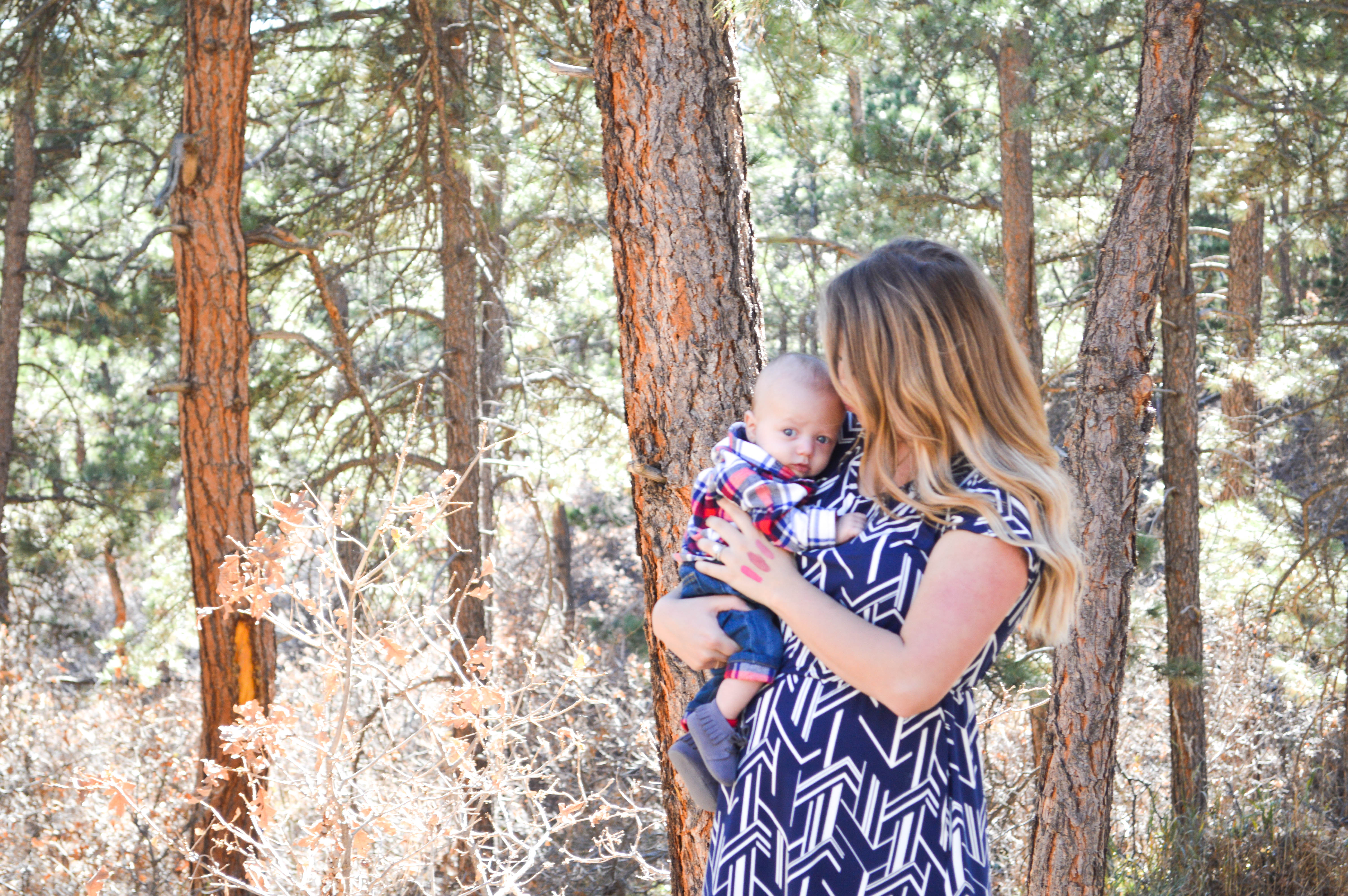 Shop the looks:
Husband and Wife Tradition
Our very first Christmas as a married couple, we had no plans for Christmas Eve. As young newlyweds, we didn't have the money for anything nice for dinner and hadn't been invited anywhere. Our church is right next door to a Jack in the Box so after Christmas Eve service we went through the drive through, then went home and watched "The Interview" on Netflix. It was such a random and un-christmassy thing to do that we thought it would be hilarious to do it every year, so we do. After the kids go to sleep, one of us goes out and gets Jack in the Box and we watch "The Interview". It really takes us back to our first Christmas together, unable to afford anything other than fast food, snuggled on the couch in our very first home, watching a ridiculous movie. It sounds silly, but I look forward to it every year!
What are your favorite holiday traditions? Comment below!
And be sure to check out Gymboree:
| Shop | Facebook | Instagram | Twitter |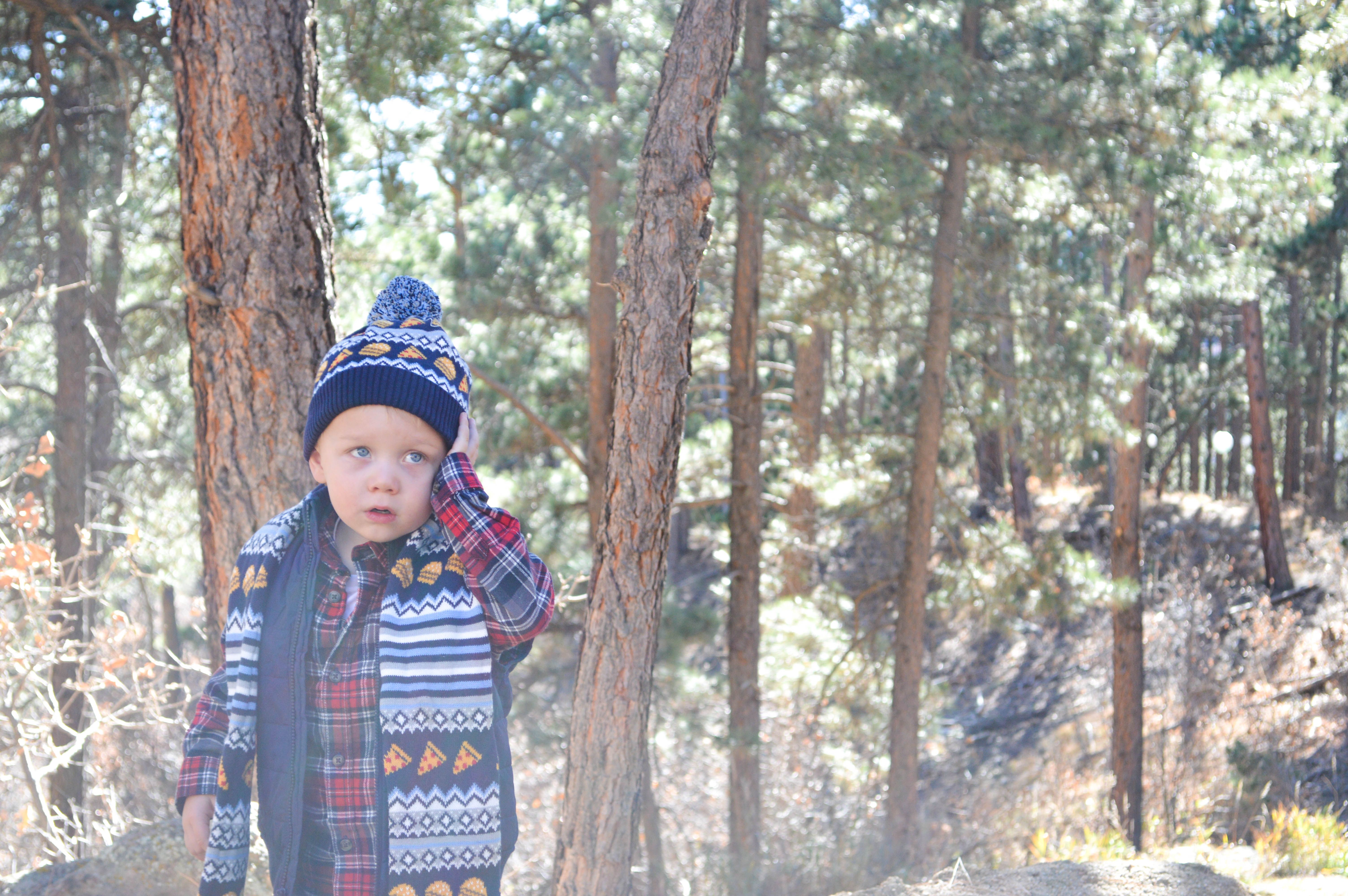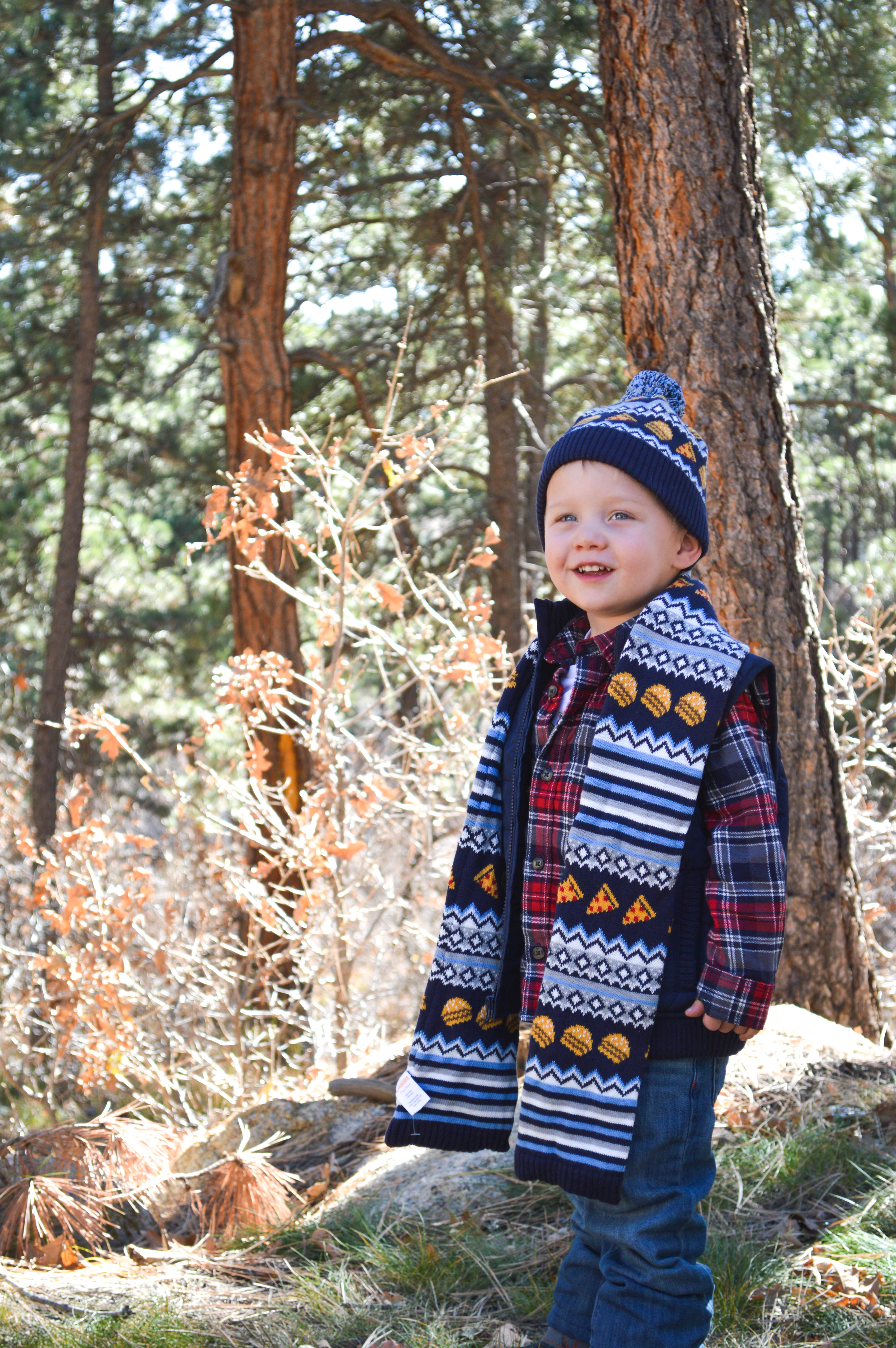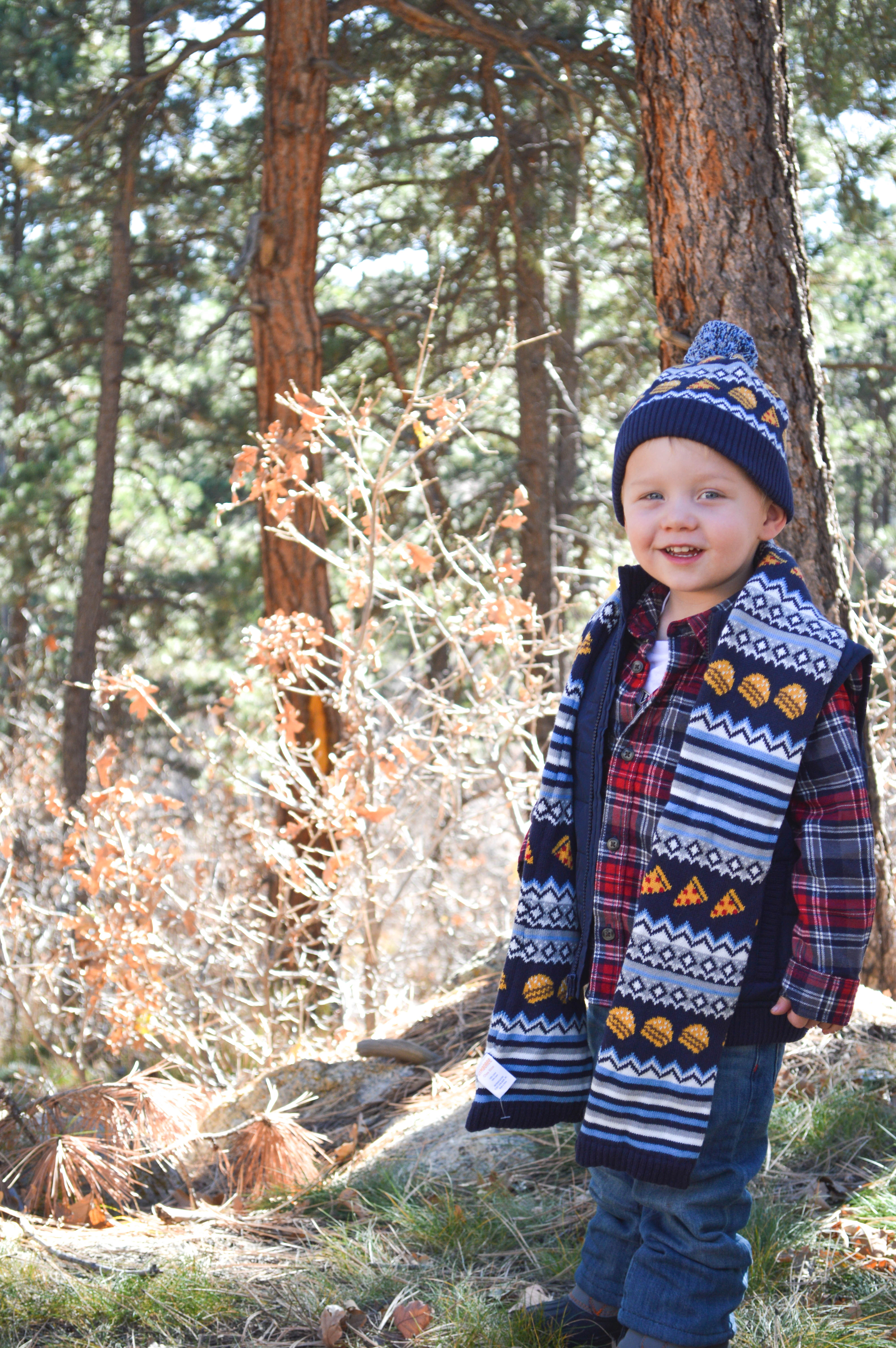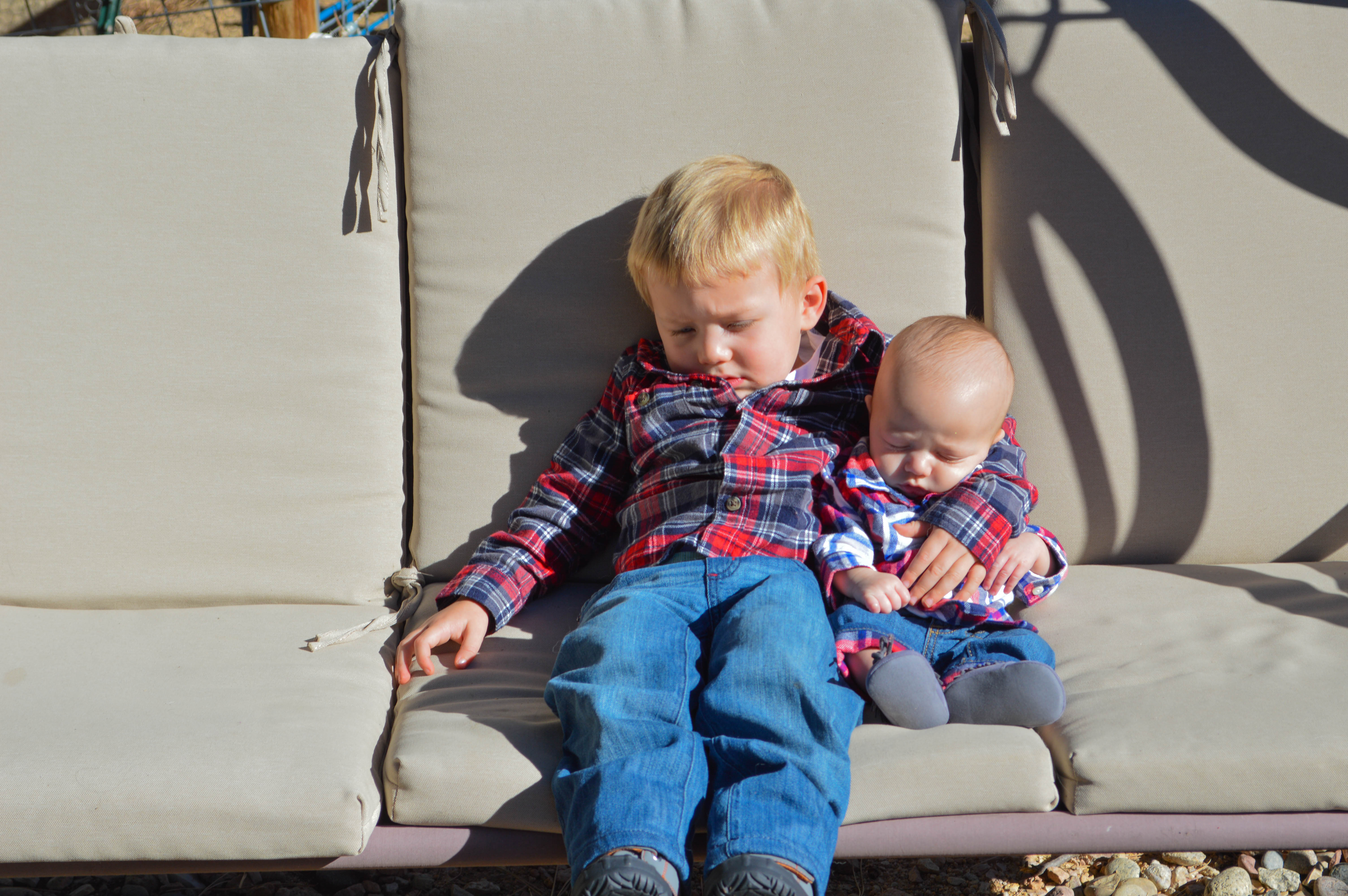 xoxo.
Pin It!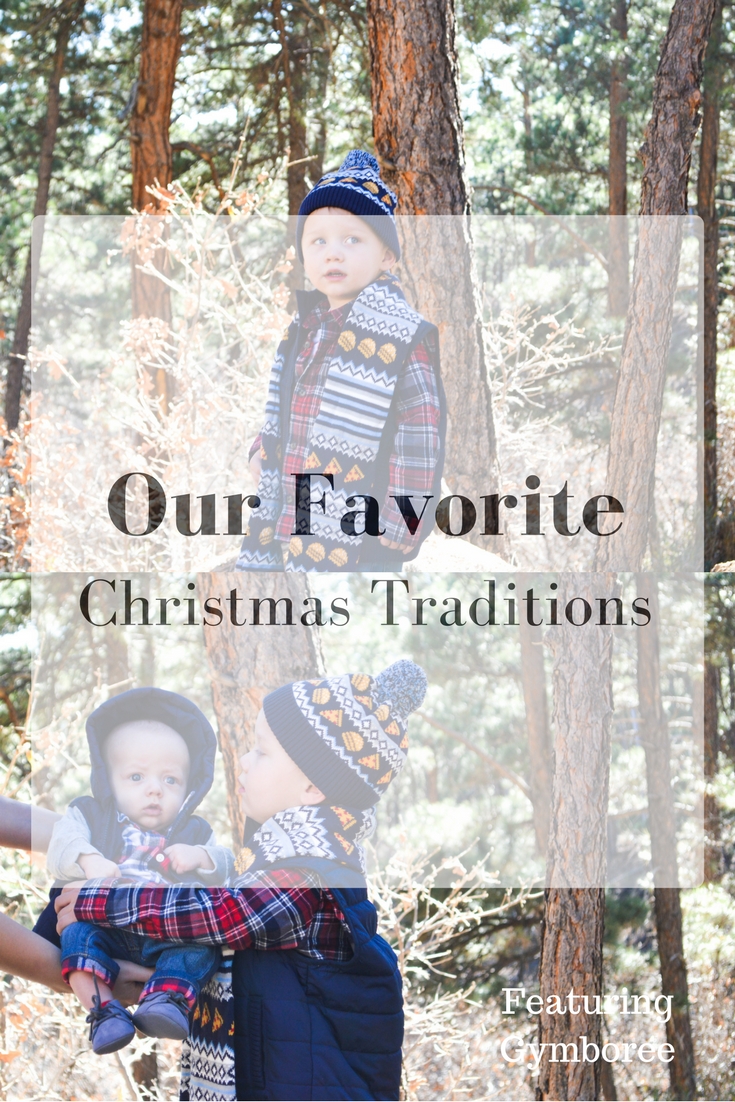 Save
Save
Save
Save
Save