Disclaimer: This shop has been compensated by Collective Bias Inc. and it's adviser. All opinions are mine alone. #Bananamazing #CollectiveBias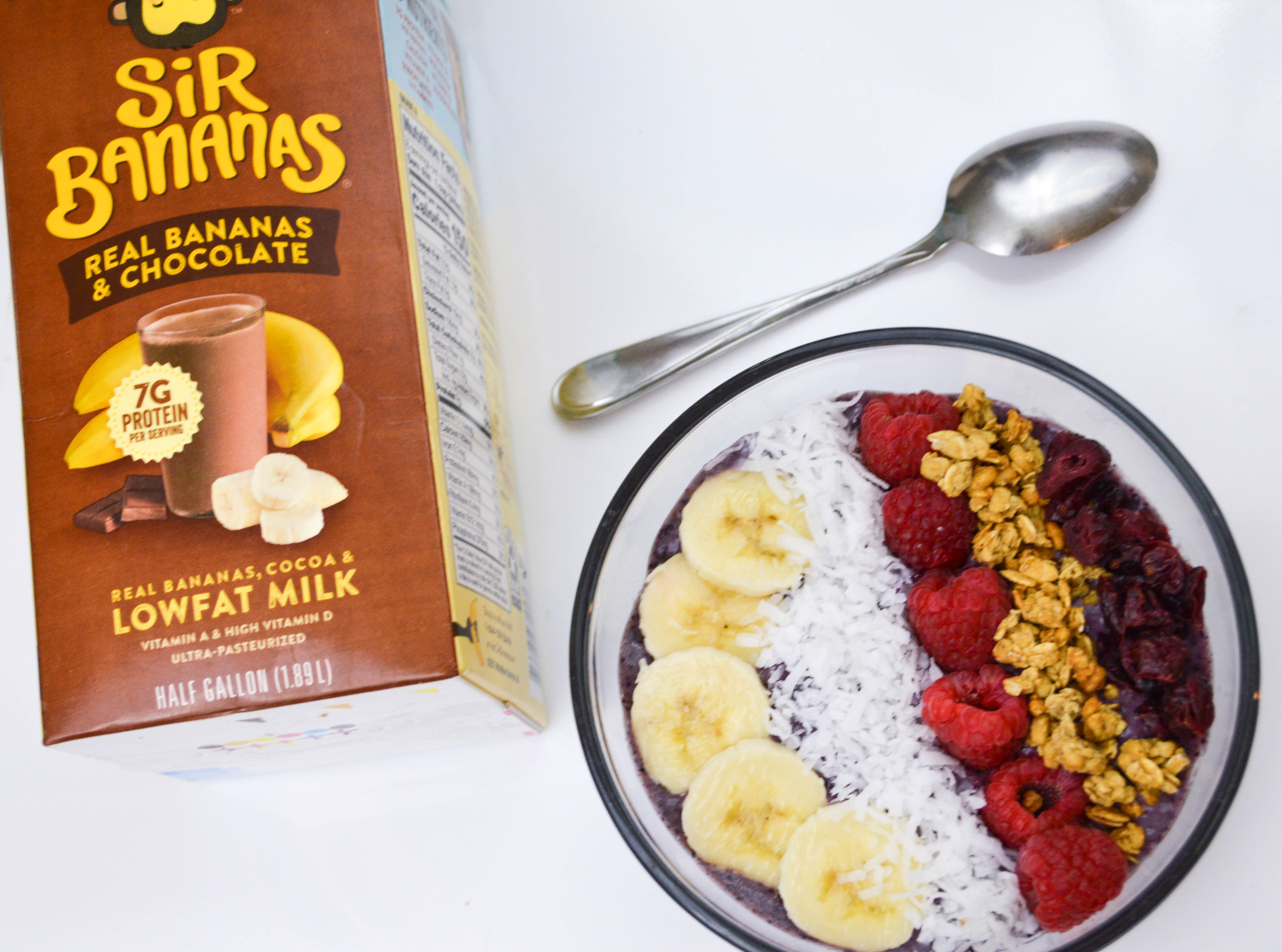 Getting a 2 year old to eat enough is hard. I consider Sawyer a pretty good eater and mealtime can still be an epic battle. He likes fruit and lots of it, and not much else. It's the one thing that he will always eat no matter what. So I've been trying to find new and creative ways to give it to him, along with other ingredients to give him the energy he needs to get through his day!
We have smoothies, fruit salads, dried fruit, fruit dipped in chocolate, etc. We do it all! I love that my kiddo loves fruit because it's good for him and easy for me, but I need more ways to serve it to him!
When Kurtis and I were newlyweds without kids, I had just gotten into clean eating, I made acai bowls a few times and we loved them! I also loved to get them whenever we were in California, there is something so fresh and yummy about them on the coast!
But they slipped my mind and I hadn't made them in quite some time. When I started brainstorming a few more ways to serve Sawyer fruit, I thought I should try making them again! I have a few different versions up my sleeve, but this one is one of Sawyer's favorites because it's sweet and incorporates a lot of his favorite foods!
Chocolate Blueberry Banana Acai Bowls
You'll need:
2 tsps Acai Powder
1 1/4 cup Frozen Blueberries
1 Banana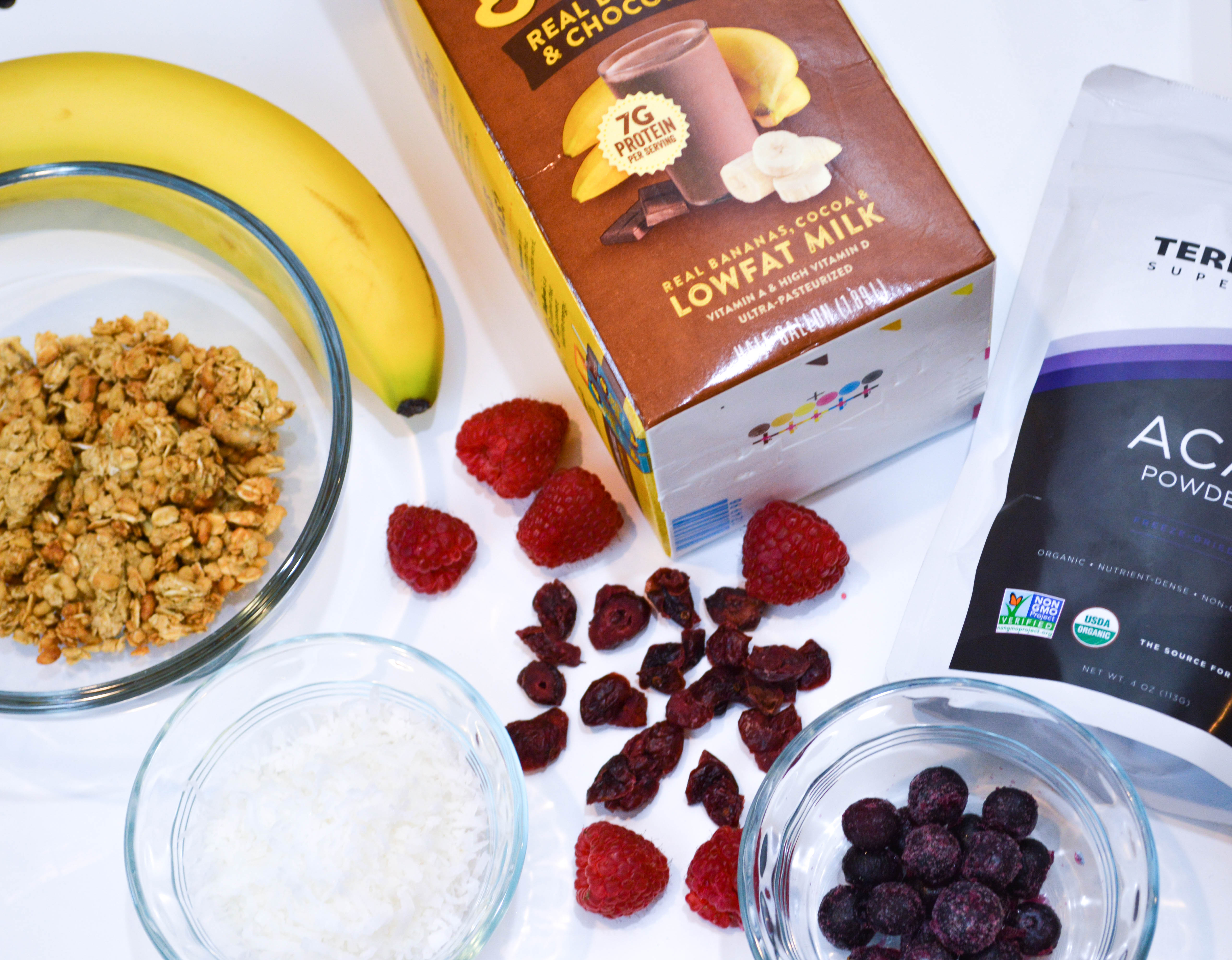 Optional Toppings:
Granola
Sliced Banana
Coconut Shavings
Raspberries
Chocolate chips
Dried Cranberries
Goji Berries
Sliced Almonds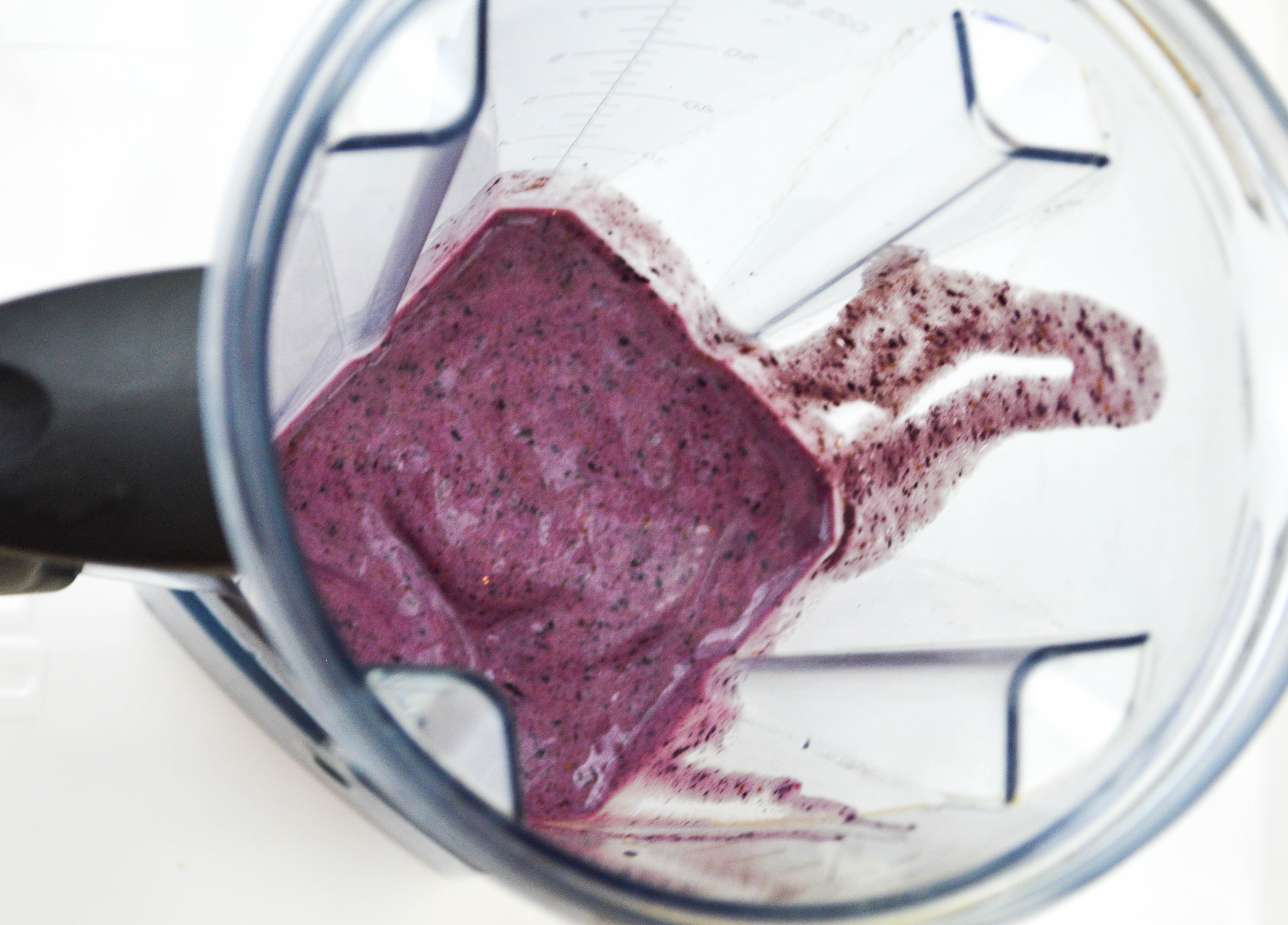 Simply add all the ingredients to a blender, blend, and serve in a bowl! You want it to be slightly thicker than a smoothie, so that it can be eaten with a spoon. It takes mere seconds to throw the ingredients into the blender, and then breakfast is served! This recipe is great for busy school mornings, it will give your kids the energy and nutrients they need to get through a busy school day.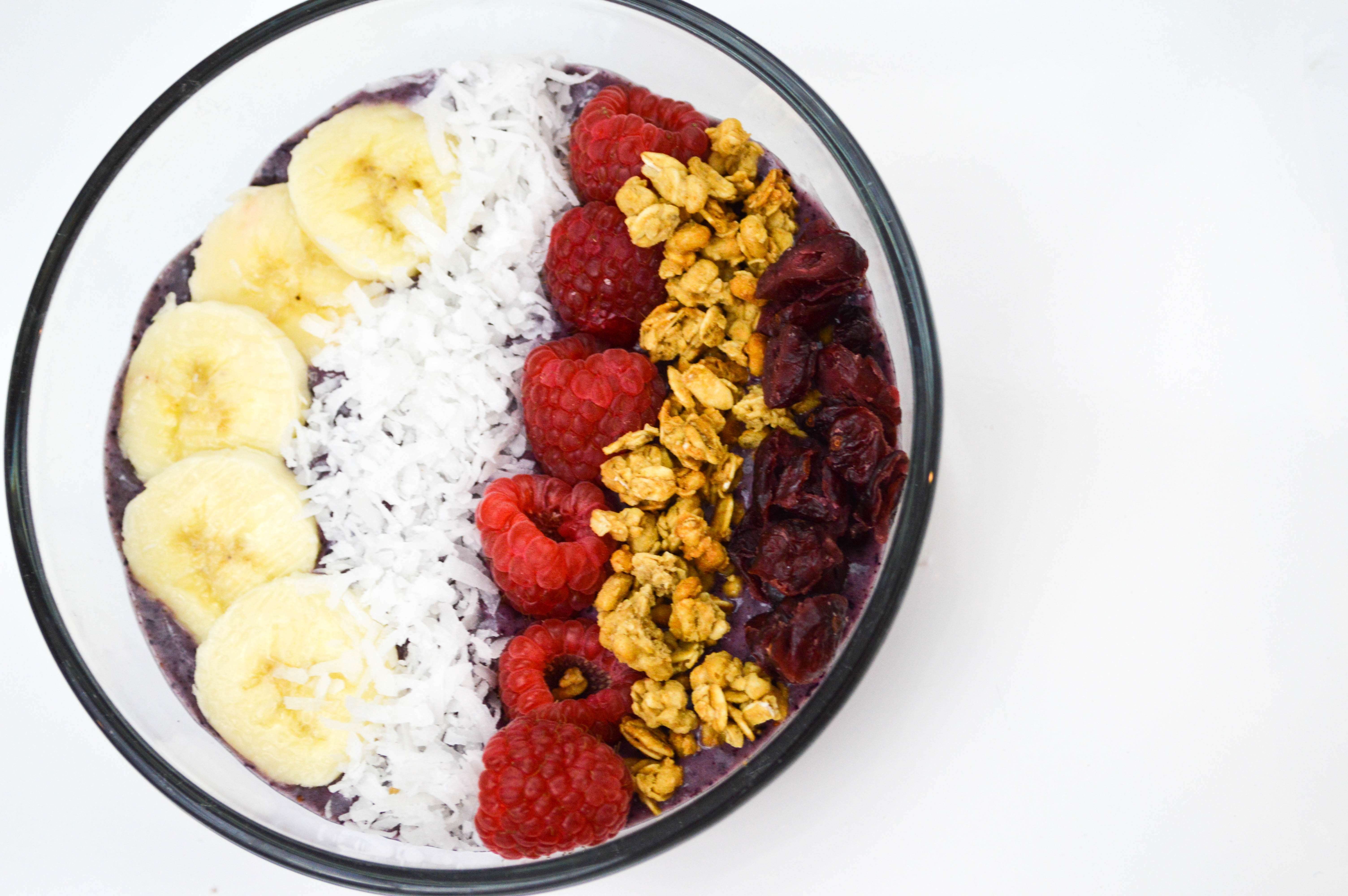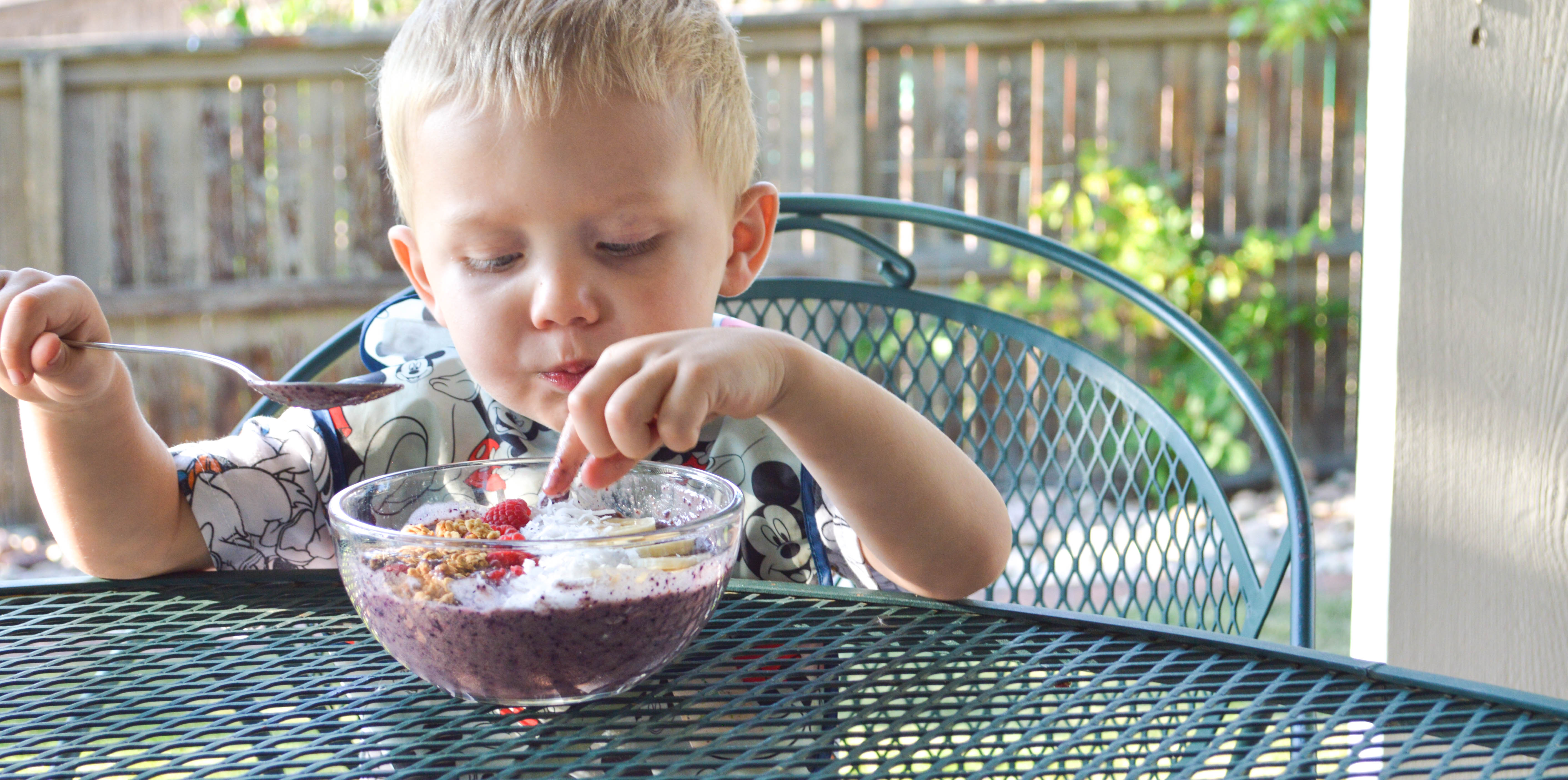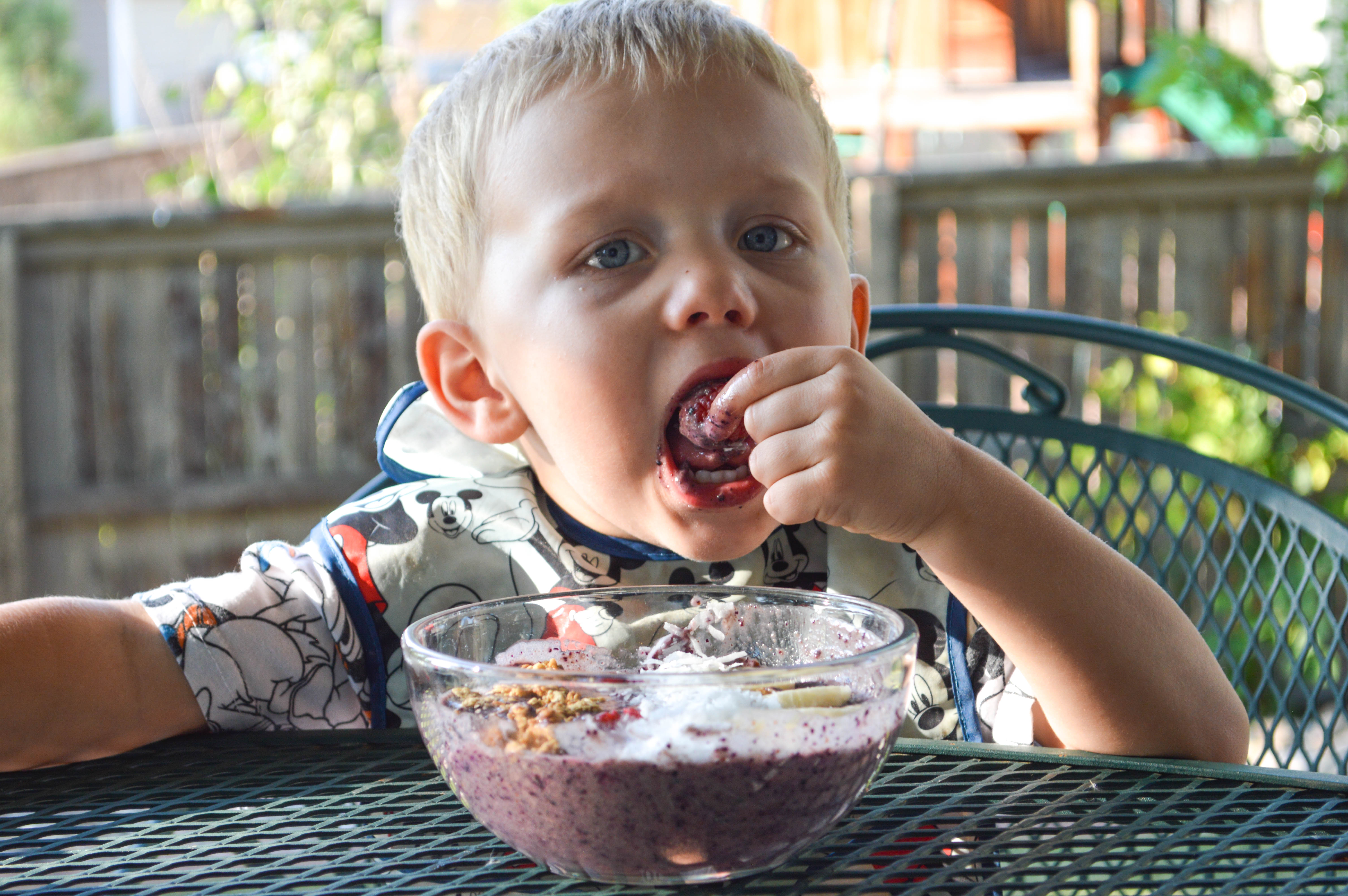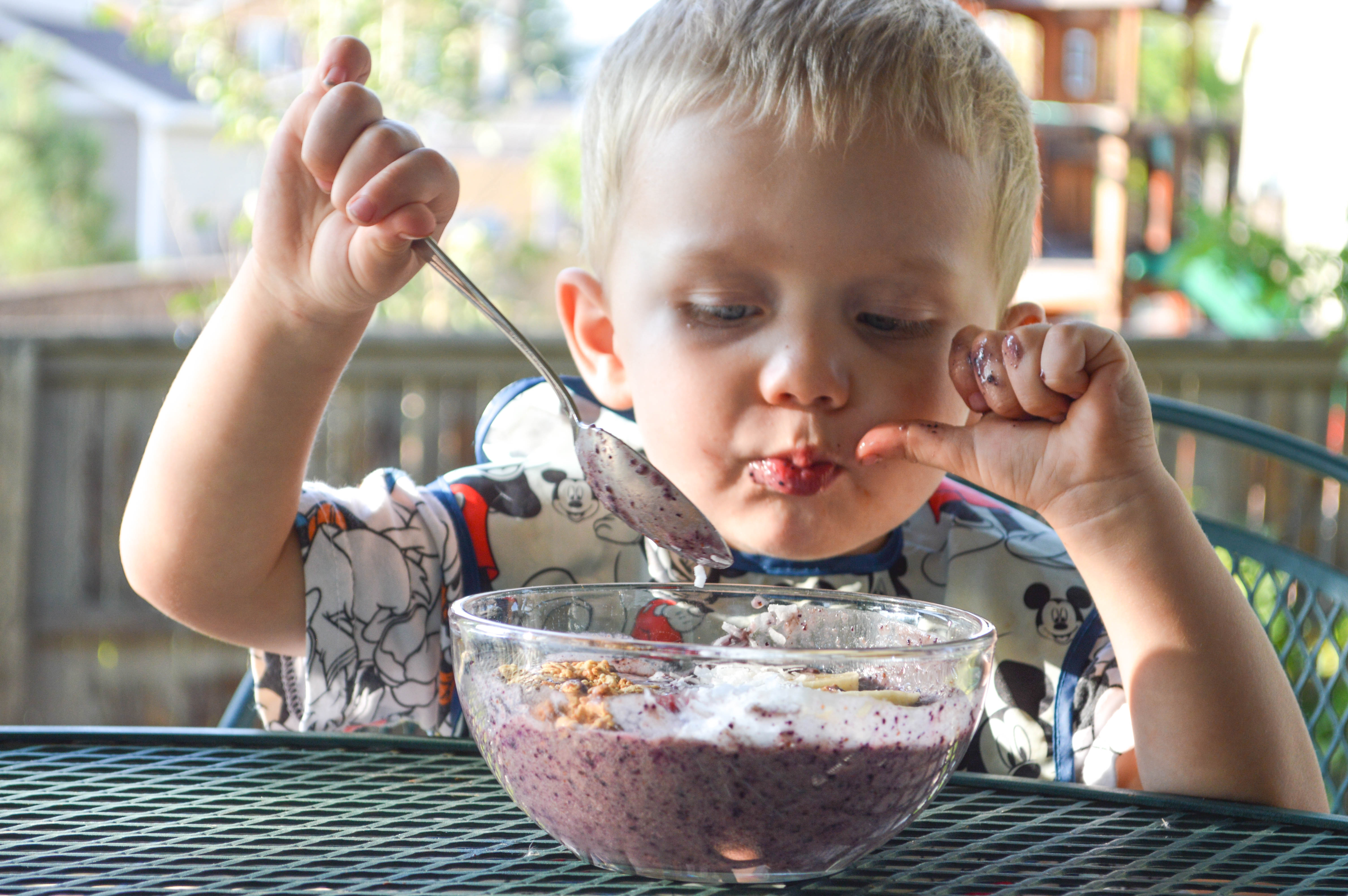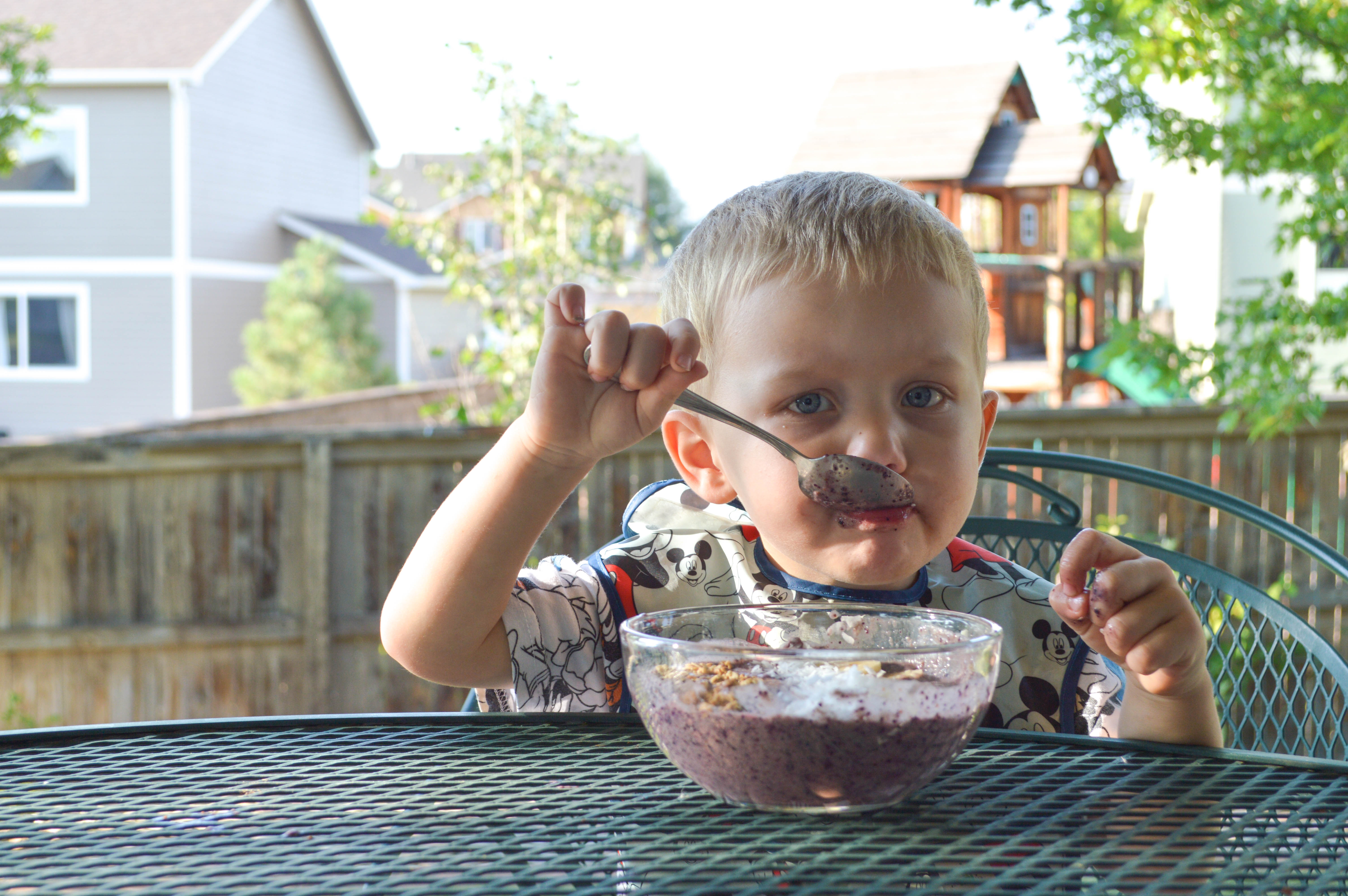 Notes:
Banana can be frozen or unfrozen, but using a frozen banana will give you more of an icy texture. You can also use regular Sir Bananas® Bananamilk, but I find the chocolate flavor gives it a little extra sweetness and a hint of cocoa!
Top with whatever you want! I like to use equal parts fruit and crunch.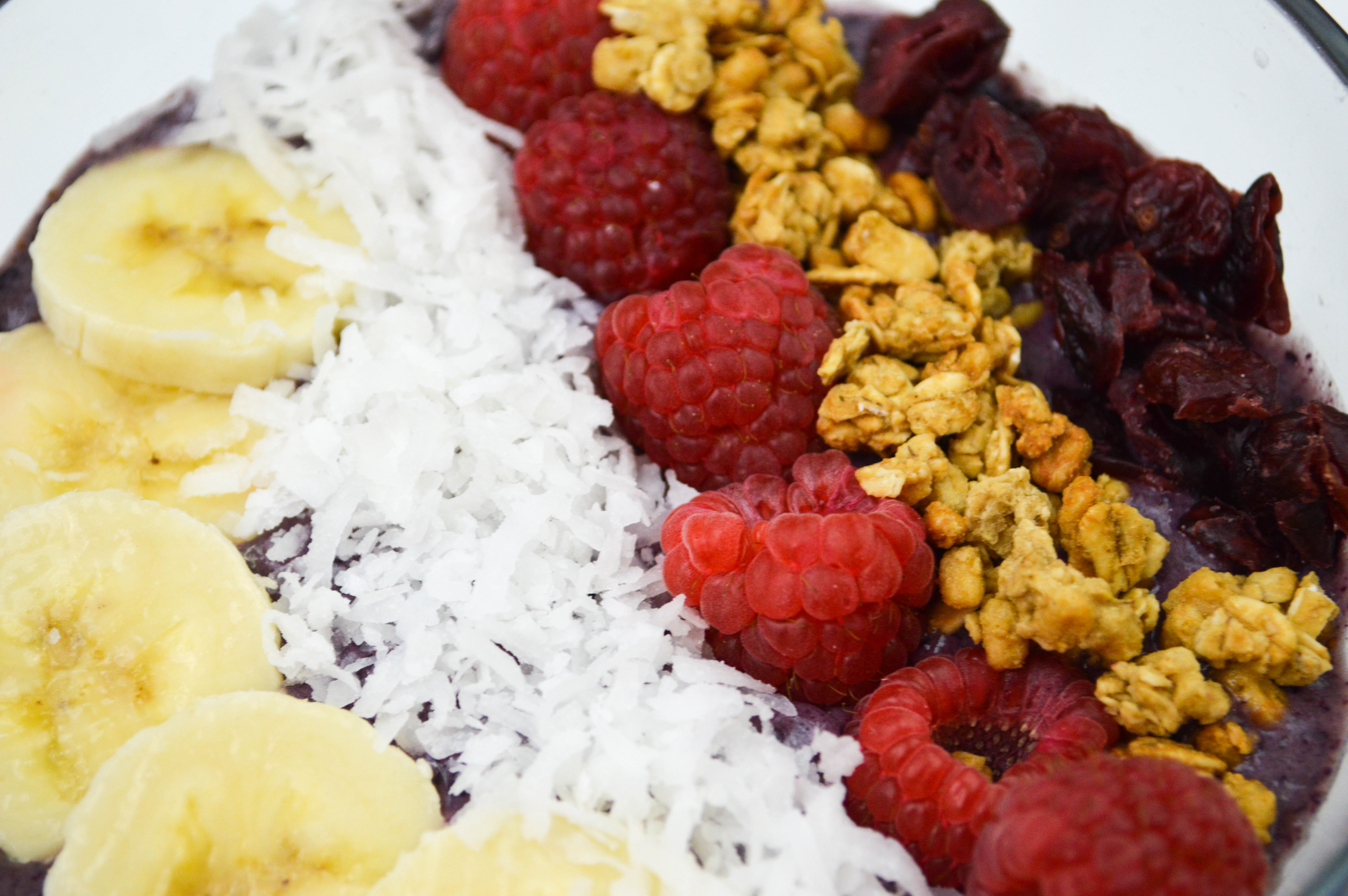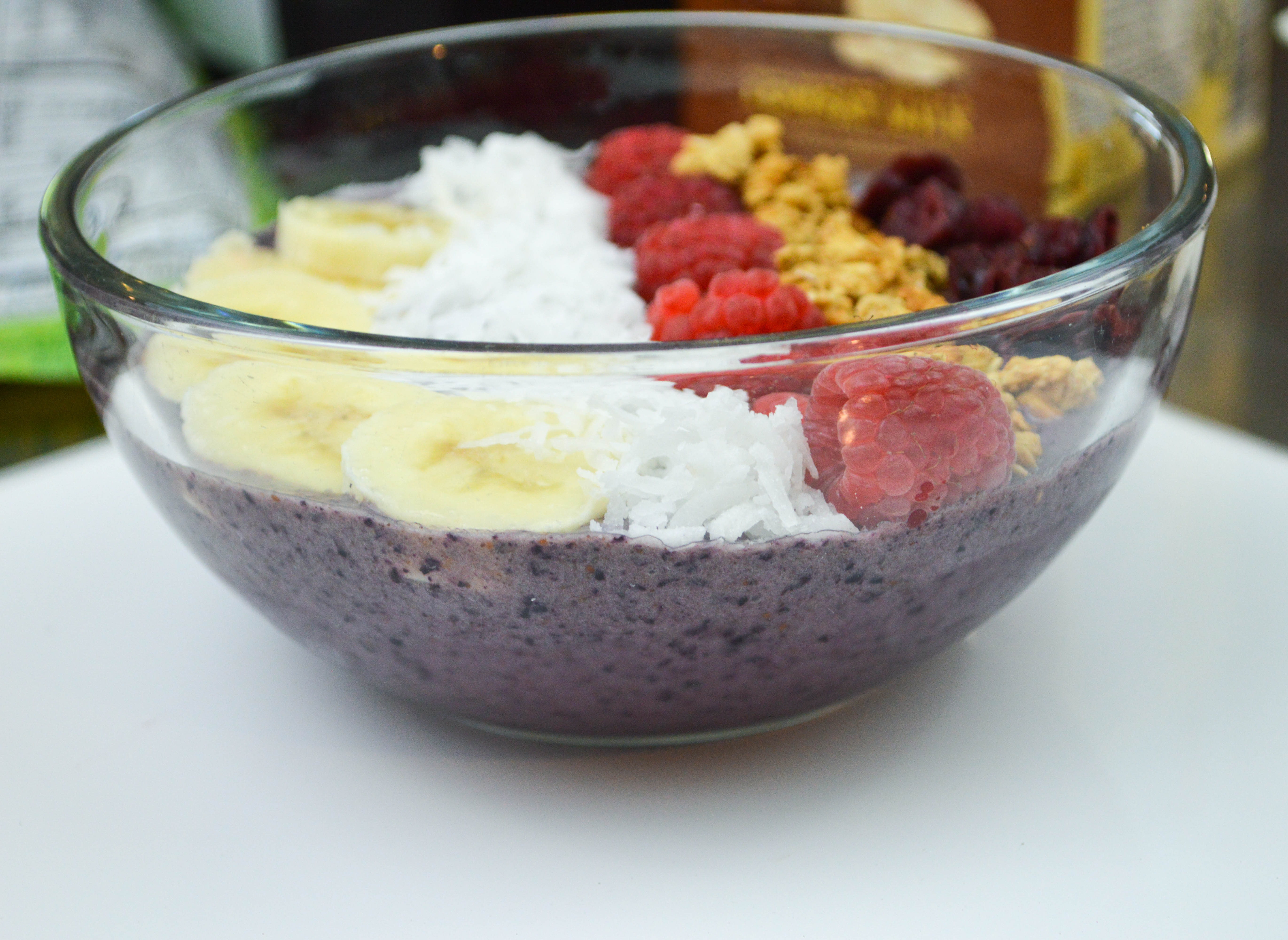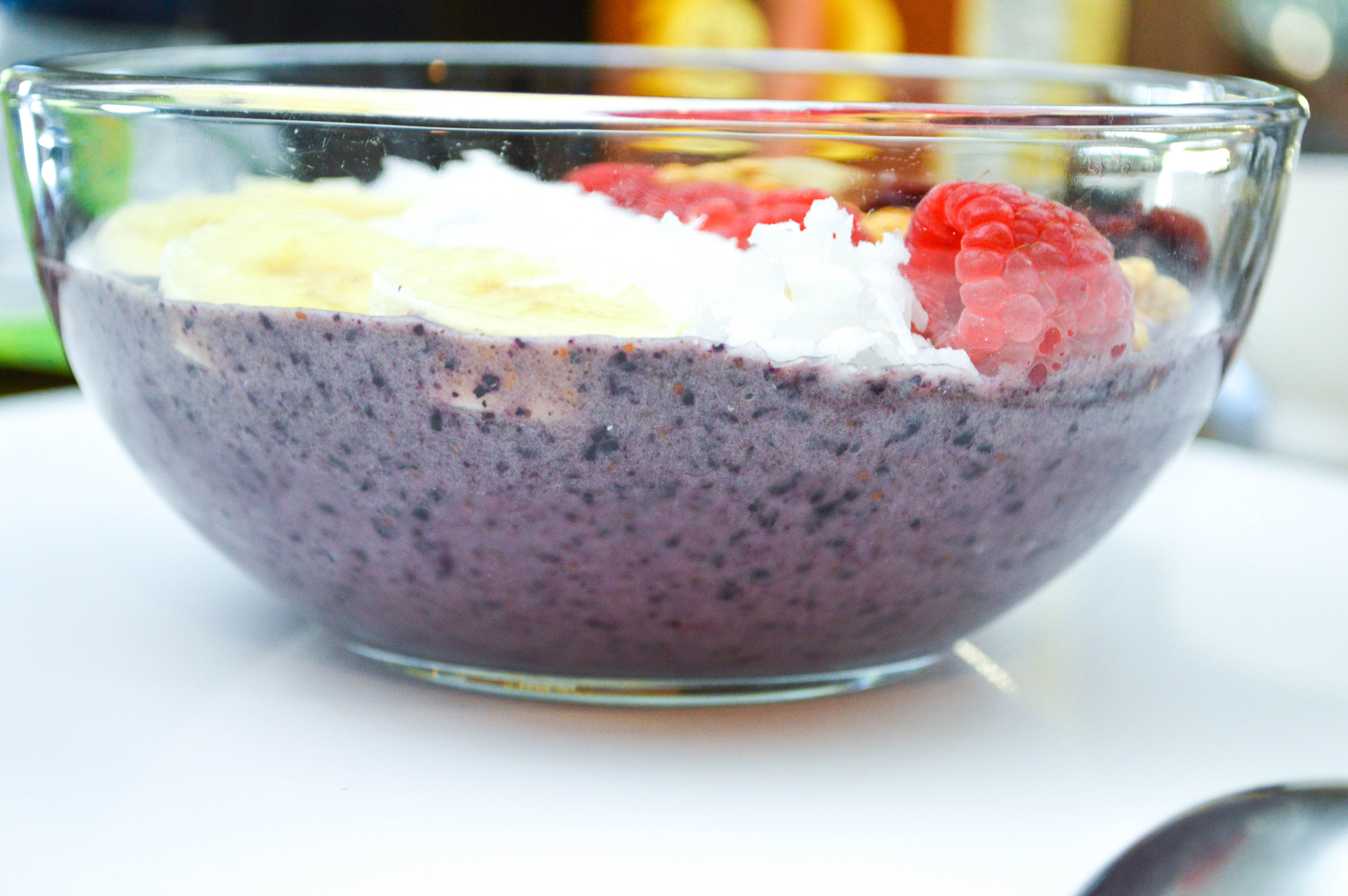 I like to use Sir Bananas® Bananamilk in my acai bowls to make them unique and yummy! Sawyer adores Bananamilk, it's such a fun way to get him a little extra protein during the day. Bananamilk contains 8 essential nutrients, 7 grams of protein, and is made with real bananas! It's a milk the whole family will love and great for back to school. I like to give Sawyer a glass while he watches a movie in the afternoon, after any morning activities , to get him a little extra protein. He gulps it down!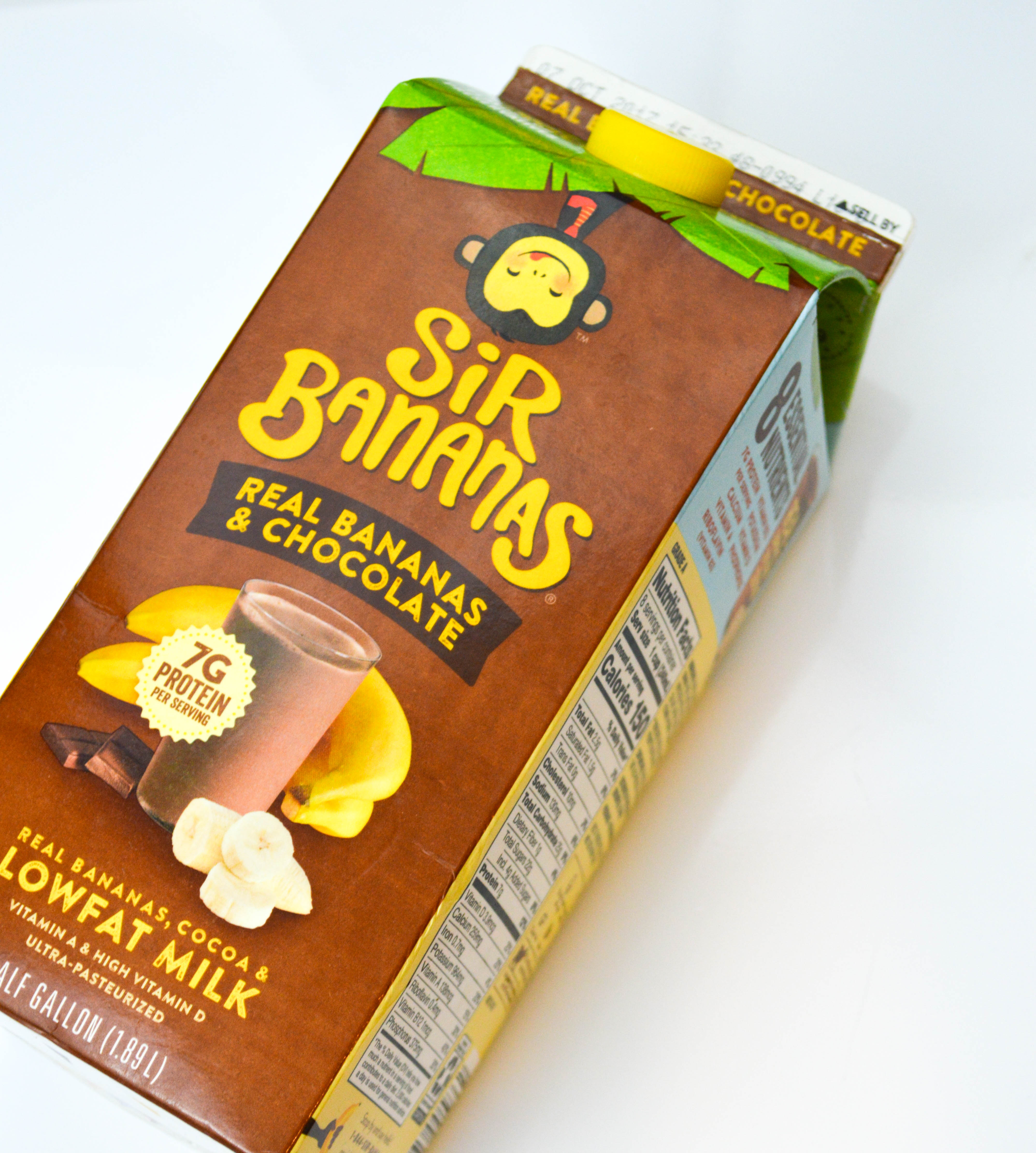 I shop for Bananmilk at my local WalMart. It's located in the dairy aisle, so it's easy to find!
My whole family loves these acai bowls, even my picky toddler! What yummy tricks do you use to help your tot eat breakfast? Comment below!
Also, you can check out my recipe for Banana Bread Muffins with Strawberry Chunks that pairs great with a glass of Sir Bananas® Bananamilk here .
xoxo.
Pin it!
Save