The stress of the summer often felt too heavy to carry.
Too much of a burden to bear.
The premature birth of our second son weighed hard on me. I left the hospital with my arms empty, heart broken, and hormones raging, and you were in my line of fire.
I didn't know how to tell you what I needed because I didn't even know what I needed.
It was like we were standing in the middle of the ocean and the waves kept crashing down, trying to tear us apart, trying to break us.
We butted heads over how to divide our time. Visiting Oliver at the hospital meant spending the day away from Sawyer. And staying home with Sawyer meant not seeing Oliver at the hospital. How were we supposed to choose between the two greatest loves of our lives, who both needed their parents?
We had insurance issues.
Paternity leave issues.
We were supposed to be moving.
We didn't know how we would pay our bills.
And I thought it might break us.
I didn't want to be comforted, I didn't want to be touched, I didn't want to be taken care of. All I knew was that I wanted my baby, and that sometimes you were standing in my way.
But you never wavered. You never spoke out of anger, and you never stopped trying to comfort me or make me laugh no matter how many times I shot you down.
We can blame it on postpartum hormones and baby blues and stress all we want, but that doesn't make it any less of a hardship.
And it doesn't make you any less amazing for rising above it and loving me through it.
I thought it might break us. But you never did.
Eventually, Oliver came home, the move was completed, you went back to work, my hormones evened out, and things got back to normal. But I'll never forget the trial.
Marriage is anything but easy. And it's not supposed to be. Marriage is supposed to be work, and I'm so thankful I have a partner who was willing to put in work and love me even when I was at my darkest. And that I could love him through the darkness. The grace of Jesus is the only thing that makes it possible.
And I know I never would have survived it alone.
Two are better than one, because they have a good return for their labor: If either of them falls down, one can help the other up. But pity anyone who falls and has no one to help them up. Also, if two lie down together, they will keep warm. But how can one keep warm alone?
–Ecclesiastes 4:9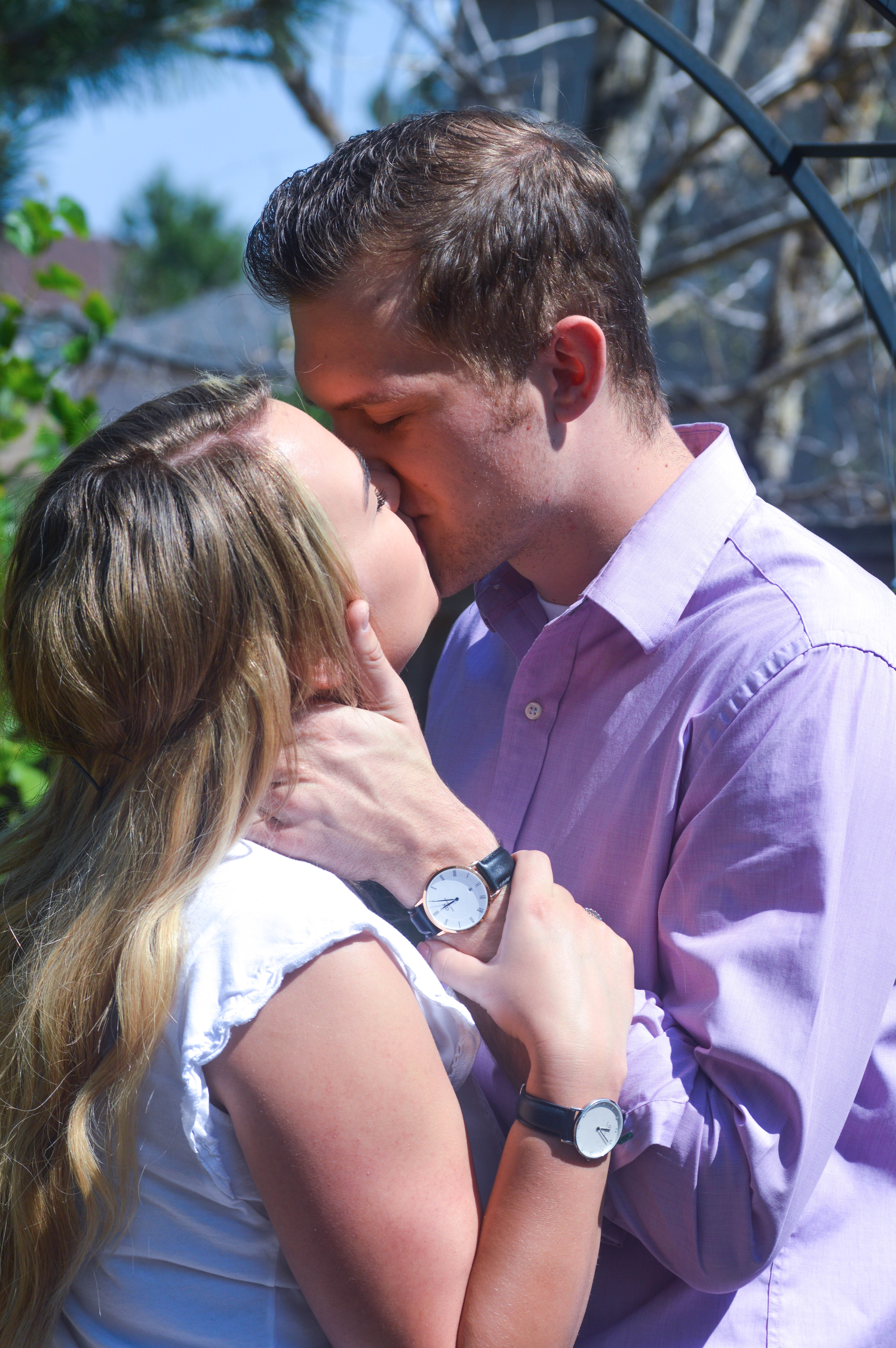 (Watches c/0 Daniel Wellington)
xoxo.
Save
Save
Save