Disclaimer: Thank you to Valerie and John, owners of The Springs 8857 for hosting us! All opinions are my own. 
This past weekend we had the opportunity to take a weekend away in Keystone, Colorado! We love Summit County and try to travel to the different ski towns and resorts up there a few times per year. It's so nice, living in Denver, to have so many options for "mini-vacations" and weekend getaways just a few hours away in Summit County! There are so many adventures to be had in Colorado, I'm so glad to be experiencing them with my family.
I hadn't been to Keystone since I was a teenager and was eager to be back! Keystone is a small town. Made up of one resort and a few peaks for skiing and mountain biking, Keystone is the perfect place to spend the weekend. There is plenty to do and it is so family friendly! Stay tuned for my complete Keystone Travel Guide later this week, but today, I want to give you an in-depth look at the condo we stayed at.
Our Stay at The Springs at River Run
The Springs at River Run is a gorgeous building, located just steps away from the village. We stayed in condo 8857, which is owned by Valerie and John MacFarland. We we obsessed with what they've done with the place. This is the perfect place for families, couples, or even friends to have the perfect ski weekend or summer getaway. Let me tell you why.
The Springs at River Run – The Location
Springs 8857 is located steps away from River Run Village. It is literally a 4 minute walk and then you're surrounded by entertainment and dining. This was great because we had the kids in the stroller with us, so short walks are our jam. Not only is it close to town, but it's beautiful. The view from our balcony was breathtaking.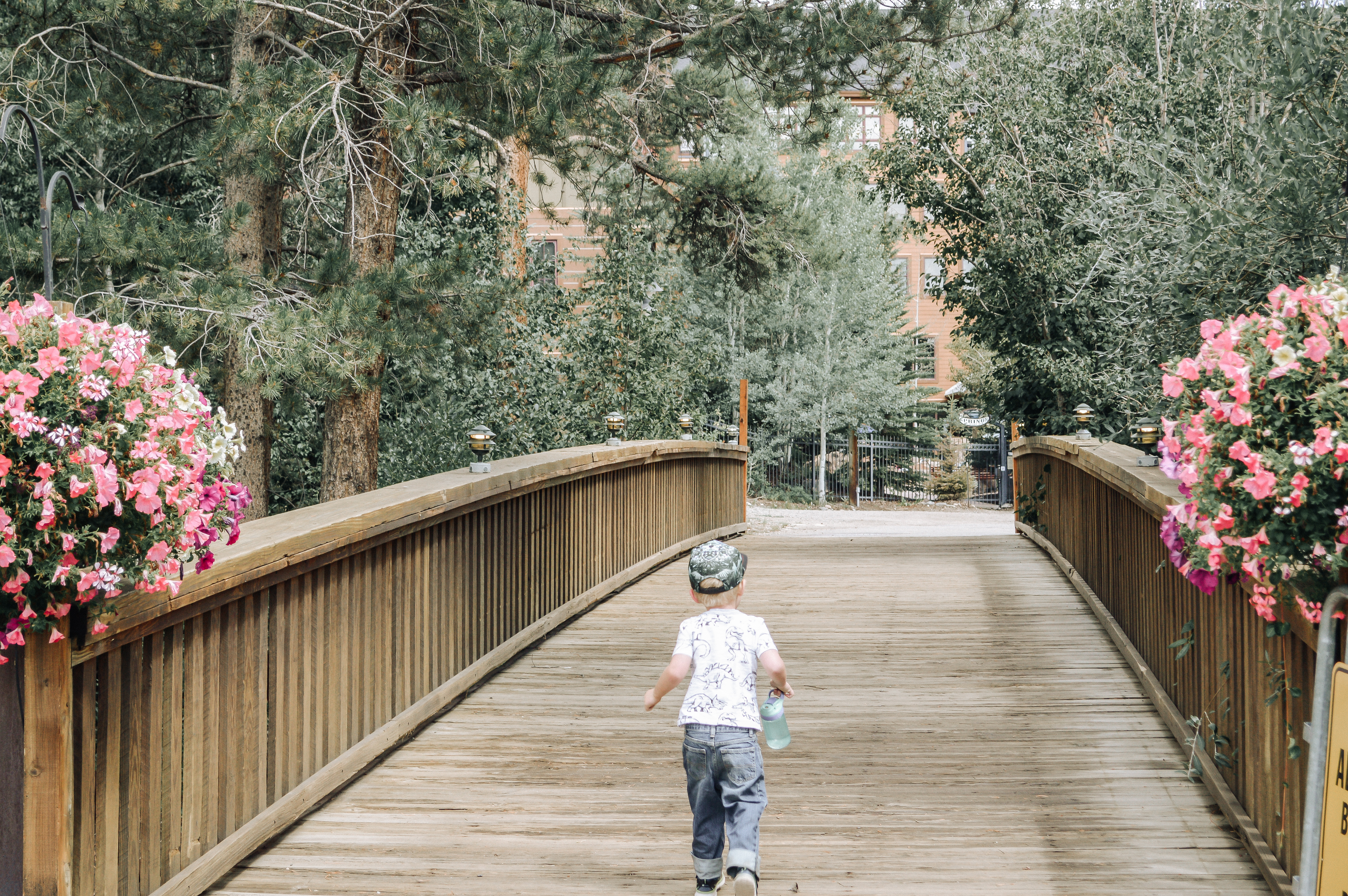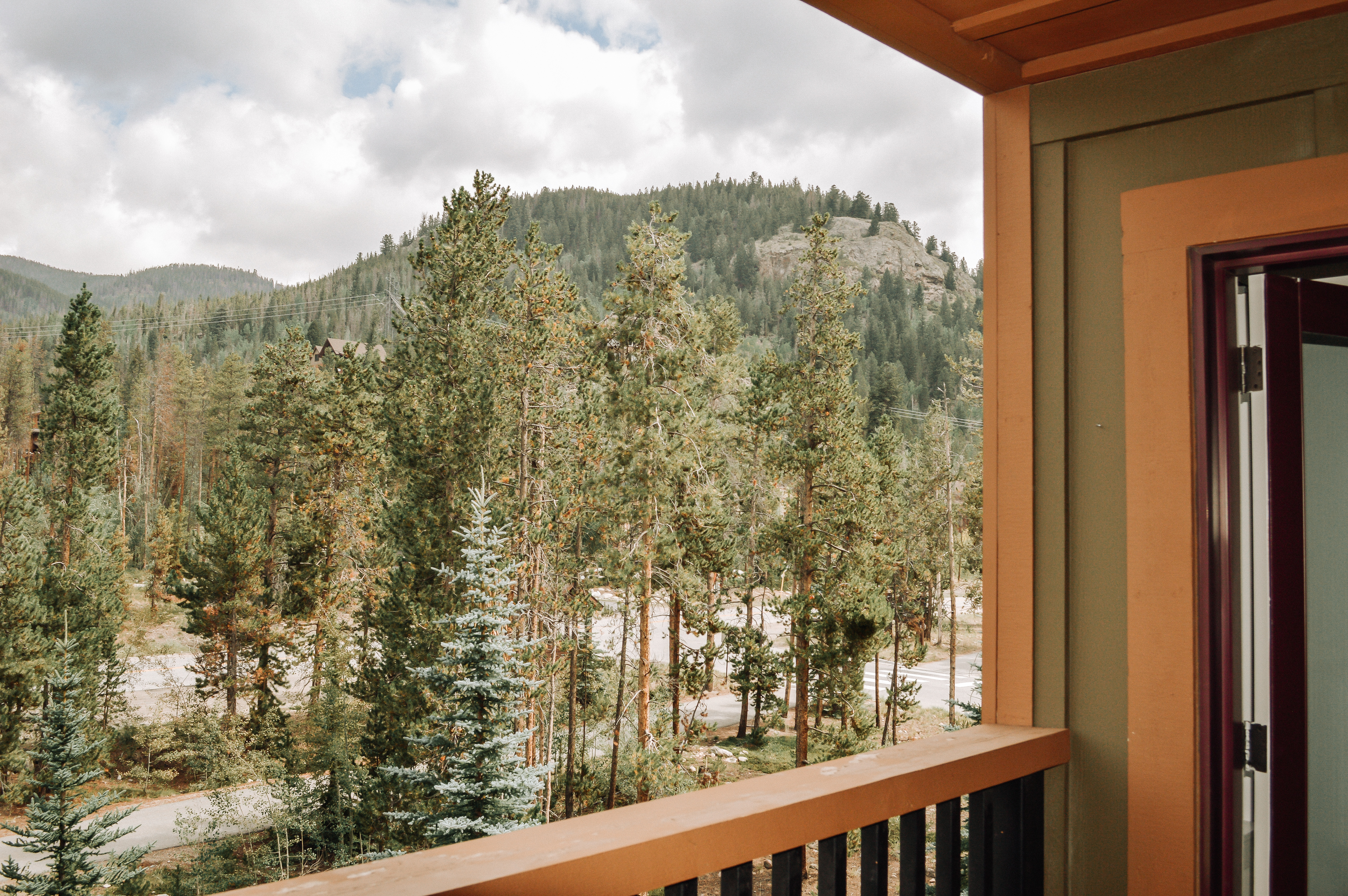 The Springs at River Run – The Space
Springs 8857  sleeps 6! When you enter, you'll find a large entryway with hooks and a bench, perfect for storing your bags and shoes. There was even room to keep the stroller behind the door. You'll pass the first bathroom, complete with a shower/tub combo and sink. The first bedroom (next door) contains 2 twin beds, a flat screen, a roomy closet, and a hutch for more storage. We had the boys sleep in here and there was enough room for Oliver's pack n' play as well. We could've fit one more kid if needed!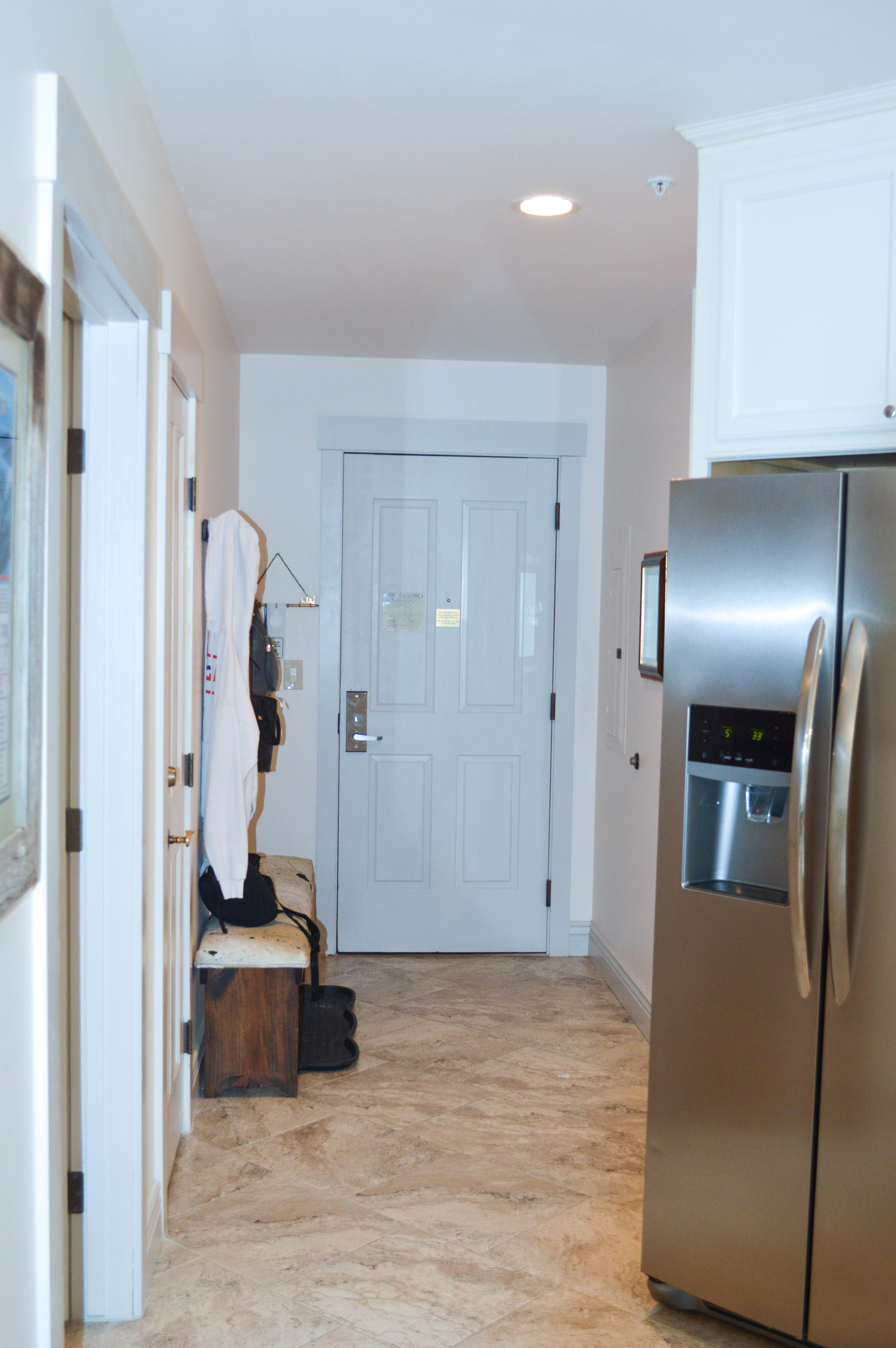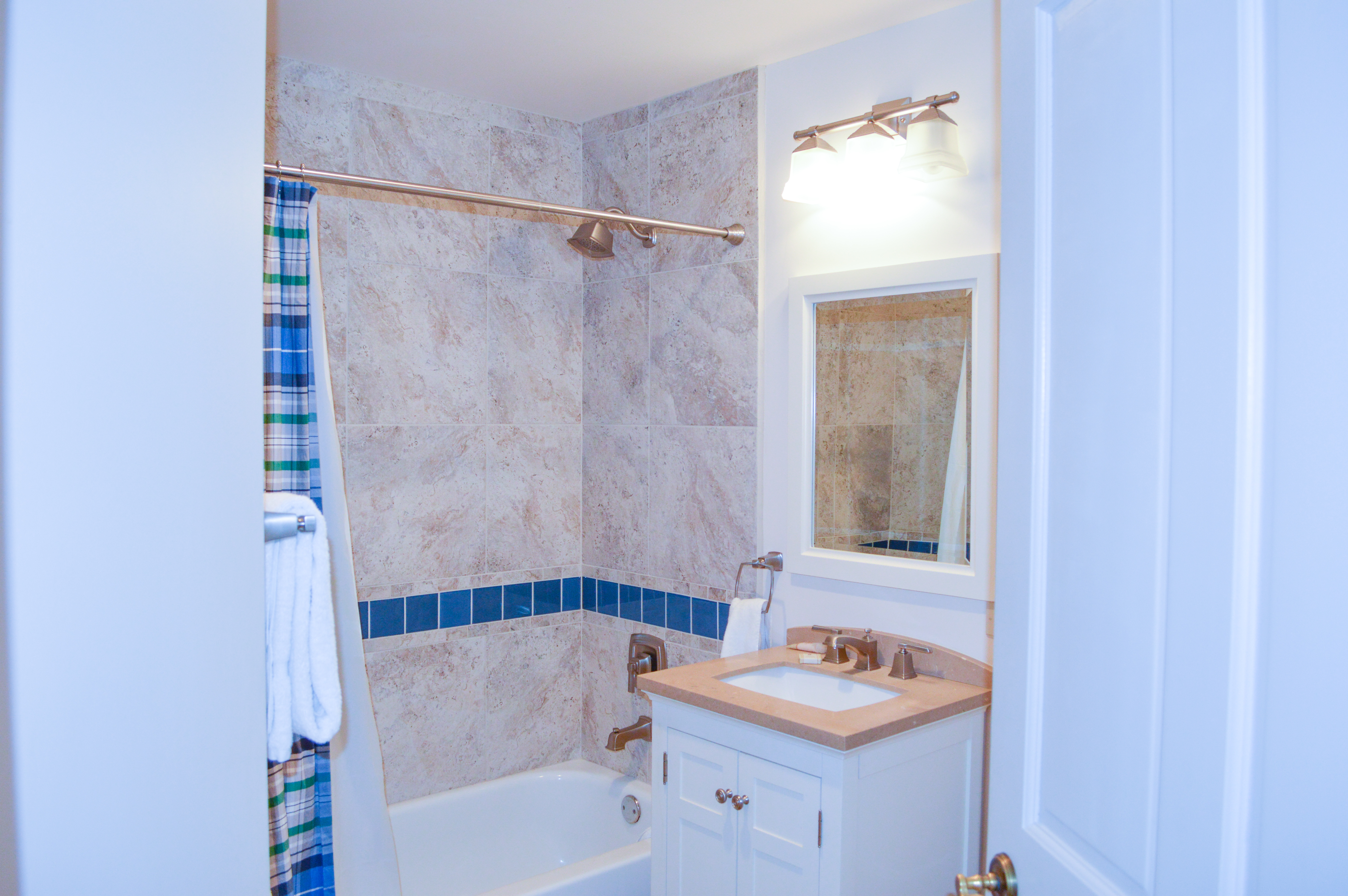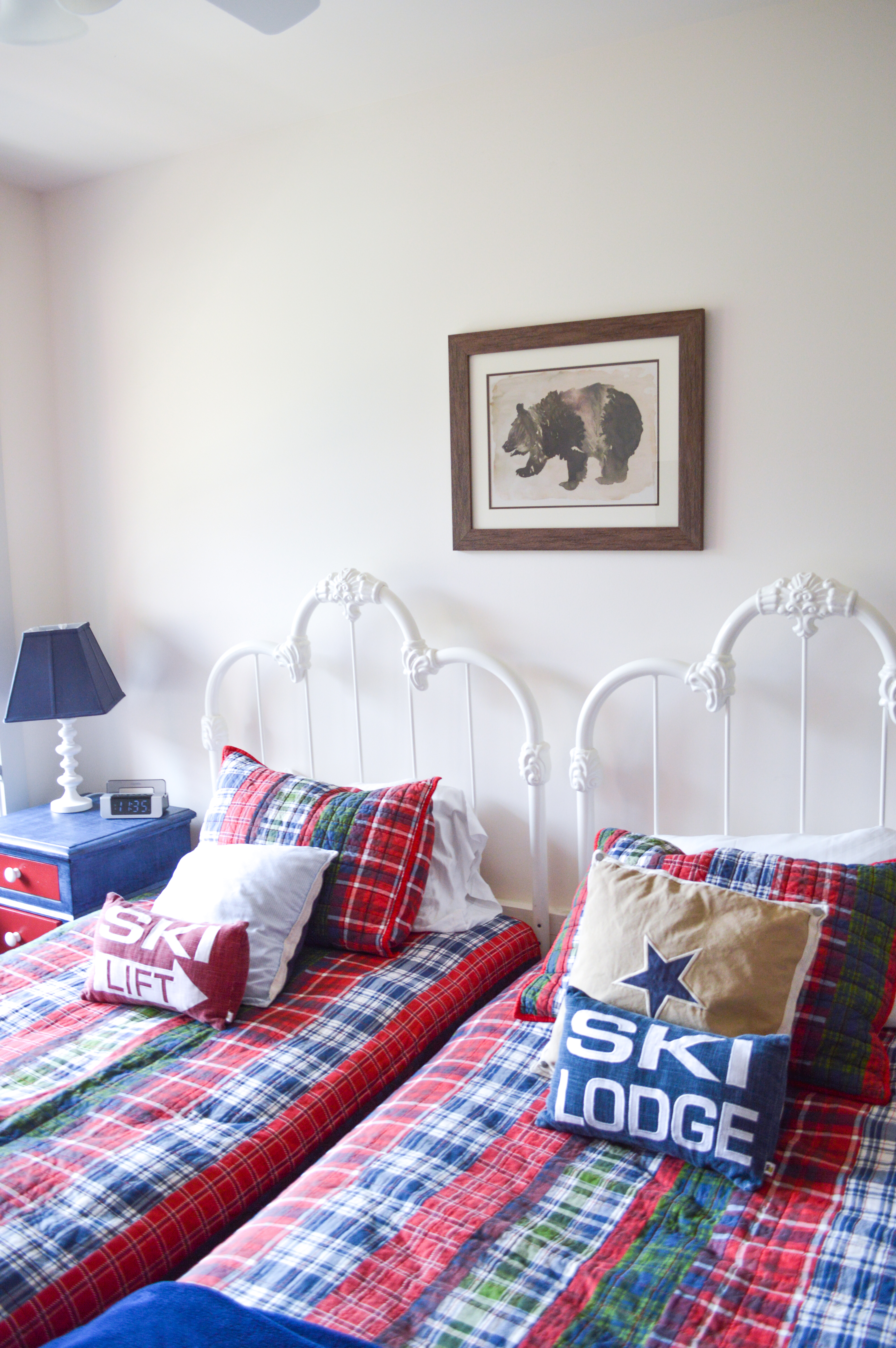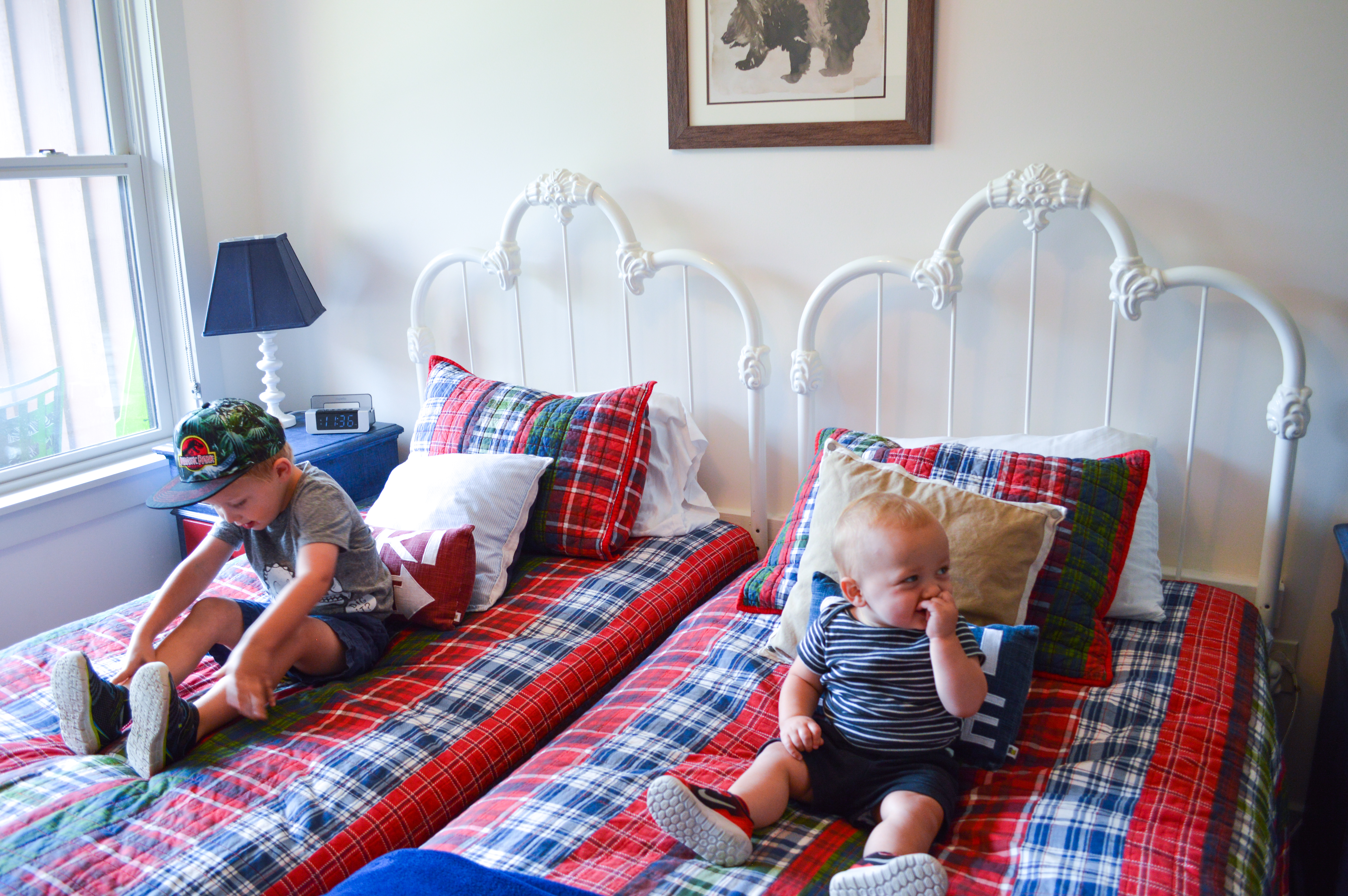 The Kitchen is gorgeous. Everything is white and bright and the corner location of the condo allows for tons of natural light to fill the space. The kitchen comes complete with everything you could need. The island is extra large with barstools perfect for socializing or entertaining. There are beautiful stainless steel appliances, quartz countertops (!!), and tons of cabinet space. The cabinets come stocked with plates, bowls, glasses, etc. and even appliances and cookware! We were pleased to find a blender, pots, pans, and more. Anything we could need The Springs can equipped with!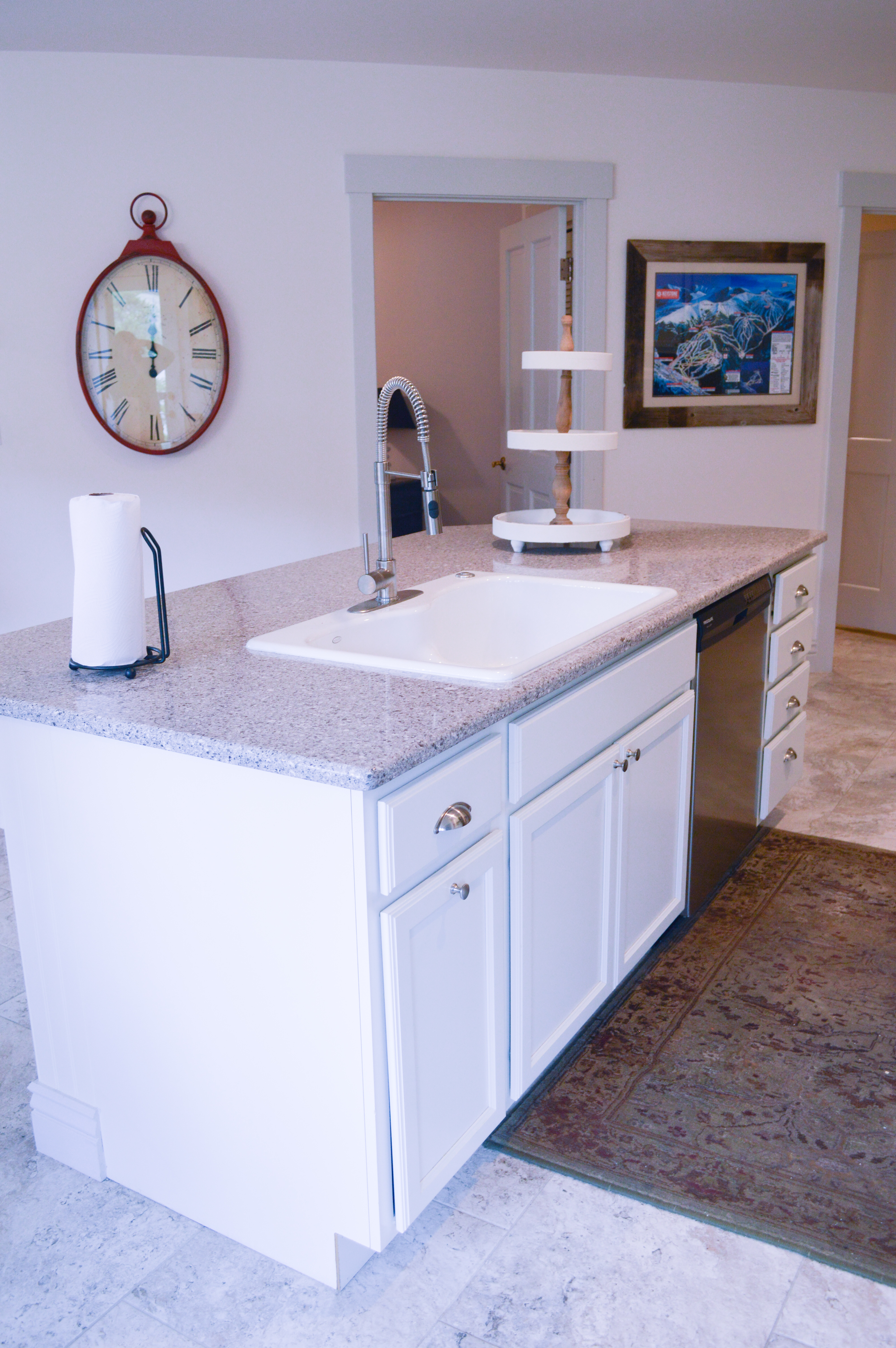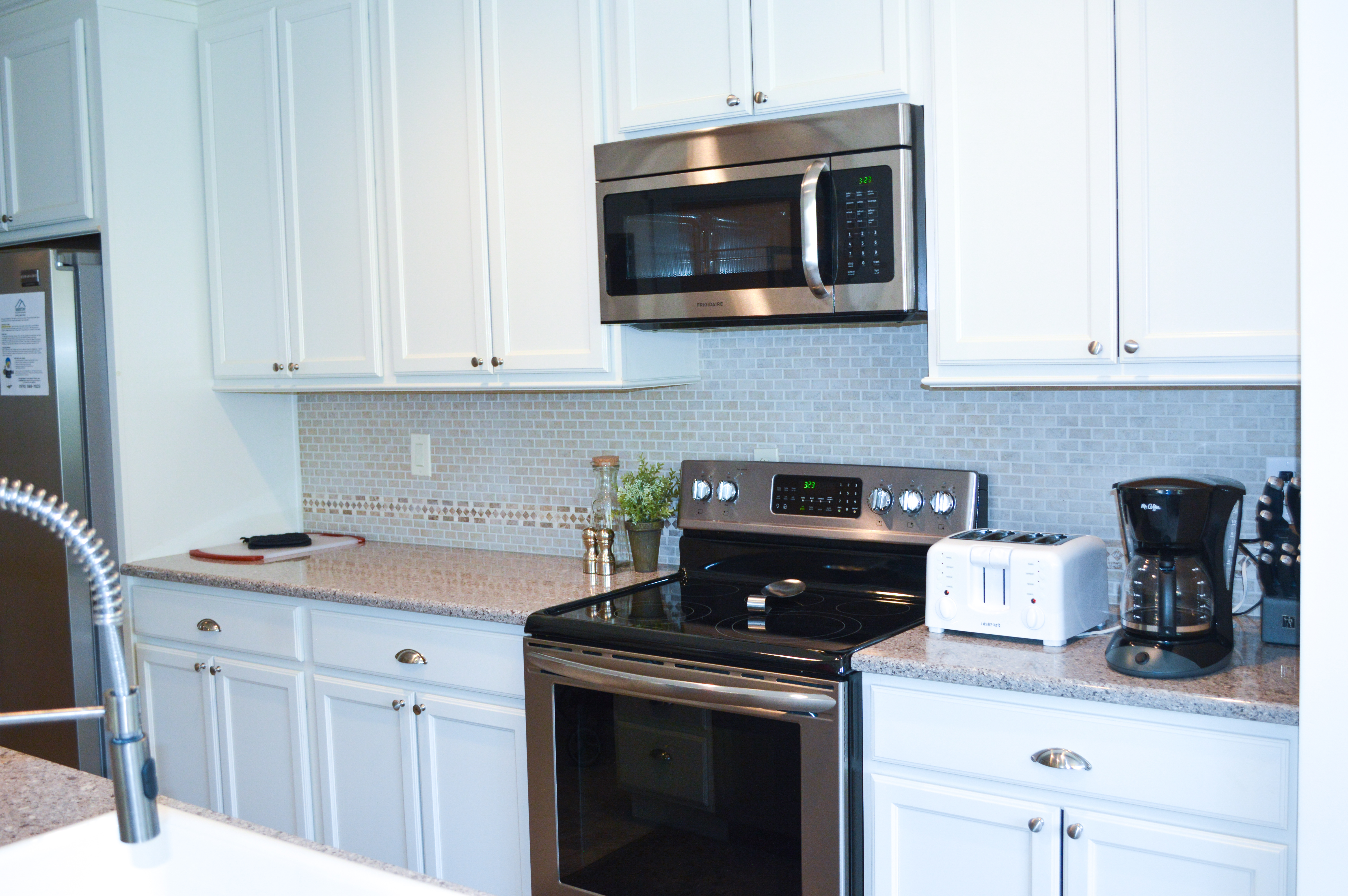 The Dining Room can seat 6 and is located right next to the windows where you can enjoy the gorgeous view. Next to the table is a cabinet fully stocked with games and DVDs. We had so much fun playing games with my brother and sister-in-law after the kids went to sleep every night!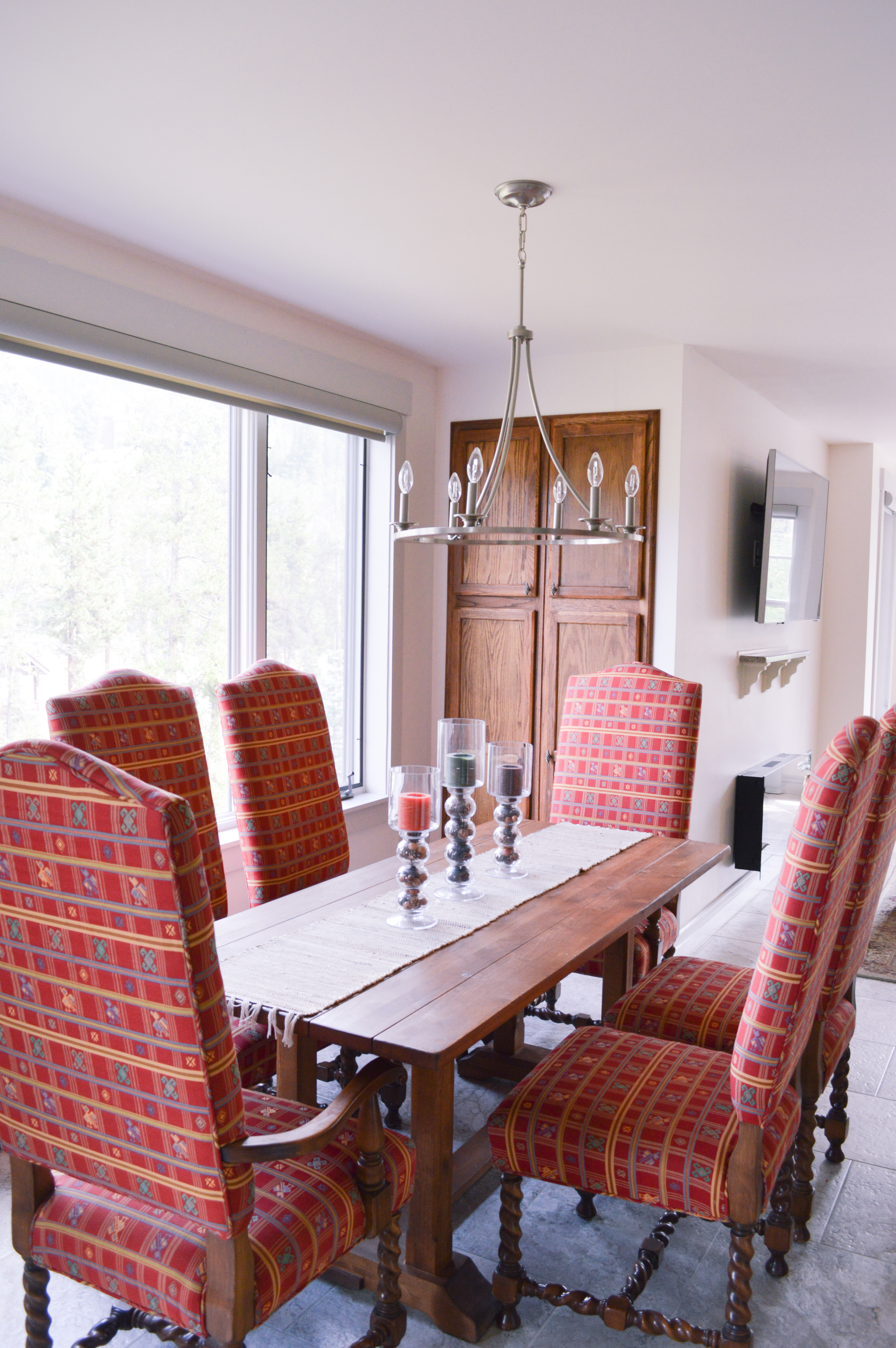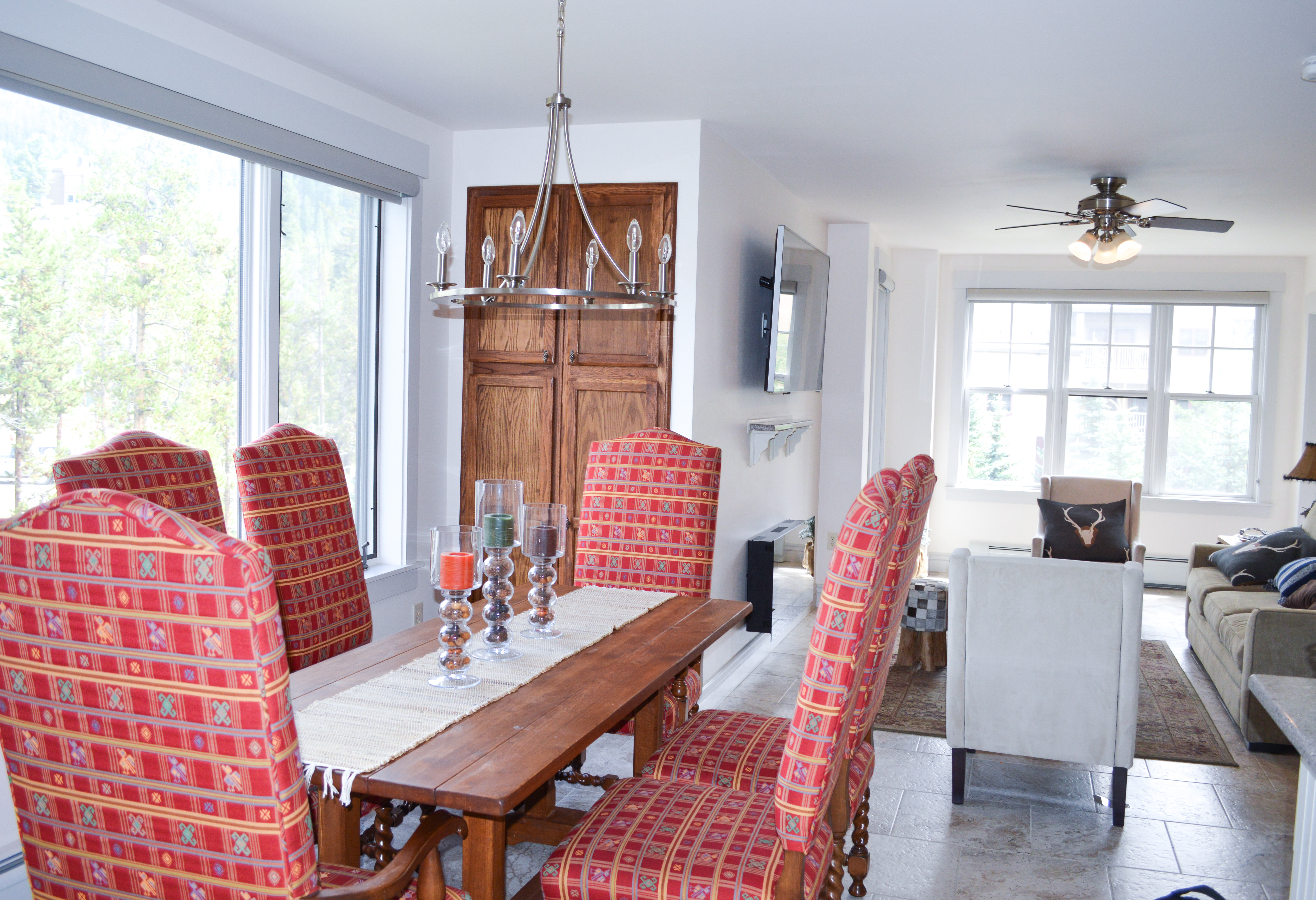 The Living Room is large and furnished beautifully. The couch pulls out to a queen sized bed so the whole condo can sleep 6, comfortably. We brought my brother and his wife along with us and they slept on the pull-out and had zero complaints! They said it was very comfortable and they slept great. The living room also has a flat screen and plenty of seating for everyone around a large coffee table. There is a door to the balcony located in the corner of the living room, furnished with comfy chairs for enjoying some fresh air.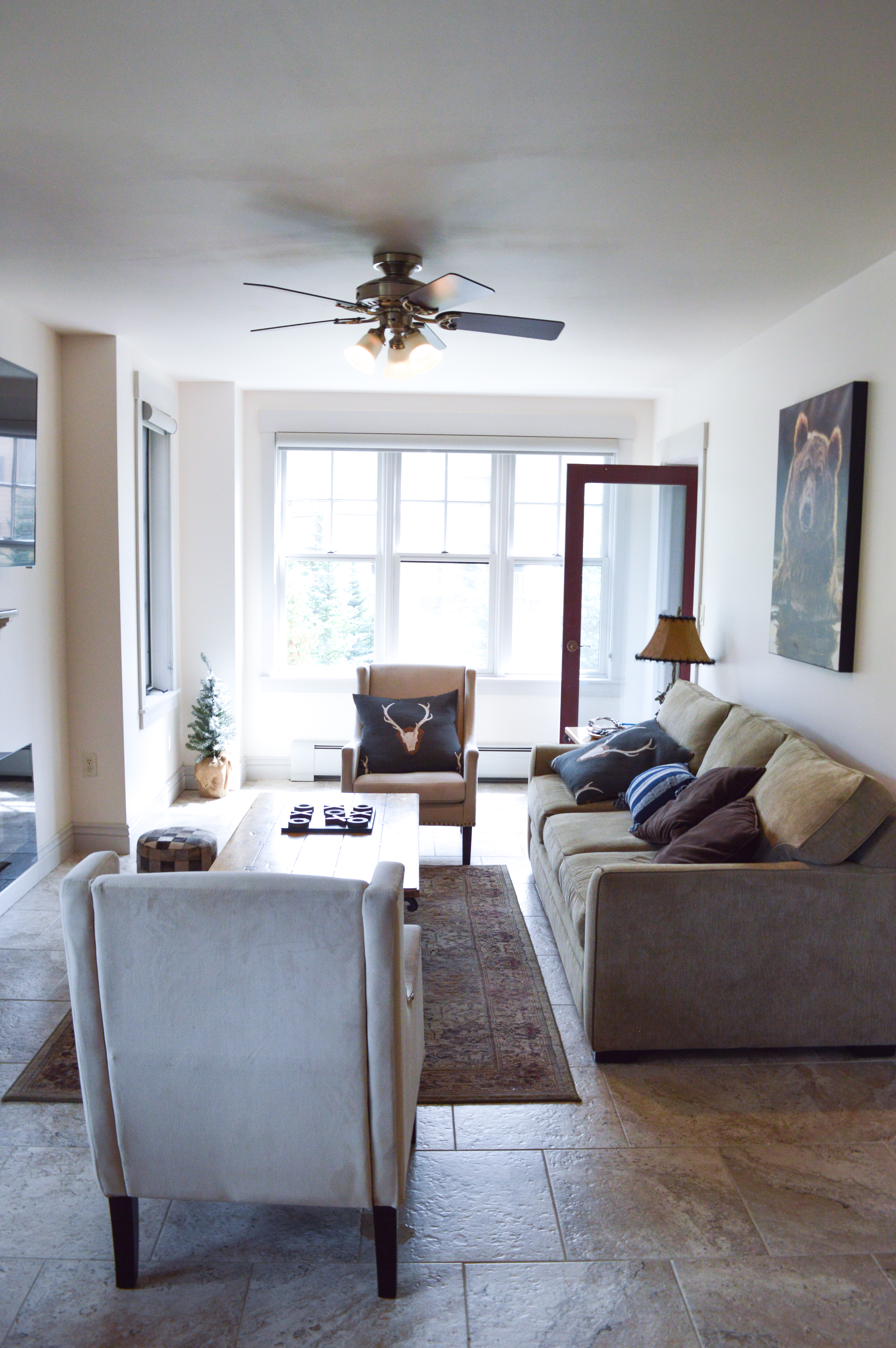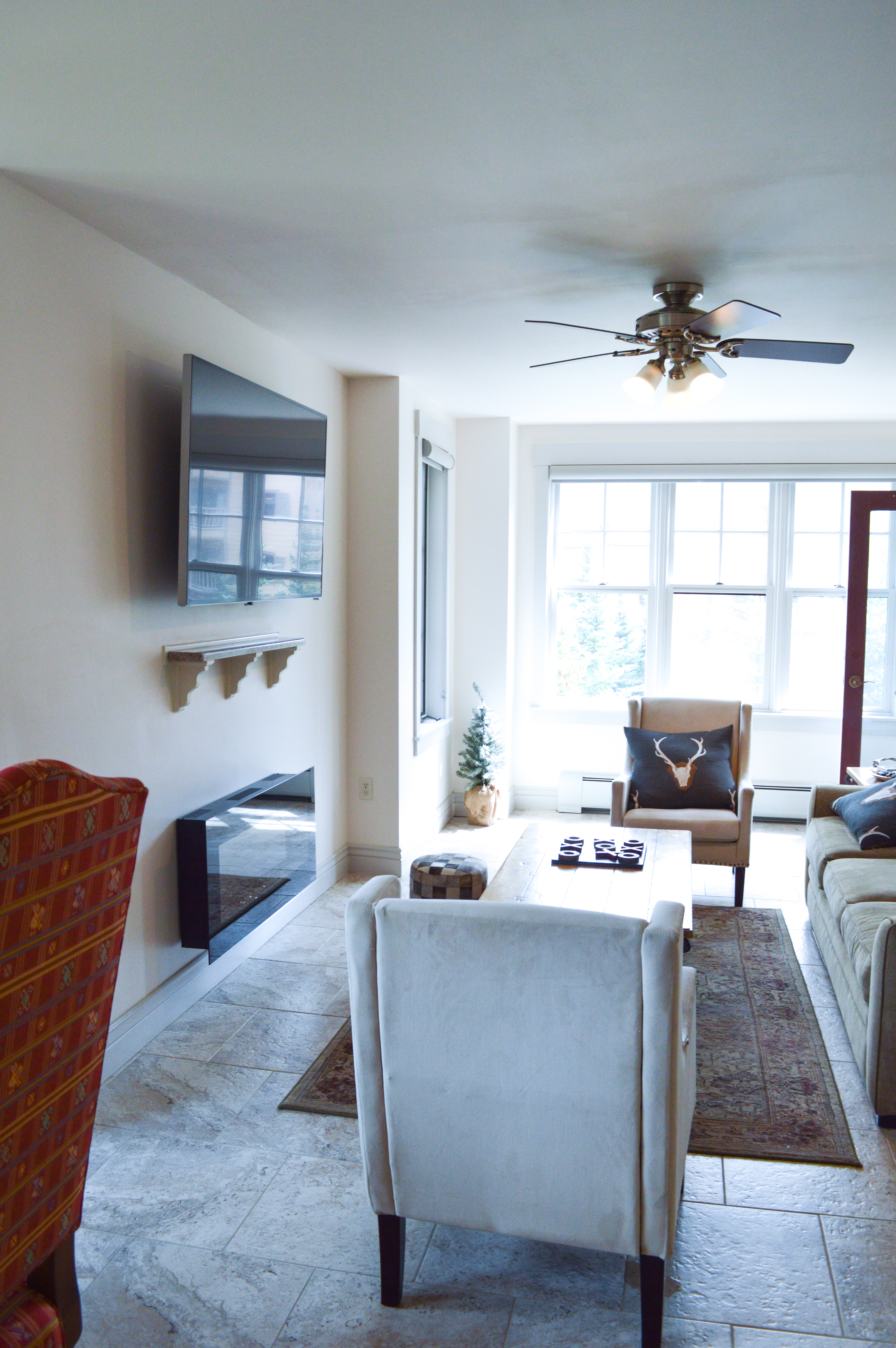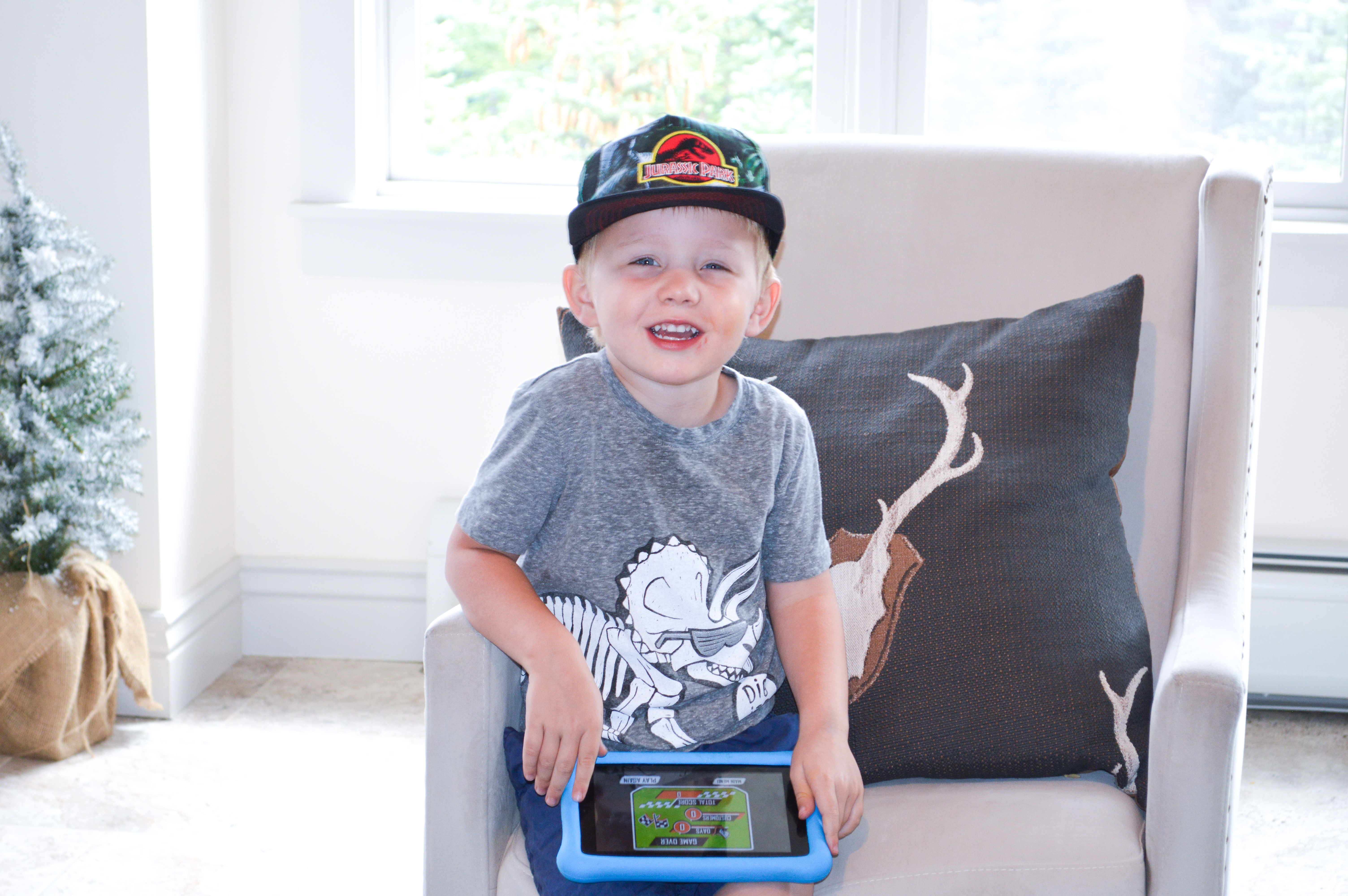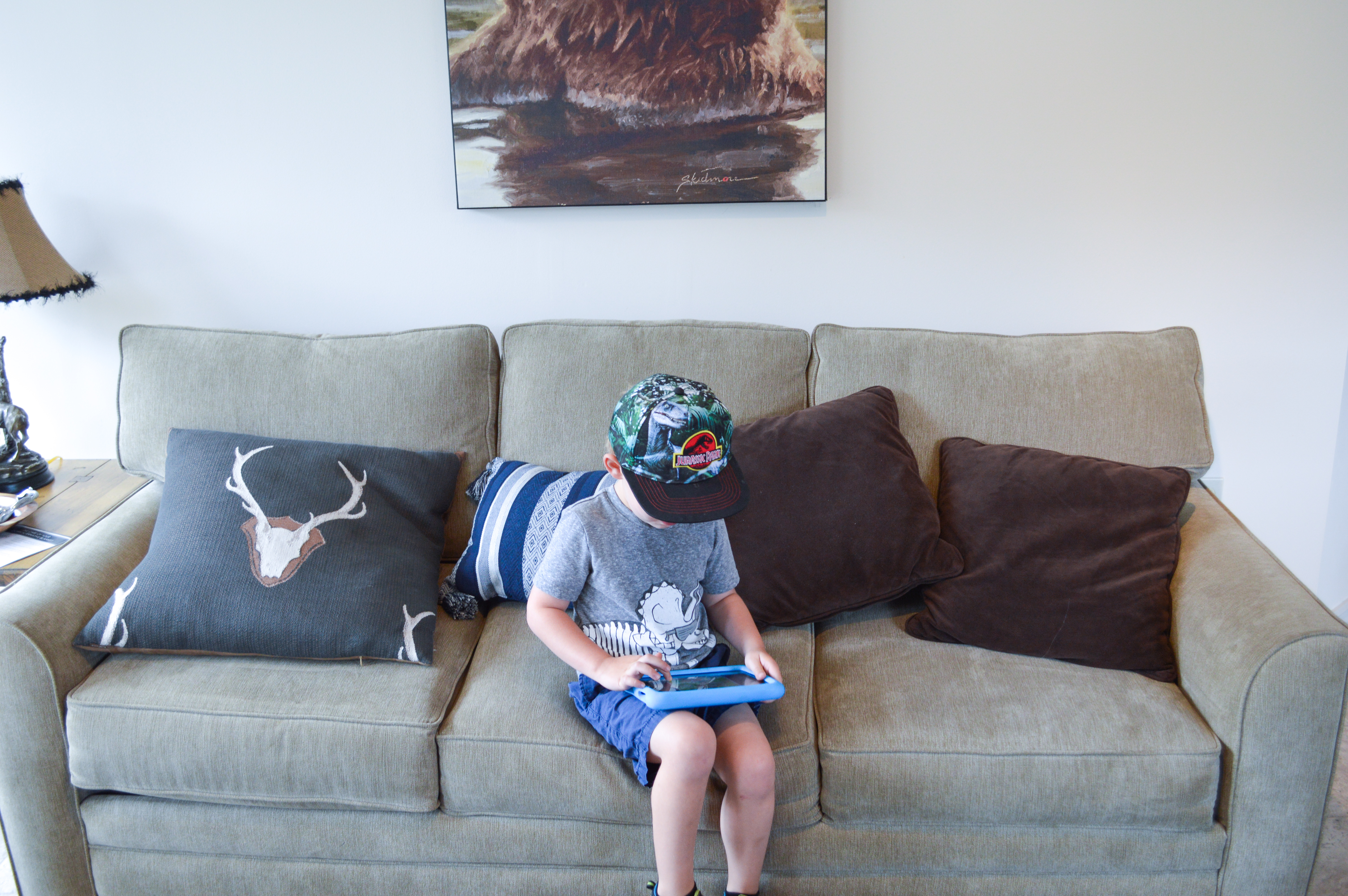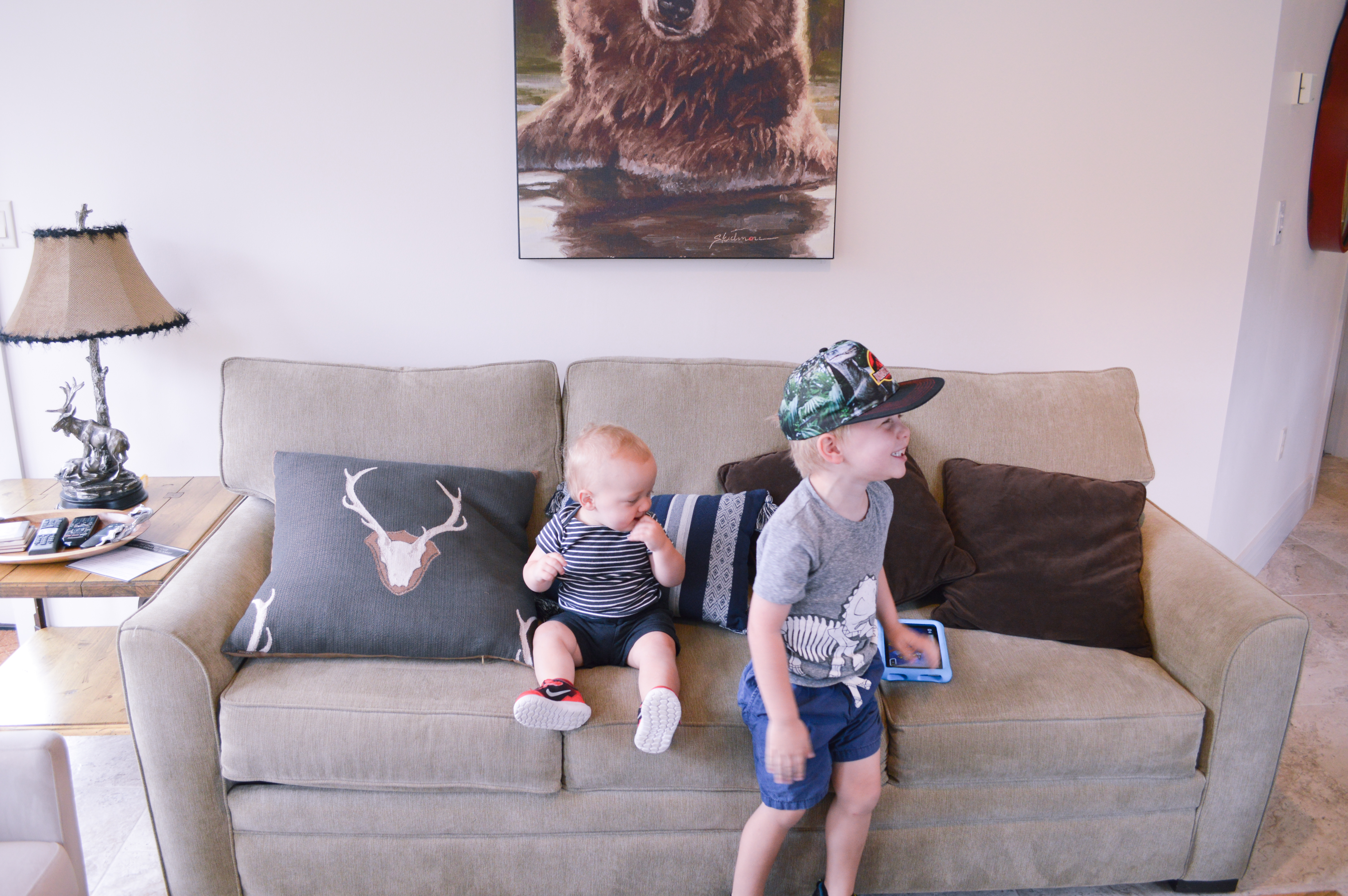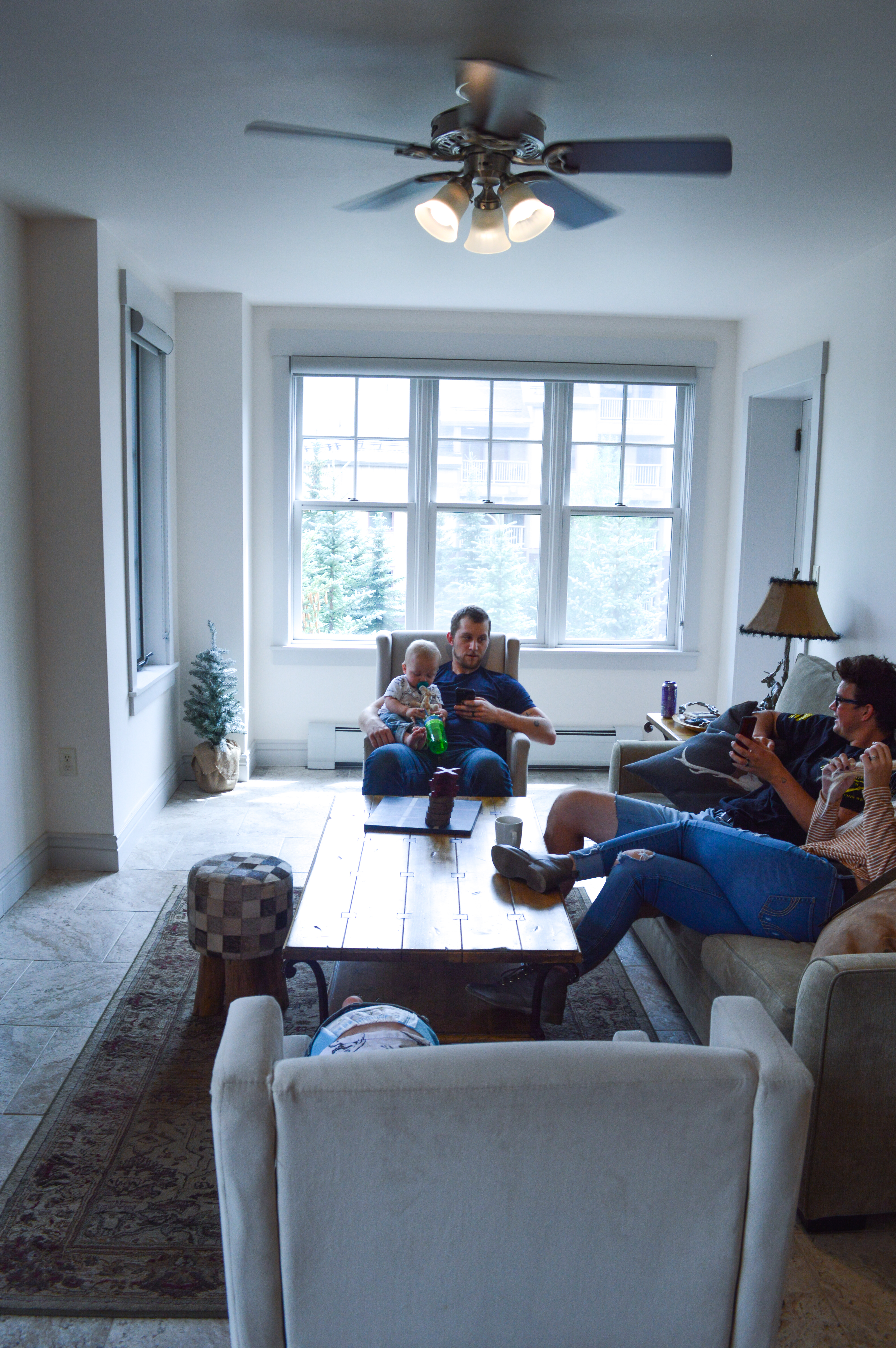 The Master Bedroom is to die for. They had recently redecorated before we visited and I must say…bravo. It was also white and bright and just really inviting. The Queen sized bed is so comfy, and the bedding is fluffy and cozy! The room also has a flat screen, along with it's own balcony with a breathtaking view. The master bathroom has dual sinks, a shower/tub combo, a private toilet, and heated tiled floors. The heated floors would be such a wonderful feature after a cold day on the slopes!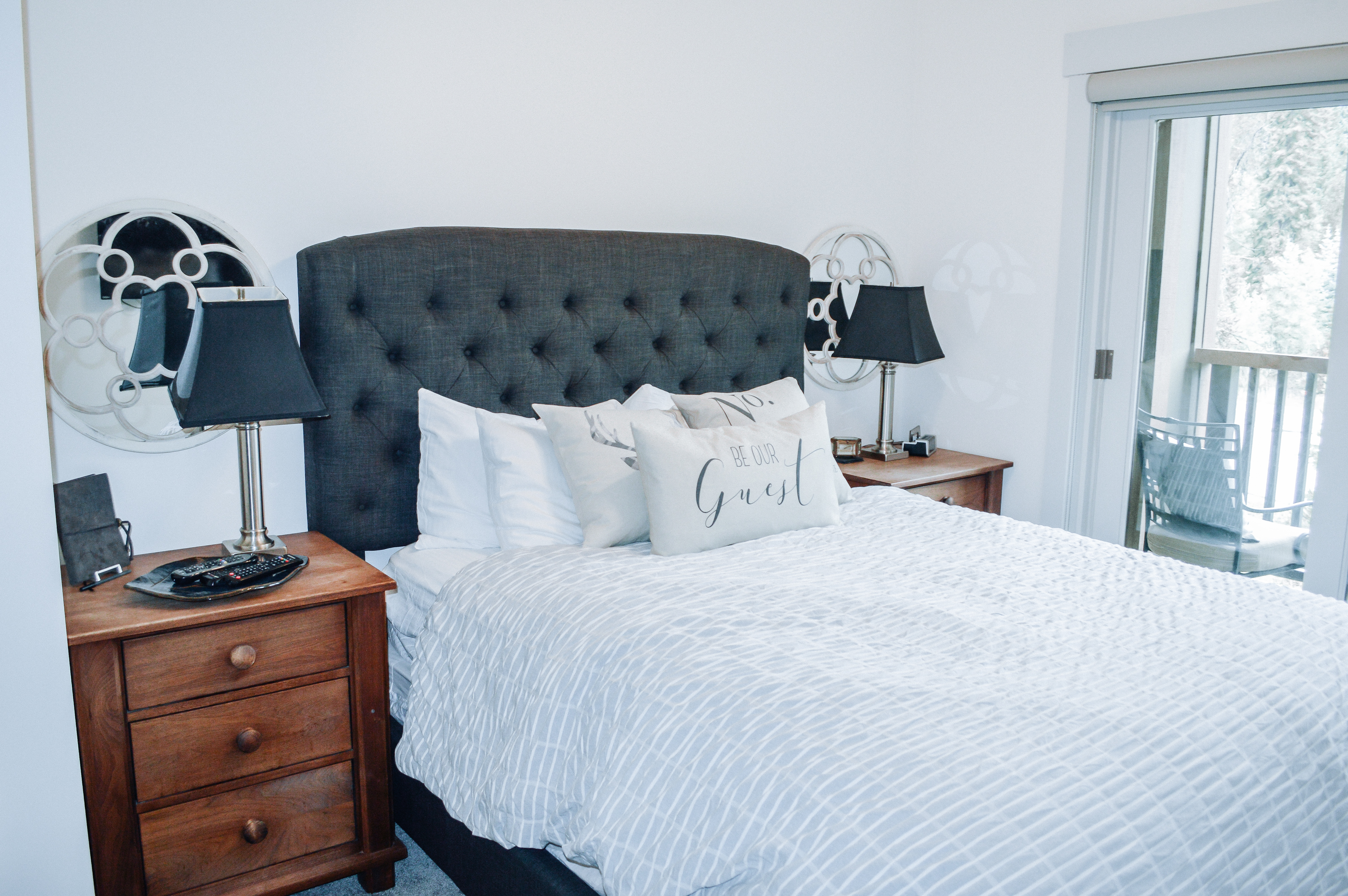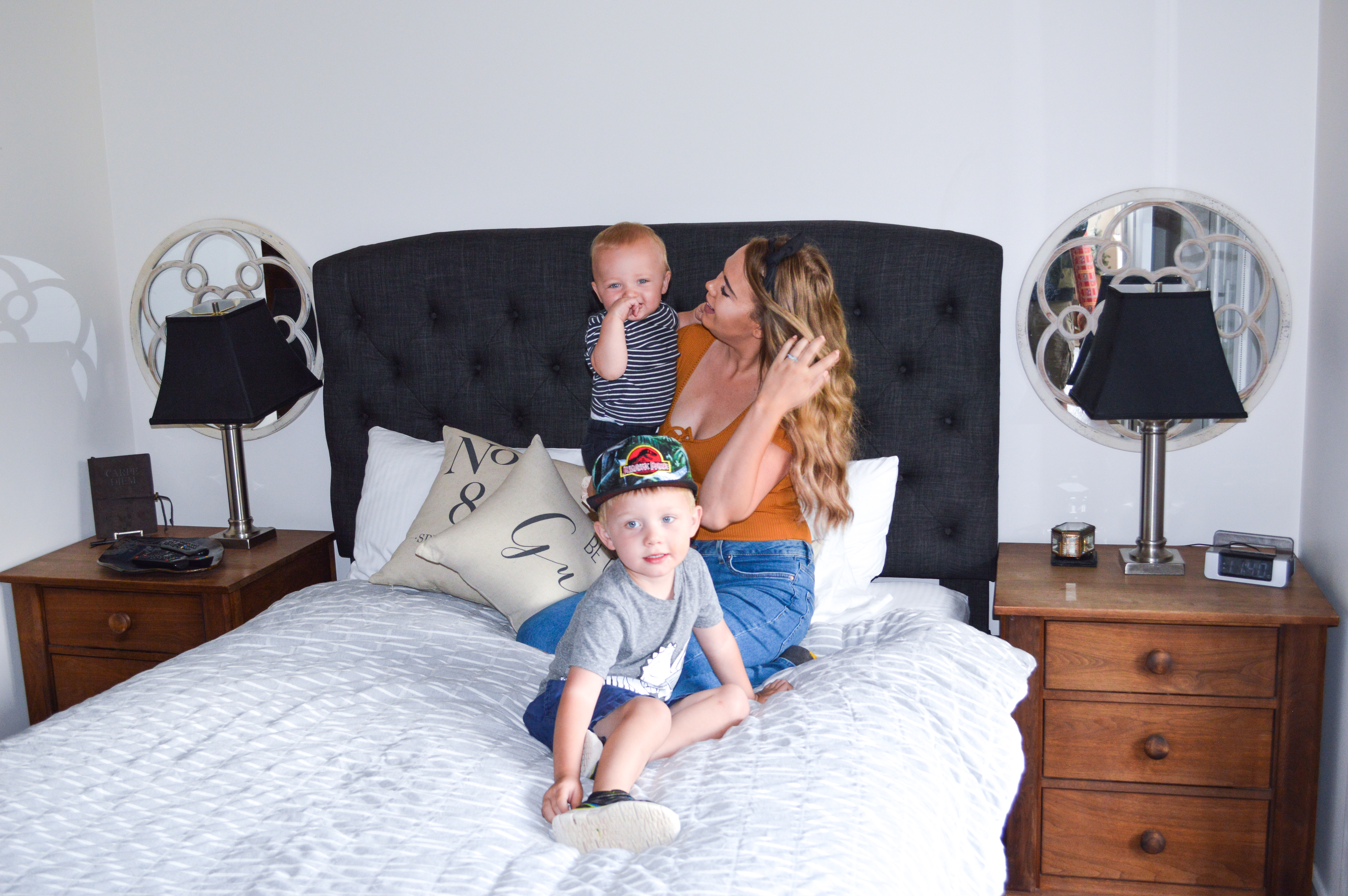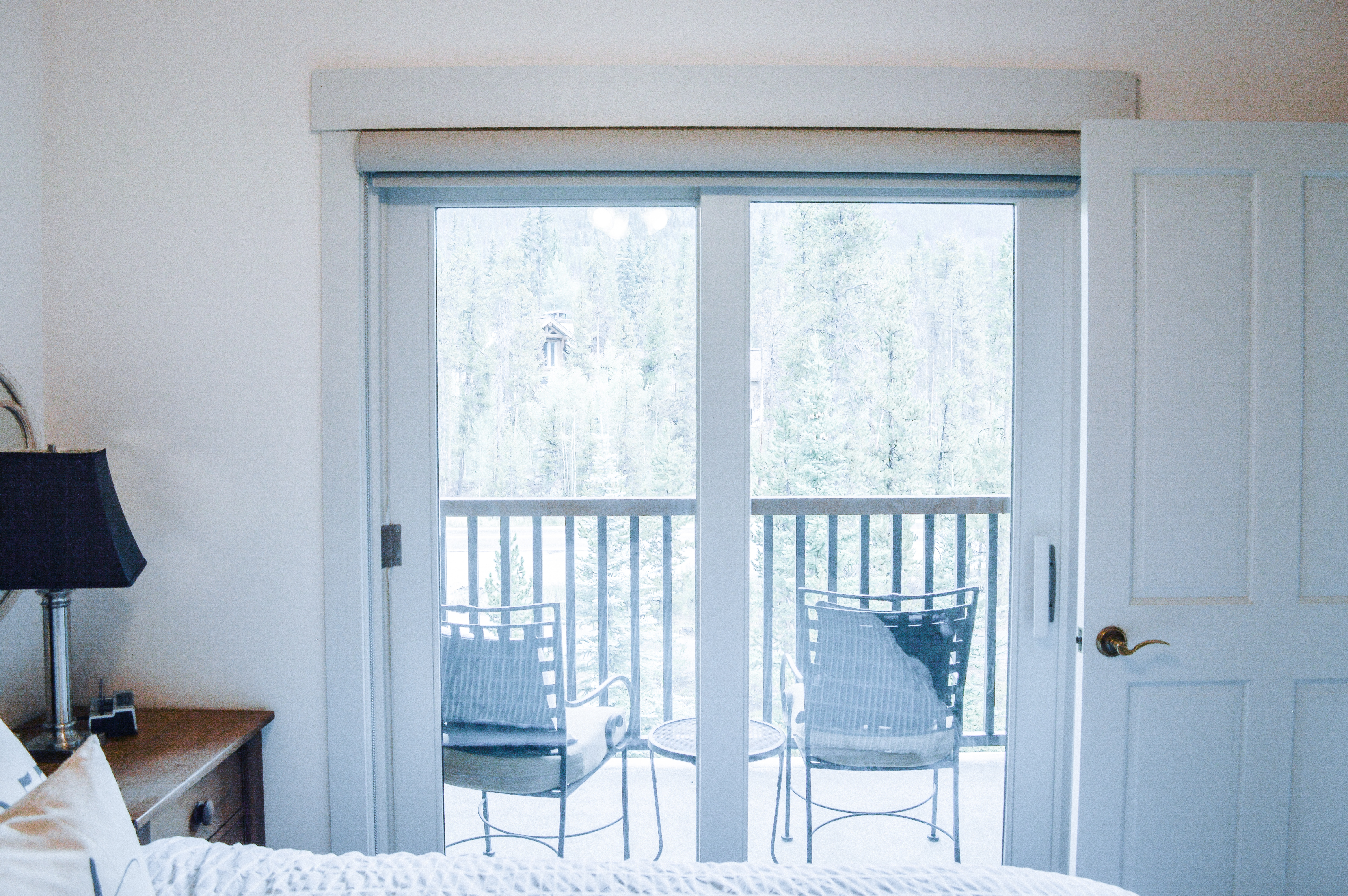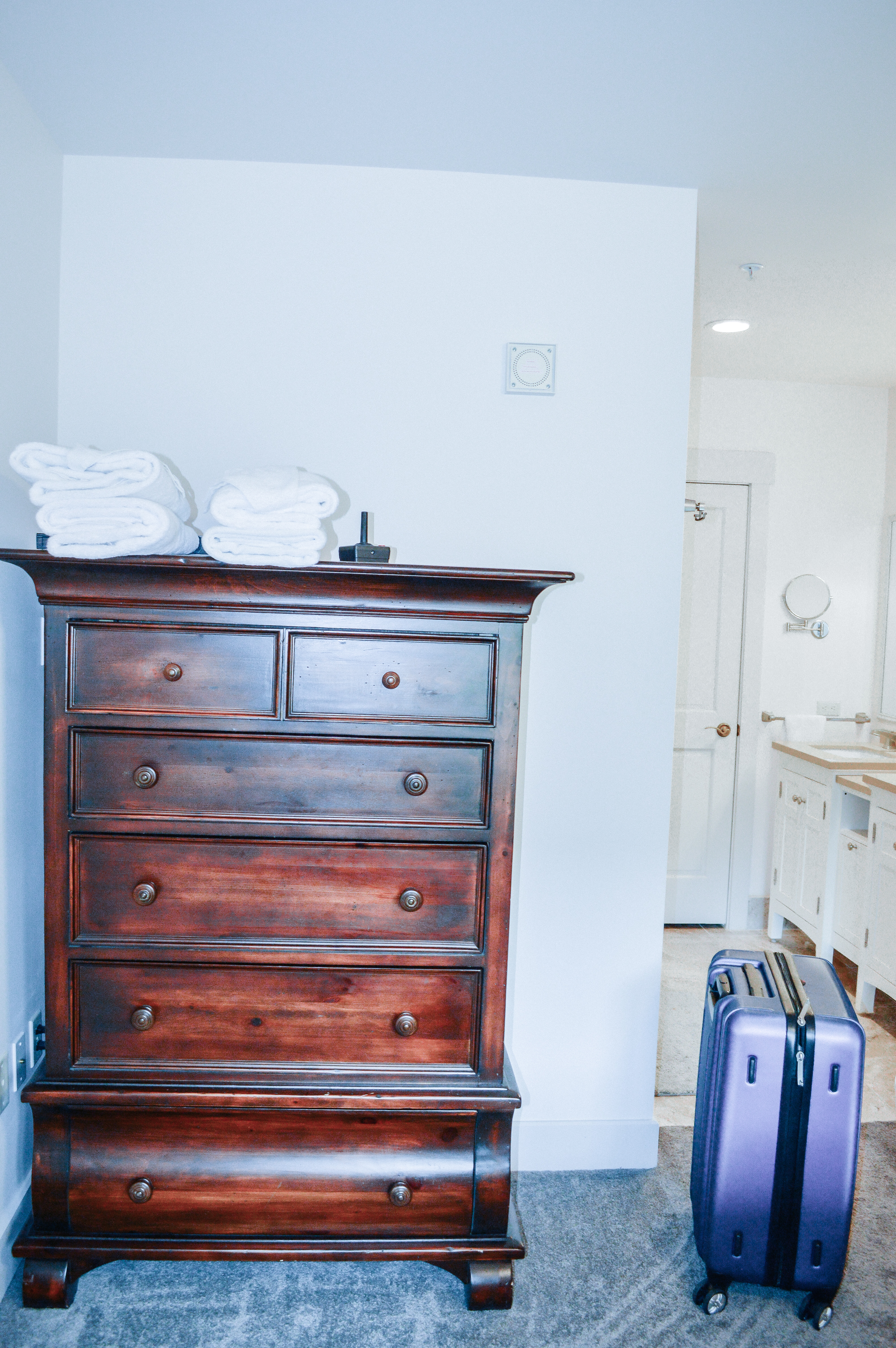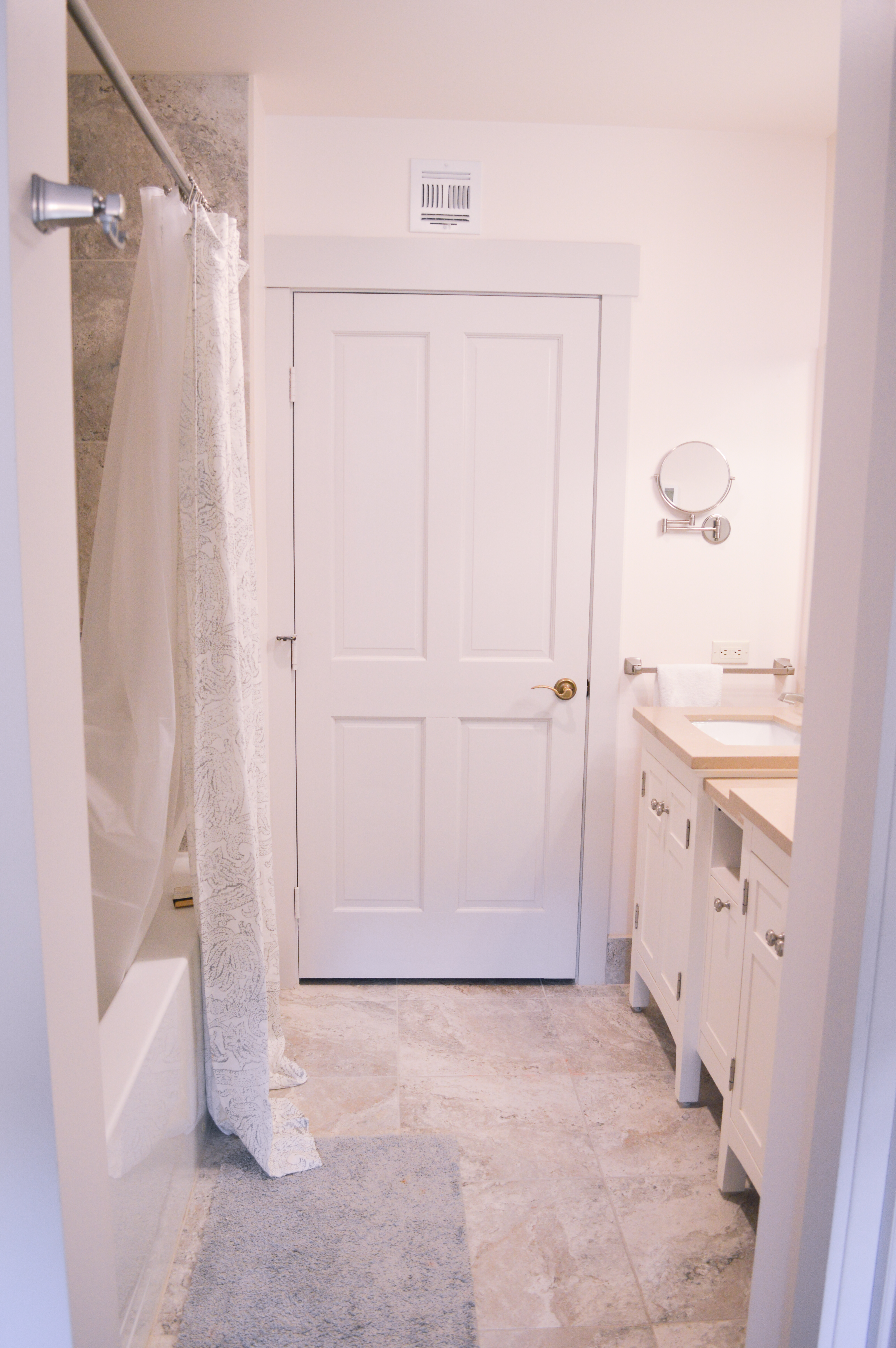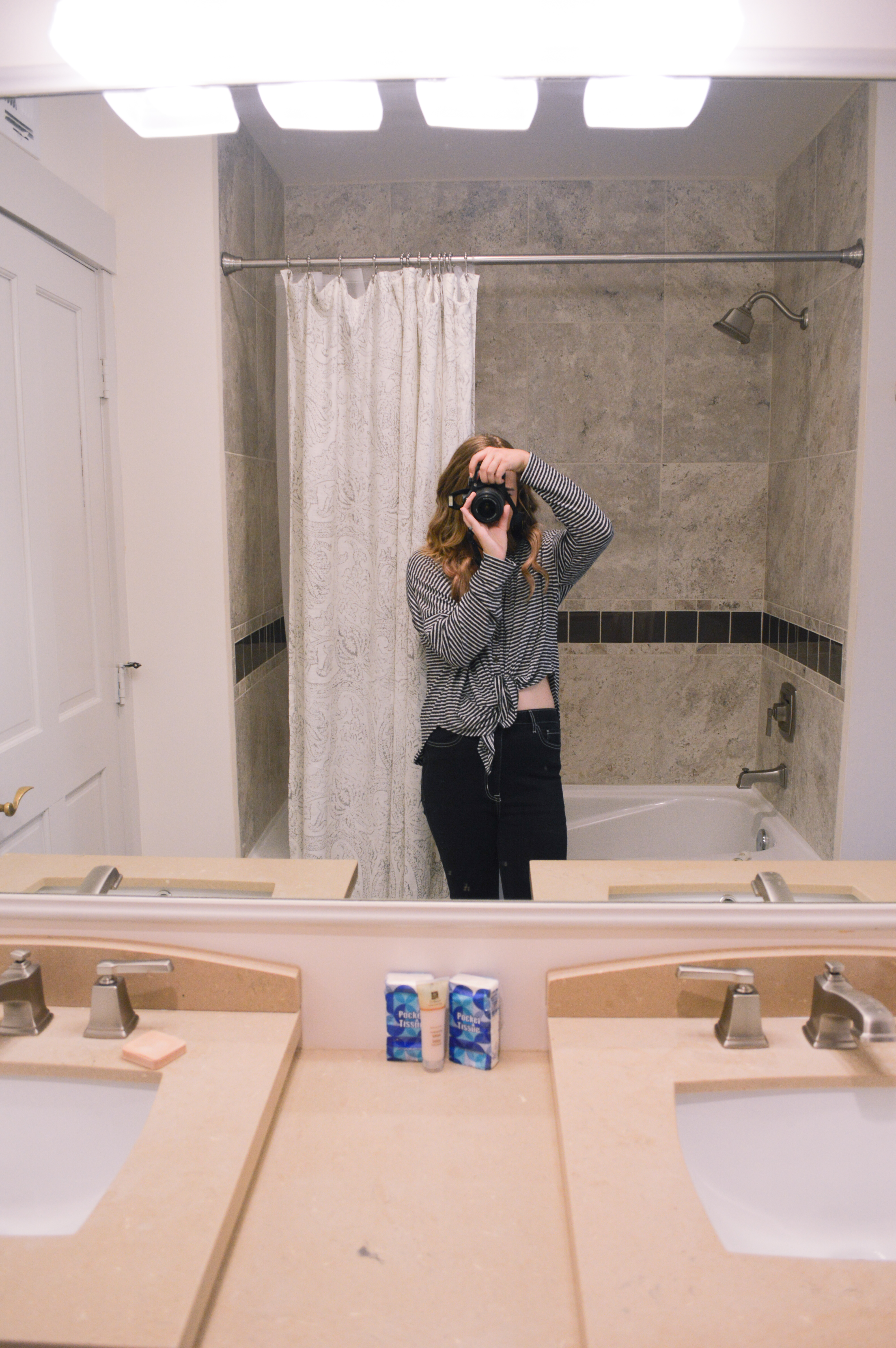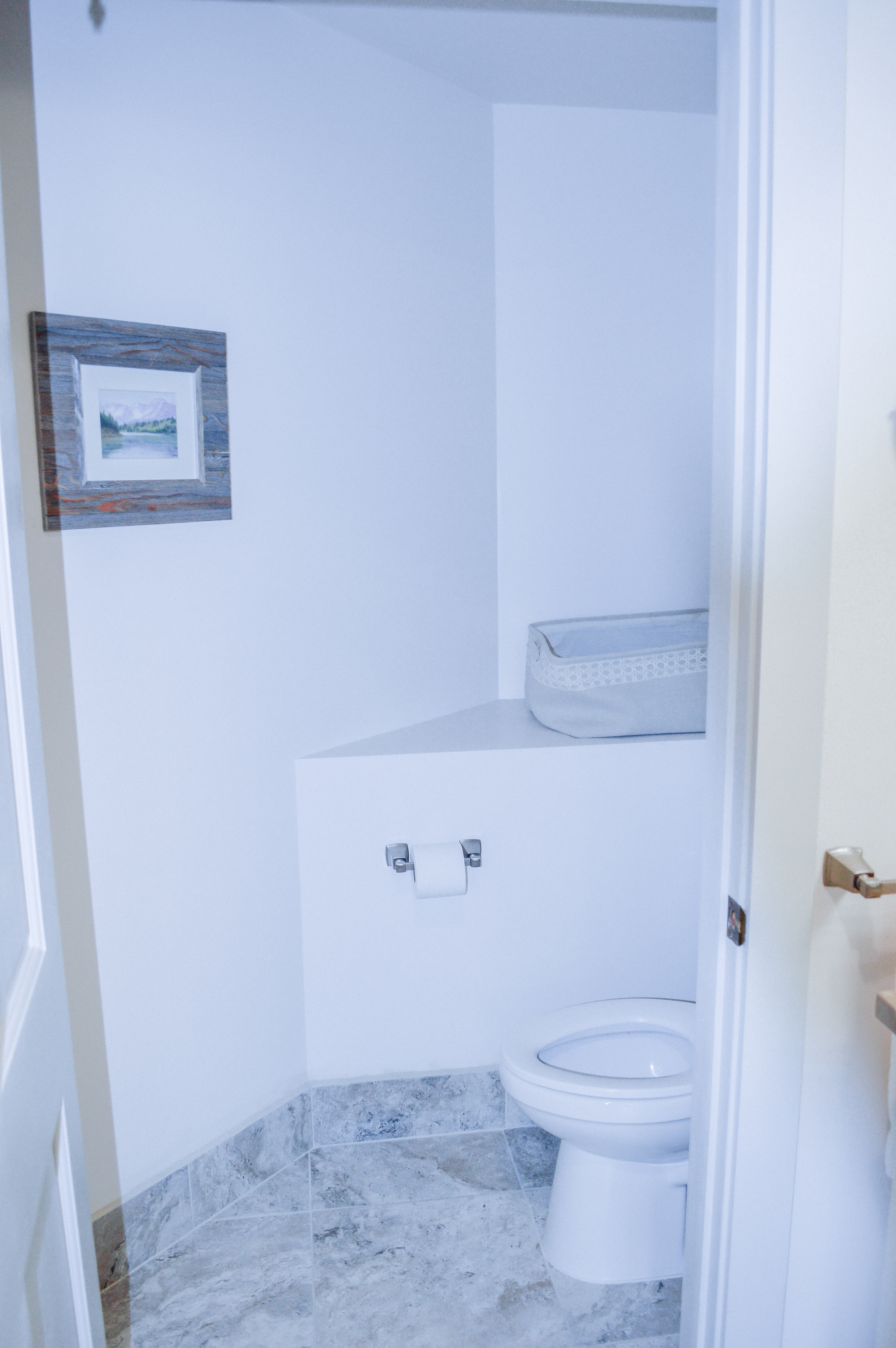 The Springs 8857 is one of the only condos with its own Washer/Dryer unit! This is perfect for traveling as a family, especially with young kids. You never know when there will be a blowout and you'll need to do a load of laundry!
The Springs at River Run – The Amenities
The Springs at River Run is such a great building! The pool area is just gorgeous. The pool is heated, complete with a water slide! There's also a kids splash area, 2 private hot tubs (one adults only), and grill areas for your use. The Springs also offers a fitness center, steam sauna, pool table, theatre room, and- our favorite, the kids play area!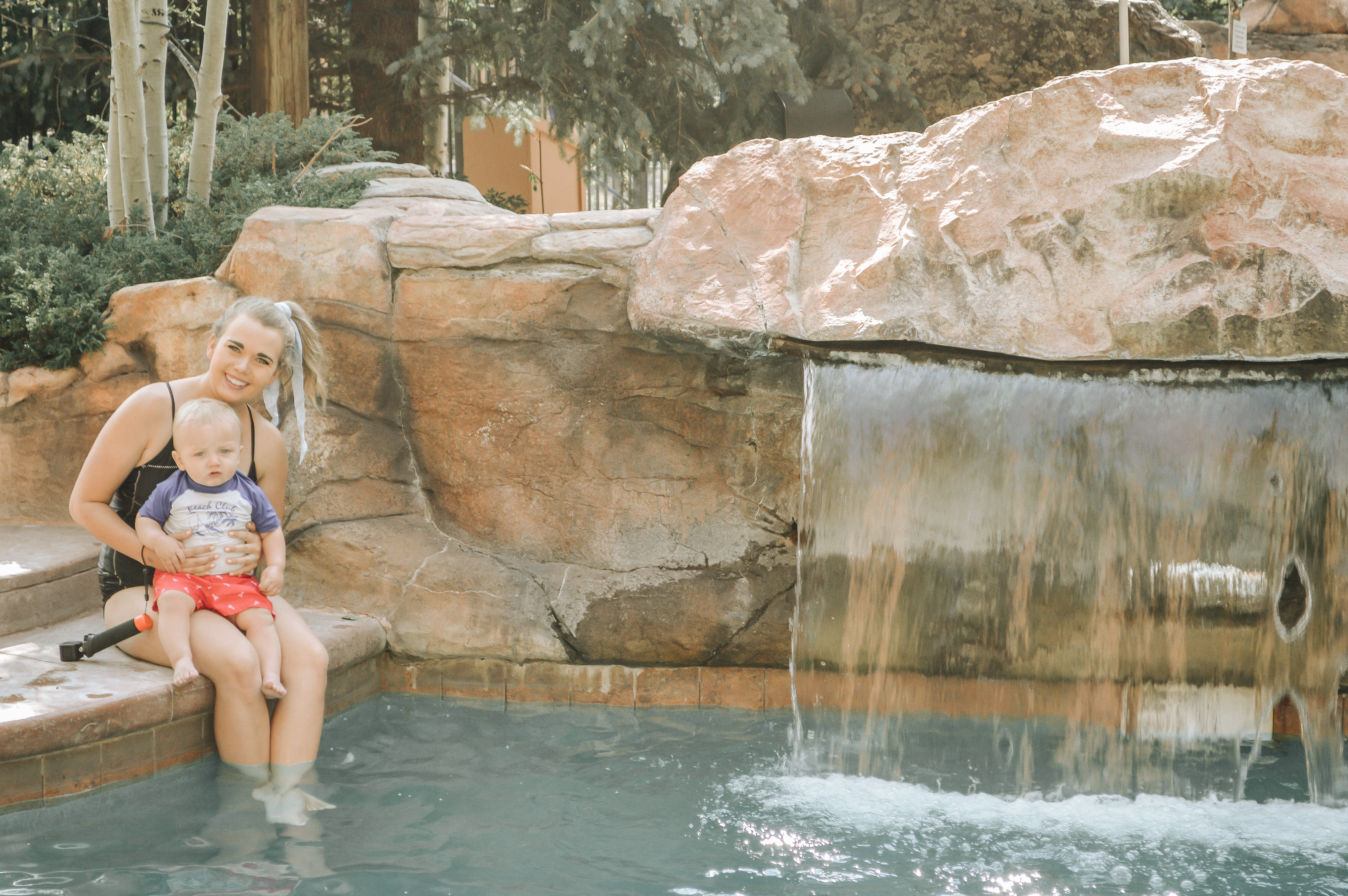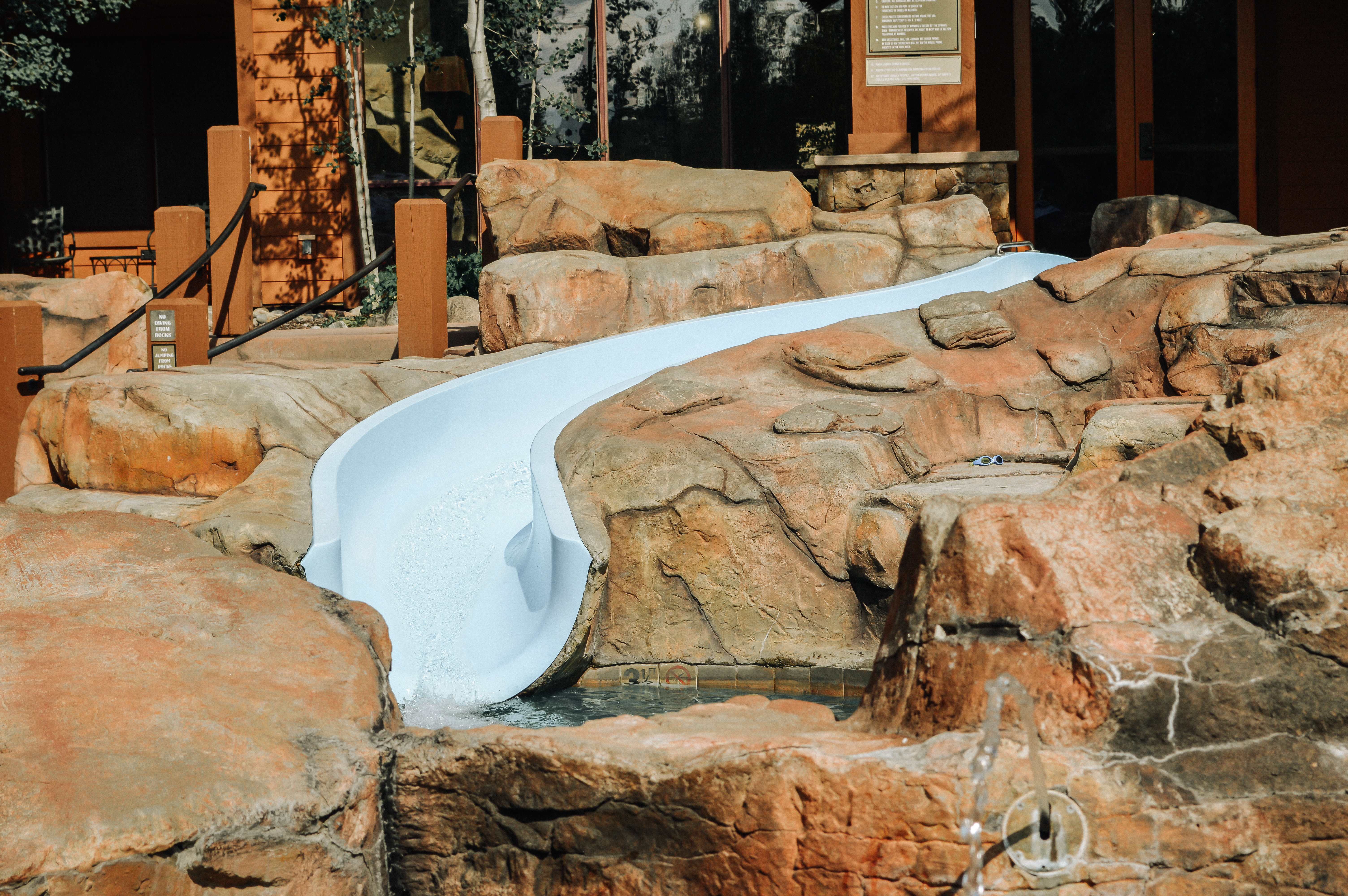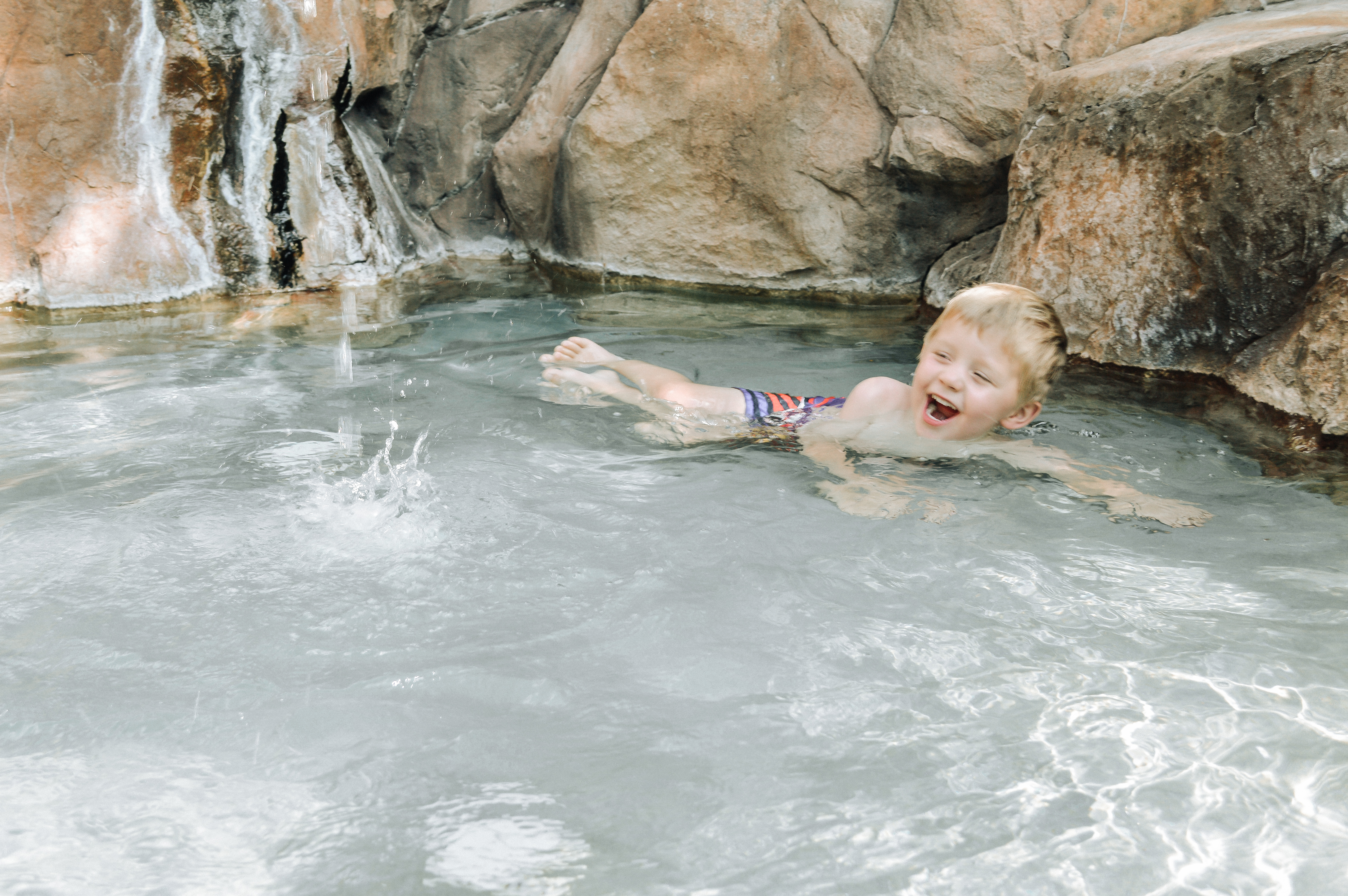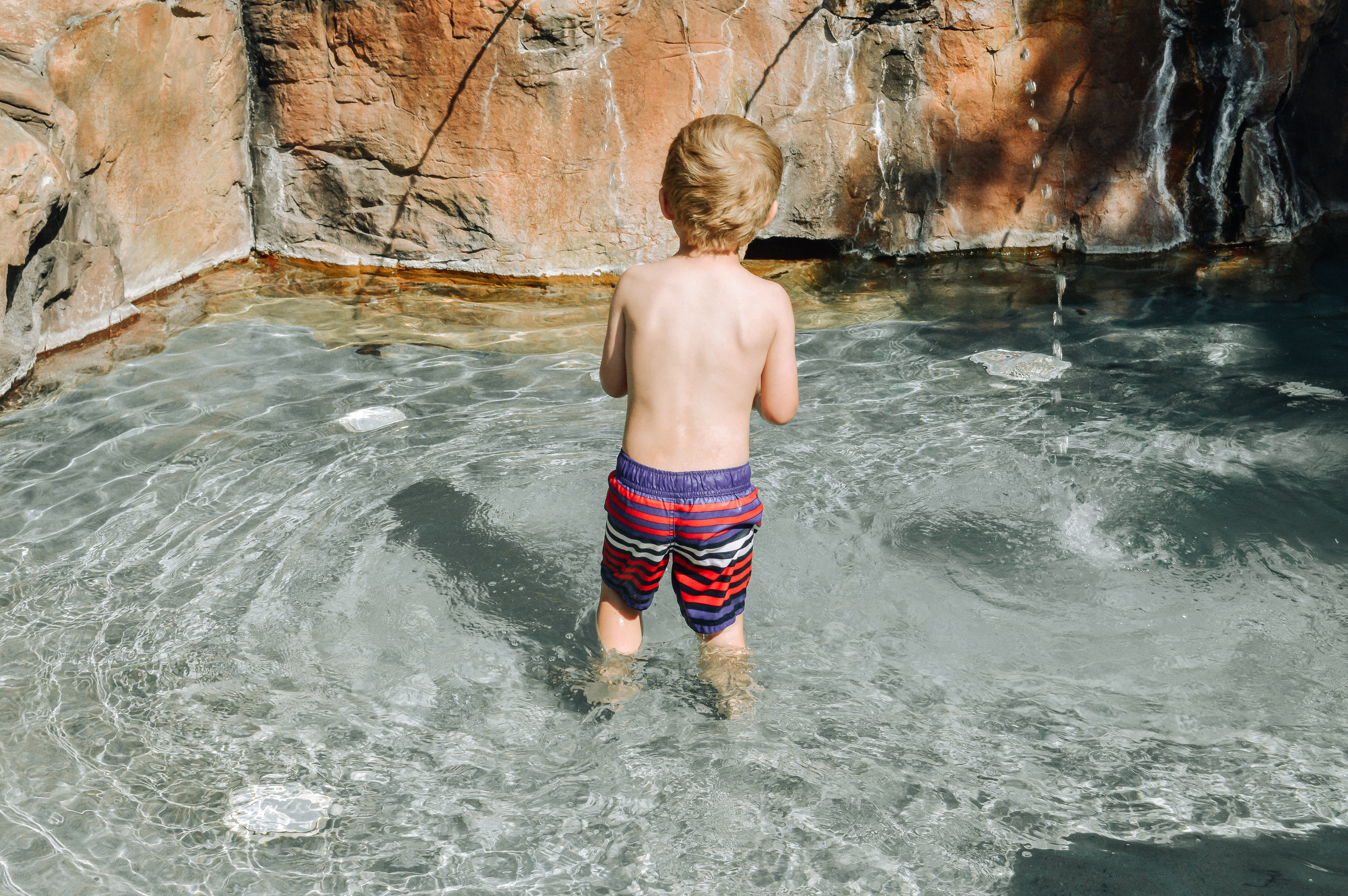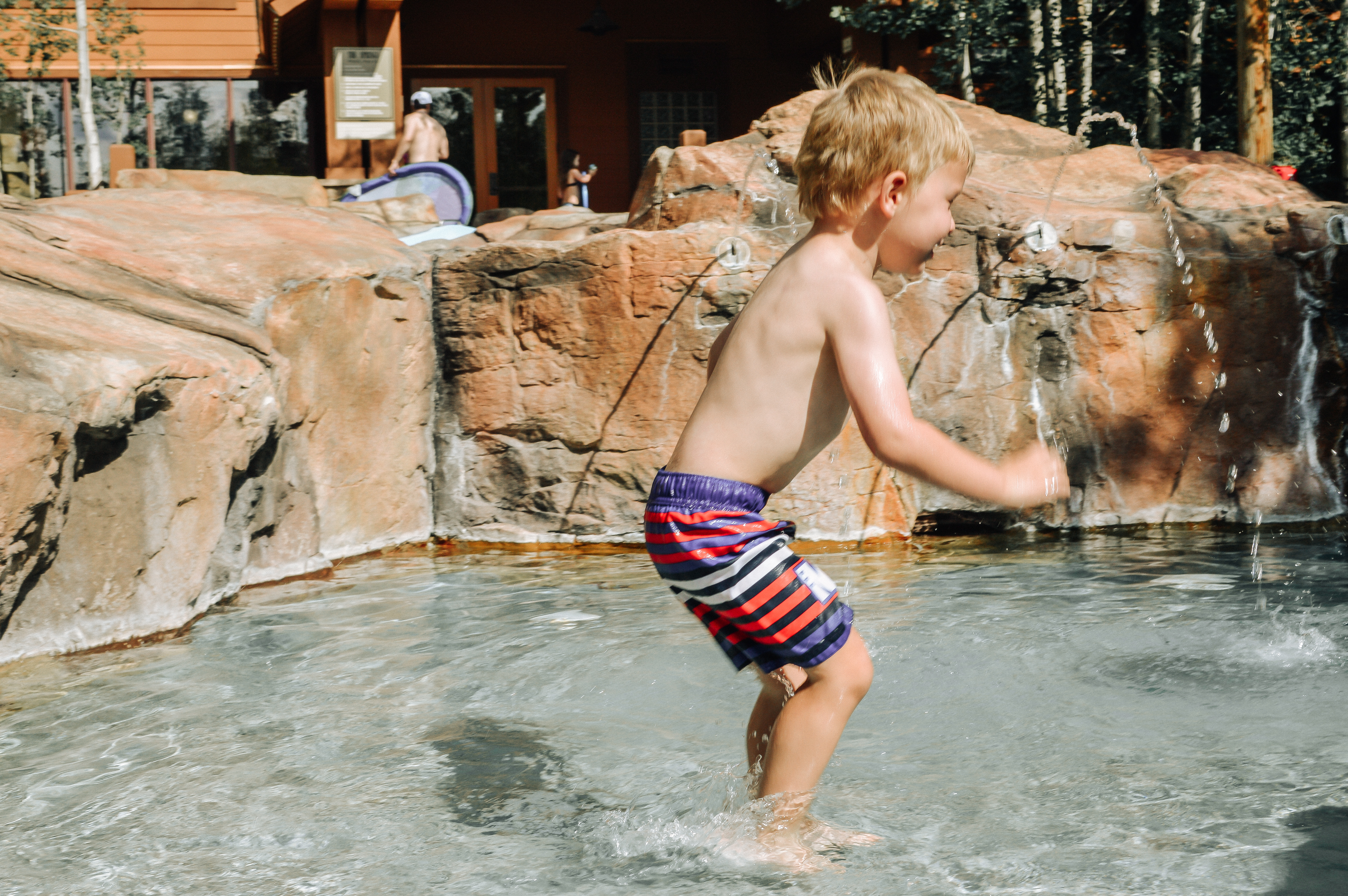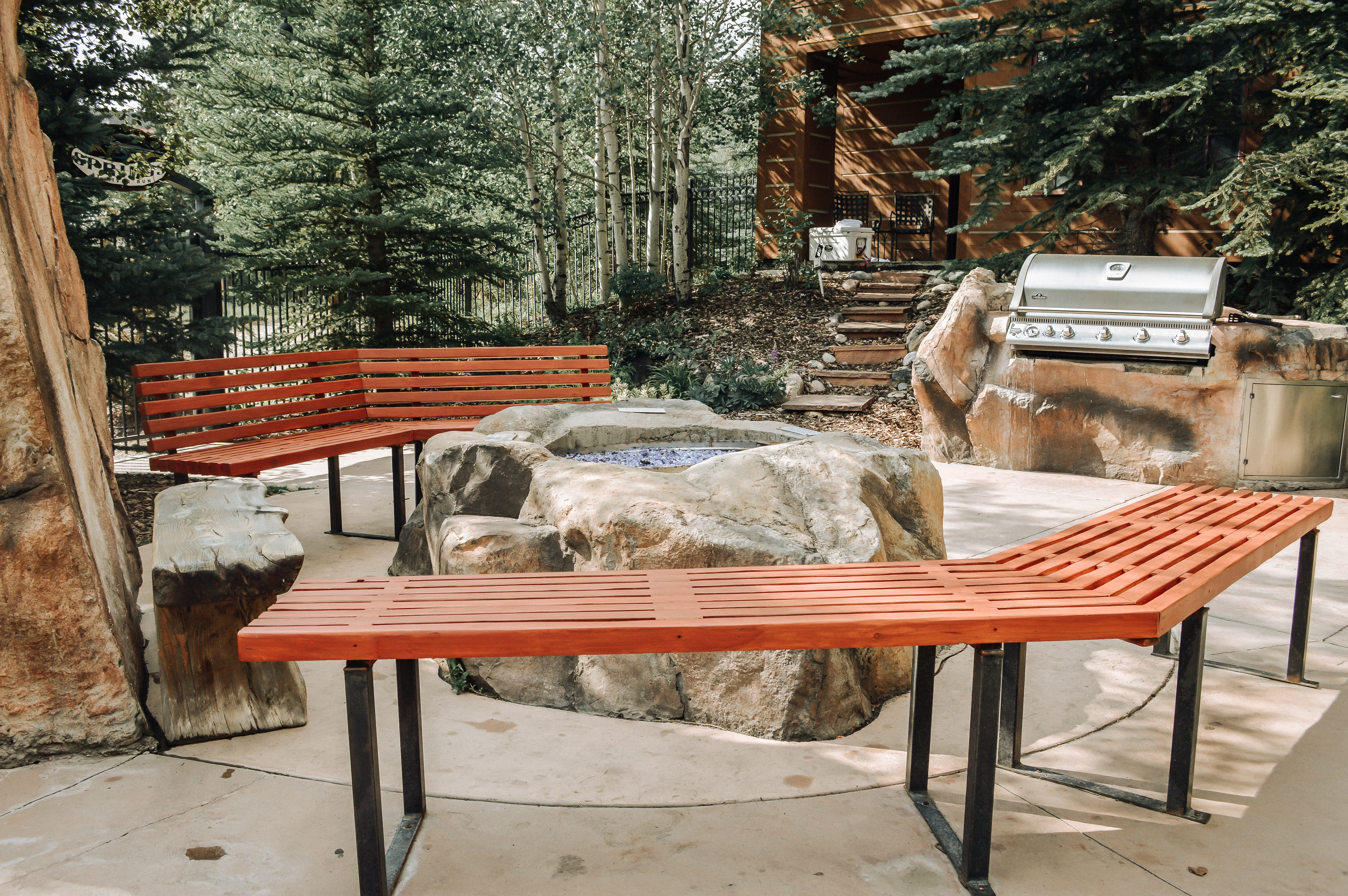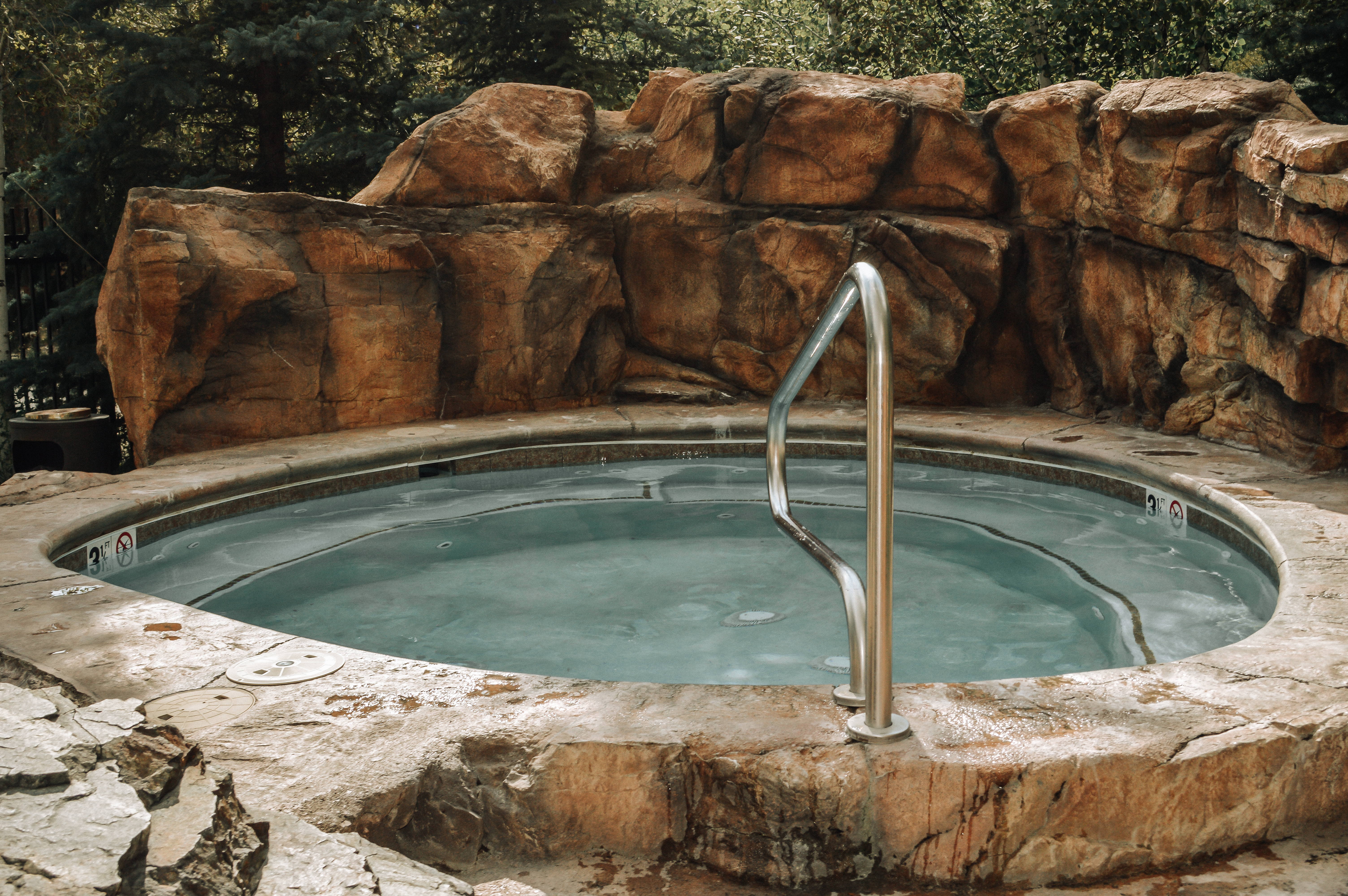 We loved the playroom and so did our kids! The pool tables are located right outside so we got to play pool while the kids were occupied in the playroom. The playroom had tons of toys and the cutest playhouse built right into the room. It was to die for it was so cute.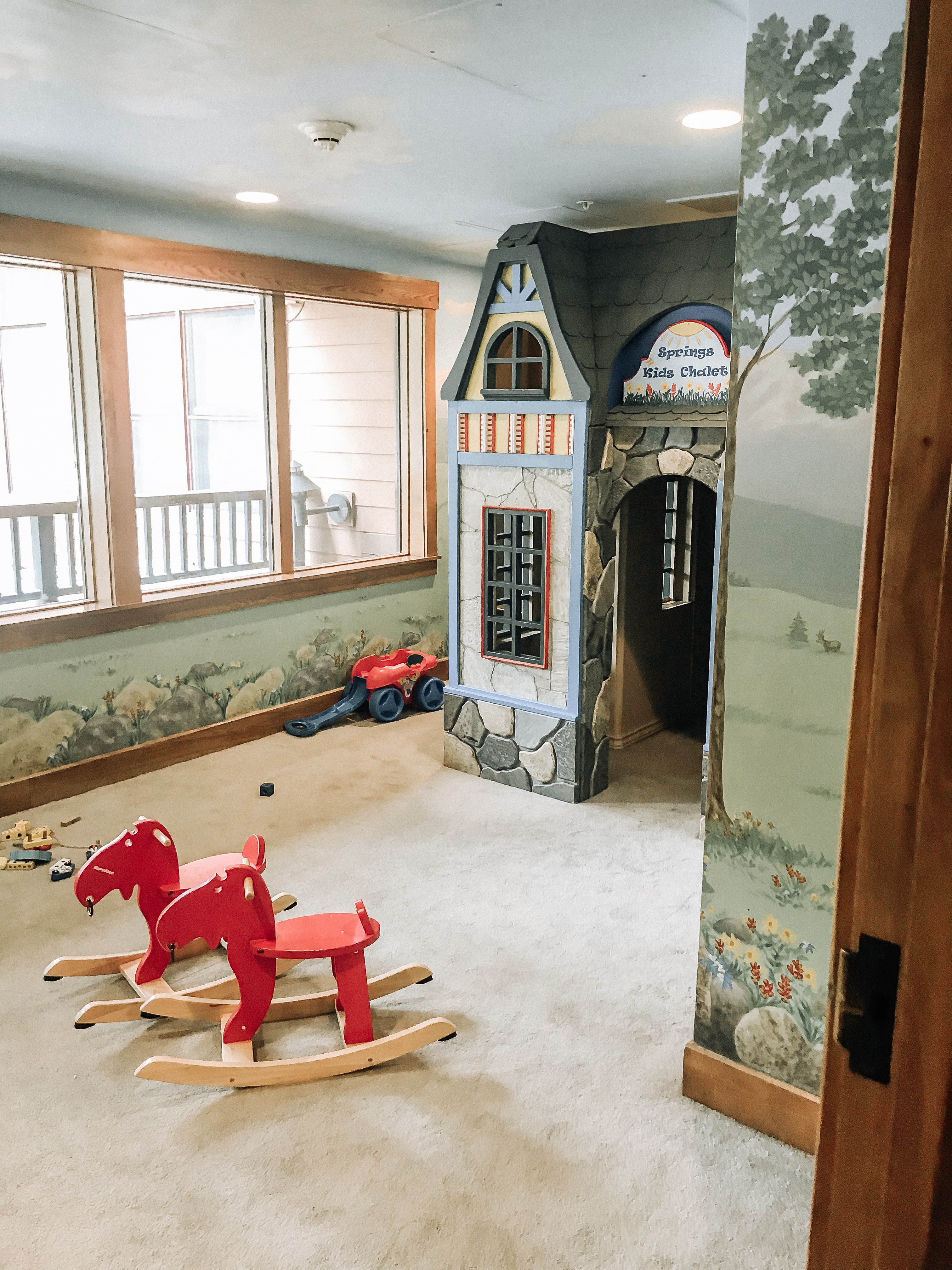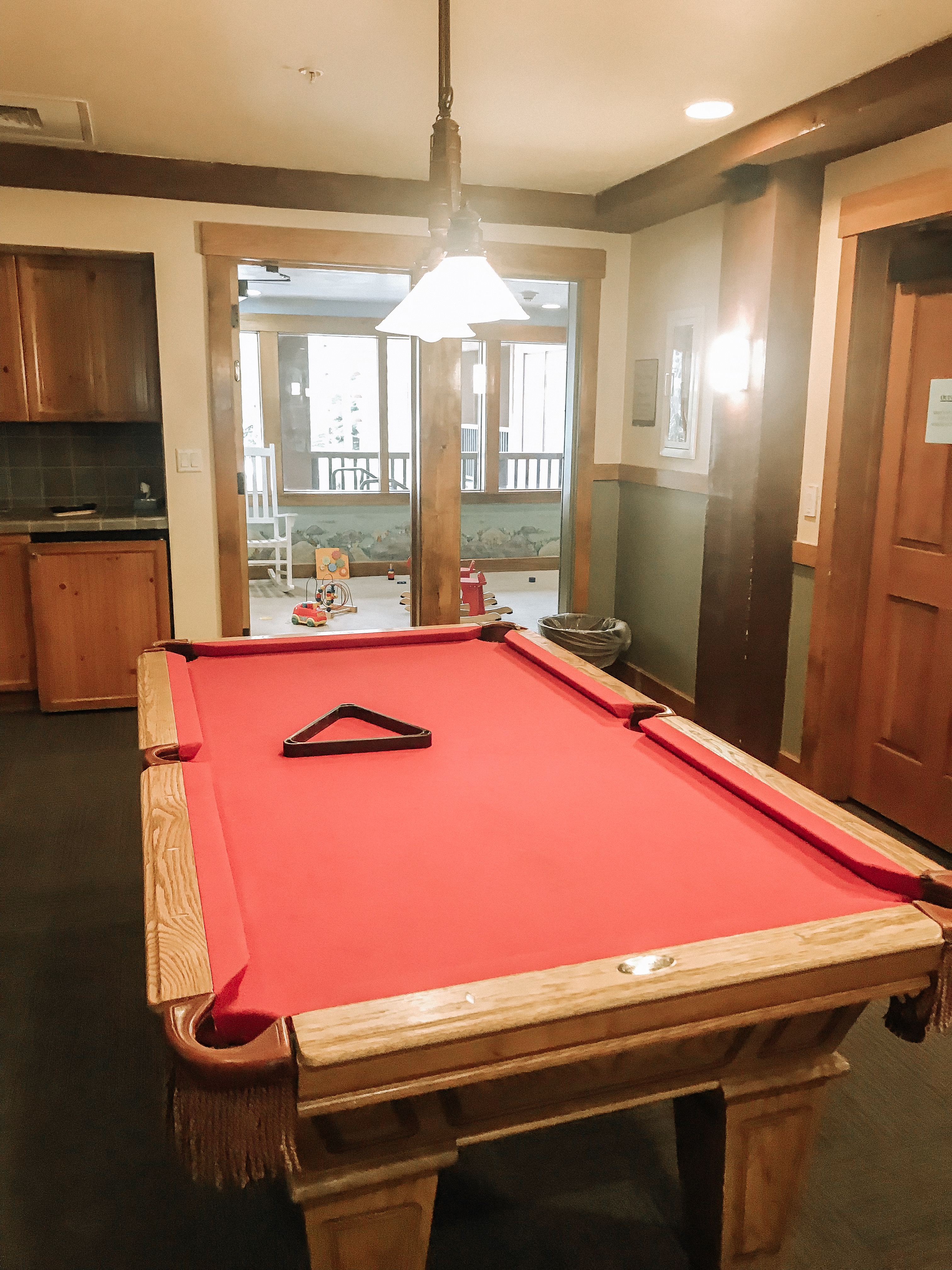 In conclusion…
The Springs 8857 was not only beautiful and spacious, it was also incredibly family friendly. We had everything we needed on site and it was plenty of room for the 6 of us. The kids had an amazing time at the pool and in the playroom and slept comfortably in the guest bedroom. We had so much fun preparing breakfast in the kitchen, eating at the dining room table, and playing games at night on the coffee table. We slept wonderfully on the queen sized pull out, and in the master suite, respectively.
The Springs 8857 is the perfect place to stay in Keystone. Whether you're staying as a friend group, traveling with kids and family, or getting some alone time on a couples weekend, The Springs 8857 is both family friendly, and romantic. Secluded and convenient. Spacious and cozy. It's everything you could want in a mountain getaway!
Head HERE to book and HERE to follow their instagram!
xoxo.
Loving this Spring at River Run feature? Click here now for more of our fun travels!!