Disclaimer: Thank you to Springs 8857 and Keystone Resort for hosting us  for this post! All opinions are my own. 
If you've been following along on the blog and social media, you know we had an amazing getaway to Keystone next weekend. I hope it inspired you to take a mountain getaway or ski trip with your family sometime soon, and if so, I think you should consider Keystone, Colorado!
Keystone is the quaintest little ski resort town. Living in Denver, we're just a few hours away from some of the best ski resorts, and love visiting a few times per year. They make for great weekends away both with and without the kids. Keystone is one of my favorites. A family friend owned a condo in Keystone when I was growing up so we used to visit all the time! However, the last time I went I believe I was 18 so it's been quite a while and I was excited to be back. Here's everything you need to know about all the best things to do in Keystone CO!
OUR FAVORITE THINGS TO DO IN KEYSTONE CO
Where to Stay in Keystone CO
We stayed at the most amazing little condo at The Springs at River Run- Condo 8857! We LOVED the space. It slept 6 comfortably with 2 twin beds, a queen sized pull out, and a queen sized bed. There were 2 bedrooms, 2 bathrooms, 2 balconies, a fully stocked kitchen, a dining room, and a spacious living room. Every room had a tv with netflix and basic cable, the kitchen had all the appliances and gadgets you could need to cook meals, and a cabinet fully stocked with games and dvds!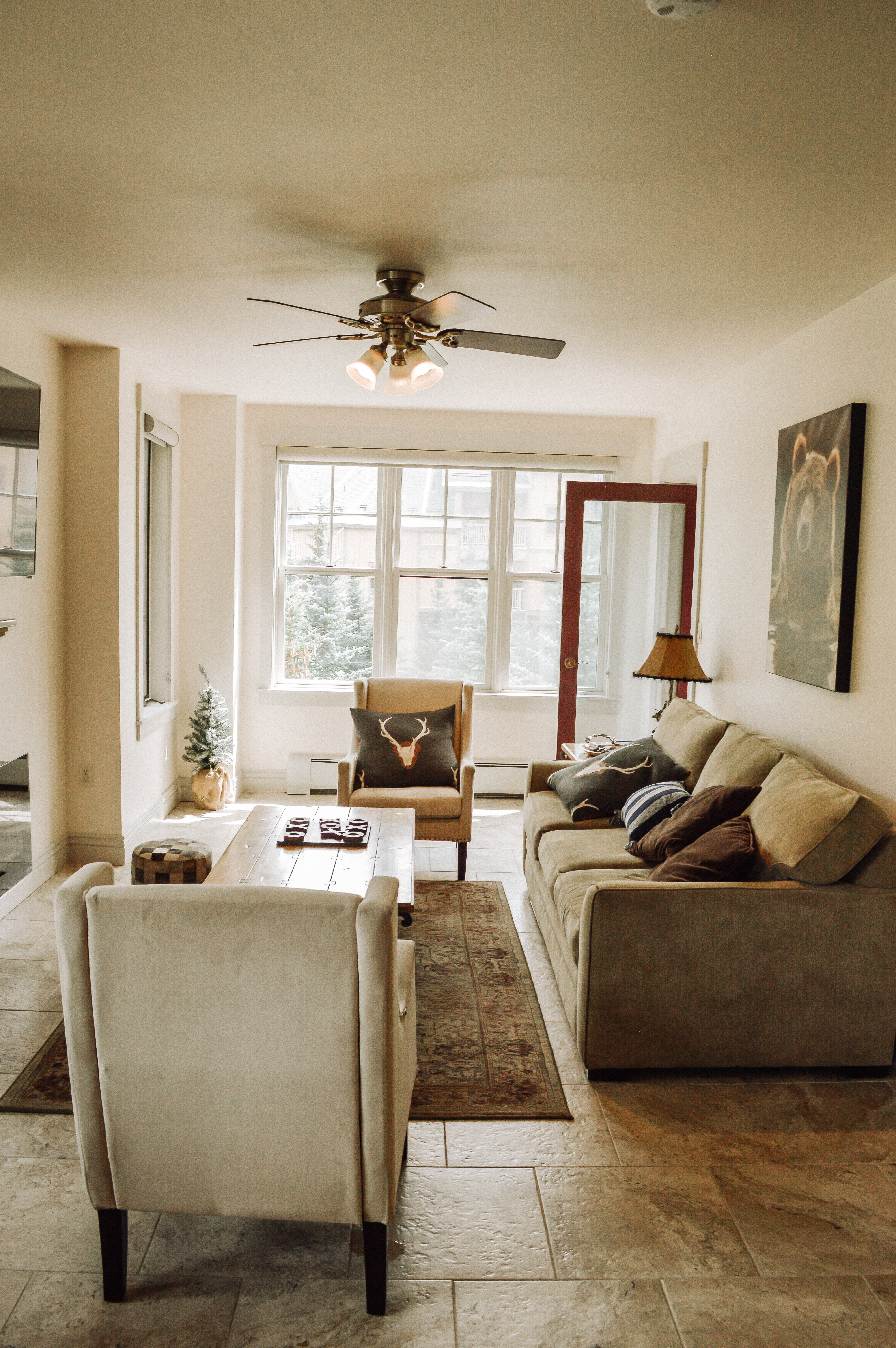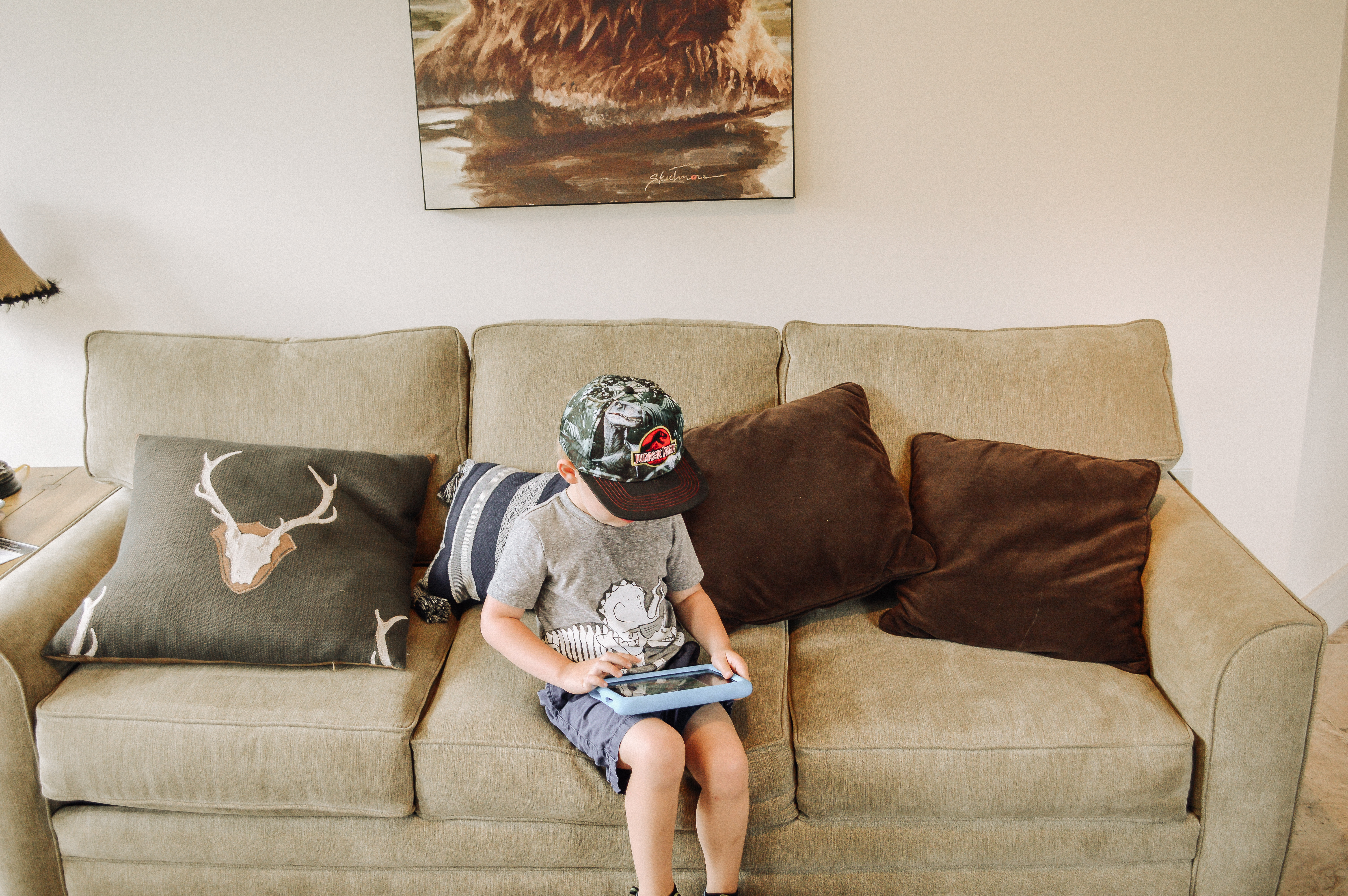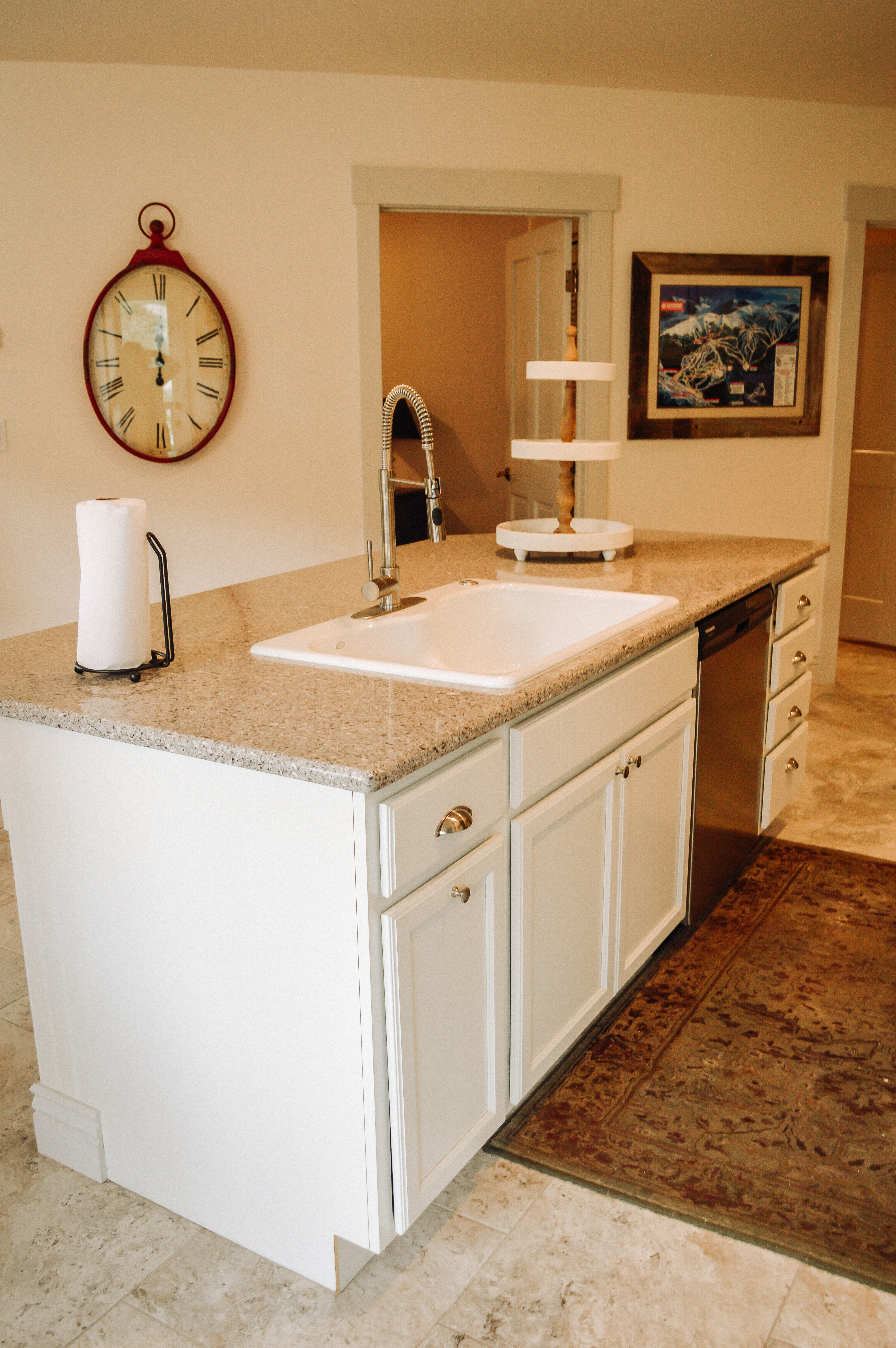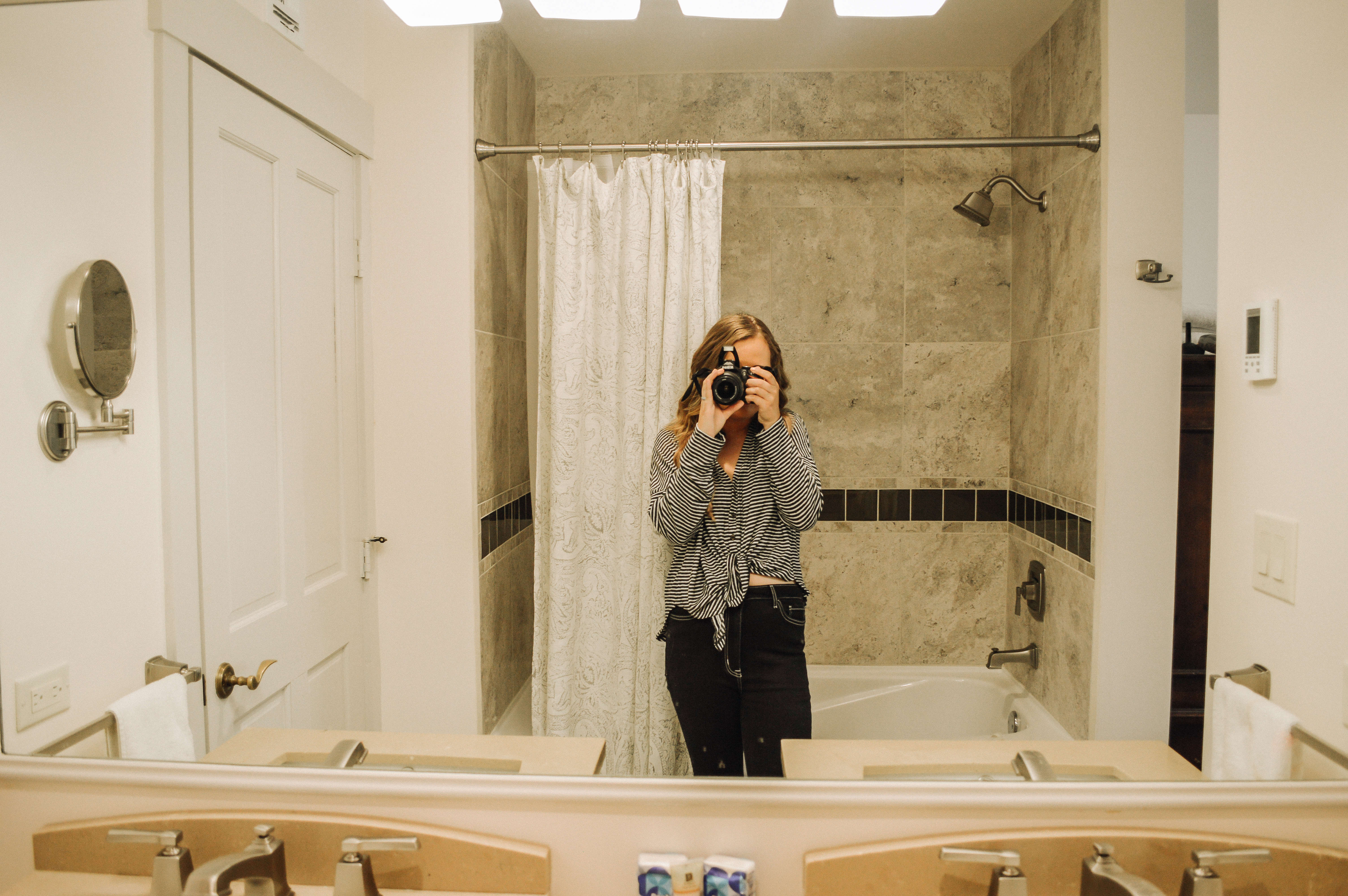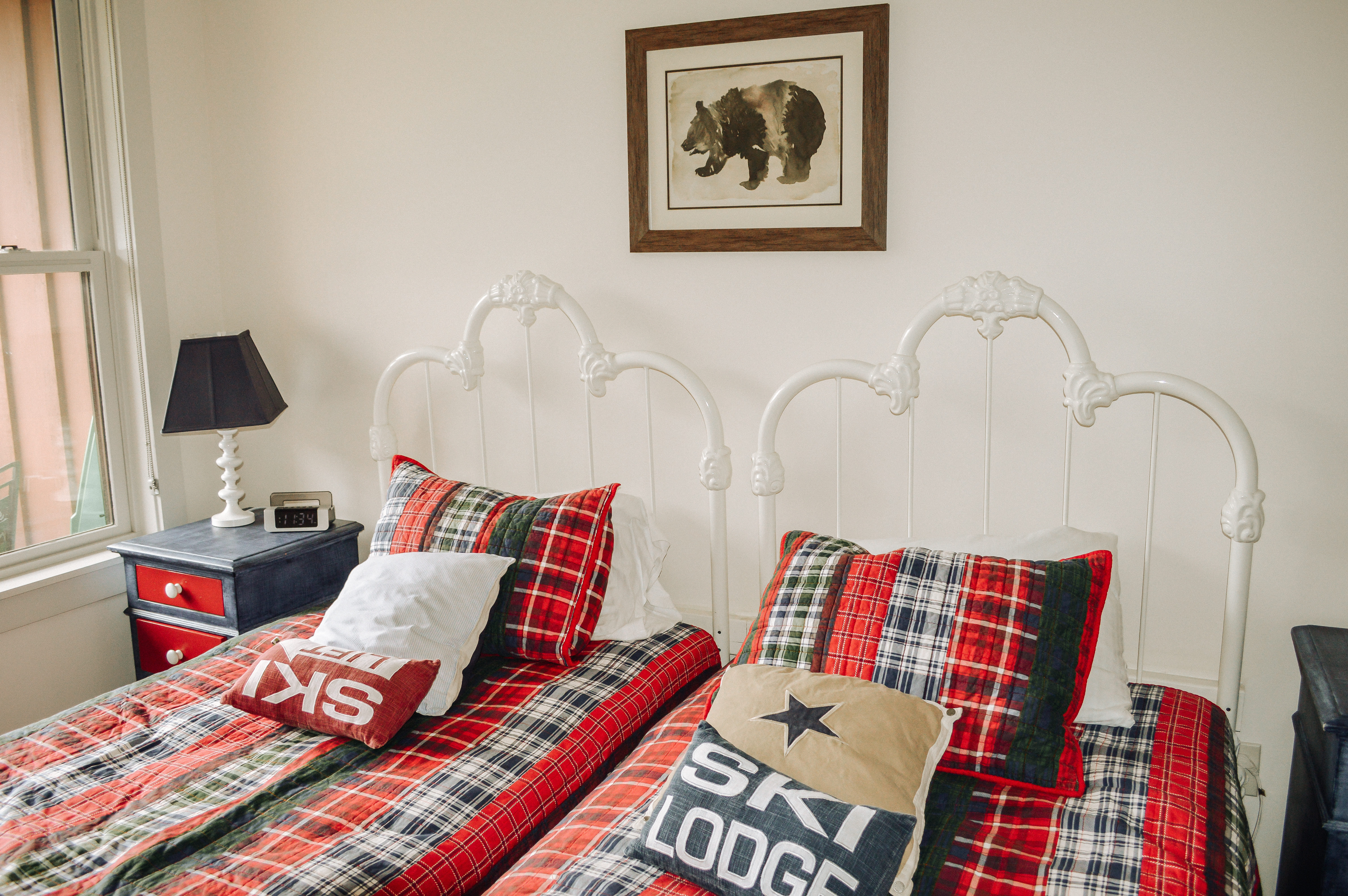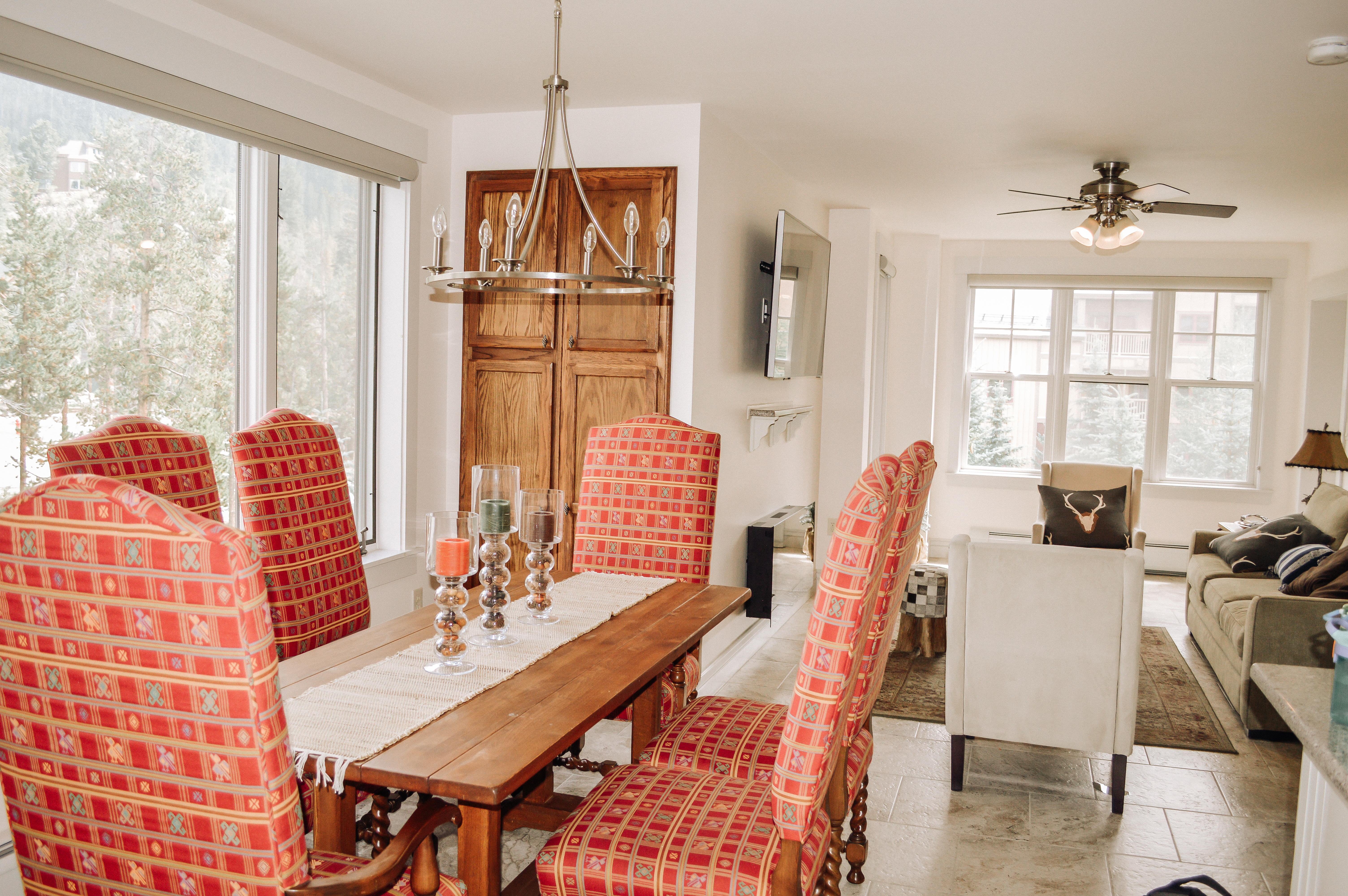 There were so many incredible amenities including a pool with a water slide, kids splash area, 2 hot tubs, a grilling area, a kid's playroom, pool tables, steam sauna, a fitness center, and a theatre room.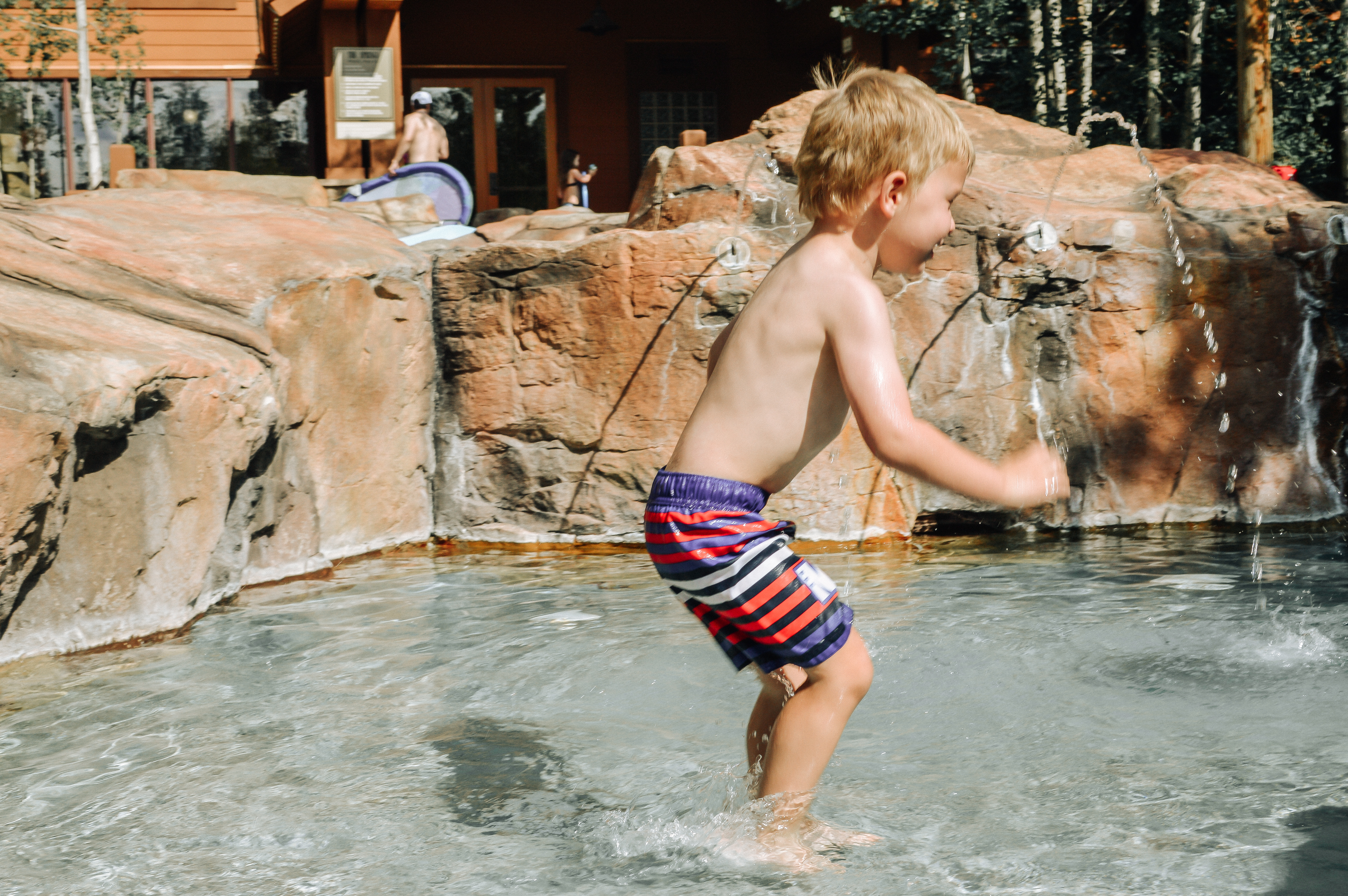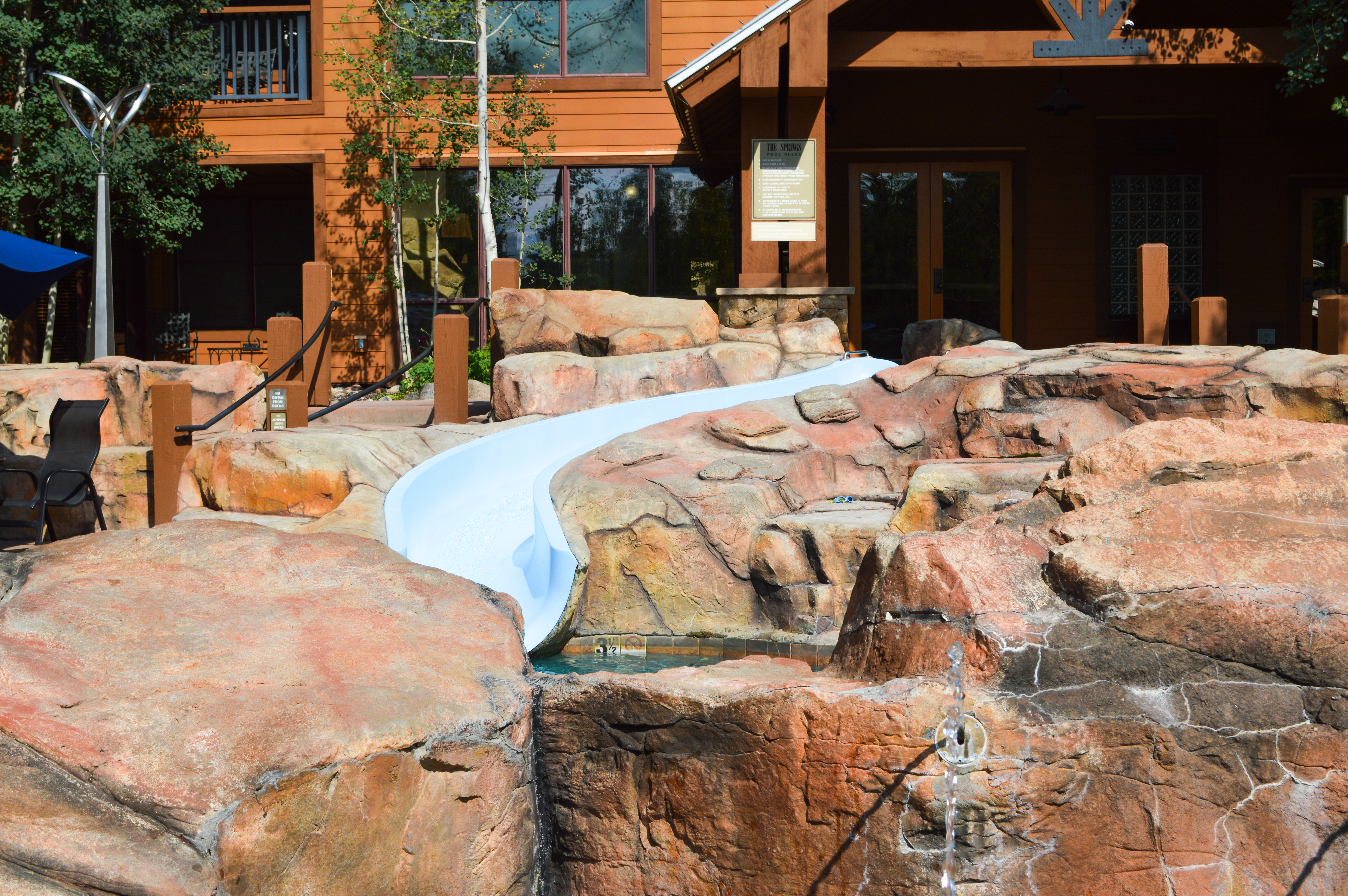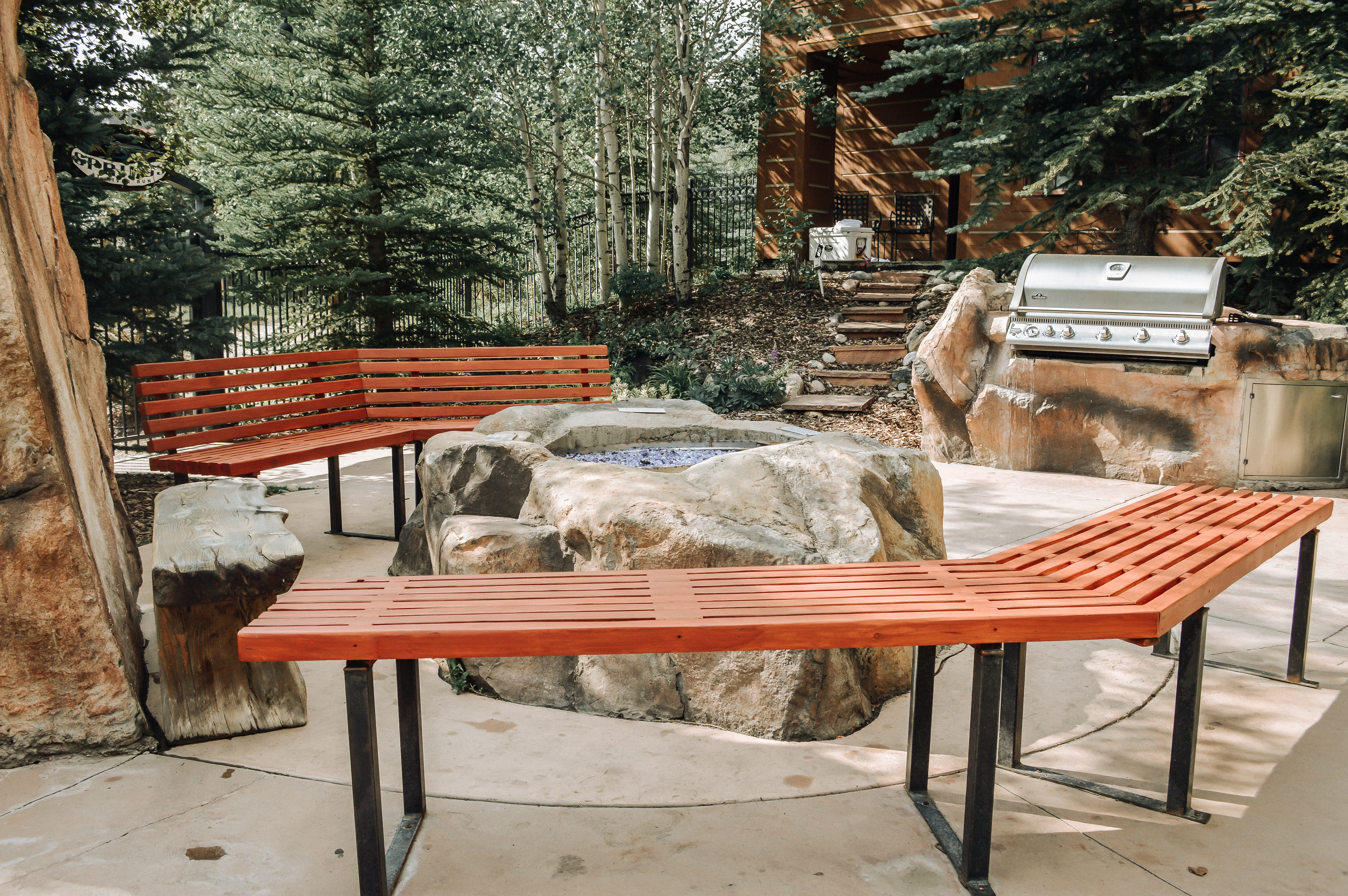 We loved staying here and can't wait to go back! We would highly recommend this condo to anyone looking to stay in Keystone. Head HERE to read our in-depth review and HERE to book!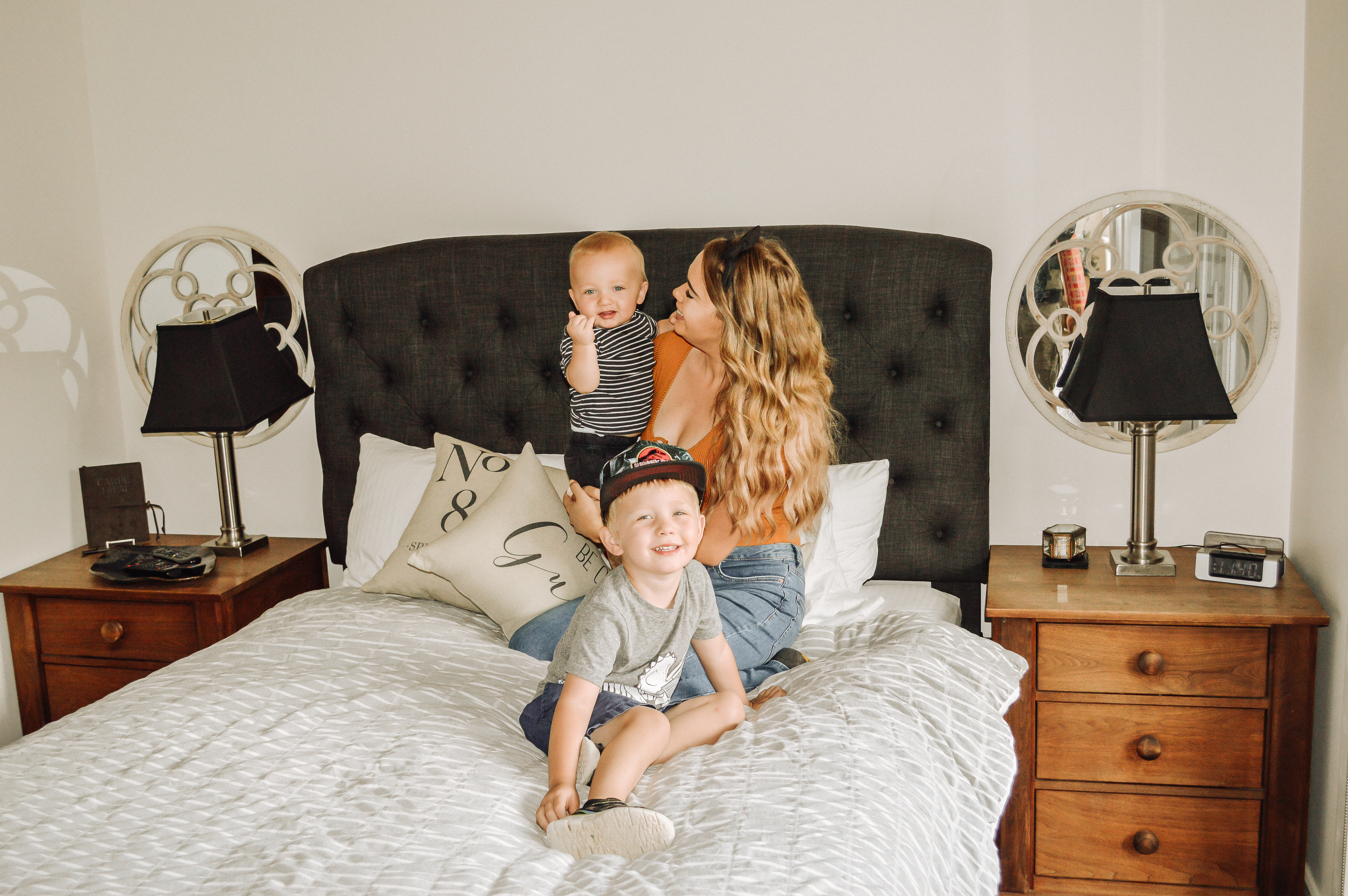 The Best Things to Do in Keystone CO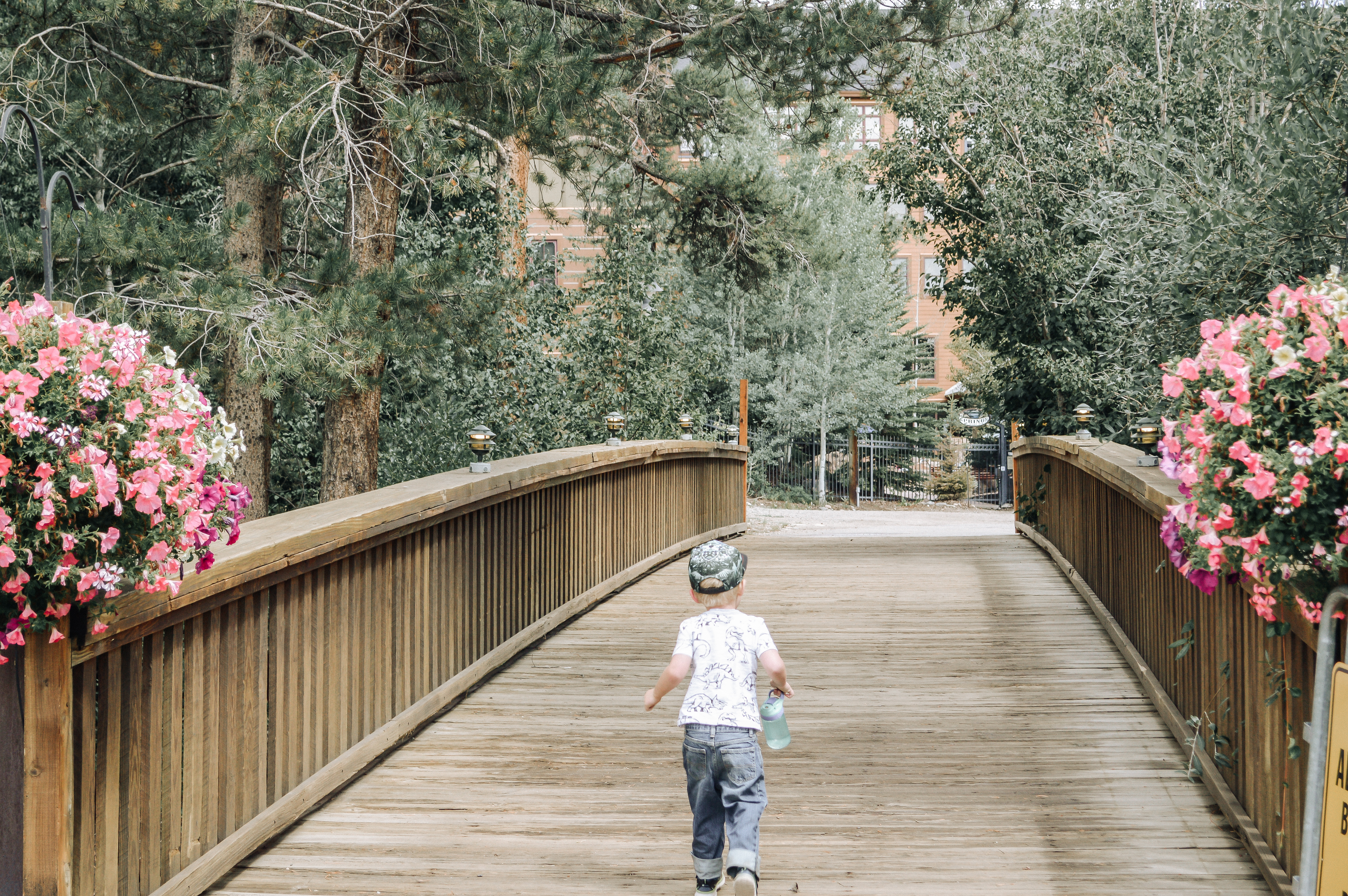 There is so much to do in this seemingly little town!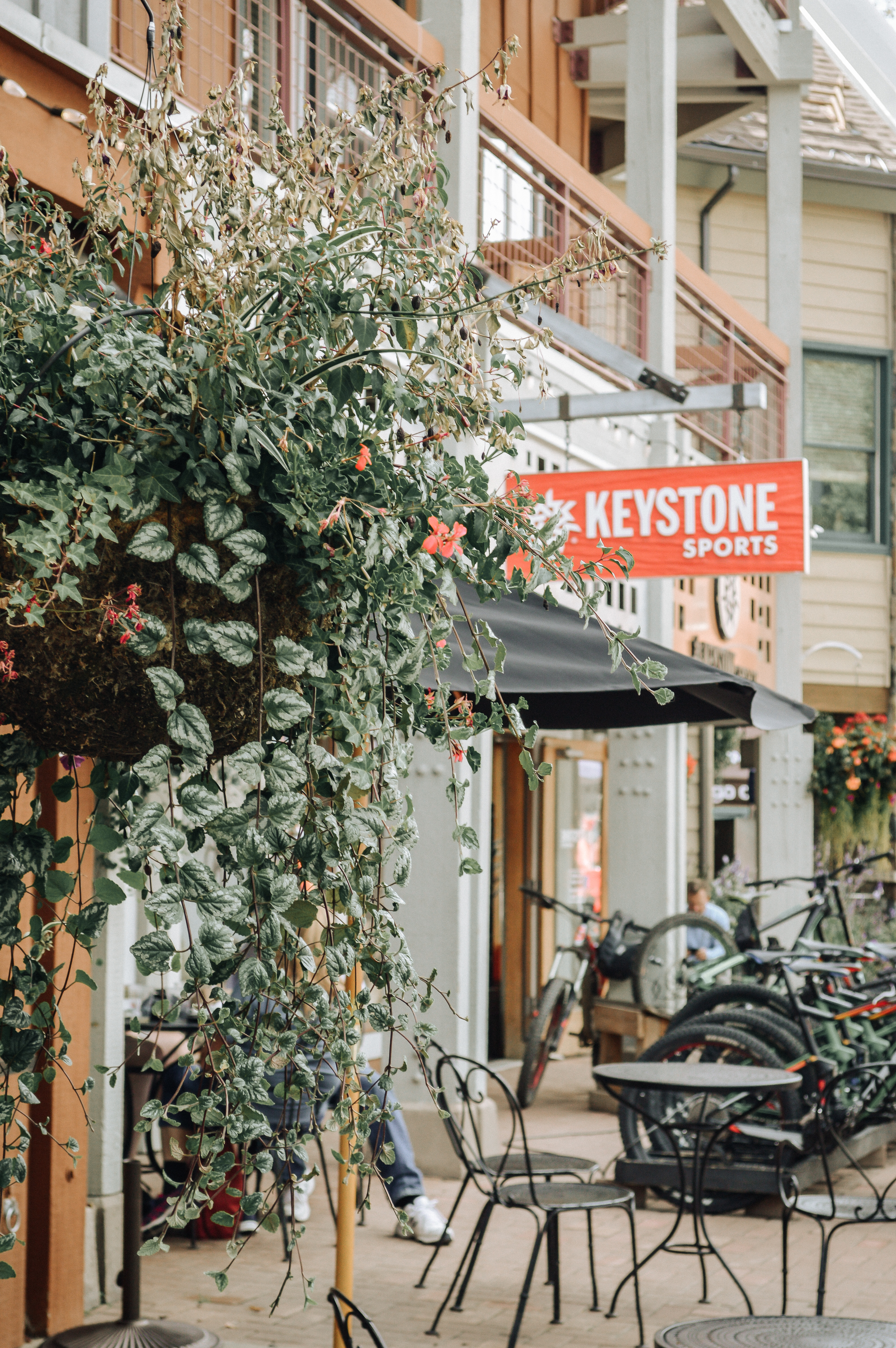 Ski/Snowboard
I had to start with the obvious. Opening day is just around the corner (November 9th) and Keystone is one of the BEST resorts in Colorado for skiing and snowboarding. Keystone offers 3 different peaks on site. Dercum Mountain (11,640 ft), North Peak (11,660 ft), and The Outback (11,980 ft). In addition to the 3 peaks, there is also The Bowls. The Bowls offer skiers and riders secret stashes, tree runs, and powder laps stretching across 1,000 acres. Head HERE to read more about skiing and snowboarding at Keystone.
Mountain Biking
In the summer, the peaks I mentioned above make for amazing all terrain mountain biking.
Kidtopia
We meant to stop by the Kidtopia festivities on the days we were there but got too busy! Kidtopia offers a different activity for kids every day of the week! Events include summer movie matinee, family nature hike and crafts, meet the draft horses, forest quest, face painting and craft-er-noon, super snake river science, and strider balance bike races! All Kidtopia events and activities are FREE!
Dinner Wagon Ride
We had one of these booked for Saturday night but unfortunately, it was cancelled due to lack of reservations. We were devastated because it sounds so fun! In the summer, it's a wagon ride, and in the winter, it's a sleigh ride! It starts with an  horse-drawn wagon ride through the valley. Once you arrive at your destination, there will be lively music and a hearty meal waiting for you!
There are so many other things to do at the Keystone Resort including mountain top yoga, a visit to the spa, stand up paddle boarding, summer snow tubing, fly fishing, white water rafting, ATV tours, horseback riding, guided hikes, golf, festivals, and more! And that's just the summer stuff!
Head Up the Mountain in a Gondola
When visiting in the summer, the lifts and gondolas are still running both for mountain biking and for leisure! You can take the gondola up and enjoy the views. Once you're at the top you can hike and explore, play games, and eat at the restaurant (see below)!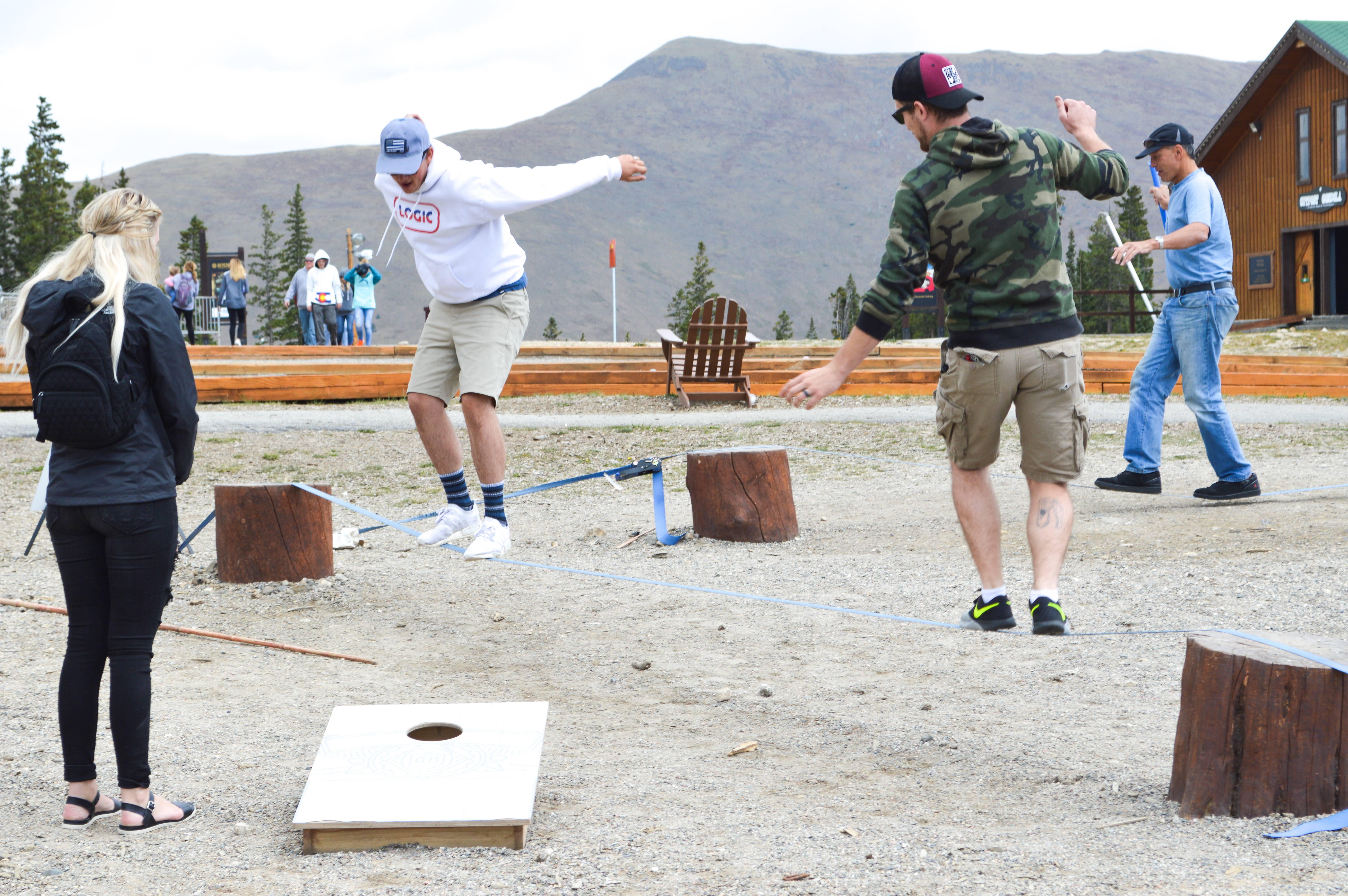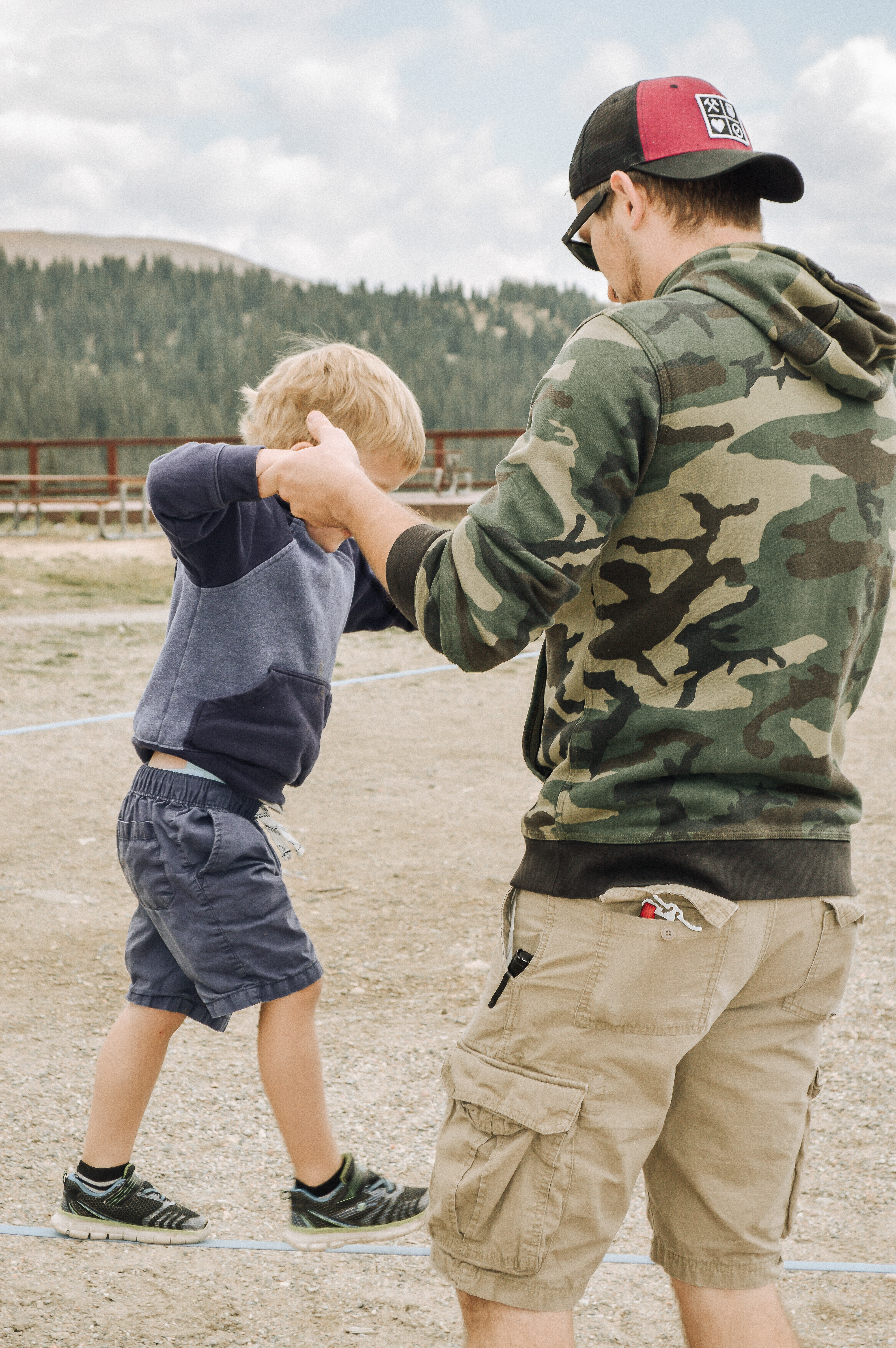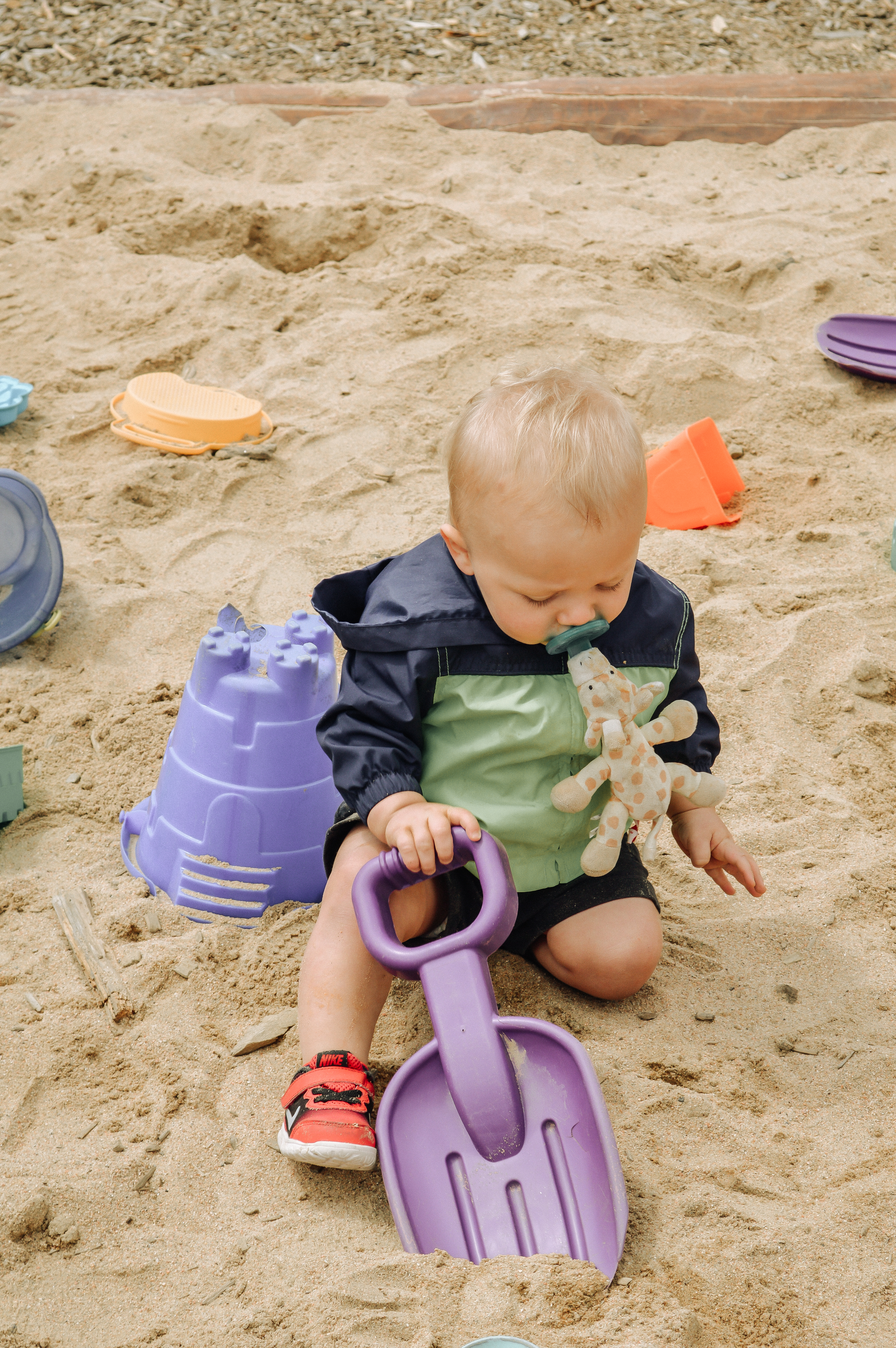 Where to Eat in Keystone CO
While we were there the Mountain Town Music Festival was going on, which was coupled with a food contest! I was so honored when they asked me to be a judge! That meant I got to try every single dish and vote on which would win in both sweet and savory categories.
It was a lot of food! Luckily, I had my family there with me to help me finish it. I had a few bites of each dish so I could judge it fairly, then passed the rest on so I wouldn't get too full! I rated everything on a scale of 1-10. I'll be sharing each restaurant, it's dish, and my thoughts here! Keep in mind that most of these dishes are not regular menu items, but I feel they still represent the culinary flair of the restaurant. The restaurants were challenged to create a dish surrounding elk, palisade peaches, or corn if they wanted to. I didn't get a chance to take a picture of every dish but I'll share the ones I did!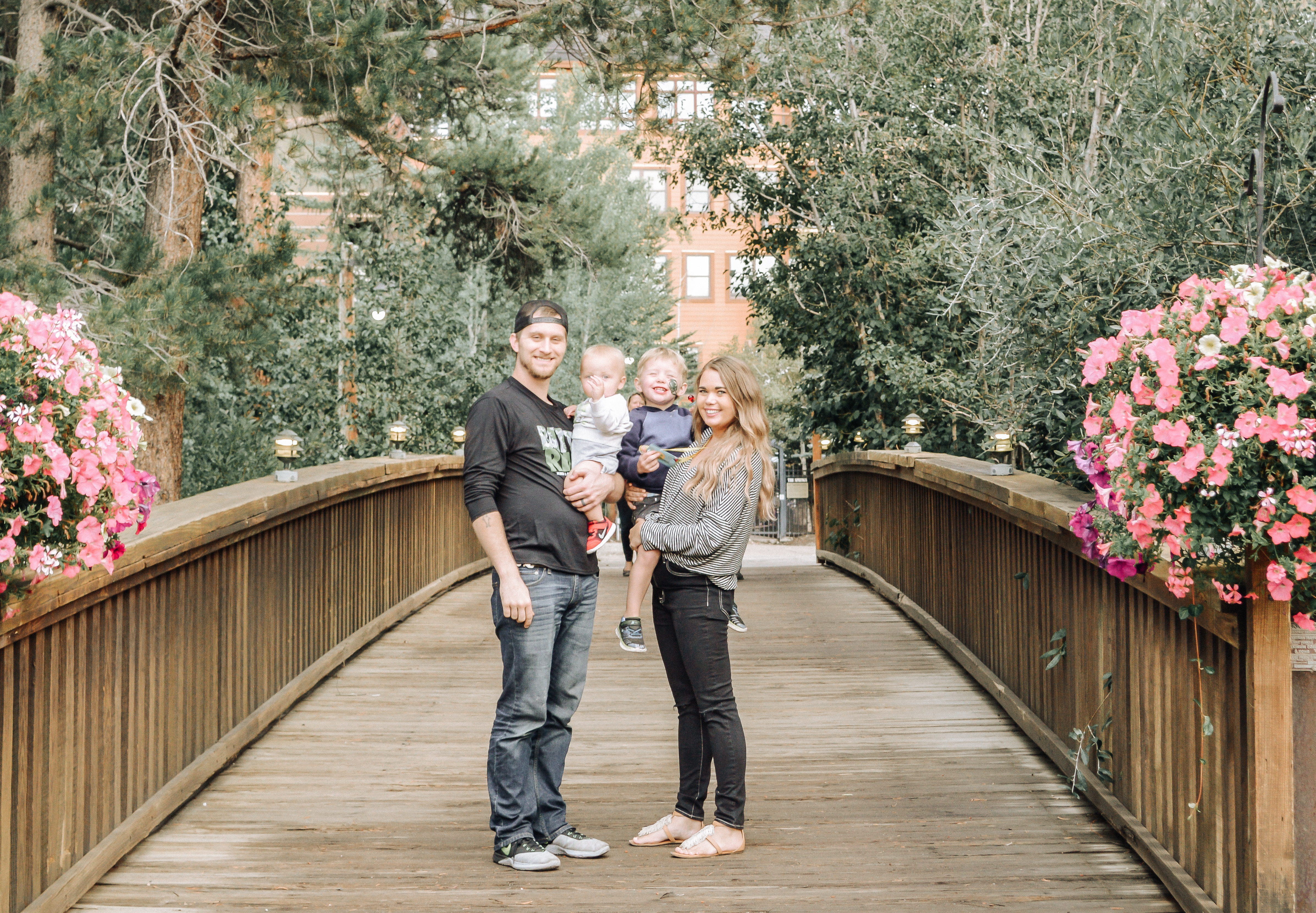 Mountain Dweller Coffee Roasters
Nitro Cold Brew
This was just okay. I only drink my coffee iced or cold brewed and I was not a huge fan. It was kind of weak tasting but that's just me!
Higgles Ice Cream
Flavors: Palisade Peach, Olathe Corn with Fruit Swirl, White River NF Wildflower Honey with Palisade Lavender, Palisade Peach Brown Sugar and Butter, Almond Toffee, Vegan Peach
We quite enjoyed the ice cream. We tried every flavor! The Olathe Corn with Fruit Swirl was surprisingly good! My favorite was the Palisade Peach Brown Sugar and Butter
Dos Locos
Pork Taco and Cod Fish Taco both served with Pico de Gallo and Southwest Sour Cream
I'm not a fan of fish so I only tried the pork and WOW. The meat was tender and the southwest sour cream was amazing. My husband raved about the Cod Fish taco too!
Pizza on the Run
Elk Sausage Pizza
This was amazing. It was kind of odd because there was no sauce. Just crust, cheese, and elk sausage. The cheese was AMAZING. I don't know what blend it was but it was perfect and sauce probably would've overpowered it. We loved this pizza!
9280 Taphouse
Housemade Applewood Smoked Bacon and Elk Mac and Cheese
Amazing, Incredible. Original. Fantastic. I love a good bacon mac and adding the elk just made it that much better. My kids gobbled this up!
Timber Ridge
Housemade Pork Broth Ramen with Braised Chicken And Vegetables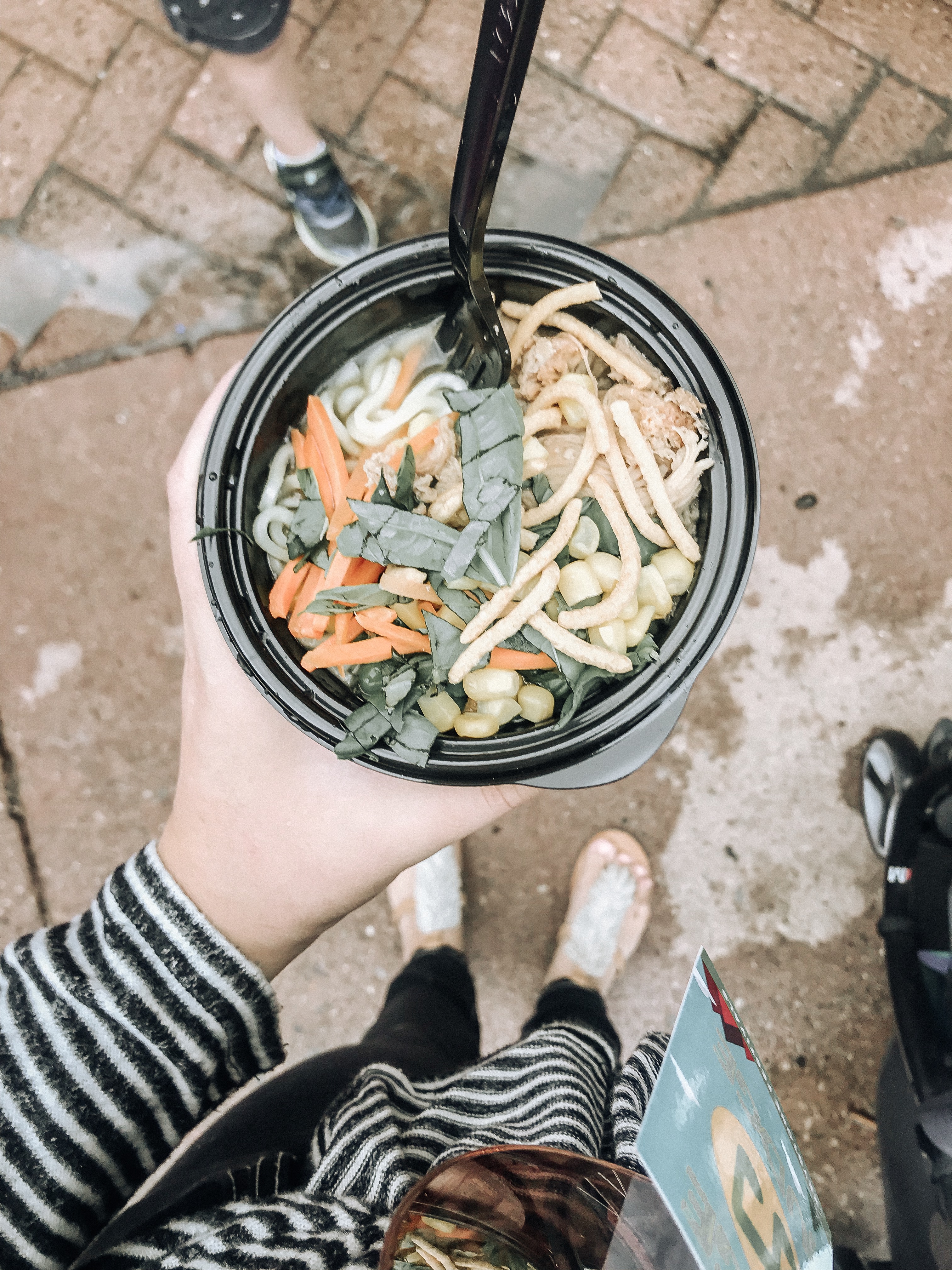 This was seriously yummy. I love ramen bowls and the braised chicken was so tender and delicious!
Keystone Stables
Roasted Olathe Sweet Corn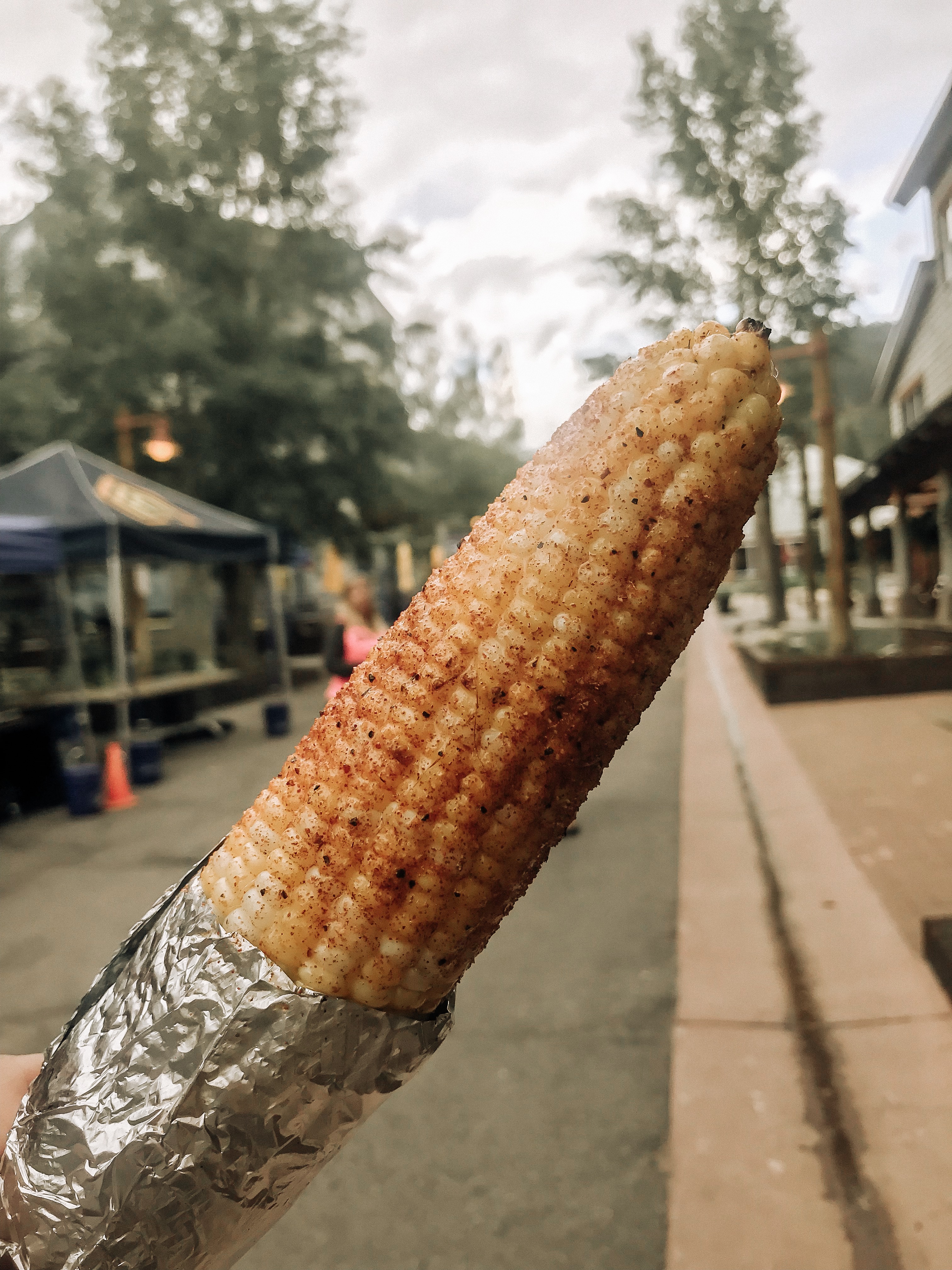 The corn was amazing. So sweet and roasted perfectly. I was a little underwhelmed by the topping choices but the corn itself was roasted so well that it made up for it. We topped ours with butter and chipotle seasoning.
New Moon Cafe
Grilled Brown Sugar and Bourbon Glazed Peaches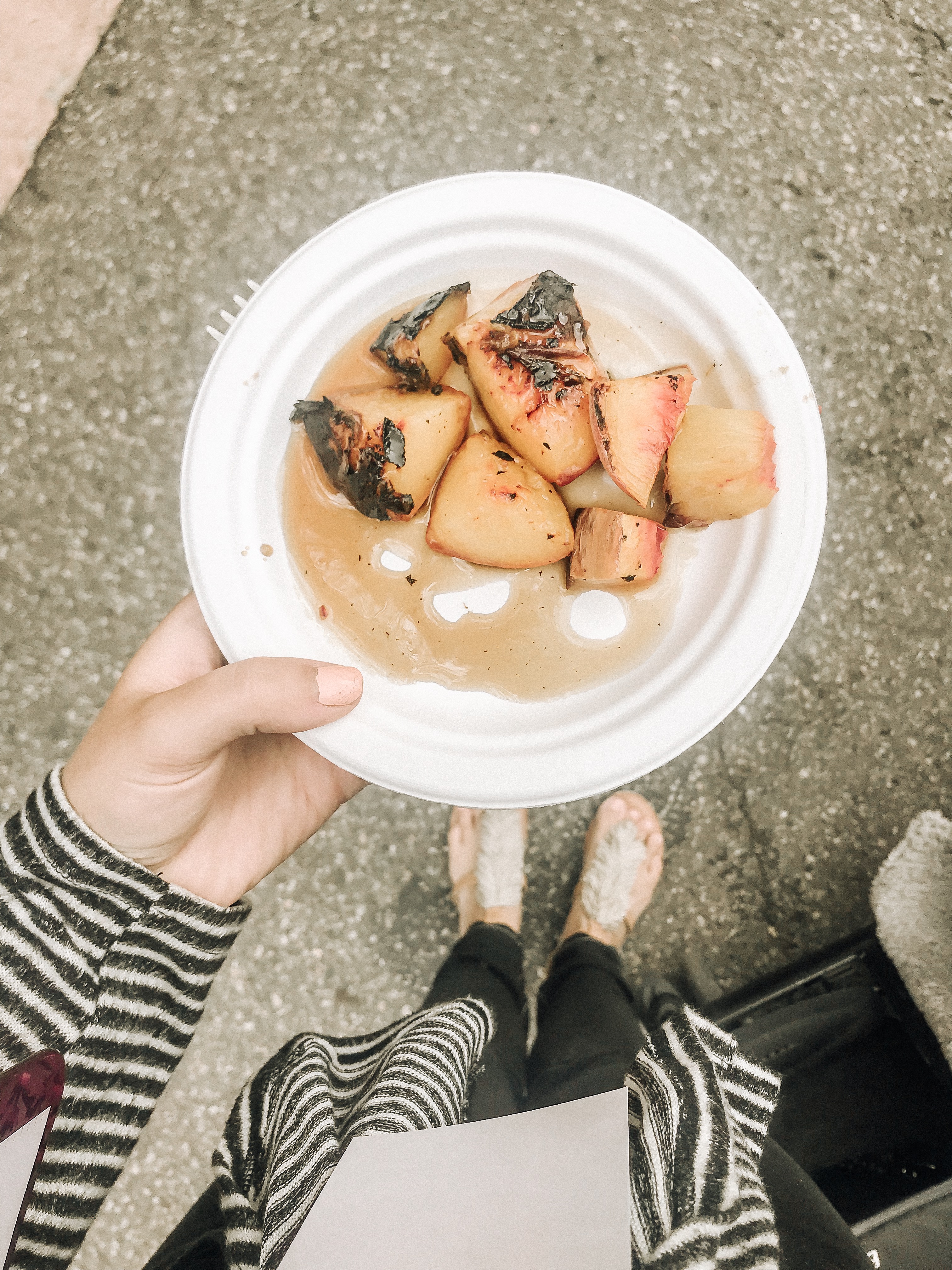 Holy wow. These have won the contest in the sweet category 2 years in a row and I can see why. They were so amazing. I scored them a perfect 10/10 and gave them my winning vote. SO YUMMY.
Inxpot
Chicken Corn Chowder with Jalapeño Corn Bread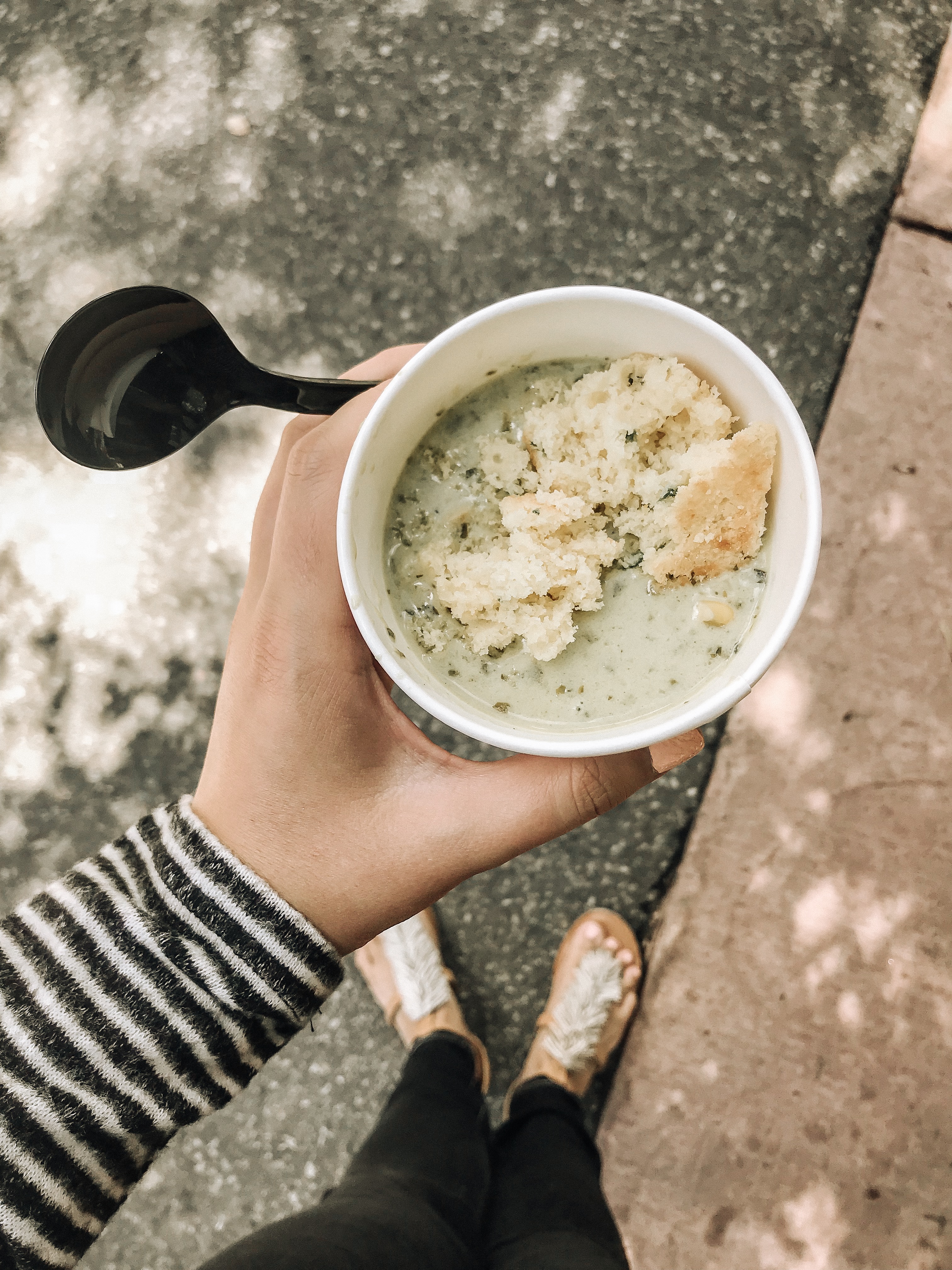 I don't like corn chowder or jalapeños so I thought my husband was going to have to try this one for me. I had a tiny bite and knew instantly I was wrong. I ate almost the whole thing it was so creamy and delicious with just the right amount of heat. It got a 9/10 from me and was easily my second favorite dish of the day!
Snack Shack
Pretzel Rod with Beer Cheese Dipping Sauce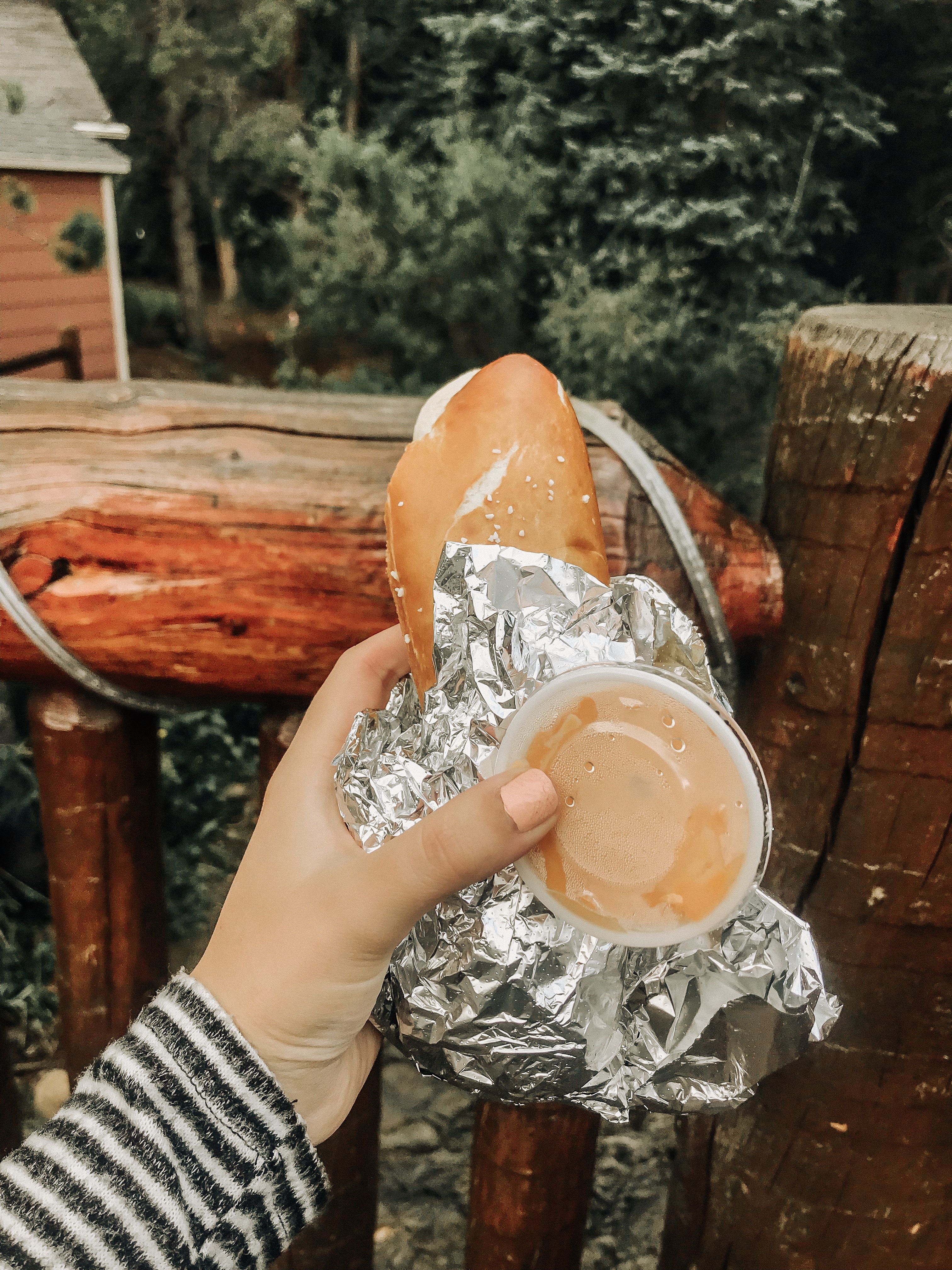 Belgium Waffle Dipped in Chocolate with Whipped Cream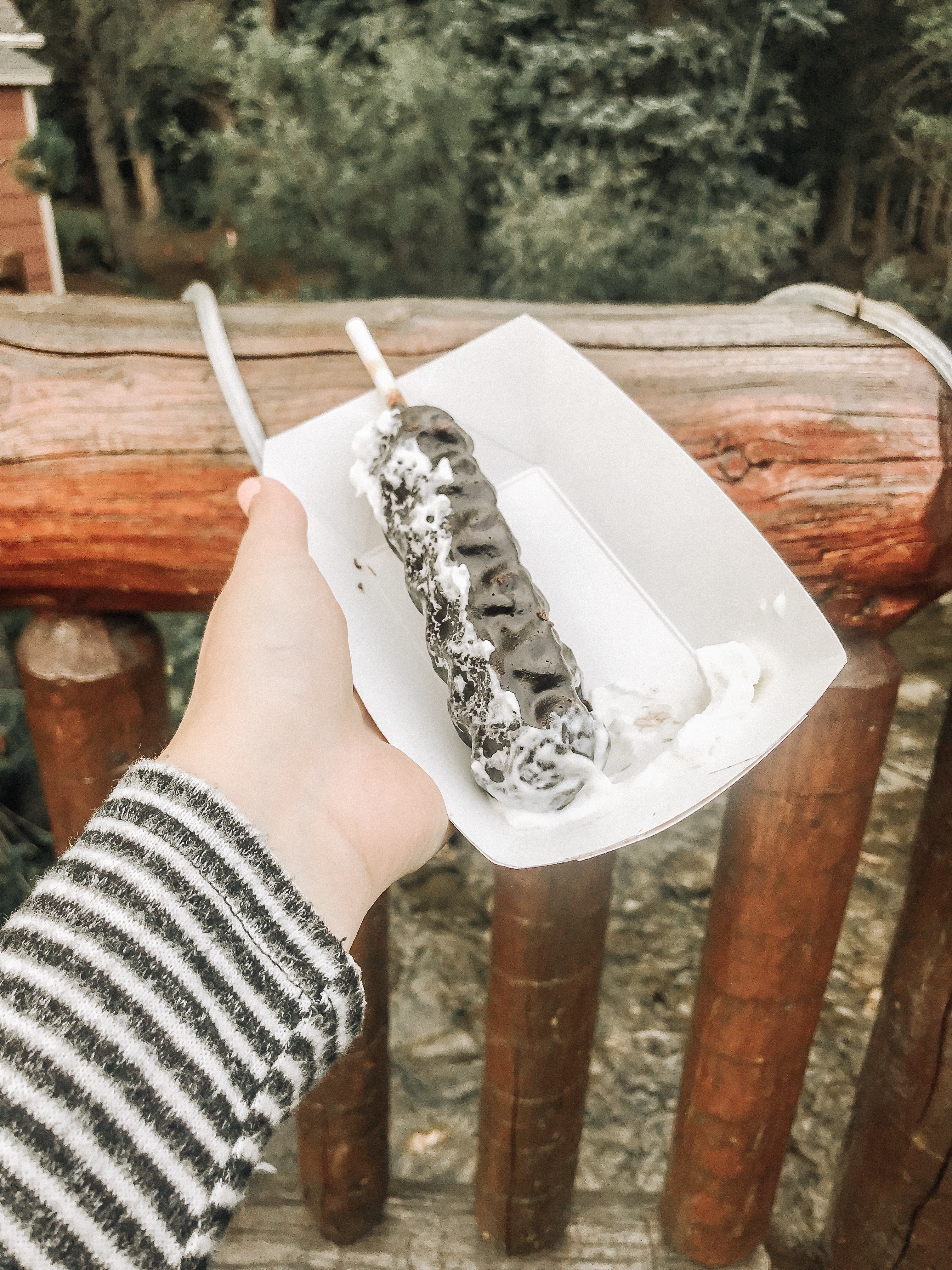 The Snack Shack entered into both the savory and sweet categories and I really enjoyed their dishes. The pretzel was fluffy and the beer cheese dipping sauce was incredibly good.
The waffle was actually amazing. The waffle was so fluffy yet dense so it didn't crumble when you bit into it. The dark chocolate gave it just the right amount of sweetness!
Last Lift
Last Lift Nachos- Fried white corn tortilla chips, chilli seasoned ground buffalo, pork, and elk with queso blanco sauce, roasted corn and black bean salsa, guacamole, and cilantro spring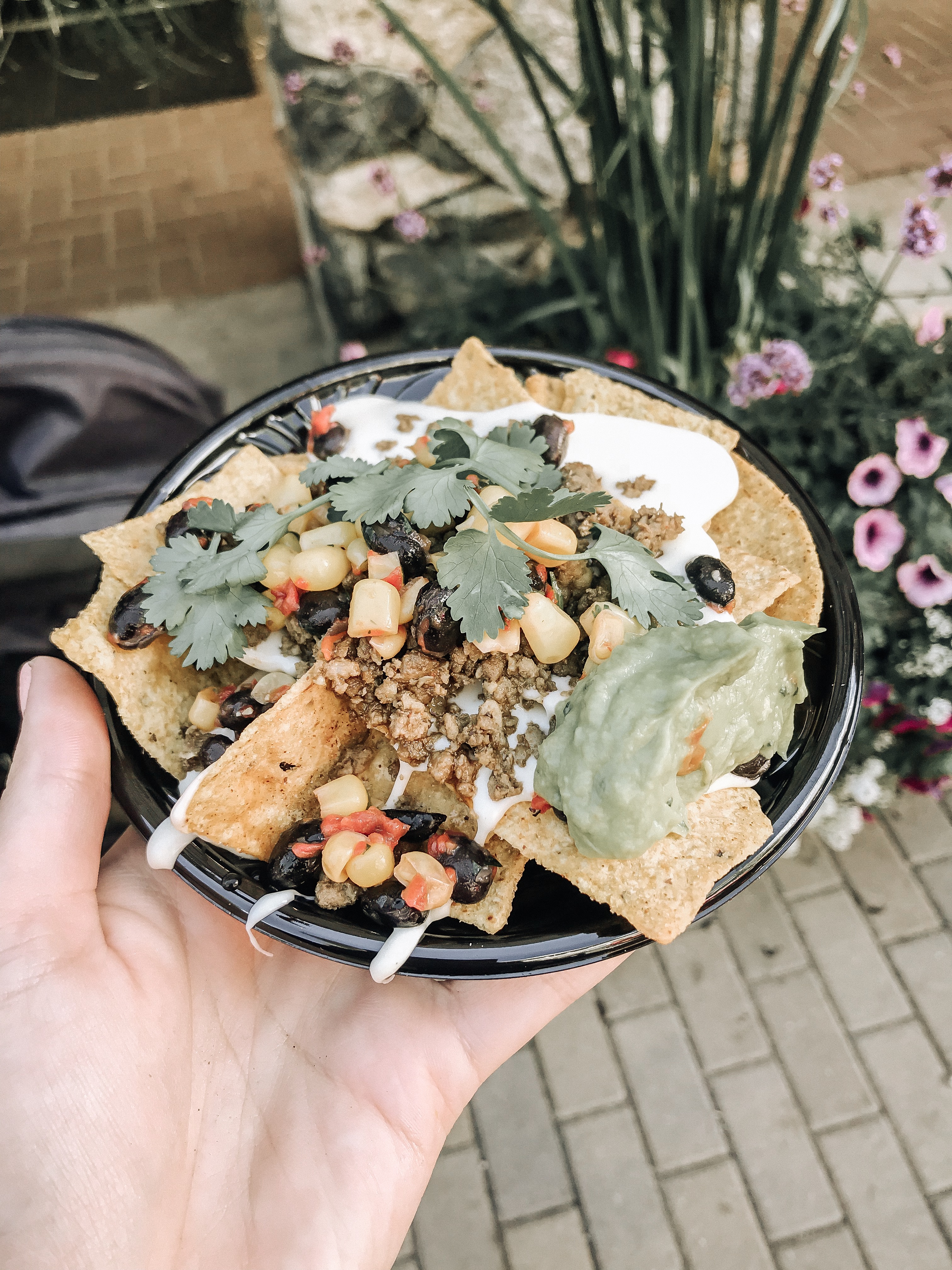 These were to die for. They actually won in the savory category! The meat was impeccable. That chilli seasoning…oh my gosh. And the queso blanco was amazing. We cleaned the plate.
Der Fondue Chessel
Chocolate Fondue- Milk Chocolate with an assortment of dippers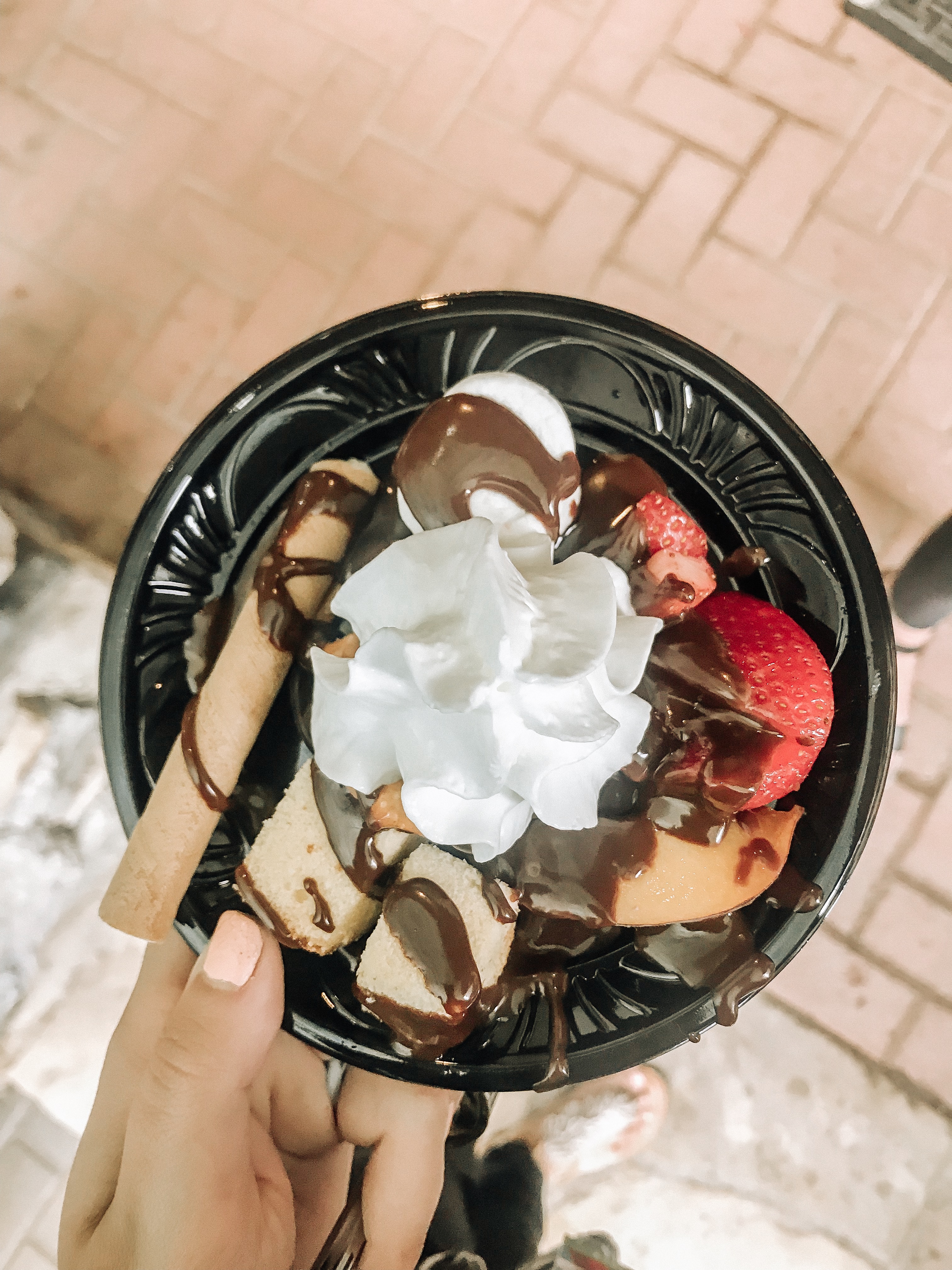 The fondue was great. Super creamy and sweet. The dippers were yummy too! Pretzels, marshmallows, peaches, strawberries, cookies, etc. Very yummy!
Mountain Top Cookie Shop
Cookies- Traditional, Dipped, Sandwich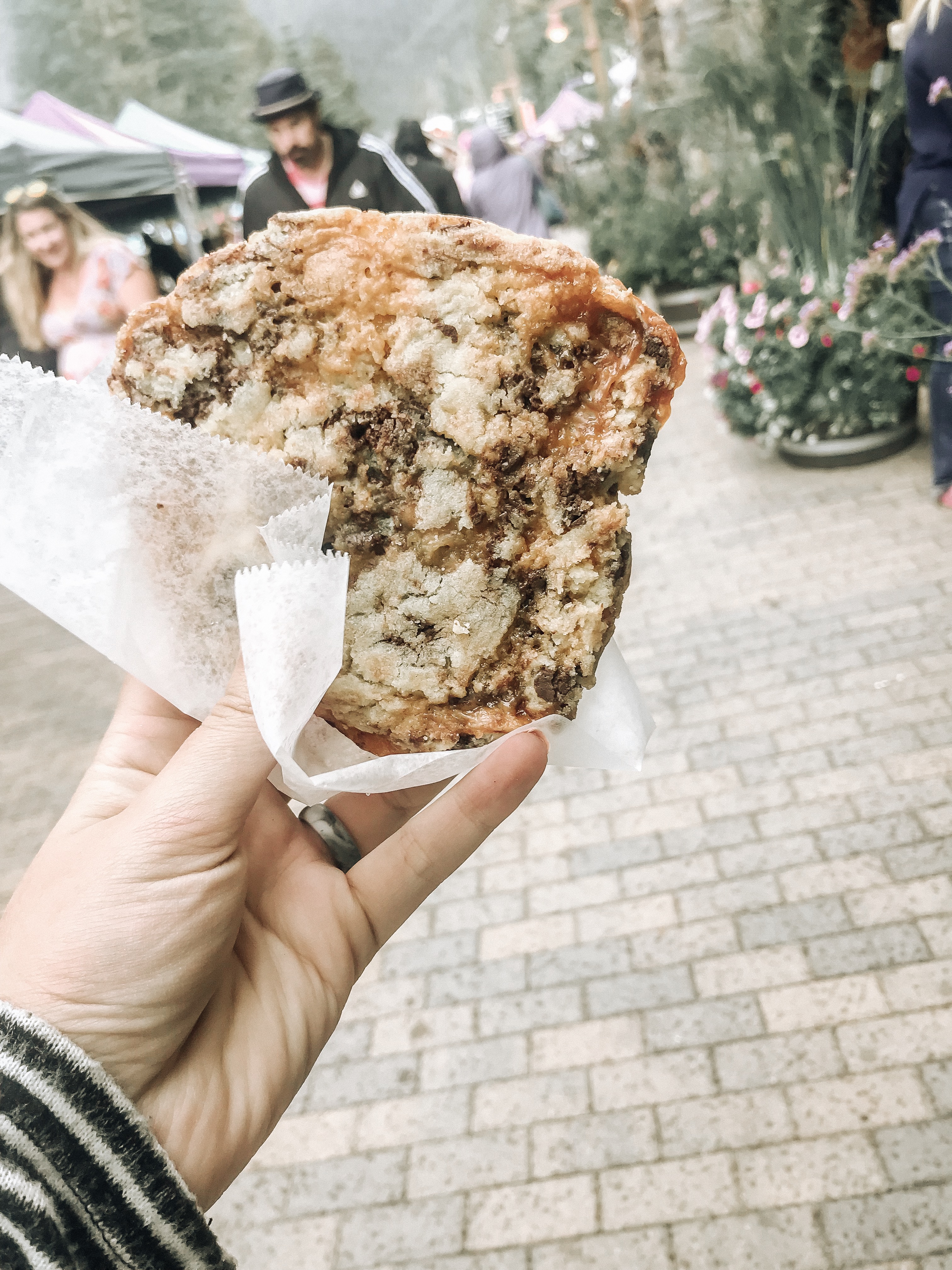 I tired a traditional cookie. It was salted caramel chocolate chip and I wasn't blow away. It was just a liiiiittttllllee too salty. They had such a wide assortment of cookies though, I wish I had sampled a few more flavors so I could really get a feel of it though, I'm sure they have some delicious ones!
Luigi's Pasta House
Peach Cannoli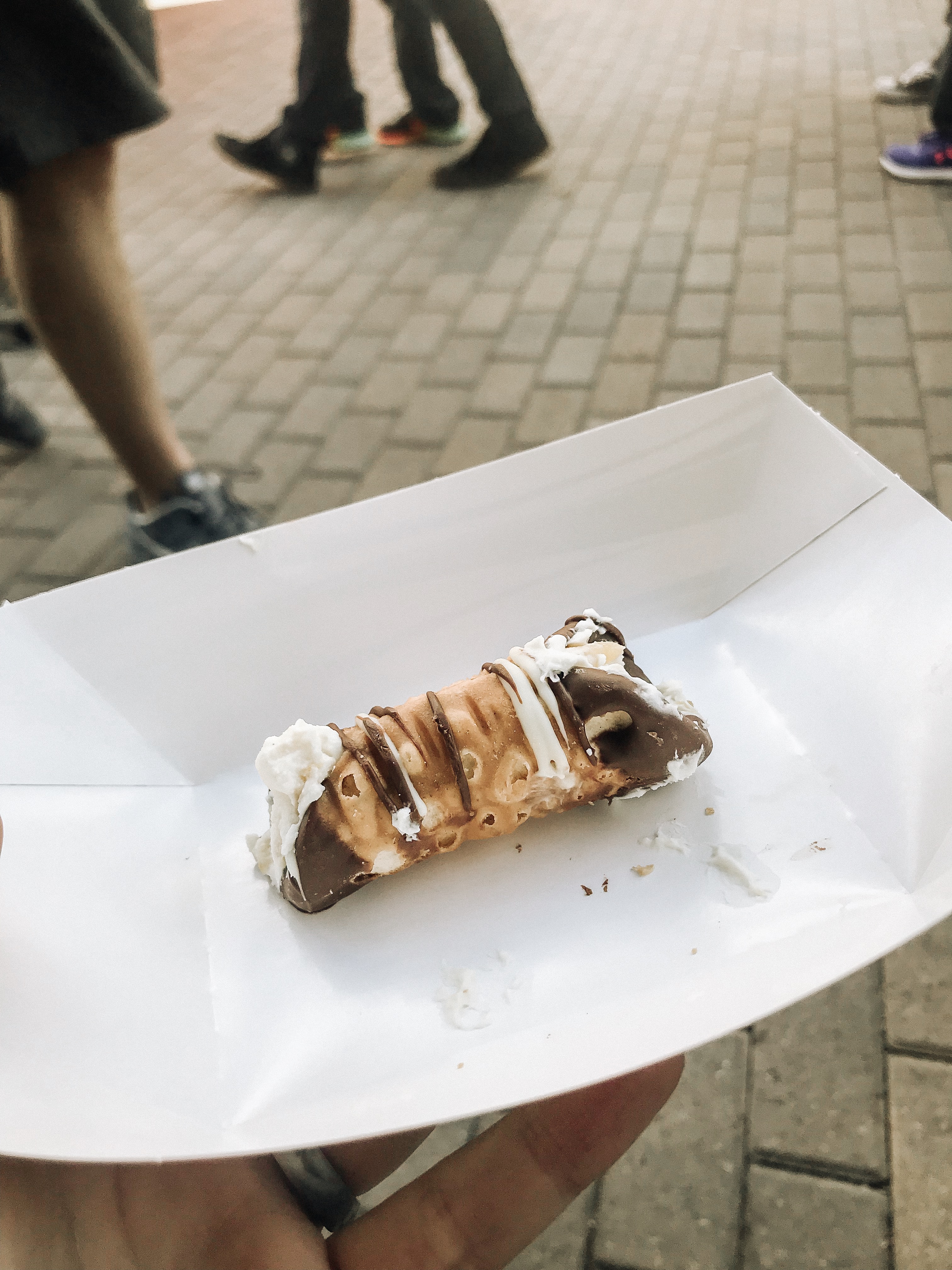 This was really good. I'm a big cannoli fan but have never tried a peach one! It was filled with peach cream on the inside that was very good.
Zuma Roadhouse
Pulled Pork Slider with Peach Marmalade and Goat Cheese on a Sweet Potato Roll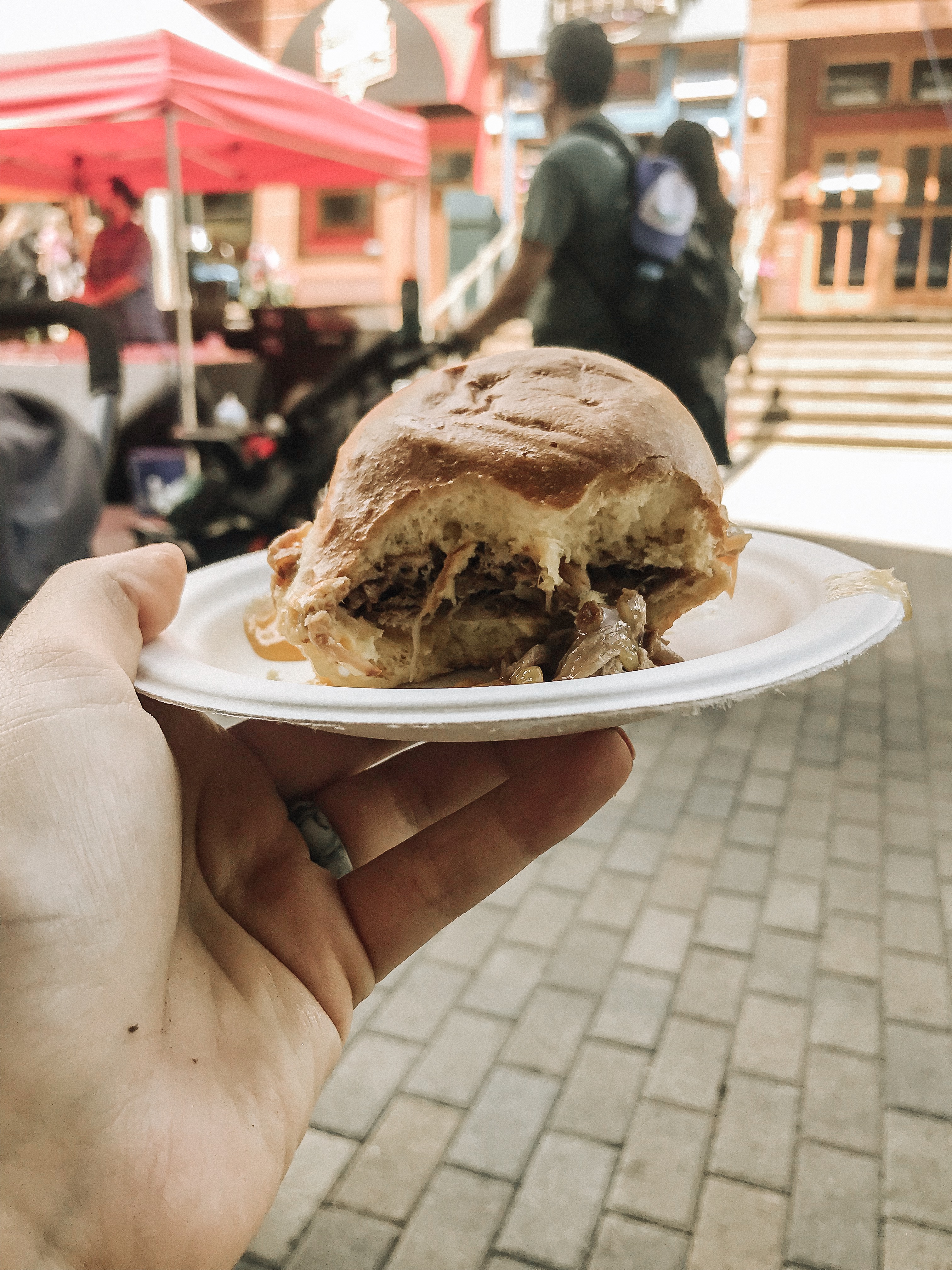 Warm Peaches and Cream Topped with Honey Granola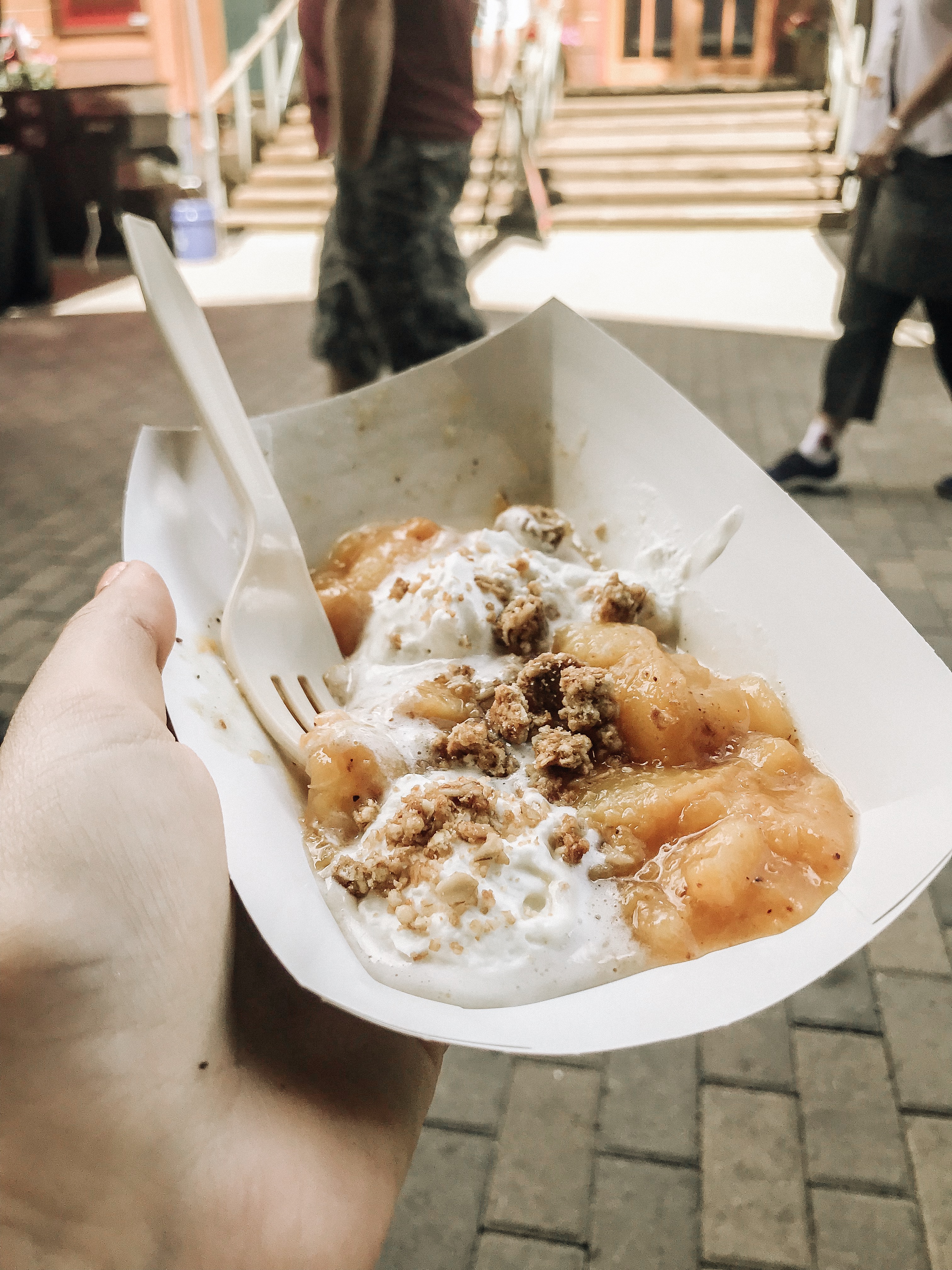 Zuma Roadhouse also entered in both the savory and sweet categories and did not disappoint. The pulled pork slider was one of my favorite dishes all day. I live for a good sweet potato roll. The warm peaches and cream was good too. A very light yet filling dessert.
Kickapoo Tavern
Elk Burgers with Palisade Peach Habanero Jelly and Cream Cheese Spread
Olathe Mexican Street Corn with Chipotle Cilantro Aioli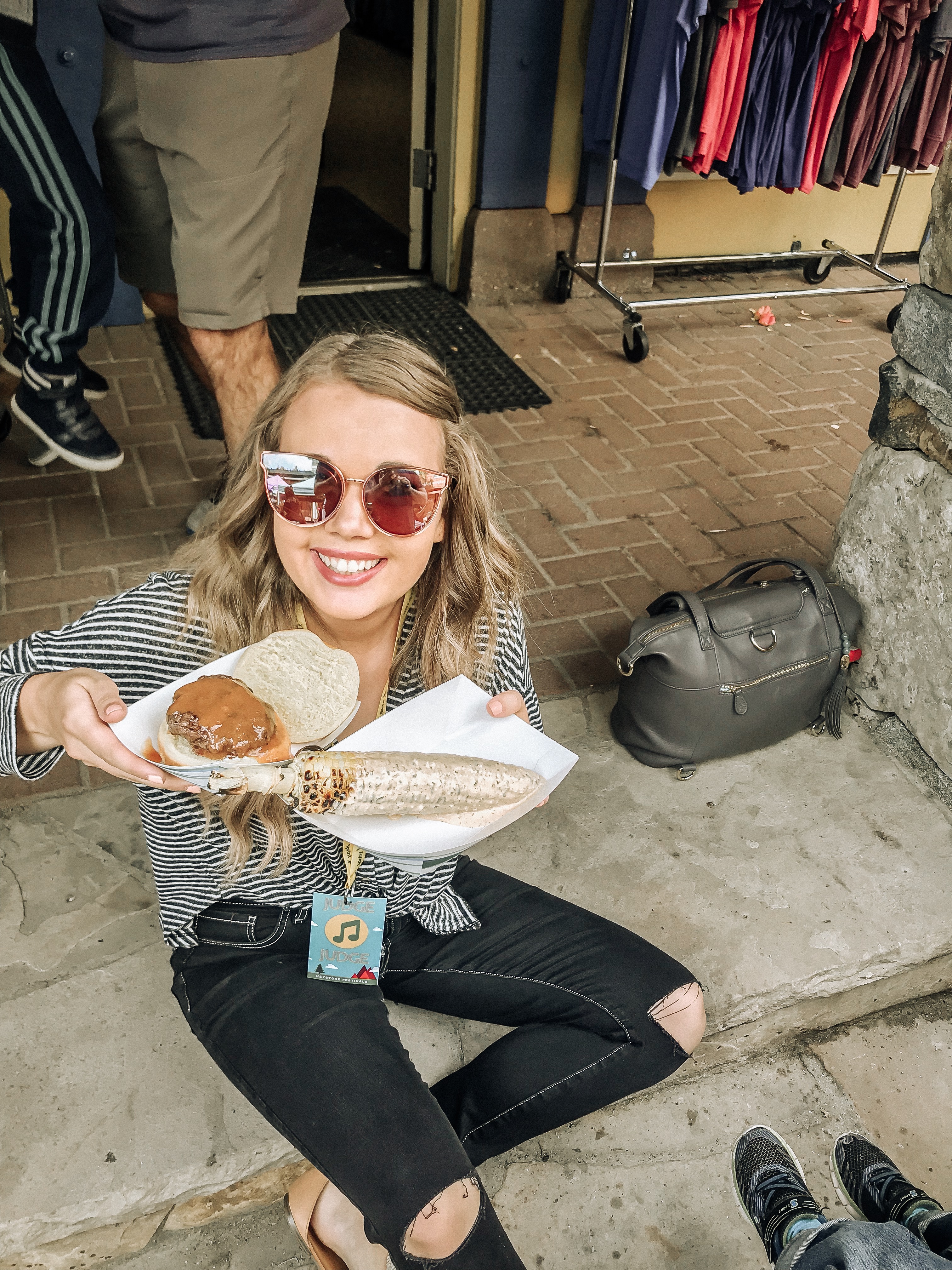 Kickapoo Tavern entered 2 dishes into the savory category and honestly, thank goodness they did. This was my favorite dish all day and got my vote for overall winner in the savory category. You guys….this elk burger was everything. I am not even exaggerating. It was so incredible. The peach habanero jelly and cream cheese spread complimented each other SO well. It was the perfect amount of sweet and heat and then the burger itself was just…divine. After we sampled this dish both my husband and my brother had 2 more…each. That's how good it was! The oalthe mexican street corn was amazing too, That chipotle aioli was so yummy. I wish I was eating this right now.
Colorado Mountain College
Peach Empanadas- Peach filled pastry, deep fried and dusted with cinnamon sugar. Served with vanilla ice cream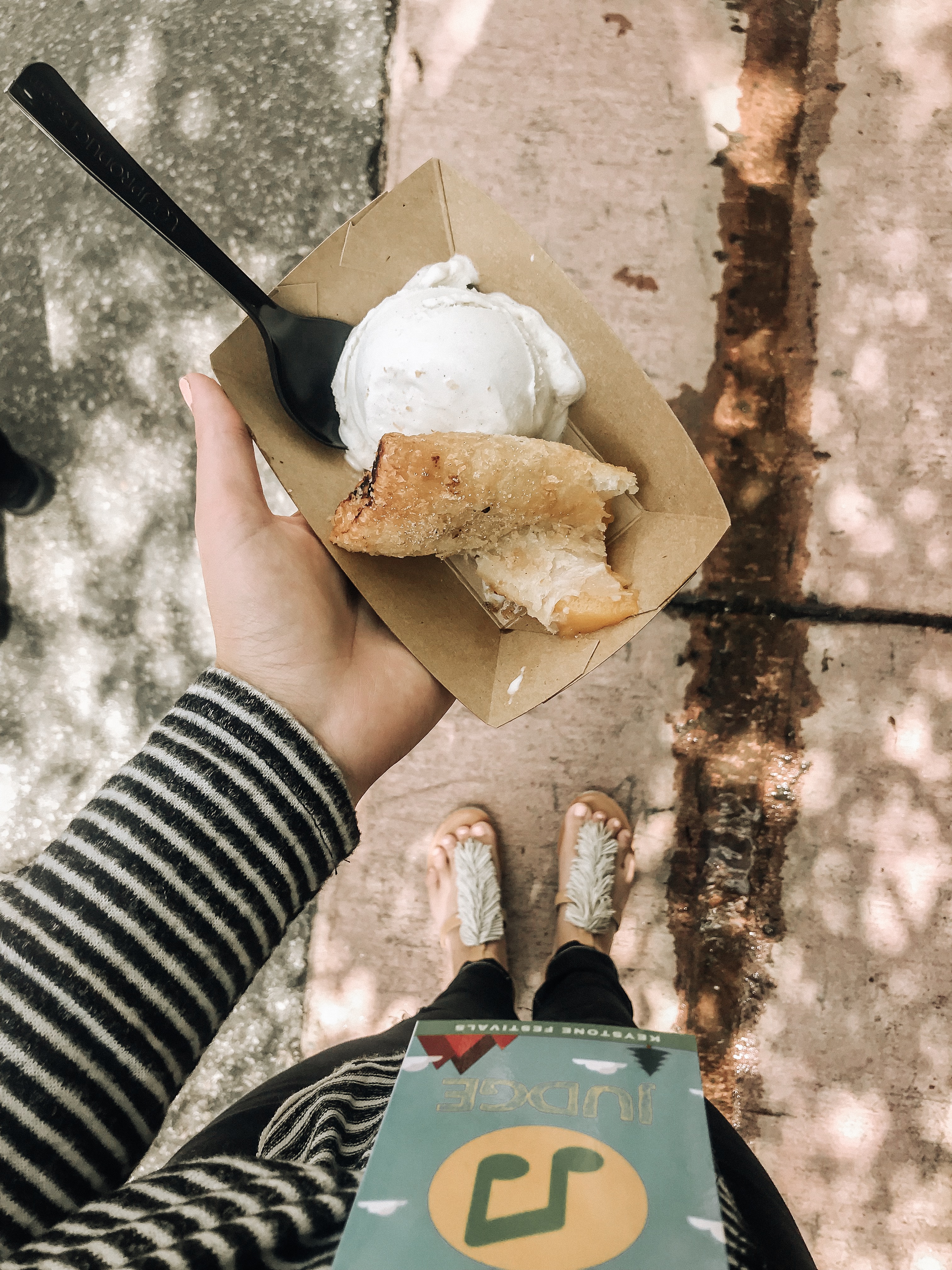 This dish was perfect. It was light and sweet and just overall yummy. There's nothing like a good empanada!
That concludes the Mountain Town Music Festival food contest! I had an amazing time sampling all the dishes with my family and have never been so full in my life! I had no idea Keystone was such a foodie town until I sampled all these dishes. The chefs at these restaurants are seriously creative and talented. When you plan your trip to Keystone, Colorado be sure to check out some of these amazing restaurants!
Outlook Grill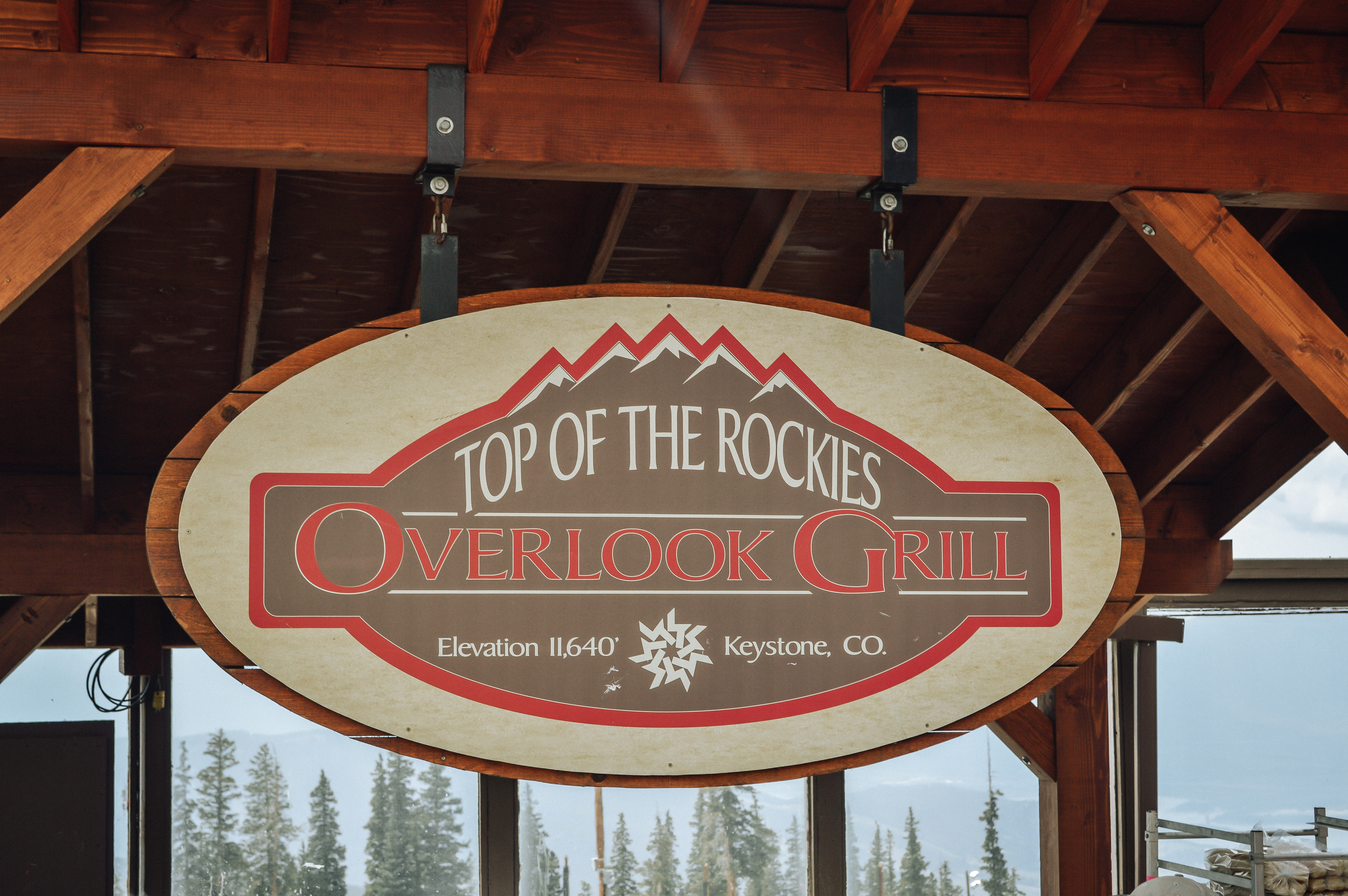 On Sunday, we took the gondola all the way up the mountain like I described above. The views were incredible! My boys loved the gondola too, it was such an adventure for them. Once at the top we ate at the Outlook Grill. It was delicious! They had so many options for shared plates, entrees, desserts, kids meals, and more! We all ate until we were stuffed. The food was great and eating it on top of a mountain was even better!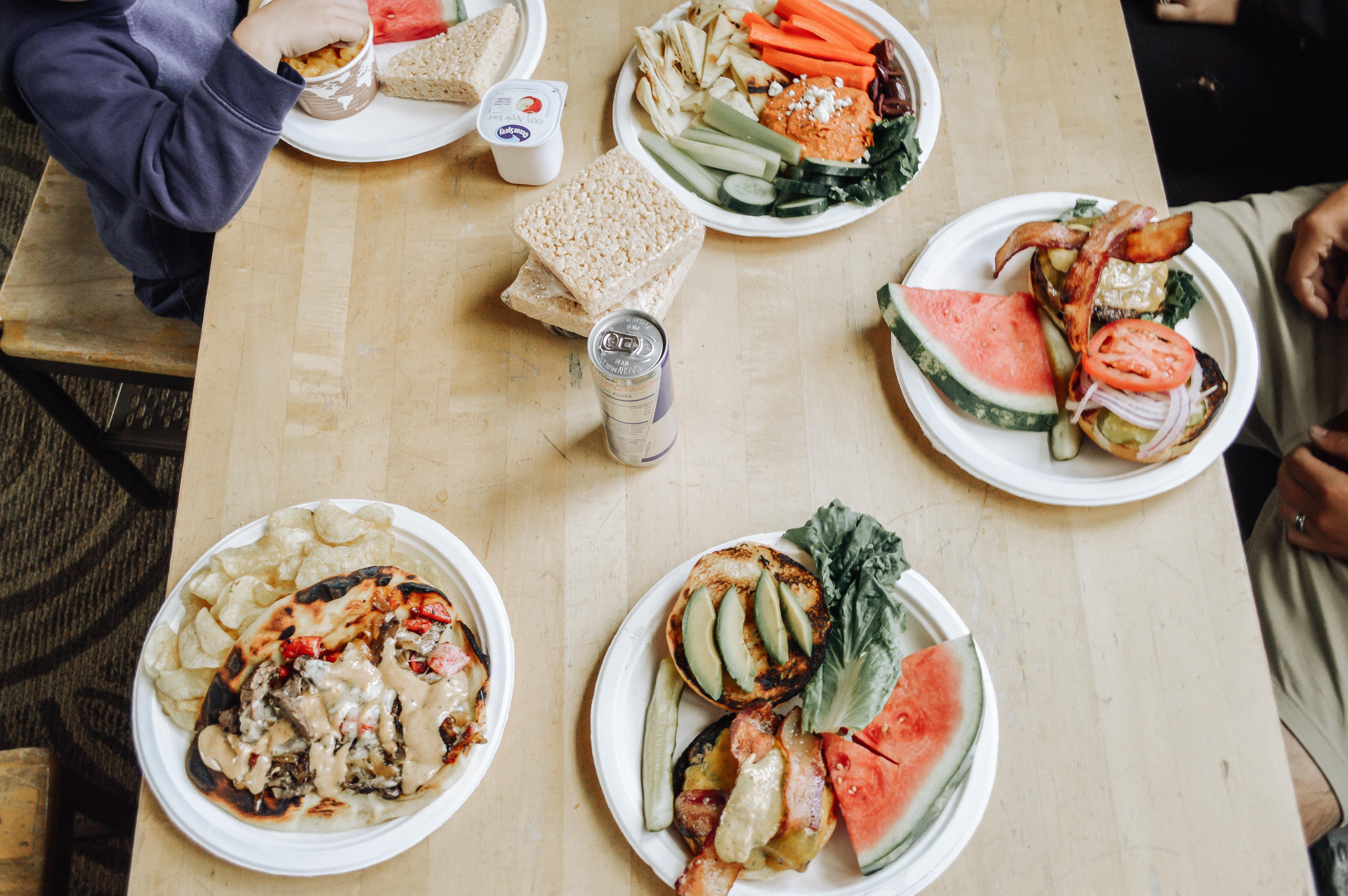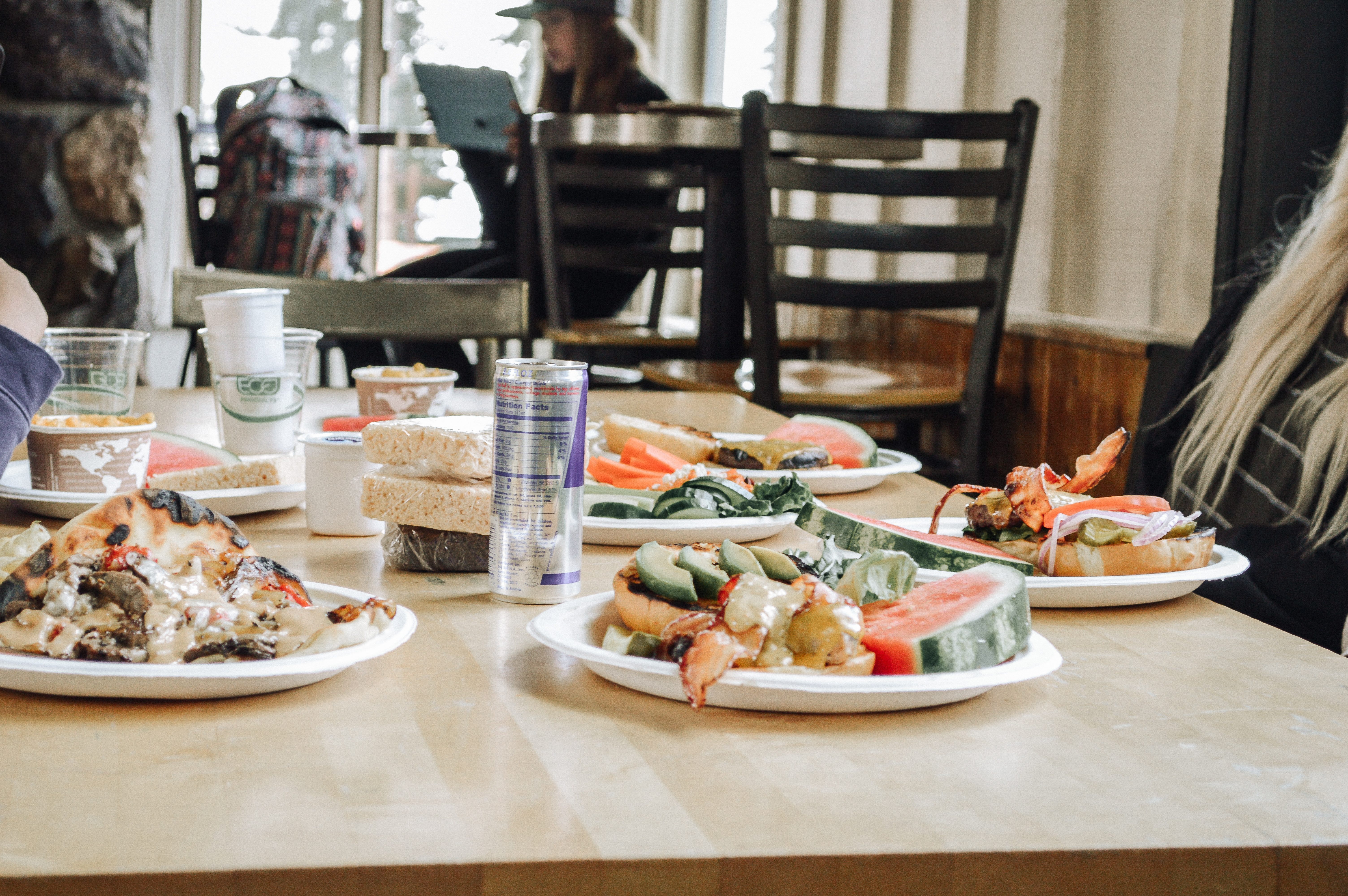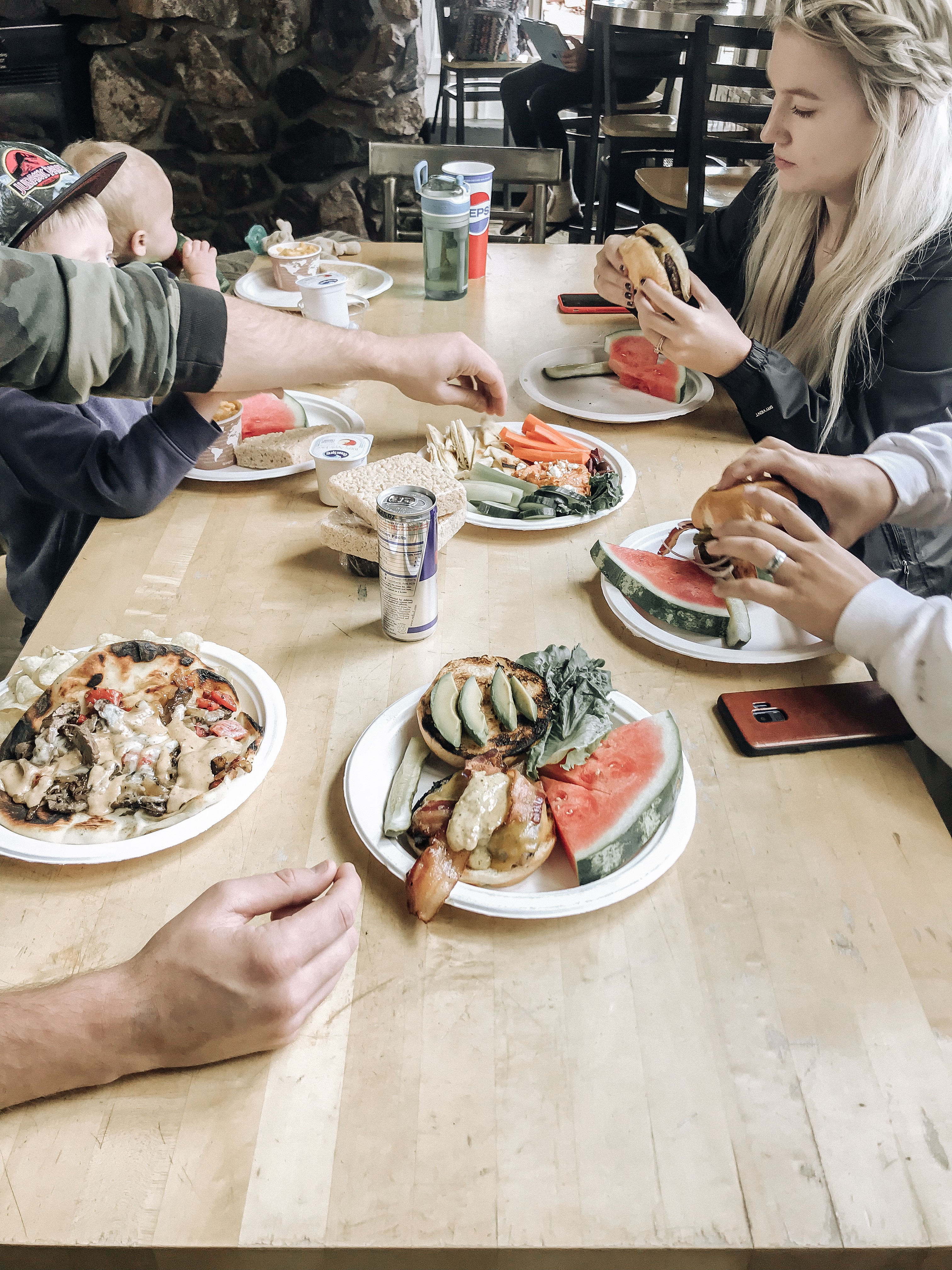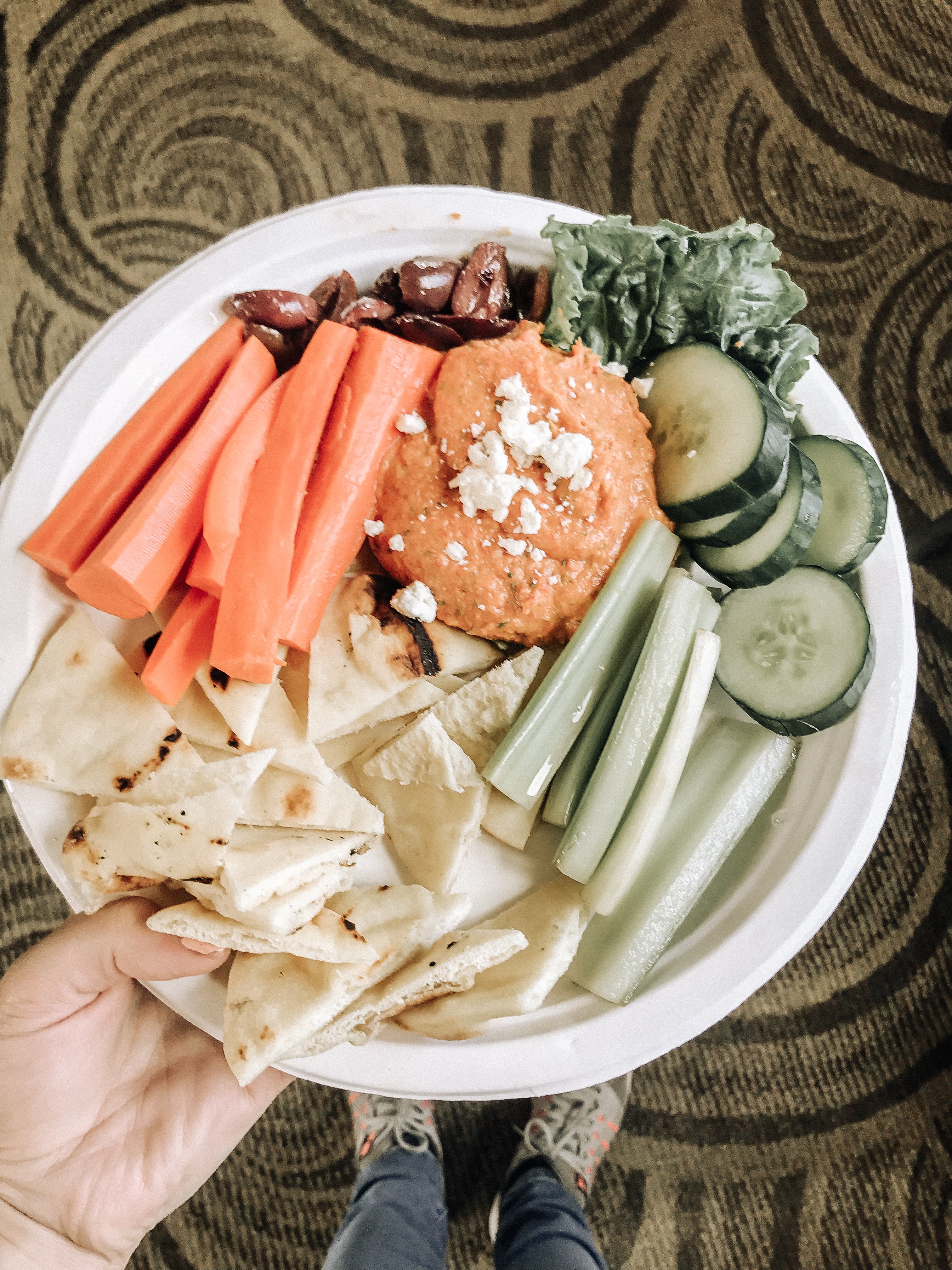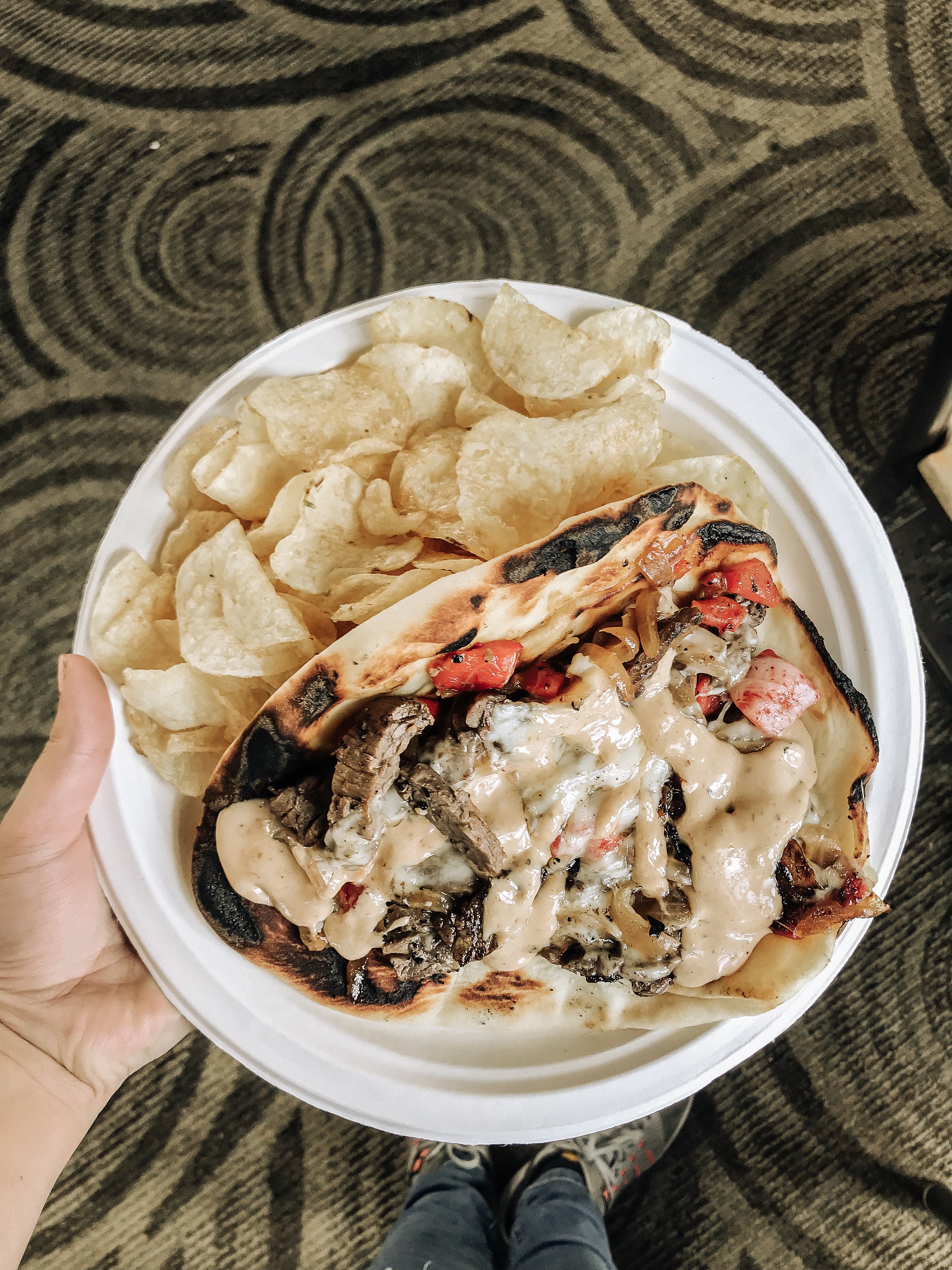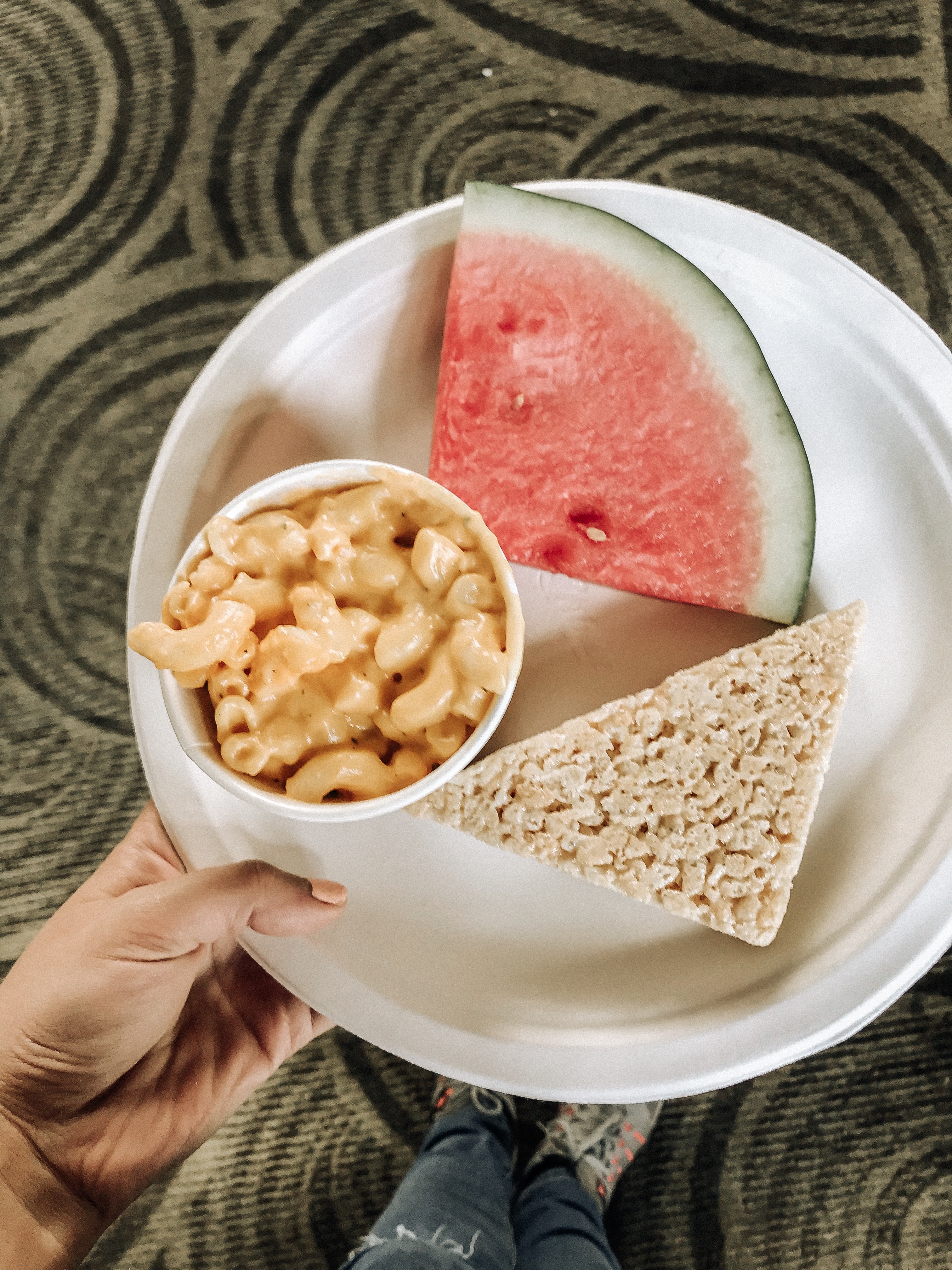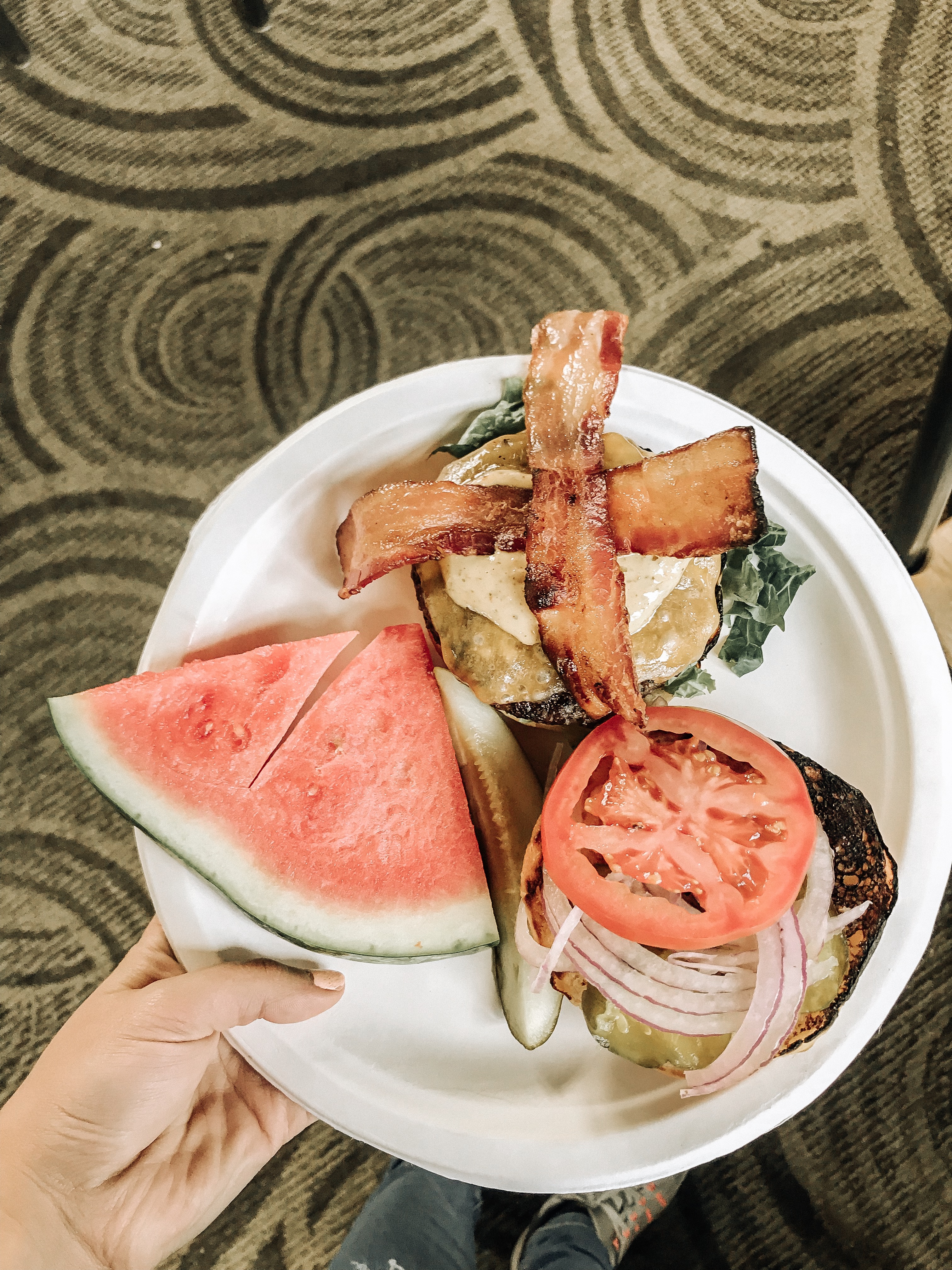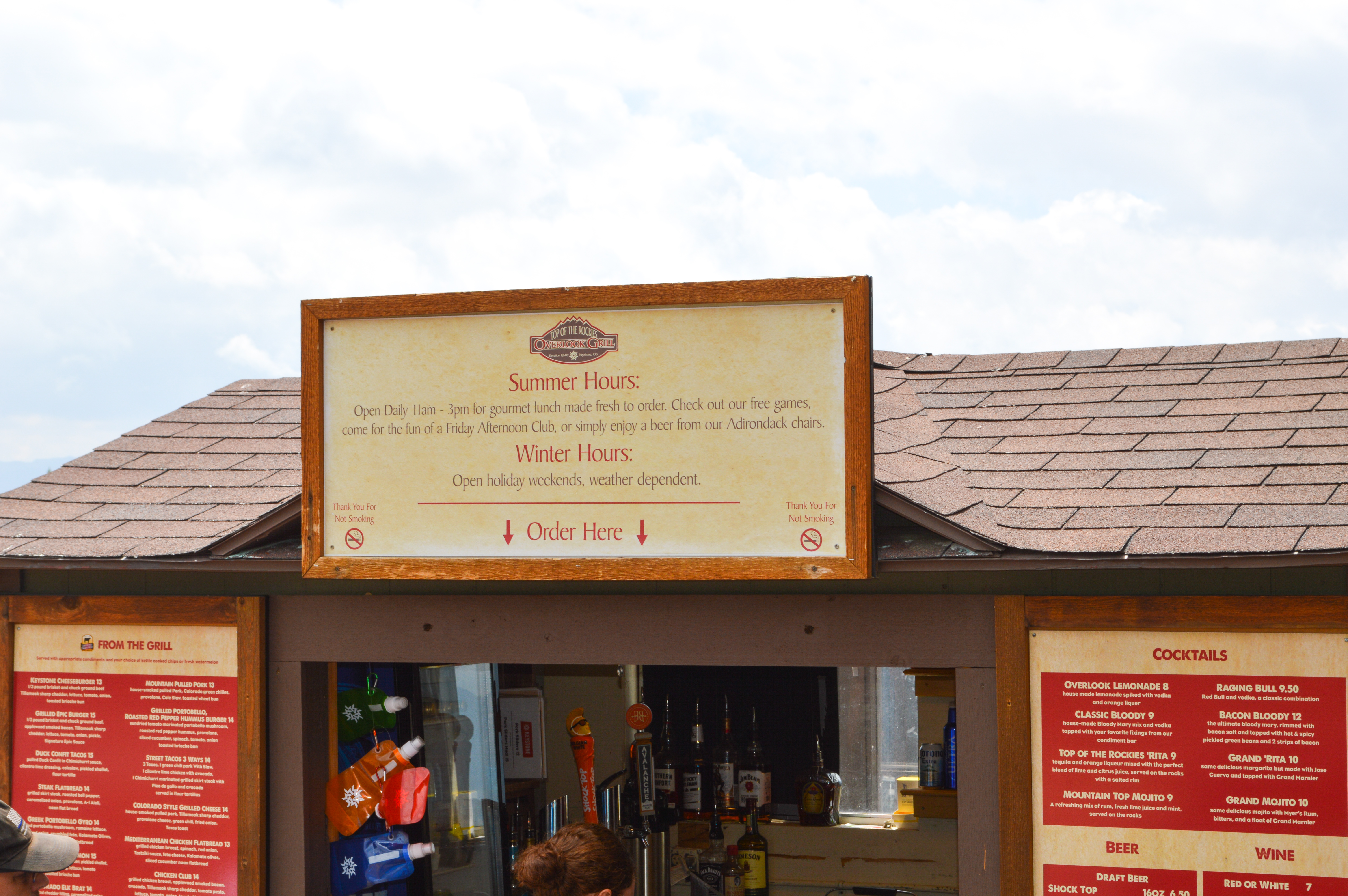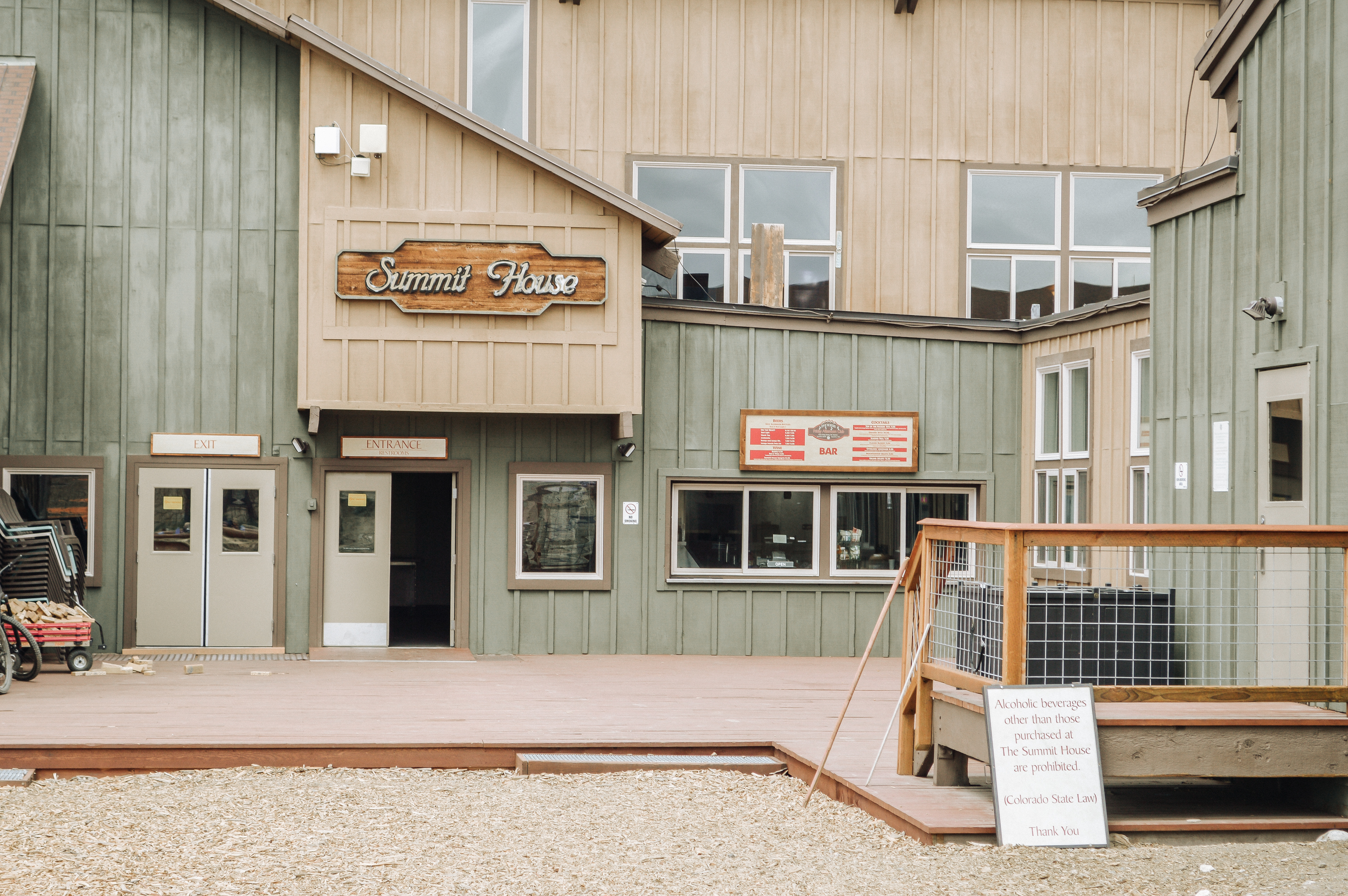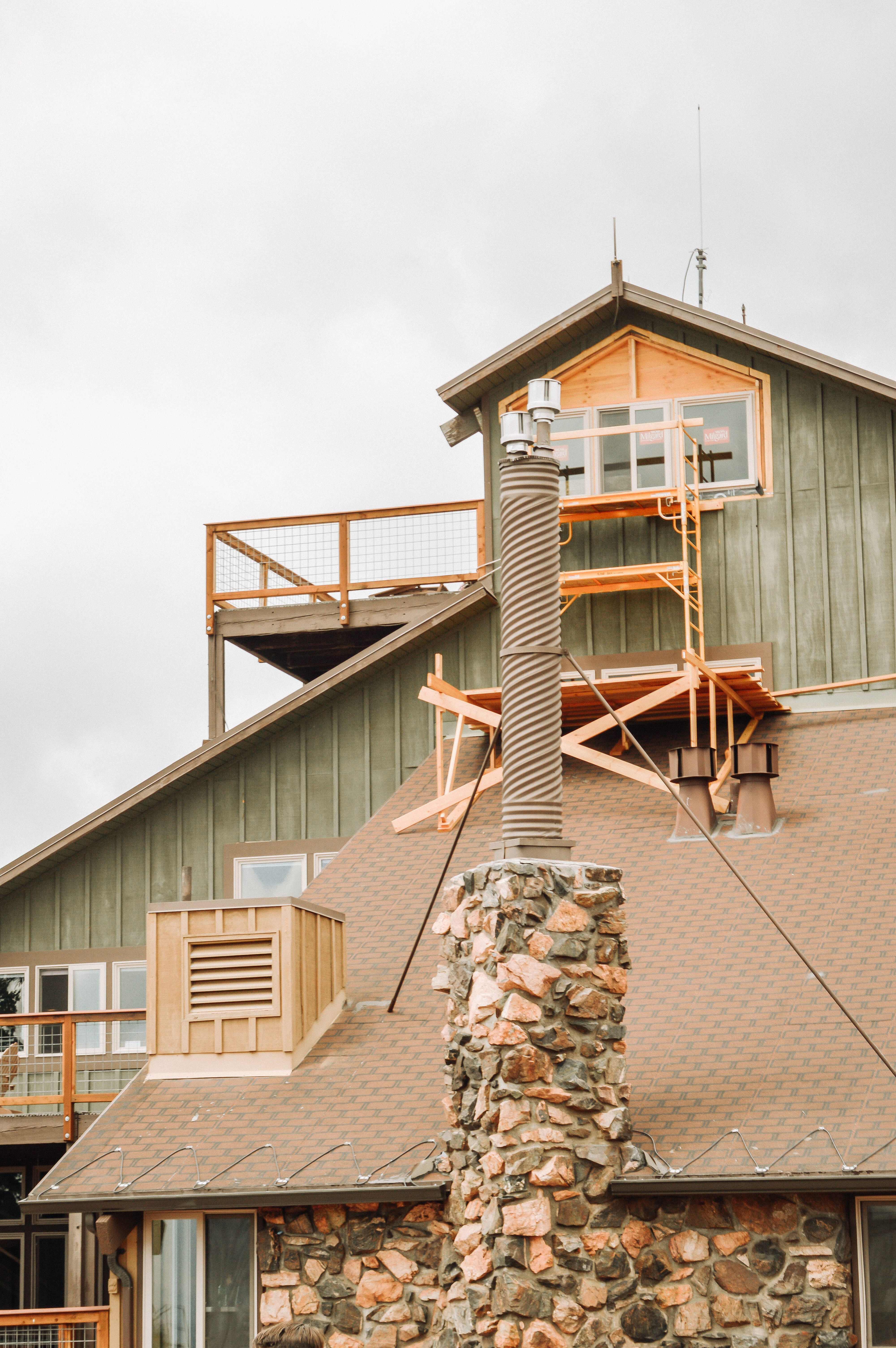 That about sums it up for a weekend in Keystone. There is so much to do and so many yummy places to eat! If you're planning on traveling to Keystone and have any questions about anything I mentioned above, please don't hesitate to contact me.
Keystone Resort:
| Book | Instagram | Facebook | Twitter | YouTube |
Springs 8857
And be sure to check out our travel vlog!
xoxo.
Loving these recommendations for things to do in Keystone CO? Click here now for more fun travels!!