Disclaimer: This conversation about sleep sacks is sponsored by Nested Bean. All opinions are my own.
If there's one thing I've learned in my 3 years as a parent, it's this: When something works well for your child, hold on and never let go.
Oliver has always been my wild card. Just when I think I have him all figured out, he changes his preferences and I have to start at square one. One thing has always remained constant in his life though: his need for a sleep sack.
When Oliver was a newborn, he needed to be swaddled, just like his brother. We chose to use a Nested Bean Zen Swaddle due to the benefits of the weighted pads. It worked well and Oliver slept through the night 9+ hours when using it! Read about it here. Then, the dreaded 4 month sleep regression hit- mixed with the swaddle transition as he started rolling over. We were miserable. Just like with Sawyer, we looked at transitioning to sleep sacks instead. So we switched to a Nested Bean Zen Sack so that he could still reap the benefits of the weighted pad! Read about it here.
He's slept with the Nested Bean Zen Sack every single night since then. We love these sleep sacks! It's a huge constant in his night time routine, and something I know works for him. He's finally sleeping through the night again and I don't want to do anything to rock the boat. However, he's slowly but surely growing out of their largest size.
I was freaking out about this and what we would do when his sleep sacks no longer fit. We tried a few nights letting him sleep without it to see if he could wean off of it and they were not great nights. So I was extremely apprehensive for the day we had to go cold turkey.
Just in the nick of time, Nested Bean announced they were releasing larger sized sleep sacks for older kids, size 15-24 months! Halleluja!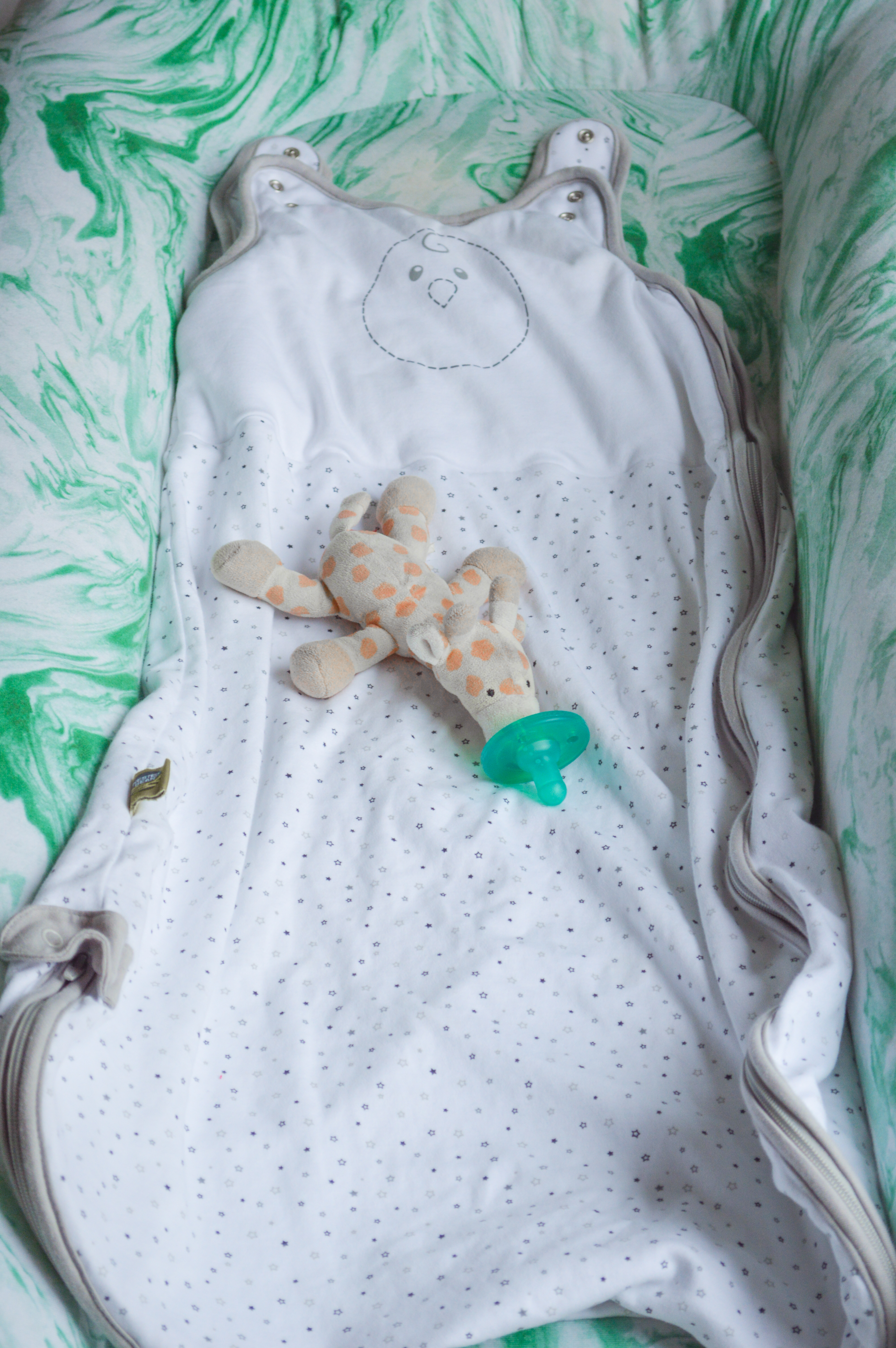 The larger Zen Sack is much longer and thinner than the original Zen Sack. I love that he has room to grow, and that it's thinner. He doesn't need quite as heavy pajamas and sacks now that he's old enough to use blankets if need be, and we don't want him getting too hot while he sleeps, as that can cause restless nights too! It still has the two way zipper system to make diaper changes a breeze, has adjustable shoulder tabs to give your child room to grow, it's machine washable, and made with breathable cotton. I also noticed that the weighted pad has expanded over the whole chest rather than just in the egg. As he's getting bigger, the pad should too!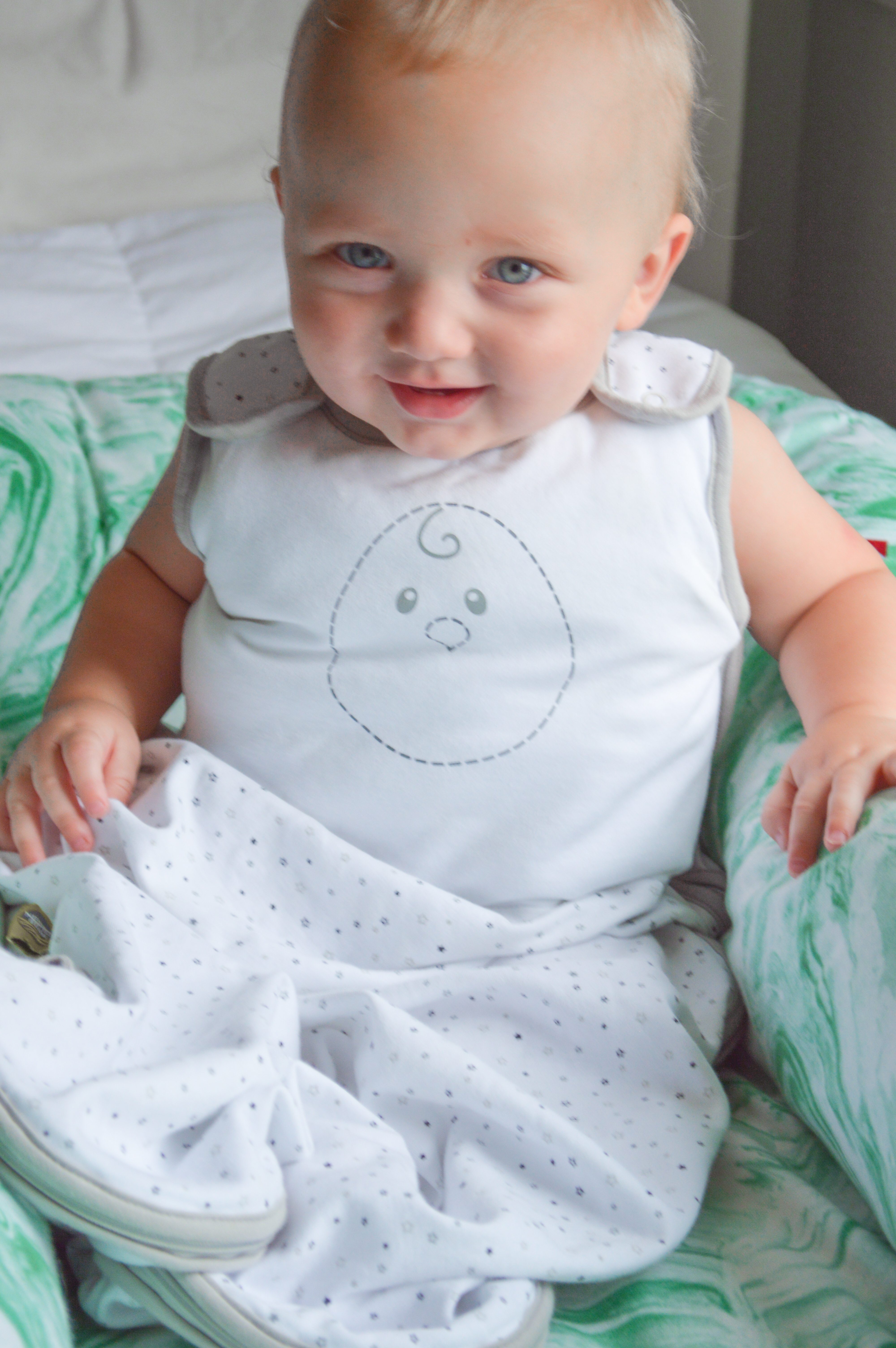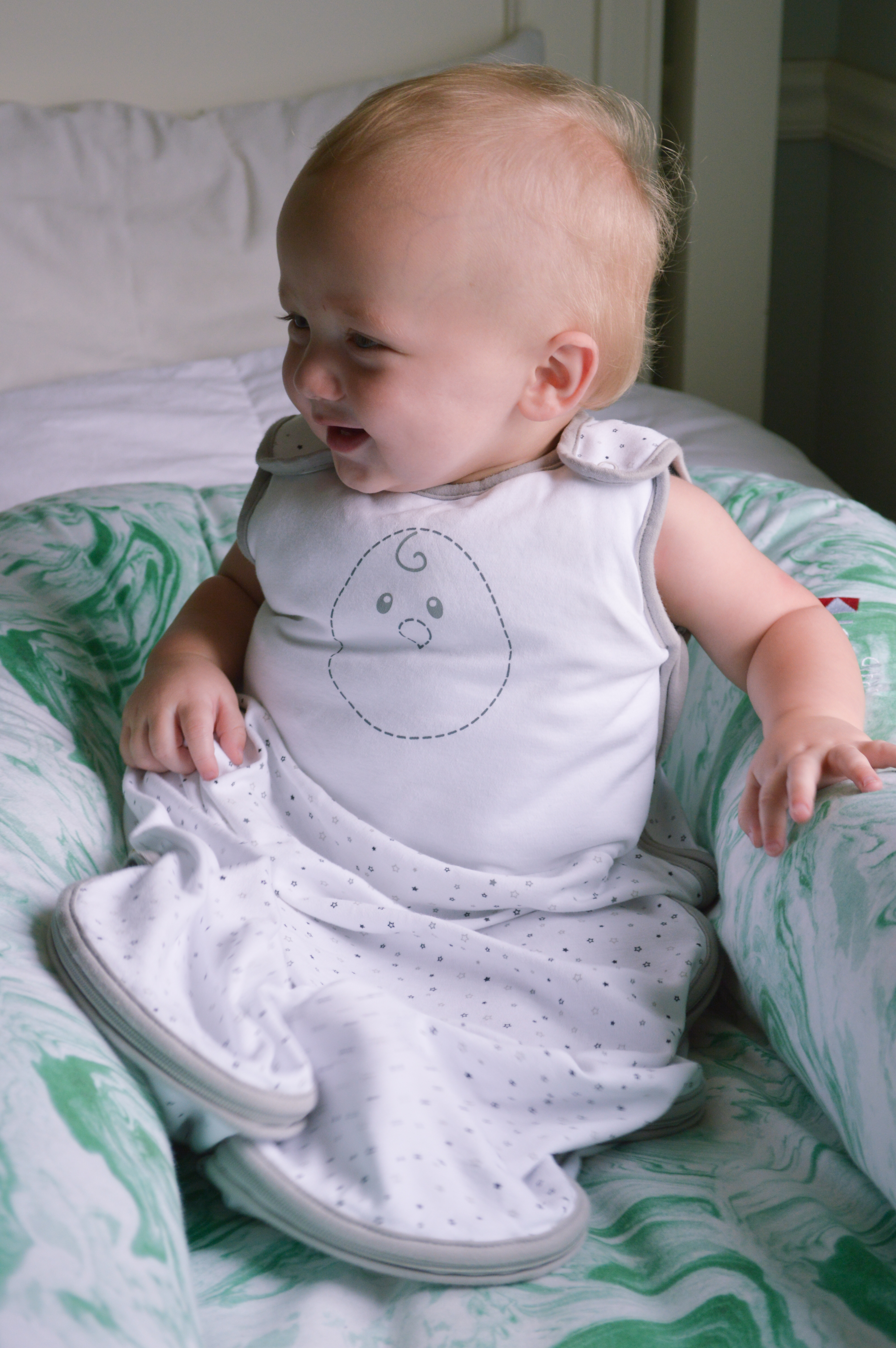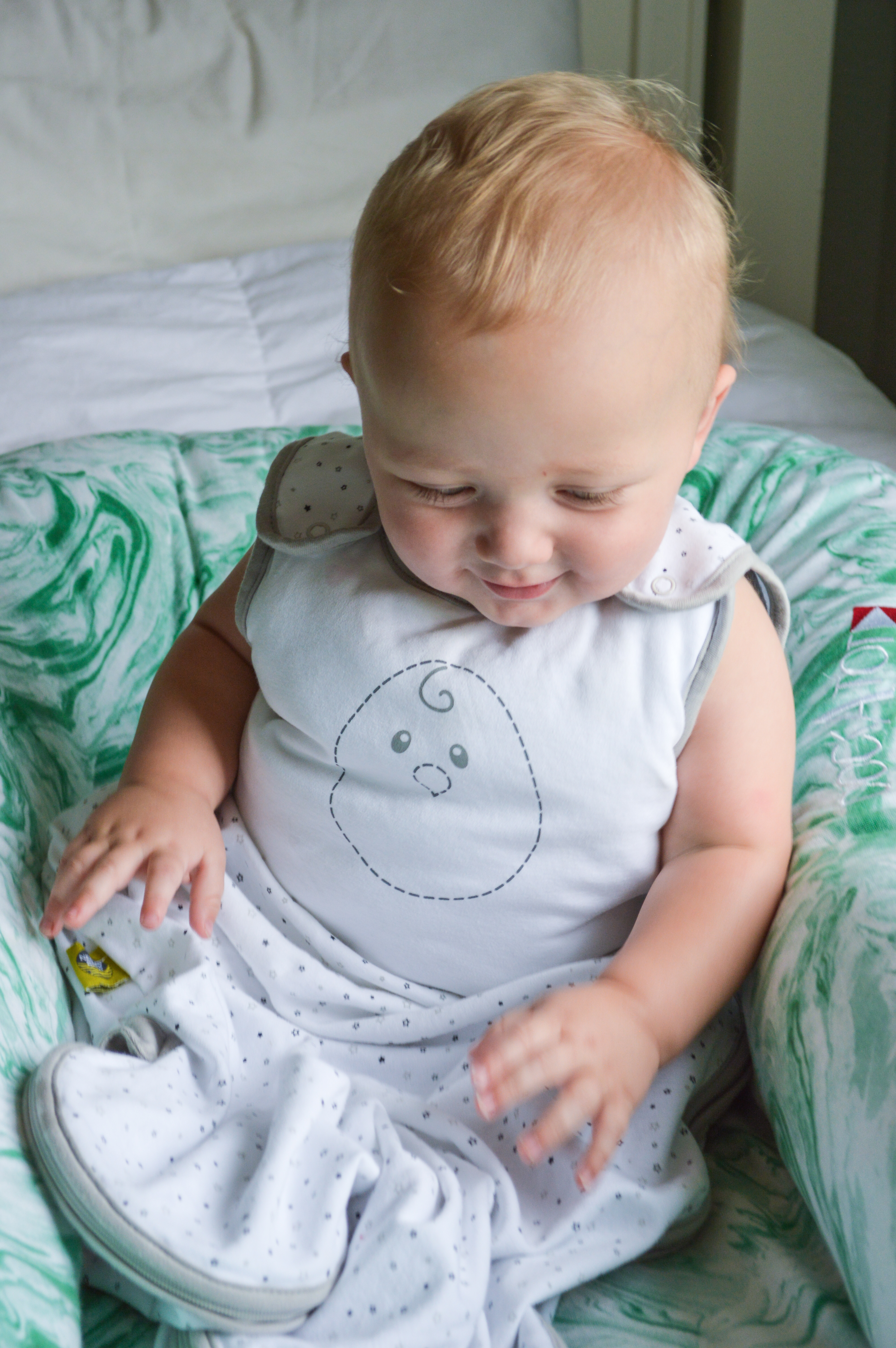 I'm feeling so much better knowing that Oliver can continue to use his Nested Bean Zen Sack for a while longer. It's been a rough year as Oliver has had so much trouble sleeping every since the initial sleep regression. Now that he's finally sleeping and I'm getting a little more rest, I can't imagine anything disrupting it! The Nested Bean Zen Sack is so comforting to him and I'm glad he'll be able to have that comfort for another year before he weans off of it. Thank you Nested Bean for creating quality products that grow with our family!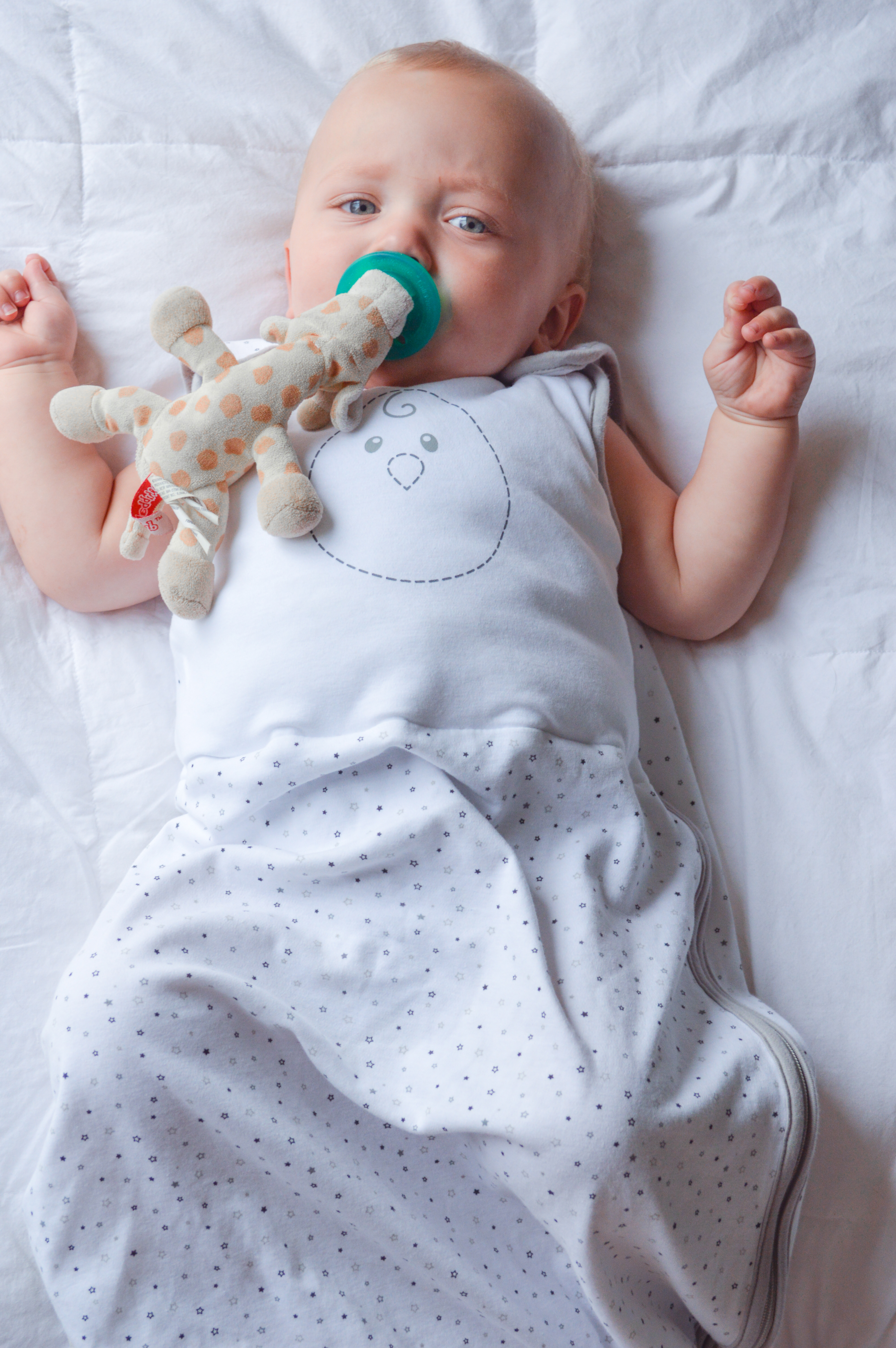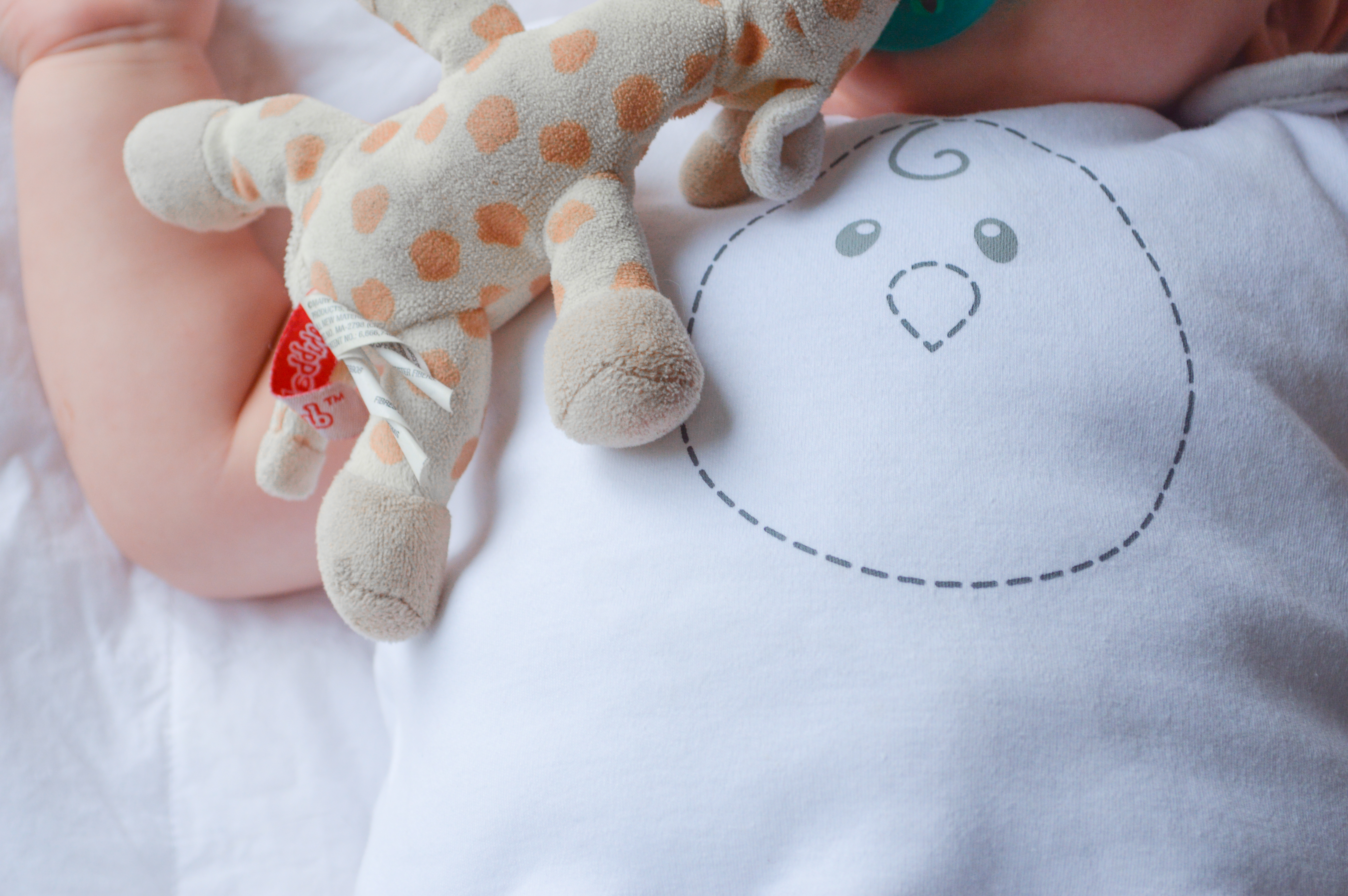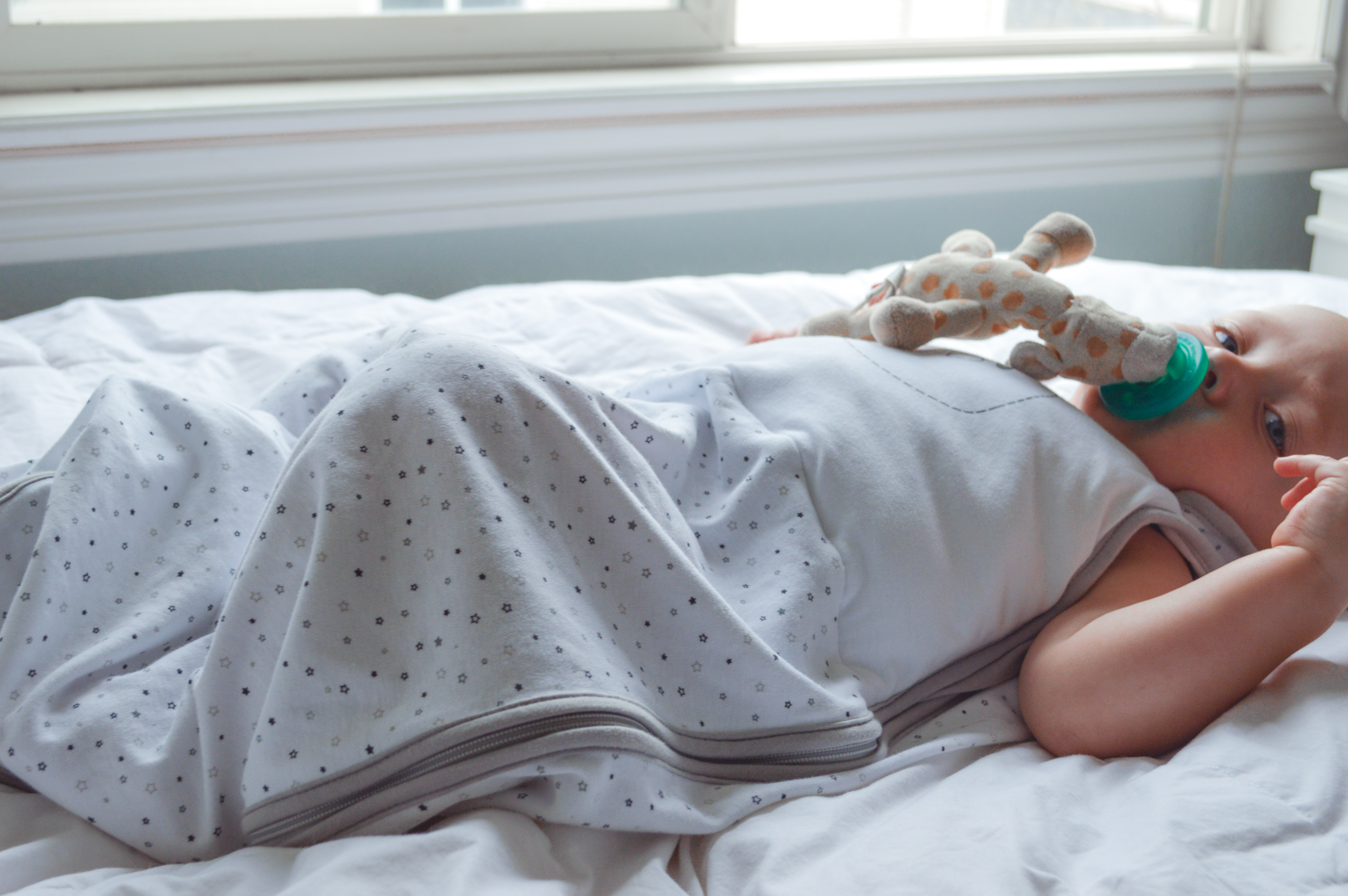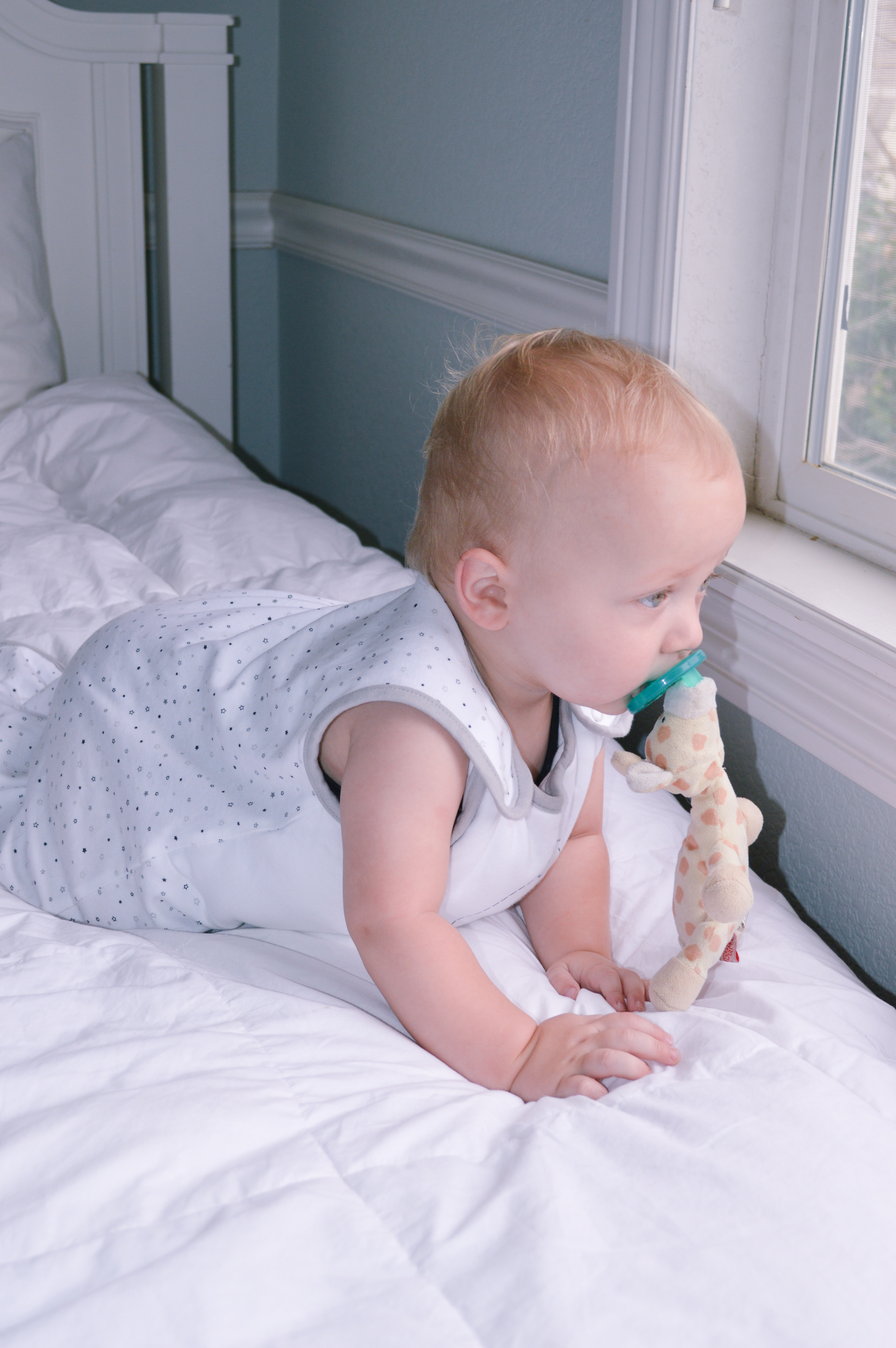 Be sure to check out Nested Bean:
| Shop | Facebook | Instagram | Twitter |
xoxo.