Happy Tuesday!
We're back from vacation! We had an amazing time, I'll have a full recap up later this week (plus a separate Disneyland post). I'm exhausted but ready to get back to work.
I'm currently 28 weeks pregnant. I've been trying to stay as active as possible by working out regularly. There are so many benefits to working out during pregnancy. It reduces the risk of gestational diabetes, eases aches and pains (which I have a lot of this time around), can make labor and delivery easier, and help you lose the baby weight quicker!
But with pregnancy comes some unpleasant-ness that I have to be prepared for. I like to have a little pouch of gym essentials that I can throw in my work bag or diaper bag to instantly transform it into a gym bag with everything I need. Since I work in fitness, I usually try to get my workout in during my lunch break or right after my shift, so being able to throw some essentials into my work bag makes things much easier than having 2 separate bags.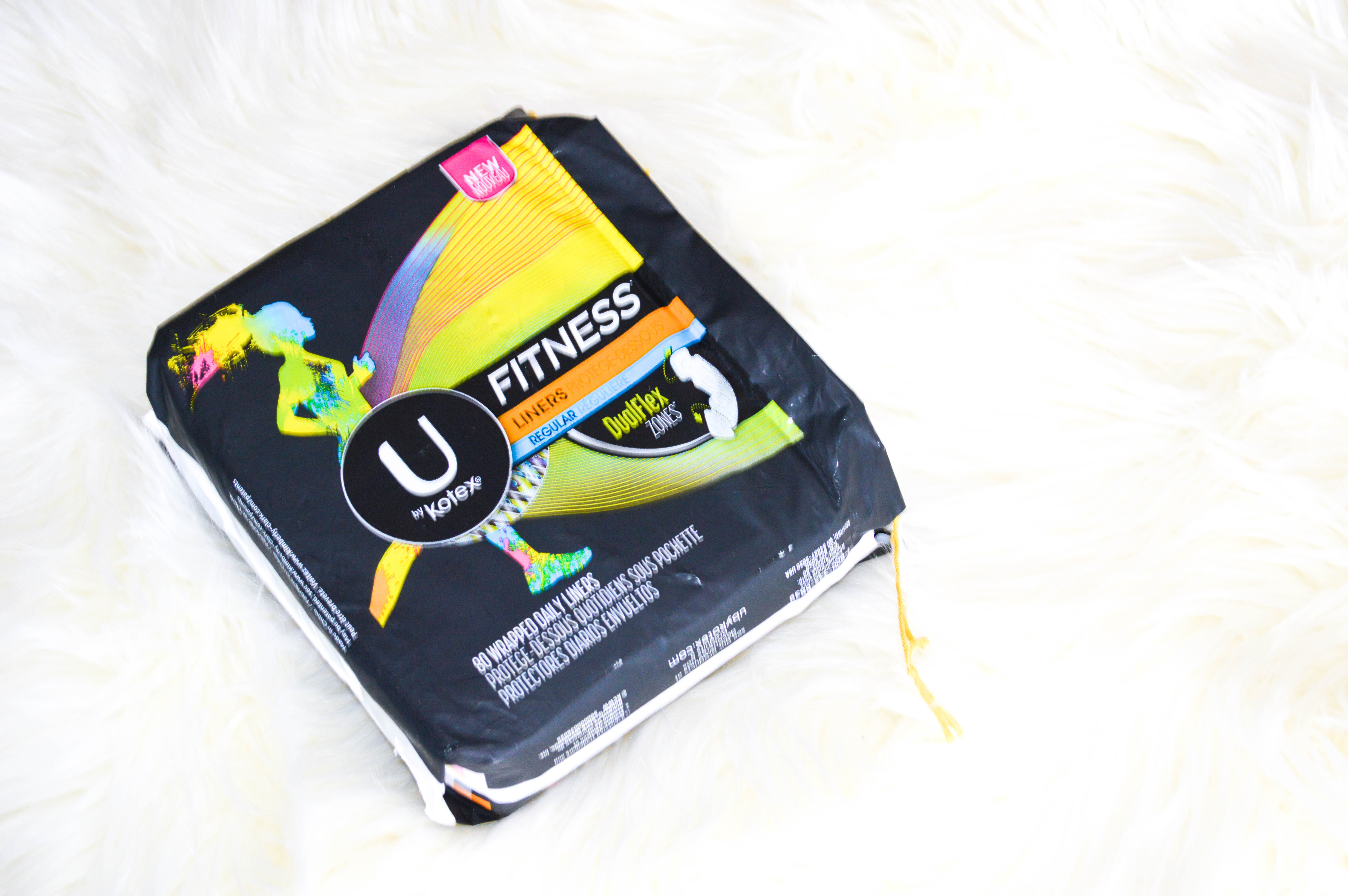 One of the things I always have on hand for workouts is U by Kotex Fitness Liners. Now, since I'm pregnant, I'm obviously skipping my time of the month for quite a while, but I still use liners quite often!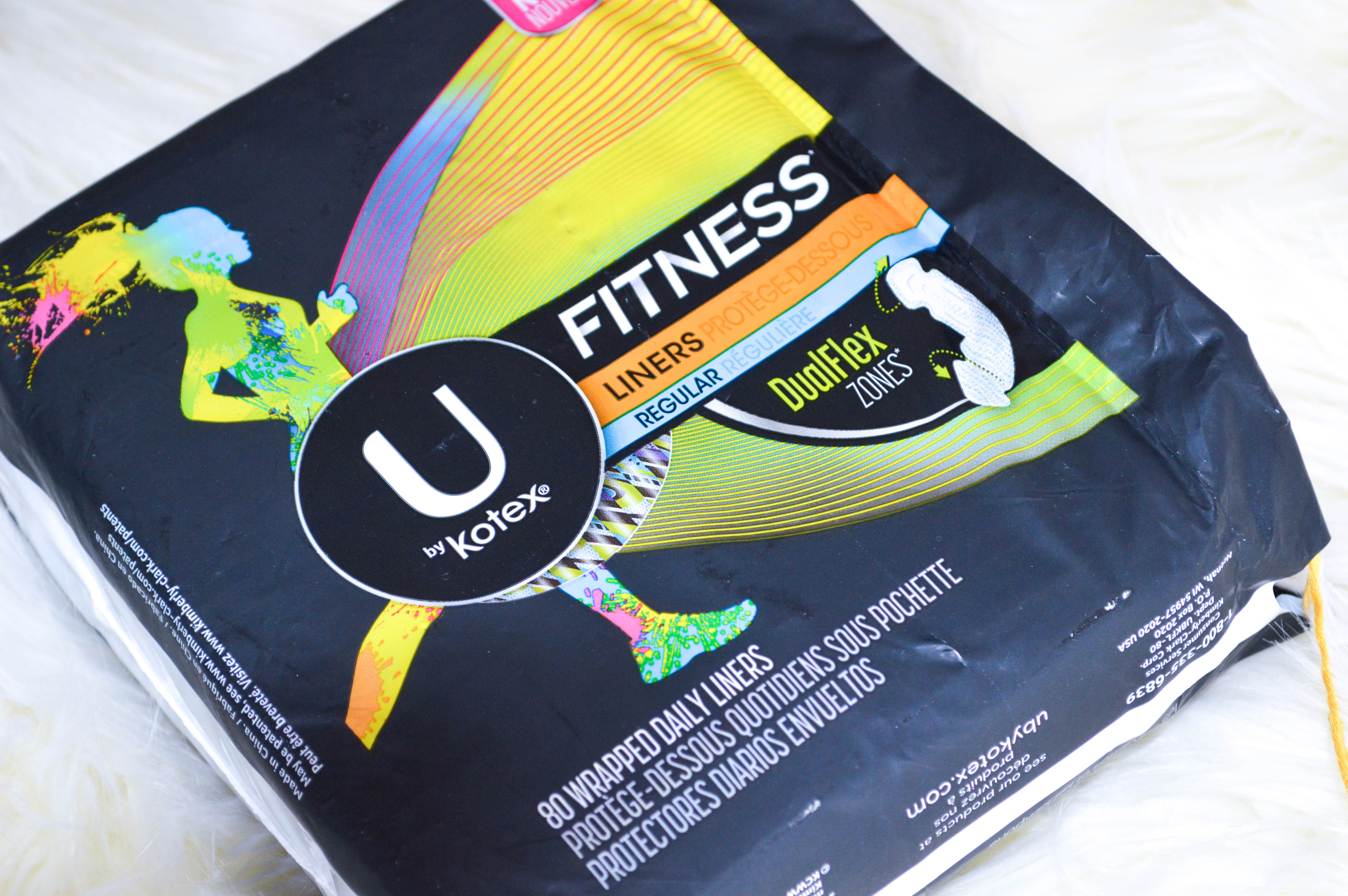 Excess vagina discharge is very common during pregnancy. Better known as leukorrhea, this excess discharge helps to protect your from infection during pregnancy (and is totally normal), but can be a little uncomfortable. I like to use liners on a day to day basis, but especially for workouts to keep me comfortable. U by Kotex Fitness Liners has dual flex zones that move with you and are super soft and comfortable!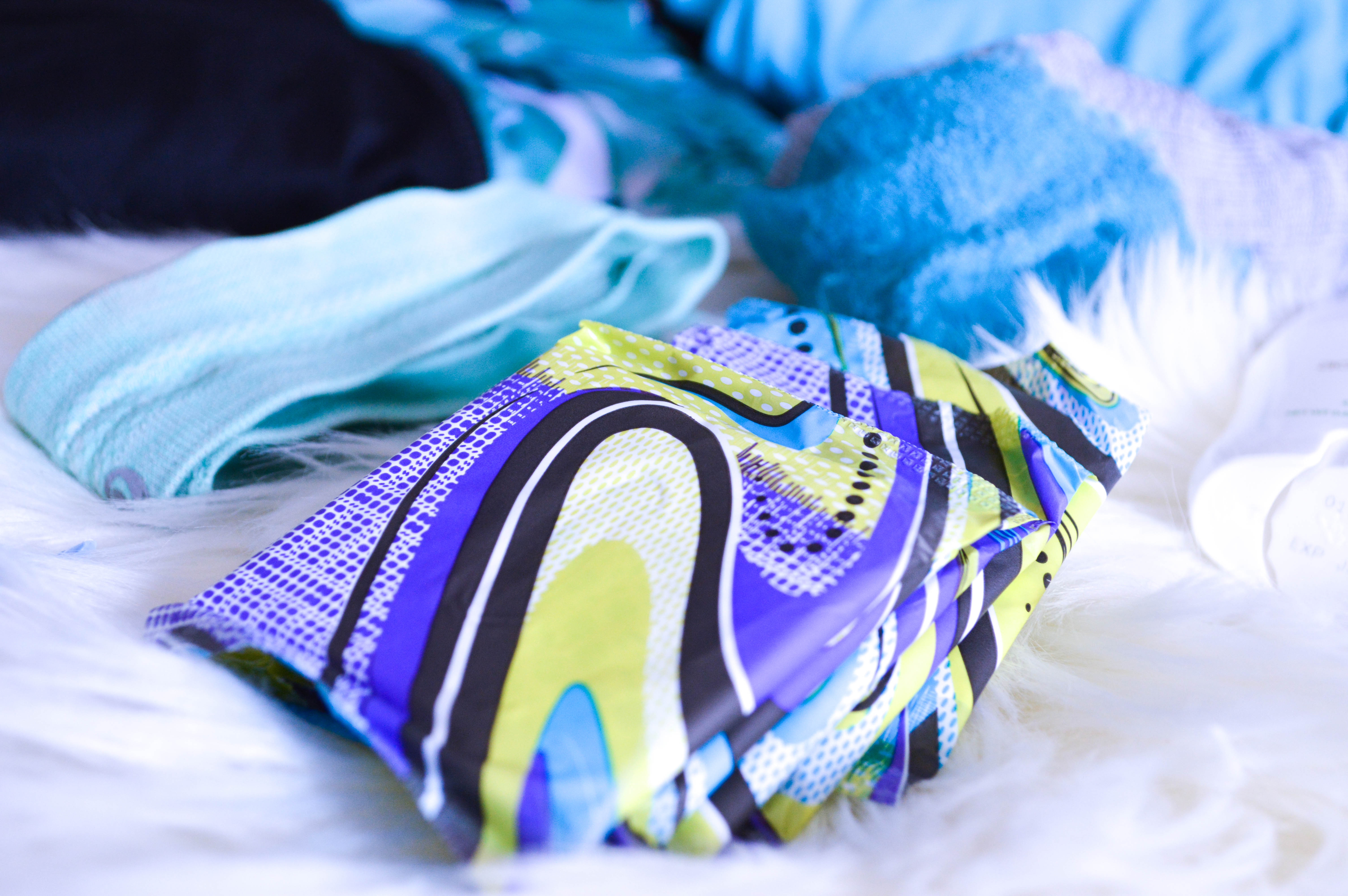 U by Kotex also offers pads and tampons in their fitness line, perfect for keeping you protected during your time of the month. You can find them at Walgreens!
And I've got a special offer for my readers. You can get a $2.00 rebate onU by Kotex Fitness products when you shop at Walgreens. Find it HERE.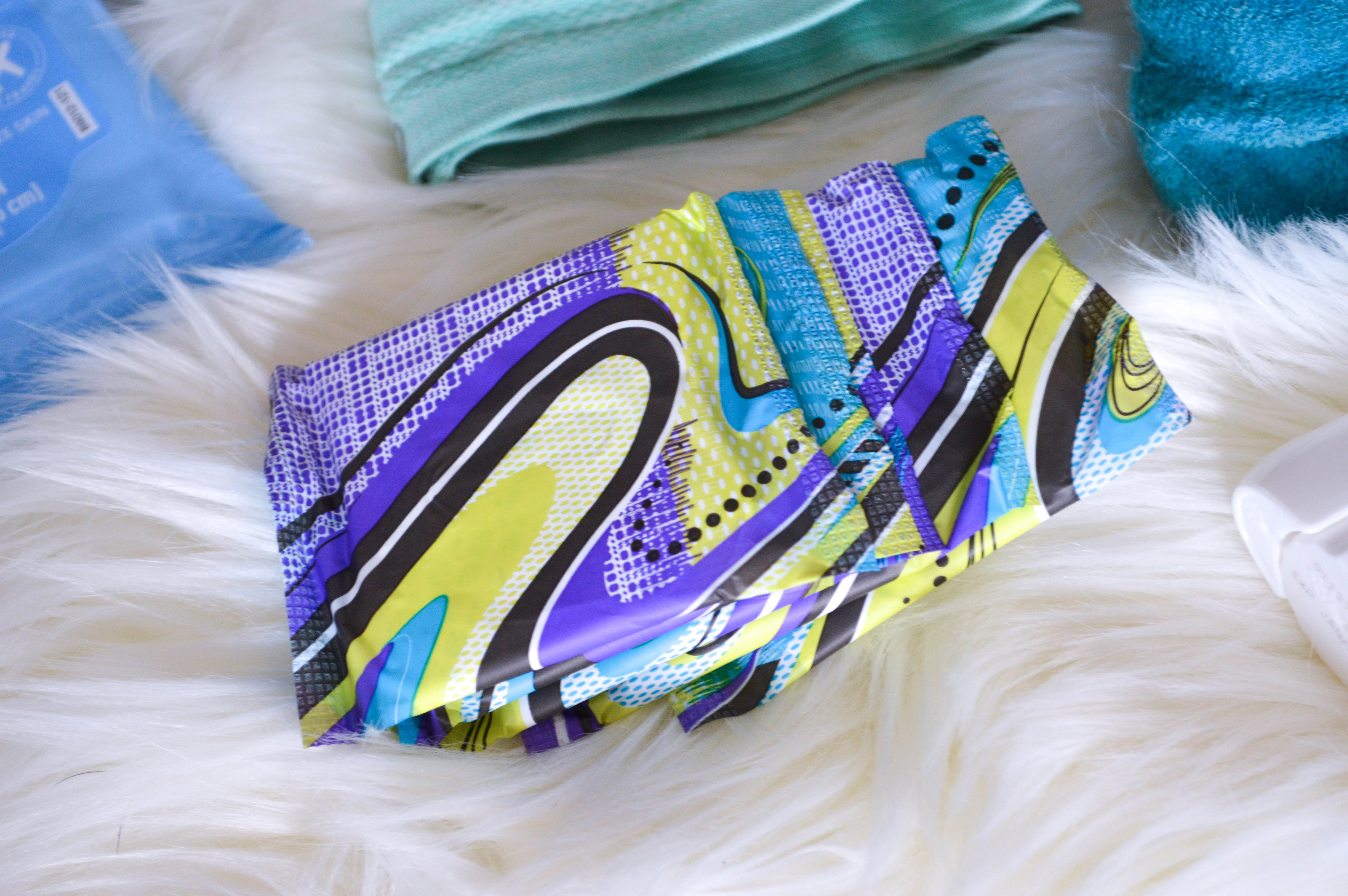 Another trick I've picked up over the years is to always use travel sized products for you gym bag. this way, they don't take up too much space and you don't have to spend too much money buying duplicates of everything you already have in your bathroom. Since I sometimes work out on my break, I often have to go right back to work after my workout and don't have time to shower. I like to keep facial wipes, deodorant, dry shampoo, and maybe a perfume in my bag so I can freshen up before heading back to my desk.
I keep all of this in a little pouch that I can easily transfer from my actual gym bag to my diaper bag to my work bag, or just take on it's own. That way I'm not constantly unpacking and repacking (being a working mom I have a lot of different bags for my different roles in life) different bags based on where I'm going. I can just grab my pouch, my clothes, and go!
Check out how I turn a regular purse into a gym bag using my "pouch method: here:
(Pouch c/o Logan and Lenora Water Bottle c/o Mira Brands)
What do you keep in your gym bag? Comment below!
xoxo.