Disclaimer: I received this product in exchange for review. All opinions are my own. This post may contain affiliate links. Visit my disclaimer page for more information.
It's one of my favorite times of year! The start of every new season brings a new FabFitFun box, and the Spring one did not disappoint.
Seriously, I think this is my favorite box so far. It had some amazing stuff! And it's making me so excited for Spring to be here. Warmer weather, picnics, park days, and more! I love this time of year. The Spring box came equipped with so many great things, I can't rave enough about it. I loved everything.
If you're already a member and still waiting for your box (and like surprises), stop reading! If you're wondering what's in the box/if it's worth the cost, keep going, I'm going to share everything it comes with!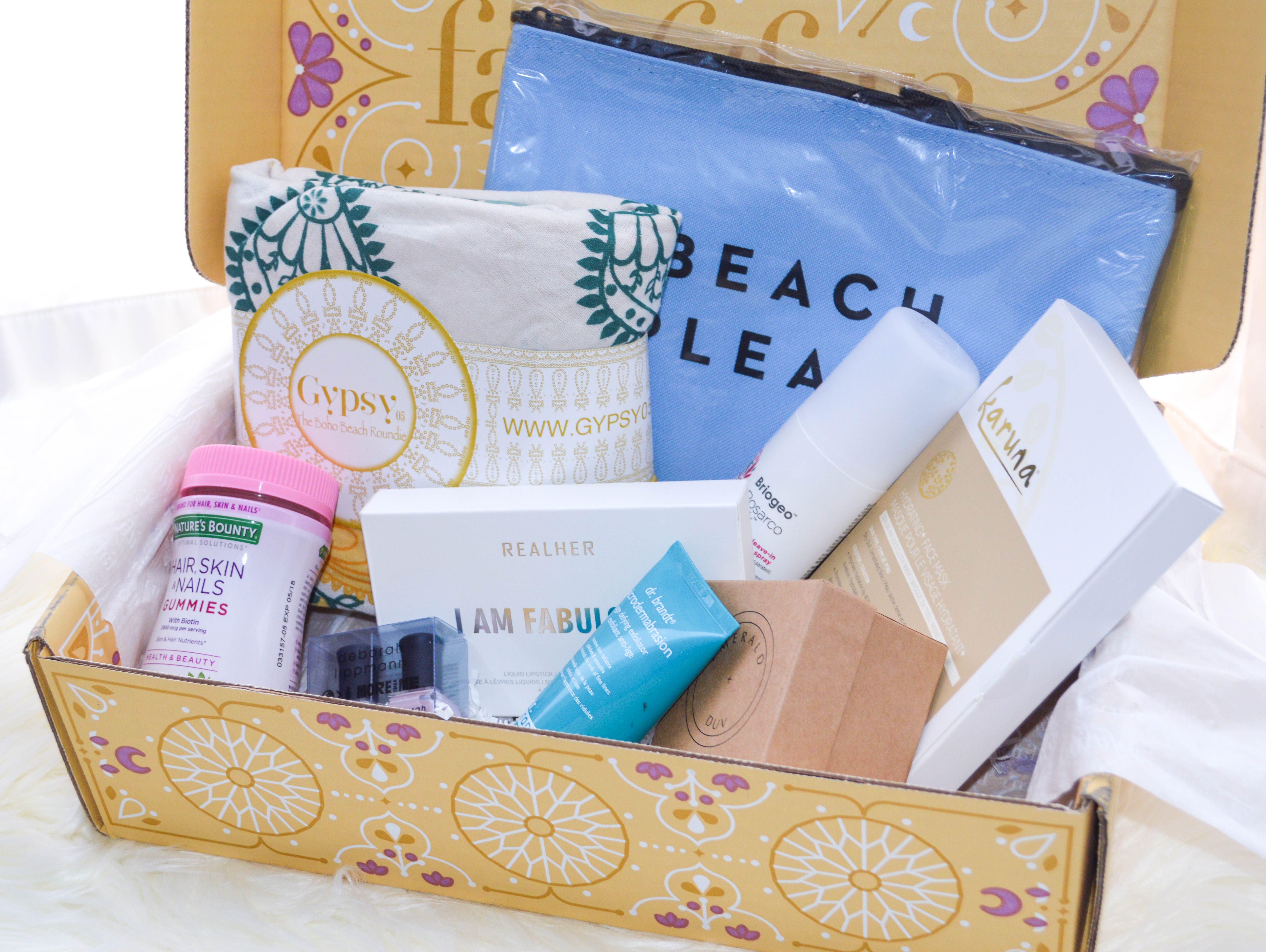 RealHer Lip Kit- Oh my gosh, these are so fun. While I love my lippies, I've never had a full "kit" before and I'm loving it. It comes with a liner, a liquid lipstick, and a gloss in either Deep Red, Neutral Pink, or Deep Nude. I got the Deep Red which fits me so well because I love a red lip.
Gypsy 05 Roundie- This is the "big seller" of the box. The roundie can be used as a throw, a blanket, a towel, and more. It's adorable, I can't wait to take it to the pool and use it for picnics! It comes in either blue or yellow.
Emerald DUV Cuff Bracelet or Luv AJ Earring Set- I got the cuff bracelet and I'm obsessed with it. It's the perfect Spring accessory, and looks super cute above a watch!
Hair Skin and Nails Gummies- Gummy vitamins that are good for your skin and help your hair and nails grow! I can't use these until after I give birth, but I have them tucked away in my pantry until then.
MILLY Zip Pouch- These waterproof clutches are great for the pool or beach. They come in a few different cute sayings "Beach Please" "Haute Mess" "Slay All Day" and "Resting Beach Face", and they come in beautiful pastel colors.
Deborah Lipman Nail Polish Set– These nail colors also come in beautiful pastel colors. The perfect compliment to any spring outfit!
Karuna Hydrating Face Masks- The box contains 4 hydrating face masks from Karuna. Such a great deal and the masks are amazing!
Dr Brandt Micrdermabrasion Age Defying Exfoliator- This is my favorite item in the box. I've used it twice now and I'm obsessed. It's just as good as getting a facial at a salon! It makes my skin feel so smooth and soft afterwards. I love it. I can see why it retails for $80!
Briogeo Roscaro Milk Reparative Leave-In Conditioning Spray- Would you believe me if I told you I've never used a leave in conditioner before? It's a shame because I never knew how much my hair needed it! I love how soft my hair is now. This was a huge box perk!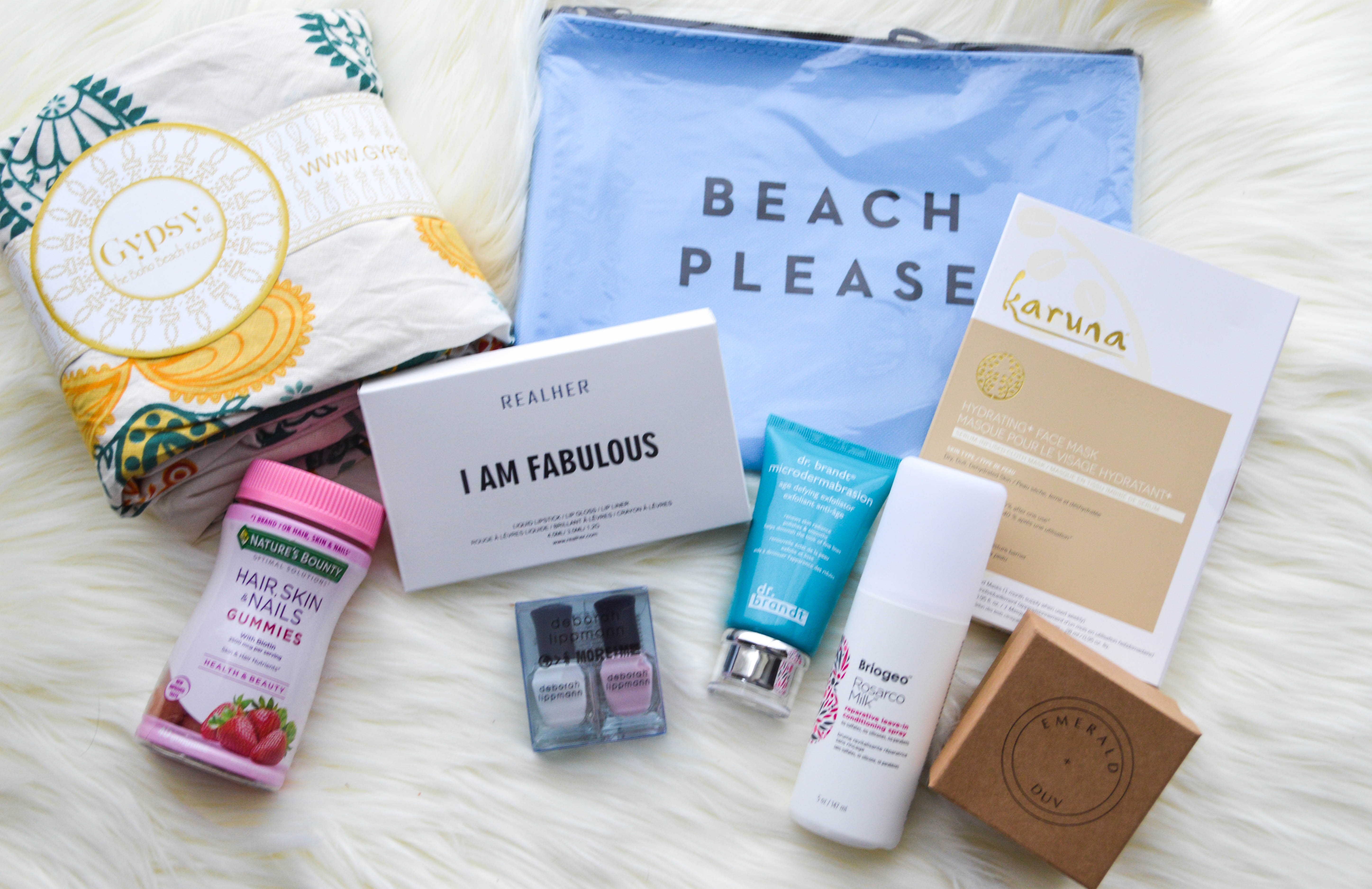 The total value of the box is over $300! But you only pay $49.99! It's way worth it in my opinion. Buying one thing at retail value will cost you more than the box itself, and you get so much more stuff! FabFitFun is my favorite way to treat myself. I love that it only comes 4 times per year, rather than once per month like most subscription boxes. It makes it more of a treat, and saves you money, because you don't have to commit to paying every month.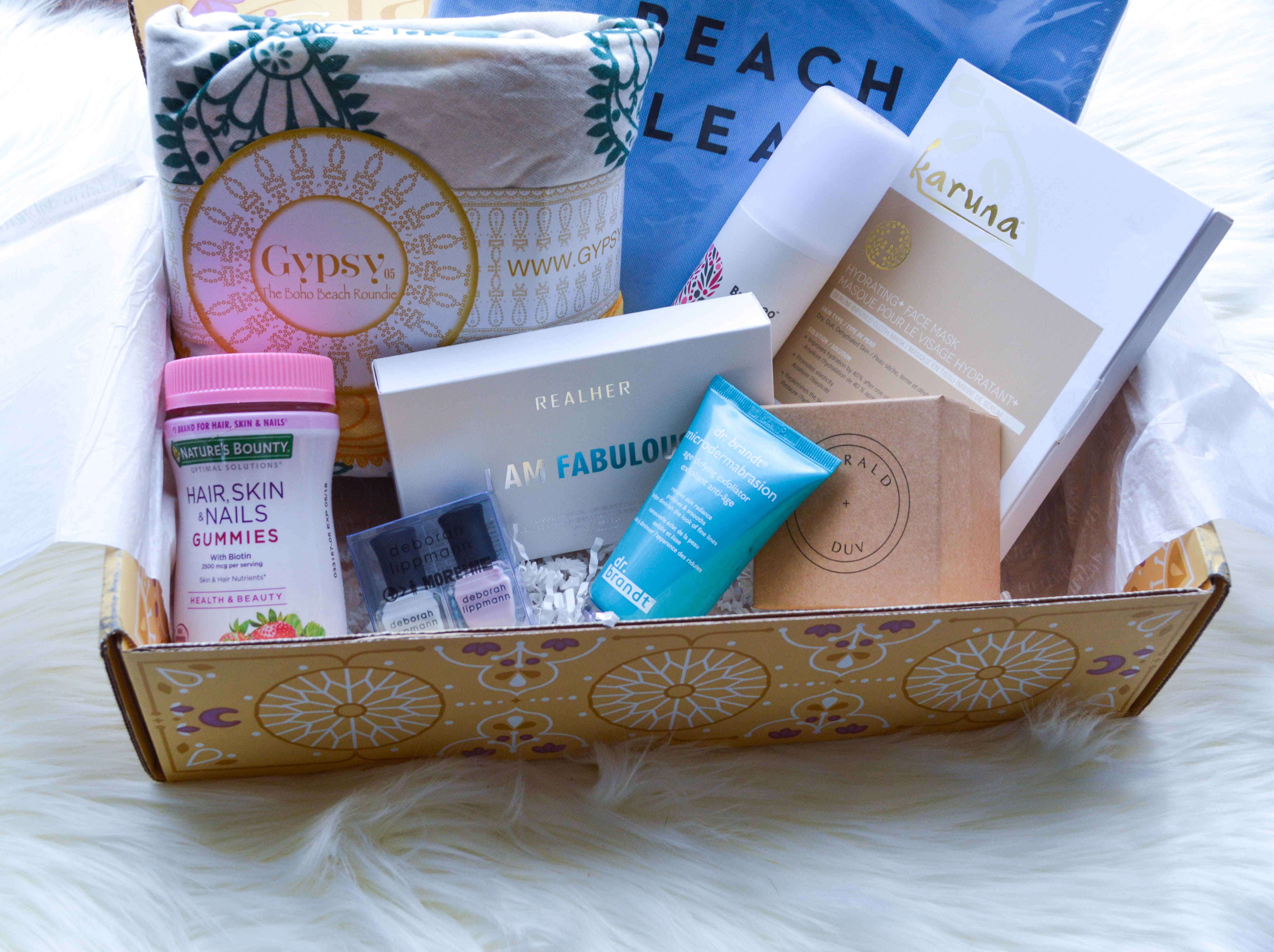 FabFitFun comes with so many items perfect for self care which is so important to me. As a mom (especially during pregnancy), it's hard to make myself a priority. I know I talk about this a lot, but I cannot stress enough that you should value and take care of yourself! Sometimes a little leave-in conditioner or microdermabrasion facial can go a long way.
You can get $10 off your FabFitFun box by using the code "ALLTHINGSLOVELY" at checkout. That makes it only $39.99. Head HERE to shop!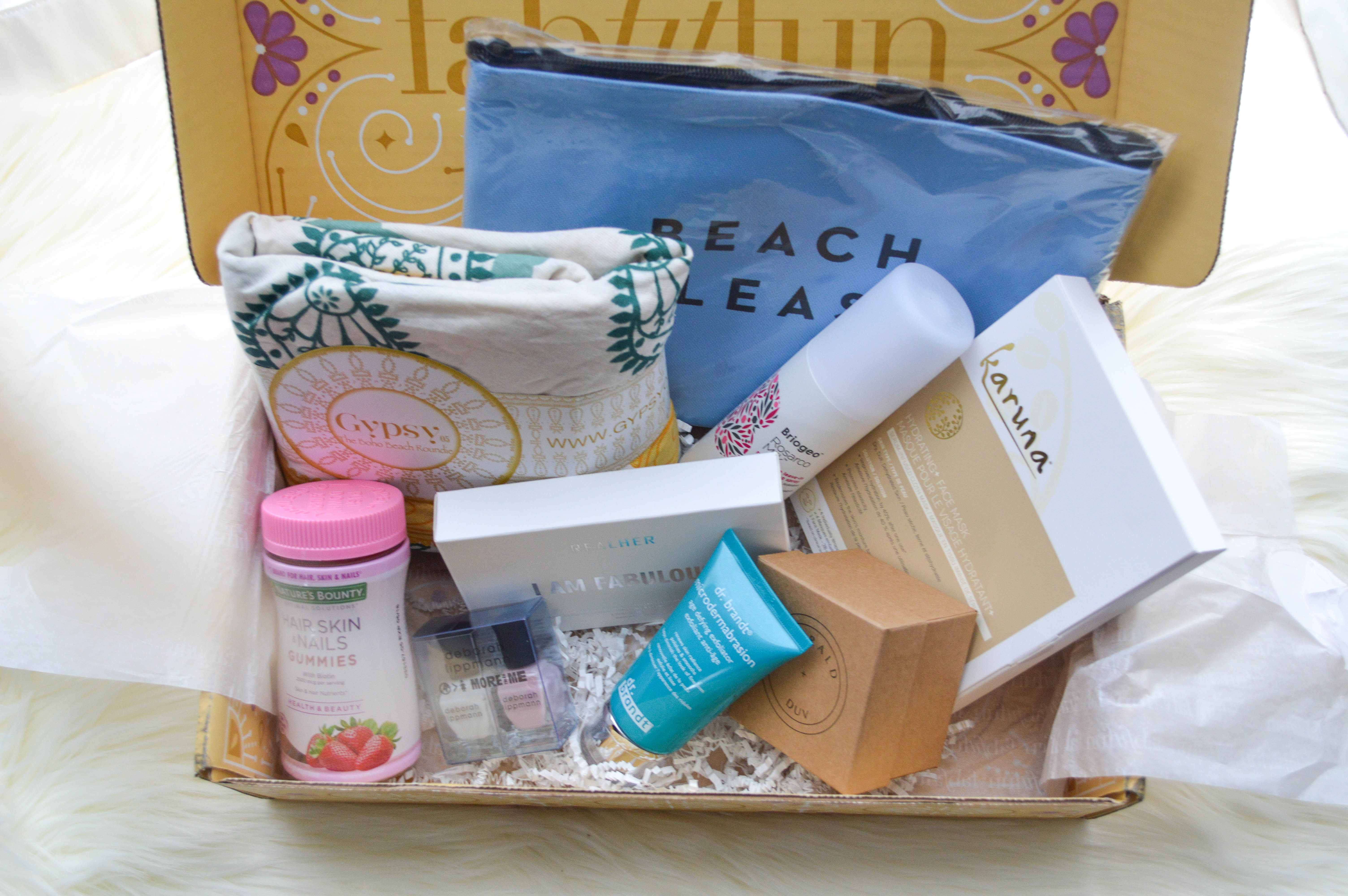 And check out FabFitFun!
| Shop| Facebook | Instagram | Twitter |
xoxo.
Save
Save
Save