Disclaimer: This post is in collaboration with LÍllébaby. All opinions are my own. Please visit my Disclaimer Page for more information. 
We went to the zoo with the boys yesterday and had a fabulous time! Sawyer is starting to get old enough to where he really appreciates and is excited about experiences like that. The whole ride there he kept saying "I'm going to see animals!" over and over. It was so cute!
I knew Oliver wasn't going to want to be in the stroller the whole time because we were going to be there for quite a few hours. So, I elected to wear him in my LÍllébaby Complete All Seasons carrier.
I got this carrier before he was born and haven't been able to use it yet due to his oxygen tank. It would have been completely safe to use, but because this is a soft structured carrier (or an SSC) with thick, backpack-like straps, I wouldn't have been able to fit the straps for the oxygen tank over them (and if I had, it sure would've looked funny!), so we had to wait until we got the news he could be off oxygen during the day before I could put this carrier to use. Which we finally got on Monday!
Soft Structured Carriers are similar to the hiking-style carriers you saw a lot of in the 90's. They add a little more support for longer wear. Whereas, if I wore him in a ring sling for 3+ hours, my shoulder would definitely start to feel it. SSC's offer a lot of support and comfort, better for longer wearing periods. I would also consider them the most "father friendly" carrier because they are offered in plainer, more gender friendly designs and colors. I could never really get Kurtis on board with a wrap or sling, he thinks they're too "girly", but is fine to carry our kids in an SSC.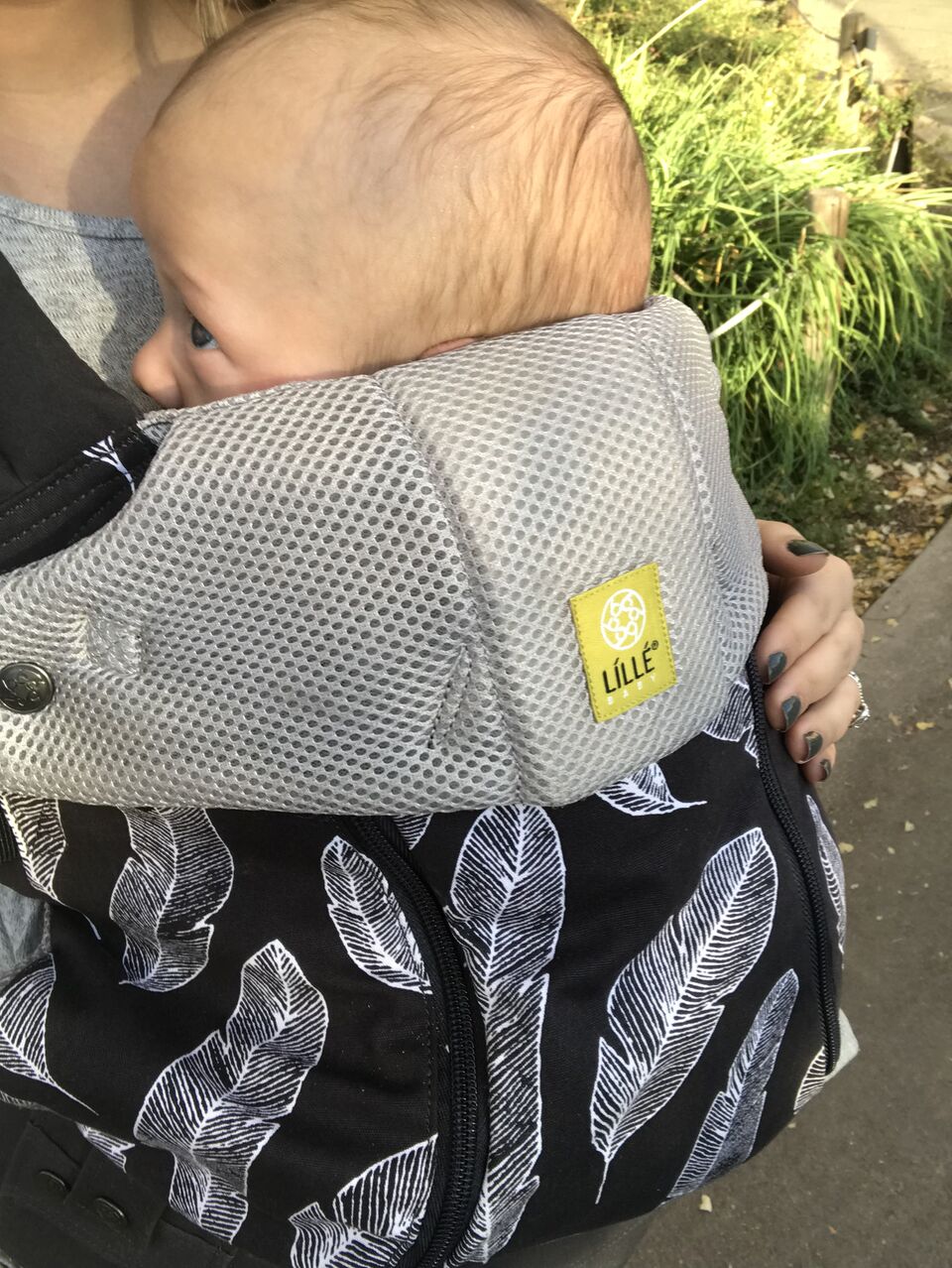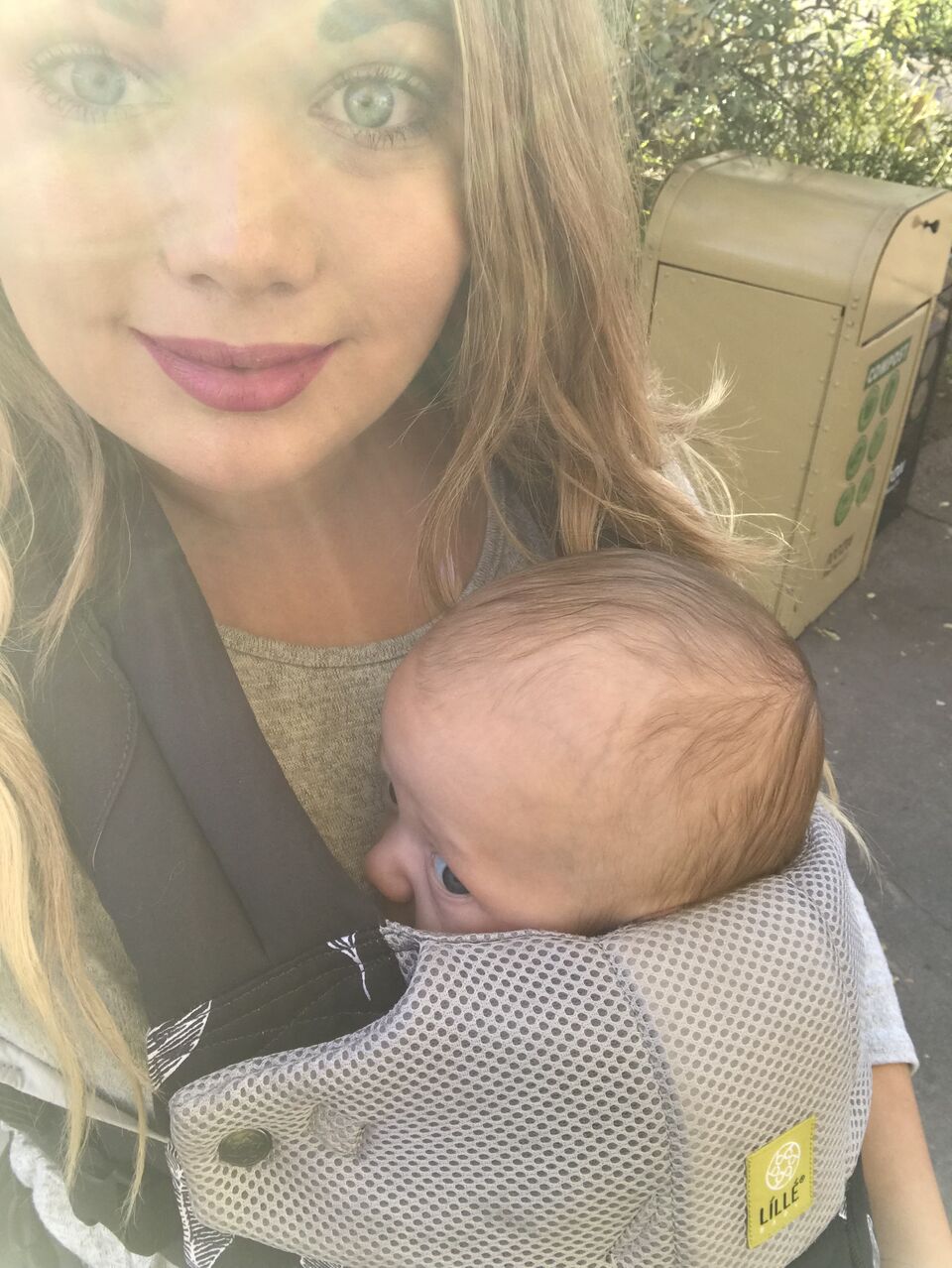 The LÍllébaby carriers are even more amazing than a traditional SSC. We have a LÍllébaby Complete All Seasons Carrier in Birds of a Feather. They can be worn to front carry or back carry, and can support kiddos 7-45lbs. Meaning it can work for your newborn and your toddler, and be of use for you for years to come! There are 6 total different ways to carry and it comes with back support- one of my favorite features. You can adjust the straps to breastfeed while carrying, and it comes with a hood!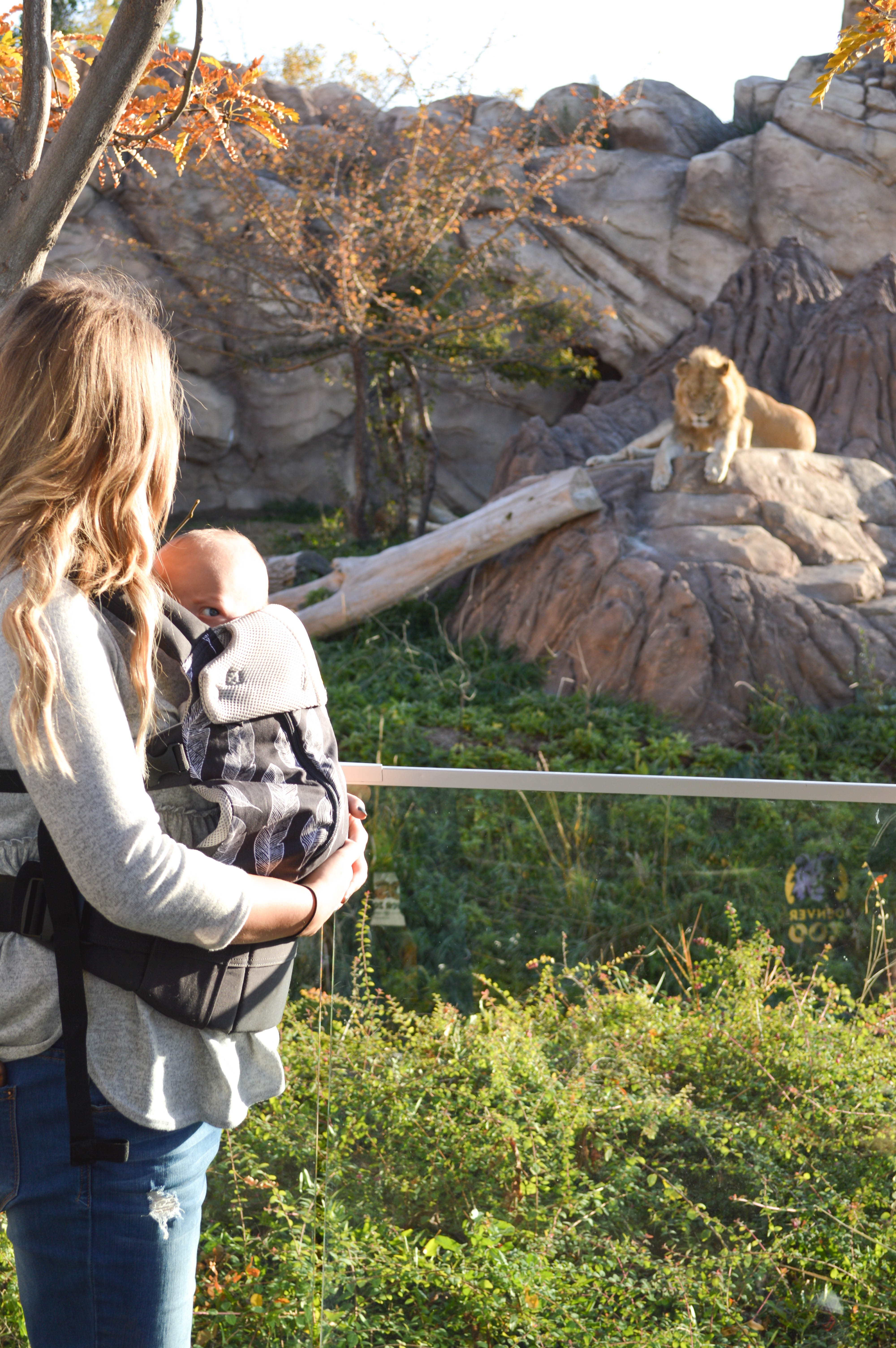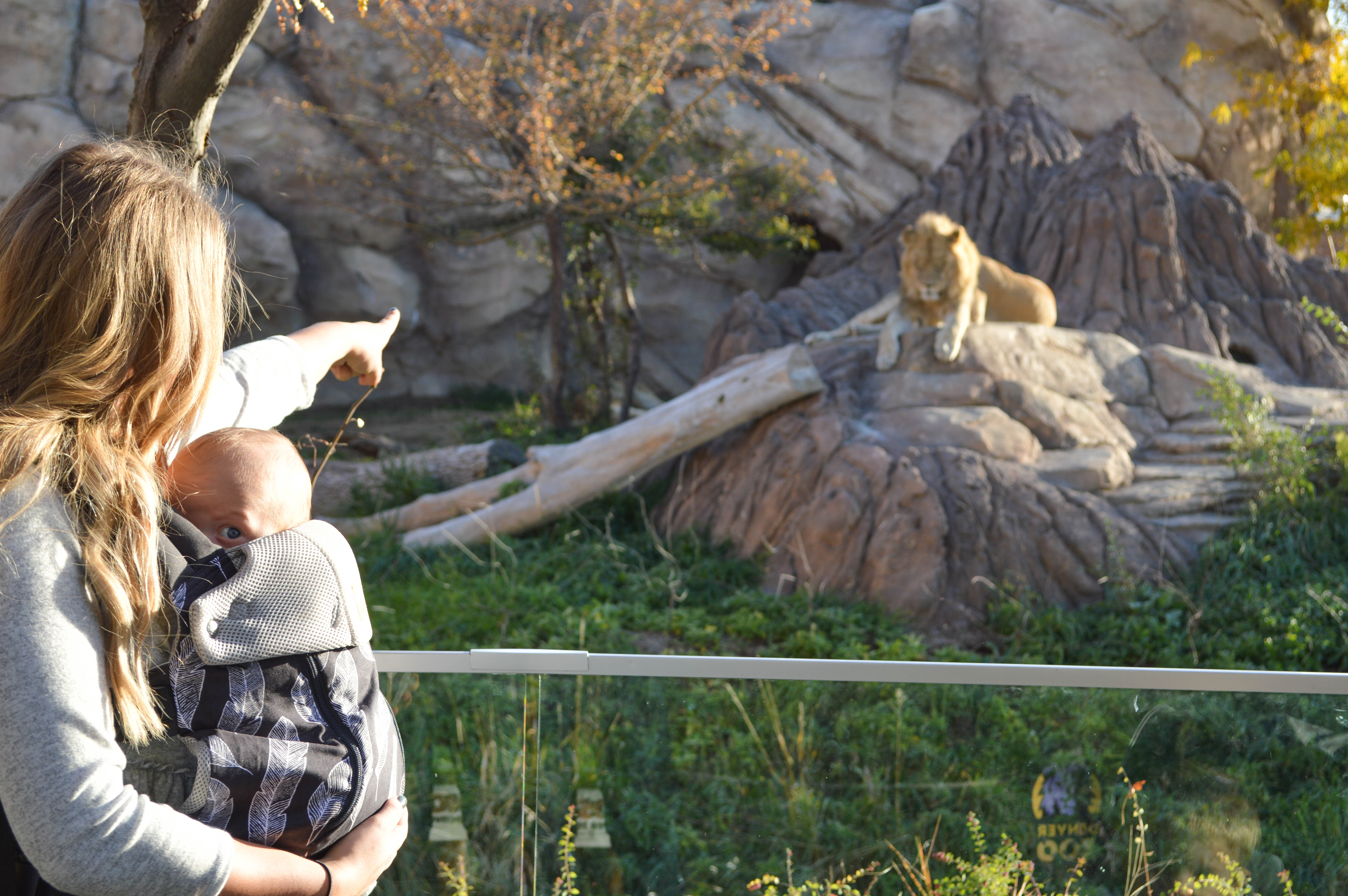 The hood is contained in a pocket on the front of the carrier. If you didn't pull it out, no one would even know it was there. The hood can create a darker environment for baby to sleep, protection from the sun, wind, rain, or snow, or extra privacy while nursing. I love the hood feature! There's also a cargo pocket to store a few essentials if you want to be really hands free and forgo the diaper bag.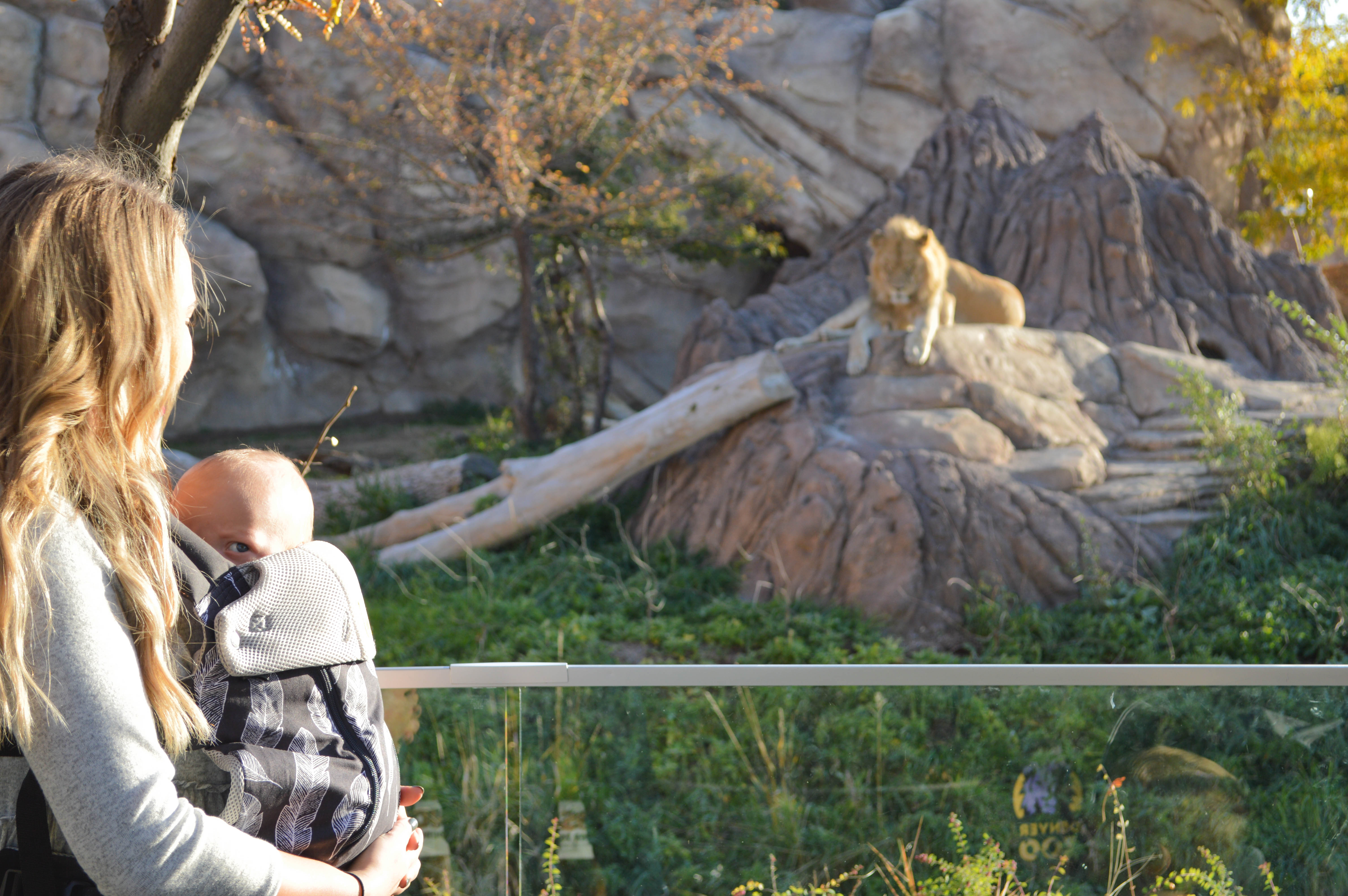 We got the All Seasons carrier since we live in Colorado. It has an extra, removable layer that can be added during the colder months, and taken off during the warmer months so you and baby are always comfortable.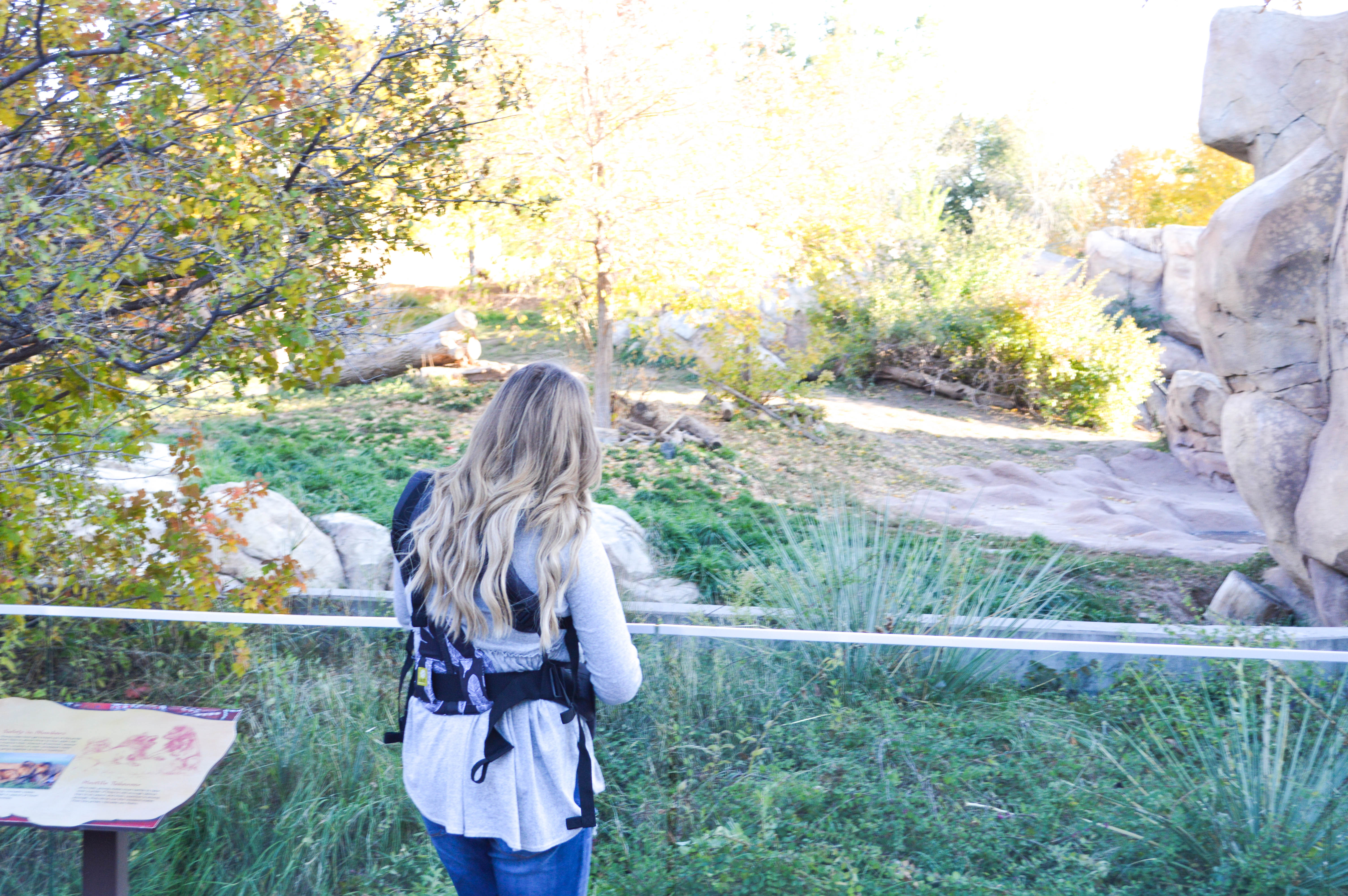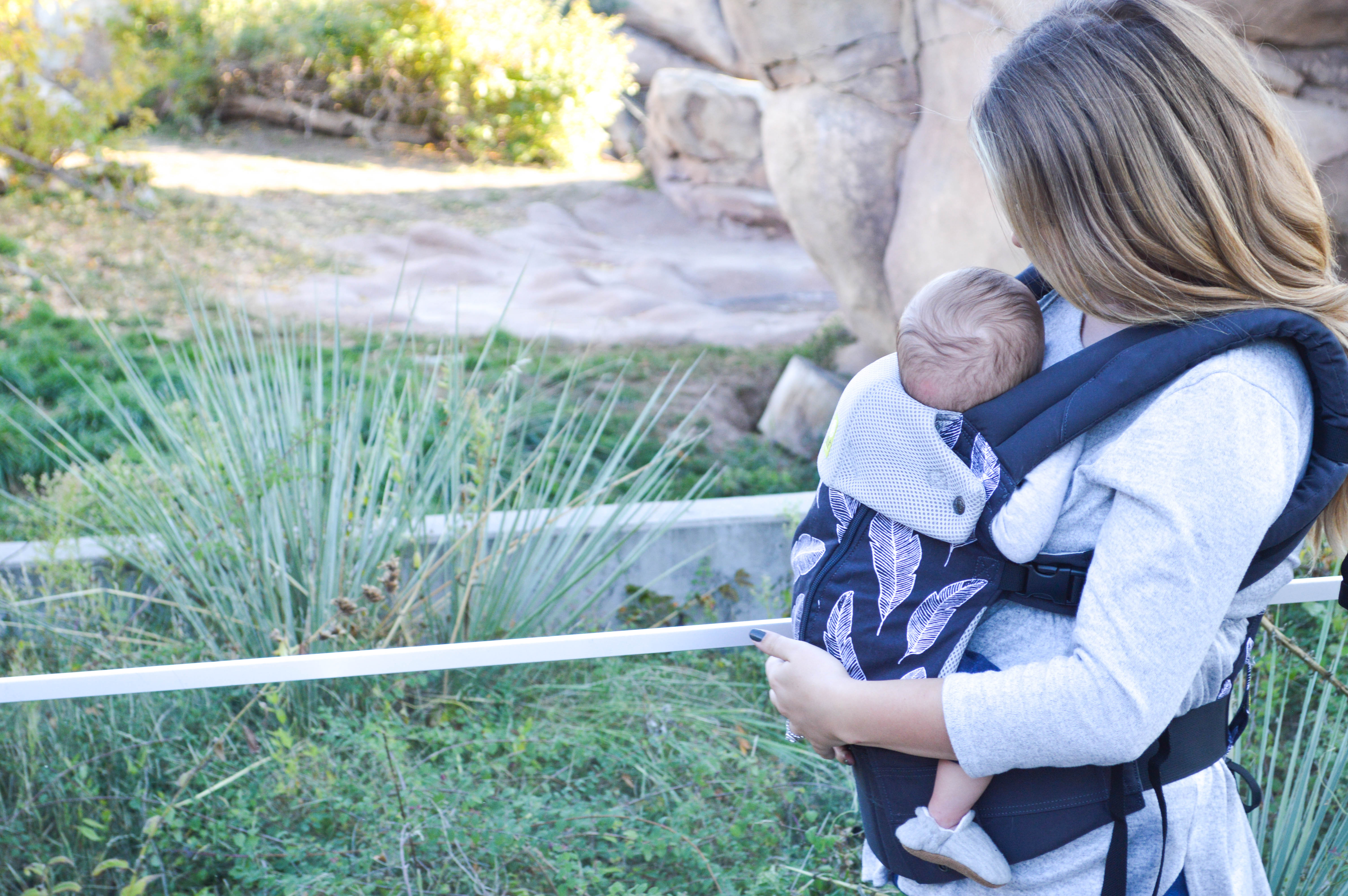 This carrier definitely didn't fail me at the zoo! I wore him the entire 3 hours we were there and wasn't sore in my back or shoulders at all! He slept most of the day away and only woke up for a quick bottle before passing out again. I was able to have my hands free to push Sawyer's stroller, hold his hand, take pictures, eat yummy snacks, and more!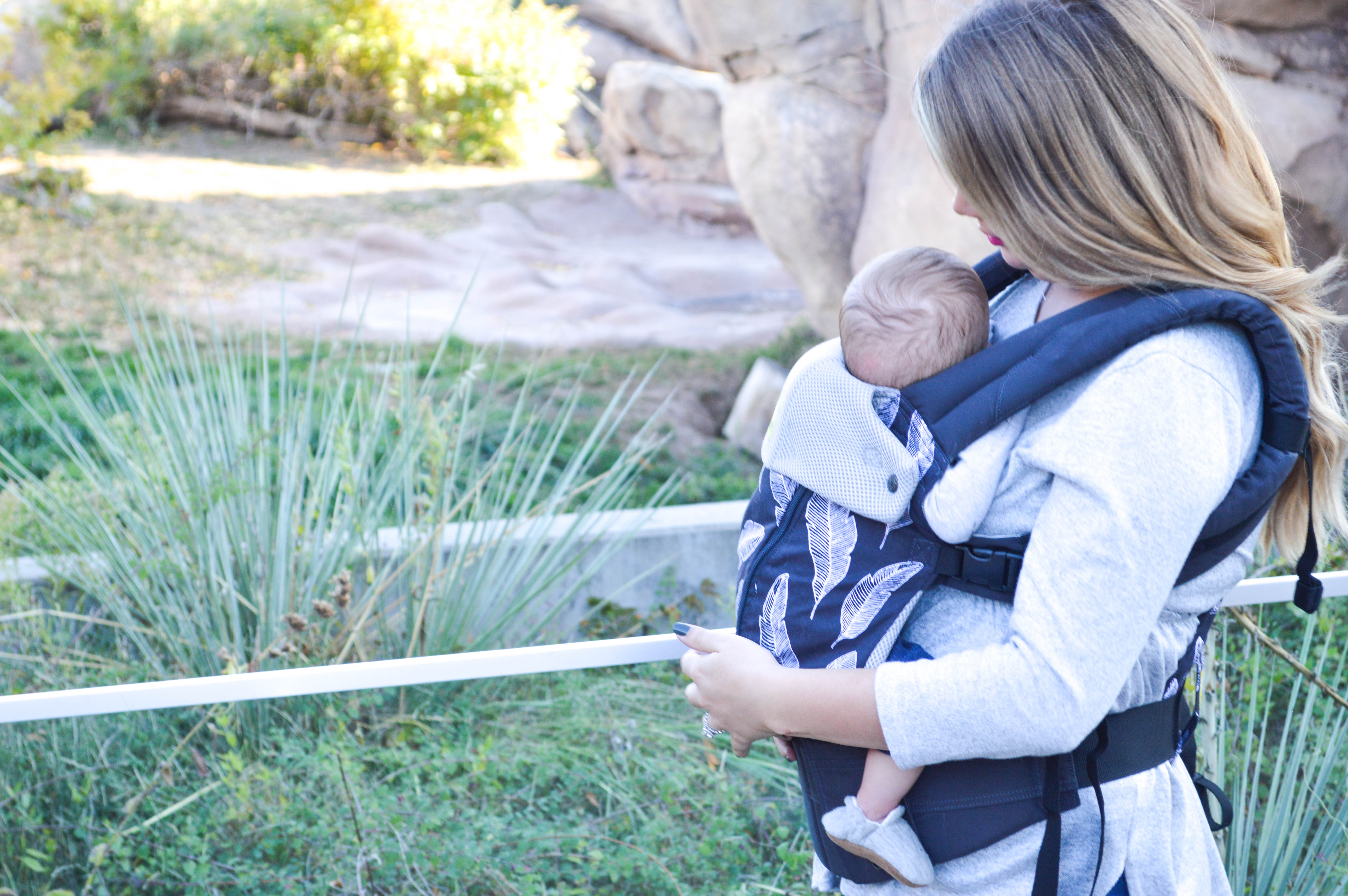 (Hair extensions c/o Hidden Crown Hair. Peplum top c/o Poppy and Dot)
Sawyer was ecstatic to see all his favorite animals. Our zoo even has a Dinosaur exhibit out right now, with interactive dino sculptures throughout the park. He loves dinos so this was an added bonus to our day. There are so many different things to appreciate about the stages both my kids are in right now. Oliver was snuggly on Mama all day long. Something that goes by too fast and I try to treasure whenever possible. And Sawyer was running around, naming the animals and their sounds, learning new things, and having the time of his life. It's so fun to watch them learn and grow, but also fun to have them small and cuddly. Right now I get one of each!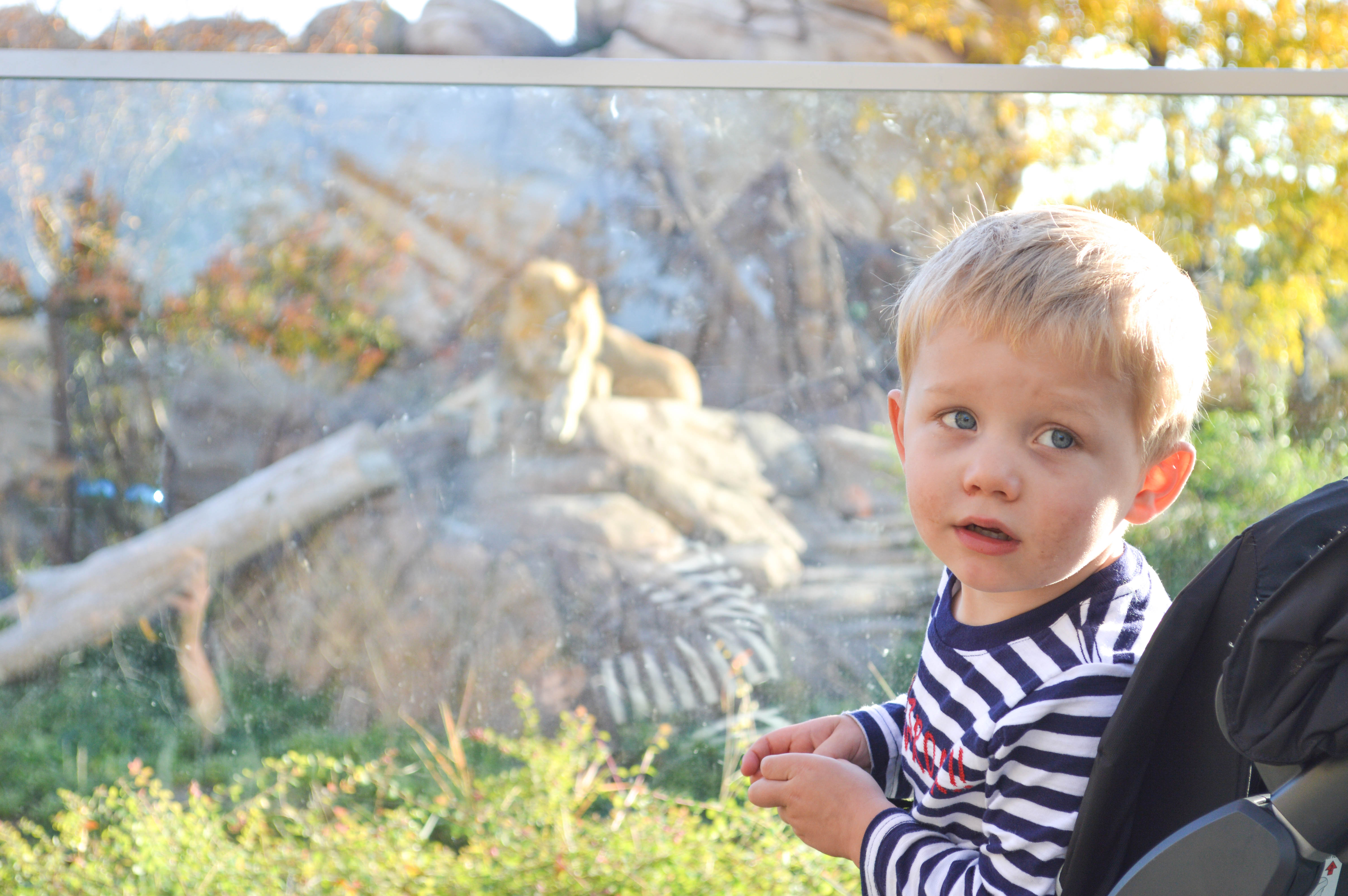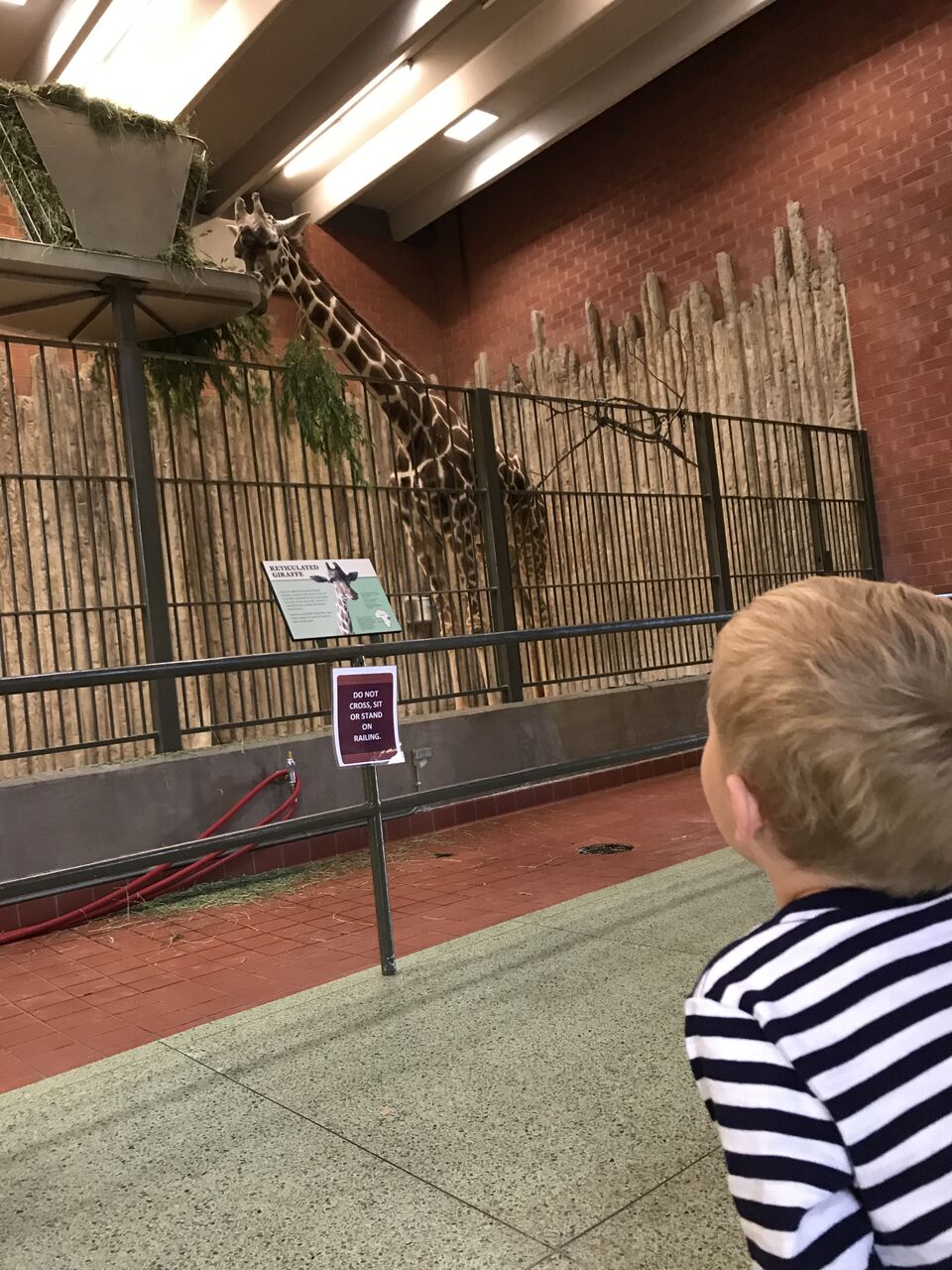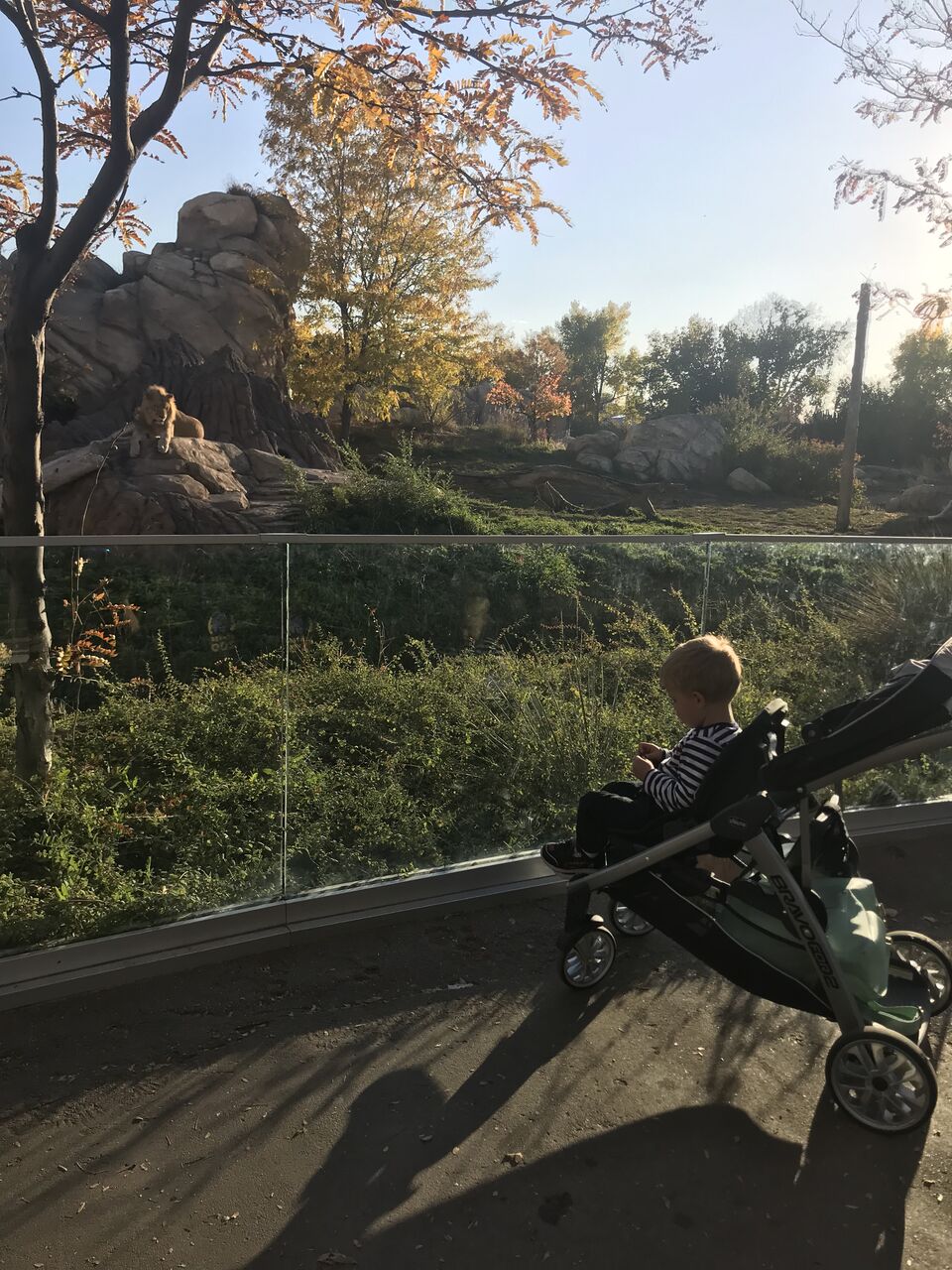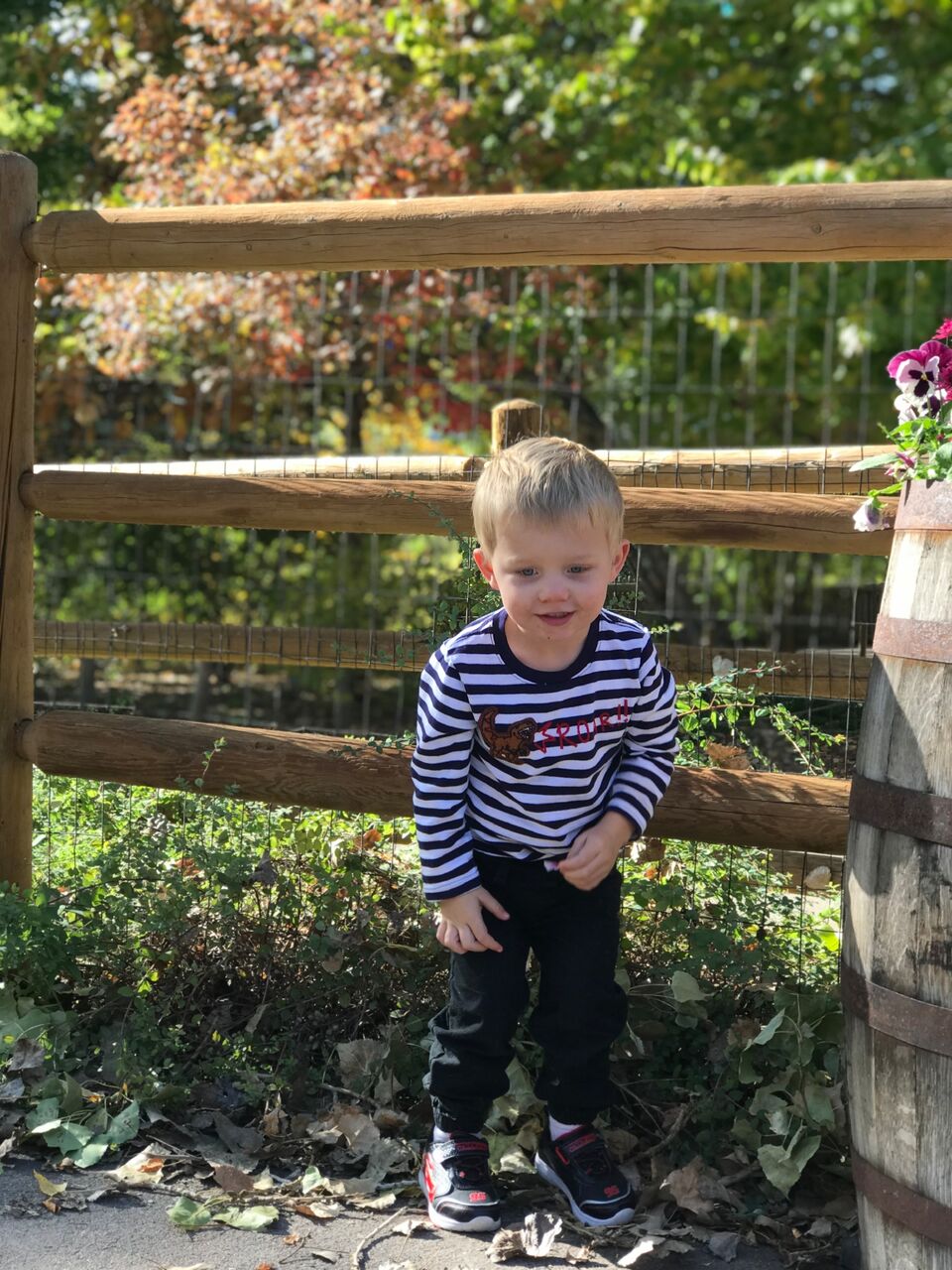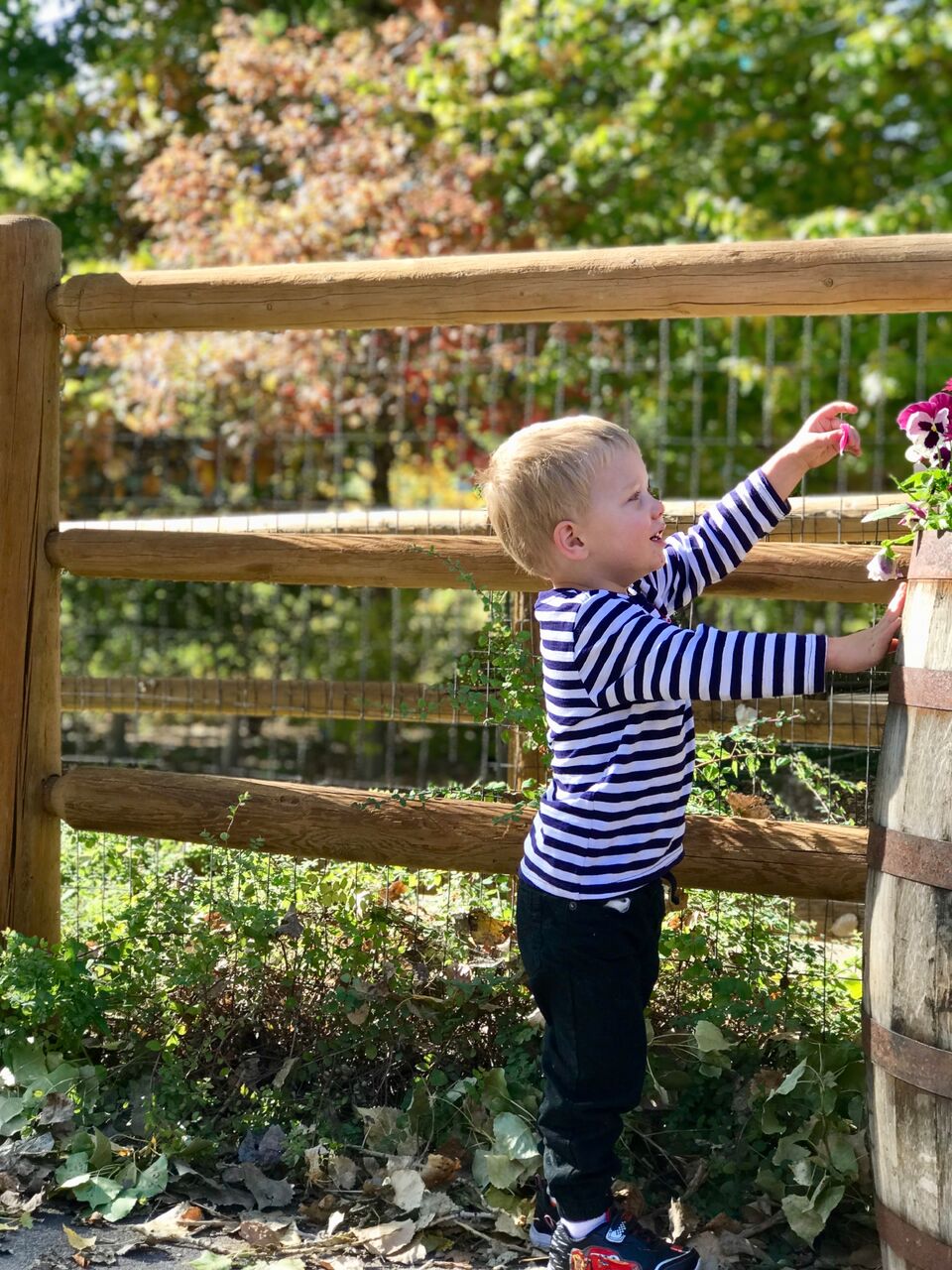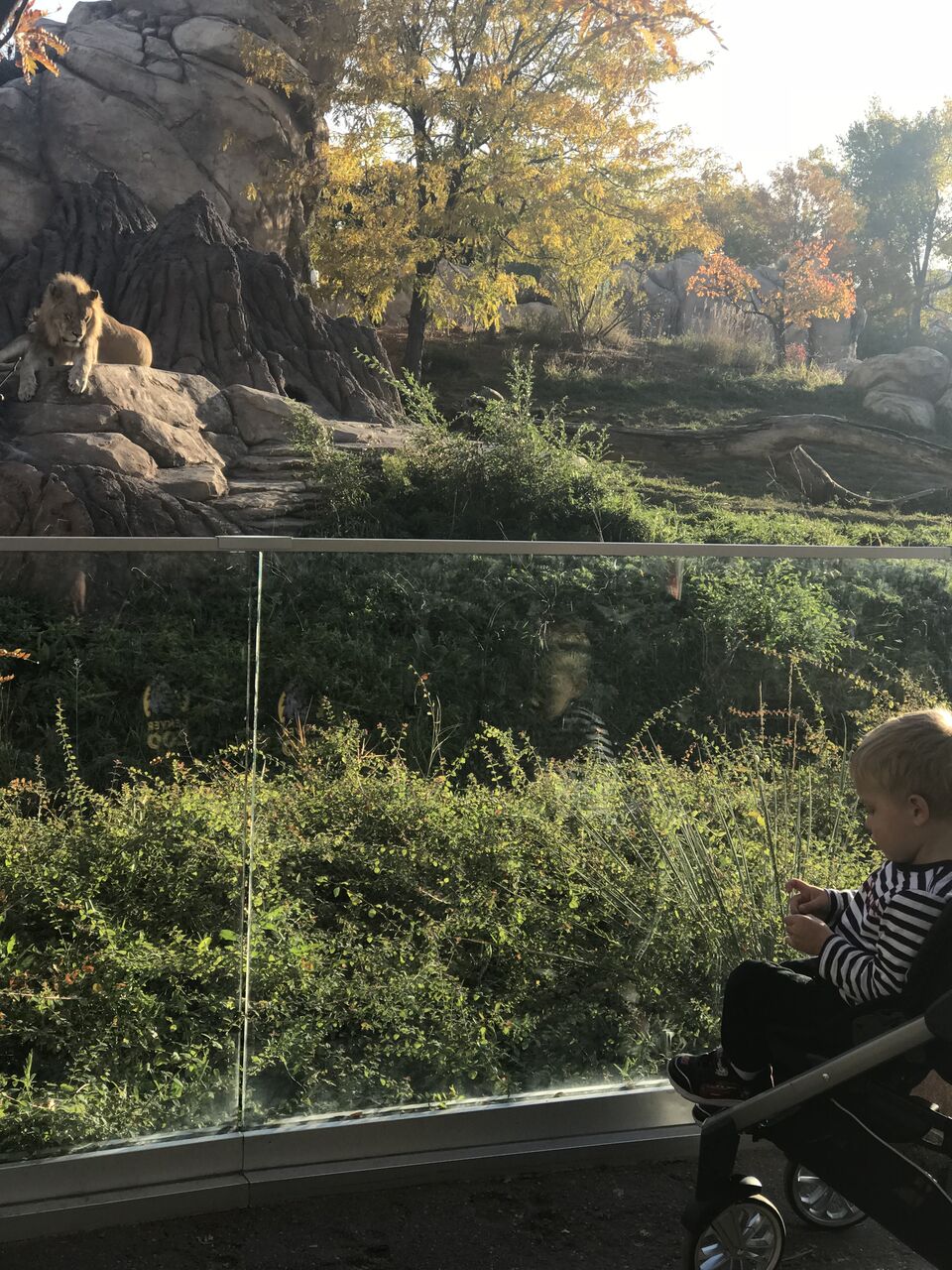 (Stroller c/o Chicco) 
Don't forget to check out the LÍllébaby Complete Carrier:
| Shop | Facebook | Instagram | Twitter |
xoxo.