Call me crazy, but I did it back in May.
I went to Disneyland when I was 27 weeks pregnant with Oliver. And I actually had a pretty great time.
I'm not superwoman or anything, at the end of the day my feet were screaming and my back hurt so badly I couldn't stand up straight, but I made it, I made it to the end of the day!
I took a lot of precautions to make sure I could survive the day that I want to share with you
1. Buy insoles for your shoes
First of all, wear good shoes. I wore Nike Frees to offer the support and longevity I needed for the day. I then got Dr. Scholl's insoles to give me extra support and cushion, to keep my feet from aching to early on in the day.
2. Water, Water, Water
Bring a refillable water bottle to sip on throughout the day. I made a goal to finish at least 3 water bottles so I would stay hydrated. I also invested in one of those insulated water bottles that can keep drinks cold up to 24 hours. Being able to drink ice cold water kept me hydrated but also helped me combat the heat!
3. Take Breaks!
I'm pretty sure the only reason I lasted as long as I did was because we took a significant break halfway through the day. Sawyer had fallen asleep in the stroller so Kurtis and I sat down in a shaded patio in Tomorrowland and just sat and recharged for almost an hour. We rested, drank water, and ate some yummy snacks we didn't have to share. It was just what I needed to tackle the rest of the day.
4. Learn What Rides you can Ride in Advance
During pregnancy, there are in fact, quite a few rides you can ride at Disneyland! A good rule of thumb is, anything a baby or toddler can ride, so can you. Here's a list of a few rides you can ride while pregnant (or take young kiddos on!):
Dumbo the Flying Elephant
It's a Small World
Jungle Cruise
The Many Adventures of Winnie The Pooh
Peter Pan's Flight
Storybook Land Canal Boats
Buss Lightyear's Astroblasters
Mad Tea Party
Finding Nemo's Submarine Voyage
Astro Orbiters
Alice in Wonderland
Autopia
Haunted Mansion
Pirates of the Caribbean
Casey Jr Circus Train
King Arthur Carousel
Roger Rabbit's Car Toon Spin
Snow White's Scary Adventures
and more!
5. Eat All The Food
Seriously, you're at Disneyland, you're pregnant. Eat the food. The turkey legs, the churros, the Mickey ice cream bars, the corn dogs, the popcorn, THE DOLE WHIPS. DO NOT SKIP THE DOLE WHIPS. Don't make yourself sick by any means, but eat the yummy food. It's so good. You're pregnant. You've earned this.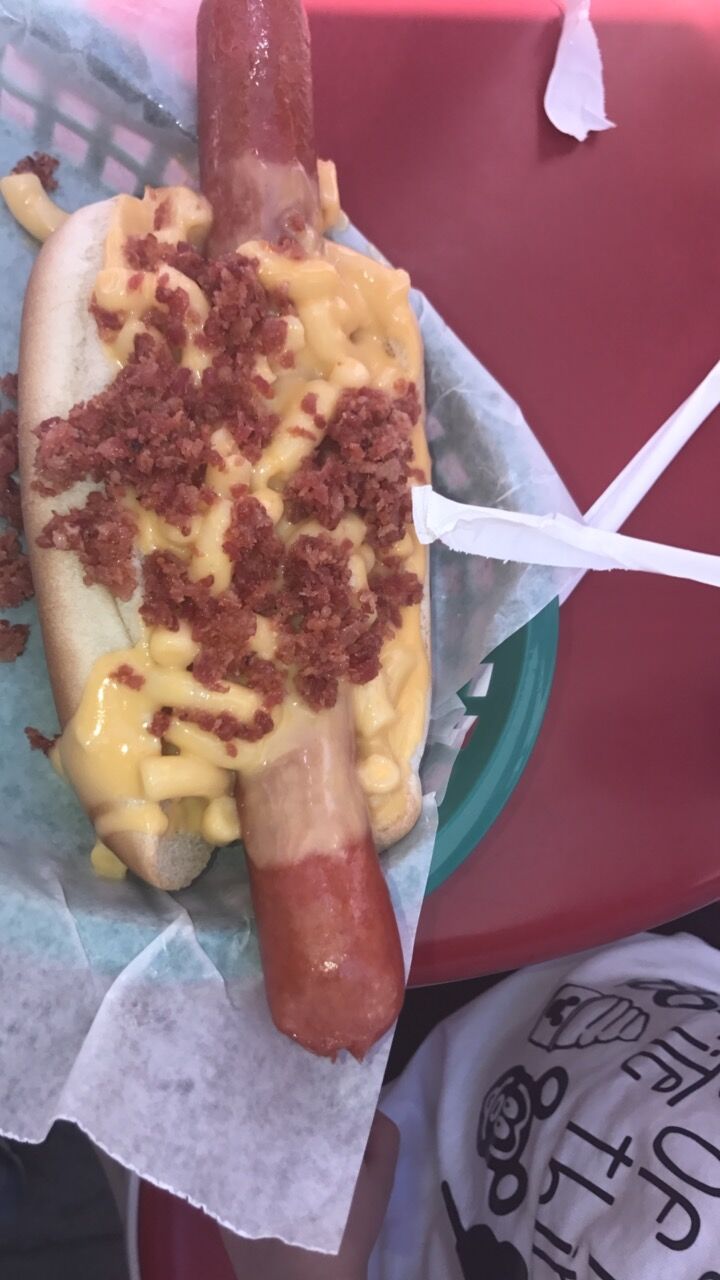 6. Wear a Belly Band
A belly band can offer you a lot of back support to help you last to the end of the day!
7. Caffeinate
There's a Starbucks inside Disneyland now, make it your first stop of the day! Pregnancy can definitely make you lethargic, but if you're at Disney with your older kid(s), you need to stay energized to take on the day! Treat yourself to your one allotted cup of coffee to get keep you moving!
8. Be Prepared
Pack your bag accordingly. Pregnancy comes with a lot of ailments and it would be horrible to have a flare up when you're trying to enjoy a day at Disney. I made sure to pack zantac in case of heartburn, zofran, gum, and peppermint beadlets in case of nausea, deep blue rub in case of an achy back, etc. Be sure to stock up on anything you may need to keep you feeling great!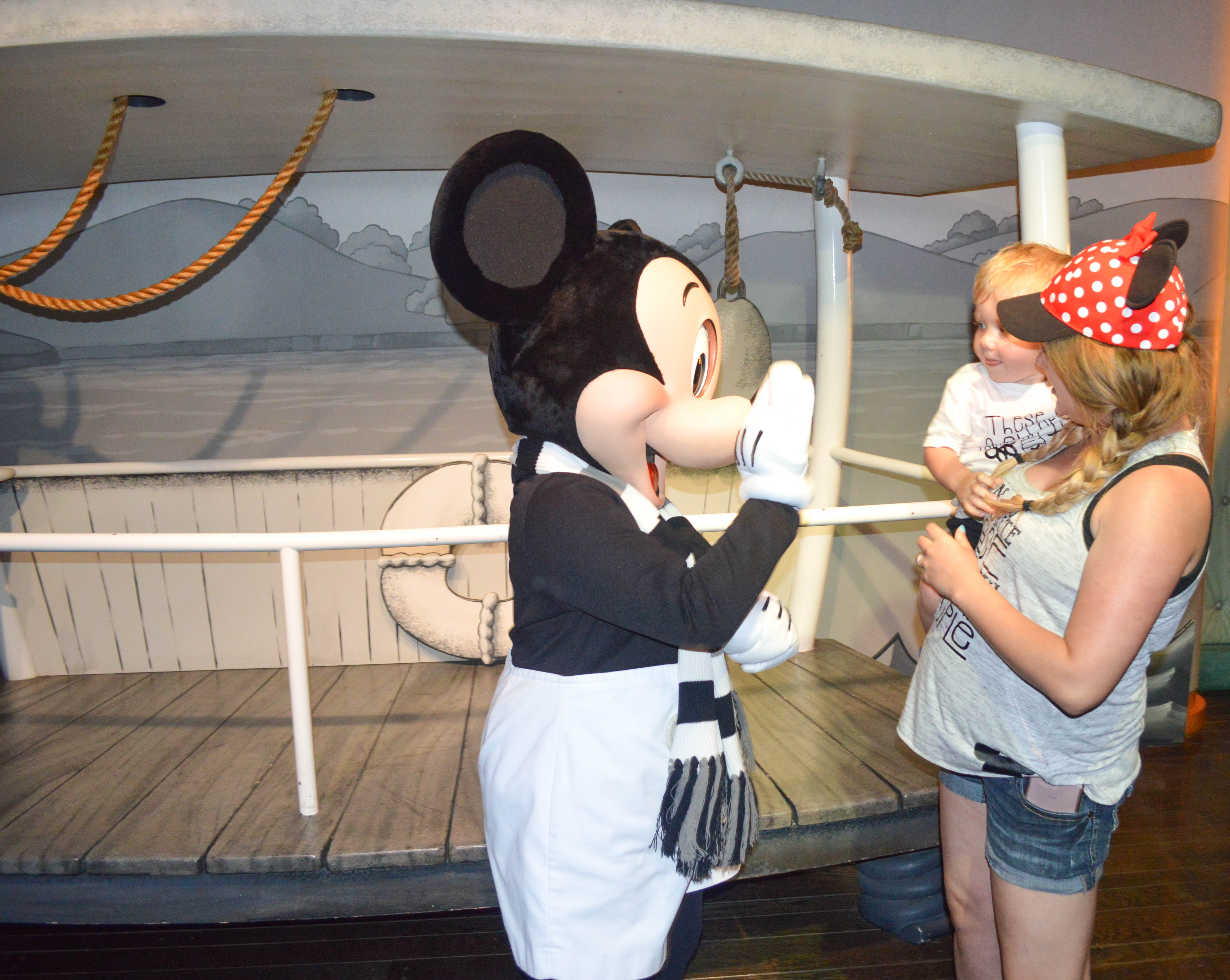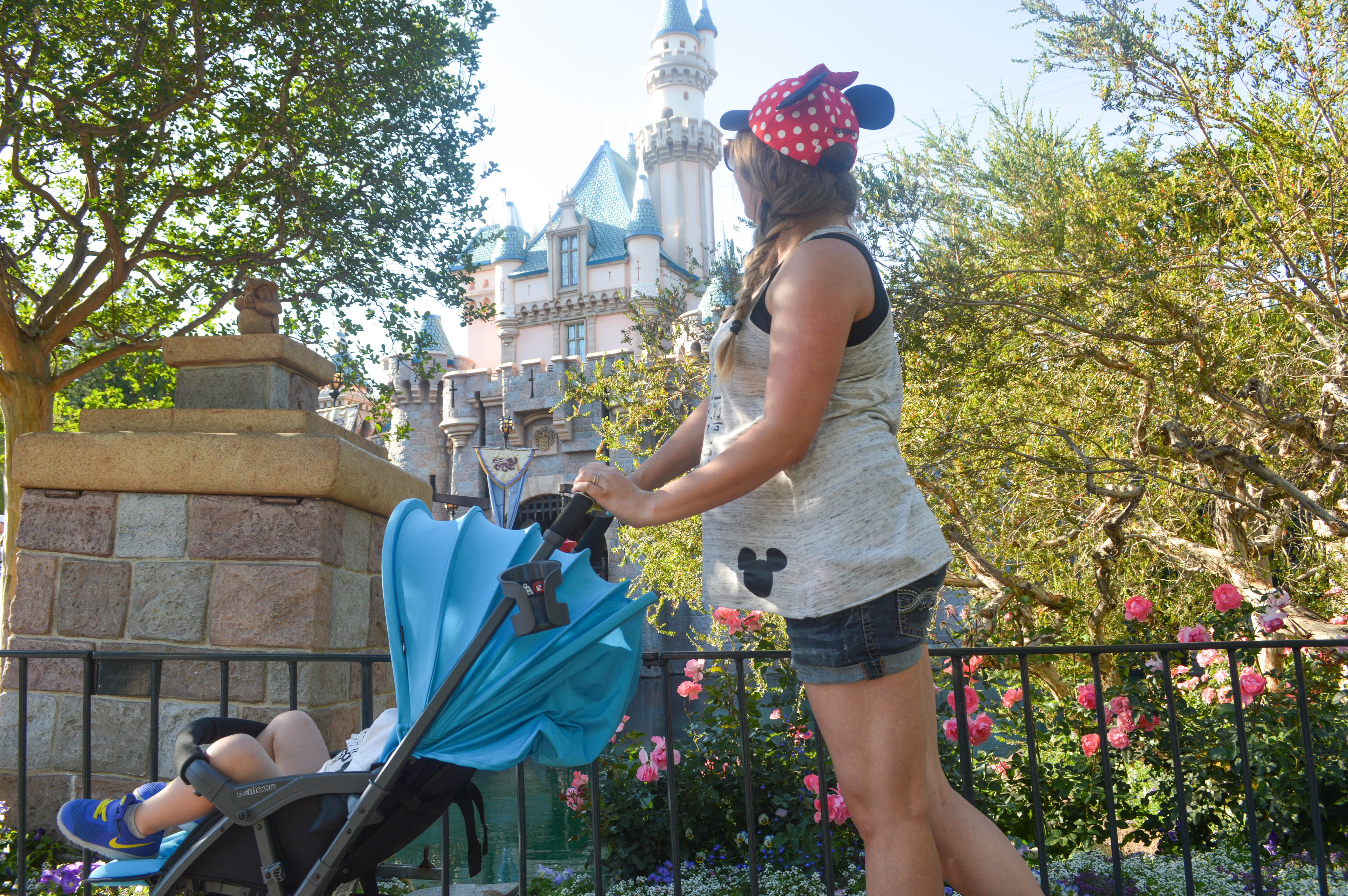 By the last hour of our Disney day, I was definitely starting to hurt. But for the 9 hours prior, I was doing perfectly fine and I'm sure it's due to all the tricks above. I lasted 10 whole hours at Disneyland while 27 weeks pregnant! Pretty impressive if you ask me! Sawyer had an amazing time and I'm so glad I stuck it out to make some amazing memories with him before he became a big brother. Read all about my tips for Disneyland with a toddler HERE.
Did you tackle a Disney Trip while pregnant? What were your best tips? Comment below!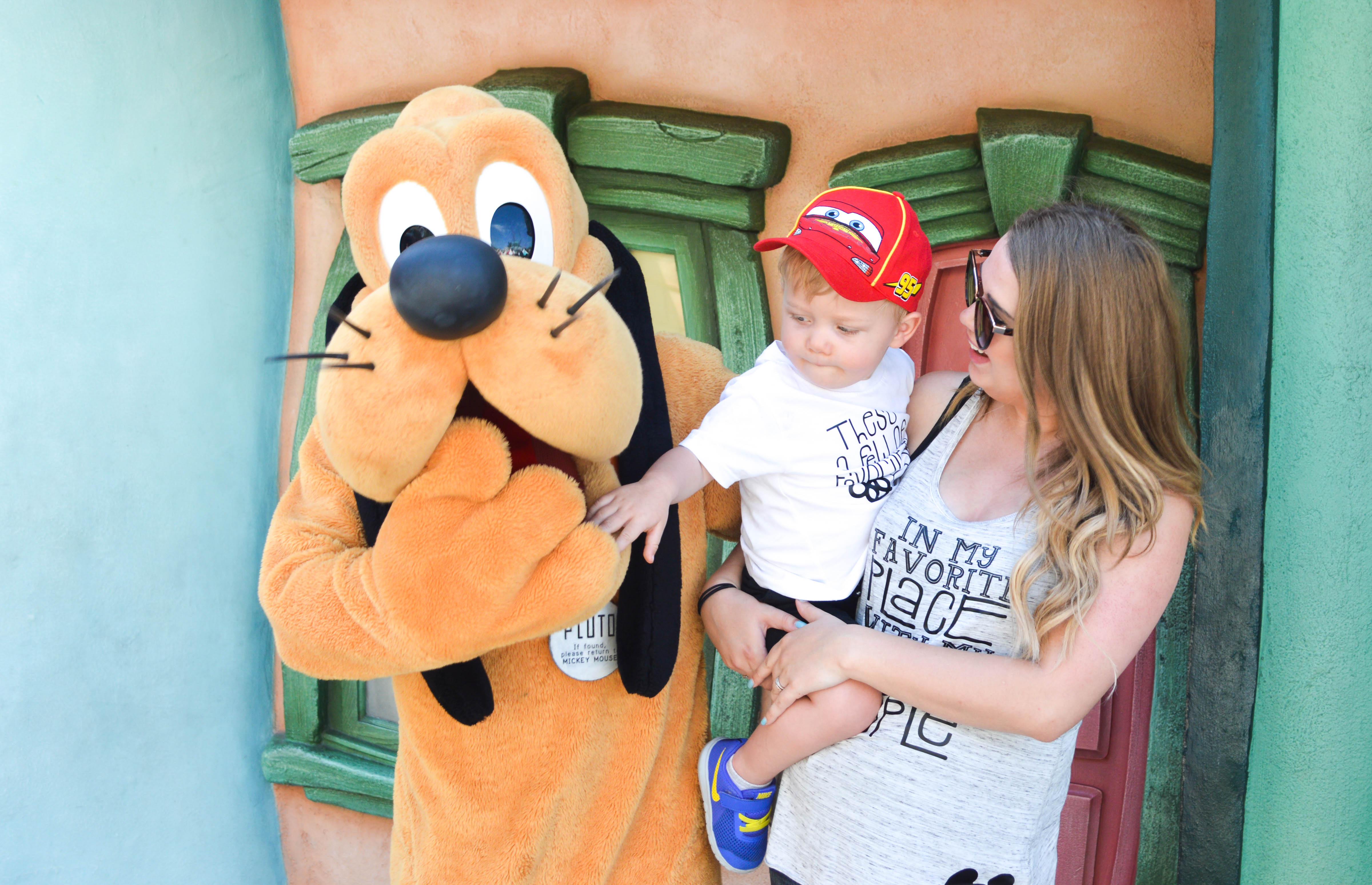 xoxo.
Pin It!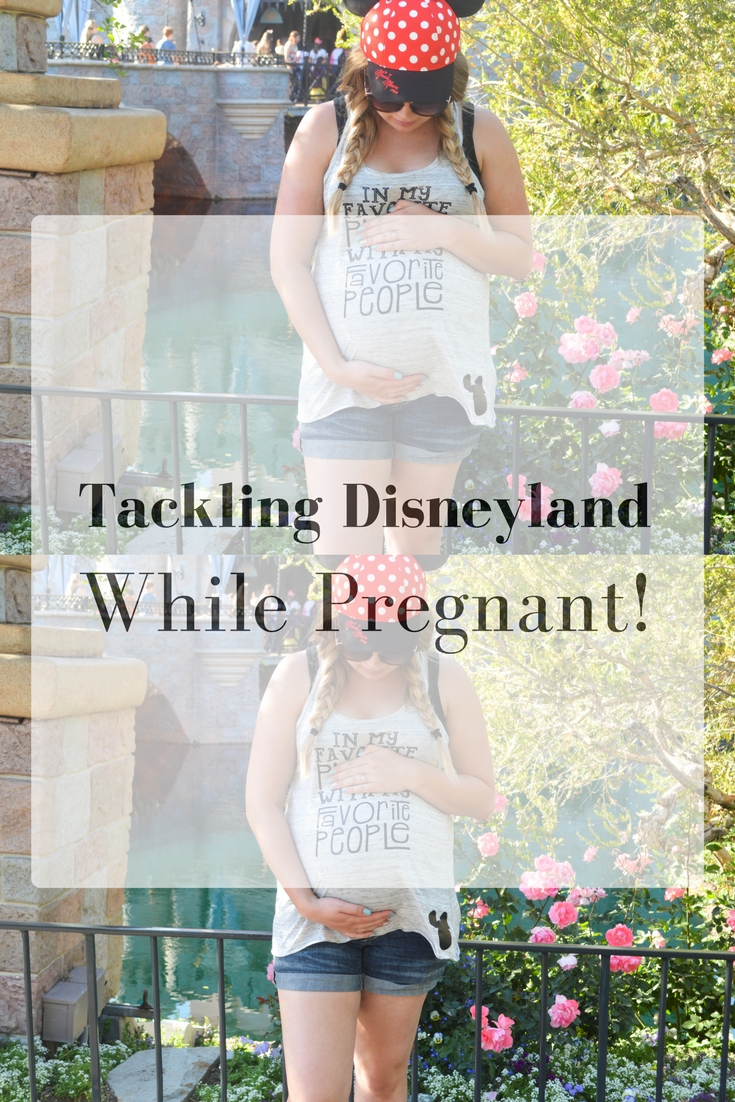 Save
Save