Disclaimer: Thank you to SeaQuest Littleton for hosting us for the day. All opinions are my own. Please visit my disclaimer page for more information. 
UPDATE: Since originally writing this post it has come to my attention that SeaQuest Littleton has failed 2 animal welfare inspections in a row. I did not see anything concerning firsthand during my visit, but the public data released since then does not lie. SeaQuest has not been offering any refunds to passholders with concerns about this issue either. Because of this, I can no longer in good conscience recommend you visit this aquarium. You can read all about the failed welfare inspections for yourself here. 
I was so excited when I first heard that Colorado was getting a SeaQuest! We've been in need of a few more educational activities in the area and this seemed like the perfect addition.
SeaQuest is a chain of interactive aquariums making it's way across the US! So far they have locations in Utah, Nevada, Texas, California, and now Colorado, with many more locations coming!
There are a few things that makes SeaQuest Littleton unique and sets it apart from other aquariums. First being, it is located inside of a mall. I'm not sure if every location is, but ours was, and it was interesting! I wasn't aware it was located inside the mall prior to arrival. This information was not available anywhere on the website so I was confused when my GPS pulled me up to the Southwest Plaza mall. After driving around and not seeing it anywhere else I came to the conclusion that it must be inside, so in we went! Once inside, it was easy to locate, and I couldn't believe a whole aquarium was inside that (seemingly) little storefront! Once inside, you'll see it's definitely more than a storefront and is actually quite vast and extensive!
When we visited, it was the very first day the aquarium was open. And it wasn't even open to the general public yet. It was only opening to those who had purchased annual passes and members of the media. This soft opening had already been pushed back a week and people were ready. The line wrapped around the mall and we waited for almost an hour to get in. They did a great job keeping us entertained and had staff bring out animals for the kids to pet while they waited! Sawyer got to pet a large yellow snake and a bearded dragon.
I was happy to see how popular it was an how excited people were about SeaQuest Littleton! Because it was the first day, there were definitely some growing pains and some hiccups, but that's to be expected. It was everyone's first day, after all. A few of the exhibits weren't done, some decor wasn't completed, and some of the animals weren't out. But from what I've heard, most of those issues have been resolved since opening to the general public this past week.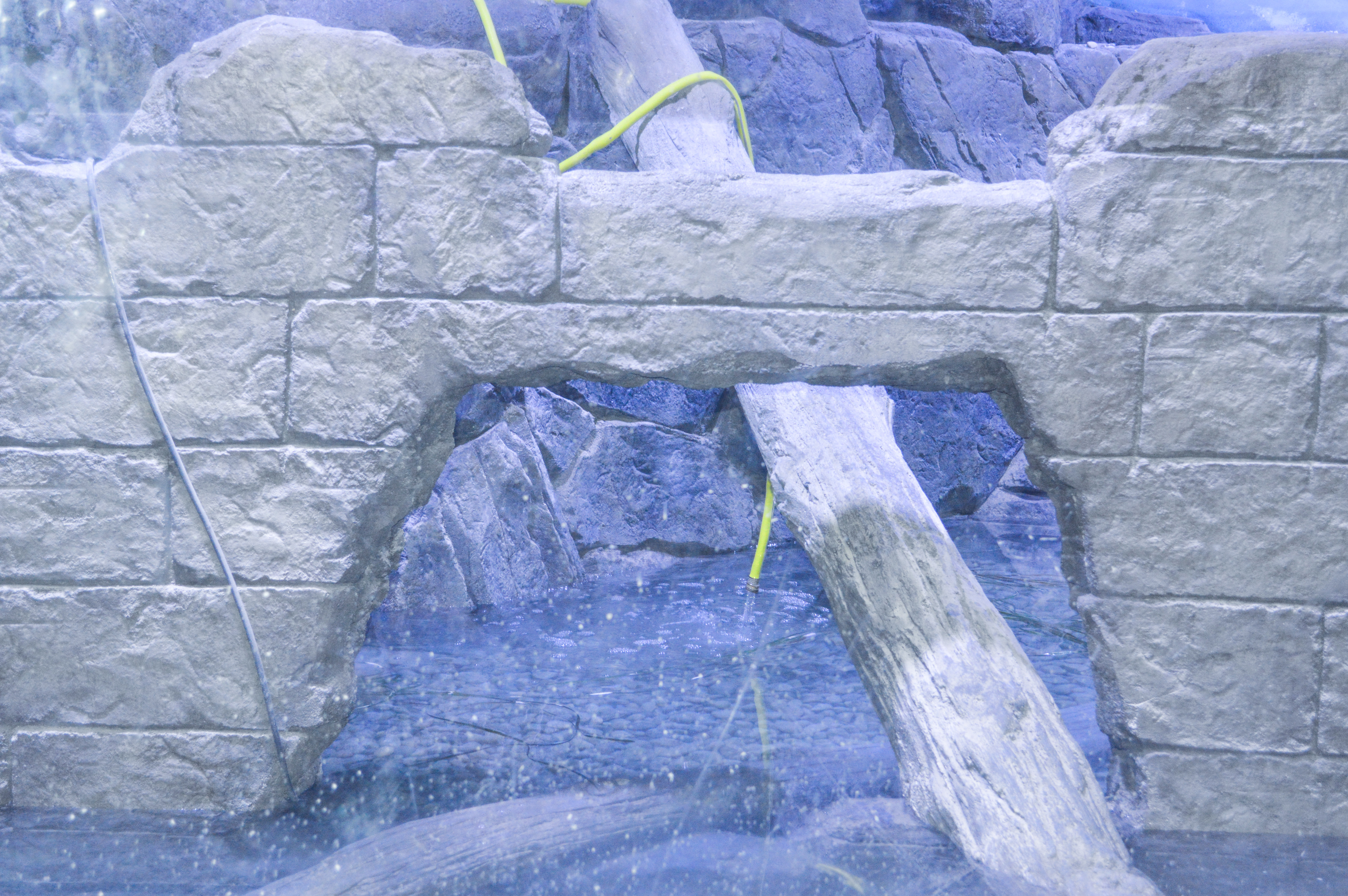 Given that it was inside the mall, I was extremely impressed! One you walk in, it's like entering a different world, and you completely forget you're at Southwest Plaza mall. It's quite large on the inside, and the architecture, design, and decor are fabulous. I loved the ambience once inside.
OUR ADVENTURE AT SEAQUEST LITTLETON
The Lands
Every SeaQuest aquarium is made up of different lands, or areas containing different exhibits throughout the aquarium. You'll journey through the Amazon Rainforest, California Coast, Creatures of Light, Adventurer's Boardwalk, Mayan Jungle, Shark Lagoon, Egyptian Desert, Caribbean Cove, Pirate Island, The Great Wall of China, The Outback, and Kelandck Fishing Village. Like I said there is a ton to see!
Interacting
SeaQuest is an interactive aquarium so be prepared to touch and feed some animals and fish! You can purchase feeding tokens as you enter and use them to feed animals and fish of your choosing throughout your adventure. I definitely recommend this as it will make your experience that much more interactive and fun. We fed plenty of fish and even some birds! There are plenty of touch pools throughout the exhibits, Sawyer loved touching fish and sharks! There are also employees standing at each and every exhibit to educate you on the sea life inside.
What to Expect from SeaQuest Littleton
Although it is much bigger than it looks on the outside, it is still smaller than a typical aquarium. We were able to get through the whole thing in about 40 minutes. I was surprised when we rounded a corner and found ourselves back at the entrance so soon, I almost went around again (and you can)! I feel our visit may have been cut short slightly due to how crowded it was being opening day. We skipped some exhibits where the crowds were too large, so we may have been able to extend our visit a bit by taking more of our time at each exhibit, and visit each and every one of them, on a day when it's not quite so crowded.
The pathways are decent sized, but I did have some trouble navigating the stroller through it, and was very glad I chose to bring out sit n' stand rather than our double wide. Next time, I'll probably ditch the stroller altogether and just put Oliver in the carrier. Sawyer ran around the whole time anyways!
Bring the hand sanitizer because your kids will have their hands in pools pretty much the whole time. It's wonderful. My favorite part of SeaQuest was definitely how interactive it was. Sawyer learned so much and was thoroughly entertained! Sure, it's fun to go to a typical zoo or aquarium and just look at all the animals, but this was so much better.
Expect to spend time at the touch pools and interactions because that was Sawyer's favorite part! I had to literally drag him away from the Shark Pool, he was having the time of his life. He loves sharks so being able to touch and interact with them was an incredible experience for him.
There's nowhere once inside the aquarium to purchase food or drinks so be sure to have a water bottle and eat before you go. Southwest Plaza has incredible dining options just steps away, and SeaQuest Littleton does allow you to renter with a hand stamp if you choose to take a lunch break and return later.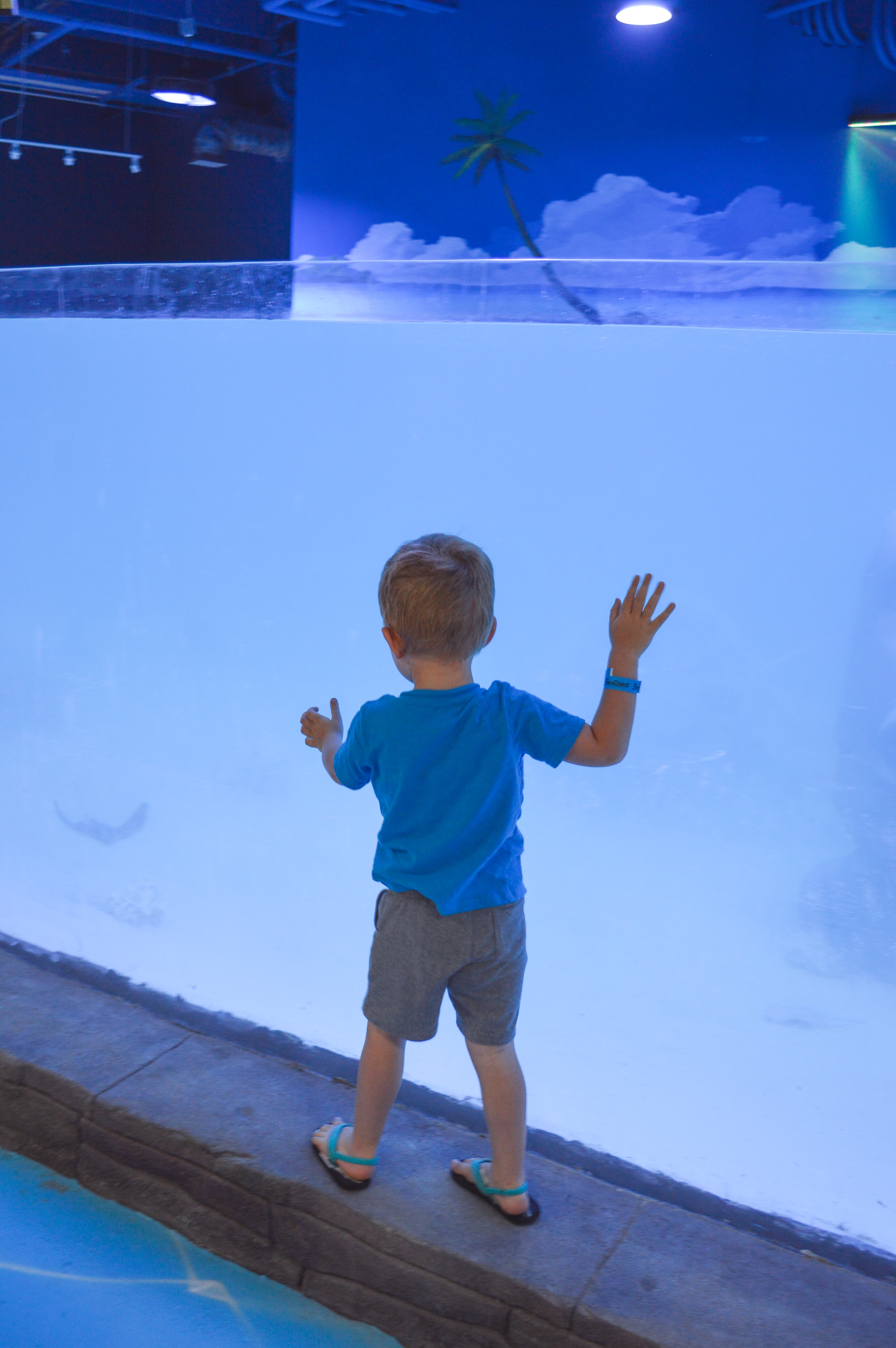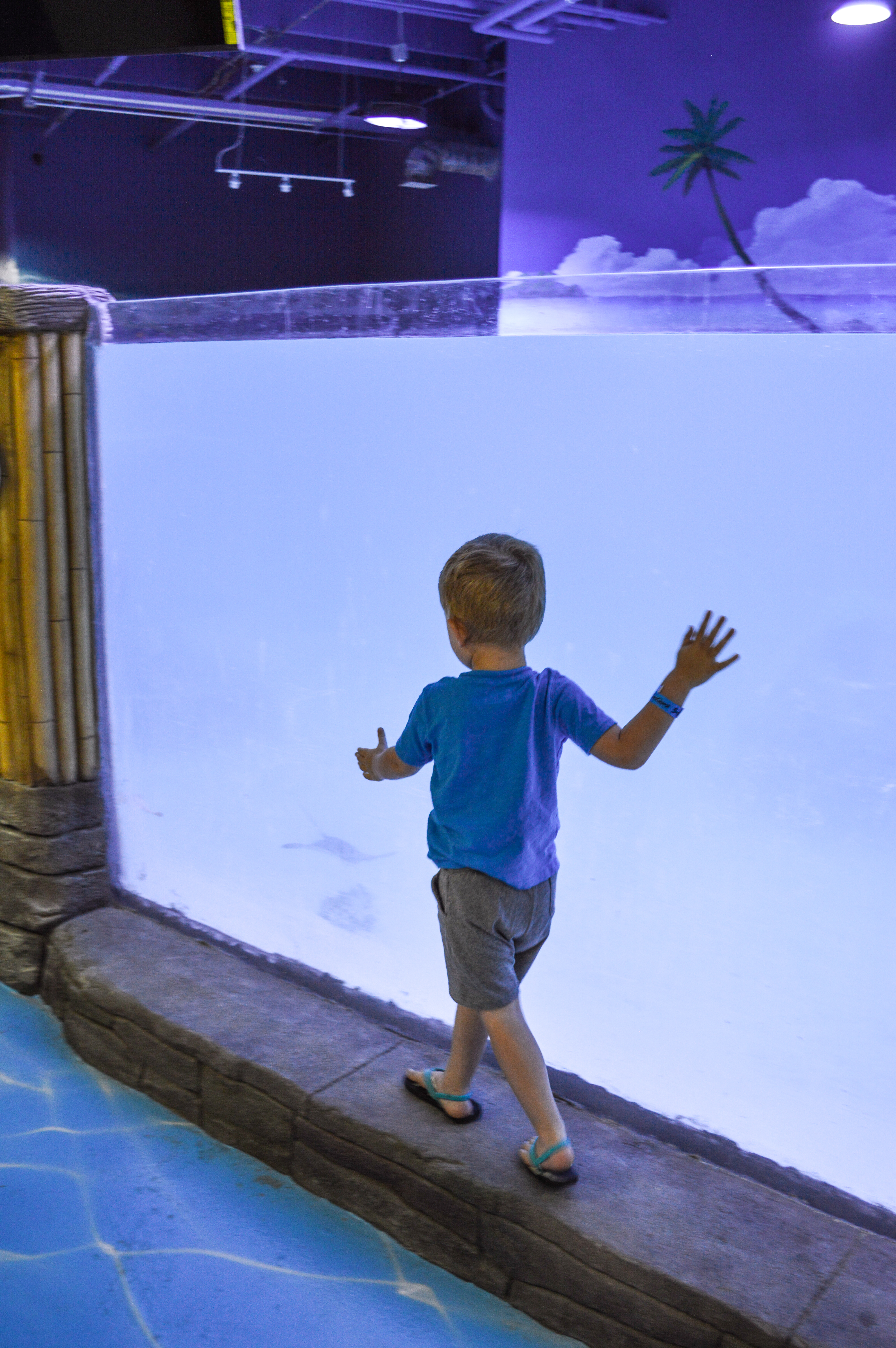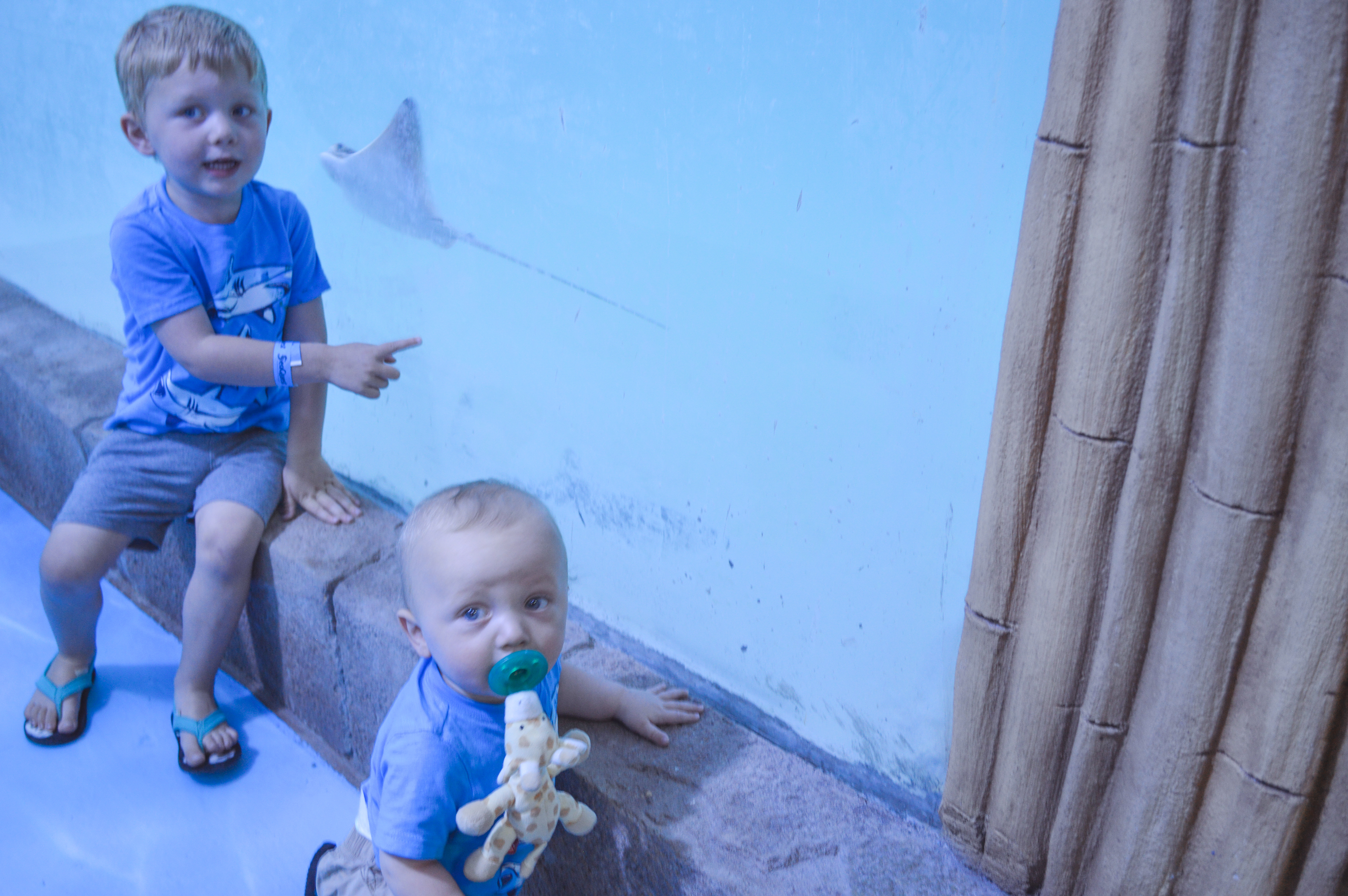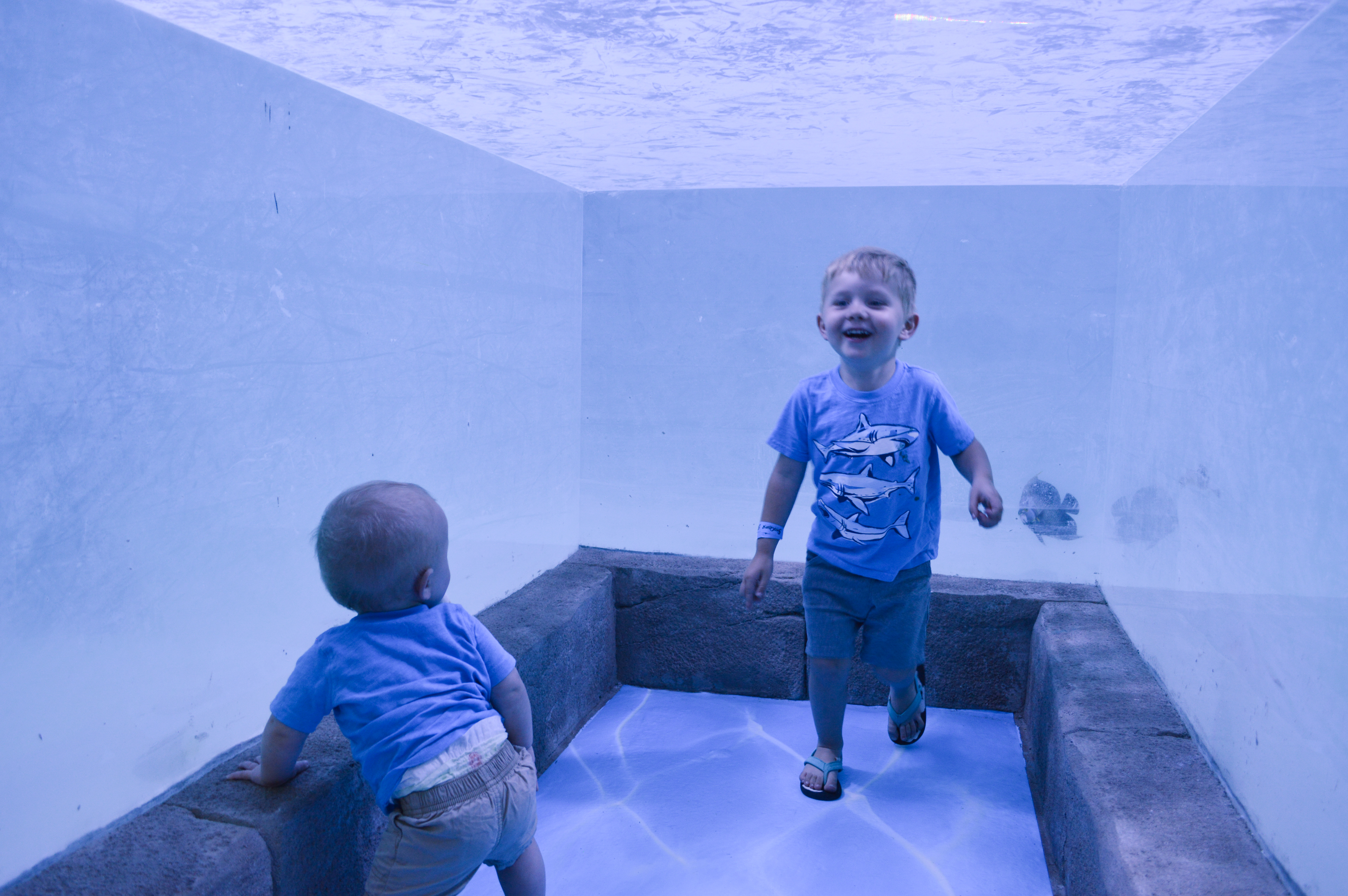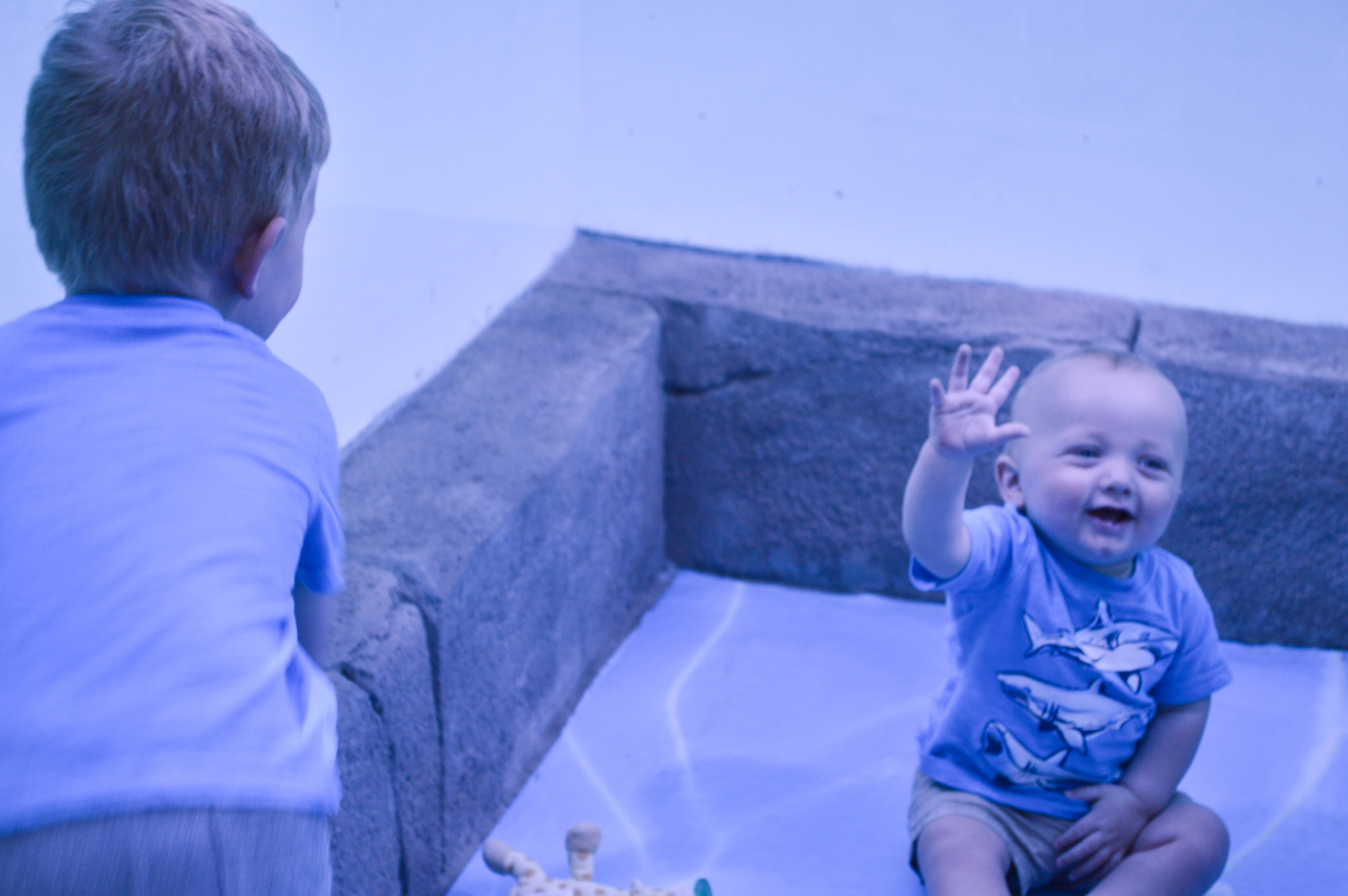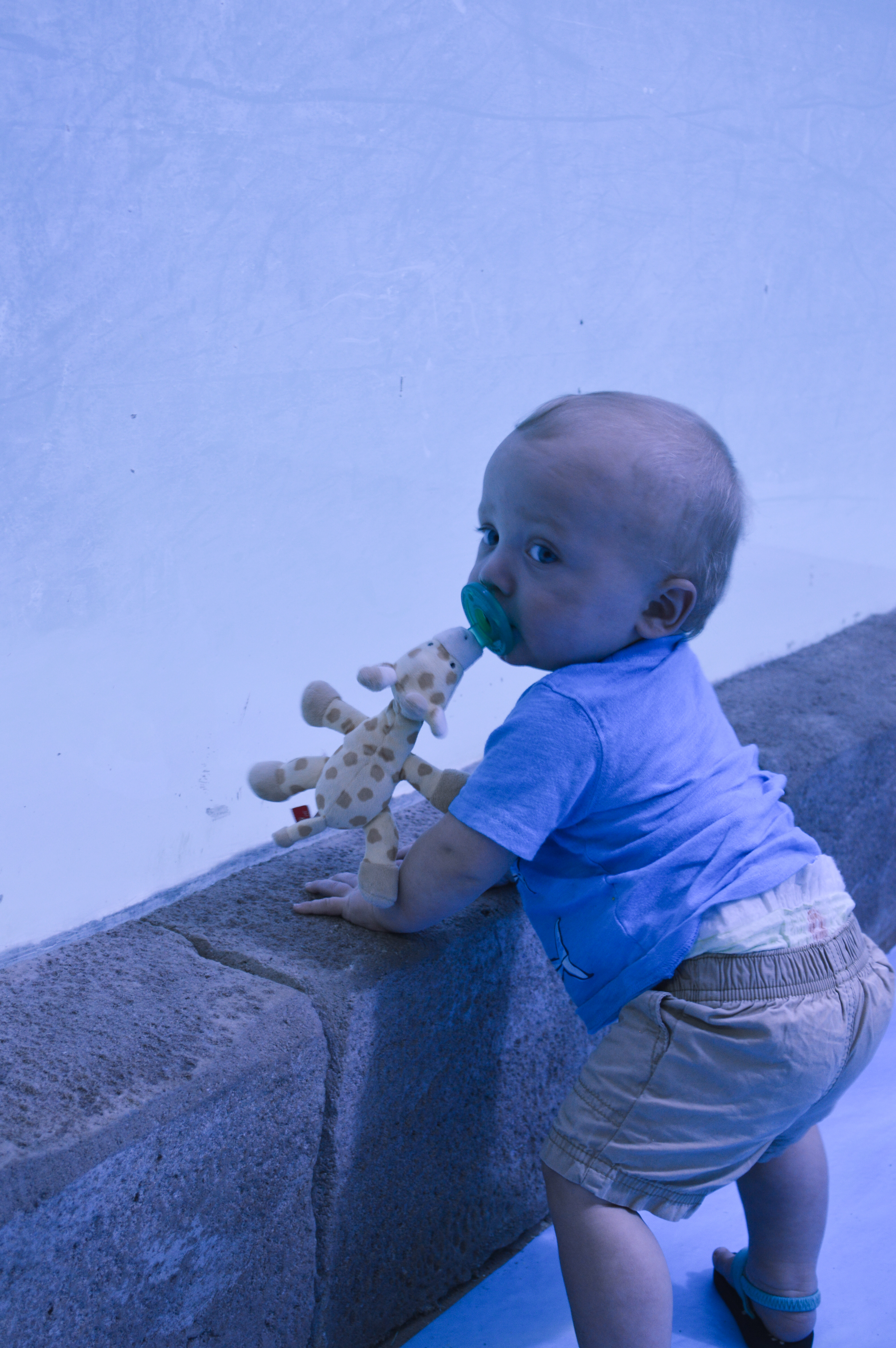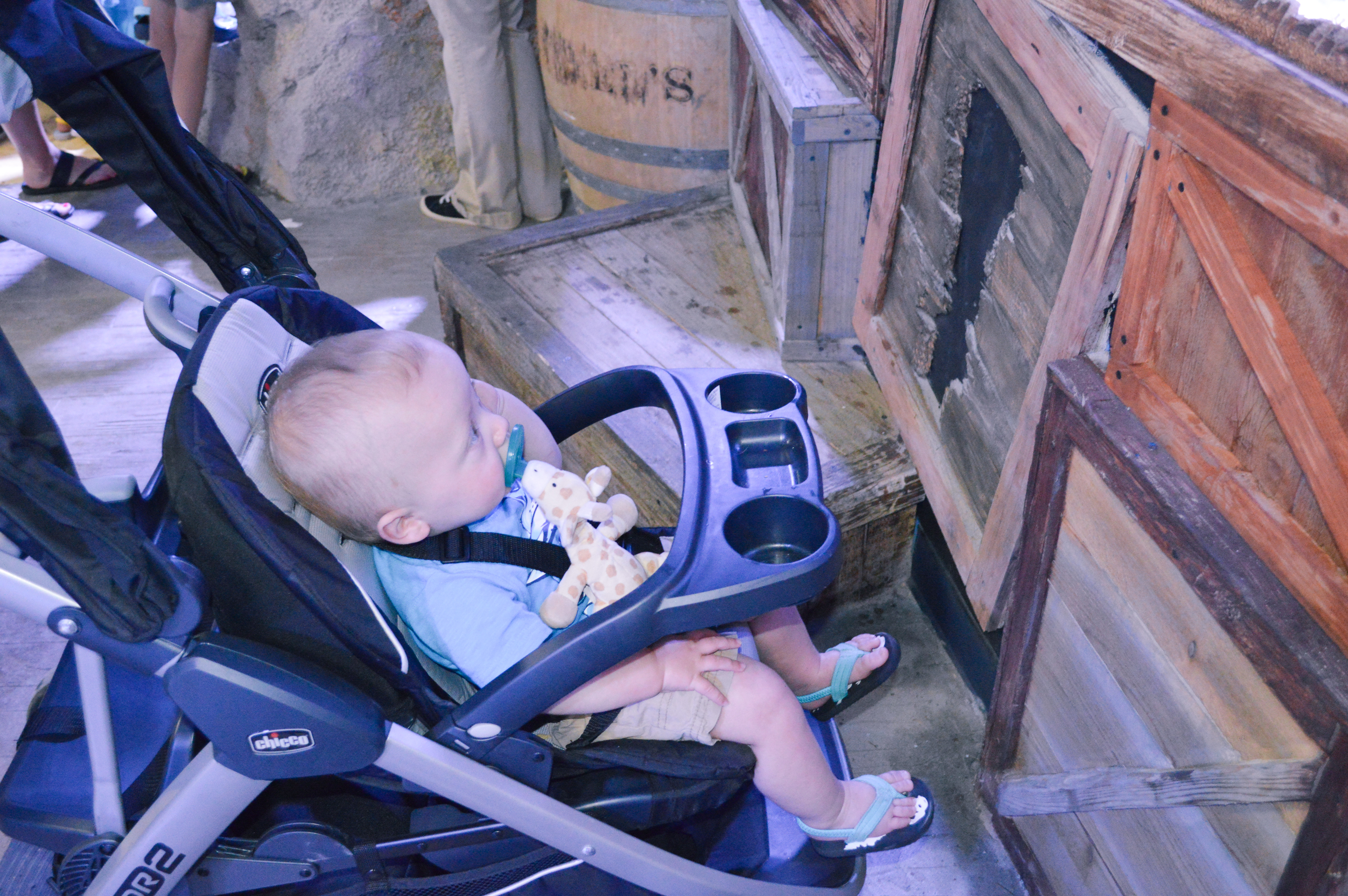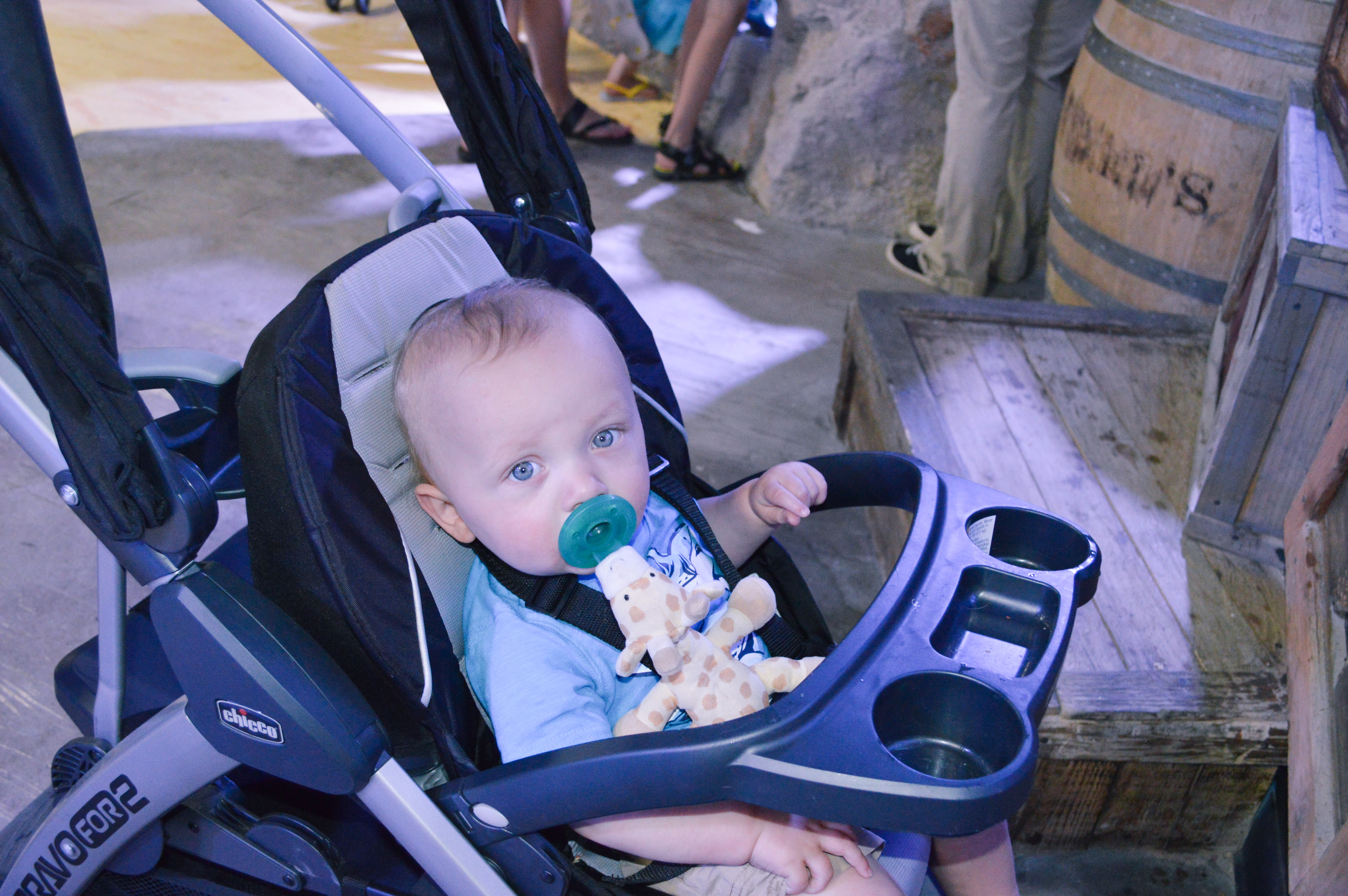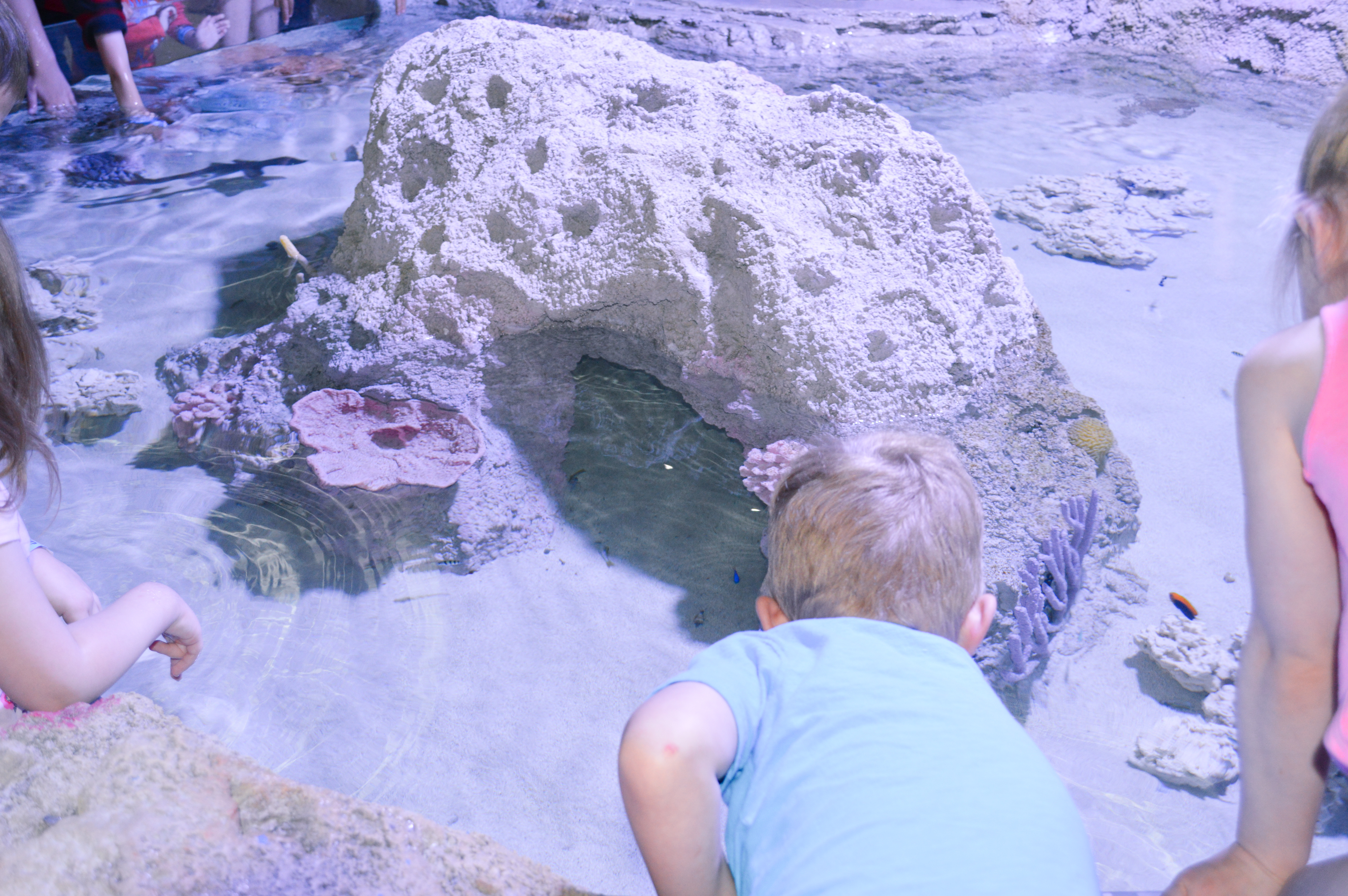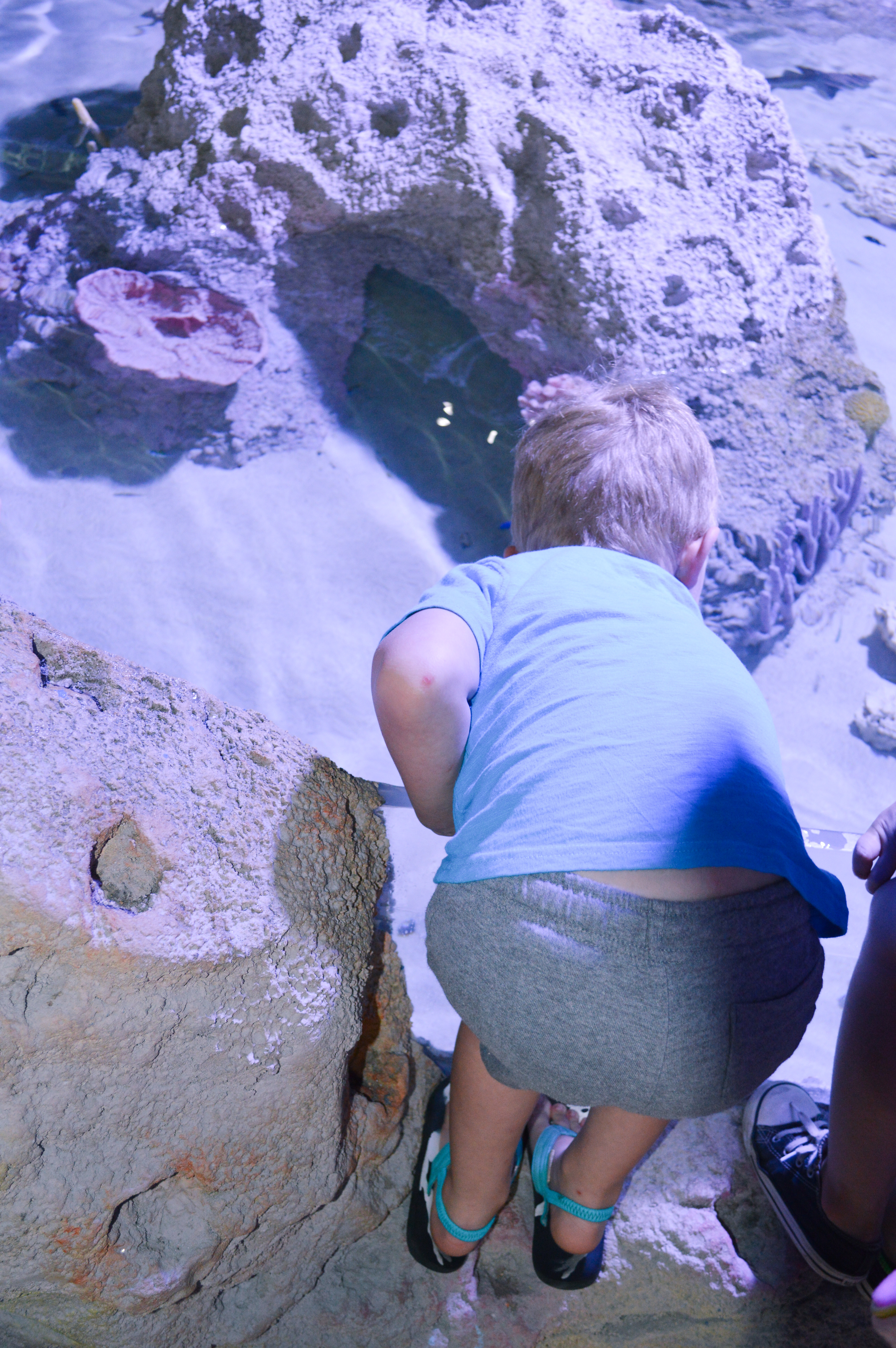 We had a great time during our day at SeaQuest Littleton! If you're looking for an educational afternoon with your children- this is definitely it! You can even beat the Colorado heat for the day inside this cool, air conditioned aquarium. We will definitely be back!
Single day passports start at $9.95
Be sure to check out the new SeaQuest Littleton, Colorado if you're local. And if not, be sure to find the location nearest you!
| Find a Location | Purchase Tickets | Facebook | Instagram | Twitter |
xoxo.