Disclaimer: This Rodan & Fields lash boost post is in collaboration with Pamela Morrissey an independent Rodan & Fields consultant. All opinions are my own. Please visit my disclaimer page for more information.
We're always hearing a lot of hype about the "next big thing". Every company has their shining star product, the one thing that keeps customers coming back for more.
While Rodan & Fields is rumored to have a lot of great skincare products, their shining star is Lash Boost. Rodan & Fields Lash Boost is a special serum, formulated to help your eyelashes look longer, thicker, and darker. It has a number on ingredients including panthenol, which moisturizes your lashes, and biotin and and keratin, which keeps them strong (making them less likely to break or fall out).
My Rodan & Fields Lash Boost Review: does it Really Work?
Pam recommended using every night, it would take 8-12 weeks to see its full effects, although I could notice a difference in as little as 2. And she wasn't wrong.
It seemed like merely days before I was saying to myself "hey, my lashes turned out really good today" a lot more often. It had only been a few days, but it just seemed like my mascara was turning out especially great day after day.
Lash extensions are really popular right now, but they have a lot of downsides.
#1. They are expensive
#2. They require a ton of upkeep (refills every 2 weeks)
#3. They require a lengthy appointment to apply (often 2+  hours in a chair)
A serum like Rodan & Fields Lash Boost could get your similar results for a much less, almost no upkeep, and it takes only seconds to apply. I'll take that any day!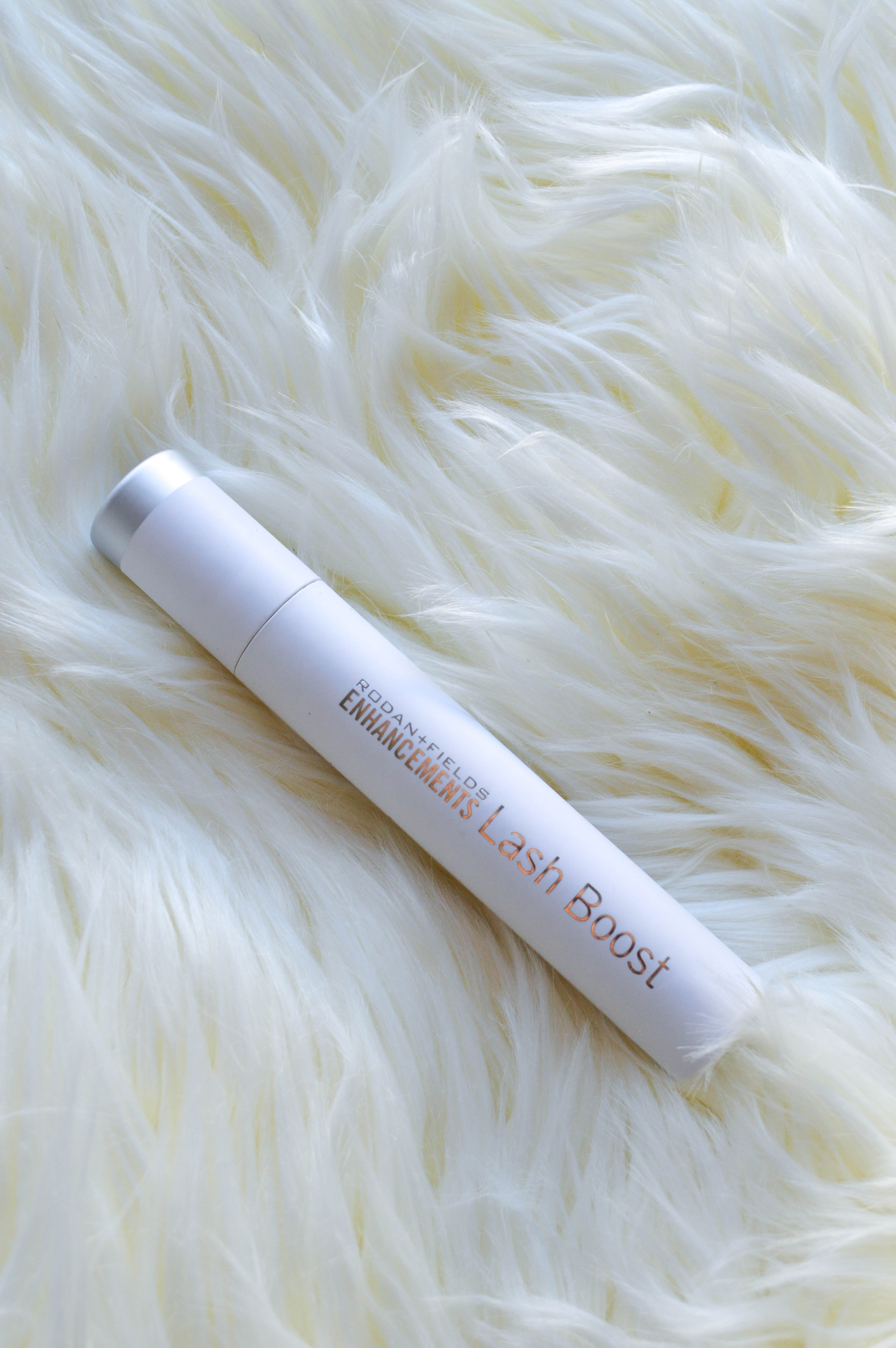 Lets do the math. A local salon near me charges $150 for a set of lash extensions and then $75 for a refill after 14 days. That makes it $225 a month upfront and $150 per month after that. That brings us to $1,875 a year.
1 tube of Rodan & Fields Lash Boost is $150 and lasts 3-4 months. If it lasts 4 months, it's only $37.50 per month and $450 per year. Rodan & Fields Lash Boost is by far more cost effective.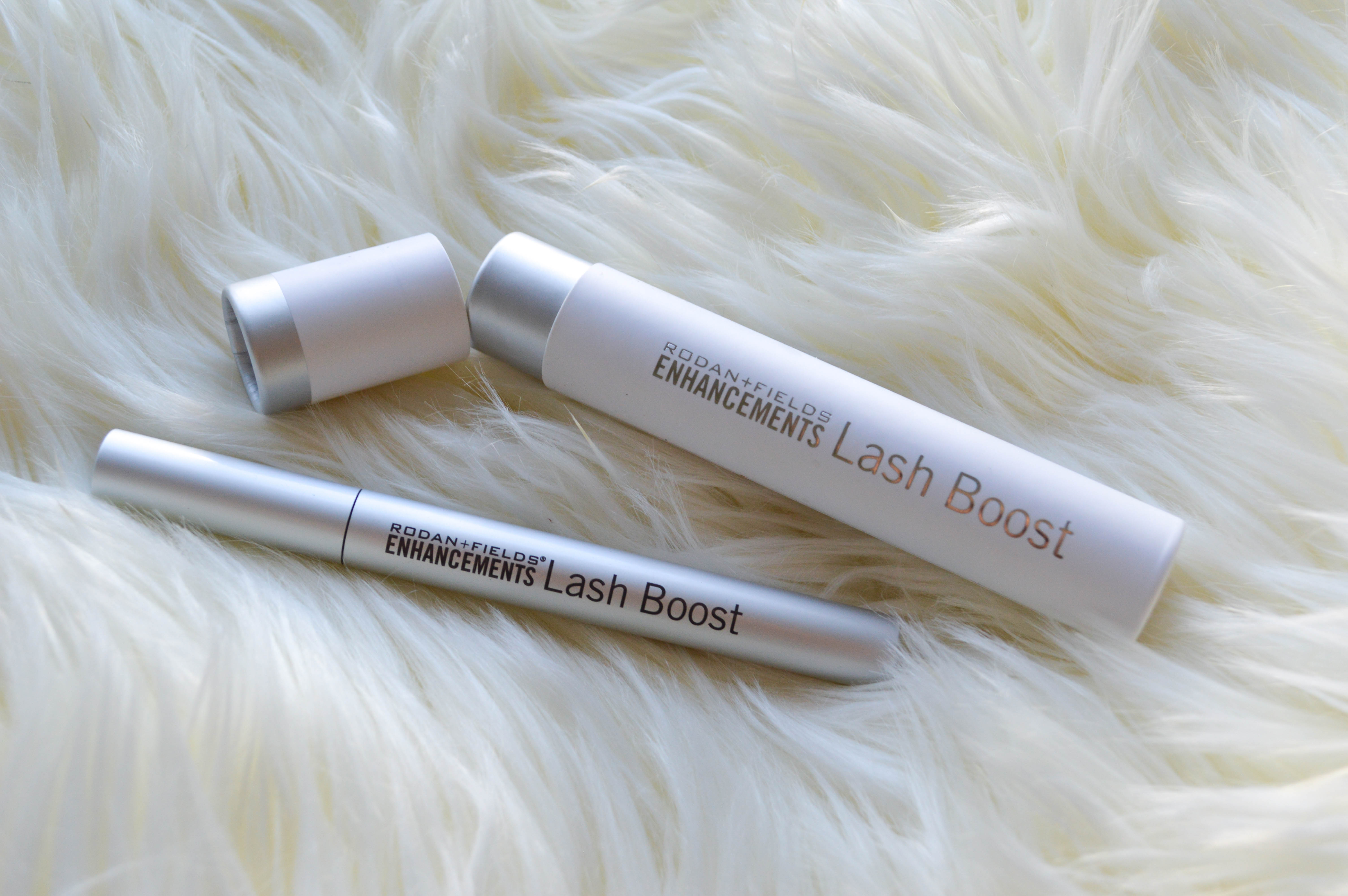 I did notice that Rodan & Fields Lash Boost requires persistent use to be effective. There were a few nights in a row…maybe 4 or so, last month when I wasn't feeling well so I neglected my "before bed" routine so I could get to sleep as quickly as possible. Not only did my skin break out because I wasn't taking care of it, but I noticed my lashes were much more lackluster than before due to not using the Lash Boost. In order to maintain your results, it will require consistent use. Luckily, like I said above, Rodan & Fields Lash Boost only takes seconds to apply.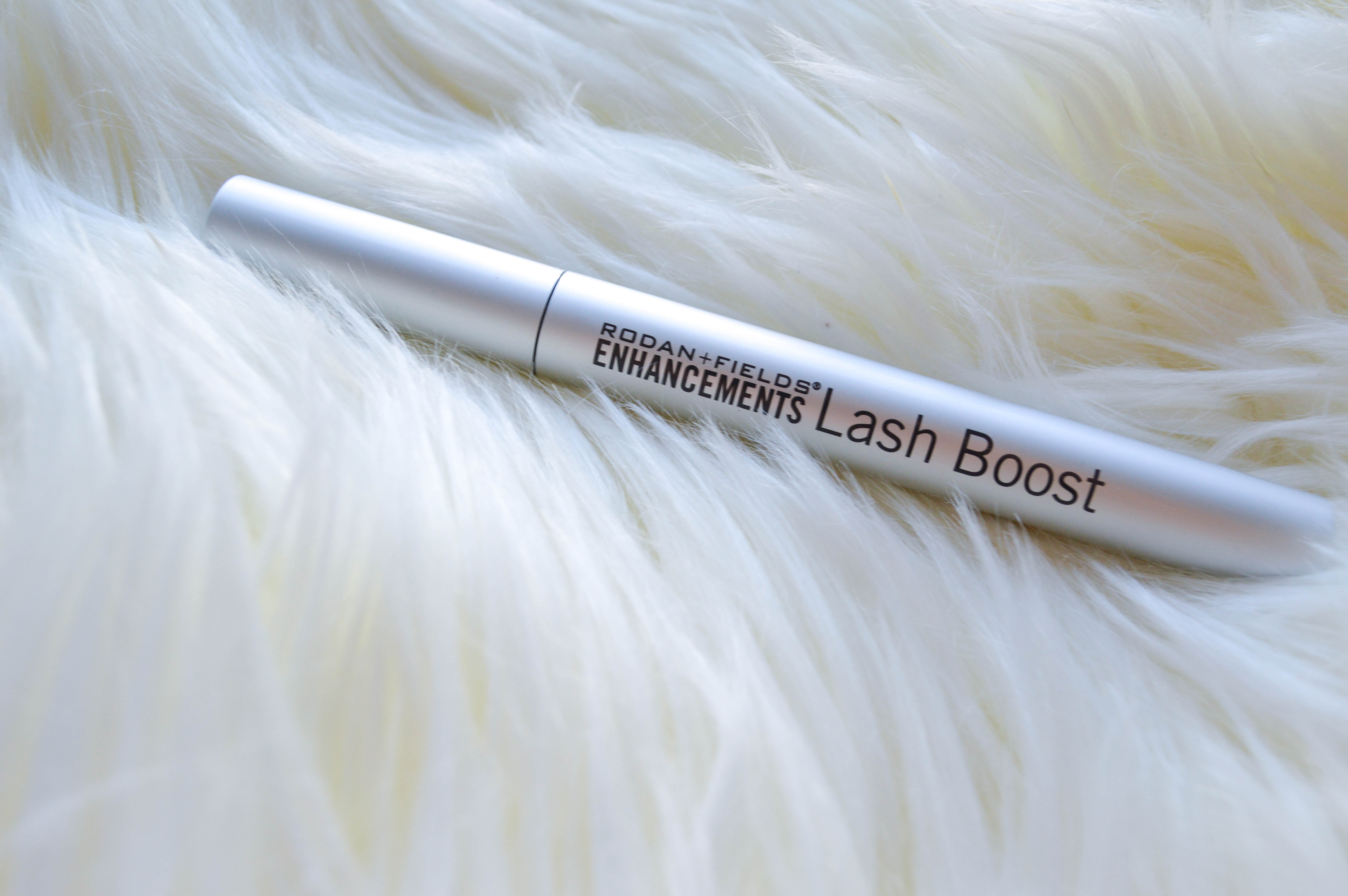 I will say that Lash Boost should be used sparingly. Using less every night can make your tube last longer (maybe get 4 months out of it instead of 3). So I've found it's best to make sure you wipe the excess off of your brush before applying it to your lid. This can also keep your eyes from being irritated by it.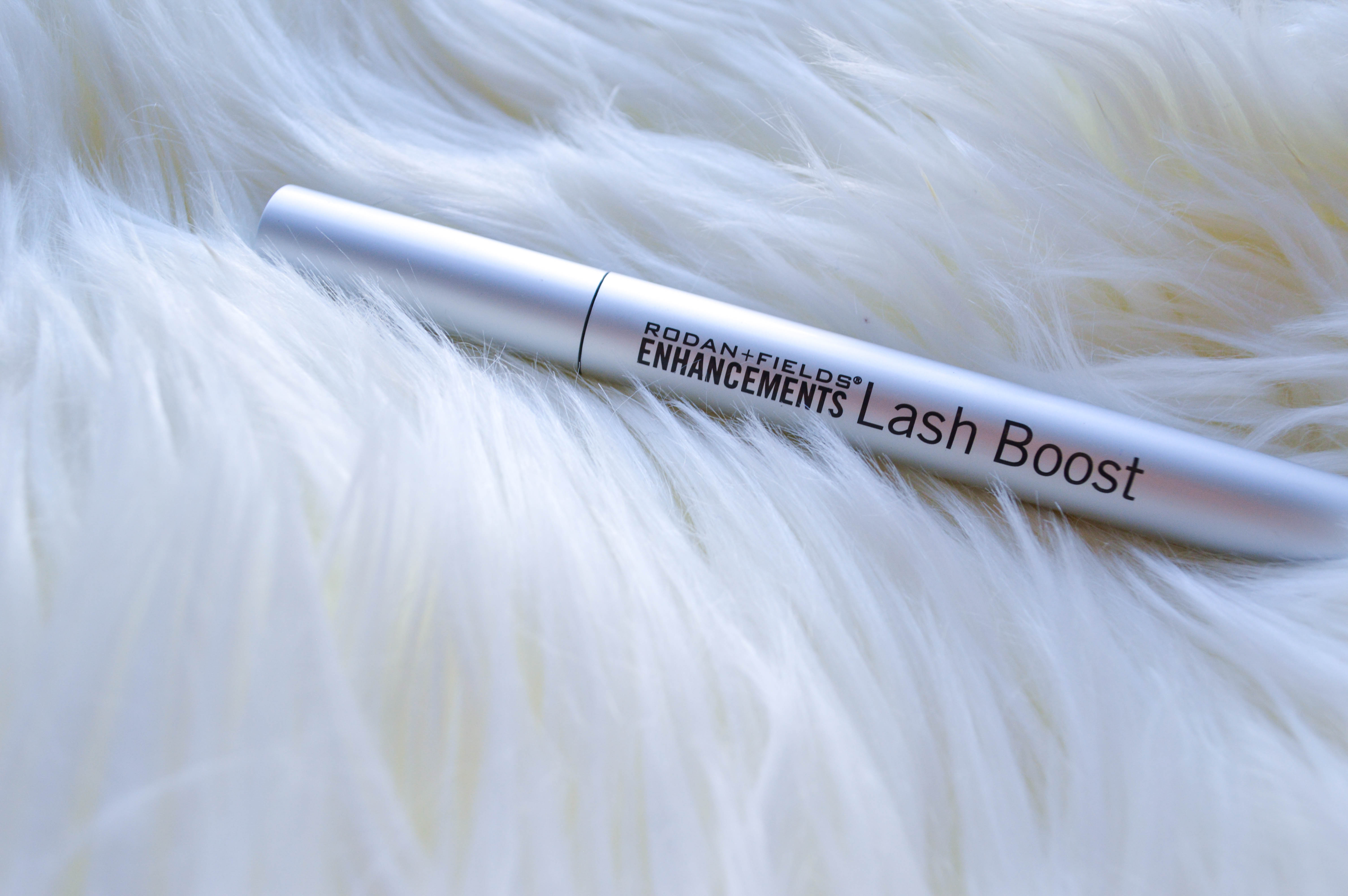 Here are my results so far using Rodan & Fields Lash Boost:
Left: Before                                                                                 Right: After                     (No Mascara)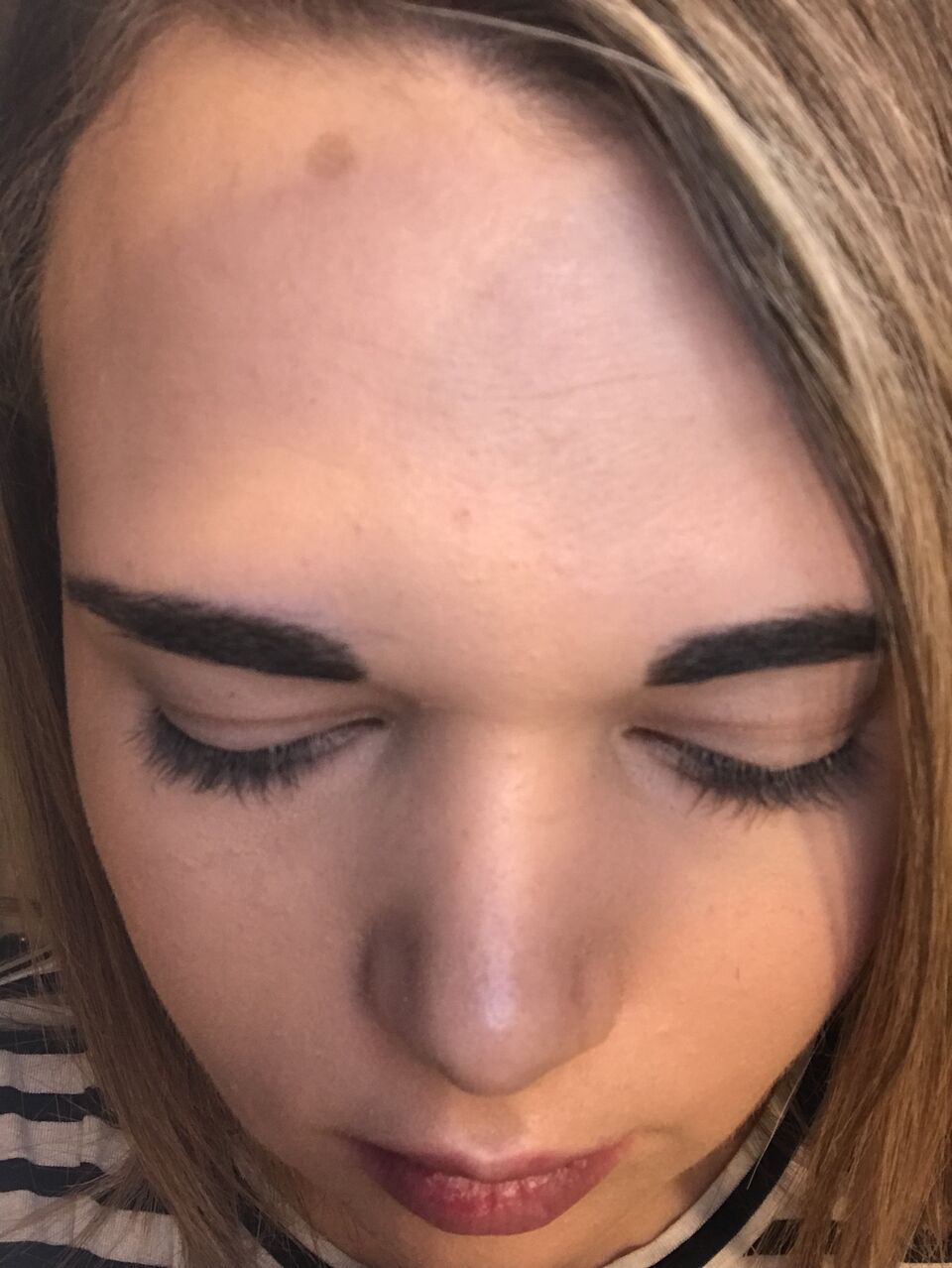 After; without mascara
After; with mascara
I'm in love with my results!!
I'll be back with a check-in post in a few weeks with my full results. I'm really happy with what I'm seeing so far! Want to try Rodan & Fields Lash Boost? Contact my friend Pam and she will hook you up!
ALSO Pam has a special offer just for All Things Lovely readers! Text "KBSWEETRFDEAL " to 720-670-0440 for $20 cash back when you become a preferred customer, this will get you discounts on awesome products like Rodan & Fields Lash Boost! The deal is only good through 11/30 so hurry!
Have you tried Rodan & Fields Lash Boost or another eyelash growth serum? What were your results? Comment below!
xoxo.
Save
Save
Save
Save
Save