Disclaimer: This post is sponsored by Pamela Metamorphosis. All opinions are my own. Please visit my disclaimer page for more information. 

Skin care is something I didn't care about until recently. I washed my make up off every night, sometimes used a moisturizer, and once in a blue moon, a face mask. I didn't know anything about skin care or why it was important.
As I've gotten older, I've learned to take better care of my skin. Skin care is pretty trendy right now, which is good because more people are being educated and investing in their skin. But we need to keep the momentum going and take care of our skin for the long haul. It is your largest organ, after all!
I live in Colorado, so my skin is very dry. I don't usually struggle with acne, except for about once a month around "that time" where I often get terrible hormonal breakouts on my chin. I've found a really great routine that helps clear up these breakouts and keeps my skin moisturized.
I find it best to do a full skin care routine right before bed. While I'm sleeping is most often when my skin gets 8 hours to breathe, make-up free, so I want to make sure I set these hours up for success.
I start out by removing my makeup with a wipe or micellar water. If it was a heavy make up day, or I just want an extra clean, I'll follow up with a quick foaming cleanser. Afterwards, I'll apply an enzyme exfoliating mask, leave it on for a few minutes while I brush my teeth, rinse it off, and follow with a papaya scrub. After I've rinsed off the papaya scrub, I finish with a toner and a moisturizer.
Phew! Here's all that again:
Wash face with Foaming Cleanser
Enzyme Exfoliating Mask (2-3 minutes)
It can take a while so I try to make sure I do it as many times per week as I can! When I don't have time for the "full" routine, I wash my face with a foaming cleanser, and follow with a toner and moisturizer. My skin is still cleansed and refreshed, but it takes less than 10 minutes so it's a little more manageable on nights when I'm really tired and need to get to bed! The quick version:
Wash Face with a Foaming Cleanser
Toner
Moisturizer
I've recently been using Pamela Metamorphosis products and loving them. Adding their Enzyme Exfoliating Mask and Papaya Scrub to my night time routine completely changed the game with my hormonal breakouts. One use before bed, and the next morning I've noticed my blemishes are smaller, and the redness is completely gone! A few more uses, and they start clearing right up. I can't say enough good things about them. The enzymes in papain are powerful exfoliators that dissolve dead skin cells, making your skin lighter and softer. This makes papaya amazing for skincare! Exfoliation is essential for reducing redness and clearing skin, it's important to exfoliate a few times per week and the Pamela Metamorphosis Enzyme Mask and Papaya Scrub are perfect for this.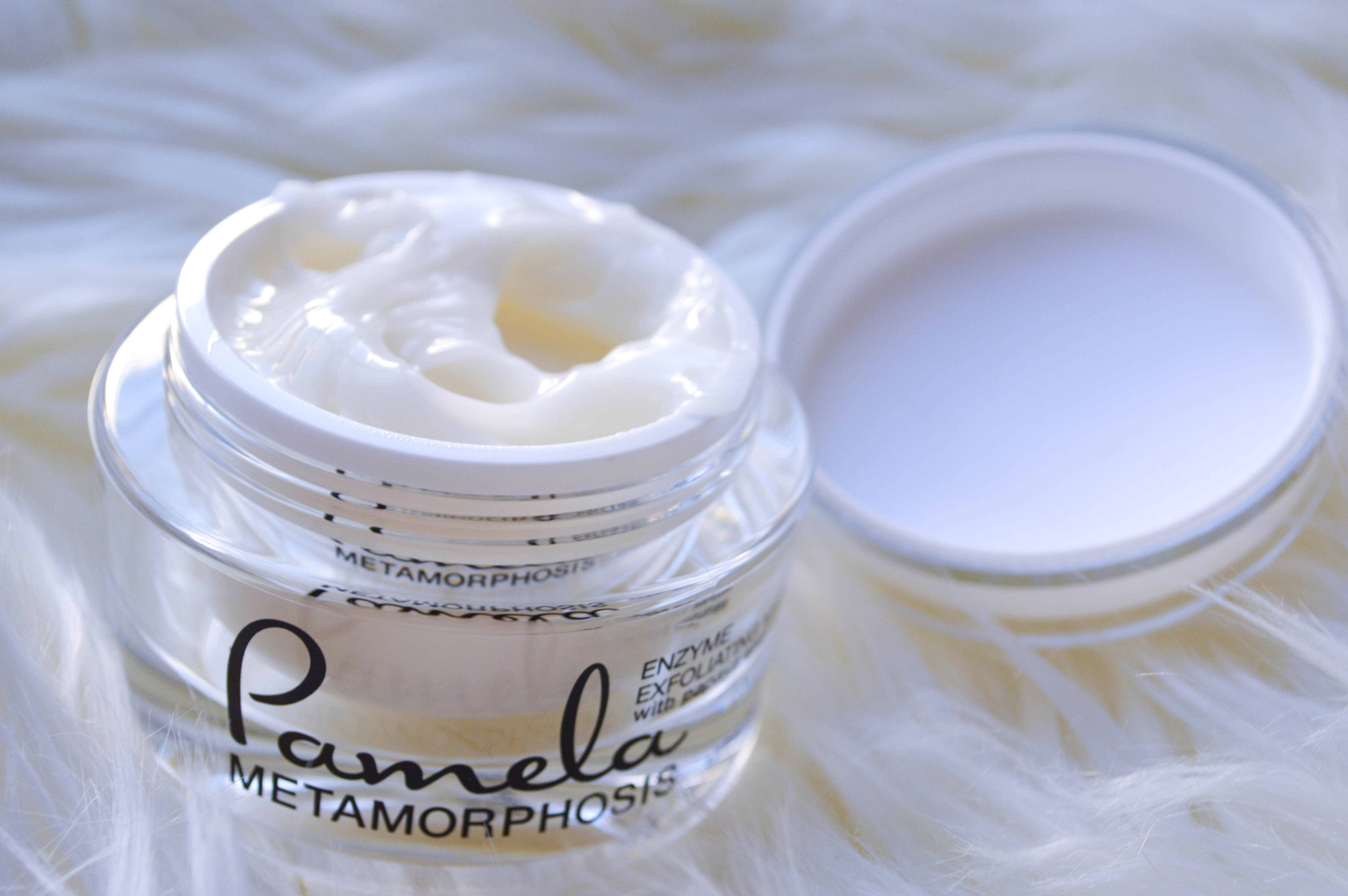 Just this week I've been dealing with a "that time of the month" hormonal breakout on my chin. Last night, I was exhausted and in a hurry to get some sleep, so rather than apply the enzyme mask to my whole face, I just slathered a little bit on the problem area on my chin after cleansing. I'm so glad I did because I woke up this morning to virtually no redness and the spots already beginning to clear up. I cannot rave enough about the enzyme mask.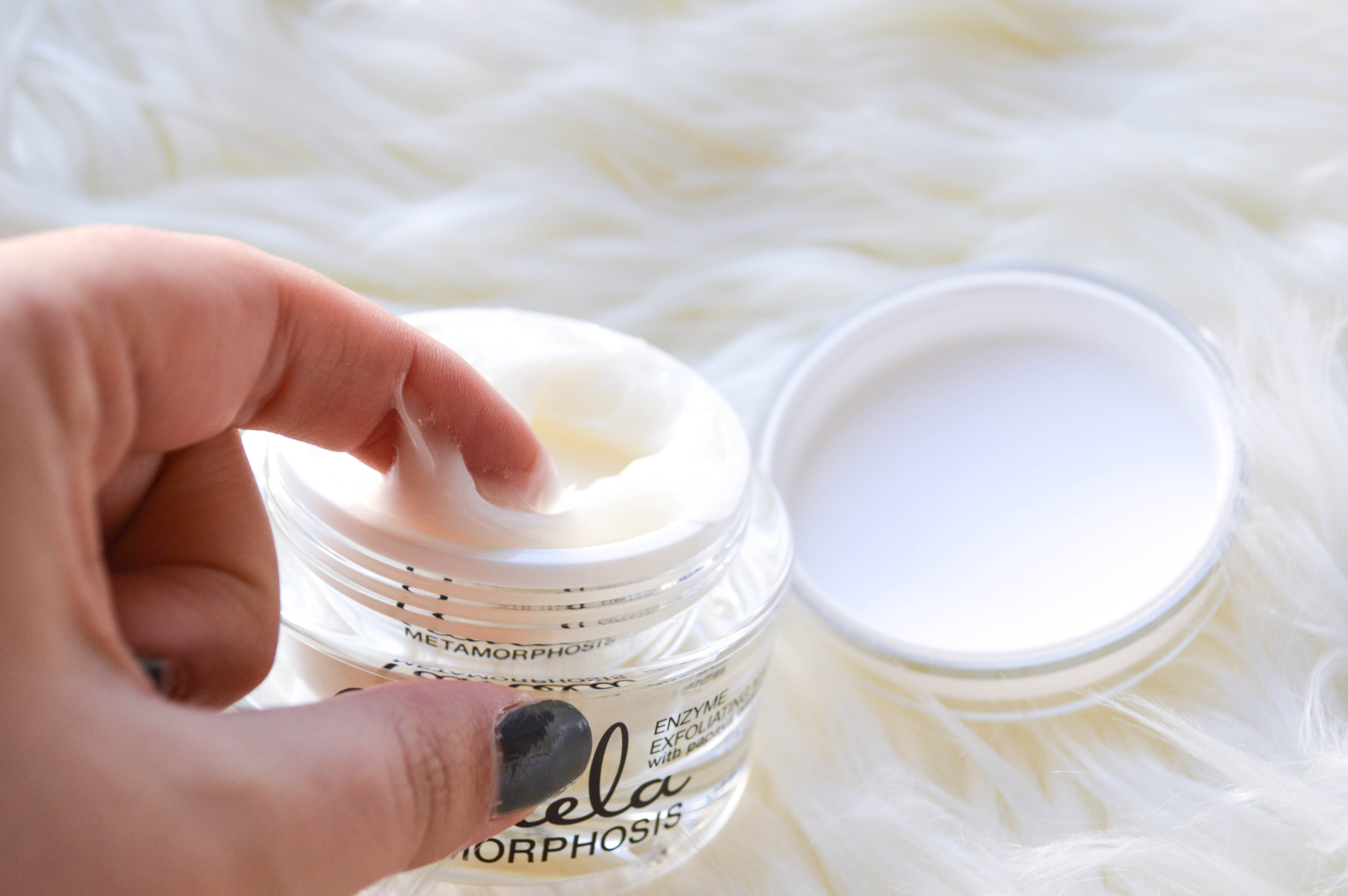 They also make amazing Fresh Facial Cleansing Towels. These work well for taking makeup off at night, a quick cleanse after a workout, or a mid day refresher. I keep a couple in my gym bag and a couple in my purse, so I always have them on hand for a skincare pick me up!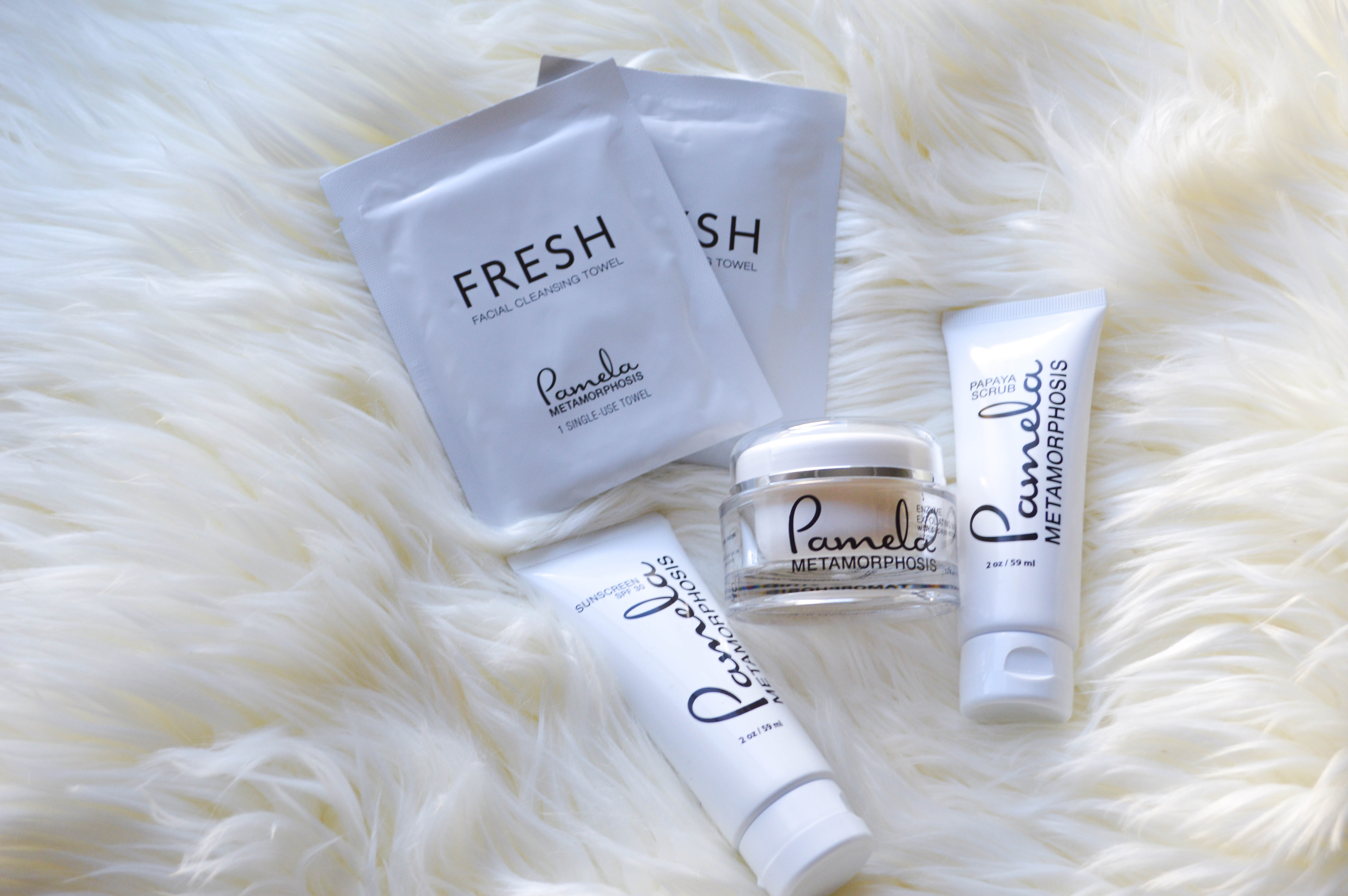 I've also had the pleasure of testing out their SPF 30 Sunscreen which I found light and easy to apply. One of the things I dislike about putting sunscreen on my face is that it often feels thick and goopy, neither of which can be good for your pores. The Pamela Metamorphosis sunscreen is the opposite and I feel confident applying it to my face before a fun day outdoors.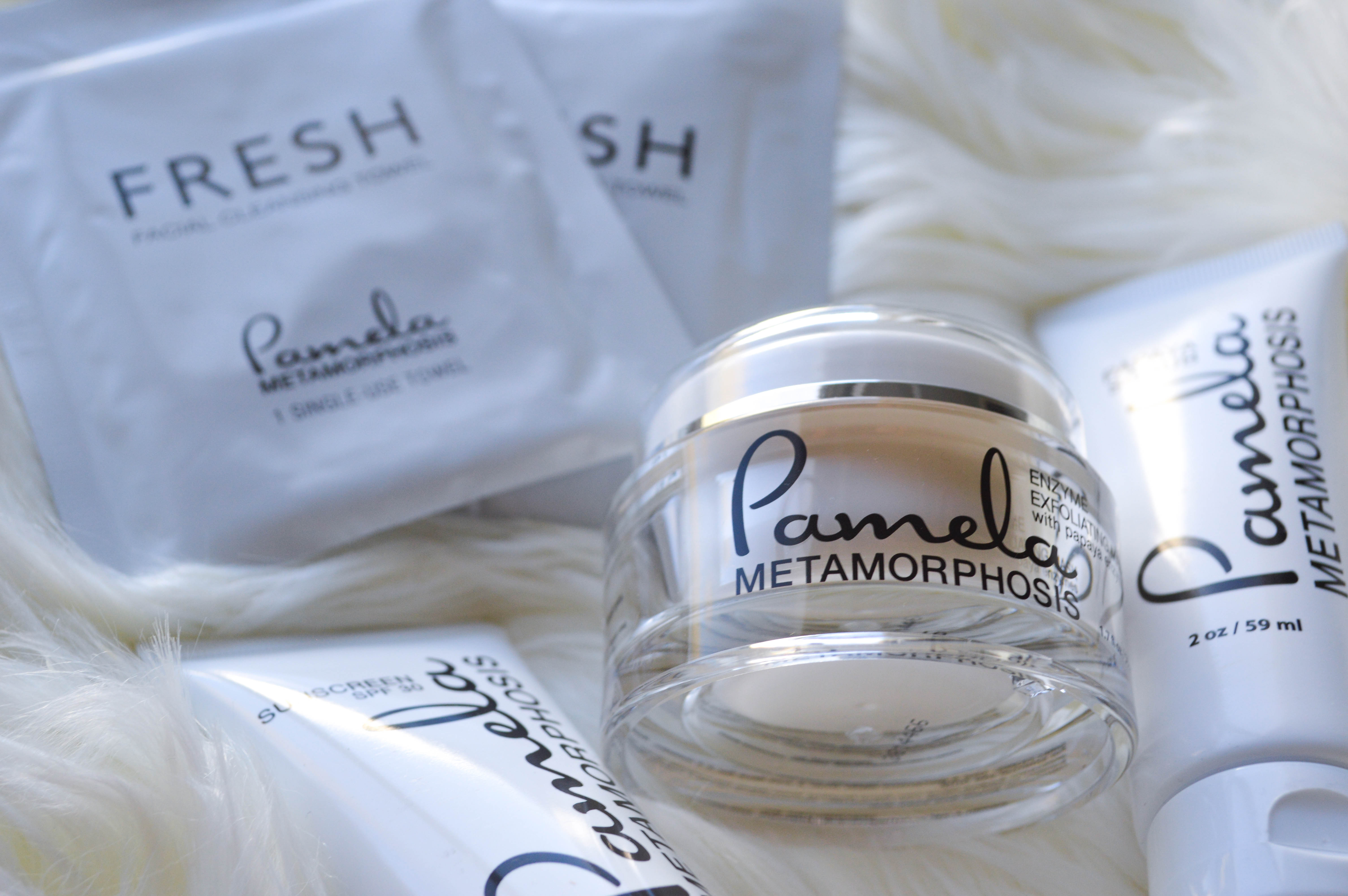 Pamela Metamorphosis is a new start up company local to Denver! Pamela is a registered nurse and skin care professional of over 25 years. She wanted to create a skincare line that could combat a wide range of problems, at an affordable price point. She offers solutions to dry skin, oily skin, aging skin, combination skin, acne prone skin, and more. Achieving clear, glowing skin is a process, but Pamela is confident her products can get you there. The best part is, they are high end products, that you can actually afford! They're going to be flying off the shelves soon, I can feel it! There is even a whole section of the website full of tips from Pamela. Find it HERE.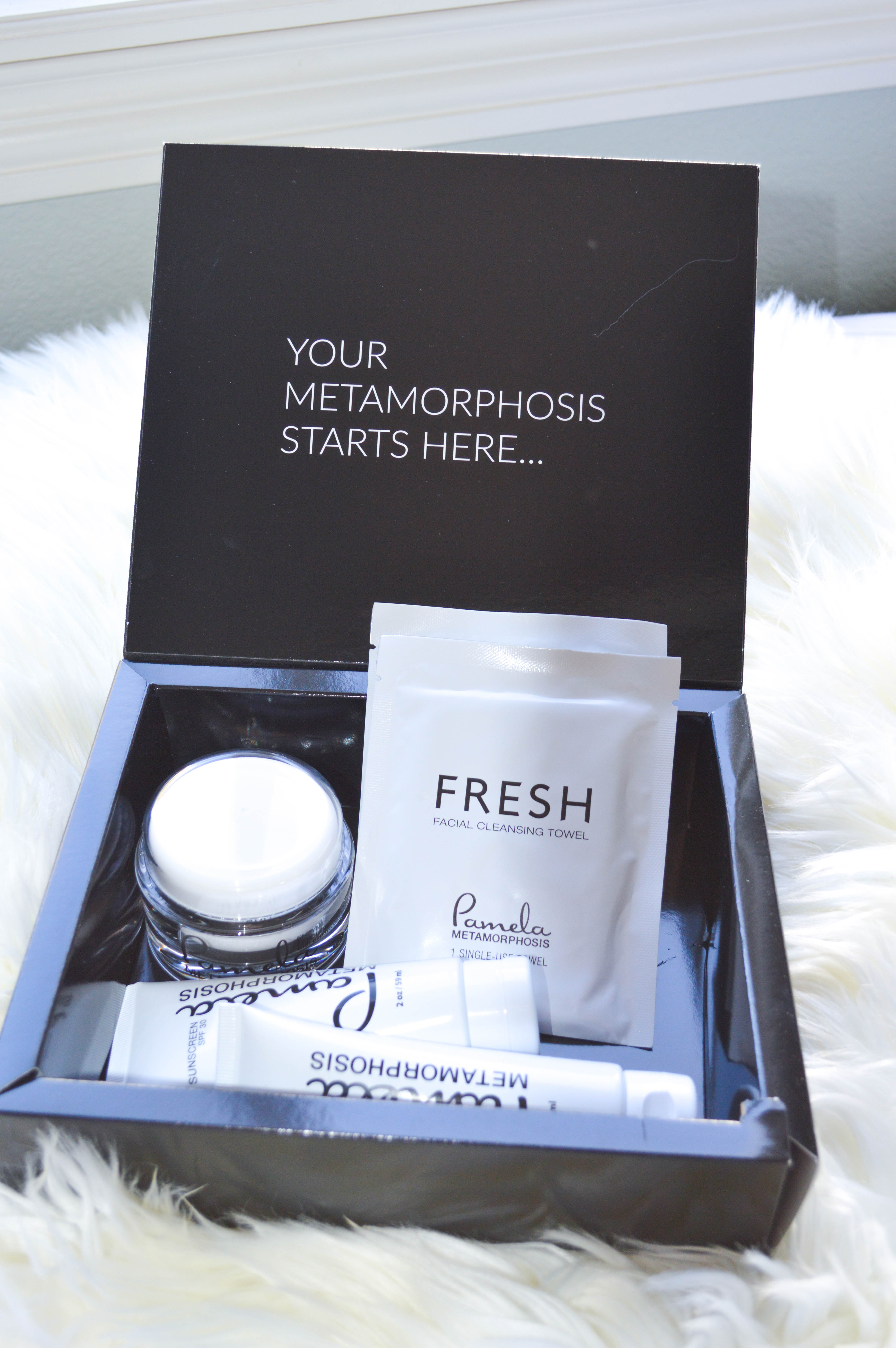 Ready to start your metamorphosis? Check them out!
| Shop | Facebook | Instagram | Twitter |
xoxo.
Pin It!