Disclaimer: I received these products in exchange for review, all opinions are my own. This post may contain affiliate links.
As promised, I styled all my ThredUP pieces! I'm still waiting to exchange the one dress that didn't fit. Once I have the replacement, I'll be sure to show you all what I got!
For those of you that missed my video last week (you can watch it here), ThredUP is an online consignment store I'm currently loving! ThredUP has tons of gently used clothes for less, even designer brands! It is a really great way to expand your wardrobe for less. Most items are more than 50% off retail price! I'm currently obsessed. We all want to have an extensive and adorable wardrobe, but often, my wallet doesn't allow it. ThredUP is a great solution to that problem.
I got 4 pieces from ThredUP and I styled 3 of them to show you today!
H&M Casual Dress
I love this dress from H&M. It's so simple and summery. I didn't want to dress it up too much because I wanted to keep it a casual summer look. I simply paired it with Jana Thong Sandals from Target, my gold chain initial necklace from Lemon Sweet Jewelry. and silver druzzy earrings from One Delightful Button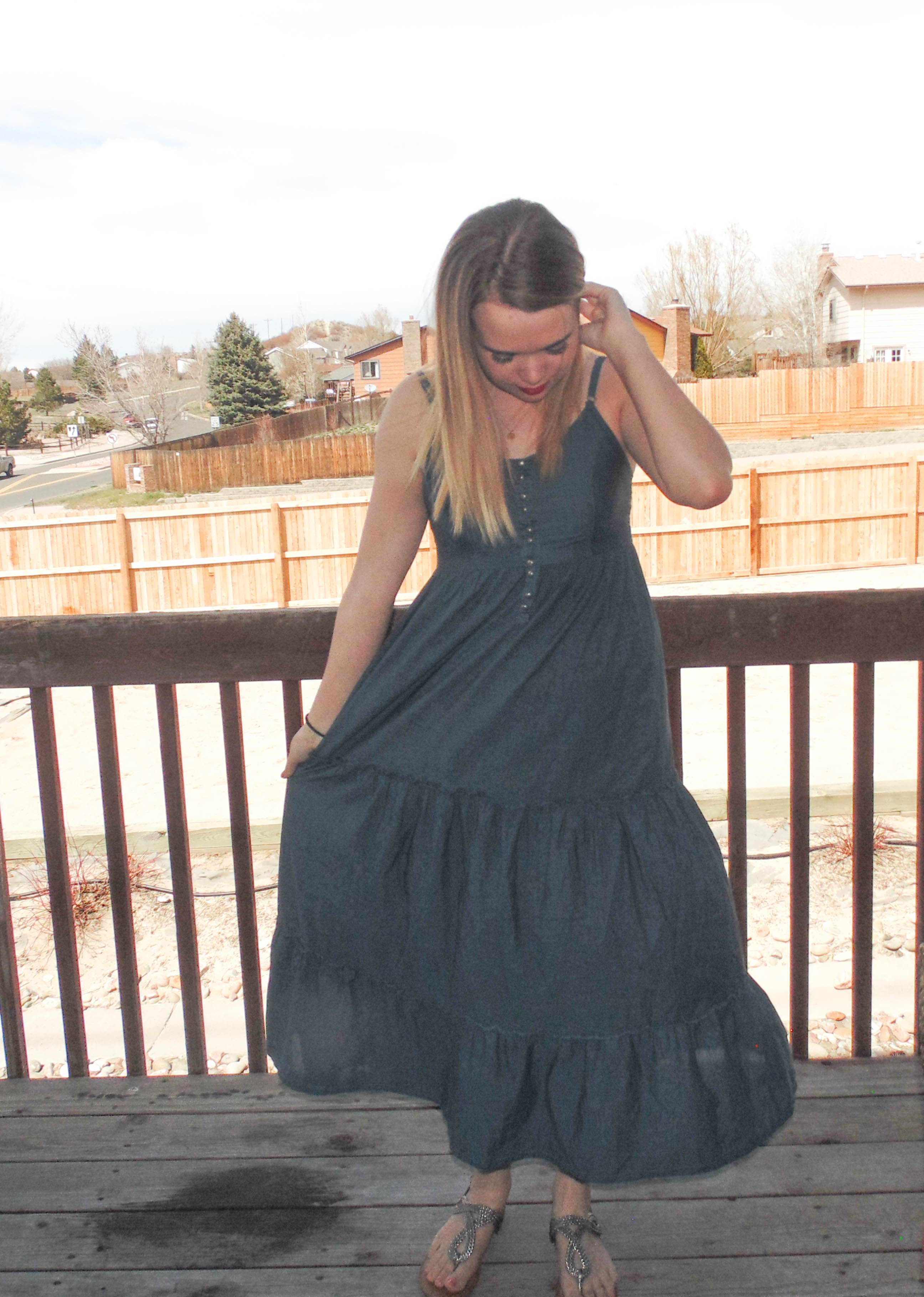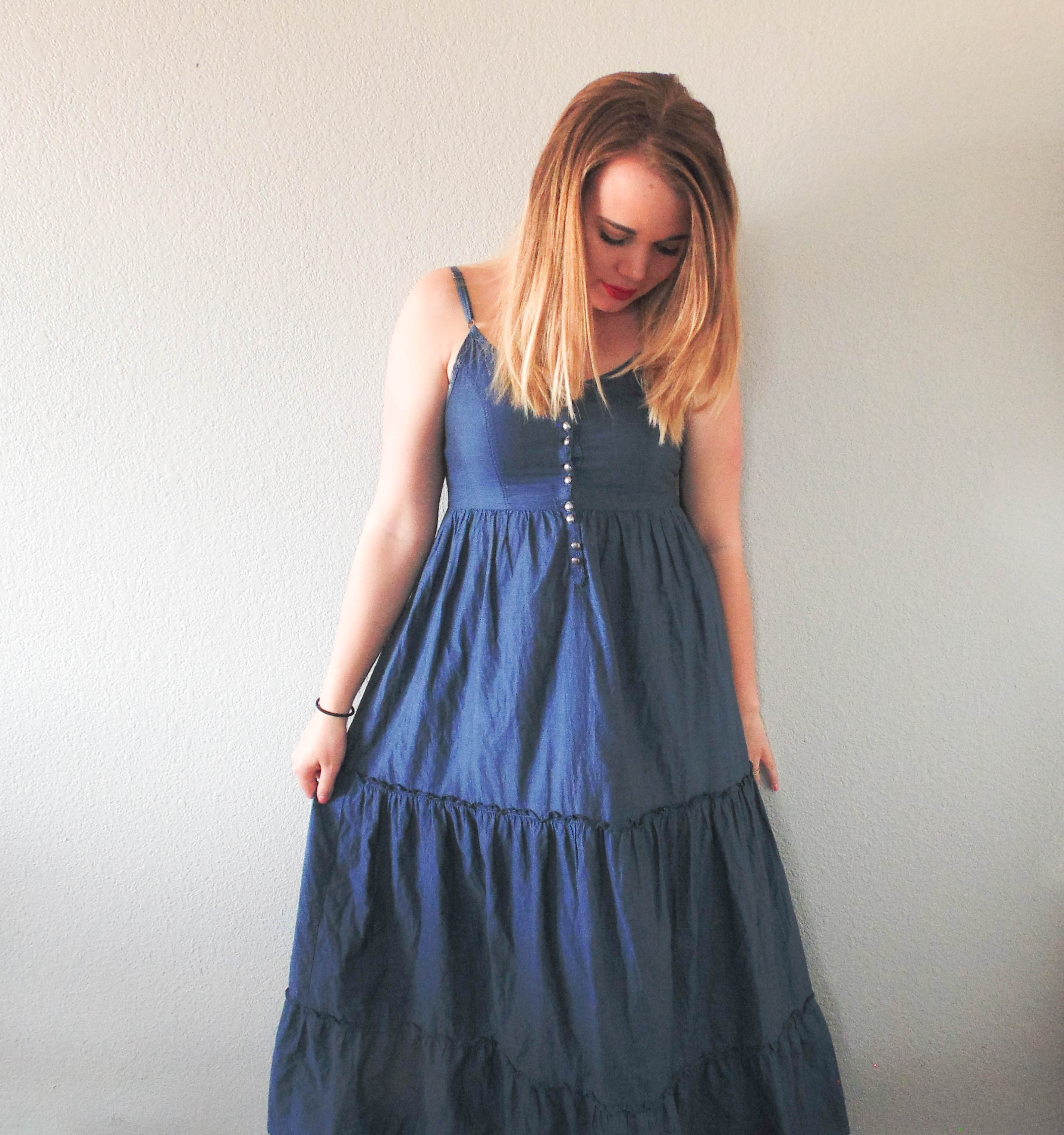 Recreate the Look:
Monsoon Lace Top
This top was on the sexier side. I used it to create a simple date night look! This top had lace going down the back and across the tummy so I wore a white lace bandeau underneath to give it some pop, and cover my bare skin. Other than the white bandeau and my necklace, it was and all black outfit! I paired it with some black leggings, black ankle boots, a blue statement necklace, druzy earrings, and bright red lip. I love the way it turned out!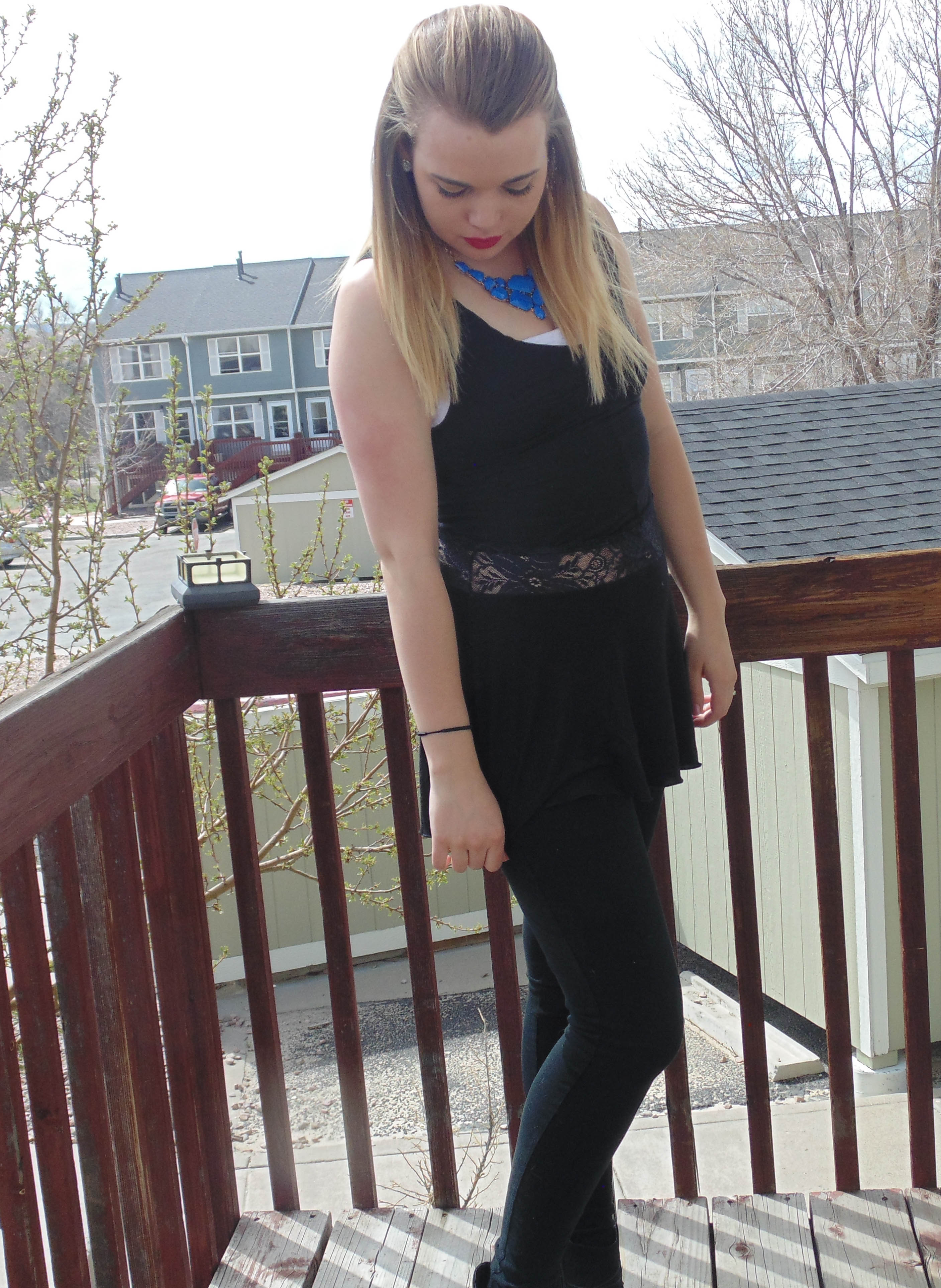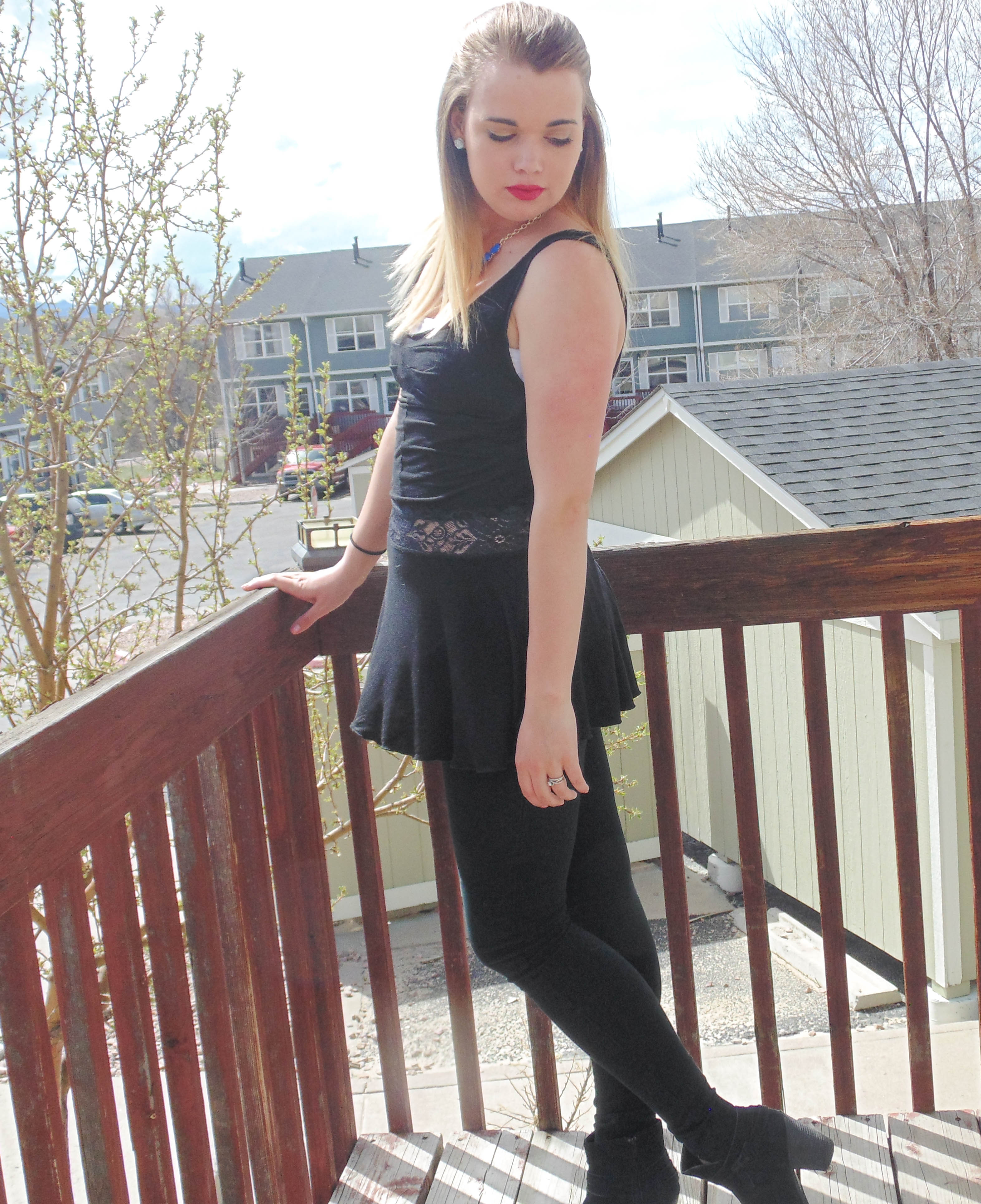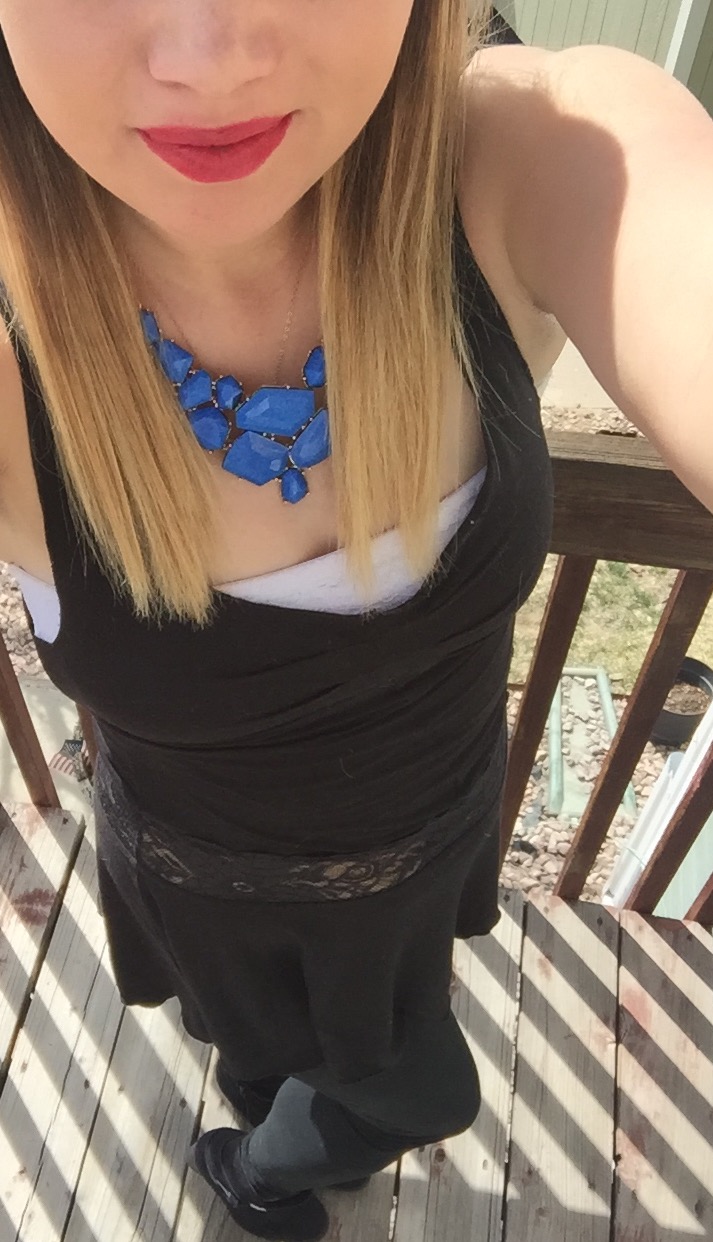 Recreate the Look:
Ann Taylor Loft Skirt
I LOVE this skirt! I could easily be dressed up with heels or dressed down with something as casual as sneakers. I wore it out with flats for a day running errands last week. It was super comfortable and cute! I paired it with a plain white t-shirt, gold flats, a wooden bead teething necklace, and, once again my druzy earrings. This skirt is a great and versatile piece. Everyone needs a good skirt! It was comfortable enough for a day of getting in and out of the car, but cute enough that I still felt dressed up.
As you can see, I was able to wear the druzzy earrings with every outfit! They go with everything! Whether your outfit is classy or casual, these earrings will be the perfect accessory. I want a pair in  every color!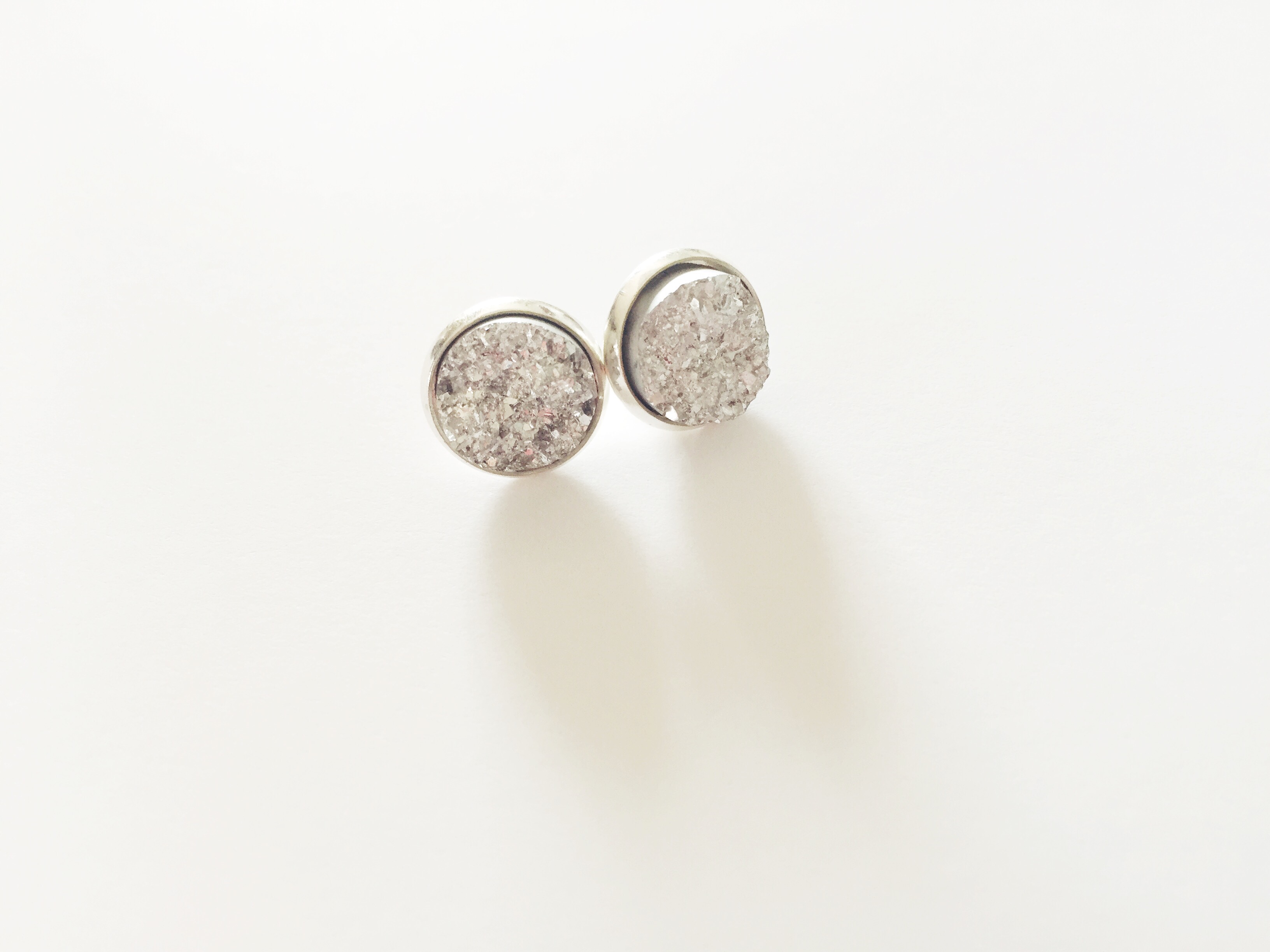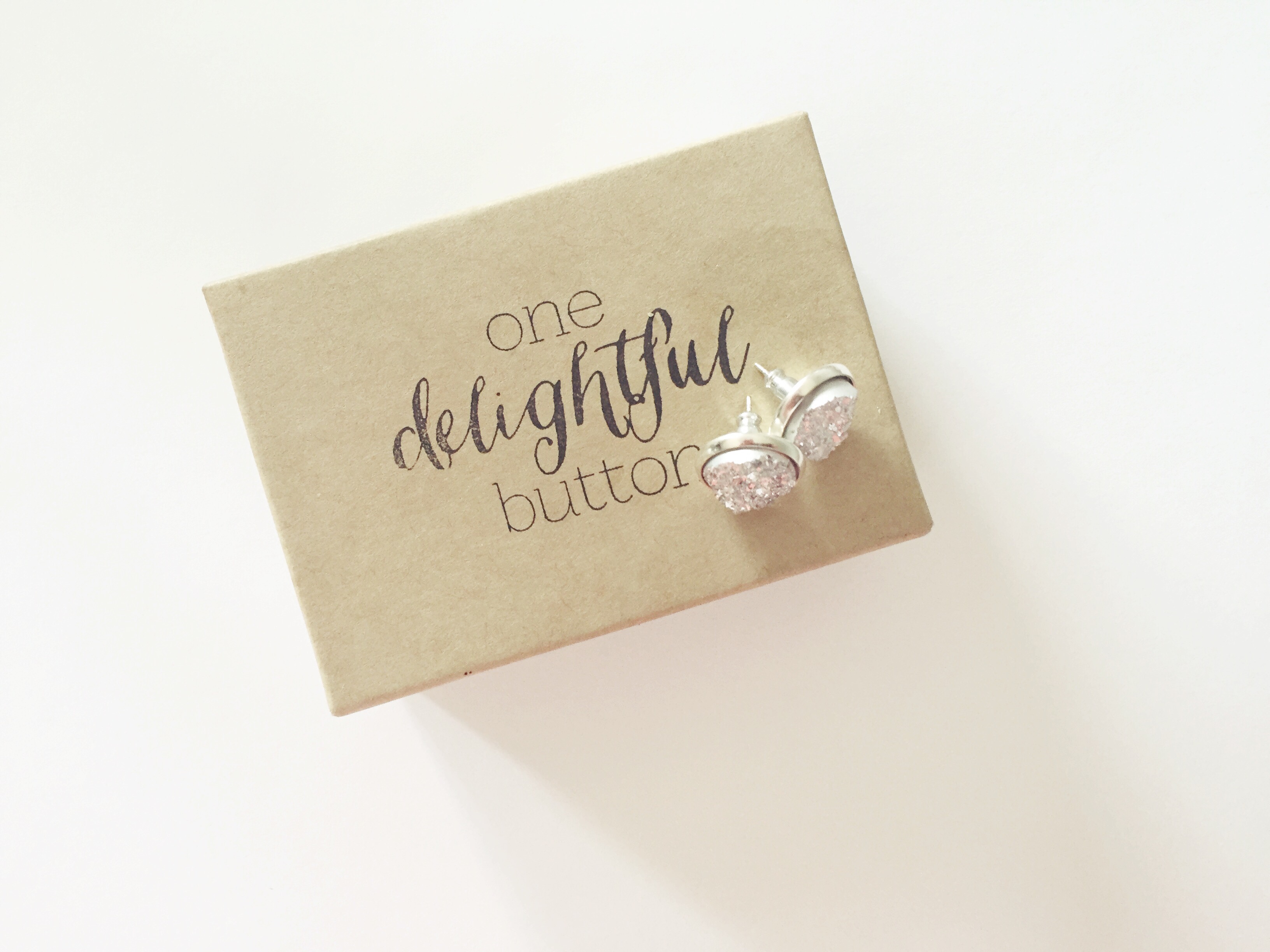 One Delightful Button is handcrafted in Boston by a lovely young woman named Katie (like myself!). Everything is adorable and great quality. She makes so many different styles of "button" earrings and other accessories. One look at the site and you'll want everything! The druzzy earrings I'm wearing in my pictures come in a variety of colors. I can't wait to expand my own collection! These are just the pieces you need in your jewelry box.
| Shop | Instagram | Facebook | Twitter |
And One Delightful Button
| Shop | Instagram | Facebook |
xoxo.