Disclaimer: I received these items in exchange for review. All opinions are my own.
I'm blessed with a baby who loves the bath. I know parents who say their child can't stand the water, and I can't even imagine the struggle! However, bath time can be kind of stressful. It requires a whole separate set of supplies! A baby bath, baby body washes, shampoos, lotions, towels, and more!
Now that Sawyer is older, we don't need as much. I found this great trick on Pinterest: the laundry basket bath! When your baby outgrows the baby bath, put a plastic laundry basket into the tub to help contain them and keep them from slipping around. It works like a charm!
We also like to use fun bath toys now that he's old enough to play. We found these amazing ones from Nuby! We got these fun bath squirters that Sawyer adores. Or dog Bennett, is convinced they are for him so Sawyer always hands him a couple while he's in the bath. It's too cute. Kurtis and I squirt him with these and he just cracks up! They came in a pack of 10 with a bunch of different fun animals. And they are easy to pack up and take with us too! We've recently gone on 2 different overnight trips and both times I brought 2 squirters along for bath time. They're small enough to easily pack and take along. They make fun pool toys too!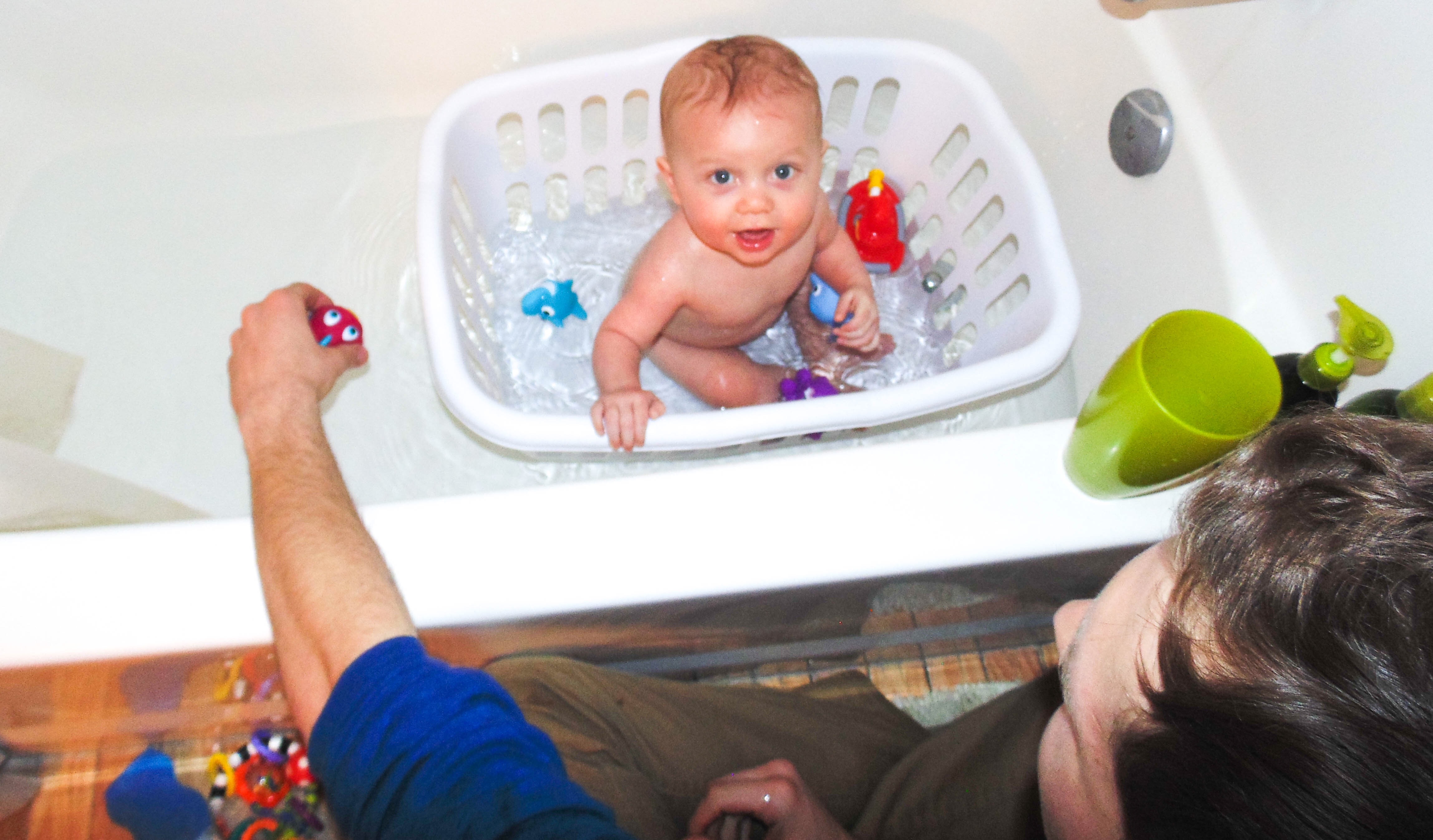 We also got a 2 pack of of Tub Tugs Floating Bath Boats. These are so fun and a classic bath toy. They're little tug boats that can also squirt! Sawyer loves it because it's big and rubbery for him to chew on, but he can also push them through the water, and his Daddy and I can squirt him with them! These are a bath time hit.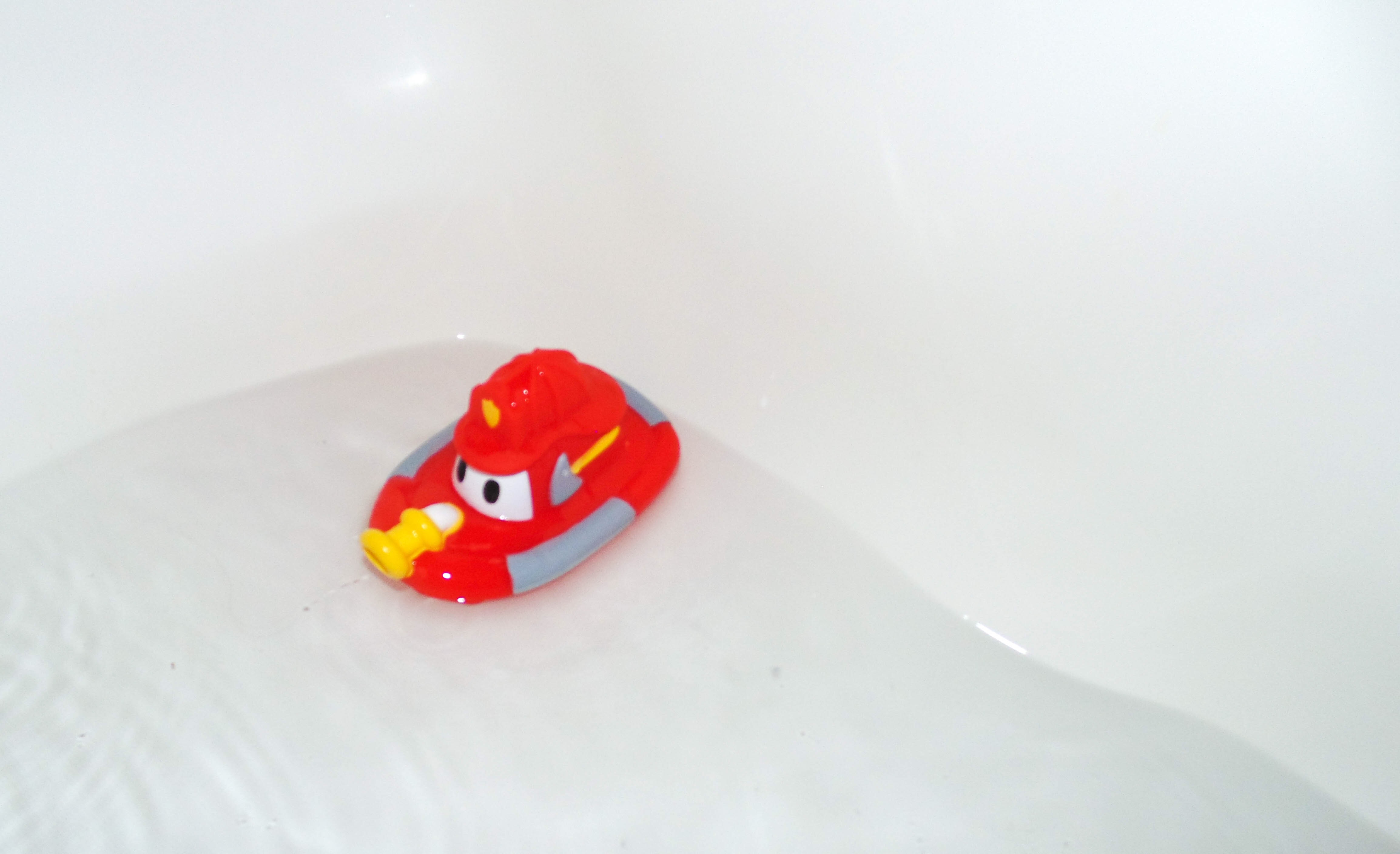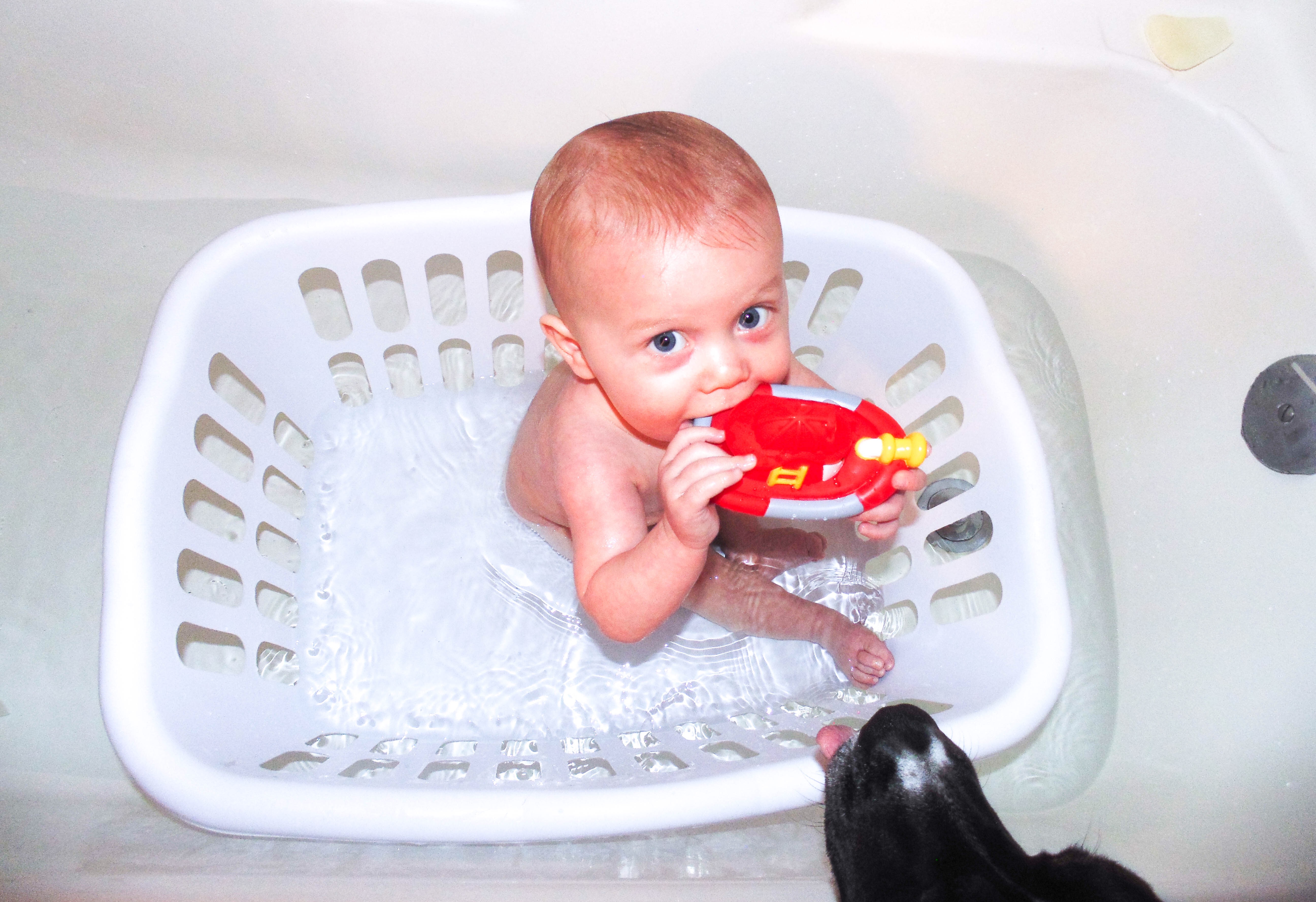 This last one is my favorite. The Hot Safe Bath Safety Duck is a Bathtime must. It's a classic rubber ducky, but when you turn it over it says HOT in large letters. The cool part? These blue letters turn white if the water is too hot! This is great for me because I love my showers/baths scalding hot. So when I'm drawing a bath for Sawyer, I often think the water temperature is fine, but my husband would argue that it was a little too hot. This way, I don't have to worry. It's nice and big so Sawyer loves to play with and chew on it. Win win!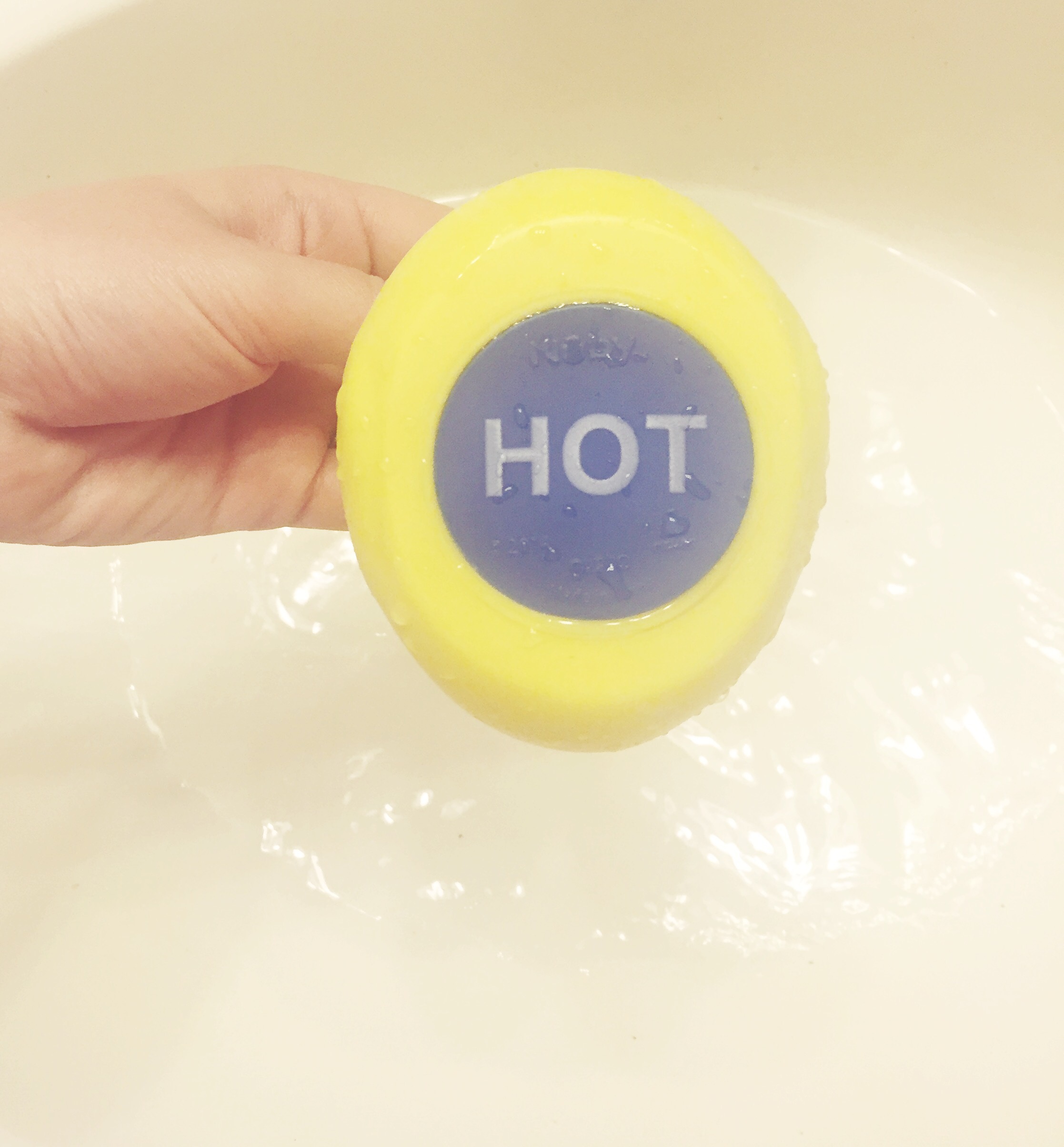 We're so happy with our Bathtime products, we're giving away a set of Tub Tugs Floating Bath Boats on my Instagram! Head HERE to enter!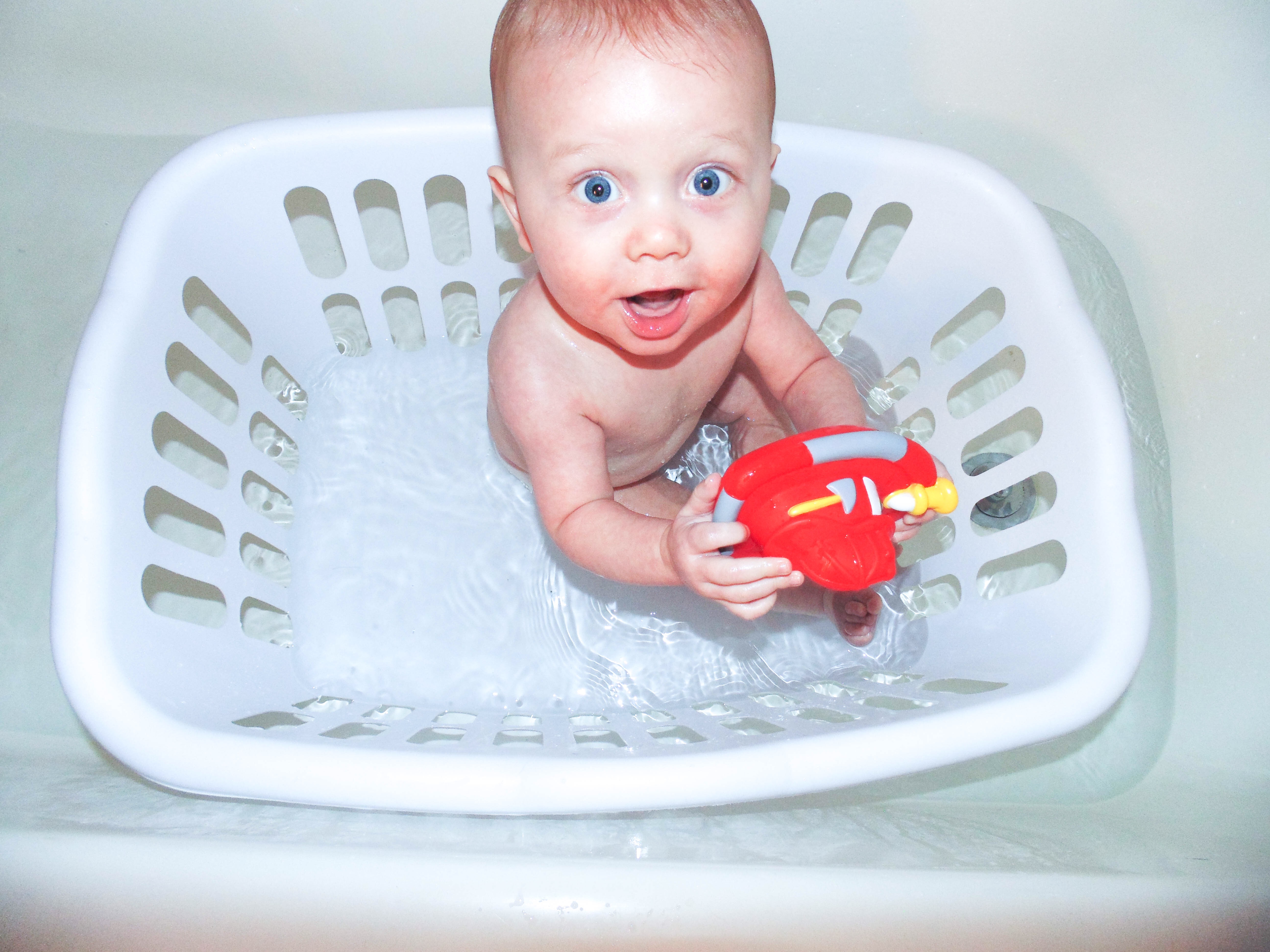 Shop:

What's your child's favorite bath toy? Comment below!
Xoxo.