Disclaimer: I received these items in exchange for review. All opinions are my own. This post may contain affiliate links.

As a mom, being comfortable is so, so important. Now that Sawyer is mobile, I'm moving around a lot. And so I need to dress in a way that makes that possible.
When I challenged myself to start getting dressed every day, I knew that didn't mean dressing to the nines on the regular. I knew on days I was home with Sawyer, it meant comfortable, but still cute. My favorite way to do that is with skirts and dresses!
Seriously, I find skirts and dresses to be so much more comfortable than pants (although, not quite as comfortable as leggings). And it requires hardly any thought. You can throw on a dress and some flats and boom, cute outfit. You don't have to coordinate anything or spend a ton of time on accessories. And you look polished and put together.
I found the most adorable dresses from Ruthie Grace Boutique! I wanted everything I saw, they have an amazing selection of clothing for Women. Everything is unique and so adorable! And it fit all my criteria for mama style. Cute, comfortable, affordable, and modest. Today, I've styled two dresses to share with you.
We had a crazy snowstorm over the weekend. We got 21 inches of snow! Trying to find a place to take pictures of my Ruthie Grace Boutique goodies was challenging to say the least. We basically walked around our neighborhood looking for spaces without piles of snow! But, it was also our first time shooting with our new DSLR! After our tax return came in, Kurtis told me we could finally get one (it was promised to me at Christmas and we had been putting money away since then), and I was so happy! We got a Nikon D3200 and we're really happy with it so far.
The Grayson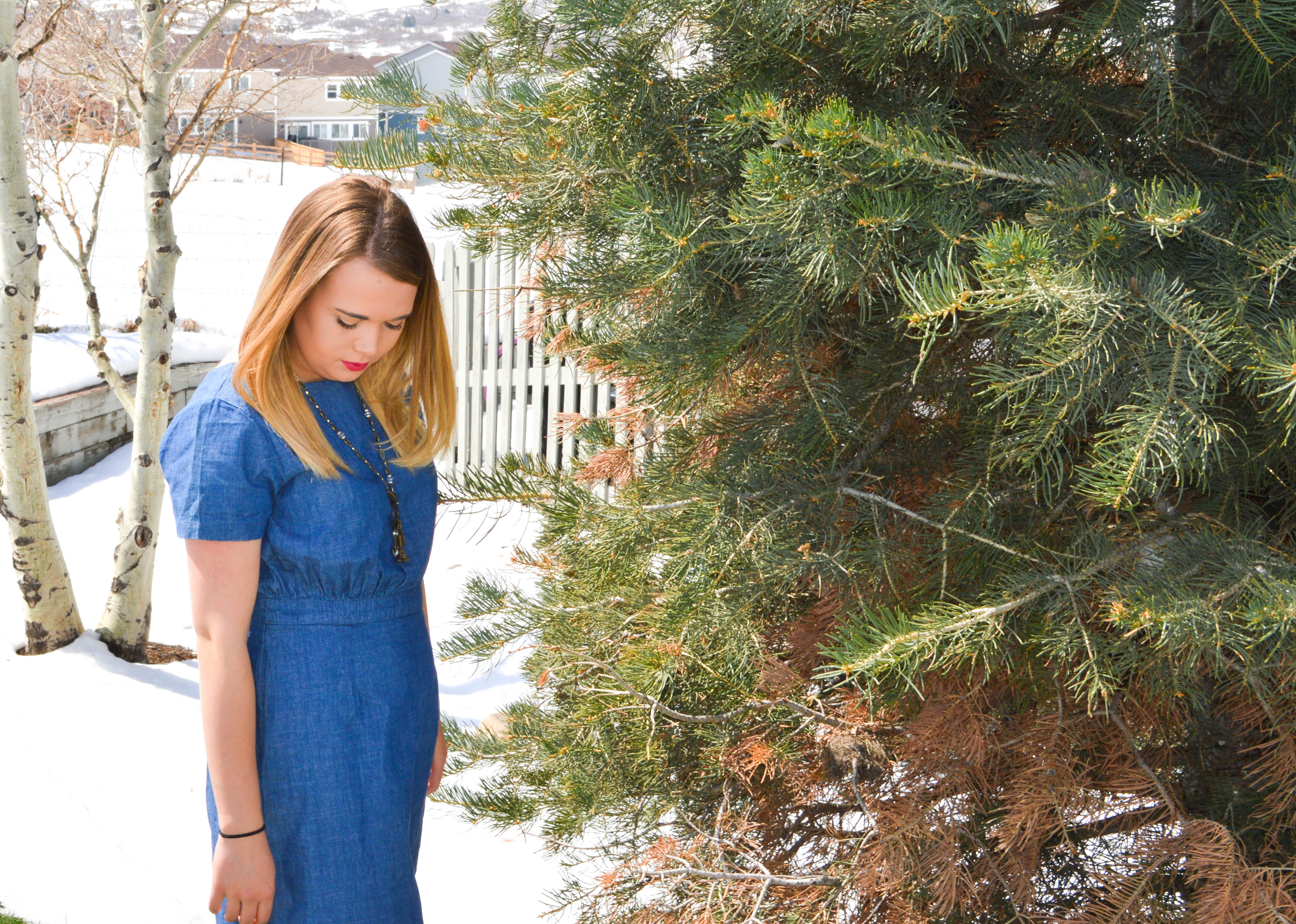 The Grayson dress is adorable! It's modest and so comfortable. I paired it with a pretty necklace and some booties. I've been looking for ways to transition my ankle boots to work with Spring outfits, and this dress does it perfectly!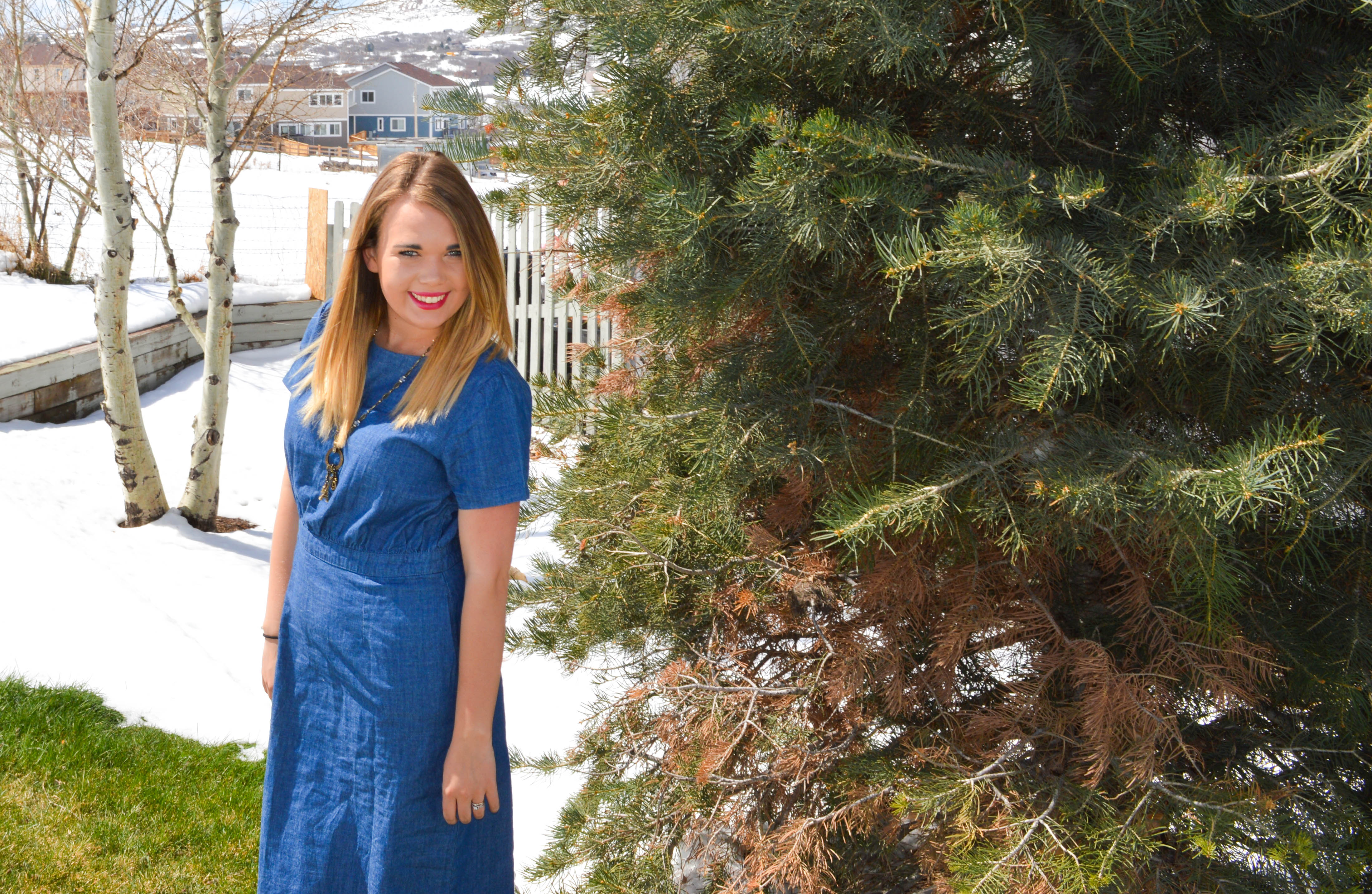 It's breathable, easy to move in, and long enough that I don't have to worry about bending over. It also has super cute buttons going up the back!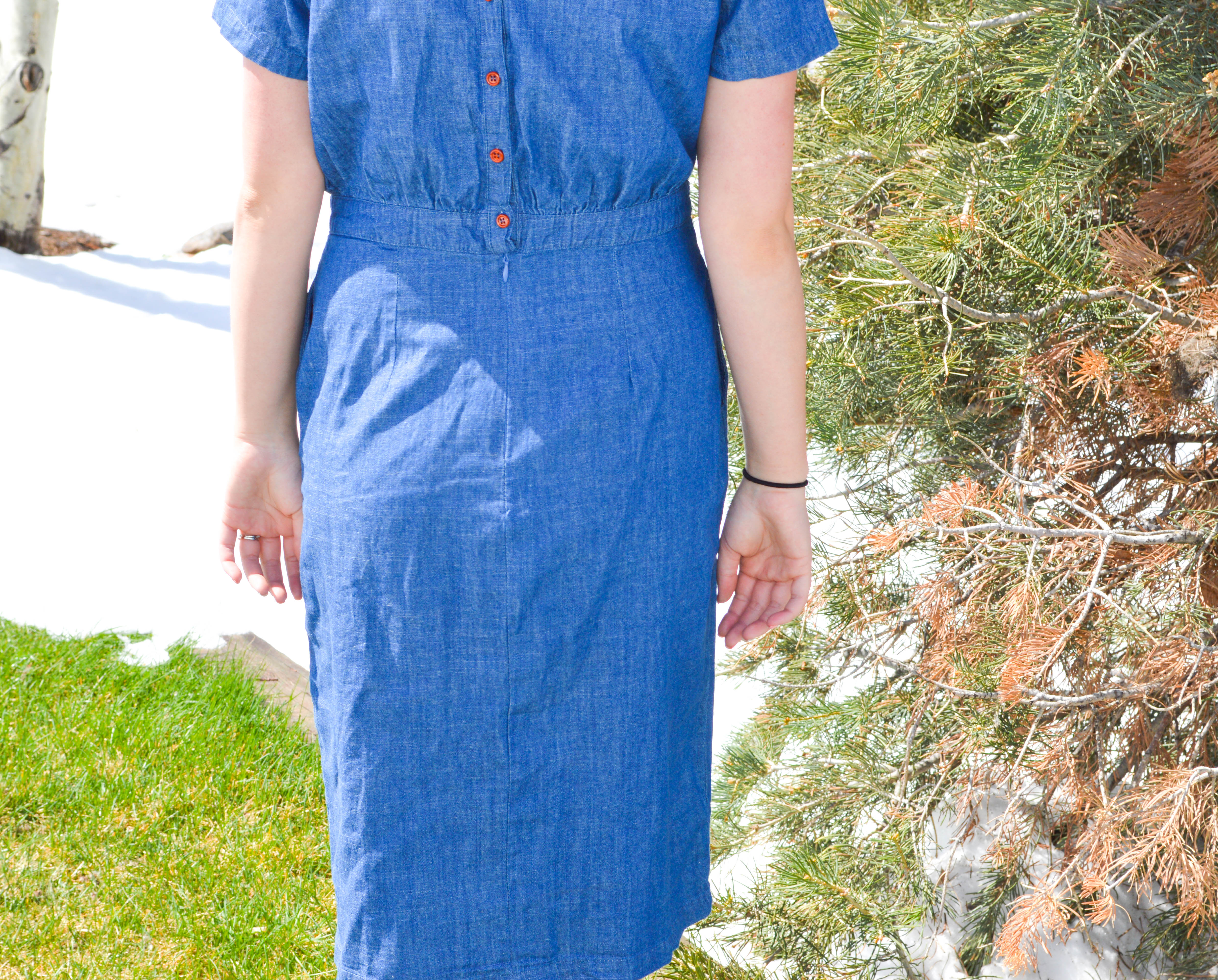 This is a great dress for Spring or Summer! And the best part is it's currently on sale! Shop here!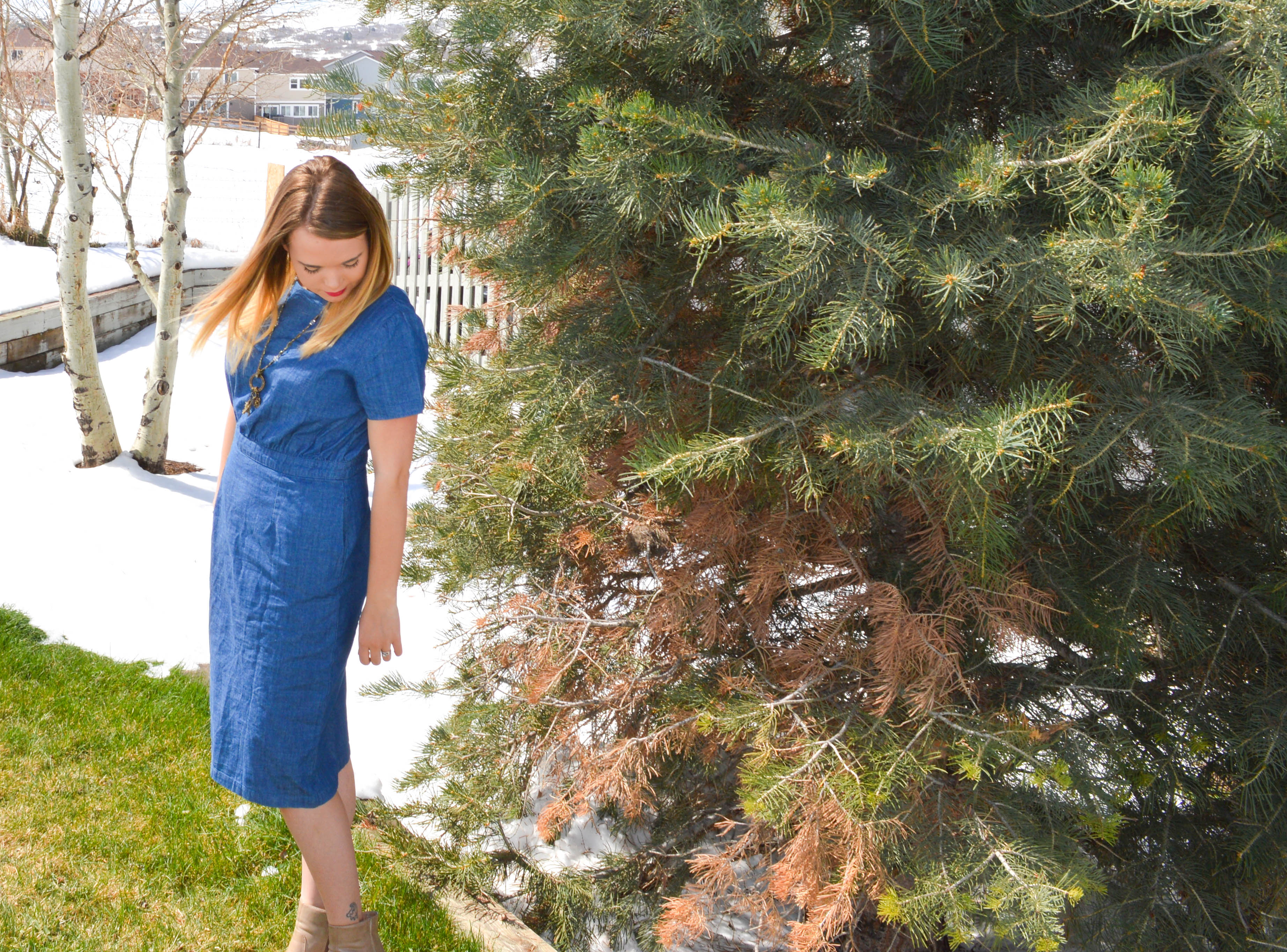 The Venice Beach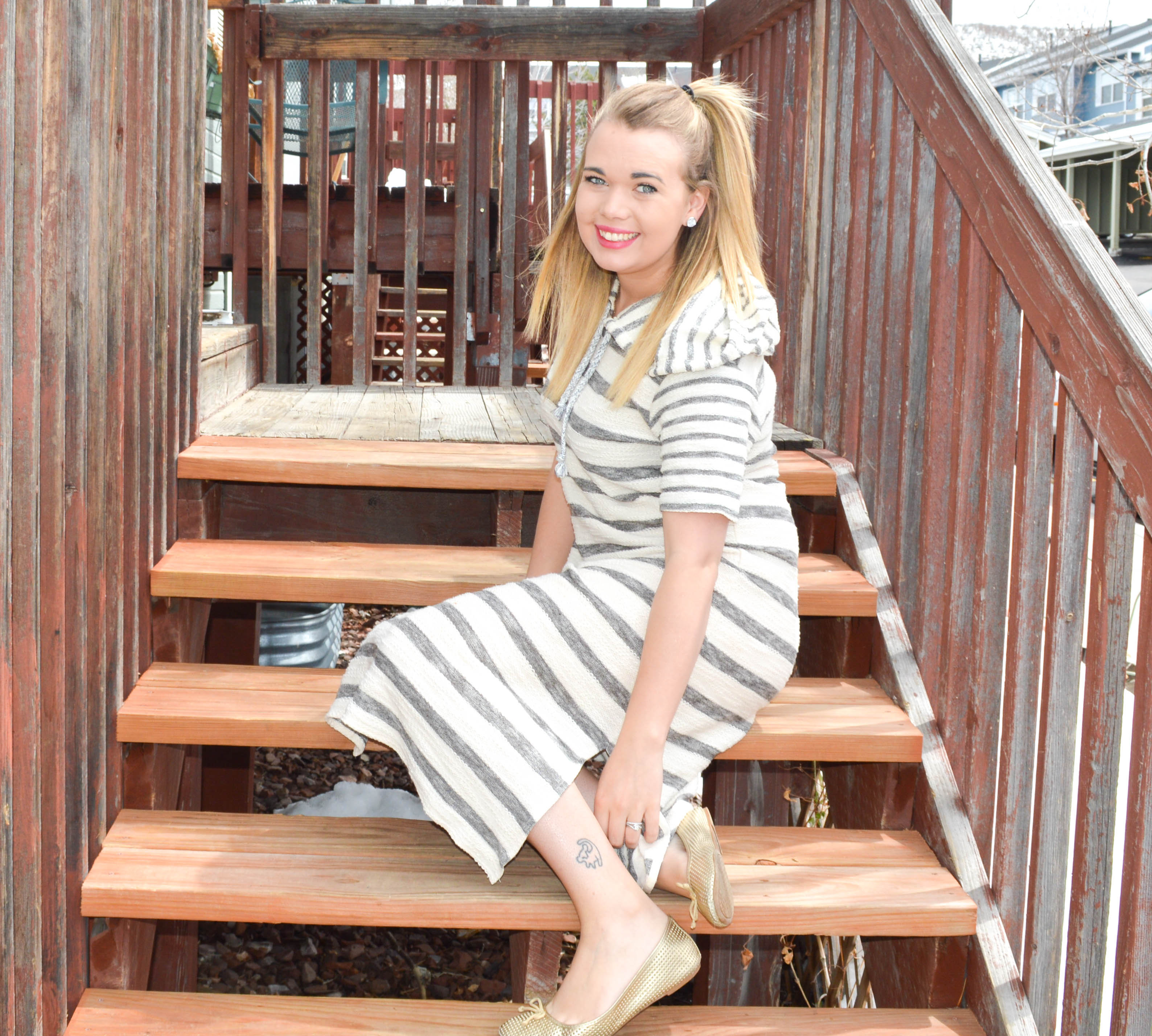 I love this dress so much. It's quite possibly the most comfortable thing I own. I'm obsessed. It's long and so so soft. I could probably do a whole yoga class in it, that's how comfy it is.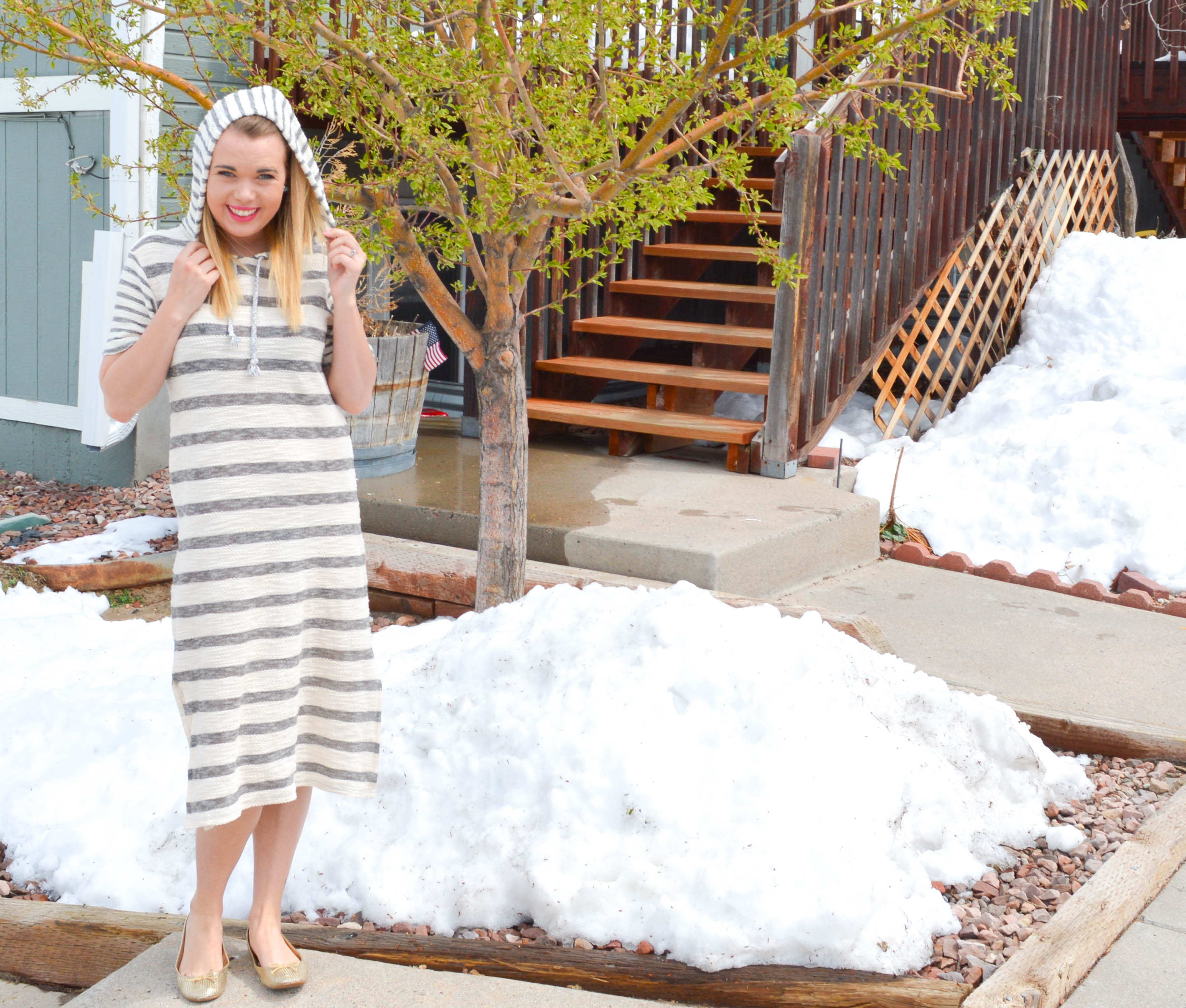 Oh, and it's a hoodie! How fun is that? I paired it with some simple flats (my go-to gold ones from Target), for an easily achievable look. This dress is so casual and comfy. Great for a day of running errands or hanging out with family. It would also be great for the beach or the pool, over a siwmsuit. I feel like I could comfortably lounge all day in this dress, but still feel put together and cute.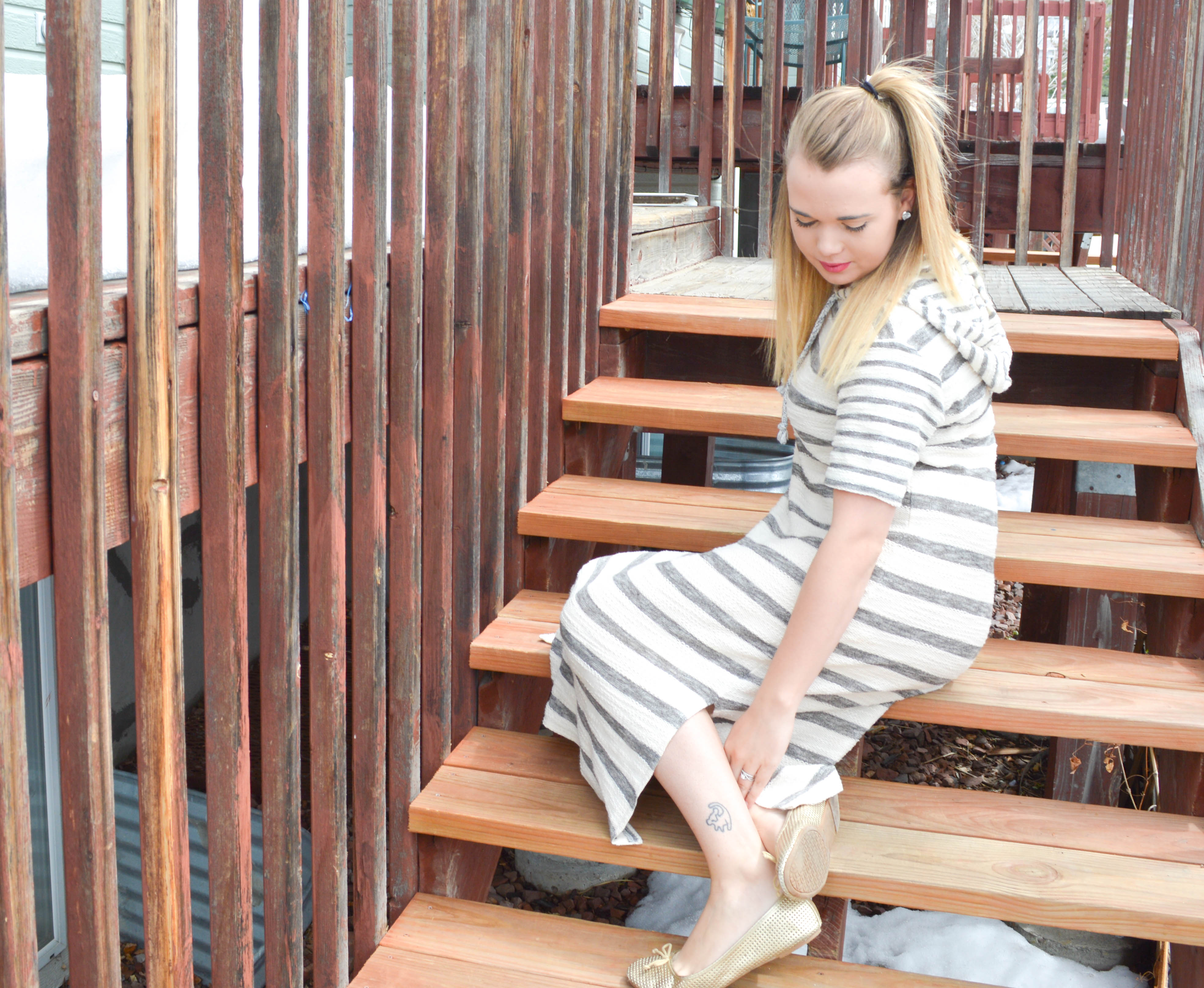 Also, is anyone else stoked that the half-pony made a comeback? It was my favorite hairstyle in like…elementary school and I was so excited to see it come back in style. It's an easy, cute hairdo for a casual day.
I essentially want everything from Ruthie Grace Boutique! I'm having so much fun expanding my wardrobe and finding my style as a mother. Ruthie Grace Boutique has something for everyone! You definitely need to check them out and get something pretty for your Spring wardrobe!
Shop Ruthie Grace:
xoxo.