Happy Thursday!
Do you follow me on Instagram? If not, you should.
And if you already are, you might have participated in the silly polls on my story when I was having an argument with my husband.
An argument about whether or not you need to shower after every workout.
My husband thinks you should shower after every workout, and don't get me wrong, I don't disagree! In a perfect world I would be fresh and clean after every sweat session. But I have kids. So that's just not possible.
I'm already taking 2 hours out of my very, hectic, diaper-changing day to go to the gym in the first place. Another 2 hours to shower, wash, dry, and style my hair? Absolutely not.
This post contains affiliate links. Thank you for helping me support brands that I love!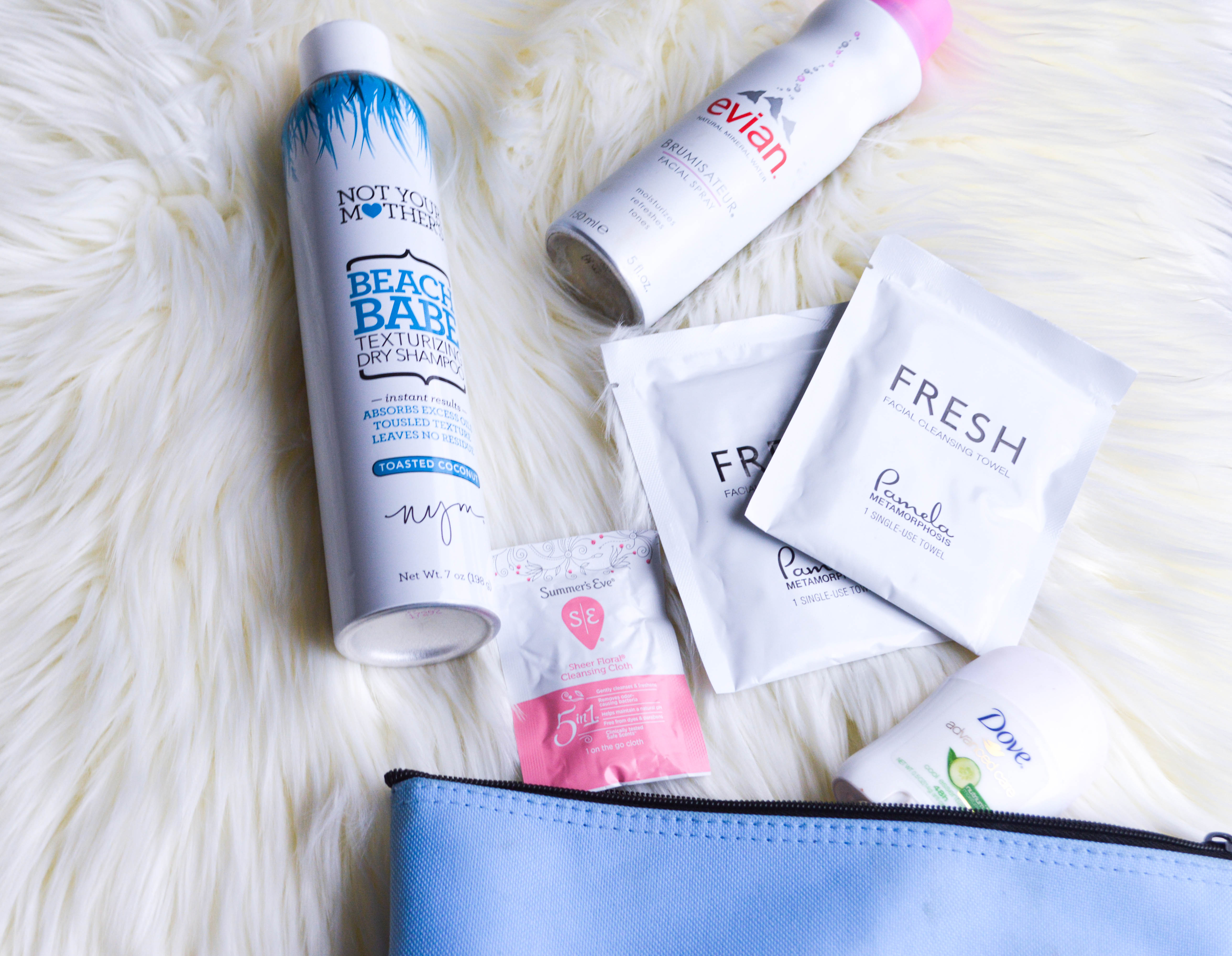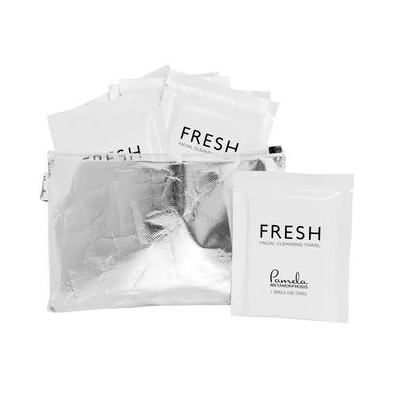 Summer's Eve Cleansing Wipes-  Alright, ladies. The yuckiest part of a sweaty workout is the downstairs. Keep it clean and fresh! I always keep a few of these Summer's Eve Cleansing Wipes in my gym bag and use them as soon as I'm done working out. It keeps things clean and smelling nice and prevents infection. I get them at Target and you can shop them here.
Deodorant– This should go without saying but always reapply deodorant to mask the smell of your latest sweat session. One of the things I learned long ago was to always stock your gym bag with travel sized toiletries! That way you don't have to constantly unpack and repack, and you don't have to pay for double of the full sized stuff. Shop my favorite travel sized deodorant here.
Dry Shampoo– Nobody has time to wash their hair every day. Dry Shampoo is my best friend. I adore this one from Not Your Mother's. It doubles as a texturizing spray to give your hair some life and body AND get rid of grease. Shop it here, and the travel sized here.
FRESH Facial Cleansing Wipes– These are my staples from Pamela Metamorphosis. They are ALWAYS in my gym bag. Sweat can aggrivate your skin and clog pores. The best thing to do is workout make-up free and then cleanse right after. These FRESH wipes from Pamela Metamorphosis are absolutely divine. I'm obsessed with them. Right after a workout I wipe off my whole face with them. The towel is so big and absorbent, that I can also do my face and chest and really clean off any sweat. Perfect for those days I don't have time to shower. Shop them here.
Bring a Change of Clothes– Staying in your sweaty outfit can cause ingrown hairs, acne where you don't want it and sometimes even infection down there. Make sure to bring a change of clothes and change as soon as possible. I always like to bring a comfy, casual outfit to change into. Something that pairs with running shoes so I don't have to pack an extra pair of shoes if I don't have to. Right now my go-to post gym outfit is these leggings, they're high waisted, SO comfortable and only $10! Paired with a cute sweater like this one or this one, a cute, lacy bralette, and my favorite Nikes. Shop it all here:

And finally…
Shower as Soon as Possible– I hardly ever have time to shower after a workout. But I do make sure to rinse off later that night after the kids go to bed! (Although I definitely don't wash my hair. #aintnobodygottimeforthat) Stay fresh, friends!
xoxo.
Pin It!