This post is sponsored by REI but the content and opinions expressed here are my own.
Being active always clears my head and puts me in a better mind space. Sitting at home for too long not only makes me go stir crazy, but can really put me in a funk and trigger my anxiety and sometimes even depression. When I was in the height of dealing with postpartum depression after the birth of my second son last year, I started to recognize this as a trigger. The days I was stuck at home all day and didn't get out to run errands, see a friend, or even just take the kids to the park, were the days I felt the worst. Not having anything to do made me feel lazy, and being in a small space with two children for too long wasn't doing any good for my mental or emotional health.
The days I got out of the house I felt so much better. Even just going to the grocery store could lift my mood. Being busy and going outside, hiking, traveling, etc really improved my mood. It's like when I was active I was myself again. I was happier and my kids were too.
Once I recognized this trigger, my husband and I made a goal to get out and do more. We live in one of the most beautiful places in the country with plenty to do. This summer we hiked more, took the kids to the park multiple times per week, made plans with friends and family, had more date nights, went to the mountains for weekend getaways, and more. And not only did I feel so much happier and peaceful, but we spent more time together as a family and as a couple and made some great memories.
When we found out that one of our favorite companies, REI, offered "experiences" in our area, we were so excited to try one!
Colorado offers just so much to do outside, no matter the weather. This past weekend, we had the opportunity to go on an REI experience and we chose Sunset Stand Up Paddle Boarding! We'd been paddle boarding before, but never with professional instruction, and never in Colorado. We had a great time and found another fun activity to add to our repertoire when we want to get out of the house!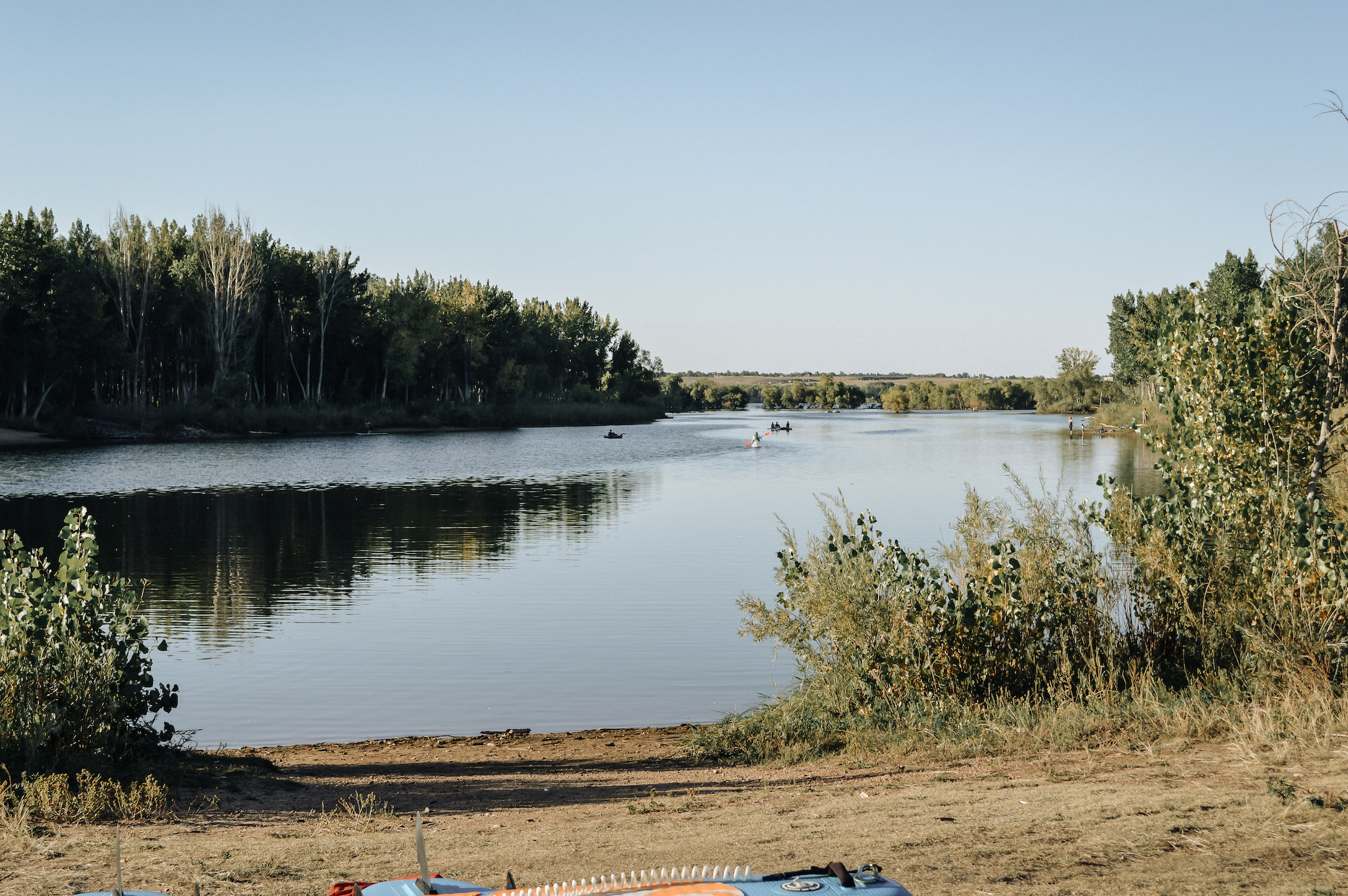 REI loves to get outside and play and encourage others to do the same. REI sells everything you need to get outside! REI offers experiences for classes, outings, and events where you can meet others, get outside, be active and learn a new skill. They offer experiences for hiking, mountain biking, paddle boarding, navigation, snowsports, and many, many more.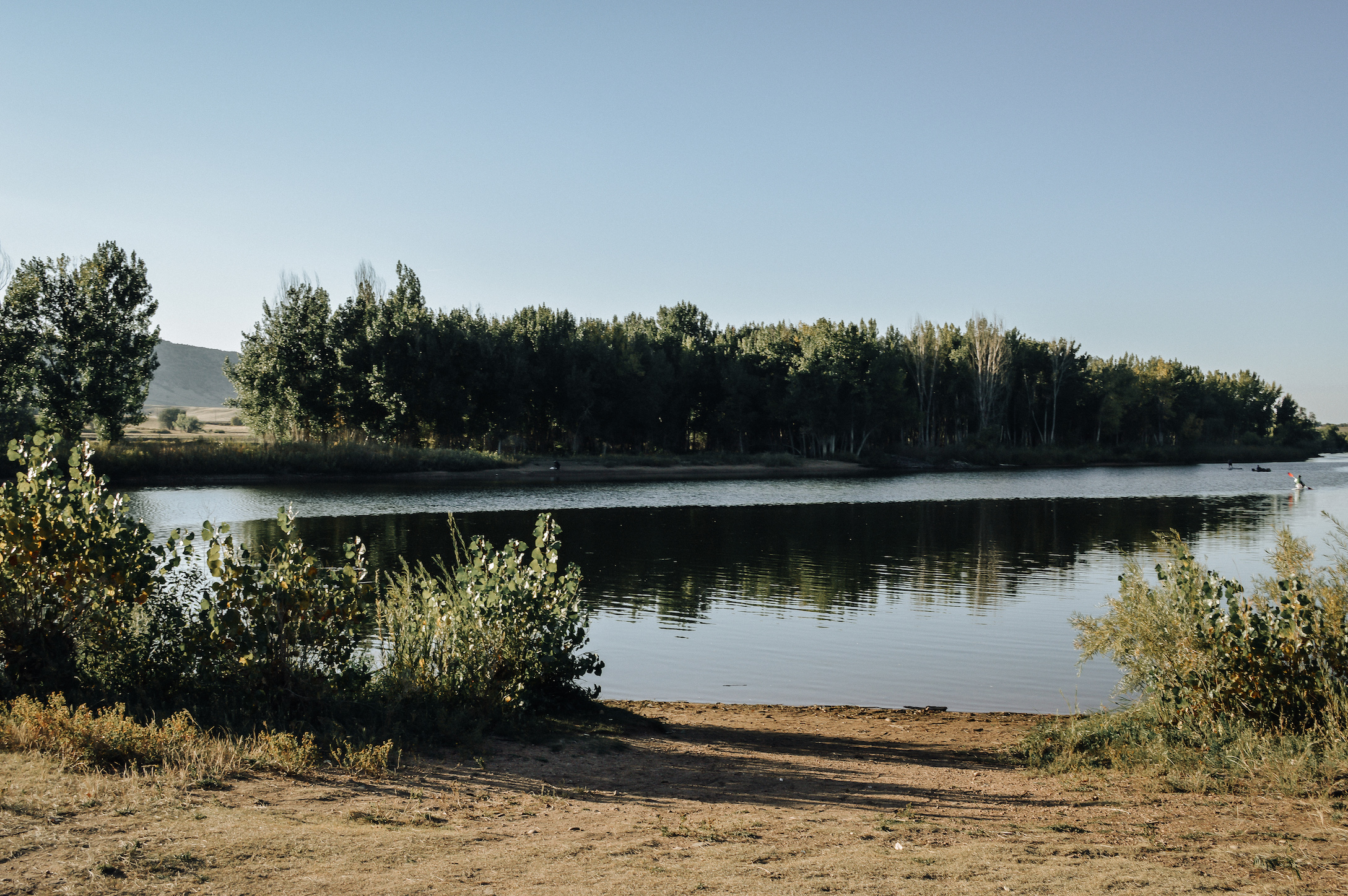 We chose to go Sunset Paddle Boarding because it was a skill we were familiar with, but something we hadn't received any instruction on. When we arrived at the site, our instructor, Bob, had set up some boards to form a desk and had us all fill out our forms. After everyone had arrived, we introduced ourselves and told the group what had brought us there. Quite a few of us were there on some type of assignment, like myself, but others were there because they had already tried paddle boarding and absolutely loved it or were there to try something completely new.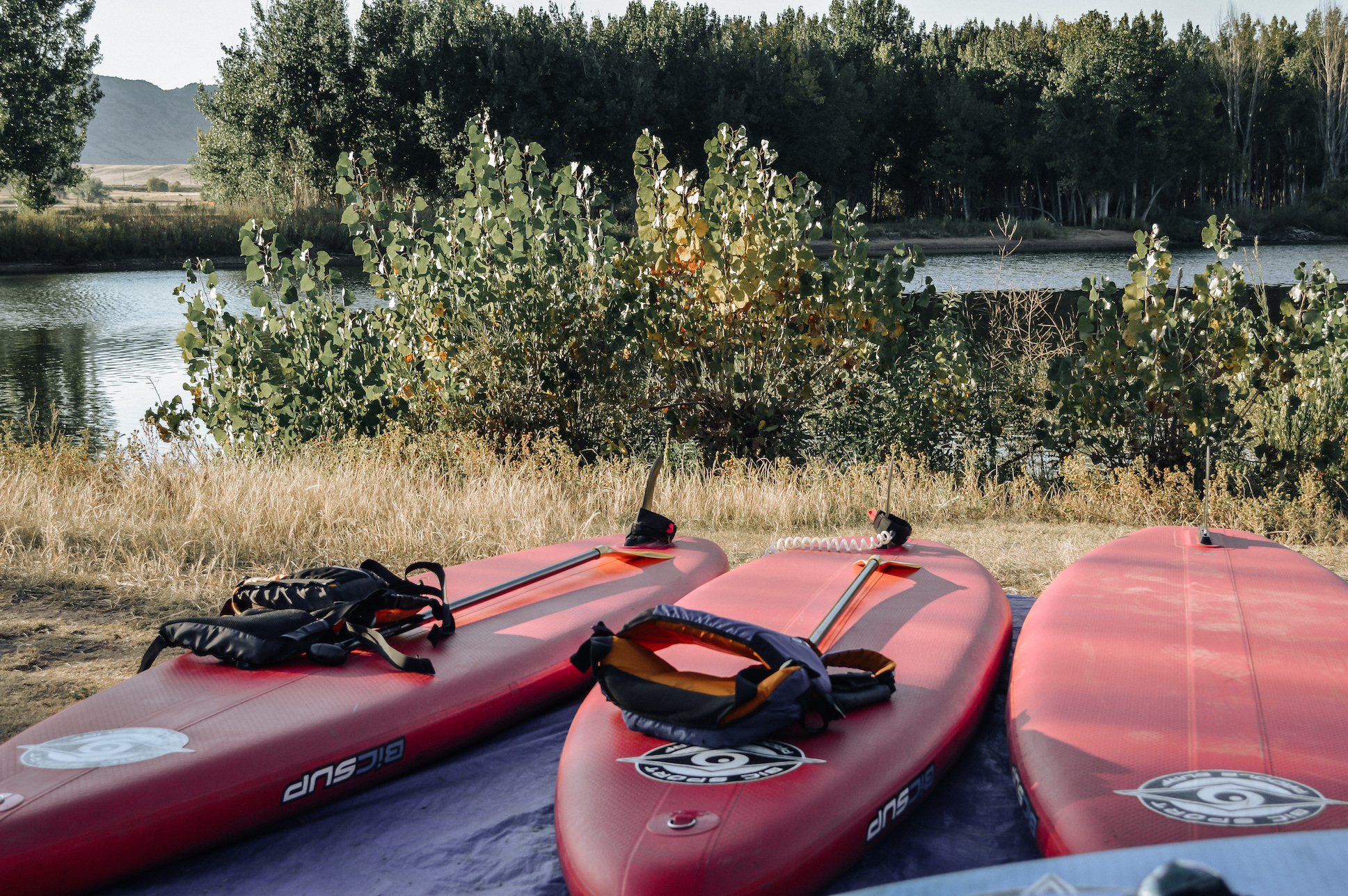 After the introductions, Bob gave us instruction. First, we got to know the board. What they were made of and how they worked. He taught us all the different parts of the board and the paddle. Then, we got into how to use them both and the techniques that could make it an easier and more successful experience (aka not fall in!).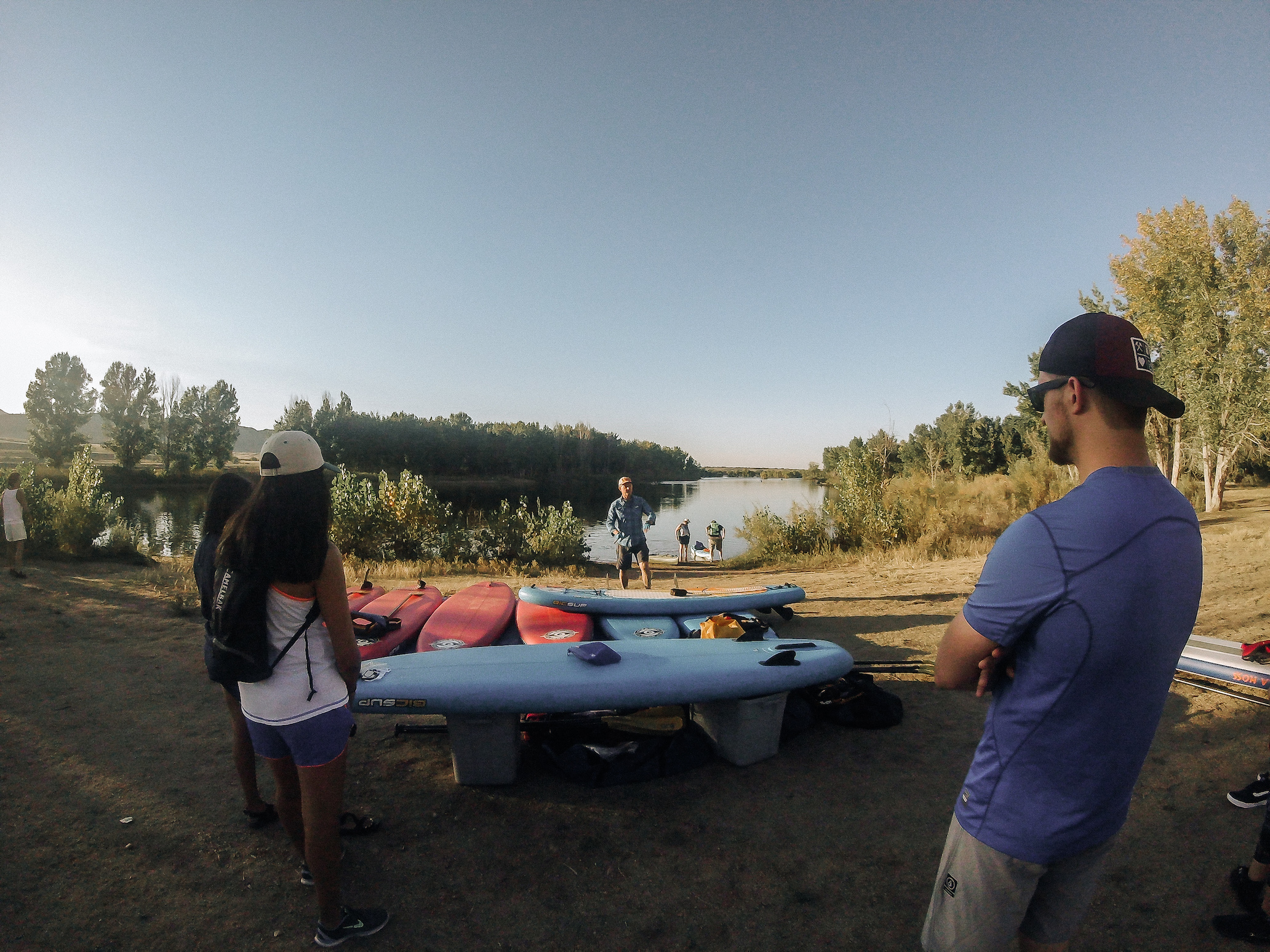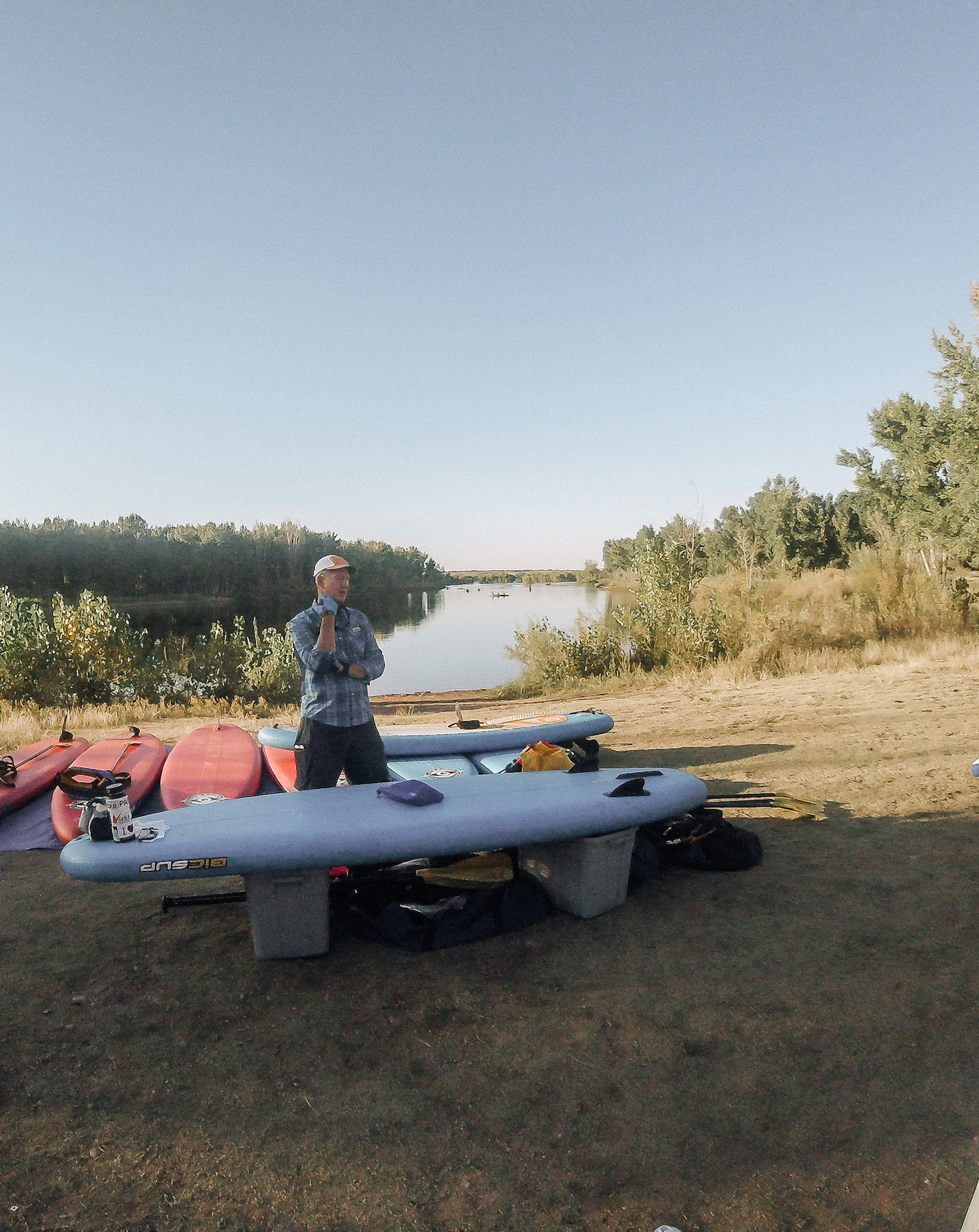 When we got on the water, we all started out paddle boarding on our knees. After we were comfortable there for a while, Bob challenged us all to get up on our feet if we felt comfortable. It took me a couple of tries but after a while, everyone was confidently paddle boarding standing up! It was amazing.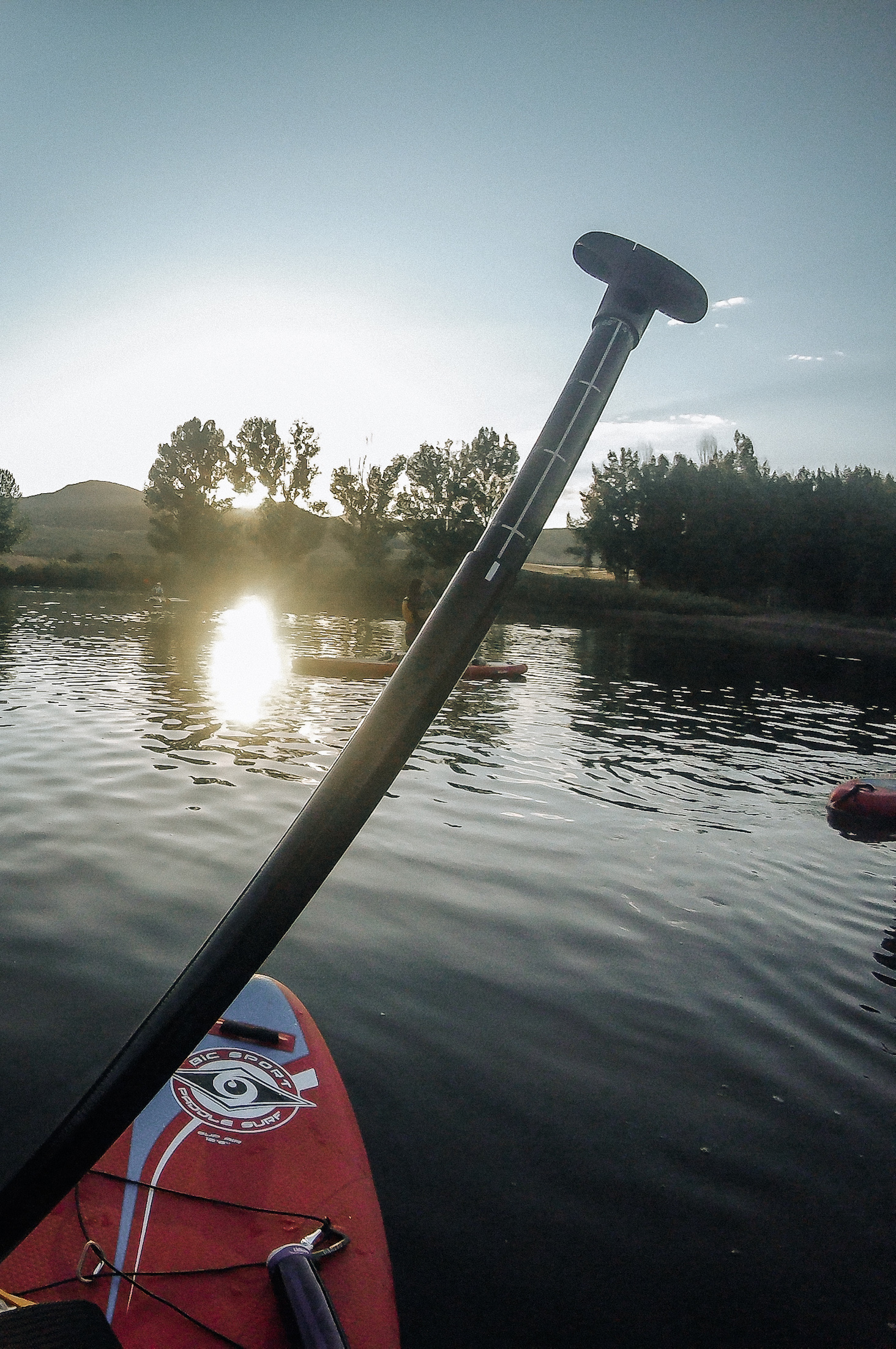 Once we had the hang of things, we paddle boarded through the reservoir and into the Platte River. We saw animals and fish and a breathtaking sunset over the water. We chatted with the other participants, Bob checked in on us and gave us tips to stay standing, and Kurtis and I spent some quality kid-free time together. It was a wonderful evening.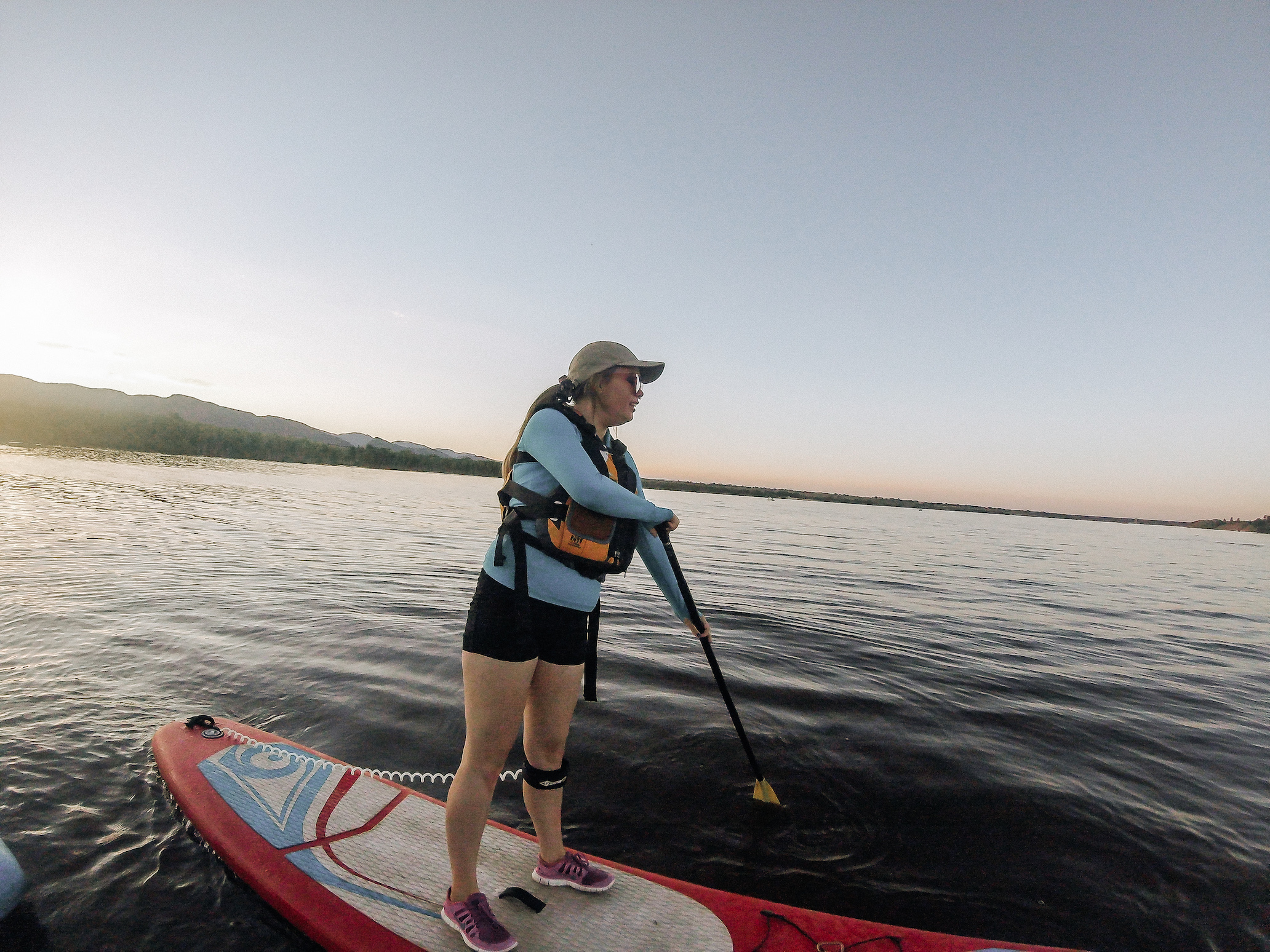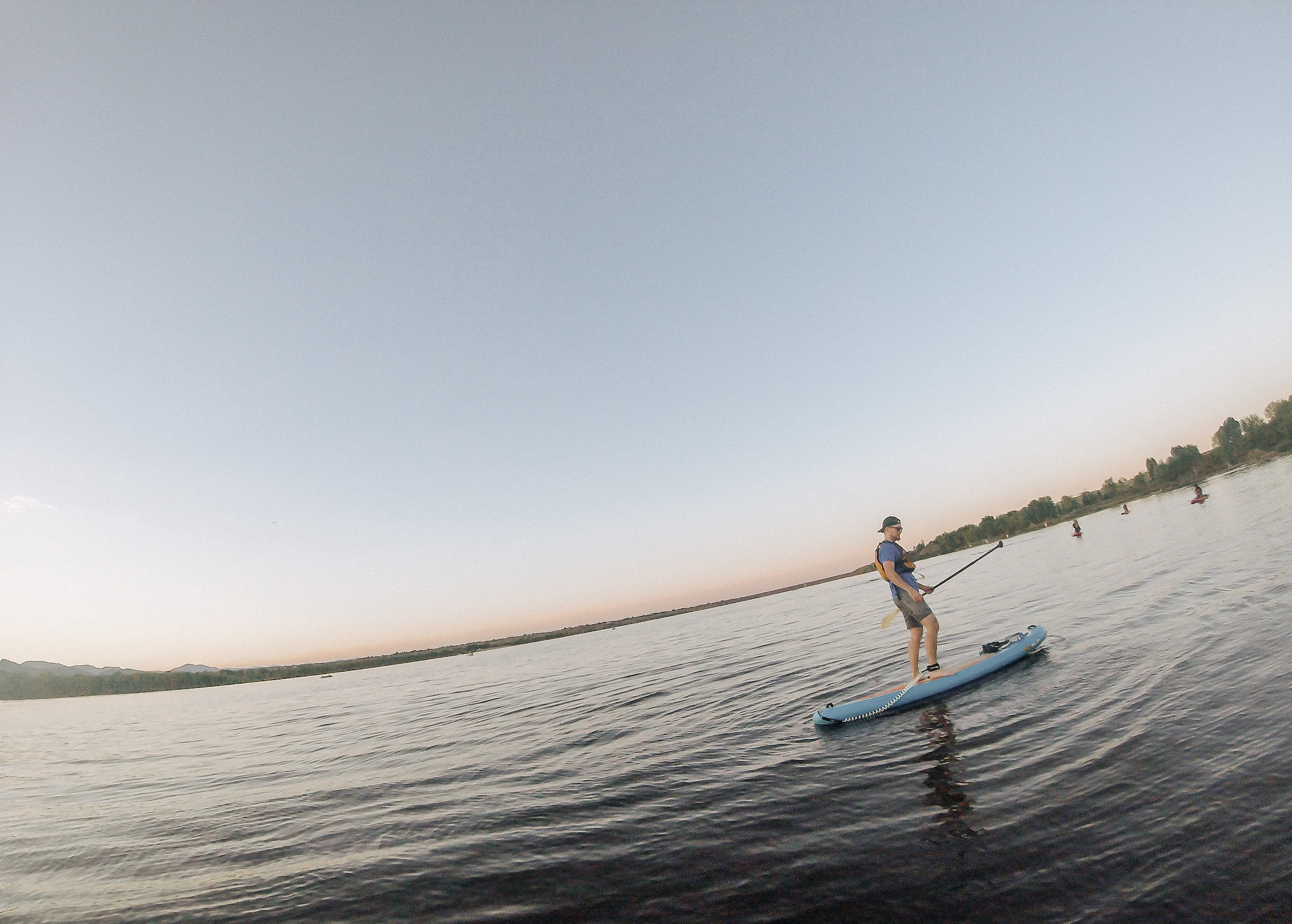 What sets REI apart from other, similar brands is their guides are the best in the business. Fun, knowledgable, and they make every experience unique. Their local destinations are amazing too, they connect you with the most magical outdoor locations near you. REI experiences would also be great for travel. You could really explore and get to know the area you're visiting through an REI experience.
We're so glad to have learned about REI experiences and can't wait to use them for our next adventure! We've also rekindled our love of paddle boarding, and will definitely be paddle boarding more next summer!
Be sure to check out REI experiences HERE.
REI:
| Facebook | Instagram | Twitter |
xoxo.