This post is sponsored by U by Kotex but the content and opinions expressed here are my own.
That time of the month is something that all women deal with for the majority of their lifetime. It's messy, it's uncomfortable, it's inconvenient, and…it's costly. Although it's doesn't seem like much to most people, 1 in 4 women struggle to access period products!
There are millions of women living in poverty who miss out on daily life because they don't have access to period supplies during that time of the month.
We've all been there. Say you're out running errands and head to use the restroom while grabbing lunch only to find that time of the month has arrived. You check your purse- no supplies. Now what? We've all had that moment of panic when your period is started and you don't have a pad or tampon with you. Can you imagine that panic every time your period comes?
It would be so stressful, and millions of women are dealing with that stress every single cycle.
So what can we do to help?
Buy U by Kotex products at Walmart!
Kotex has partnered with the Alliance for Period Supplies to help those without access to period products. Now through 11/11 for every purchase of U by Kotex – U by Kotex will donate 2 products. to women in need. You can also donate period products at an Alliance for Period Supplies partner near you!
And how can you be more prepared for that time of the month surprise?
I like to make "Emergency Time of the Month Kits" to keep in my car, my purse, my gym bag, and my diaper bag! Here's what you'll need to create your own:
Small pouch
Pads, Tampons, and Pantyliners
Ibuprofen
Hormone balancing essential oil blends
Extra panties
I put all the period supplies into the little pouch and pack them away to where I can always access them so I'm never caught off guard by my period! No matter where I am I'm prepared for my period, cramps, or mood swings. It's essential to remember to replace the products after you use them though- otherwise you'll be out of luck all over again!
Don't forget about the women without access to period products this month and be sure to shop for your supplies at walmart to help make a difference! Learn more HERE.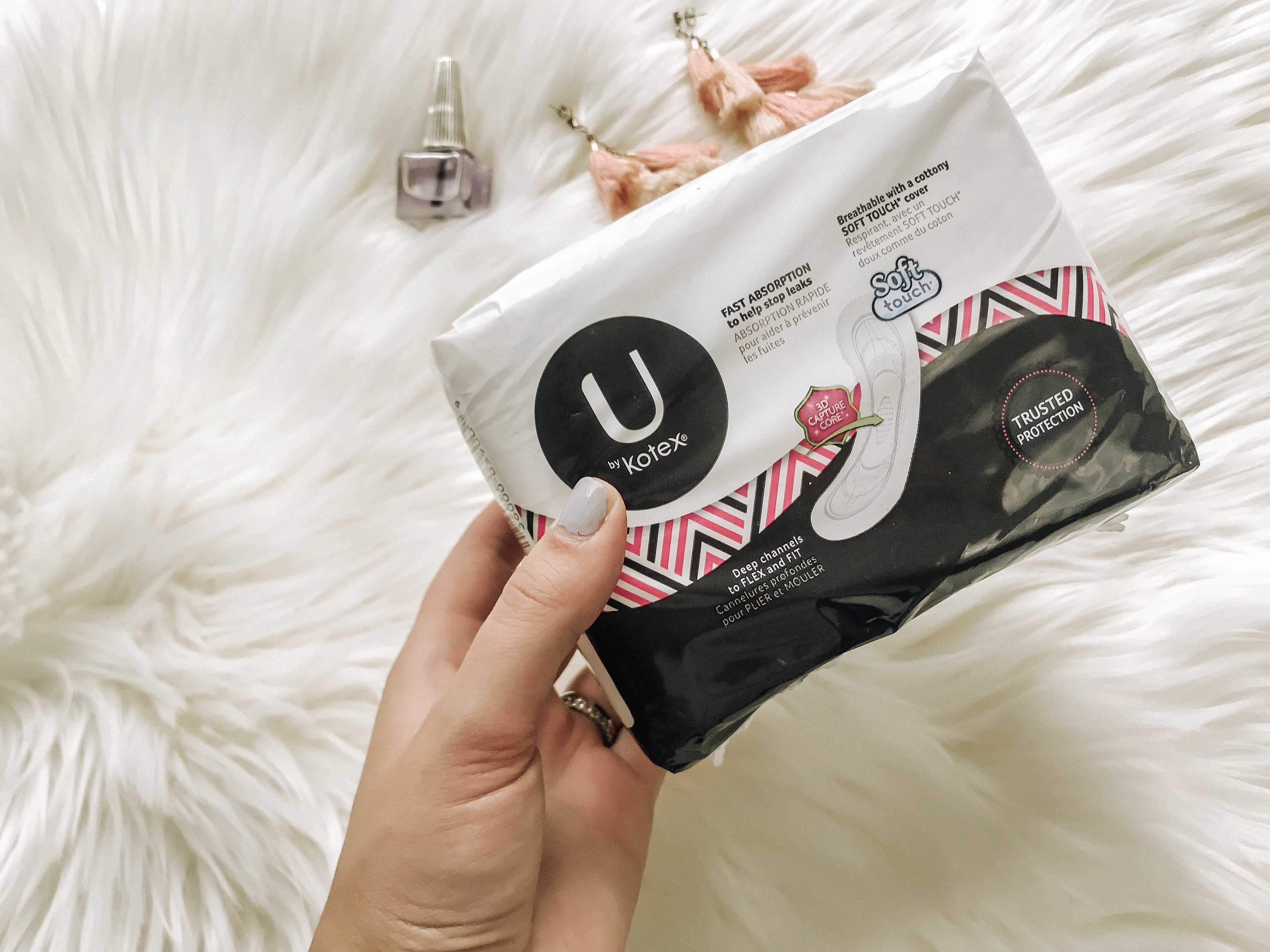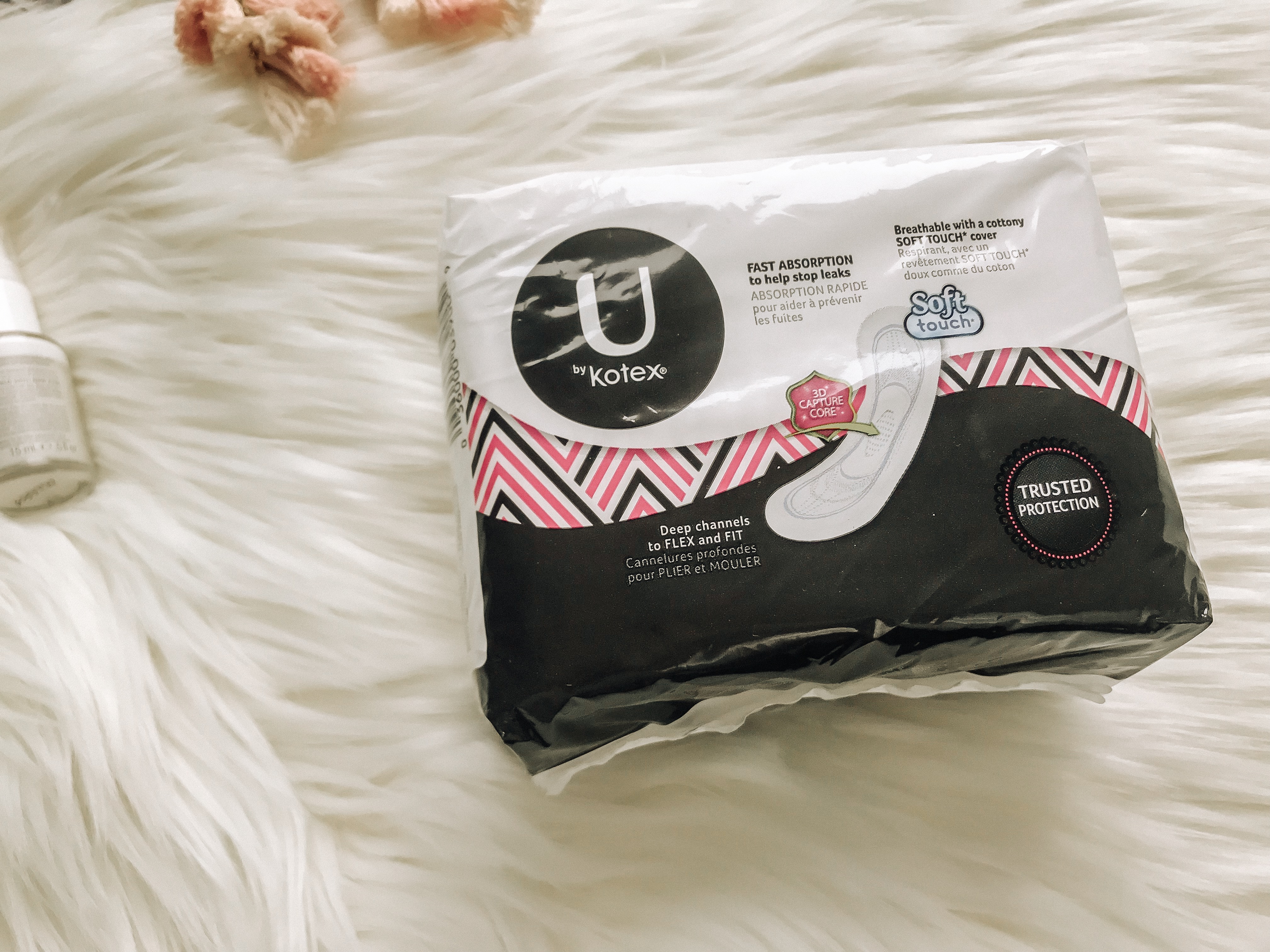 xoxo.