This shop has been compensated by Collective Bias, Inc. and its advertiser. All opinions are mine alone. #SuperAbsorbent #CollectiveBias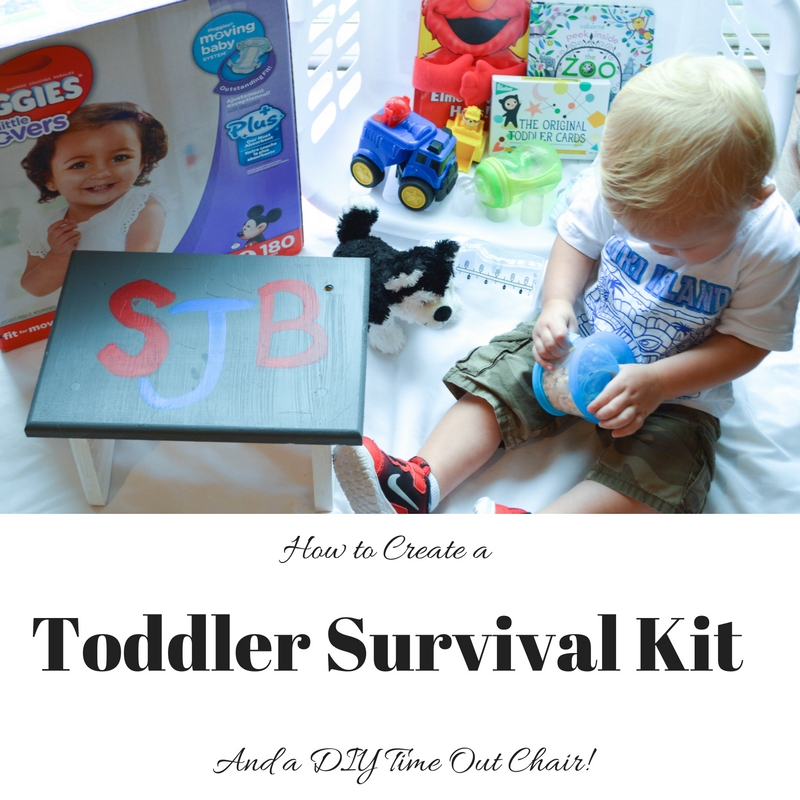 Toddlerhood is had, y'all. Toddlers are not for the faint of heart. There's lots of tantrums, messes, and dirty diapers. It's hard on you and your little one! Everyone always complains about the terrible twos and the threenagers. As soon as Sawyer turned one, I knew I was in for it! He knows exactly how to get what he wants and how to react when he doesn't. He's smart. Too smart.
But, I think I found a few tips and tricks to make toddlerhood a little easier. In fact, I even put together a toddler survival kit. I mentioned to my mama friend that I was going to make one of these, and she laughed out loud, then paused, then asked if I could make one for her too! Ha! I think we'll all try just about anything if it might make this motherhood thing a little bit easier! Don't worry, I'm going to share it with you, too.
Here's what you'll need:
Books
Toys
SNACKS (Do not, I repeat, DO NOT, skimp out on the snacks)
A bottle
A Sippy Cup
A Stuffed Animal
Toddler Milestone Cards
Chocolates (These are for you. DO NOT let your toddler see them, lest you must share)
A Time Out Chair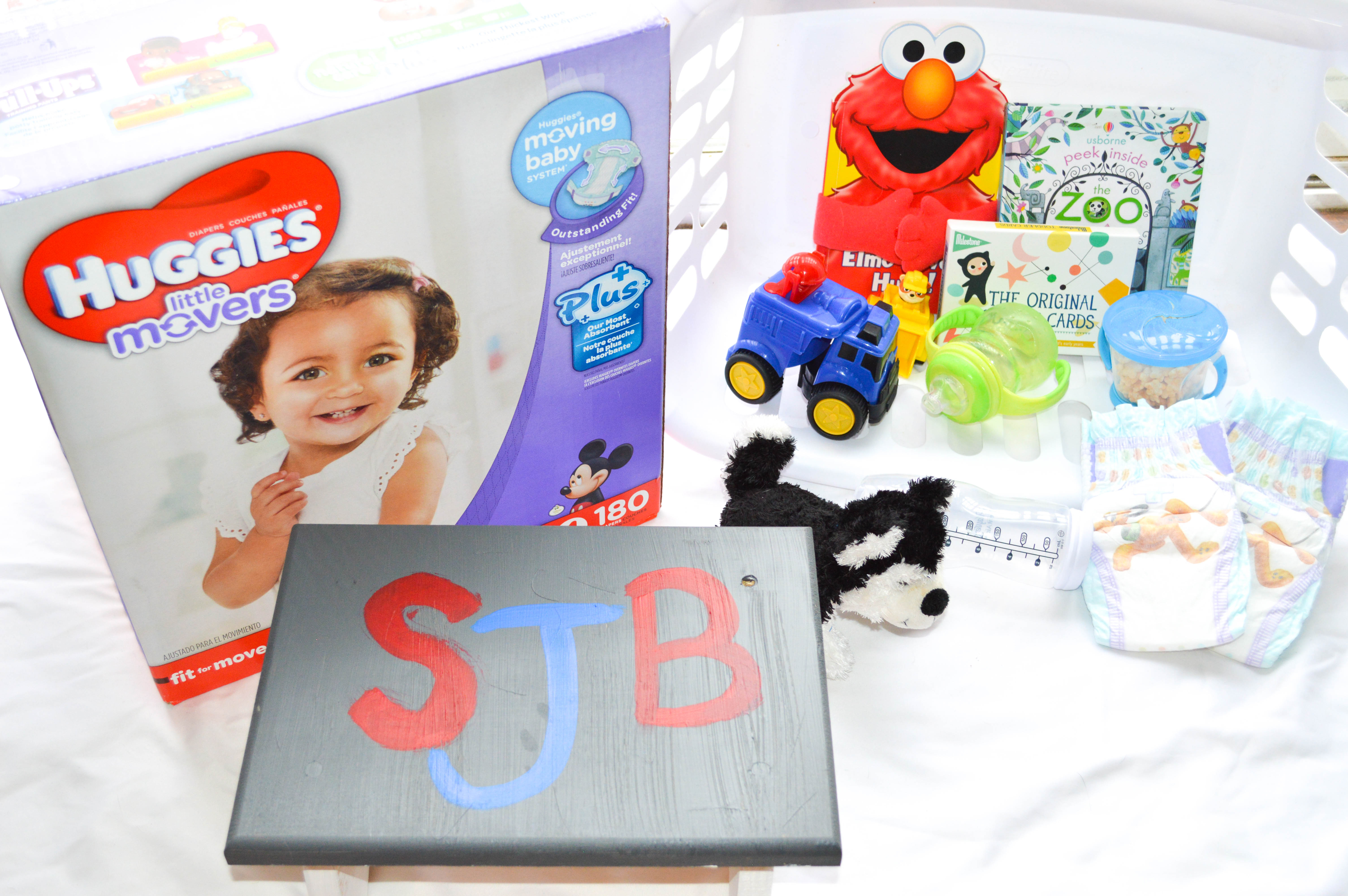 We made our Time Out Chair ourselves and had a lot of fun with it! Want to make your own Time Out Chair? Here's what you'll need: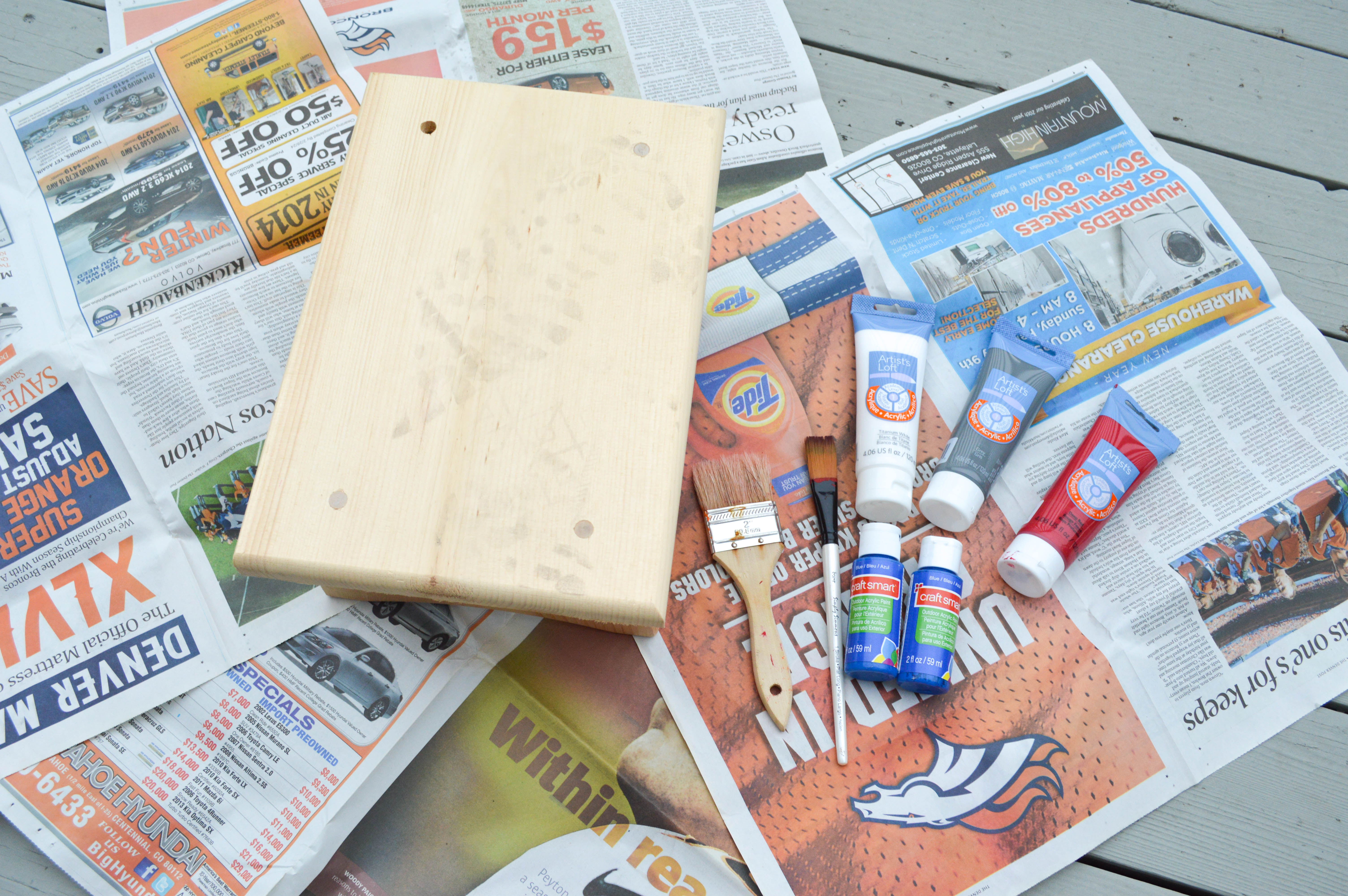 A wooden chair/stool (can most likely be found at your local craft store)
Newspapers
Paint in your choice of colors
Here's how to make it your own:
Lay out the newspapers in your crafting space
Paint your base color- let dry
Paint your accents- let dry
Paint your details (we went with Sawyer's initials! Some other ideas might be handprints, footprints, full name, or fun stencils!)- let dry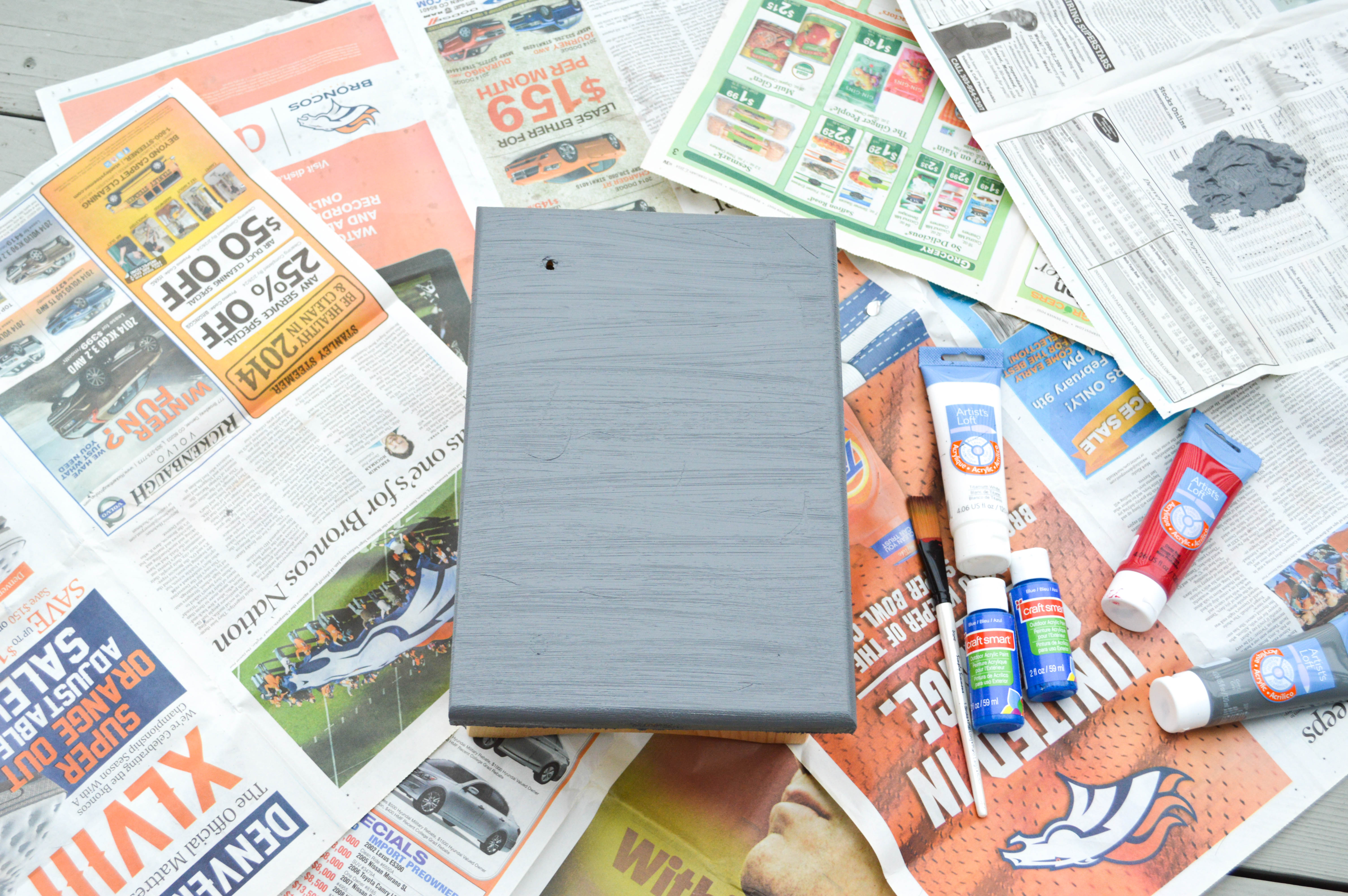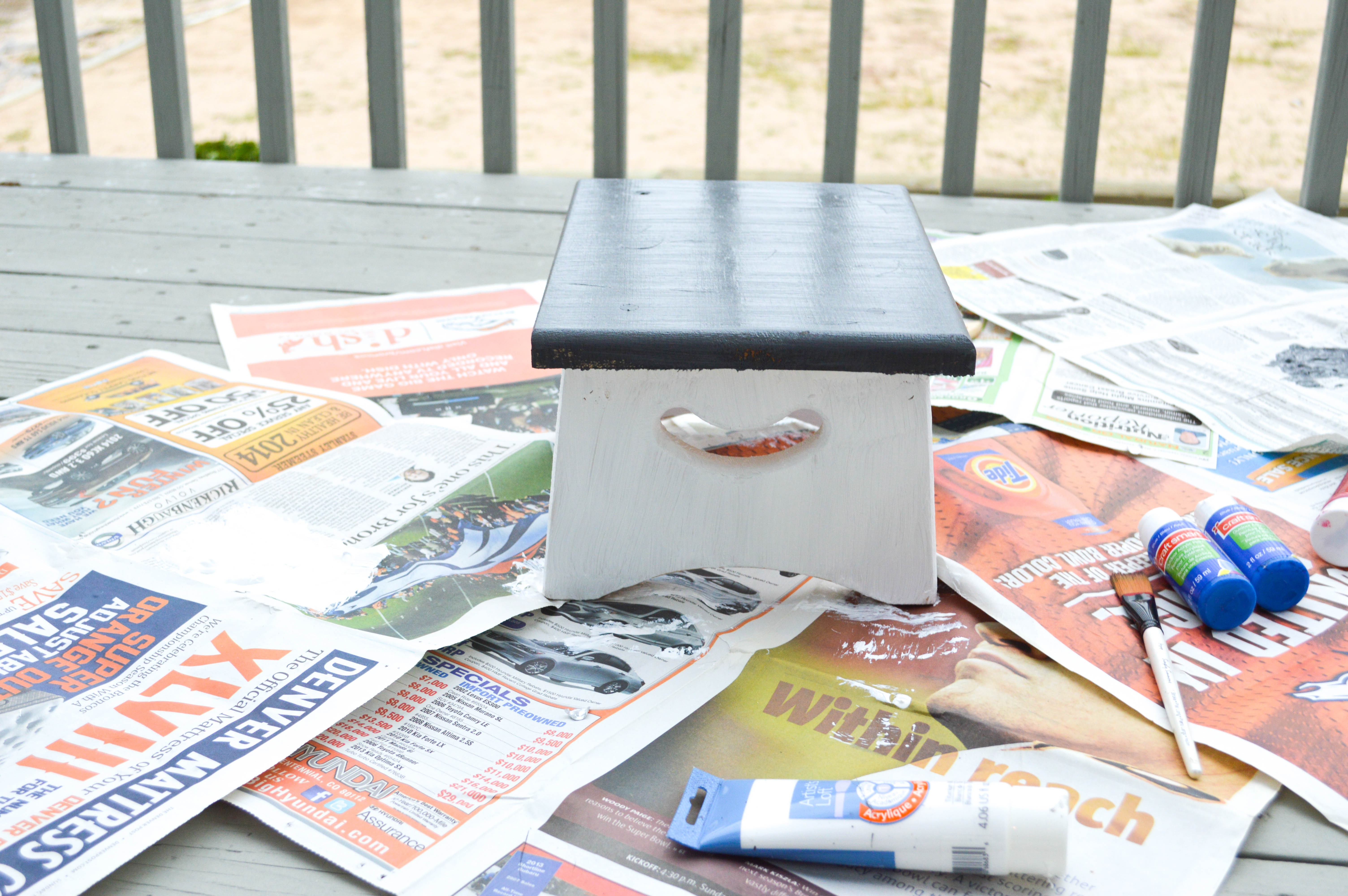 I would let the Time Out Chair dry overnight before attempting to let your little one sit on it, just in case!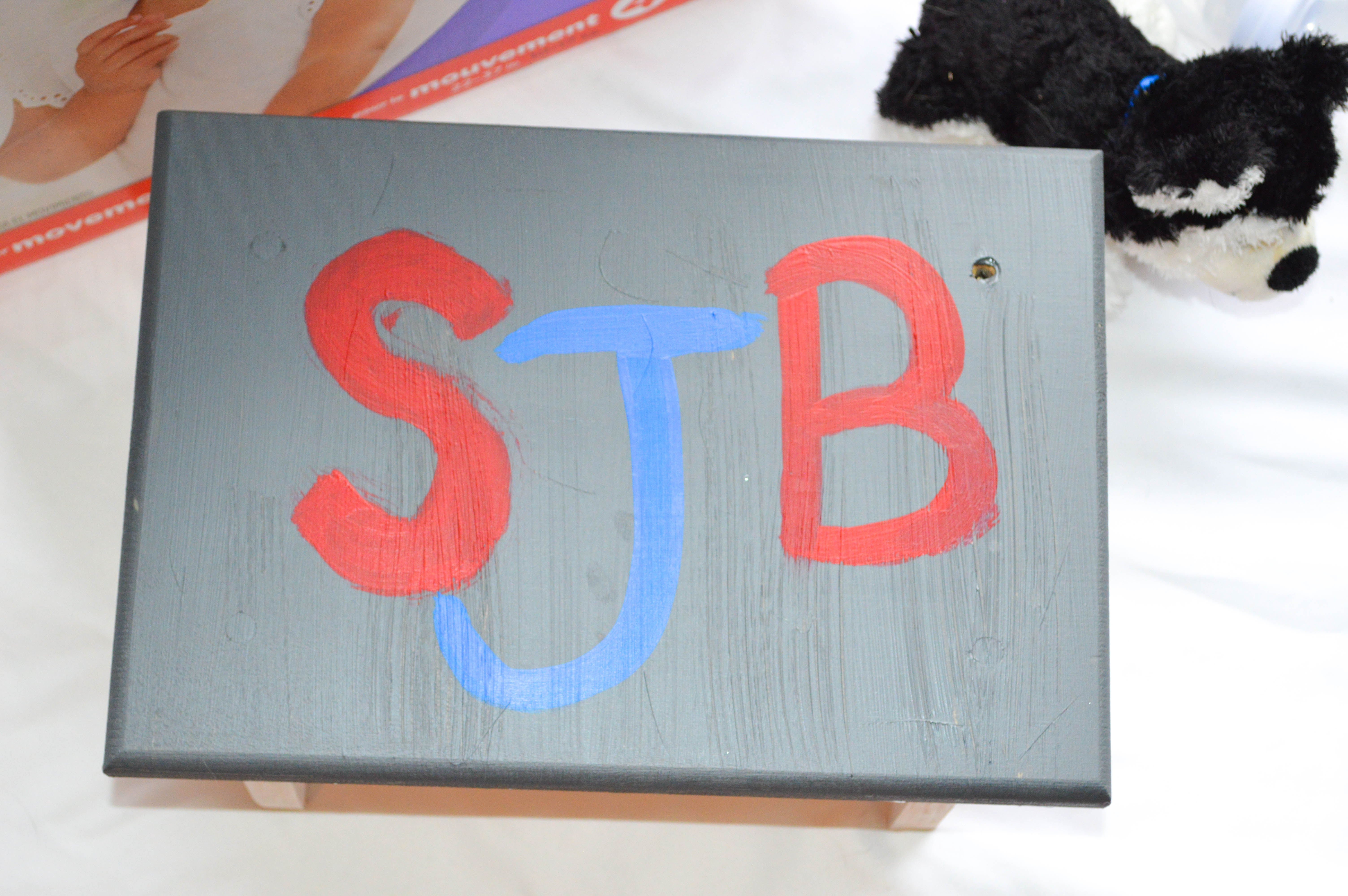 We did ours in colors to match Sawyer's room and it looks perfect in there! We thought that as we were starting to dip our toes in the water of discipline, we would make the Time Out Chair a fun project. We let Sawyer help where he could (he held the brushes and even tried a couple of strokes), we didn't want him to see the Time Out Chair as a completely negative thing but rather, a place he goes where he needs to think about his actions, and maybe cool off. He doesn't understand it just yet, but that's okay. Our first concern is that he knows he is loved, and any form of discipline is only because of just how loved he is.
After everything is finished, present your toddler with the survival kit. Introduce him to his toys and snacks. Hand him a book. Then, back away slowly. Watch from a distance to see if this offering pleases your toddler. Once he begins confidently playing with the new toys, escape as quickly as possible to enjoy your chocolates in solitude.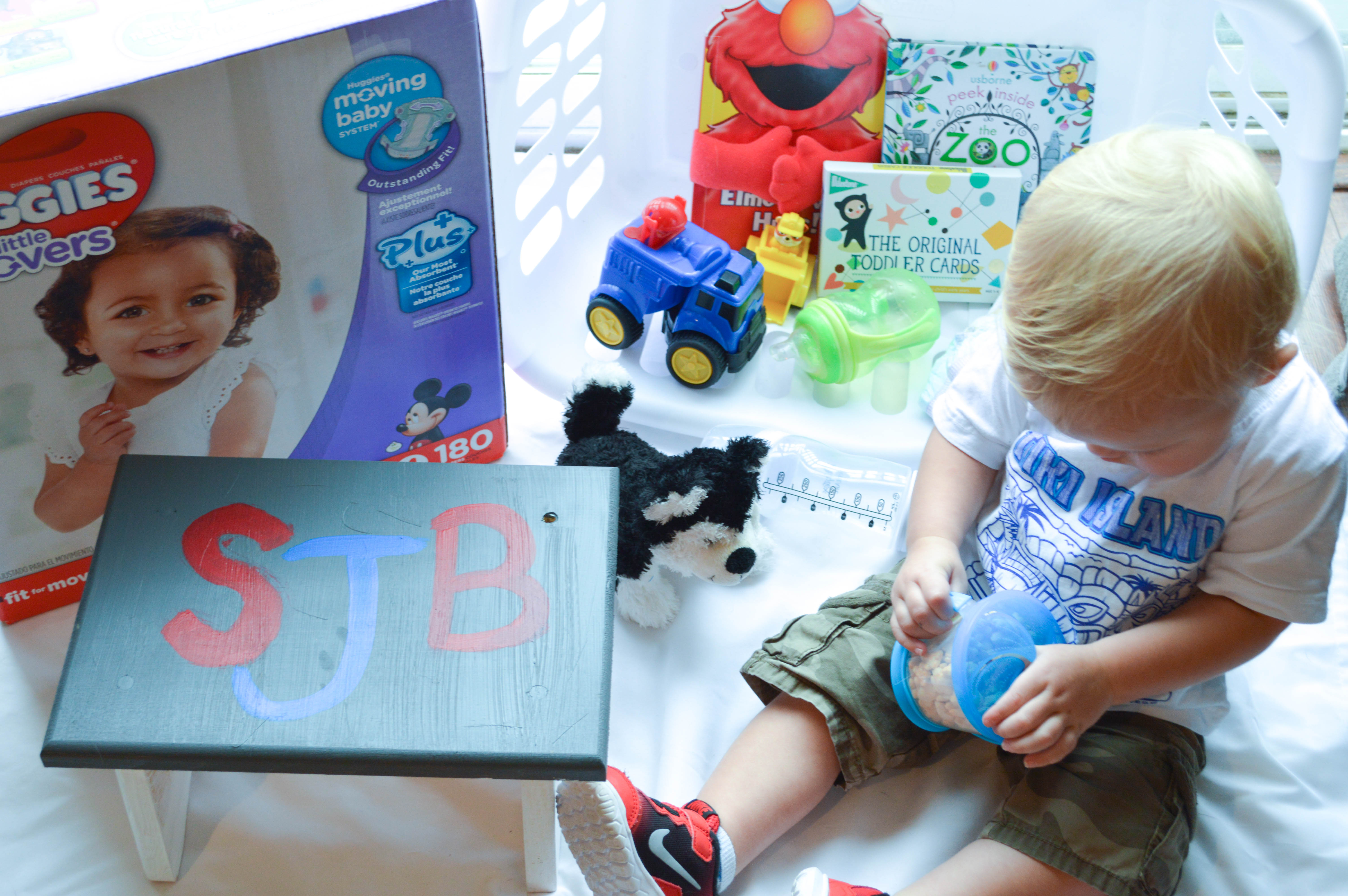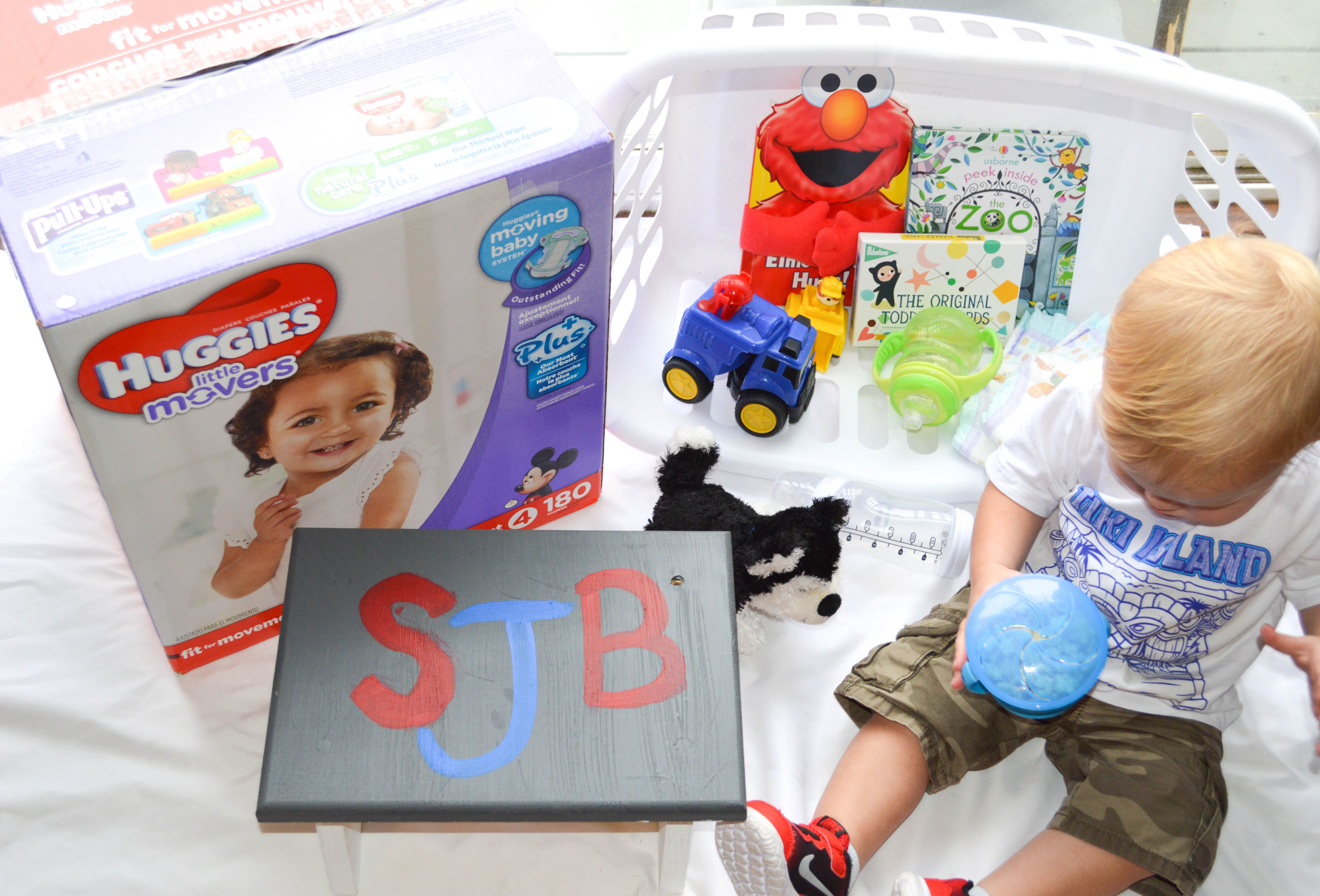 As the mom of a toddler, these "survival kit" items are must-haves to have on hand in your home and in the diaper bag. You have to be ready for a tantrum or blowout at a moments notice! Especially snacks. I don't know about your little one, but Sawyer can always be calmed down with a handful of puffs. They are a diaper bag must-have and I recommend every Mom always have snacks on hand!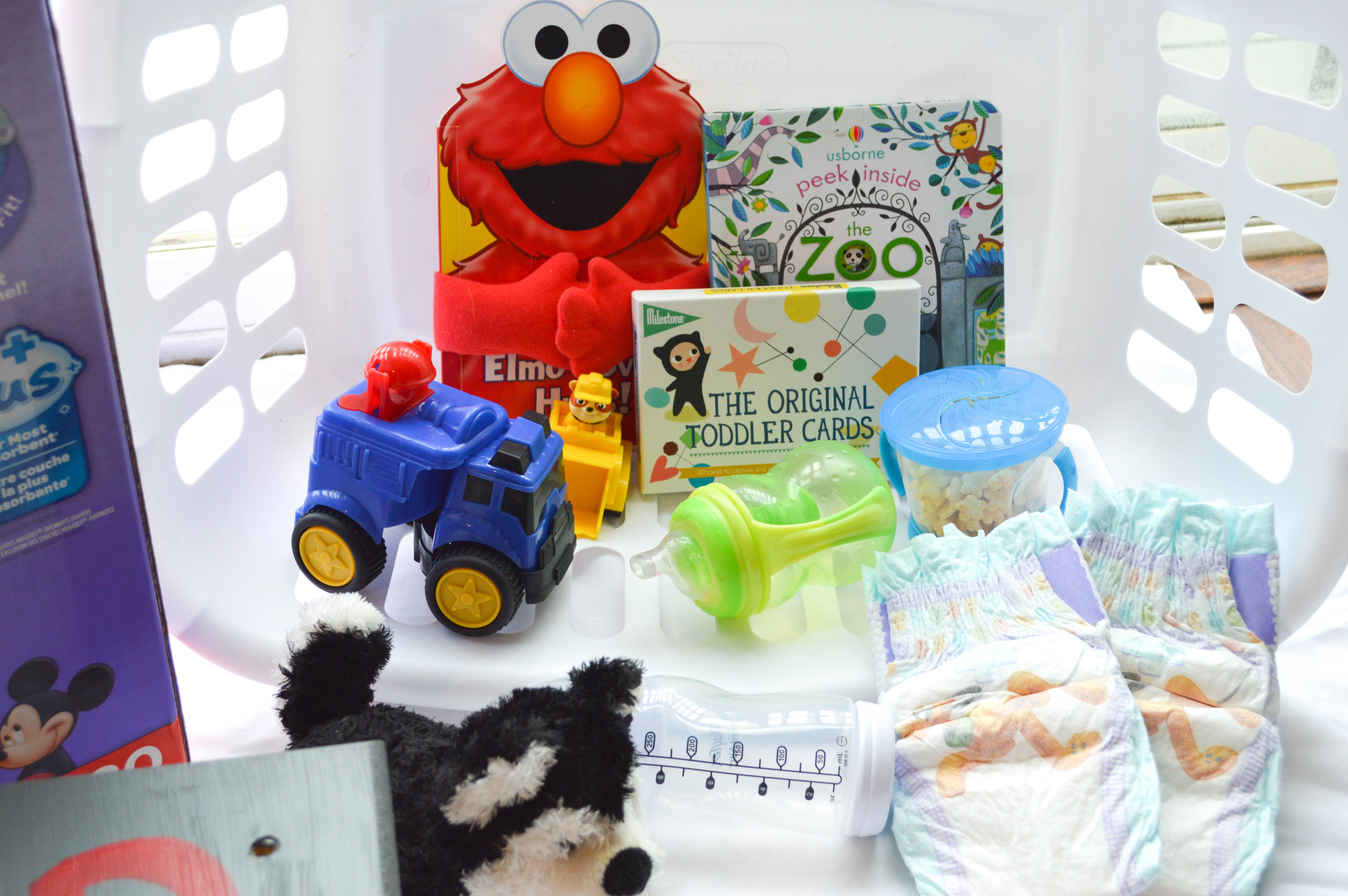 For our diapers, we use Huggies Little Movers Plus from Costco. Huggies Little Movers Plus are only available at Costco, and are offered in sizes 3 through 6. Costco is the best place to buy diapers because you can get so many, for such a good deal! I would much rather buy a big box of diapers once every 8 weeks (about how long a Costco box lasts us),  than a small package once per week. It's much more cost-effective to buy in bulk, you'll save so much in the long run! Huggies Little Movers Plus have double grib strips for an outstanding fit for active babies, and a leak lock that lasts up to 12 hours. Huggies also offers Little Snugglers Plus which is perfect for size newborn through size 2!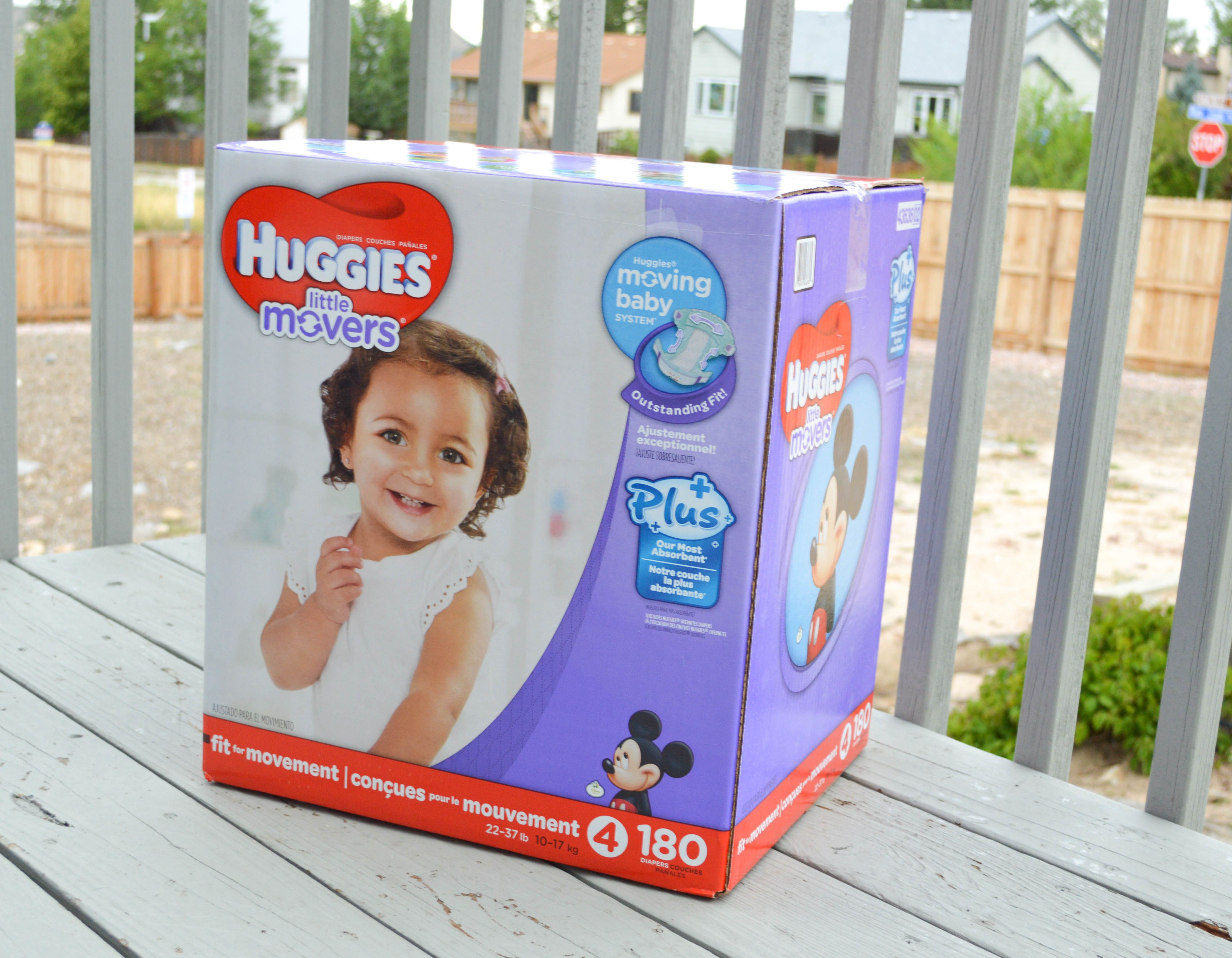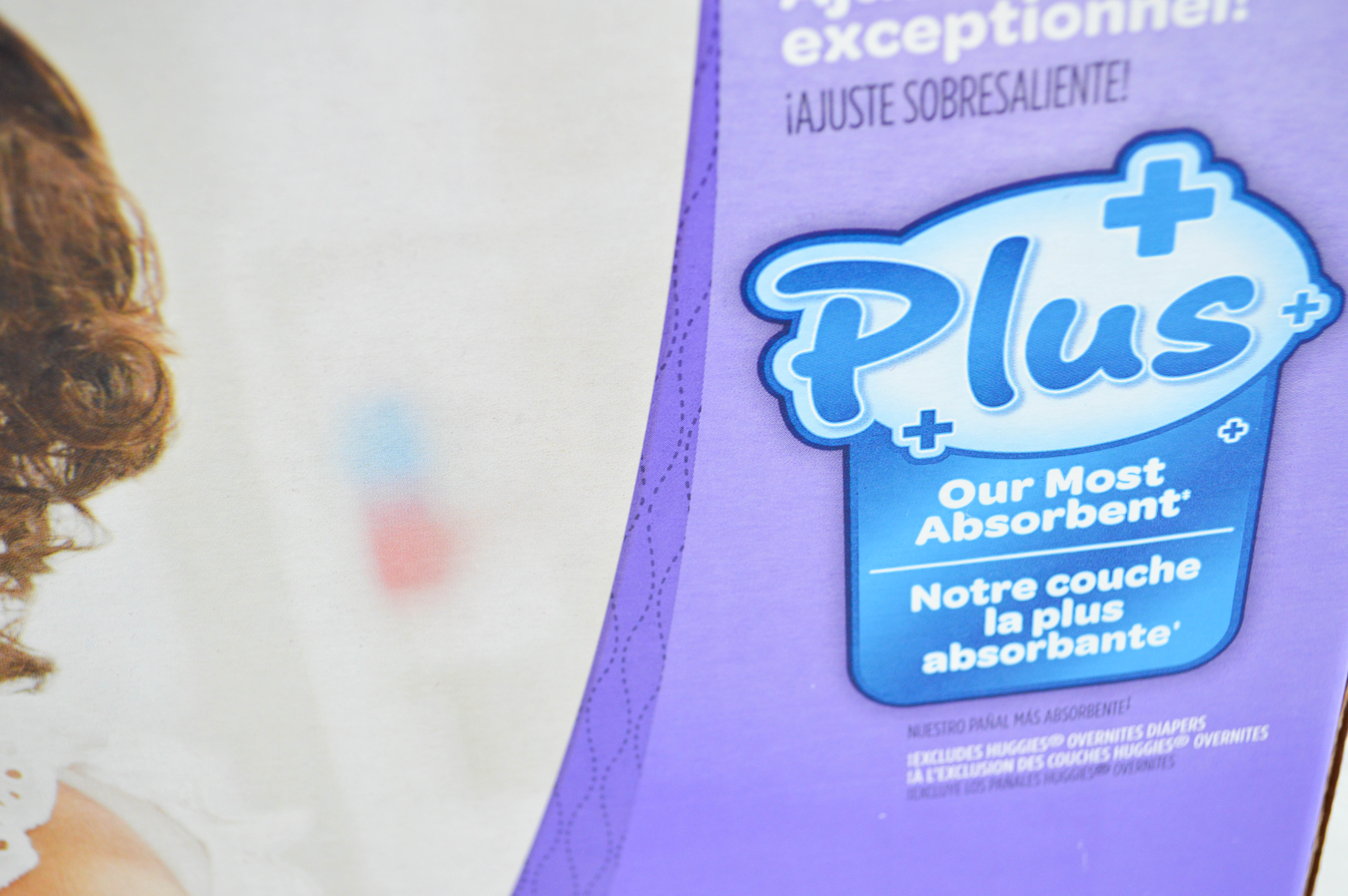 Be sure to get yours at Costco:
Little Movers Plus (Size 3, 4, 5, & 6) – $42.99, $36.99 after $6 discount and Free shipping (this offer valid 9/1 –to 9/25)
Starting in August Little Snugglers Plus will also be available in size Newborn starting – $29.99 available in select warehouses and online at Costco.com
Find a Costco near you here, and check out more ideas from Huggies Little Movers Plus here!
How are you surviving toddlerhood? Comment below!
xoxo.
Save
Save
Save
Save
Save
Save