Thank you to Finesse Nail Studio for the manicure! All opinions are my own.
When it comes to getting your nails done, finding your nail tech can be difficult. You gotta find the girl who gets you. Who understands your style and can nail that coffin shape every time.
You also want a nail salon that is clean, hygienic, and up to code, health and safety standards. Surprisingly, not a lot of nail salons are. When I went to visit Jasmin at Finesse Nail Salon in Denver, she blew my mind with how dirty and unhygienic most nail salons are. Most nail salons will do so many despicable and dangerous things to cut corners and save on costs. Nail Salons with shady hygienic practices put you at serious risks for infections and fungus, and they're most likely operating right down the street.
Because it's so hard to track complaints and get shut down, most nail salons are able to continue to operate even when using unhygienic practices that put you at risk. It's almost the norm of the industry. When Jasmin and Jocelyn set out to open Finesse Nail Salon in Denver, they knew they wanted to be different. Jasmin is so passionate about keeping her salon clean and keeping you safe. She would rather invest in hygienic practices than save money and put you at risk of a fungus. She cares about her customers and wants them to have the best experience possible, and the best nails possible!
With all the technicalities aside, Finesse Nail Salon in Denver is truly unique, captivating, and oh-so instagramable (is that a term? Let's coin it now).
Rather than the typical rows of beige, bland pedicure chairs and manicure tables, Finesse Nail has actual decor. And it's cuuuuute. There's a long comfy couch with adorable cushions where you can sit and get your pedicure, an adorable waiting area, and colors upon colors to choose from. Jasmin and Jocelyn are experienced nail techs who can work with you to create the nails you've always dreamed of. Everything they use is all natural, vegan and cruelty free so that they can give you the purest and safest products possible.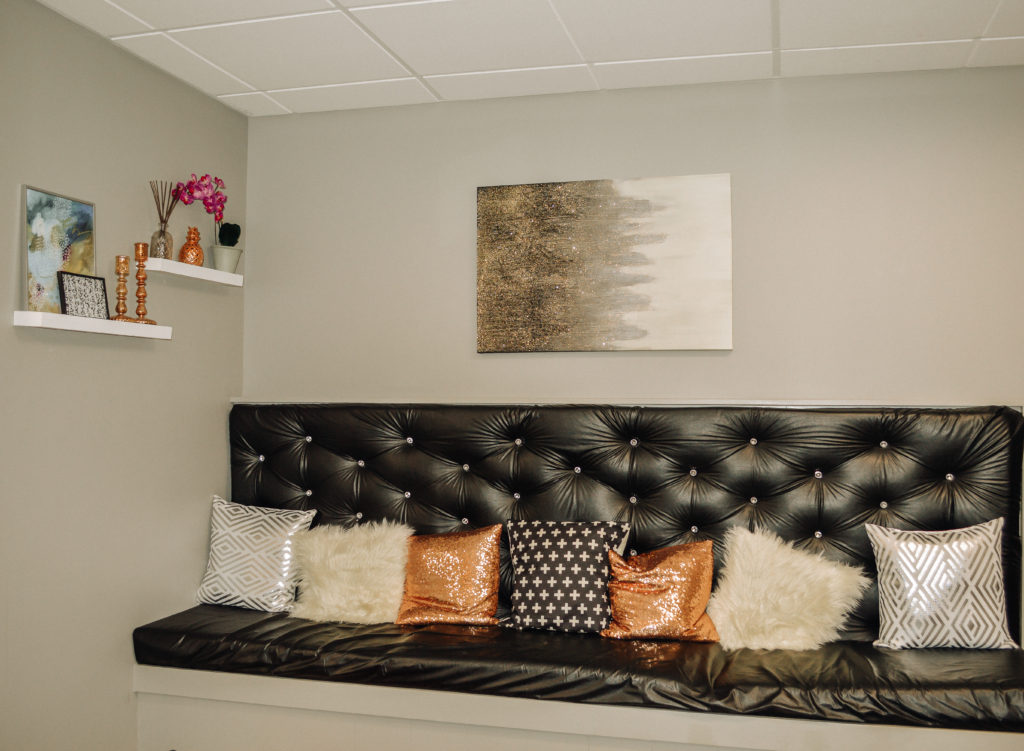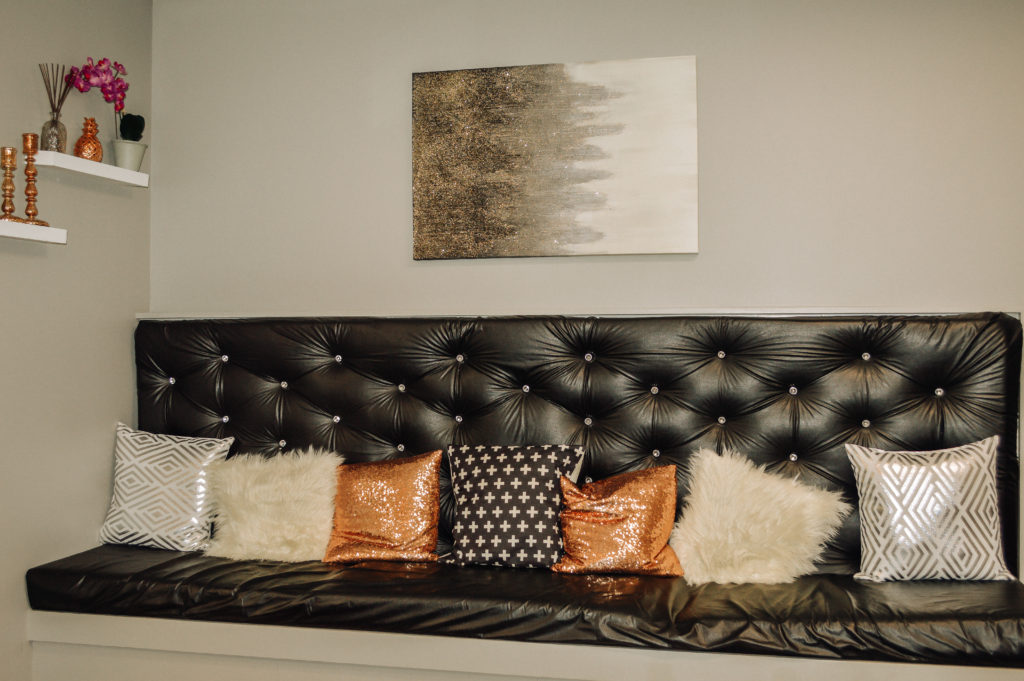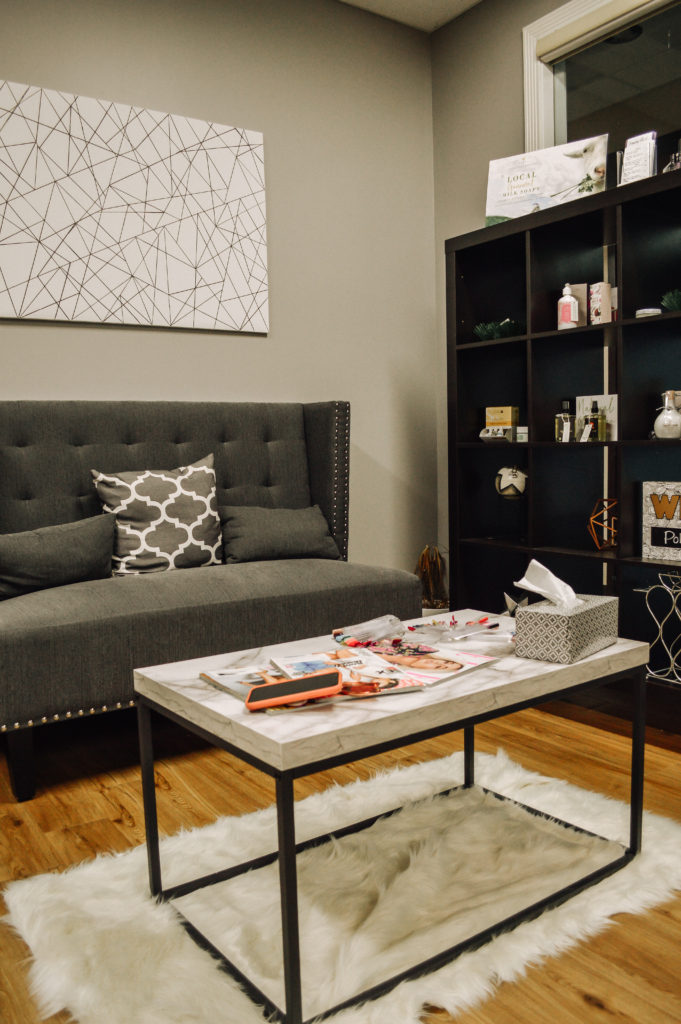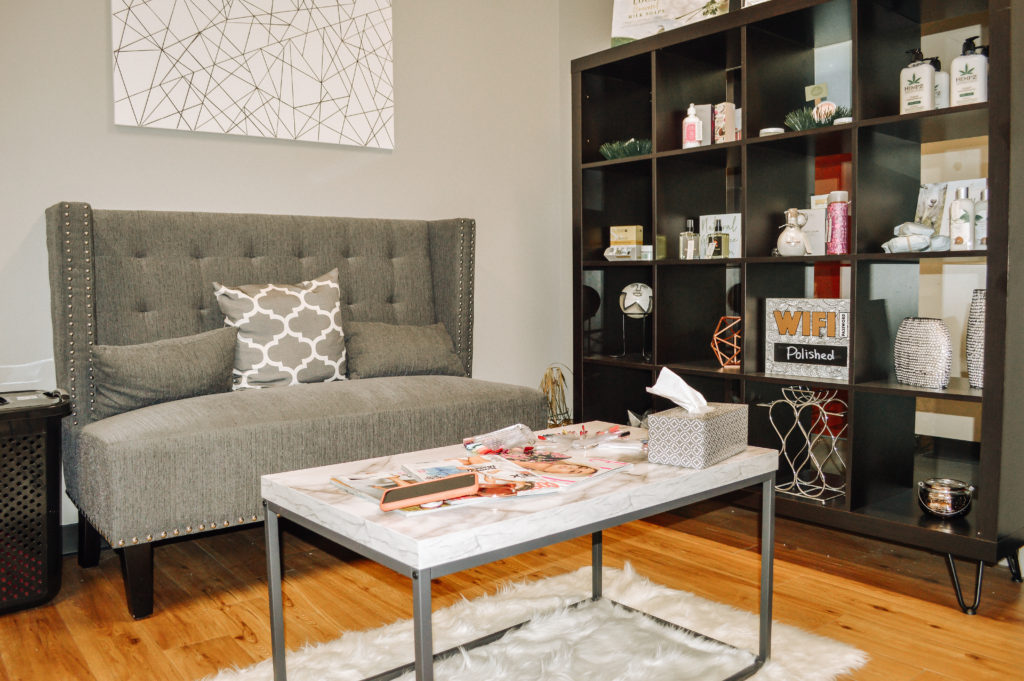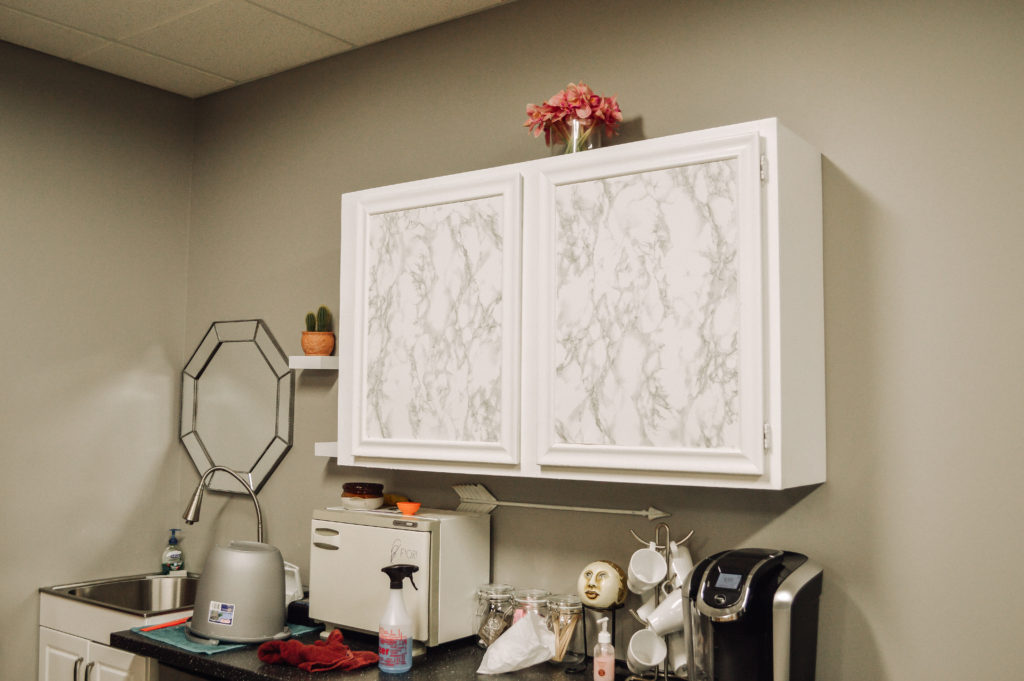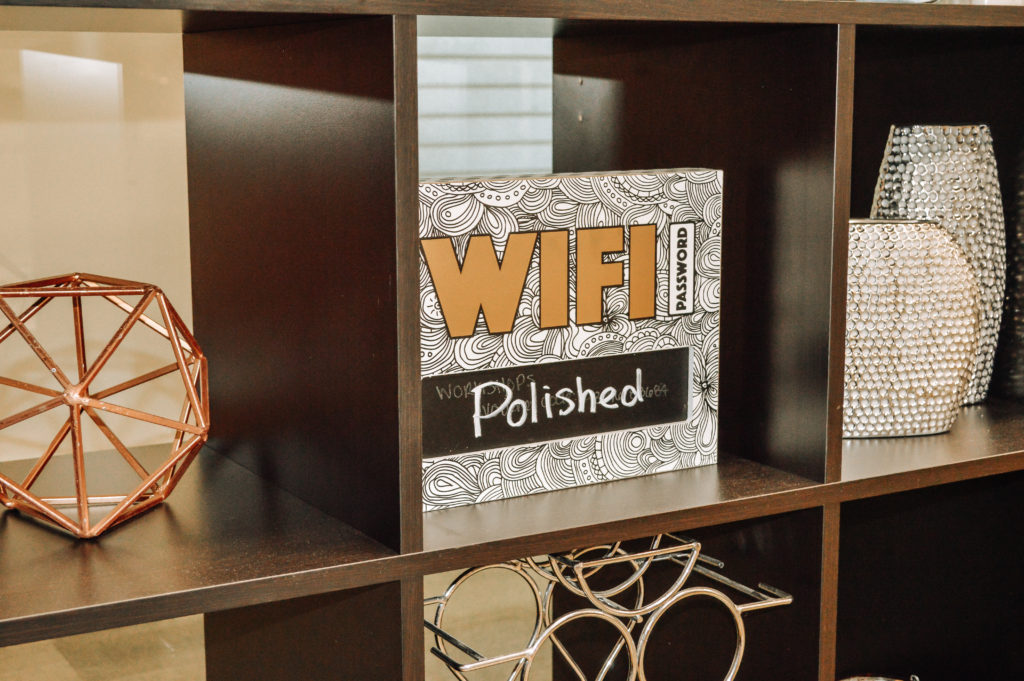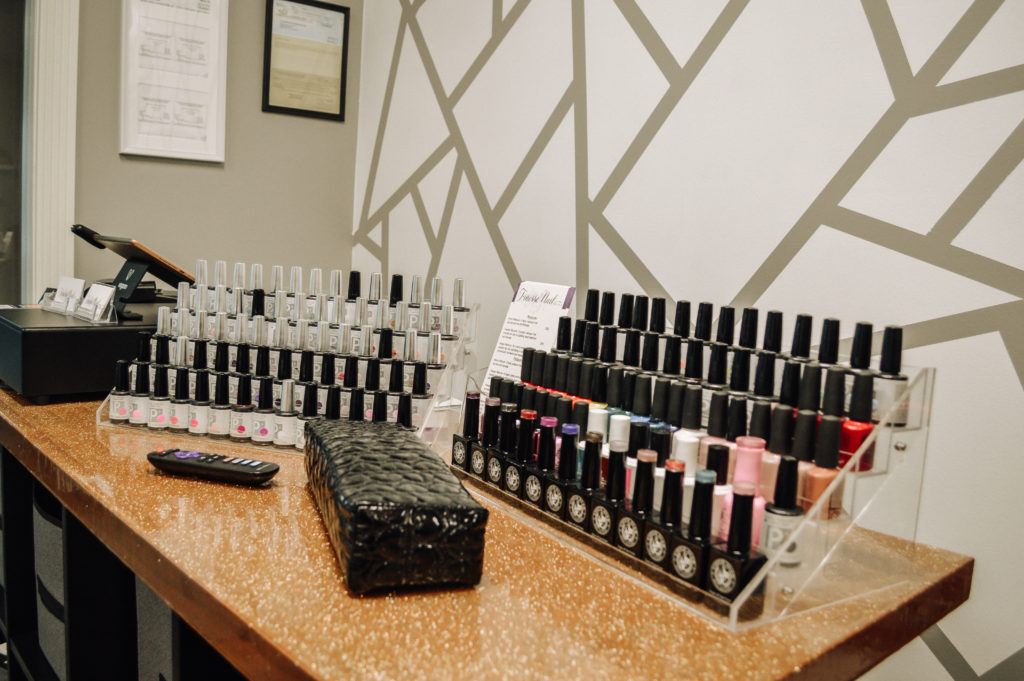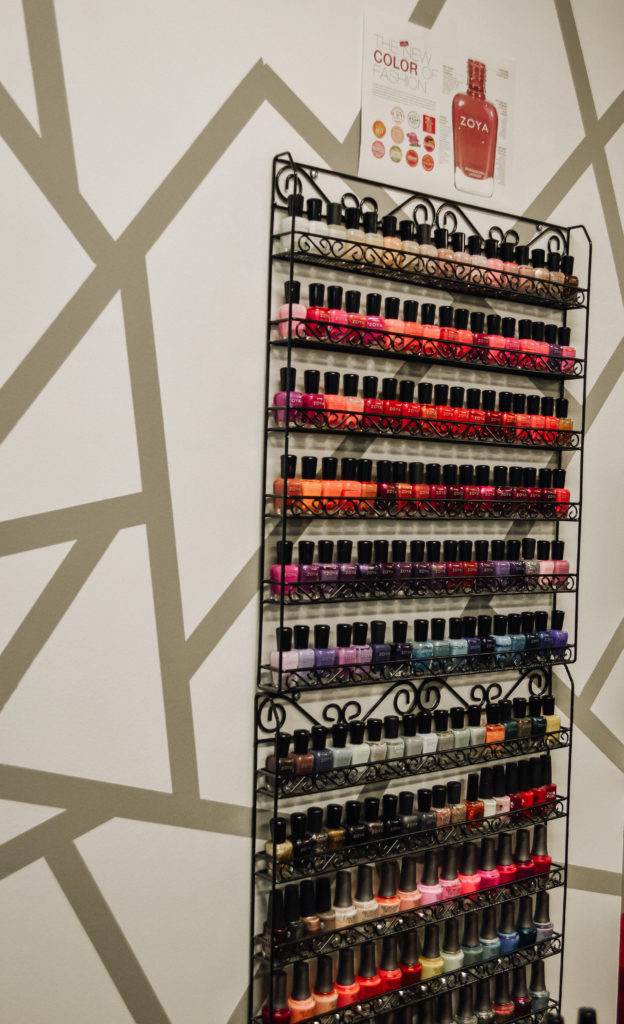 When I visited Finesse Nail Salon in Denver, I got some fun, deep red gel nails with a glitter accent for my trip to Vegas. It turned out amazing! It was over 3 weeks ago and they still haven't chipped.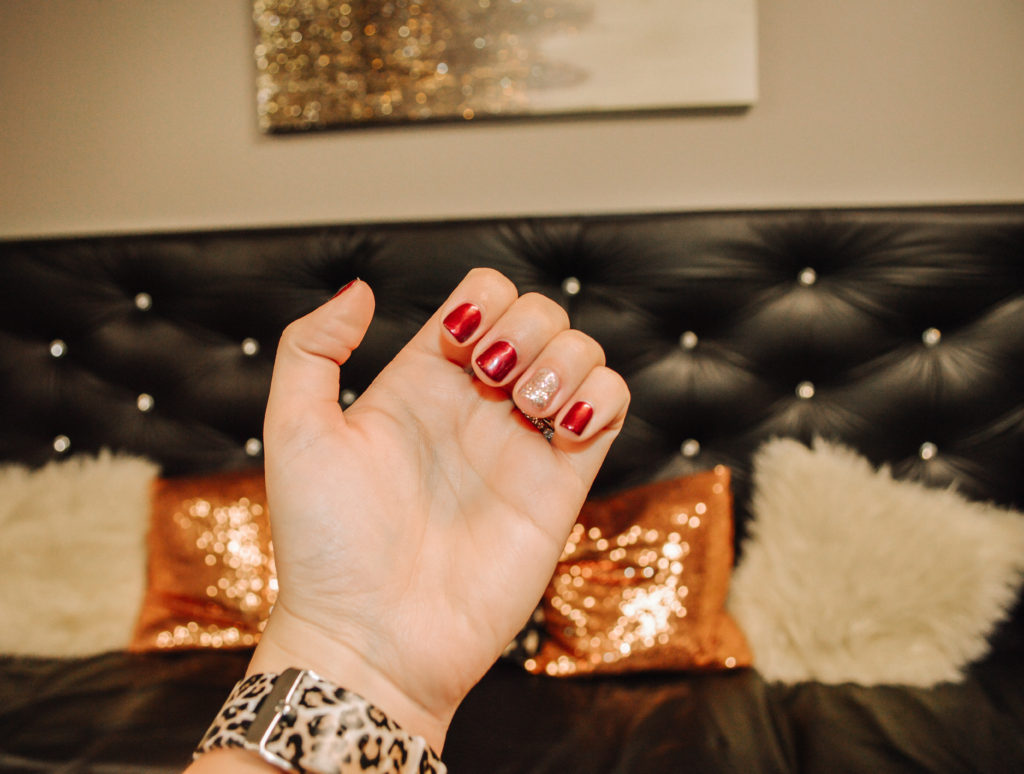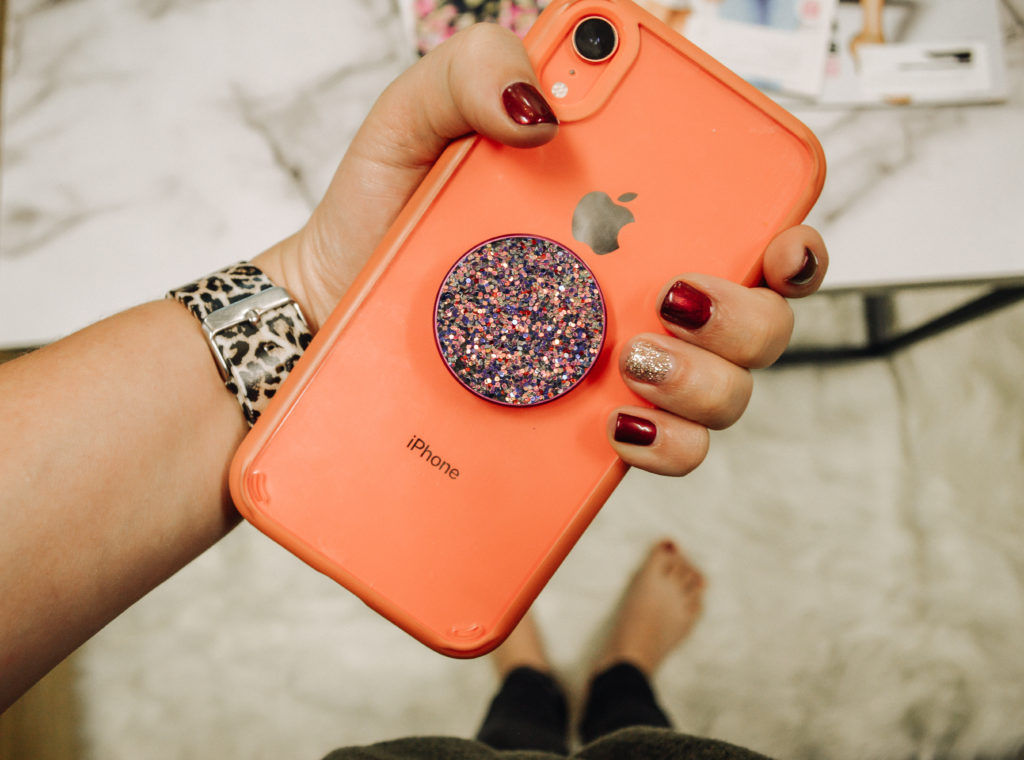 Finesse Nail Studio is definitely the place to get your nails done in Denver. When they were opening, they researched all the nail salons in their area and made sure that their prices were within $10 of all their competitors so that you can get the high end nail salon experience, without the high end price tag.
Next time you're looking to get your nails touched up, book with Finesse Nail Studio!
Finesse Nail Studio Denver:
Loving this Finesse Nail Salon in Denver review? Click here now to find out where to get the best facial!!