Visiting Las Vegas can often be a fun, relaxing, and often inexpensive getaway for couples, girls weekends, even family vacations! Vegas is the perfect place to spend a few days unwinding. While it's often known as "Sin City" there are also plenty of wholesome and family friendly things to do too!
Kurtis and I spent 2 days in Vegas a few weeks ago and had a blast! It was great to get away just the two of us for a few days. Kurtis was going for a work convention and we decided I should tag along so we could make a belated anniversary celebration out of it. It was a great way to ring in the 5 year mark!
Let me apologize in advance for the photo quality, this was a personal and quick weekend trip and we opted to pack lightly and not take our big camera so these are all iPhone only!
We don't gamble and aren't interested in night clubs, but still found there was plenty to do! As someone who loves pop culture, I was ecstatic to visit all the celebrity chef hotspots and restaurants. Since we only had 2 days and weren't trying to spend a ton of money, we spent most of our time sightseeing and eating! I got to spend the whole first day alone, just exploring and there was so much to see.
Weekend in Las Vegas – How to Save Money:
The window shopping is endless. One of the easiest, and free things to do is window shop at the designer stores. I had zero intentions of purchasing, but trying on a pair of red bottoms was an experience y'all. 10/10 would recommend. There's also a ton of free shows and inexpensive restaurants.
Vegas is one of the only places in the country that allows for open containers (on the strip only). So a HUGE way to save money is to buy your own alcohol, put it in a cup or water bottle, and take it with you. They won't allow it inside bars or clubs but they do allow it along the strip and in the casino. The alcohol is ridiculously expensive and adds up quickly so if you plan on drinking, even just a little bit, buy your own at the drugstore!
What to do during your Weekend in Las Vegas:
Shopping at the Venetian
Shopping at the Venetian was an experience. Even just window shopping was so fun. It supposed to look like the Grand Canal in Italy, and I found it really beautiful.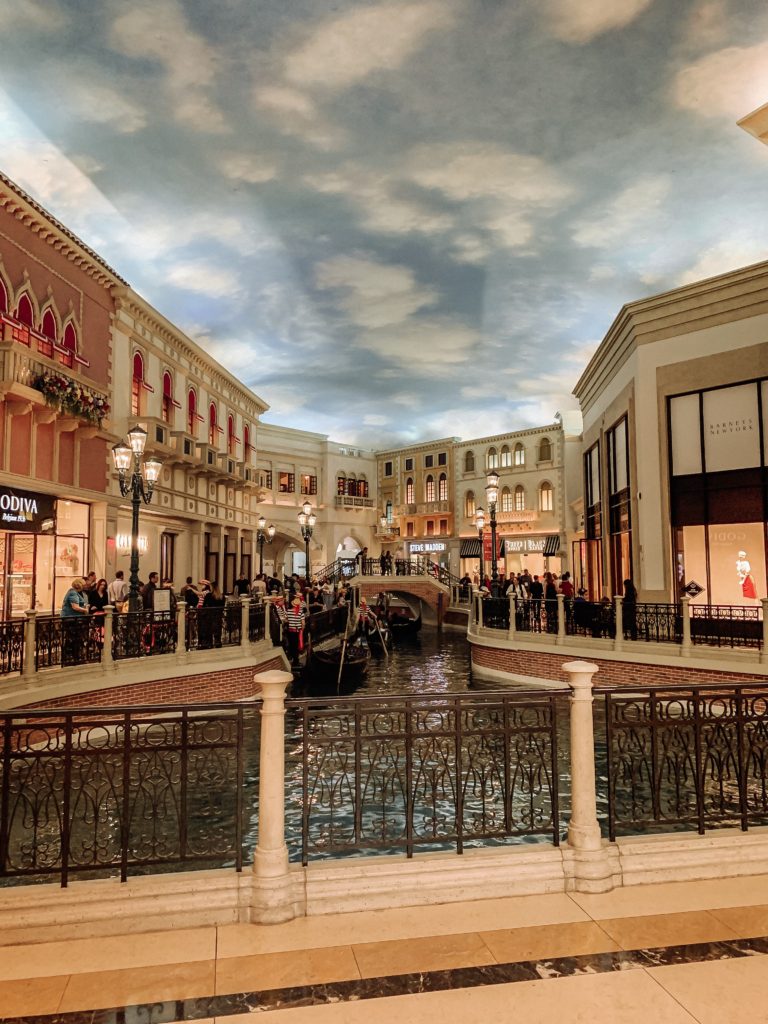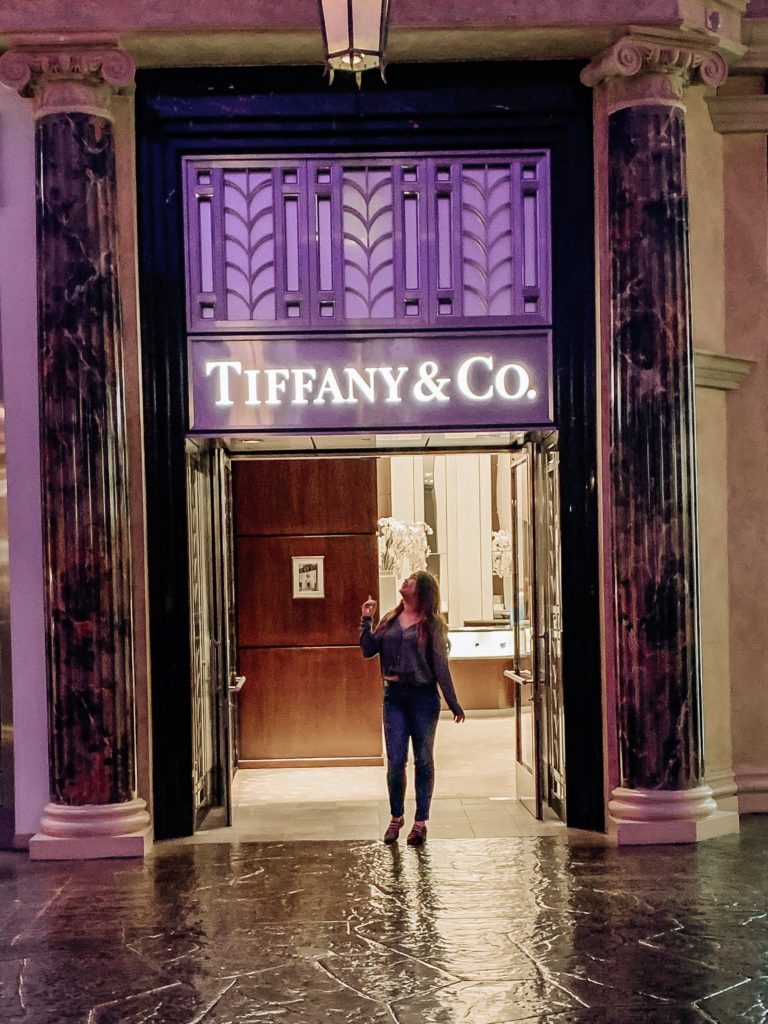 Water show at the Bellagio
After sunset, every hour, on the hour, The Bellagio puts on a free water show and it's GREAT. We were shocked at how fun it was and how much we enjoyed watching!
Fall of Atlantis Show
The Fall of Atlantis Show at the Ceasars Forum Shops was great! It was quick and really fun and totally free.
See the Faux Landmarks
Although they're completely fake, it was still really fun to see the faux Eiffel Tower, Arc de Triumph, Egyptian Pyramids, The Spinx, The Statue of Liberty, Statue of David, The Grand Canal, and more. They're great photo spots, really pretty, and totally free!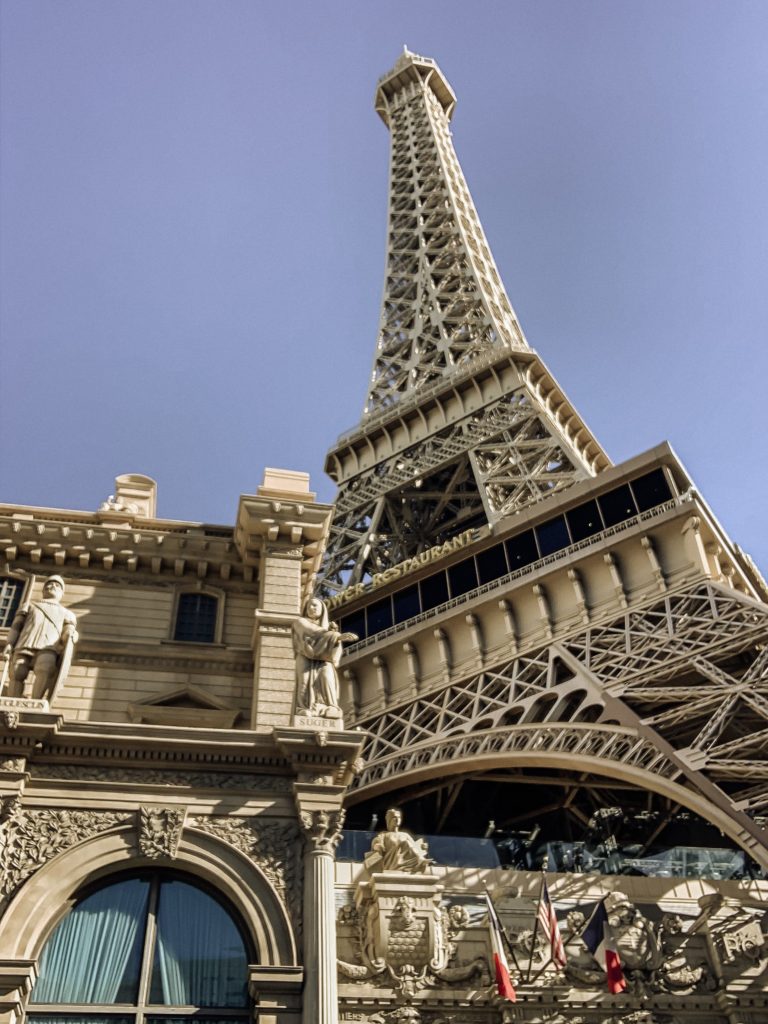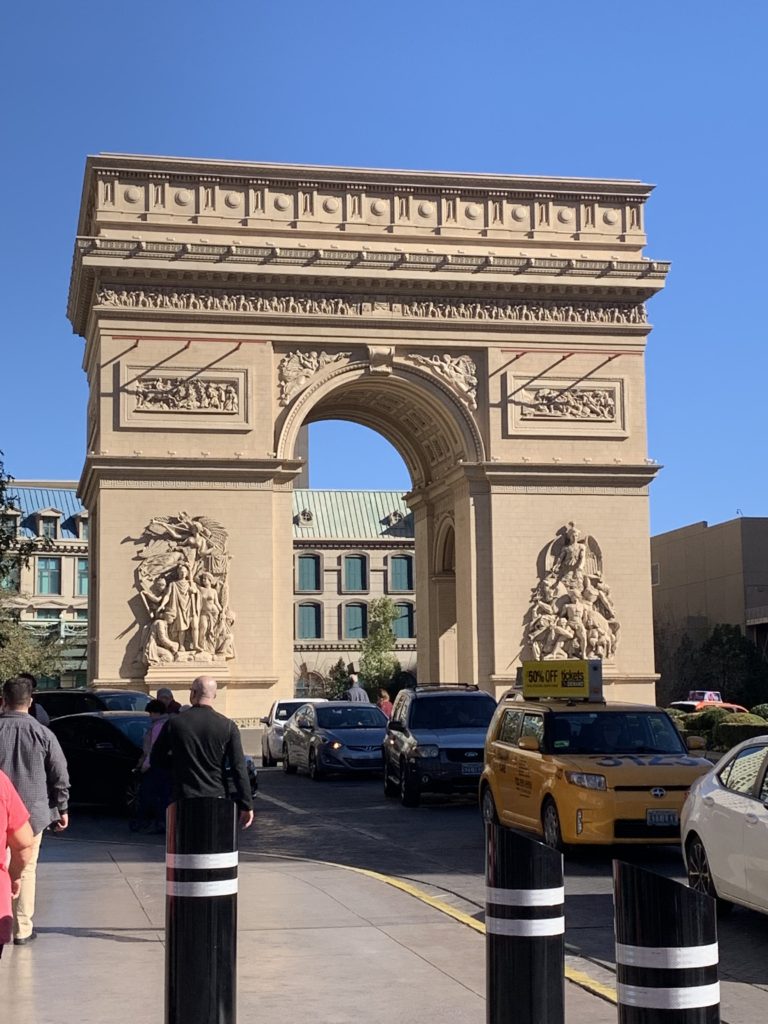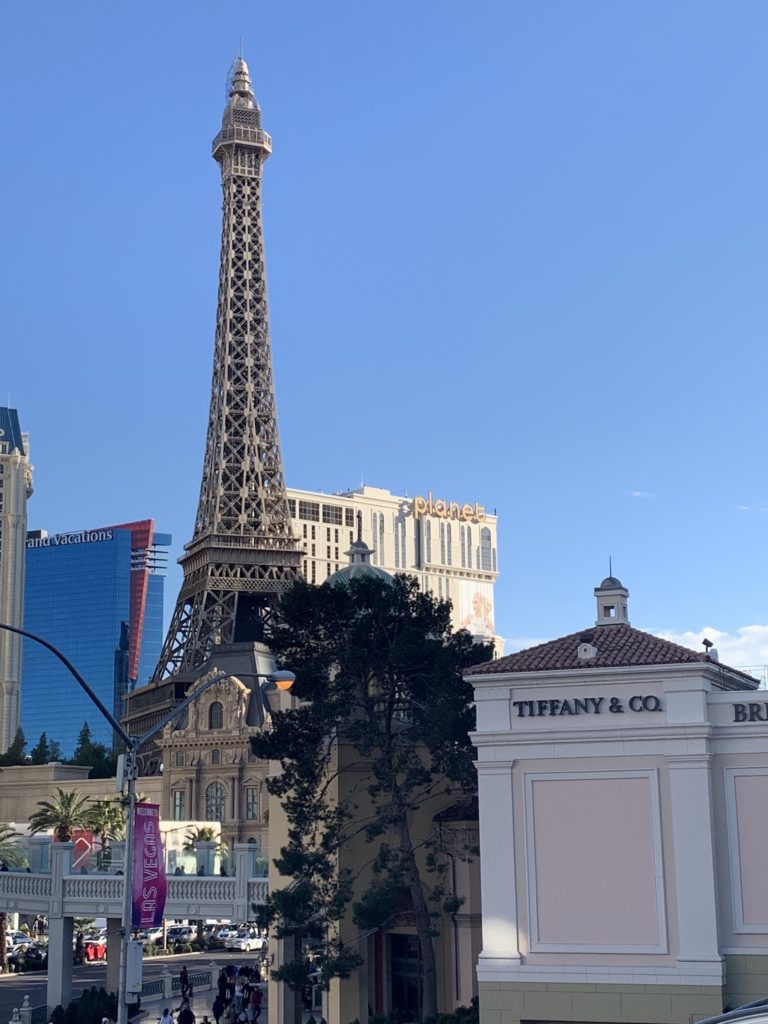 Where to Eat and Save during your Weekend in Las Vegas:
I'm hugely into pop culture so I LOVED all of the celebrity restaurants! That was probably the best part for me. A few of these places are high end, but I steered clear of those and opted for the quick spots that were very inexpensive, but still a great experience for me!
Wahlburgers
Gordon Ramsey Burger
Gordon Ramsey Fish N' Chips
Milk Bar
Buddy's Ristorante and Bakery
We had dinner at Wahlburgers on our second night and LOVED it. We're both huge Mark Wahlberg fans and the burgers at their family restaurant we so good. I got the BBQ bacon burger (Donnie's choice) and was in loooove. Kurtis got the The Super Melt and highly recommended it.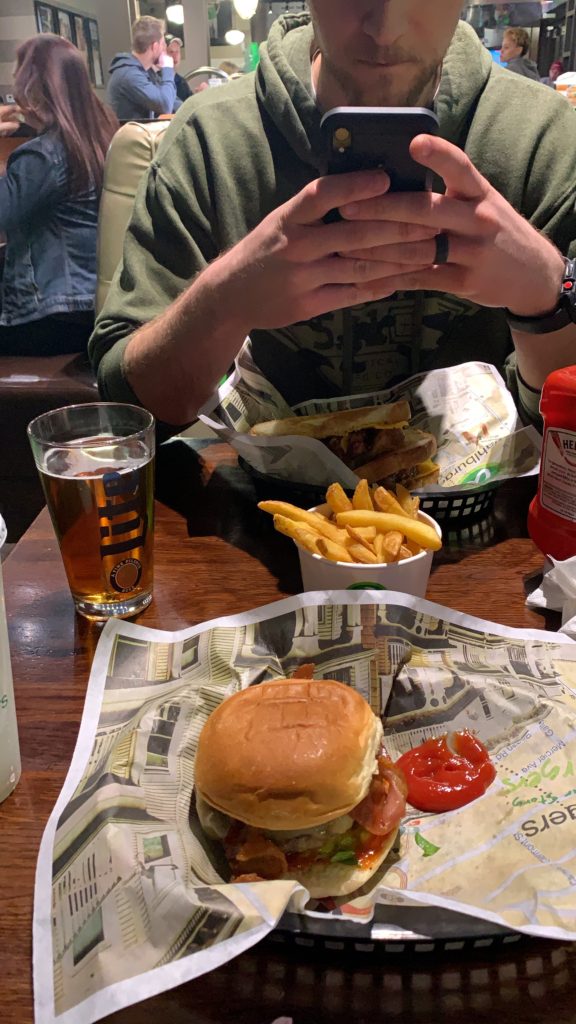 I also made a point to stop at Milk Bar, Christina Tosi's dessert shop and tried the highly instagrammed Cornflake Chocolate Chip Marshmallow cookie and…wow.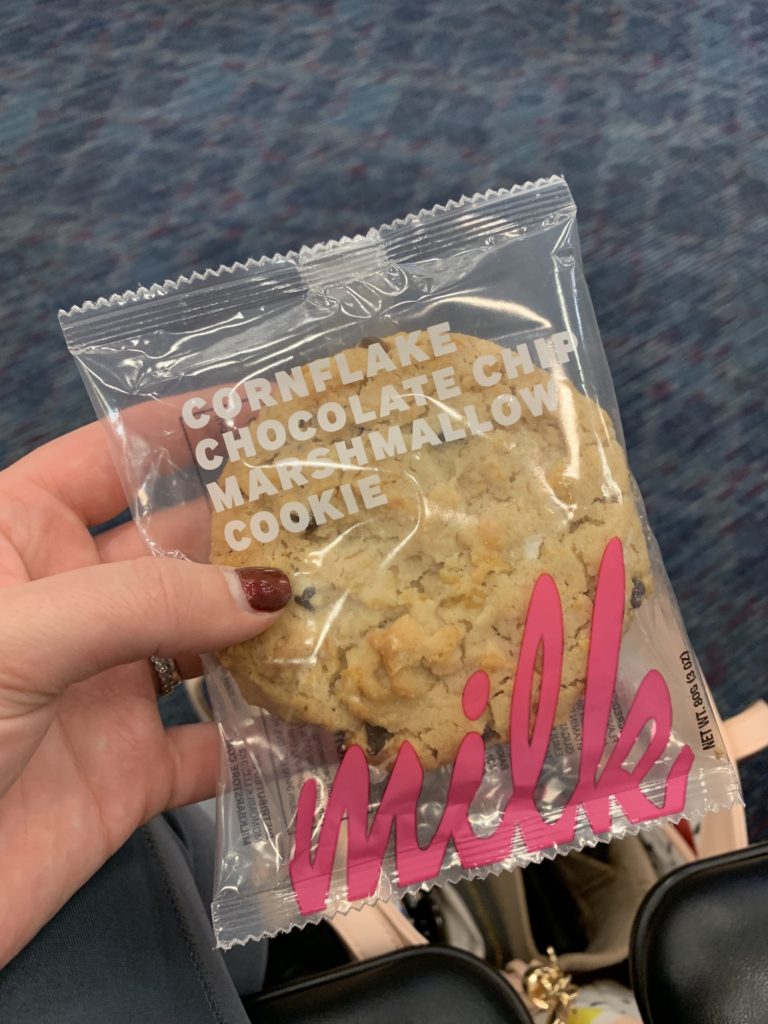 Buddy's was such a fun experience for me. I grew up watching Cake Boss with my dad so going into the bakery felt really special. We both got canolis and they were divine.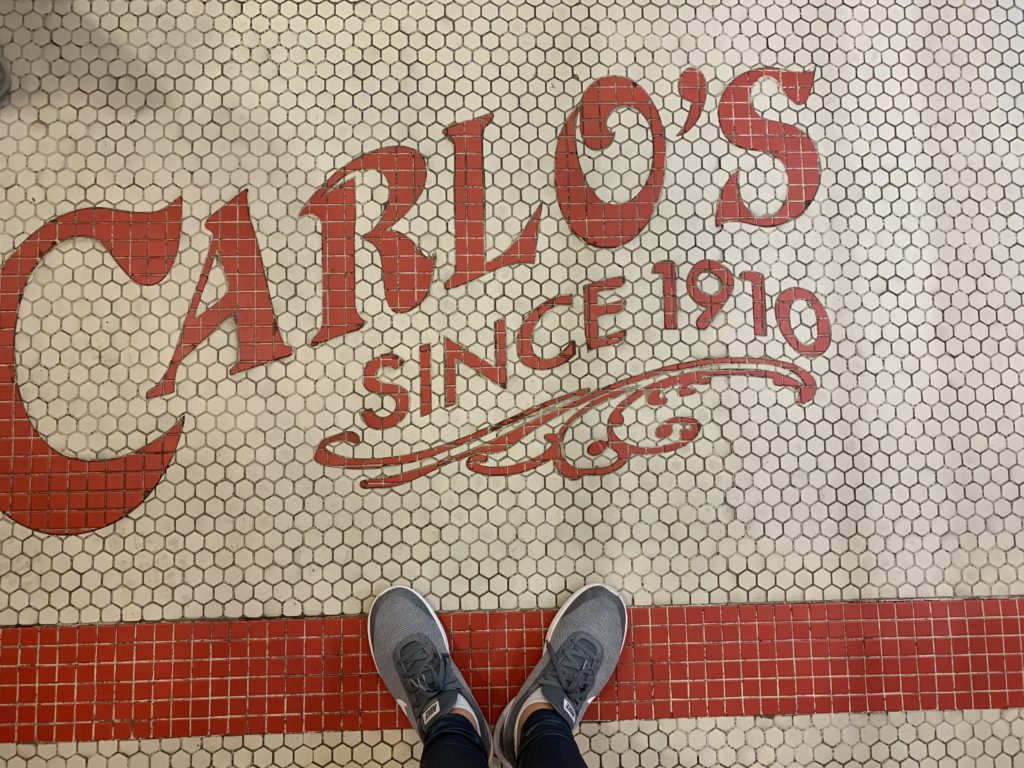 We had In N' Out for lunch the second day because your girl cannot pass up a burger and I only get In N' Out when I travel to the west coast. Kurtis thinks it's ridiculous, especially since we had Wahlburgers the night before but if there's an In N' Out close by I can't pass it up! Down next to the In N' Out is a Sprinkles Cupcakes ATM, and as a California girl, I couldn't pass that up either and sprung for a black and white cupcake.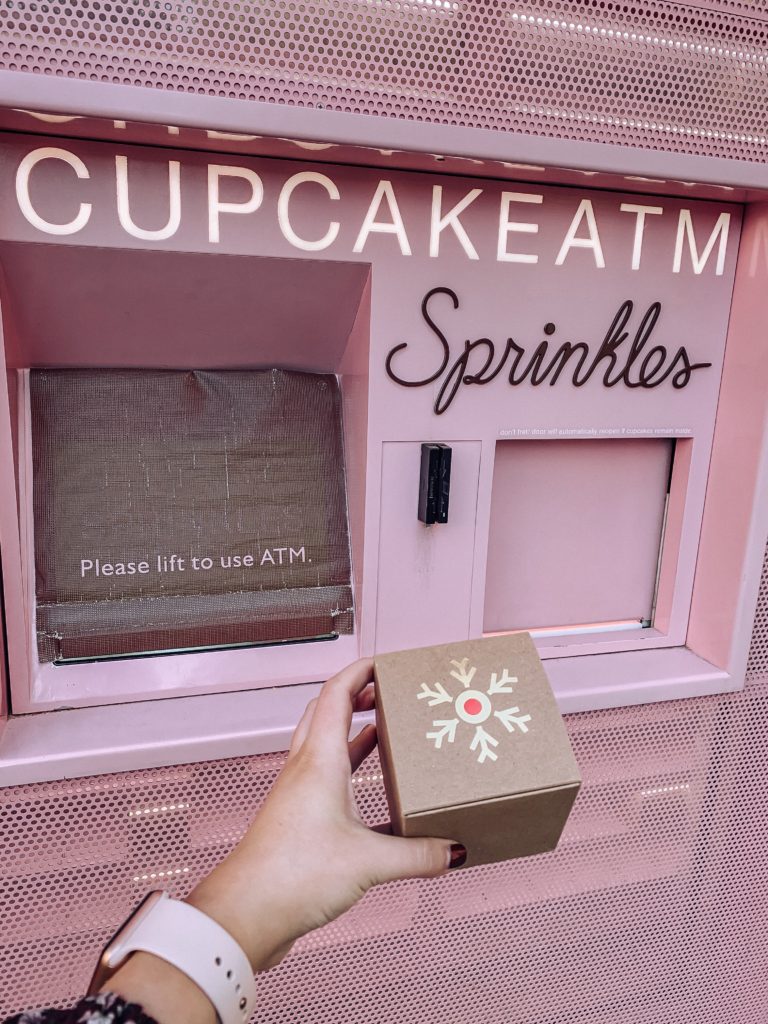 I also stopped by Hell's Kitchen and walked around (but didn't eat because you need a reservation like, month's in advance) because your girl also loves Gordon Ramsey. It was quite the experience to see his face on the doors!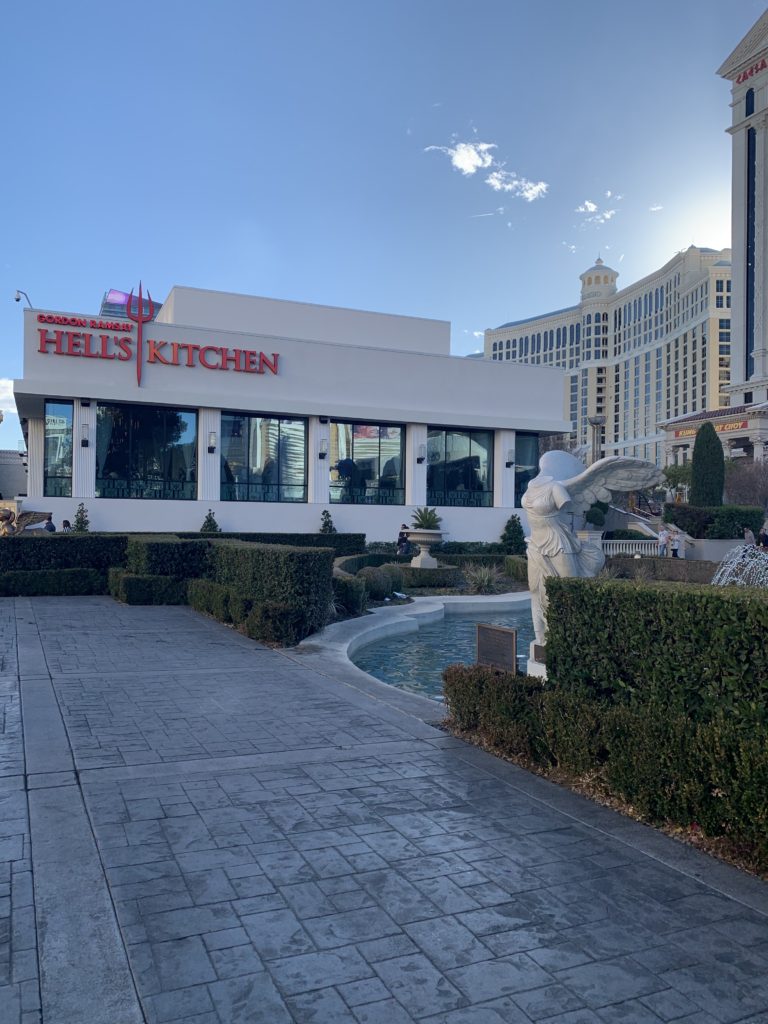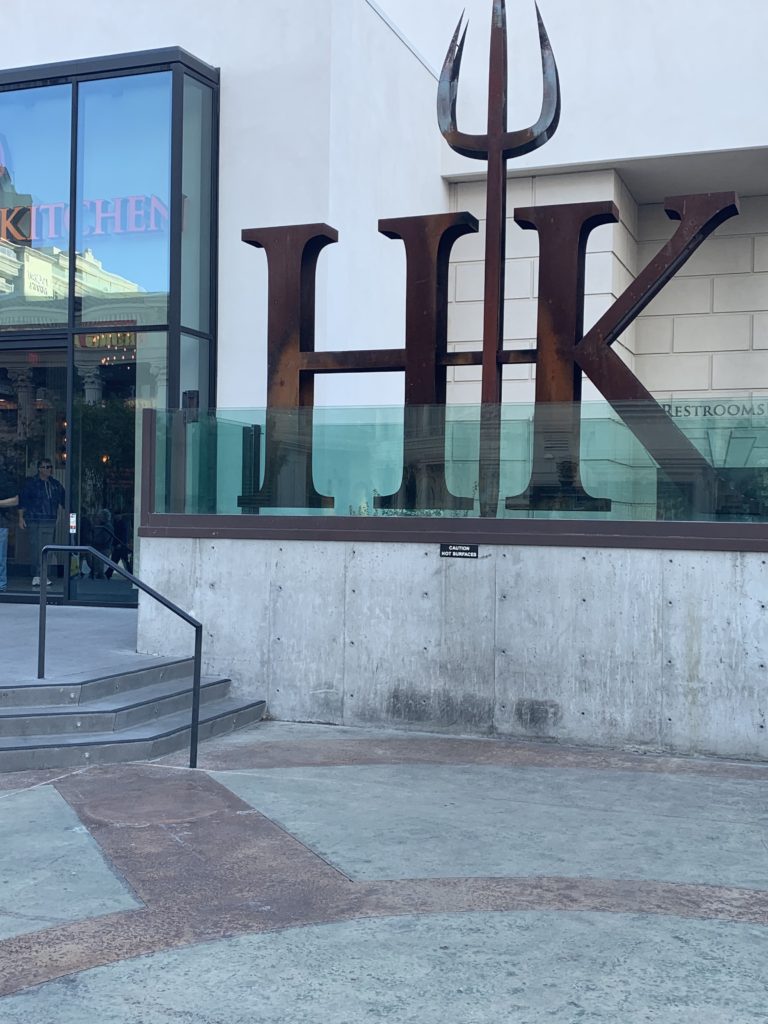 Weekend in Las Vegas: Where We Stayed
We stayed at Treasure Island and I really liked it! I've never been before so can't compare it to any other hotel, but I thought it was great! Themed hotels are so fun. At the time we were staying, it was the least expensive option and I never would've guessed that because it was really nice. Treasure Island had an onsite CVS, which proved to be very handy, and a few bars and restaurants. It's on the southern side of the strip, which in my opinion, was the nicer side and was across the street from The Venetian and the Grand Canal Shoppes, which was my favorite part of the strip. The northern side of the strip is a lot more crowded from what I could tell.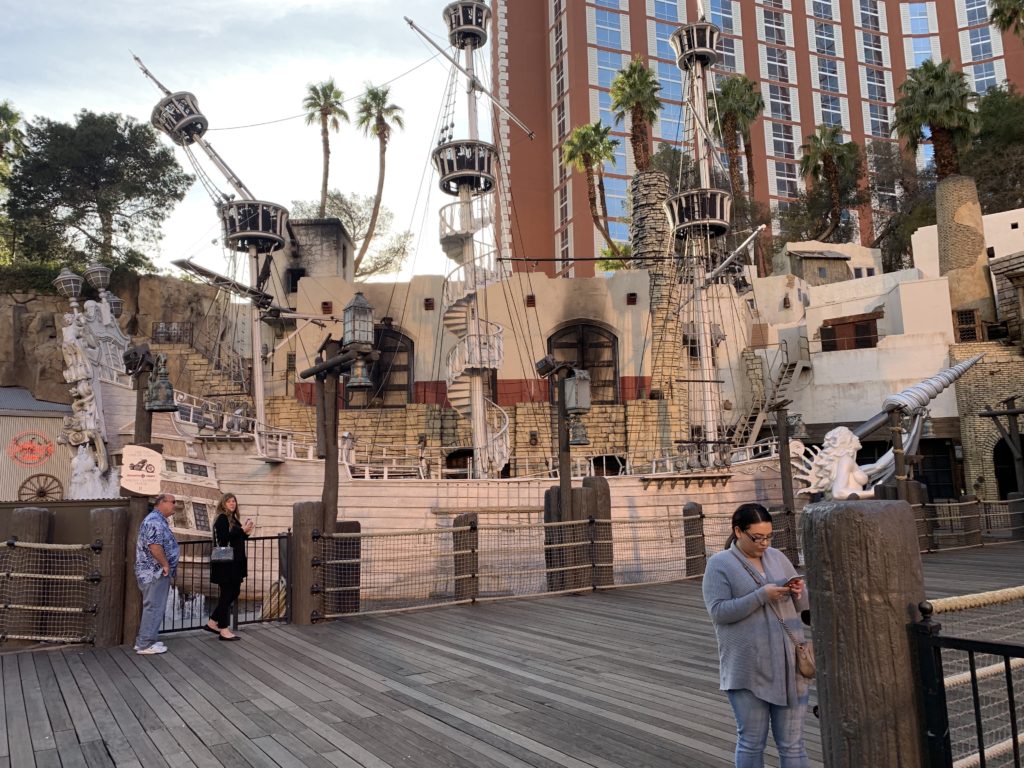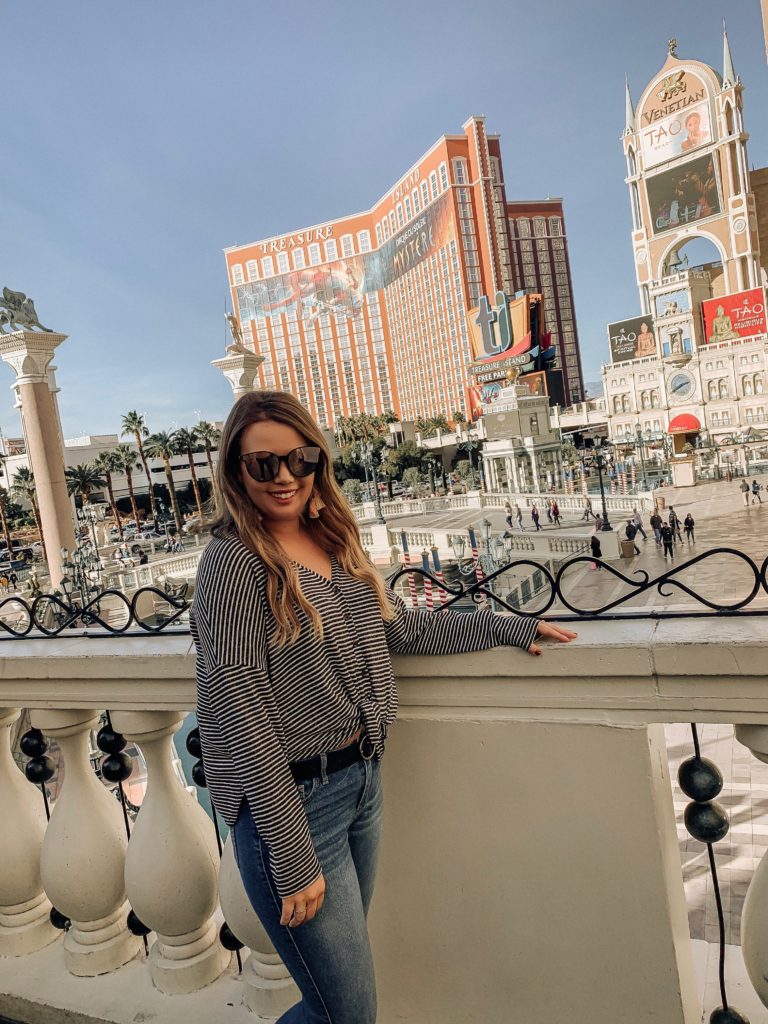 Other Las Vegas Tips for First Timers
I had grossly underestimated how much walking we would do and did not bring the right shoes. Ladies- JUST WEAR TENNIS SHOES. It not worth it otherwise if you're going to be walking the strip. I had these super cute outfits planned for both days and my feet were miserable. I was literally limping and got a blister so bad on my left ankle that it left a scar. Luckily, The Venetian had a Roleasole vending machine with flats in it. My mind was blown when I saw it and I had purchased a pair by the end of the first day. Well worth it.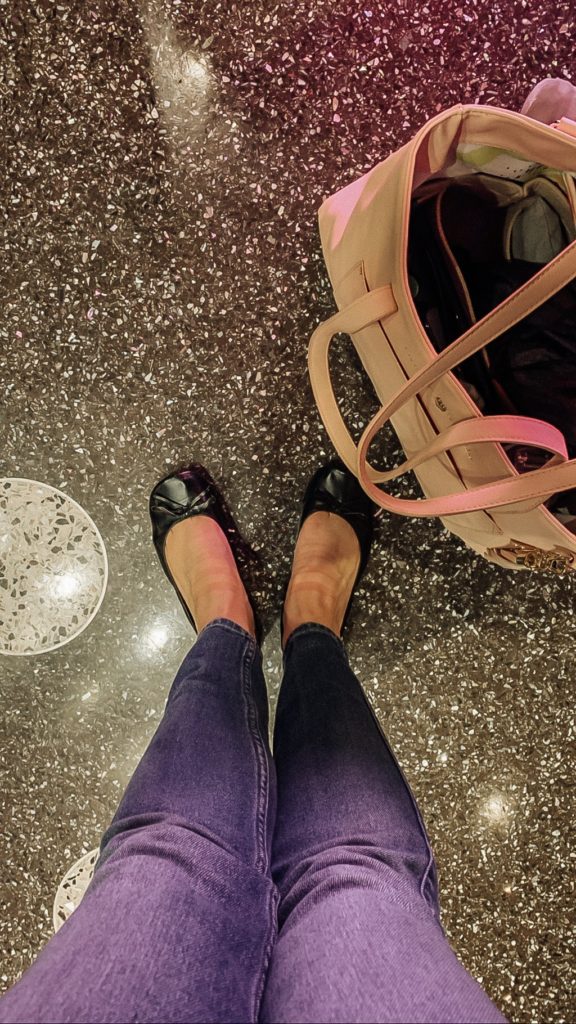 We basically spent our entire trip sight-seeing, eating, and drinking. We even brushed elbows with celebrities and ran into Jim O'Heir, who played Jerry/Terry/Larry/Gary on Parks and Rec, right outside our hotel and he could not have been nicer!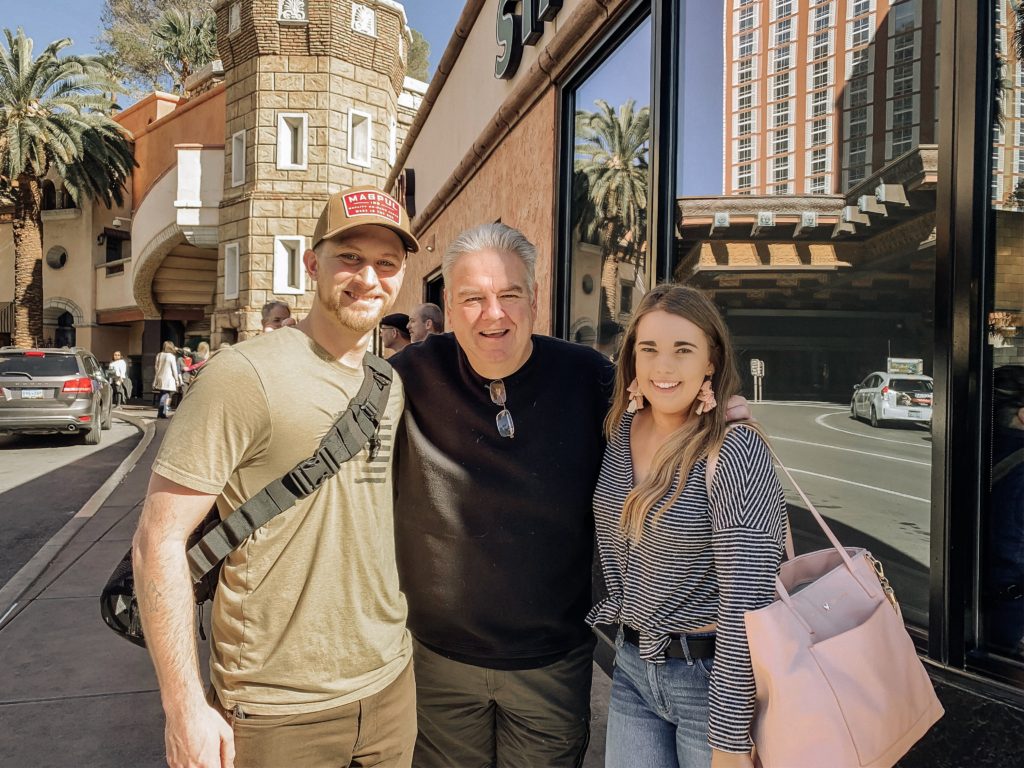 If you have the chance to escape to Vegas, but aren't really into the party scene, still go! There's so much to do and see and some of the best food to eat. You'll get a resort experience and luxury vacation feel, with a much lower price tag.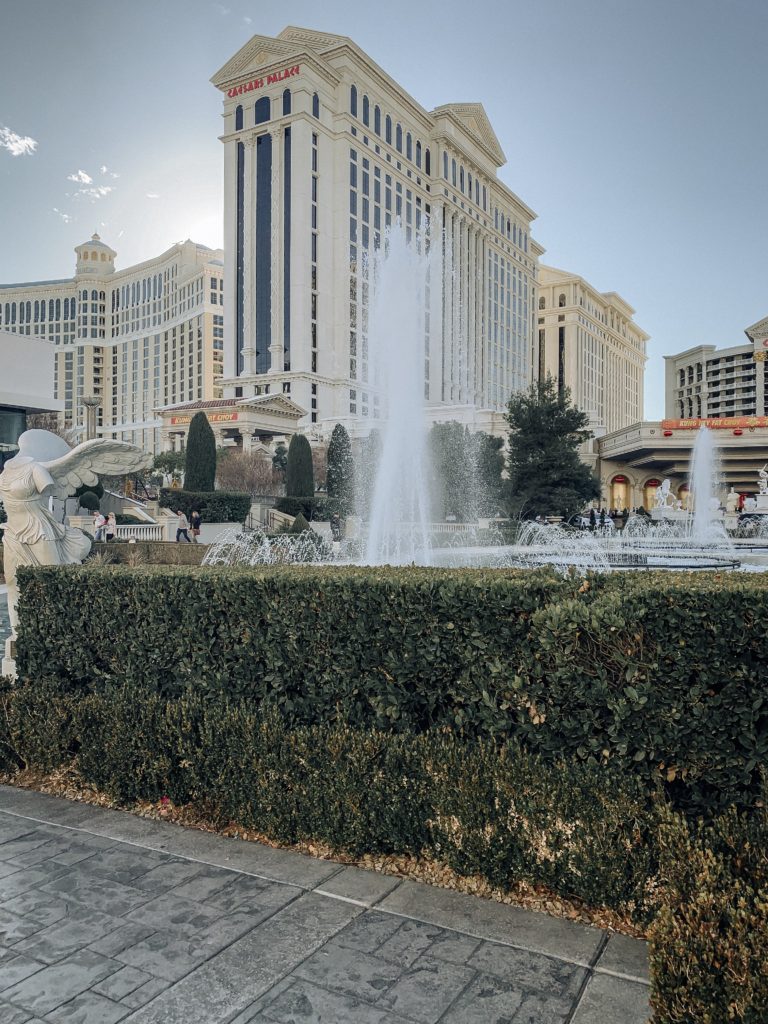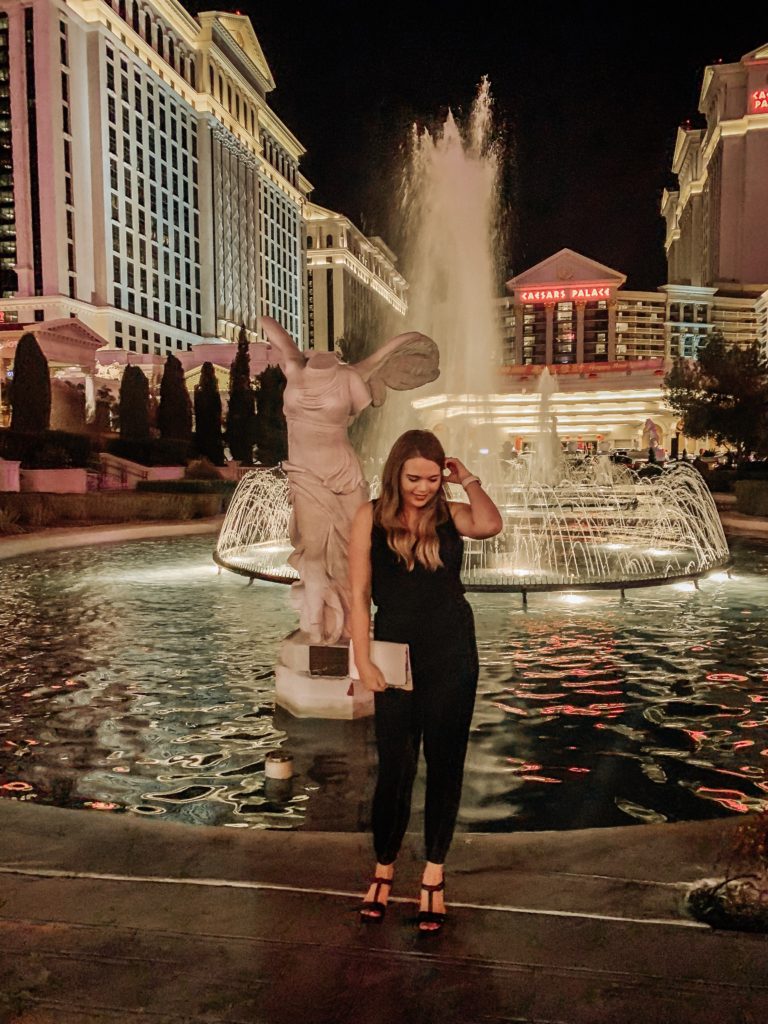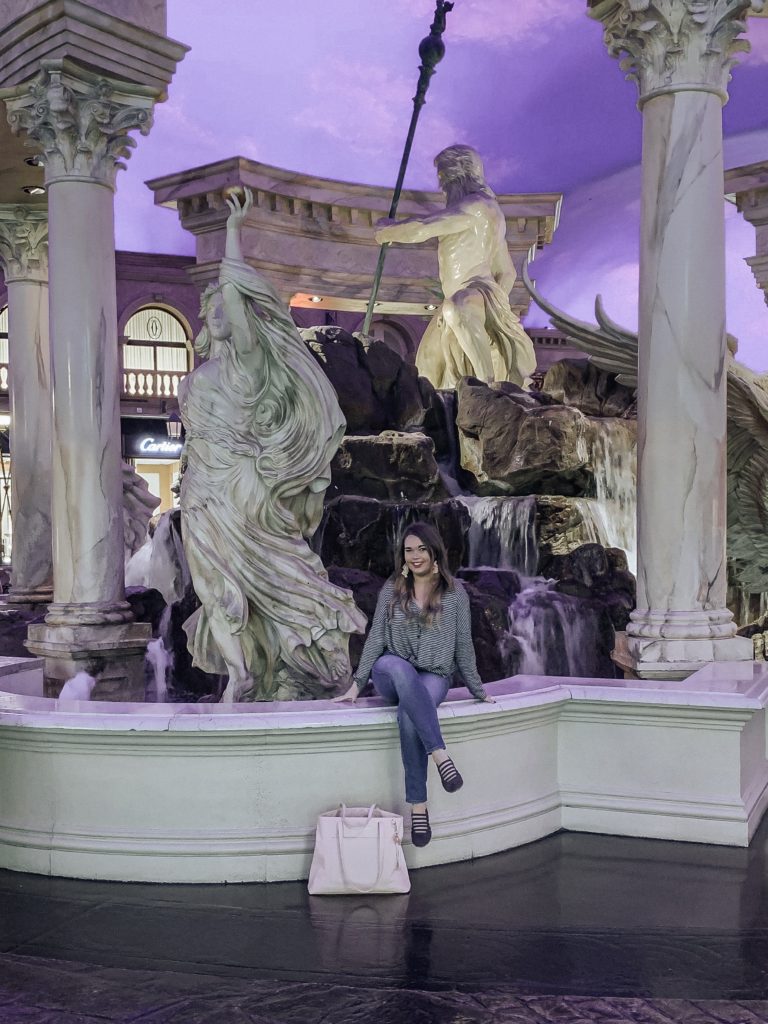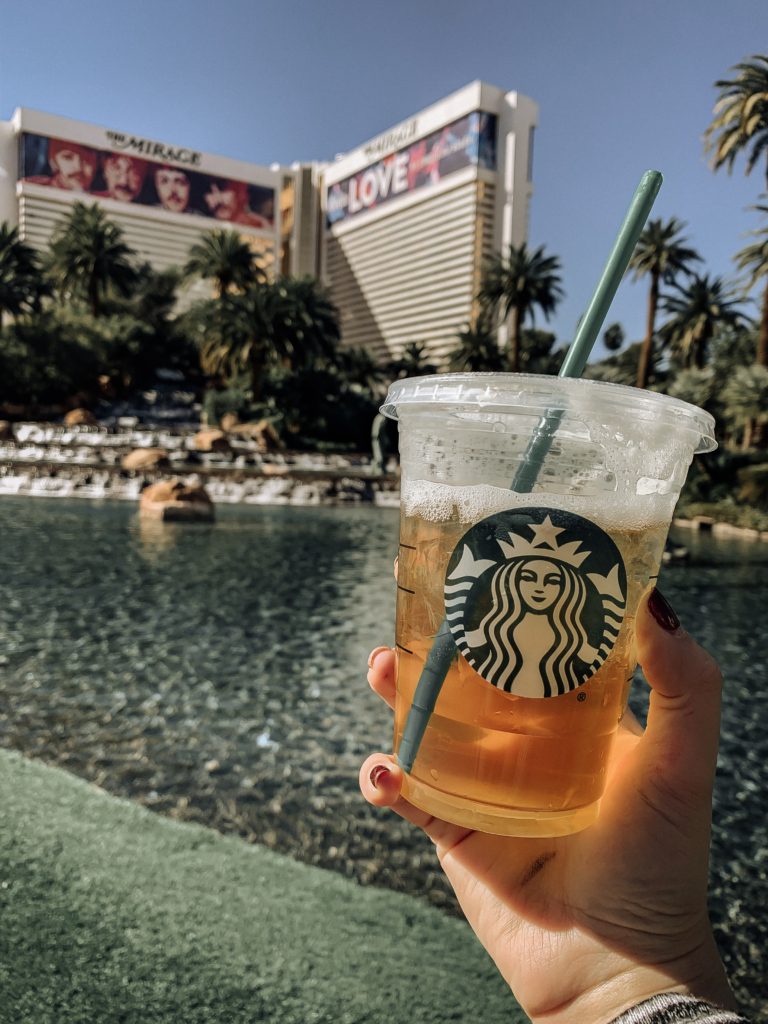 PS: Loving this weekend in Las Vegas feature? Click here now for more fun travels and adventures!