There's a new voice in my head, ever since I had children.
She criticizes my every move. She tells me I'm not as pretty as I once was. That I've let myself go. She tells me that my stomach will never be flat and I'll never wear a swimsuit again. She tells me that my hair will never grow back from multiple postpartum hair losses and I'll need extensions forever.
She tells me that I'll never lose the baby weight. That everyone is looking at me. That everyone is pitying me. That everyone thinks about how pretty I used to be, and how sad it is that I changed so much through pregnancy. She tells me that everyone is probably staring at my stretch marks. She tells me my hips are too wide, my arms are too flabby, and my legs will never be toned again.
She sounds just like me, but she's so much meaner.
I am the postpartum body shamer, of my own body. I am my own worst critic. I am so hard on myself. I'm constantly telling myself that I should be losing weight faster, that I should workout more and cut out more foods from my diet.
And you know what? I'm done with it.
So, I'm a little curvy now. I think I like it better this way.  My whole childhood and teenage life I was a 00 and xs. I was petite, I was tiny. There's a part of me that longs for that, but there's a bigger part of me that doesn't. I'm a woman and I have curves. There's more to me now. My husband still loves me, my family and friends still love me. The only person that doesn't love me, is me.
You'll never do anything harder than growing, birthing, and nurturing children. Your body changes in ways you never expected, and everyone tells you you'll get back to normal. But they don't tell you that it might take a really long time. And that probably none of your clothes will fit in the meantime.
The first 3 months are the hardest. Your tired and true maternity clothes are too big, and your pre-pregnancy clothes are too small. You find some sort of "normal" with leggings, yoga pants, tank tops, and tshirts to wear different combinations of every day. There will come a day when you long for normal, cute clothes. Should you drop hundreds of dollars on a wardrobe in your "new" size? Or should you hit the gym hard in an effort to fit into your old size?
I have goals, and lots of them. I LOVE working out and eating clean and cooking. They're big parts of my life. I'm sure I'll lose a more baby weight as the months go on, but I want to feel good about myself NOW.
So, I went shopping.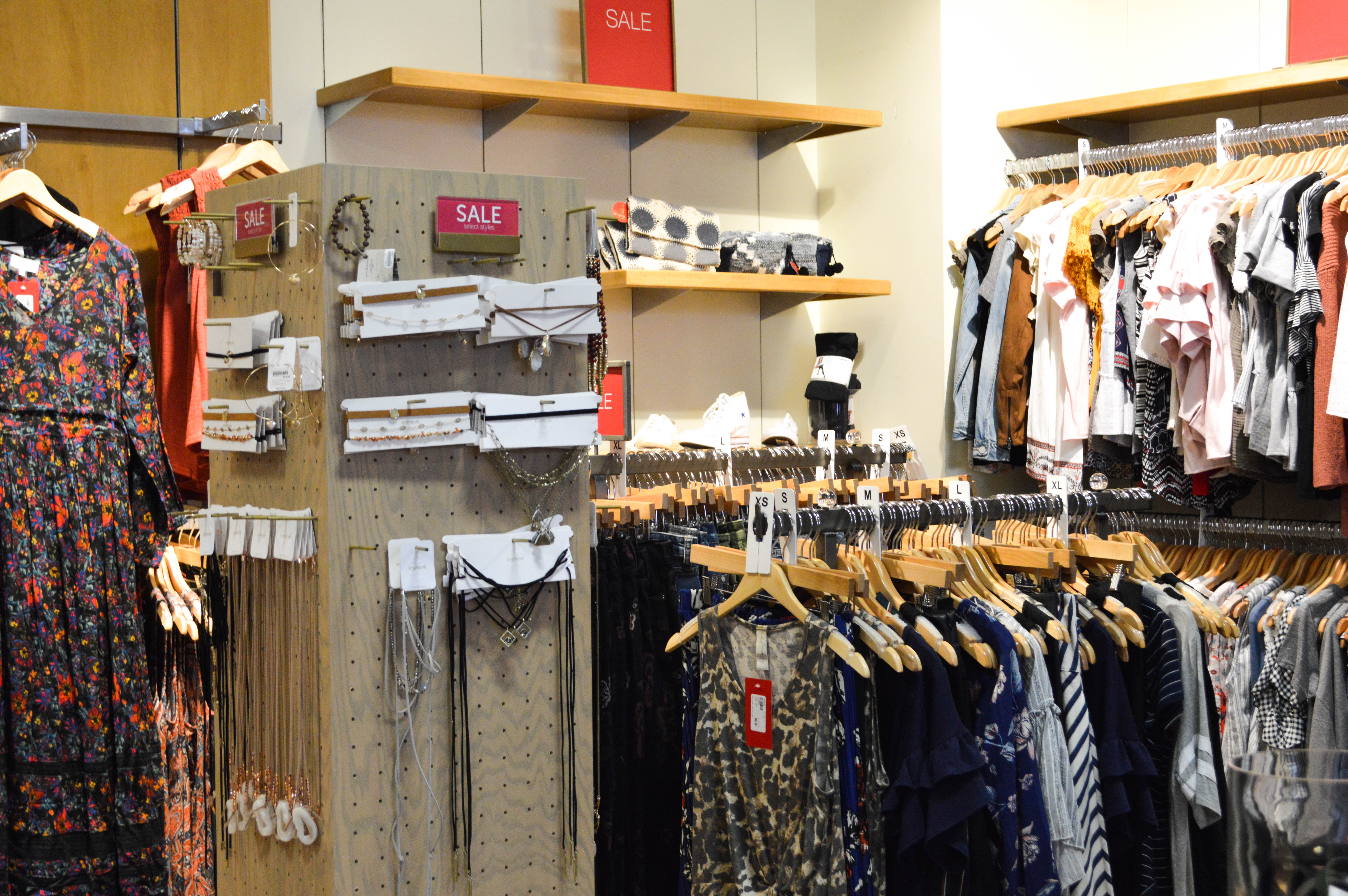 If you're a Mom, and you've never been to Evereve, I suggest you find the nearest one and head there immediately.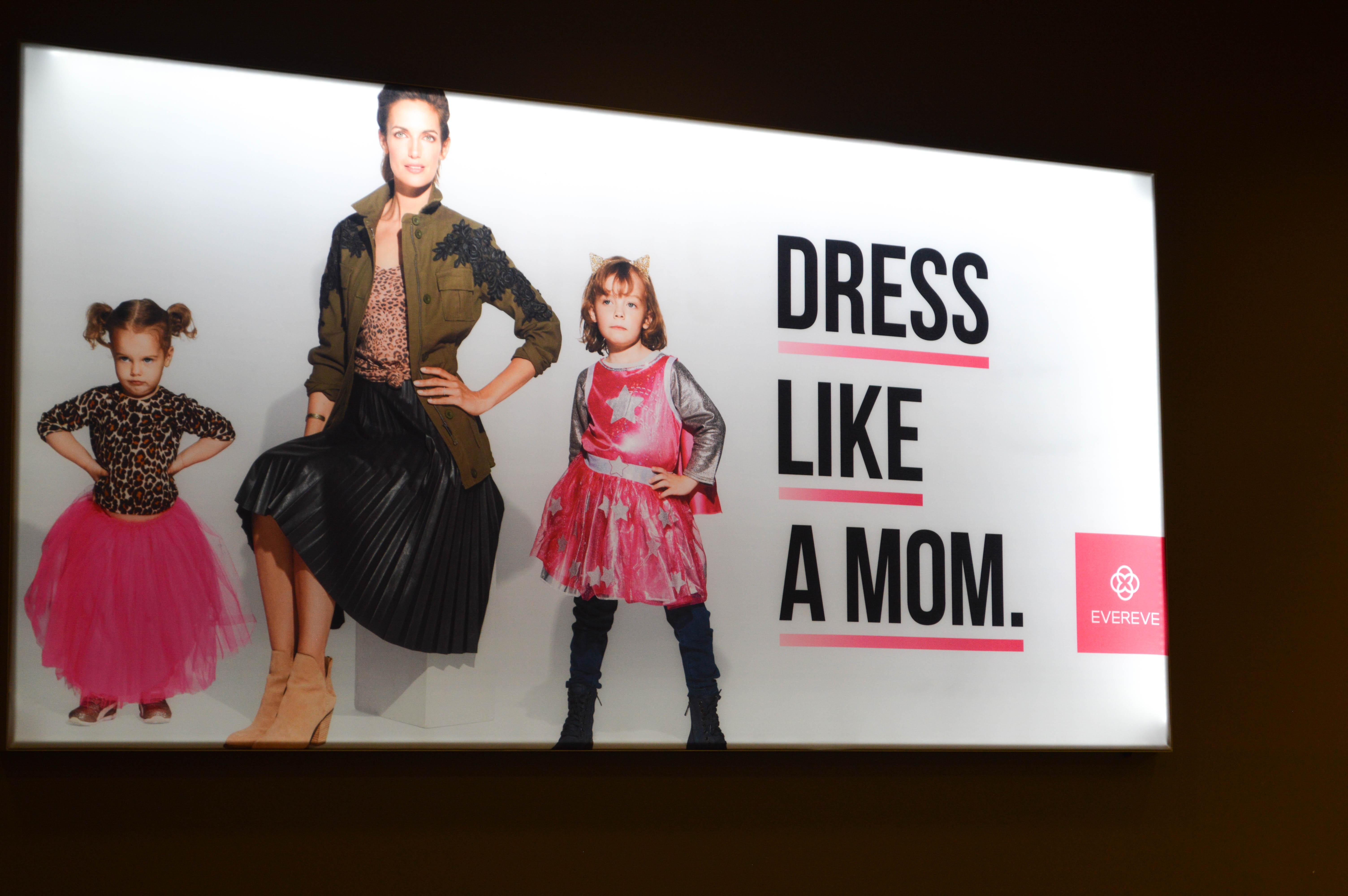 While Evereve stores cater to all women, they especially cater to moms.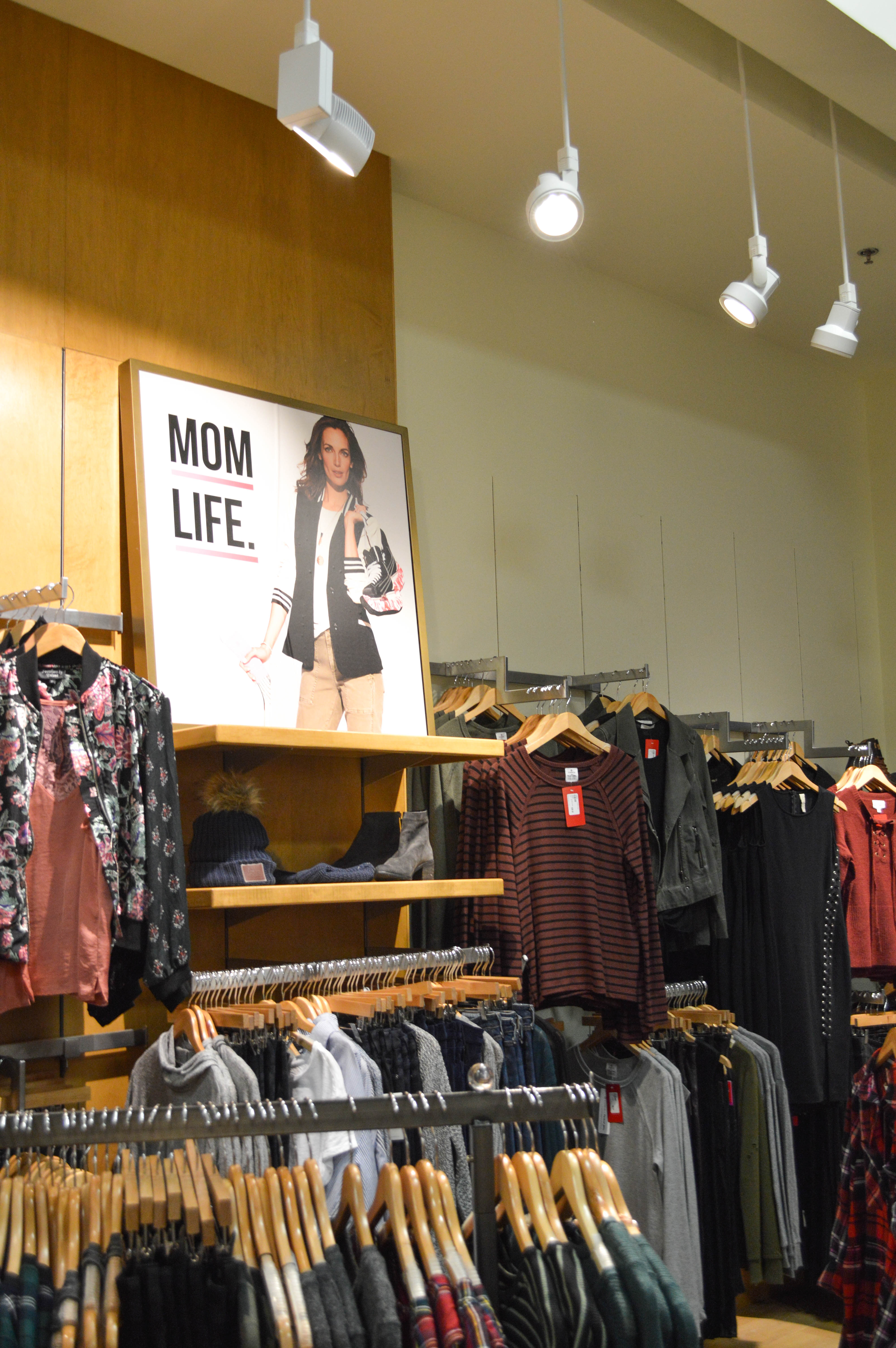 Not only is their clothing to die for, but your shopping experience is as well. They have a bowl of goldfish crackers for children to snack on. They offer multiple boxes of toys for your kids to play with while you try on the clothes. The dressing rooms are specially made to be extra big so they can accommodate strollers. The staff is more than willing to play with your kids while you shop and try on. It was like nothing I had ever experienced before.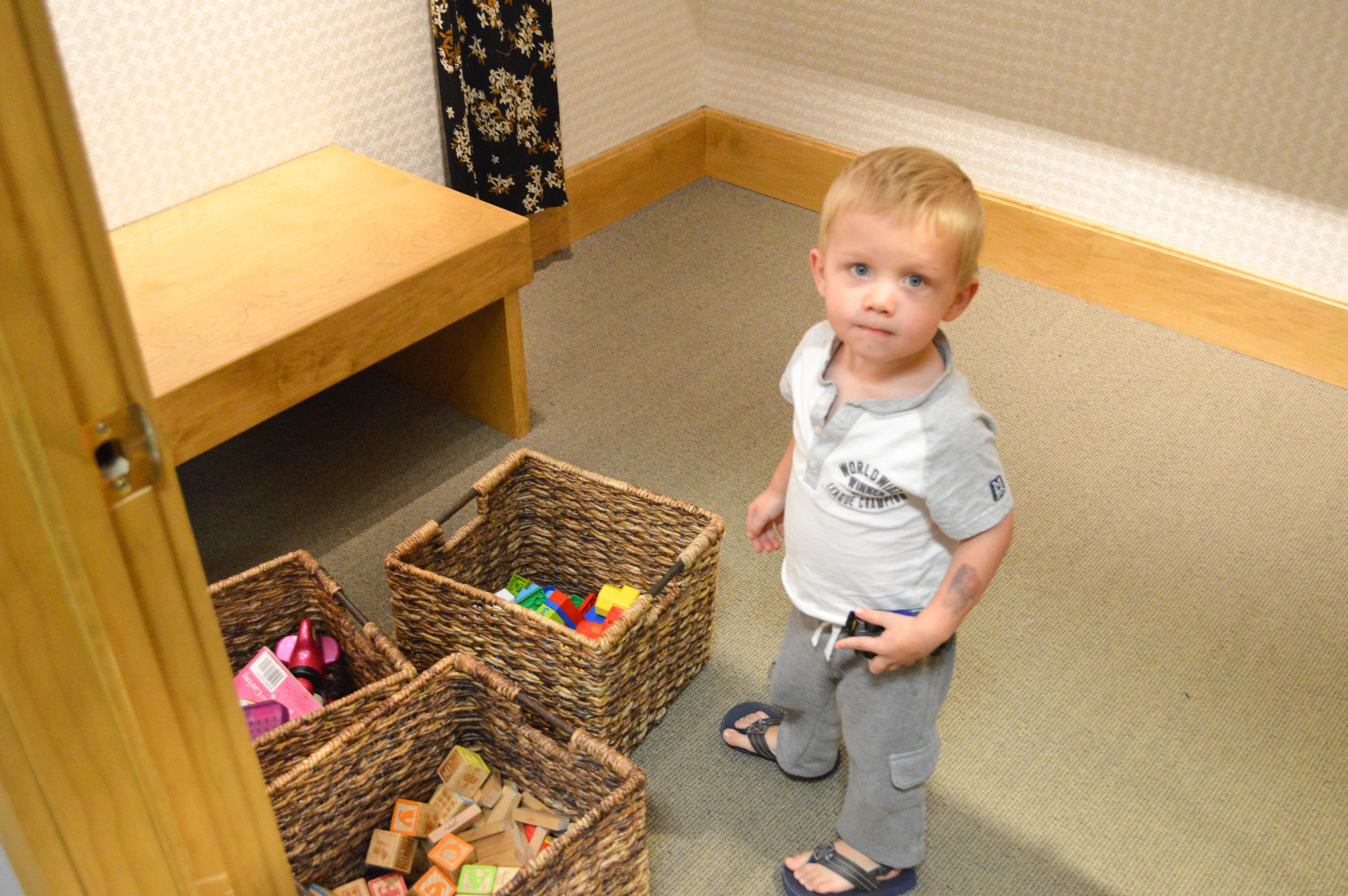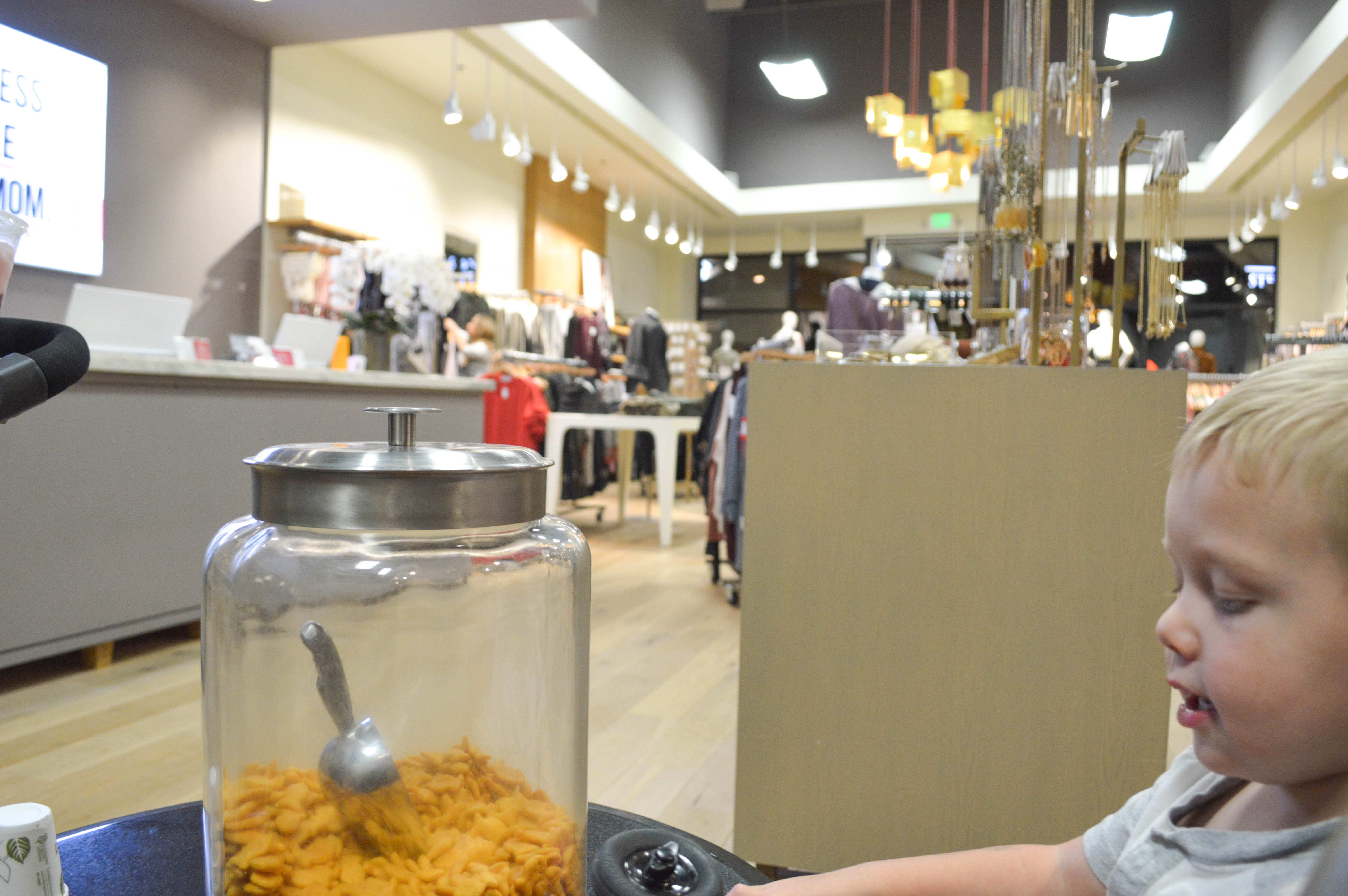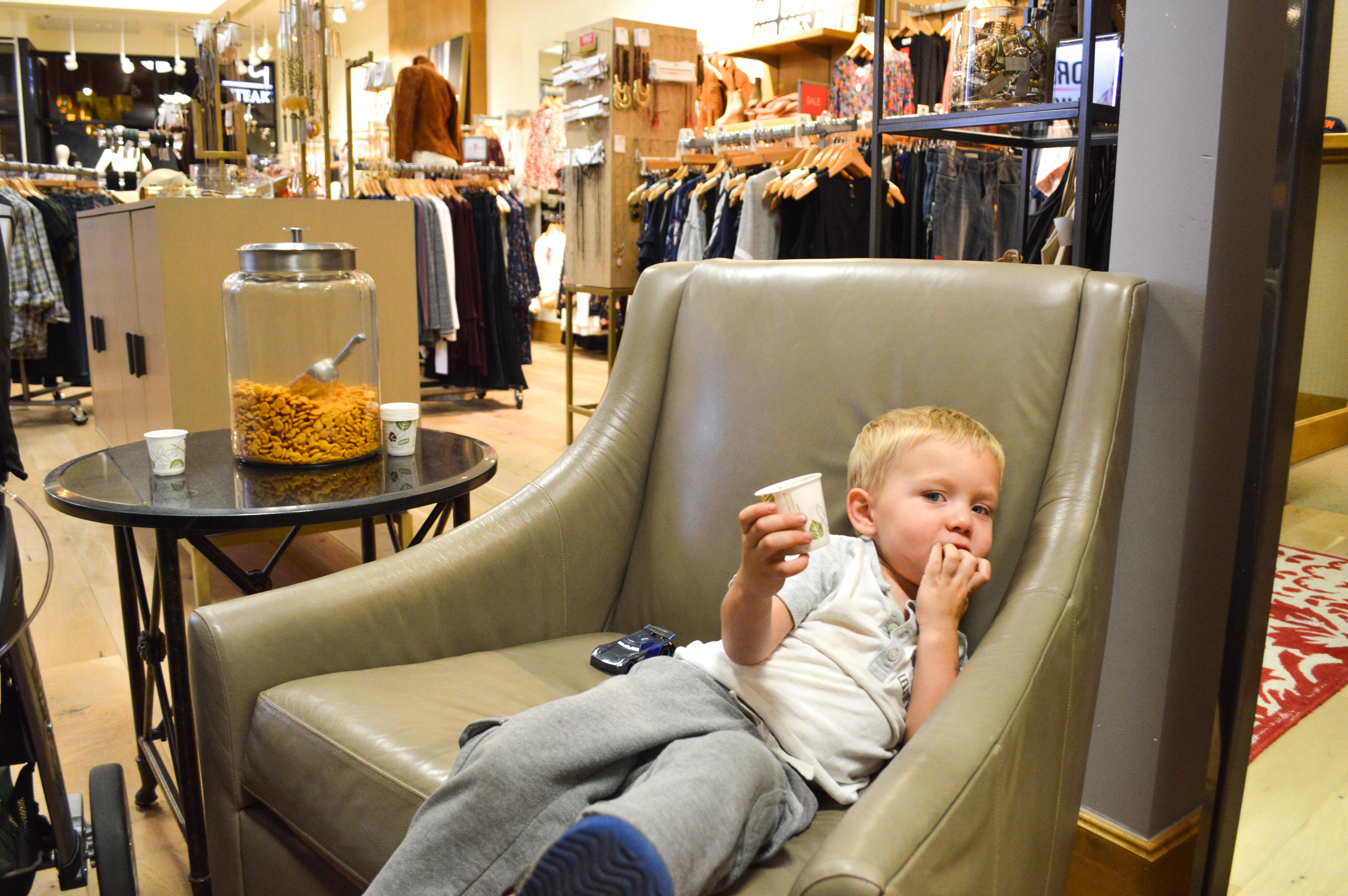 So much of the public world is not child-friendly. Which I've always found odd because 90% of people do indeed procreate. And often need to go out in public after doing so. Going to the mall is usually such a hassle with 2 kids in tow. But stopping in Evereve was like a big ray of sunshine on the cloudy day that is my local mall.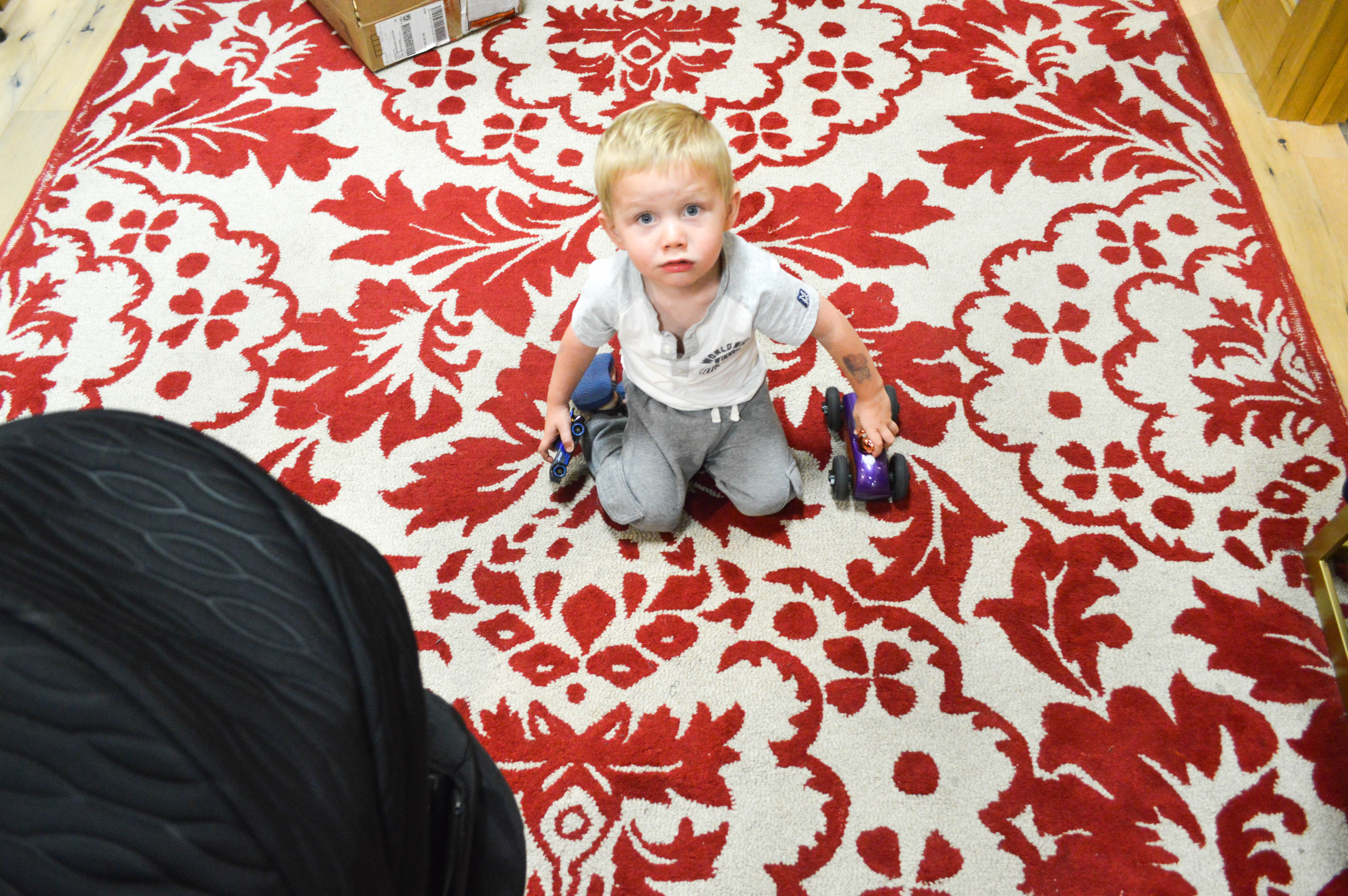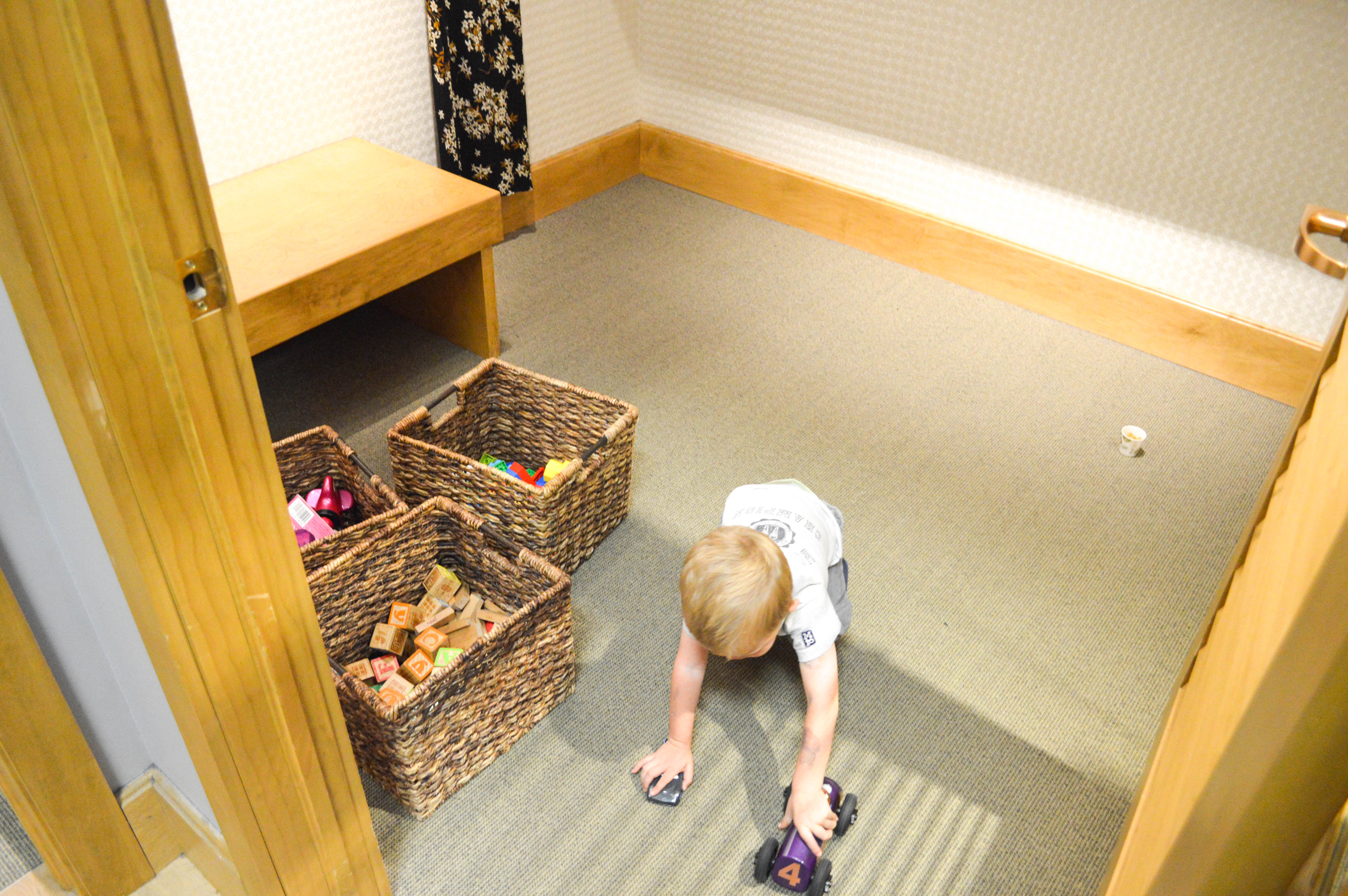 There were 2 employees present when I stopped in and I was lucky enough to be the only customer at the time. One of the employees immediately took to Sawyer and started playing cars with him. The other, was mt personal stylist. She helped me pick out things in my new size and style pieces together. She never left my side and I was so grateful for her. I had no idea what to do about bottoms, as I had none that fit and she brought me size after size in various styles until we found one that worked for me.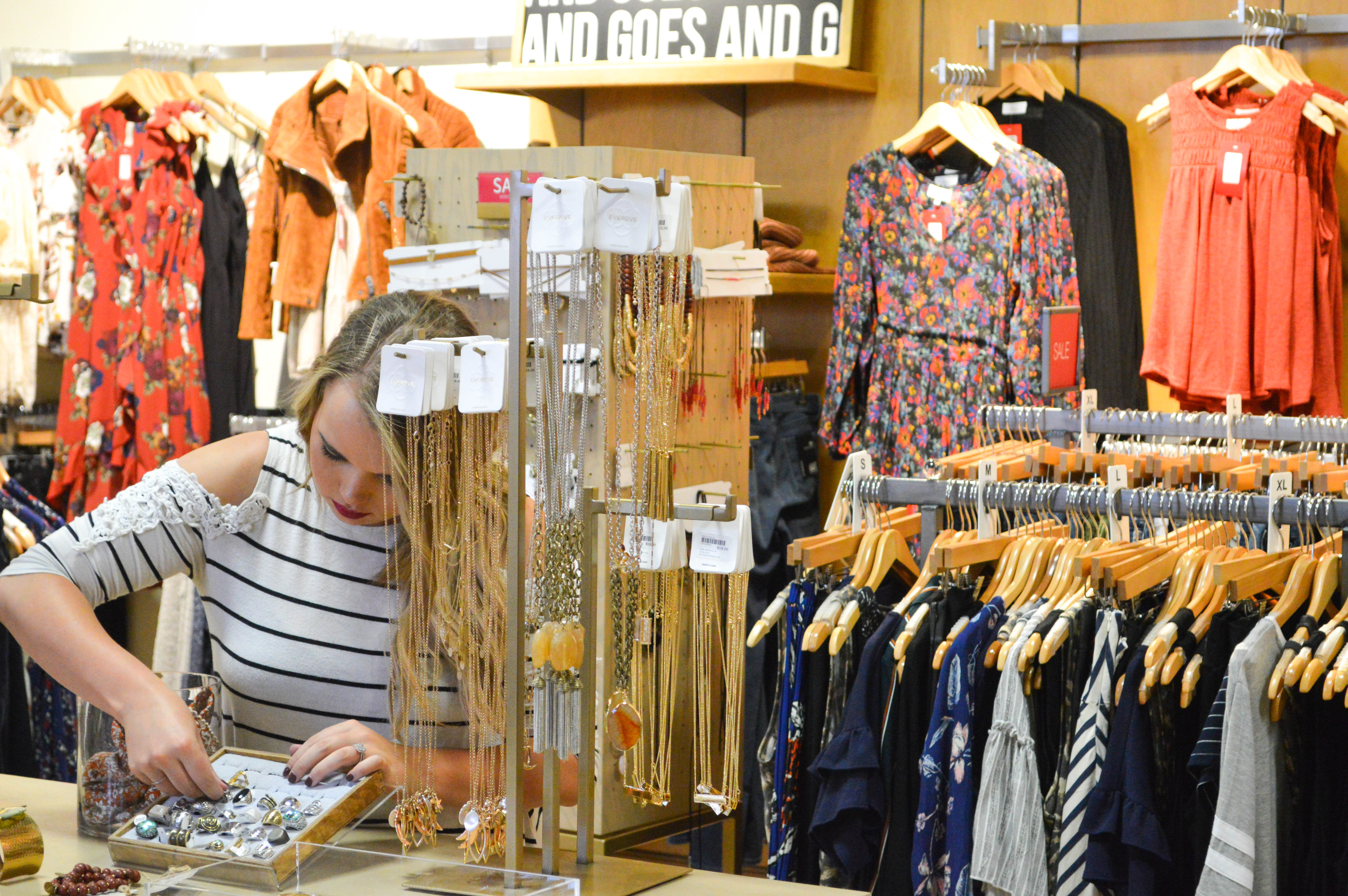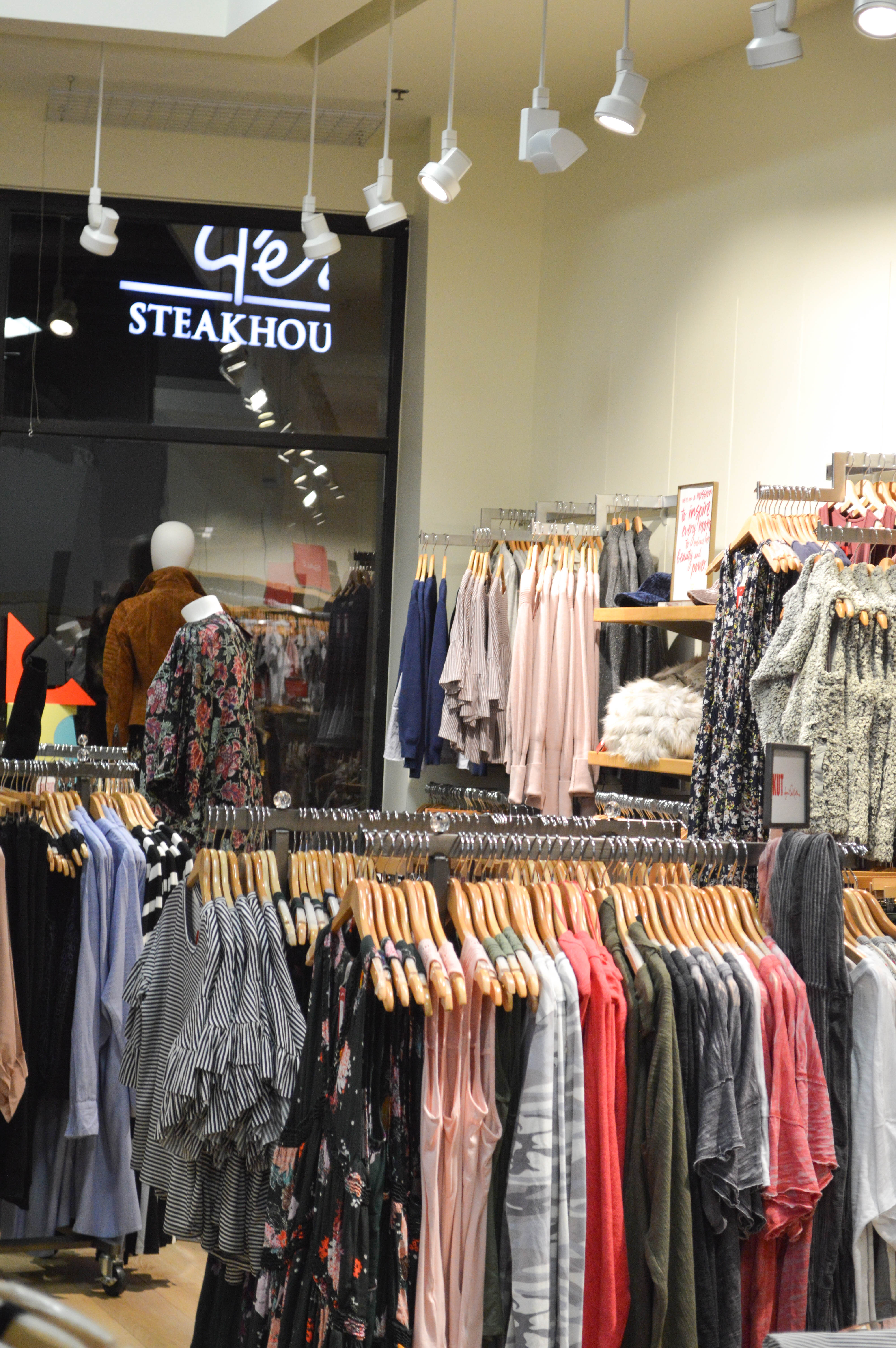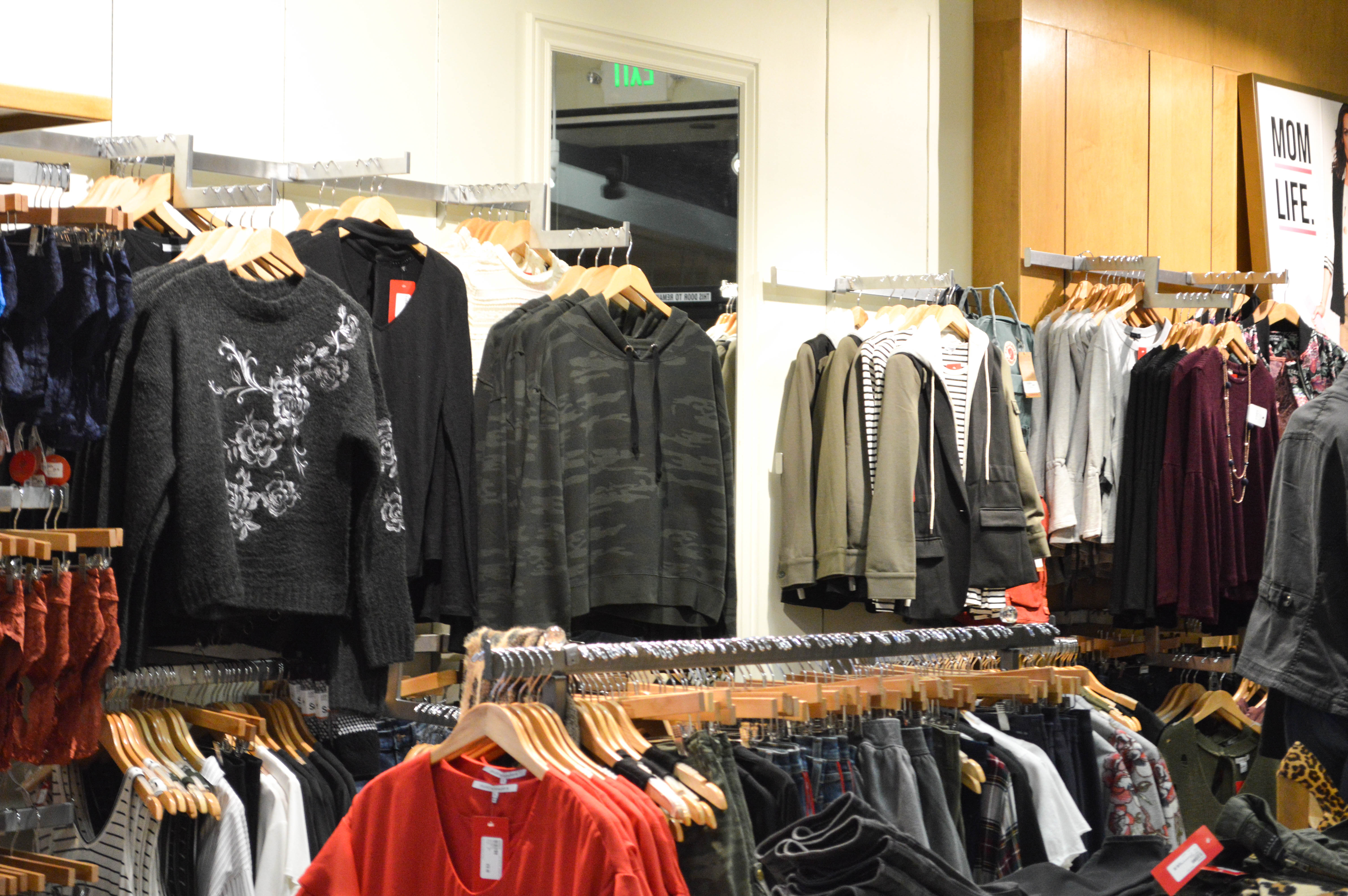 Now, getting to the clothes. The fall line was out and it was to die for. They have everything from denim to leggings to sweaters to T-shirt's to dresses. Their accessories are beautiful, offering bralettes, hats, and jewelry. They even have shoes! Shop for yourself here.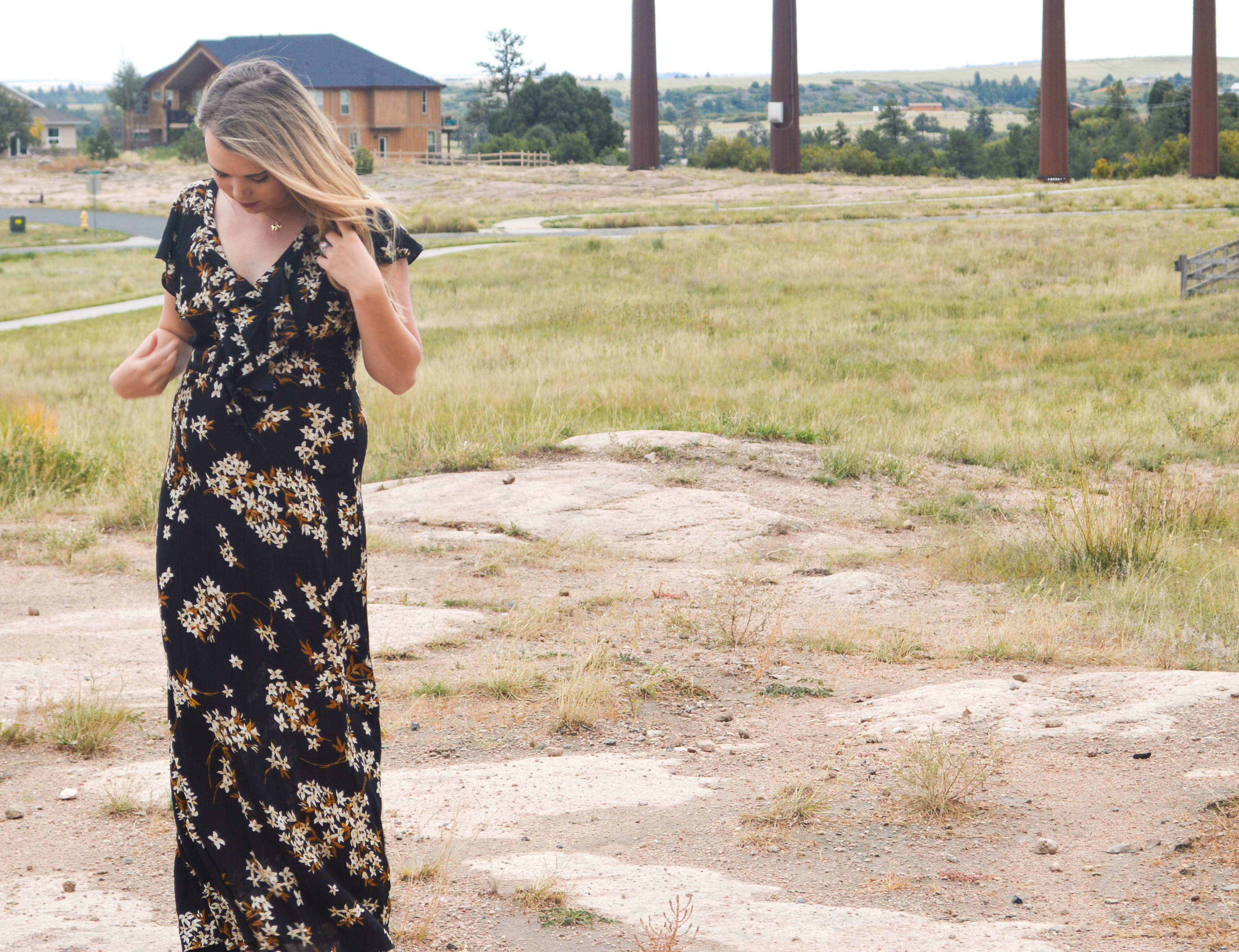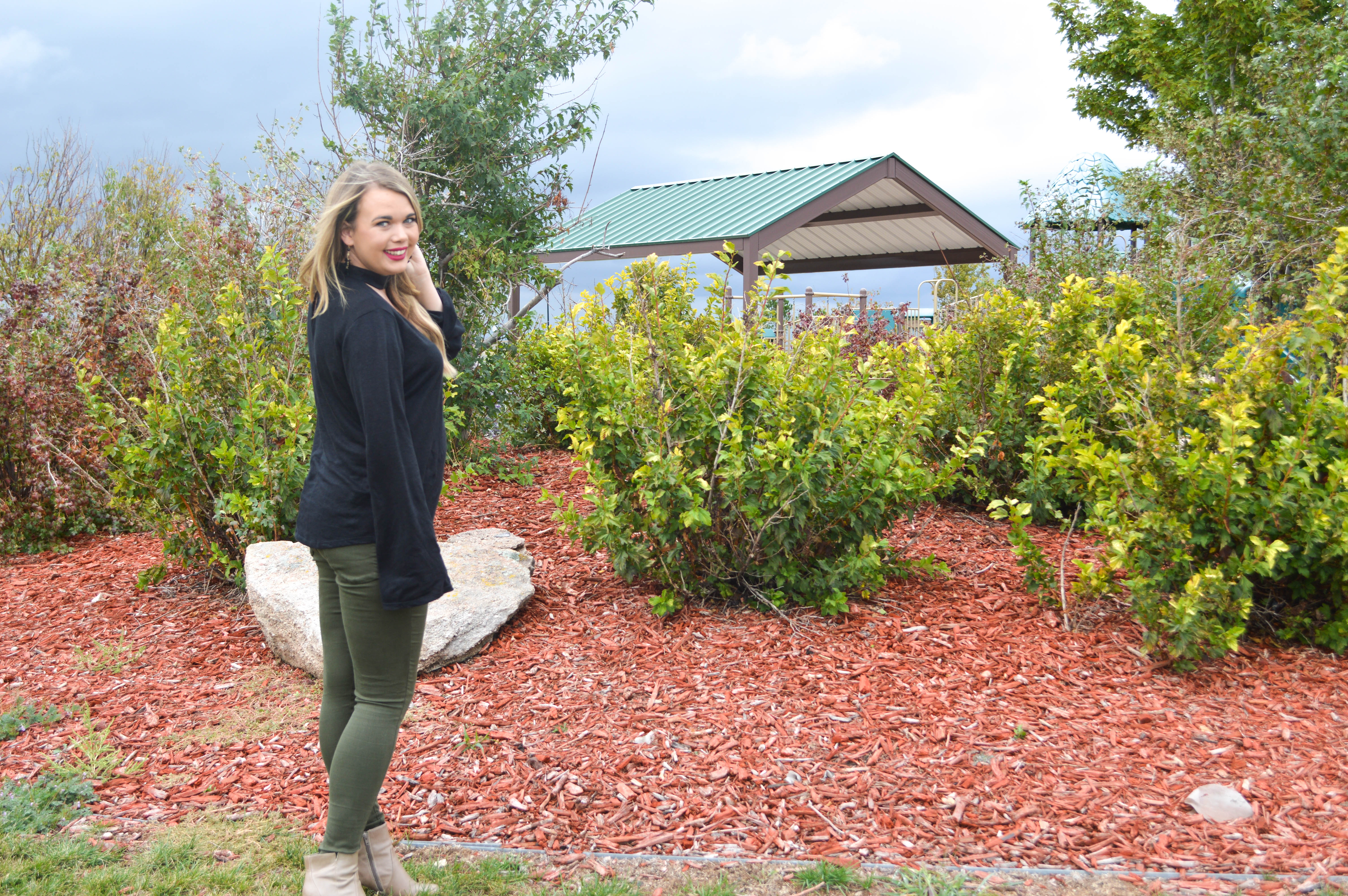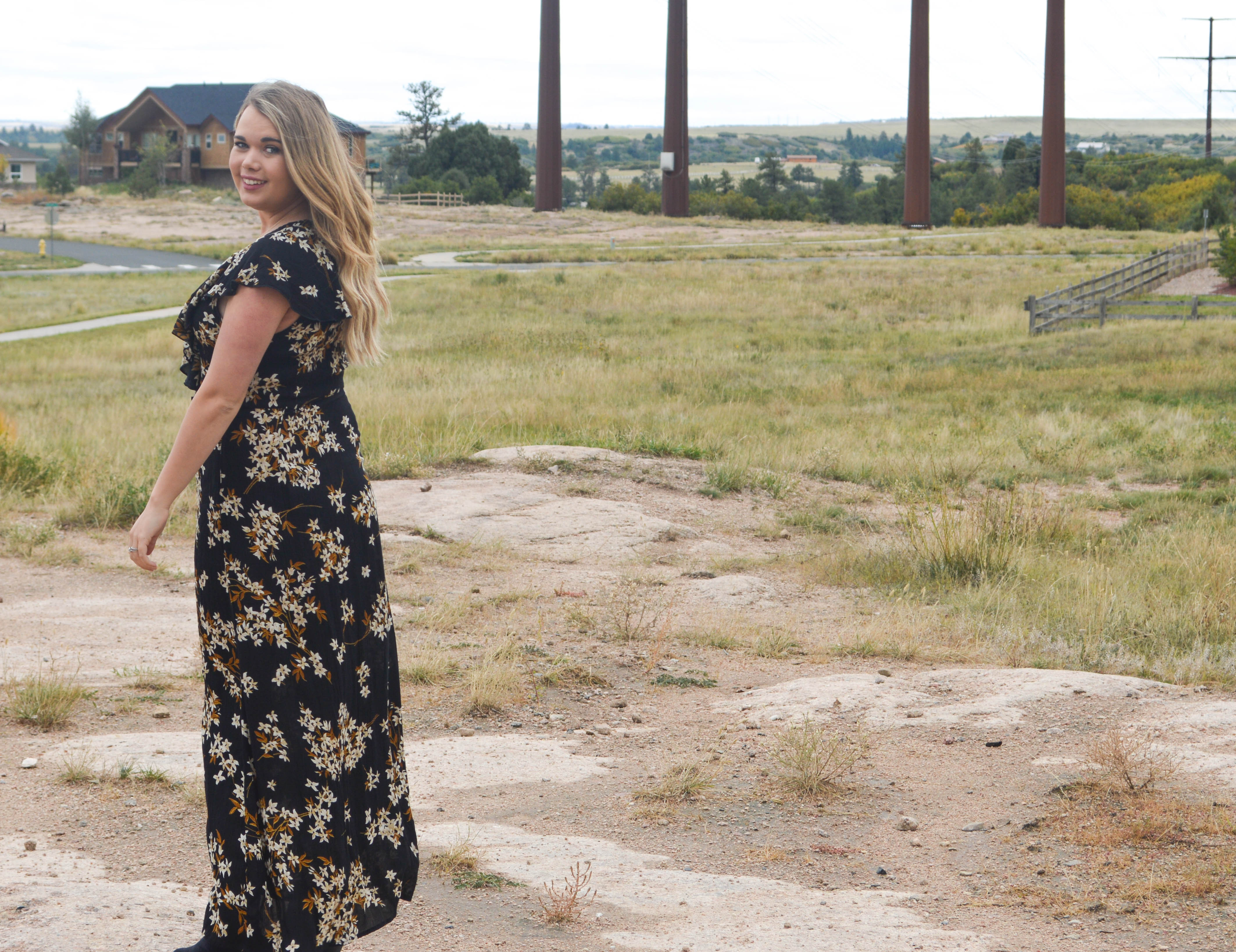 I ended up picking out a pair of olive green jeggings, a black choker sweater, a floral fall dress, and a pair of earrings.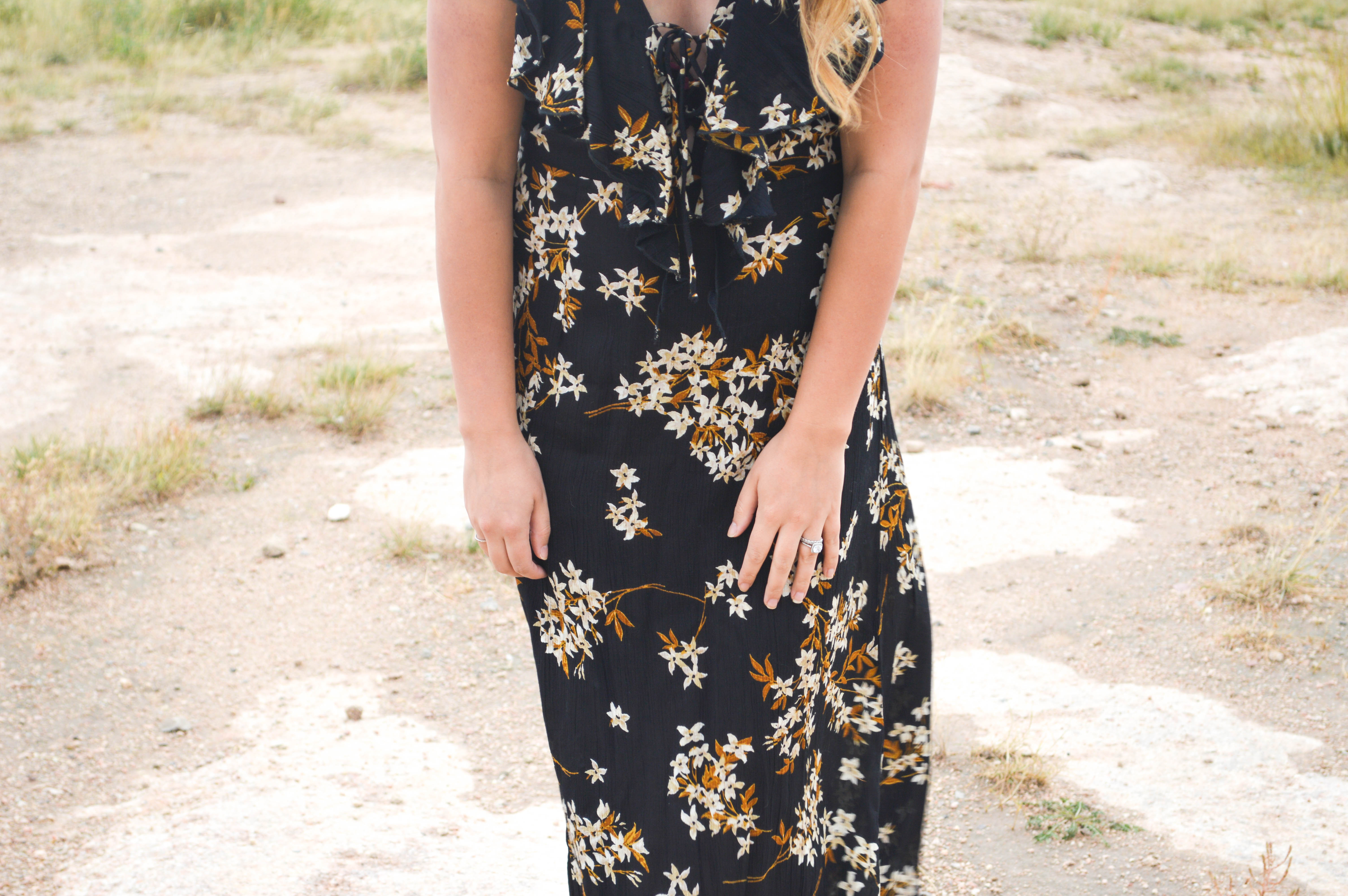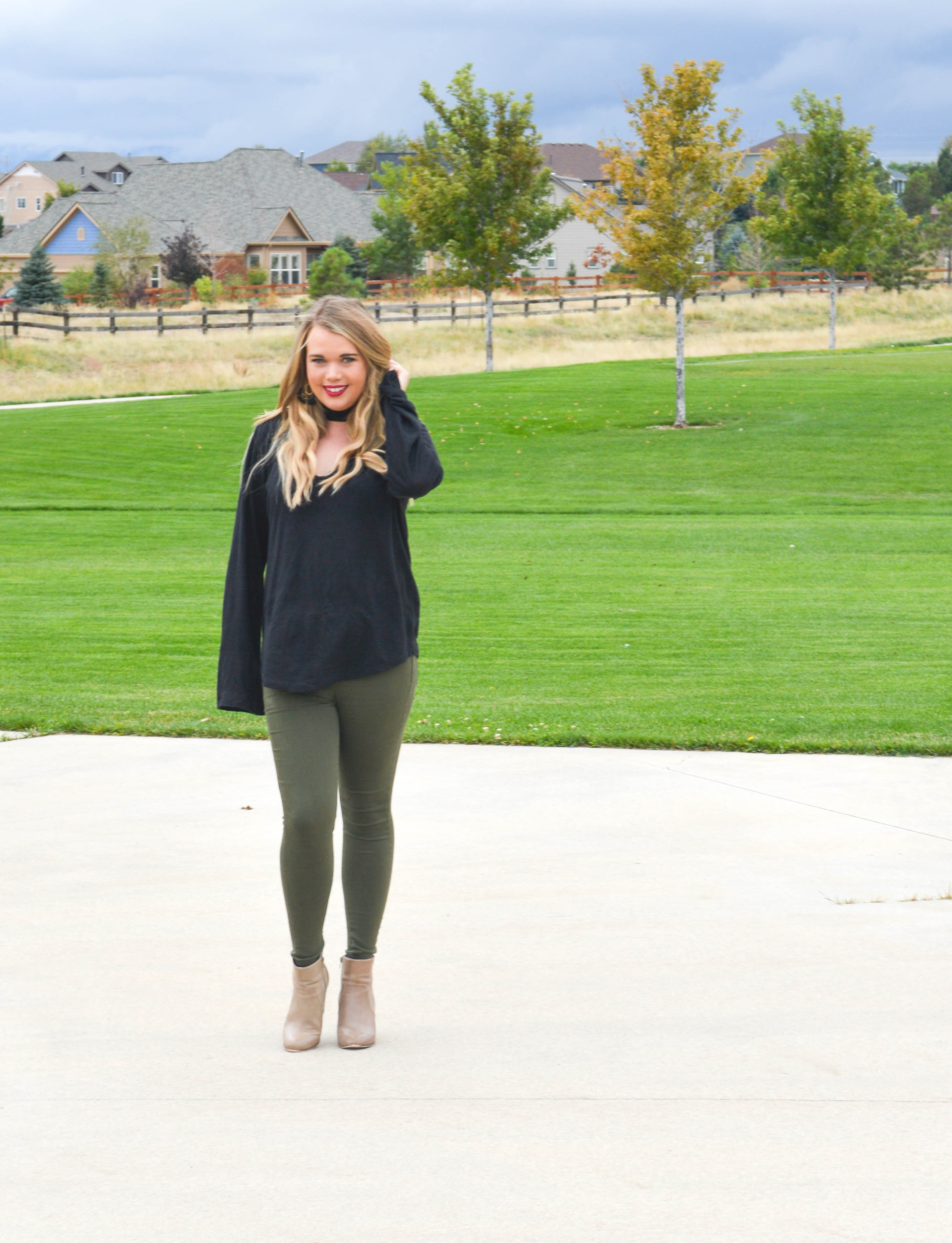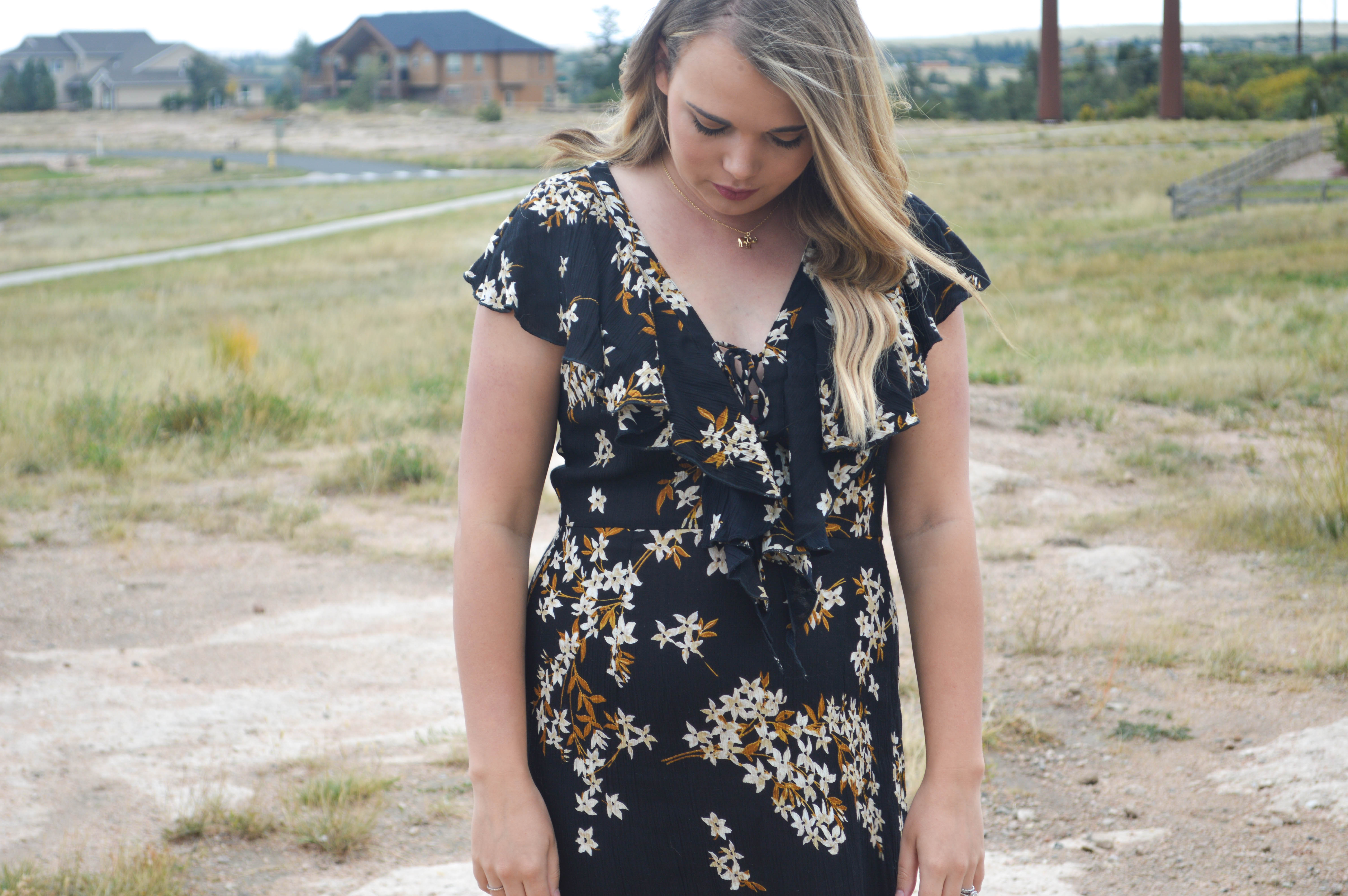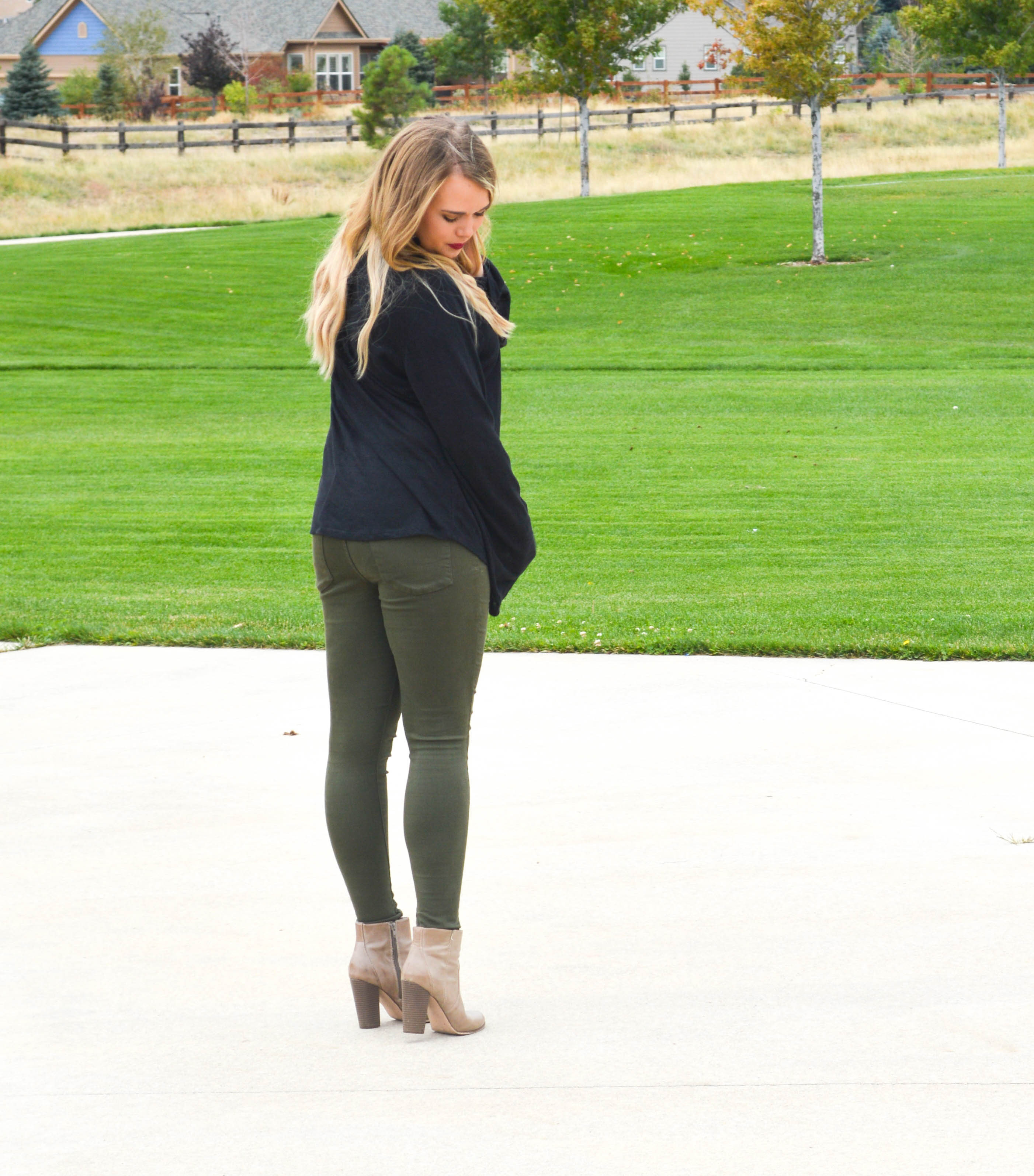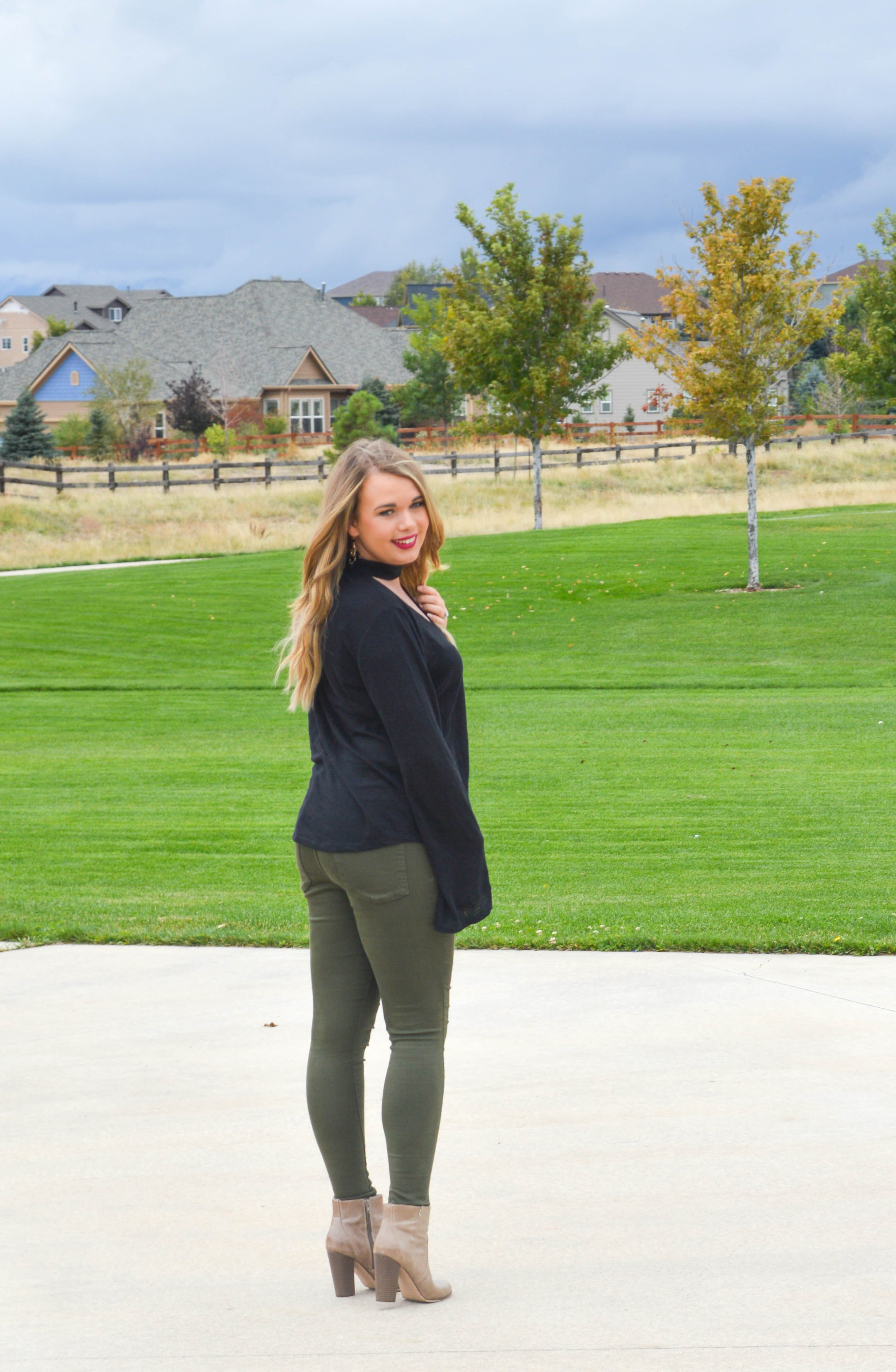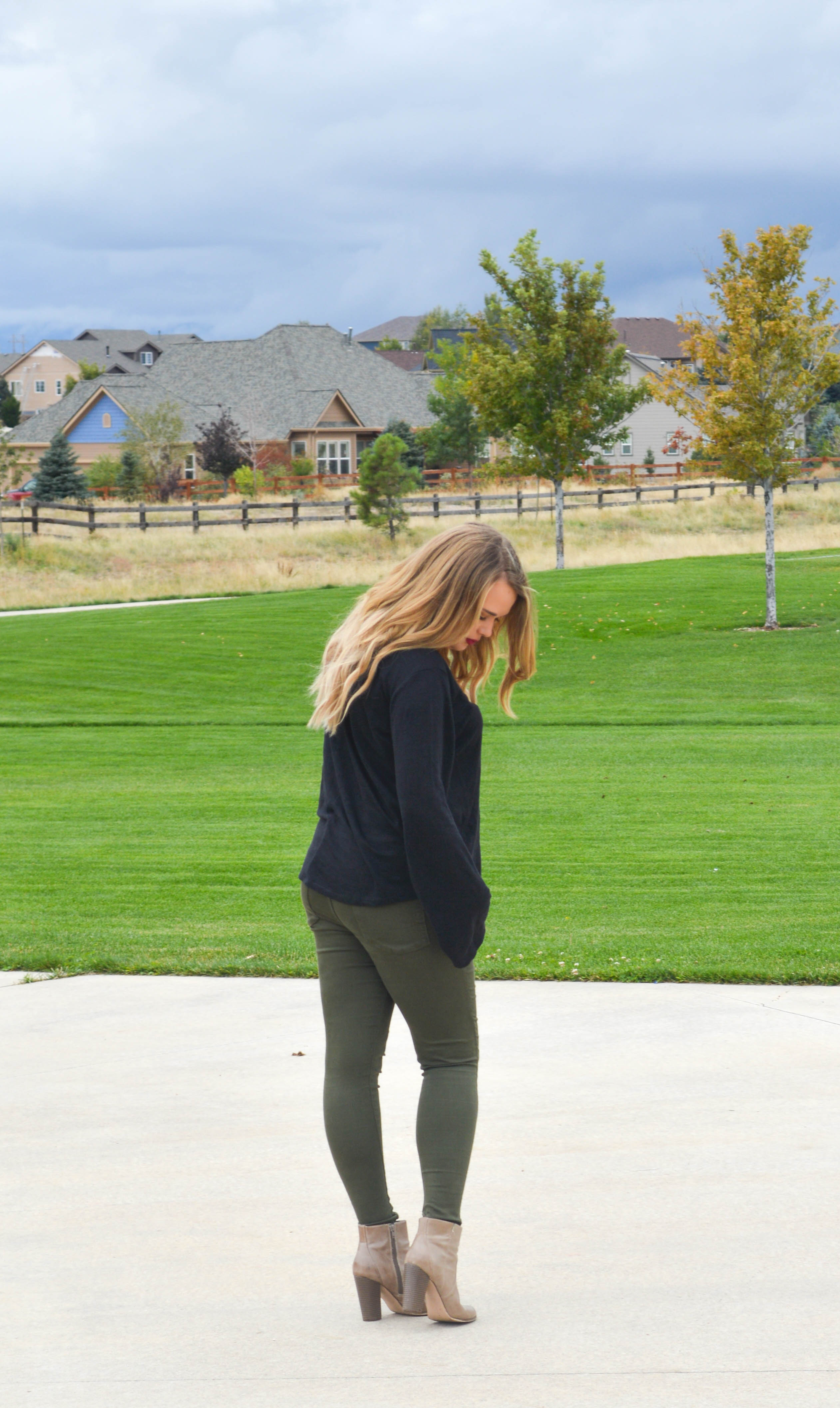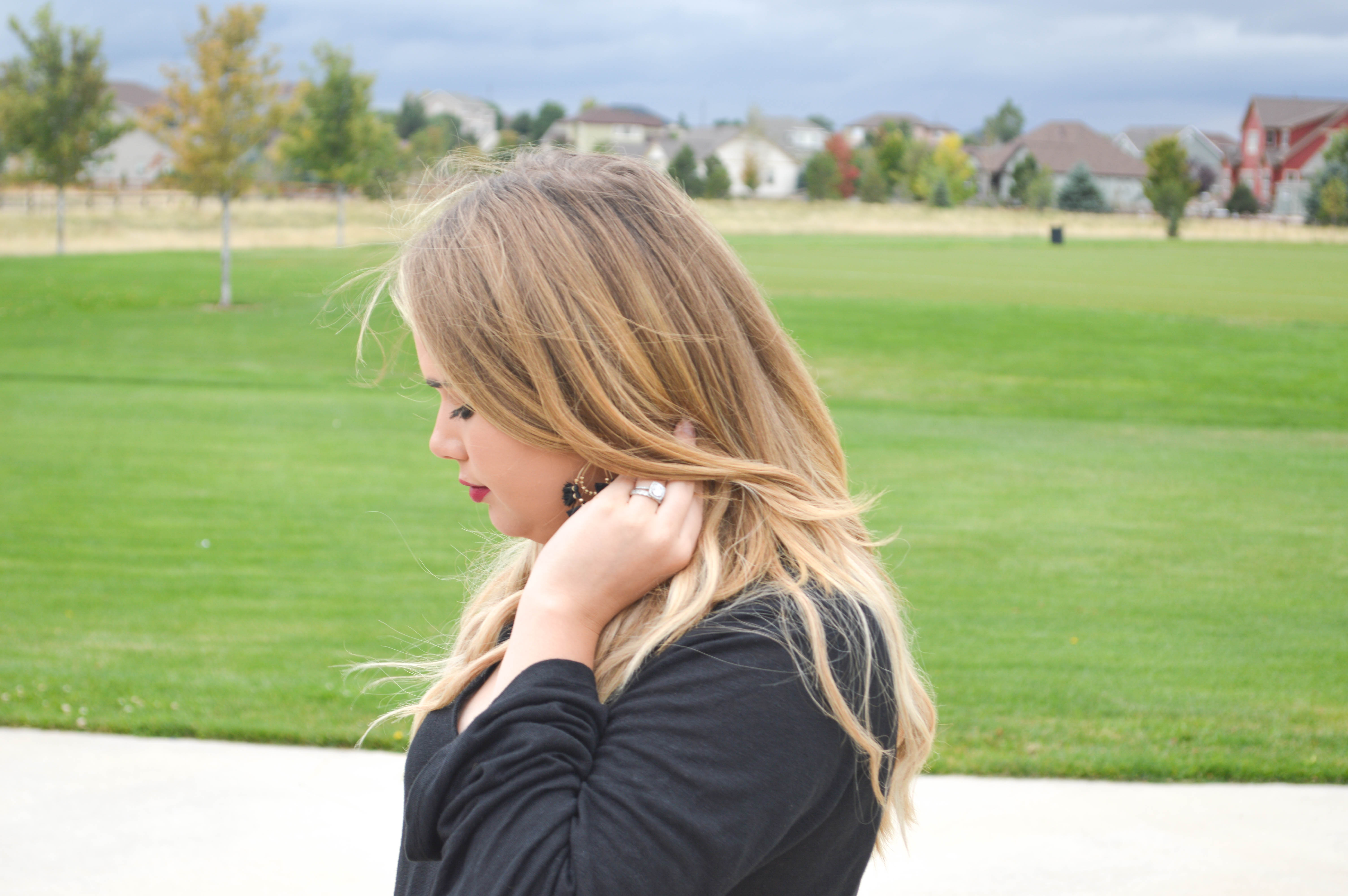 I couldn't be happier with my purchases. I feel beautiful in them. They highlight my curves, they fit wonderfully, and most of all, they are comfortable. I have a hard time shaming myself when I feel cute and confident in these outfits.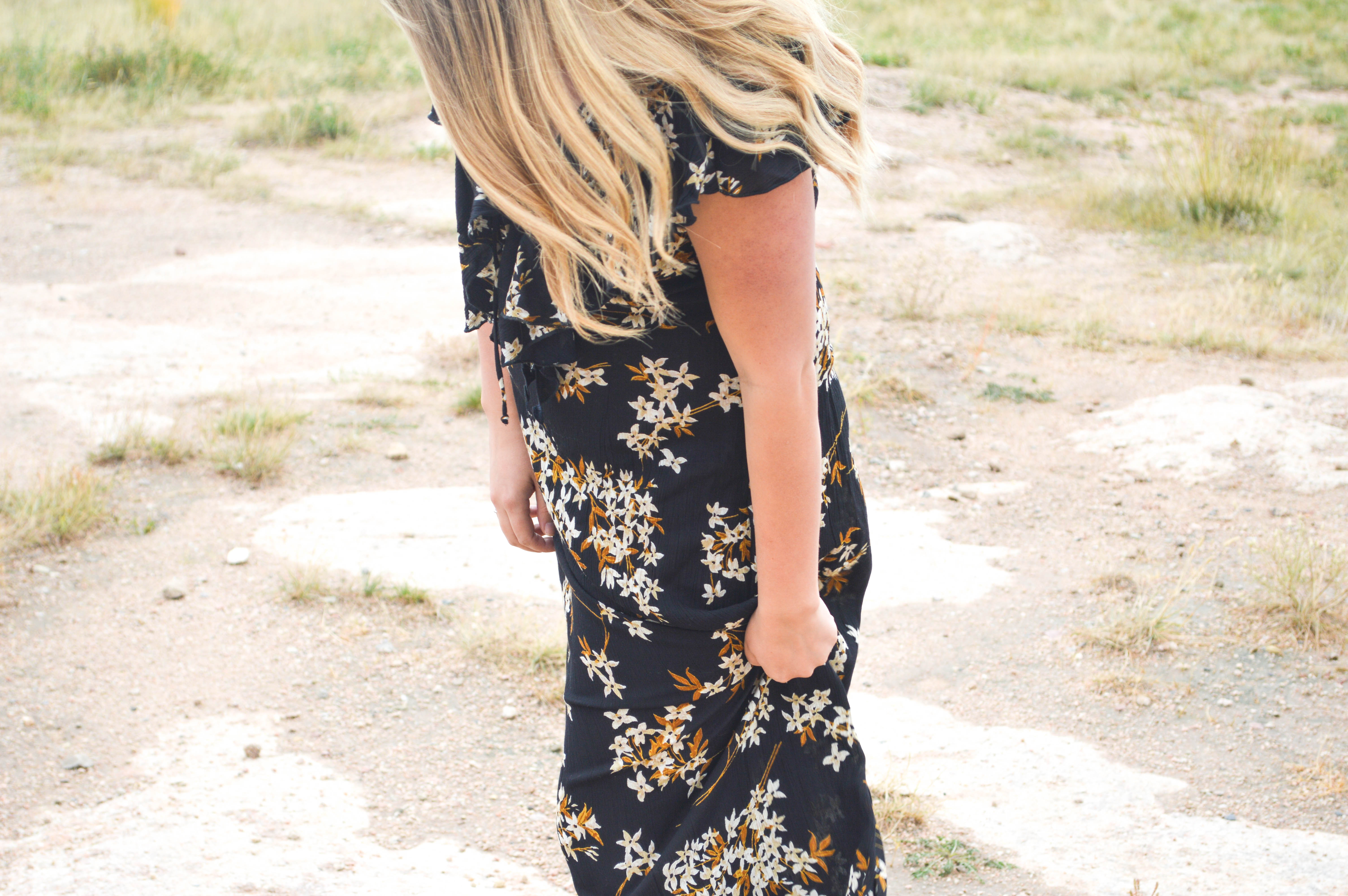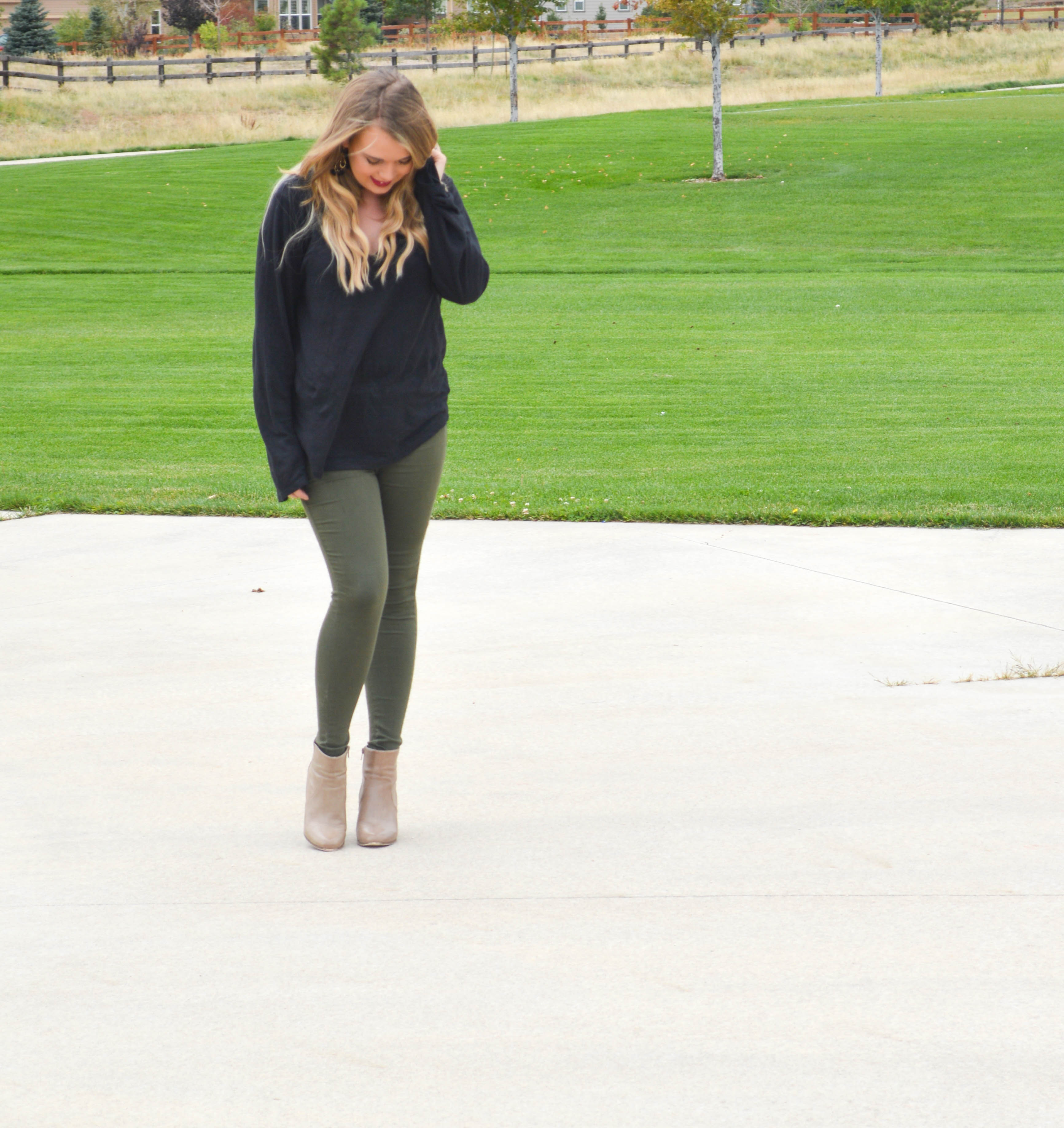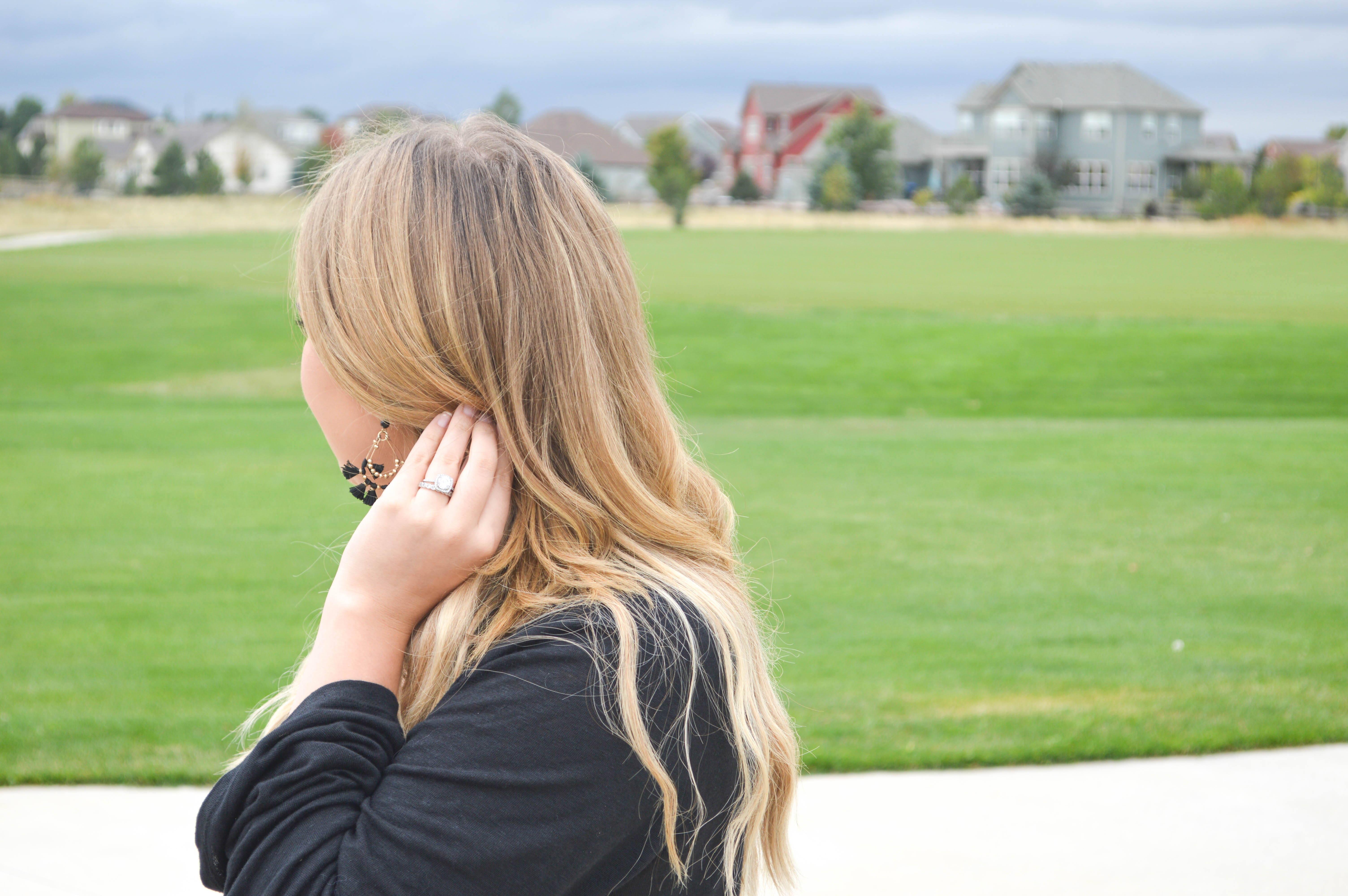 I loved my Evereve experience, and I'm sure you will too. Head here to enter to win a $500 giftcard to Evereve! You can also enter on their Facebook Page.
Don't forget to love yourself today, Mama. Our bodies change, but think about why! Growing humans is an amazing and difficult task. Give yourself grace, and embrace those curves.
xoxo.
Save
Save