Disclaimer: This post is in collaboration with LÍllébaby. All opinions are my own. Please visit my disclaimer page for more information.
If you've followed my blog for a while, you know I love babywearing! I wore Sawyer all the time when he was a baby. It was so easy and convenient. However, with Sawyer I stuck with one wrap and one wrap only. And while it was tried and true, I wish I had branched out more.
The world of babywearing is huge. There are so many carriers to choose from and so many different ways to wear your baby. The babywearing Facebook groups and BST pages are intense and the Mamas in them don't mess around. This babywearing thing is serious business. This time around, I'm trying all the carriers. I have some wraps, some slings, and some SSCs. I'm so excited to kick off a new series today, where I'll be writing posts on each one of my different carriers. Welcome to The Babywearing Guide!
There are so many benefits to babywearing. The number one is to be hands free. If baby is fussy and you need to get some things done around the house, throw them in a carrier. It's a little bit harder for me because I still have to lug around the oxygen tank (#preemiemomproblems), but it's still a better alternative than a fussy baby when I'm trying to get things done!
The second is bonding. Having baby held securely on your chest and close to you can release the same types of hormones as breastfeeding, providing an amazing bonding experience. Since Oliver spent 2 weeks in the NICU and I mostly have to pump instead a breastfeed (a story for another day), we've missed out on a lot of crucial bonding experiences. Babywearing helps us to make up for that.
Today I want to specifically talk about the Ring Slings by LÍllébaby. A ring sling is something I never tried with Sawyer until he was much older, but turns out, I love it for Oliver as a newborn. It holds him nice and close and is really easy to put on. It takes a few tries to really get the hang of things, but eventually you'll be a pro and it will take you mere seconds to get baby ready.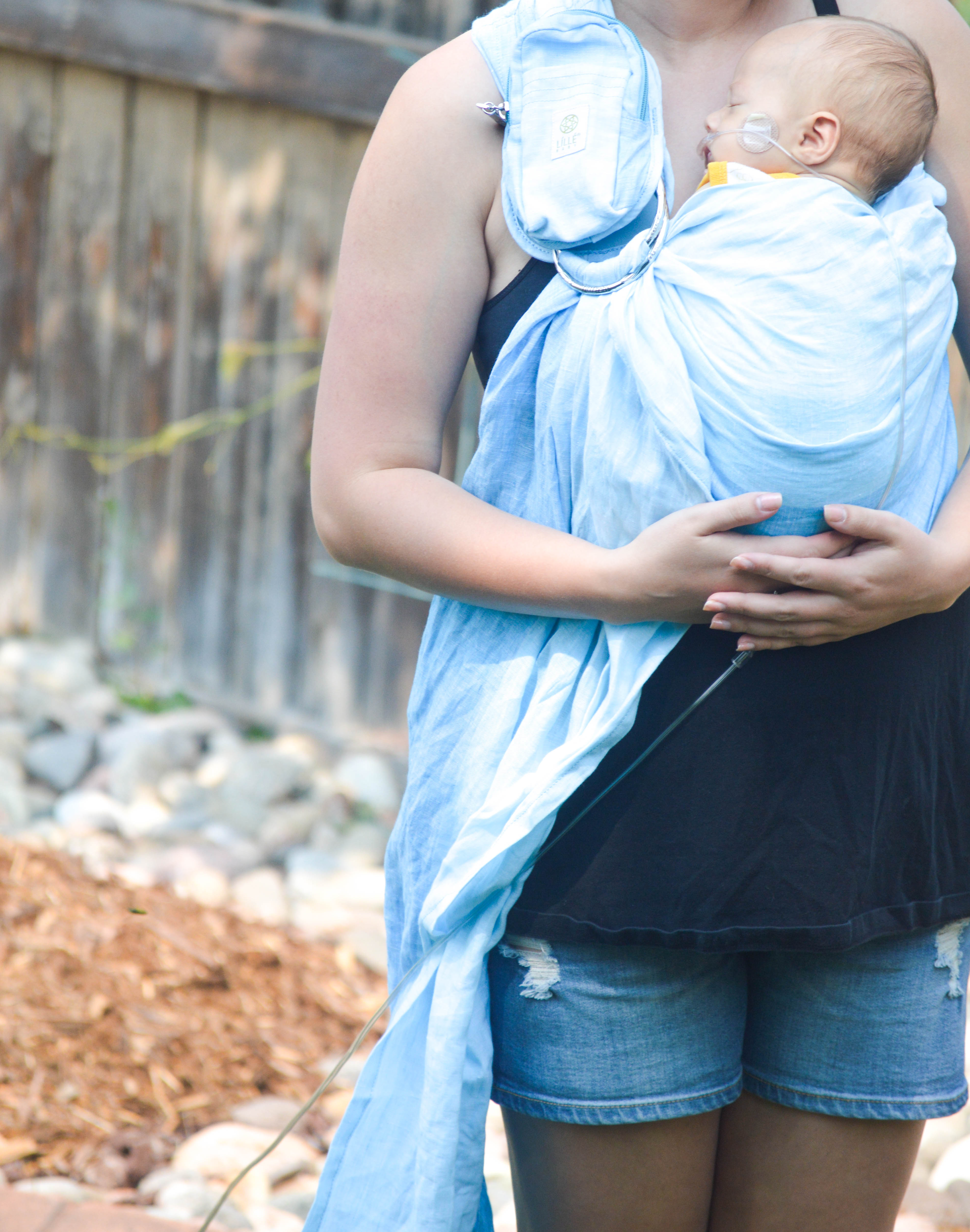 The ring sling secures baby against your chest. Babywearing offers serious sleepydust benefits. I kid you not , Oliver always falls asleep after I wear him. In fact, sometimes when he won't sleep at night, I throw him in the ring sling and walk around the house a few times, and he's out.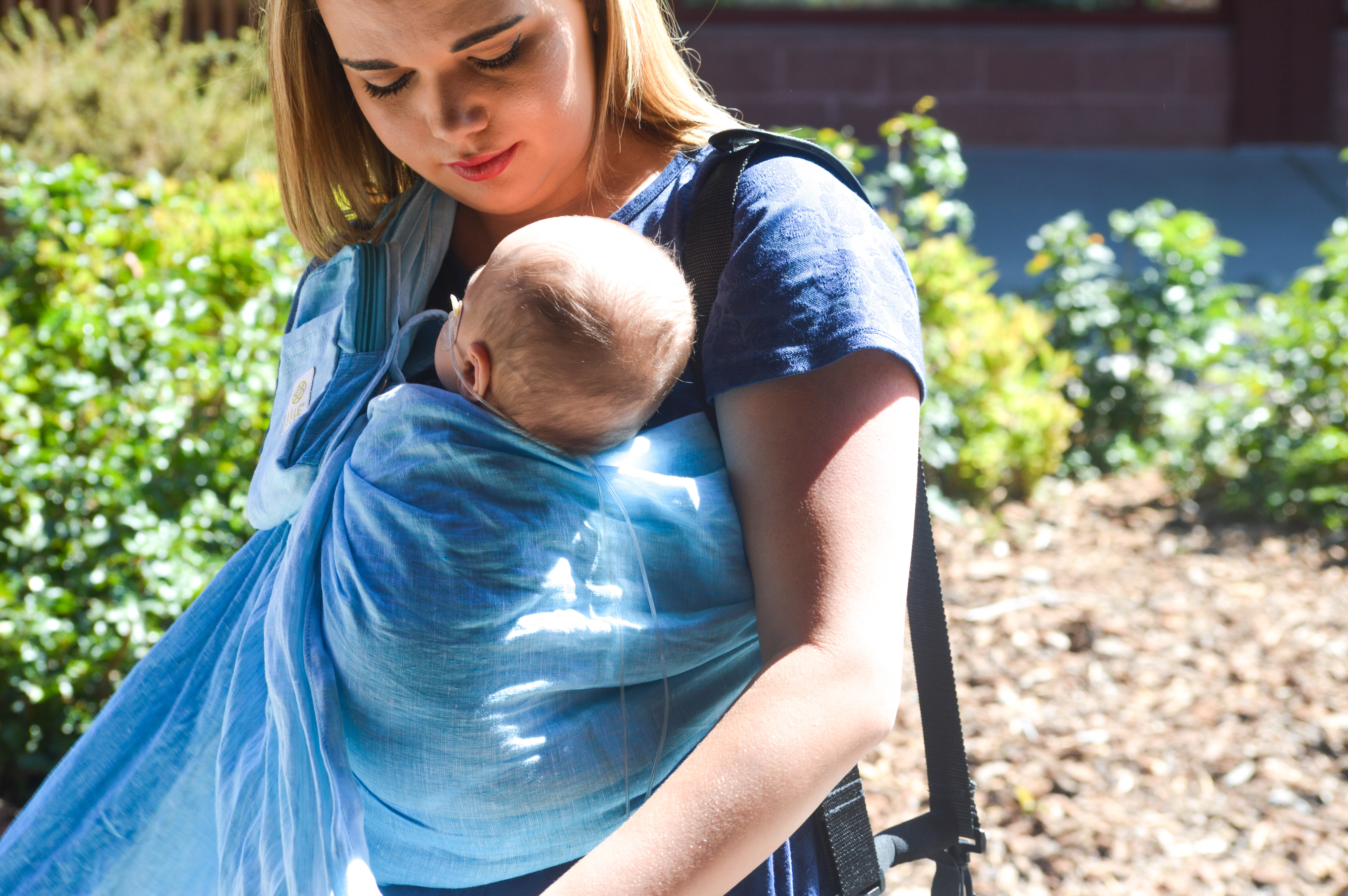 (You'll notice he's asleep in all of these pictures, that's not a coincidence!)
The LÍllébaby ring slings in particular are extremely convenient. You can't beat the little pocket at top, perfect for you phone, maybe a chapstick and your ID. Not having to carry a bag is the best! It makes babywearing with this particular sling a truly hands free experience. Nothing better!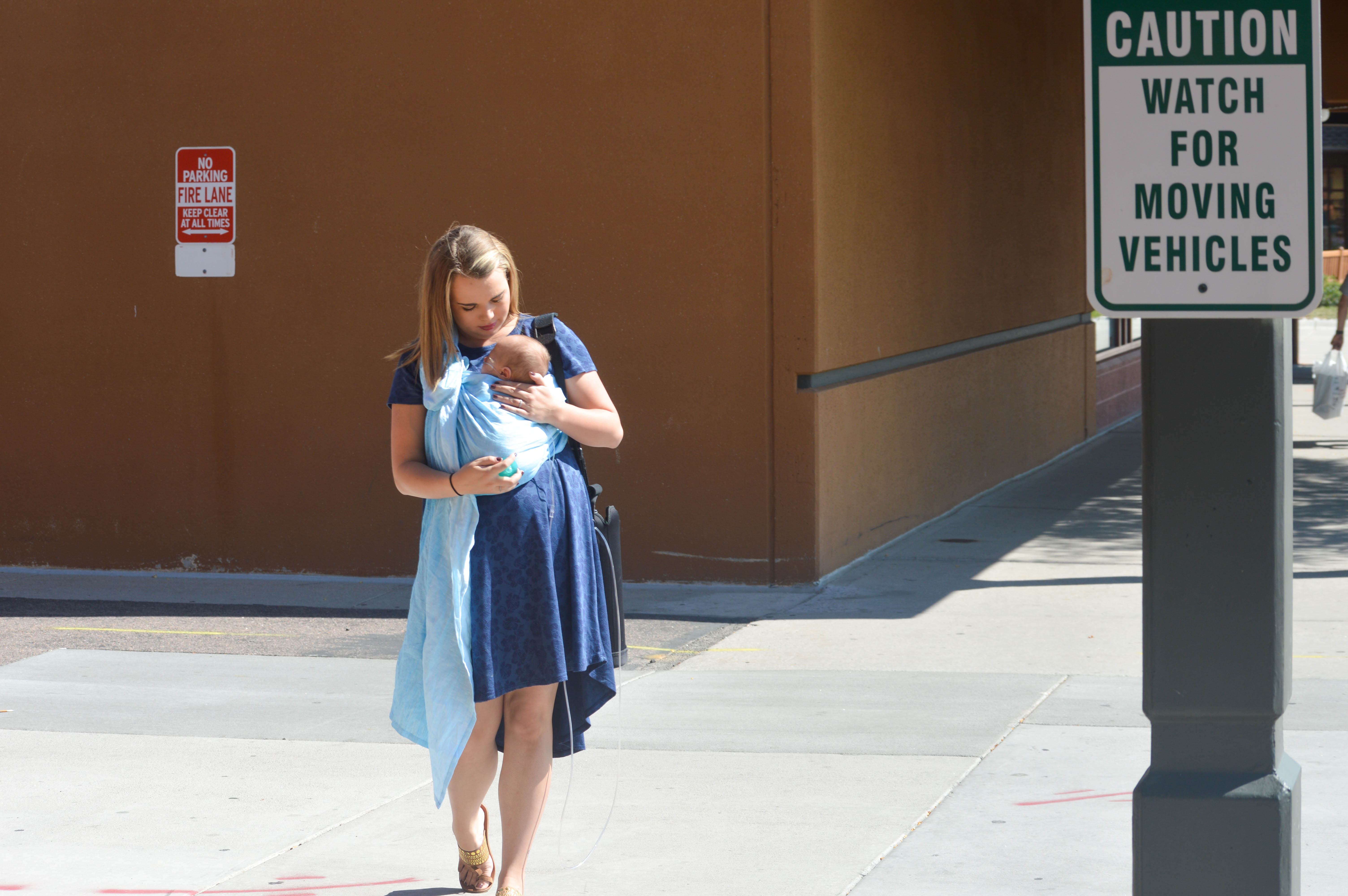 Also the colors offered are so gorgeous. I got mine in this beautiful Aqua and am in love with it. I get so many compliments whenever I wear it out. It's made out of linen which makes it so soft and very breathable. It doesn't feel too hot, even in the Summer! I've been using it since a few weeks ago (mid-August) and it kept me and Oliver cool and comfortable.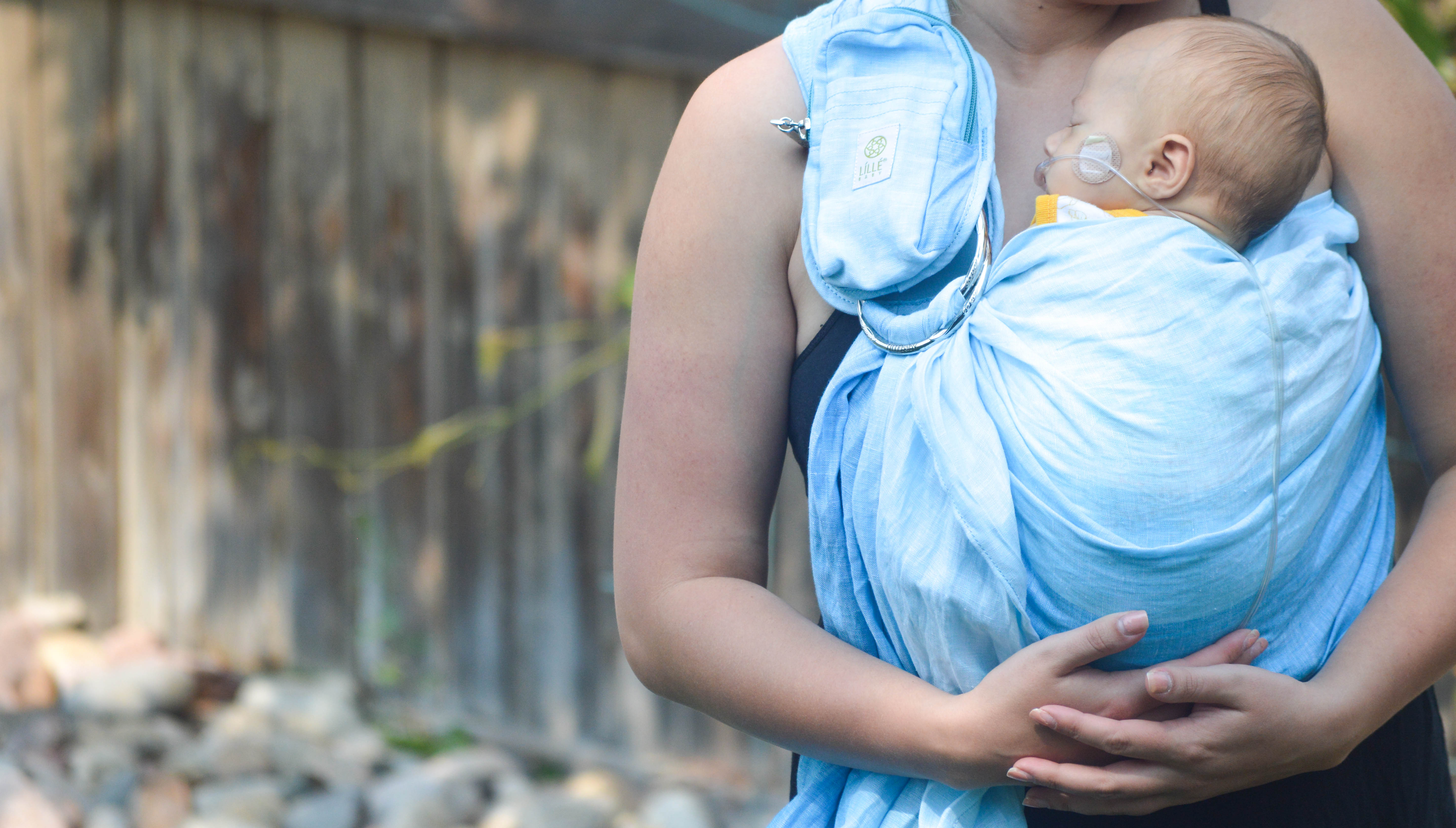 Do you wear your baby? What types of carries and carries do you love? Comment below!
And be sure to check out LÍllébaby ring slings:
| Shop | Facebook | Instagram | Twitter |
xoxo.
Save