Happy Wednesday!
It's been a while since I've done an installment of Operation: Get Dressed, but don't worry! I'm still doing my best to spend less time in yoga pants, and more time feeling good about myself. I started Operation: Get Dressed because I loved style. I loved getting dressed up and feeling cute and put together. And, for some reason, once I became a Mom, I lost sight of that. It was yoga pants, no make up, and messy hair every day, with a baby on my hip.
And you know what? I still have those days. And that's okay. But I've made it a point, to get ready every day. To value myself. And it makes me so happy when I do!
A few weeks ago, A brand called Lily Road and I decided to collaborate, and I'm so glad we did! Lily Road has such adorable clothes! Everything in their current collection is just perfect for fall.
I got a cute blue pleated maxi skirt, and an adorable floral dress. All the clothes offered by Lily Road are modest and high quality. They're also unique, I got complimented 4 times on the dress the day I wore it!
I styled the dress with gray boots, and a teething necklace from The Mama Tribe Designs.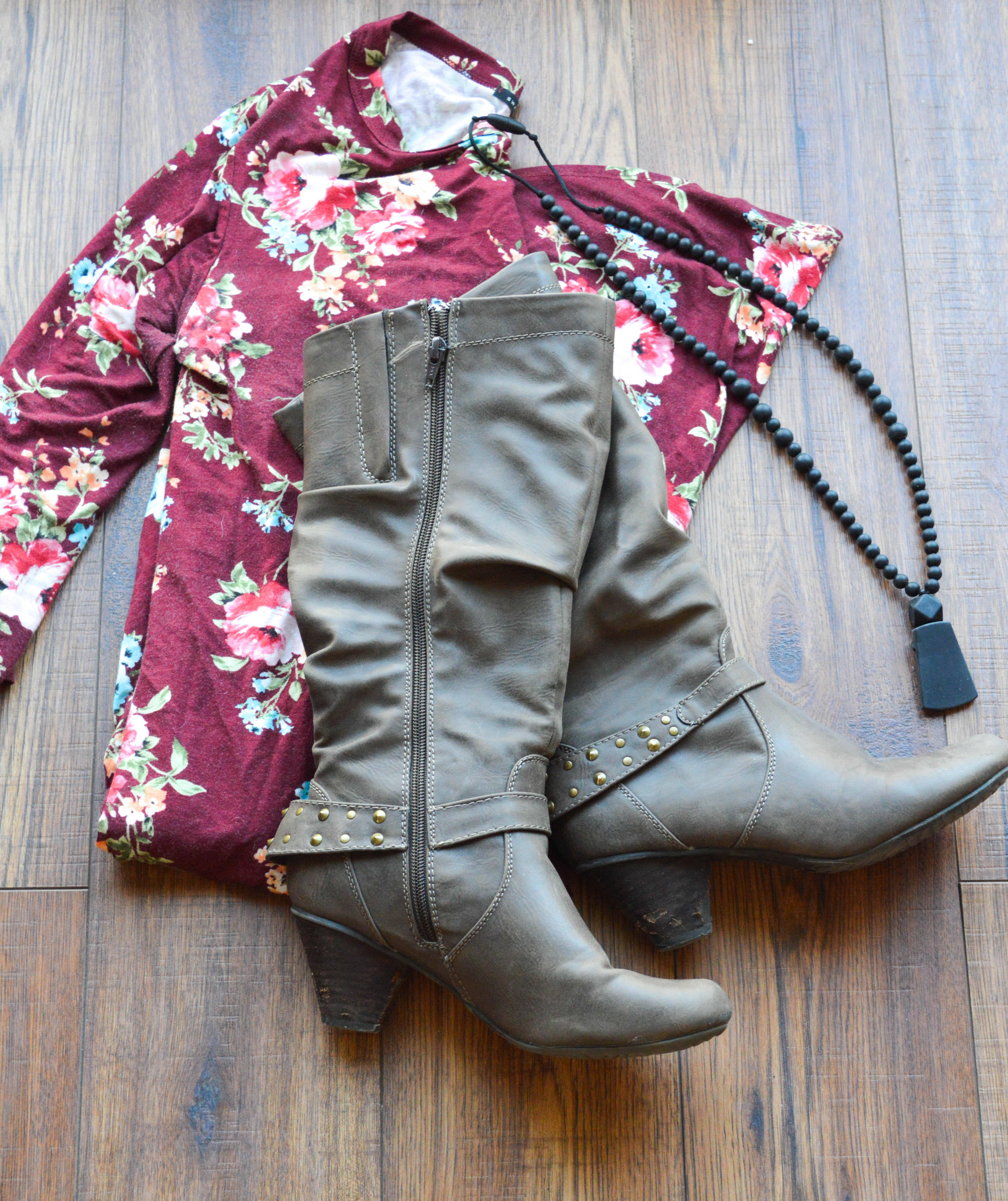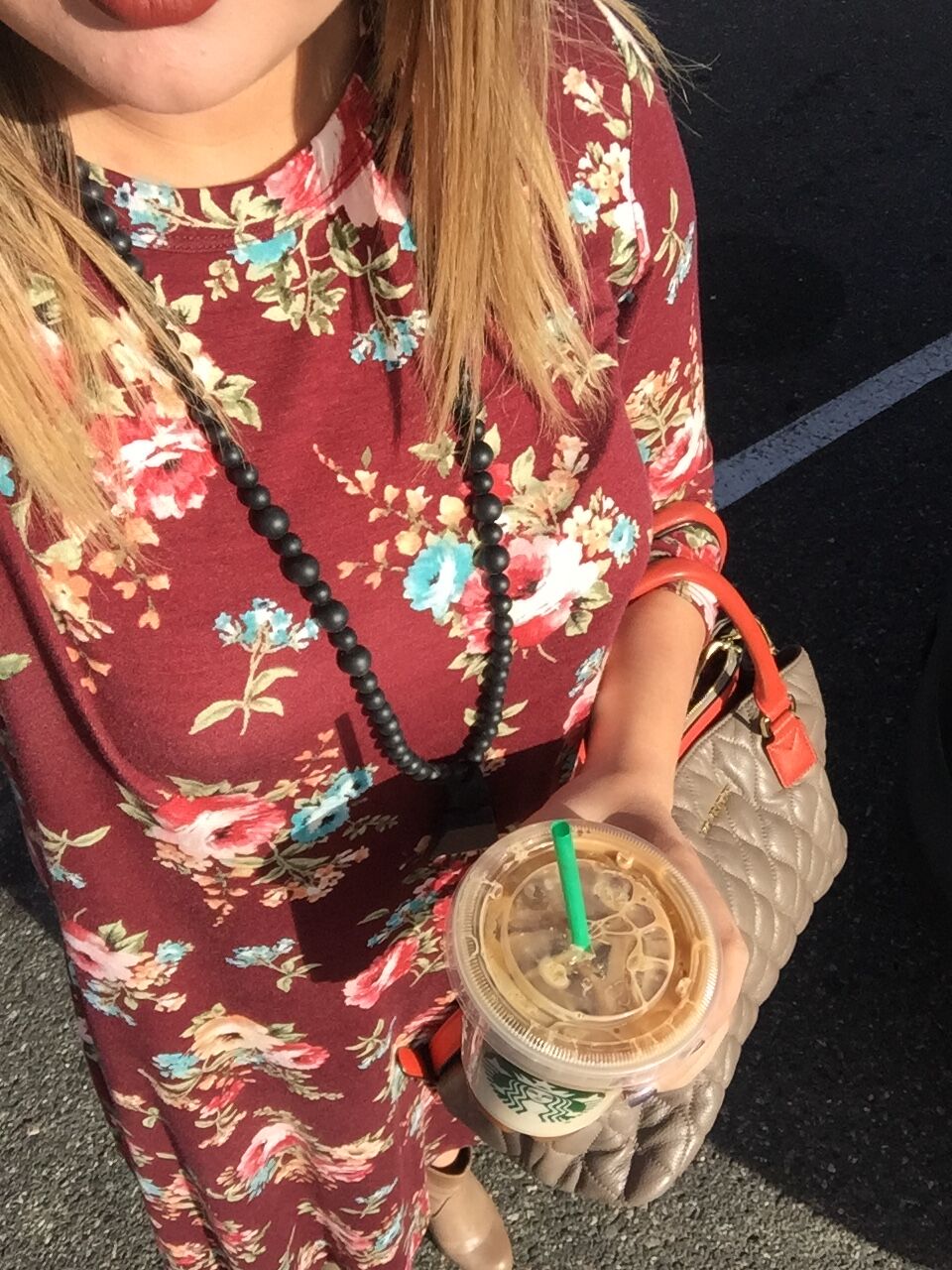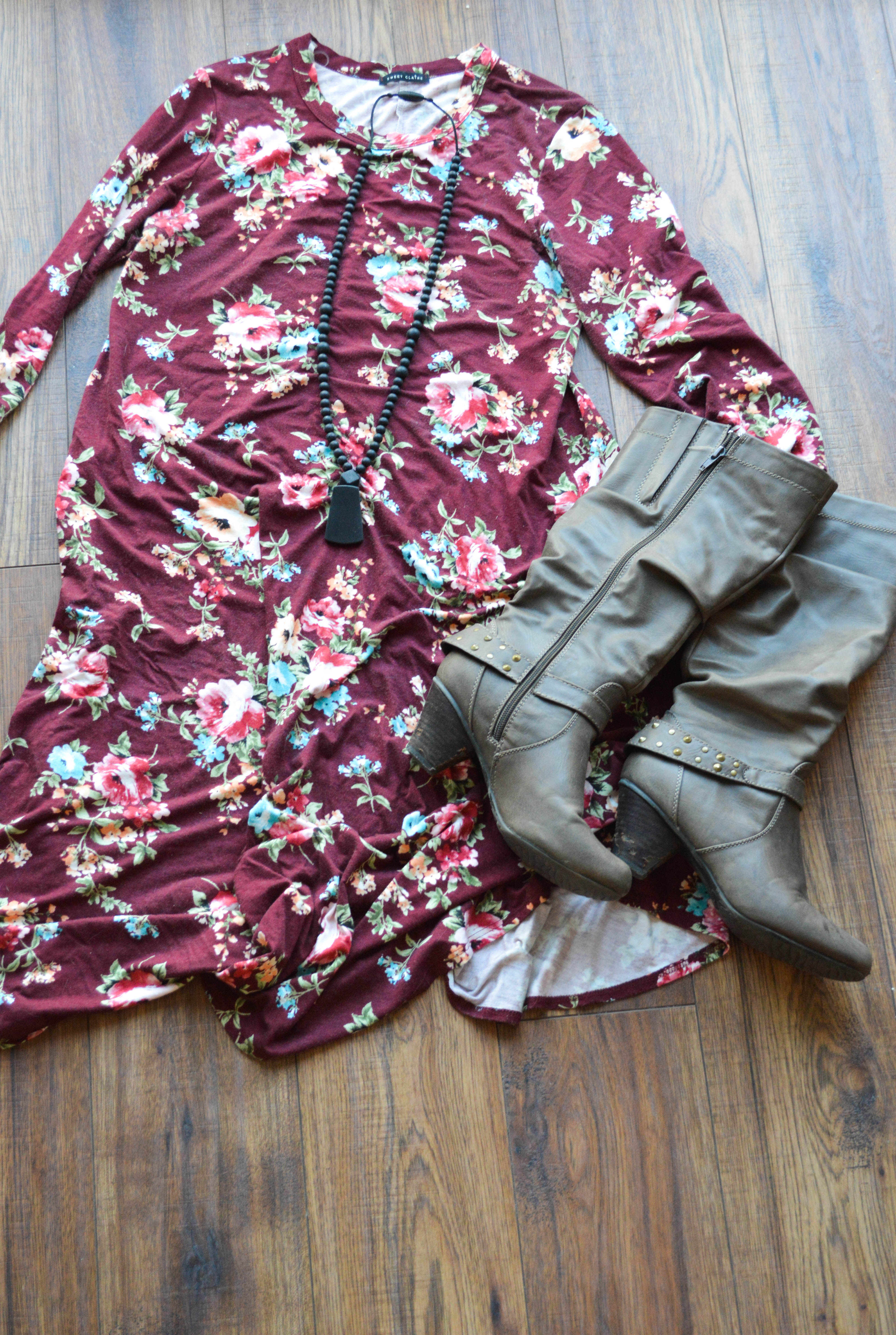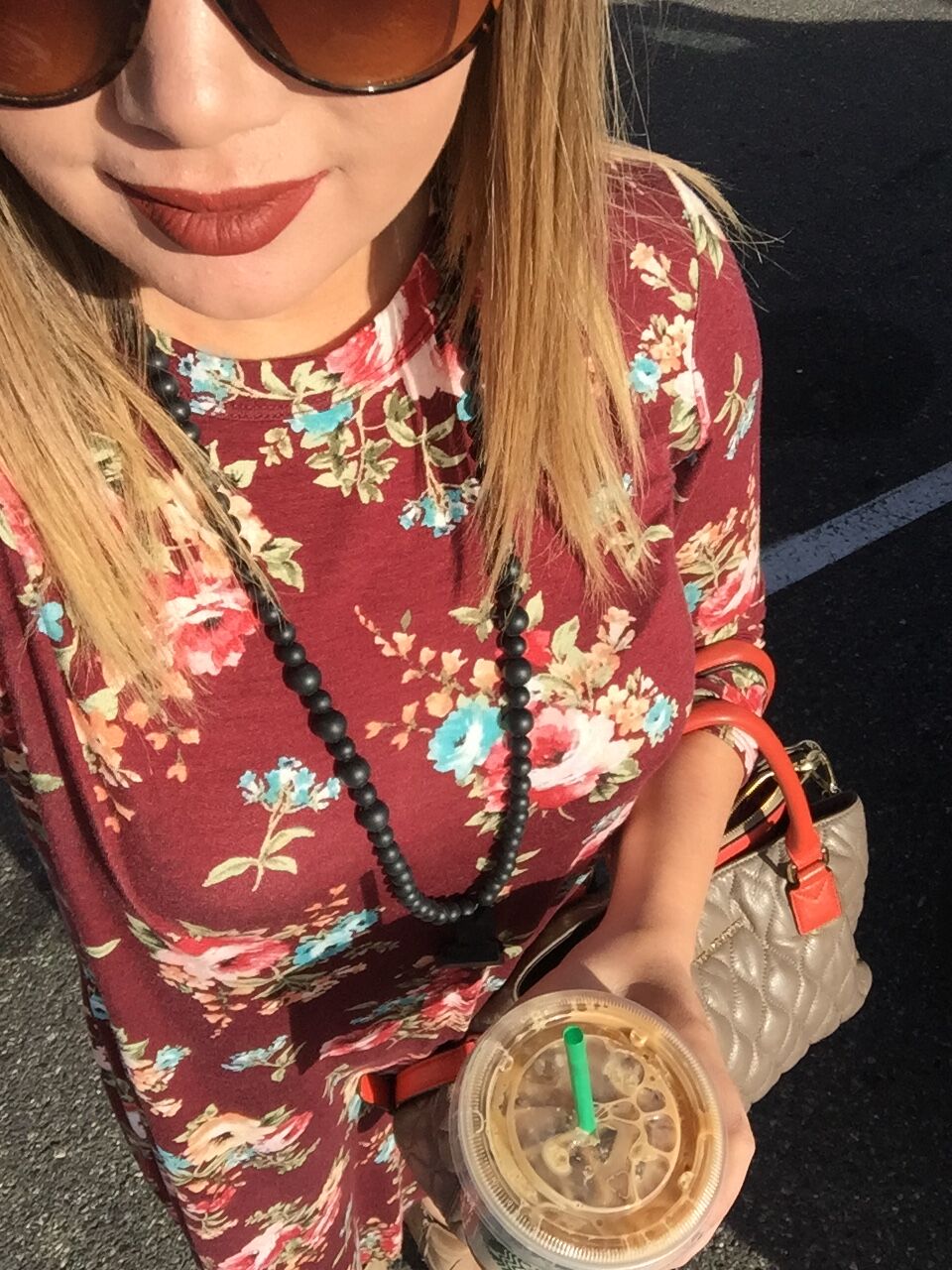 I styled the skirt with a plain gray tee, another necklace from The Mama Tribe Designs, and tan booties.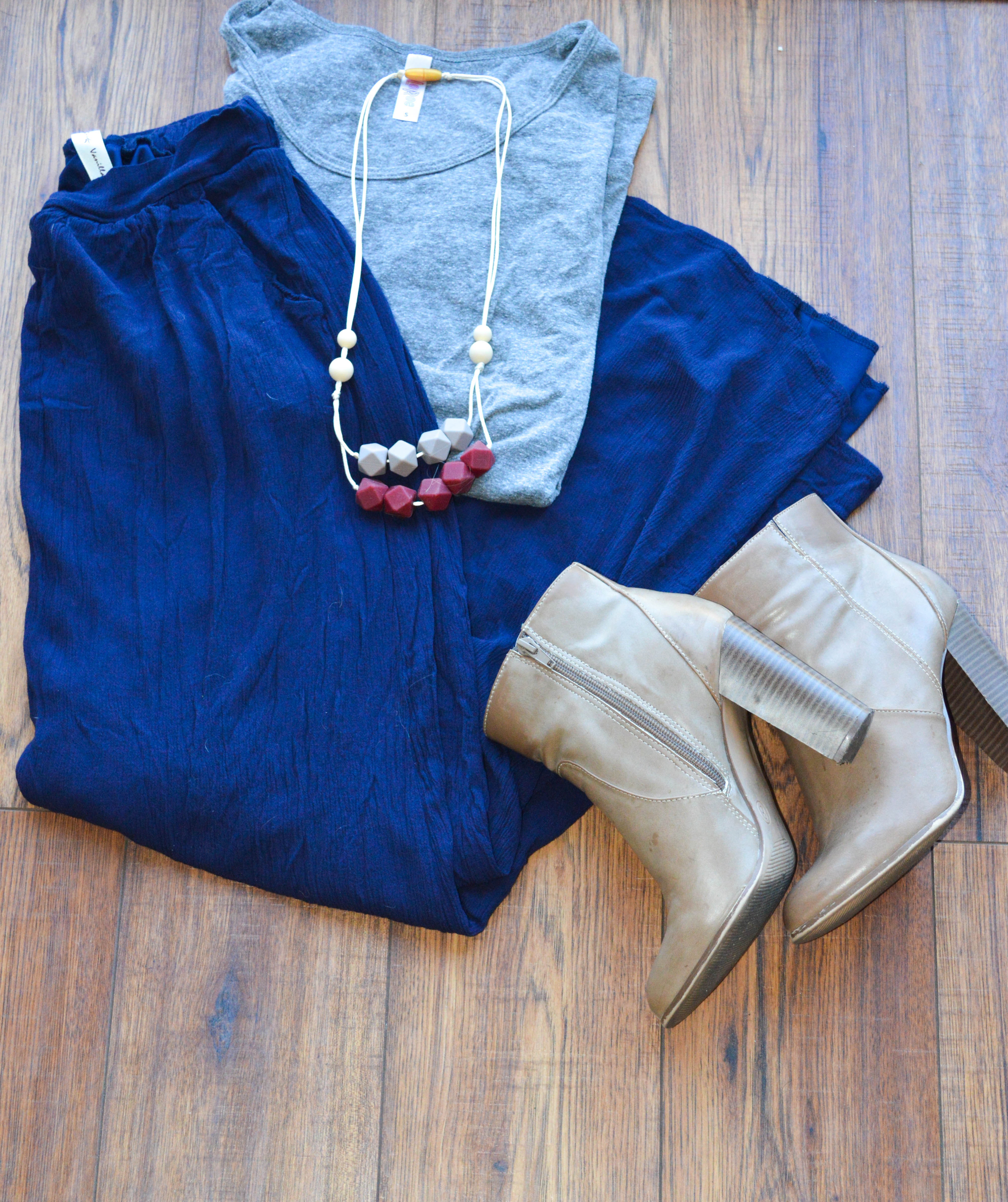 Lily Road wants every woman to feel beautiful. They have partnered with a local photography to start a really cool and unique project entitled "Lily Road Beauties"
We want women everywhere to feel beautiful no matter what road you are on. Each one of us walks the path of our own individual journey. At times that path can be easy and at others it can seem more difficult, but whether your path right now is one of ease or an uphill battle, we want you to know that you're not alone. We want to help women everywhere celebrate themselves, their strengths and their individual accomplishments. In short, we want to celebrate womanhood. You are doing better than you think you are. We want to help you realize the potential that is within each of you. We challenge each of you to love your selves and help others along the way.

 Kat Darling Photography has teamed up with Lily Road to highlight women just like you. Together we will share their inspirational stories as we give them a day of beauty. We are all honored and humbled to get to know these women. We want to share with them and all of you, just how beautiful we think you are, both inside and out. Thanks to Kat and Daniel we have these beautiful videos that tell each story and day of beauty.
(Source)
Be sure to check out Lily Road for adorable fall and winter style! And don't forget to get dressed every day, you are worth it!
Lily Road:
| Shop | Instagram | Facebook | Twitter |
The Mama Tribe Designs:
| Shop | Instagram | Facebook |