For the past 4 years of our marriage my husband and I haven't been watching football.
And not because we don't enjoy the sport. We both grew up with it and are actually huge fans of our respective teams. But when we first got married, in an effort to save money, we didn't get cable. And my husband's job required him to work a lot of weekends, so he was hardly ever off to watch the games anyway.
Every year as football season began my husband would say "this year is the year we're getting cable so that I can watch football!"
And yet, every year, we elected to save money instead because he was hardly ever off to watch the games anyways.
Recently, we went through some big life changes. My husband changed careers which was scary and super exciting all at once. His new job has extremely consistent hours. 9-5 every Monday thru Friday and every weekend off. And we moved over the summer and have cable in our new apartment.
So we've actually been watching football together and really enjoying it! We often venture up to my parent's and watch as a family and have a lot of fun! Now that we officially have weekends off to spend together as a family, I've been trying to make sure we do fun things and keep it special. A super simple, easy, and inexpensive way to have a fun weekend is to create a fun snack spread while you're watching the game.
It feels more like and official family get together rather than just a lazy Sunday afternoon watching the game, if you add snacks!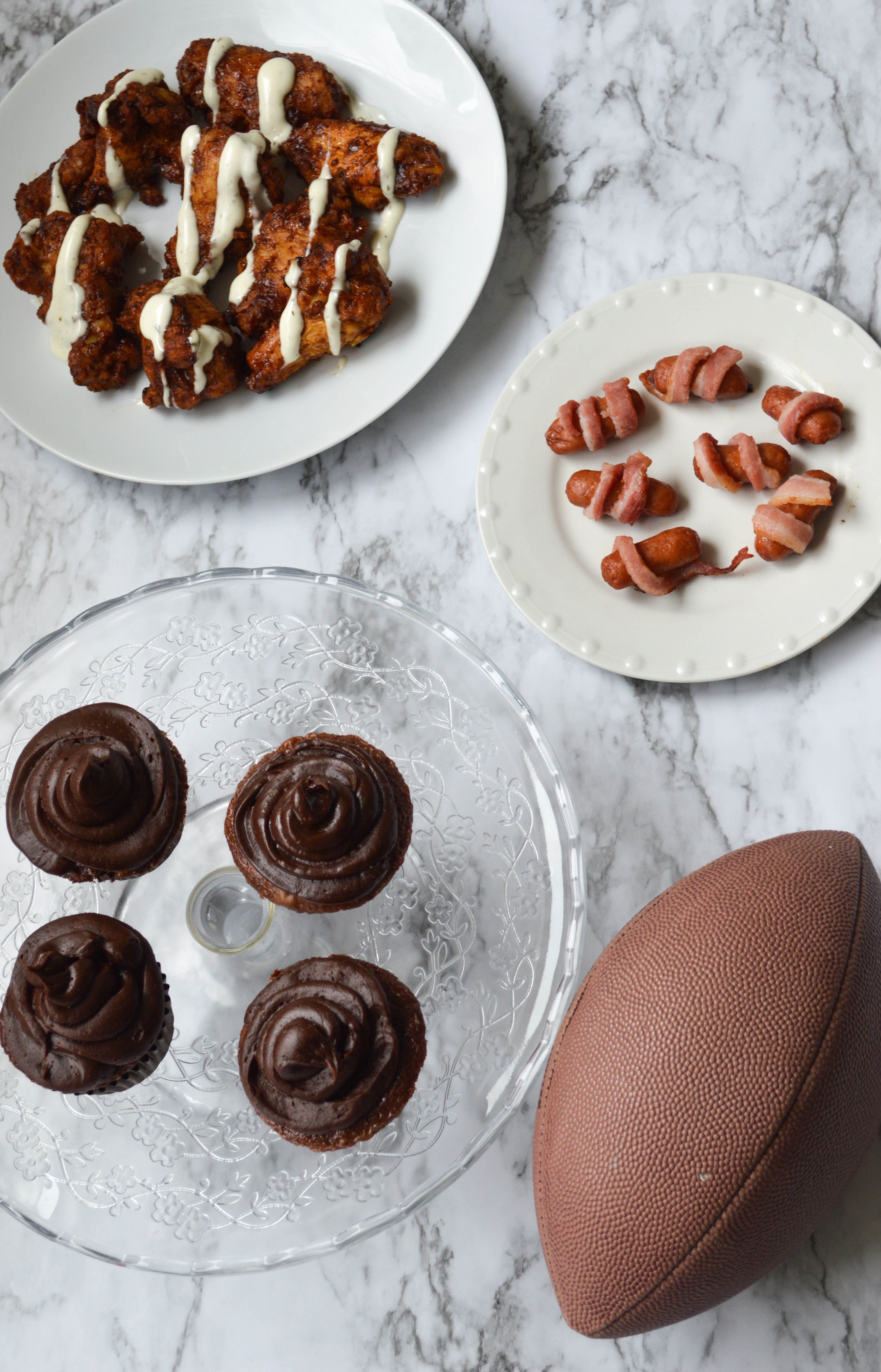 I like to head to my local Walmart to pick up Tyson products to complete my spread. Walmart has everything you need for game day at great  prices. Walmart makes everything so easy and convenient and I love that there's one in almost every city!
The Tyson® Any'tizers® Wings are one of my favorite easy appetizers and I purchase them for almost every event I host (last year, I even served them on Christmas Eve and everyone raved about them!). My favorite is the honey barbeque flavor with a drizzle of ranch. Wings are the perfect football snack. So easy and yummy and they don't require utensils!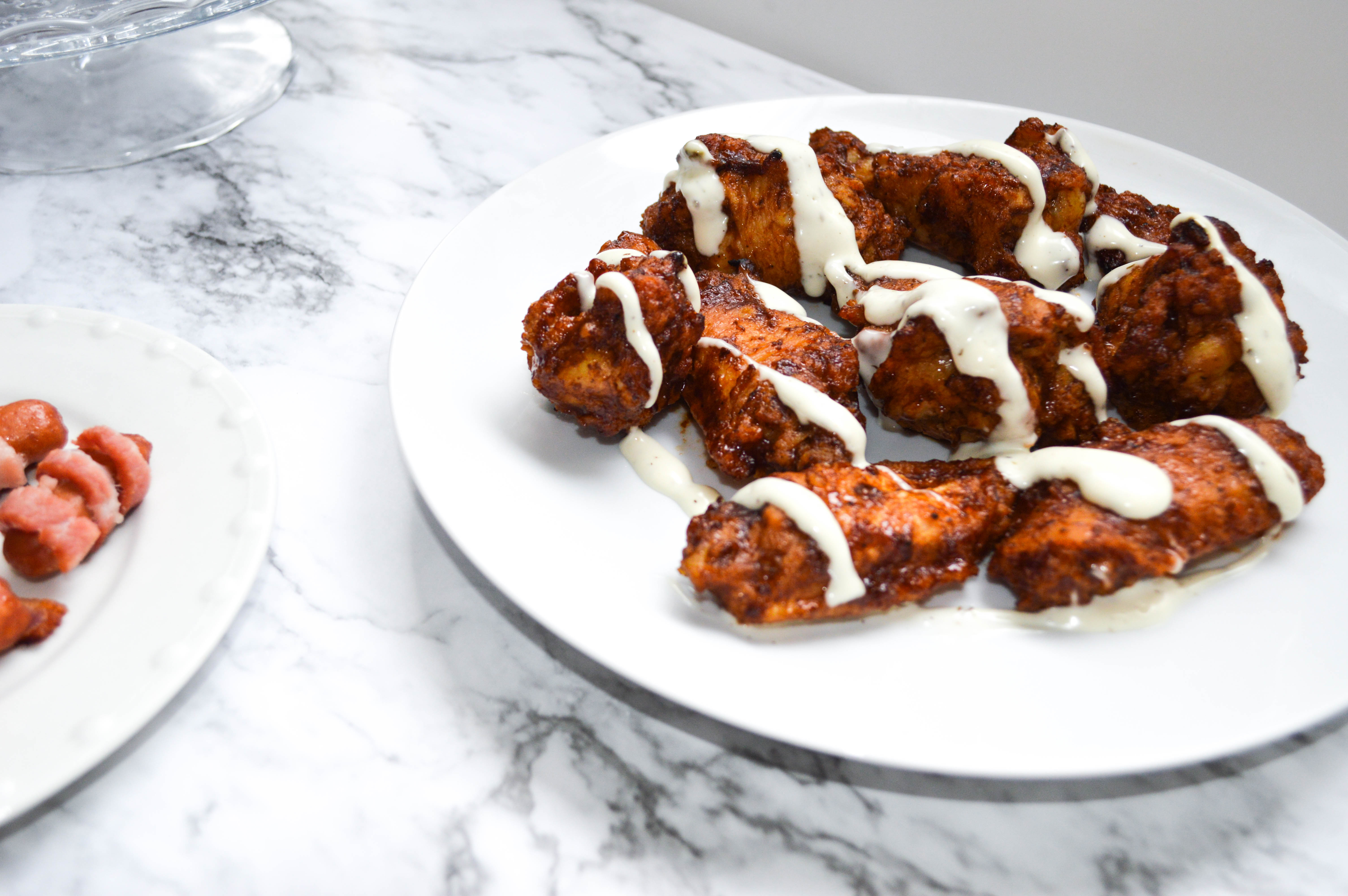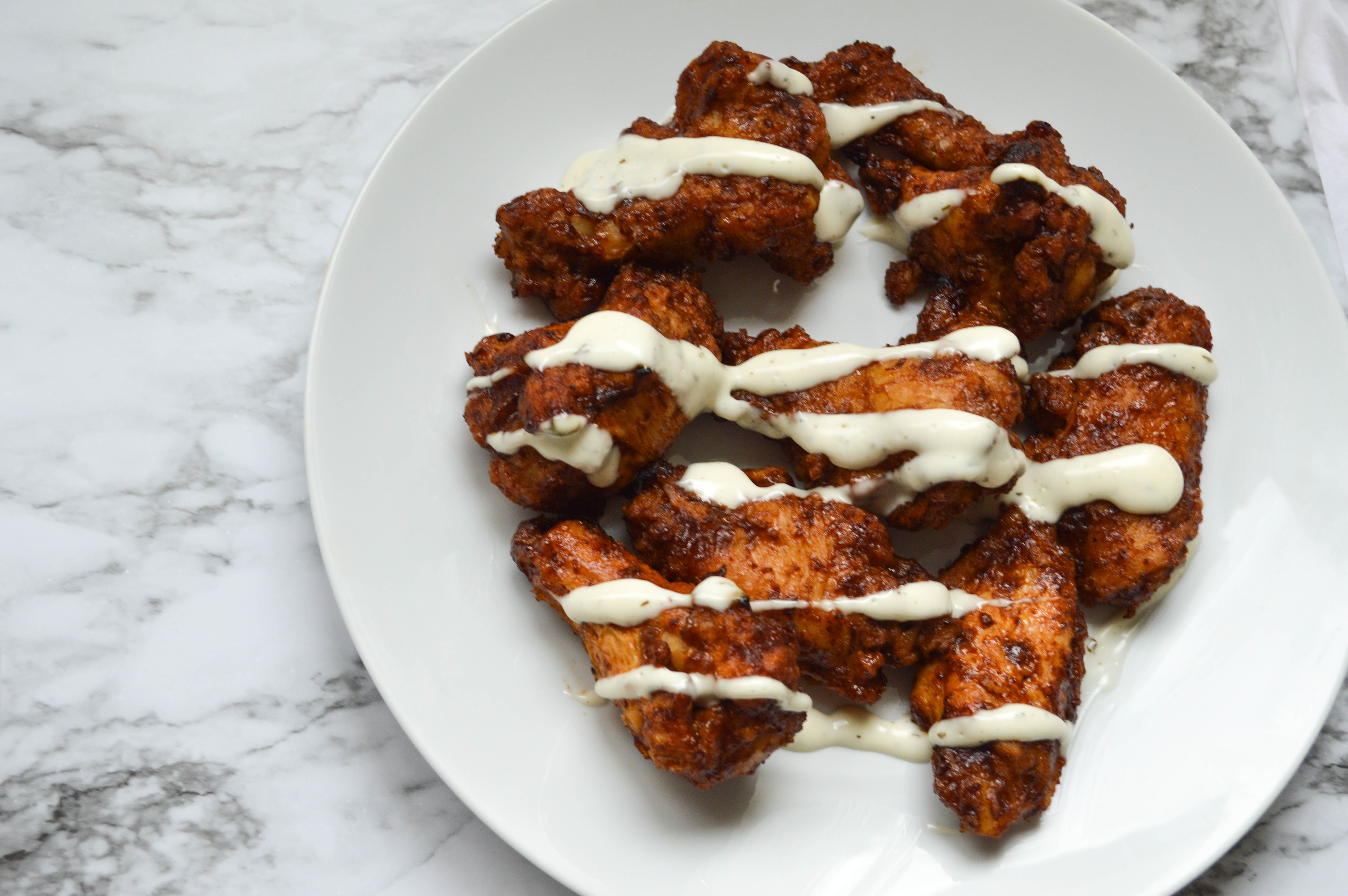 Another easy, yet delicious finger food snack is bacon wrapped Hillshire Farm® Lit'l Smokies® Smoked Sausage. Lit'l Smokies® Smoked Sausages are one of my favorite game day snacks because they are absolutely bursting with flavor. But, wrap them in bacon and they become even more delicious!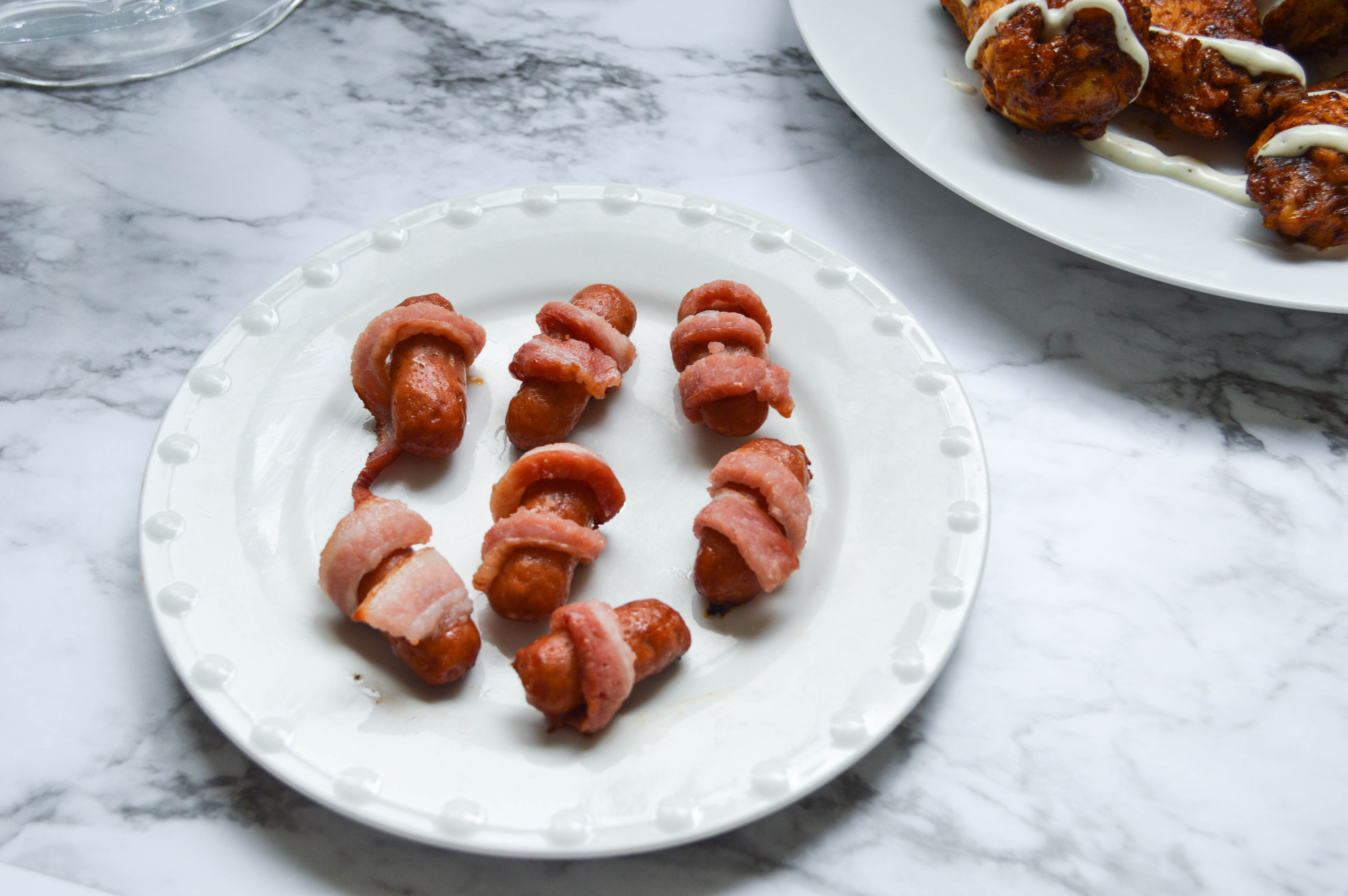 Bacon Wrapped Lit'l Smokies®
You'll need:
Pre-heat oven to 425 degrees
Cut bacon into thin, vertical strips
Wrap bacon strips around the Smoked Sausages and place on baking sheet
Bake for 10 minutes or until bacon reaches your desired crispiness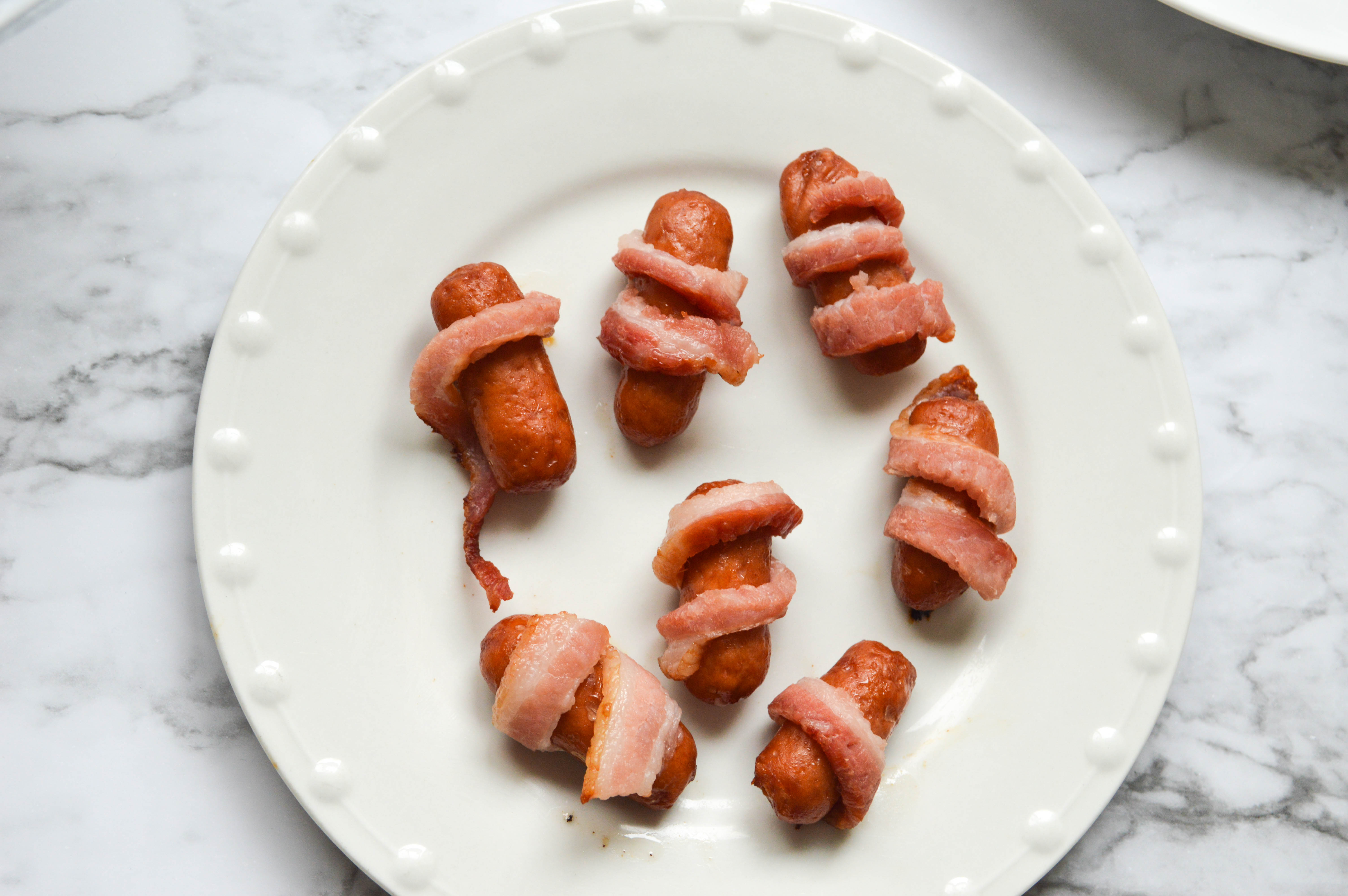 For a sweet treat, you can't go wrong with chocolate football cupcakes. We picked up some football-themed liners, also at Walmart to make our desserts extra festive!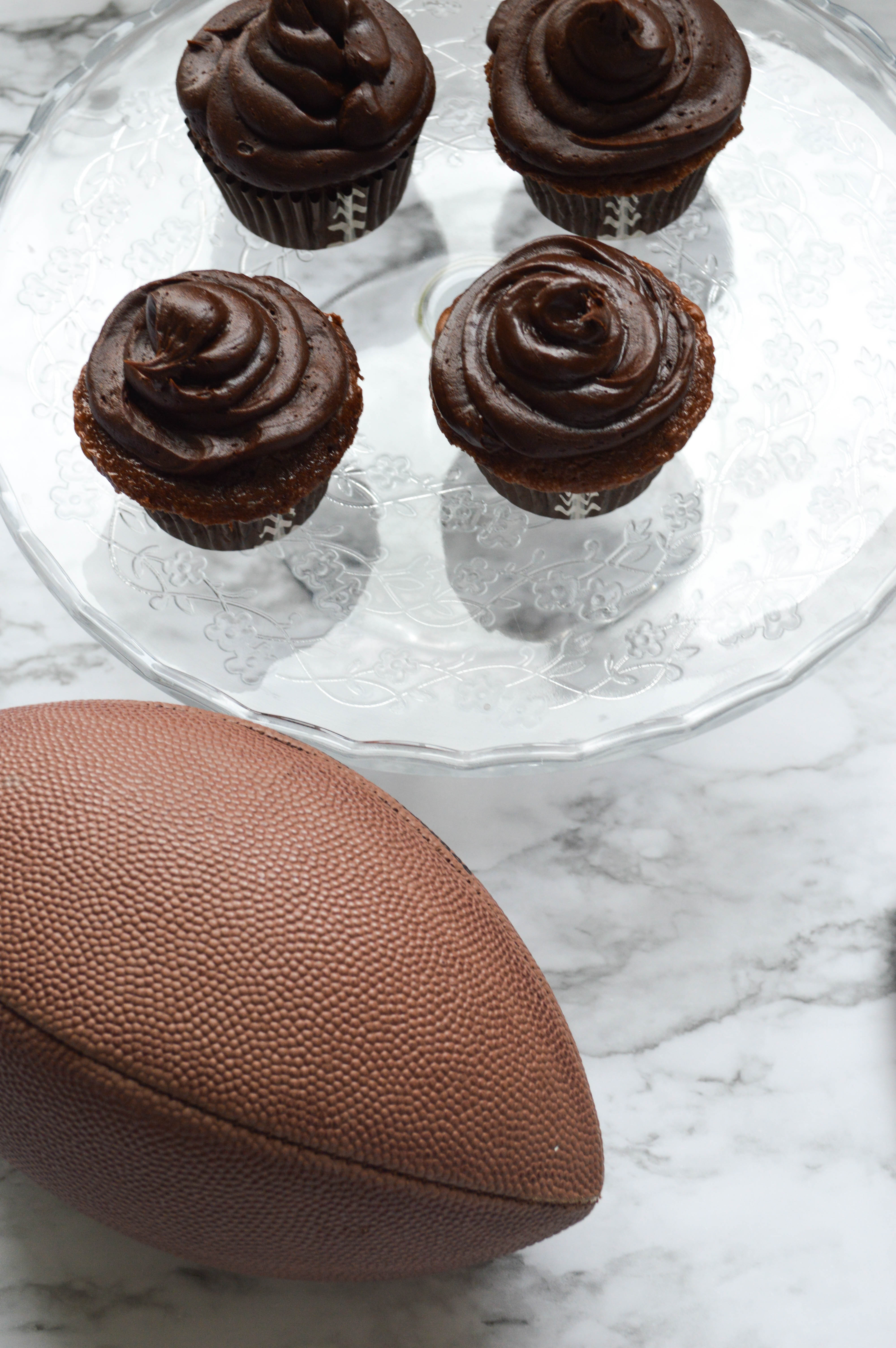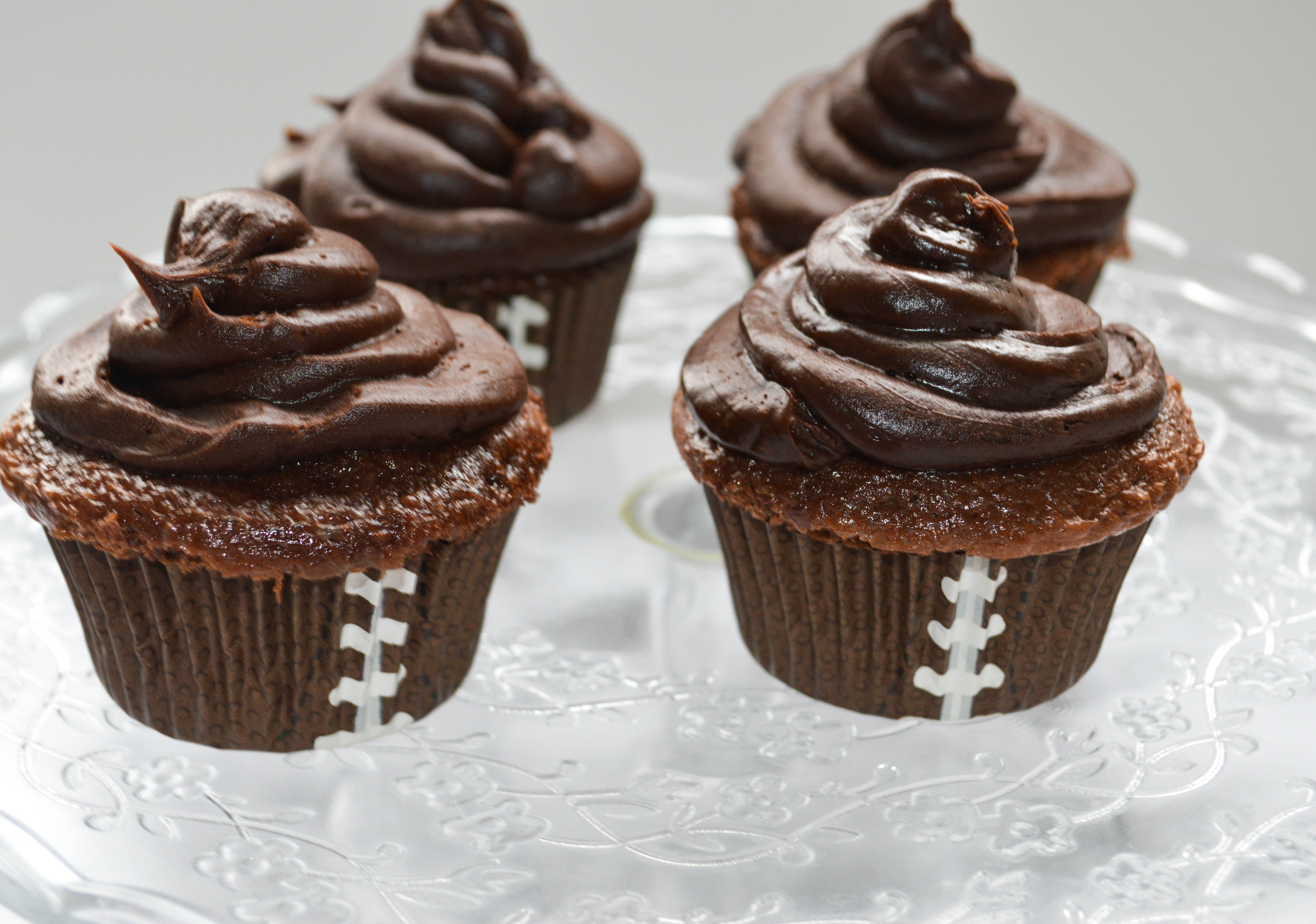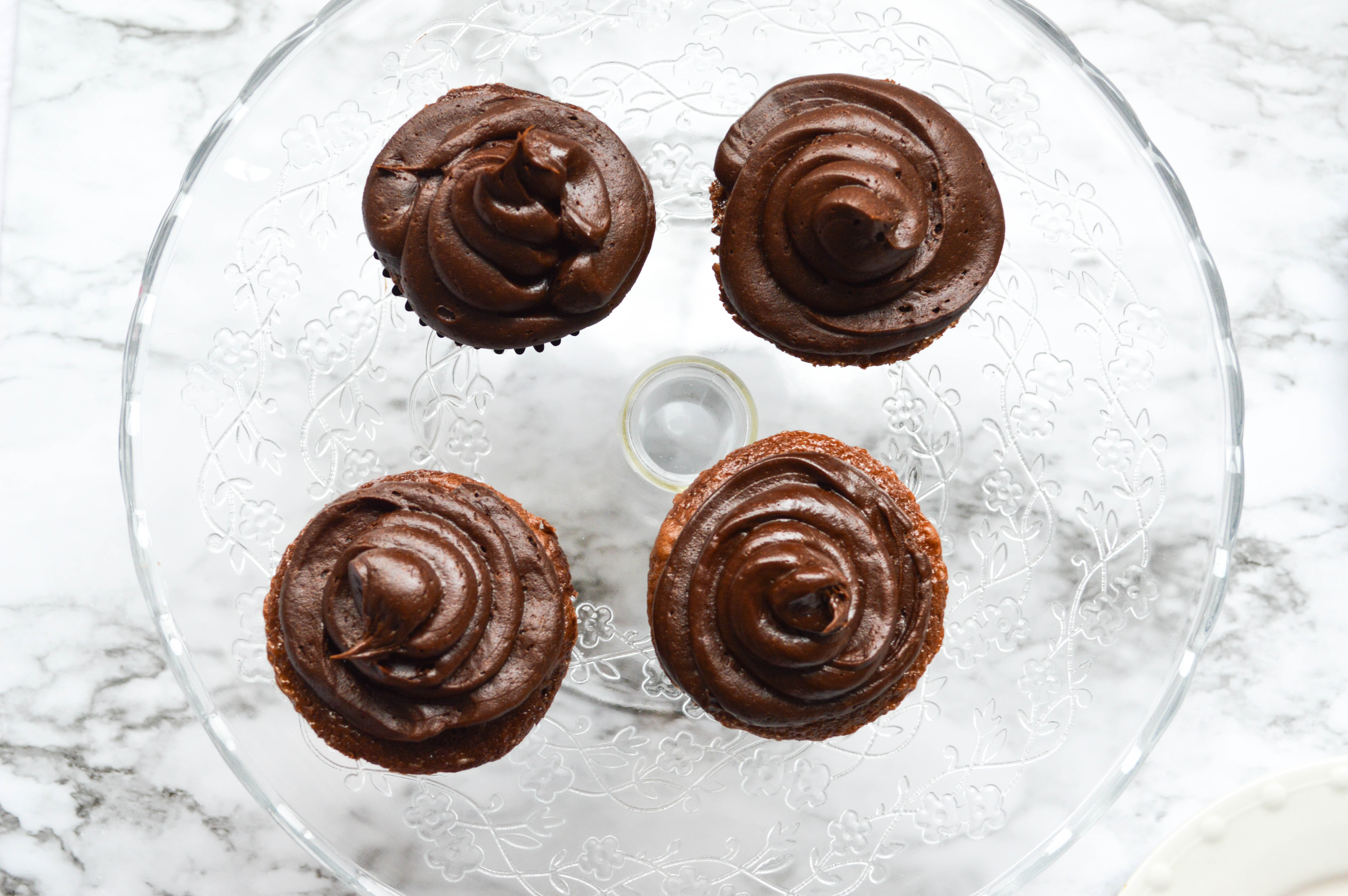 Now that we have our weekends to hang out as a family, I really look forward to hanging out and watching football on Sundays. It's so great to just be together, enjoy each other's company, and watch the game. It doesn't get better than that!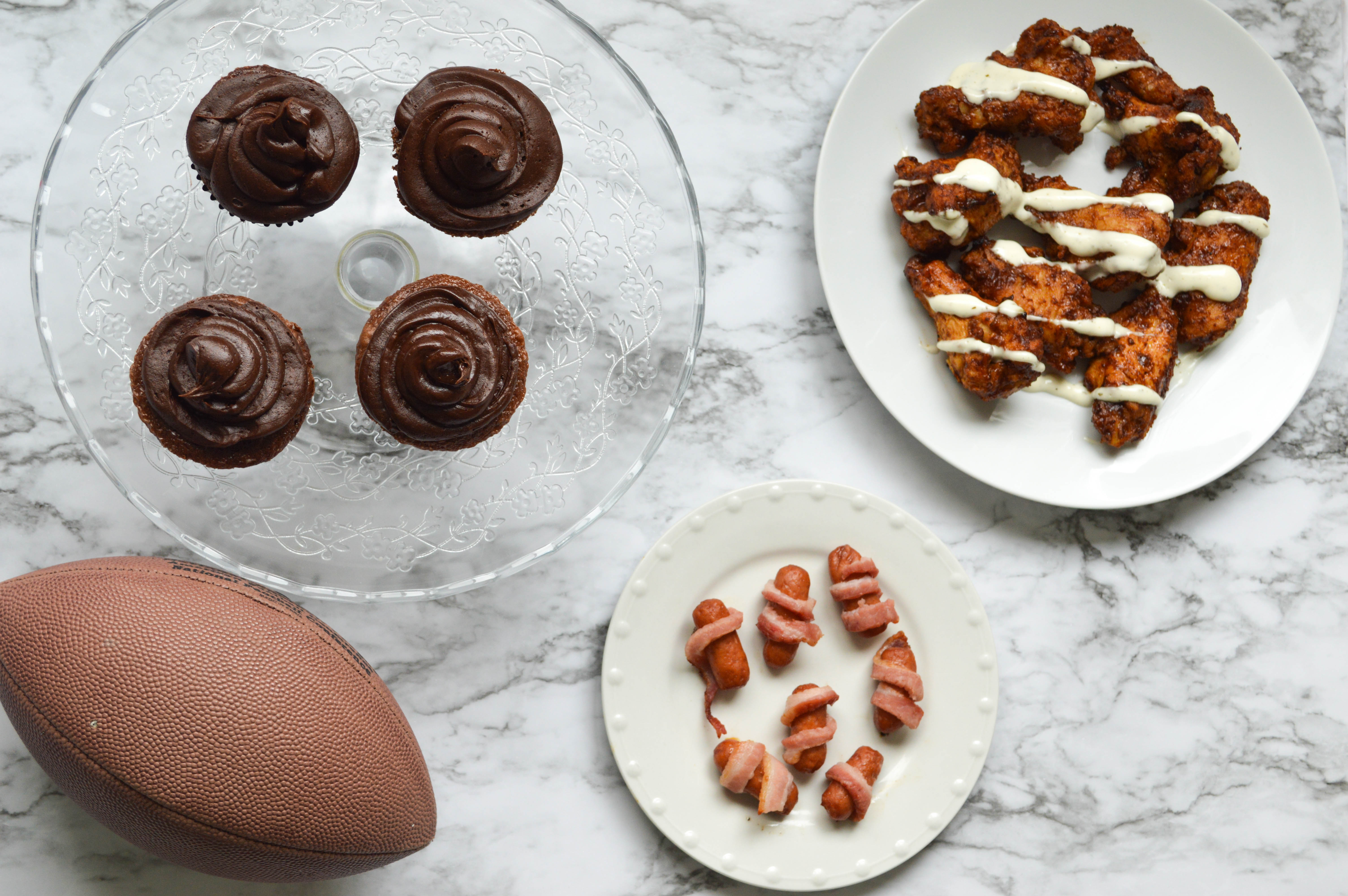 Check out the spread here:
xoxo.
Save