Disclaimer: This post is in collaboration with Feld Entertainment. All opinions are my own. Please visit my disclaimer page for more information.
Okay everyone, Disney on Ice was so much fun this year!
We had been hyping it up to Sawyer all week. By the time we loaded up the car to go to the show he could barely contain himself. "I'm going to see MICKEY MOUSE!!!" he kept screaming. It was so fun to see him so excited.
Once we arrived at the venue and found our seats, we waited for the show to start. Sawyer kept asking where Mickey was and it was so cute! They had a few figure skaters come out and do a little pre-show and they were very good and entertaining!
When the show started, out came Mickey and Minnie and all their friends and my boys went nuts for it. Even Oliver was pretty enamored with all the lights and colors and sounds, he loved it! The venue does not allow flash photography so all the pictures in this post are from my phone! Luckily, we had a pretty great view.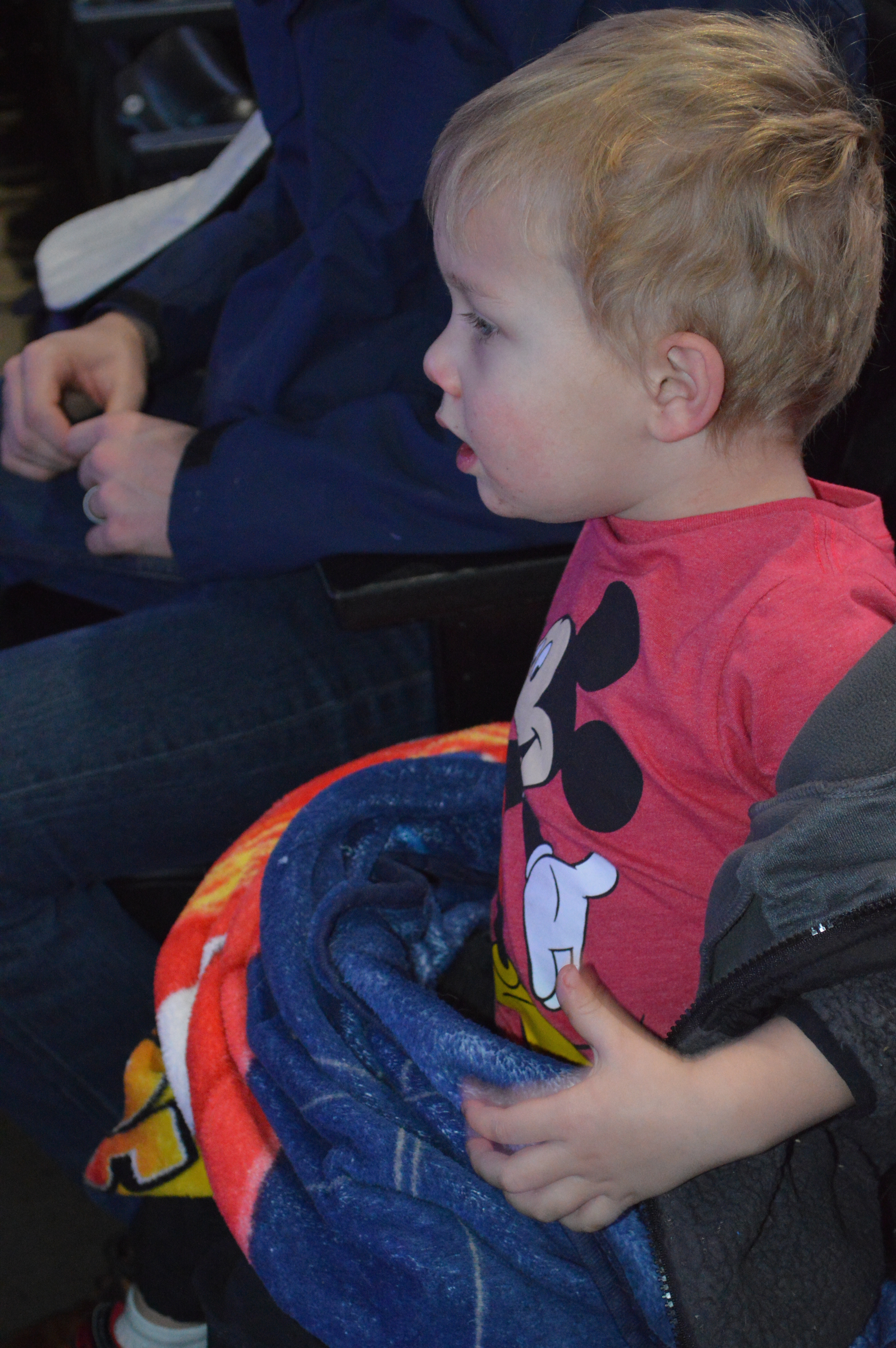 This particular show included Mickey, Minnie and friends, the characters from inside out, every single Disney princess, Olaf, Anna, Kristoff, and Elsa, the characters from Toy Story, and the characters from Finding Dory!
It had a little bit of everything and something every child would enjoy! I personally loved the parts with the princesses. They were so incredibly choreographed and the music was amazing. I even got a little emotional. It was all just so beautiful. Sawyer was pretty bored during the "girly" parts and even asked if we could go home, ha! I assured him that Mickey would be back soon.
One of the most entertaining parts of the show is when they did a scene from Fantasia. They had all the dancing brooms come out and it was so enthralling. I really enjoyed that choreography most and the broom costumes were just so cool! The story itself went over the kid's heads but they loved seeing Mickey on stage for so long.
They did the entire story of Frozen and it was beautiful. Sawyer is a big fan of Olaf so that part was especially fun for him. I thought that part of the performance was amazing. The way they "built" the ice castle for Let It Go was incredible and so fun!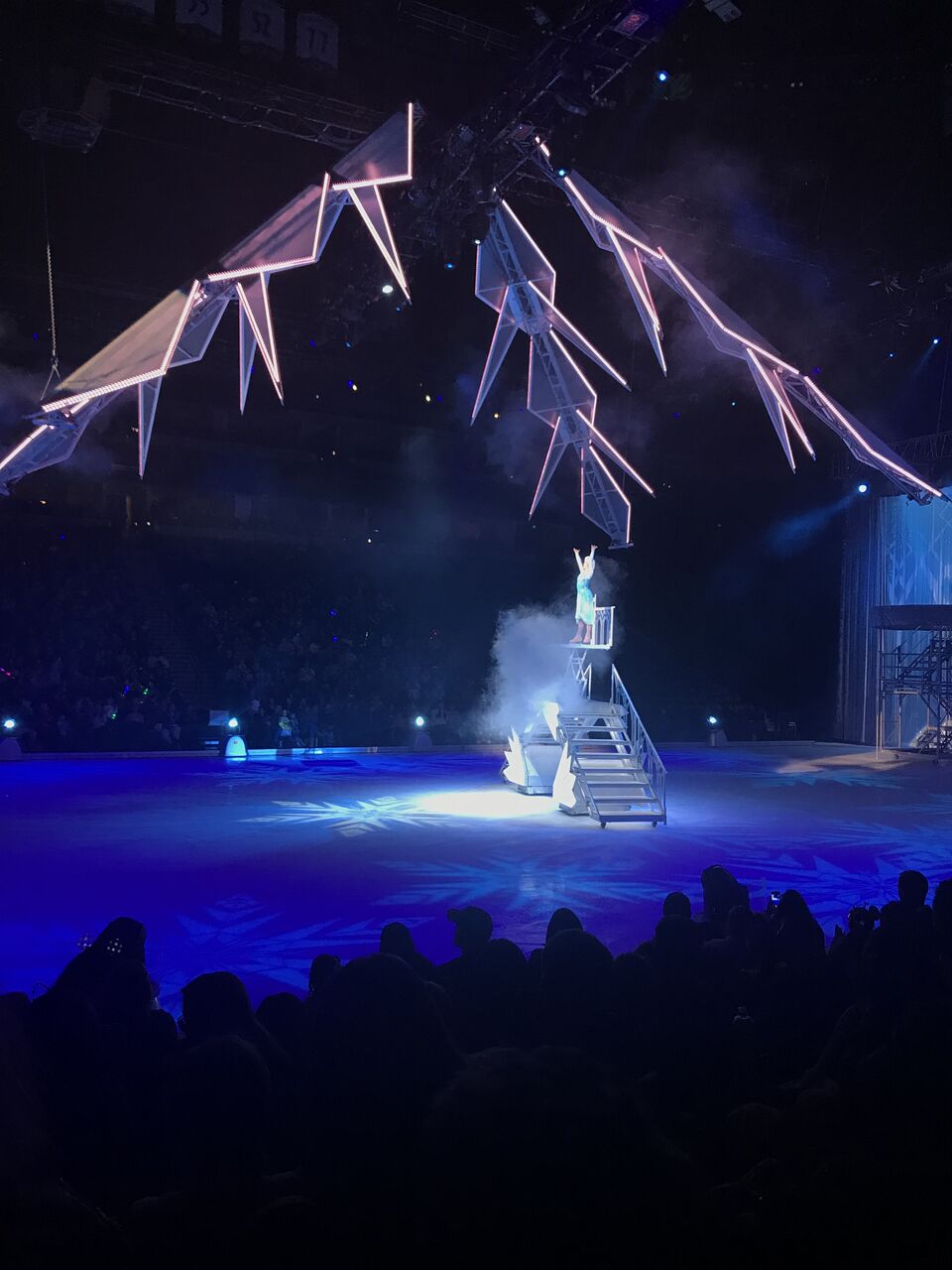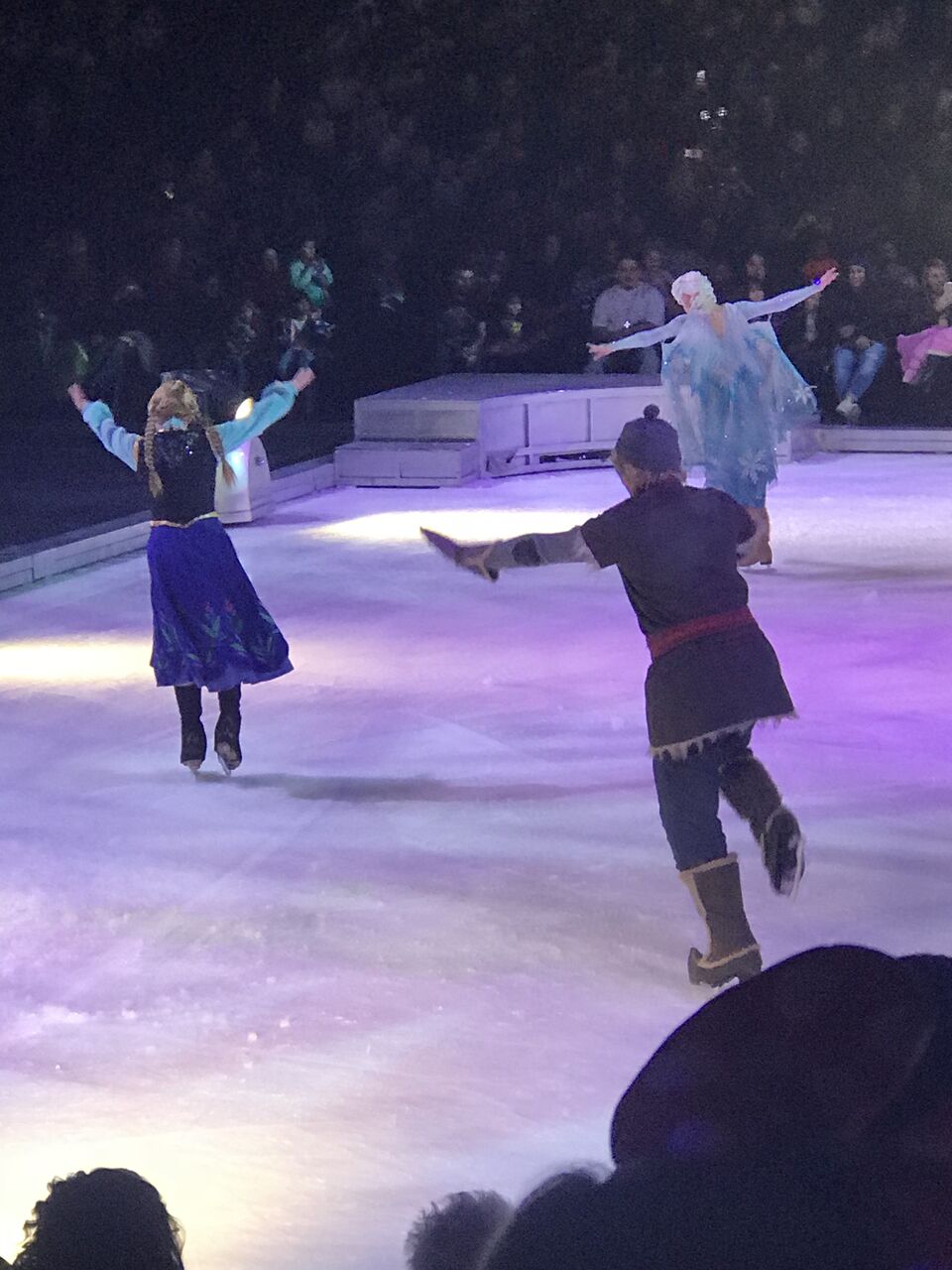 They also did the entire story of Finding Dory which we really enjoyed. Sawyer has seen the movie multiple times and often requests it at "quiet time" so I knew this part of the show would be a hit. I thought the costumes for this portion were incredibly creative, especially Mr. Ray! And Hank was huge! These characters were a lot of fun and the performers so talented. I loved how they really took the time to make the scenery move for this portion, they were supposed to be underwater after all and the backdrops were so impressive!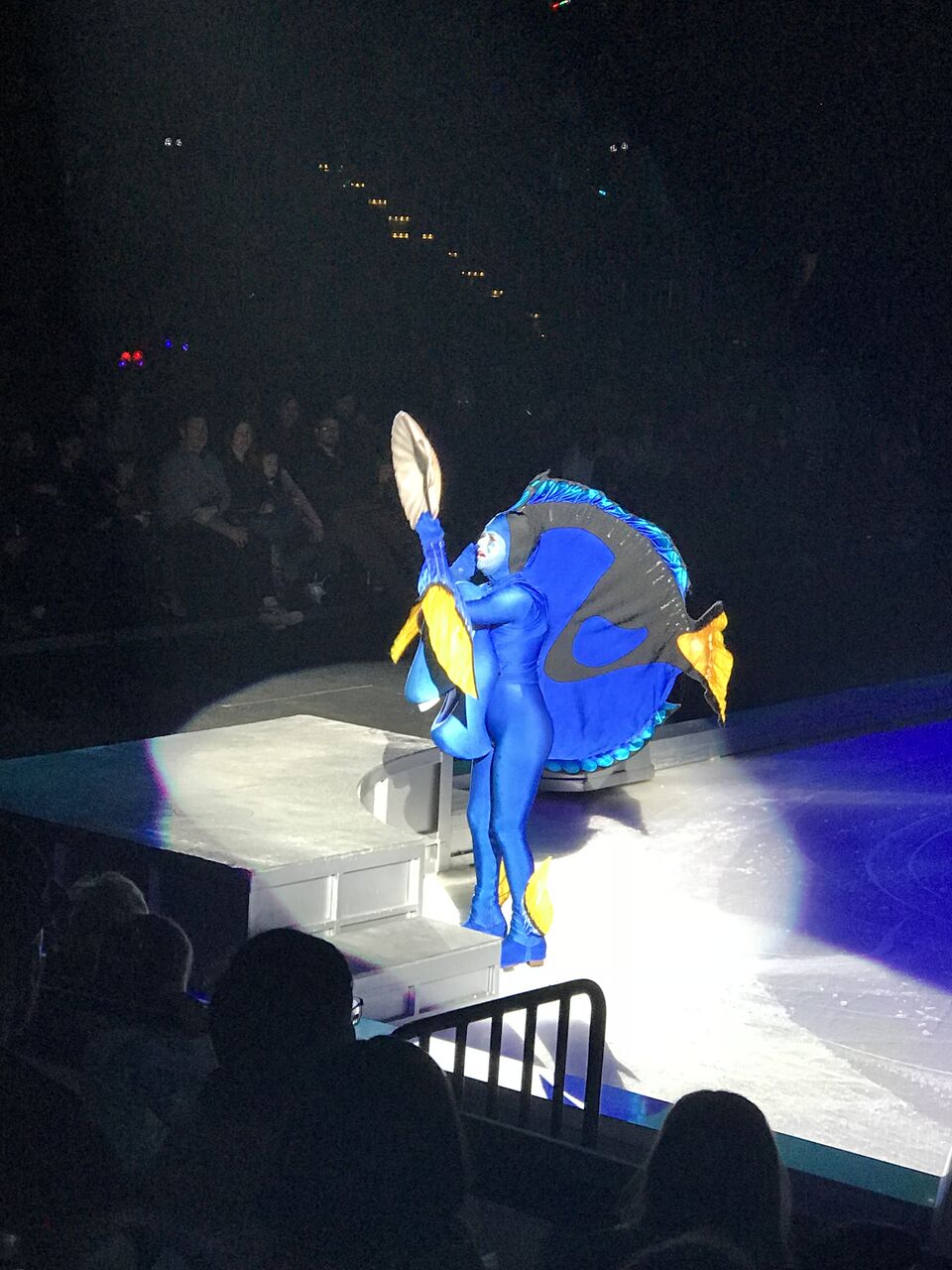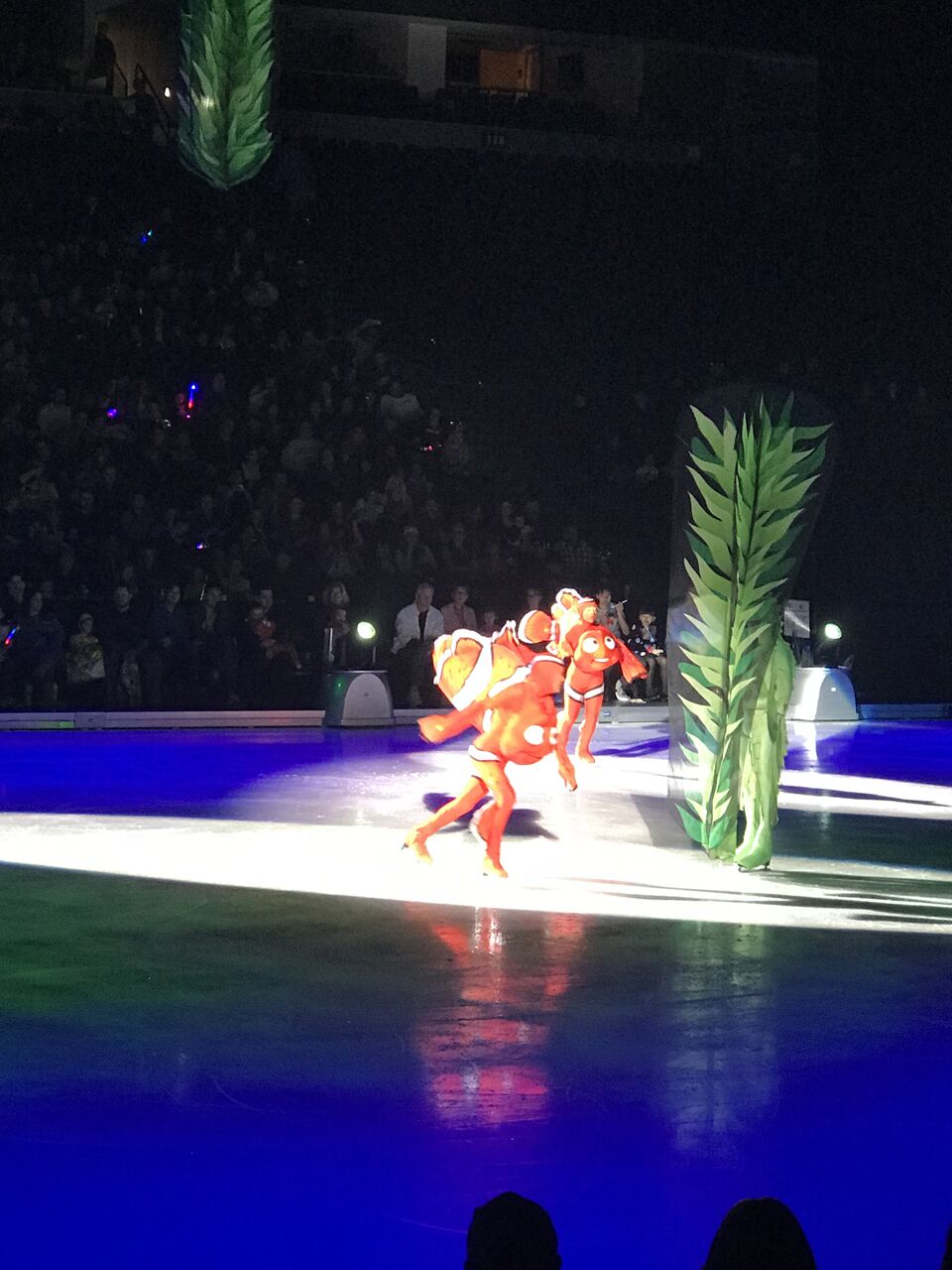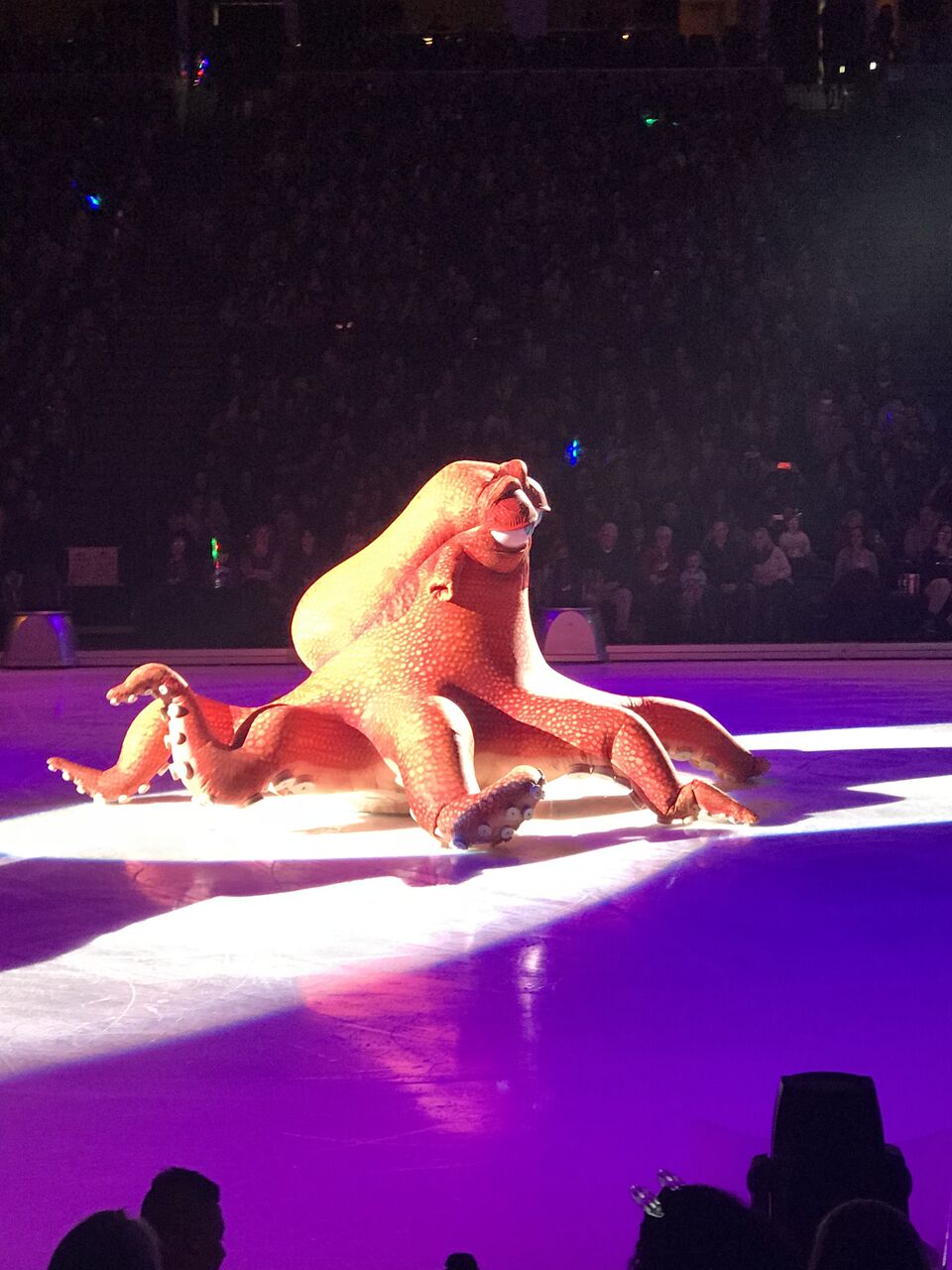 At the end, all the characters came out for the grand finale, including the Toy Story characters. Buzz was quite the skater! And there was a giant ham…on skates! It was so impressive. There must have been 2 people in that costume to make up the 4 legs, skating in synchronization, so cool!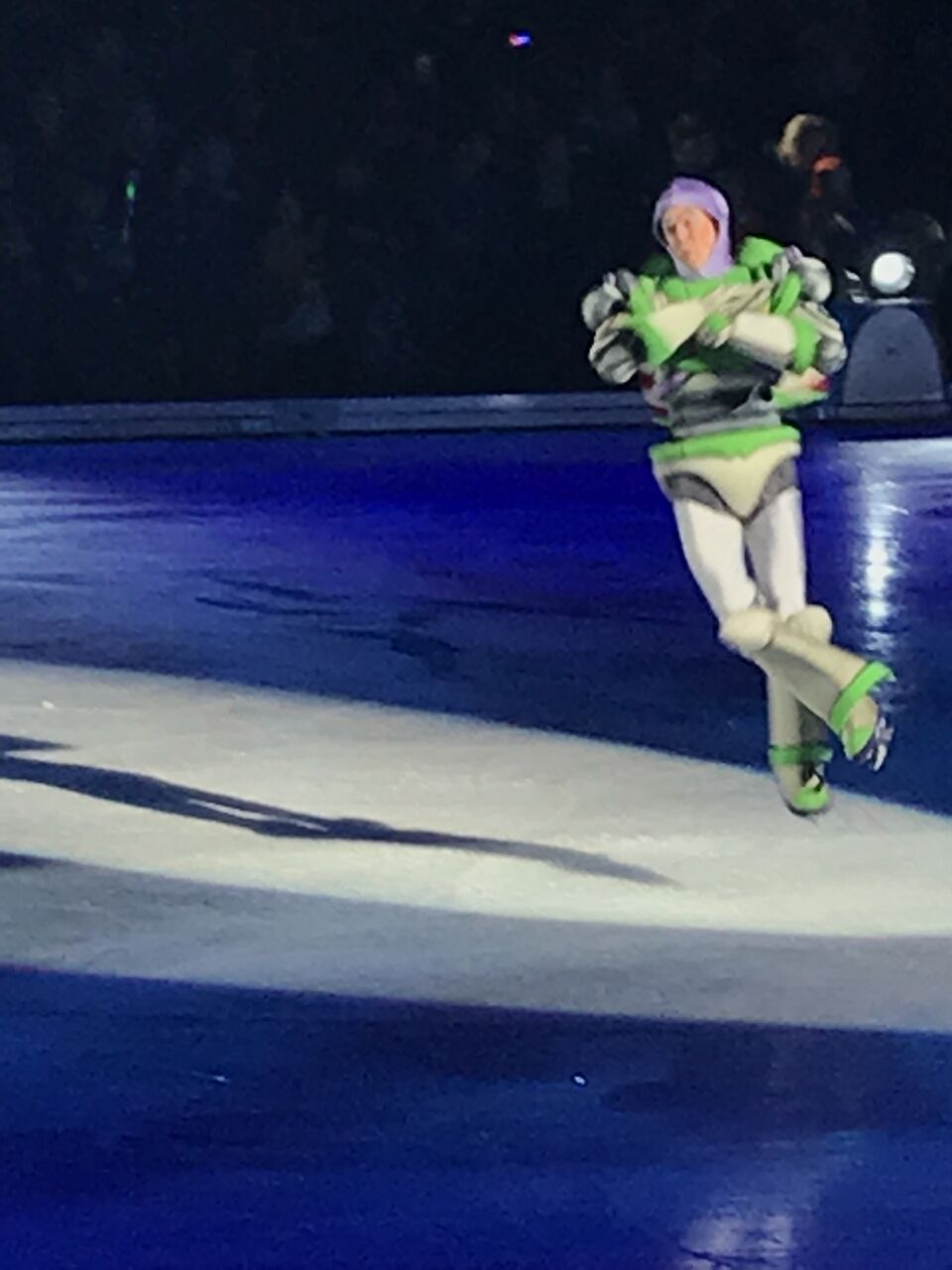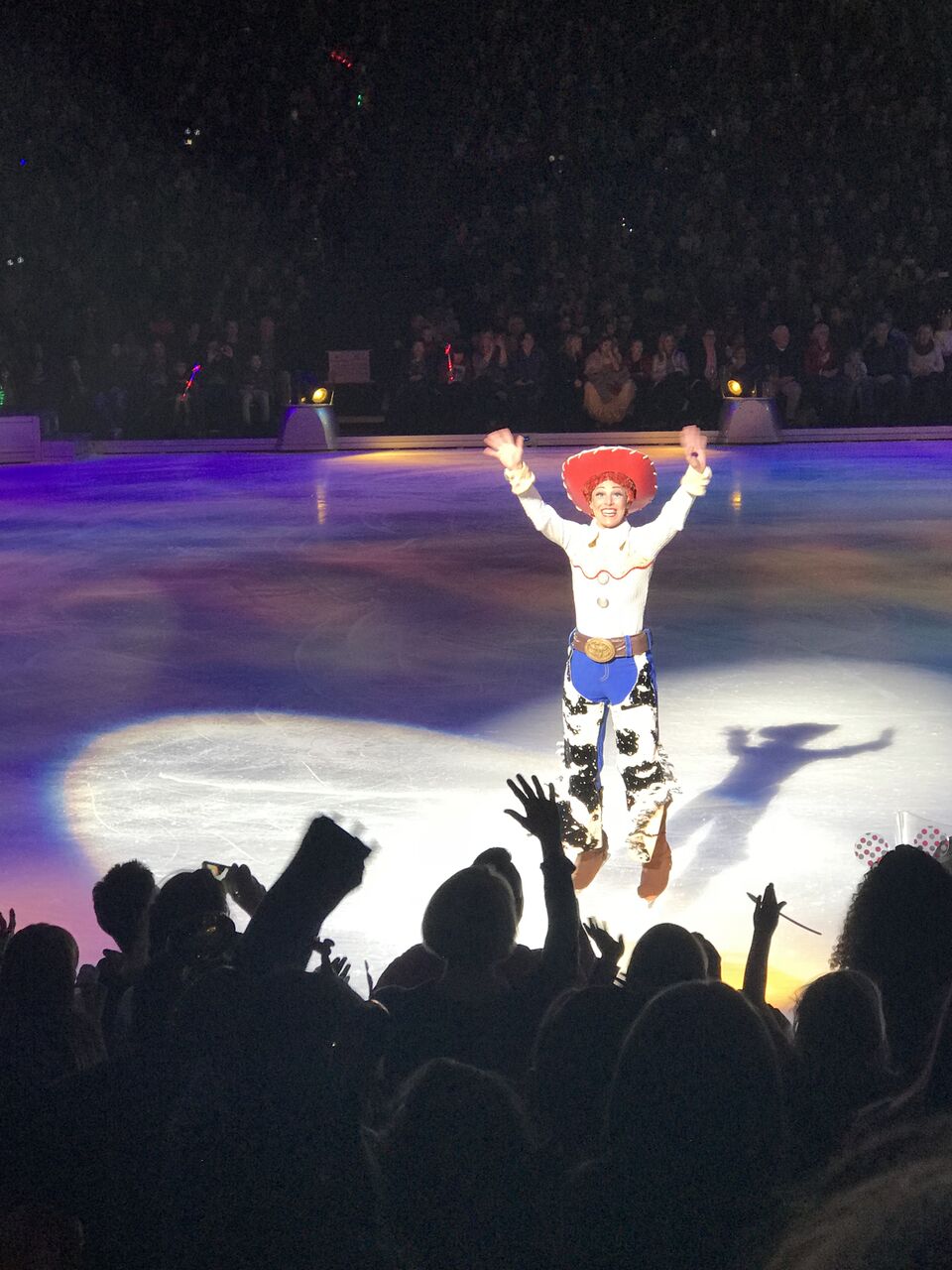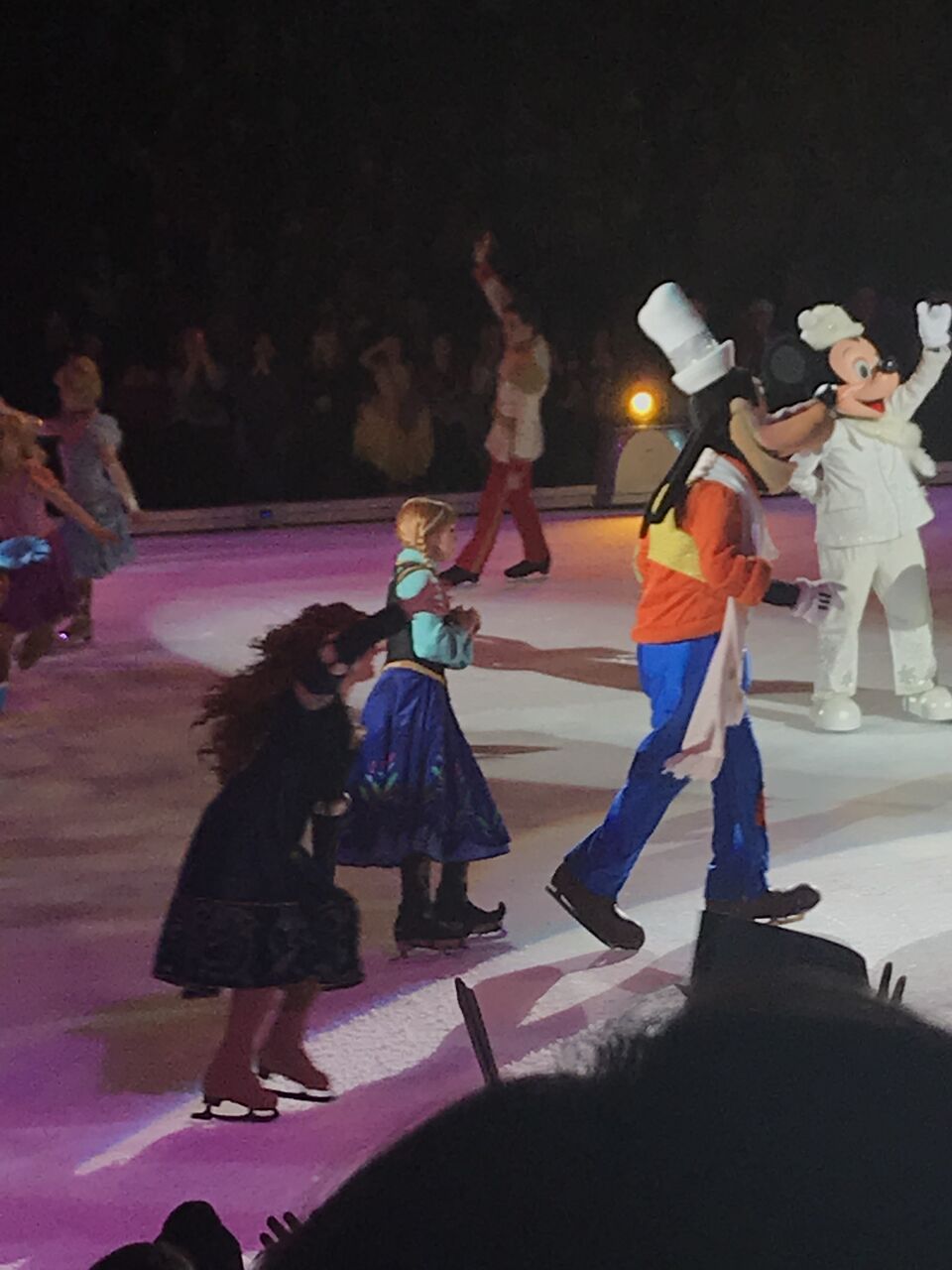 Sawyer had an amazing time and keeps asking when we're going to go see Mickey Mouse again. I hope to take him every time Disney on Ice comes to town from now on! I love Disney on Ice because it allows us to still have a little dose of Disney magic, even while living 2,000 miles away from the nearest park. It's such a fun experience, Sawyer loved seeing his favorite characters up close and personal (we had GREAT seats…row 6!) and we had so much fun watching him have fun. I can't wait to do it again!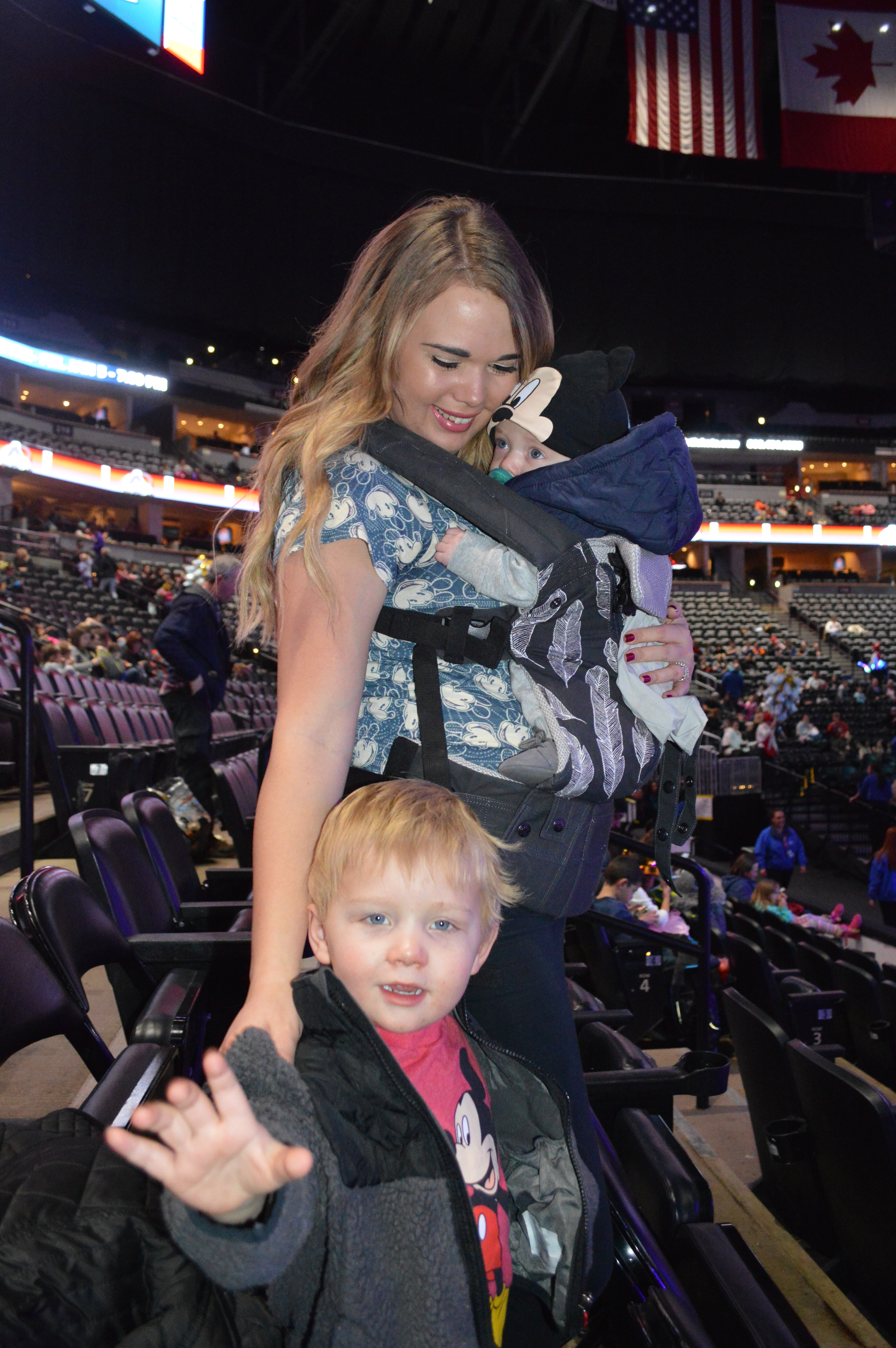 Be sure to see Disney on Ice presents Follow Your Heart when it comes to your city! Head HERE.
xoxo.
Save
Save
Save