Disclaimer: This post contains affiliate links. Visit my disclaimer page for more information. 
I know, I know, its February 3rd.
But January was a really hard pregnancy month (#firsttrimesterproblems), and I took a lot of naps and my little corner of the internet had to go on the back burner to my nausea and fatigue.
But now, I'm in my second trimester and my energy is back! Mostly. So I'm catching up, and you'll get 2 Grove posts this month.
If you've never heard of Grove, head here!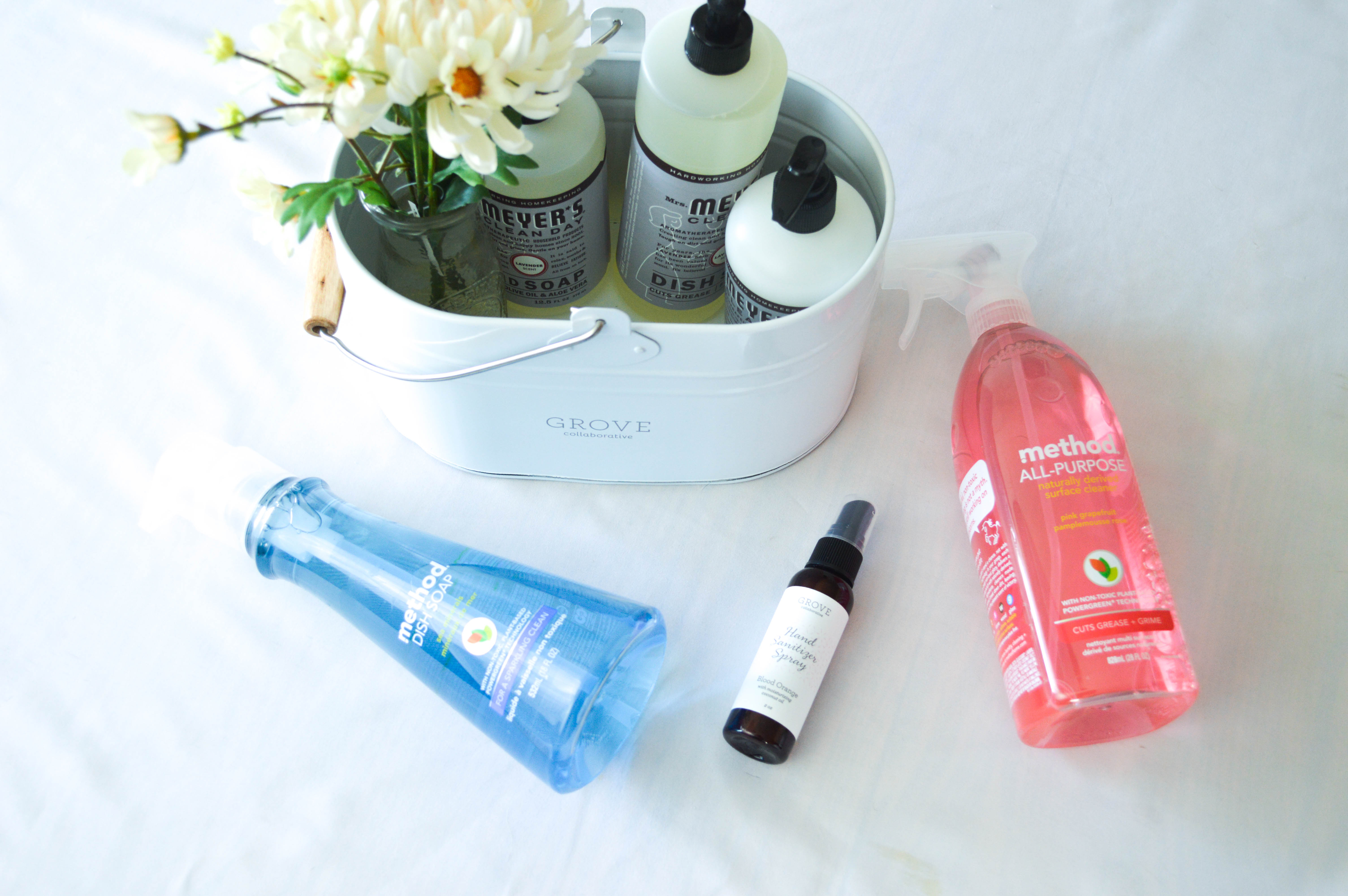 This month I had some really great finds! I got a Mrs. Meyer's cleaning set, Method All Purpose Cleaner, Method Dish Soap, and a Grove All-Natural Hand Sanitizer.
The Mrs. Meyer's cleaning set is by far my favorite purchase this month. The lavender scent is heavenly, but I really can't get over the adorable carrier!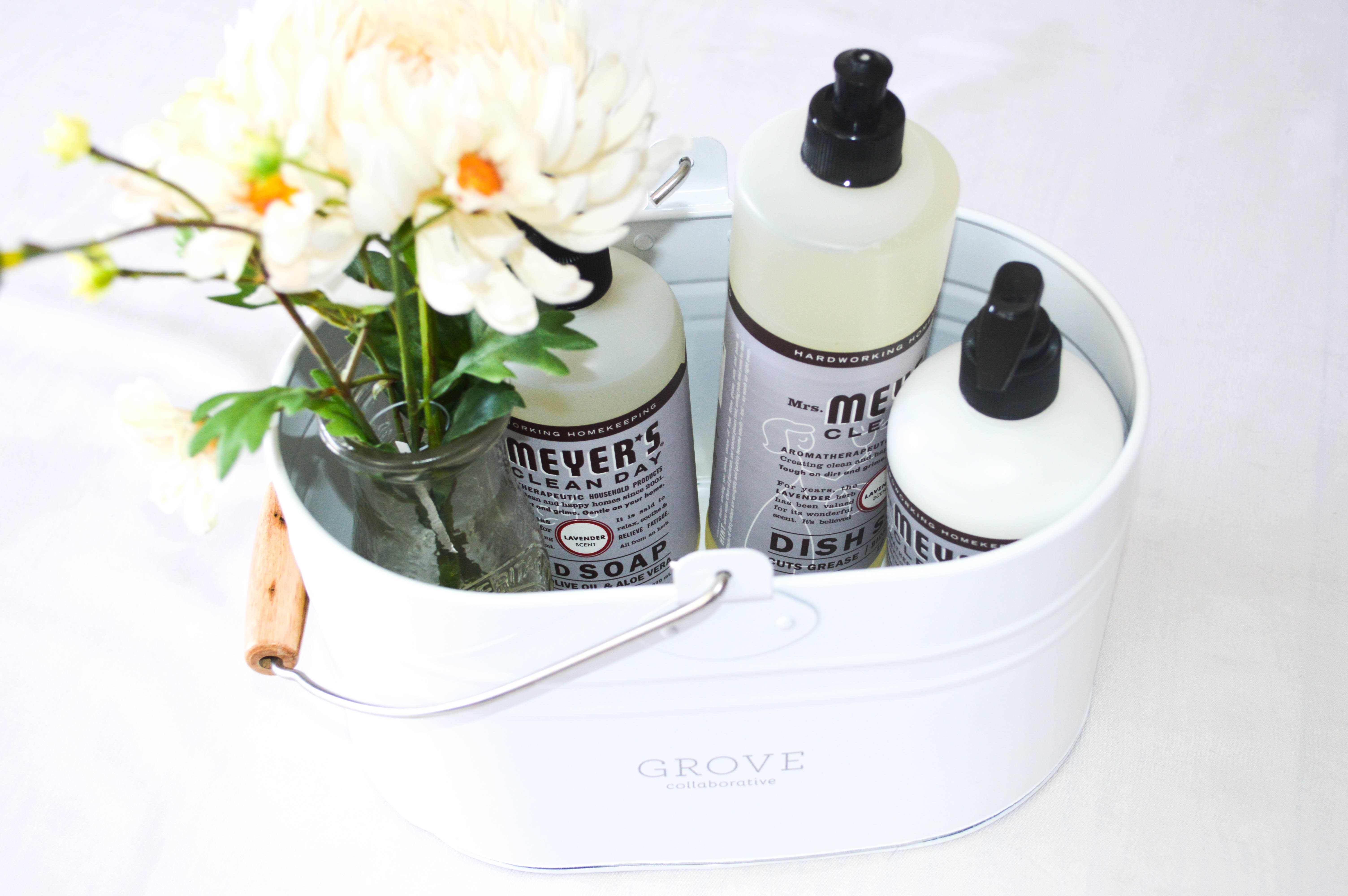 It's great for transporting my cleaning supplies from under the kitchen sink (where I keep them), to wherever I need to clean that day! It can hold quite a lot! Cleaning spray, paper towels, a swiffer, glass cleaner, and more! It makes cleaning the upstairs a lot easier, and it's just so cute!
My Mrs. Meyer's all purpose spray ran out last month and although I didn't have any problems with it, I decided to try something new and opted for Method instead (what fun is monthly ordering if I get the exact same things every month, and never try anything new?). The scent is grapefruit and it smells so yummy!
I did get more Method Dish Soap, just like always. But I've been trying a new scent every month and I have to say- I don't like this one as much as previous ones! I'll switch back to the fruity scents next month.
The hand sanitizer smells amazing and I love that it's free of harsh chemicals. I keep it in my diaper bag for on the go diaper changes.
Not pictured: I also got more Say Yes To Grapefruit Facial Wipes because I loved them last time! They make my face feel clean and fresh and my skin glowing. They're great to keep next to my bed for when I'm too tired to wash off my make up.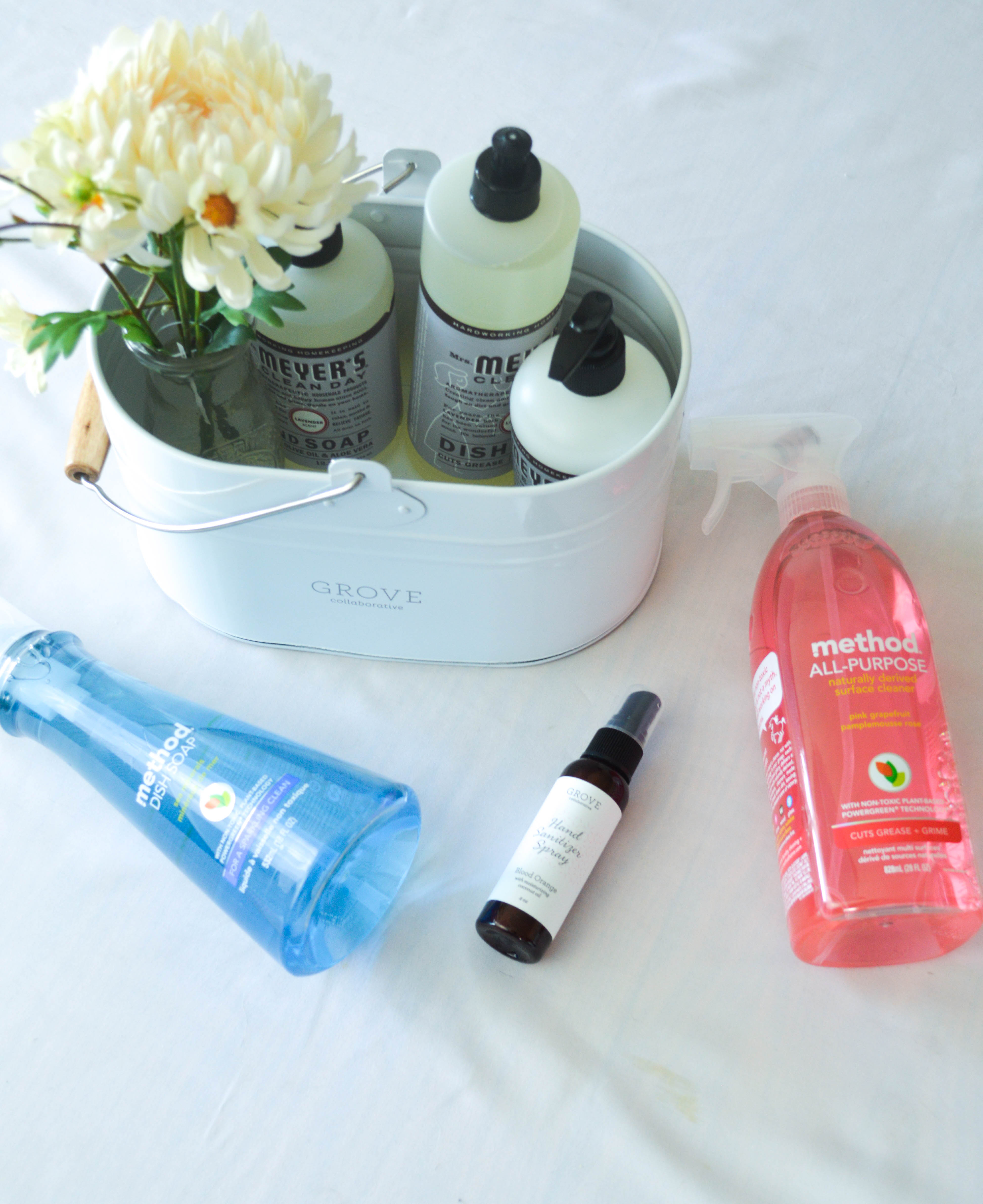 As always, if you want to try Grove for yourself, I've got some freebies for you!
FREE Mrs. Meyer's Hand Soap and $10 e-pantry credit click HERE.
FREE Seventh Generation Hand Soap and $10 e-pantry credit click HERE.
And this is the really good one…
FREE Mrs. Meyer's Hand Soap AND Dish Soap plus Free Shipping click HERE.
All freebies and discounts will be automatically applied at check out of your order when using the links above.
xoxo.
Save
Save
Save