Disclaimer: This post contains affiliate links. Learn more about them on my disclaimer page.
My December haul from Grove Collaborative was so good! Since the last 2 months I've gotten a lot of household items, this month I decided to get some beauty items! And they did not disappoint.
I still got a few necessary household items that I was low on, but I really love some of my beauty picks!
If you're new here, Grove Collaborative is a service that delivers all-natural, and chemical free products to your door each month. You get to pick your items, and there's always fun freebies! It's a great resource if you're wanting to make your home a safer and more natural place. Let's get started.
Here's what I got: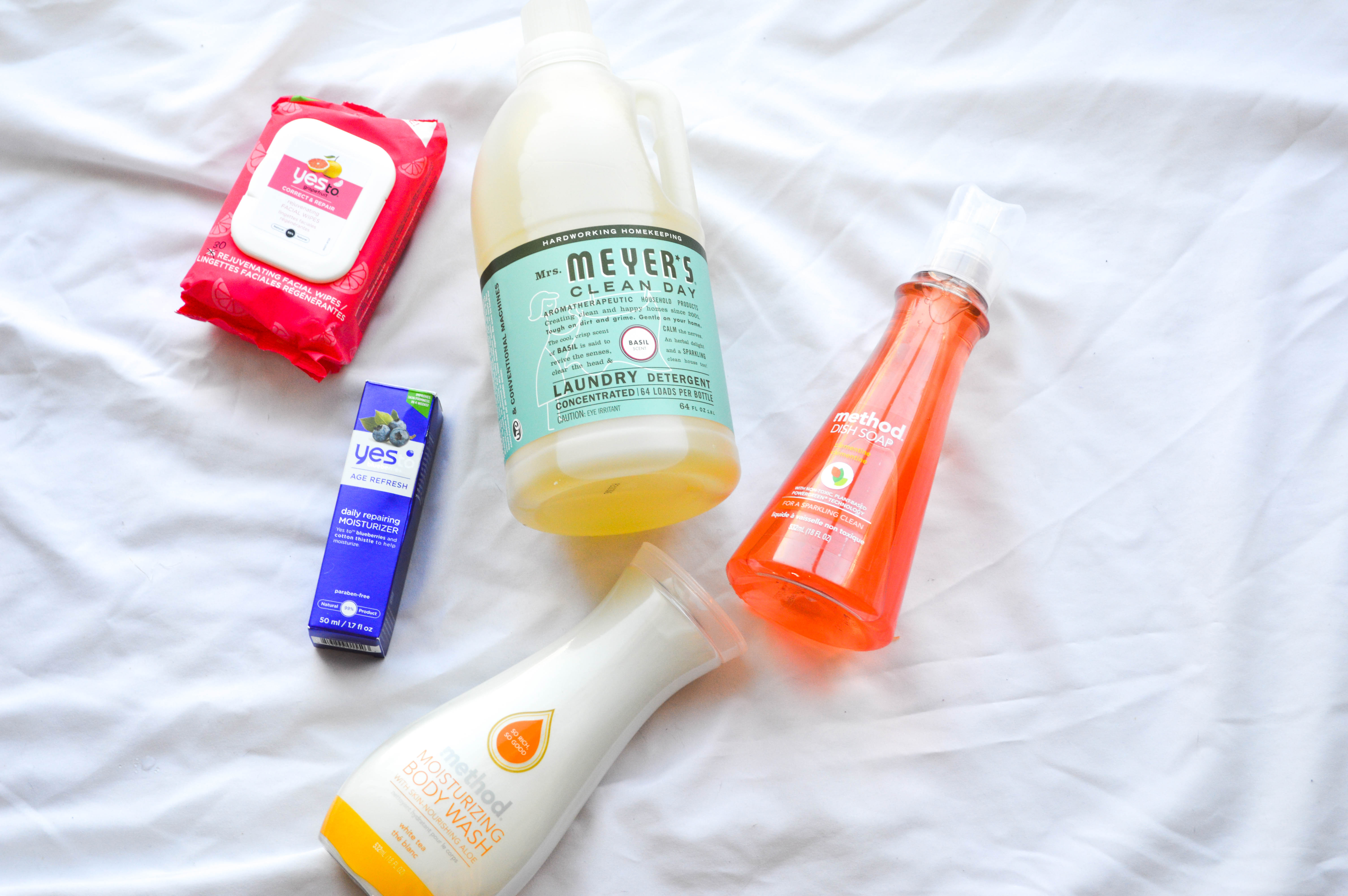 Method Dish Soap
Just like every month, I ordered more Method Dish Soap. This time I got tangerine scented and looooove it! I'm hoping to try all the scents. This is by far the best dish soap I've ever used, and I'll continue ordering it every month! I just love the different scents, and how cute the dispenser is.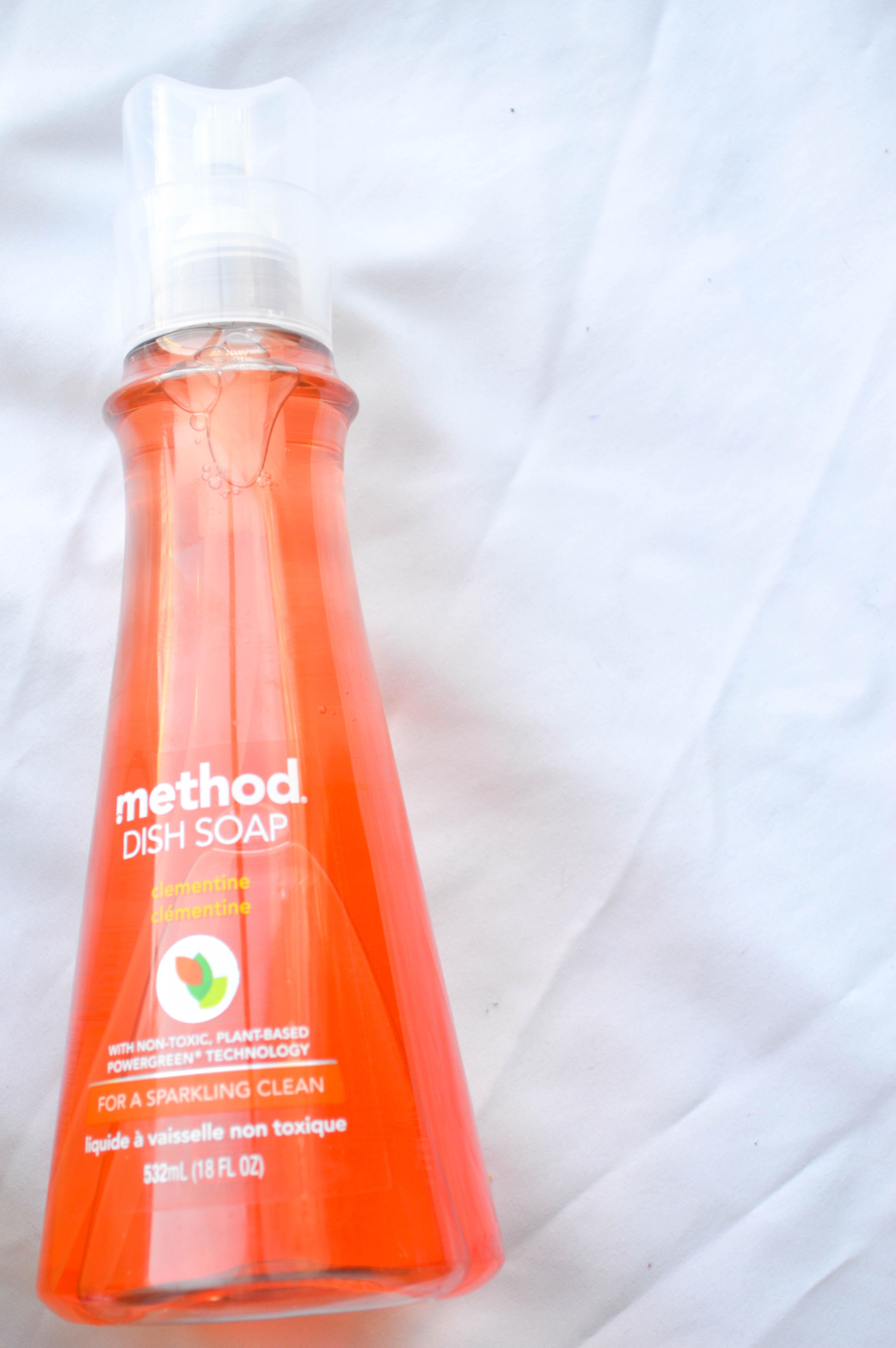 Mrs Meyer's Laundry Detergent
If you remember last month, I got some Seventh Generation laundry detergent. And while I liked it, it didn't last me very long! Only about 12 loads. This Mrs Meyer's laundry detergent claims to have enough for 66 loads, and was only about $5 more! I love it so far!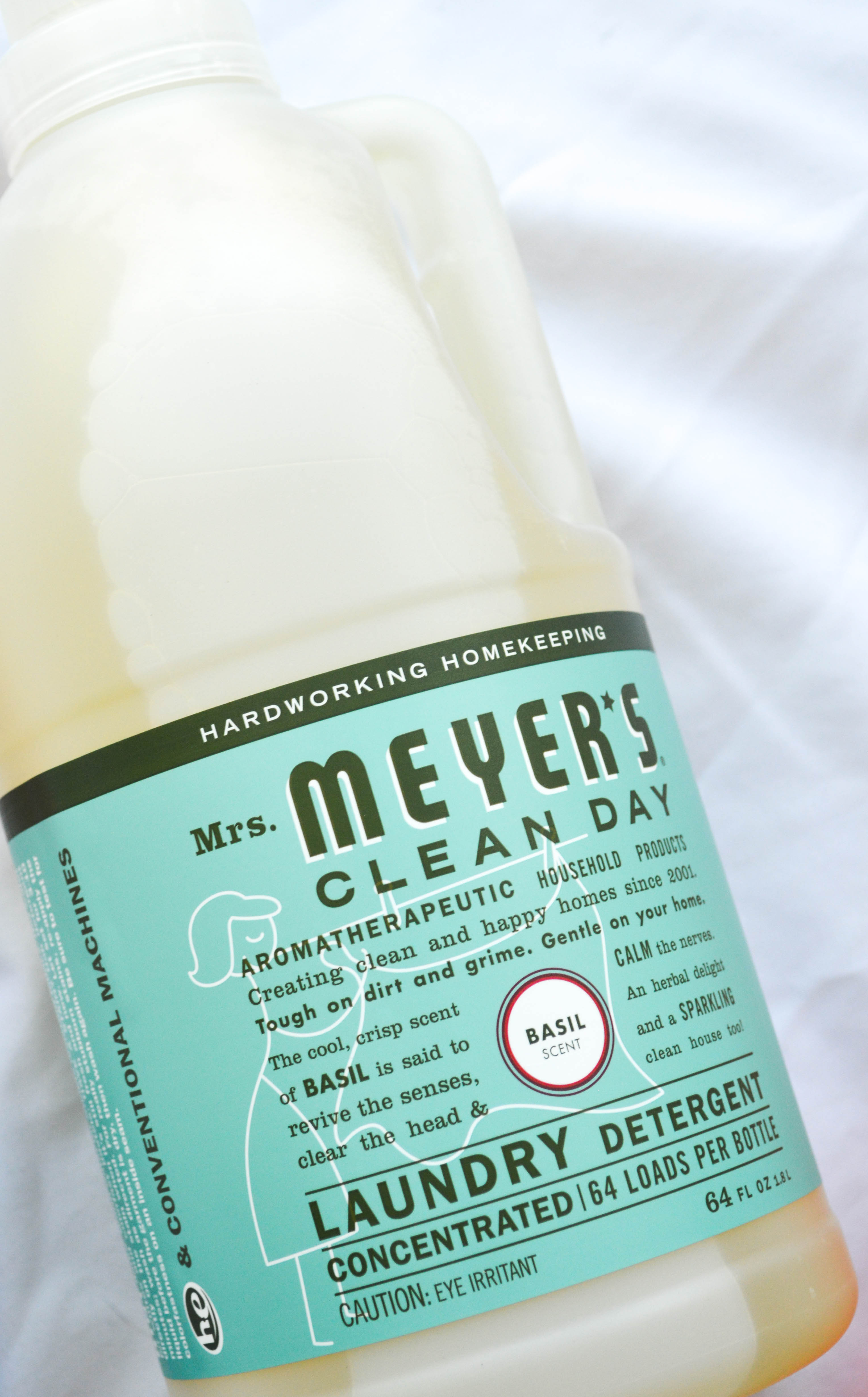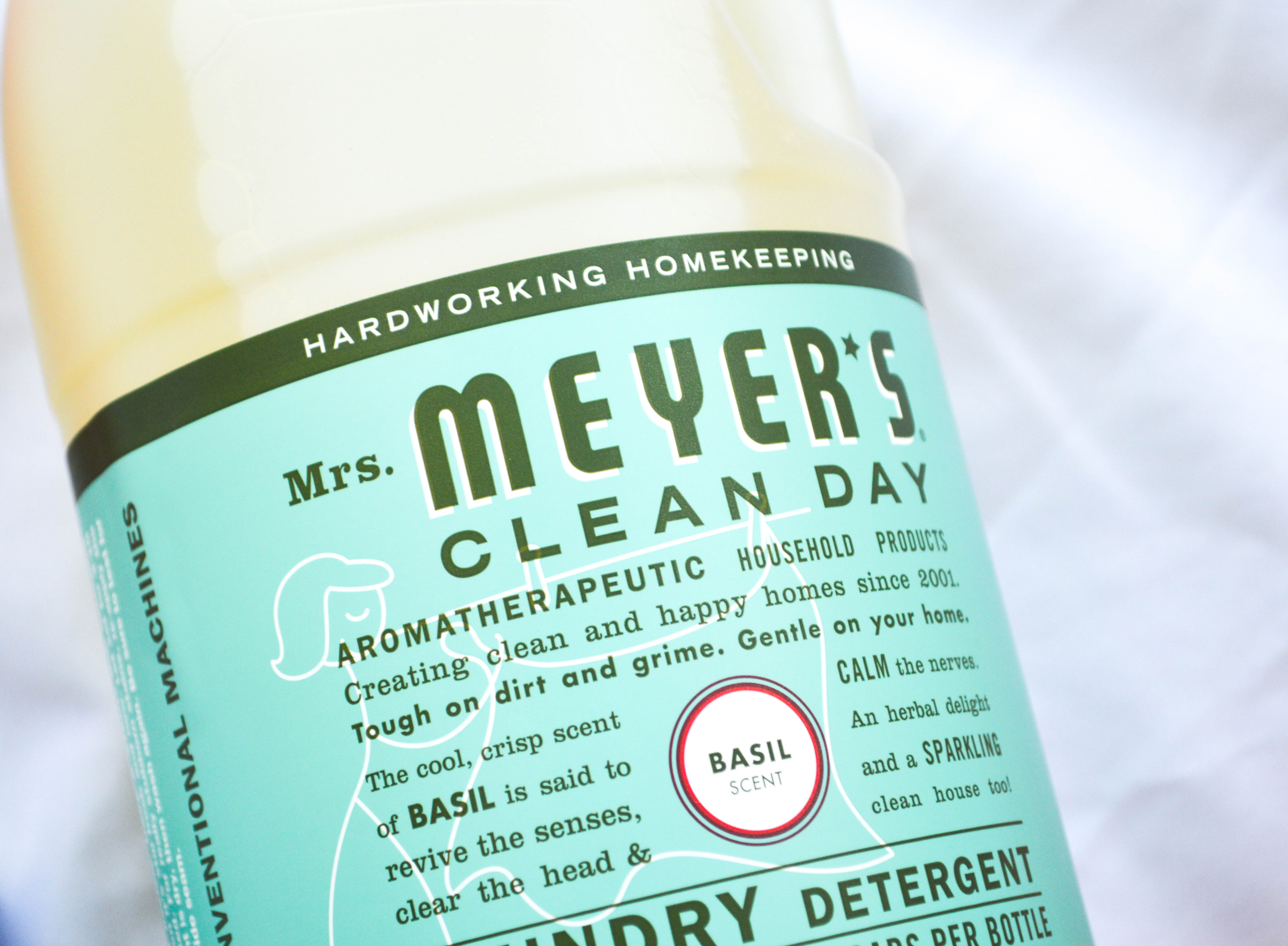 Yes To Blueberries Moisturizer and Yes To Grapefruit Facial Wipes
I've been on the hunt for a good moisturizer ever since my Osea moisturizer from my summer Fab Fit Fun box ran out (that was a sad day indeed). I'm loving this one so far! It smells great and makes my skin nice and soft. I have really sensitive skin and almost all moisturizers make me break out. For a while I used plain coconut oil as a facial moisturizer, then I was ecstatic when I found Osea didn't make me break out. However, that was a little too expensive to replace so I had to find something different! So far, Yes To Blueberries hasn't made me break out either, and I love the blueberry scent!
I need facial wipes in my life. I just do. Too often I fall asleep while watching tv, before I've washed my make up off. On those nights, it's great to have facial wipes. I keep them on my bedside table so if I'm feeling too exhausted to get up and wash my face, I can wipe my make up off really quick with one of these wipes. In my first ever Grove Collaborative order, I got some argan oil wipes. And while I liked them, they were very thin, and I needed a couple to get my whole face. These are much thicker and I only need one! I love them.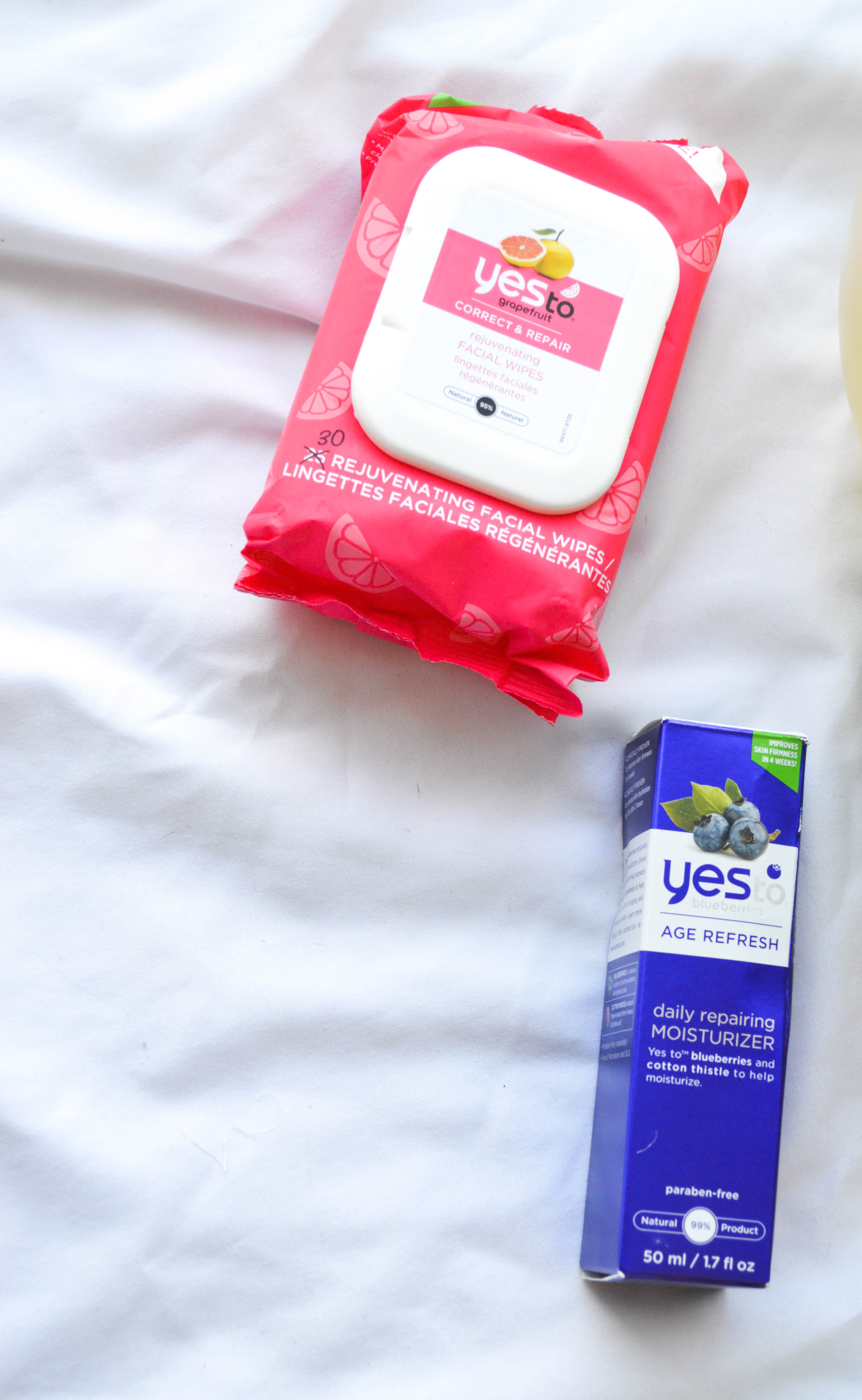 Method Moisturizing Body Wash
I'm in love with this stuff it was such a good pick! I got it in the white tea scent and it is heavenly. I've been on the hunt for an all natural body wash, and I know I can trust Method.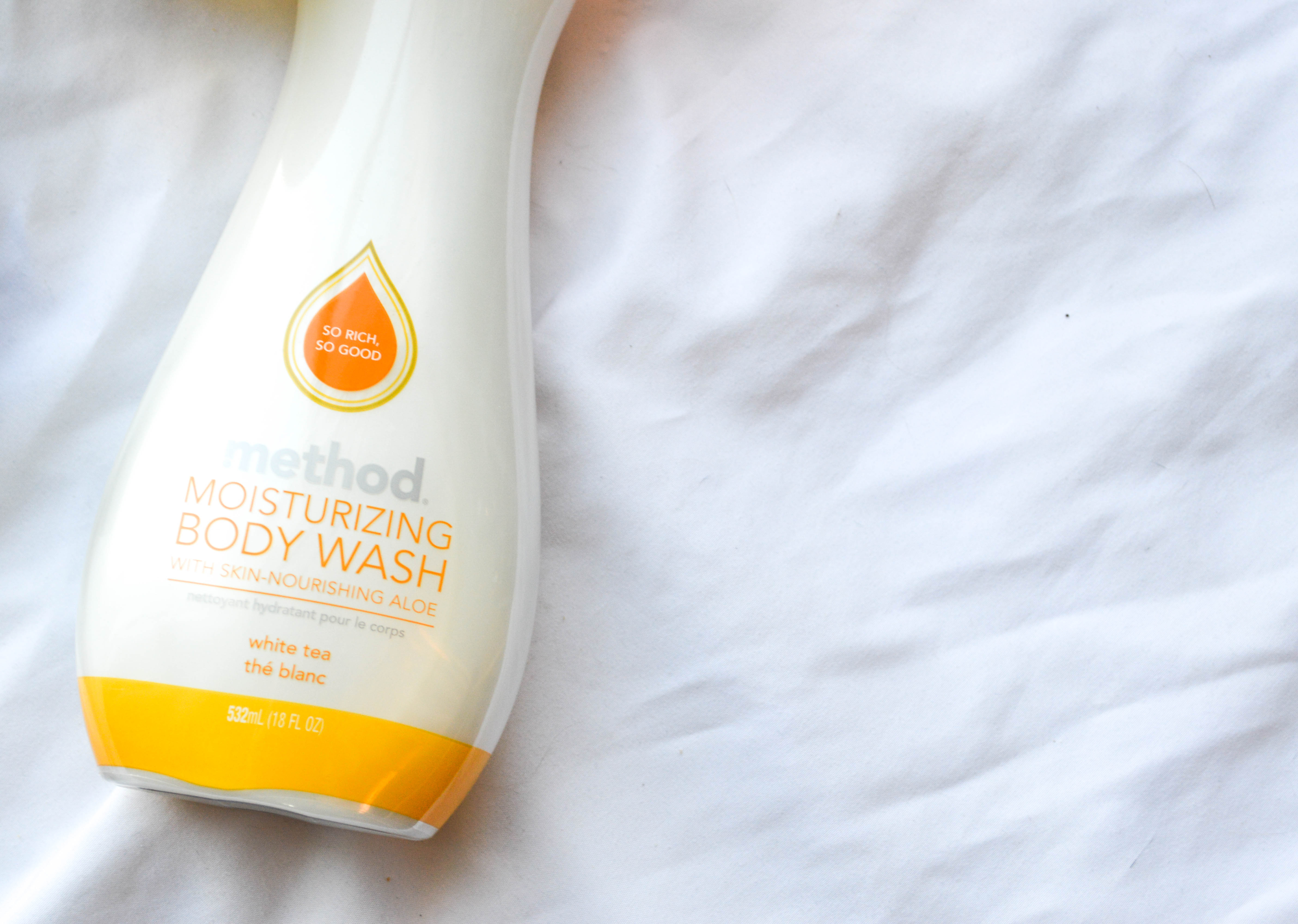 Freebies!
CLICK HERE for a free Seventh Generation Handsoap and $10 off your first purchase
CLICK HERE for a free Mrs Meyer's Handsoap and $10 off your first purchase
CLICK HERE for a free Acure Shave Gel and $100 off your fist purchase
Free gift and $10 discount will automatically be applied at checkout when you shop using the links above.
What are some of your favorite Grove Collaborative goodies? Comment below!
xoxo