I received select items in exchange for review. All opinions are my own. Visit my disclaimer page for more information.
Happy almost Thanksgiving! We're so looking forward to our first Thanksgiving where Sawyer can eat the food! I can't wait to see what he likes the most.
Speaking of all that food, let's talk about working it off! As most of you know I work for Orangetheory Fitness (the Parker, CO location), and that is, of course, my all-time favorite way to work out! However, since I'm a mom, I can usually only take an OTF class before or after my shift, and since I'm only working 1 or 2 days a week, that's not cutting it!
So, on days when I can't make it in to the studio for a workout, I try my best to workout at home! I stocked up on a few simple, inexpensive items, to make up my home workout equipment. Here's what I suggest:
A kettlebell
Hand weights
Resistance bands
A yoga mat
You can do so many workouts with just these few pieces of equipment! I absolutely love resistance band workouts. They are my new favorite! And they are so easy to pack in your bag when traveling too.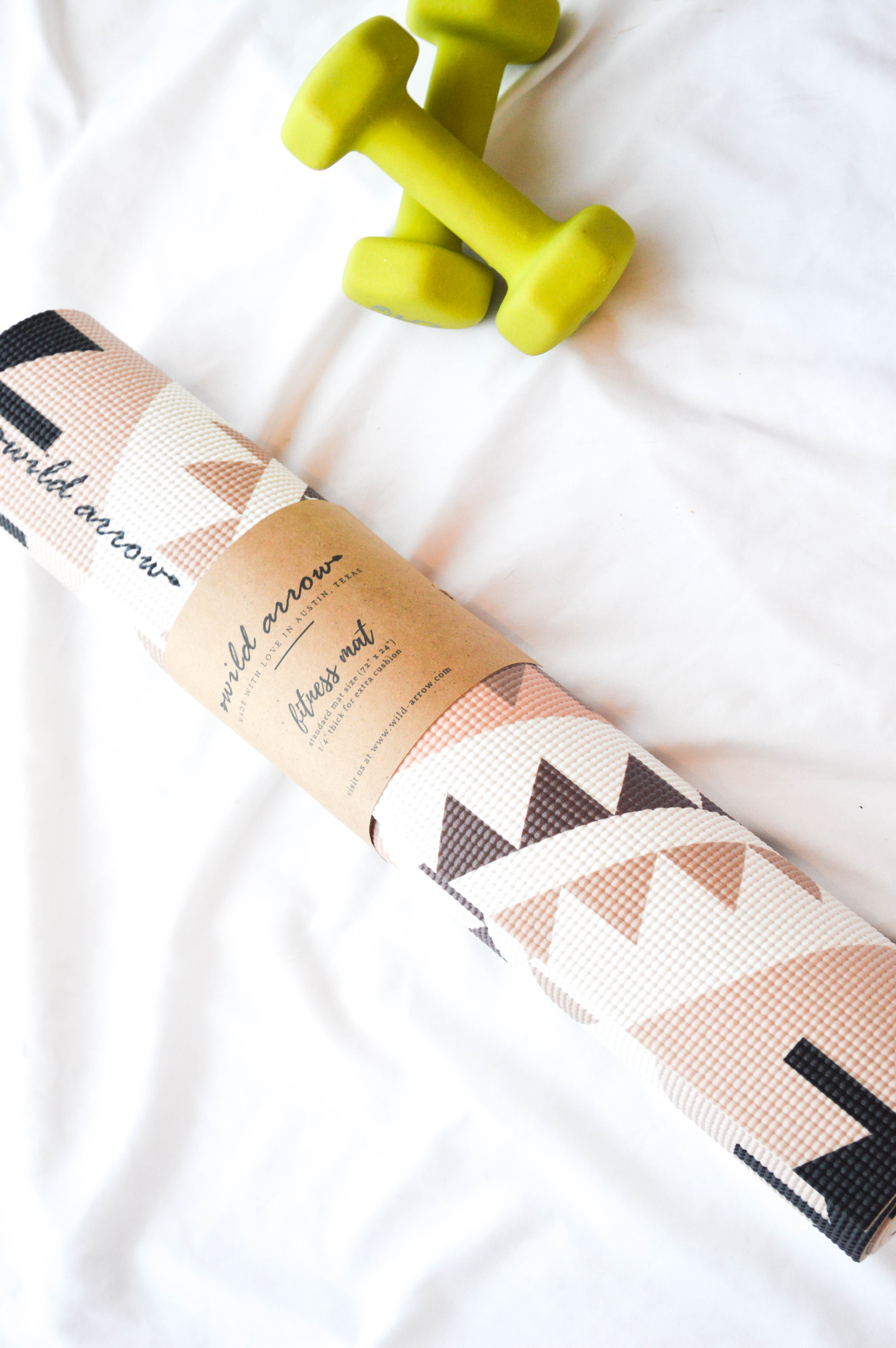 Kettlebells and hand weights can make up so many different and diverse workouts as well. With just these few items I can do a different workout every day.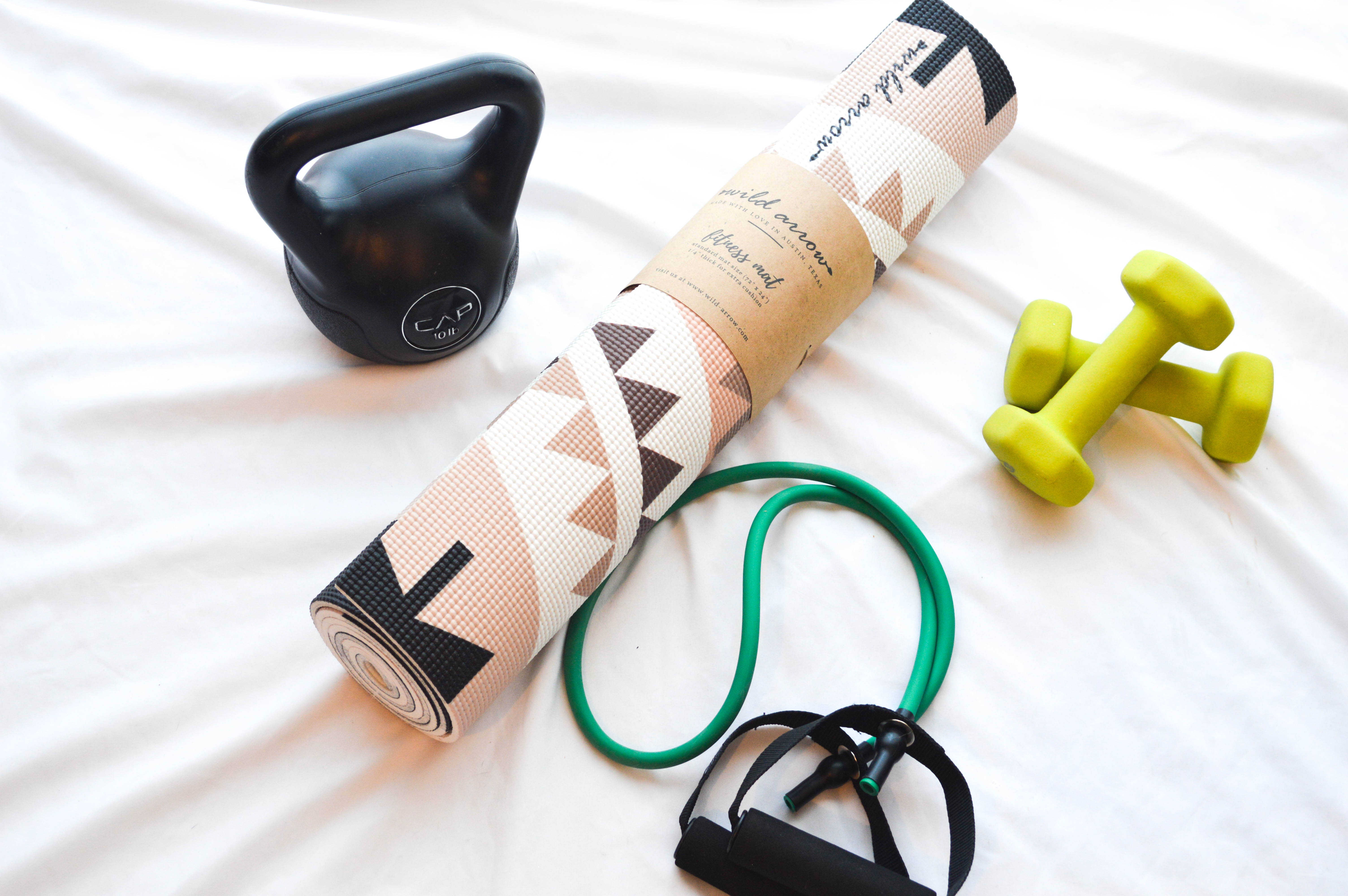 I just adore this yoga mat from The Wild Arrow. They make so many different and unique yoga mats! I love that they are all patterned and pretty. Most yoga mats are solid colored and boring. I just love that these are unique. Even if you're not doing yoga, it's still really important to have a yoga mat for workouts so you don't slip!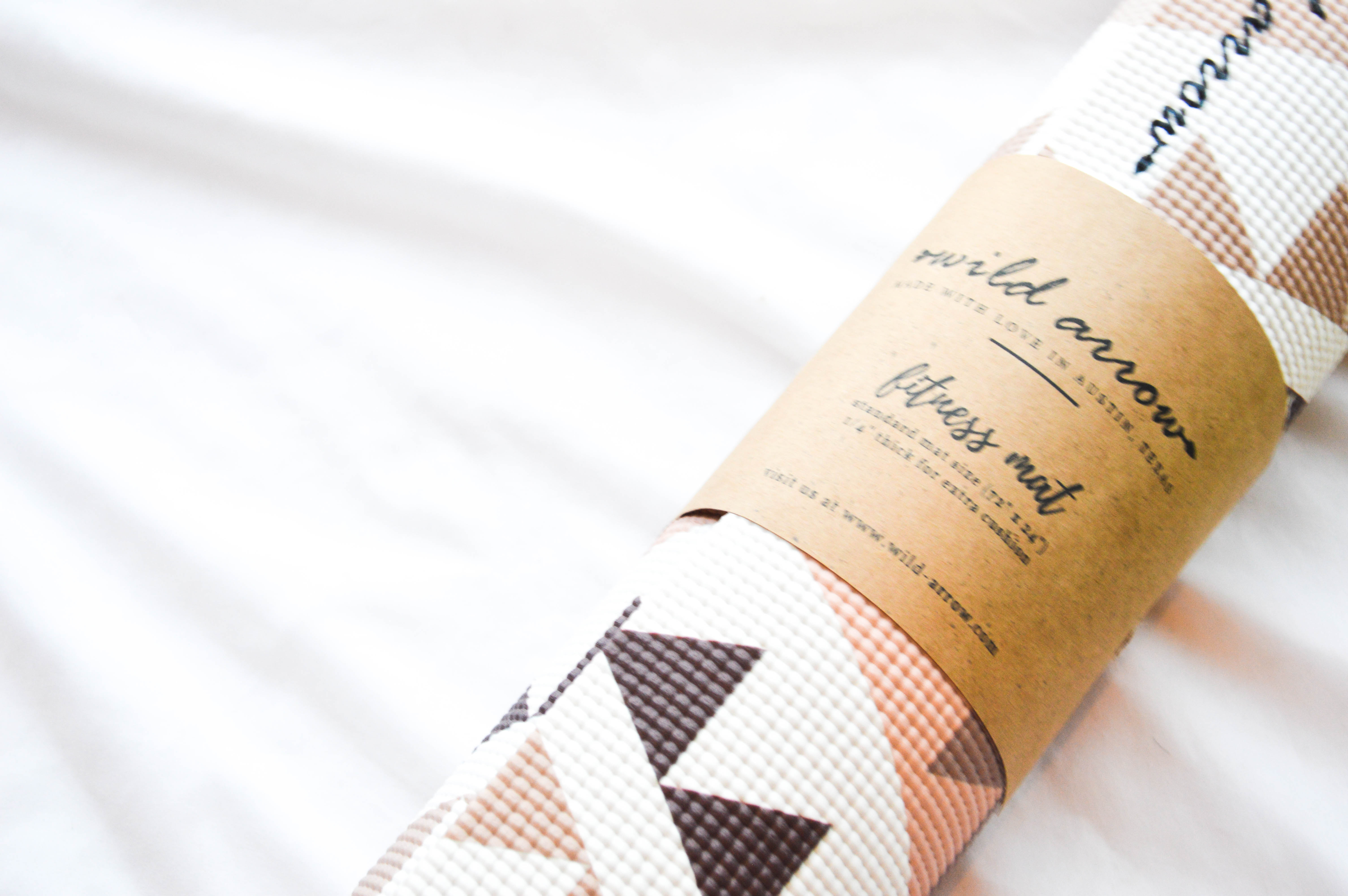 I adore the bright colors and patterns. You'll definitely stand out at yoga with one of these creative mats. I love mine!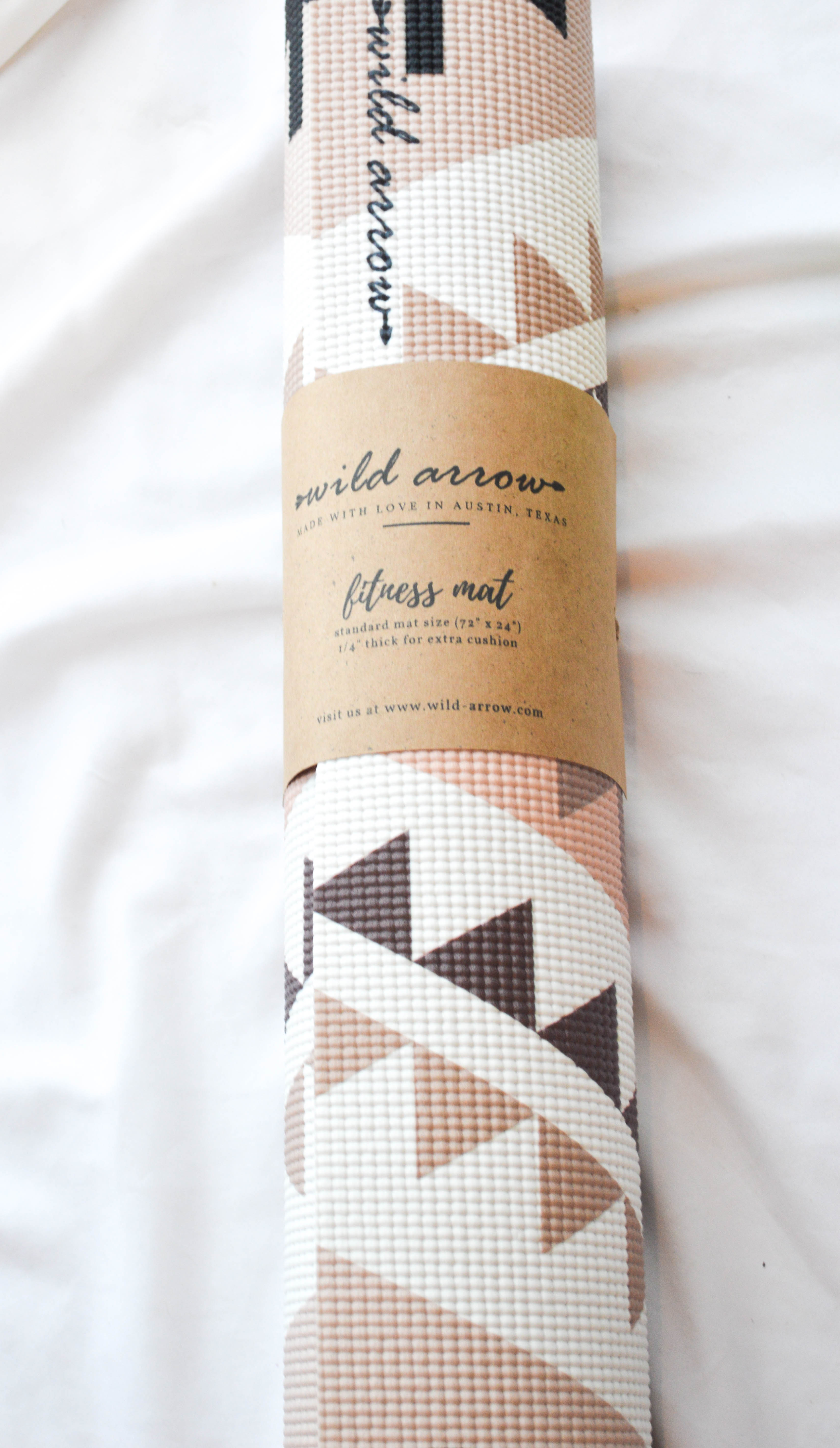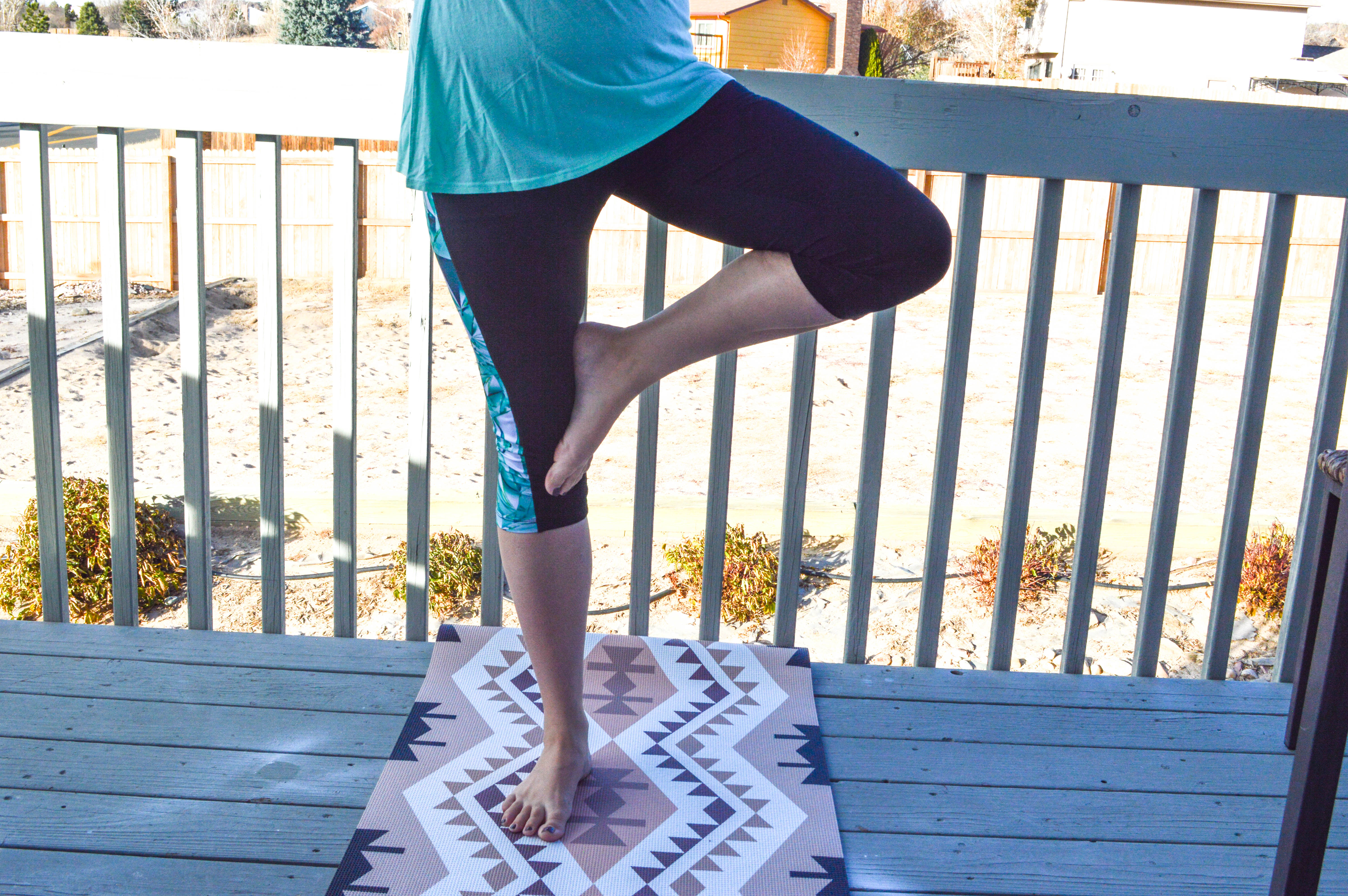 Check out The Wild Arrow:
| Shop | Facebook | Instagram |
These cute workout tanks are from EDJE Active. I just love the cute sayings! They're flowy and super comfortable, perfect for a working up a sweat or cooling down with some yoga poses.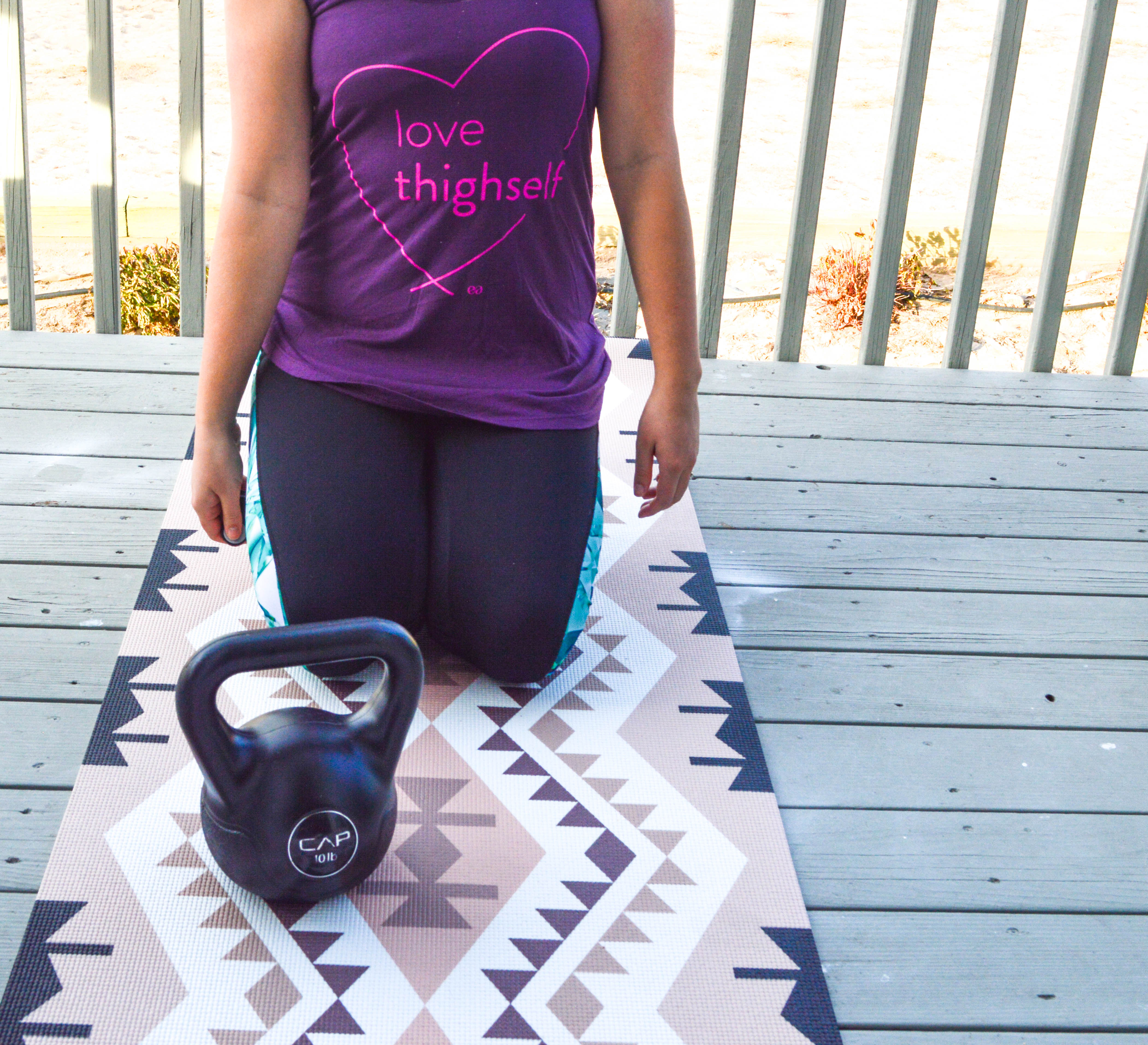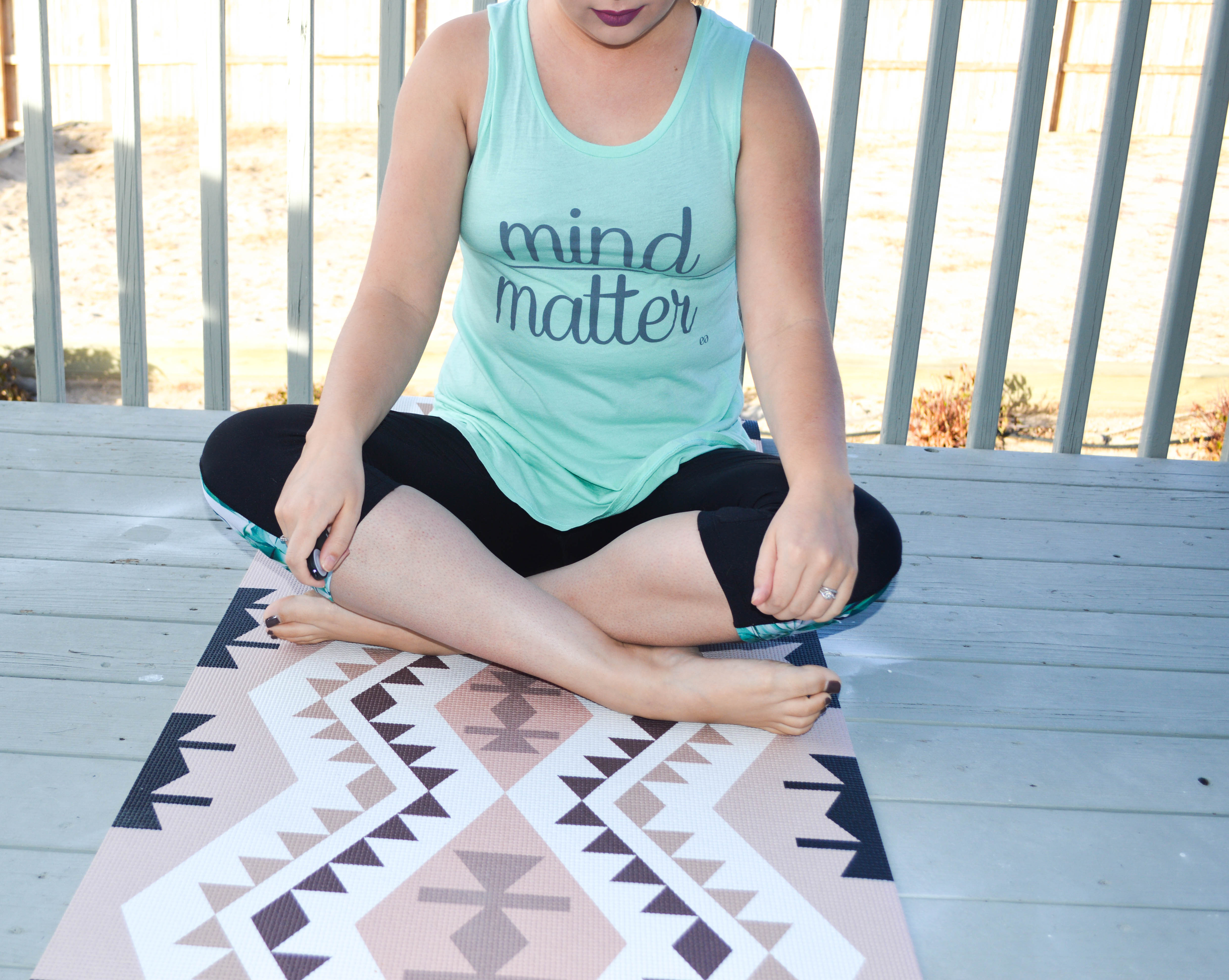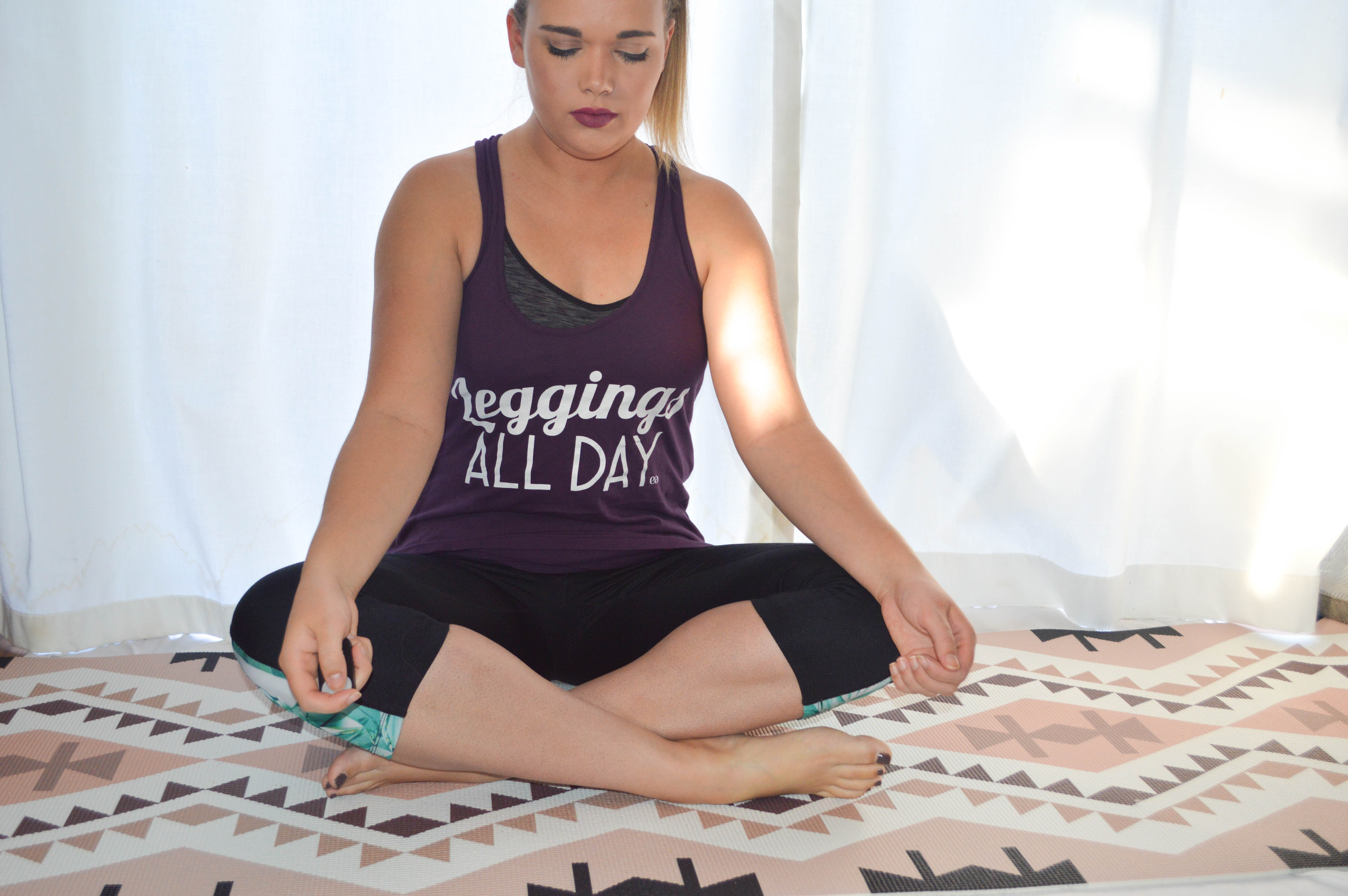 I have 3 tanks, Love Thighself (ha!), Leggings All Day Everyday, and Mind over Matter. I got so many compliments on the Love Thighself one when I wore it to an OTF class last week, everyone got a kick out of it!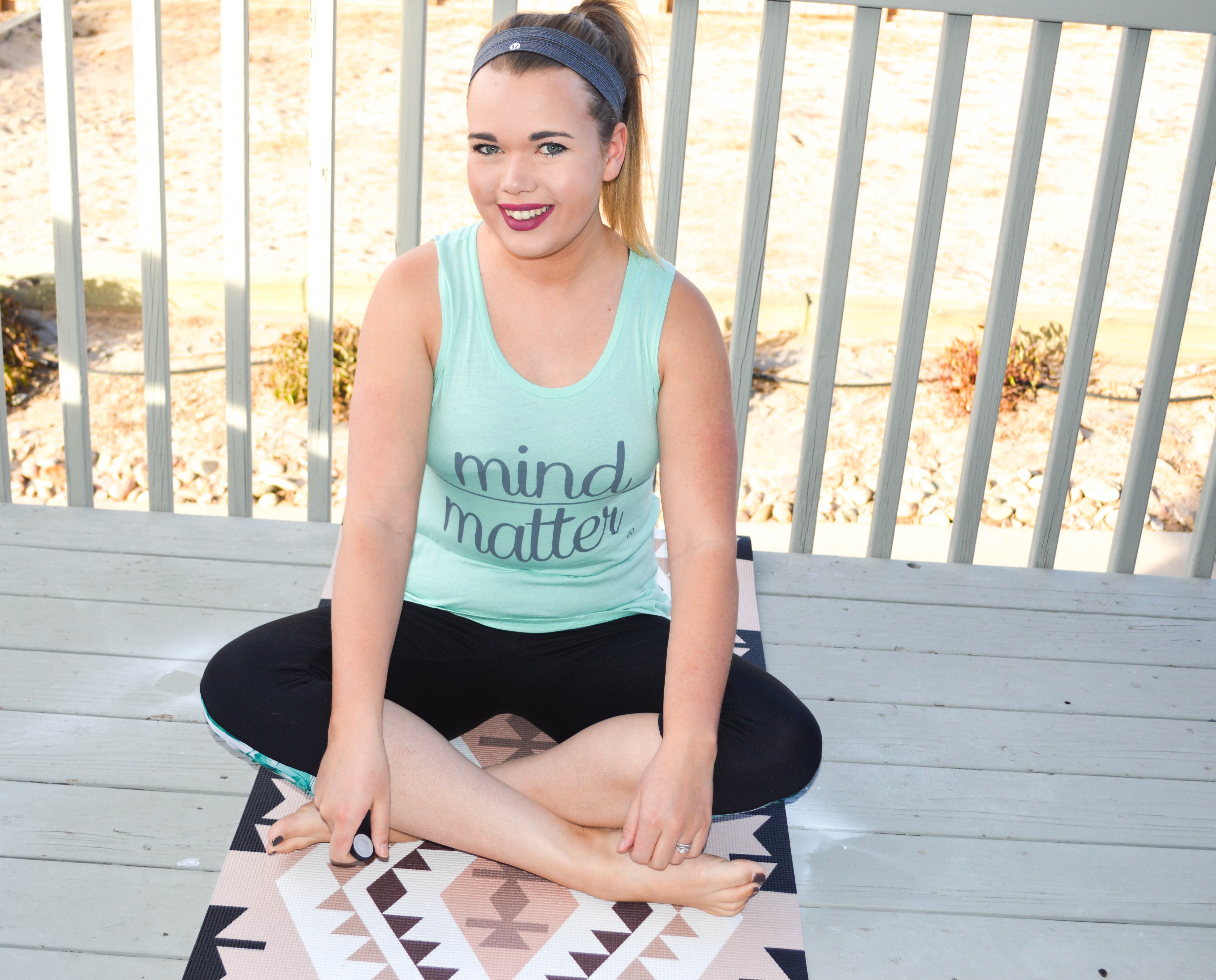 | Shop| Facebook | Instagram | Twitter |
What's your favorite equipment to use for at home workouts? Comment below!
xoxo.
Pin it!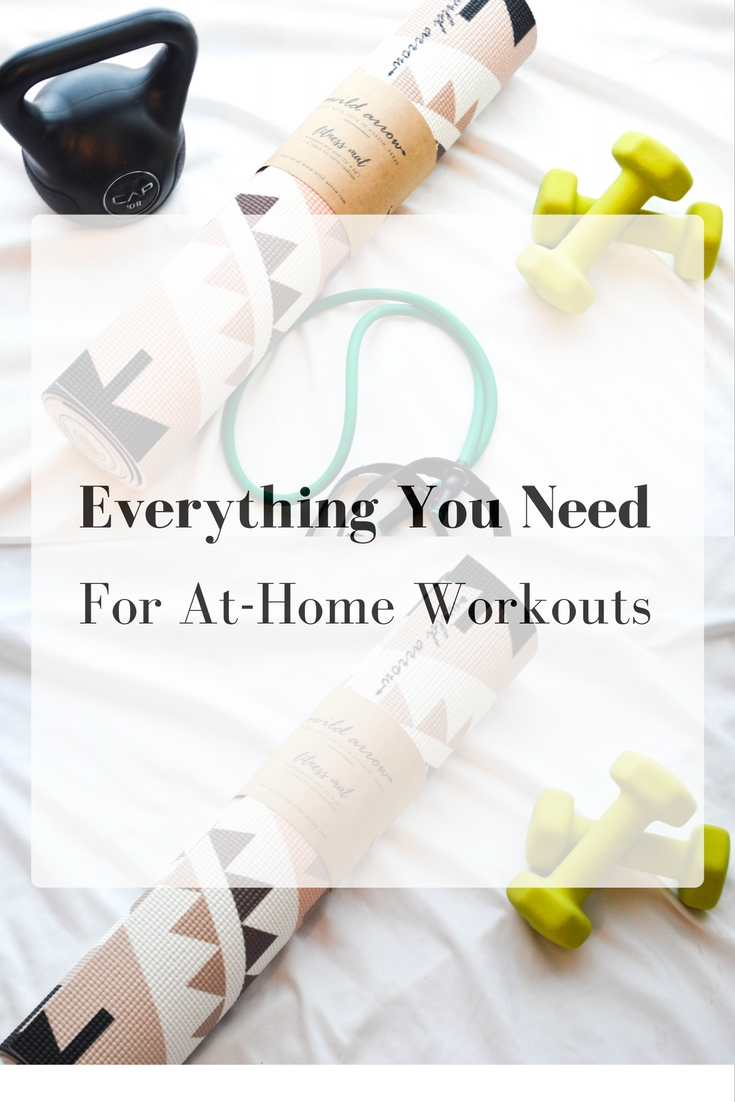 Save
Save
Save