If there's one thing I've really been getting into this past year, it's skincare. I've noticed a big difference in my skin ever since I started paying attention to taking good care of it. A good summer skincare regimen is a must!
7 Summer Skincare Essentials
I like to ensure I have a good cleanser, cleansing brush, facial spray, exfoliator, great moisturizer, a good spot treatment, and a few different masks on rotation. Here's what I'm currently using:
I received select items in exchange for review. This post may contain affiliate links. All opinions are my own. 
Cleanser

I've used this cleanser forever and it's my absolute favorite. I love foaming cleansers because they feel like the clean so much deeper. This one has always kept my skin clear and even.
Cleansing Brush

I recently got a Foreo Luna FoFo and I'm obsessed with it. They have an app to go along with your Foreo that will analyze your skin and then set your cleansing settings based on the analysis. It's incredible! I know my skin is getting exactly what it needs from Foreo and my skin is so soft after using it.
Facial Spray

I've shared these multiple times (including on Prime Day!). I use these every day, I've tried them all in every size and don't have a bad word to say. Currently my favorite is the rosewater as I feel it's extra refreshing and illuminating. I like to full sized ones to keep in my bathroom and the travel sized ones to keep in my bag in case of a mid-day pick me up on a hot day. I usually spray it on prior to moisturizing, and it can even be used to set your makeup!
Exfoliator

It is essential to have a good exfoliator in your skincare routine. Exfoliation removes the top layer of dead skin cells from your skin, revealing fresher skin underneath. It is important to exfoliate a few times per week based on your skin type- but be careful not to over-exfoliate too! I like to keep my exfoliator in the shower and exfoliate on the same days I was my hair (so 2-3 times per week).
Moisturizer

I have trouble with a lot of moisturizers as they can cause me to break out! But I also live in super dry Colorado and need to moisturize! For a while I was using plain coconut oil as a moistuzier- Which I now know is a big no-no. Since then I've been experimenting with mositurizers and finding what works for me. It seems that the higher-end and better quality the moisturizer, the less likely I am to break out. This means I have to spend a little more but it's worth it in the long run for soft, clear skin!
I'm currently loving Murad Skin Perfecting lotion. it's a little pricey but my skin has never been clearer or more even toned since using it. 5 stars, for sure.
Spot Treatment

I'm currently loving this Blemish Remedy from TruSelf Organics. The ingredients are great and it works really well! I simply dab it on any breakouts before bed and in the morning and they usually clear up within a few days!
Masks

I've been using this Glow Recipe Watermelon Sleeping Mask since Mother's Day and I'm obsessed. I put it on every night before bed and then wash it off using my Foreo in the morning. I've always struggled with an uneven skin tone with a lot of redness on my cheekbones, chin, and nose. My skin is much more even toned ever since I started sleeping with this mask!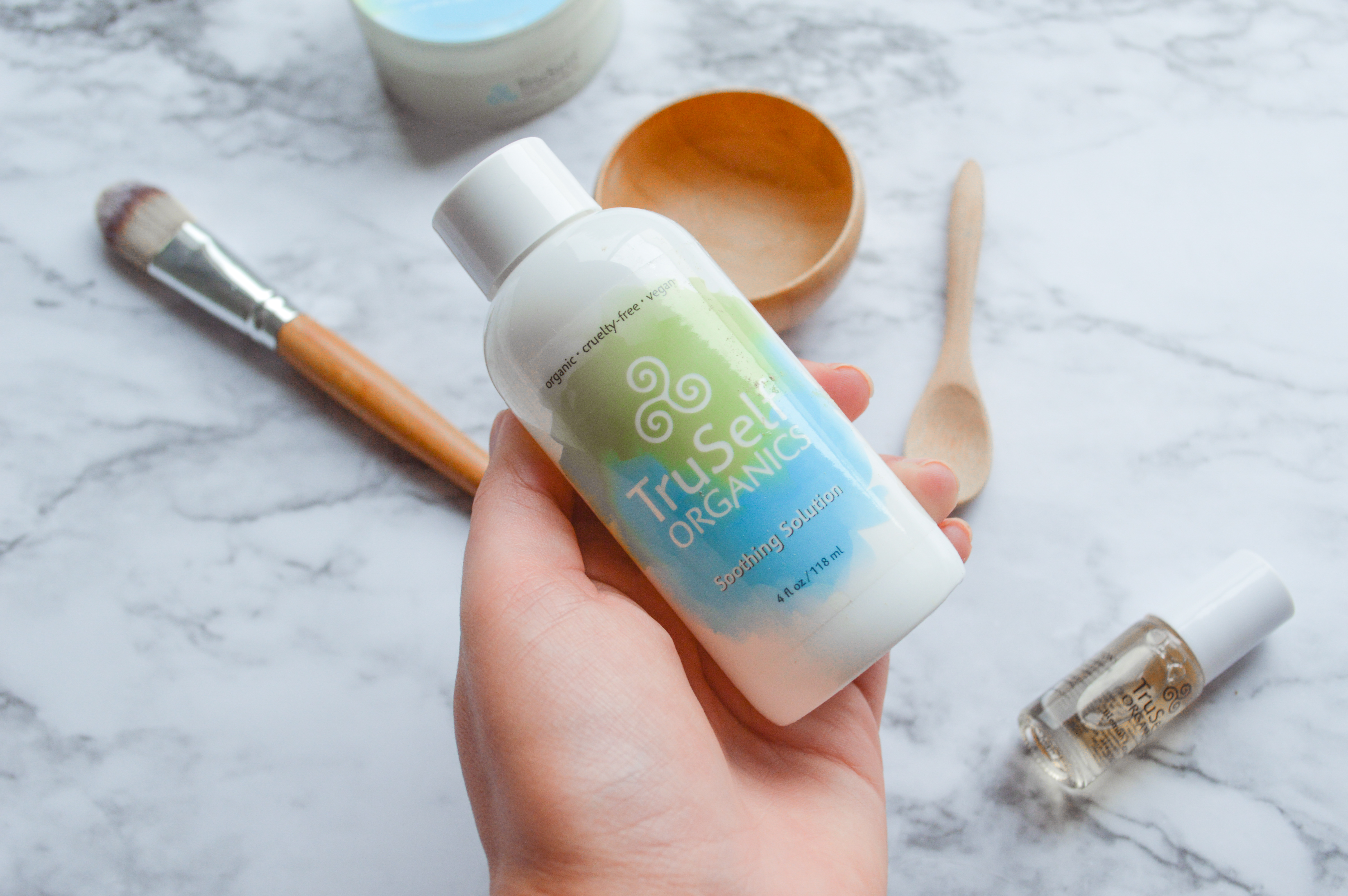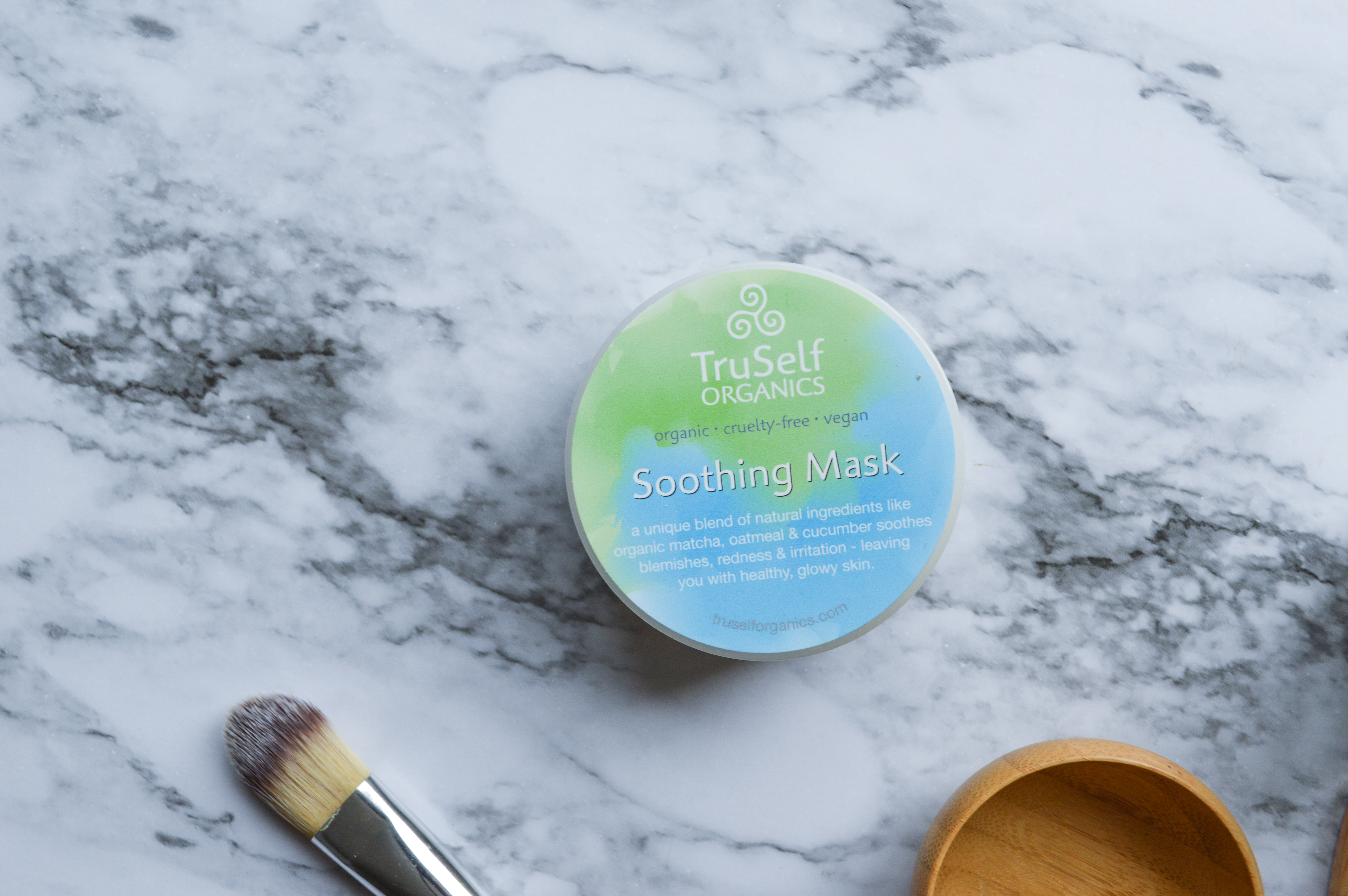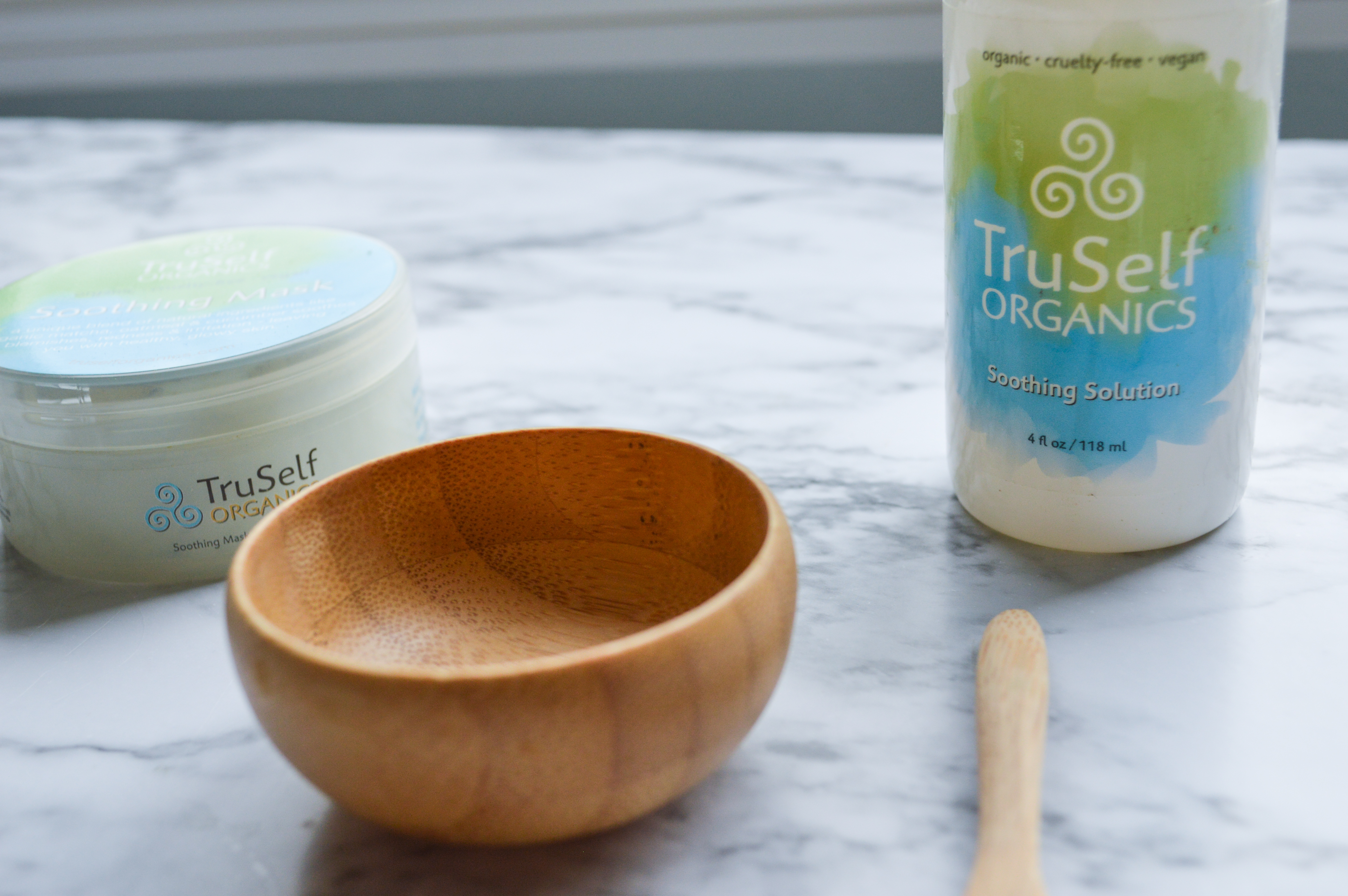 I'm also loving this Soothing Mask Kit from TruSelf Organics. It comes with everything you need to create and apply your soothing mask. I love having a brush available rather than using my fingers. You combine the mask powder with the soothing solution, mix, and apply. You let it sit for 15-20 minutes and then rinse off with warm water. The mask contains matcha, oatmeal, cucumber, and more meant to soothe red, irritated skin and treat breakouts. My skin always feels tight, soft, and smooth after using, I love it! And this definitely helps my uneven skin tone as well. I've been using it 1-2 times per week and loving the results.
TruSelf Organics is an all organic, vegan, and cruelty free skincare company. They have tons of masks, cleaners, and more available, be sure to check them out HERE.
Use code "LOVELYTHINGS30" for 30% off your purchase!!
xoxo.