This back to school outfits post is sponsored by Everywhere Agency on behalf of OshKosh B'gosh; however, all thoughts and opinions expressed are my own.
I can't believe my oldest baby is 3! We've been toying with the idea of enrolling him in preschool starting in September. As much as it would break my heart, I know he would thrive in a school setting. He loves interacting with other kids his age and soaks up knowledge like a sponge. It's going to be extremely part time, only 1 day a week to start but I still get so anxious thinking about it. How is he already old enough for school? Where does the time go?
As Fall and Back to School quickly approaches, I knew the kids would need some new clothes! One of the bummers about having kids is that your first born basically needs a completely new wardrobe, every season for the first 4 or 5 years of their life. They're growing so quickly, nothing from the previous year still fits! In this instance, I thank my lucky stars that I have 2 boys so Oliver can always wear hand me downs and I won't have to worry about it with him!
Back to School Outfits with OshKosh B'Gosh
We went to check out OshKosh B'Gosh at the local mall for their back to school sale and it was great! At the time we went, everything in the store was 50% off with tons of clearance items!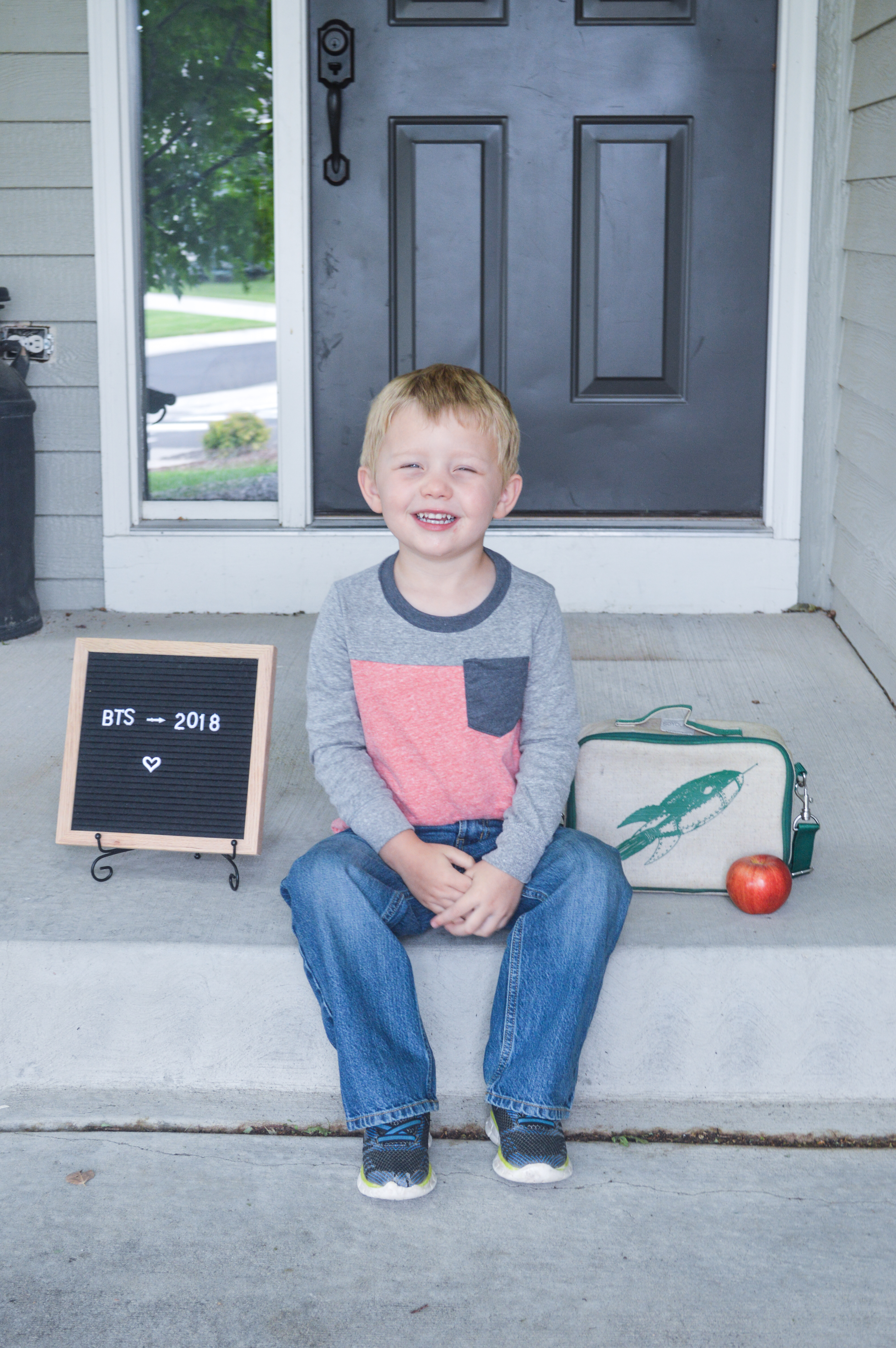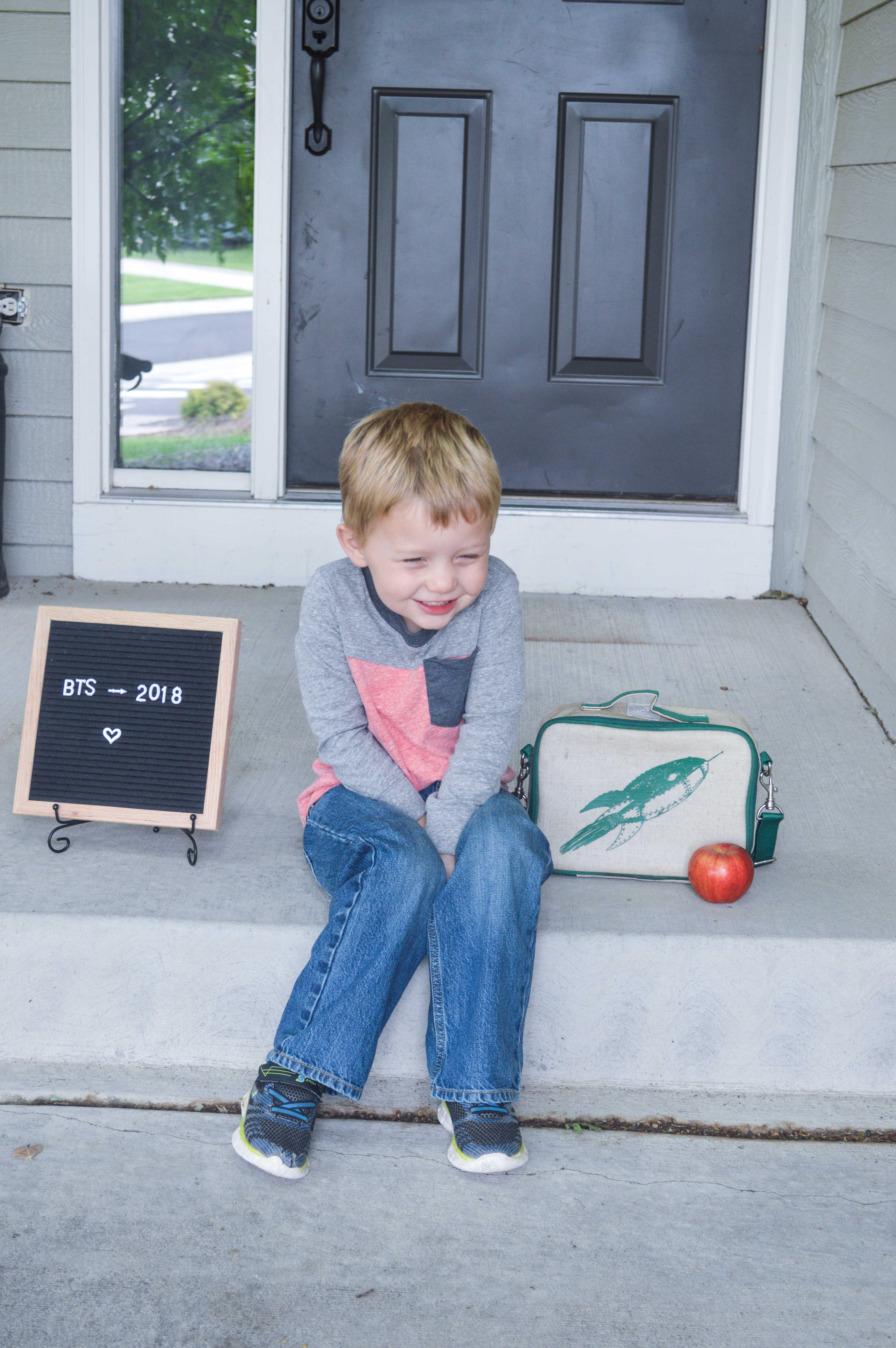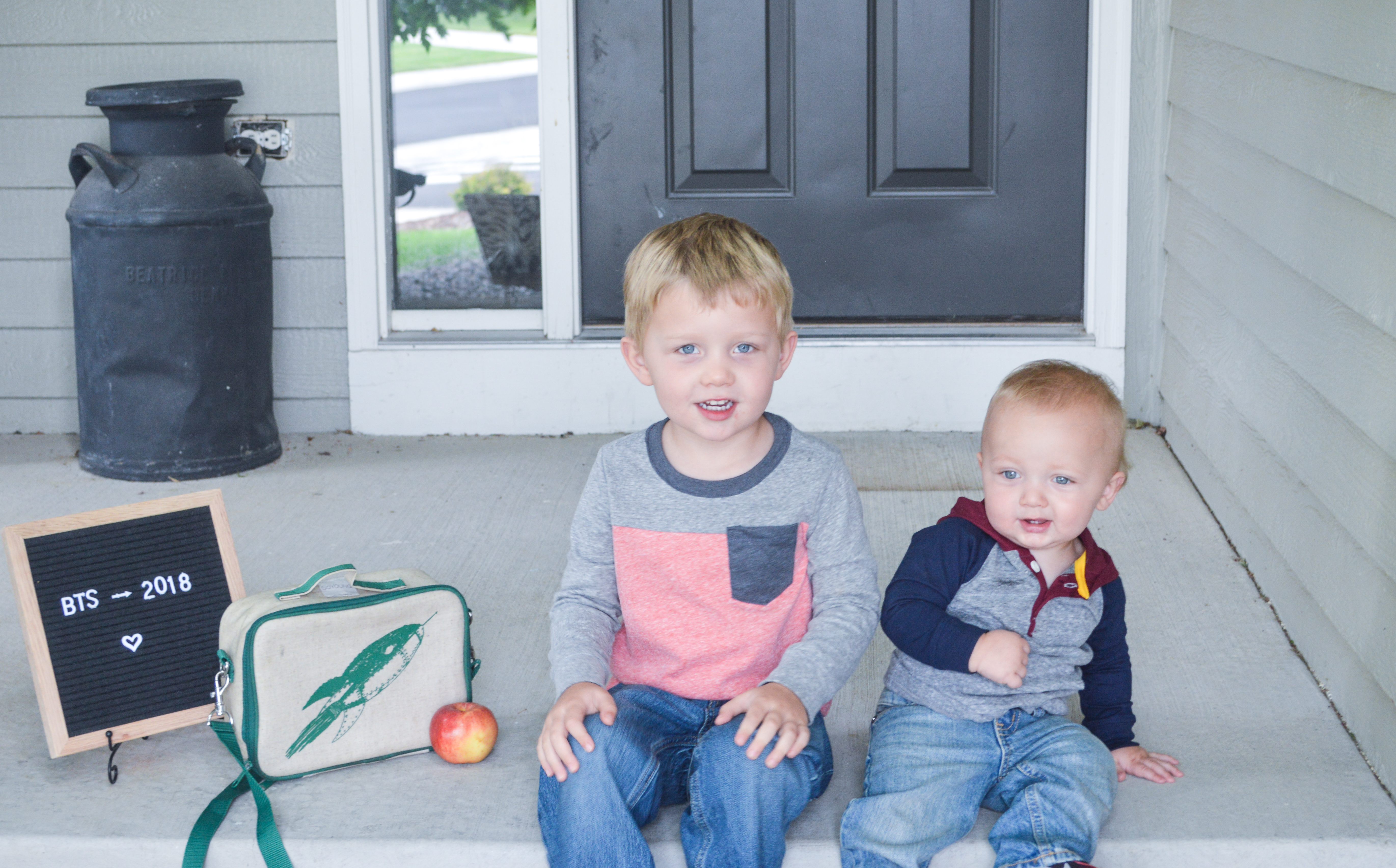 I really love being able to cater to Sawyer's individual style. OshKosh offers so many unique pieces that can really allow kids to mix and match and show off their sense of style! Kids fashion can be so fun. Right now, he really loves dinosaurs. OshKosh had the cutest dinosaur joggers and a dino-mite clearance tee- that also glows in the dark! You should've seen how excited he got when I turned off all the lights at home and his shirt was glowing! The joggers are so cute and soft, and are really easy to pull up and down by himself since he's newly potty trained. These will be a fall staple for him for sure.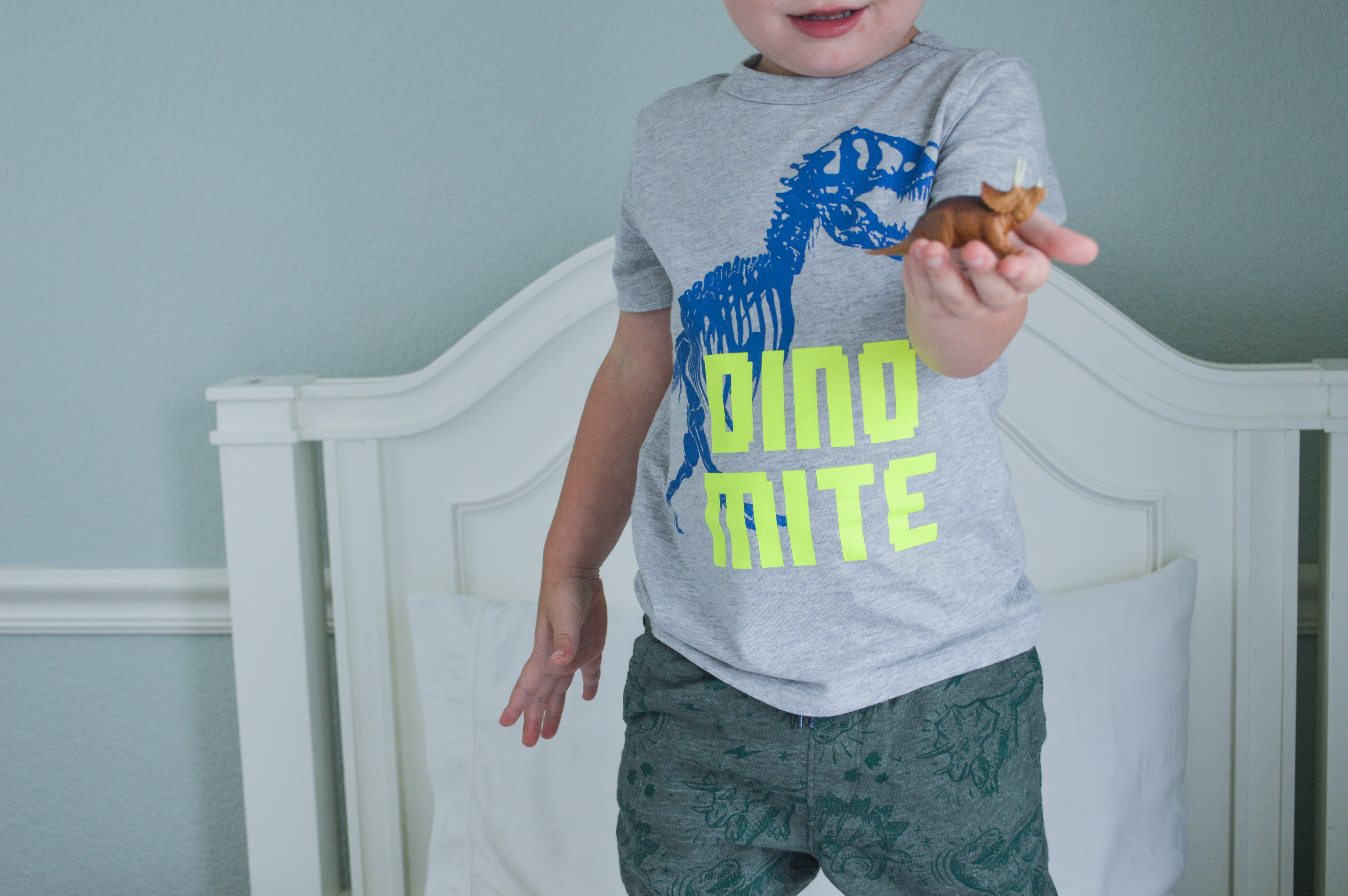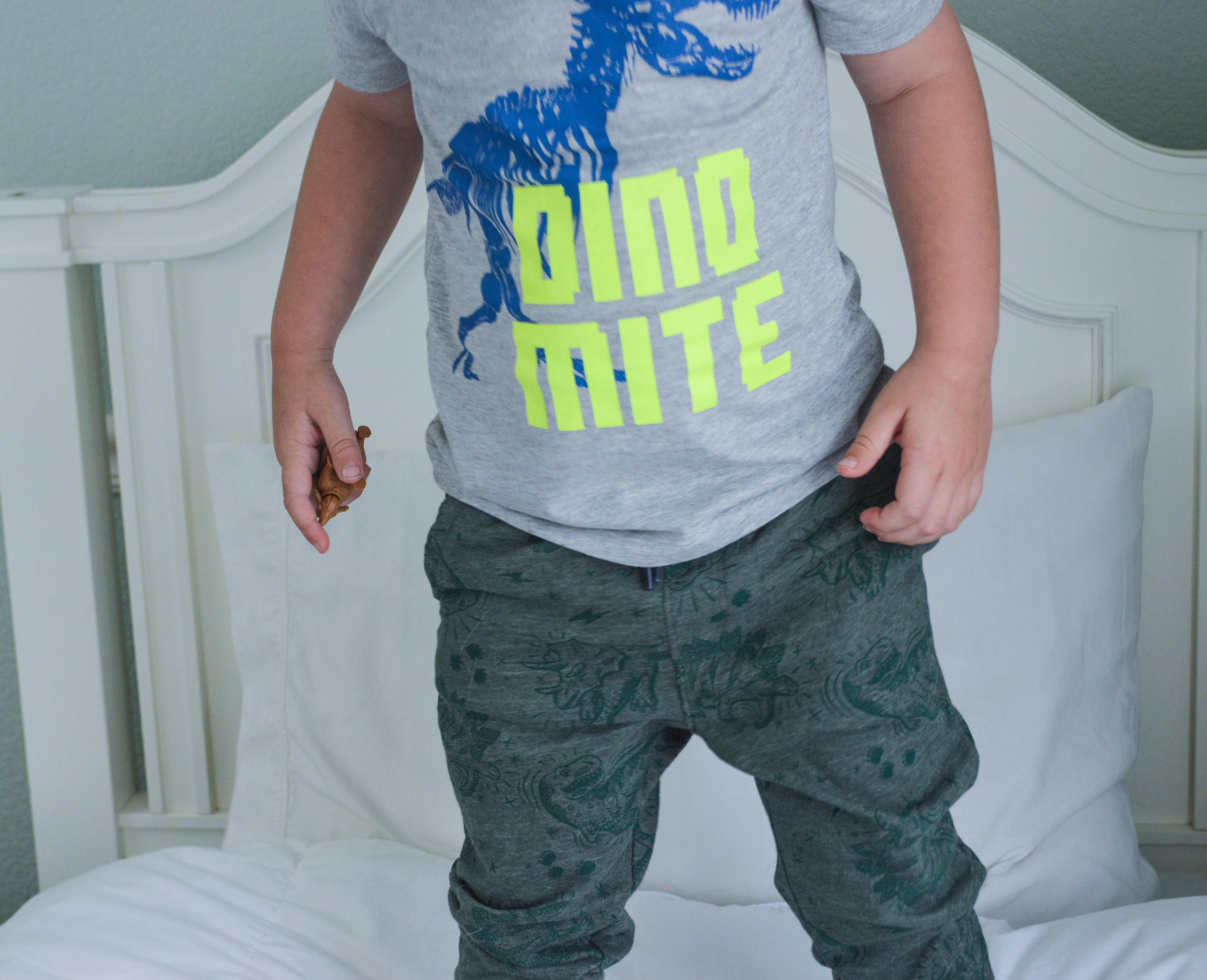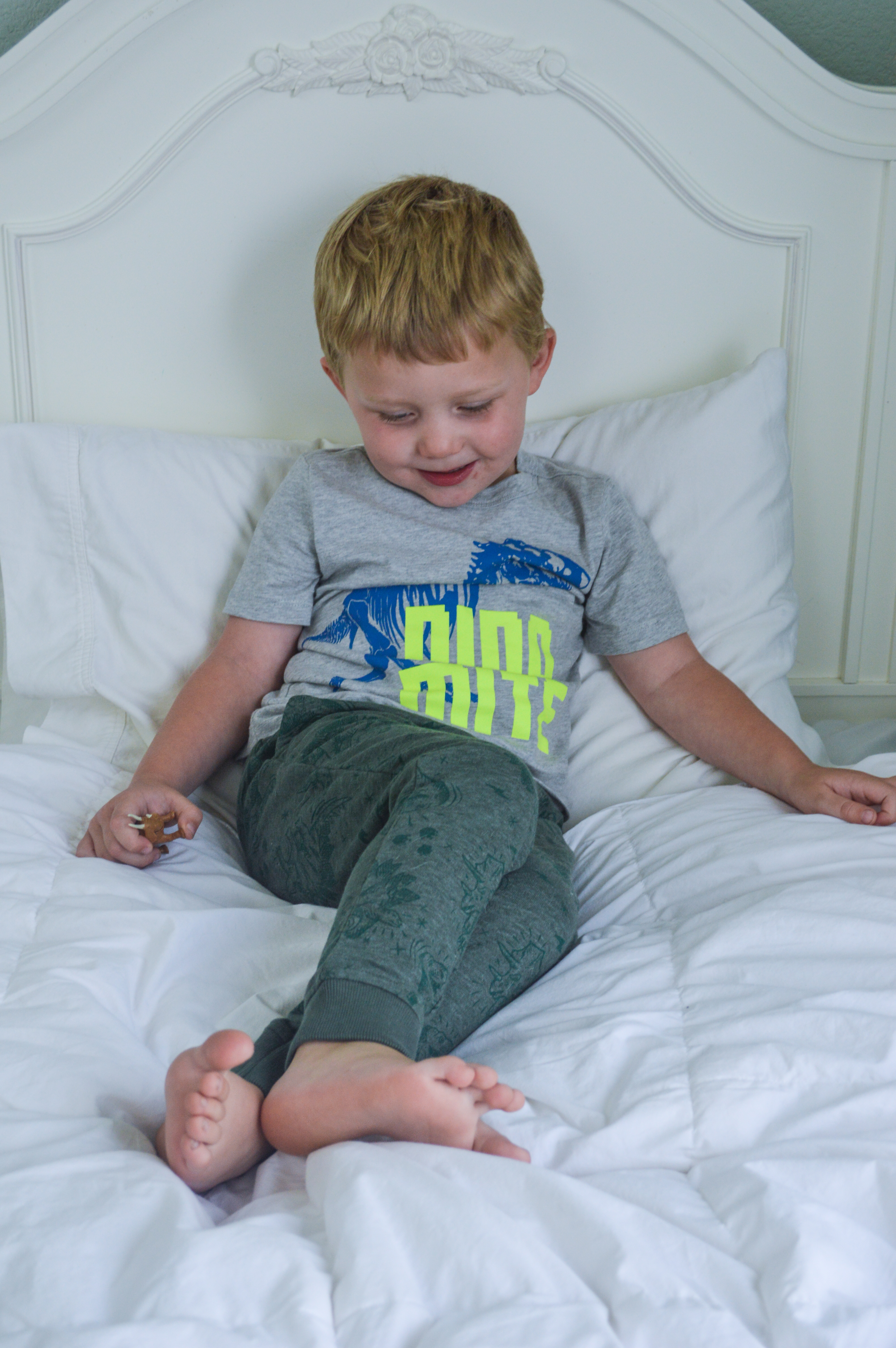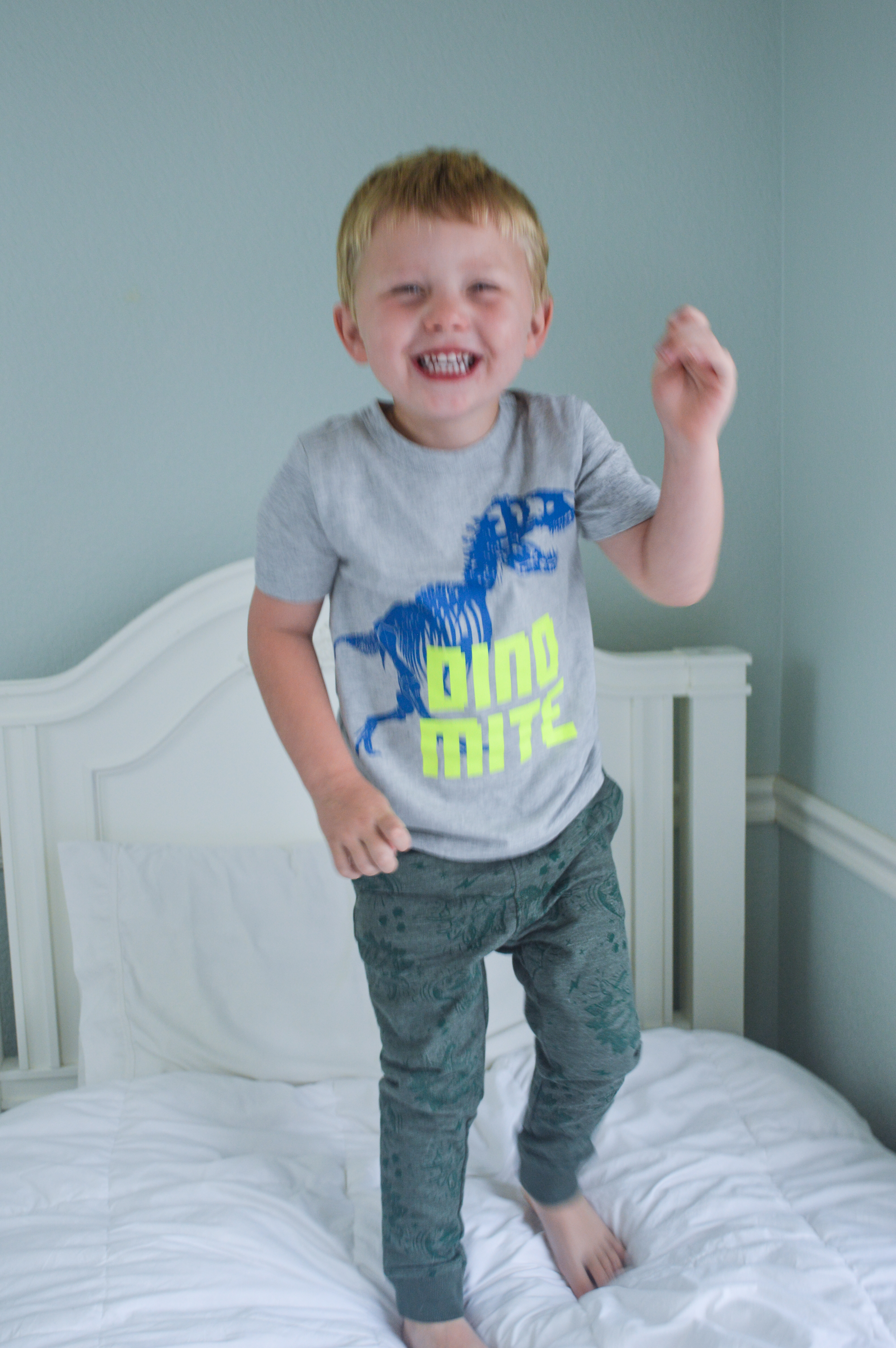 Since the cooler weather is just around the corner and he's growing like a weed, I knew he would also need some new jeans. I was so excited to see that jeans were on sale for $7! They were so cheap I had to get some for Oliver too. They're his very first pair and I about died when I saw how cute he looked with them on.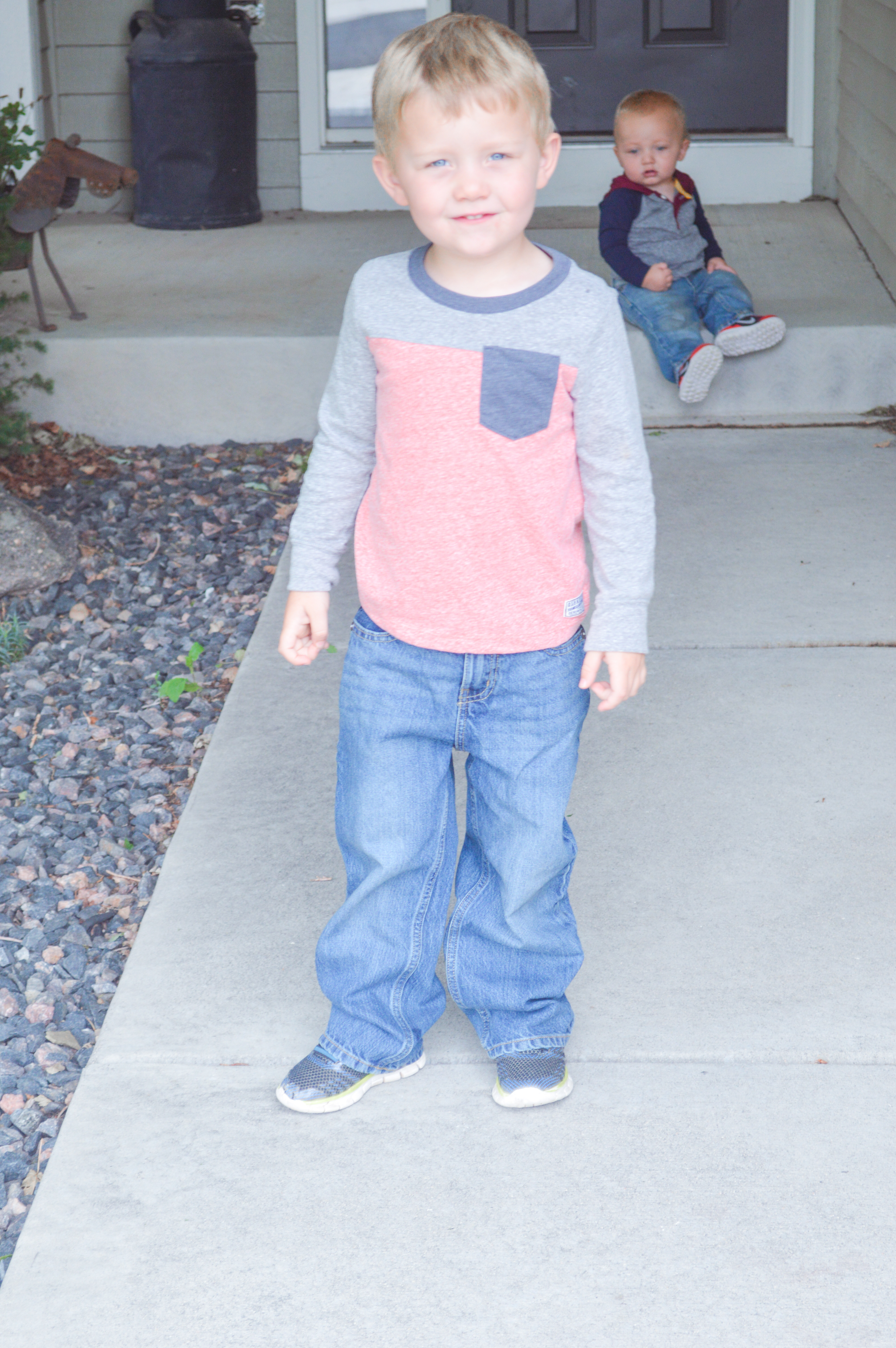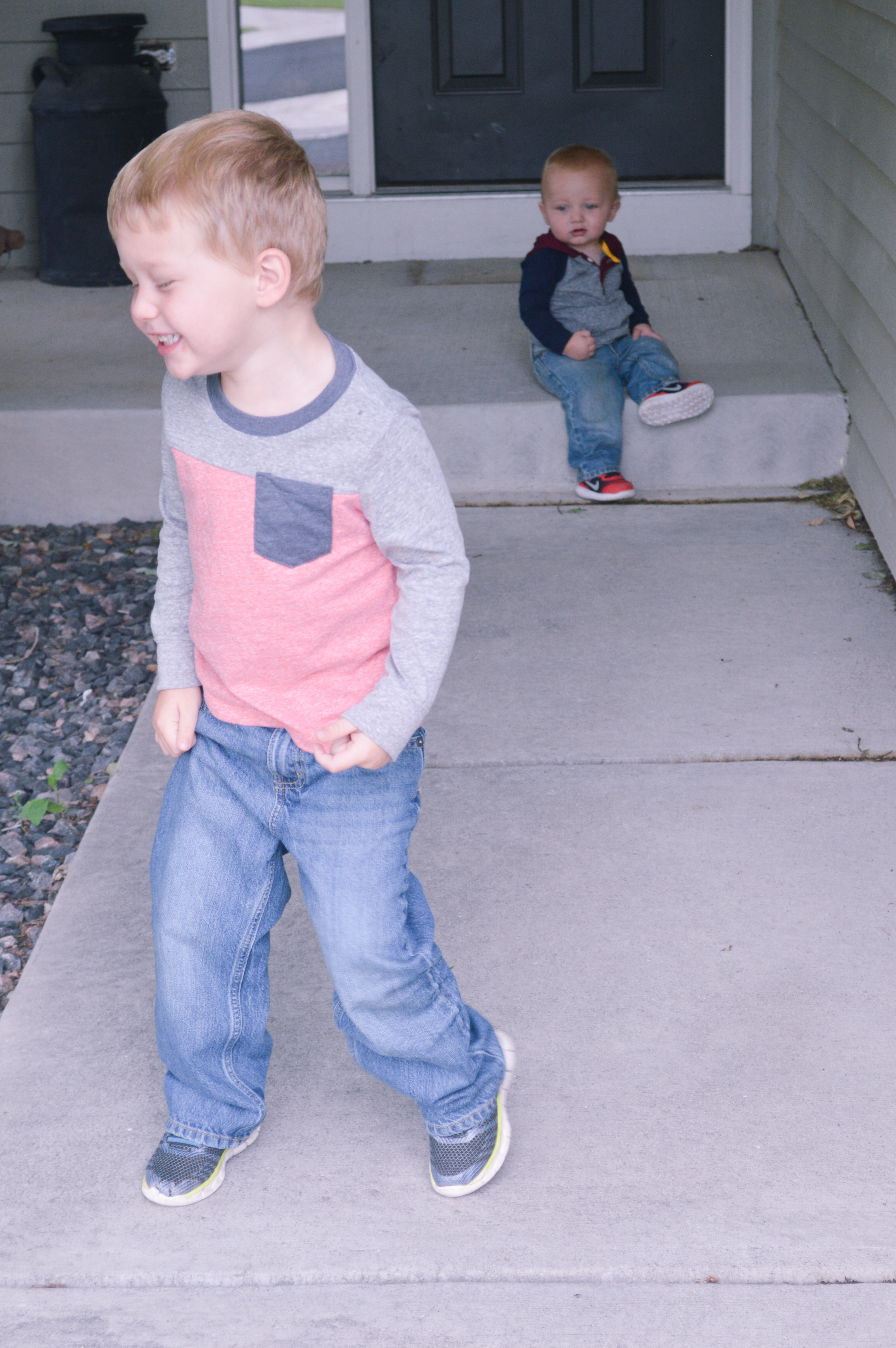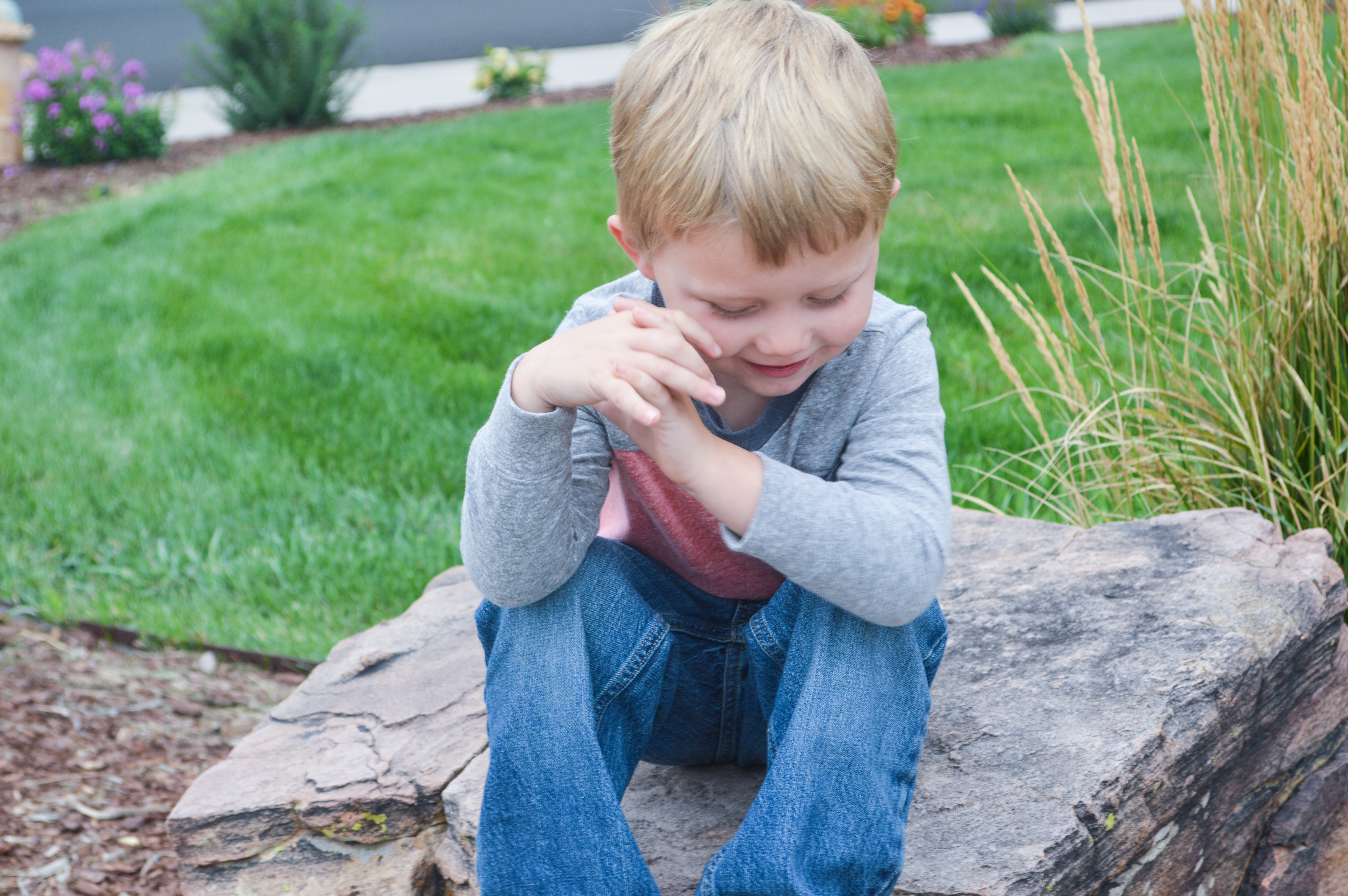 OshKosh B'Gosh loves to give back and you can join in! You can donate cash or a new pair of jeans in store or online from 7/24-9/12. For more information head HERE.
I also got Sawyer a long sleeved tee and Oliver a hooded henley. They're buttery soft and will keep the boys nice and warm on fall days. Paired with the jeans, they created the most adorable back to school look. If Sawyer does end up going to preschool next month, he's going to need quality clothing he can play and learn in, OshKosh had everything we needed for our back to school outfits!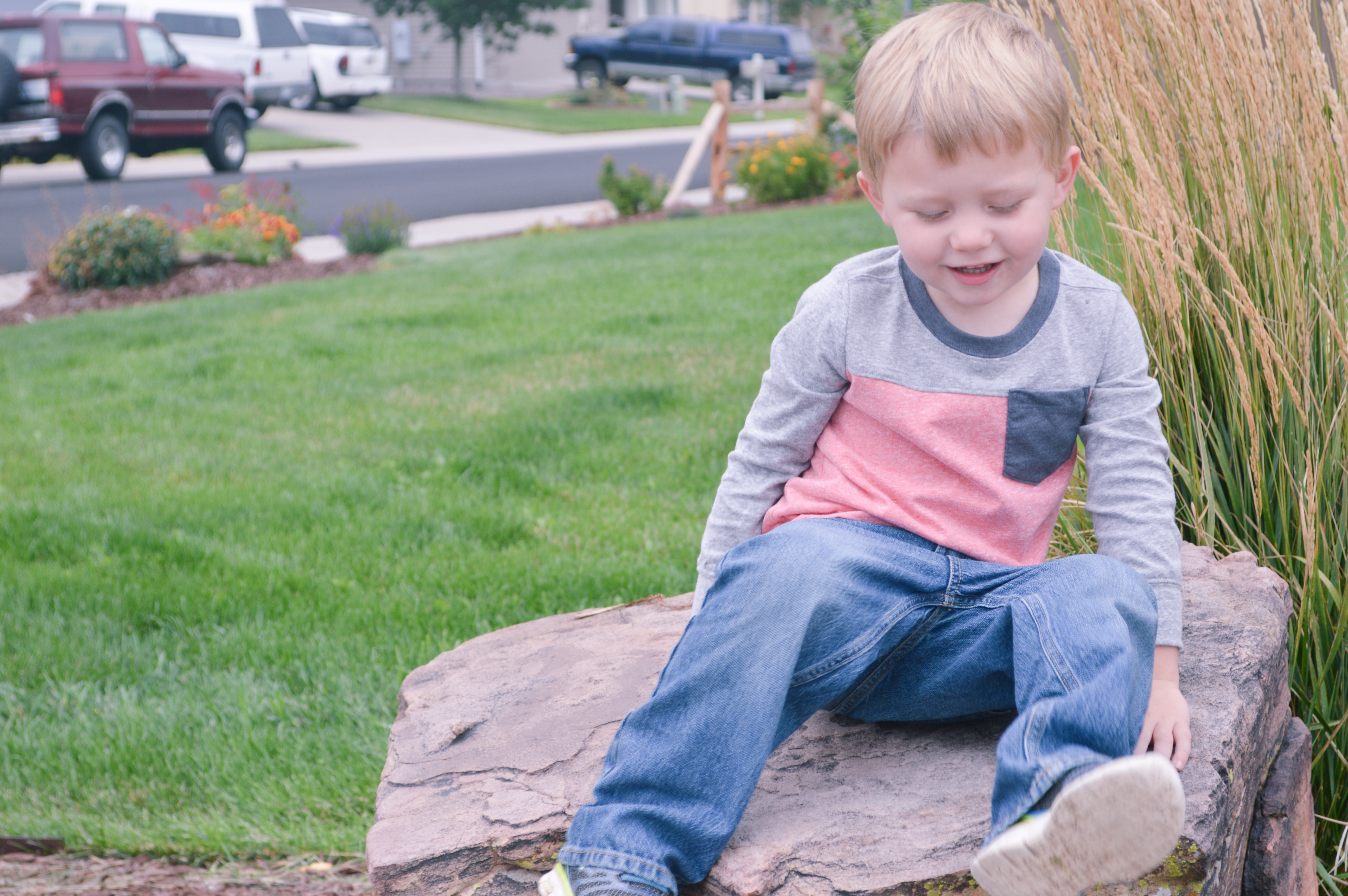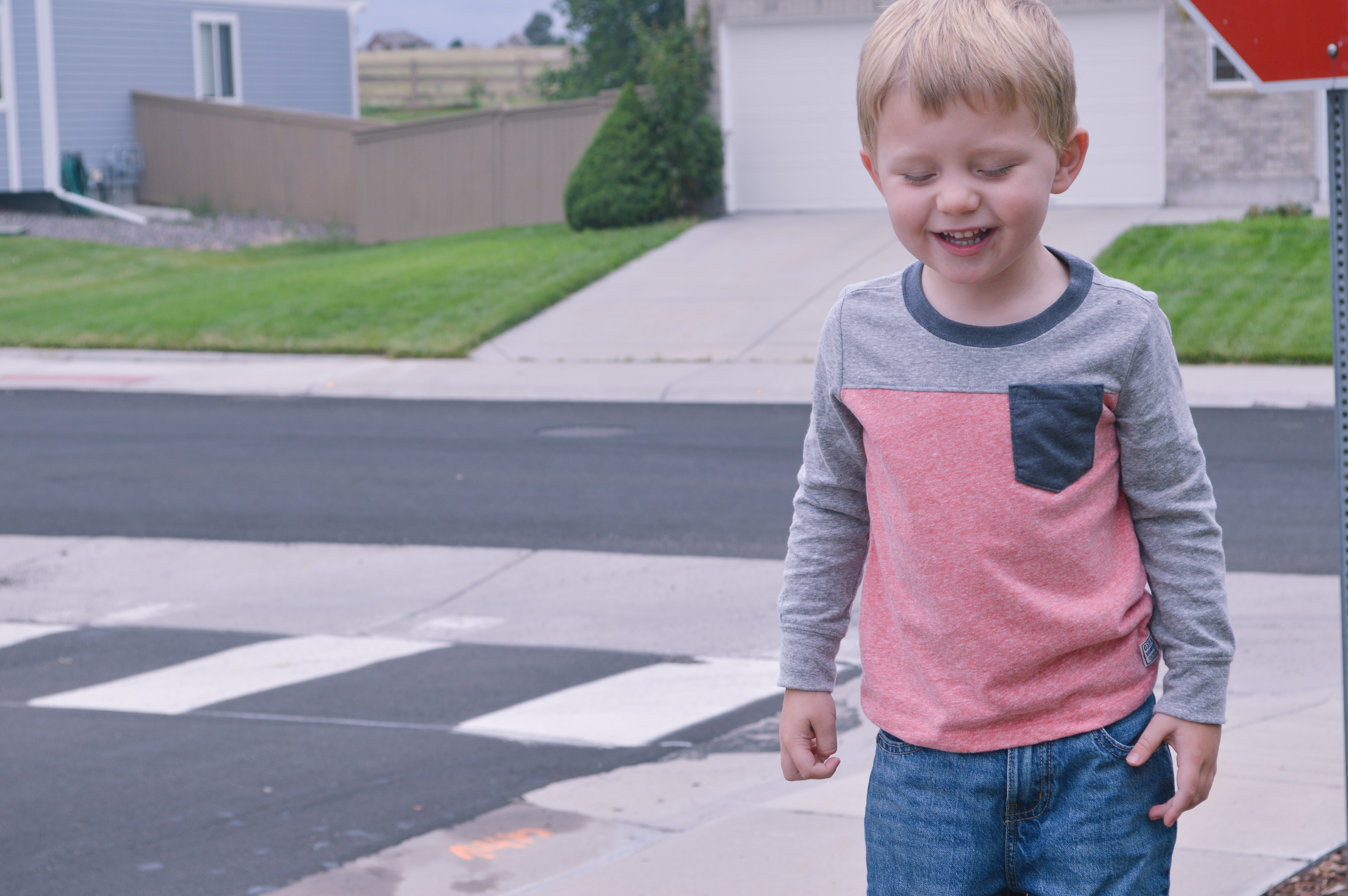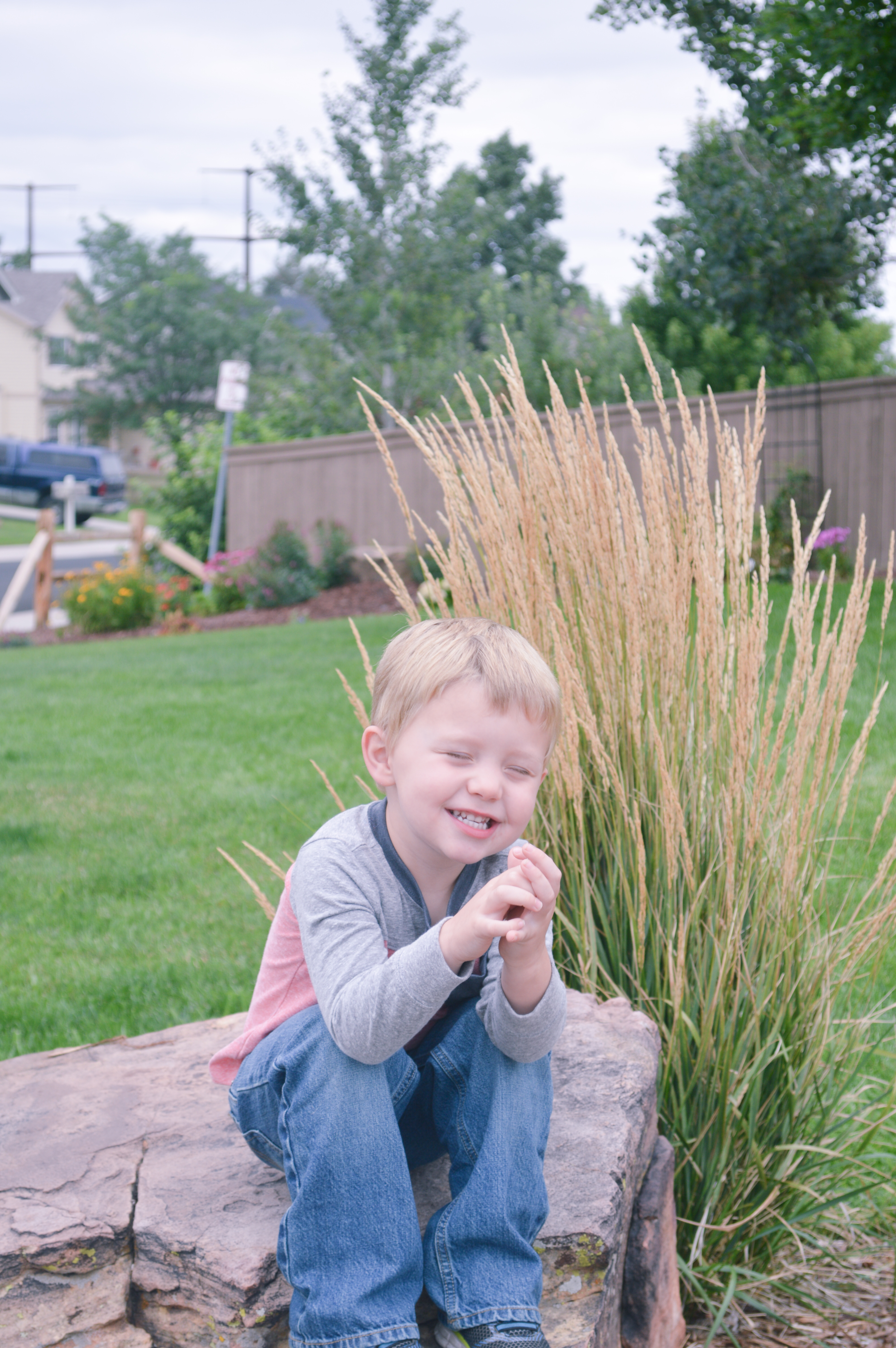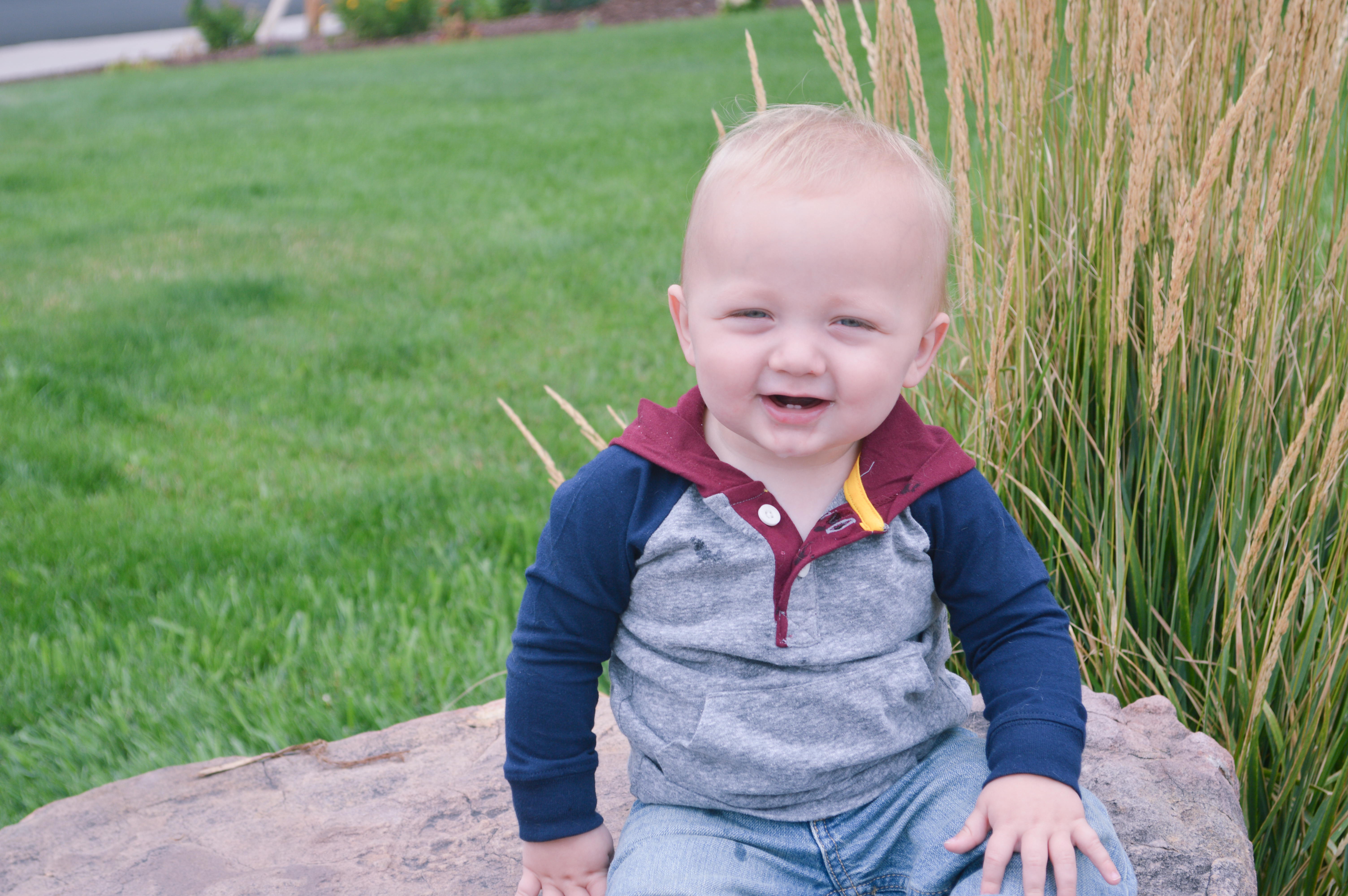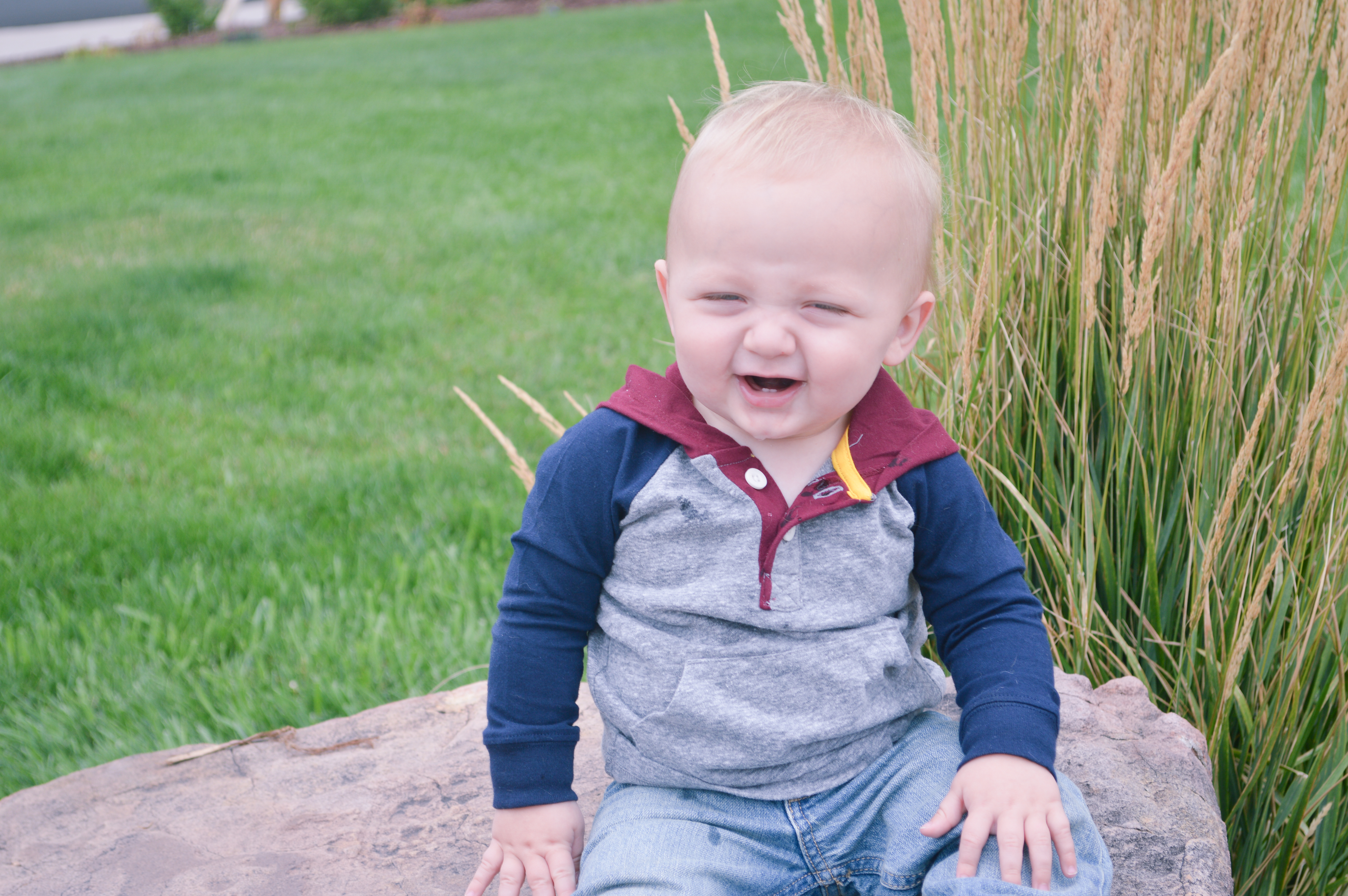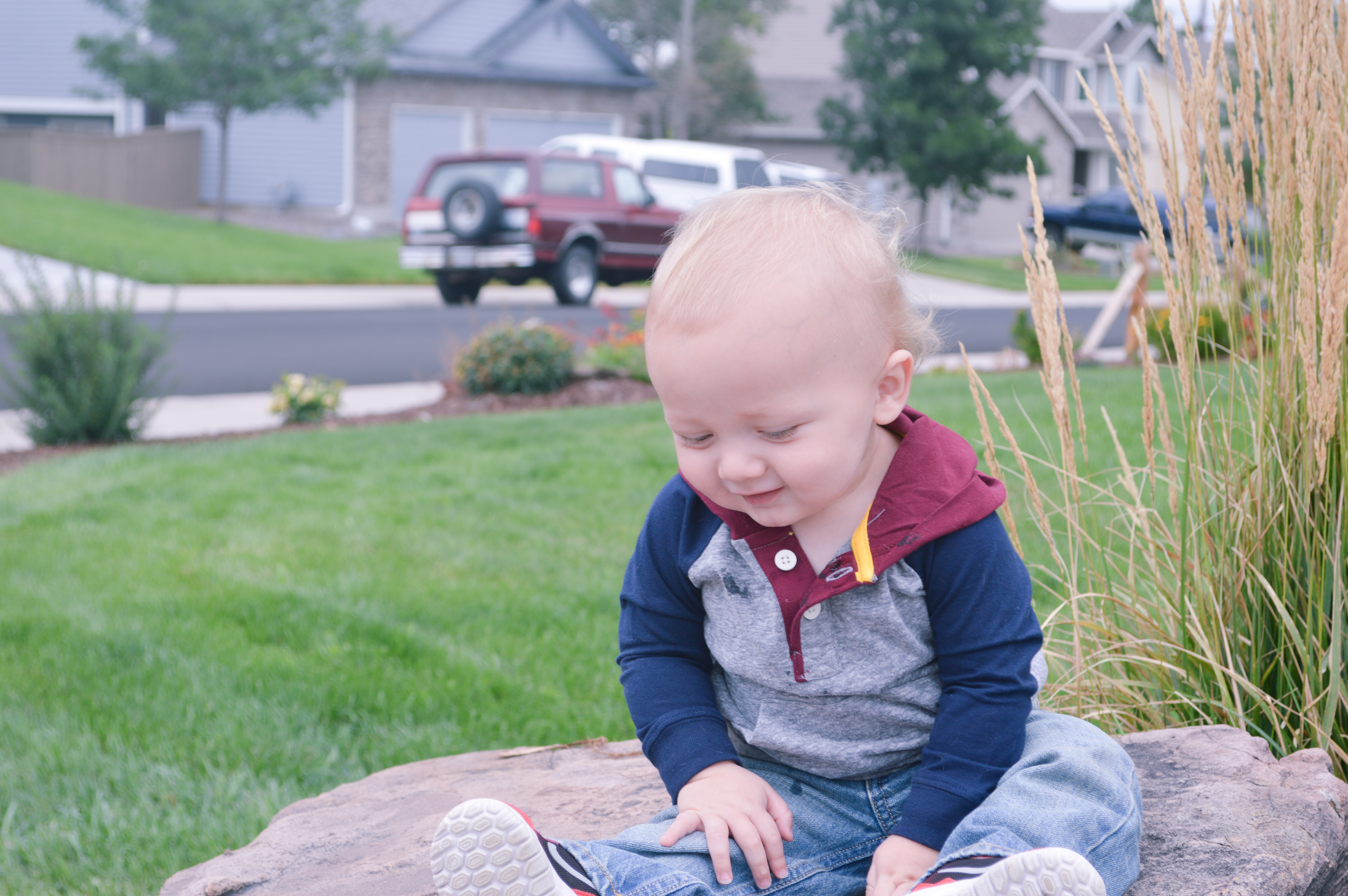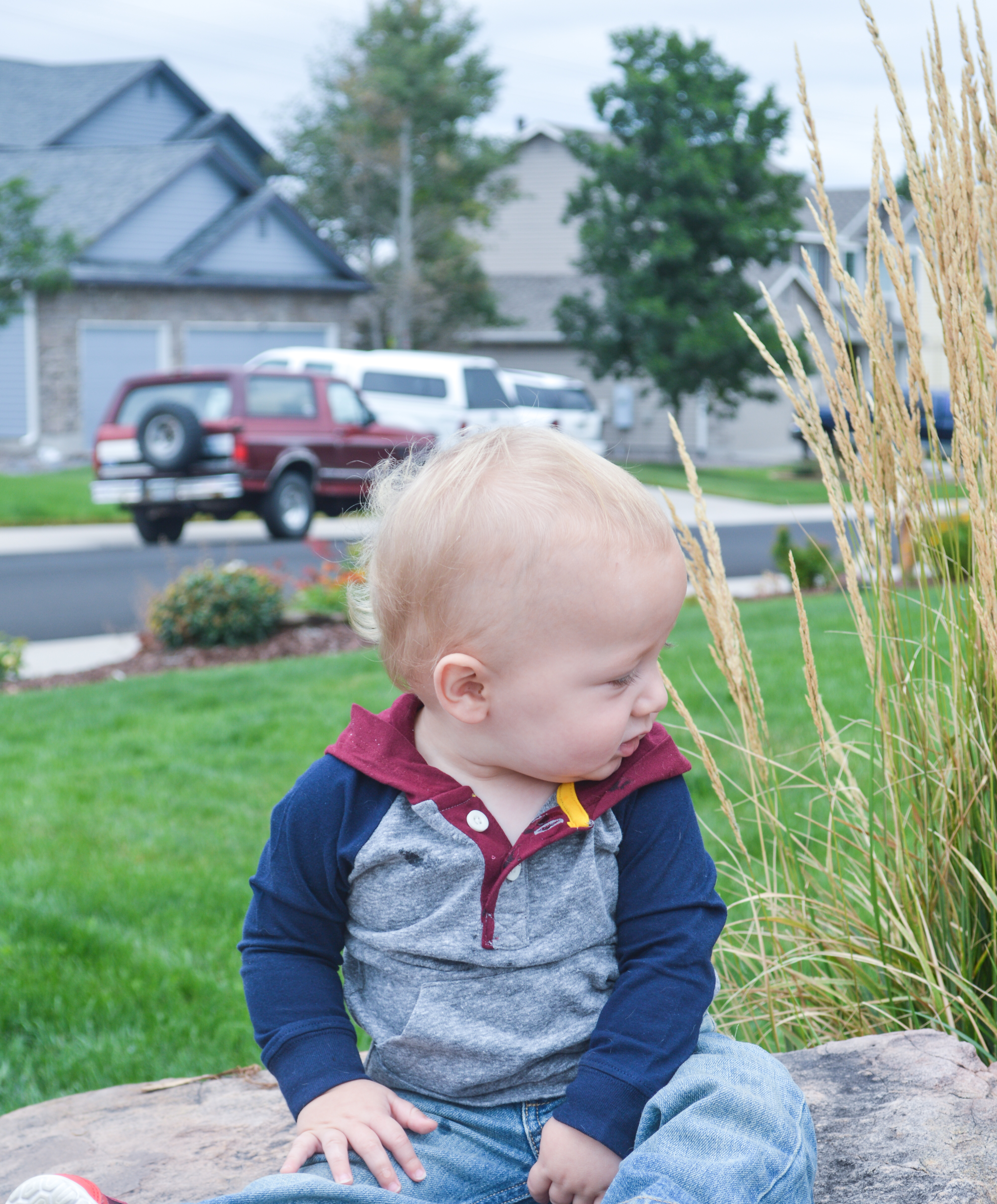 OshKosh B'Gosh always has great sales, but from now until September 30th, you can use this coupon for an extra 20% off your purchase of $40 or more!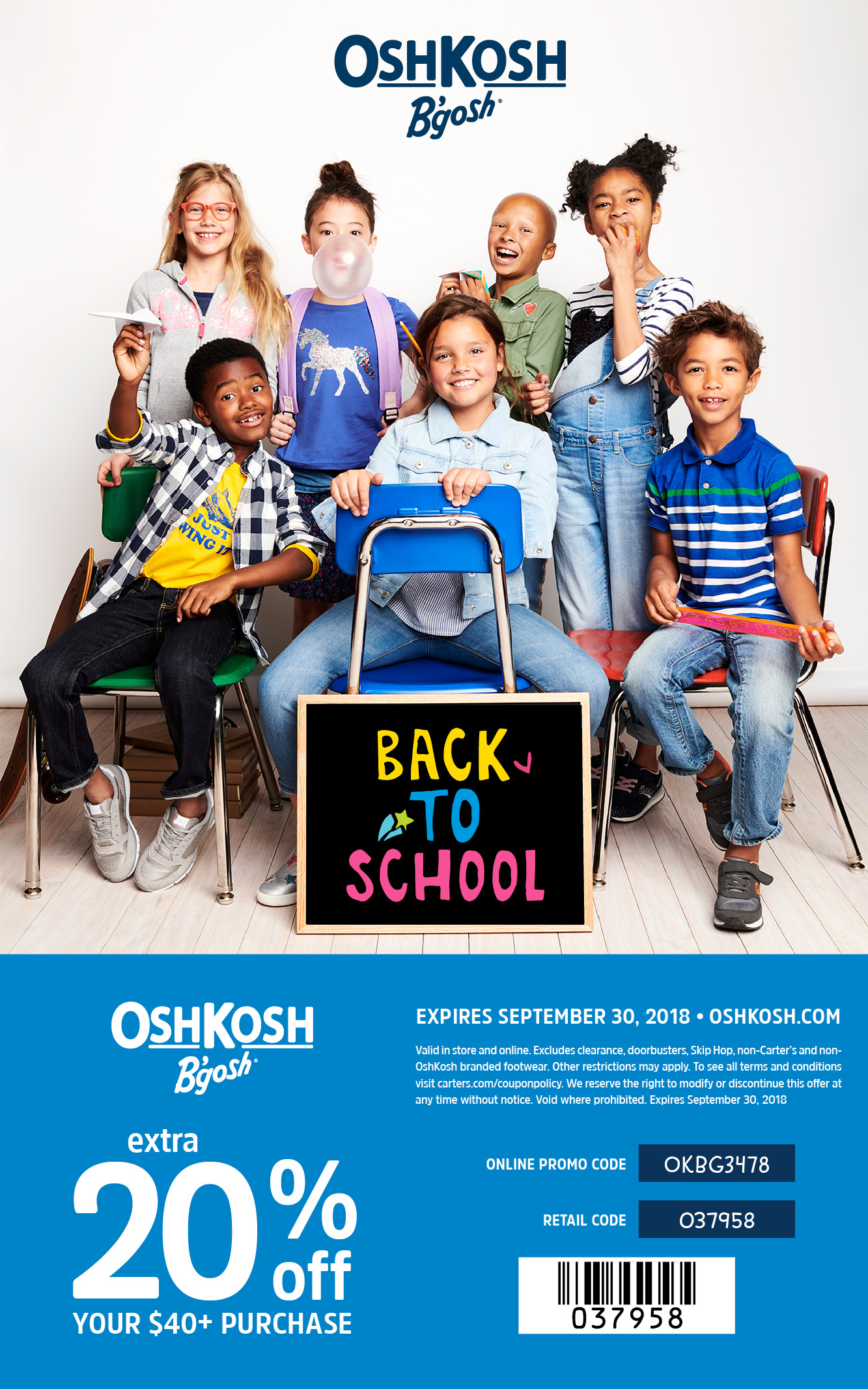 Be sure to check out OshKosh B'Gosh for all your back to school outfits and needs! Shop HERE.
Find a store near you HERE.
xoxo.