Disclaimer: This post is in collaboration with PinkBlush. All opinions are my own. Please visit my disclaimer page for more information.
I'm so uncomfortable.
I wish I could even describe it. With Sawyer, I had an anterior placenta. Meaning the placenta was in front of the baby (behind my belly button) rather than behind him. So while I still felt all of his movements, they were toned down and not very intense.
With this baby, the placenta is where it's supposed to be and I feel everything. I suppose it wouldn't be so bad if I had experienced it before and knew what to expect, but since my last pregnancy was so different in this way, I was really unprepared for how uncomfortable this is.
Plus, this baby is insanely active and likes to be right up near the surface of my skin. It literally feels like he's trying to rip through my skin and escape. He is so active in there.
Top that off with the regular back aches, swollen feet, heartburn, etc. and I'm just really miserable right now. Third trimester woes, am I right?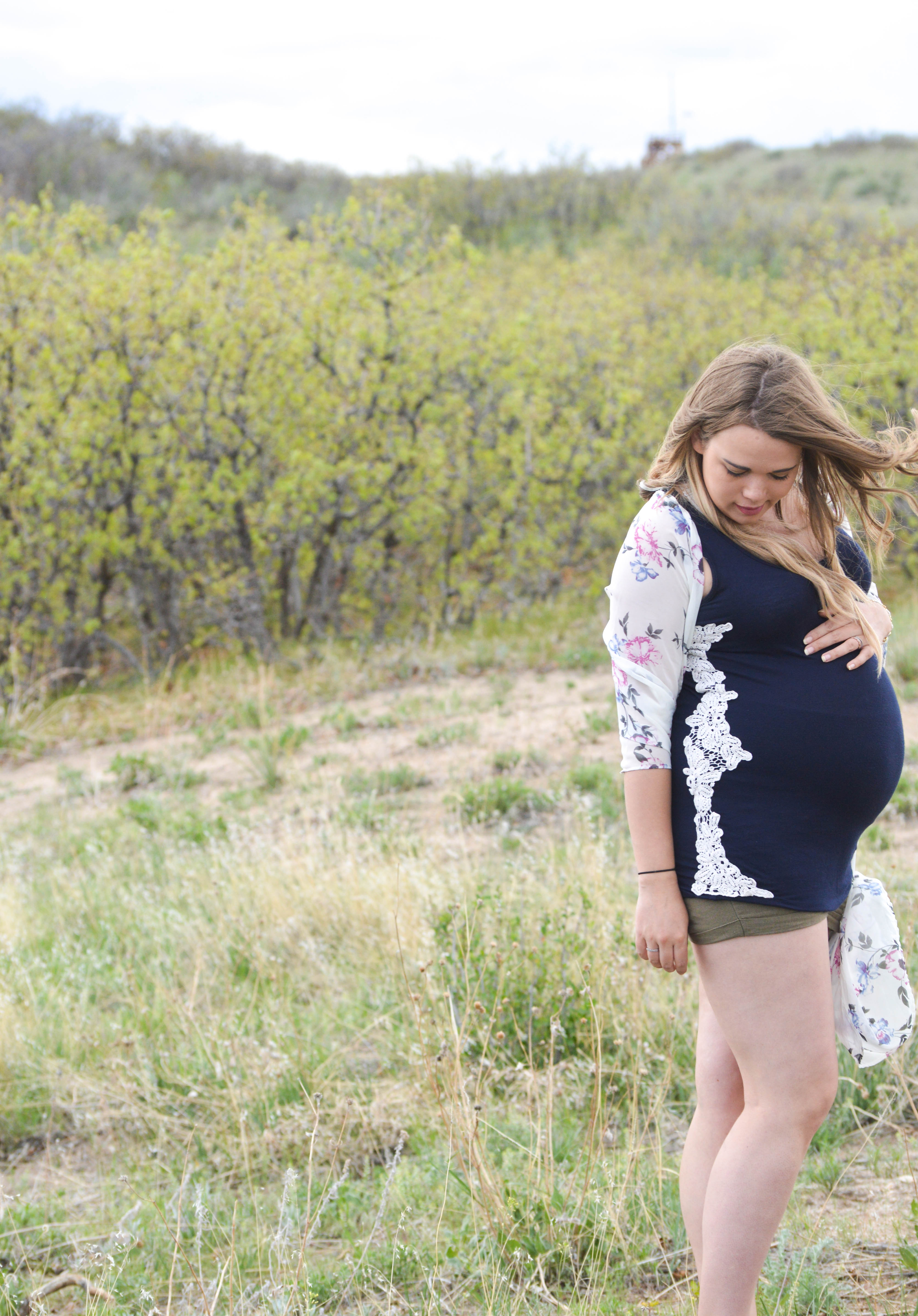 But since I'm so uncomfortable just being alive right now, I try to dress as comfortably as possible. PinkBlush Maternity is one of my favorite online women's boutiques. If you're a frequent reader here, you know I shop there all the time.
It's one of my favorite places to get women's clothing online. They have a huge selection to choose from in both maternity and women's clothing. And the best maternity dresses! My most recent selections included olive green foldover maternity shorts, a navy blue maternity tank top, and a floral kimono.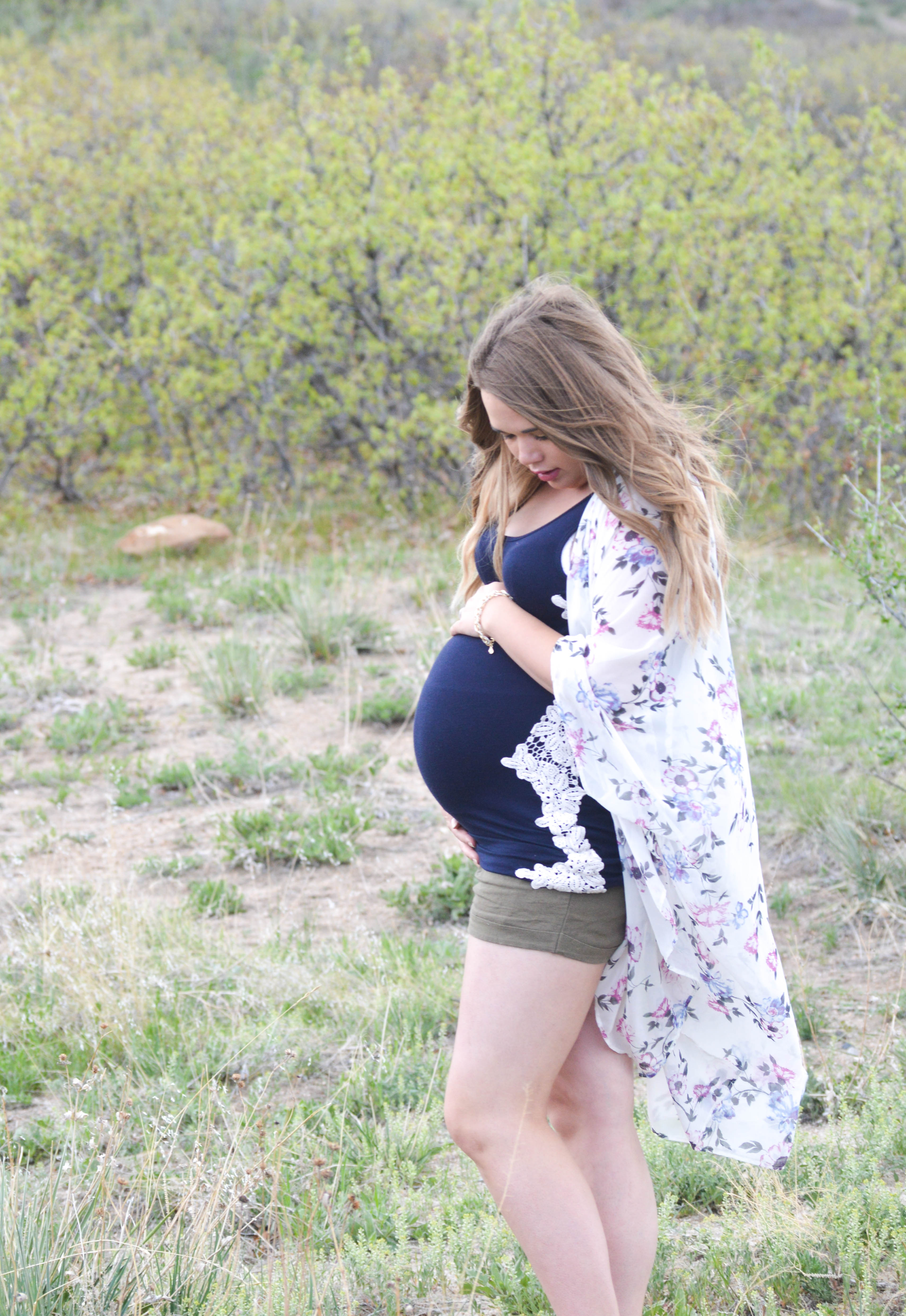 These shorts are so comfortable. I've been living in them lately!
Shop the shorts here.
The top is nice and long to accommodate my growing belly and I love the lace detailing down the side.
Shop the tank top here.
The kimono is so beautiful and I get so many compliments when I wear it. I've never worn a kimono before and wanted to try something new. I love how it an instantly dress up any outfit, and even add a little extra coverage on a cooler day.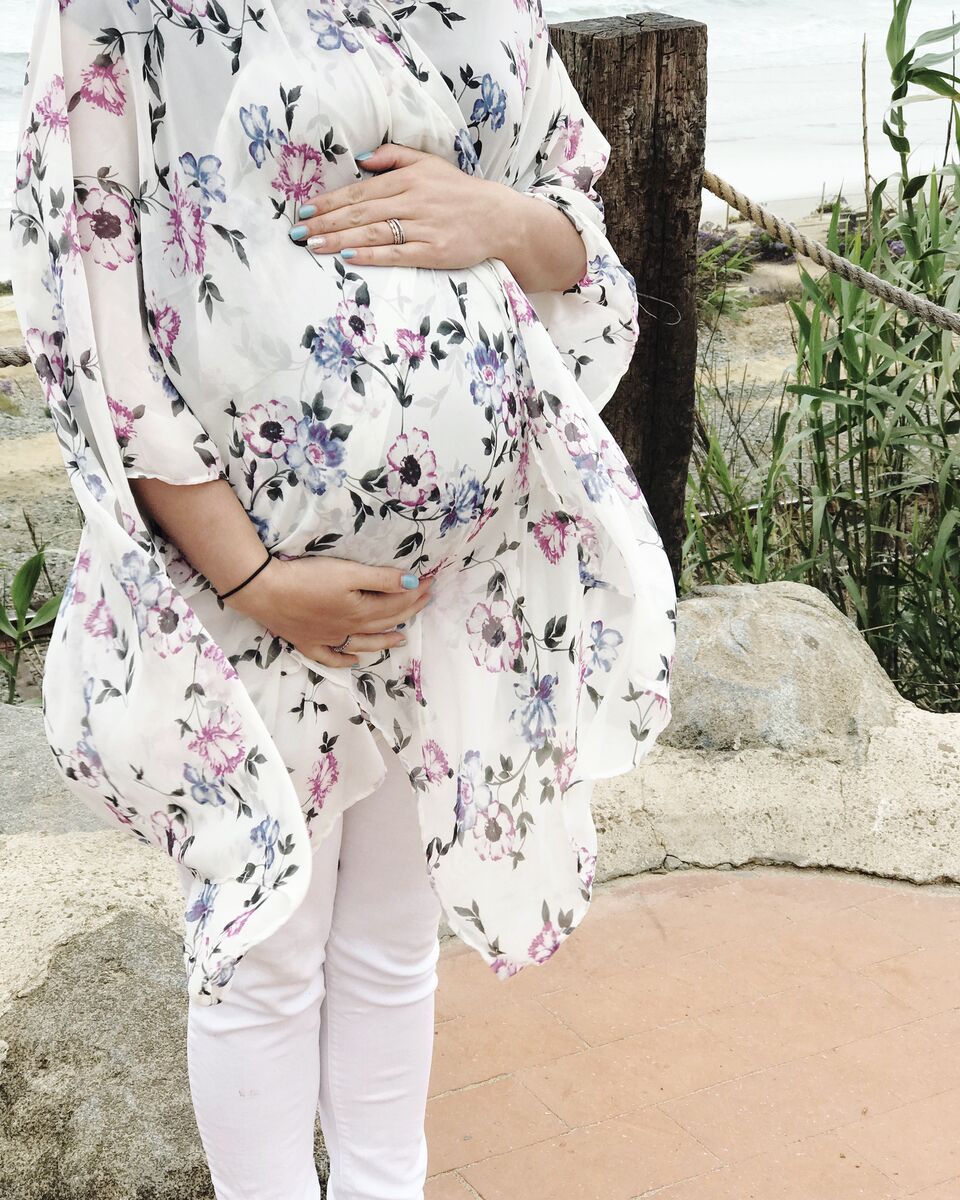 Shop the kimono here.
And, as always, be sure to check out PinkBlush!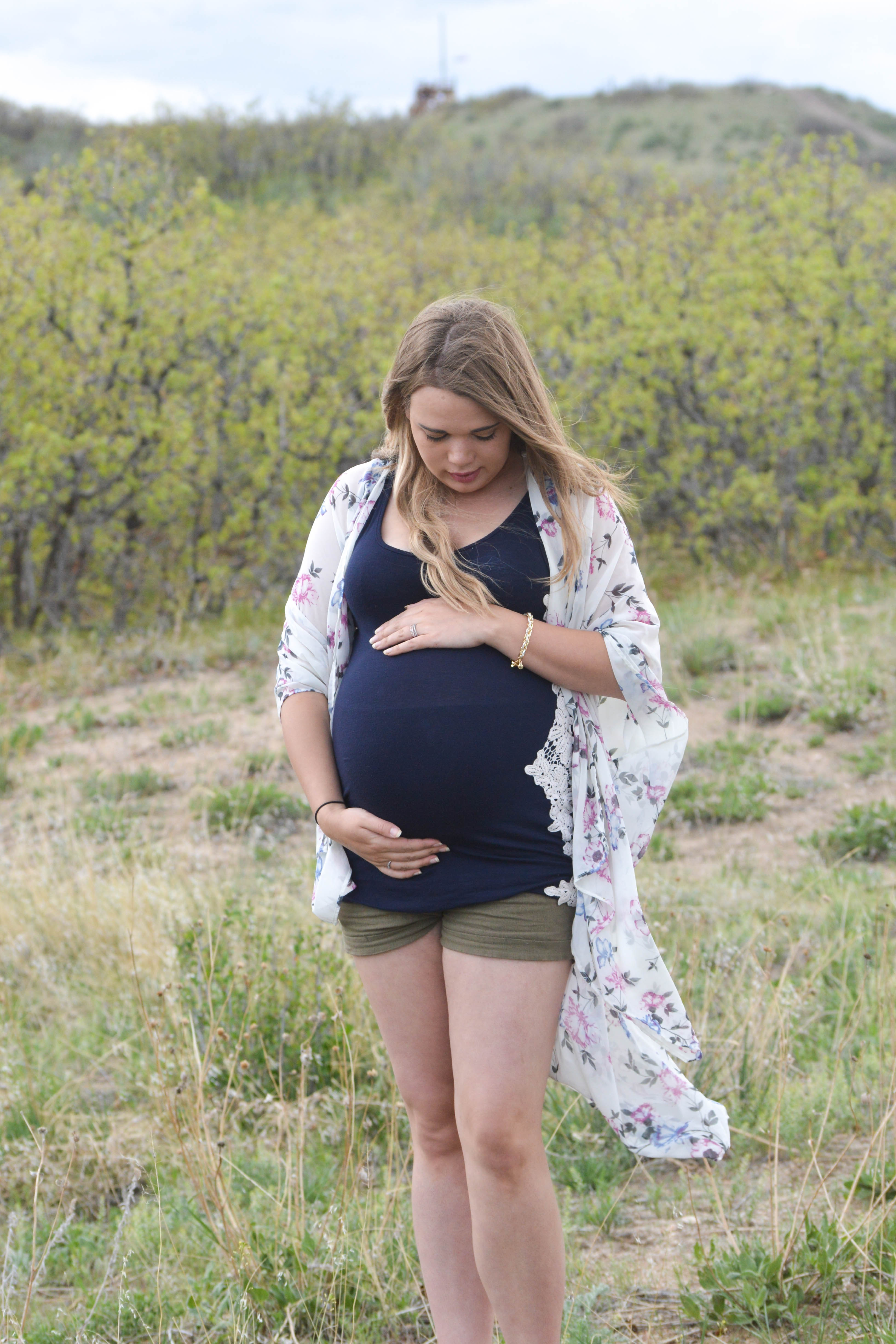 | Shop | Facebook | Instagram |
xoxo.
Save
Save