Hello all!
I recently connected with some other bloggers in my area, forming the Colorado Blogger Babes Network. This is really great for me and my business! I honestly had no idea there were other bloggers in my area. Blogging isn't very big in Colorado. I'm a part of a lot of blogger facebook groups and I'll see bloggers getting together all the time in areas where it's really big like Houston, Atlanta, Provo, and Southern California. They have events like this and network all the time! I was so jealous!
Not only is it great to network with others to help grow your business, but it's also great to have friends who are likeminded and understand what you do! My friends and family are all very supportive of my blog, but none of them really understand it. How can you when you've never experienced it? So it's been great to connect with people and form friendships with those I have lots in common with. It's also great for us to come together and support local businesses.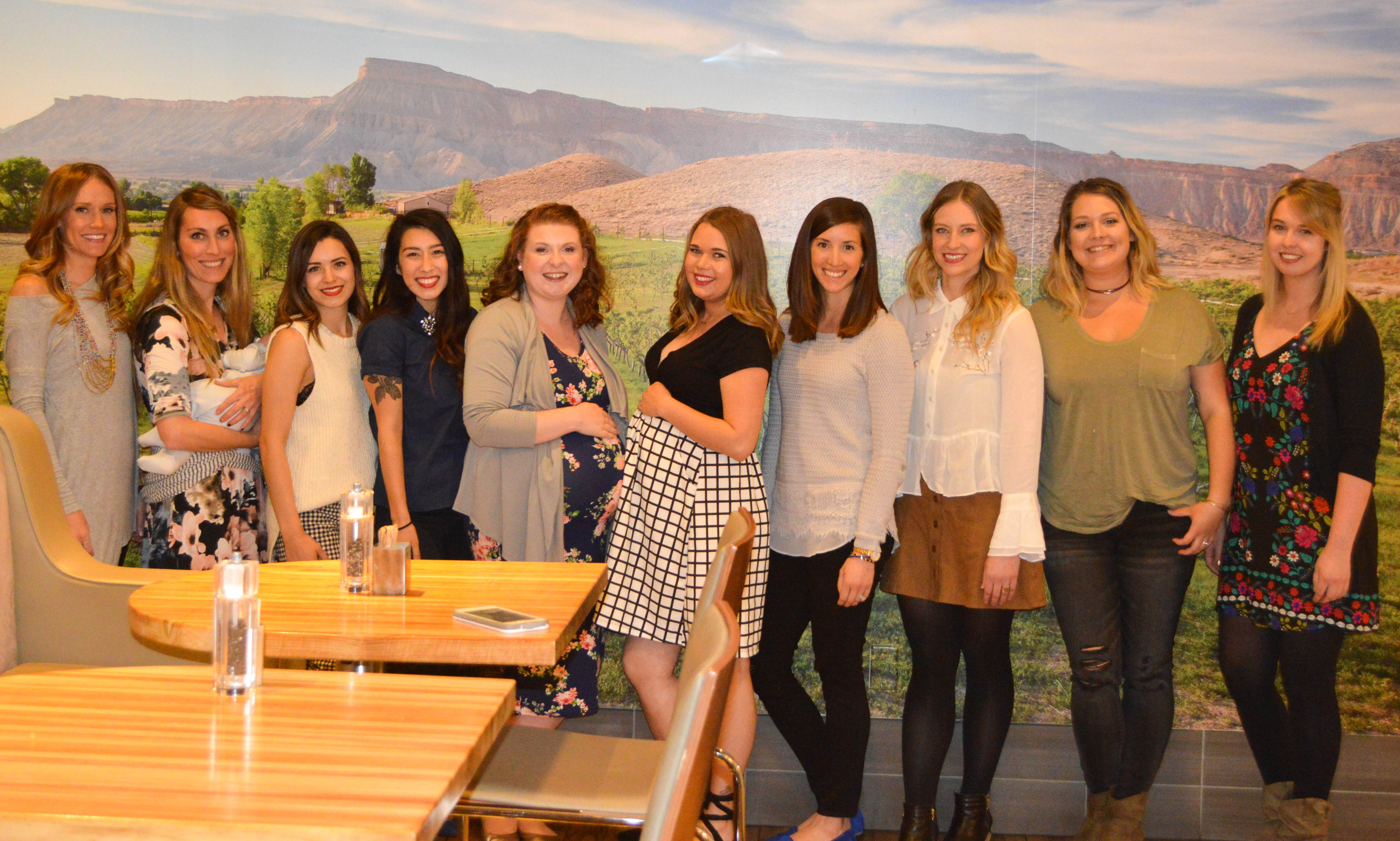 (dress c/o Figure 8 Maternity)
So, given that I now had people to organize events for, I decided to throw an event! I wanted an evening for us to mingle, get to know each other, and to get local businesses involved that we could support as a network.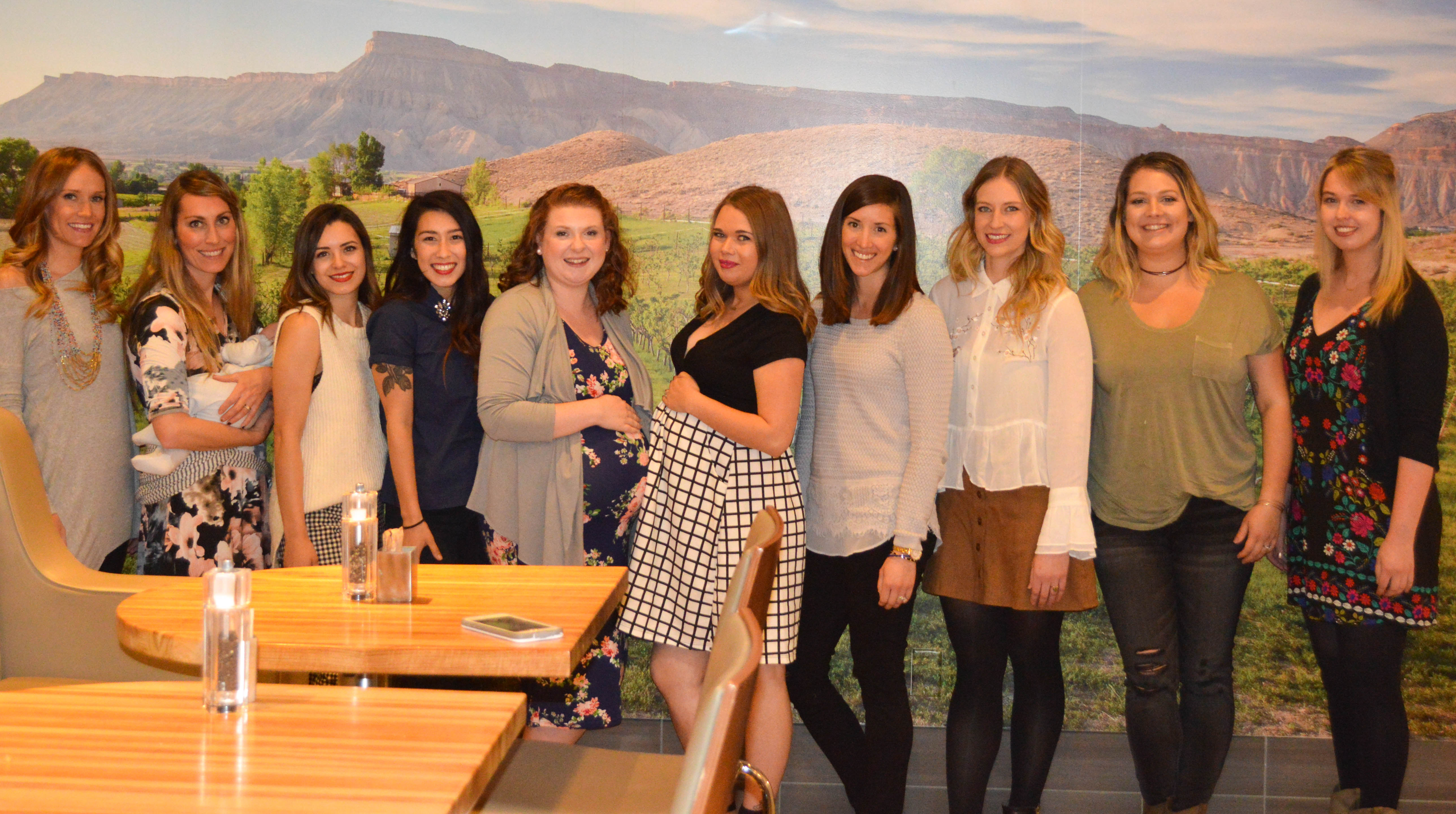 Lyfe Kitchen in Lone Tree (the Park Meadows location), was kind enough to host us for the evening. They have an awesome tasting program that allowed us to sample a lot of different dishes. I went out of my comfort zone and tried a few things I normally wouldn't and I'm glad I did! Everything was amazing!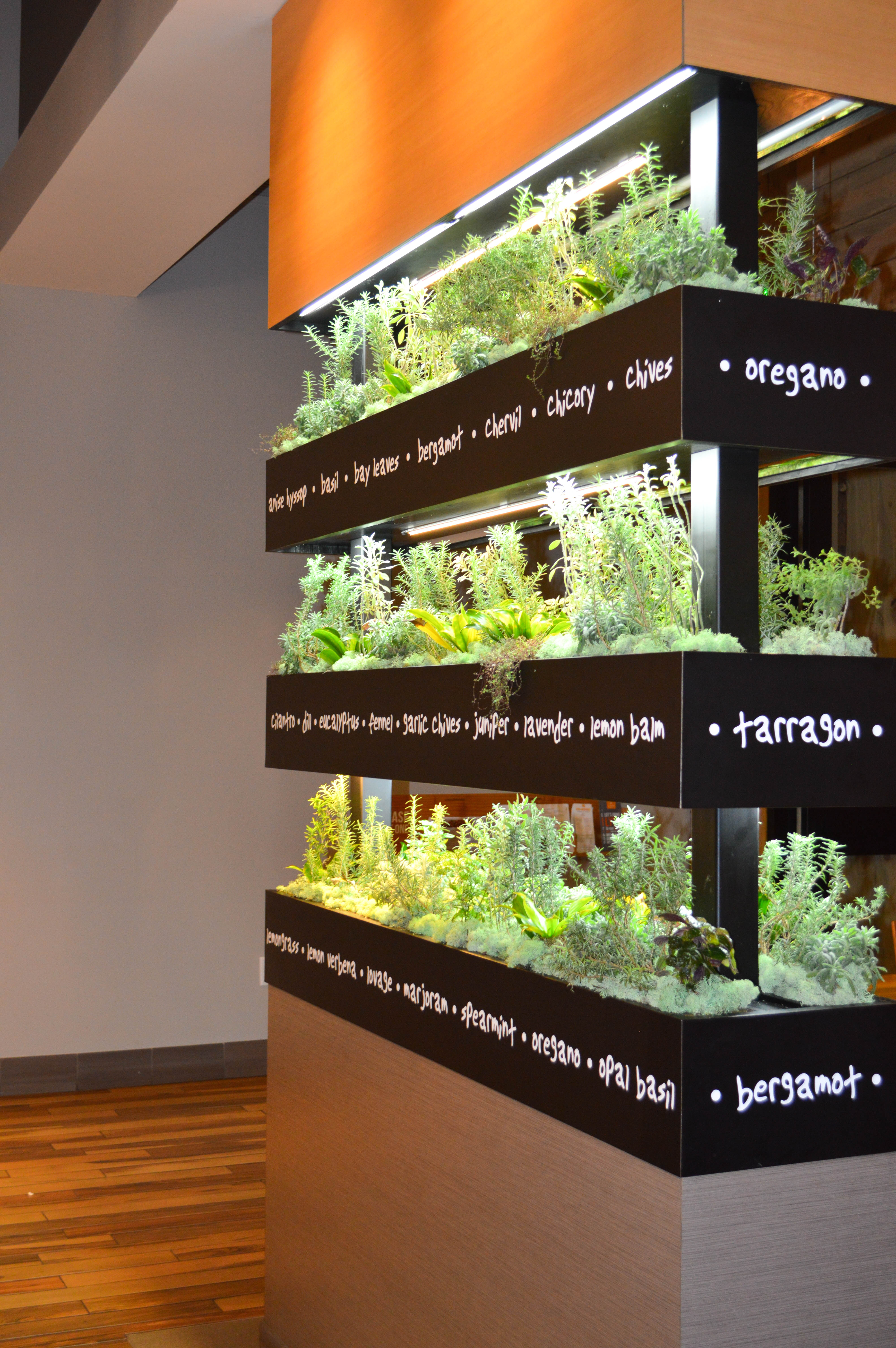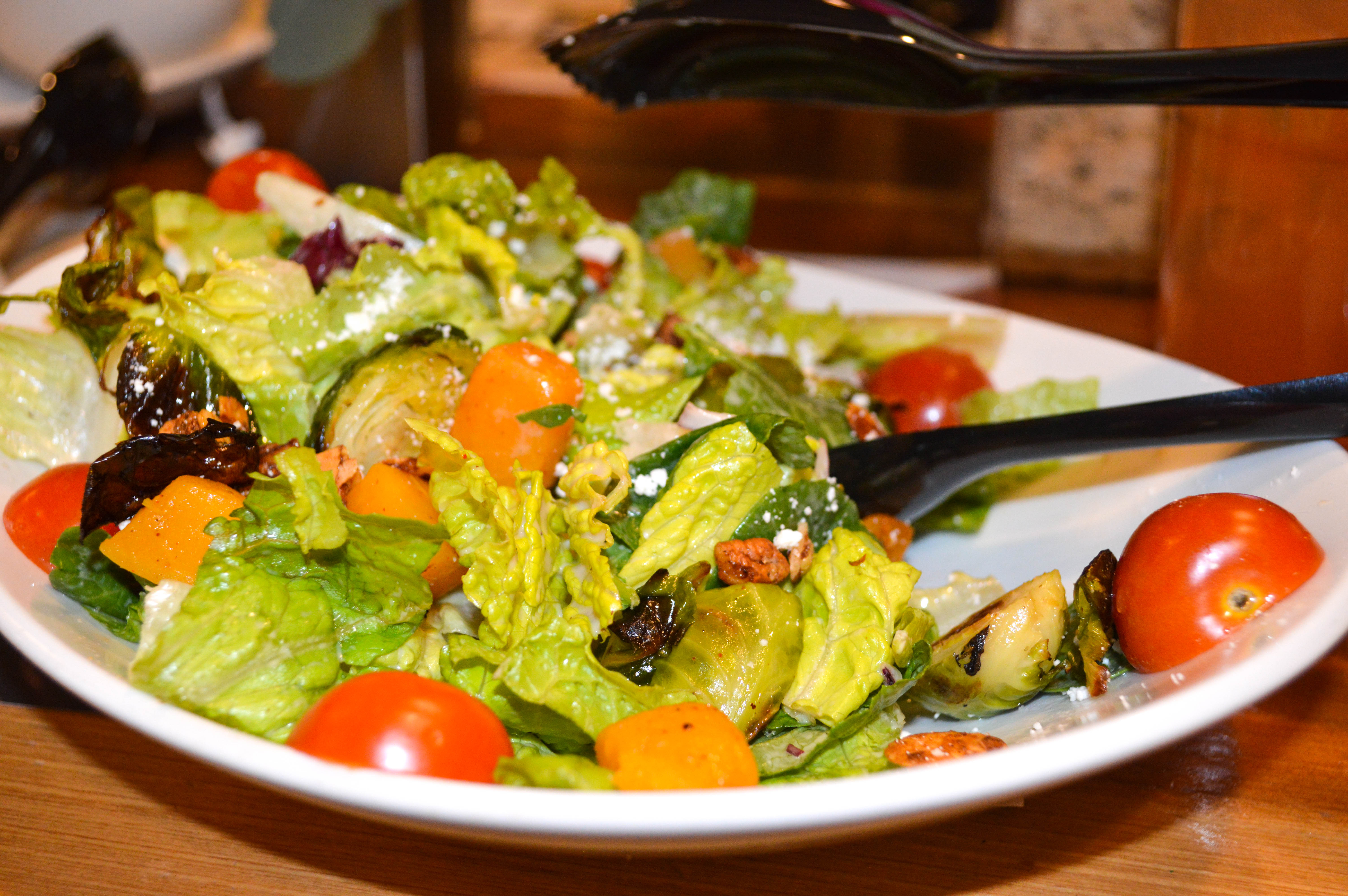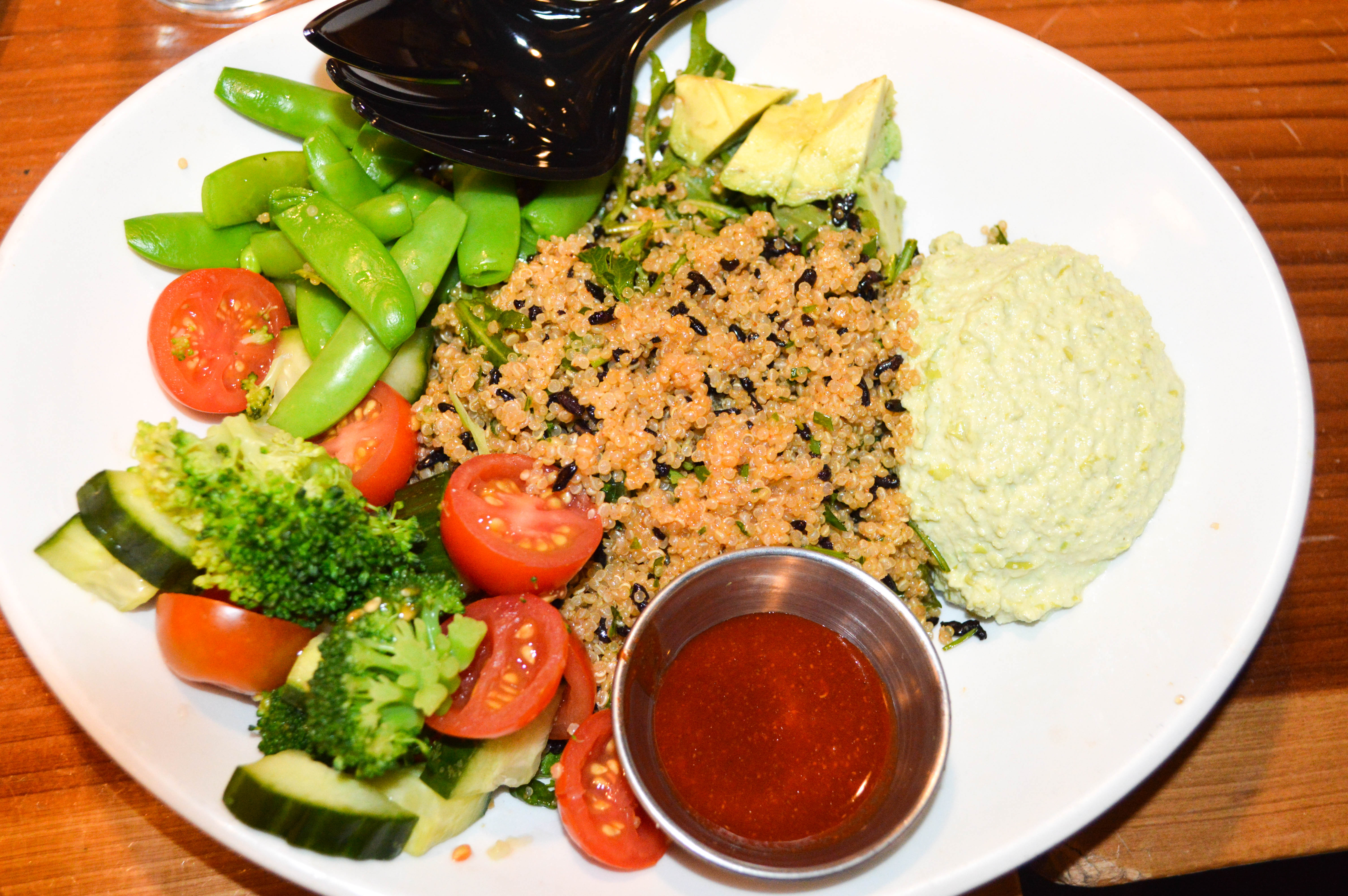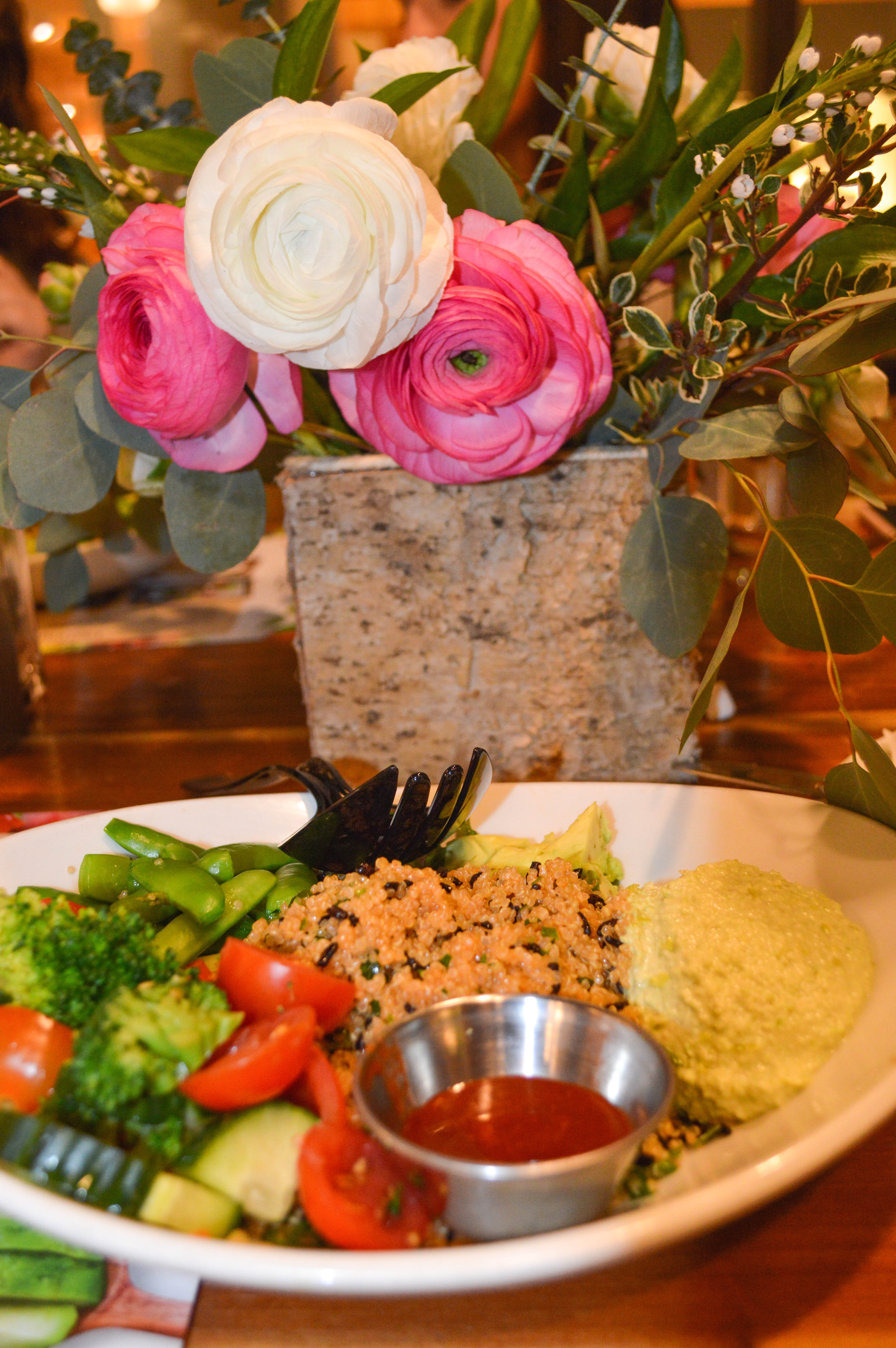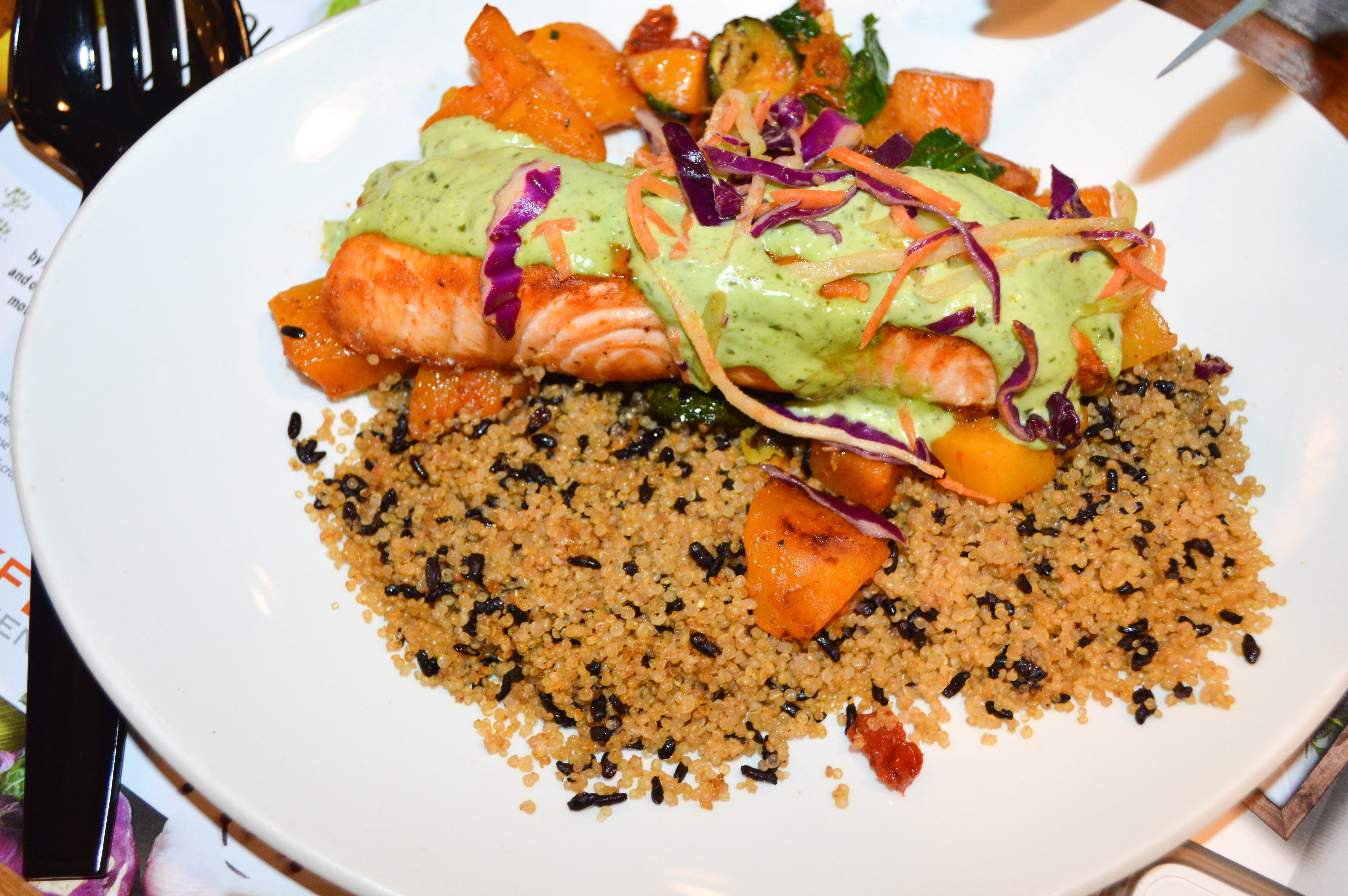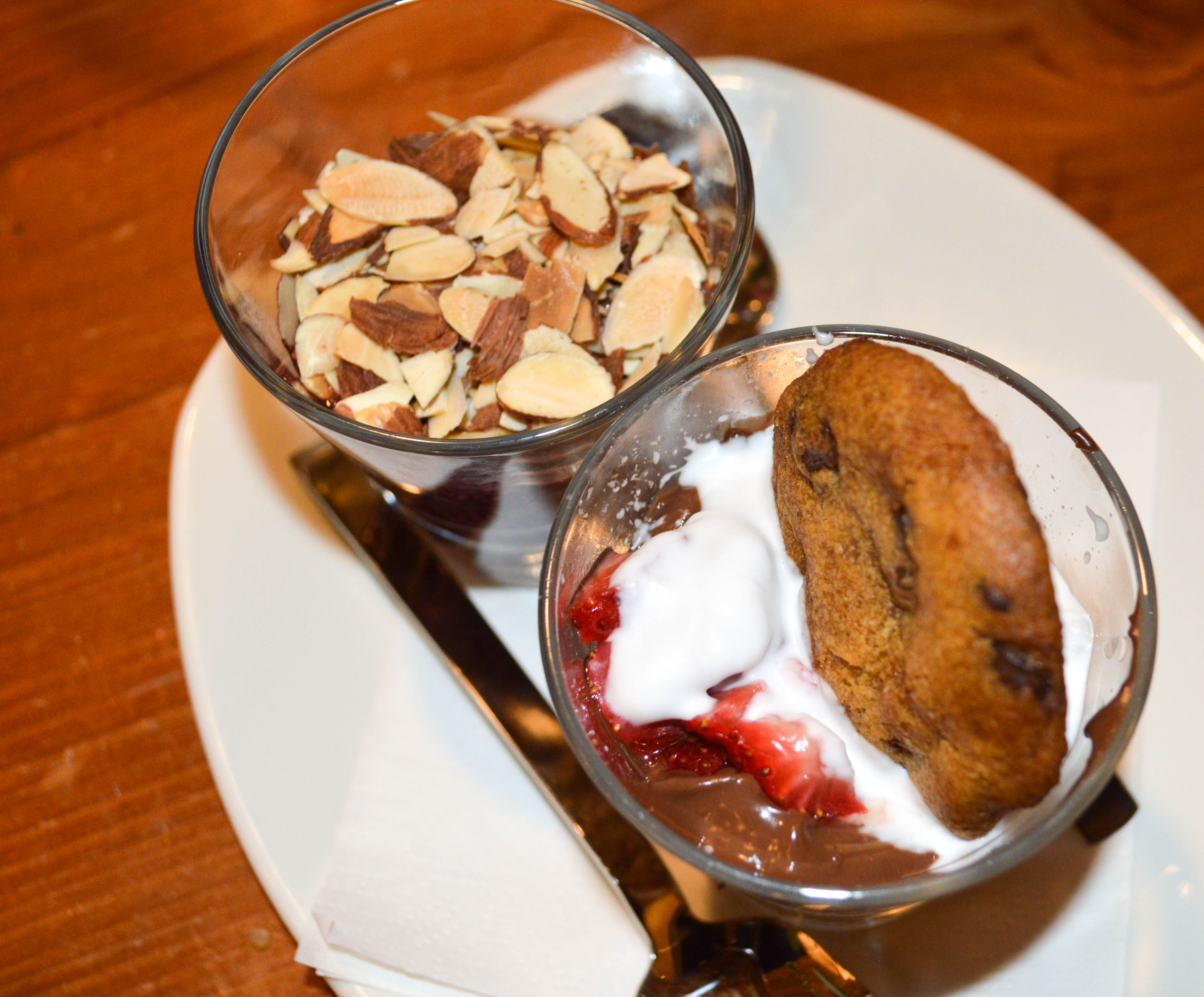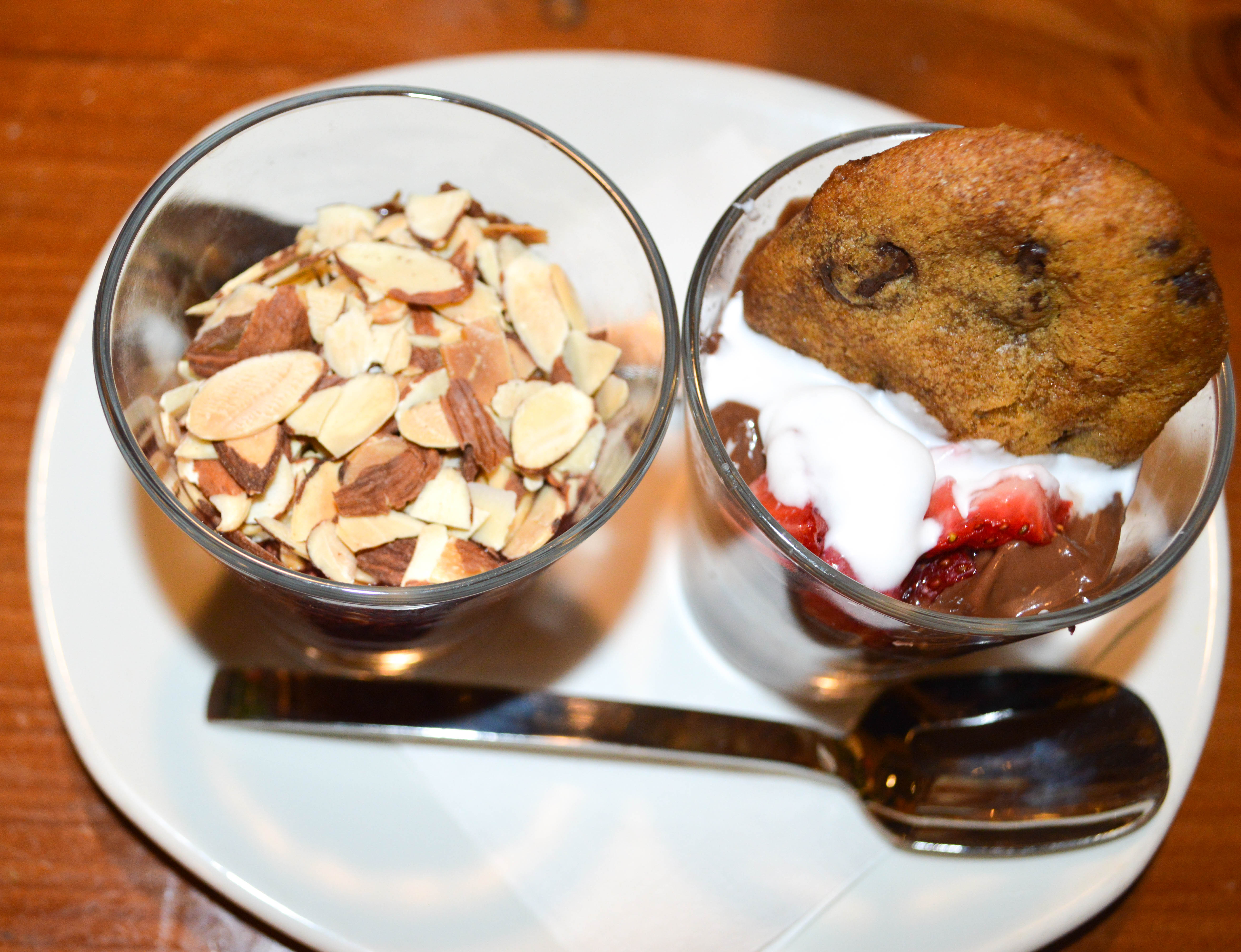 My favorite dish by far was the parmesan crusted chicken with chipotle sauce. It gave me heartburn like none other later that night (#pregnancy), but it was so worth it. I've been dreaming about it ever since and been trying to convince my husband to go back with me for more. It was amazing!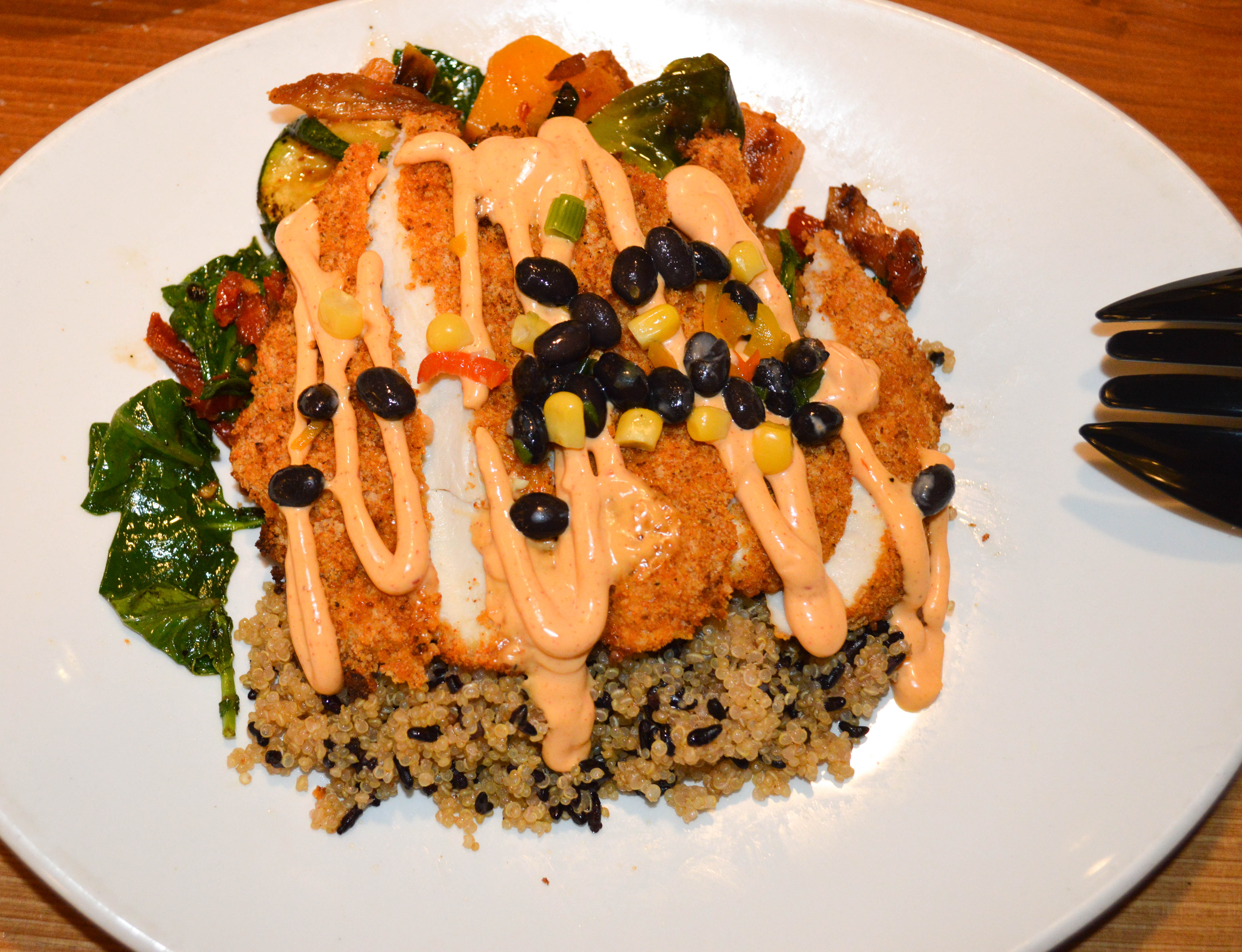 Also, the cookies were heavenly.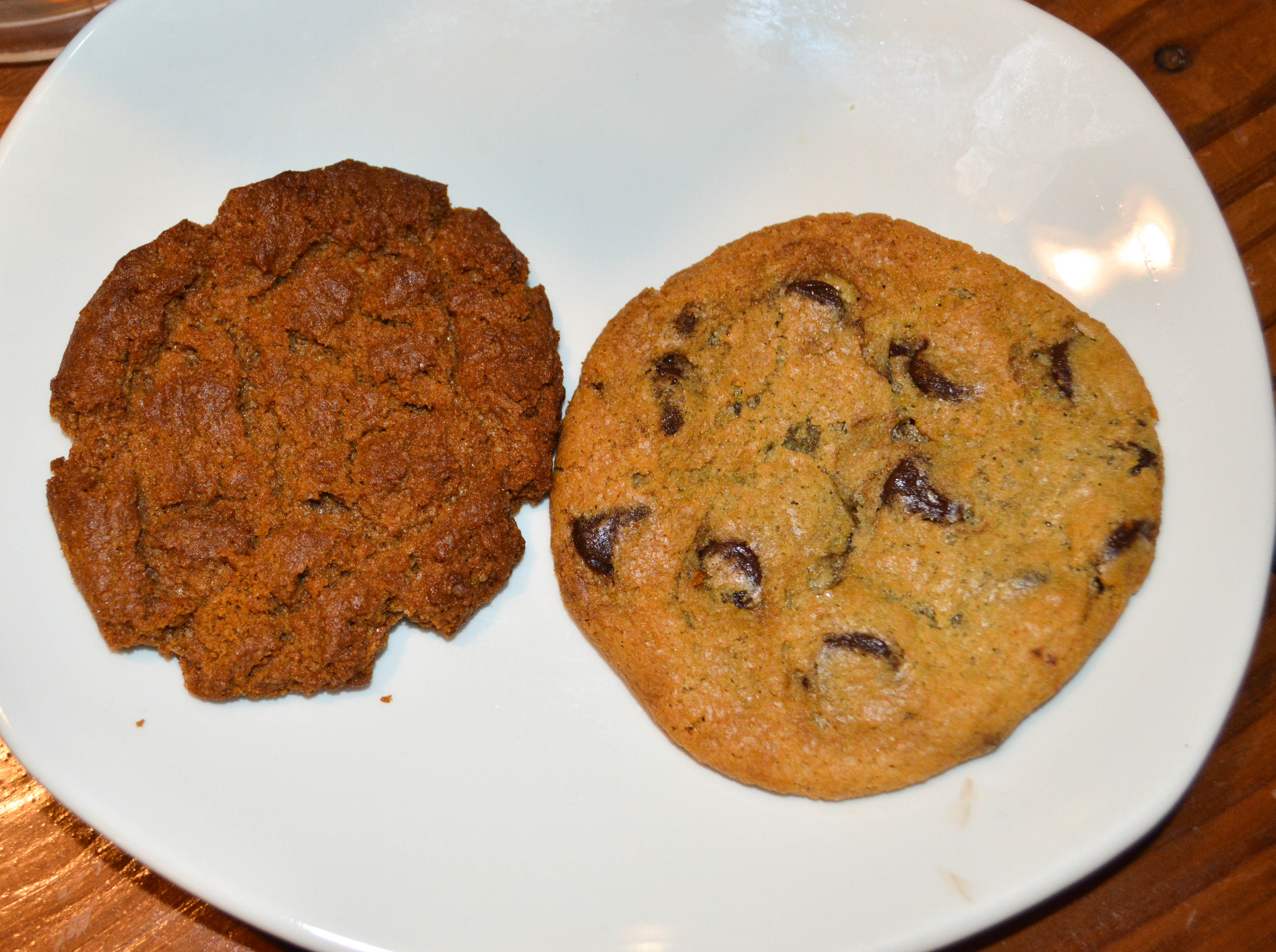 Lyfe Kitchen offers tons of options for clean, paelo, vegan, and vegetarian, dishes! Whatever dietary restrictions you have (or lack thereof), Lyfe Kitchen has something delicious for you.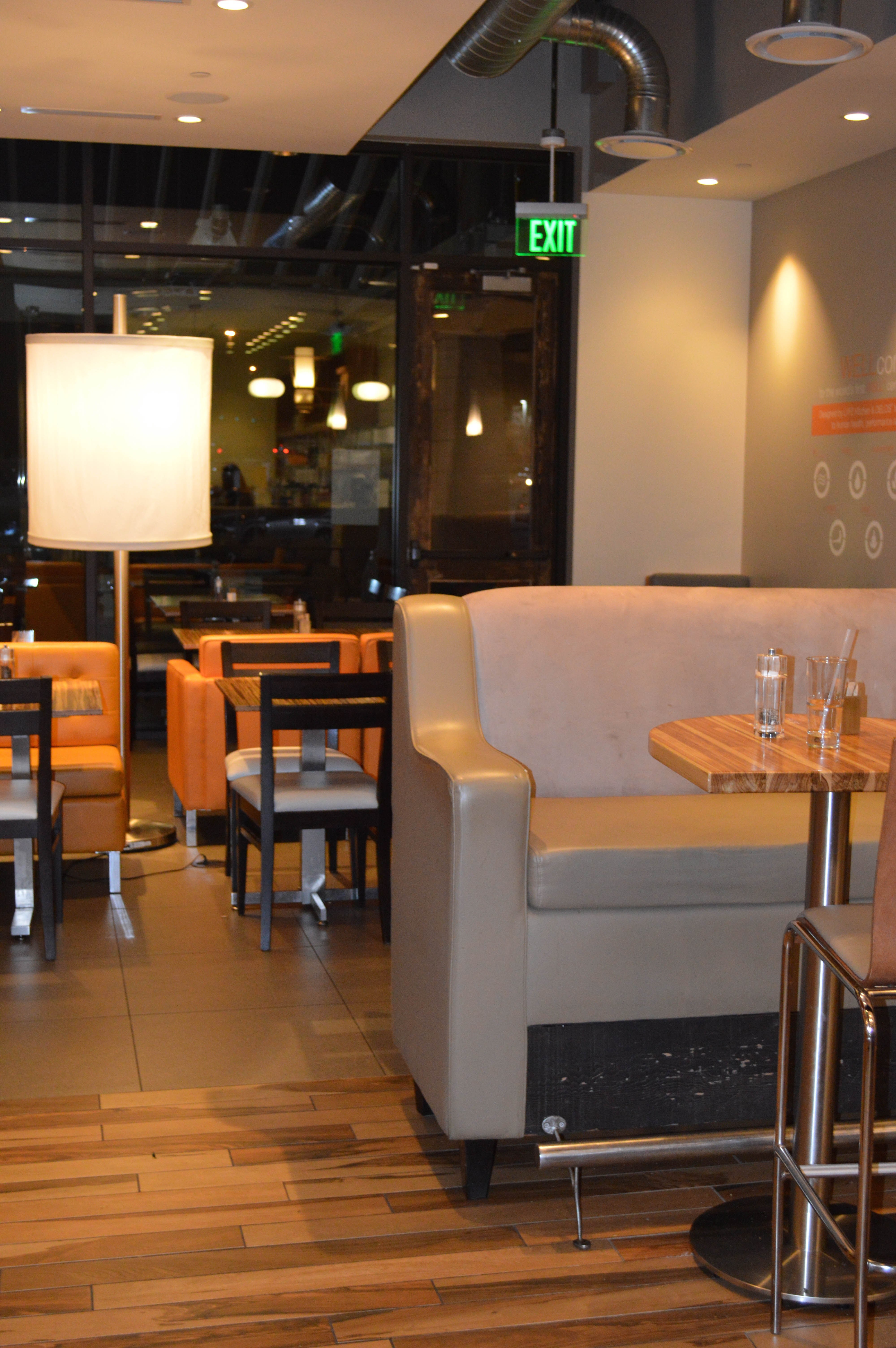 | Locations | Facebook | Instagram | Twitter |
My friend Annie of Simply Petals Flowers donated the centerpieces and they were absolutely gorgeous. She is so talented!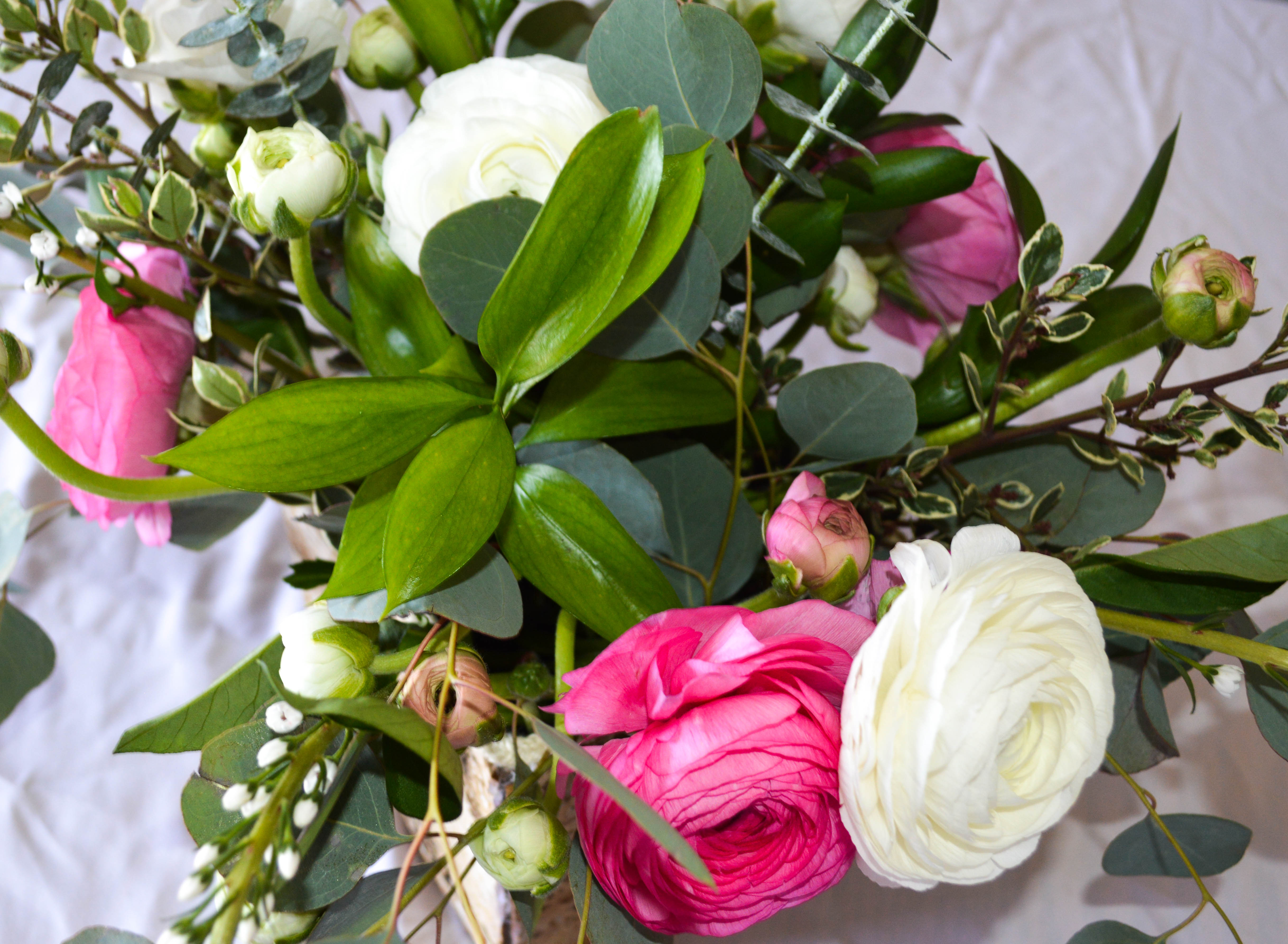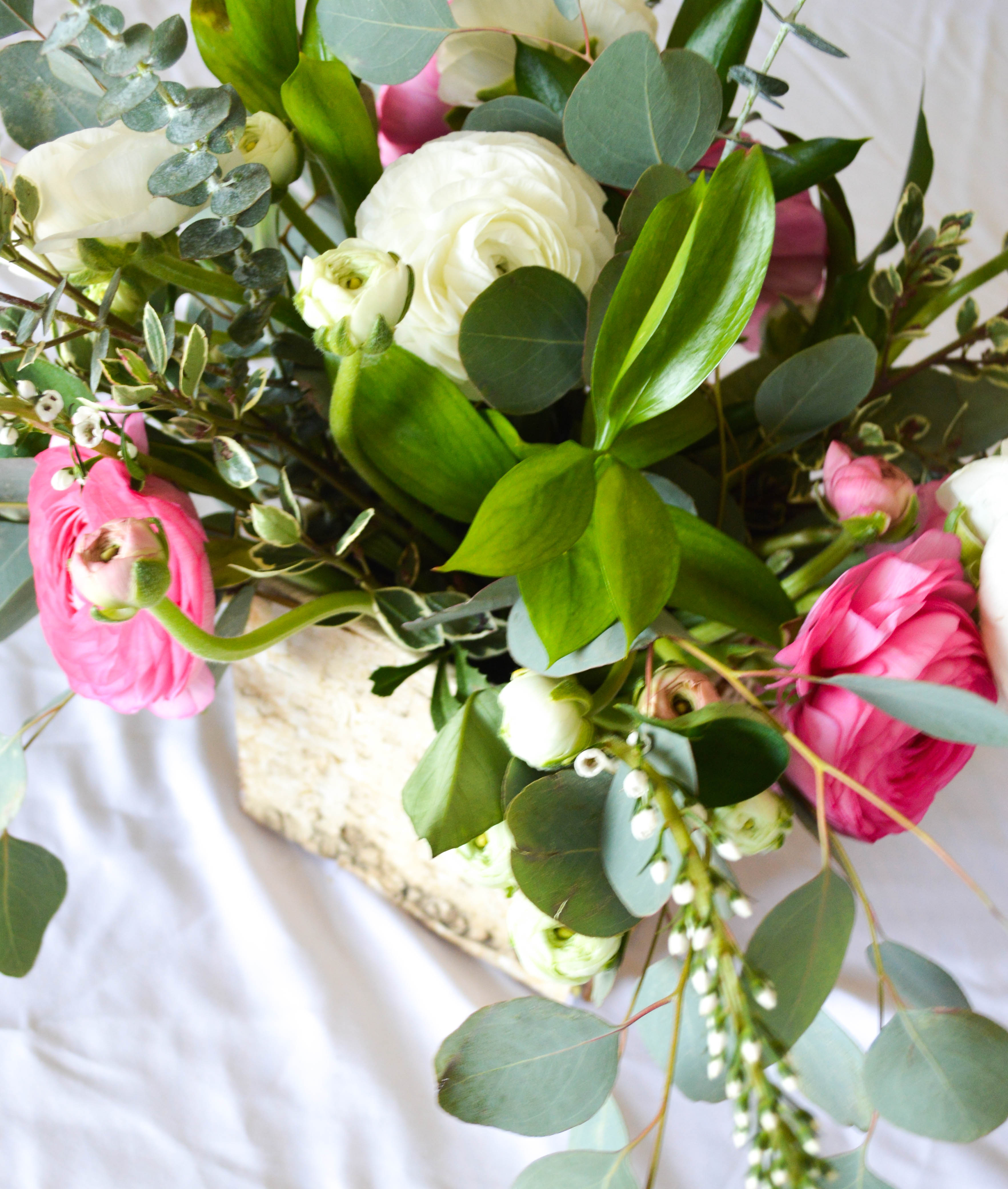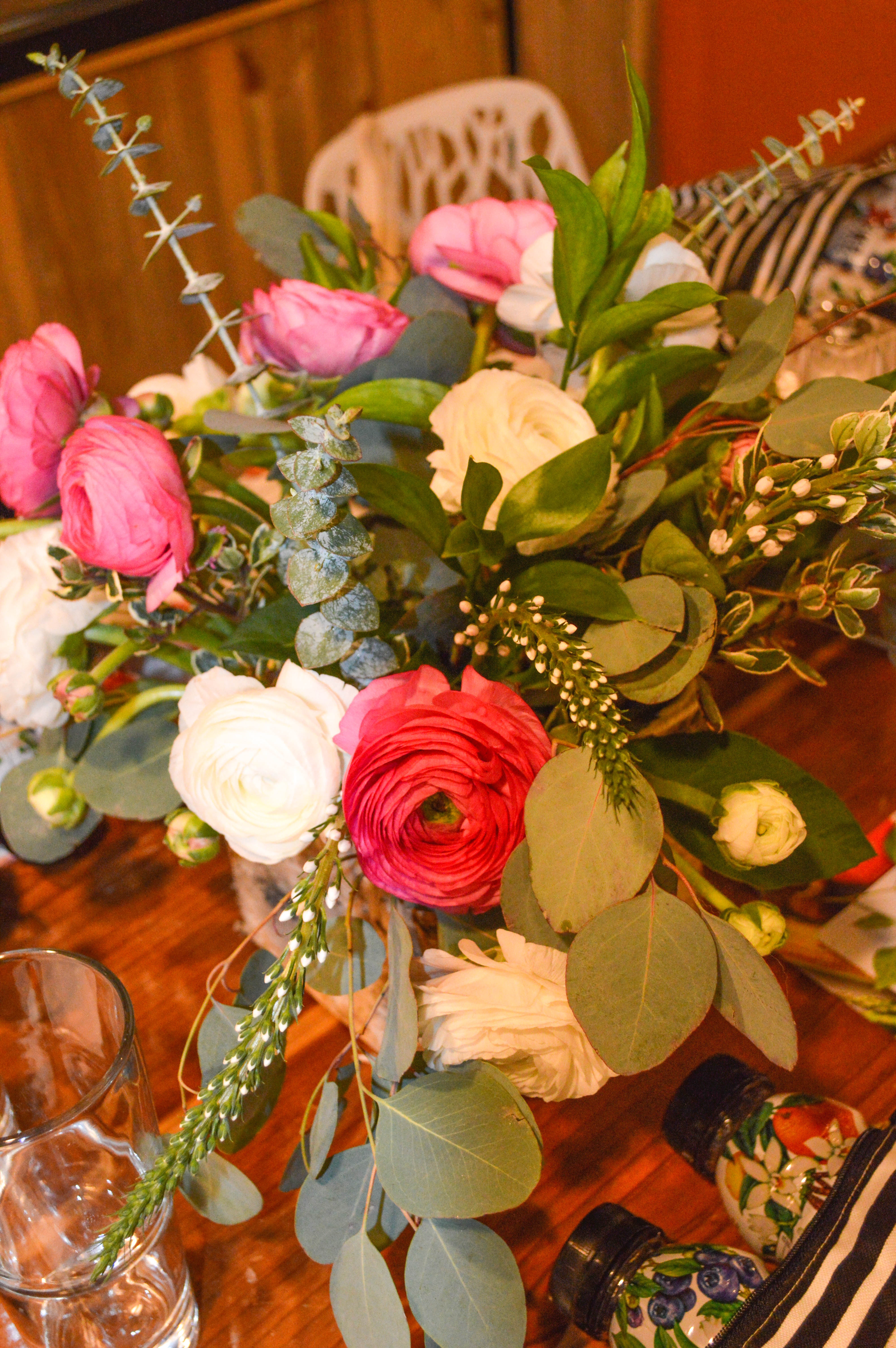 | Shop | Facebook | Instagram|
Part of the reason for networking is to partner with local businesses to create awareness about their brands, so when I started putting together the swag bags, I knew I wanted everything in them to be from local Colorado businesses.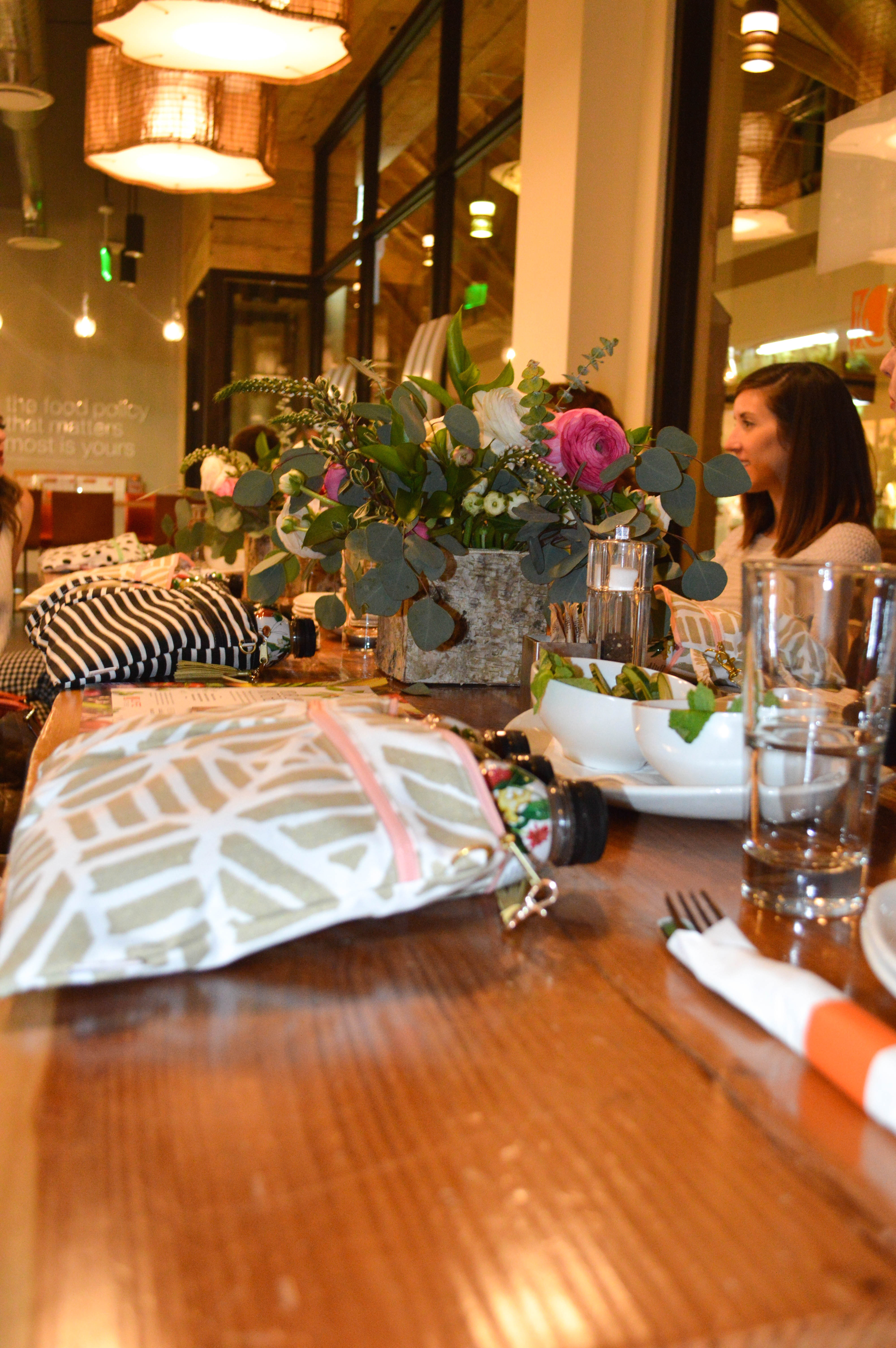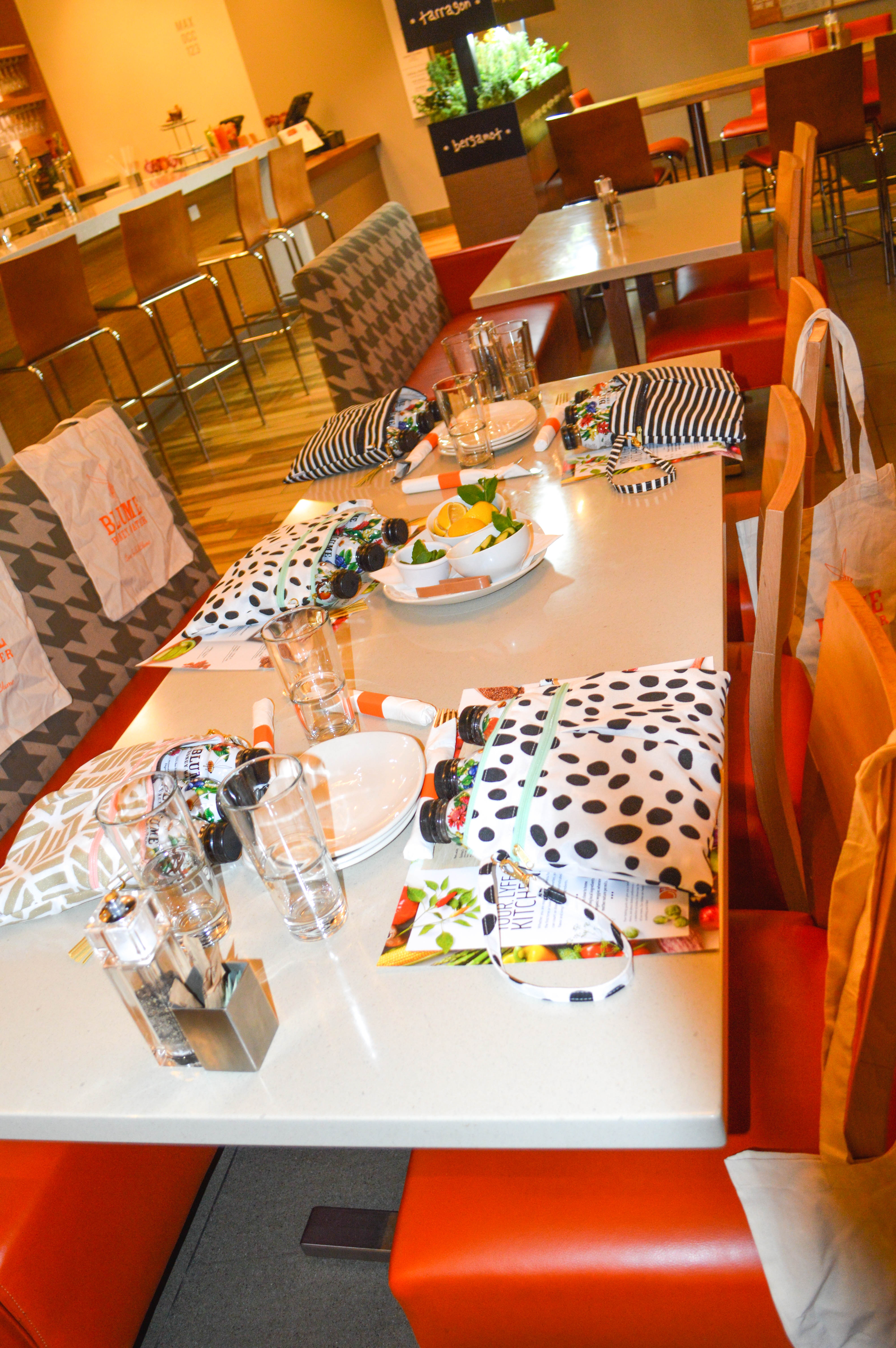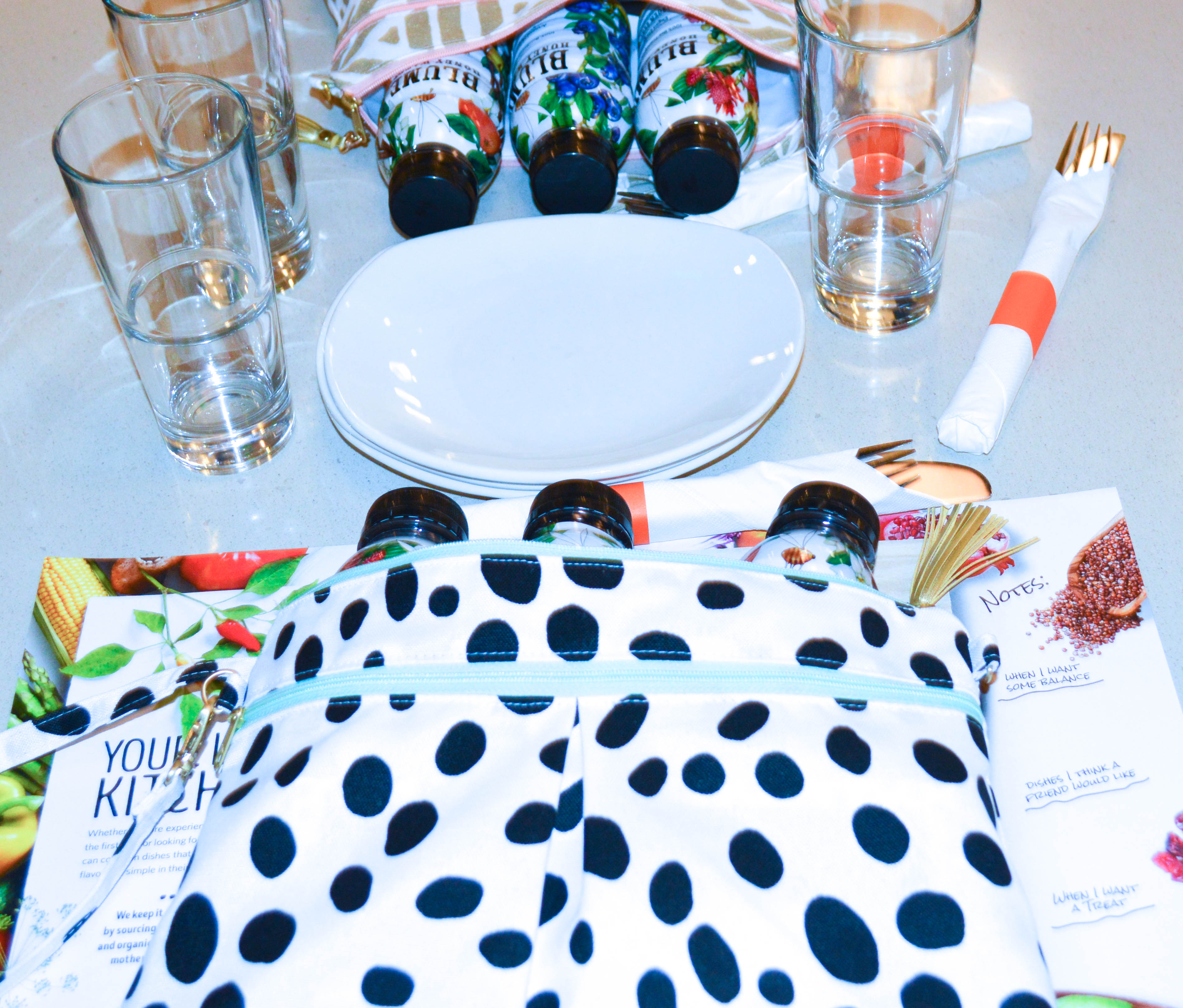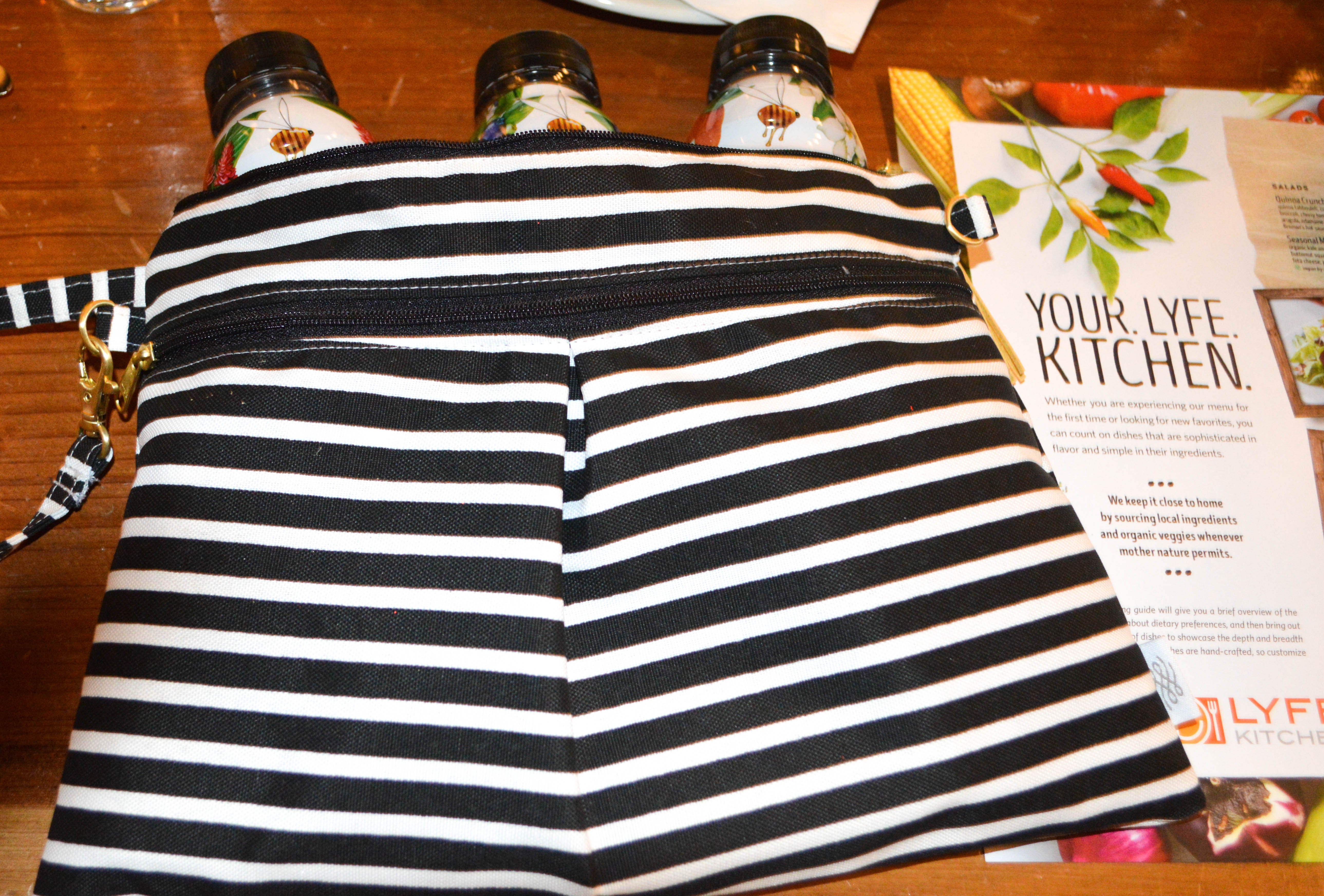 Logan and Lenora provided adorable wristlet clutches for everyone. I've worked with Logan and Lenora in the past (check it out here) and I adore their products! They are made locally in the Denver area and have become so successful! Logan and Lenora makes waterproof bags perfect for motherhood and everyday life. My favorite use for them is to take to the pool or beach to put a wet swimsuit in it afterwards. They're also great for keeping in my diaper bag to hold sippy cups and snacks (in case of an accidental spill), or even a wet diaper (it happens more often than you'd think that I'll need to change a diaper with no trash can around). In my purse and every day life, they're great for holding make up (again in case of an accidental spill), my wallet, and more! The fact that they are waterproof makes the possible uses endless, and they are so chic and feminine. Everyone loved them!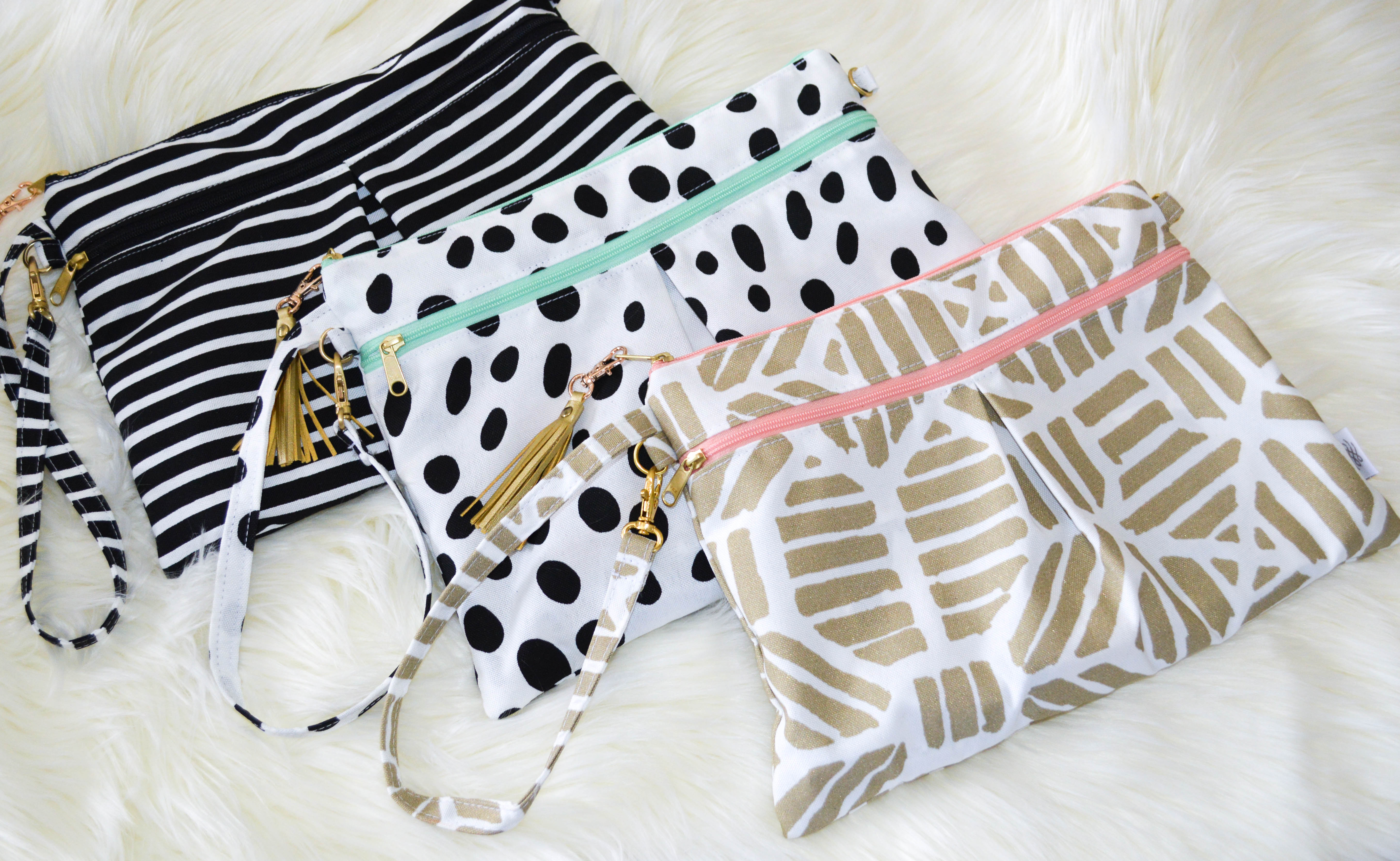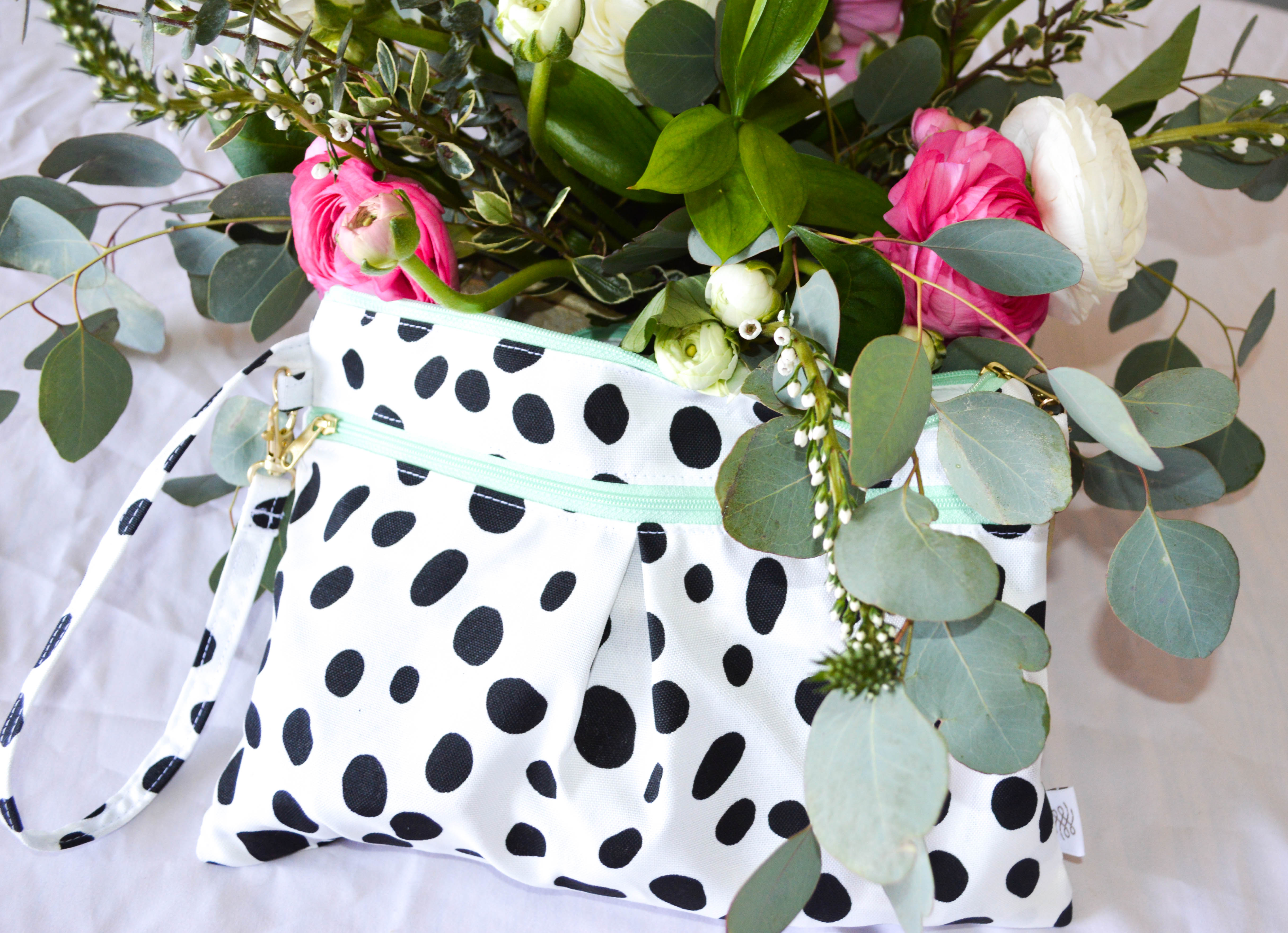 | Shop | Facebook | Instagram | Twitter |
Blume Honey Water is a new company that recently started retailing in the Denver area. Did you know athletes used to mix honey and water to energize them during the very first Olympics? Blume Honey Water is a natural alternative to energy drinks and is great for hydration! Blume Honey Water is currently only available in 5 select cities in the US, and as of February 2017, Denver is one of them (you can also purchase Honey Water online here, if you do not live in one of these cities)! Blume donated all 3 flavors of Honey Water, tote bags, magnets, and lip blams. The Honey Water is seriously delicious, and everyone agreed! Wild Blueberry is my favorite flavor.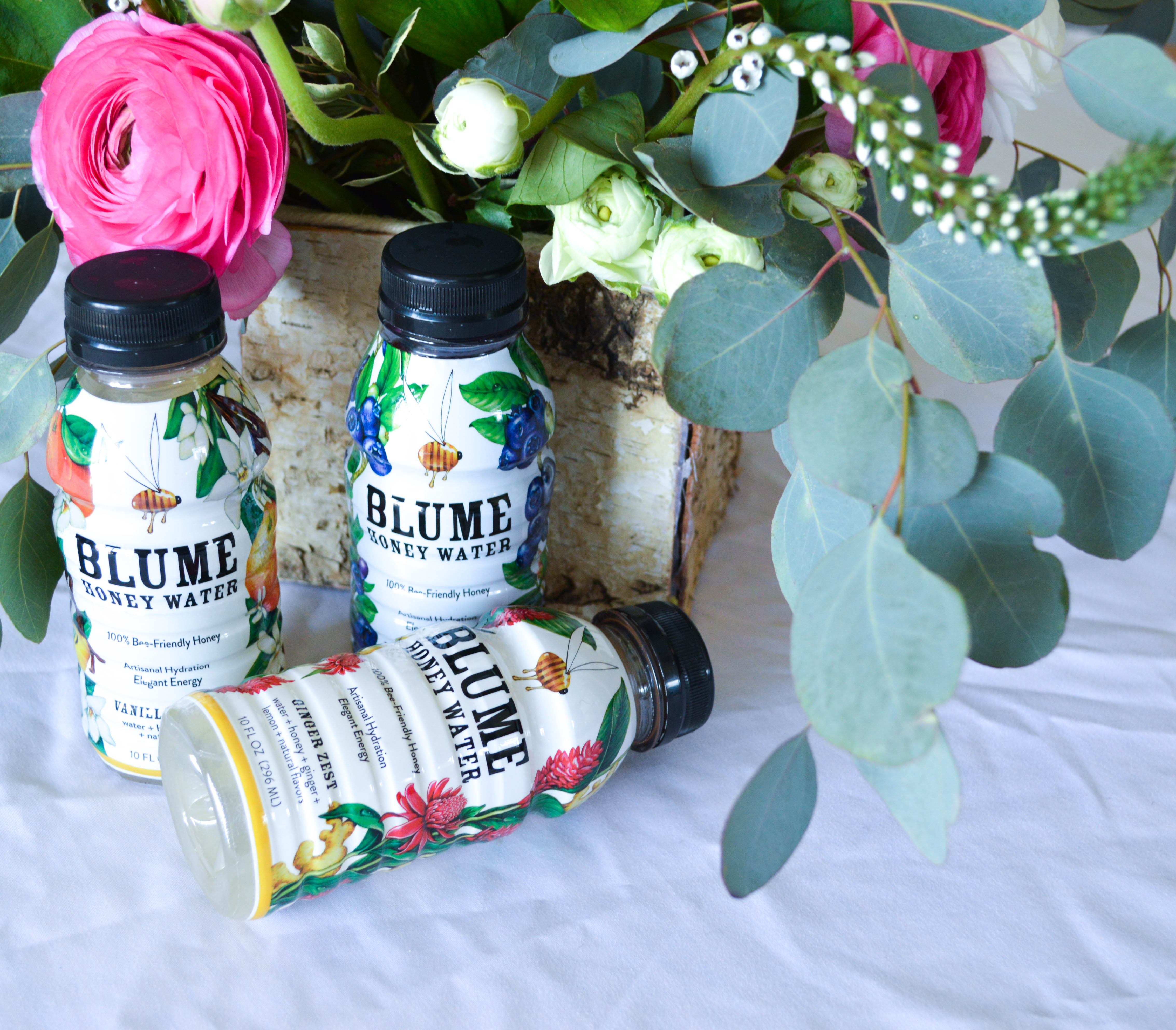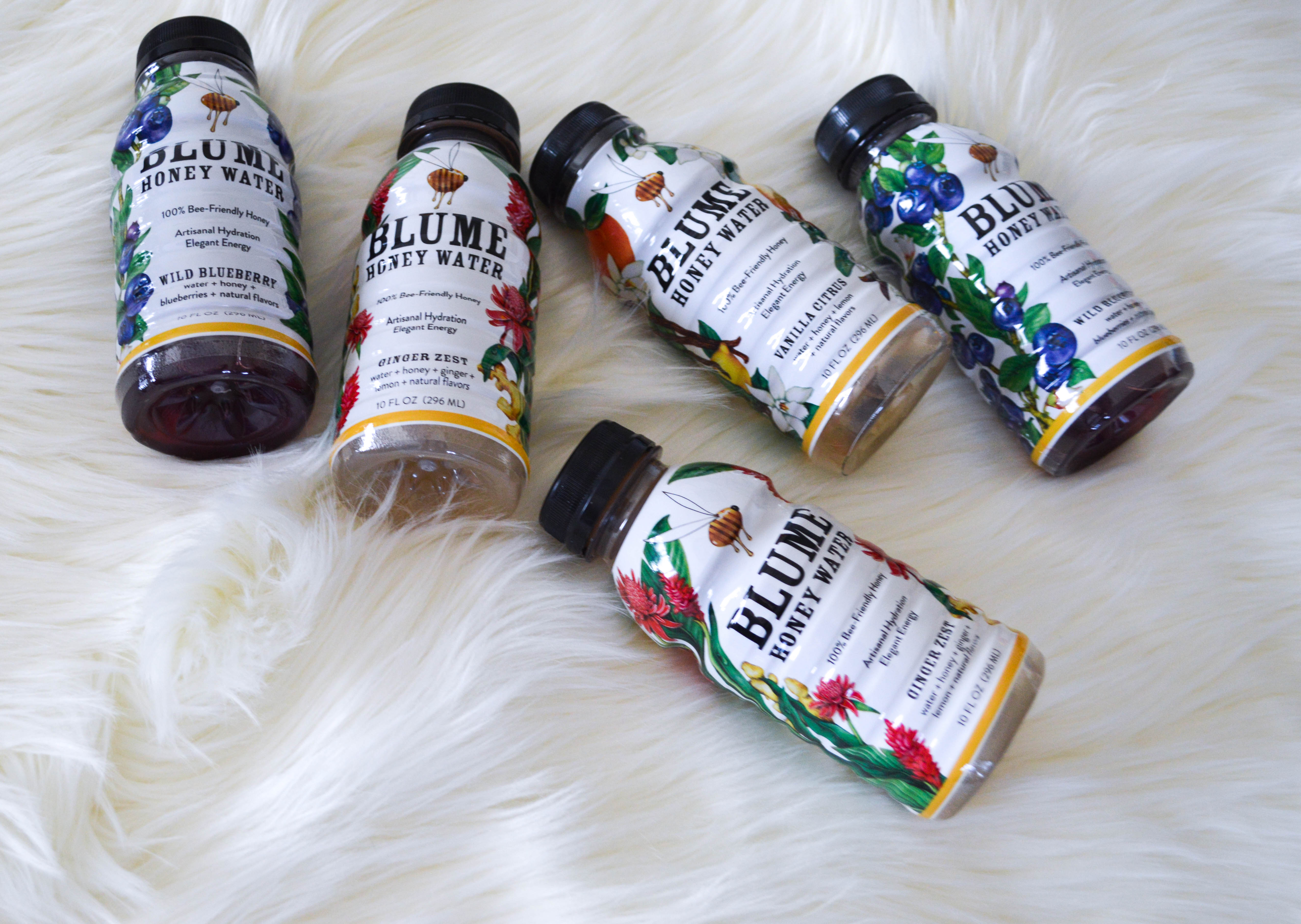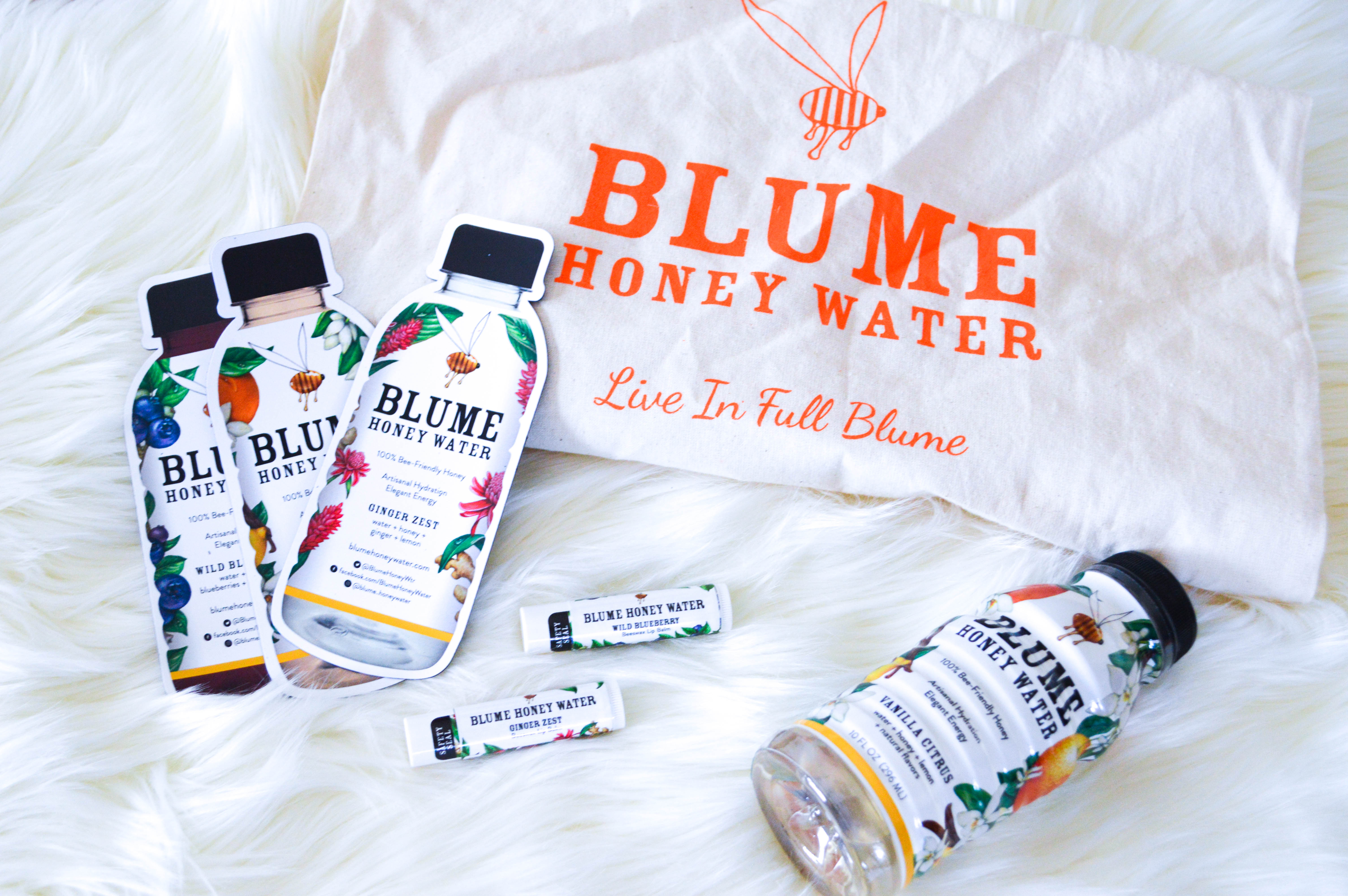 | Shop | Facebook | Instagram | Twitter |
Glamour Bar Denver is Denver's premier beauty bar. They offer hair styling, waxing, manis and pedis, eyelash extensions, and more! The location is absolutely beautiful and the staff is so nice! Glamour Bar Denver provided special pricing for us to try out their services, a mini lip gloss, and a mini hair oil. The hair oil is absolutely divine, I definitely need to invest in a full size! Glamour Bar Denver is the perfect place to treat yourself this spring and I can't wait to go back!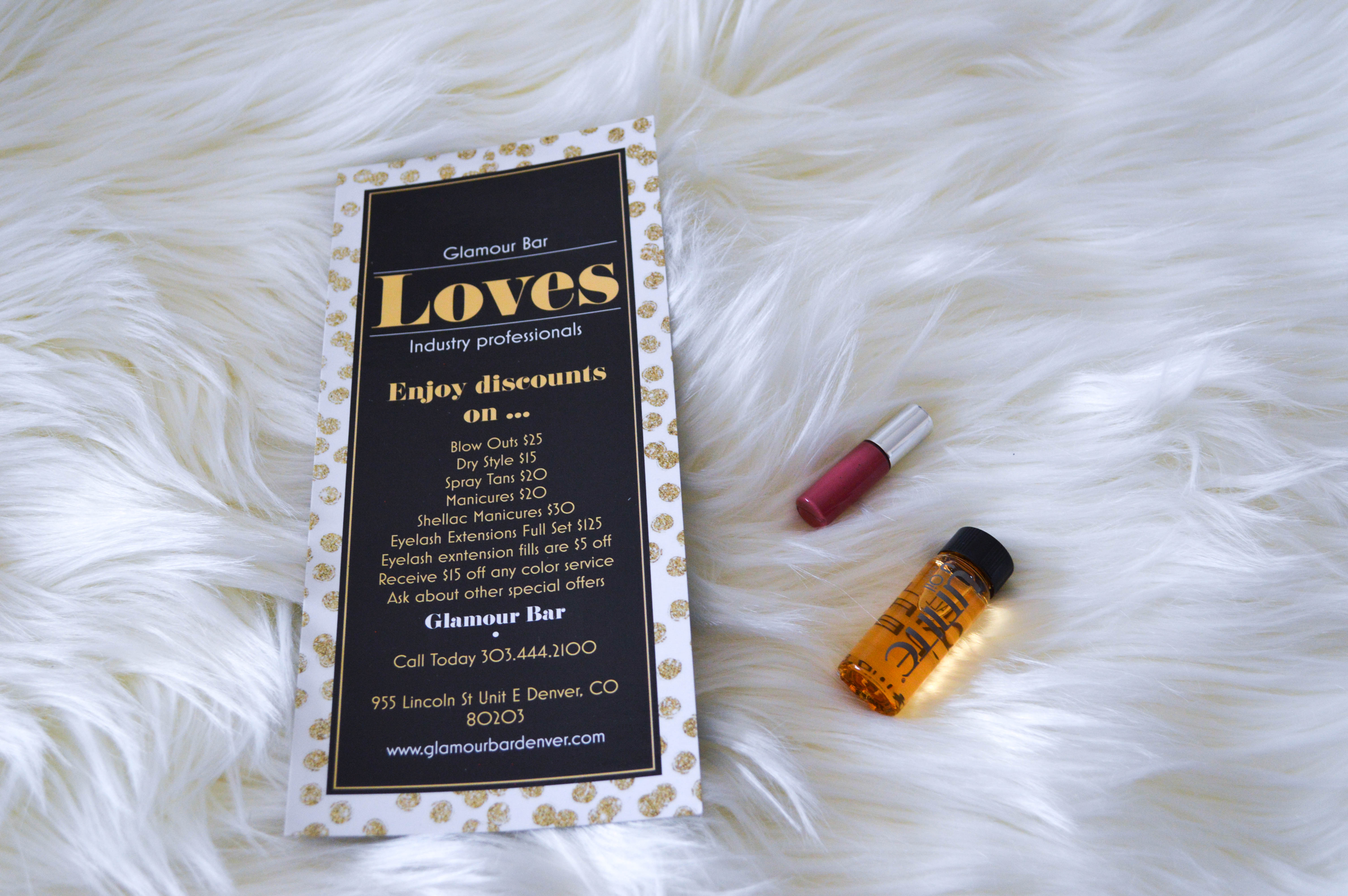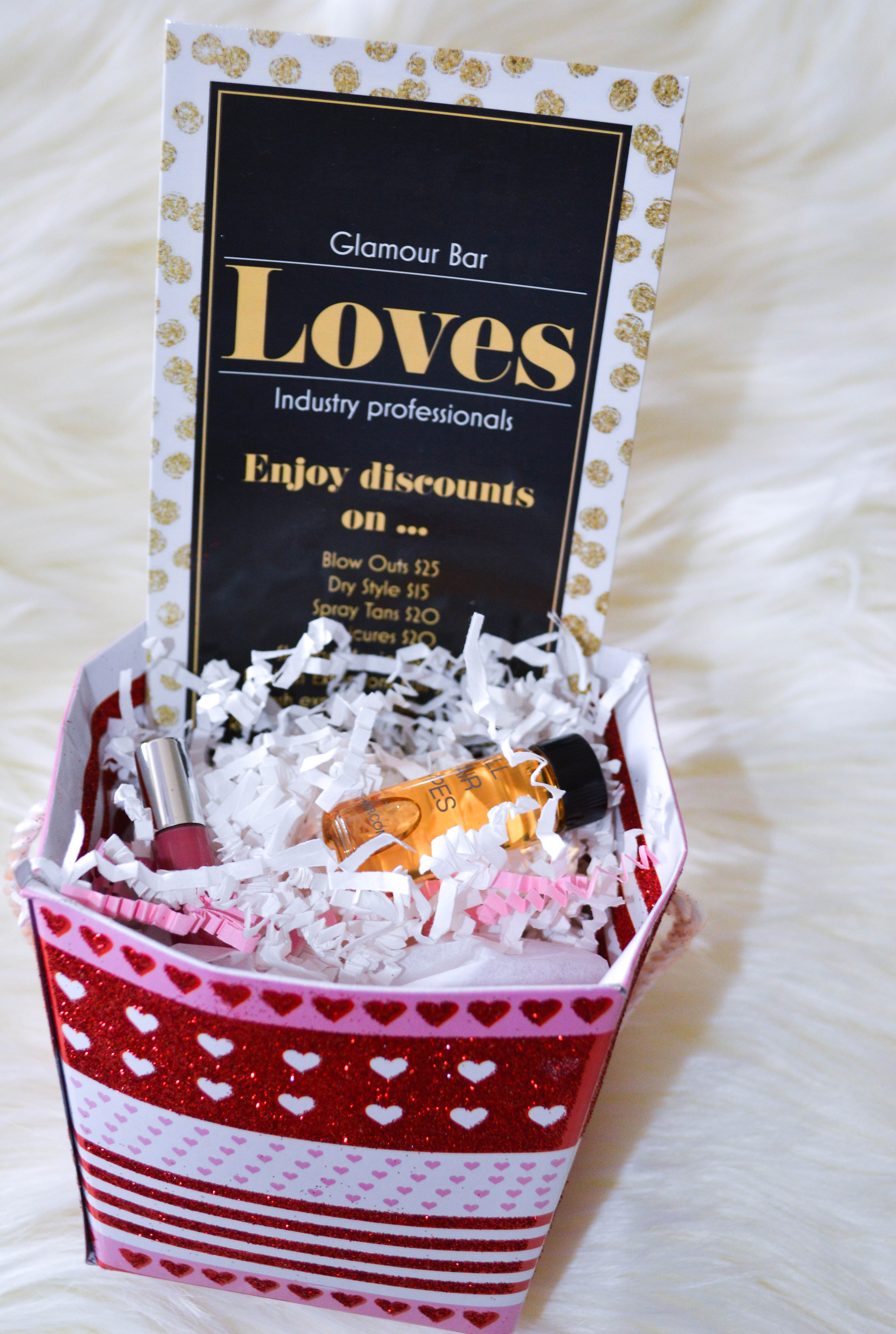 | Book | Facebook | Instagram | Twitter |
I Heart Skin Denver offers boutique facials and skin care in the Denver metro area. Jenny is a master esthetician certified in microdermabrasion, chemical peels, and dermaplaning. She is the real deal! Jenny offers all sorts of different services and amazing products to give you the best skin ever. We're all going to her to try out a mini facial and I couldn't be more excited!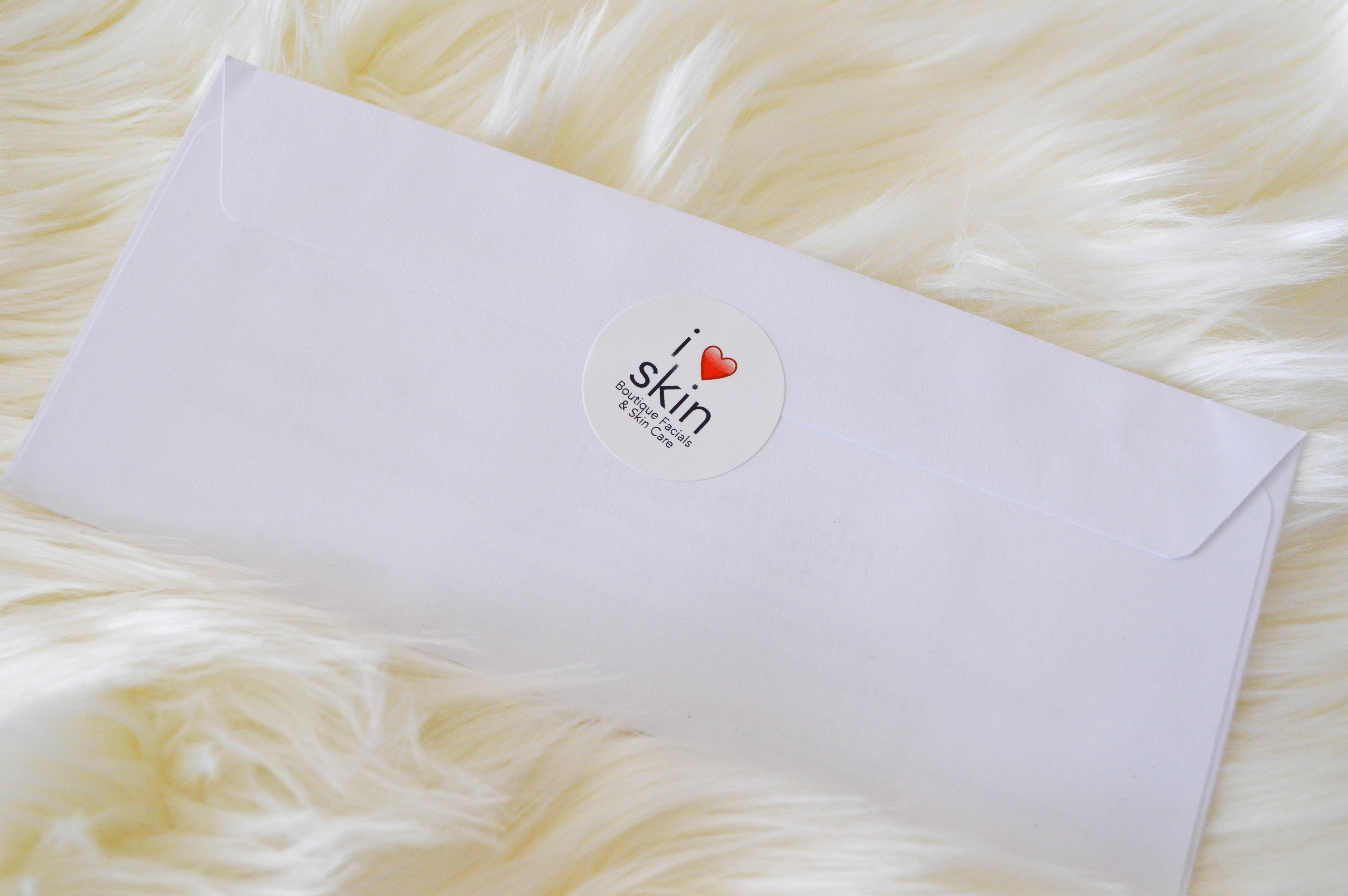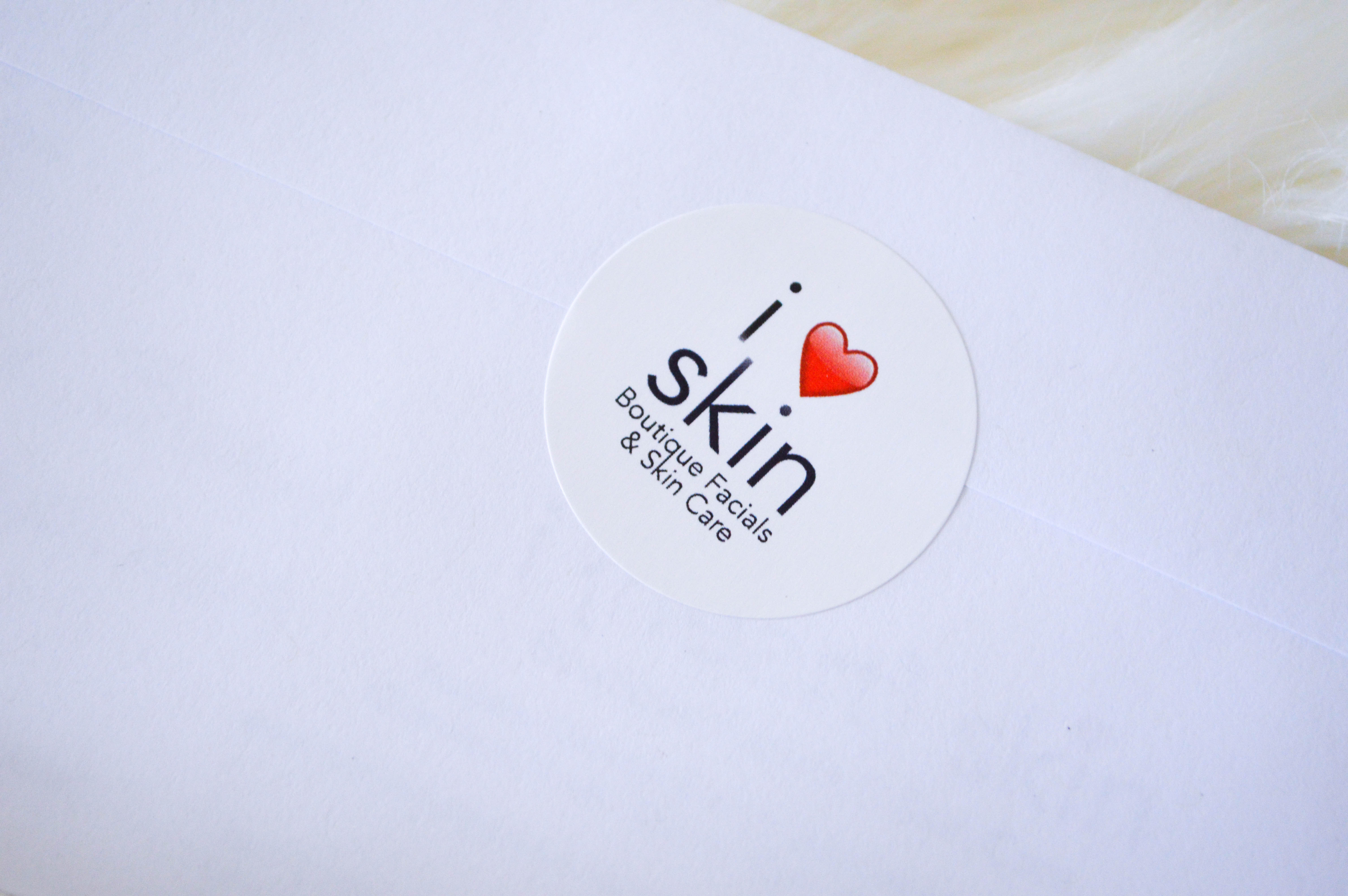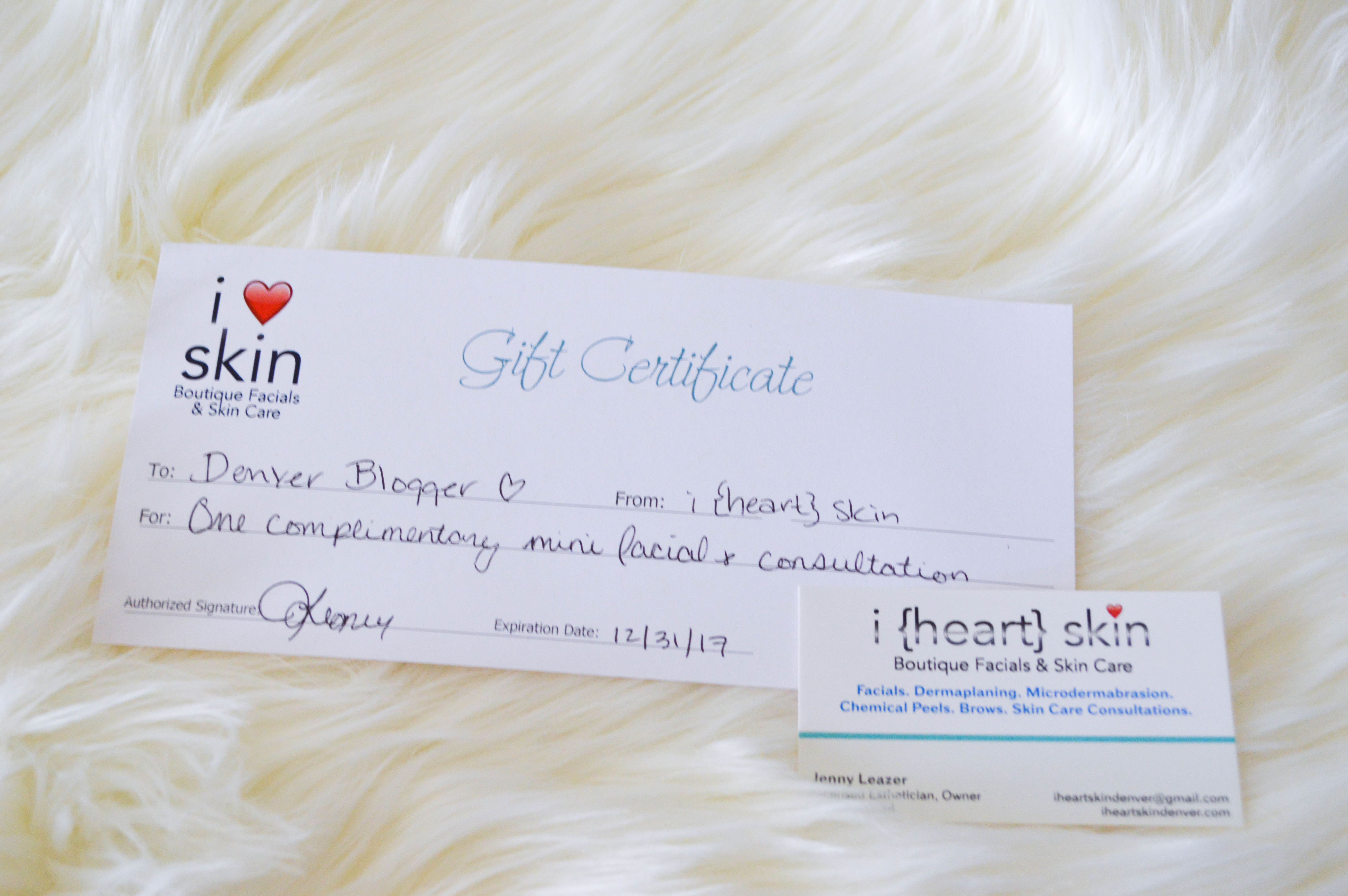 | Book | Facebook | Instagram |
Hemmed In creates adorable 3-in-1 Carseat Canopies and other cute products (including limited edition mermaid tail blankets- don't miss out), in Loveland, Colorado. She also designs these beautiful "You're A Good Mom" cards, meant to encourage women doing one of the most challenging jobs of all, raising children. We all know how disheartening motherhood can sometimes be. We all need a reminder that we're doing a great job! Encouraging others is sometimes the best thing you can do. Everyone got a "You're A Good Mom" card to either encourage them that they've got this, or to give to a Mom who could use it. Mine is sitting on my desk right now.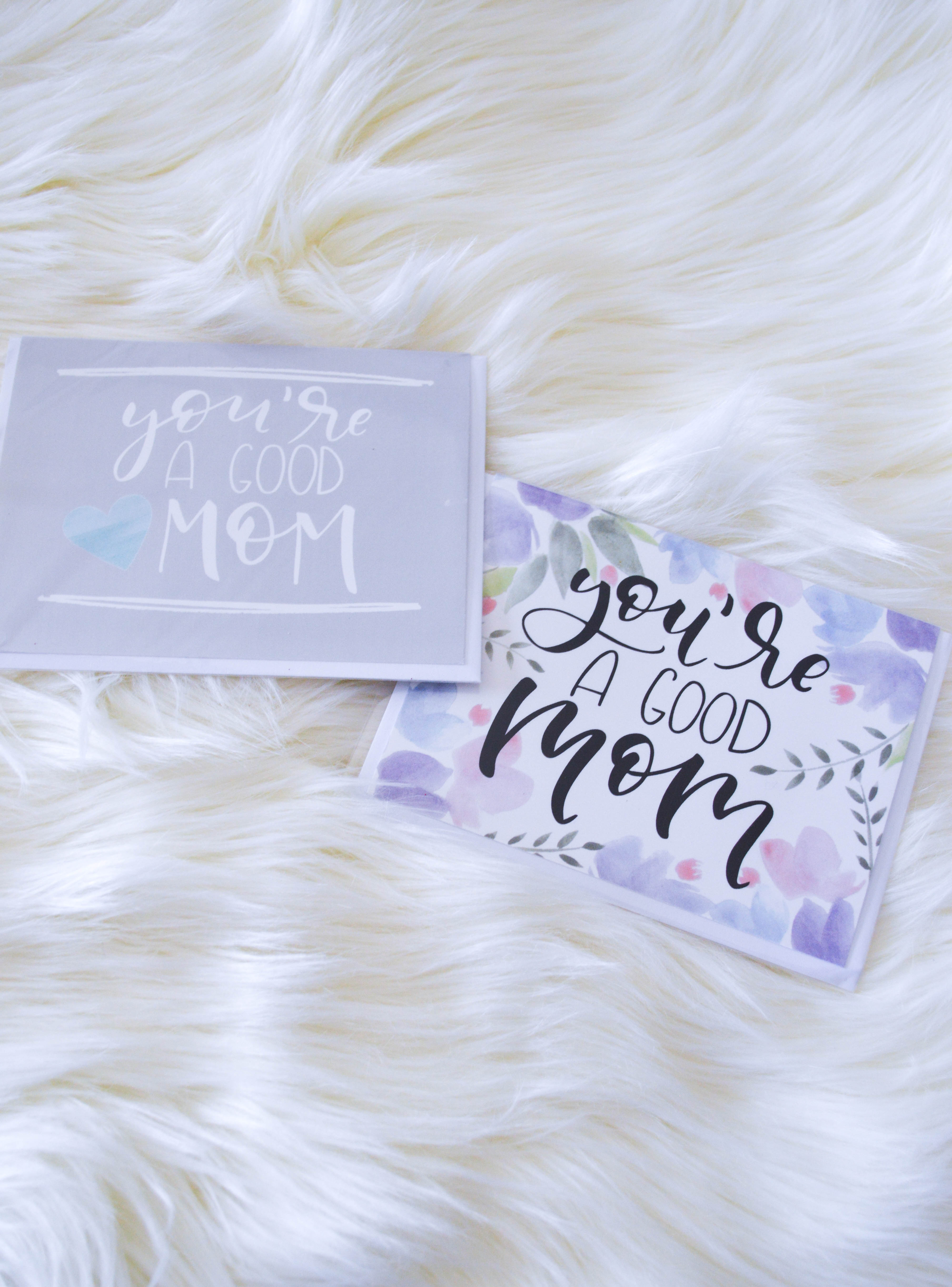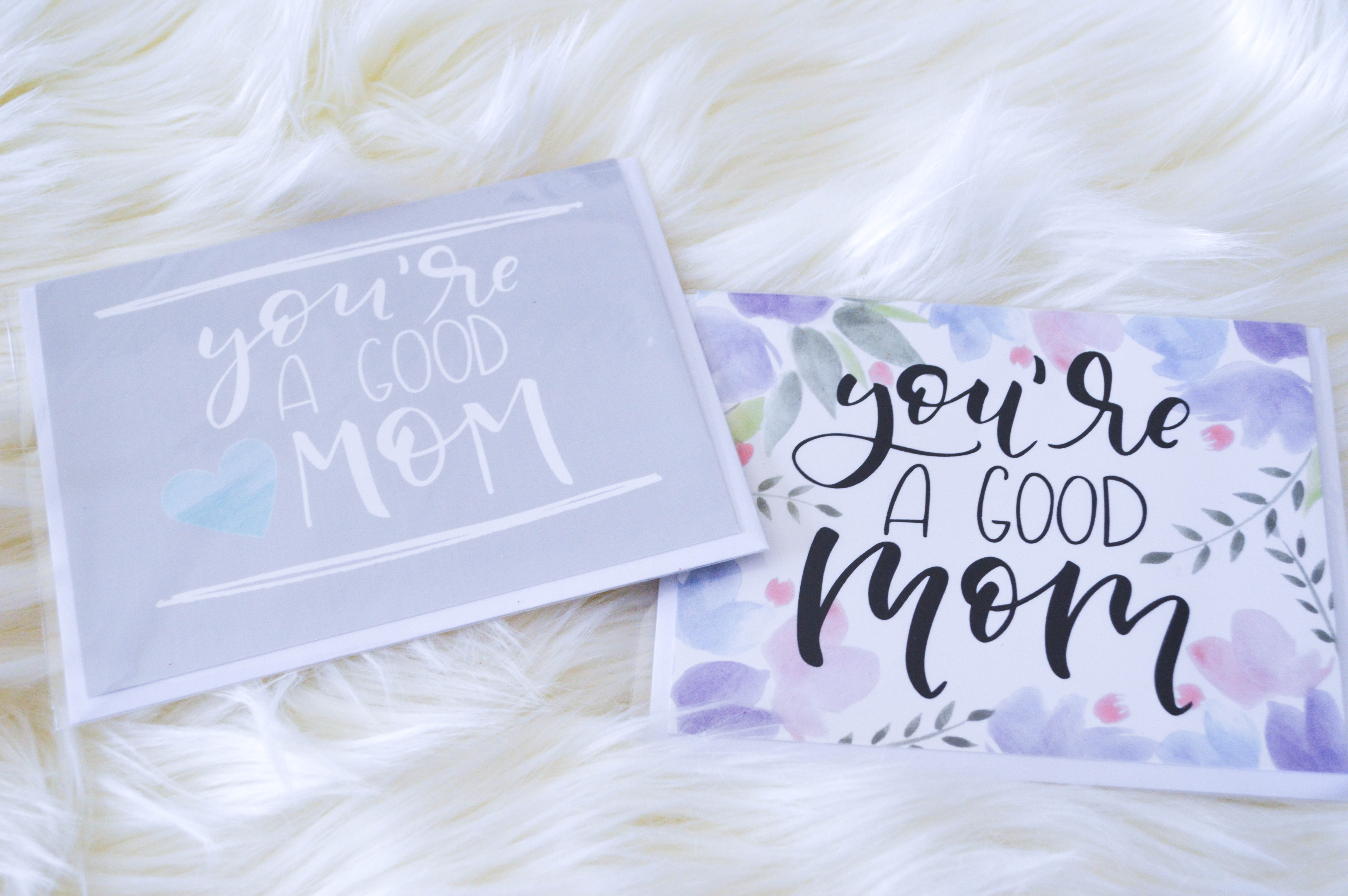 | Shop | Facebook | Instagram |
We also received some fun discounts! 25% off at Elle and Blythe, a local Etsy shop, and $25 off a photo session from Front Porch Photography. All of my readers and followers can also have $25 off a session with Front Proch Photo, just mention All Things Lovely when you book!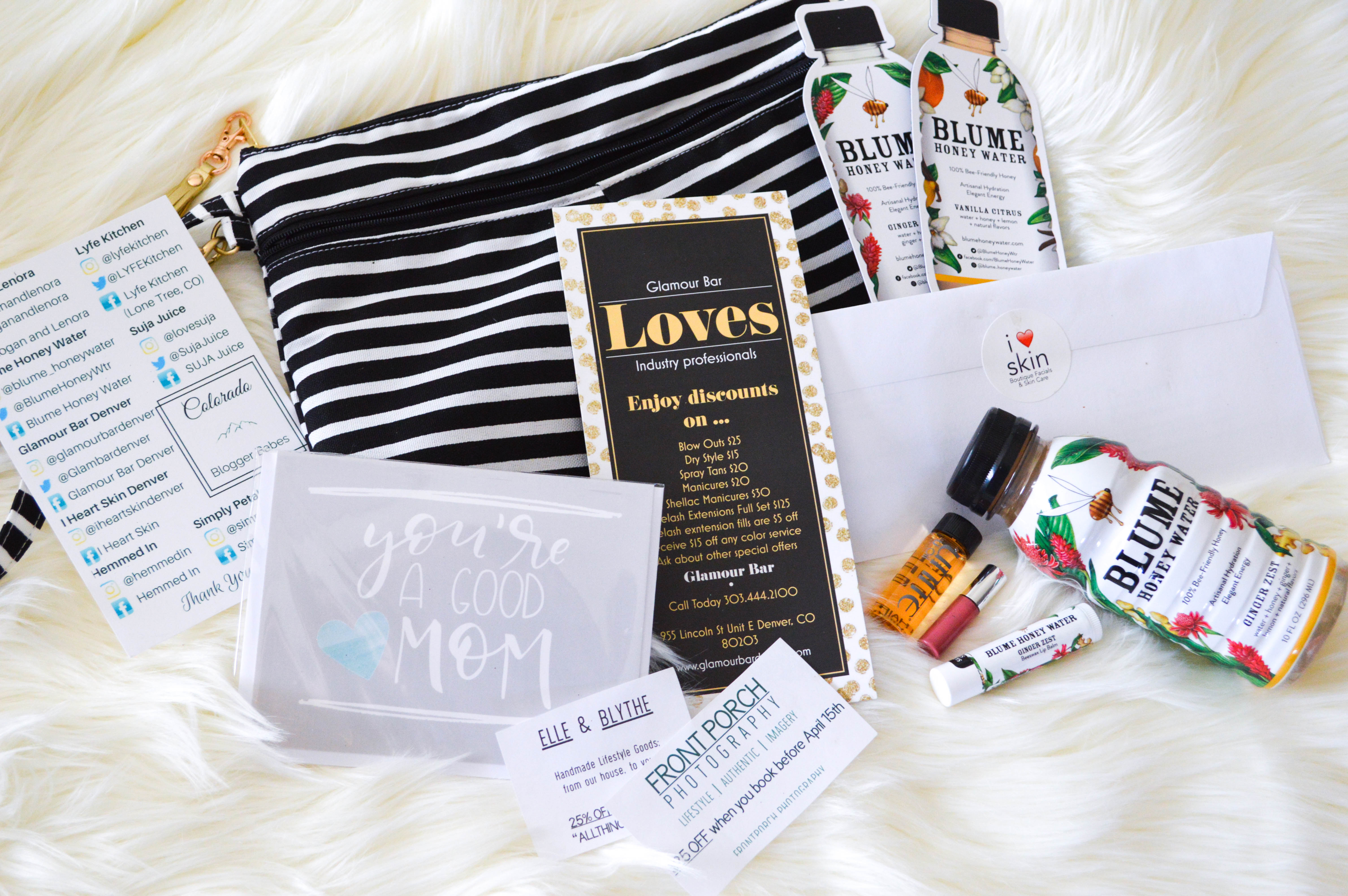 So there you have it! My very first event is in the books and it was so much fun! I love planning and playing hostess so this was a really great experience for me. We all had so much fun talking, laughing, and learning about new local businesses we could support! Every since we started the network, I've been a busy bee with lots of events to attend. It's been so fun! If you are a local colorado blogger, feel free to contact me or any of the other girls and we can get you added to the network.
xoxo.
Save
Save
Save
Save
Save
Save