Disclaimer: This baby shower invitations post is sponsored by Basic Invite. All opinions are my own. Please visit my disclaimer page for more information. 
When it comes to shopping for your paper needs, the internet can be an overwhelming place. There are so many businesses specializing in custom printing these days. So when you want to buy baby shower invitations, personal stationary, or business card, where do you turn?
When throwing a party of any kind, I love to use custom invitations. It really makes the event feel more special and fun. Anyone can go to the store and pick up a pack of invites, but personalizing your invitations can really add pizzaz to your event.
I recently learned about the company Basic Invite, and loved their unique options for stationary needs and baby shower invitations.
BASIC INVITE FOR YOUR BABY SHOWER INVITATIONS
Nearly Unlimited Colors
There are so many colors to choose from when creating your stationary or invitations that you'll ALWAYS be able to find something that suits your needs. Basic Invite also allows for instant previews, so you'll know right away if it's the color you're looking for. You're also able to change the color of every element of the card so you can truly customize it and make it your own.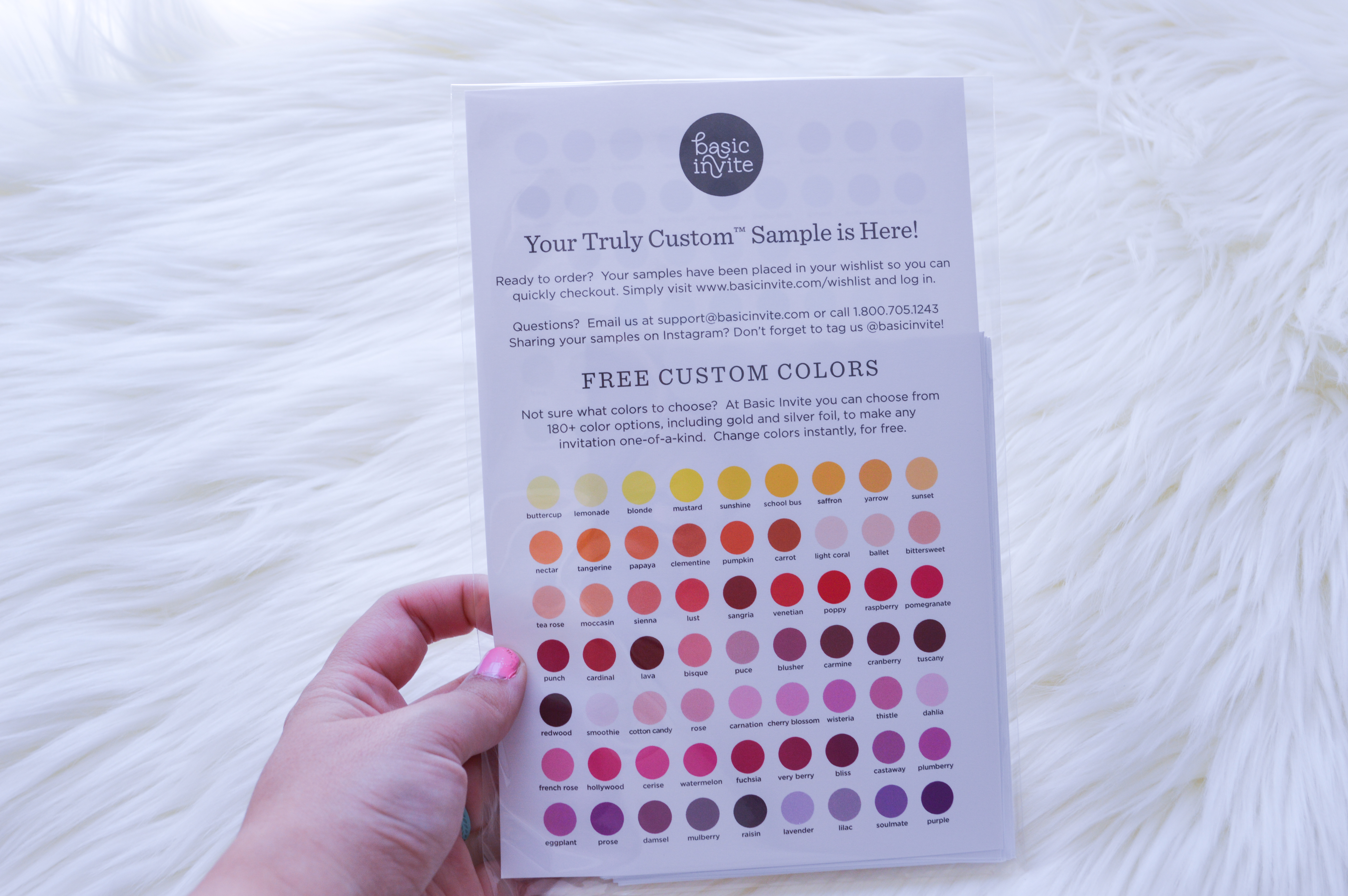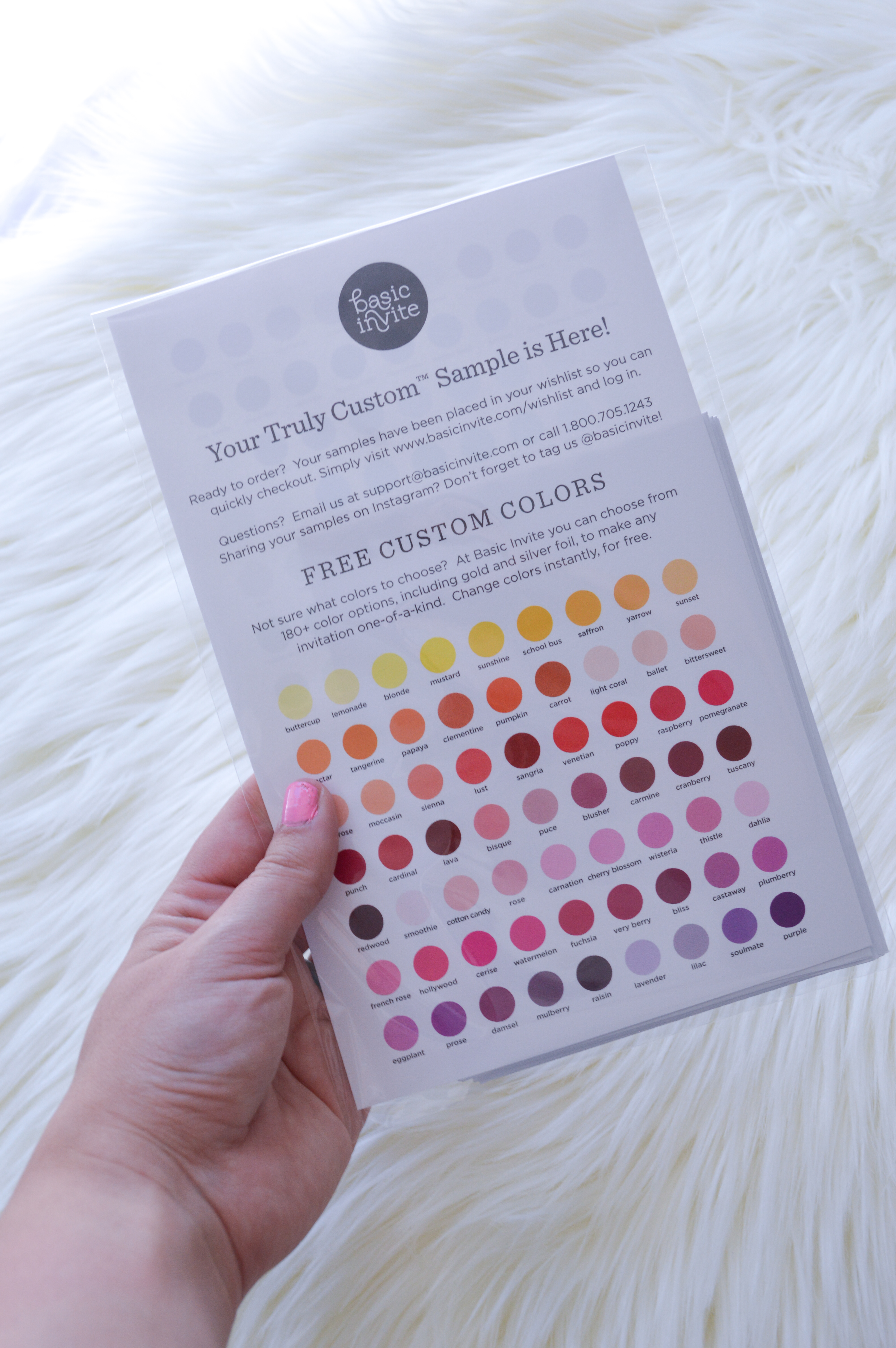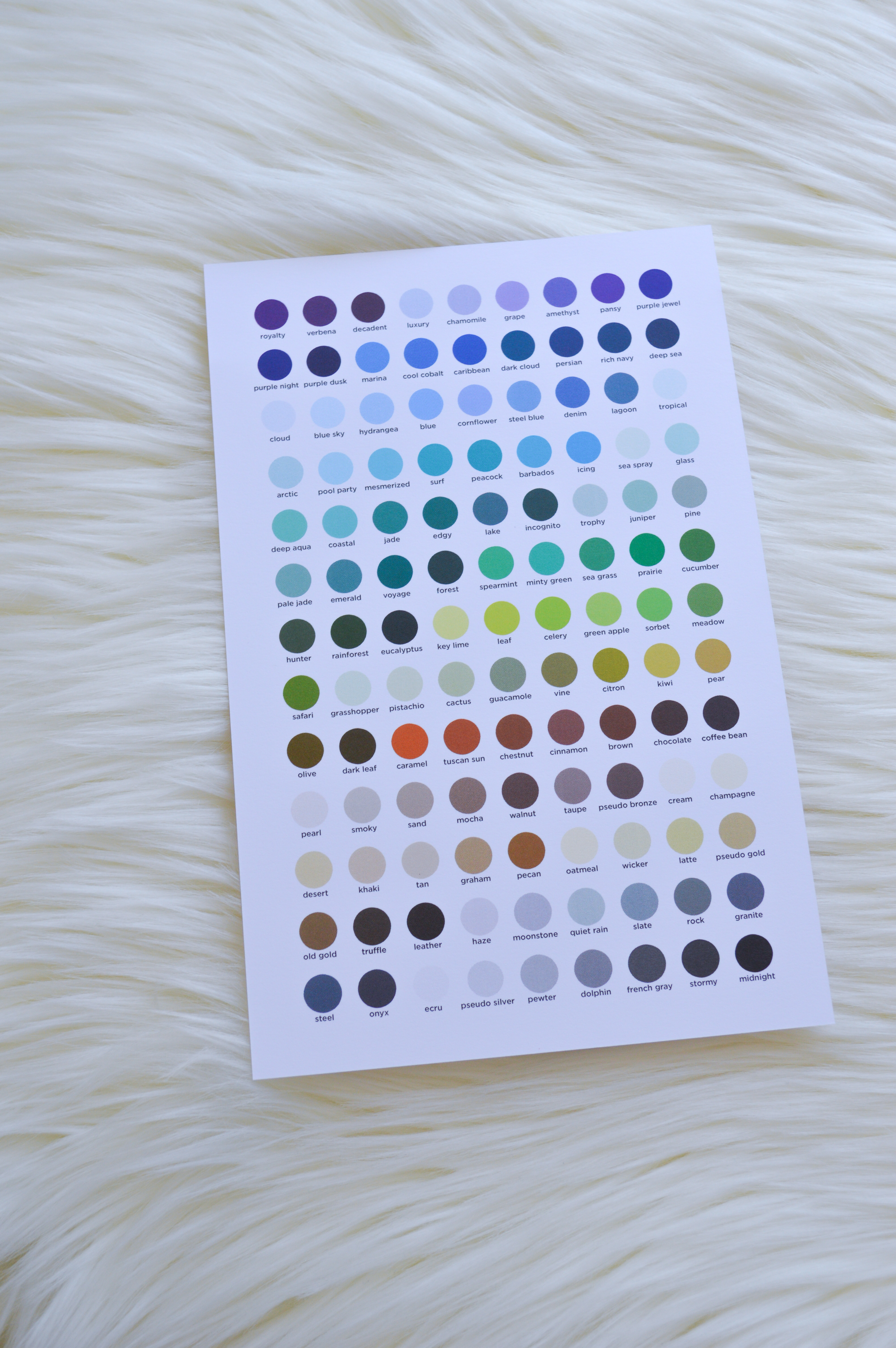 40 Different Envelope Colors Too!
In addition to color customizing your card, you'll also be able to customize the invitation, truly making it your own. Your invitation will definitely stand out among the recipient's other mail!
Custom Samples
This was by far my favorite part of my Basic Invite experience. You can order a custom sample of anything. This way, you'll be able to see the true size, shape, feel, color, fonts, and more in person before you commit to your final order. I decided to order some custom stationary for my business, but ordered a few samples beforehand so I could decide on which one I like best in person. I loved this option as stationary is one of those things that can't be easily returned or changed if you change your mind about something.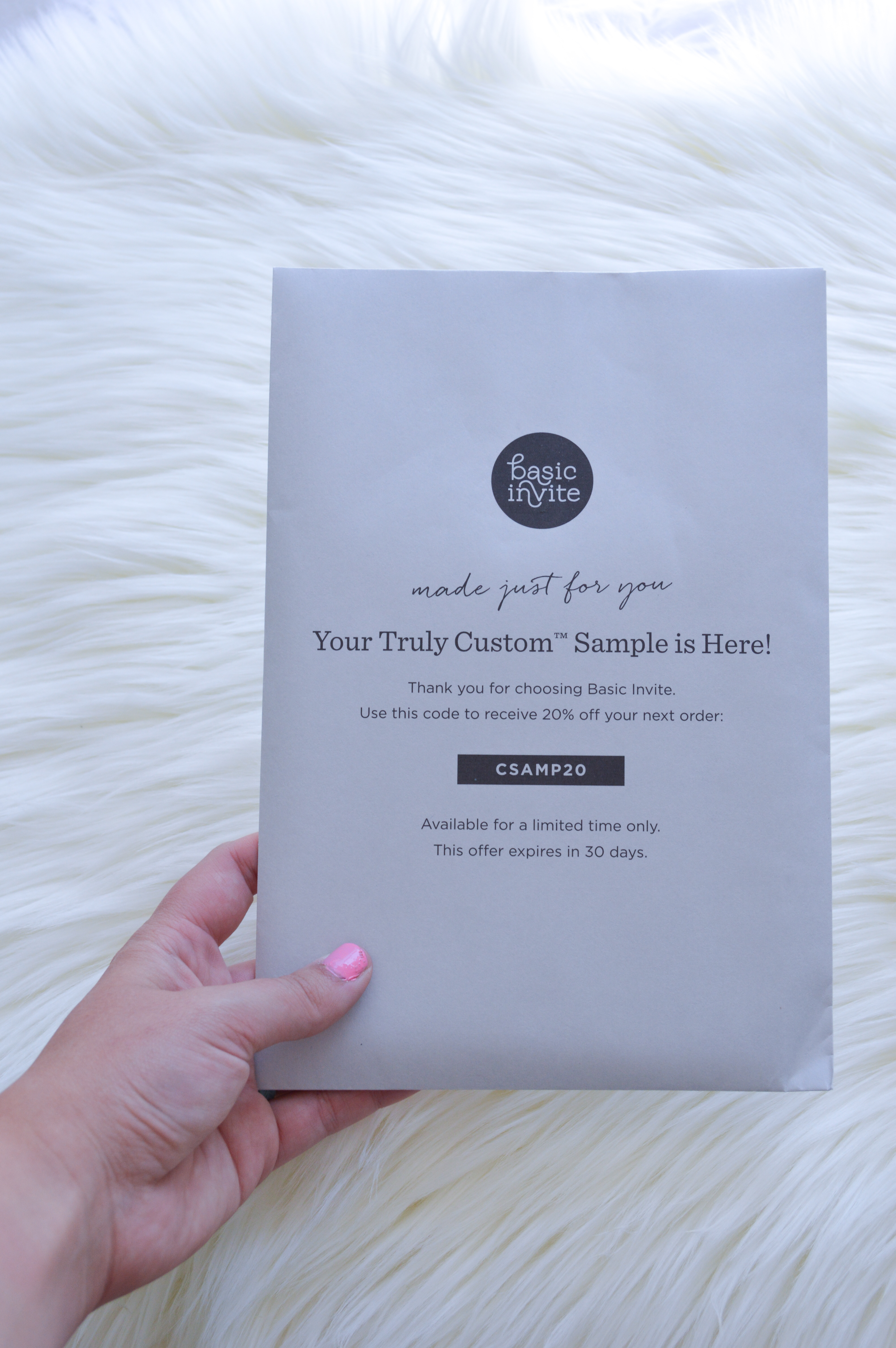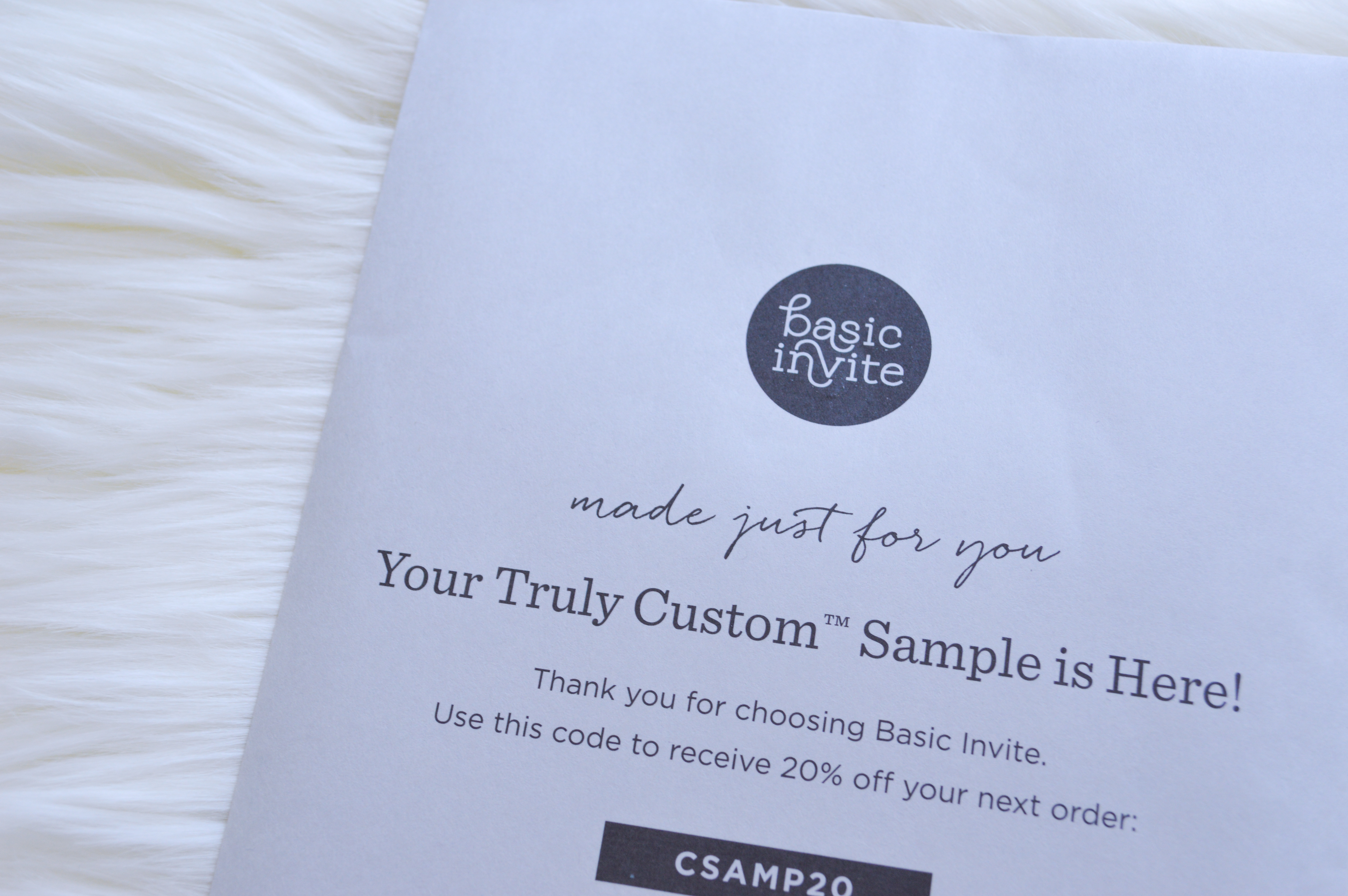 I ordered 5 and truly had trouble choosing. I loved all the samples I was sent! How can I choose when they're all so cute and unique? I'm so glad I got to see them all in person before making any decisions. It's the little things like this that take customer service to the next level.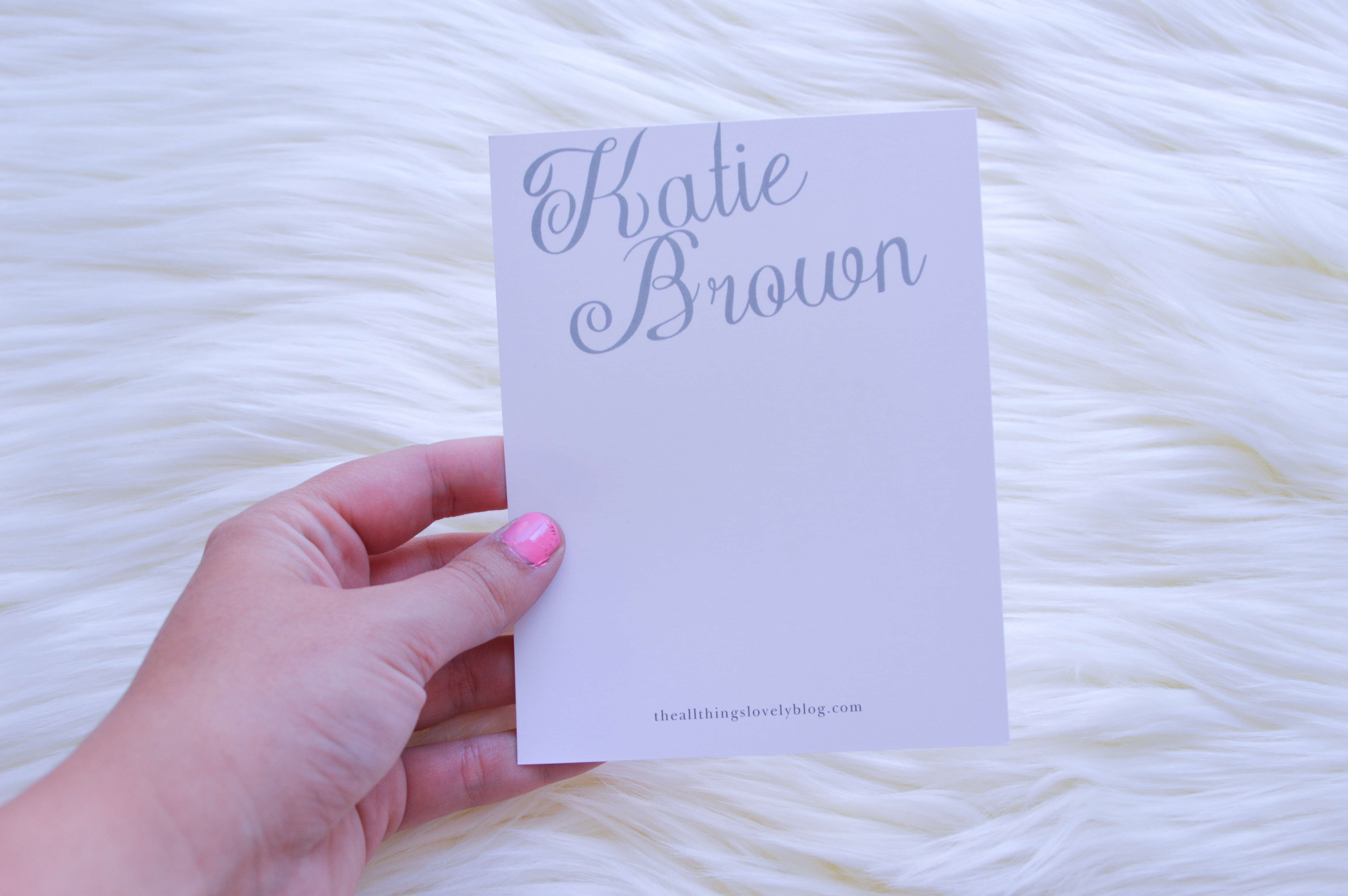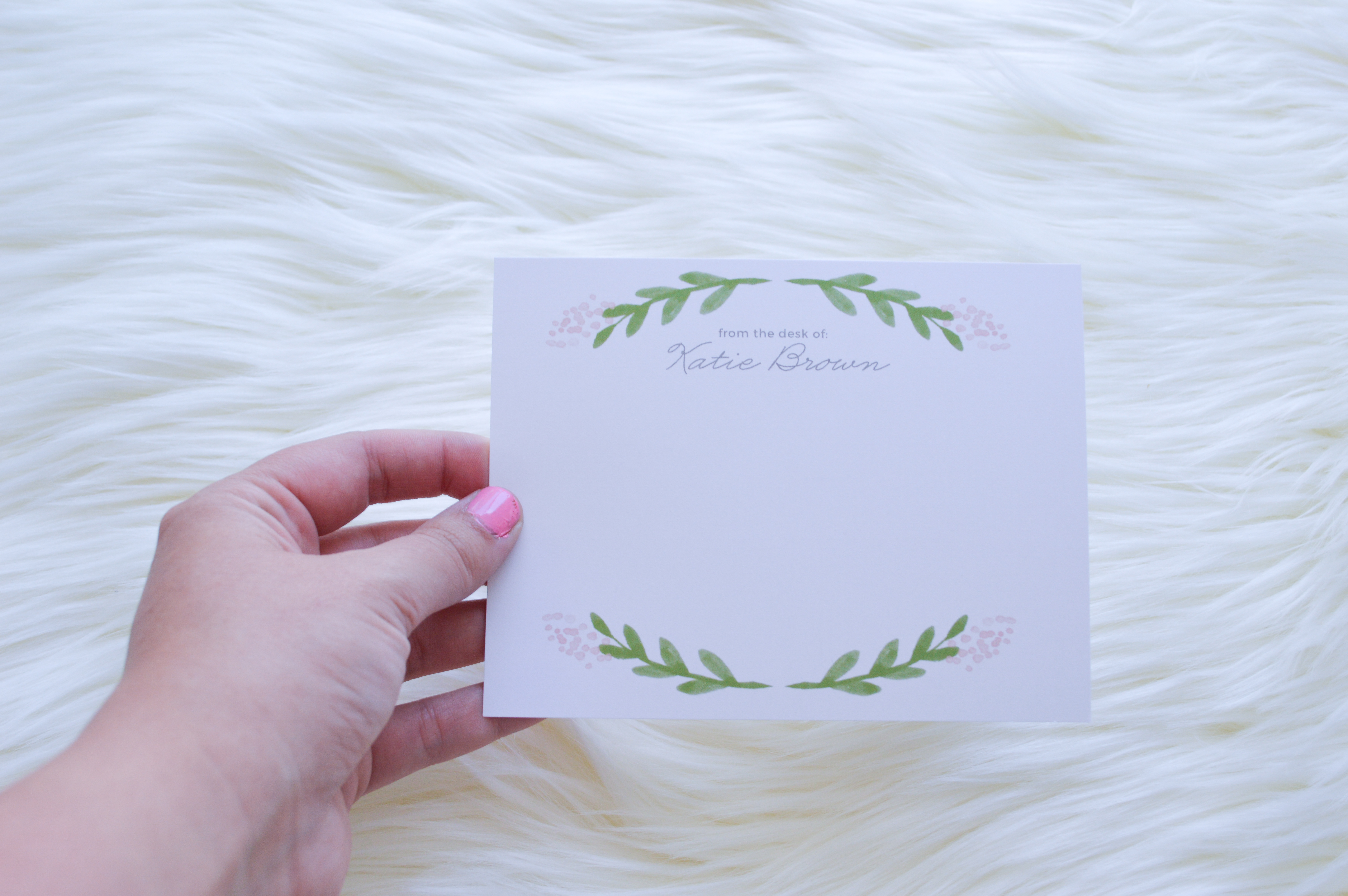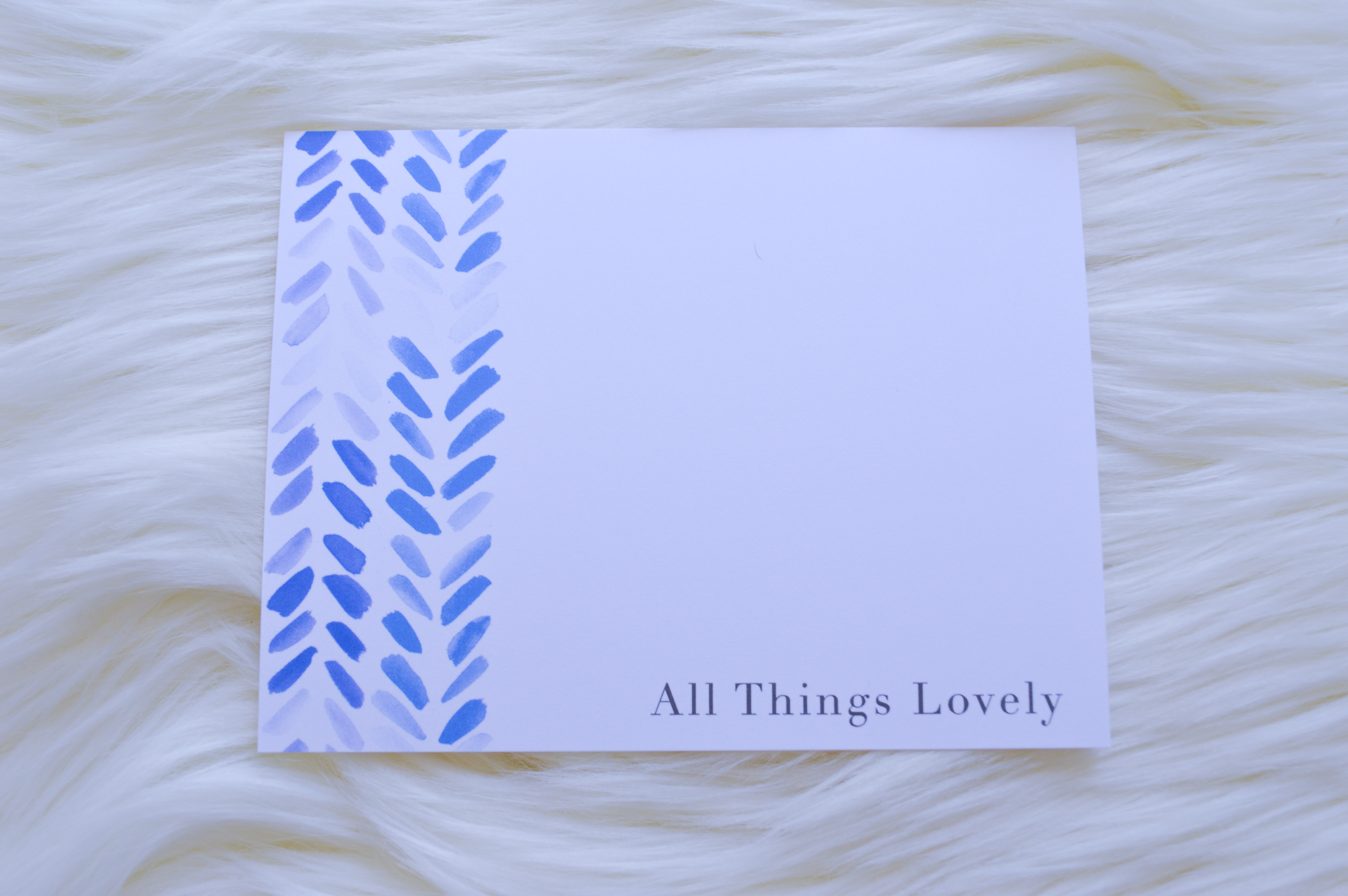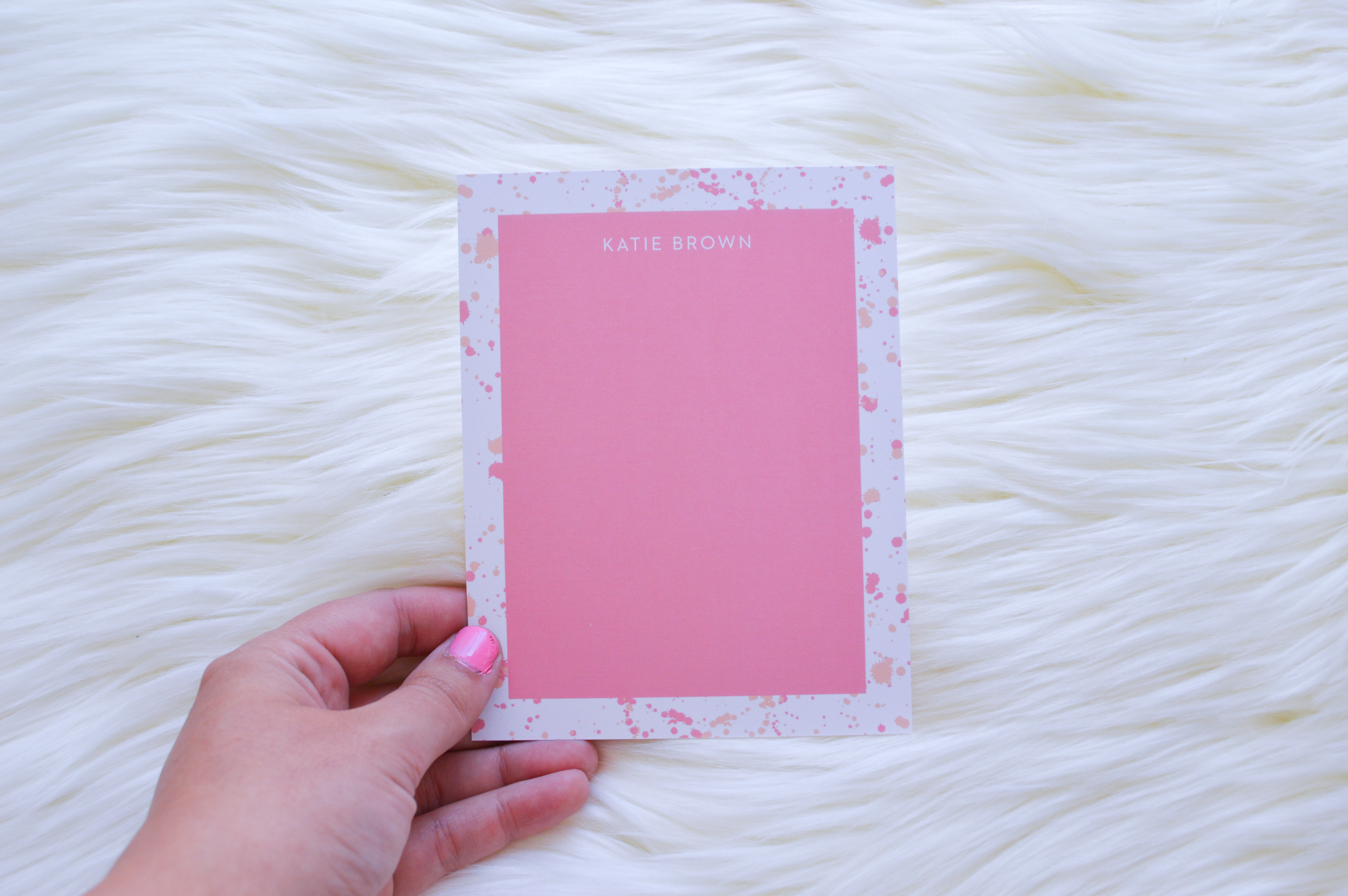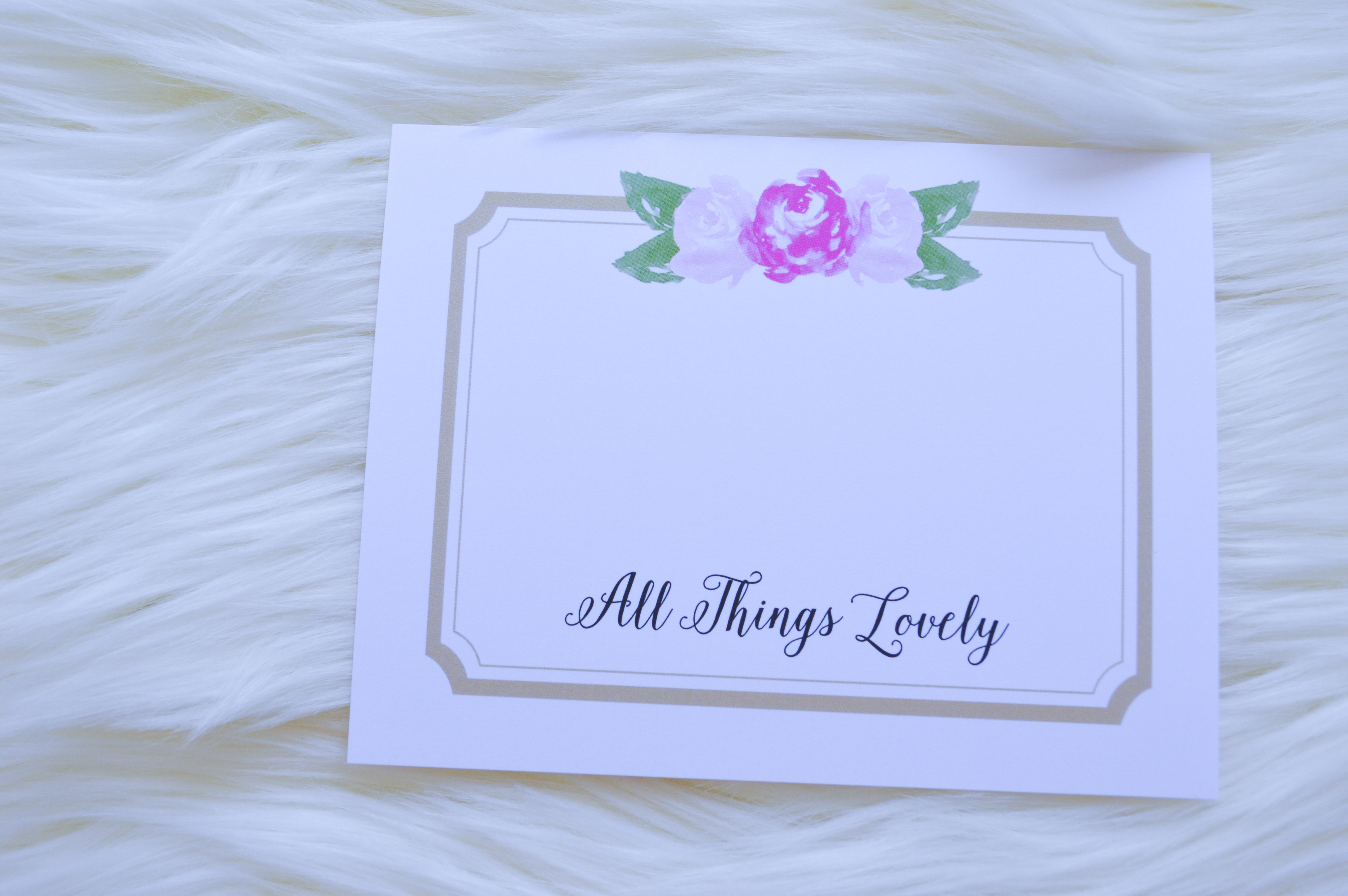 Address Capturing
Another thing that makes Basic Invite unique is their address capturing service. While plenty of other stationary companies allow you to import addresses one by one, Basic Invite allows your friends and family to import their addresses for you. They give you a custom link that you can share on Facebook, Twitter, Instagram, in a text or email, etc. Your friends can then use that links to add their addresses and it will be saved to your Basic Invite account and then selected during the design process. Then, your envelopes can come pre-addressed!
Basic Invite truly goes the extra mile to make sure that your experience with them is seamless. They offer the most unique stationary, I'm currently obsessed with these pink and grey elephant baby shower invitations!
If you're looking to take your stationary needs to the next level, Basic Invite can and they can make your life easier while they do it. Be sure to check them out!
| Shop | Facebook | Twitter | Instagram |
xoxo.